If you have a business, you need leads. But, with so many lead types out there, how do you know which ones to choose? In this article, we'll cover the different types of leads, define a good lead, and let you know where to get the leads you and your sales team need.
Let's get started.
Quick Links:
What Are Leads: A Sales and Marketing Lead Definition
A sales lead is a person or business that may make a purchase in the future. 
Sales leads are individuals or companies that fit your definition of a potential customer. They include people or businesses whose profile fits your customer profile and those who have already reached out and shown interest in your solution.
Types of Leads by Business Services
Here are the different types of leads according to their industry:
Commercial cleaning leads
Commercial cleaning leads are often building owners and managers, although they may also include homeowners with disposable income. Depending on the commercial cleaning business, the right leads can vary from people needing homes cleaned to large businesses looking to hire a cleaning company for all their locations.
Construction sales leads
Construction sales leads include landowners who want to build a home on their property, architects looking to build homes and buildings, and even developers wanting to embark on large construction projects.
These leads may also include potential customers who need to remodel a private or commercial space. Window repair and roofing leads are popular in the remodeling space.
AI/ML leads
Artificial intelligence and machine learning companies aim to develop a close resemblance to human interaction or intelligence in a digital form. This has opened a large market for companies looking to use machine learning to develop targeted marketing and improve customer interactions. 
Legal leads
Legal leads are potential clients in need of legal advice. They can range from individuals who have recently been arrested to large companies needing legal firms to handle their day-to-day needs.
Healthcare & medical leads
Healthcare and medical leads include patients, the people close to them, medical personnel, and medical communities. The specific type of lead will depend on the solution being advertised.
Recruitment leads
Recruitment leads aren't potential customers at all. Instead, they refer to potential candidates for jobs within your company. These leads focus on people who fit a specific persona profile and may be interested in a job you're offering.
Web design leads
Leads for web design are companies needing the development and maintenance of their company website. Since professional and up-to-date websites are vital to brand awareness, web design leads are comprised of new businesses and companies looking to revamp their online presence.
SEO leads
SEO leads are companies looking to promote their businesses by improving their SEO approach. These are leads wanting to improve their websites, get backlinks, and benefit from other services related to SEO. Most SaaS will have SEO needs, and many use SEO agencies to resolve them.
Insurance leads
Insurance leads are some of the most expensive leads out there. Since insurance is required by law in many instances, and since these leads often become life-long customers, insurance leads are highly valuable.
Banking leads
Banking leads are often comprised of wealthy individuals and people looking for loans and a place to keep their savings. Although not as expensive as insurance leads, good banking leads can be hard to find.
Different Types of Leads in Digital Marketing
Here are a couple of ways of defining different types of leads:
Formal lead qualification terms:
Here are the formal and modern lead qualification terms:
MQL (marketing qualified leads)
A marketing-qualified lead refers to a lead already looking into your solution and how it can help them. 
Marketing qualified leads can often be sent directly to the sales team or kept in marketing strategies to nurture them and increase the chances of conversion.
IQL (information qualified leads)
An information-qualified lead is a prospect who contacts the company as a part of their research. These leads are often interested in receiving more information and are perfect for nurturing efforts.
SQL (sales qualified leads)
A sales-qualified lead is a prospect ready to meet with a sales rep or show a full demo of your solution. Since sales-qualified lead is in the last stages of their customer journey, they are also considered hot leads that the sales team should immediately manage.
Traditional qualification terms
Here are the traditional qualification terms:
Hot leads
A hot lead is a prospect who's ready to convert. Hot leads are qualified, highly interested in your solution, and likely to become a customer.
Warm leads
A warm lead is a prospect familiar with your company and its solutions but may not be ready to convert to a purchasing customer yet. These leads are often placed into nurturing strategies with periodical checks to see if they're ready to convert.
Cold leads
A cold lead is a potential customer who may or may not have heard about your brand or solutions. Cold leads are often harder to nurture but easier to find and cheaper to generate since they can be anyone who fits within your customer persona profile.
Here's How to Generate Different Types of Leads
In the following section, we'll show you what channels and tactics you can use to generate different types of leads.
B2B list-building software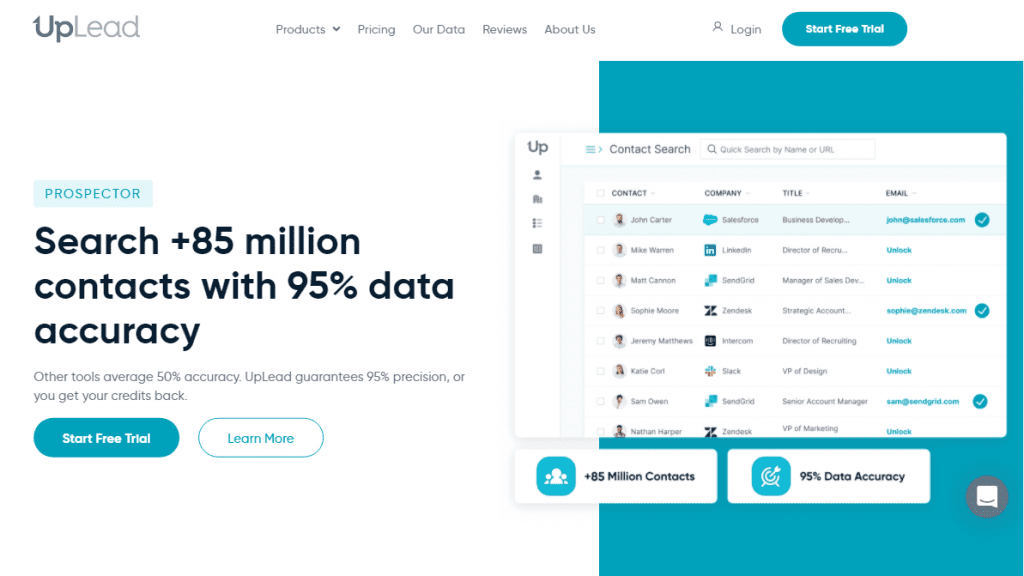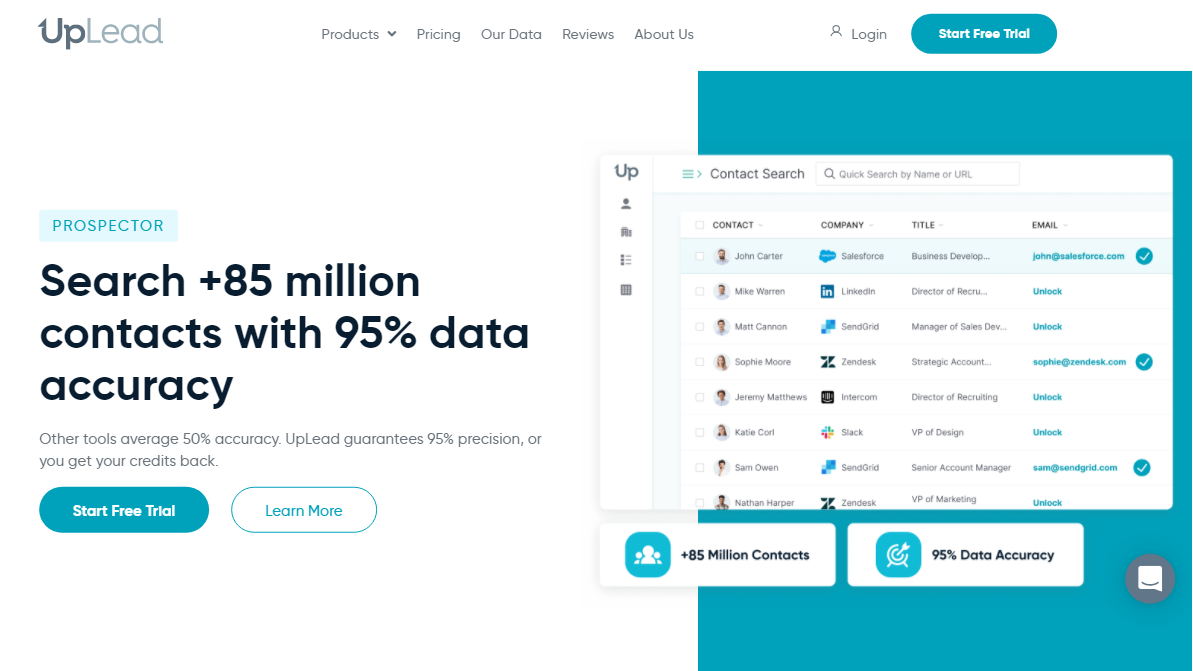 One of the easiest and fastest ways to get qualified lead lists is to build them using list-building software like UpLead.
List building software crawls public websites, extracting lead information, curating it, and saving it for later. However, a list-building tool will only be as effective as its data. After all, all the leads in the world are worthless if the data has gone stale. That's why it's important to ensure you're only paying for verified leads.
Unlike many other list building tools, UpLead offers a 95% data accuracy guarantee, ensuring you get quality leads you can use to help grow your business. To generate your first cold lead list, input your customer persona's characteristics into UpLead's search feature. Then, simply select the leads you're interested in to download them. UpLead will verify all email addresses in real-time, ensuring deliverability.
You can also use UpLead's data enrichment feature to freshen up information on leads you already have.
UpLead doesn't just show leads on spreadsheets. Through UpLead's vibrant lead profiles, your sales team can quickly get to know potential customers and easily personalize their sales pitch to them.
Try UpLead today and see if it fits your company well.
Start Your 7-Day Free UpLead Trial
Lead generation doesn't have to be all that painful. With UpLead, you can easily connect with high-quality prospects and leads to grow your company.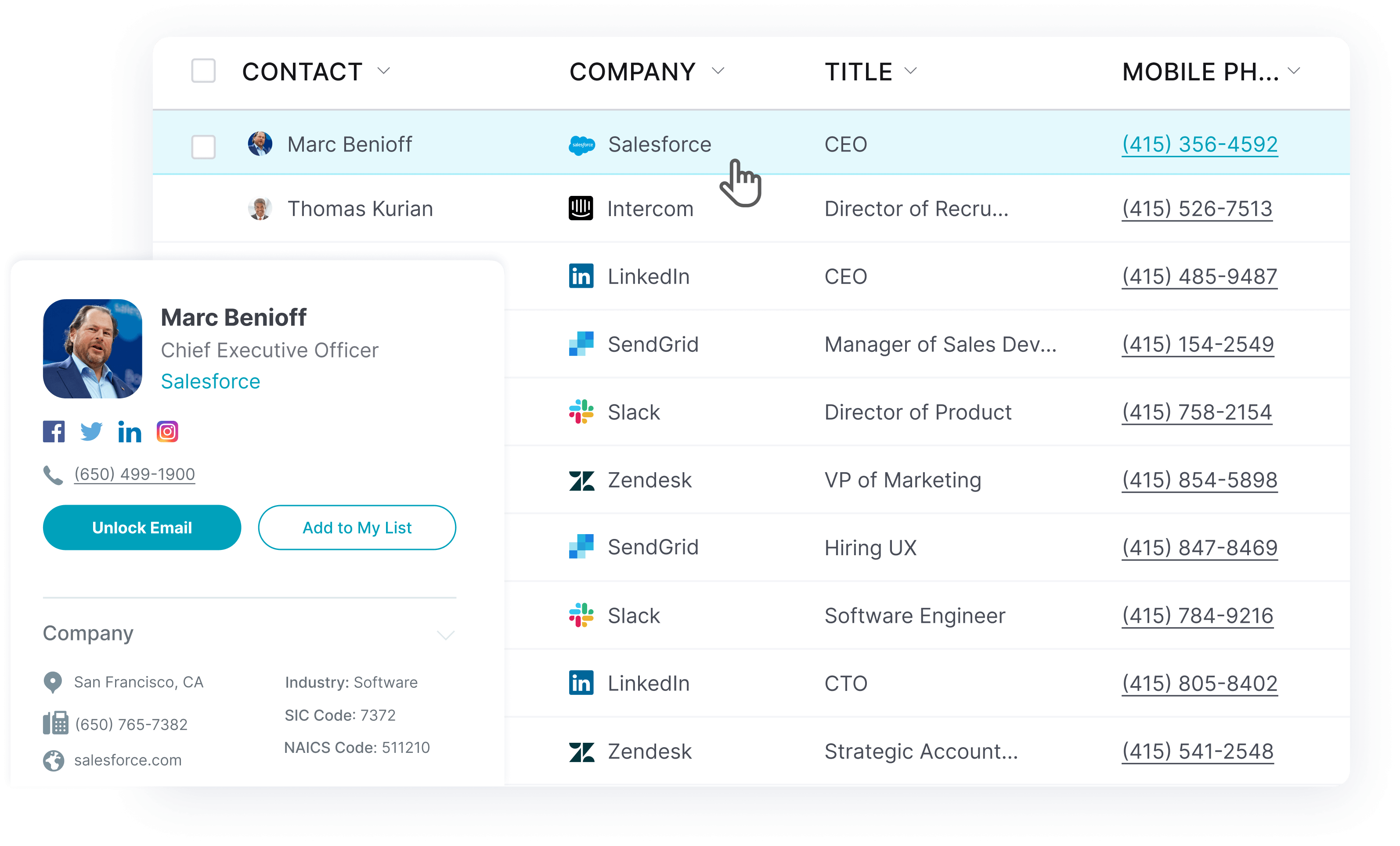 Conferences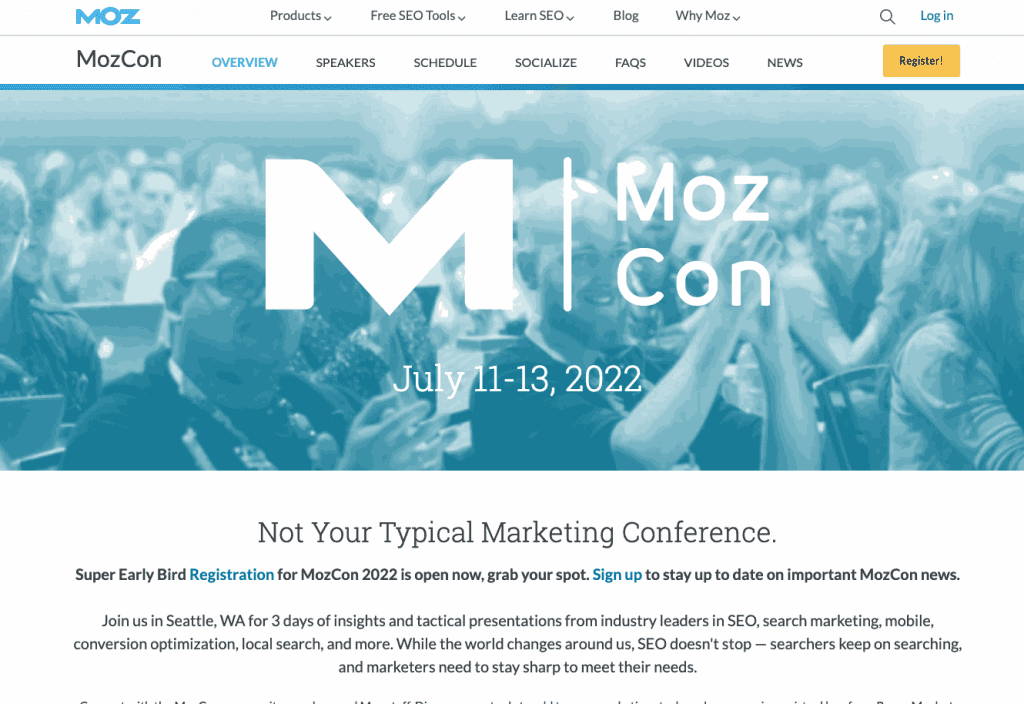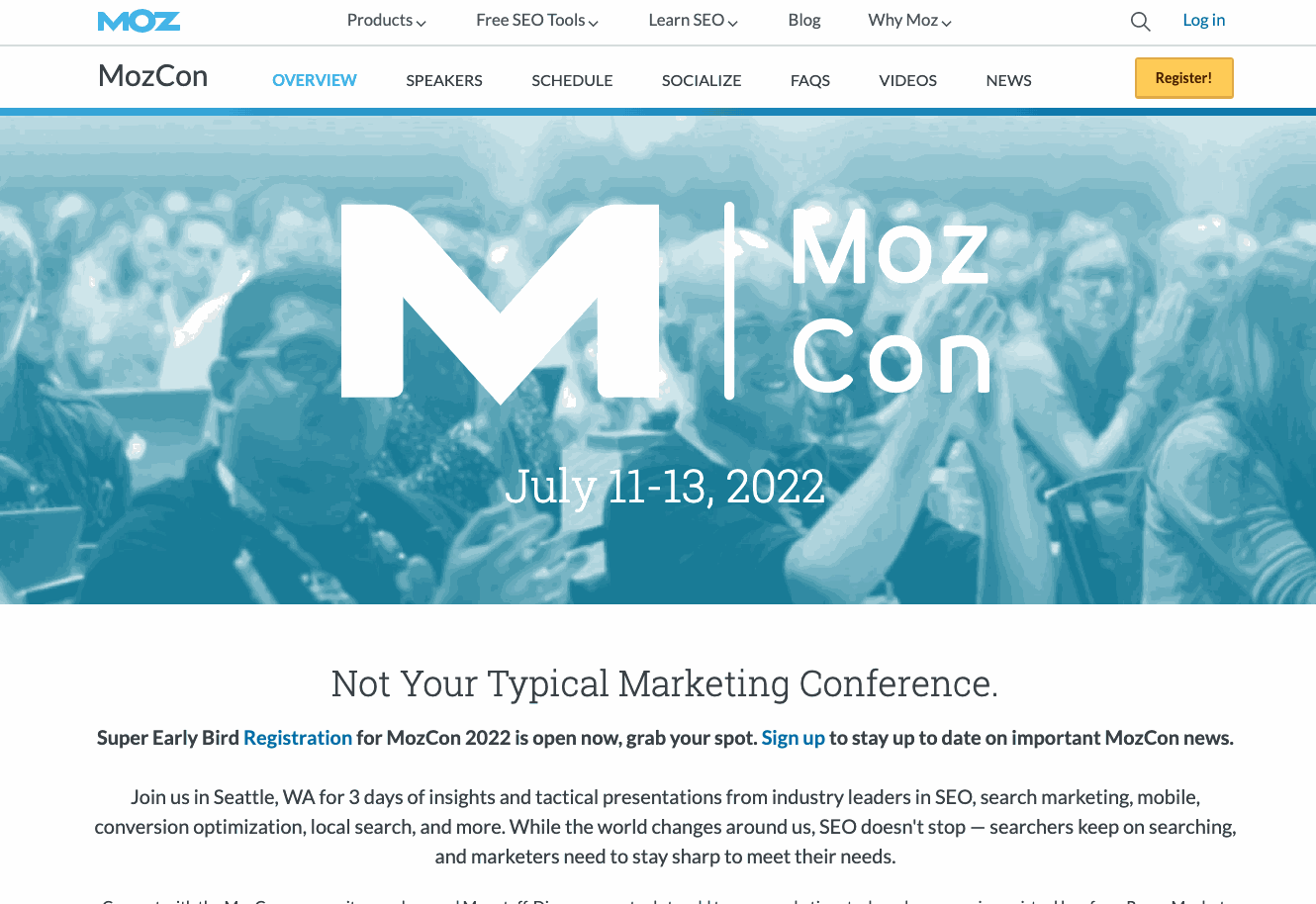 Source: Moz
Conferences are a great source of leads for all sales funnel stages. Events like the MozCon, for example, offer opportunities to meet new people and network through mixers, conferences, and parties.
To ensure you're getting the most out of attending conferences, be sure to factor in all of your costs.. It's also important to determine which conferences are most likely to generate the leads your company needs, so you can ensure you're investing your resources wisely.
Traditional ads and display ads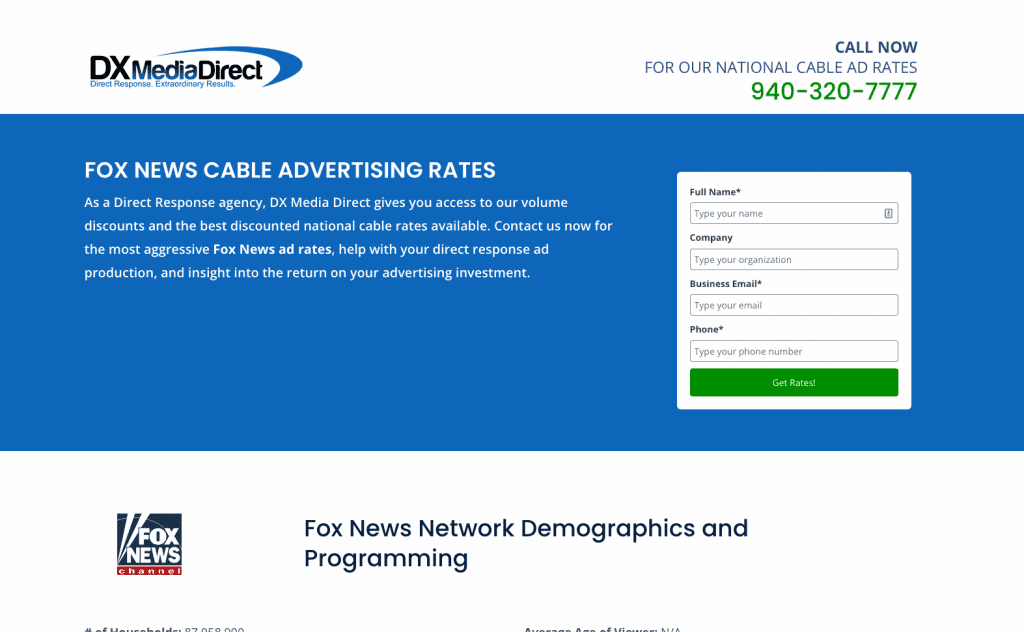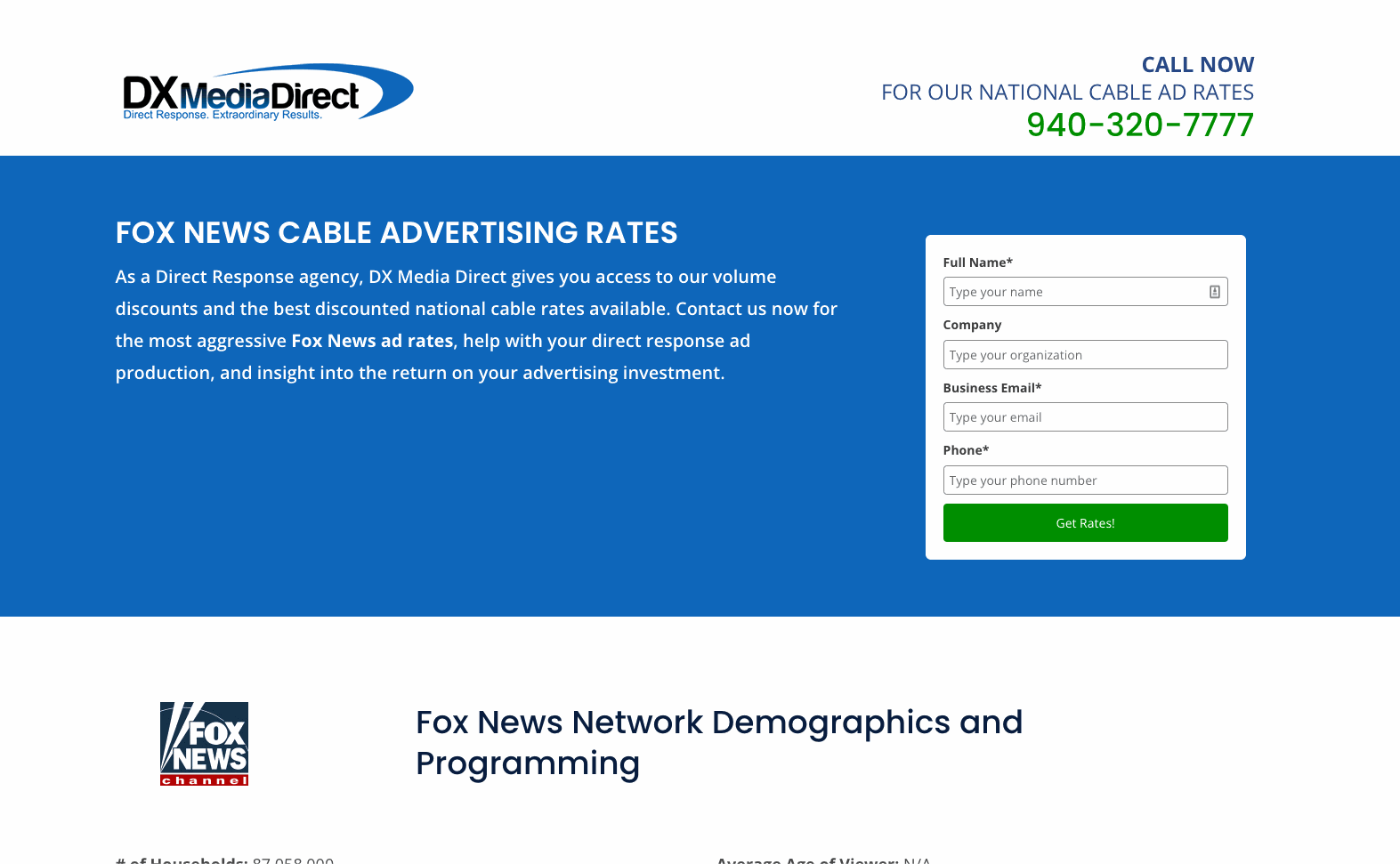 Source: DX Media Direct
Traditional and display ads are still effective in generating leads, especially regarding specific niches. Websites like DX Media Direct help businesses get their ads on national cable TV, giving businesses access to an impressive 87 million households.
Be sure to choose the right lead generation channels for your audience by choosing the ones that are the most relevant to them. Use them to create brand awareness and a strong call to action.
Email marketing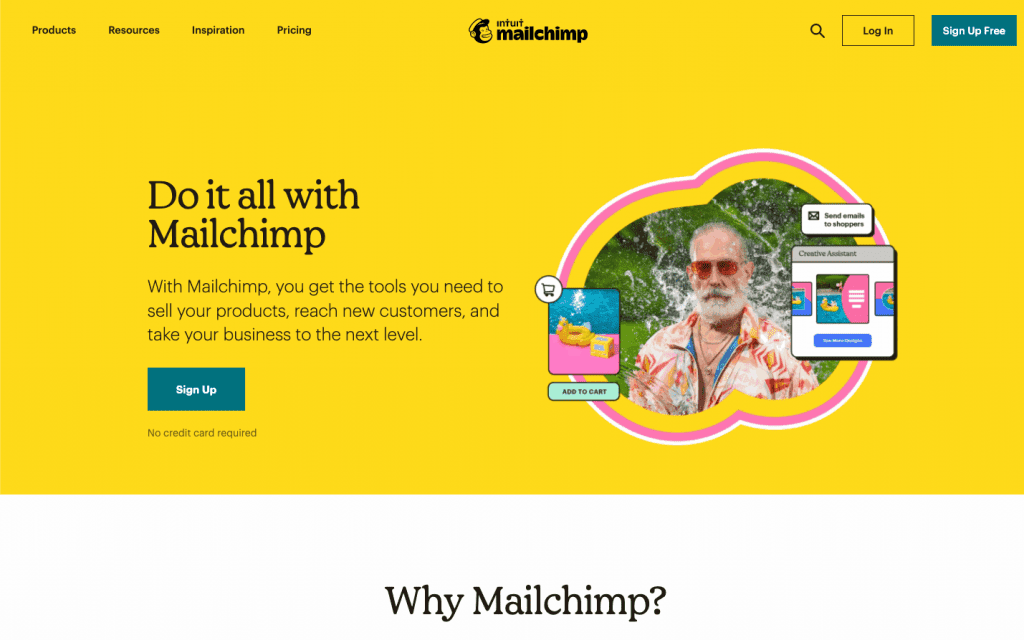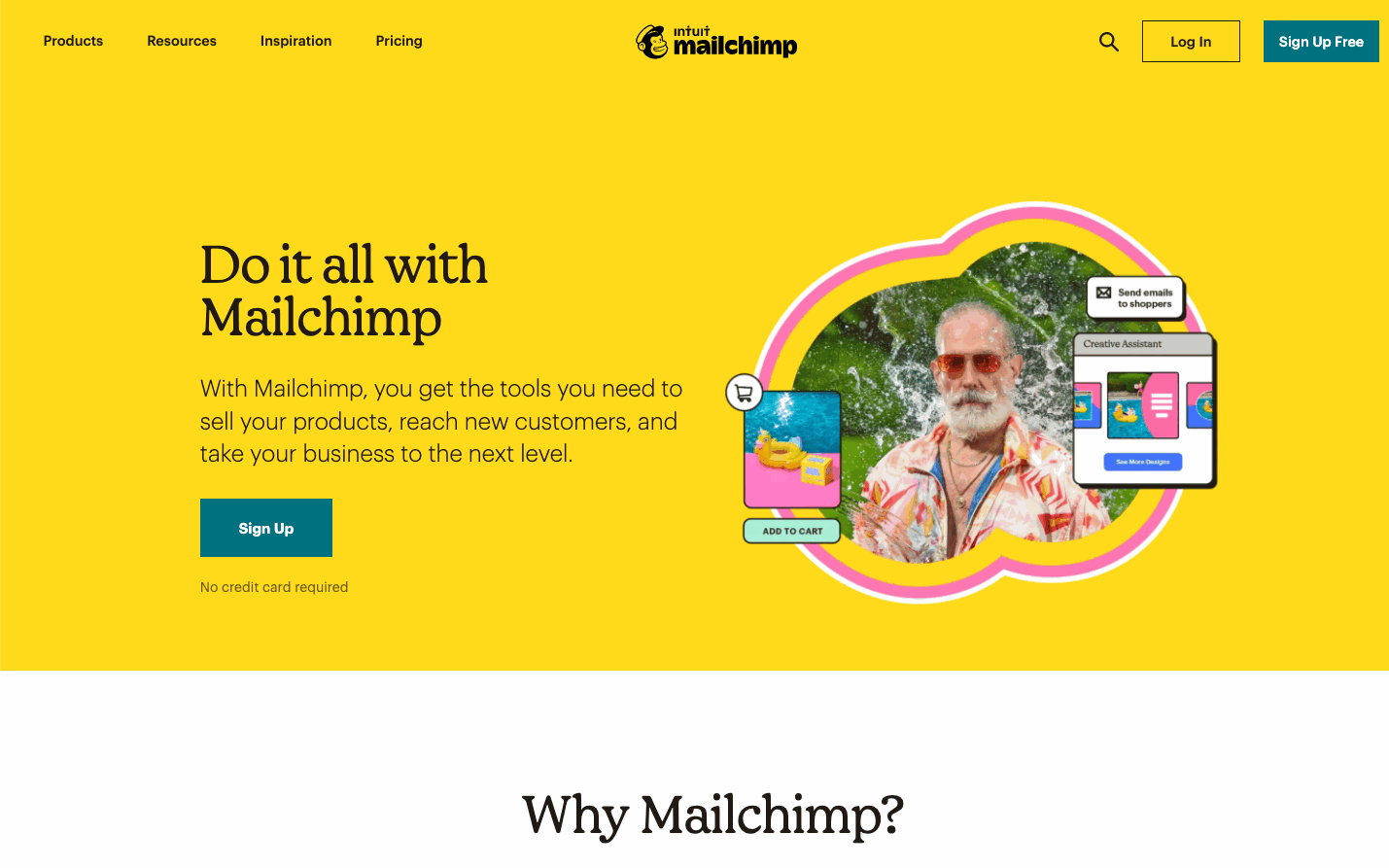 Email marketing is another great way of generating and engaging email leads for all sales funnel stages. Cold email campaigns are especially effective at finding new customers while minimizing costs.
Tools like Mailchimp come with useful features and templates that help you quickly create and automate effective email marketing campaigns. Make sure your marketing emails use as few words as possible, and explain why you're contacting your lead in the opening paragraph.
Cold calling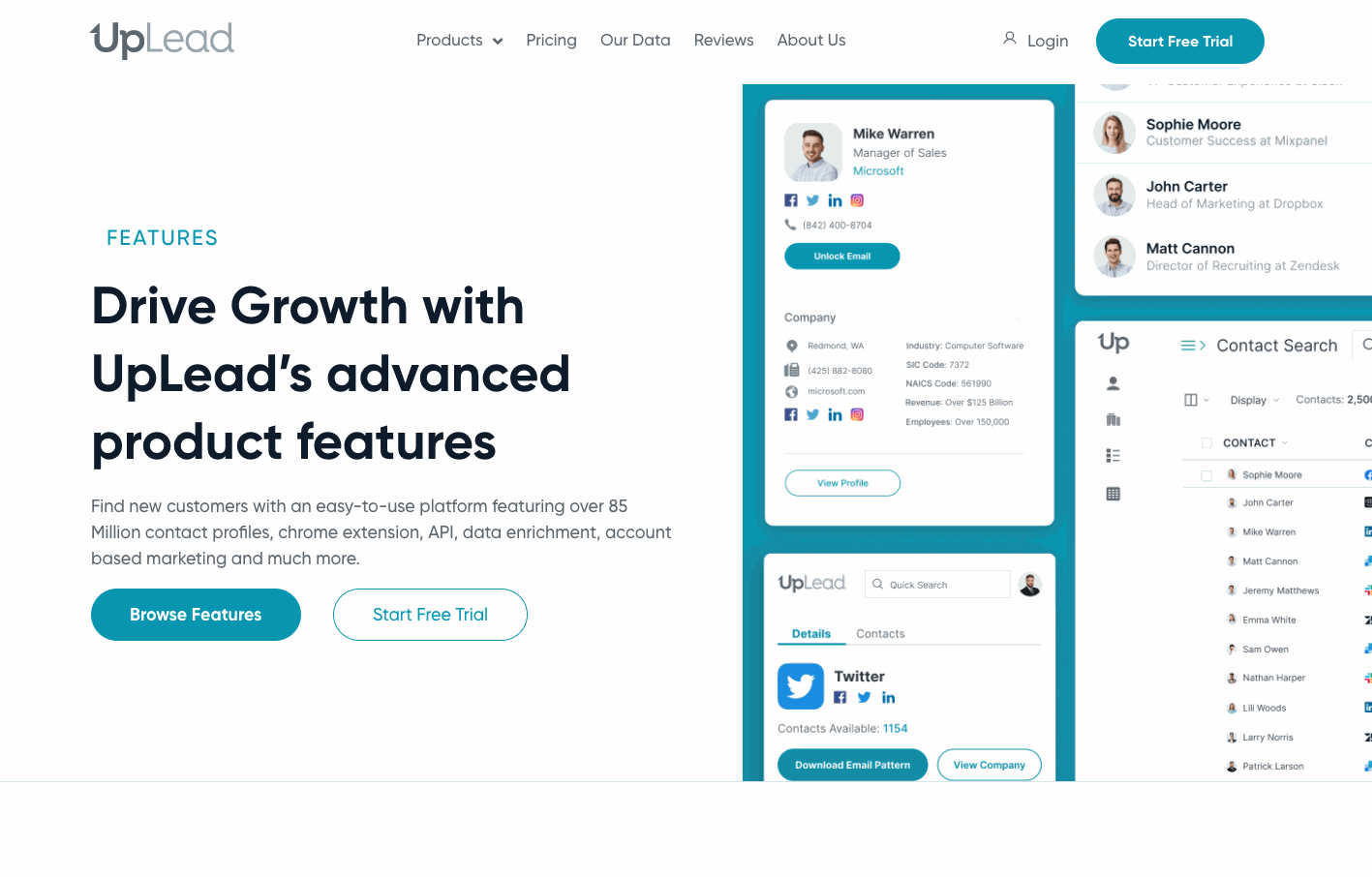 Cold calling doesn't have the best reputation, but when done right, it can be a great way to generate leads.
You can use lead generation tools to generate all the cold-calling leads you need. You can locate highly-targeted leads, use UpLead's customer profiles to get to know them and adapt your cold calling approach to fit them. Here are a few popular cold calling scripts to get started.
Social media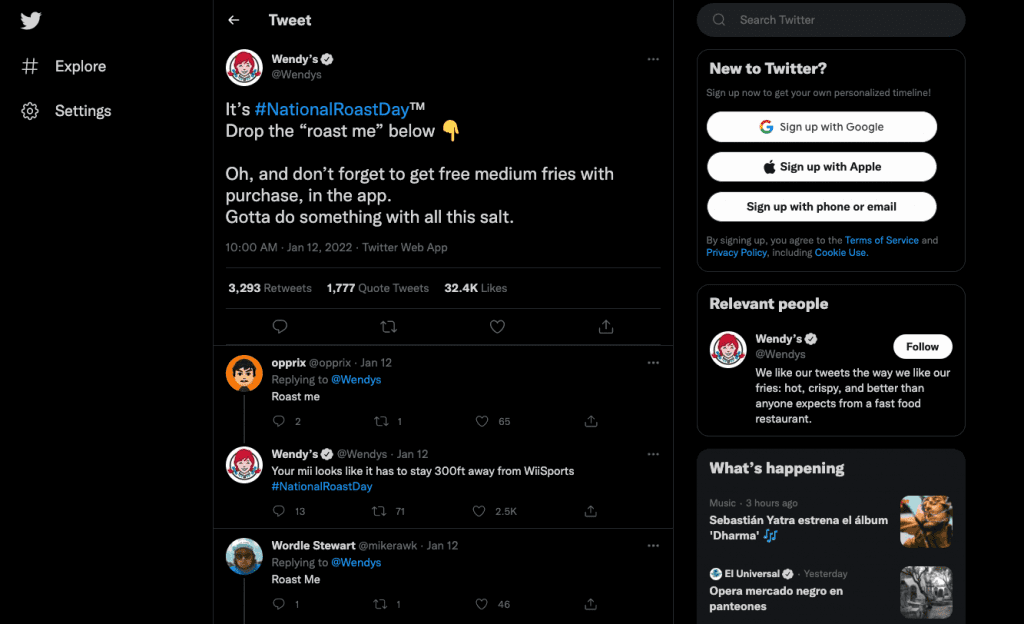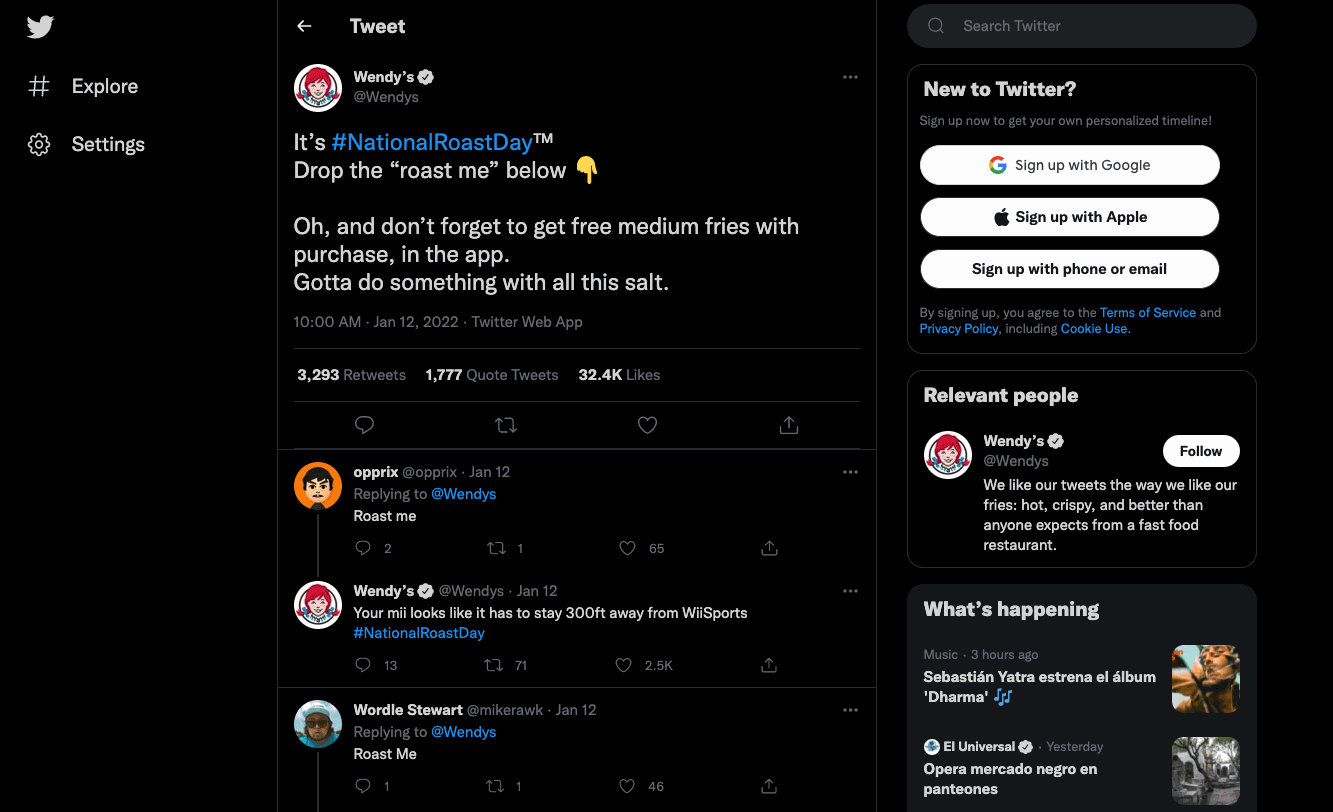 As Wendy's successfully demonstrates above, social media can be a powerful way to generate warm leads and nurture the ones you already have.
Instead of trying to have a presence on all social media platforms, prioritize only the platforms where your potential customers are most active. Then, focus on building a following through engaging content. You can also create posts likely to prompt users to tag other people, which is an easy way to get referrals.
PPC (Pay per click advertising)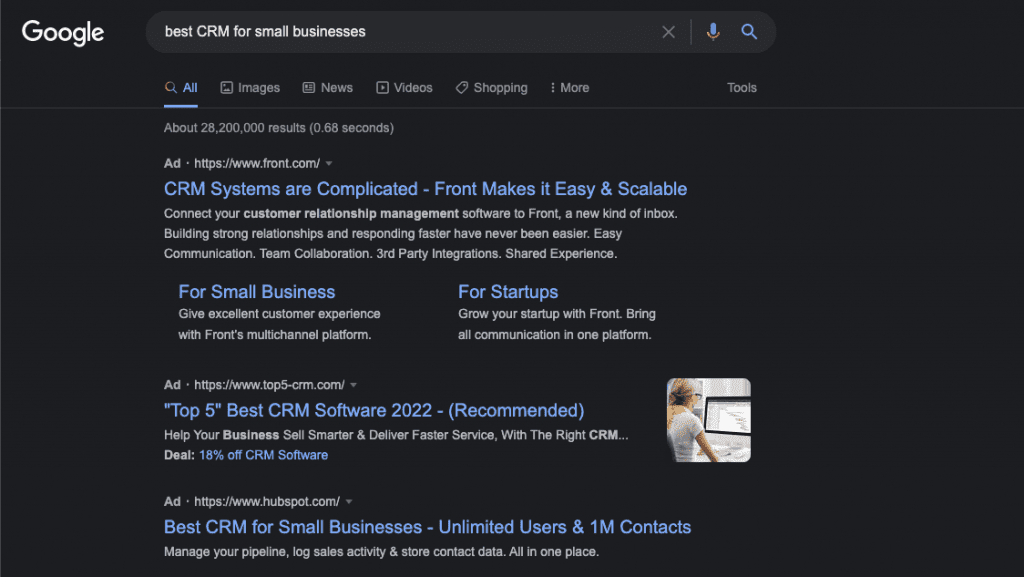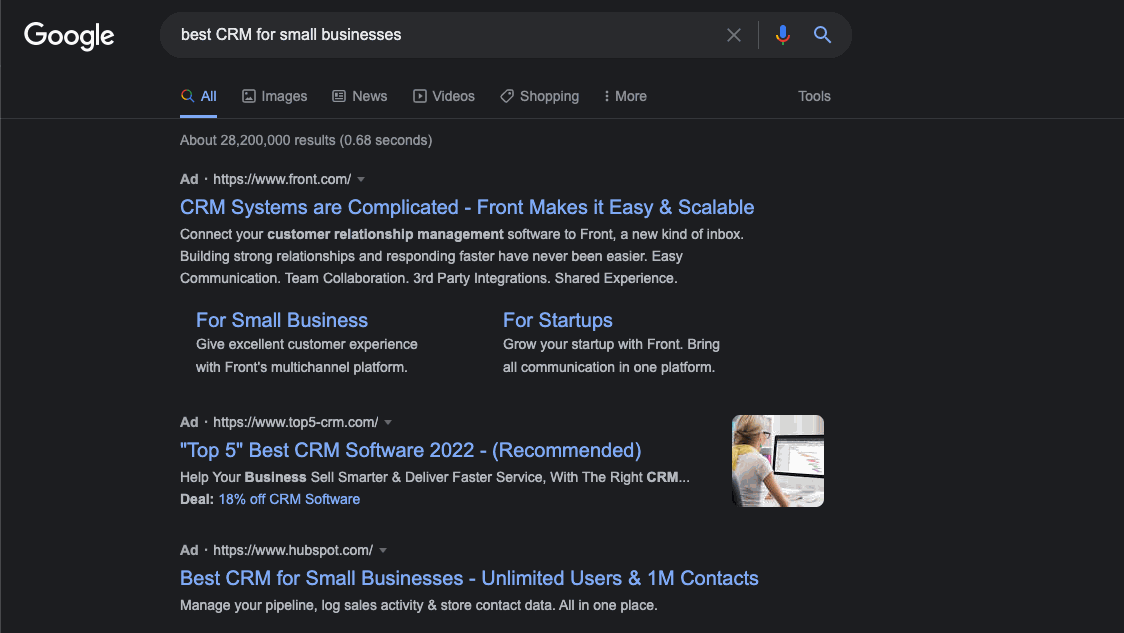 PPC ads come at a high price but are a great way to generate online leads quickly.
By purchasing PPC ads, you can ensure that your core marketing message is displayed to many potential customers. To keep the cost of PPC ads to a minimum, make sure you do enough testing before committing to one approach. Pay close attention to your landing pages. Avoid unnecessary words and highlight your call to action.
SEO
Finally, SEO is a great way of generating leads organically at low costs, and even generating free leads by spending only time instead of money. Although SEO methods often take months to pay off, they can generate highly-targeted leads at low costs over the long term.
Get started with SEO by performing keyword research to find out what your customer persona is interested in. Then, you can develop high-quality content aimed at ranking for those keywords.
Instead of advertising your business in the first paragraph, focus on providing valuable information. Only mention your business in a short sentence in the body of the article or at the end, and only if it's relevant.
FAQ on Types of Leads
Here are answers to common questions regarding different types of leads:
What are the 3 ways of getting sales leads?
This answer will vary depending on the size of your business and the products/services you offer. However, it's important for every business seeking new customers first to understand the different types of leads. Divide your potential leads into three basic categories: cold, warm, and hot leads. From there, you can design your strategies for success with each type. For example, you can use lead magnets and SEO strategies to generate and nurture warm leads, attend conferences to get hot leads, and use lead-generation tools to obtain cold leads.
What are the types of leads you can generate?
Leads can be divided into hot, warm, and cold. Hot leads are prospects who are ready to make a purchase. Warm leads are prospects who already know about your company but aren't ready to purchase yet. Cold leads are prospects who do not know about your company or its solutions.
Conclusion
There are many lead types and several ways to find them. If you want to generate various valuable leads, you should develop a multi-channel lead generation approach. Generate a list of verified leads with UpLead, and start nurturing and qualifying your leads in no time.
Try UpLead today and see if it's a good fit for your business
Start Your 7-Day Free UpLead Trial
Lead generation doesn't have to be all that painful. With UpLead, you can easily connect with high-quality prospects and leads to grow your company.