How Morphio is getting 60% Open Rates on Cold Emails using UpLead
Discover How Morphio is getting 50-60% email open rates on high-quality relevant leads using UpLead.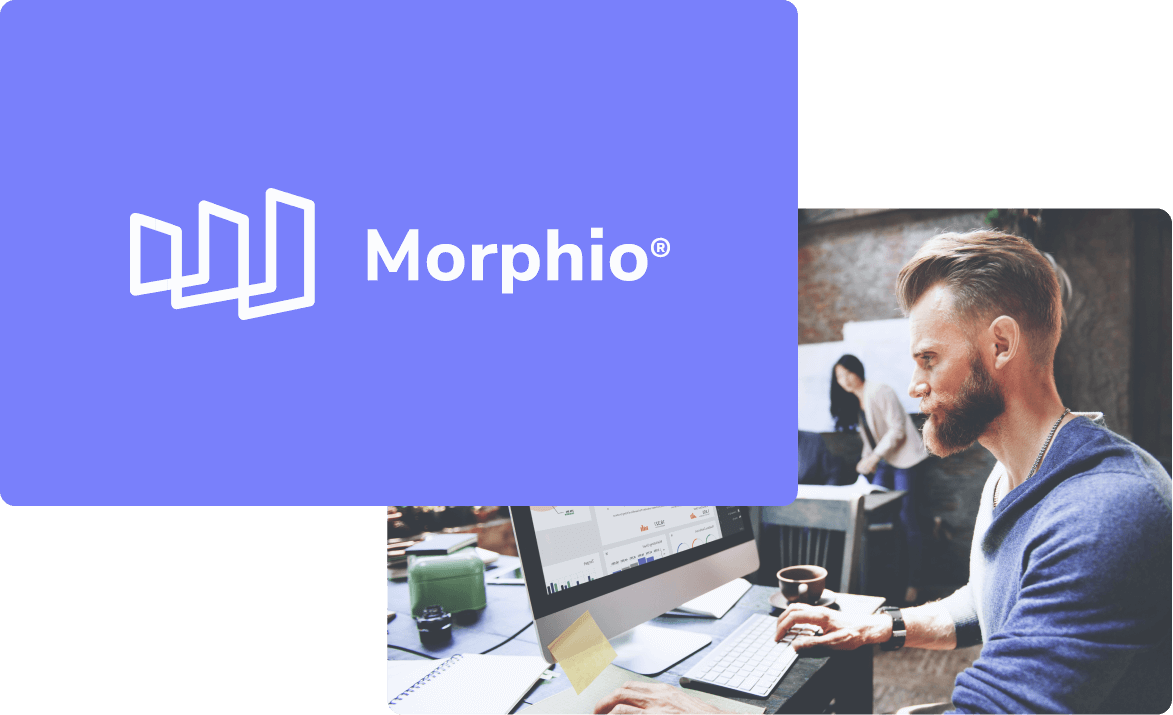 How UpLead
helped

Morphio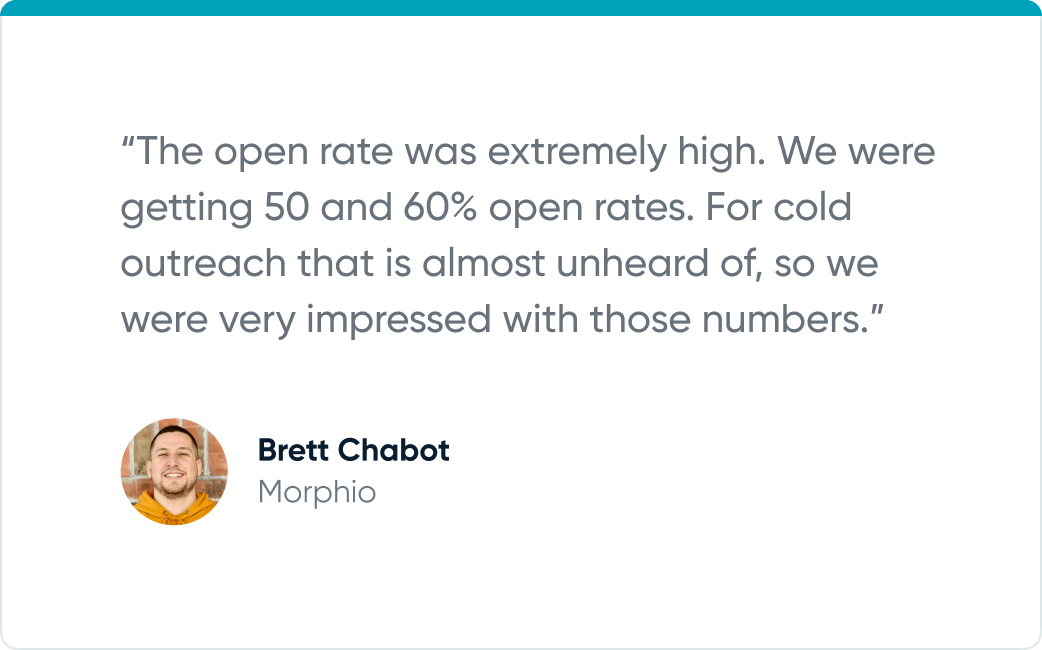 Tell us about your company
Here's Brett's experience of using UpLead, in his own words…
My name is Brett Chabot. I work for Morphio.ai.
We help digital marketers get ahead of issues and find anomalies in data in order to optimize for their clients.
What specific problem were you looking to solve, that led you to discover UpLead?
What I'm responsible for is gaining new users by digital marketing, but also by cold outreach.
We tried a more manual method. We tried to go on LinkedIn and do manual outreach to similar audiences by a sales navigator, for example.
It was just difficult, and it's tough to scale. It's a lot of manual effort.
What were the pain points of not having a solution to this problem?
It was hard because we're such a small team. Our team is about six or seven people.
Resources for us are very limited, so all of us wear four or five different hats.
For one of us to spend the bulk of their day just doing outbound messaging via LinkedIn, for example, is an issue. The biggest issue with that was time.
Did you consider any other options before you went with UpLead?
We tried a few different lead generation tools. But with the other options, I found that their UI was not very nice. It wasn't very user friendly, and I would say the results were not the same quality. The database was superior with UpLead.
When did you realize working with UpLead was producing results?
I would say the biggest 'aha' moment for us, and where it was helping us the most, was the one-click to go from leads into our CRM. That was huge for us.
It allowed me to start moving leads over into our CRM.
Even if I wasn't going to start a drip anytime soon, when I had some spare time, I could start building my own little leads database within our CRM. That means that when the time came, I didn't have to say, "Oh, I need to get 300 leads for this email campaign." I already had them built up.
What big wins have you achieved by working with UpLead?
For our first email campaign after starting with Uplead, I went through the UpLead dashboard and I downloaded roughly 250 leads.
The open rate was extremely high on that first drip, it was very surprising.
It was our first attempt, so we were expecting open rates of about 20%, and we would have been happy with that as a baseline. But we were getting 50 and 60% open rates.
For cold outreach, that is almost unheard of, so we were very impressed with those numbers.
What would you say to someone thinking about working with UpLead?
UpLead's database has something for everyone. I believe there's plenty of leads, regardless of what industry you're in, but how you utilize those filters is essential.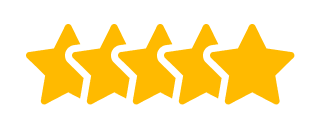 #1 Highest Rated
Lead Intelligence Software by G2
Companies from across the globe have had fantastic experiences using UpLead. Here's what they have to say.
It has fulfilled everything that it has advertised and so much more. Highly recommended for people who use email as a channel for acquisition.

Growth Marketer, Crealytics
A good alternative to Zoom Info without annual engagement. UpLead is really easy to use and is really efficient. It was easy for me to find my target persona.

Lead Generation, Alternative Capital
Easy to use platform, Great Value for money. I can affordably prospect, many tools out there that offer a similar service are very expensive.

Head of Operations, Parkfield Commerce
Easy to use platform, Great Value for money. I can affordably prospect, many tools out there that offer a similar service are very expensive.

Head of Operations, Parkfield Commerce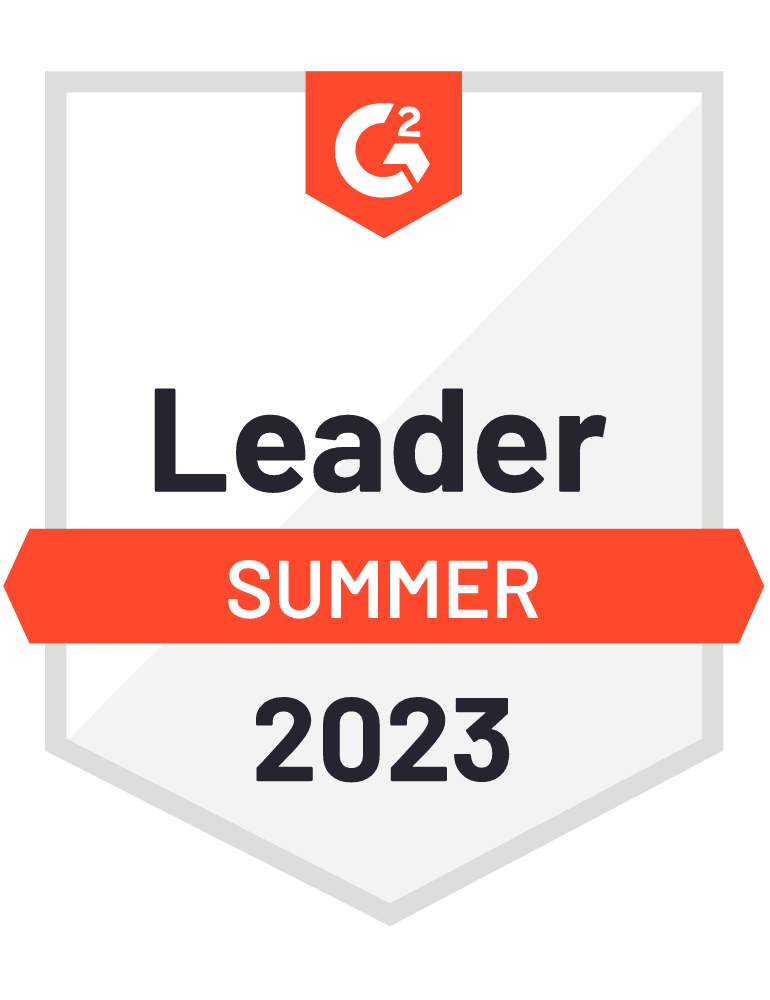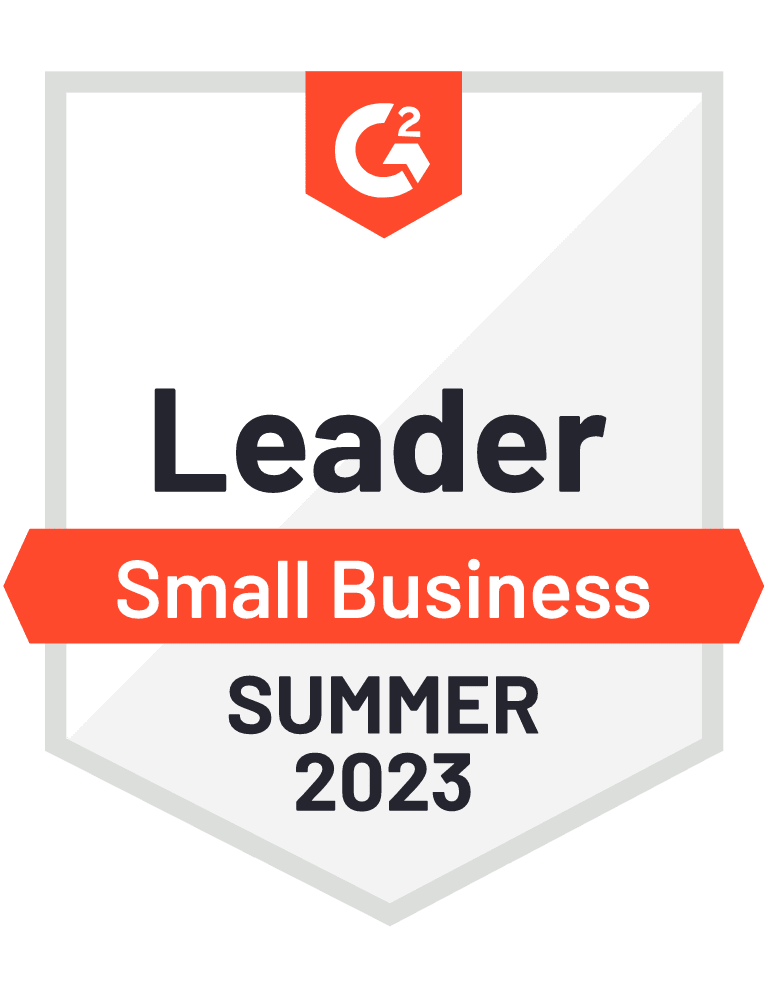 G2's Spring 2023 Small Business Leader
G2's Spring 2023 Easiest to Use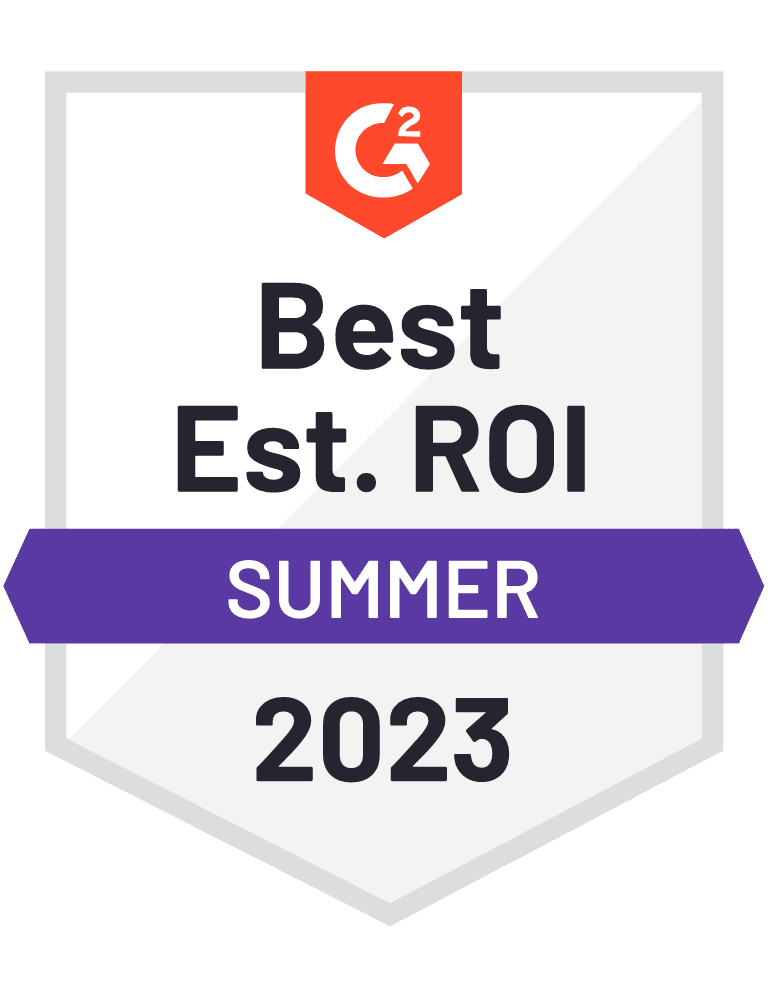 G2's Spring 2023 Mid Market
Want to experience the magic for yourself? Sign up for your 7-day free trial (no credit card required) to start generating leads for your company!