Email leads are essential when looking for potential future clients. Since email marketing is so cost-effective, email leads are essential parts of most online marketing campaigns. This article'll discuss email leads, how to improve your email lead generation, and more.
By the end of the article, you'll know everything you need about email leads, including how to generate them.
Let's get started.
Quick Links:
What Are Email Leads?
Email leads are the email addresses of potential future customers. These email leads are usually kept in different email lists, depending on who they belong to and how they were generated.
Email leads are usually acquired through users sharing their contact information with a company through an opt-in form. You can also buy email lists from lead-generation tools.
You can create nurturing campaigns through email marketing, segmenting your email list according to their needs. That's why email leads are so valuable; they let you reach qualified prospects easily so you can nurture them into loyal customers.
The more information you have from your email leads, the better you'll be able to segment your list and place them in the right nurturing campaigns.
Since cold emailing's success is based on the user maintaining their subscription to your list or newsletter, it's vital to use data-driven decisions to properly segment your list of email addresses even before you've sent the first email.
You can get more data to segment your customers by asking them to give you more information in the opt-in form. And if you're buying a list or have an incomplete list, you can use email generation tools to give you the needed data.
Here's How to Get Email Leads
Here are a few ideas you can use to get email leads:
B2B List-Building Tools
The easiest and fastest way to get email leads is by purchasing email lists from a lead generation tool like UpLead.
UpLead gives you access to over 108 million professional profiles. You can filter them based on the characteristics of your target audience, find the email leads that are more likely to convert and download their email addresses so you can start making sales.
You can also use UpLead to enrich the information you have on your email leads. With UpLead, you can ensure your data is up to date and use it to segment your audience according to their characteristics.
UpLead's data comes with a 95% accuracy rate. Right before you download your email addresses, they are verified in real-time to ensure you're getting valid, reliable emails. That way, you can know you're getting data you can trust.
Users across the globe trust UpLead, and it has already helped many to generate the leads they need for their sales efforts:


Start with UpLead today.
Start Your 7-Day Free UpLead Trial
Lead generation doesn't have to be all that painful. With UpLead, you can easily connect with high-quality prospects and leads to grow your company.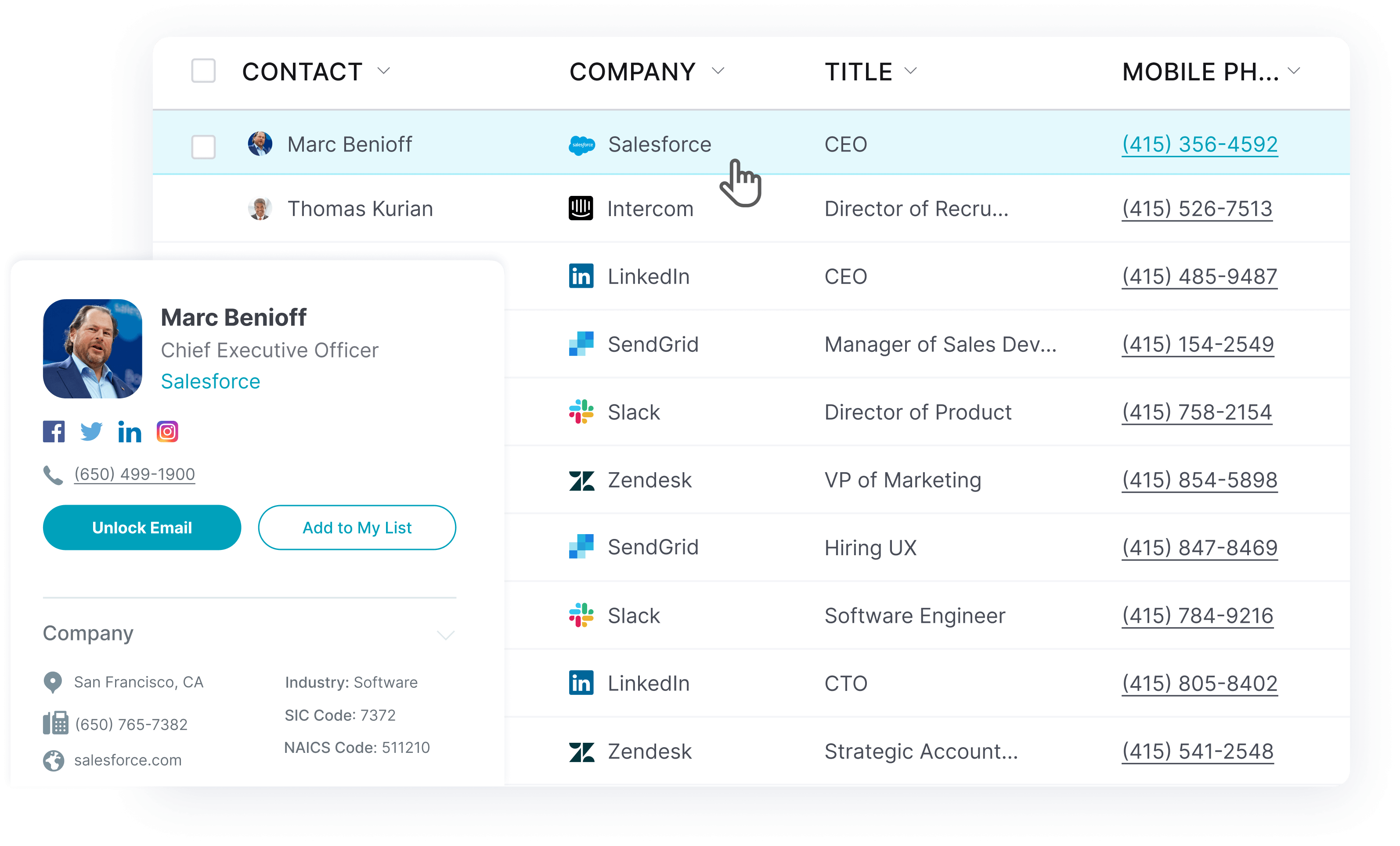 PPC Ads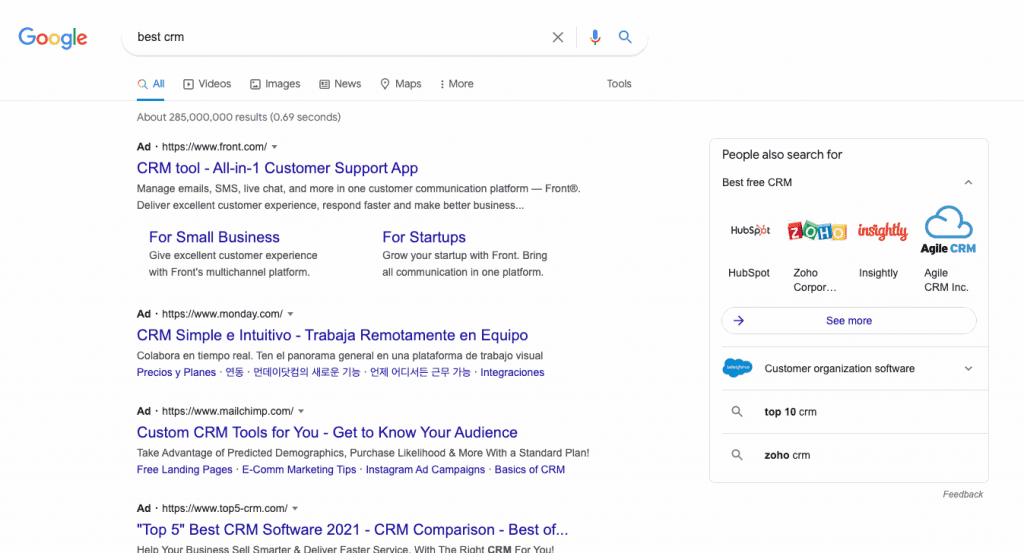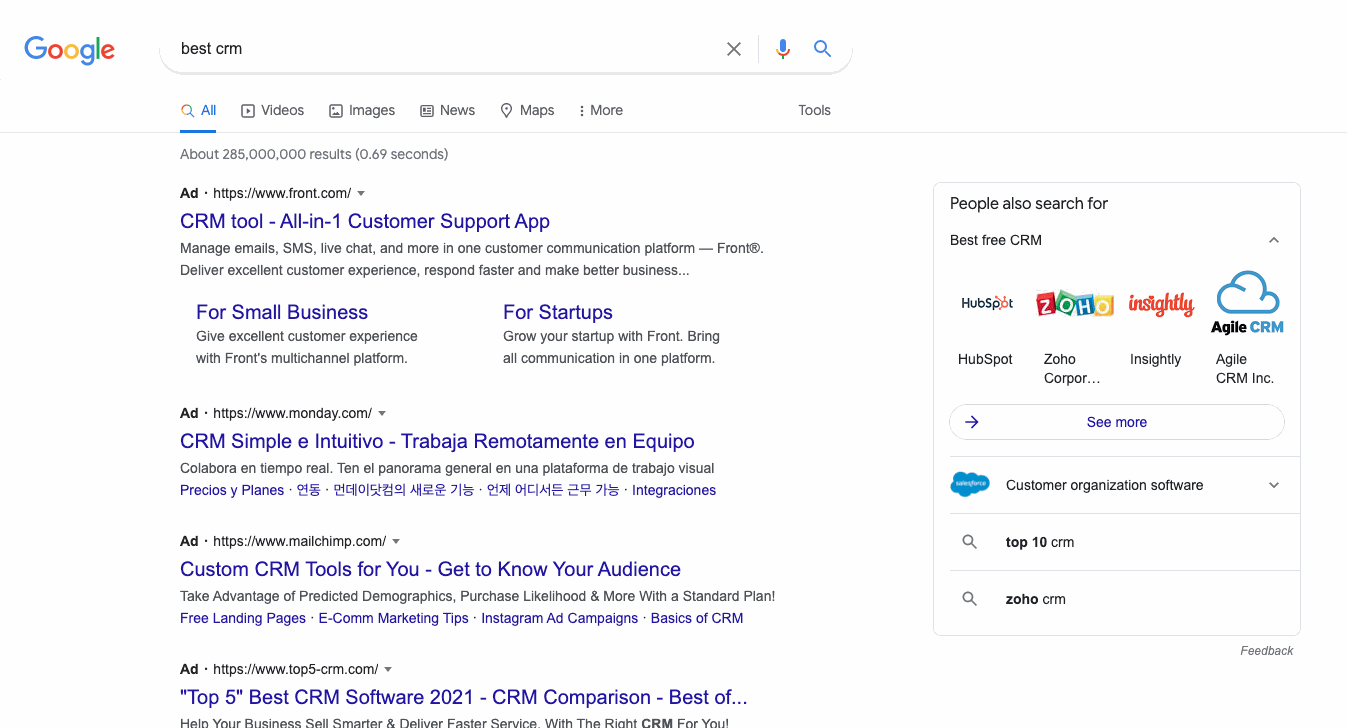 PPC ads, or Pay-Per-Click ads, are another, more expensive way to generate leads that, when used properly, can also be extremely effective.
Google Ads, for example, allows you to show first on any query you choose to any audience you choose. You can get cost-effective Google Ads by finding affordable queries your qualified leads make along their customer journey.
You can also use PPC ads in social media to advertise your solutions to a set of users that fall within certain criteria, allowing them to subscribe to your newsletter or receive an offer.
Webinars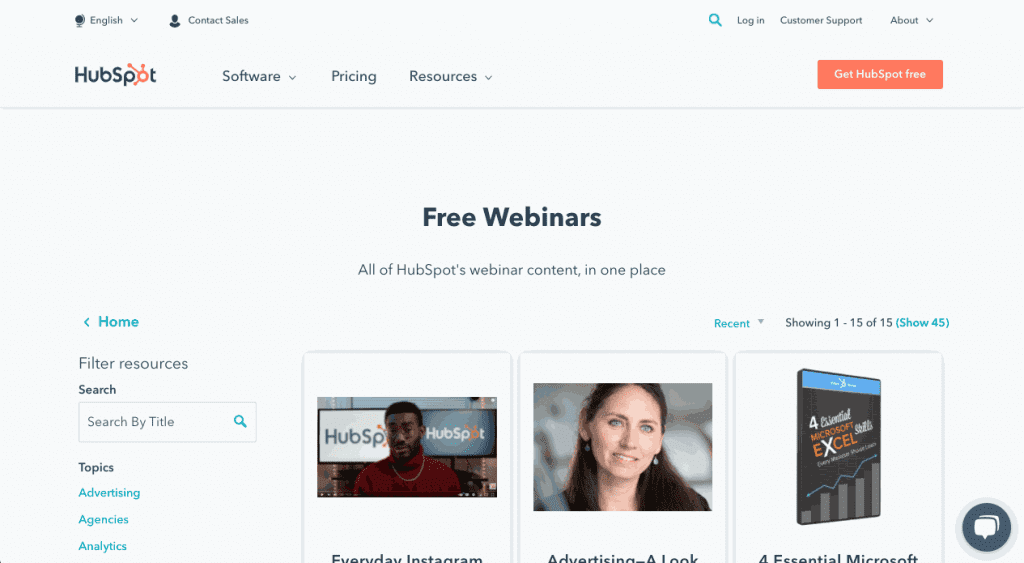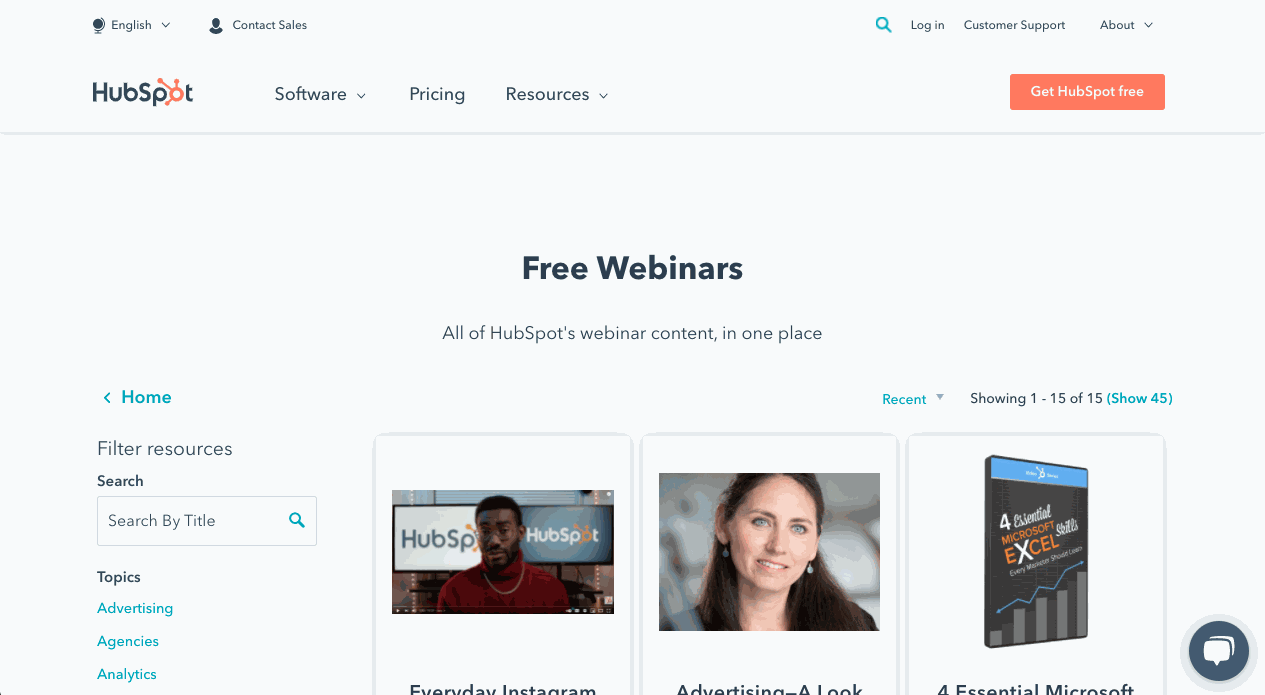 Webinars, free or otherwise, are a great source of email leads. They help you develop long-term lead magnets that allow you to collect more lead data in exchange for video lessons.
Webinars are only effective lead magnets when developed, so they're easy to engage with and are packed with relevant and valuable information. You use multiple tools to create and host your webinars and use them to generate the email lead information you're looking for.
Contests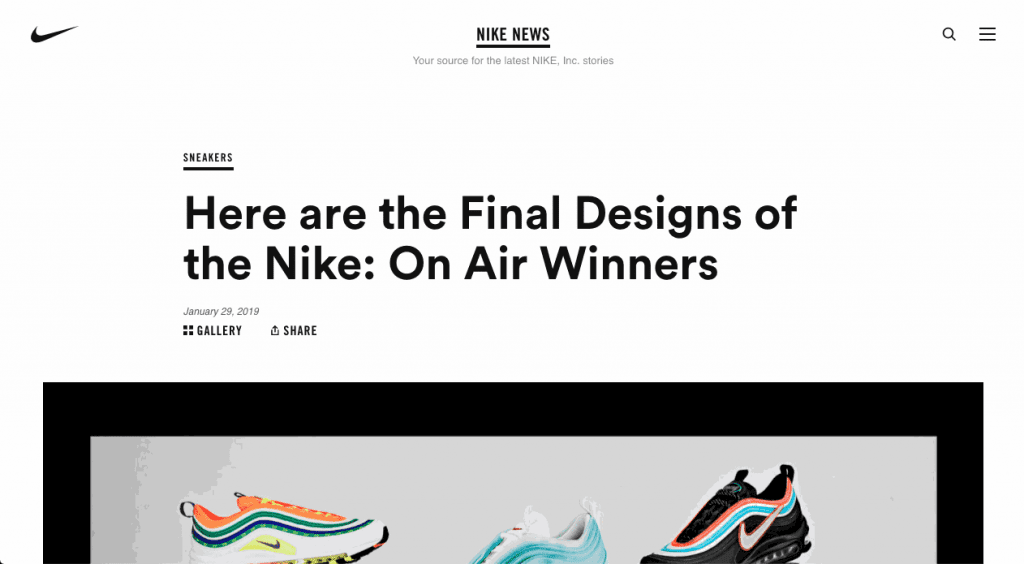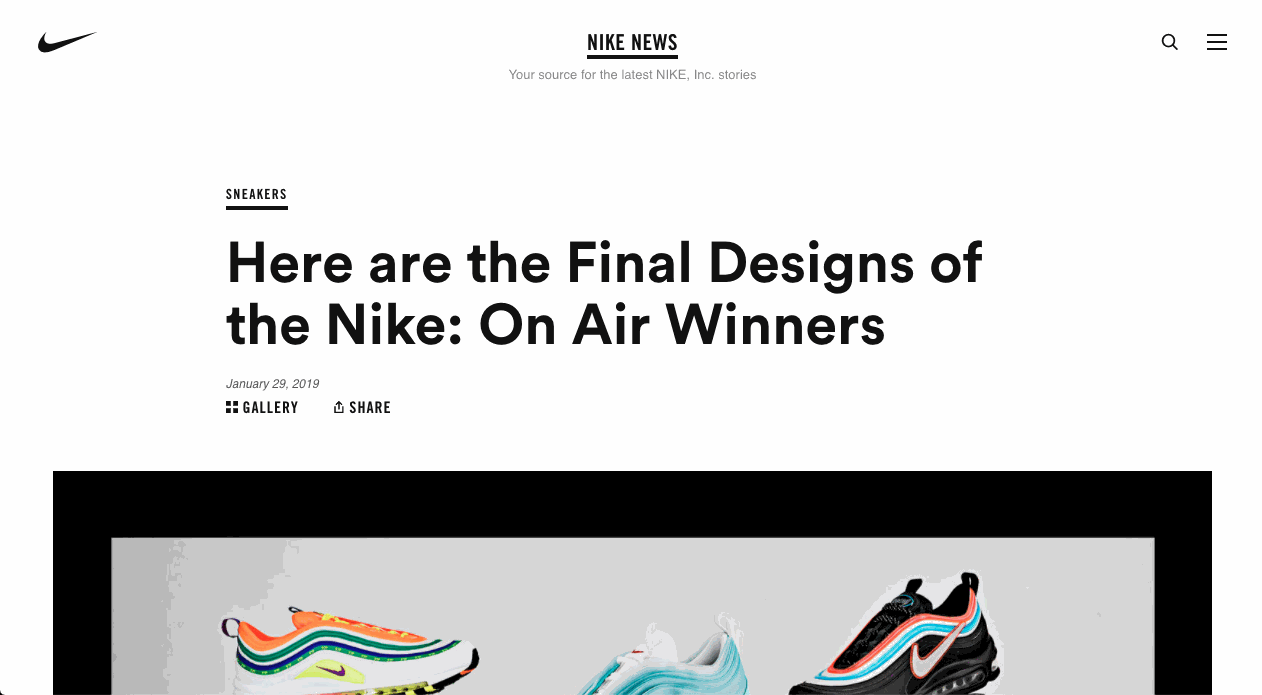 Hosting a contest is another great way to generate email leads and engage with your audience. With a valuable prize, contests can easily multiply email leads, making the process a game and creating temporary customer engagement.
Frequent contests will help you engage with email leads long-term and ensure they open marketing emails more frequently. Contests can also be used to leverage referrals, so the user can win better if they share your contest with someone else. This will give you more email leads.
FAQs About Email Leads
Here are the answers to commonly asked questions about email sales leads:
How do you buy email sales leads?
You'll need to use an email lead generator to buy email sales leads for your mailing lists. These tools allow you to reach your target audience and build effective mailing lists for your marketing needs.

Tools like UpLead help you ensure a successful email campaign by verifying every email address they provide you in real time. That way, you know you're only targeting the right business addresses and selling them the right products and services.
Is it legal to buy email lists?
It isn't illegal to buy or rent email lists because the law doesn't require you to get the owners' consent to be contacted. However, you still need to comply with the law by avoiding false information in your email campaign and allowing members to unsubscribe from your mailing lists.
Where can I find email lists for lead generation?
The easiest way to obtain business emails for your sales efforts is by generating mailing lists based on your target audience. You can use tools like UpLead to obtain any lead's business address and add it to the right email marketing campaigns.

With UpLead, you can quickly build and nurture an email list, sending targeted sales efforts to all your email subscribers.
Email Leads: Conclusion
Email leads are crucial for your email marketing campaigns. With them, you can easily nurture potential users into paying customers, sell to the right business or person, and ensure your sales teams are always engaged.
If you want to generate the right quick leads for your next email marketing campaign, you can use tools like UpLead to find the right leads for your strategy.
Start with UpLead for free today.
Start Your 7-Day Free UpLead Trial
Lead generation doesn't have to be all that painful. With UpLead, you can easily connect with high-quality prospects and leads to grow your company.