Closed $20,000 in New Business within the First 30 Days of Using UpLead
Discover how StaffingFuture, a software recruiting company had used UpLead to find and segment new prospects easily.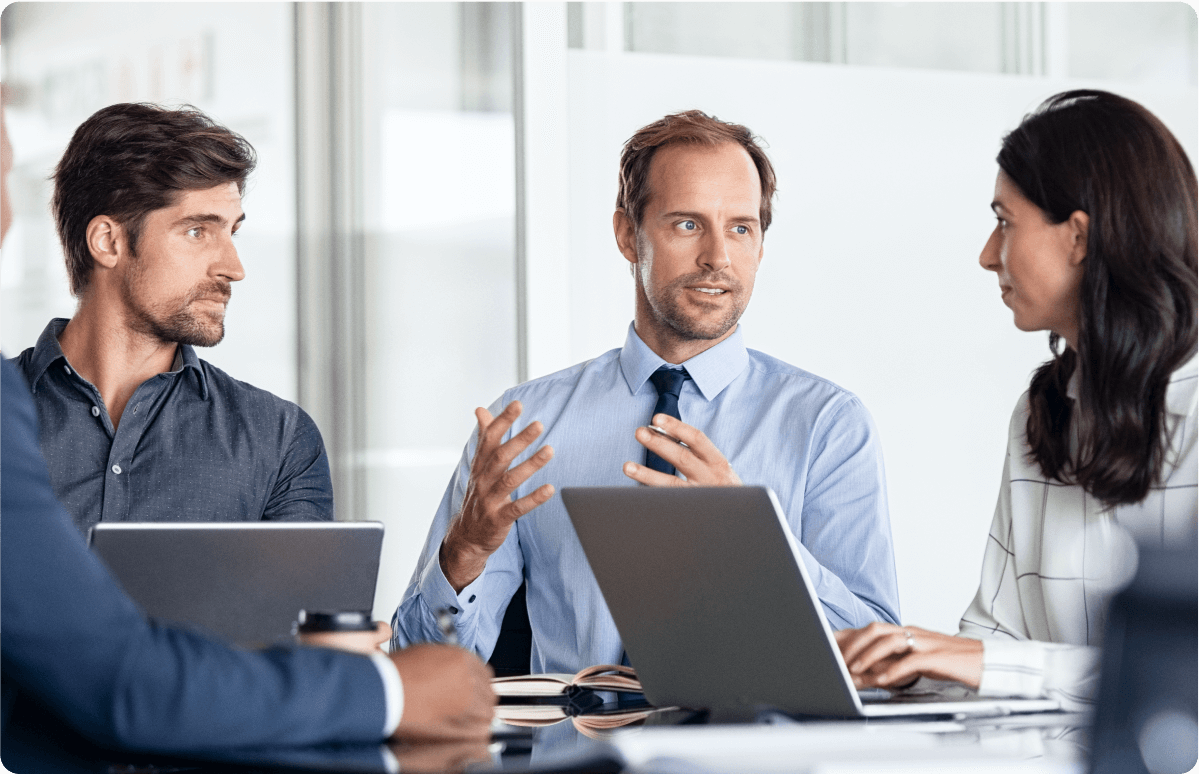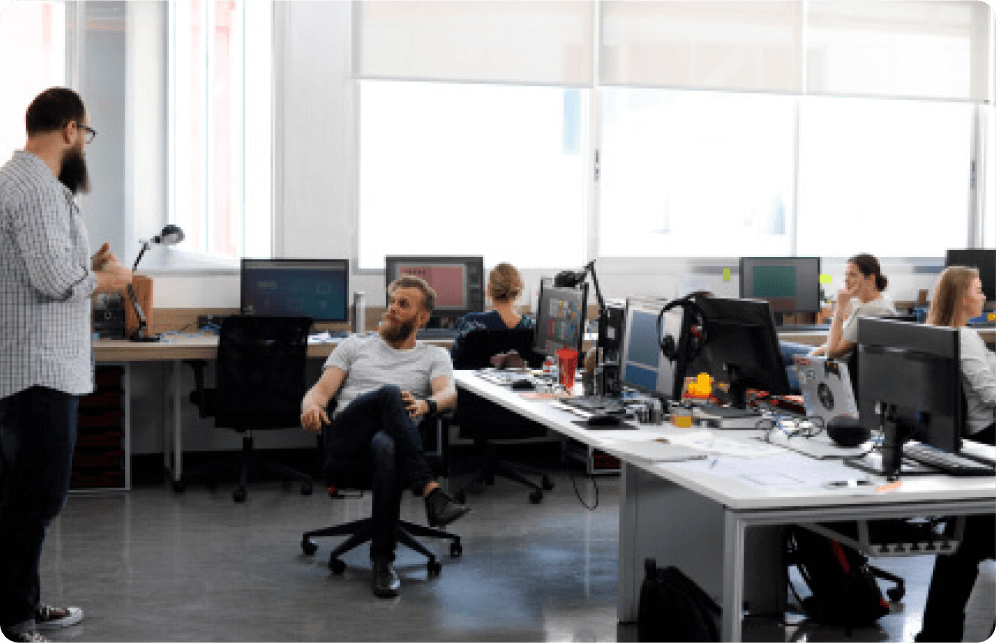 Operating with the belief that technology is the key
to modern recruiting success, Staffing Future helps
recruiting companies improve business processes
and profitability through the use of cutting-edge
technology that leverages AI, automation, and
analytics.
Finding and Segmenting Prospects
For Jack Copeland, Staffing Future's founder and CEO, growing his business means relying on email to reach prospects. Having access to thousands of email addresses isn't enough, however. For his efforts to be profitable, he needs detailed information about each prospect so that he can group those prospects into meaningful categories.
"When it comes to getting ahold of decision makers, my challenge goes beyond simply locating their email addresses," shares Jack. "I was struggling to segment my target market in ways that made sense for my business. Proper segmentation means that I can approach each decision maker with an email message tailored just for them."
To tailor his messages, Jack needed a service that would empower him to quickly find a high volume of email addresses that he could easily segment.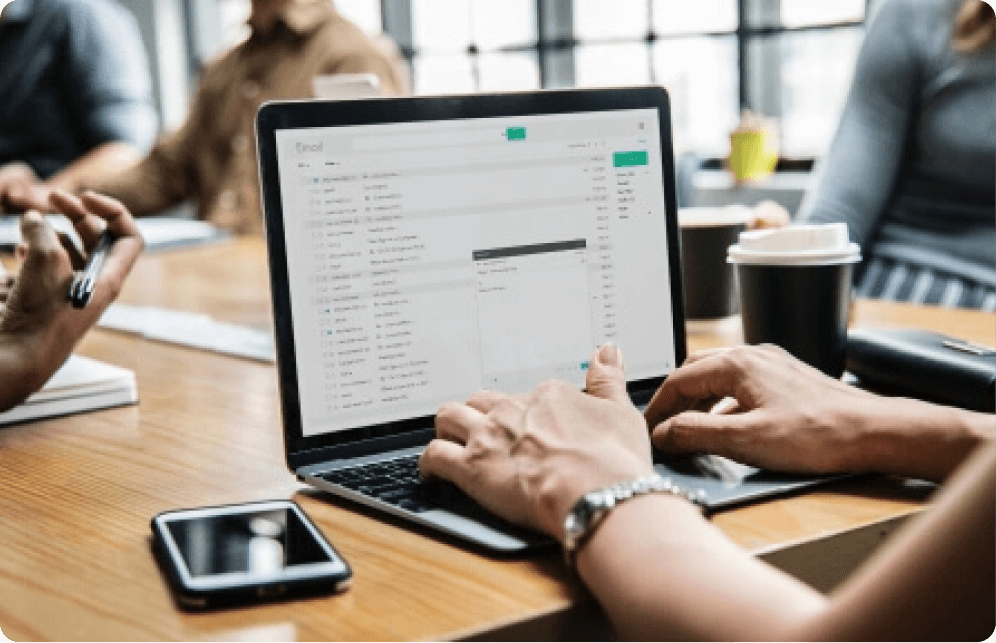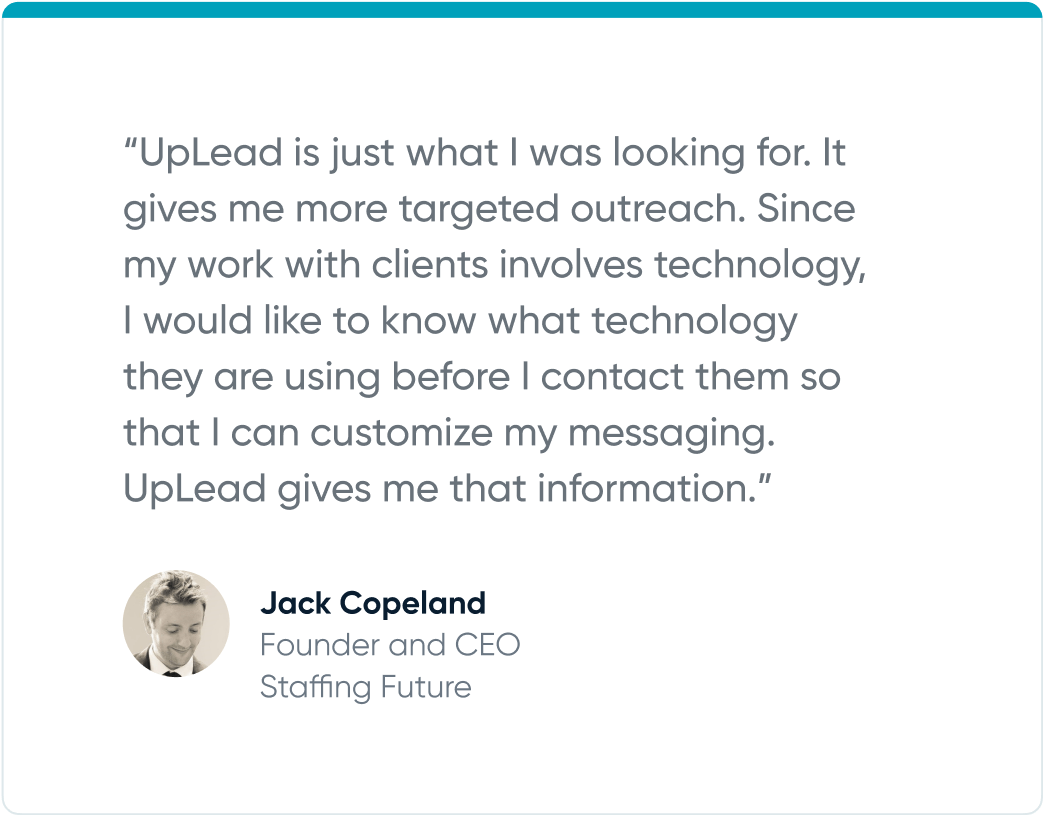 UpLead Technographic Segmented Sales Leads
Initially, Jack performed his prospecting manually using LinkedIn. He soon found that this wasn't a viable solution because it took many hours to source contact information for the leads he found there. And, even if he did find the contact information, there was no way to segment those leads the way he wanted to.
Next, Jack tried Lead411. "I didn't like the user experience or the quality of the data," complains Jack. "And, they didn't have enough searchable fields to fit my needs."
Because having the power to search and segment leads was so important to Jack, he looked for another solution. That's when he found UpLead.
"UpLead is just what I was looking for. It gives me more targeted outreach," says Jack. "Since my work with clients involves technology, I would like to know what technology they are using before I contact them so that I can customize my messaging. UpLead gives me that information.''
In addition to providing insight into the technology used by prospects, UpLead allows users to conduct a search using more than 50 criteria including job title, industry, geographic location, job function, management level, and employee count.
After signing up with UpLead, Jack experienced success right away. Within the first 30 days, he closed $20,000 worth of business resulting in an ROI of 1,567%.
When Jack first started using UpLead, 90% of the conversations he was having with prospects was driven by UpLead. Today, the platform is still an important part of his sales efforts.
"I'm very satisfied with UpLead," shares Jack. "It's affordable. The data is reliable. The customer service is fantastic. And you can scale up or down the amount of credits you use each month to match your needs. Also, because there is a free trial, you've got nothing to lose from checking out this platform."
Want to experience the magic for yourself? Sign up for your 7-day free trial (no credit card required) to start generating leads for your company!