In this article, we'll tell you everything you need to know about lead generation. We'll also touch on topics like:
The best lead generation software
How to build a lead generation process
Tips and tricks to improve your lead generation strategy
By the end of the article, you'll not only know how to start generating leads, but you'll also know which tools to use to generate the best leads.
Let's get started.
Quick Links:
What Is Lead Generation?
Lead generation is defined as the operation of finding potential customers and convincing them to become a customer of your company's products or services.
There are many ways of attracting new customers. Paid ads, social media, blogging, influencers, coupons, cold calls, and live events are just a few of them.
The best way to generate leads will depend on your customer persona, your products or services, your location and reach, and your company. You want to find a cost-effective lead generation strategy that attracts people who are more likely to convert into paying customers.
Why Is B2B Lead Generation So Important?
Lead generation is the heart of any business. There's no business without customers, and there are no customers without a plan to attract them. The best plan is an effective one you can repeat to continue generating customers. If you love lead generation, don't forget to check our complete guide on how to start a lead generation oriented business.
When you generate leads, you are kickstarting your customers' journey. Once the customer is aware of your product, they can do more research on it, find out why they need it, figure out which products to buy, and convert into a paying customer.
If you want to create a good lead generation strategy, make sure you are targeting the right prospects, collecting the right data, and giving your prospects enough reasons not only to convert but to become loyal customers.
Here's How to Build a Lead Generation Process
Here are the steps to complete to build your lead generation process:
1. Create your customer persona
You can't make a plan to attract people when you don't know who to attract. That's why the first step is to create your customer persona.
You want to know who your ideal customer is and why. The better you understand why your customers buy from you, the better you'll be able to attract more.
Start by checking your data. Try to answer questions like:
Who visits my website?
How do they find my company?
What are their demographics and interests?
How long do they take to buy our solutions?
What problems do clients solve with our products?
Where do my clients go to look for solutions to their problems?
Since this is such an important step, you will want to spend as much time on this process as possible, and maybe even create multiple client personas to cater to individuals and segment your audience.
2. Create content for your customer's journey
Now that you know who your customer is, it's time to create content for each step of their journey.
Start by mapping out how your lead goes from becoming aware of your company to becoming a paid customer. Then figure out how to create content to better attract them and nurture them into conversion.
There are multiple kinds of content you can create to use during your sales strategy, including:
Cold call scripts
Cold email templates
Product tours and presentations
Proposal templates
Newsletters
Find which content fits best for each step of your customer journey, and create content with your customer in mind.
3. Attract traffic
Now that you have your content, you need to find ways to attract traffic to it. Depending on the kind of content you have, you can attract customers through:
Cold emails: Find out who your leads are and learn how to contact them. Then use a powerful email platform to send a highly customized template of your pitch.
Cold calls: Call your leads and circumvent gatekeepers to talk about your pitch, making sure you keep it as interesting as possible through a good sales script.
Social media: Leverage your LinkedIn network by finding people who fit your lead description and getting in touch with them.
Paid ads: Ads will actively find customers for you around the clock.
4. Collect the right customer data
Once you have traffic flowing through your content, you need to make sure you're collecting as much data as possible to be able to reach out to them when they're ready to purchase.
You can do this in a variety of ways, but one of the best ways is by exchanging their emails for something valuable, like an ebook, template, coupon, or checklist.
Once you have their contact information, you can retarget them to continue nurturing them into conversion.
5. Close the sale
By now, you should have contact information from potential customers. All you need to do is to close the sale.
To succeed, make sure you approach people at the right time, retargeting them to keep them from losing interest but not so soon that you come off as pushy.
Answer all of their questions, lead them to their "aha moment," and once they know why they need your product, let them know how they can get it.
What Does a Lead Generation Funnel Look Like?
A lead generation funnel is divided into three parts: the top, the middle, and the bottom.
Here's what each part does:
1. TOFU (Top of the Funnel)
The TOFU is about how your customer discovers your brand. This first contact is vital for your success because, after all, first impressions last a long time.
If you're going to introduce yourself to a potential lead, you need to know how to do it best. You can first reach your leads through SEO by answering a query your user may have when they first become aware of their pain point. You may also use influencers or paid ads to reach your leads and show them what your brand can do for them.
You're not selling to them just yet, you're just giving them a reason to want to learn more.
2. MOFU (Middle of the Funnel)
Now that your customers know about your brand, MOFU is all about engaging with them and nurturing them so they end up converting. This is where you'll likely offer most of the content you've created for them, like ebooks, podcasts, or case studies.
Remember to also use this step to get people's contact information so you can keep nurturing them and contact them when they're ready to buy.
3. BOFU (Bottom of the Funnel)
Finally, your lead will decide whether or not they'll become a customer.
By now, you should have built a strong relationship with your lead, nurtured them, led them to their aha moment, and shown them why they need a solution and why they need to buy that solution from you.
Now all you need to do is close the sale.
Give them everything they need to become a paying customer, like free demos, on-site visits, coupon codes, or limited promotions.
Make it irresistible to click the "buy now" button by creating urgency and offering value to push them to the final step.
How to Generate Leads: Best Lead Generation Strategies You Should Use
Now that you know what to do with your leads, you'll want to start generating them yourself.
Here's how:
Best Lead Generation Tactics for Sales Teams
If you have a sales team, your tactics will be all about how to get leads so your sales reps can finish the sale.
Here are the best ways to generate leads:
Using Lead Providers
The fastest way to get leads is simply by buying them from a lead provider like UpLead.
With UpLead, you get access to over 108 million professional profiles. All you need to do is filter them through your customer profile characteristics, find the more likely to convert leads, and download their data to start selling.
You can also use UpLead to enrich your current lead data to make sure it's up to date.
Why?
Because we're so proud of our data's reliability, that we guarantee a 95% accuracy on it. Plus, we verify the emails you're downloading in real time so you know you're getting high-quality data. If we can't verify it, you'll get the lead for free.
Don't just take our word for it. UpLead is trusted by users across the globe:


Start with UpLead today.
Start Your 7-Day Free UpLead Trial
Lead generation doesn't have to be all that painful. With UpLead, you can easily connect with high-quality prospects and leads to grow your company.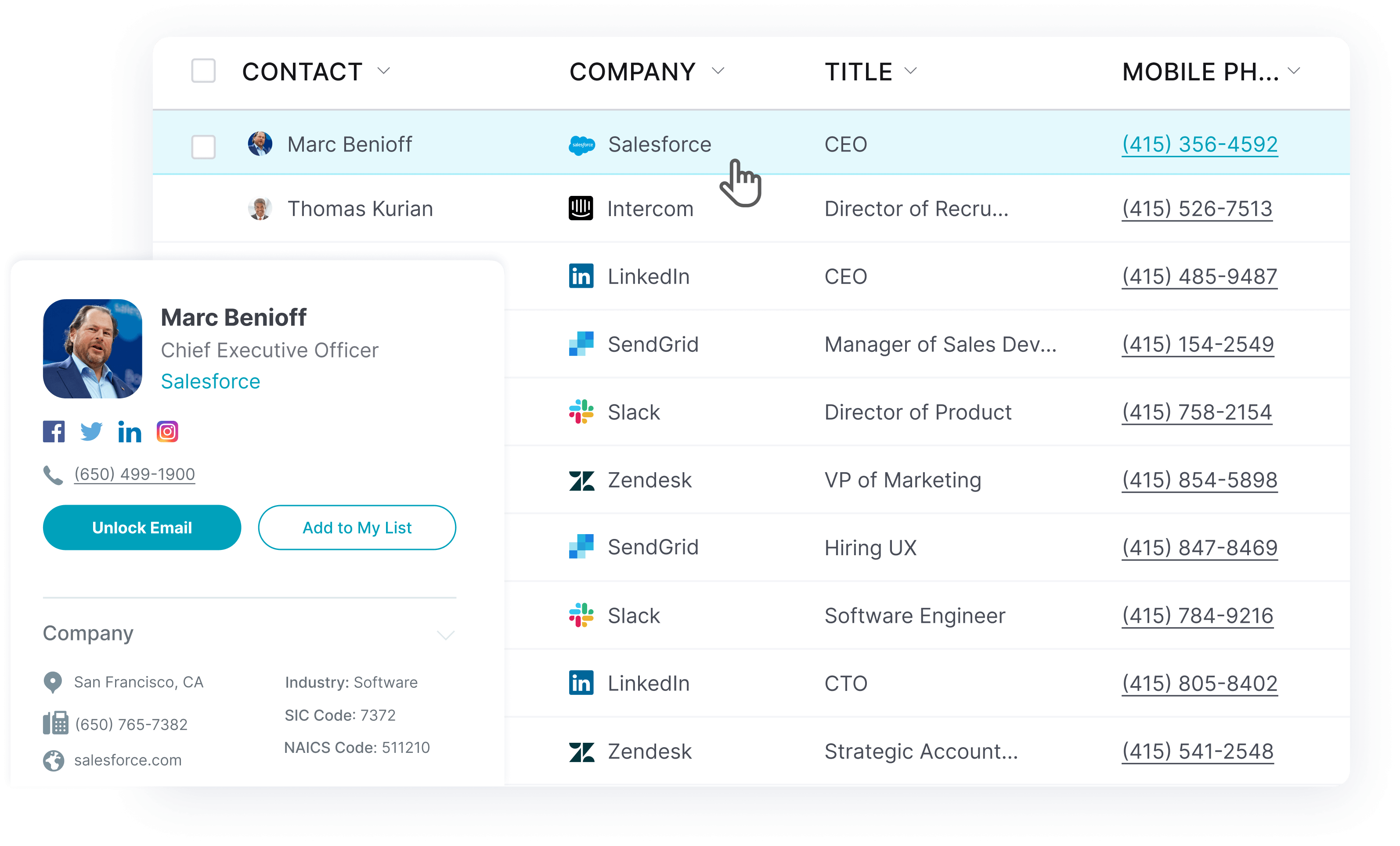 Cold Email Outreach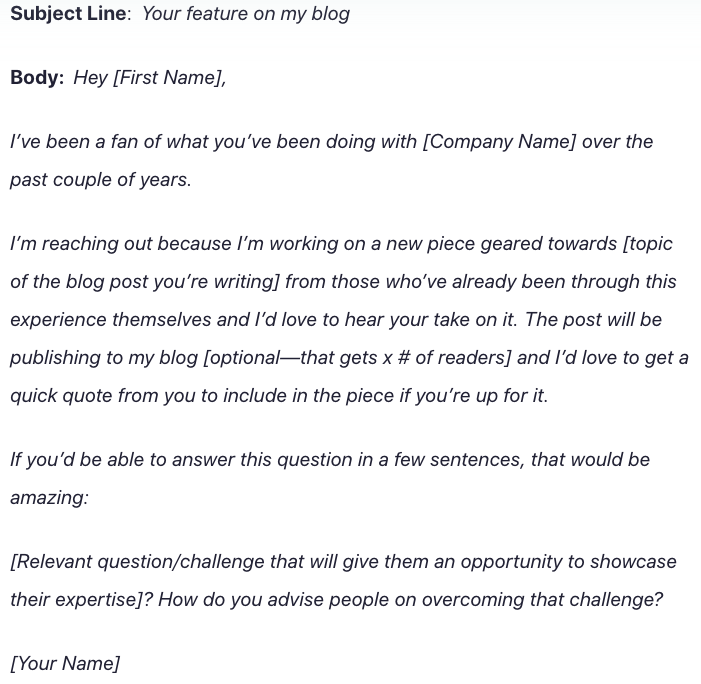 Source: ryrob.com
Cold emailing is the process of sending unsolicited emails to potential leads to start a conversation. It's the email equivalent of showing up at someone's office to ask if they have a need for your products. That's why you have to be as careful as you can when sending cold emails.
The right cold email will have just enough information to make it obvious for your lead to reply, with an irresistible subject that makes them want to click.
If done well, you can pull off a large cold email outreach campaign with very little money, making even a few conversions worth the effort.
That's what happened to Ryan Robinson. In 2017, he used cold email to generate over $110,500 for his freelance business. His success was partly because of his use of templates he could customize automatically, making it easy to reach as many people as possible.
Make your emails as customized and personalized as you can, and scale up your cold email strategy to make sure you're getting to the greatest number of people to maximize your results.
Cold Calling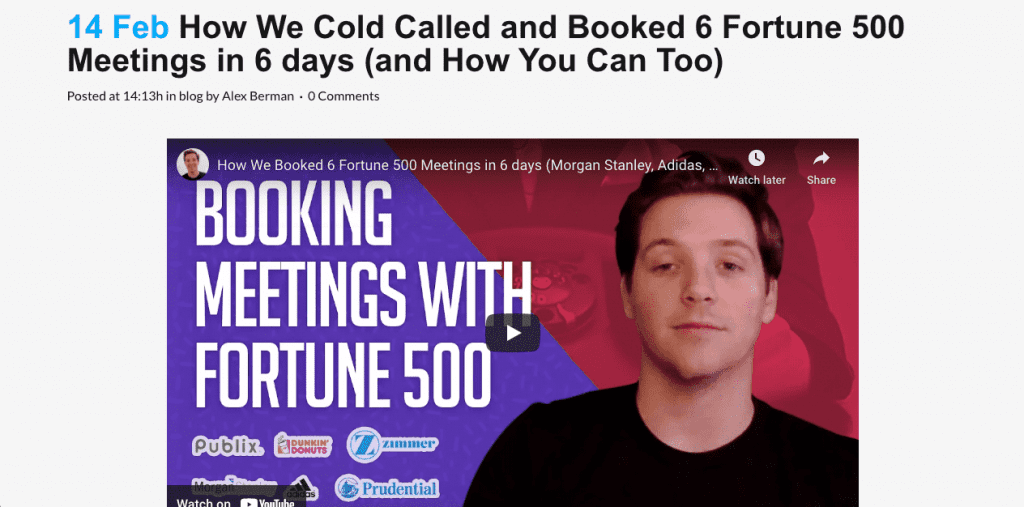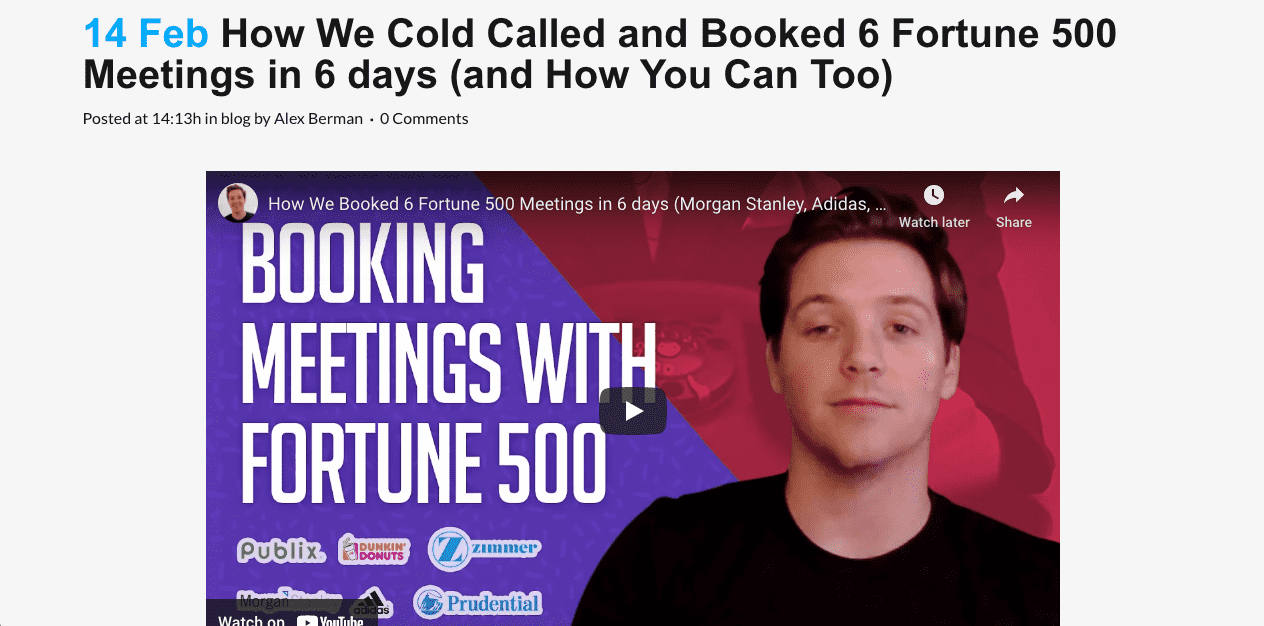 Source: x27marketing.com
Like cold emailing, cold calling is contacting someone on the phone to start a conversation about whether or not they'd be a good fit for your business.
Although you can't reach as many people as quickly as with cold emailing, the extra step of personalization makes it more effective. And when you have salespeople who are properly trained and following a good script, cold calling can become highly profitable.
Take a look at Alex Berman who, through cold calling alone, managed to book six meetings with Fortune 500 companies in just five days.
Like him, if you call the right people and offer the right solutions, you'll be likely to make a sale.
Social Selling
These days, social selling is more important than ever. Levering social media to get people to recommend and interact with their friends and family can give a lot of credibility to your brand.
After all, when people see something they'd like to buy, it only takes a couple of seconds to tag someone else to let them know. And, if you can leverage that, you can tip the scales in your favor.
That's exactly what Funko does. Using social media, Funko hosts giveaways with just a couple of steps to win: share content, and tag someone else.
It's so easy that thousands of people tag and share the news with other users, exposing the brand to tens of thousands of eyes.
The cost? Whatever four Funkos cost to make plus shipping.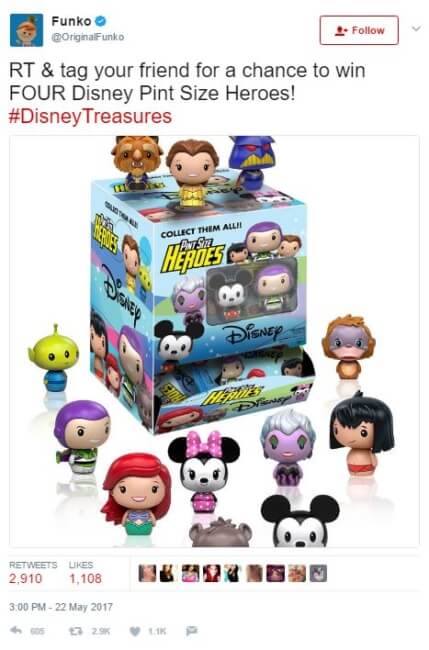 Use your social media to give away products and services in exchange for social selling. Your followers will be happy to participate.
Referrals
Referrals are one of the absolute best ways to generate leads. After all, what makes you trust a company or product more than by having your friend recommend it to you?
The right referrals will help you expand your brand through word of mouth, putting it in front of people who'll be far more likely to convert.
That's why companies like Uber use it so often. With Uber, sharing your referral code with someone new will get both them and you a free ride. It's a win-win that ends up introducing new people to the platform.
Although Uber uses more than just that campaign, its referral system is still its number one way of expanding to a new territory.
If you make it easy to refer someone and give both their referrals and your clients a reason to do so, you'll be getting introductions in no time.
If you've just launched a referral program or want more customers to sign up, make sure to broadcast it on your website homepage, social media like Facebook as well as your regular customer eDMs. An easy way to make this announcement stand out is by using a promo video that introduces your referral program and its benefits in an eye-catching way. You can save time by choosing a free online video editor that has creative video templates that you can drag, drop, edit and publish in just a few minutes. Alternatively, there are dedicated promo video software options such as Promo available. You can test different options to see what fits your needs.
Further Lead Generation Techniques for Marketing Teams
Looking for more ways to generate leads? Here are some advanced strategies that every marketing team should be applying:
Content & SEO
SEO, or search engine optimization, refers to improving your web pages to make it more likely for search engines to suggest them as the answer to people's queries. If, for example, your website sells auto parts, a good SEO strategy would focus on your website appearing to anyone using search terms like "buy auto parts online."
And it's not just about the main keyword for your business. A great SEO strategy targets all kinds of tangential keywords as long as they're related to your product or service.
Often, it makes sense to collaborate with an external SEO agency. Here, you can find a decent list of SEO providers.
Take HubSpot for example. HubSpot is a company with cloud-based platforms for things like lead management, marketing, and sales.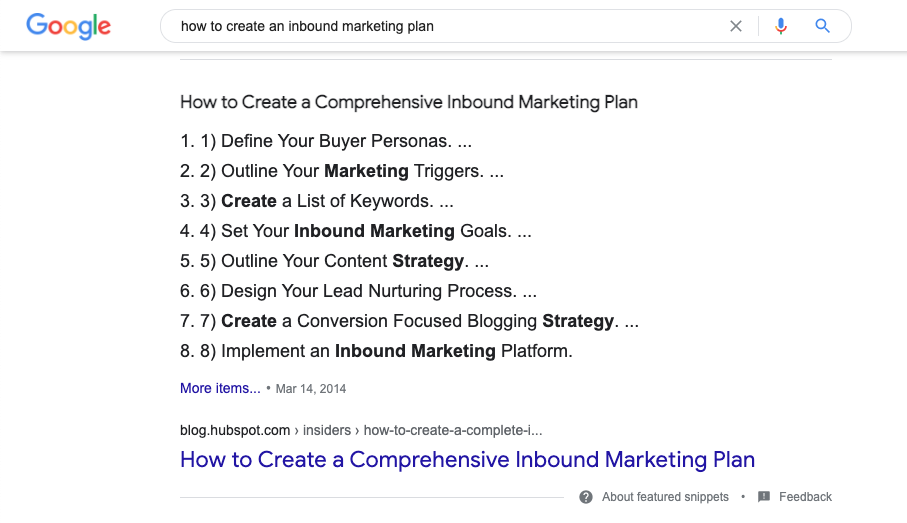 That's why HubSpot created a blog to answer common queries. Through inbound marketing, HubSpot can not only show people their platforms, but it can also position itself as a leader in the industry.
Social Media
Social media can be used for far more than just social selling. It's a perfect way of keeping your customers engaged with new releases, new messages, and even funny memes to keep them thinking of your brand.
In exchange, you can use your social medial to learn more about your content persona, testing the waters when you want to change something about your brand, and using engagement as a tool to measure the success of your current campaigns.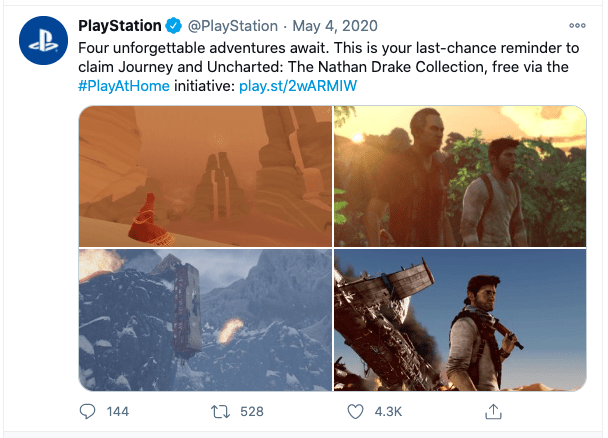 PlayStation knows this very well. The company uses its social media to tease new releases, engage with its community, and even get people hyped up about its next big products.
Remember: it's better to be great at one or two social media platforms than to be average at all of them. Pick the one that best fits your customer base and start building it up for better engagement.
PPC
PPC, or Pay-Per-Click, is another lead generation channel that's incredibly effective when used well. However, you need to know exactly how to use it to prevent paying more for clicks that won't go anywhere.
According to Spinntech, one of their campaigns increased the total of qualified leads by 140% and lowered the cost per click by almost half by improving current campaigns and really tailoring their approach to the right audience.
If you have the right audience persona, it'll be easy to develop content for them that will get them not just clicking, but converting.
Email Marketing
Email marketing, unlike cold emailing, keeps leads engaged and entertained. Like social media, email marketing can keep your audience in the loop, update them on where you're going, and let them know what they can get out of it.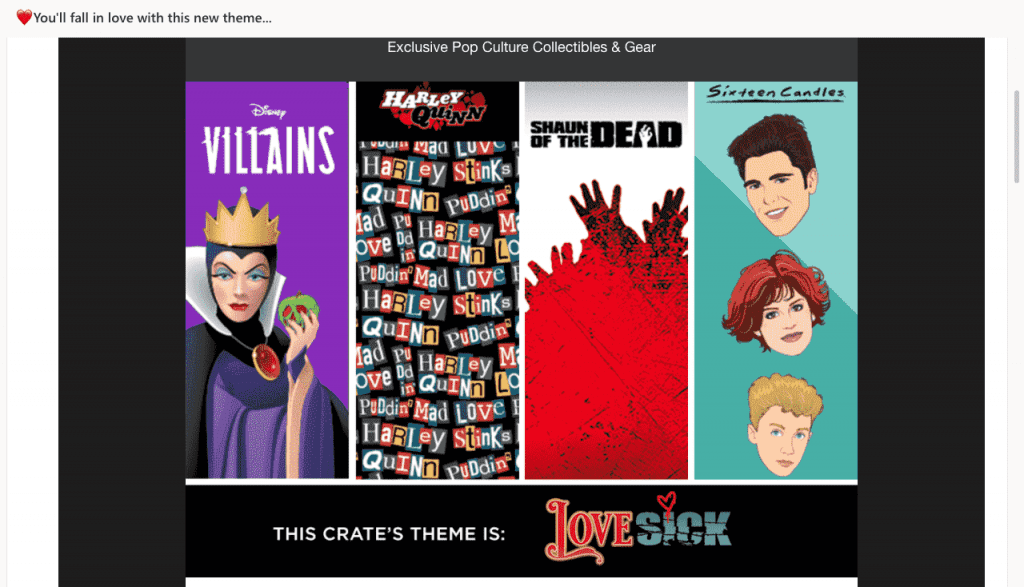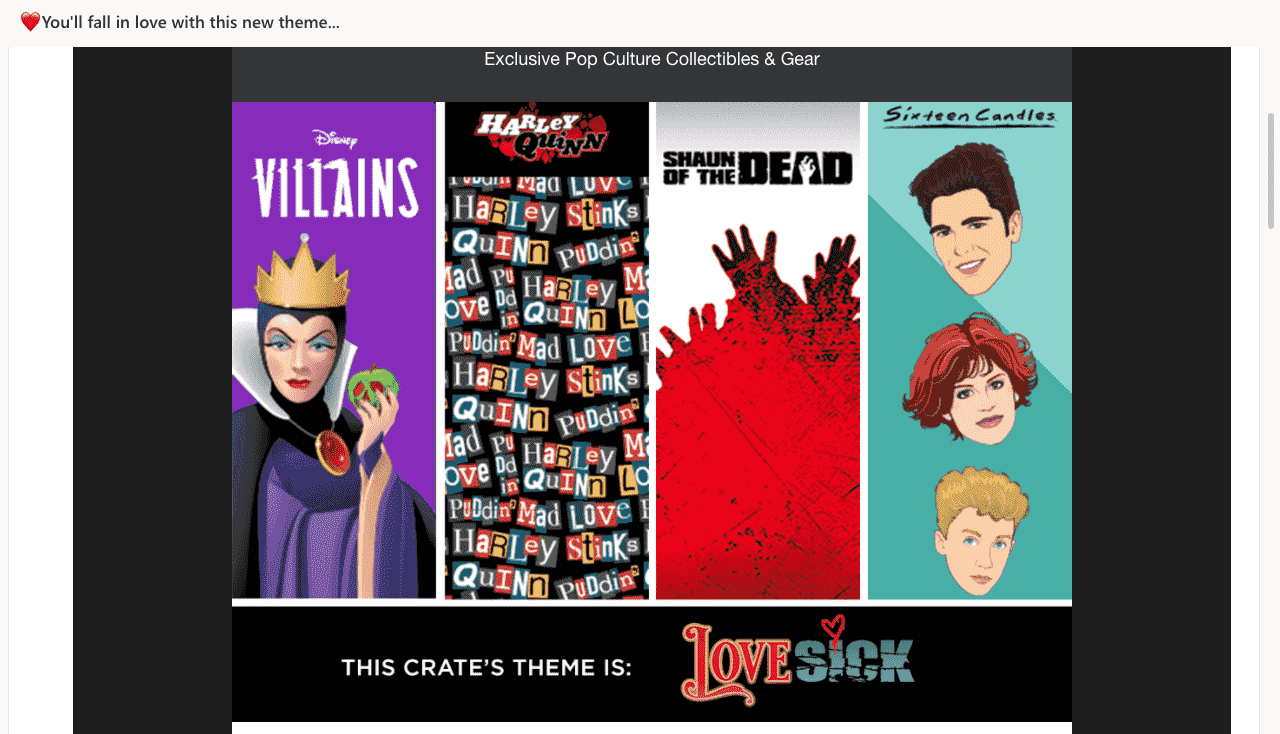 Loot Crate, a box subscription service, uses email marketing to let people know about upcoming boxes and what they can find in them, creating hype and informing people about what to expect.
By filling up your newsletter with important, engaging information, your audience will not only open your emails but look forward to the next ones.
Lead Generation Tips (Loved by Tech Companies)
Here are a few lead generation tips to keep in mind when developing a strategy:
1. Create perfect customer personas
Creating your customer personas is one of the most important things you can do in marketing. If the customer persona isn't well made, the whole strategy could collapse and fail. But if you have a perfect customer persona, you can easily find better ways to generate more leads.
It's not enough to create them and forgetting about them; you need to go back to your customer personas often, perfecting them and updating them to make sure you can still use them.
How to get started:
If you haven't already, create buyer personas based on your current data. To do this, make sure you have your current customers' data like their:
Location
Gender
Income
Marital Status
General interests
Time being a customer
Use this data to identify general trends and segment them into groups based on information they have in common.
Take their customer journey and make sure you know exactly what your personas would do next.
Finally, set up reminders in your calendar to revisit your customer personas, update them, and create new ones.
2. Use the right tools
You can build and perfect all kinds of marketing campaigns without any marketing tools. However, the right lead gen tools can make the process much easier, faster, and more effective. They take away all of the things you don't need to do and let you focus on what you most need to.
It's the digital equivalent of hammering nails with a rock versus hammering nails with a nail gun.
How to get started:
Look at the areas you spend the most time on. What are they? Why do you spend so much time there? Are you spending time where no machine can help, or could automation make the job easier? Where do you lack data or information?
Then, look for solutions that solve your pain points.
For example, if you spend too long answering customers that ask the same questions, get a chatbot from Messagely to answer them for you.
Spending too long generating leads? Use a lead generation tool like UpLead to simply buy them so you can spend more time selling and less time looking for someone to sell to.
Do you spend too much time moving information from one tool to another? Connect all your tools through Zapier to get them to work together.
Your time is valuable. Make sure you're spending it only where you absolutely need to.
3. Test, test, test!
You want to test your approach as often as you can. You can't have the perfect approach, so testing is the key to getting as close as possible. Testing will also help you evolve your sales tactics, taking them to the next level.
How to get started:
A/B test as often as you can, especially when trying out a new sales tactic. You can A/B test your phone call scripts, email content and subjects, and even the time of the day you choose to get in contact with your leads.
Test everything, and when you come up with new sales tactics, test them again.
Mastering Lead Qualification
Lead qualification is ordering your potential customers according to how likely they are to convert. The more likely they are to convert, the higher priority they'll have.
Through lead qualification, you can make sure you're prioritizing your time with the leads that are more likely to convert, making sure you're there to nurture them, answer their questions, and clean up the way for them to make a purchase.
How to qualify leads:
Start by collecting your leads and their information. You'll want to use their information to see which leads better fit your ideal customer profile.
Next, engage with your lead. You can do this through messaging, emailing, or phone calls. Ask qualifying questions to determine their needs and budget.
Finally, once the lead is fully qualified, you can decide whether to tailor a proposal for them or go after a different lead.
Depending on your needs, your process for acquiring and qualifying a lead can change to better fit your company. The better your lead providers are, the faster the lead qualification will be.
Best Lead Generation Software Tools for Sales Teams
Here are the best tools for lead generation:
UpLead for Generating High-Quality Leads in Seconds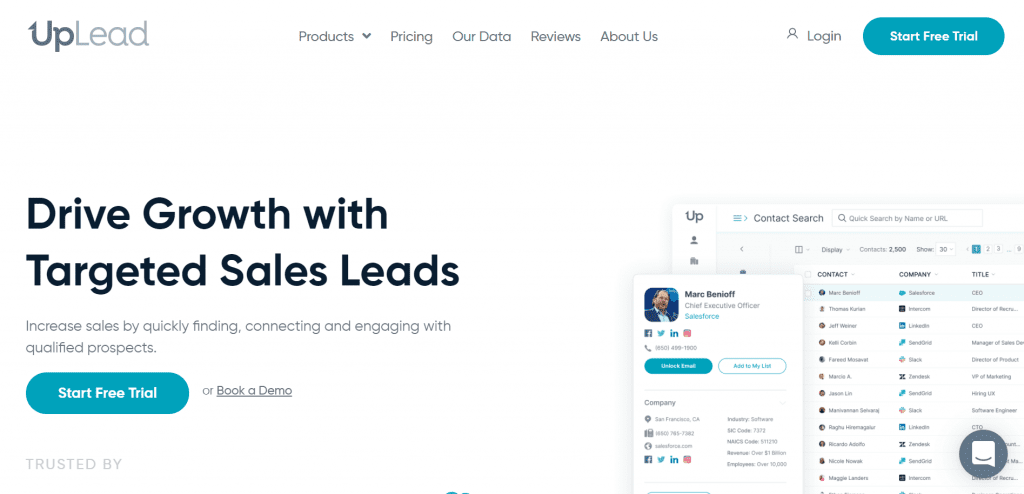 If you want to generate leads as quickly as possible, there's no better way than by buying leads. And if you want to purchase leads, there's no better tool than UpLead.
Trusted by clients like HubSpot, Google, Amazon, and Dropbox, UpLead is an online B2B sales intelligence platform that gives you a 95% accuracy rate guarantee on your data. You will never have to pay for leads you won't be able to contact.
Using UpLead is simple. Just look through the database of over 108 million leads by filtering and finding the right leads. Once you're ready to download their information, their emails will be validated, so you'll always know you're paying only for the addresses that are valid .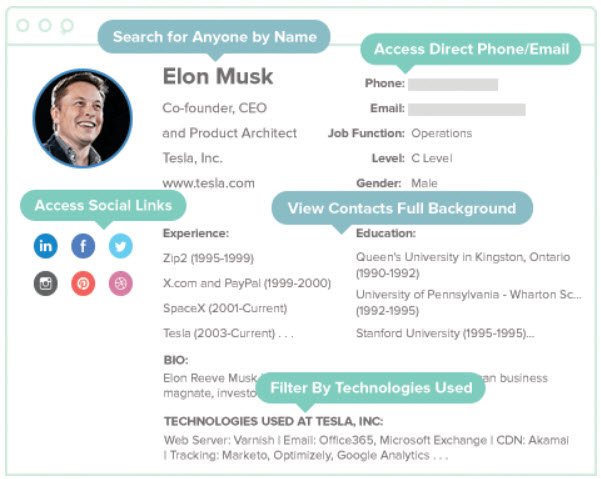 Finally, UpLead doesn't just show you someone's email address; you'll also receive their whole profile.
With this information, you can quickly learn more about your lead before contacting them so you can personalize your message and tailor it to them.
Start Your 7-Day Free UpLead Trial
Lead generation doesn't have to be all that painful. With UpLead, you can easily connect with high-quality prospects and leads to grow your company.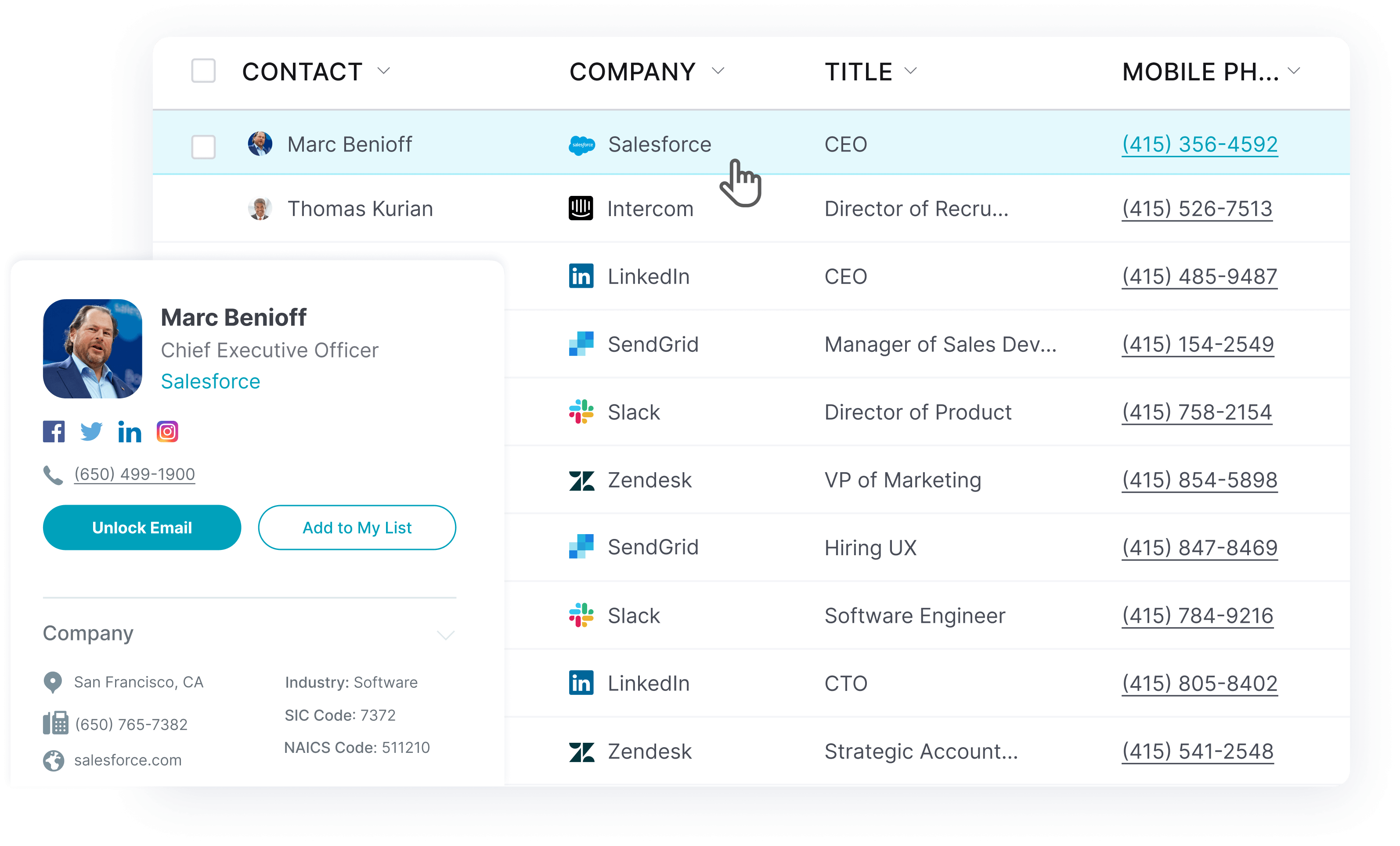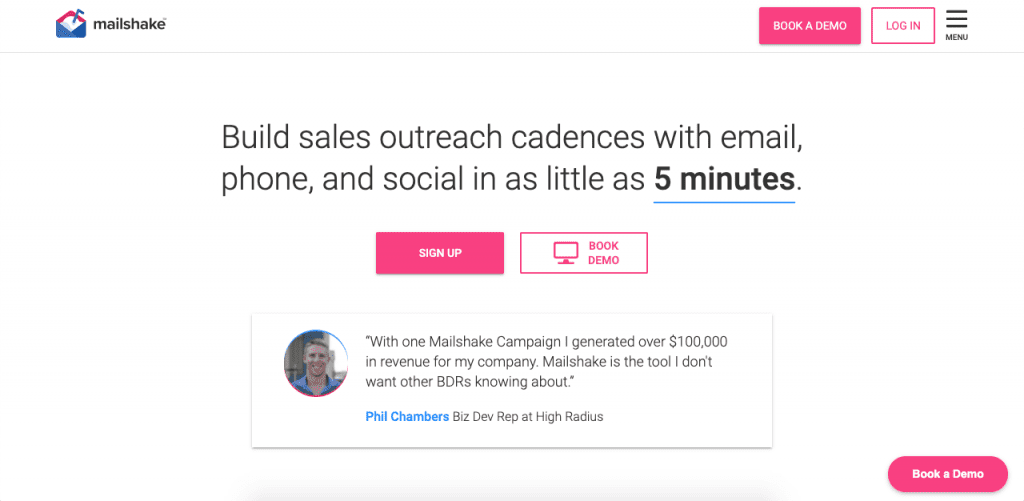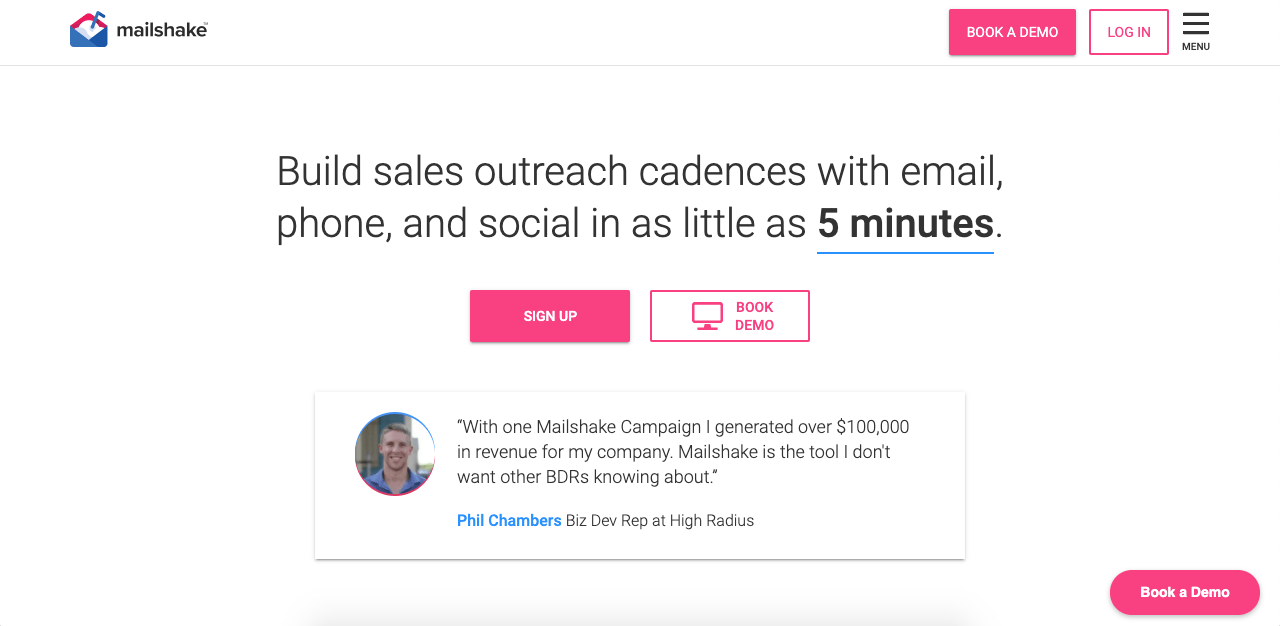 Specifically made for cold emails, Mailshake is the best bet for your cold email strategy.
The platform allows you to upload leads from different sources. It integrates with multiple tools such as Zapier, Google Sheets, HubSpot, and Pipedrive so you can follow your leads throughout the sales funnel and help them convert.
With it, you can easily personalize your cold email reach and get as many leads as you can in your sales funnel.
AirCall for Cold Calling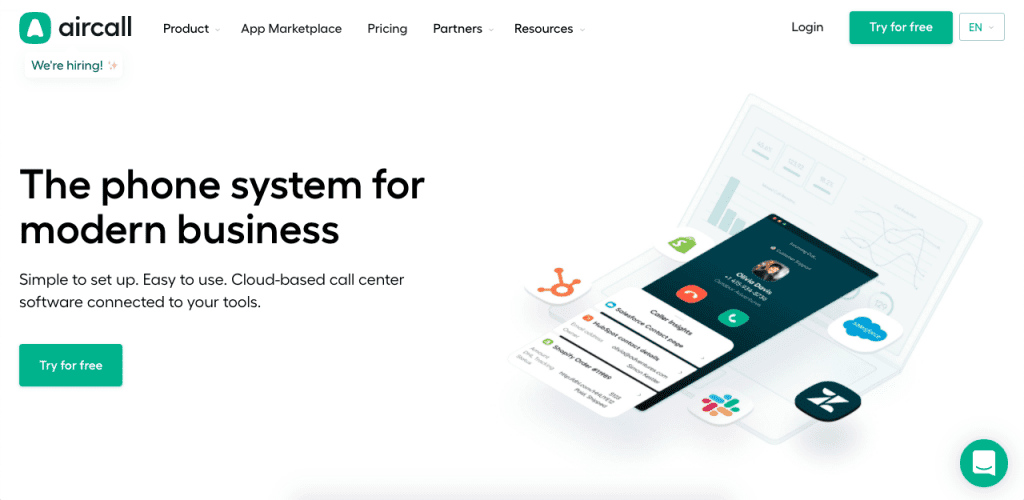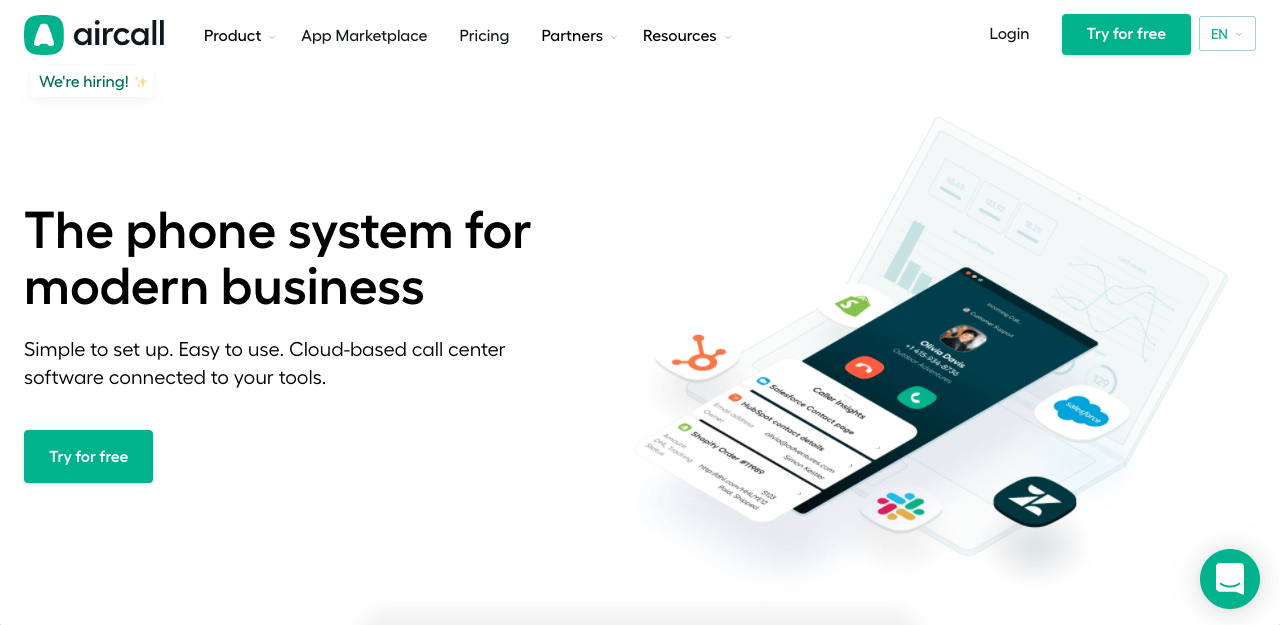 Aircall is a very powerful solution for cold calling that's easy to scale according to your needs.
The platform connects to your CRM and other marketing tools and can call numbers from over 100 countries. It's perfect for remote workers, giving you all the analytics to keep track of your sales reps and your audience so you can ensure everything is running smoothly.
LinkedIn Sales Navigator for LinkedIn Lead Generation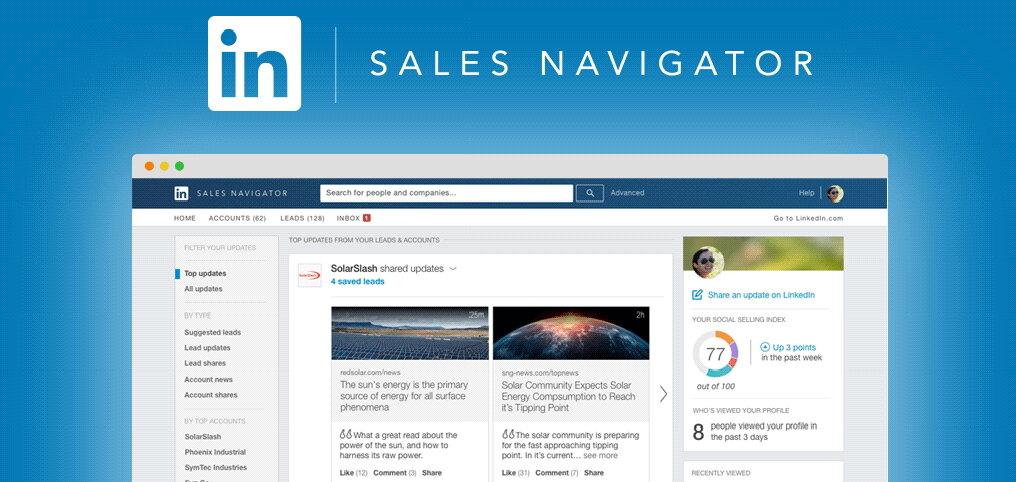 The LinkedIn Sales Navigator is a great tool for finding leads through LinkedIn's database. With it, you can identify qualified leads, filtering them by their registered company, job position, and the rest of their LinkedIn profile information.
Although the tool is obviously limited by LinkedIn's capabilities and profiles, the Sales Navigator is still a great tool, especially if you're already using LinkedIn to generate leads.
Calendly for Scheduling Calls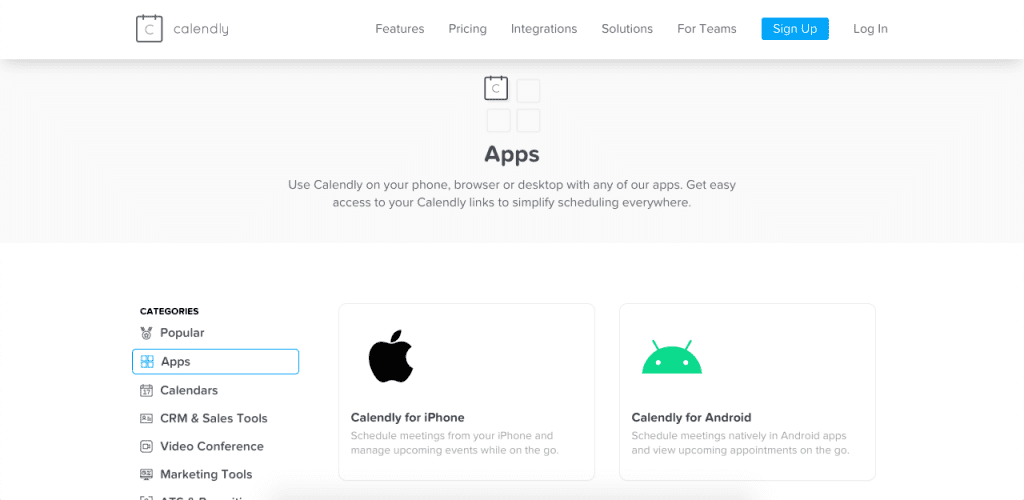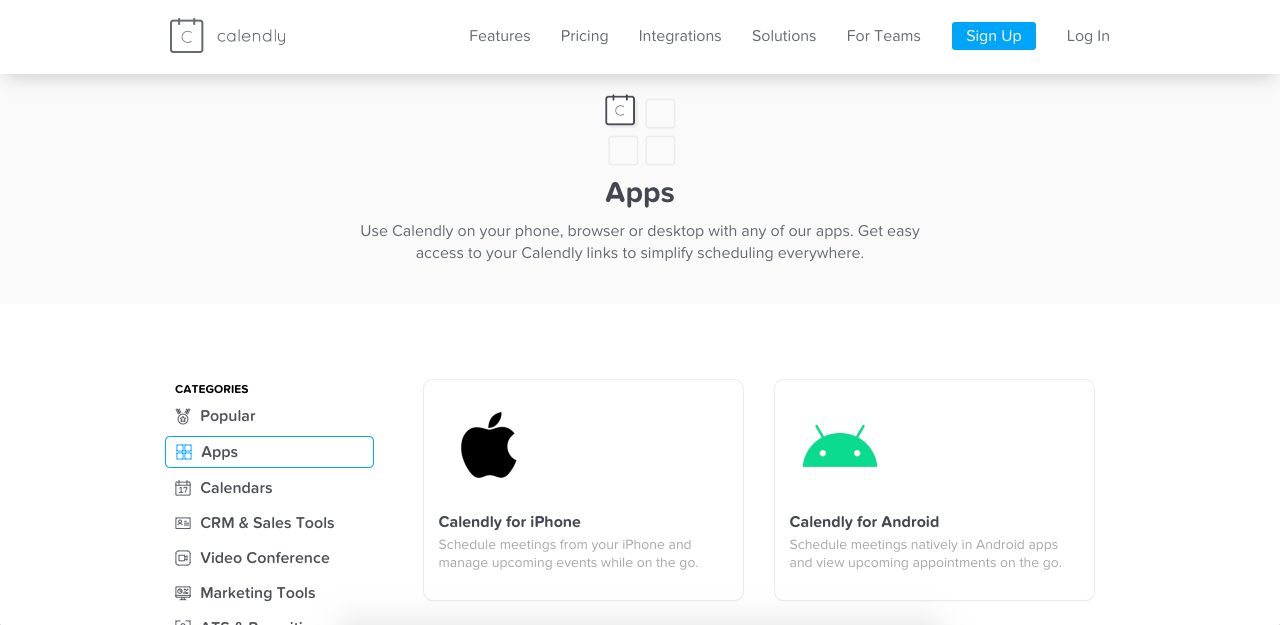 Calendly is a popular scheduling platform with great automation capabilities. With it, you can have anyone schedule meetings with you, and you can integrate those meetings with any online calendar, such as Google Calendar, iCloud, Outlook, or Office 365.
It also has apps for both iOS and Android, making Calendly a perfect scheduling platform to use on the go as well.
Lead Generation FAQ
Here are the answers to commonly asked questions about lead generation:
What Is a Lead?
A lead is a person who's likely to become a paying customer. This likelihood can be measured either by their interactions with your brand or by their profile, which may make them an ideal candidate for your solution.
How to Measure Lead Quality?
There are two ways of measuring lead quality:
Closing potential determines how likely a lead will convert into a paying customer.
Revenue potential determines how much money the lead could generate for your company.
What are the types of lead generation?
There are two types of lead generation:
Outbound lead generation: Any lead generation that relies on the company taking the first step to reach the lead, like advertising, cold calls and emails, snail-mail, and influencer marketing.
Inbound lead generation: Any lead generation that relies on the lead taking the first step to reach the company, like SEO, knowledge bases, social media, and PPC.
What is B2B lead generation?
B2B lead generation is defined as the process of finding qualified potential customers and attracting them to convert into purchasing customers.
How do you find B2B leads?
There are many ways to find B2B leads, and they all start with a lead generation strategy. This strategy usually relies on marketing and sales to generate leads so salespeople can follow up on them, nurture them, and convert them.
Conclusion
Lead generation is the basis of any business. If you want to start generating leads, the best way is to look them up and contact them. You can get started right now for free for seven days, and get the contact information of the people who best fit your client persona.
Start Your 7-Day Free UpLead Trial
Lead generation doesn't have to be all that painful. With UpLead, you can easily connect with high-quality prospects and leads to grow your company.