Lead management is vital to keep your pipeline fresh and full of potential customers. However, knowing how to succeed at lead management can make the difference between converting them and losing them.
Once you generate your leads, proper lead management will score them, guide them through the sales funnel, and convert them into paying customers.
In this article, we'll tell you everything you need to know about lead management, as well as how to choose lead management software and how to create an effective lead management system.
But what is lead management? How can you develop an effective lead management system?
What Is Lead Management? (And Why Should You Actively Manage Your Leads?)
Lead Management refers to finding, pursuing, and managing leads until they complete a purchase. Unlike traditional sales and marketing, lead management requires salespeople to look at potential clients or leads and individually manage them to improve the chances of conversion.
So lead management is usually applied when generating individual relationships with customers to make a sale. For instance, the industry average for the lead management conversion rate in B2B sales is up to 10%. This percentage is far better than traditional advertising, which only achieves a 2-5% conversion rate.
It's no wonder that 53% of B2B marketers reported investing at least half of their budget into lead generation.
So how can you set up your own lead management process?
Lead Management Process: Steps + How to Set It Up
Here are the five steps for setting up successful lead management:
Step 1: Find Your Leads
This step is the basis for your lead management process. During this step, you need to find out who your potential clients are and where to find them.
Start by identifying your buyer types and client personas. They should have clear identifiers, such as their general location, behavior, demographic, and source. Based on these identifiers, build up your client persona, including their needs and wants and how they interact with your brand (if at all).
Step 2: Score Your Leads
Some leads have a far better potential of converting than others. So it's vital for you and your marketing to score them. Then you can focus your attention on the leads that are more likely to convert.
You don't need to see the future to determine which leads are more likely to convert. You just need a lead scoring system .
A lead scoring system is a system that allows you to assign your leads points based on scoring factors. So you'll know how to pursue the ones with the highest scores.
Some of these factors may include:
Brand engagement
Industry
Stage in their client journey
Lead Source
Revenue potential
You can add points to the ones with positive scores p and subtract those with negative scores. The more important a factor is, the more points you should assign. For example, their physical location may not be a significant factor when dealing with SaaS sales, but their industry is.
Step 3: Nurture Your Leads
Once you've found and scored your leads, it's time to figure out which ones to place into lead nurturing campaigns. You can complete this step by pursuing the leads that score higher and finding out what else they need to convert. Are they close to finishing their trial period? Did you reply to one of their questions but didn't hear back from them? Have they indicated interest but didn't finish a purchase?
You can pass them directly to sales if they're ready to be given a sales pitch. If they aren't ready, assign them to a lead nurturing campaign that will foster their interest.
Identify where they are in their sales process, and nurture them appropriately. For example, if they're still in the awareness phase, nurture them by offering more information on the value and importance of your solution. If they're in the sales process, you can notify them about your promotional offers and the solutions you offer that are best for them.
Step 4: Transfer Leads to the Sales Team
Once a lead is ready to buy, it's time for the sales team to pitch your solution. Although you can complete this step manually, a good CRM lets you automate this process through simple marketing automation, so your sales team can do it immediately. Make sure the salesperson has all the information they need in advance so they get to know your lead, their needs, and the perfect solution for them.
Once the sales rep gets the lead, they can see it in the form of an intuitive lead profile. Then they can get a better understanding of the lead and contact them right away.
Sales Tip: With UpLead, you can automatically enrich your data with their contact information, industry information, and other key data before transferring to a sales rep.
Step 5: Evaluate Lead Generation Process
No process is complete without analysis. So your entire lead management system should be under the constant analysis of stakeholders to identify possible bottlenecks and find out better ways to convert leads.
Keep up your conversion rates and find out what you're doing right. How can you make improvements based on the market fluctuations, the competitor's behavior, and the data analysis?
To fine-tune your lead generation process, don't be afraid to experiment every now and then.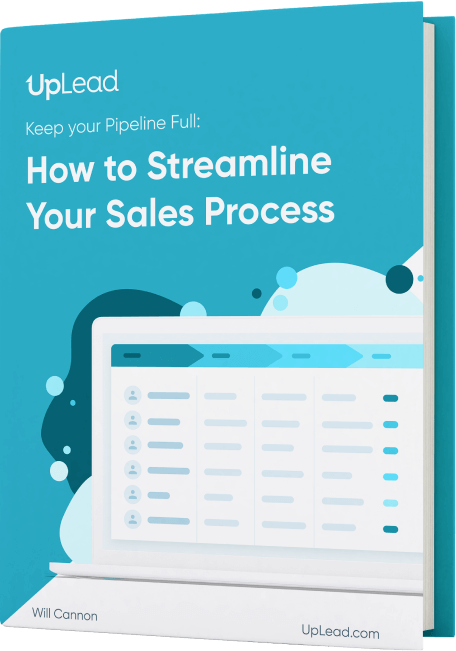 Establish a Solid Sales Process!
Learn how to build an efficient, scalable and high-converting sales process for your sales team.
I agree to receive emails from UpLead, and can unsubscribe at any time.
Lead Management Best Practices You Should Follow
Here are some of the best lead management practices, as well as ways some companies have implemented them with great success:
1. Carefully define your ideal lead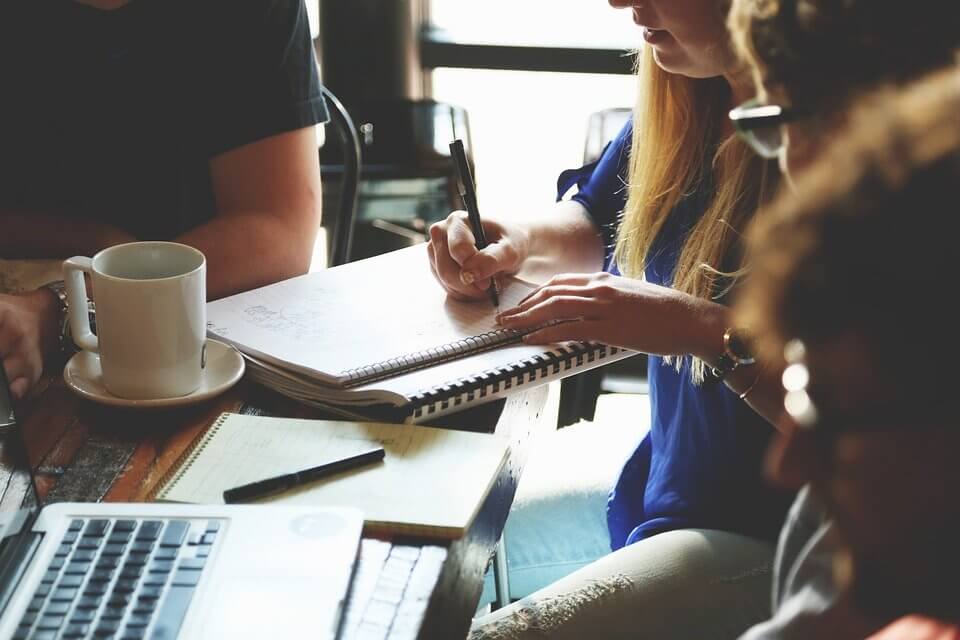 Your product or service is the perfect solution for someone out there. The better you know who that person is, the better you can find it.
Why?
If you know your ideal customer, you can focus all your marketing and sales efforts on finding them via direct marketing or lead providers. And the more qualified that lead is, the easier it'll be to manage them to conversion.
How to apply it:
Start by looking at the data on your current customers. Which leads are the hardest to convert? Which leads convert more often? What do they all have in common? Figure out who has the biggest need for your solution. Then use the data to enrich their profile and engage them.
Don't let assumptions get in the way of defining your ideal lead. When defining your lead's location, preferences, wants, and needs, let your data do the talking.
2. Plan out your nurturing campaigns
To get great results, you need a great plan. To figure out how to more effectively convert a lead, you need to take data from your leads, and sales funnel into account. If you plan ahead, you can see great results on your first try.
Crowe Horwath is a small public accounting and consulting firm. Christine Elliot is their content strategy and digital marketing director, and she saw these kinds of results when she started her email campaign from scratch. With proper care and a perfectly crafted email lead nurturing campaign, she got 133% ROI on her first try, so she started getting results in less than half of her time frame.
How can you apply it
Christine received massive success by closely studying her target and building an integral campaign that effectively led them through the funnel.
If you want great results, don't improvise your way around a campaign, even if it's cheap. Instead, use all of your lead's data to effectively plan your lead nurturing campaigns and lead them to conversion.
3. Segment your leads
Nowadays, there are so many ways to automate lead generation and management, so it can be easy to fall into the trap of automating everything. However, there are still areas where a human being is better than an algorithm.
For example, a provider of OEM equipment created a campaign that combined an automated approach with direct mail, email, and great prospecting to managing its leads—before and after a trade show. Through lead segmentation, the provider came up with relevant and attractive incentives for the leads, and they saw a 300% ROI.
How can you apply it
Since all your leads aren't equal, why treat them like they are? Even when advertising the exact same thing (such as an event), gather all the information you can about your leads in order to group them together. Then you can cater to their needs.
The more relevant your content is, the more likely it is that they'll reply.
4. Manage your leads to give you more leads
Even if a lead doesn't convert, they may still lead you to someone that will. Dropbox famously encountered this scenario.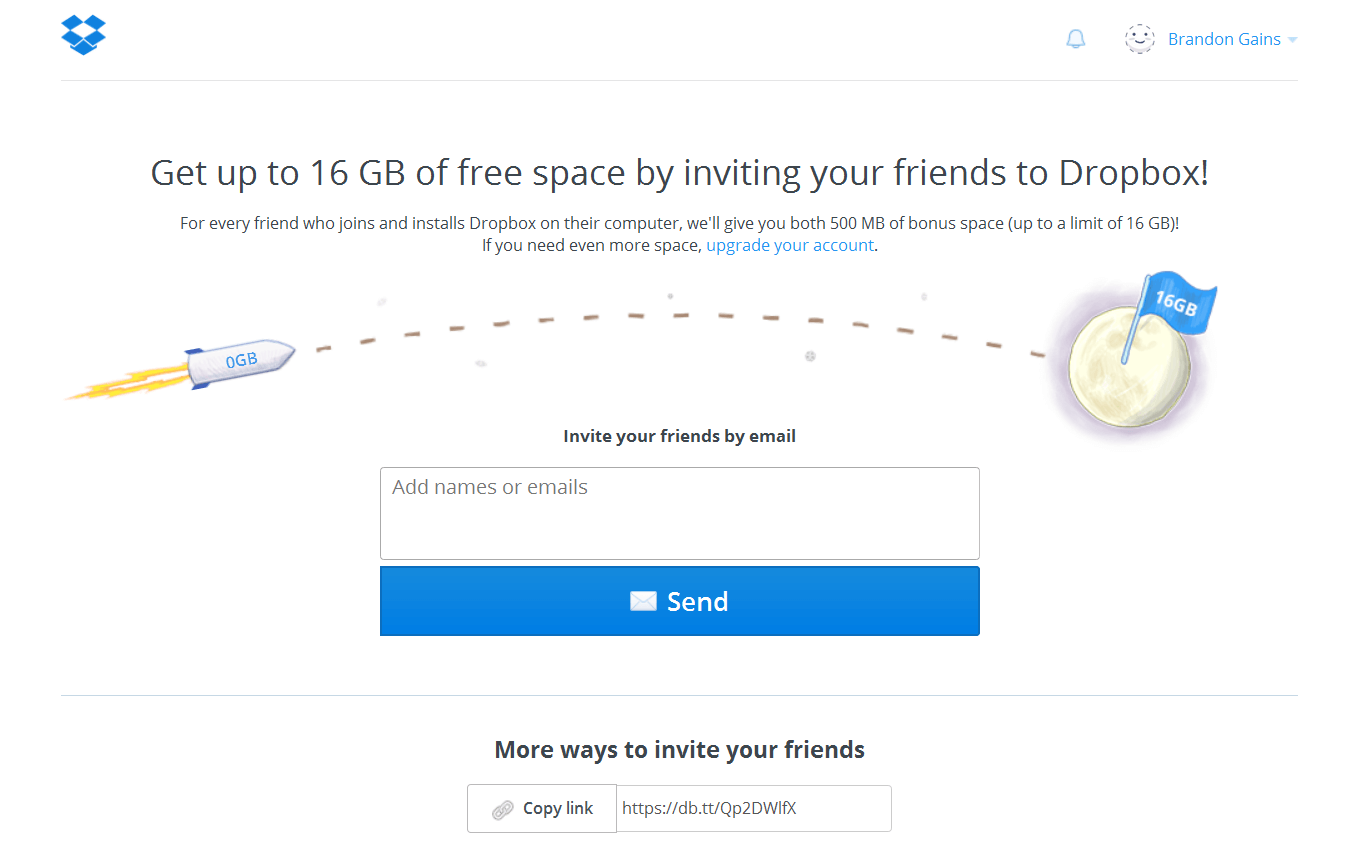 After experiencing bad results with AdWords, Dropbox turned to its lead management strategy to generate leads for them. With a good referral program, they permanently increased signups by 60% and grew from 100,000 to 4 million users in just 15 months.
How you can apply it:
Dropbox could generate this many leads by smartly managing the leads it already had. Through a gamified lead management process, Dropbox offered a great reward for referring leads: more free space.
In the same way, you can get your leads to work for you if you offer a good reward. It doesn't have to be something big or expensive as long as you give value to your leads. You can use also use gamified processes set up by your lead management software that users are more likely to interact with. That way, you can use your lead management solution keeps your sales pipeline busy and automatically handle lead scoring at the same time.
5. Closely collaborate with your sales team
If you want to see conversion, you need to use lead management to establish a good connection between your marketing and sales teams. Your sales team needs to know your marketing team's criteria to qualify leads and send them over. And they need to be in the loop to know what to sell and how to sell it.
When you send your leads to a sales rep, they should barely notice any change. The transition should be smooth and keep the same tone and expectations you set in the beginning.
How you can apply it:
Properly manage your sales team by keeping them informed of what the sales and marketing teams are doing and encouraging collaboration between them. Listen to the sales team's feedback on your leads, and apply it as much as possible. Keep them in the loop with good communication tools that allow the marketing and sales teams to communicate the tone they should follow.
6. Don't forget your cold leads
Even though leads go cold for many reasons, that doesn't mean you should kick them out of your lead management software. In fact, according to Jim Obermayer, author of Managing Sales Leads: Turning Cold Prospects Into Hot Customers, 56% of leads who are looking to buy are still in the market within the next six months, and 35% remain in the market after a year of contacting them.
Marylou Tyler, the author of Predictable Prospecting, found these results in a great marketing campaign focused on cold leads. With a carefully designed campaign, Tyler's marketing team engaged cold prospects by writing fun emails based on their information on them, getting opens, and luring them in with a free course (that would guide them into completing a purchase later).
Within just five emails, they could increase their sign-up rate by close to 300%.
How can you apply it?
If a lead goes cold, don't assume they'll never convert. Instead, try to engage them through inexpensive sales and marketing efforts (such as content marketing and email marketing) by discovering how to reignite their interest and capitalize on it.
The lure can be a free eBook, a great offer, or simply an invitation to keep them in the loop with your newsletter until they're ready to buy.
Lead Management Software
You'll need great lead management software if you want to manage your leads. Here are the best options for lead management software.
UpLead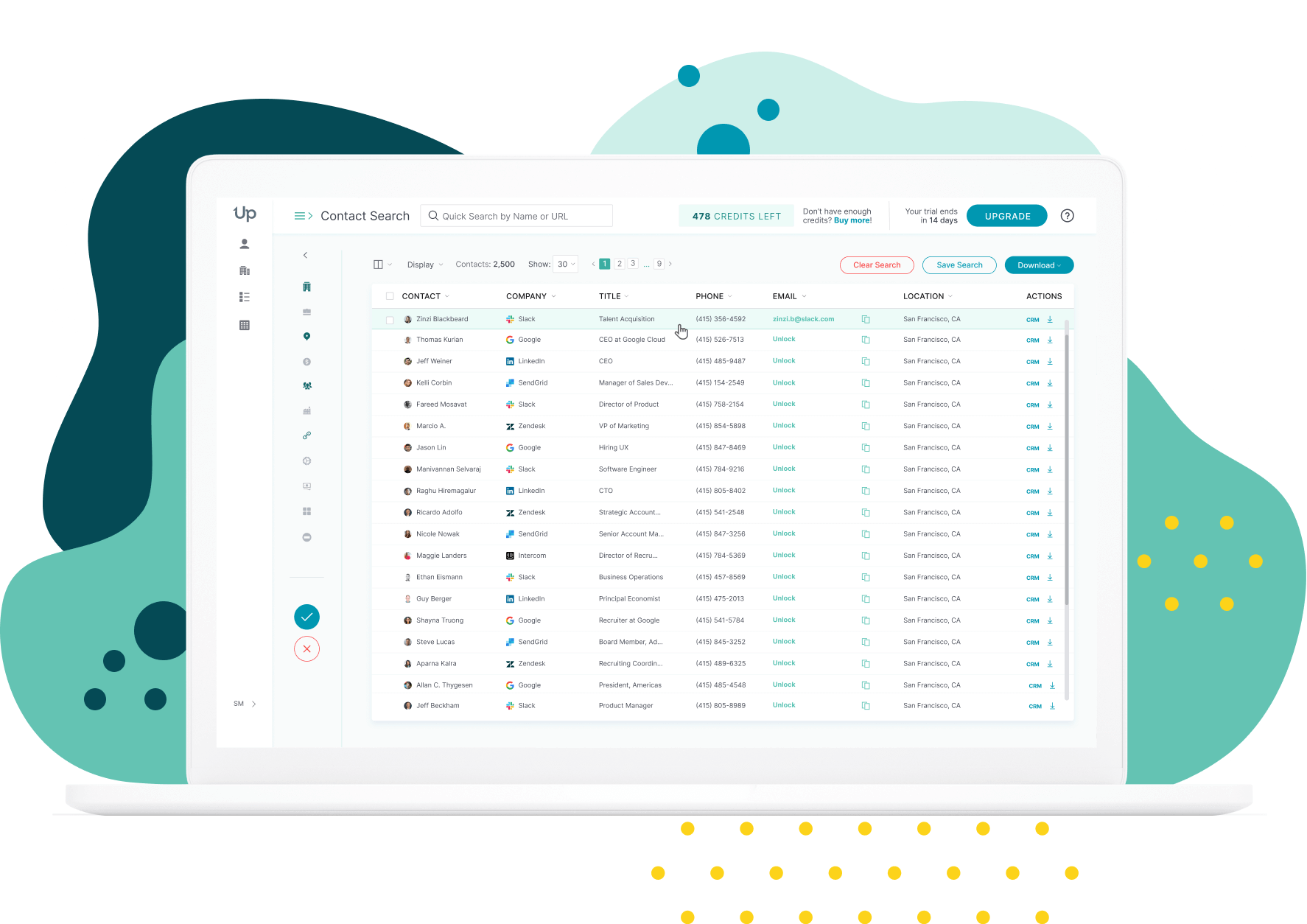 UpLead
is a B2B sales intelligence platform that helps you manage your leads and gives you the highest-quality contact information and company data about them.
Here are some of UpLead's best features.
List Building
With accurate information on over 140 million contacts in 200+ countries worldwide, UpLead is the perfect way to build lead lists. You can search among the vast amount of contacts and narrow down your potential leads by using over 50 criteria, including industry, job title, location, revenue, and more!
Simply input the information of your ideal lead, and let UpLead show you who they are and how to contact them.
Rich Profiles
The more you know about your leads, the better. That's why UpLead offers you detailed, intuitive profiles you can interact with and share with your sales team. Then they'll be able to picture who they're contacting easily.
Technology Tracking
Target new accounts according to the technologies they use.
UpLead helps you identify new targets via specific technologies, such as their CRM. With a list of over 16,000 technologies, you can easily narrow down the ones your perfect lead uses and gather new, qualified leads.
Data Enrichment
Do you already have a database? You can enrich it by uploading it to UpLead and letting it enhance it with information like email addresses, phone numbers, and contact titles. With over 50 fields, Uplead can enrich your database and fill up the holes within a matter of seconds.
Start Your 7-Day Free UpLead Trial
Lead generation doesn't have to be all that painful. With UpLead, you can easily connect with high-quality prospects and leads to grow your company.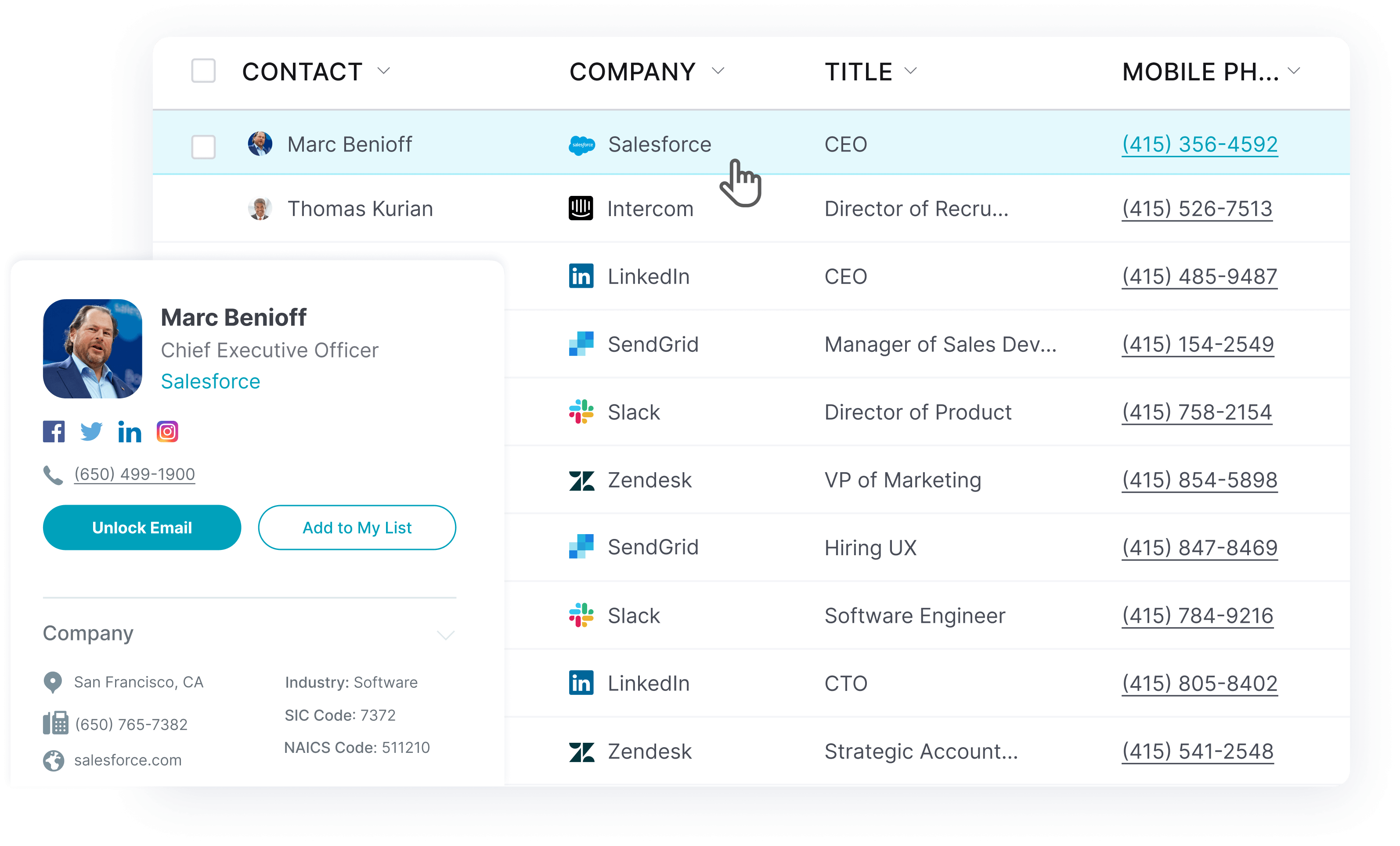 HubSpot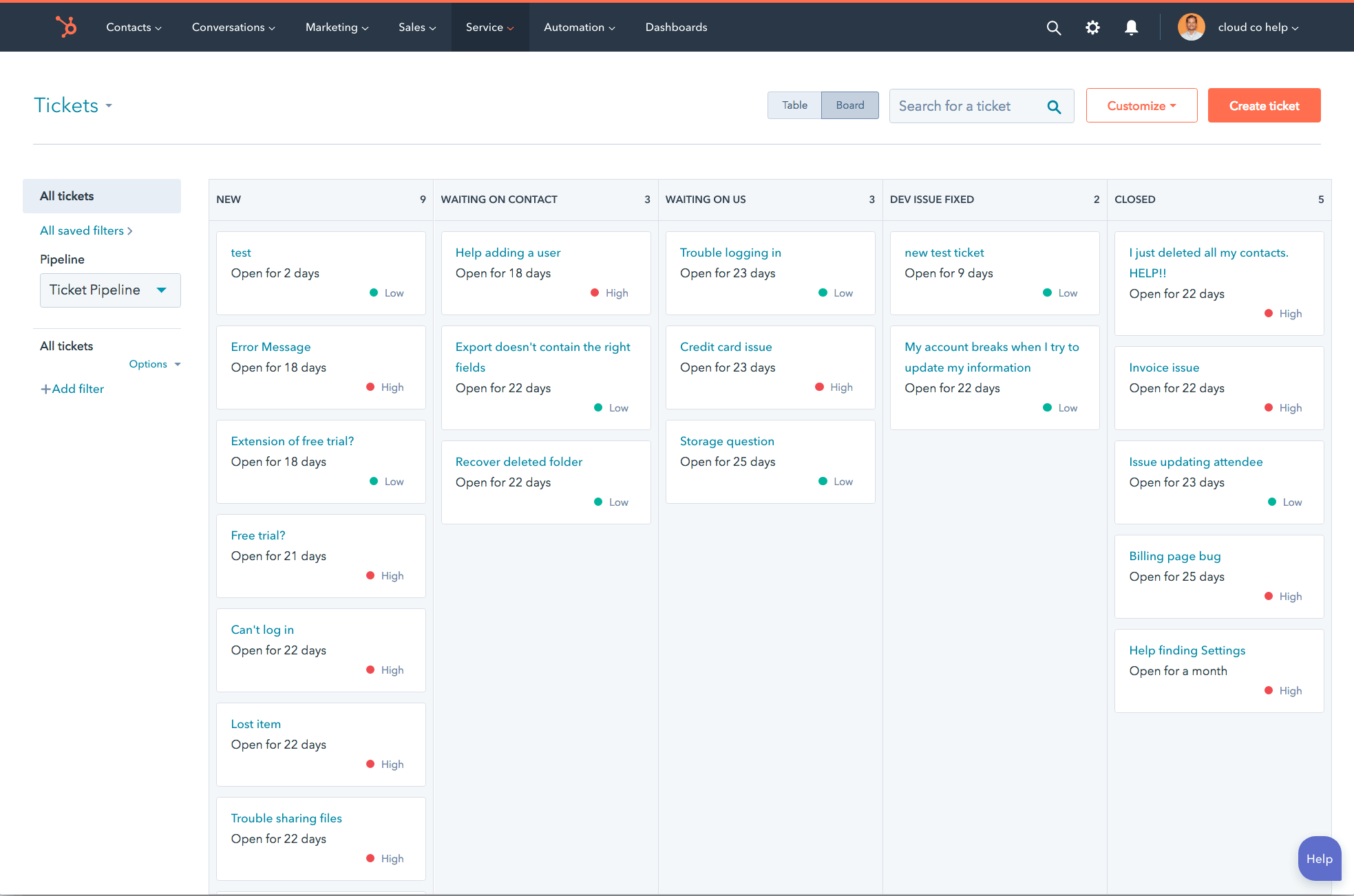 Besides offering marketing solutions, HubSpot has lead management software. With it, you can automate emails, record calls with your leads, and share notes with your sales reps to optimize your lead management.
Among their features, you can find:
Lead personalization
Easy sales-activity tracking
Live Chat & Bots
Facebook & Instagram Lead Ads
Email Templates & Documents
Pipeline Management
Contact & Company Insights
Pipedrive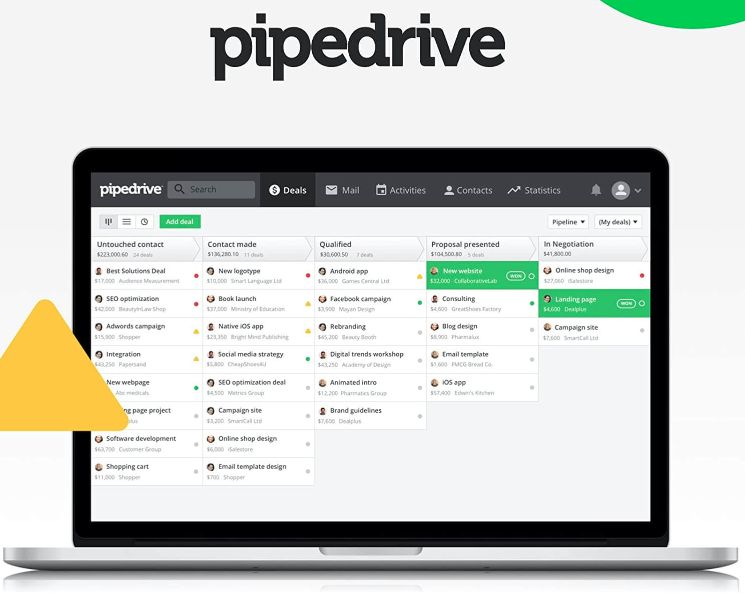 Founded in 2010, Pipedrive claims to be the first CRM platform made for salespeople, by salespeople. This cloud-based lead management software is built around activity-based selling and visual pipelines that are easy to put together.
Here are some of the things they offer lead management:
Visual sales pipelines
Chatbot helper
Customizable web forms
Products Catalog
Deal probability and rotting
Caller service
Salesforce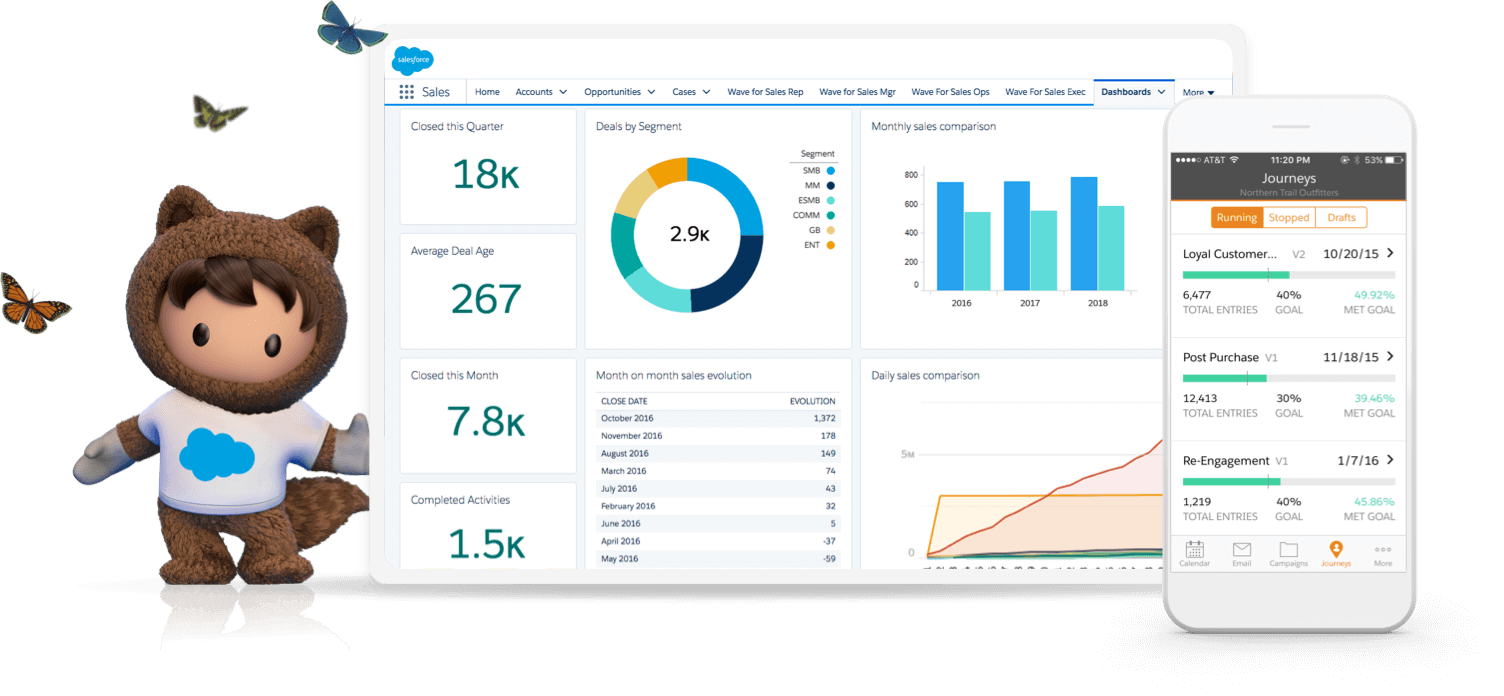 A global leader in CRM and related activities, Salesforce also has a great lead management feature. You can use it to track active leads, score them, and redirect them to the appropriate team. You can also use the data it generates to learn from your process and update your lead management.
Here are some of the features you get with Salesforce:
Lead tracking
Automatic and manual lead assignment
Marketing-activity tracking
Detailed lead profiles
Great reports and dashboards
Sales forecasting
A mobile app
Freshsales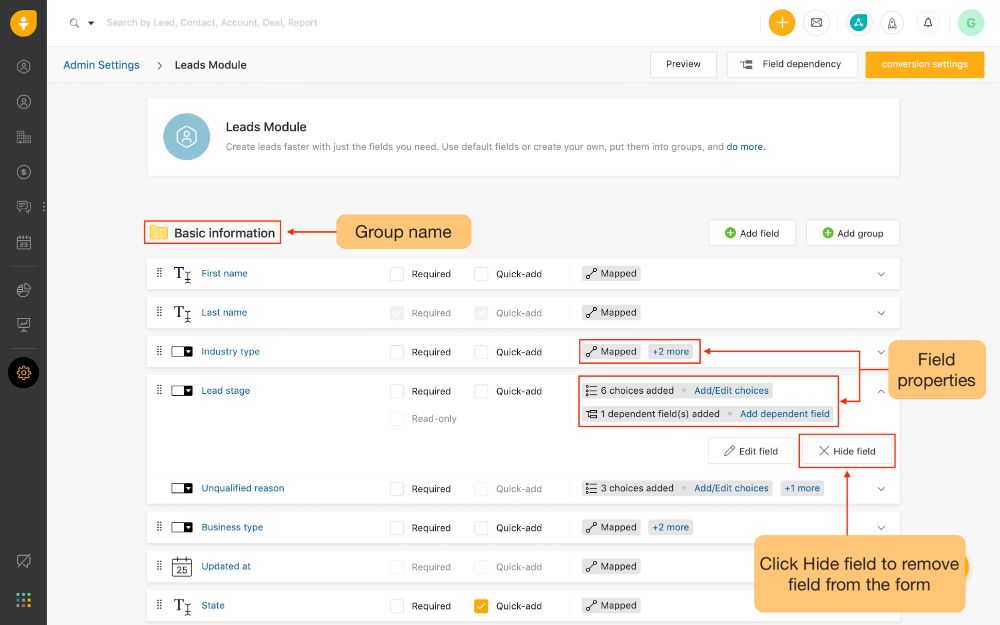 Freshsales is another sales type of CRM software with great lead management capabilities. It has a 360-degree customer dashboard, where you can keep track of your leads and have a built-in lead scoring system to classify them. Freshsales makes collaborations between sales and marketing teams easier via a built-in calendar, a file management tool, and a good note function that makes sharing ideas and information on leads easy.
Some of their other features are:
Lead enrichment & tracking
Auto profile enrichment
Lead segmentation
Role-based access
Custom views
Smart fields
Marketing automation capabilities
Teamgate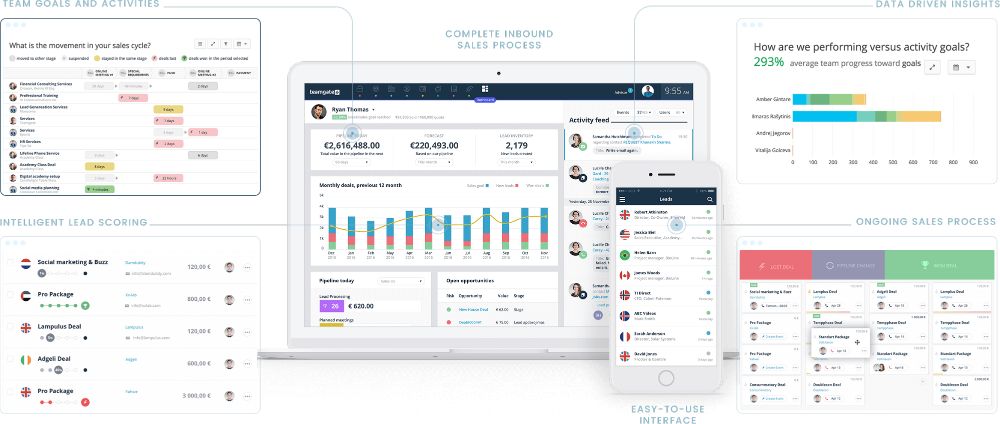 Teamgate is CRM software for sales but has great lead management features. Designed to keep up with your leads from start to finish, Teamgate CRM integrations let you guide your leads through the sales pipeline by keeping track of your efforts with tools like MailChimp, Google Drive, OpenStreetMap, and Intercom.
Here's what you get:
LinkedIn import tool
Activity manager
Lead segmentation
Lead scoring
Email marketing tracking
Built-in calling
Bitrix24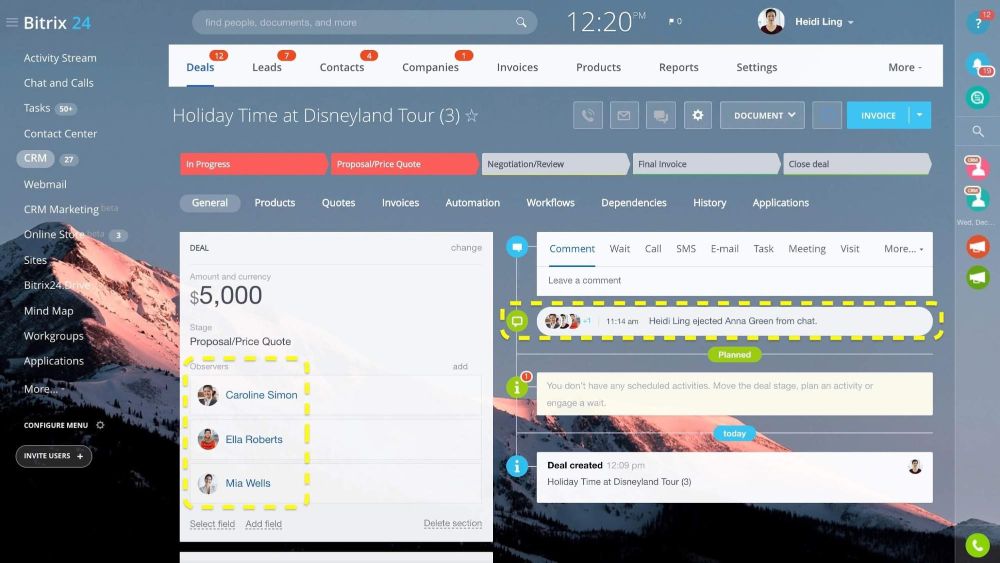 Bitrix24 CRM has a free online lead management system. It has no limits on leads or contacts and great storage, even when using its free version. Bitrix24 also offers you fully customizable leads and great free features like email marketing and templates, video conferencing, and phone-call recording.
Here are some of the best Bitrix24 lead management features:
Unlimited records
Calls to/from CRM
Helpdesk & tickets
Custom reports
Sales pipeline
Sales funnel
Mobile CRM app for iOS and Android
Lead Management: Conclusion
Proper lead management is key to the success of your sales pipeline. You can keep your pipeline healthy and effective by properly scoring your leads, communicating with your sales team, and applying your learnings to improve your lead management system.
If you want to succeed at lead management, use the right lead management tools and you'll easily convert leads.