No matter what industry you're in, you'll eventually go out of business if you're not generating new leads. Everyone has some sort of lead generation process. It can also be time-consuming, but it doesn't have to be. Lead generation is also a great way to increase brand awareness, which, as you can assume, most brands strive for. Fortunately, there is no shortage of lead-generation tools to help you accomplish this.
In this article, you'll find the best lead-generation tools to handle everything from Facebook giveaways to your email marketing campaigns.
Let's get started.
What Are Lead Generation Tools?
Any tool you use to find or create leads is a lead generation tool. Your calendar, calling app, and CRM are all connected to the lead-generation process. Each tool has its own little role.
Email marketing, for example, focuses on generating leads through emails that help nurture and convert them. Lead generation tools are used to create landing pages, show website visitors pop-ups with incentives to make a purchase, and engage them through the right inbound campaigns.
Let's look at 18 tools that can make your life easier across six different areas of lead generation.
Lead Databases – Where You Actually Find The Leads
Without these databases, this whole list would be null and void. You can't chase a lead you can't access. You can't schedule a call until you've found contact information.
So, lead databases are an essential part of the process, and most companies use more than one. Here are 3 that will help you find the right leads for your business.
UpLead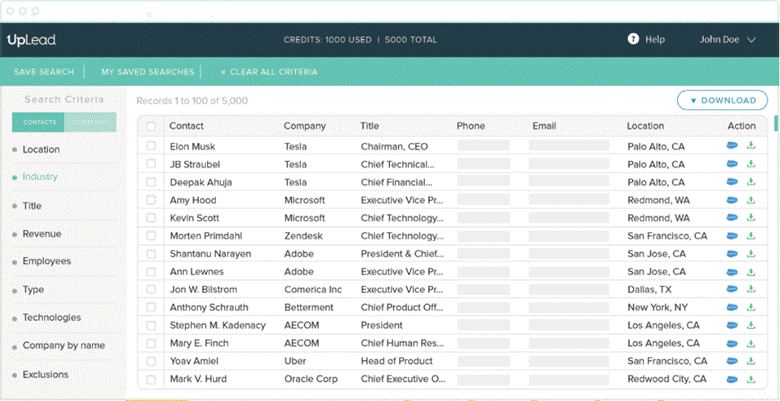 First of all, there's us. We like to think we're the best lead prospecting tool, but we also love giving you an unbiased look at different tools.
UpLead places emphasis not only on finding leads but also on finding qualified leads along with their contact information. There's no greater waste of time in lead generation than chasing leads that will never convert.
Start Your 7-Day Free UpLead Trial
Lead generation doesn't have to be all that painful. With UpLead, you can easily connect with high-quality prospects and leads to grow your company.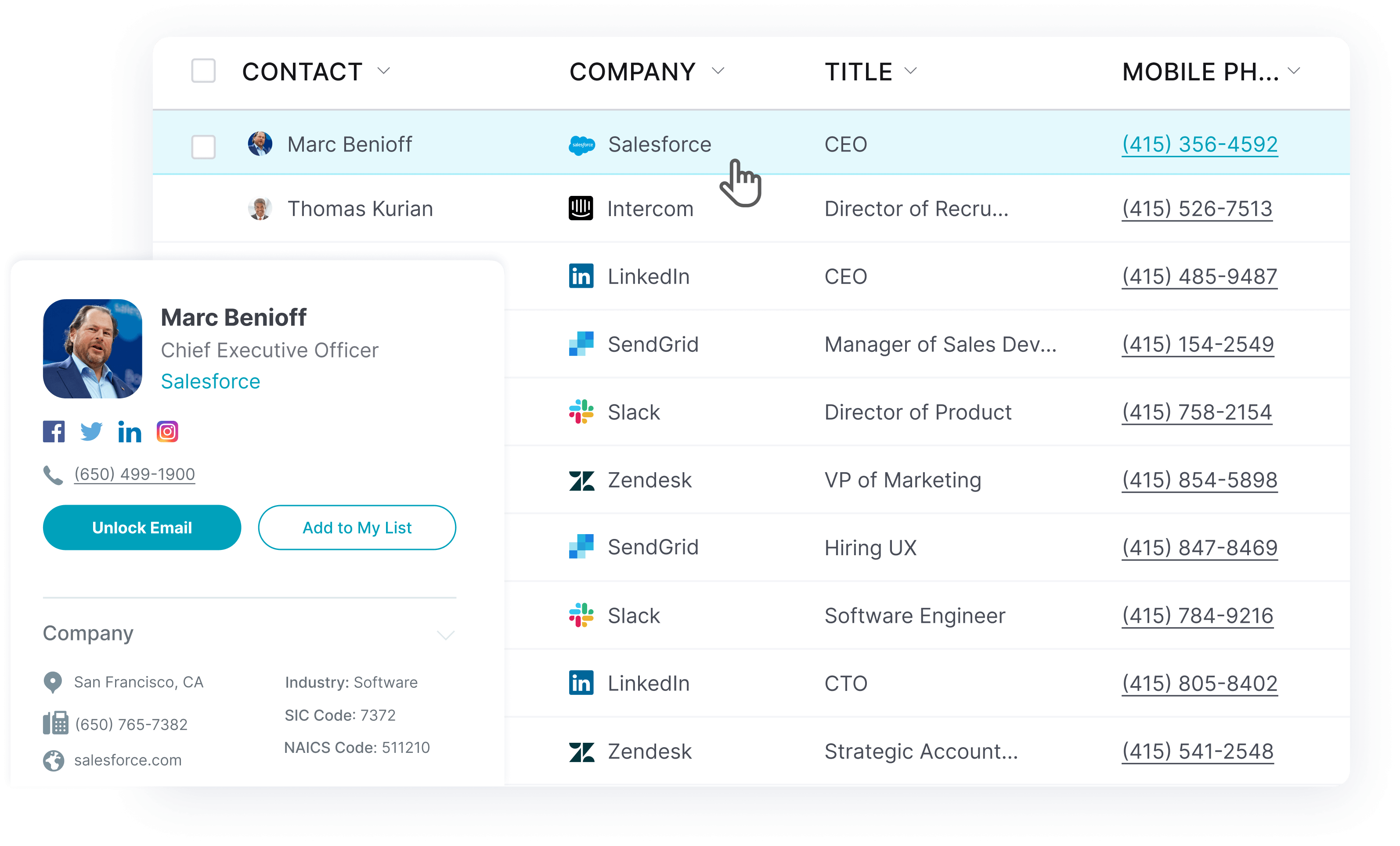 We give you a database where you can find your best leads and chase them down mercilessly (JK – don't make them hate you).
We offer a 7-day free trial, and after that, you can find the best leads for just $99 a month, for 200 credits every month. If you're taking on an aggressive strategy, you can opt for our highest package at $399 per month, which awards you 1500 credits.
Credits are used to find leads, equating to a potential 200 leads per month on our lowest package. Credits roll over each month, so you can save them up for the "hot" seasons if it fits your business model.
Mobile Monkey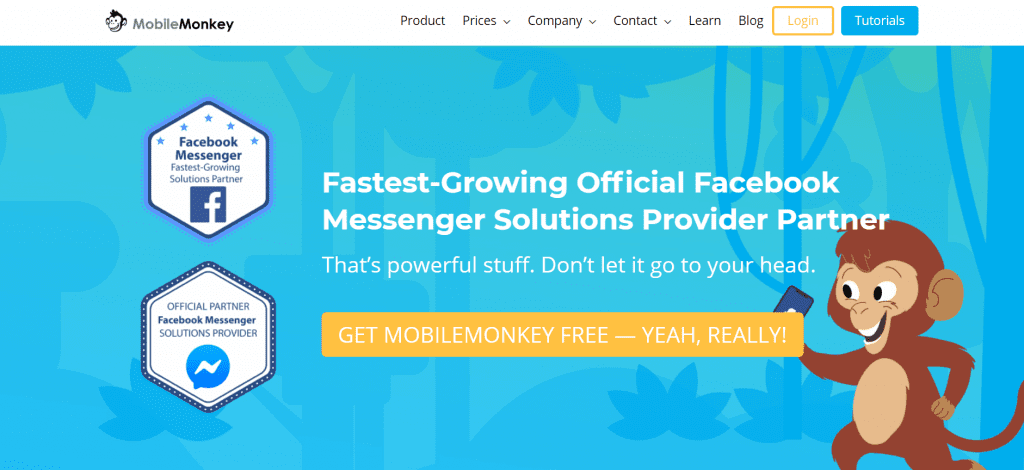 MobileMonkey is a Facebook messenger platform that lets you build chatbots on Facebook Messenger without writing any code.
It allows users to schedule and bulk-send interactive and engaging content, offers, and campaigns to Facebook Messenger contacts. The chatbots created via Monkey can be designed to make appointments, answer FAQs, track purchases, and use A.I. to match content to intent via keywords and interactions.
Hunter.io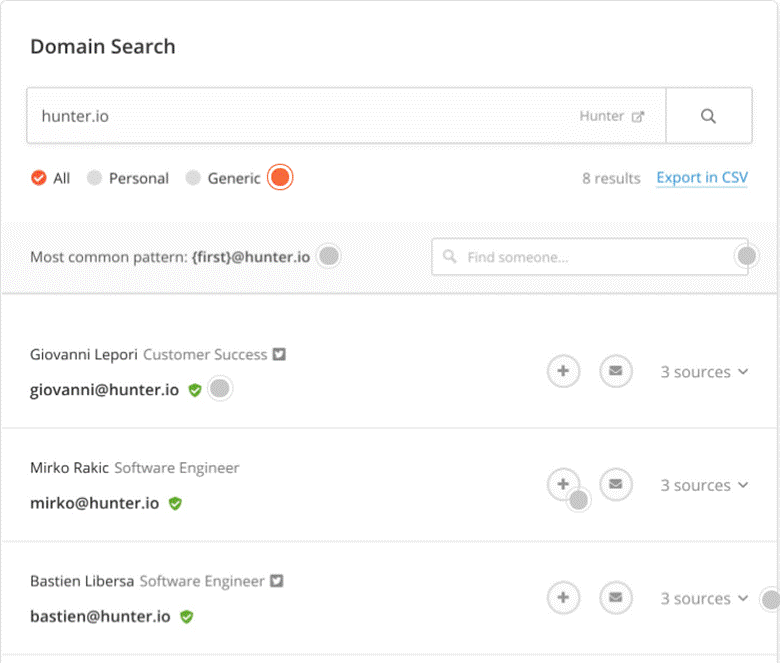 Hunter.io (cool name, huh?) helps you find emails for relevant business leads. If you know which company to target, you'll be able to find their email addresses with Hunter.
It is perfect for when you want to target specific companies. Drag the Forbes list closer and start prospecting, right?
You can find your first email right on their website now, and they also have a free plan that you can test out.
Their pricing ranges between $34 and $399 per month, depending on your package or whether you pay annually. There are some other more affordable alternatives to Hunter.io.
Voila Norbert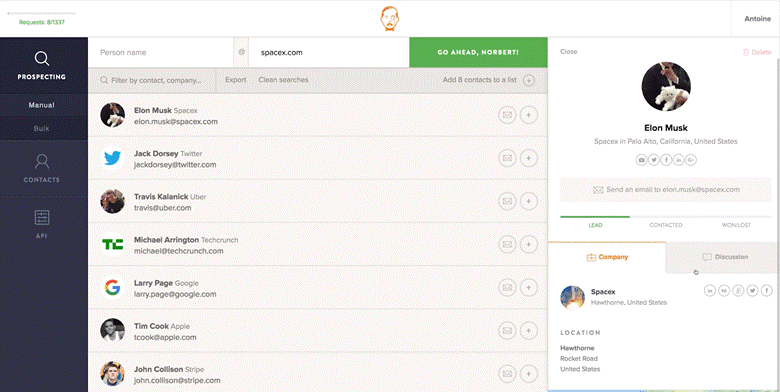 Voila Norbert – another name we like. They help you to find email addresses for key contacts in the industry you're targeting. You can filter by company so they offer the same service as Hunter.
In addition, they offer to verify or enrich your list for a fee.
You can get your first 50 leads for free; their pricing ranges from $39 to $499 per month, depending on your package and whether you pay annually or monthly.
Email Marketing and Prospecting Tools – How To Get Your Message Out There
Once you've got leads, you need to be able to reach out to them. The more this process you can automate, the less work there will be for you and your staff.
There are great tools for automating your outbound sales process. Let's check a few picks.
HubSpot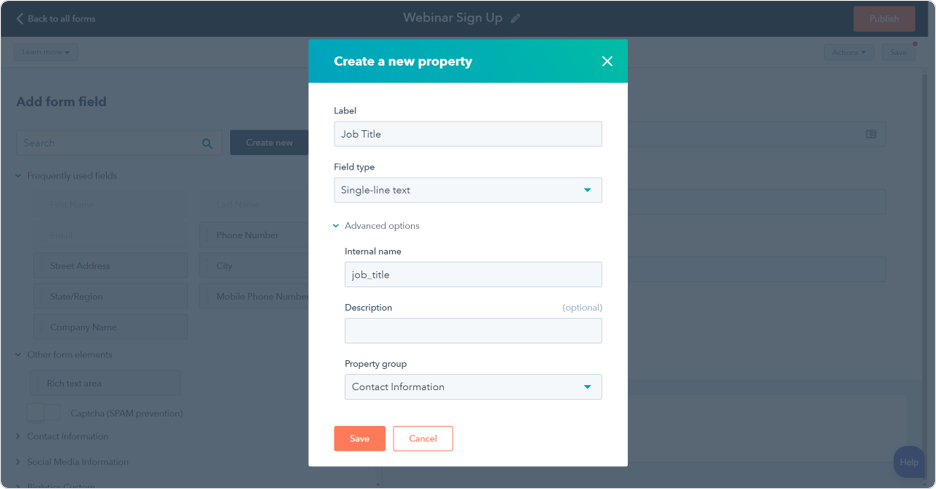 HubSpot makes growth software for businesses of all sizes. They've built marketing, sales, and customer service tools and a free CRM that houses all your contact property data. While some of the most intriguing features remain accessible only in their upper pricing tiers, they have tons of lead generation tools that start out free now, including;
Live Chat
Sales Automation
CRM
The tools are easy to get started on, require very little setup, and most come with ready-to-use templates to get you started collecting, nurturing, and closing leads. One of the biggest benefits of using HubSpot for your outreach is that you don't need to worry about transporting data from multiple sources; everything integrates natively with their free CRM, and you can hook up your other tools to the CRM as well.
Again, pricing for most tools starts free, with paid tiers beginning around $50/month after that.
ActiveCampaign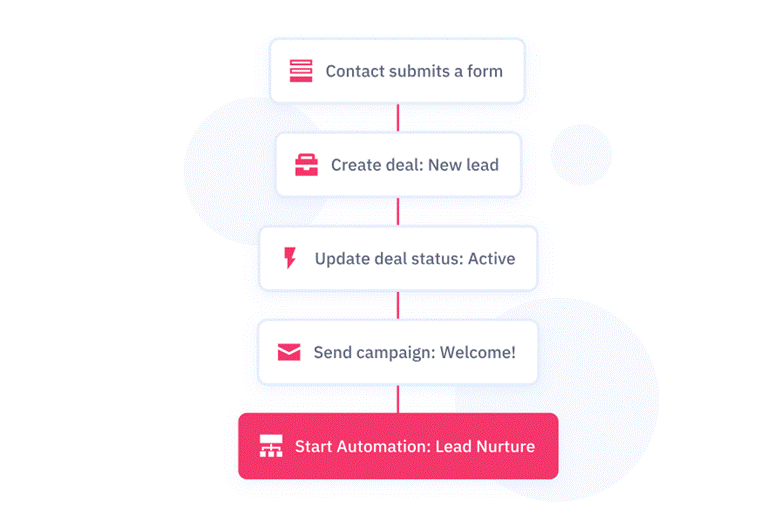 ActiveCampaign is a fantastic marketing automation tool. Intuitive menus and easy navigation make it quick to get used to it. As with everything in life, you won't realize the full value until you know the software in and out.
Once you do, though, it's one of the most powerful digital marketing tools. It manages and tracks your emails and messaging with a built-in spam checker that's quite useful.
Pricing ranges between $17 and $469 per month for 1,000 – 25,000 contacts—anything above that, and you'll need to request a quote.
Prospect.io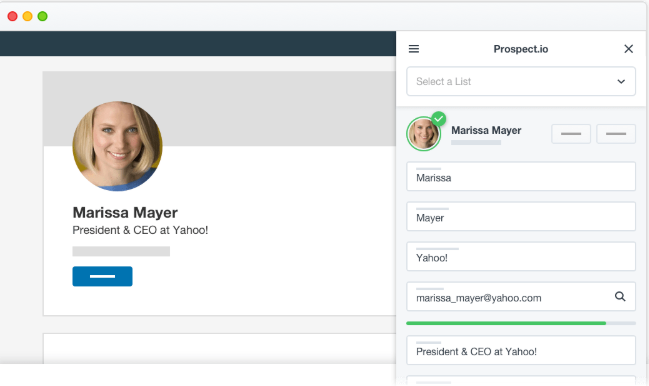 Another great marketing automation software, Prospect.io helps manage your outbound marketing and find the emails you require.
They allow unlimited use with all their plans and a host of useful integrations to see Prospect become a seamless part of your marketing toolkit.
Their pricing ranges from $99 for 1000 credits to $1,699 for 100,000 credits. Credits are used to both find email addresses and send emails. So, it all depends on how aggressive your outreach is and the size of your lead pool.
Growbots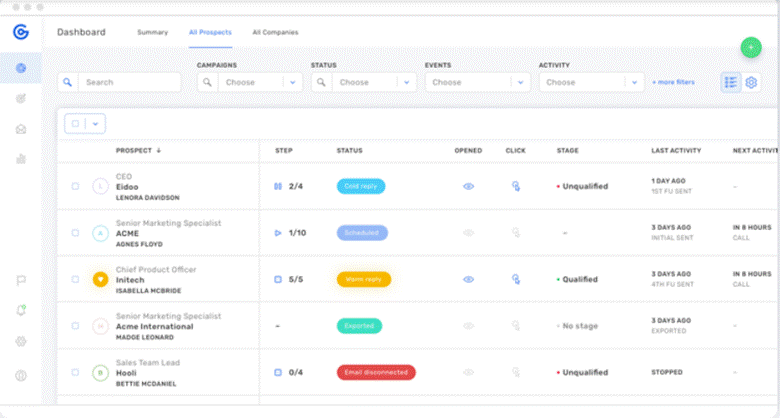 Growbots also finds leads and gives you a great platform to manage your messaging.
They use AI technology to get your lead list. You can set up campaigns from there and let Growbots do the rest for you.
They also offer analytics and automatic campaigns – par for the course stuff with modern CRMs. Their real edge is their lead generation system based on a decent idea.
Unfortunately, they don't divulge any pricing information on their website. They only offer a demo.
LinkedIn Prospecting Tools
Ah, LinkedIn – the powerhouse Facebook of the business world. Finding like-minded business contacts has never been easier.
The only problem is you're limited in the number of searches possible on LinkedIn. You will also need tools to prospect for the leads you're after.
LinkedIn Sales Navigator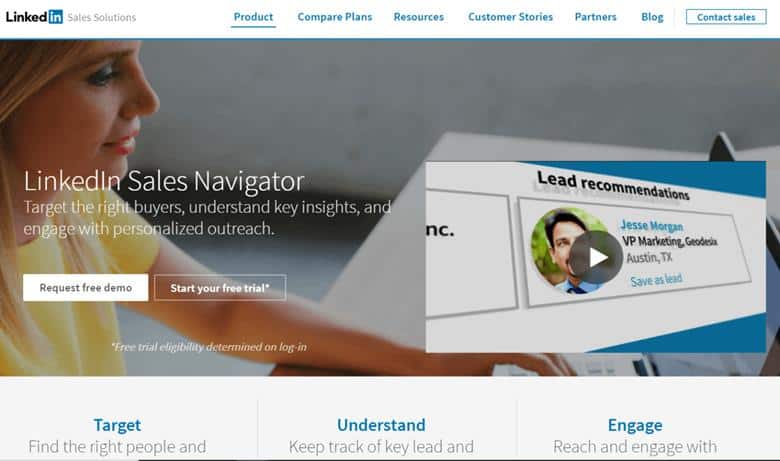 Sales Navigator is LinkedIn's answer to finding all the leads you need on their platform. It not only lets you find ideal leads but also helps you to keep an eye on them. It is an effective way to understand better and target your leads.
You can use many filters, including company size, industry, occupation, job title, and so much more. Donald Chan, founder of content marketing agency IMPACT, shared that Sales Navigator is his go-to tool when it comes to doing B2B sales and marketing research.
Sales Navigator will set you back $79.99 per month, which is reasonable. There's a 30-day free trial that you can try to ensure fits into your lead gen process before you commit. Here are other alternatives to consider too.
Dux-Soup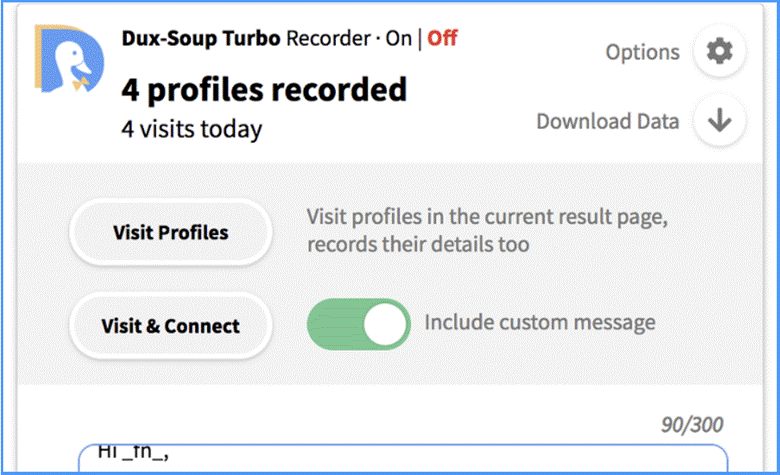 Dux-Soup is an affordable tool, depending on the size of your prospecting team. It helps you find leads automatically, reaching out to those leads for you.
It's a great tool for targeting LinkedIn, but you prefer to automate the process to some extent. Not having to search for manually and message leads is more than enough incentive to make Dux-Soup a no-brainer.
They have a free-forever plan – minus a few features, like automatic messaging.
Their paid packages are $11.25 and $41.25 per user per month.
LinkedHelper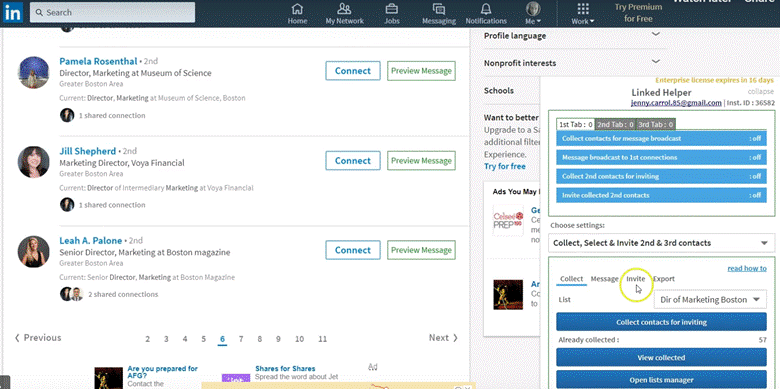 LinkedHelper, paired with Sales Navigator or Recruiter, also automates large parts of your lead generation process on LinkedIn.
It has admirable features, like sending thousands of messages at once to your 2nd and 3rd-degree contacts and setting up auto-mailers and responders. LinkedHelper really does help automate your LinkedIn experience.
It's also affordable, with monthly pricing ranging from $8.25 to $15 per user.
Live Chat Tools
Recent studies have found that only 9% of websites use live chat. This might have something to do with the fact that some of us find the pop-up chats annoying.
Another study found, however, that 77% of users won't even purchase if there's no live chat function available. A 92% satisfaction rating shows live chat to be the preferred support function amongst web users.
63% of users are more likely to return to a live chat website.
So, with these statistics in mind, if you're one of the 91% that hasn't incorporated live chat to your website, it is time to make it happen.
Here are a few tools to help get you started:
Messagely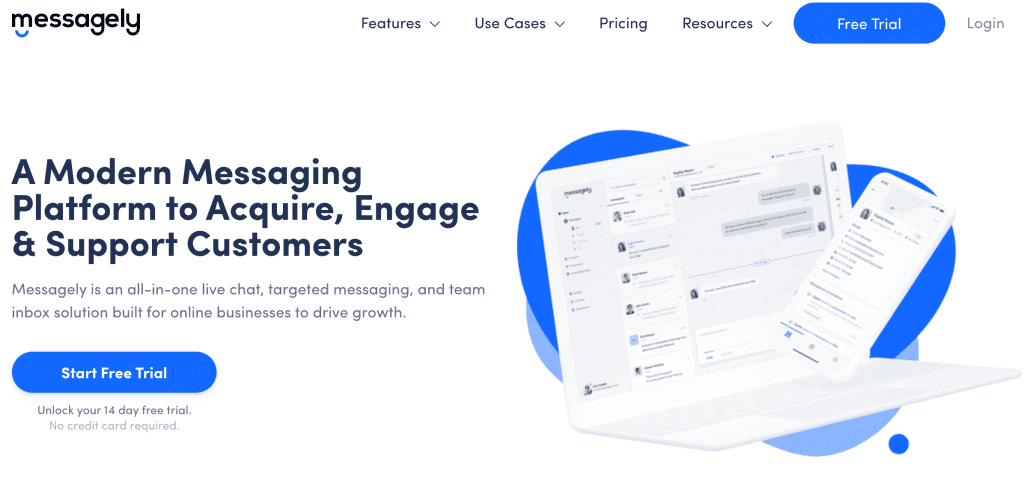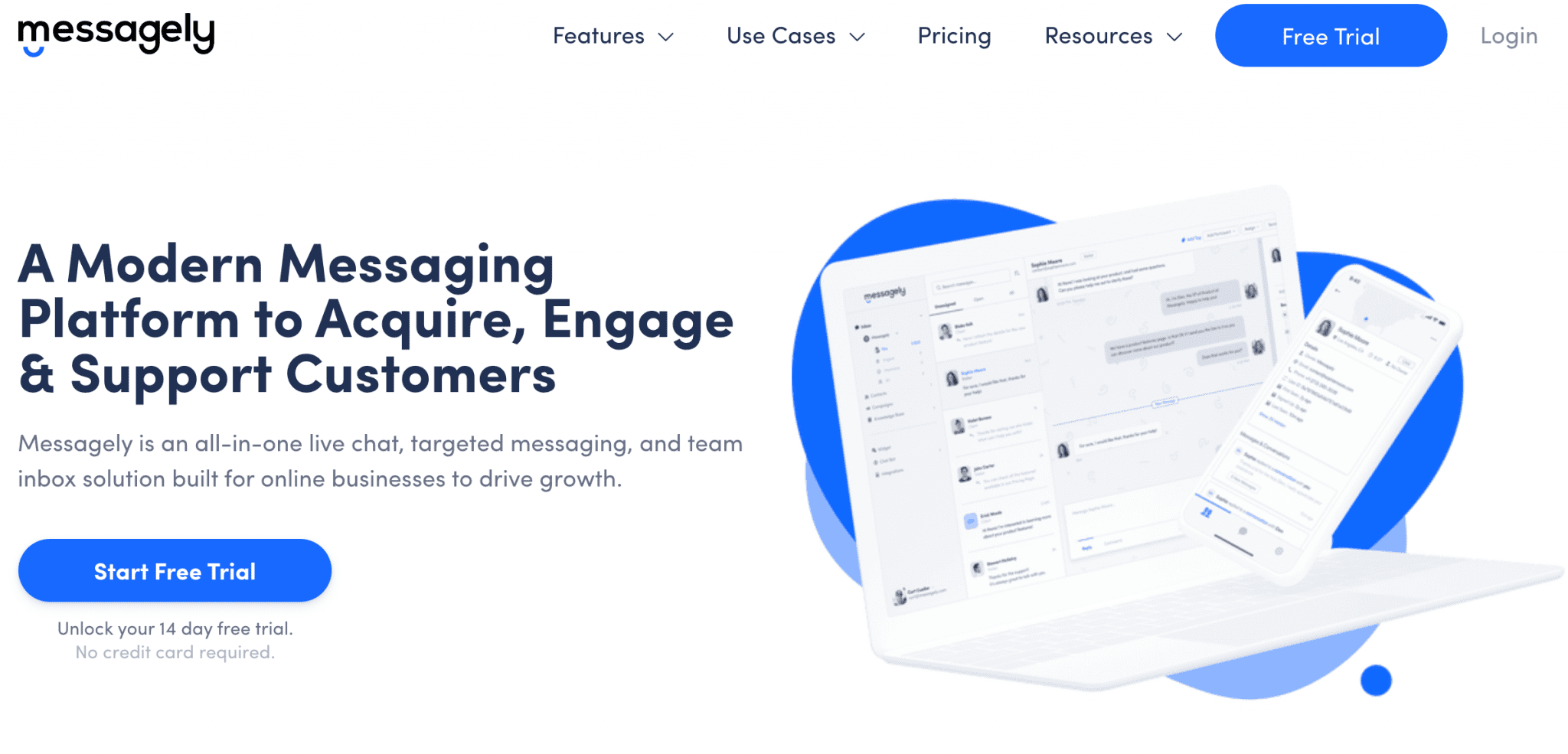 Messagely helps you set up a live chat, chatbots, and in-app messaging to engage and convert prospects visiting your site.
They help online businesses acquire, engage, and support customers via their software.
Their affordable pricing starts at $29/month, with the highest tier plan at $79/month. The pricing tiers are based on the features. The most basic plan includes live chat, targeted messages, team inbox, help center knowledgebase, live view, iOS & Android apps, and integrations.
Intercom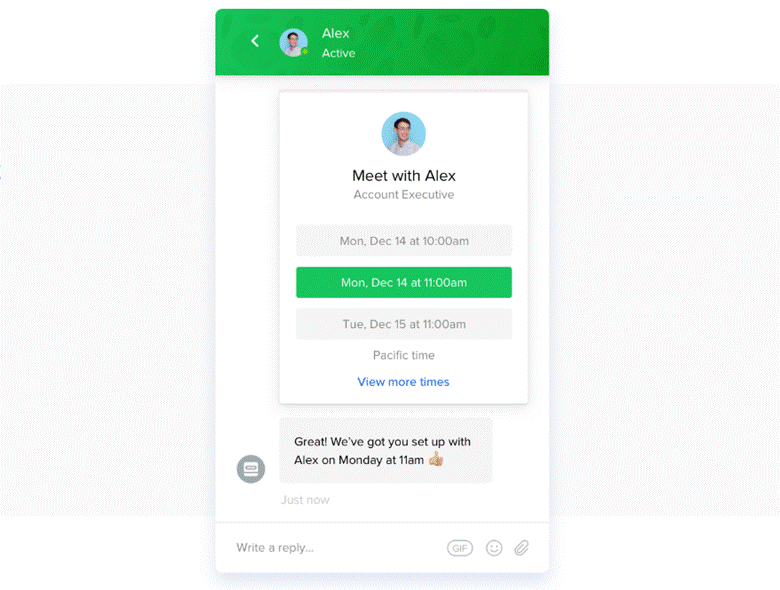 With the relatively new chatbot market, there are no real market dominators yet – apart from the early adopters. It's hard to tell what makes a chat service stand out, apart from its look and feel.
Intercom is another popular entry into the market. A reliable service, Intercom helps acquire, engage, and qualify leads for you automatically. Of course, they also provide user support 24/7.
You can expect to pay between $136 and $202 per month for the full package. But they also have a premium custom package available for individual business needs.
Live Chat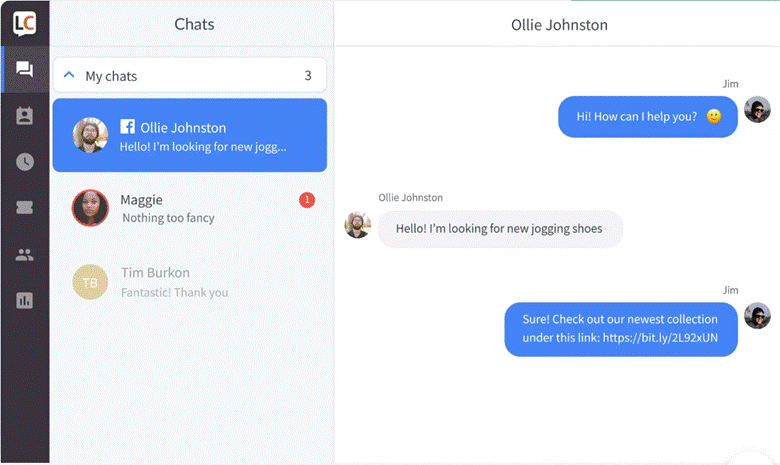 Live Chat offers a clean, easy-to-use interface with hundreds of integrations to fit seamlessly into your marketing stack.
They offer various plans to suit any business, ranging from $16 to $149 per month.
ProProfs Chat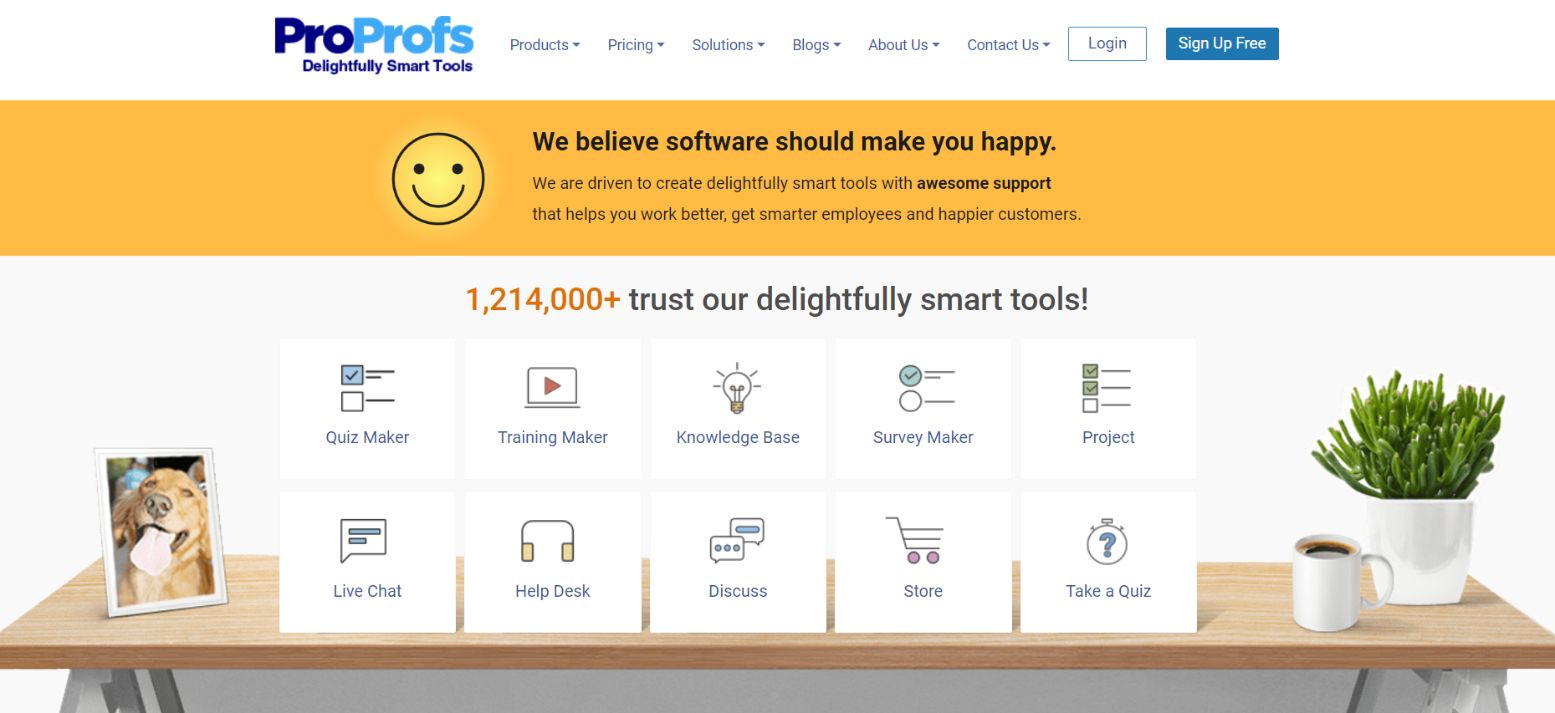 ProProfs Chat, as a SaaS-based live chat software, is a powerful yet easy-to-use customer support tool. It helps your business connect and engage faster with website visitors, which results in more leads and conversions.
The tool helps you monitor visitors, initiate a chat proactively in strategic moments, route visitors to the right department for an instant solution, and more. Besides, it helps you create your own support bundle as it offers integration with native apps like ProProfs Knowledge Base and ProProfs Help Desk, besides the other 50 options.
You can sign up for a forever free plan (starts at $0), essentials (starts at $10/user/month), and premium (starts at $15/user/month).
Calendar Scheduling Tools
Manually planning a day can be a bit of a pain, but we have to do it to be productive.
The downside of a manual calendar is easily forgetting an important meeting or forgetting to confirm a booking with a customer, and so on. This is where scheduling tools are a lifesaver.
Schedule time in your calendar with just a few clicks is a great customer experience, which is why you need a good booking tool for your clients to use.
Calendly
Calendly allows your clients to pick an open time slot and book a meeting in just a few clicks. It's simple and amazingly easy to set up and use.
There's also a free plan. Paid plans will set you back between $8 – $12 per month. So it's affordable, too.
Acuity Scheduling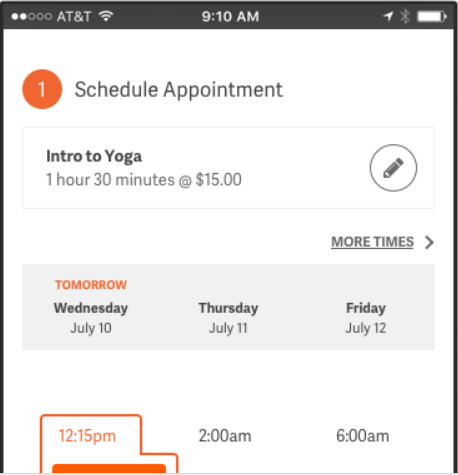 Acuity Scheduling works as your personal assistant, with automatic bookings and reminders of meetings. They offer 4 different plans, with the first being free. After that, expect to pay between $25 and $50 per month, depending on your needs.
YouCanBook.me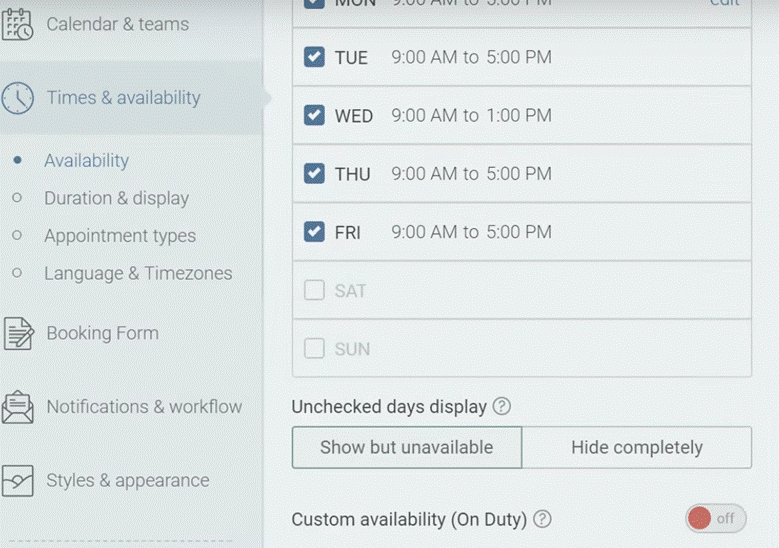 YouCanBook.me offers another simple scheduling tool that includes appointments direct to your calendar.
The user interface is clean and easy to use. A pricing plan is as simple as $10 per user per month, and you can save with annual payments.
Landing Page Tools
All your lead generation tools can't capture lead information or convert a lead without a good landing page.
These tools help you easily create an eye-catching converting and lead-capturing landing page.
Unbounce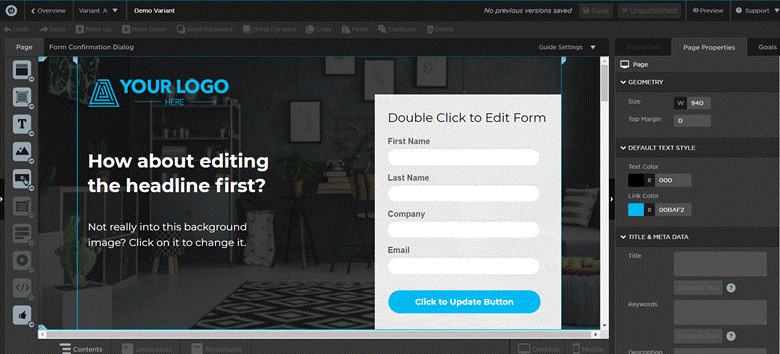 Unbounce lets you create landing pages in their user-friendly landing page builder, which you can preview on their website.
They claim they can help you lower your cost per lead by as much as 70% – a benefit no sales manager would want to pass up.
They offer a 14-day free trial and cost you anywhere between $79 and $399+ per month.
Leadpages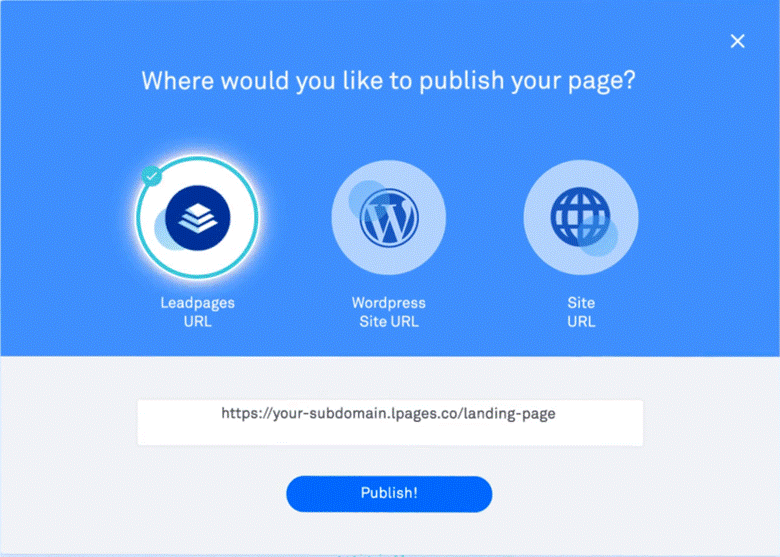 Leadpages helps you grow by allowing you to set up your landing pages and lead generation campaigns.
They've seen some great results with their clients. They also offer a free 14-day trial to get used to the platform without opening your wallet.
Whether you pay monthly, per year, or for 2 years, they can cost anywhere between $17 and $321.
And a Bonus #16:
Instapage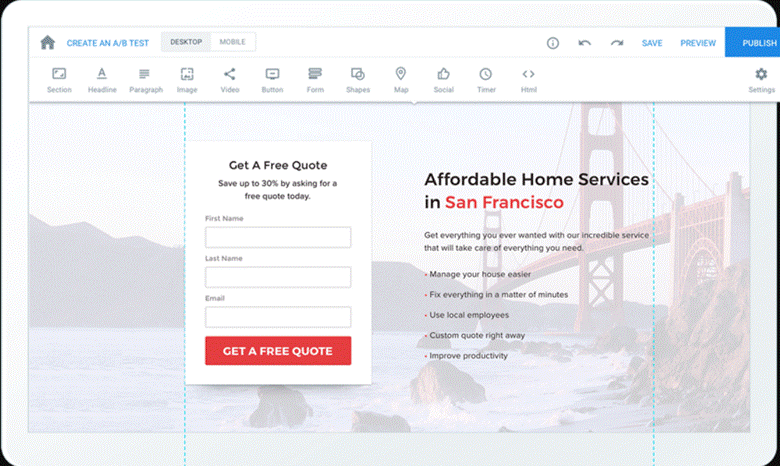 Instapage offers a powerful landing page builder that helps you get the most out of your digital marketing campaigns.
They boast an average conversion rate of 22%. Impressive!
They offer a core plan from $99 – $129 per month and an enterprise option on a per-quote basis.
Social Media Monitoring Tools
Social media monitor tools allow you to take control of all your profiles through a single app. Here are the best ones for lead gen:
Awario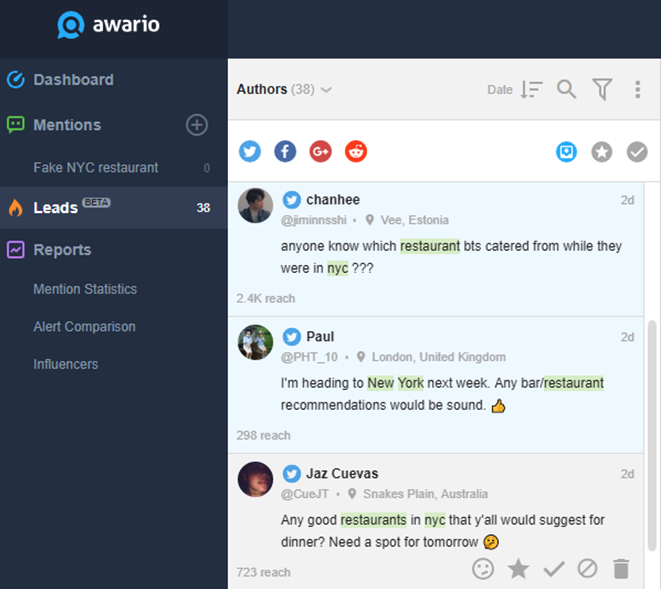 Awario is a social media monitoring tool that finds mentions of your brand, product, industry, or any other keyword on social media, news, blogs, forums, and the web.
Awario is the only social media monitoring tool with a module made specifically for lead generation. The module is called Awario Leads. You must describe your product in 2- or 3-word phrases and name some of your main competitors. The tool will combine this information with predictive insights to determine prospects looking for a product or service like yours online.
Pricing starts at $29/month. There's a free 14-day trial available.
Carro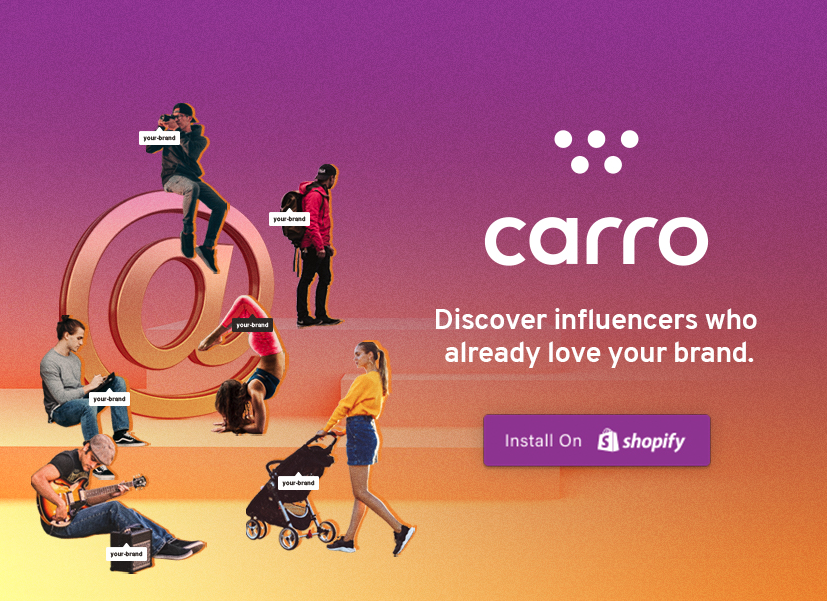 Carro is an influencer marketing platform that discovers all the influencers, press, and media that already love your brand. Whether they're your brand's customers, email subscribers, or fans, Carro will reveal all the influential people connected to your brand.
If an influencer with a million followers bought from your brand, would you know about it? Discover all of your influencers for free with Carro. From there, Carro makes it as easy as possible to work with influencers, communicate, and distribute products to them so that you can pick the right influencers and create meaningful partnerships.
Available on the Shopify App Store!
Webinar Tools
With the right webinar tools, you can focus on developing your best webinar instead of worrying about its infrastructure. Here are the best webinar tools for lead gen:
Demio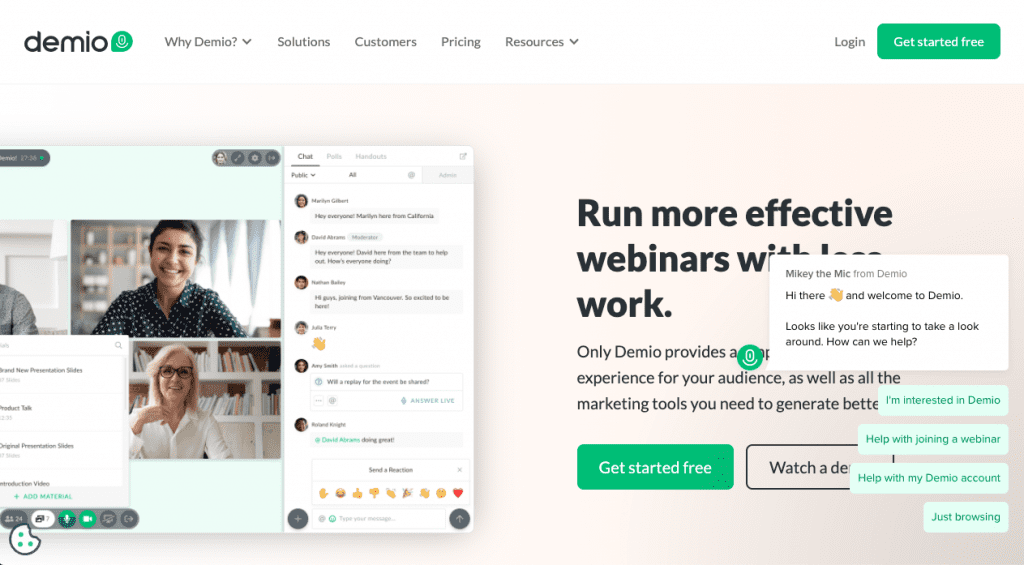 Demio is a great webinar platform packed with features for lead generation. Demio has made an effort to keep its platform updated with new trends and features. This flexibility is why it works so well with other lead-generation tools.
The platform allows you to give live and automated webinars and a hybrid between both. Demio also gives great user interaction, allowing the users to get more involved with your webinar and create a memorable experience. This makes it a great lead-generation tool since it can help provoke a long-lasting, positive response from your leads.
WebinarJam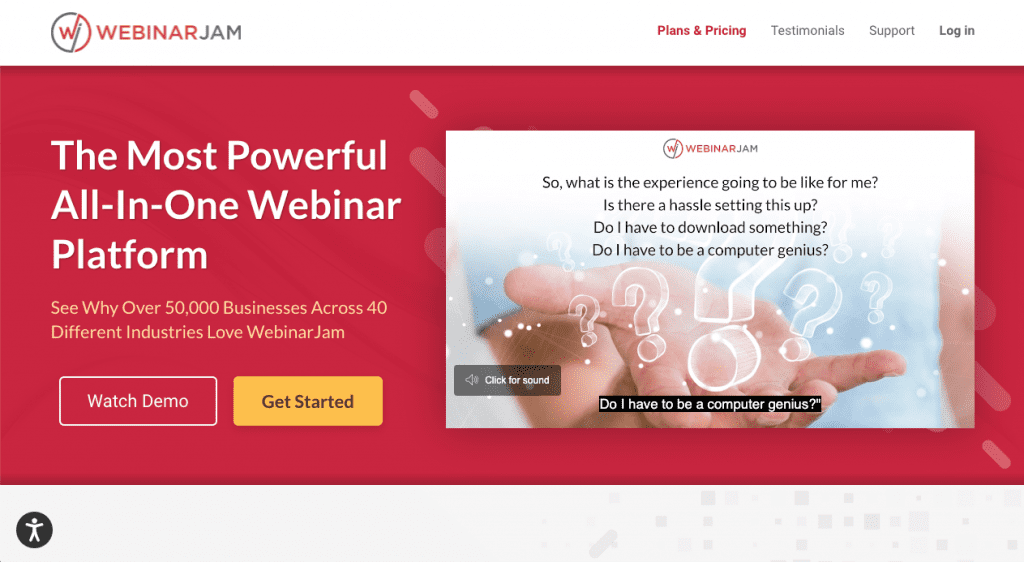 WebinarJam is a good option for users looking for the easiest, fastest ways to set up a webinar for lead generation.
The platform allows you to stream directly through YouTube in a meeting that's password protected and records your webinar so you can use it in other lead generation tools.
WebinarJam is great for users looking to spend less time setting up webinars and more time in lead generation efforts.
ClickMeeting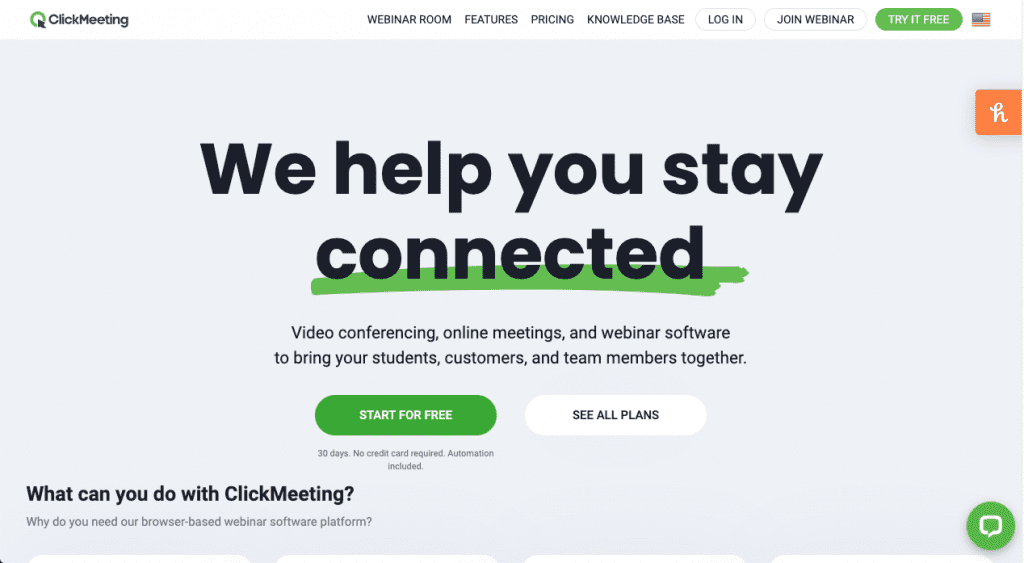 ClickMeeting is a webinar tool with a ton of value for lead generation. With it, you can give and record webinars and easily create password-protected meetings and waiting rooms. It also handles customized invitations, so you don't need to involve your email marketing tools.
You can integrate ClickMeeting with some of the best lead generation tools, like Pipedrive and HubSpot, so your webinars can act as a lead capture and send them to the right lead gen strategy.
Social Proof Tools
Social proof tools are some of the best lead generation tools because they lend credibility to your solution. Here are the best social proof tools for lead gen:
TrustPulse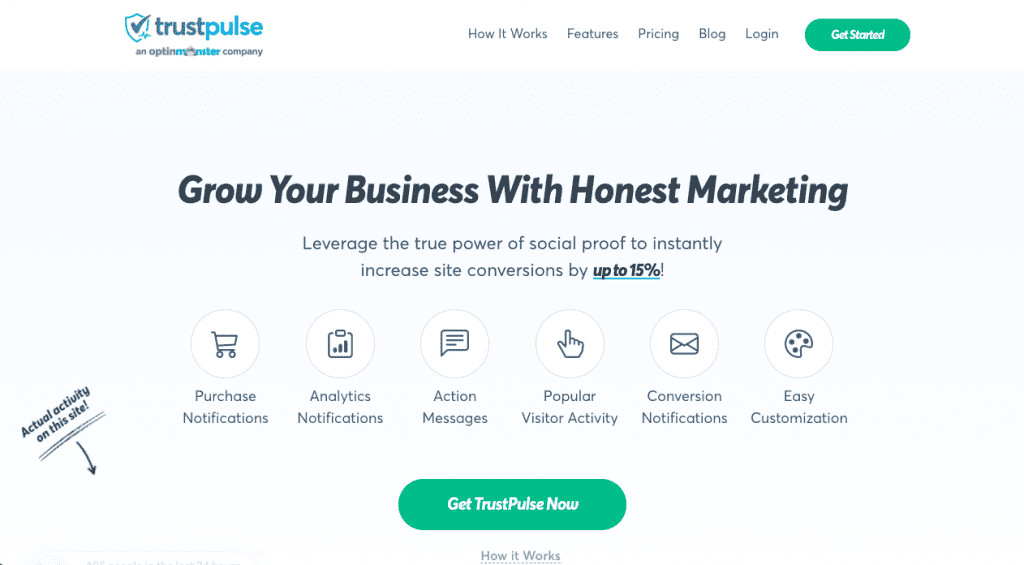 TrustPulse is a popular social proof tool for businesses and one of its top lead generation tools. With it, you can show social proof on your website as it happens. That way, your website shows the user how busy it is and sees users like them purchasing your product.
The platform can also be used for demo registration, signup forms for email marketing purposes, and much more. TrustPulse also connects to lead generation software, like Shopify, WooCommerce, HubSpot, ActiveCampaign, ClickFunnels, and hundreds more.
Proof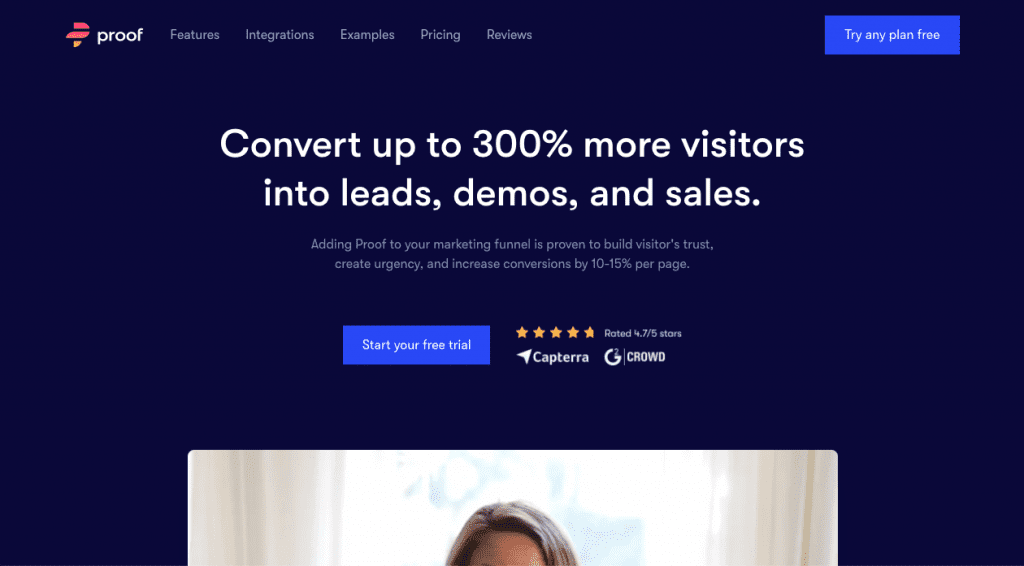 Proof allows you to show your prospects notifications of what's currently happening on your website. With it, you can create scarcity by informing how many users visit a product page and show buyers' locations to boost confidence.
You also get good analytics, testing, and a Zapier integration to connect it to your other lead generation software.
Trust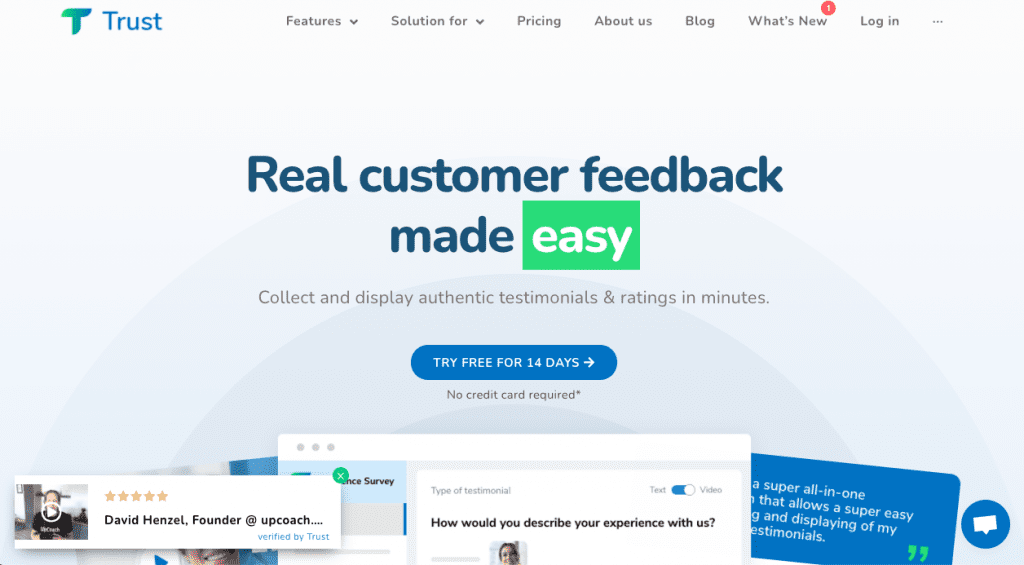 Trust combines a whole bunch of attractive social features into a single tool. With it, you can show pop-ups to your audience of visitors, conversions, ratings, and even of text and video testimonials.
Trust recollects user feedback easily too. It automatically asks for customer feedback to customers, so you don't need email marketing campaigns for them. Then, Trust shows them to you for approval and publishes them on your website.
With Trust's affordable pricing and feature-filled tool, Trust is definitely one of the best lead generation tools.
Online Contest Tools
Online contest tools help you handle contests on social media and other websites to engage users through gamified processes. Here are some of the best online contest tools for lead gen:
ShortStack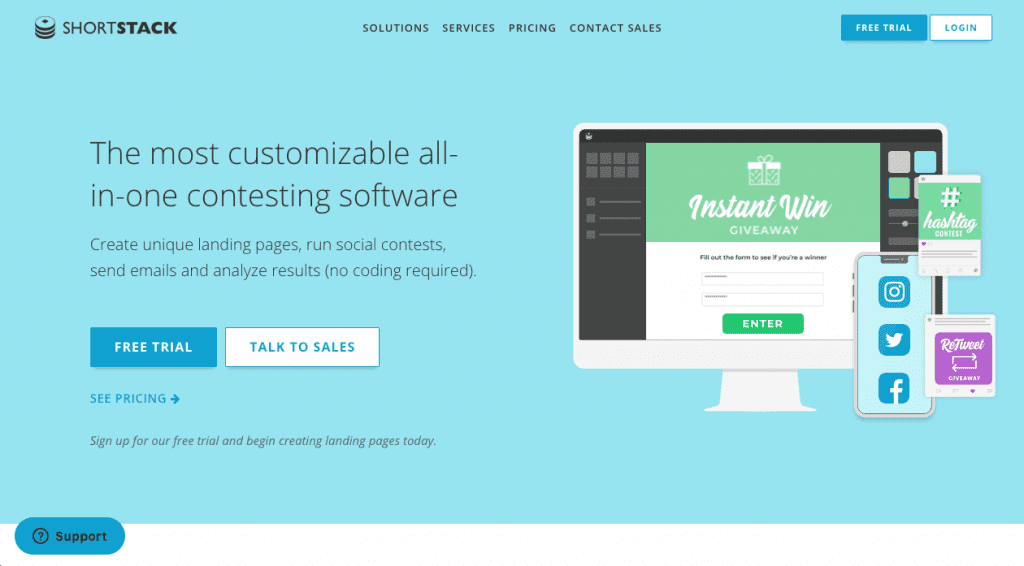 Shortstack is a powerful, all-in-one tool for social media contests. With it, you can run hashtag contests on Instagram and Twitter, Facebook giveaways, and photo contests. It's also available for Pinterest, making it a great lead gen tool for certain niches.
With ShortStack, you also get templates and themes to create your campaigns, a drag-and-drop builder, and much more, making it a perfect tool for social media contests for anyone with a large enough budget.
Gleam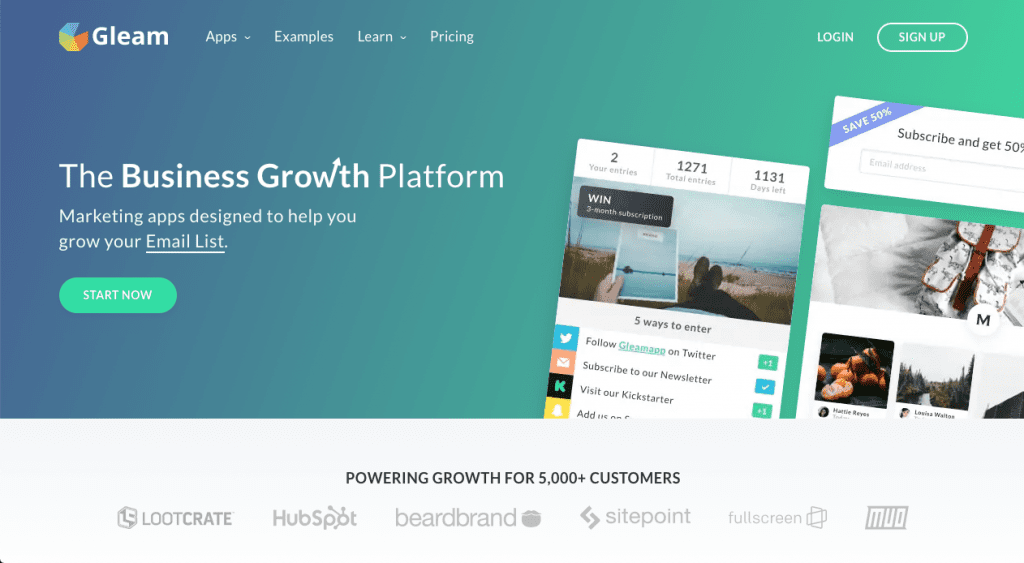 Gleam is an excellent lead generation software with multiple marketing tools to grow your business. Its Competitions app allows you to create and run social media contests for your company and streamlines the whole process through a simple UI.
This platform's generous free version includes a drag-and-drop contest builder, a WordPress plugin, and multiple powerful marketing and lead capture automation. Plus, these tools connect to the rest of the Gleam platform, allowing you to send leads to email marketing or to the right landing page and create a powerful user rewards campaign.
Rafflecopter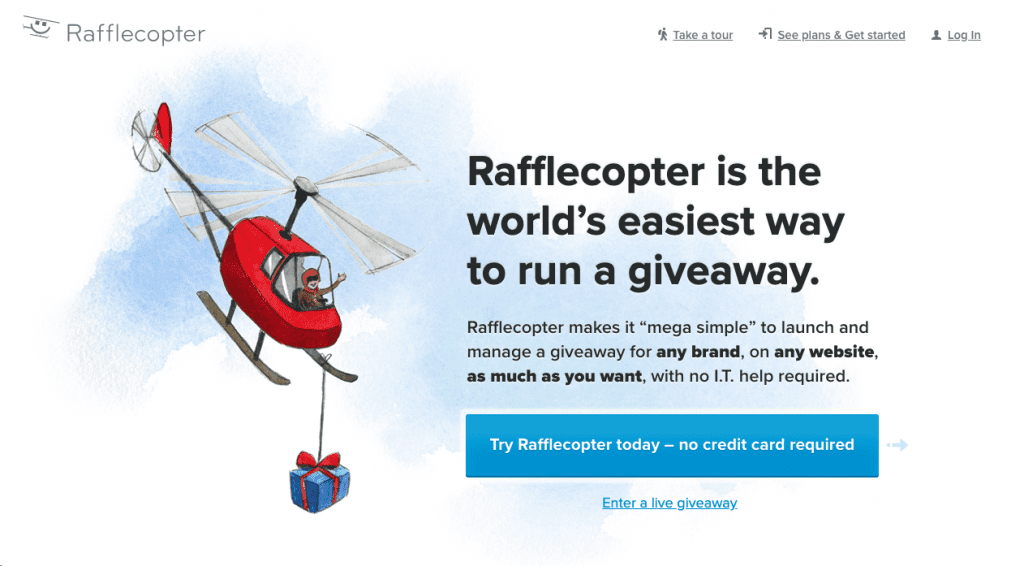 Rafflecopter is an online contest tool that makes it easy to run a giveaway online. You can create a giveaway quickly and launch it by copying and pasting the code to your website.
The platform also gives you powerful email integrations, real-time analytics, pre-made themes, and form design to get you started.
PPC Tools
PPC tools are one of the top lead generation tools. When done correctly, you can use PPC almost as buying traffic. Here are the best PPC tools for lead gen:
Google Ads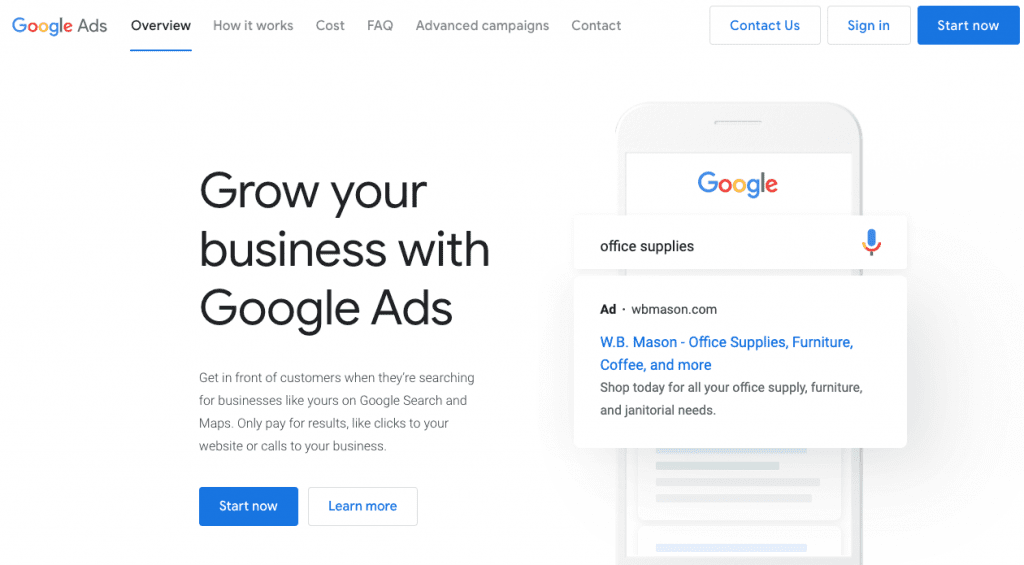 Google Ads is the easiest and fastest way to buy your place at the top of Google's results. With Google, you can select the keywords you're interested in appearing for and pay only according to your needs.
However, Google Ads can be an expensive tool. To keep it budget-friendly, target long-tail keywords and make sure those are the most relevant to your audience.
AdEspresso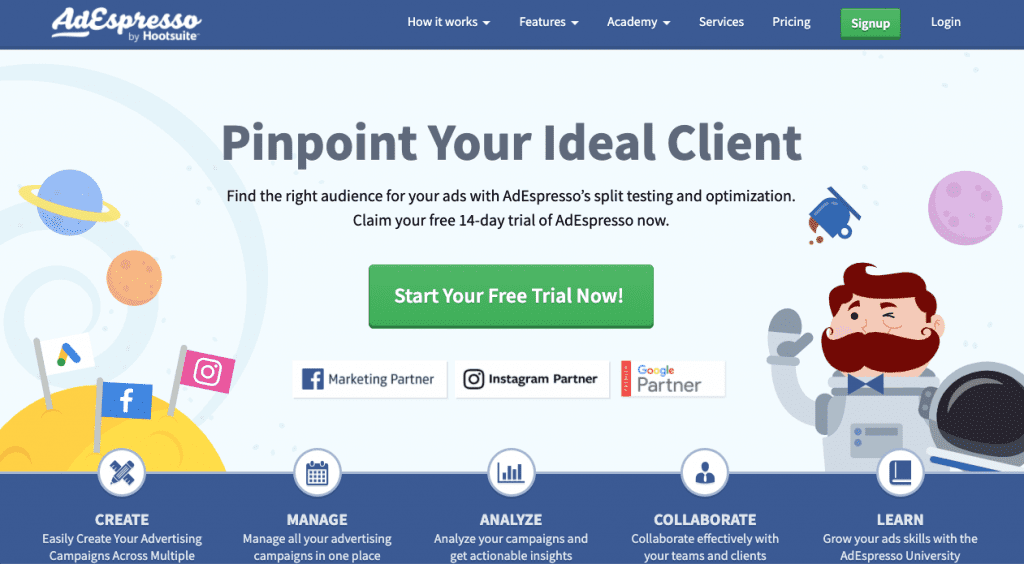 AdEspresso is a simple platform to manage campaign ads from Facebook, Instagram, and Google in a single platform. It has many marketing automation features that can help you save a lot of time by connecting all of your ad campaigns into one tool.
AdEspresso also helps users with visuals with its integration to Canva, so any user can design and handle all ads from a single source and gather the analytics they need to improve.
SEMrush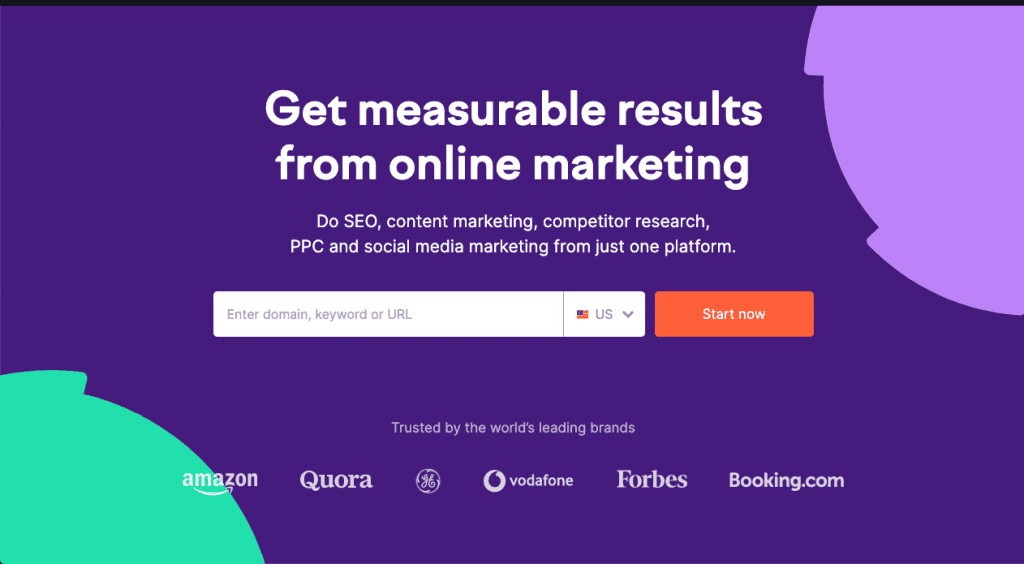 SEMrush is a popular all-in-one marketing tool for anyone looking to handle SEO and PPC. With it, you can easily find keywords and perform competitor strategies to inform your paid ads campaigns.
Plus, with powerful SEO tools, sophisticated features, and flexible pricing, it's likely to become one of your top lead generation tools.
Lead Capturing Tools
Getting visitors to your site is great. But you'll need a lead-capturing tool to convert them into leads. Here are the best platforms available for lead capturing.
Paperform
Paperform is a versatile, all-in-one platform particularly good for small businesses and teams. 
The no-code software was created as a form builder but has expanded its features to help users build solutions to help reduce busywork and automate their processes. 
The Paperform editor offers almost limitless customization options, advanced features, and over 600 pre-built templates that can all be utilized for lead generation.
Paperform's pricing starts at $20 and goes up to $159 per month, depending on the plan and if you choose to pay monthly or annually.
Elementor
Users can create stunning, converting popup forms, from scratch, with Elementor's popup form builder. Alternatively, they can choose from an ever-growing selection of designer-made popup templates. These are designed to help grab attention, grow your email list, and increase sales.
Elementor also seamlessly integrates leading marketing and CRM tools, like Mailchimp, HubSpot, or GetResponse, and engages with your customers on all fronts.
Elementor offers a free plan along with 4 subscription plans that start at US$49 per year.
If you're looking for alternatives to the Elementor popup templates, you can check out, for example, Poptin's popup gallery.
Your Marketing Stack Is Now More Powerful with A+ Lead Generation Tools
Lead generation is an integral part of any sales process. Hopefully, we've enabled you with a more powerful lead gen strategy thanks to these tools. If not, here are our favorite lead generation books to learn more.
Have you had any experience with the above-mentioned platforms? Tell us about it in the comments.