Outbound lead generation is still undeniably an effective tool to generate leads and increase your reach.
Although inbound marketing may be more popular, outbound marketing can still be a valuable marketing tool. That's why, in this article, we'll focus on the best outbound lead generation strategies and best practices to help you take your outbound lead generation to the next level.
Let's get started.
Quick Links:
What Is Outbound Lead Generation?
Outbound lead generation refers to marketing approaches that reach out to your target audience to learn if they're interested in your solutions.
Also known as "interruptive marketing," outbound lead generation involves cold emailing, cold calling, and other proactive approaches to contact potential customers.
Outbound and inbound lead generation are used to fulfill all parts of the sales funnel, targeting audiences through active and passive marketing strategies.
Outbound vs. Inbound Lead Generation: What Should You Choose?
Here's a comparison of outbound vs. inbound lead generation:
Outbound lead generation vs. inbound lead generation: Similarities
Inbound and outbound lead generation have a few similarities.
They both require detailed knowledge of the target audience and a good understanding of their customer journey. They both focus on nurturing leads and fostering client relationships.
Finally, they both feature a strong call to action.
Outbound lead generation vs. inbound lead generation: Differences
The main difference between inbound and outbound lead generation is its approach. Inbound is a passive approach, while outbound is an active approach.
With inbound marketing, the strategy revolves around the potential customer finding out about the company organically. It focuses on nurturing the lead along their customer journey so they take action and make the first contact.
In contrast, outbound lead generation focuses on actively reaching out to the target audience. With outbound lead generation, users look for potential customers through phone calls, emails, events, and more. They then focus on the decision-maker, trying to schedule a meeting for a demo or a free account.
What's better? Outbound or Inbound marketing?
So, which one is better?
Although inbound lead generation can take longer to yield results, the generated leads are usually highly qualified and motivated to move forward. On the other hand, outbound lead generation is faster. Still, the leads generated with it may be less educated about your products or services and, therefore, less inclined to make a purchase.
An inbound lead generation is a passive approach for stronger hot leads. An outbound lead generation is an active approach for immediate cold leads.
Outbound Lead Generation Strategies You Should Try
Here are a few outbound lead generation strategies to get you started:
Cold email campaigns
Cold email campaigns are among the most cost-effective outbound lead generation efforts available to marketers today.
BtoB Magazine points out that 59% of B2B marketers say that email is their most effective channel for generating revenue. All you need to get started is a list of qualified email leads and an email marketing tool.
Nowadays, with users checking their emails several times daily, email is still a very effective way to reach customers. Even when they don't get opened, emails can convey most of the title and the email's first sentence. This makes it a very effective and versatile outbound tool.
Cold calling
Although cold calling may not have the best reputation, it can still be highly effective if you know how to do it.
According to RAIN Group, 69% of buyers accepted one or more cold calls from a salesperson in the past year. This proves that, when done right, cold calling can still yield effective results.
Speaking to leads in person instead of reaching out with a cold email allows salespeople to react to the person, answer their questions, and qualify the lead.
To avoid simply being a telemarketer, cold calling should rely on high-quality leads who perfectly fit your user persona and be paired with a good cold-calling outreach strategy.
Social selling
Social selling is the process of leveraging your social media presence to reach out to potential leads.
Through social selling, companies can actively reach out to their potential audience, develop and nurture a connection, and engage them with the right marketing strategies. Social selling can also happen offline through fairs and networking events, where leads can hear a more personal pitch, making them more likely to purchase.
Referrals and word of mouth
Word-of-mouth advertising and referrals are the most effective outbound lead generation techniques.
Since they rely on the user's network, referrals are often more likely to purchase than any other lead. Referral systems are built around empowering a customer to become brand ambassadors and having them reach out to potential buyers. This makes them an extremely cost-effective marketing campaign.
Direct mail
Finally, direct mail is when salespeople use snail mail to send correspondence to their target audiences to pitch their solutions.
Although a somewhat forgotten and overlooked outbound lead generation technique, direct mail can still be more effective than PPC ads and even email marketing., Direct mail can yield better results with non-tech-savvy demographics since it relies on receiving a physical object
Three Outbound Lead Generation Best Practices
Here are three outbound lead generation best practices to get you started:
Find out-of-the-box outbound strategies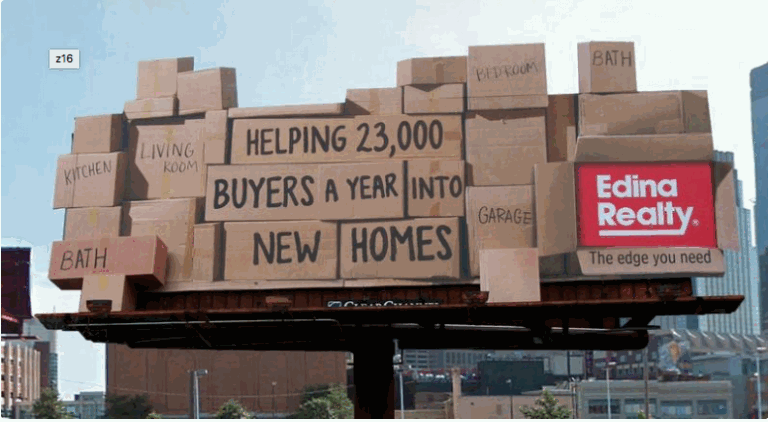 Your target audience may already be the target of multiple other outbound lead generation strategies daily. If you want to break through the noise, you must find novel ways to reach out.
Take the billboard in the above image, for example. Although billboards may seem like an outdated outbound marketing strategy, this design plays with forced dimensions to convey the message and make it memorable.
Apply it:
You'll never break through the noise while being part of the noise. Favor creative outbound lead generation strategies that make for more memorable experiences. Use audience segmentation to ensure your approach is hyper-targeted and relevant to your audience.
Create a connection with your leads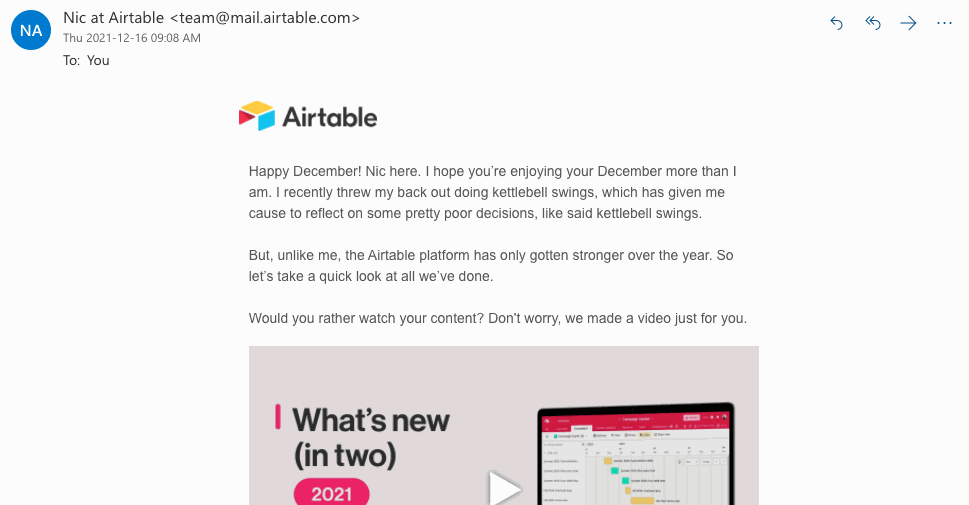 Not all of your outbound leads will be ready to convert right away. Most of them are likely to need some nurturing before converting.
That's why outbound lead generation techniques are better when they're focused on developing a long-lasting relationship with the lead. For example, the email above breaks through the noise by using a casual and friendly tone to engage with leads in a more casual and accessible way.
Apply it:
Instead of using the immediate nature of outbound lead generation to get quick results, focus on creating a relationship with the lead first. Although this technique takes more time, it allows the user to engage with your approach however they decide. That way, they can choose the right outbound marketing channel to engage with.
By focusing on building relationships rather than converting right away, outbound lead generation can yield better results in the long term.
Know how to tap into online communities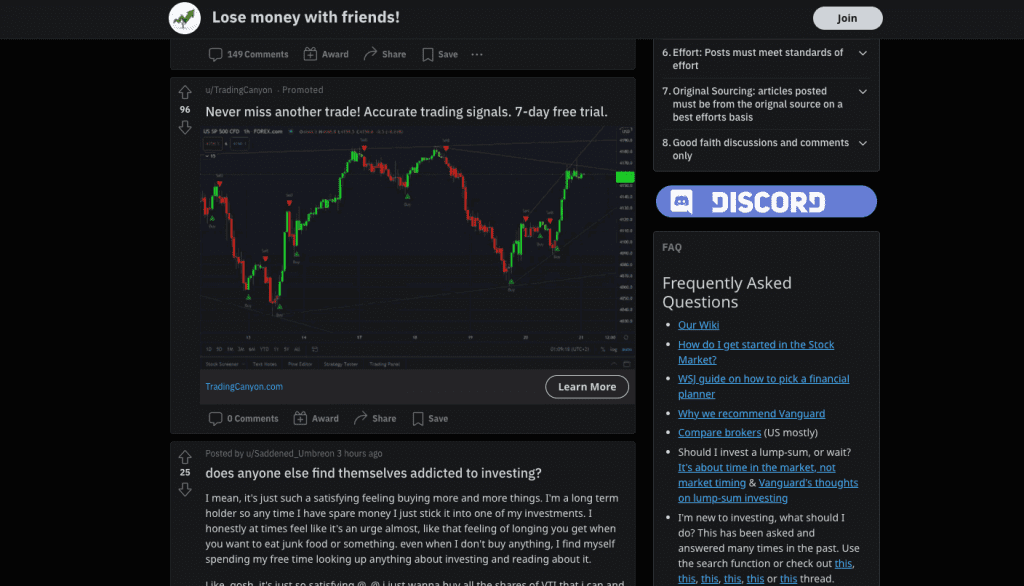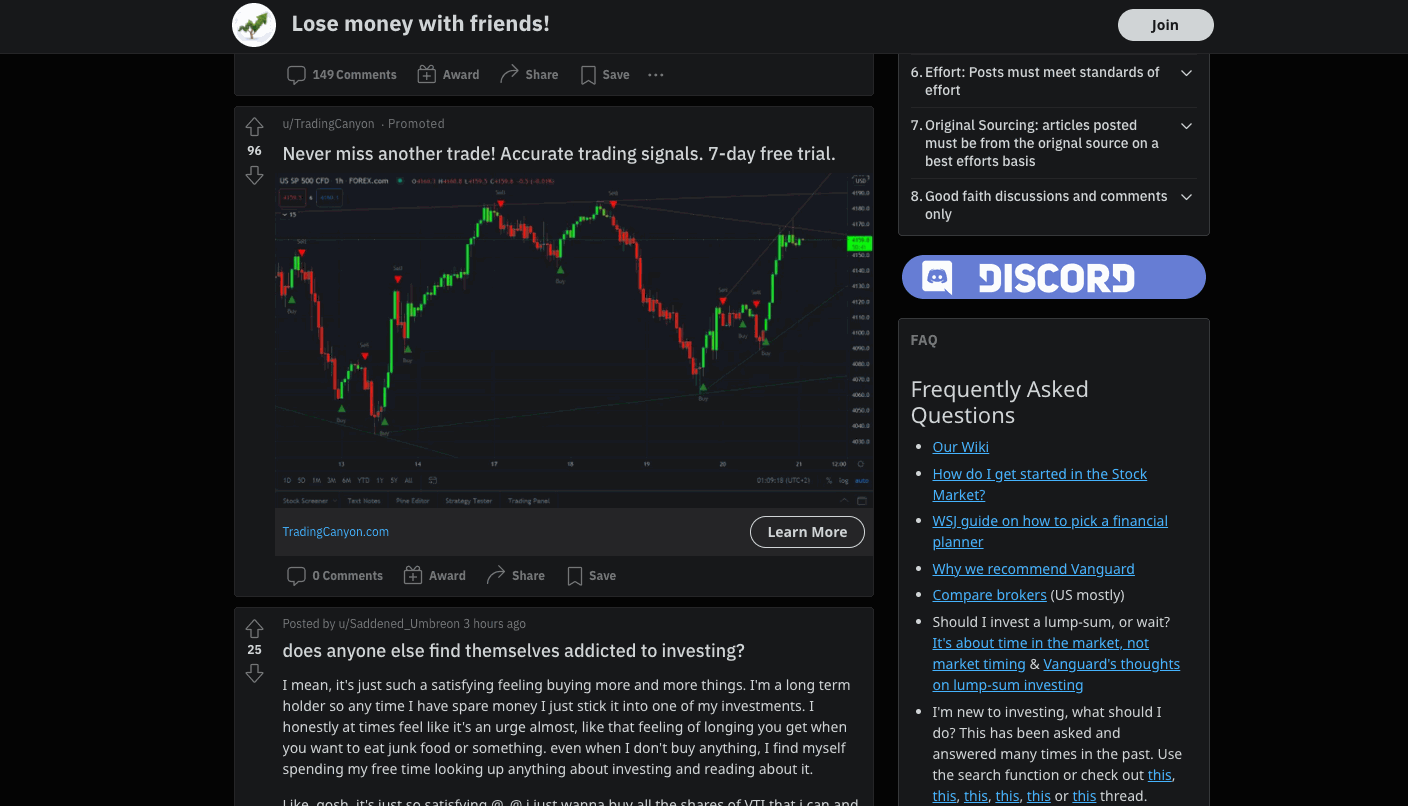 The only thing better than reaching a qualified lead is reaching a group of qualified leads. That's where online communities come in.
These days, it's easy to find online communities for practically anything. This allows companies to find highly-targeted niche groups and tap into a community built around their pain points.
Apply it:
Instead of jumping into a subreddit and posting an ad for your business, take the time to research the right groups. Make sure you follow the most niche groups to identify trends and pain points. You can also get acquainted with the general tone of the discussion and figure out strategies to break through the noise.
Finally, ensure your outbound sales strategy provides value first so it will be considered a valued contribution to the community instead of a blatant plug.
These Are the Most Relevant Outbound Lead Generation Channels
Here are the most relevant outbound lead generation channels today:
Email
As we've previously mentioned, cold email is vital for most B2B marketers. When done right, cold emailing can be extremely cost-effective. All it takes is detailed segmentation and appropriate outbound strategies to encourage users to make a purchase.
Phone
Cold calling is becoming a more effective tool, thanks to its personal nature. Cold calling can go beyond the telemarketing stereotype and ensure immediate access to the decision-maker at the right time.
Phone calls are better when they're used to scheduling meetings in person, so they're often more effective with local outreaches.
LinkedIn
As the largest professional social media platform, LinkedIn has become a powerful online channel for outbound lead generation.
Since most tech-savvy users have a LinkedIn profile, it can be quite effective to search the platform for leads, especially when using the lead gen right tools.
Instagram
Instagram is a great tool for outbound social selling, providing multiple buttons perfect for outbound lead generation.
Instagram is more effective when a profile is first built and grown organically. Users can join an existing community when engaging with Instagram outbound campaigns.
Here's the Ideal Outbound Lead Generation Process
Here's how to generate leads through outbound outreach, step by step.
Define the ideal target audience
Outbound marketing often fails because efforts are not sufficiently targeted. Outbound outreach can be counterproductive when this happens, giving your brand a bad reputation.
Avoid negative press by developing detailed user personas through data-driven decisions. Test your data and perfectly define your user persona to ensure accuracy.
The better you can define them, the better you'll be able to solve their pain points.
Pick the right outbound channels
Your user personas can define the best channels to reach leads.
When it comes to social media, you should focus on building a profile on your targeted buyers' favorite platforms. Locate your ideal users' communities and focus on the channels with the most targeted users.
Build your contact lists
Now that you have your user personas and know the best channel to reach them, it's time to build your lead lists.
Although there are many ways to build lists, the fastest way is through lead generation tools like UpLead.
UpLead allows you to input your user persona's information to find as many leads as you need. Once you've selected your leads, their email addresses are validated in real-time right before you download them to ensure deliverability.
Then, all you need to do is to place the lead lists in the right outbound marketing campaigns.
Learn more about UpLead today.
Start Your 7-Day Free UpLead Trial
Lead generation doesn't have to be all that painful. With UpLead, you can easily connect with high-quality prospects and leads to grow your company.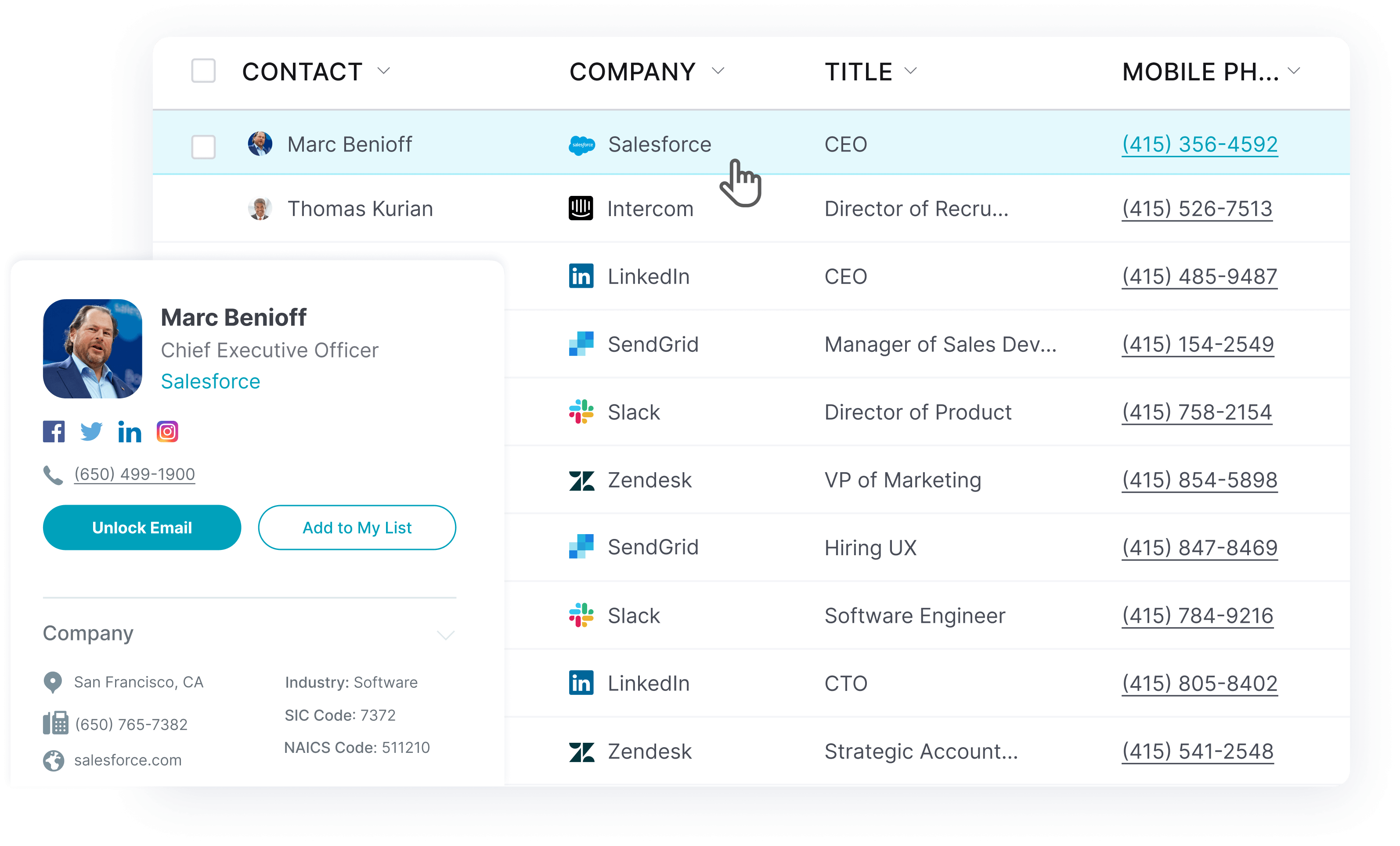 Start your campaigns
Once you've generated your leads, it's time to start your outbound marketing campaigns.
Ensure you're successful by making your campaigns as personal and relevant as possible, providing value, and featuring a strong CTA. Stand out by favoring novel ways to reach your customers and rely on segmentation to know exactly how to present your solution to their pain points.
Qualify leads and schedule meetings
Now that your campaigns are working, you need to focus on qualifying your leads. This will help you segment your new leads further, sending the hottest leads to the sales team while engaging colder leads through long-term marketing campaigns.
Once your leads are qualified, you can improve your conversions by focusing on scheduling meetings rather than going for the sale. By scheduling a meeting, your salespeople can ensure the lead is qualified and can educate the lead on what to expect and how your solution can help them.
Close the deal
Finally, close the deal with receptive outbound leads. Make sure you close as many deals as possible by making it easy for leads to convert. Engage the leads who don't convert with re-engagement marketing campaigns to ensure all qualified leads get a chance to purchase.
Three Helpful Outbound Lead Generation Tools and Services
Here are three helpful tools and services for outbound lead generation:
UpLead for building B2B email lists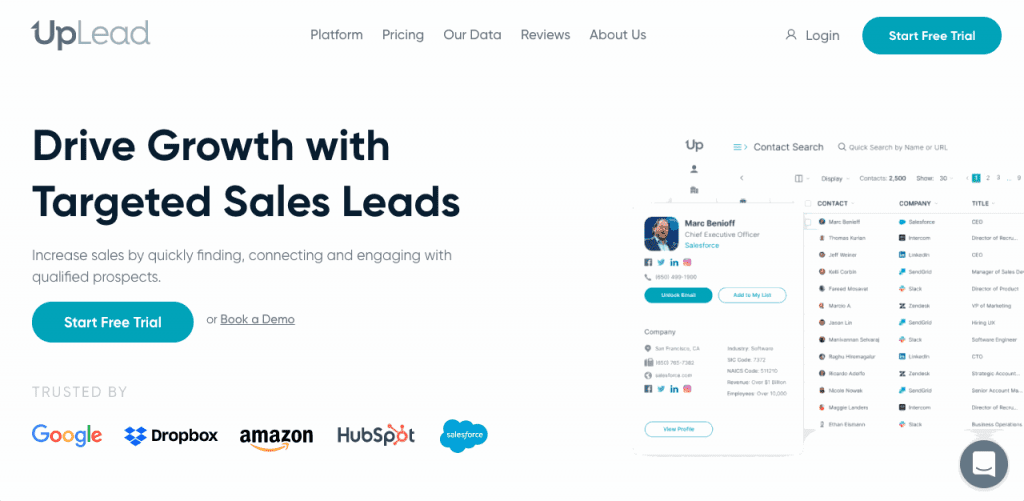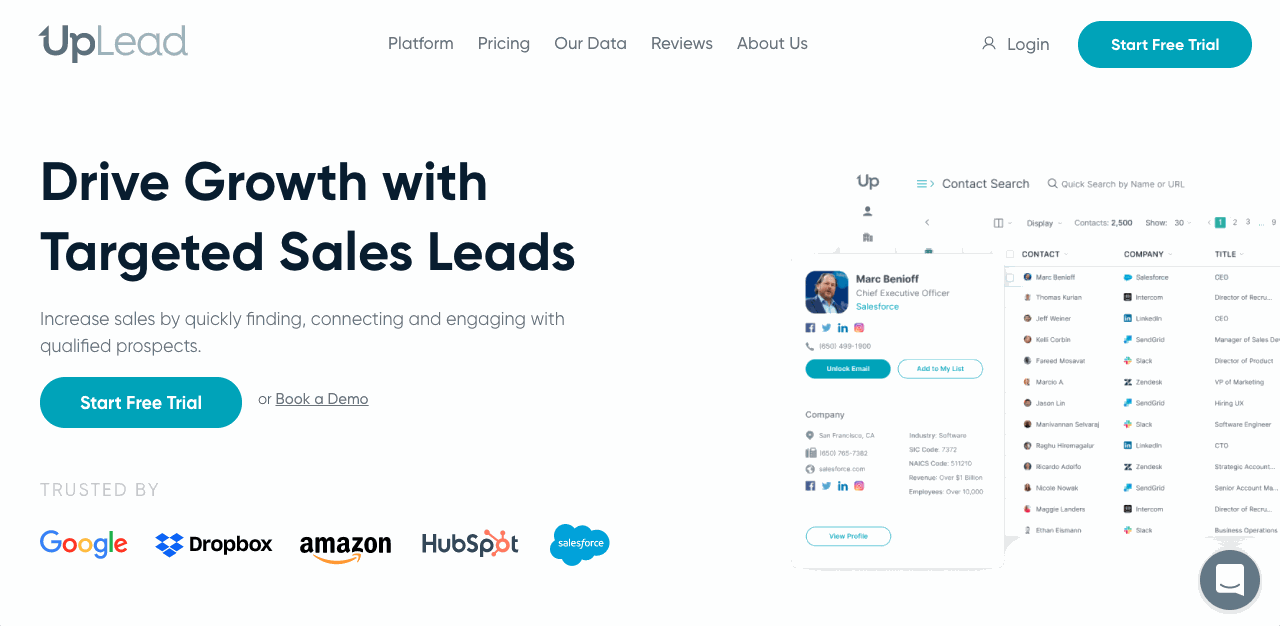 If you want to build accurate B2B email lists as fast as possible, you can't go wrong with UpLead.
Backed by a 95% data accuracy guarantee, UpLead helps you quickly generate all the email lists you need, verifying them in real-time to ensure deliverability. That way, you can focus on running your outbound marketing campaigns instead of capturing leads.
UpLead can also help you learn more about your leads through vibrant profiles. These profiles flesh out the leads, making tailoring your message to them easier.
Try UpLead today, and see if it's a good fit for you.
Start Your 7-Day Free UpLead Trial
Lead generation doesn't have to be all that painful. With UpLead, you can easily connect with high-quality prospects and leads to grow your company.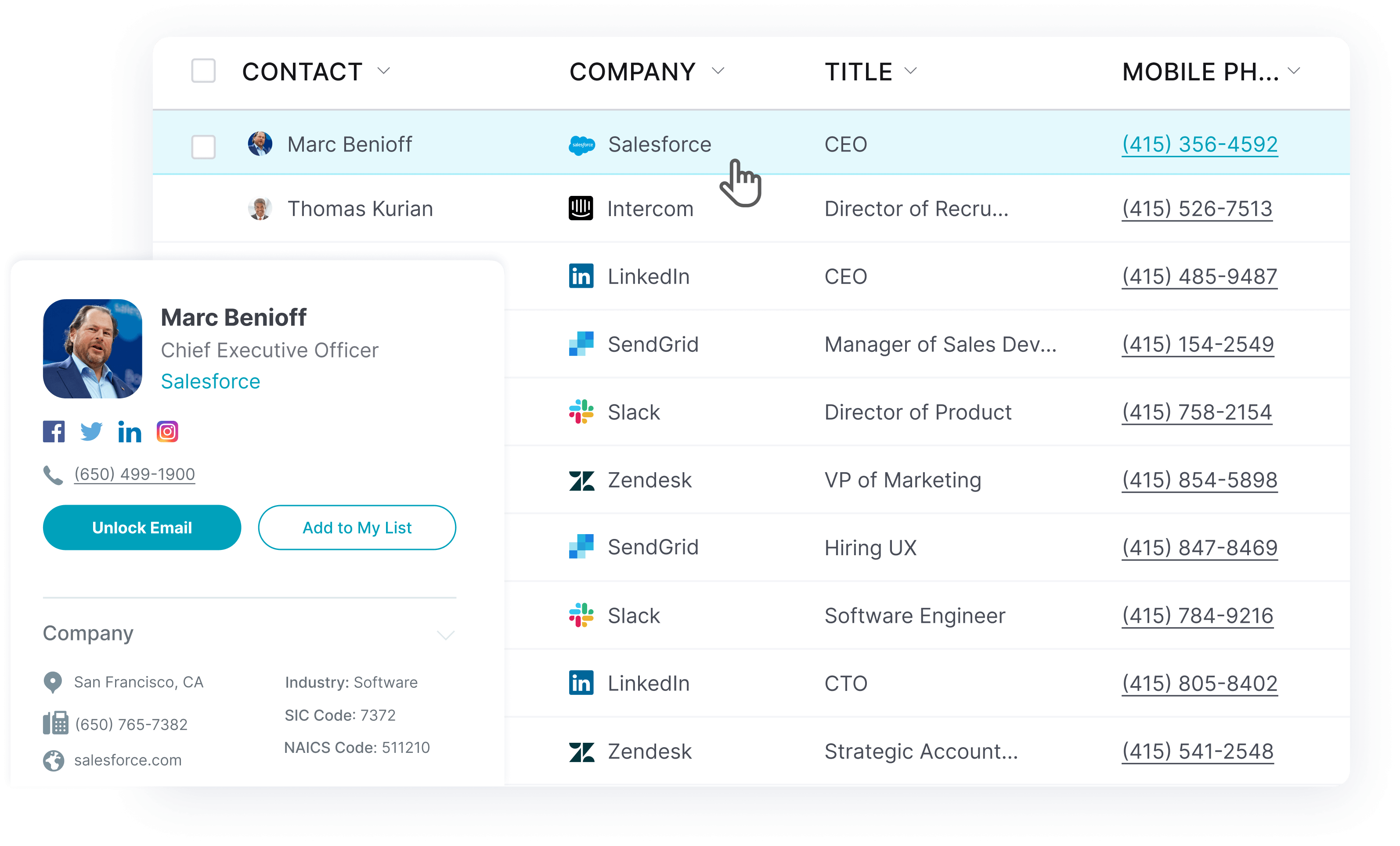 Mailshake for creating email campaigns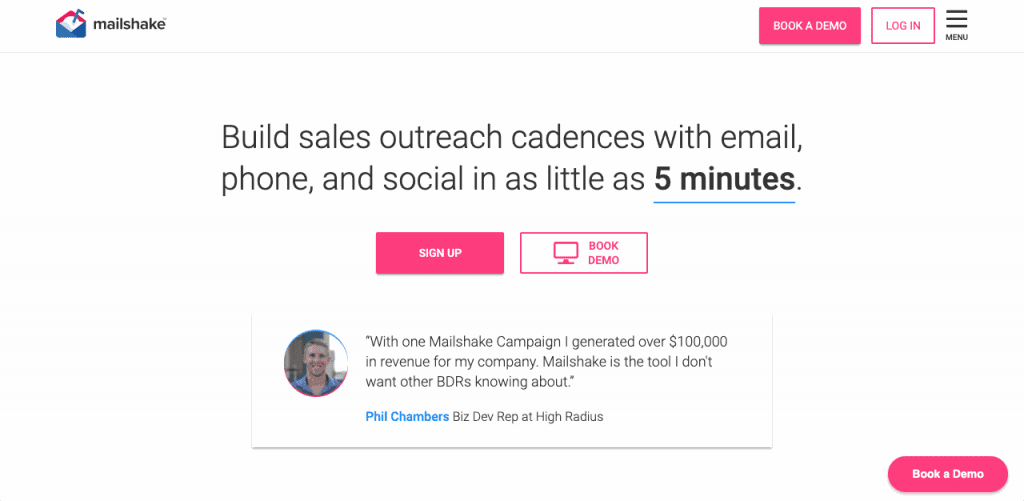 Mailshake is an email platform fully optimized for cold emails. With Mailshake, you can upload your leads through your social media and Gmail accounts. Then you can quickly develop cold emailing campaigns that comply with anti-SPAM regulations to target those cold leads.
This platform also features multiple native integrations that easily nurture leads, allowing marketers to follow up with the right leads at the best time.
LinkedIn Sales Navigator for Social Selling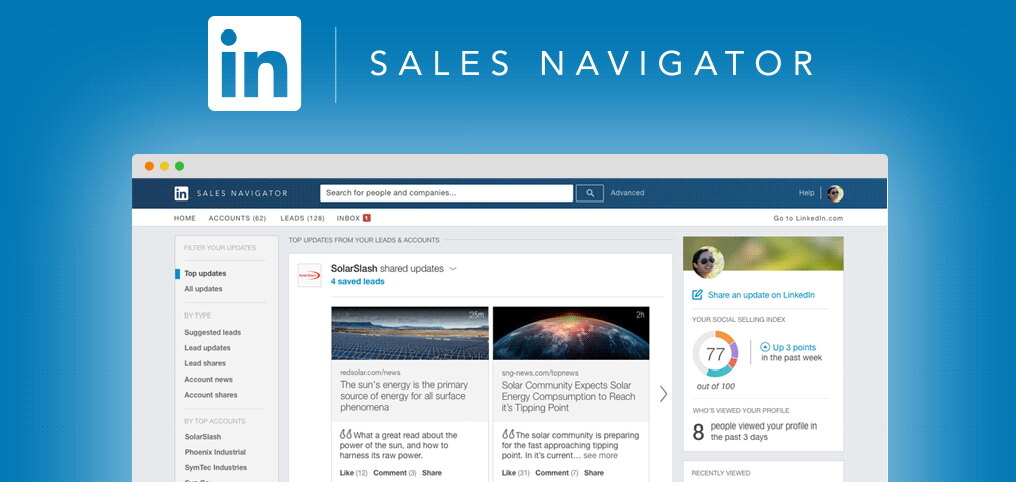 LinkedIn Sales Navigator is a great tool to enhance your social selling approach. With it, you can use LinkedIn as a database, filtering users by their job positions, locations, and other LinkedIn profile information.
Although not necessarily as powerful as other tools and Chrome extensions, the Sales Navigator is still useful to anyone using LinkedIn lead gen as a primary outbound channel.
Aircall for cold calling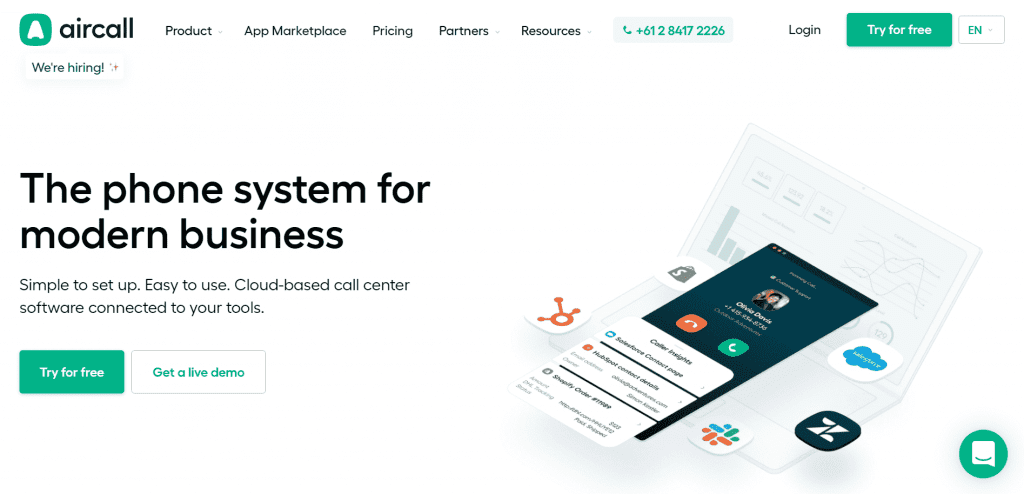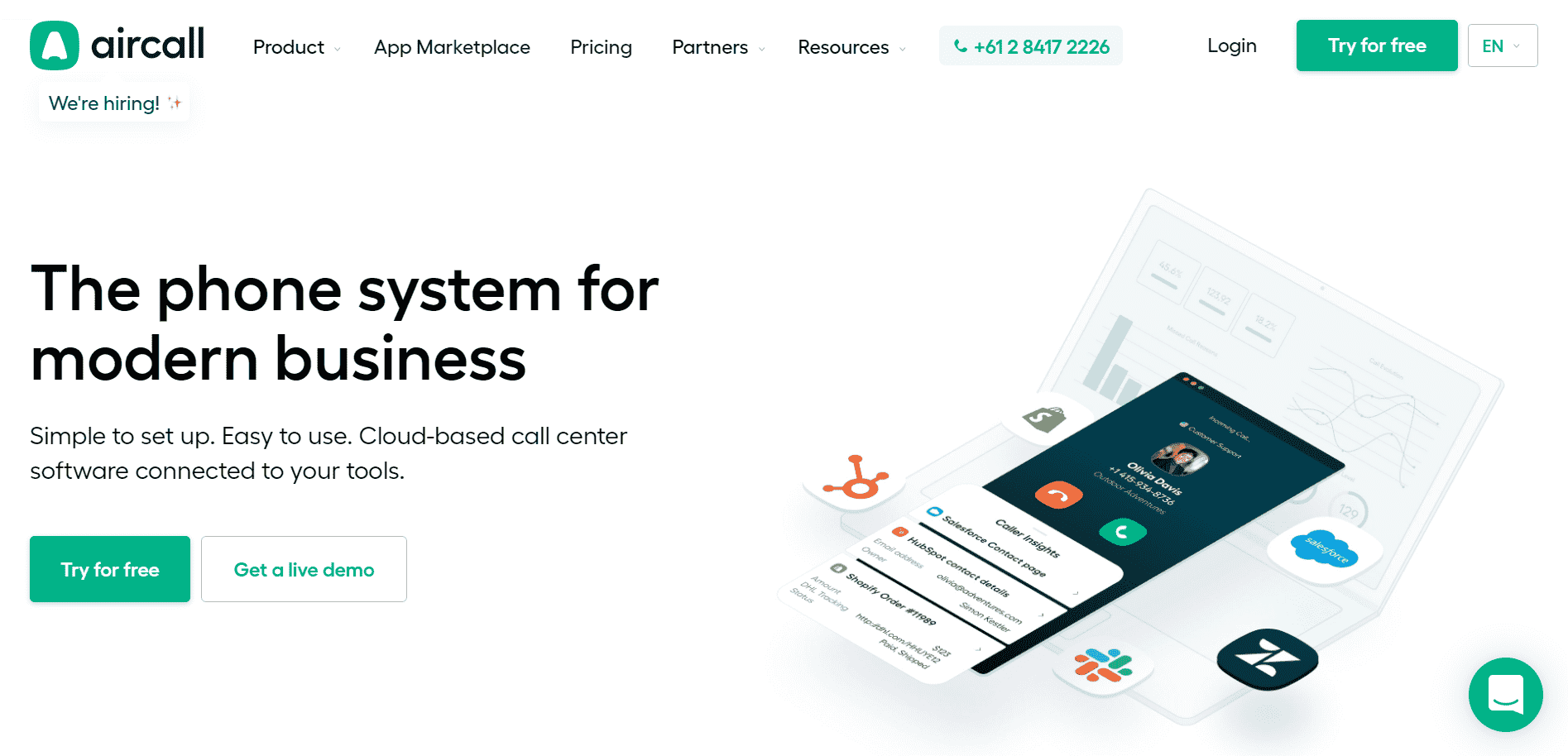 Aircall is a cloud-based phone system built around cold calling.
This tool streamlines your outbound lead generation strategy by connecting to your CRMs and other tools to get access to your leads' phone numbers and develop the right documentation.
The platform is also optimized for remote workers, making it perfect for multiple sales teams across the world.
FAQ About Outbound Lead Generation
Here are the answers to common questions about outbound lead generation:
What is outbound lead generation?
Outbound lead generation refers to marketing and sales efforts designed to actively target and engage leads to introduce them to your product. With a more proactive lead generation technique, outbound efforts can translate into faster lead generation and yield effective results.
What are the best outbound lead generation strategies?
The best outbound lead generation strategies are the ones that best fit your user persona. To develop a great strategy, use your user persona to figure out their pain points and the right channels to engage them. Then tailor your pitch to your user persona to ensure you're giving as much value as possible upfront.

Finally, make sure to focus on building your customer relationship first before trying to convert the lead.
What's better: inbound or outbound?
Although inbound marketing can produce better-qualified leads through long-lasting efforts, outbound lead generation can produce faster results, albeit through more expensive, immediate efforts.
Wrapping up
As we've seen, outbound lead generation can be extremely effective when done right. To help ensure the success of your marketing campaigns, target the right audience through the best outbound strategies.
If you want leads now, use tools like UpLead to generate as many high-quality leads as you need.
Learn more about UpLead today.
Start Your 7-Day Free UpLead Trial
Lead generation doesn't have to be all that painful. With UpLead, you can easily connect with high-quality prospects and leads to grow your company.