Inbound leads, outbound leads, sales funnels, qualifying leads—these are all terms you may have heard regarding B2B lead generation. We'll show you everything you need to know about the lead generation process and how you can leverage B2B lead generation strategies to boost your sales and profits.
Quick Links:
What Is the Lead Generation Process?
The lead generation process is the practice of attracting prospects to your business with the intent of converting them into paying customers. There are many strategies businesses use to attract prospects. Using both inbound and outbound strategies has a better outcome than relying solely on one tactic.
Whether you have a dedicated sales team or run a small business with a modest workforce, lead generation should be a top priority when it comes to the growth of your business. Connecting with potential business customers, creating engagement, and showing the value of your product are all key steps in the lead generation process.
Why Is It Important to Follow the Lead Generation Process?
The B2B lead generation process has a start-to-finish flow that should be followed when implementing a new strategy. The steps may look different from one campaign to the next. Still, the overall process remains the same: Targeted outreach or long-term inbound lead generation, followed by conversion, ongoing engagement, and value-adds. 
While it sounds simple, B2B lead generation is relatively complex. It's easy to pour time and resources into the process, but without understanding exactly how it works and which methods are most effective for your business, returns may not be as high as you'd like.
Let's take an in-depth look at the lead generation process.
A Look at the Lead Generation Process
Whether you're looking to revamp your B2B lead generation efforts or are new to lead generation strategies, understanding the process is essential to launching a successful campaign. Here are the steps in the lead generation process and why they're crucial for generating quality leads for your business.
Find Potential Customers
Finding potential customers is the first step in the lead generation process, and the step most people think of when they hear this "lead generation"'  To find potential customers, you'll need to implement an outbound lead generation campaign or an inbound lead generation campaign—ideally, both. As mentioned, leveraging outbound and inbound strategies together can maximize your results.
A common example of outbound lead generation is a cold call or email campaign. Typically handled by a dedicated sales team, these campaigns collect contact information for potential customers and reach out to them via phone or email. For example, if your business sells software, your team may want to reach out to the head of technology. Or, if you run a manufacturing or retail brand, you may want to contact the head of purchasing. Whoever you'd like to reach, UpLead's Prospector Tool can help you gather the right contacts for your business.
Rather than focusing on targeted outreach, inbound lead generation strategies bring potential customers to your business. Think of strategies like search engine optimization (SEO) or pay-per-click (PPC) campaigns. These strategies attract customers through engaging, valuable content or advertisements. SEO and PPC campaigns are typically managed by marketing or content teams.
Let's take a look at a real-world example: Slack is a very popular collaboration software that allows users within a business to connect quickly and communicate. Slack uses content marketing to connect with potential customers and has a particularly strong presence on social media. They create genuine engagement and grow their customer base by posting relevant content on popular social media platforms.
Convert Potential Customers into Leads
Once you make contact with a potential customer, whether through your outbound or inbound campaign, the next step is to convert potential customers into leads. Just because you reach out and make contact with a potential customer, that doesn't mean they're going to turn into a valuable lead. We'll talk about qualifying leads in the next step, but beginning the conversation with the potential customer is important to build engagement and understand their needs. At that point, you can effectively market your product as a solution to their problems.
This involves understanding your potential customer's business. So, start building a relationship before diving into a conversation about your product. Typically your sales team will reach out to potential customers to convert them into quality leads.
To continue our example, Slack creates meaningful content on popular social media platforms such as Twitter and Facebook. In addition to valuable content, they strategically link material and registration pages to additional information about their service, making it easy for customers to learn more about the platform and how it can be useful for their business. This lead capture strategy allows Slack's team to move to the next step, which is lead qualification.
Qualify Each Lead
Once contact has been made, it's up to the sales team to qualify each lead. As we mentioned, not every potential customer you have will end up being a qualified lead. A lead is typically qualified by fully understanding their needs and how your product or service can fulfill that needs. The process also involves analyzing their general engagement and readiness to purchase.
Your leads must be the right fit for your product. Too often, companies rush through the lead process to make a sale, leading to higher customer turnover and potentially bad word-of-mouth marketing. Taking the time to qualify the lead by asking the right questions and fully demonstrating your product or service is key to successful lead conversion.
For example, their sales team assesses the information for initial qualifying once Slack captures lead information from links in their social media content. This may lead to additional conversations for further qualifying, or they may have enough information to qualify the lead and move on to the next step: attempting to convert them into customers.
Turn Leads into Customers
Once a lead is qualified, it's time to make the sale. This is where your sales team truly shines. Contacting and qualifying potential customers is one thing; closing the sale is another. B2B sales work differently than B2C sales. Instead of having a brick-and-mortar location for your products or services, B2B sales typically involve a more formal contact method, such as a sales meeting. This can be a great opportunity to personalize your sales pitch.
Your sales team should be prepared to answer any customer's questions and bring the proper sales documentation and any applicable contracts the customer needs to sign. Expect some resistance in the steps leading up to this point; it's normal for your qualified leads to have objections at each step until the sales contract is signed.
Always a great example of successful B2B sales processes, Slack's sales team reaches out to continually develop a relationship with their potential customers. Like many software companies, Slack uses account managers to create a personalized experience for each client.
Continually Provide Value to Turn Customers Into Brand Ambassadors
Just because the sale has been made, it doesn't mean the lead generation process is over. Your customers deserve high-value relationships, ongoing value-adds, and a high-quality customer experience. Continue to provide value to your existing customers, whether they just purchased from you or have been customers for a long time. While it's not a direct lead generation strategy or part of the initial sales funnel (which we will discuss momentarily), nurturing your customers can turn them into brand ambassadors.
Word-of-mouth marketing is a powerful tool for future lead generation. Potential customers rely on existing customer testimony when making decisions, so providing a great experience for your existing customers is a simple, effective way to generate future growth for your business. Whether you have dedicated account managers or inbound customer service teams, it's vital to prioritize the customer experience.
Adobe's Ambassador Program is an excellent example of using brand ambassadors for continual lead generation. Check it out here!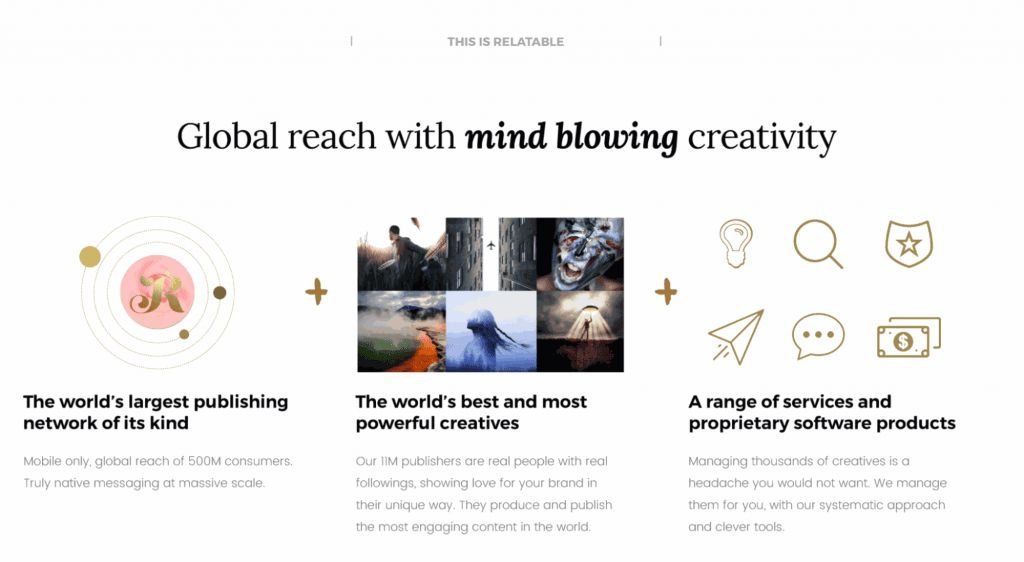 Think of the Lead Generation Process as a Funnel
Oftentimes, the lead generation process is seen as a sales funnel. In fact, the terms are often used synonymously because the steps in a sales funnel are very similar to lead generation steps. The sales funnel process includes prospecting and capturing contact information for potential customers, making intentional initial contact, establishing a follow-up procedure, overcoming obstacles, and making the sale.
Understanding the sales funnel and the lead generation steps will improve your overall lead generation process and strategies. The natural progression of a sales funnel narrows your sales efforts. The initial stages are broad, capturing as many potential leads as possible. As you work through the funnel, you move forward only with qualified leads and then convert those leads that are ready to make a purchase. This broad-to-narrow approach allows you to build a list of potential customers quickly.
Your prospects may be at very different points in the sales funnel. A skilled sales team will be able to understand where they are in the process and what they need to continue on their purchasing journey. They may not be ready to purchase today, but that doesn't mean the sales team shouldn't put time and effort into building a relationship.
Some potential customers are going to be more challenging than others. Even those ready to make a purchase today may have significant objections. Whether they purchase today or purchase in six months, it's still important to nurture and understand each qualified lead.
Tips on How to Improve Your Lead Generation Process
Now that you understand the fundamentals, let's look at some top tips on improving your lead generation process and maximizing your prospect conversion.
Choose the Right Marketing and Sales Channels
Choosing the right marketing and sales channels simply means meeting your potential customers where they are. Understanding your target audience and where they engage with businesses is an important step in improving your business' lead generation process. Do your customers interact primarily online? Is your industry focused on events and expos?
Your business may need to use multiple marketing and sales channels, just like it may need to use both inbound and outbound lead generation strategies. For example, initial prospecting may occur at an expo, and the follow-up may be completed via phone. Or, initial contact may be made online with an outbound email campaign, and additional conversations may happen in person. Understanding your audience will drive your specific lead-generation strategies and provide important information as to how you should move potential customers through the sales funnel.
Cisco's unique approach to meeting customers where comes in the form of a one-of-a-kind content marketing campaign—an online graphic novel. This unique storytelling tactic showed the value of Cisco's products in a fun, engaging way.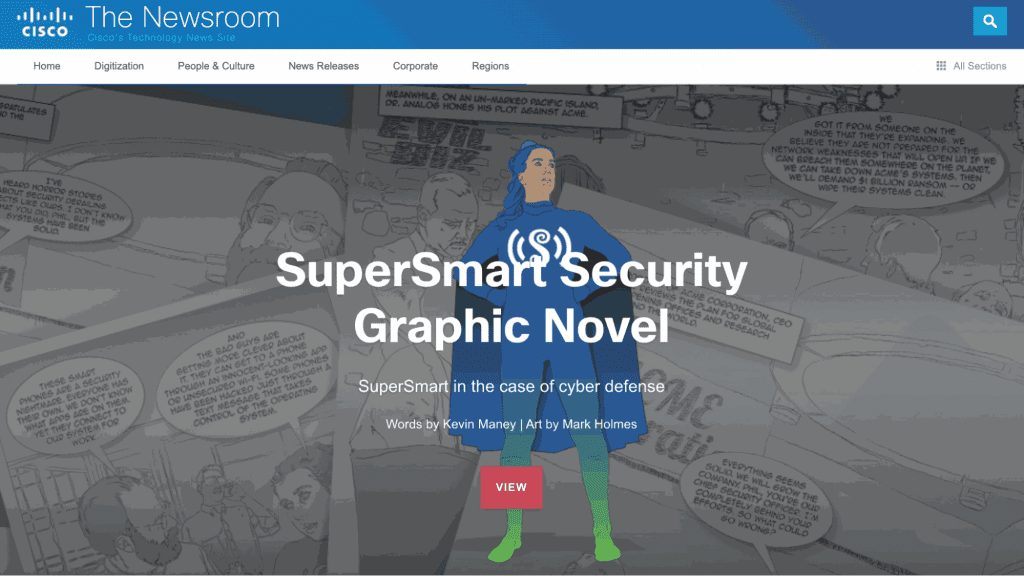 Take Advantage of Lead Generation Tools
Even the best sales and marketing teams are only as good as their tools. If your business isn't investing in lead-generation tools, it's time to update your arsenal. UpLead's lineup of effective tools can help take your business' lead generation strategies to the next level.
UpLead's Prospector Tool is an incredibly powerful platform designed to help you focus more on contacting potential customers and less on data accuracy. With a 95% data accuracy guarantee, UpLead's industry-leading tool gets it right virtually every time. No more guessing if email addresses and phone numbers are correct, no more bouncebacks, and no more manual scraping of contact information.
UpLead's Email Verification Tool provides real-time email verification, which means you only get valid, live email addresses for your contacts. Other tools offer around 50% data accuracy, which means a lot of lost time and effort reaching out to no longer valid contacts.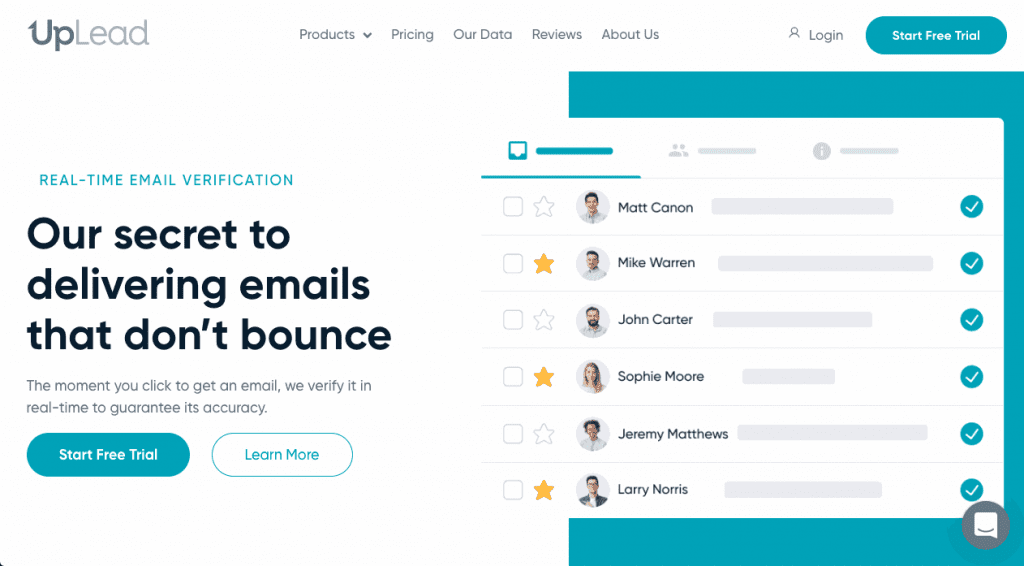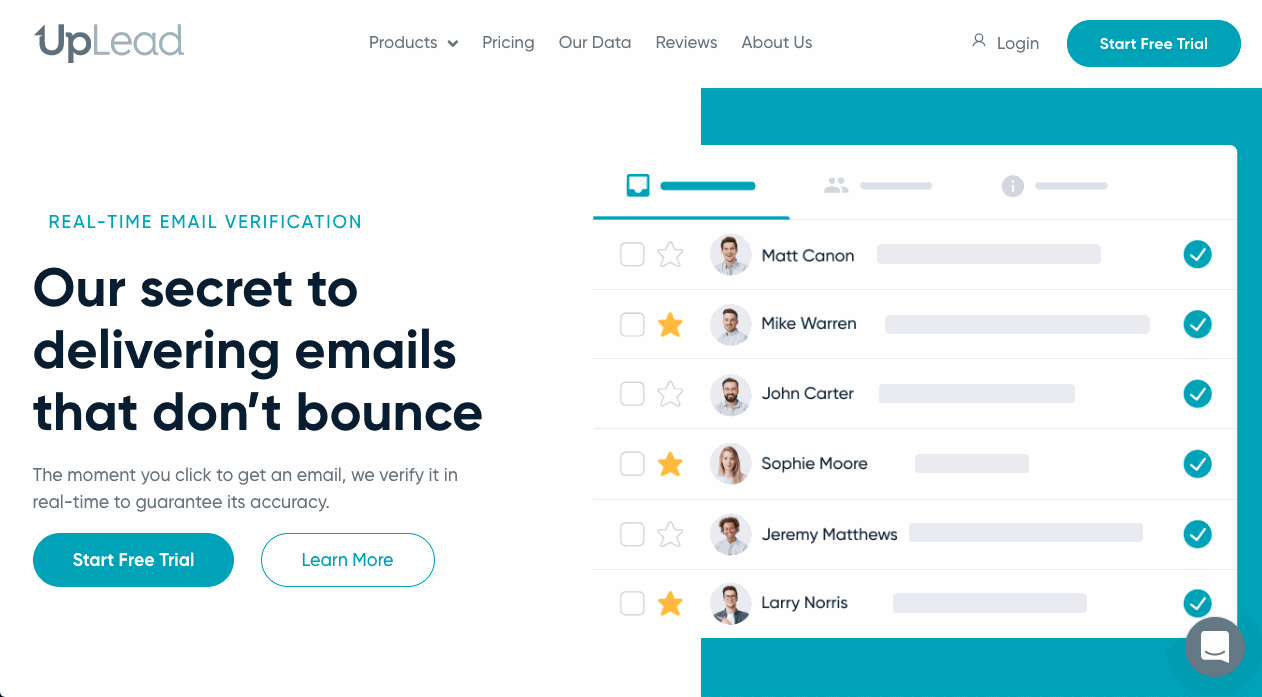 Start Your 7-Day Free UpLead Trial
Lead generation doesn't have to be all that painful. With UpLead, you can easily connect with high-quality prospects and leads to grow your company.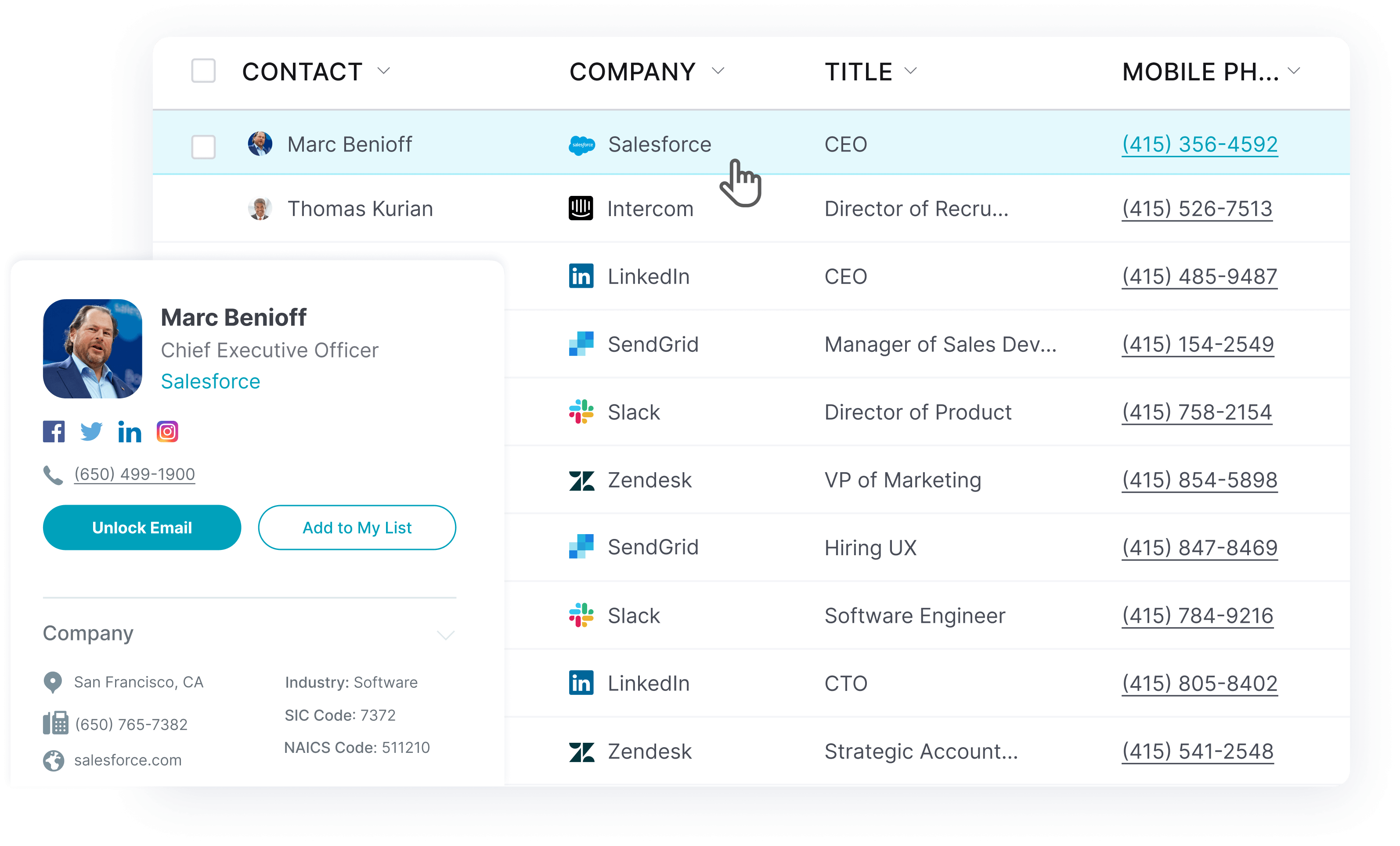 Develop a Database of Qualified Contacts
Gone are the days of manually entering contact data into a central Excel spreadsheet. It's time your business upgraded to a dedicated prospecting database. With intuitive tools and a streamlined dashboard, UpLead's Prospector is the ideal database for your business. Store countless verified contacts with real-time validation, leverage 50+ filters to access the right contacts for your business quickly, and take your business global with worldwide contacts.
The Email Finder is another excellent resource for your prospecting database. With real-time validation, you'll no longer have to guess email contacts and only pay for valid email addresses. The tool lets you export thousands of email addresses in seconds, significantly reducing time spent manually collecting contacts and allowing you to focus your time and energy on outreach.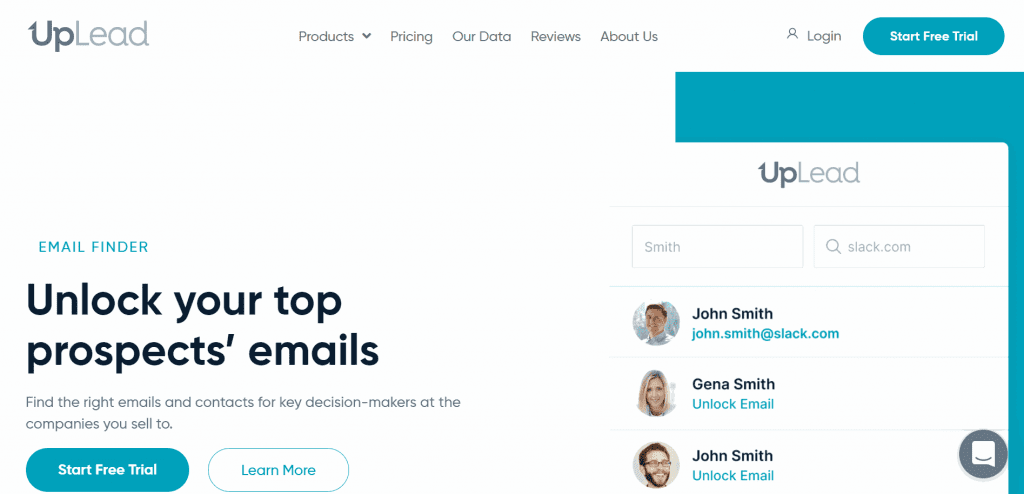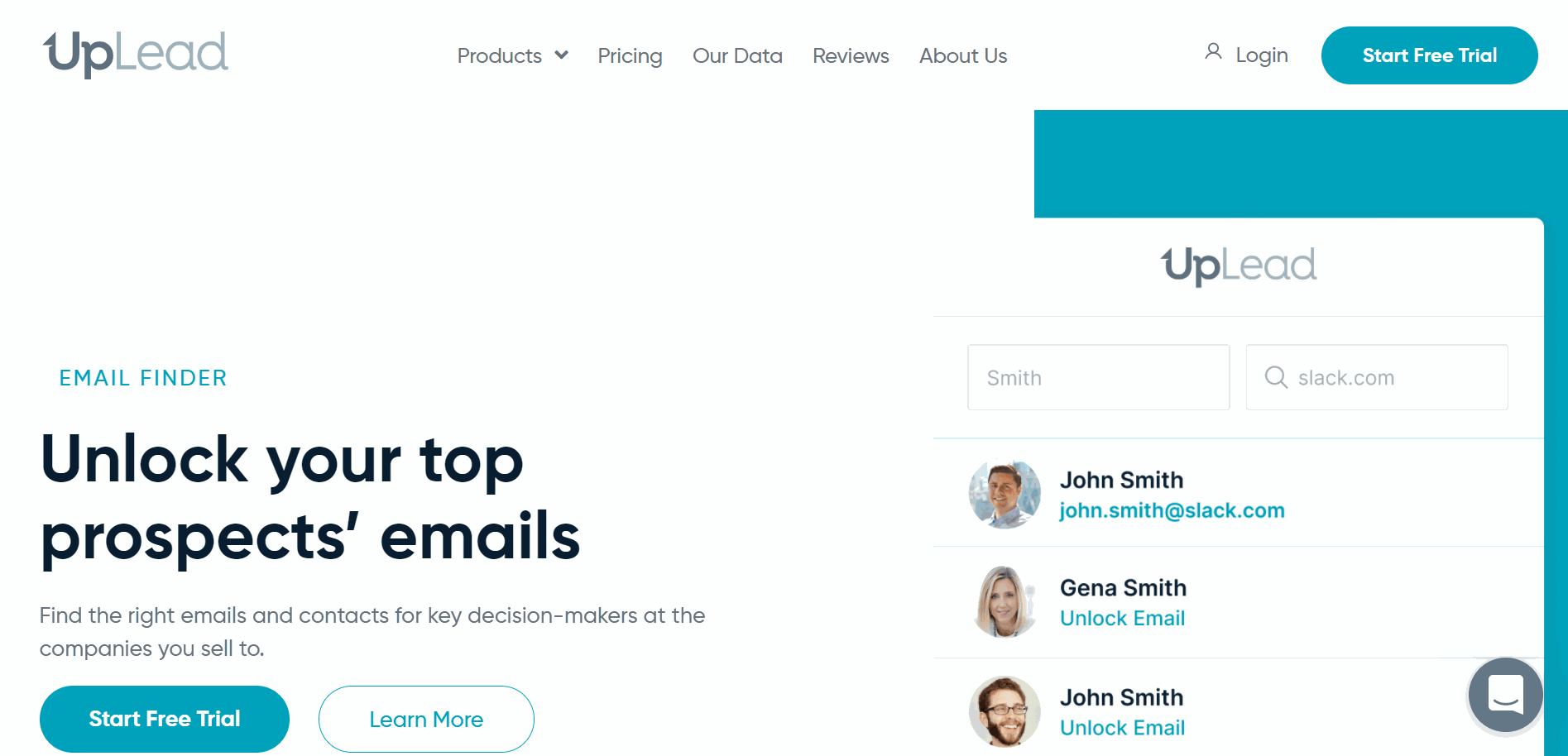 Start Your 7-Day Free UpLead Trial
Lead generation doesn't have to be all that painful. With UpLead, you can easily connect with high-quality prospects and leads to grow your company.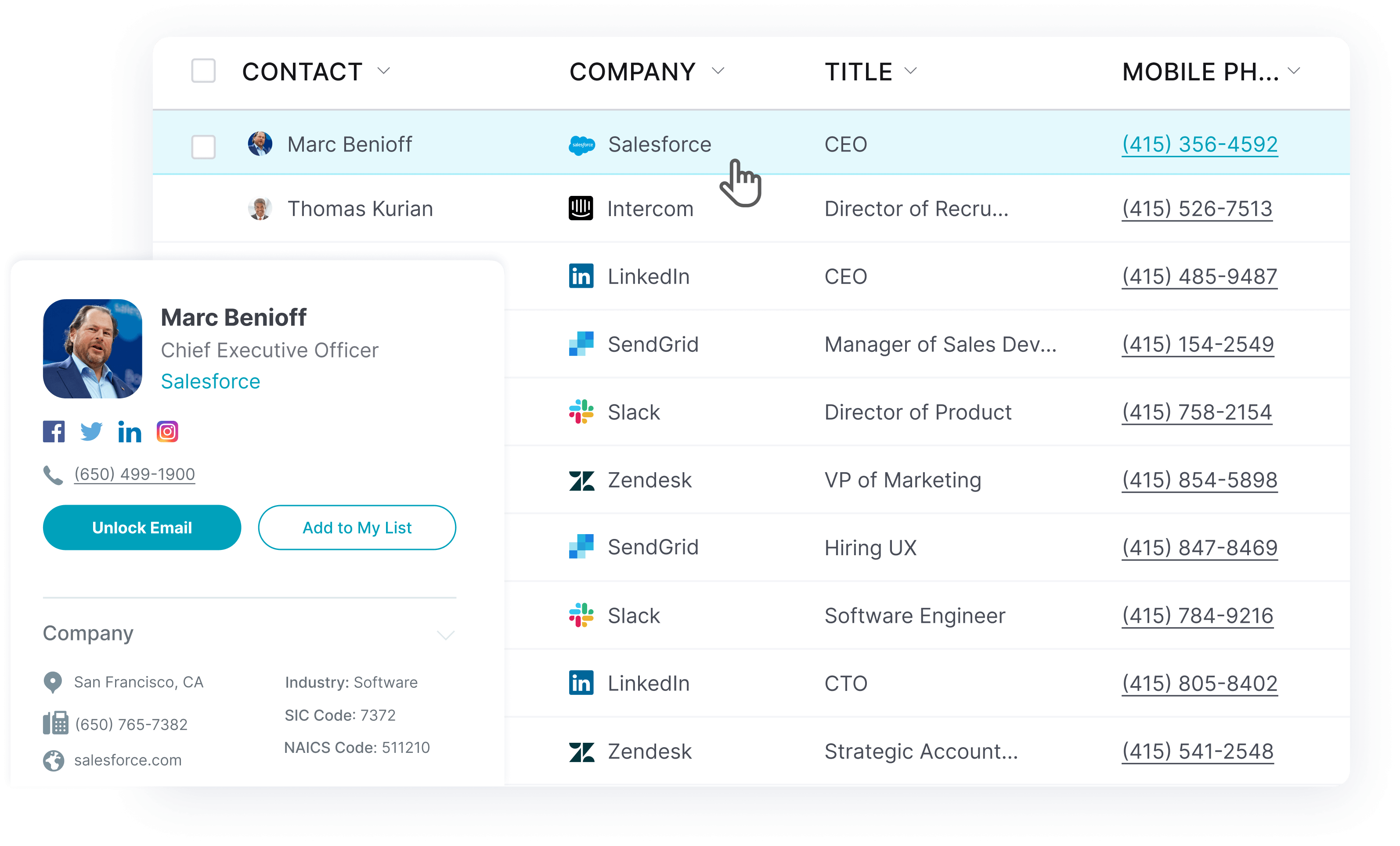 Monitor, Evaluate, and Improve
Lead generation strategies should be monitored, evaluated, and improved like any marketing strategy. Often referred to as A/B testing, it's a good idea to develop variations of your strategies, specifically your outbound strategies. Email click rates are a simple way to monitor campaign success, and testing out various subject lines and email content will often generate different results.
Your lead generation project isn't complete once you click send on an email campaign or once you call everyone on your contact list. Every campaign should be assessed and analyzed, and it's often worthwhile to run the campaign again after adjustments are made.
A/B testing is an important factor in any lead generation campaign. Here are three case studies that prove just how vital it can be for your lead generation outcomes.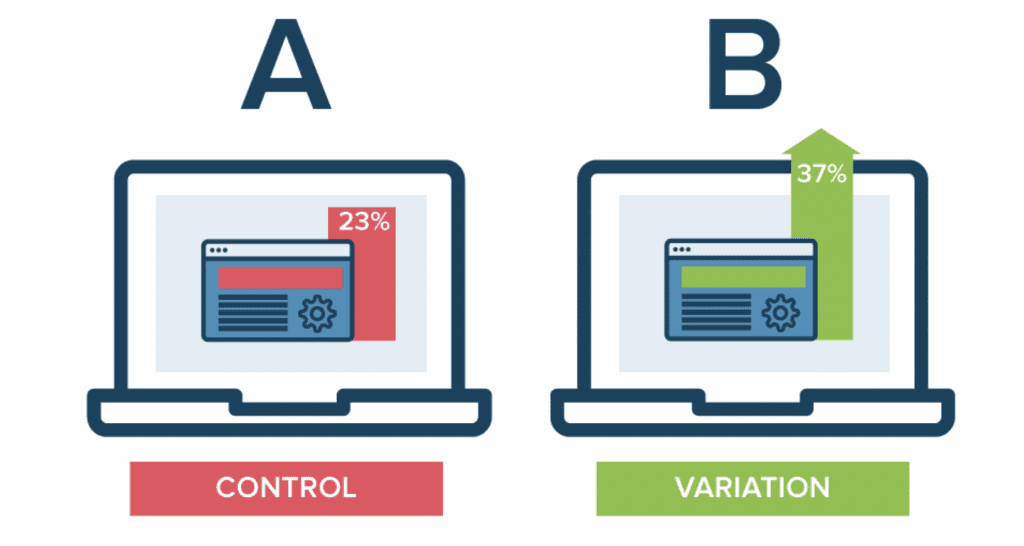 Lead Generation Process FAQ
As you can see, there's much to know regarding the lead generation process. Lead generation is vital for any business, regardless of your industry. Here are some key takeaways:
What is B2B lead generation?
B2B lead generation is the process of collecting contact information for businesses that are potential customers. Lead generation can include both inbound and outbound strategies. The lead generation process can be seen as a sales funnel, starting with broad contacting and prospecting efforts, which are narrowed down when qualifying leads and making the sale. Remember, qualifying a lead before moving them forward in the sales funnel is important. Accurate lead qualification means a higher likelihood of conversion.
What should be the first step in your lead generation process?
The first step in your lead generation process should be finding potential customers. Once you identify your target audience or target potential customer base, you need the right tools to identify accurate contact information and manage your lead generation strategy. UpLead's Prospector Tool guarantees 95% data accuracy, which means you can focus on reaching out to all your potential customers instead of worrying about the accuracy of their contact information.
What You Need to Remember About the Lead Generation Process
With these lead generation steps and tips in mind, your business will be primed for success. Remember, the lead generation process is often seen as a sales funnel, with each step reducing the number of contacts to focus on. Building engagement and valuable connections in each step of the lead-generation process is important. Still, it's also important to understand which prospects to focus on and which ones are not the right fit for your product or service.