In this article, we will review the best email lookup tools to search for an email address. We'll analyze them based on the following factors:
Features
Pricing
Reviews
Capability
By the end of the article, you'll know exactly which email lookup tools to use to look up email addresses.
Let's get started.
Email Lookup Tools: Best 30+ Email Search and Finder Tools
These are the best tools for looking up email addresses:
1. UpLead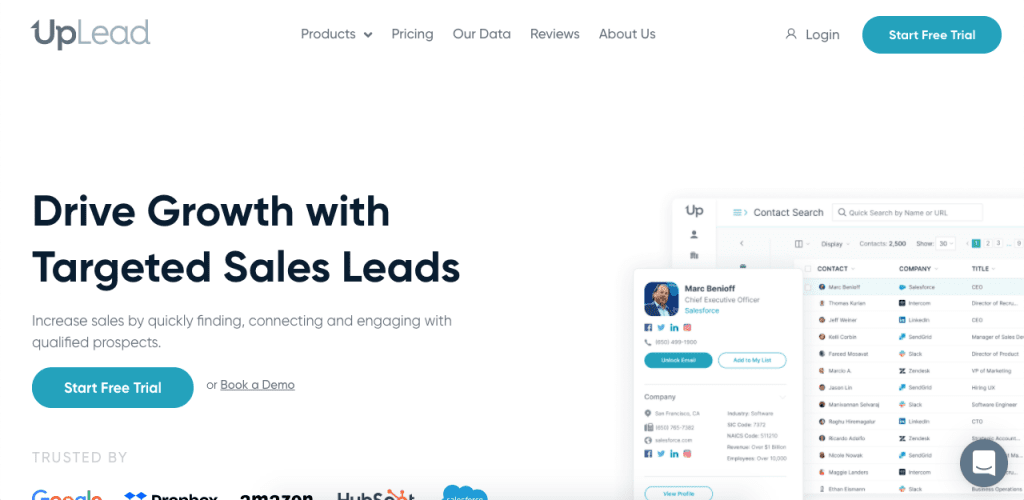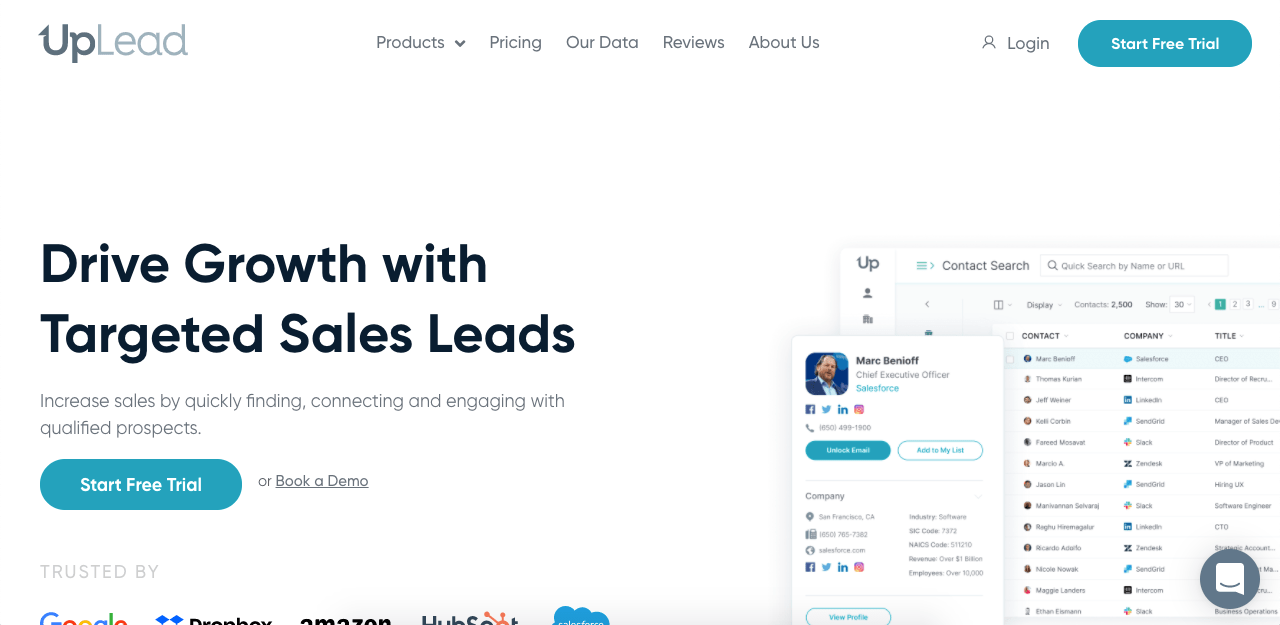 Trusted by clients like HubSpot, Google, Amazon, and Dropbox, UpLead is an online B2B sales intelligence platform that can take your prospecting efforts to the next level.
While multiple companies will not disclose the accuracy of their data, UpLead gives you data so truthful and accurate that it comes with a 95% accuracy rate .
Plus, all email addresses are validated right before you download them, so you always know you're paying only for the valid addresses and keep the rest.
Finally, UpLead doesn't just show you an email address; you also receive the person's whole profile.
With UpLead, you can quickly learn more about your lead before contacting them so you can personalize your message to each individual.
Pros:
Lighting-fast
Easy to use
Bulk searching capabilities
Great for lead generation
Data accuracy guarantee
Intuitive customer profiles
Email verification
Cons:
Not ideal for just one or two email addresses per month
Doesn't have a mobile app
Start Your 7-Day Free UpLead Trial
Lead generation doesn't have to be all that painful. With UpLead, you can easily connect with high-quality prospects and leads to grow your company.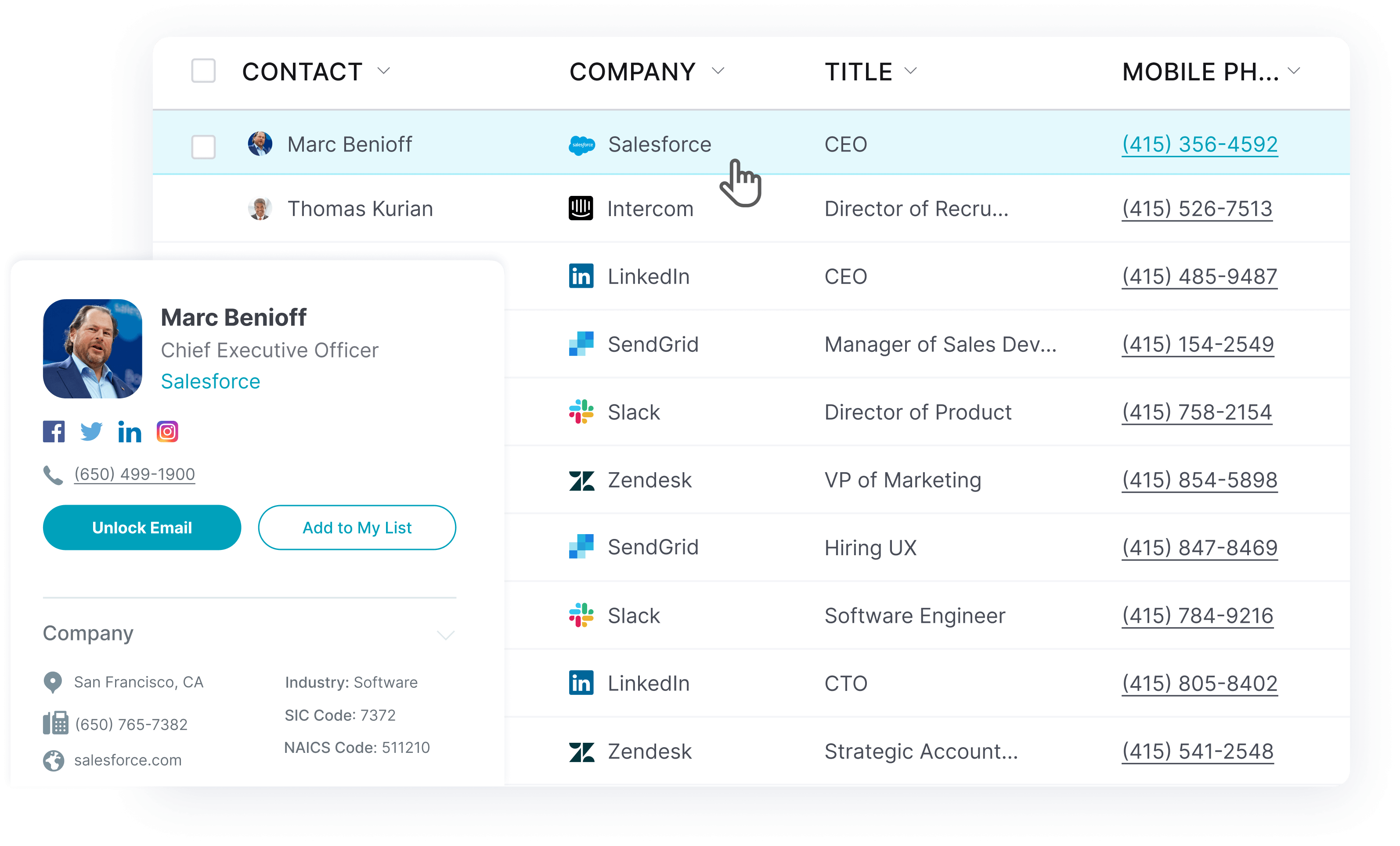 2. Hunter.io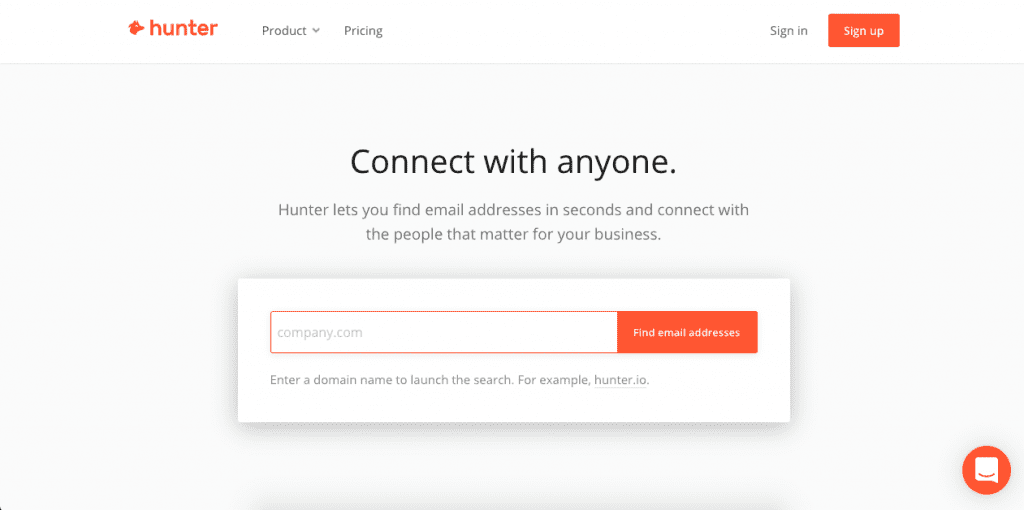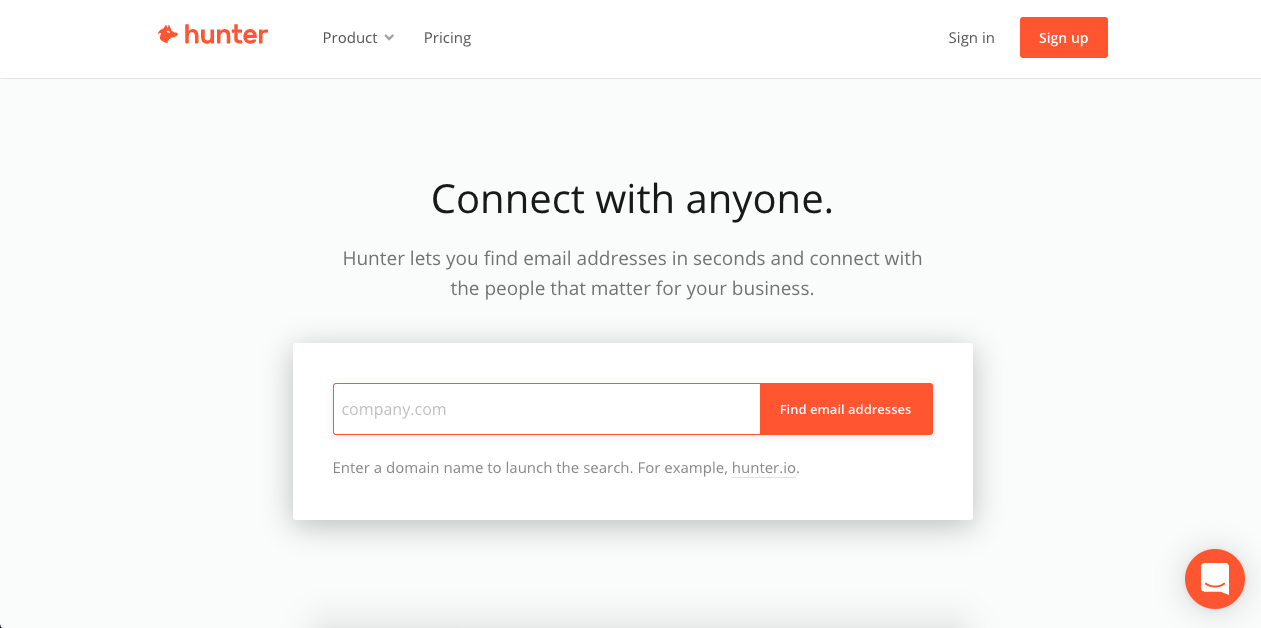 Hunter.io is a great option for finding email addresses based on the parent company. All you need to do is type a company domain name, and you'll receive all the associated email addresses.
This platform allows you up to 100 free monthly requests, with paid options for additional requests.
Pros
Free account
Great for discovering all email addresses related to one company
Easy to use
Cons
Can't find personal email addresses
Limited professional data
No data guarantee besides email validation
No LinkedIn integration
Here are some Hunter.io competitors if you're looking for alternatives.
3. Find That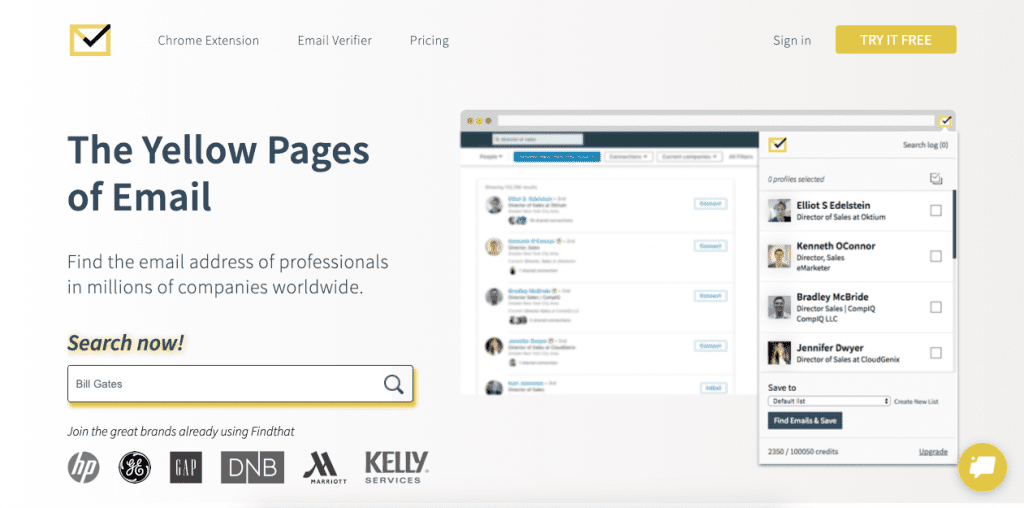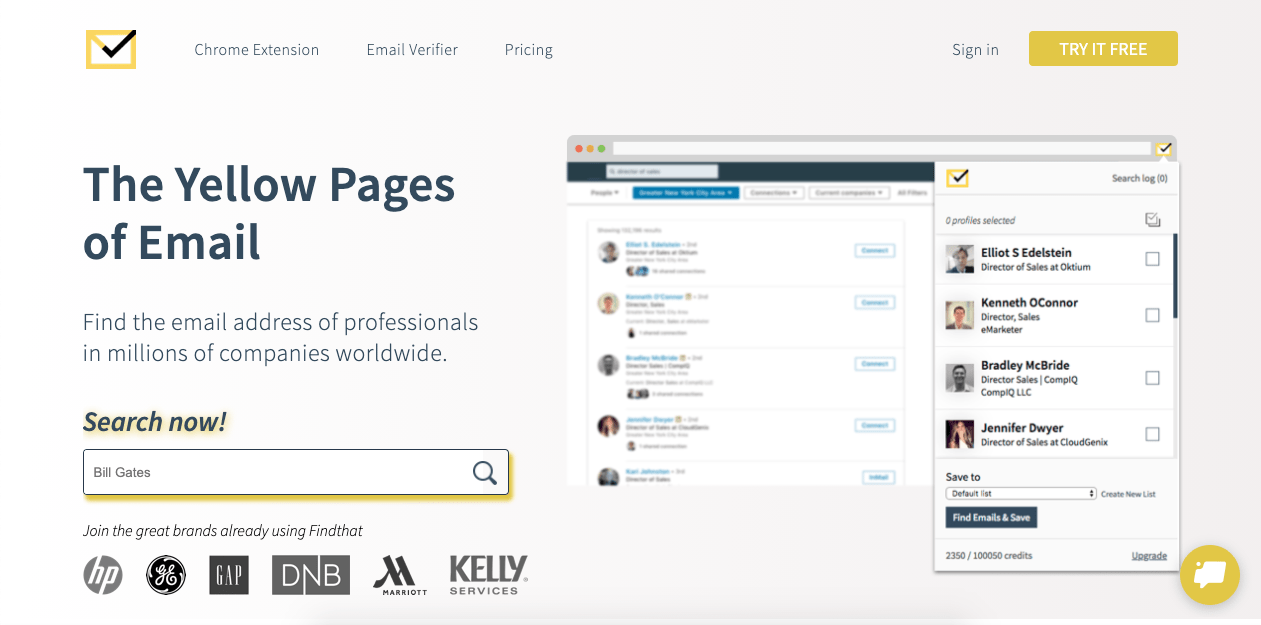 Self-labeled as "The Yellow Pages of Email", Findthat is an email address lookup tool that allows you to find a person's email address by looking them up through their name, company, or domain name.
Findthat ranks its results by confidence and lists the information that's most likely to be accurate on top. You can also use this tool to verify your email addresses.
It has a free plan option with 50 search credits, with more advanced options for more searches.
Pros
Free plan available
Easy to use
Bulk lookup capabilities
Powerful integrations
Fairly accurate results
Cons
No data guarantee
Slow searches
Confusing confidence scores
4. Voila Norbert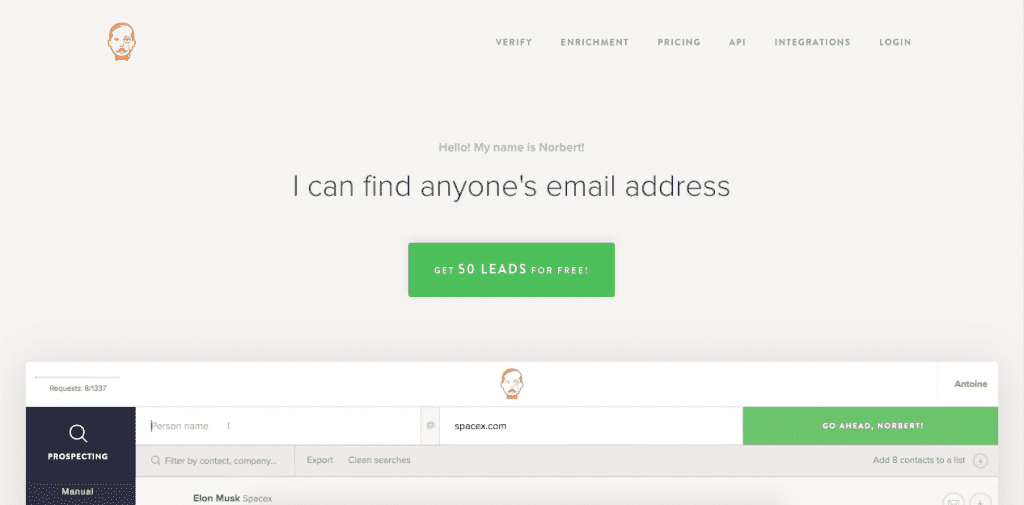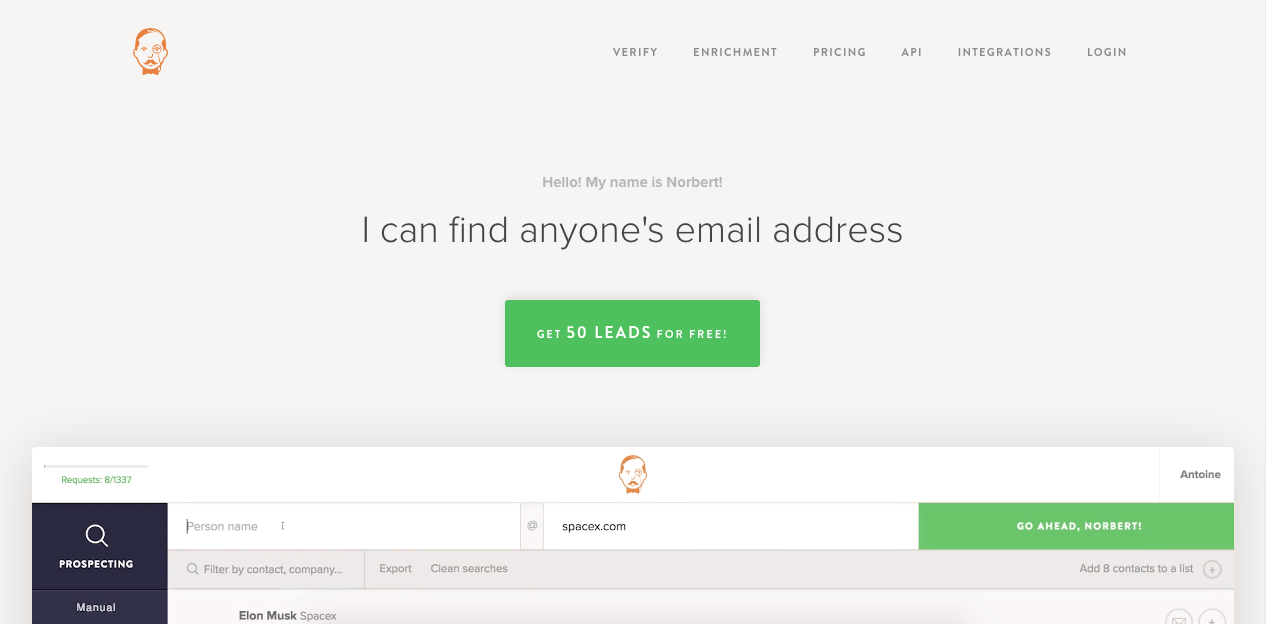 Voila Norbert is a very easy-to-use email address lookup tool. You only need to type the person's email address and company domain name, and the platform will find the results.
This platform offers 50 free searches per account; failed searches don't count toward search credits. However, the platform doesn't check for catchall addresses. Your queries may also be limited to avoid being blocked by SMTP servers.
Pros
Free searches available
Easy to use
98% success rate
Cons
Not great for multiple lookups
No checks for catchall addresses
No data guarantee
5. FindThatLead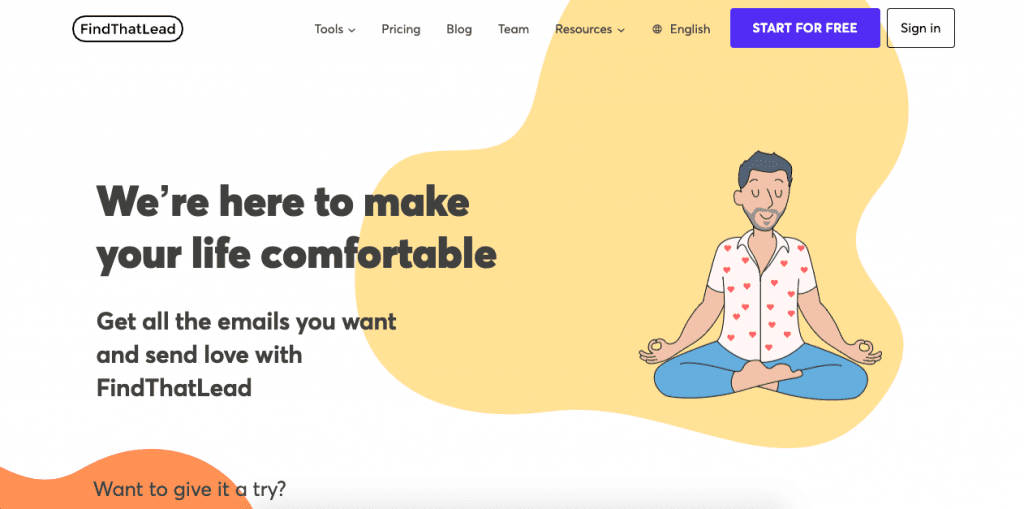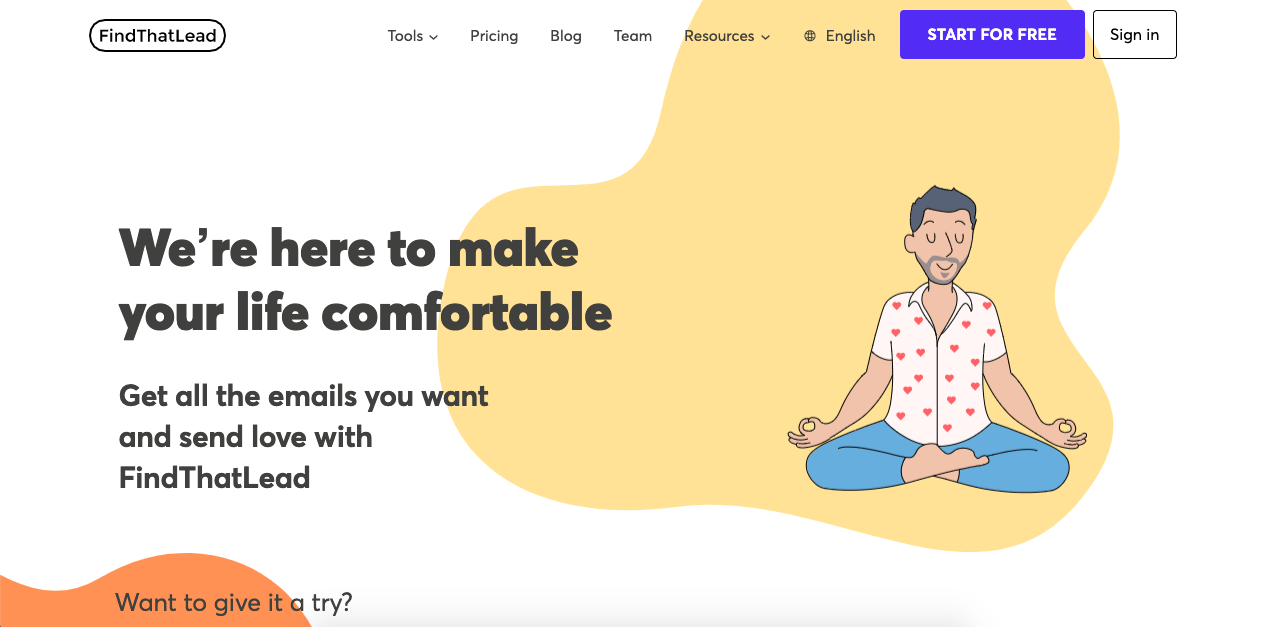 FindThatLead may be a great solution if you're looking for account-based leads. You can find emails through any company URL and import all leads to a spreadsheet through its Chrome extension.
The platform gives you 300 free credits per month or 10 per day, or you can purchase 1,500 credits per month for $29 for more advanced searches.
Pros
Great for professional email addresses
Verifies downloaded email addresses
Integrates with its own email-sending platform
It can be used on social media profiles
Cons
Lack of CRM integrations
Fairly expensive
No data guarantee
6. AnymailFinder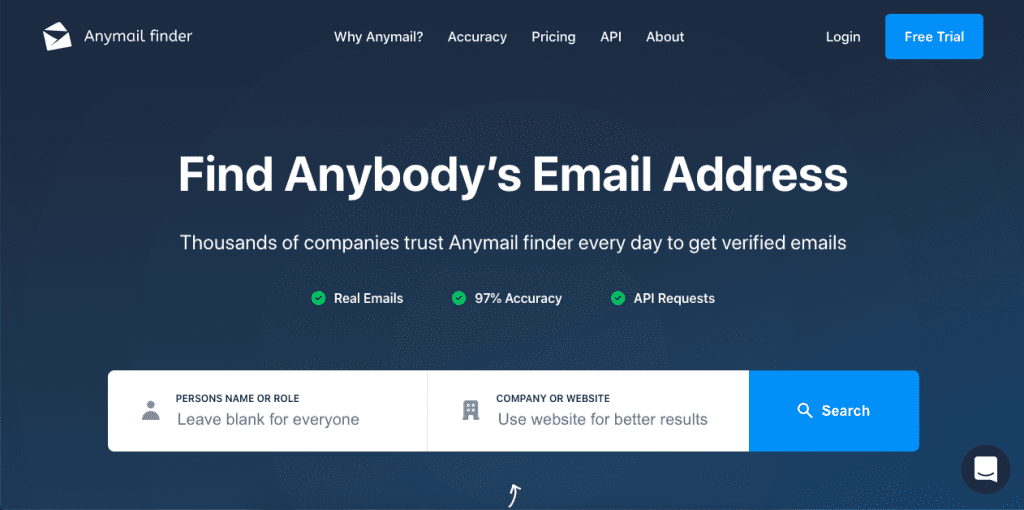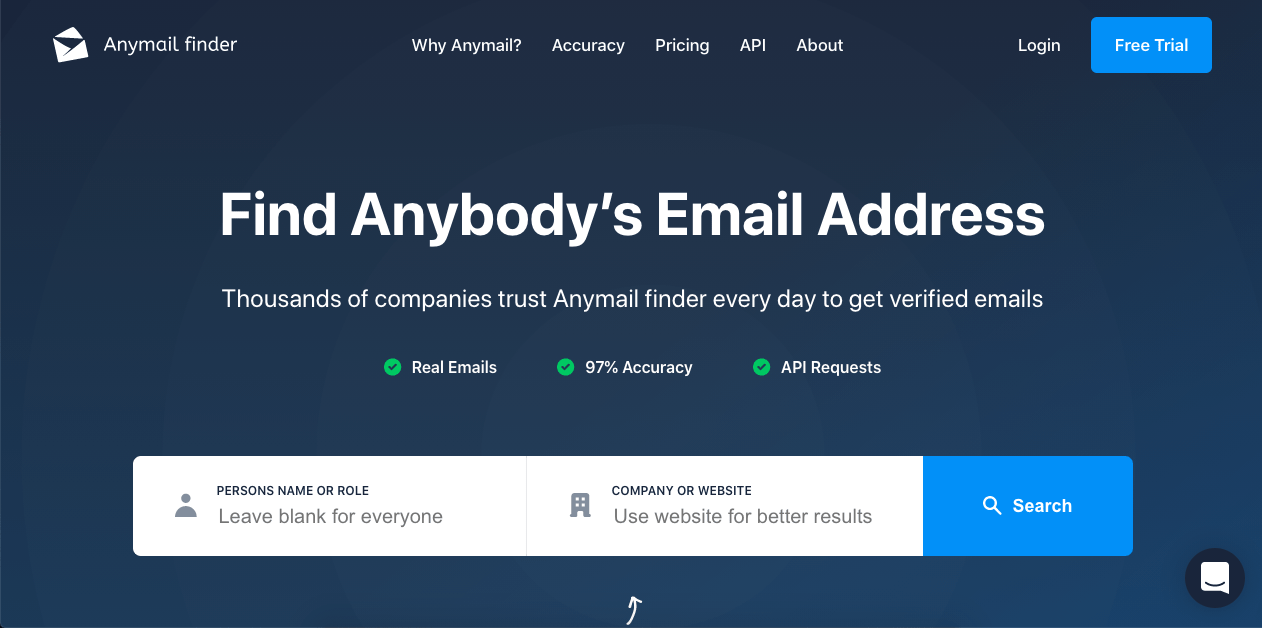 Another email lookup tool with a simple interface and free lookups is Anymail Finder. With this tool, you receive 20 free verified email address searches, and you can search for an individual's email address or all addresses associated with a domain.
This tool also allows you to search for email addresses in bulk and search through billions of websites. You only pay for addresses that are verified before downloading.
Pros
Email verification
API integration
Bulk-search available
Powerful multi-website searching capabilities
Cons
Very few free searches
Not great for personal email addresses
7. Clearbit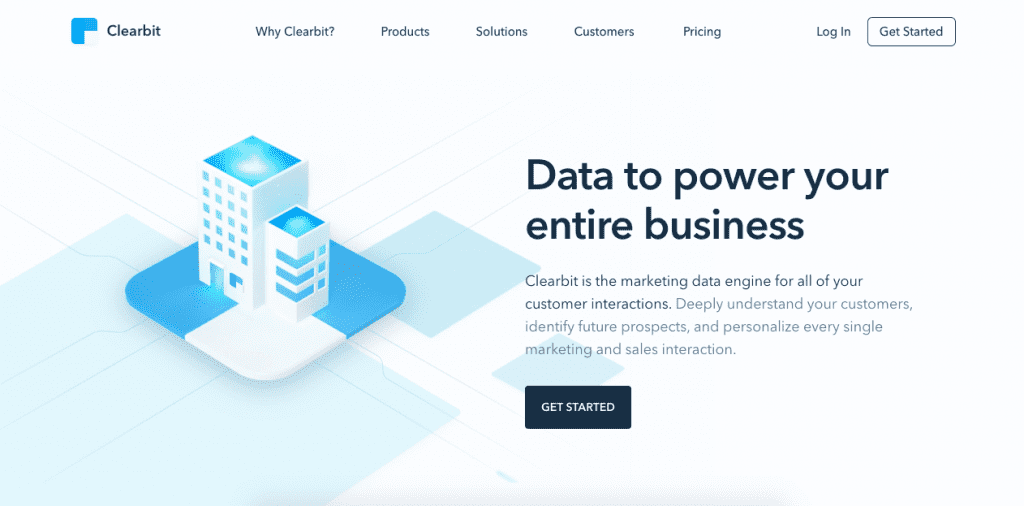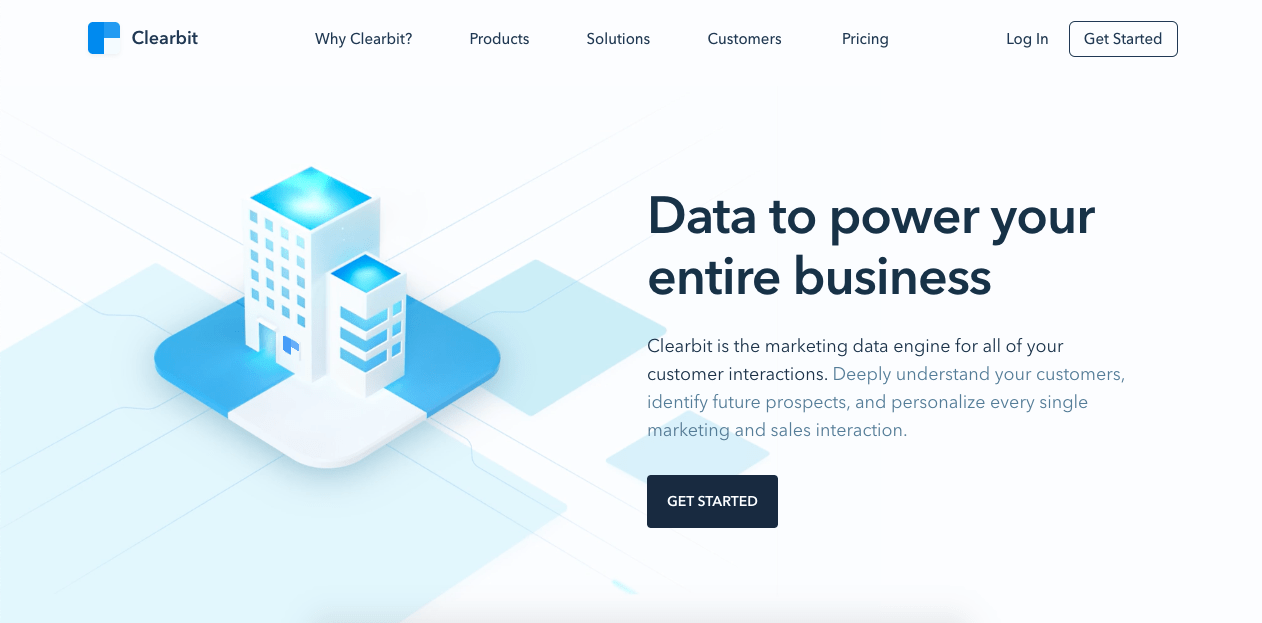 Clearbit gives you a very streamlined approach to email address lookup. The Clearbit extension sits in your Gmail inbox or web browser and allows you to look up email addresses on the compose screen.
The tool also integrates with multiple platforms like Marketo, Segment, Salesforce, and Zapier, and its "Connect" feature works with both Outlook and Gmail.
Pros
Supports some CRMs
Integrates with Gmail
It gives you social media information and photos when available
Cons
Limited CRM integrations
No data accuracy guarantee
Here are other Clearbit alternatives to consider.
8. LinkedIn Sales Navigator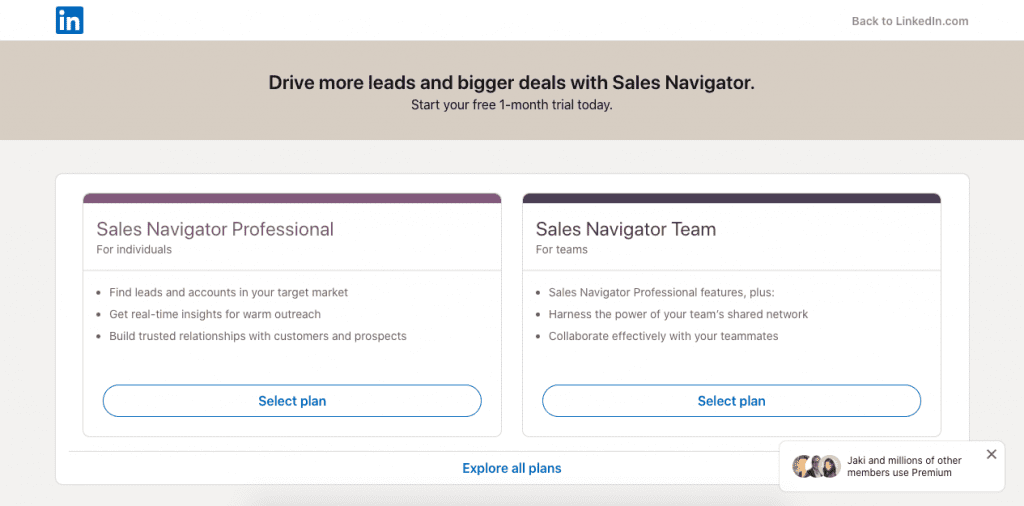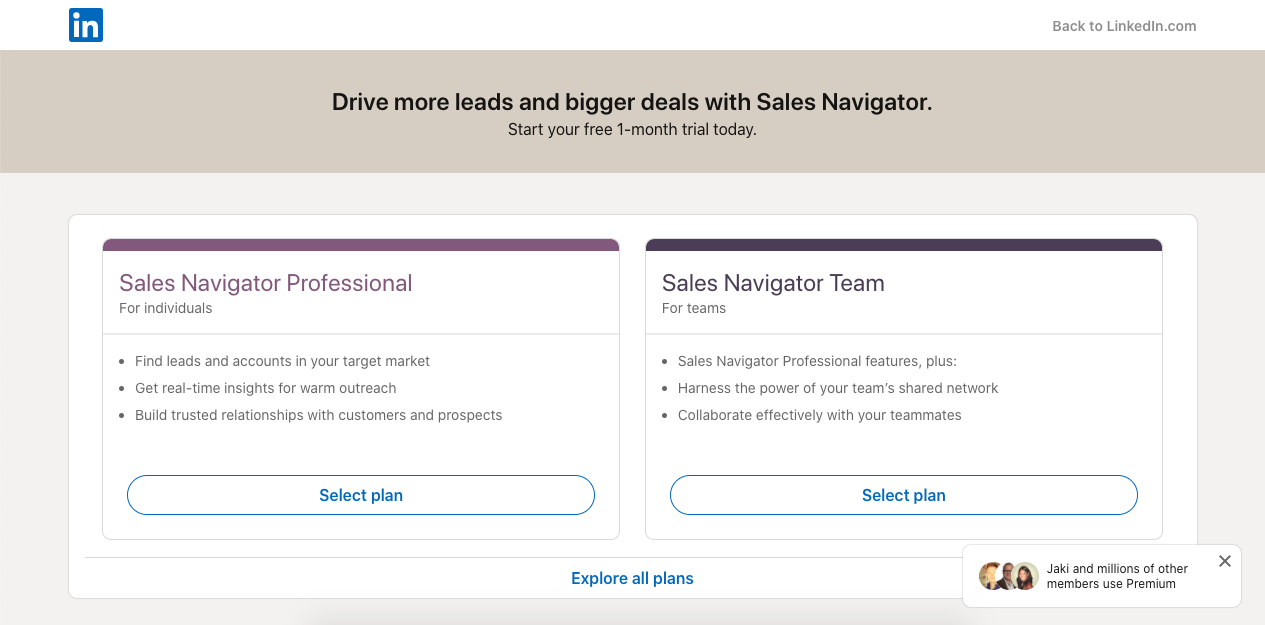 LinkedIn Sales Navigator is a powerful tool created by the most popular professional social media platform.
This Chrome integration lets you go from locating an email address to sending an email with Gmail in just one click.
It's a great tool made by a platform that truly knows how to help professionals connect.
Pros
Gives you information about how you're connected with the leads you find
Very advanced profiles and information
Great for tracking and organizing prospects
Cons
Expensive option if you need multiple leads
Lack of integrations
Many customers use UpLead as a solid LinkedIn Sales nav alternative.
9. LeadFuze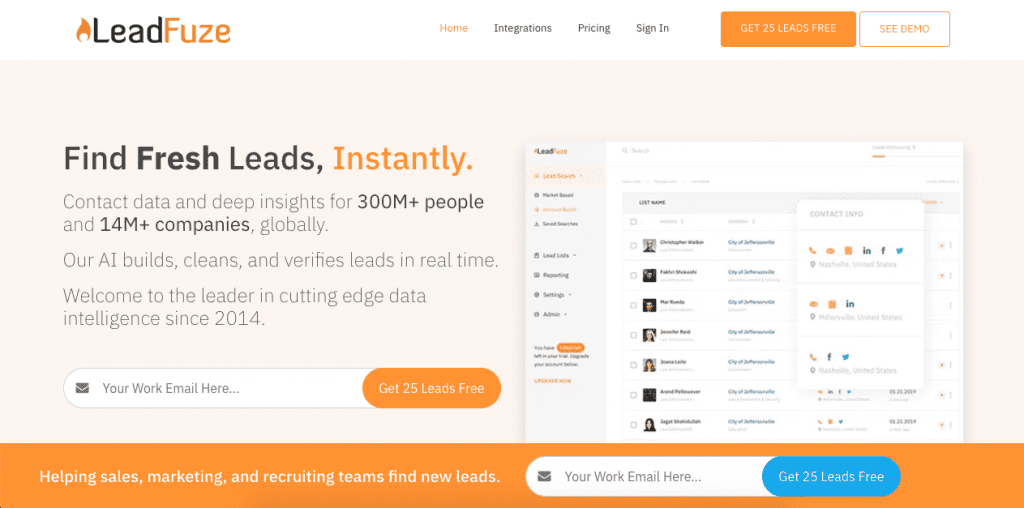 Another email lookup tool in the form of a Chrome extension is LeadFuze. This platform will find email addresses and all kinds of information, such as social media profiles and other relevant professional information about your leads.
You can also use LeadFuze for email creation, drip campaigns, and email tracking, and it offers a limited 25 lookups for free. Paid plans start at $397 per month for 1,000 searches.
Pros
Fairly accurate
Great for integral information
Great for more than just email lookups
Good integrations
Cons
Fairly expensive for a lookup tool
Higher learning curve than most lookup tools
Slow email-based downloads
10. Snov.io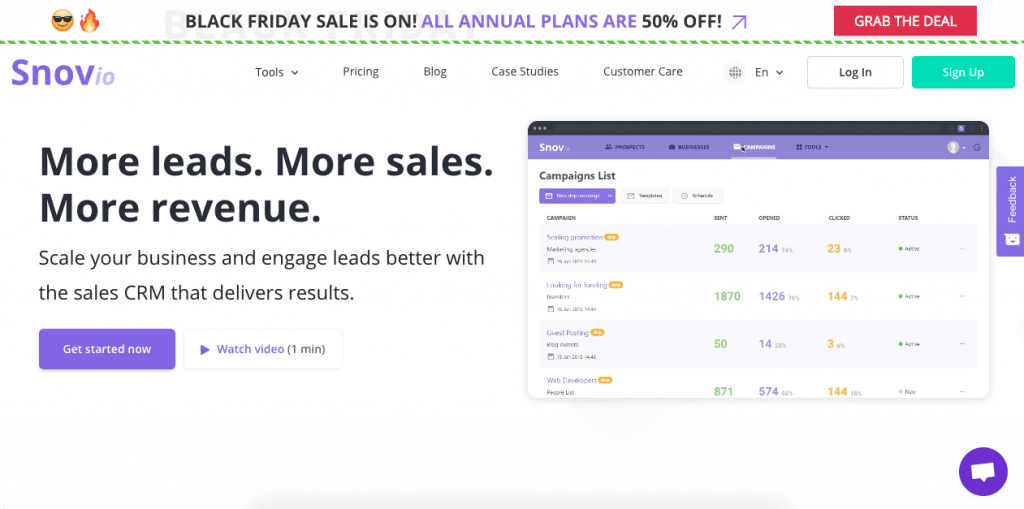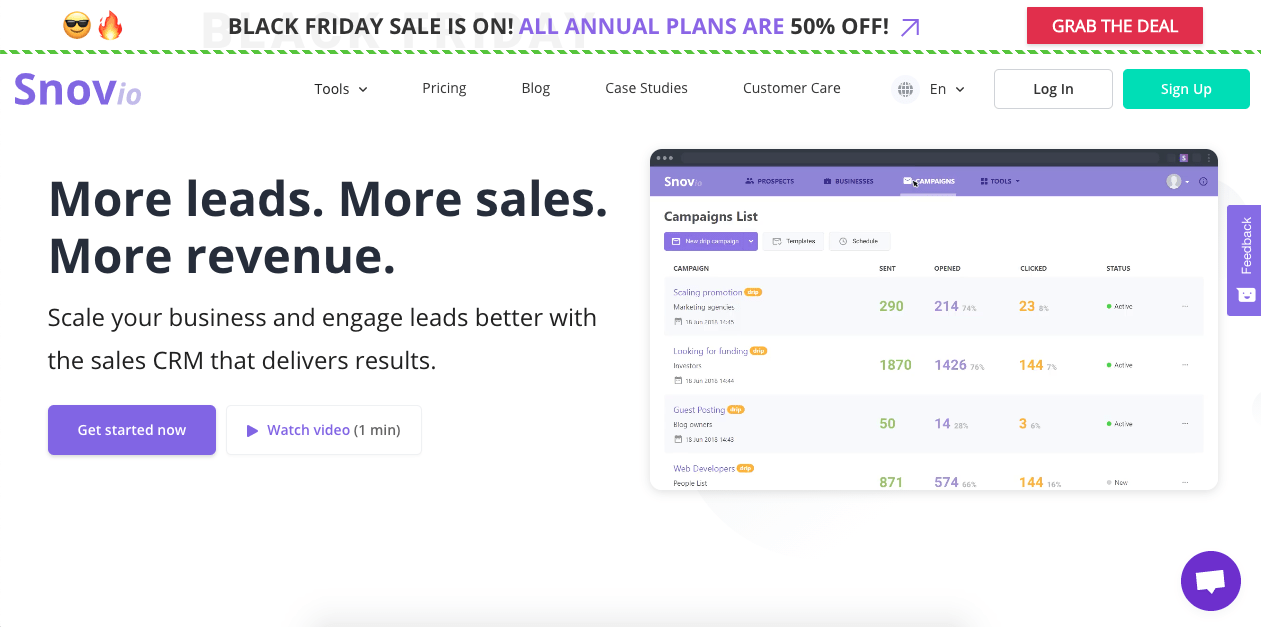 Snov.io is a simple tool that lets you find all emails associated with one person. Its intuitive verification feature makes it easy to see which emails are verified at a quick glance.
The platform offers up to 100 free searches per month, with professional plans ranging from $19 to $139, so you can easily find a plan that adjusts to your needs.
Pros
Very easy to use
100 free searches per month
Flexible pricing
Easy and intuitive email verification
Powerful integrations
Good free trial
Cons
Not great for LinkedIn profiles
Search credits come with expiration dates
11.AeroLeads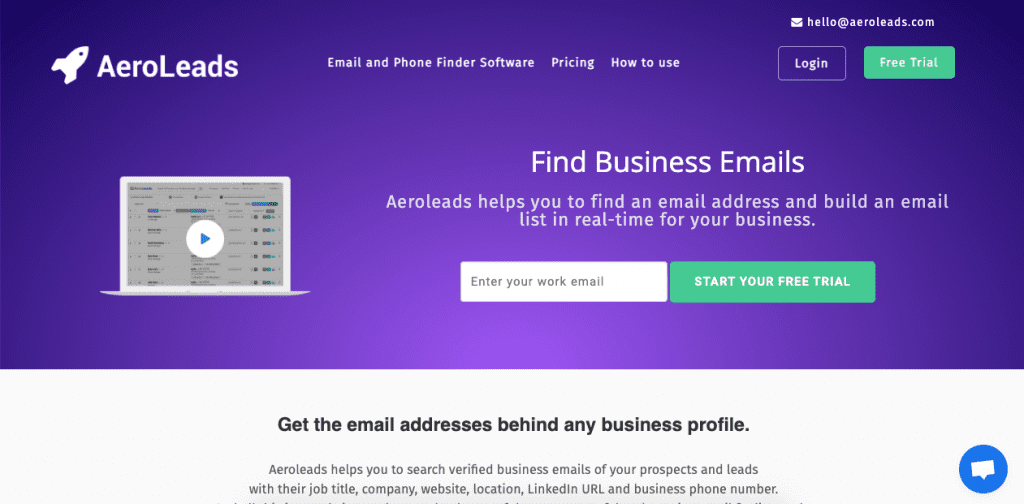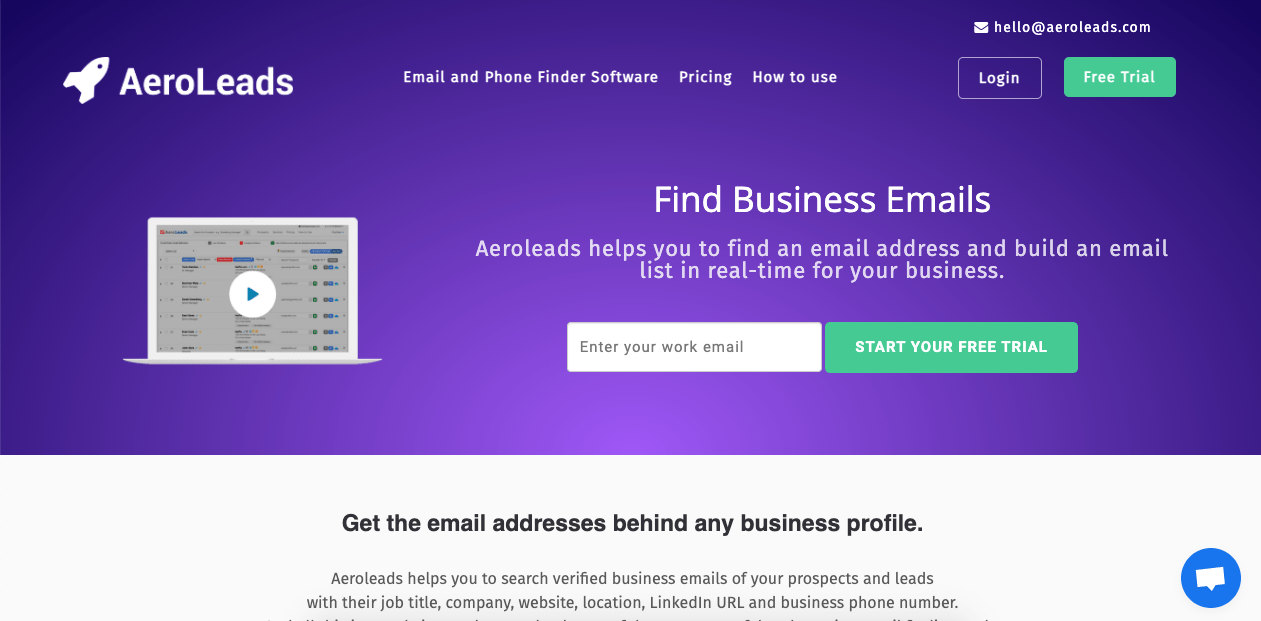 AeroLeads is a Google Chrome plugin that works as a great lookup tool to find all contact information on your leads, not just their email addresses.
You can also use it to find email addresses through Google LinkedIn profiles and multiple blogs. It automatically verifies your email addresses and phone numbers before you download them.
Pros
Great for finding all contact information
Very easy to use
Multiple powerful integrations
great customer service
Cons
Only for Google Chrome
Slow to look up information
Not always accurate
12. Discover.ly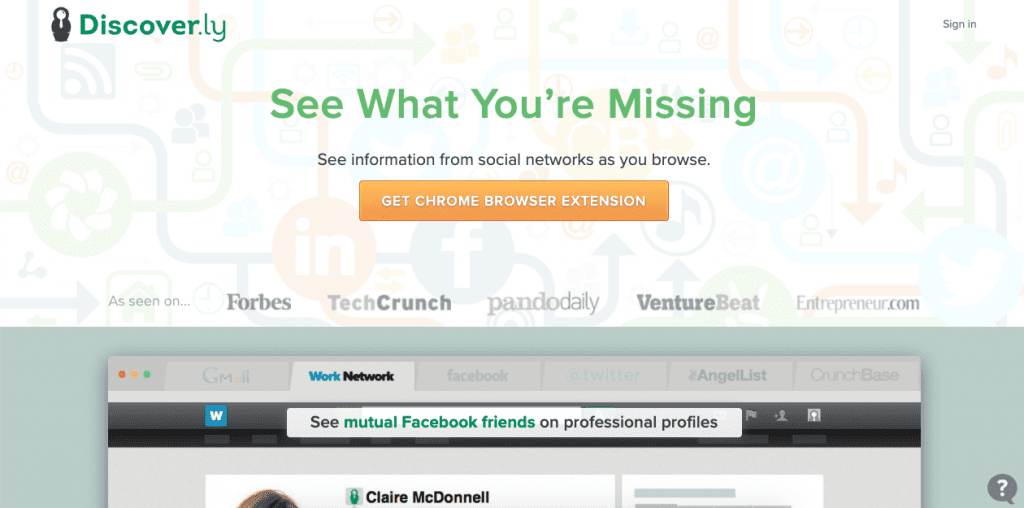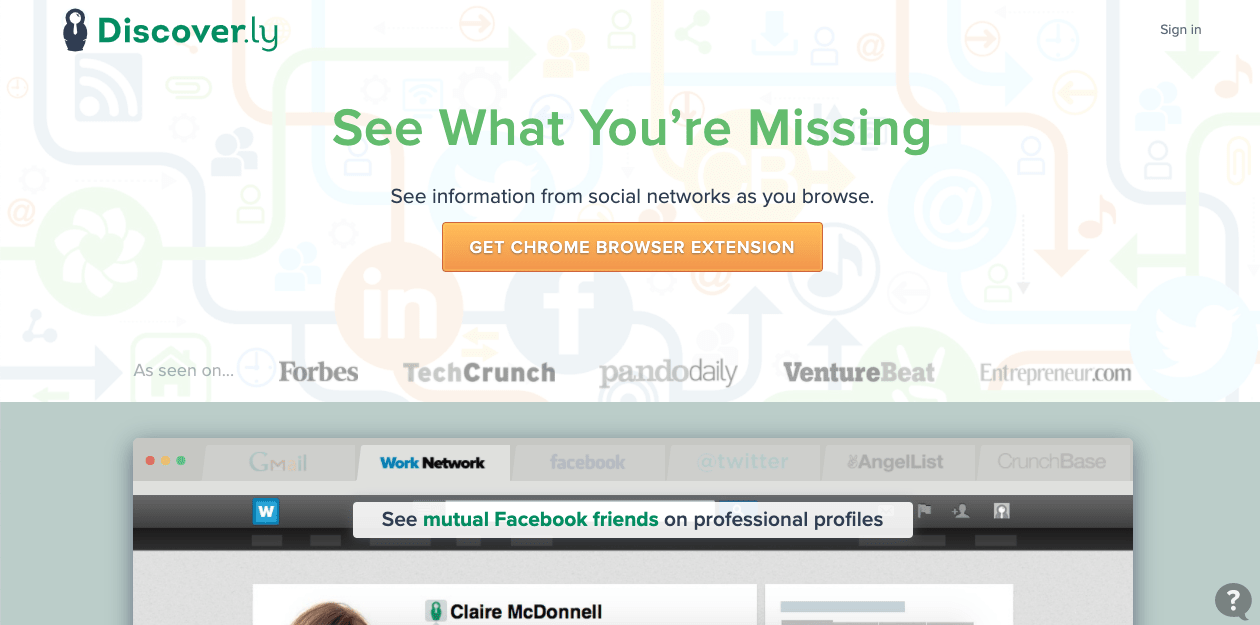 Another Chrome Plugin email lookup tool is Discover.ly. This platform is made to find email information and locate your lead's social media profiles and background information.
This very small and unintrusive extension sits on a small sidebar in your inbox, making the whole search process as easy as possible.
Pros
Very easy to use
Displays all kinds of social information
Free to use
Cons
Only for Google Chrome
No information on the accuracy of its data
13. Vocus.io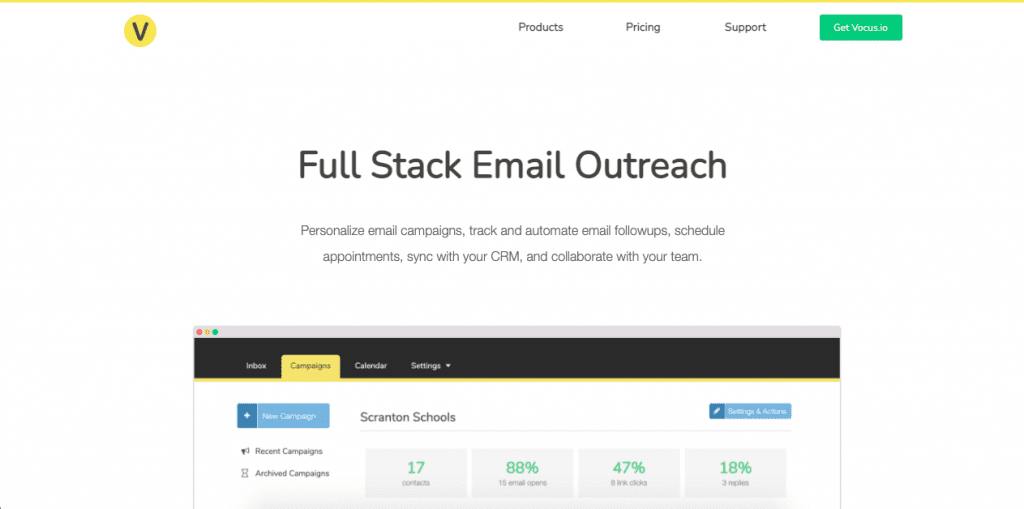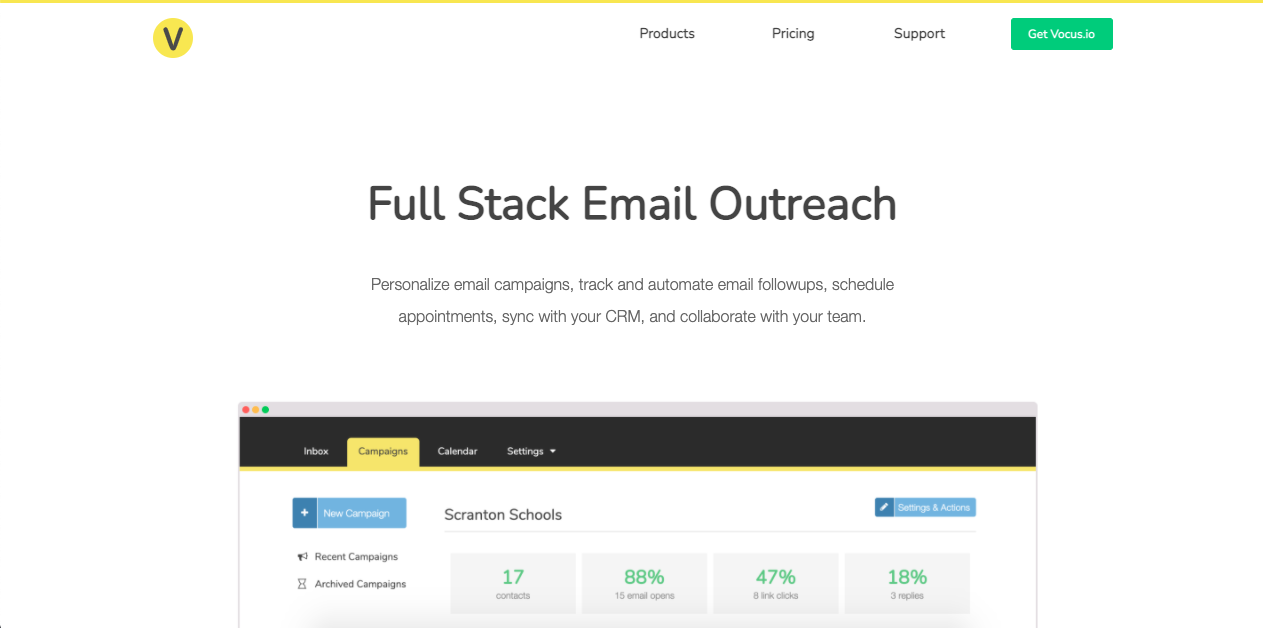 Like the previous tool, Vocus.io allows Google Chrome users to expand their Gmail capabilities. Email prospecting is just one of the many tools included in this platform.
Other tools include email scheduling, tracking, and snoozing—very useful tools for cold emails.
Pros
Multiple tools in one platform
Easy to use
It allows for a lot of versatility
Cons
Only for Chrome
No free option
No bulk search
14. Datanyze Insider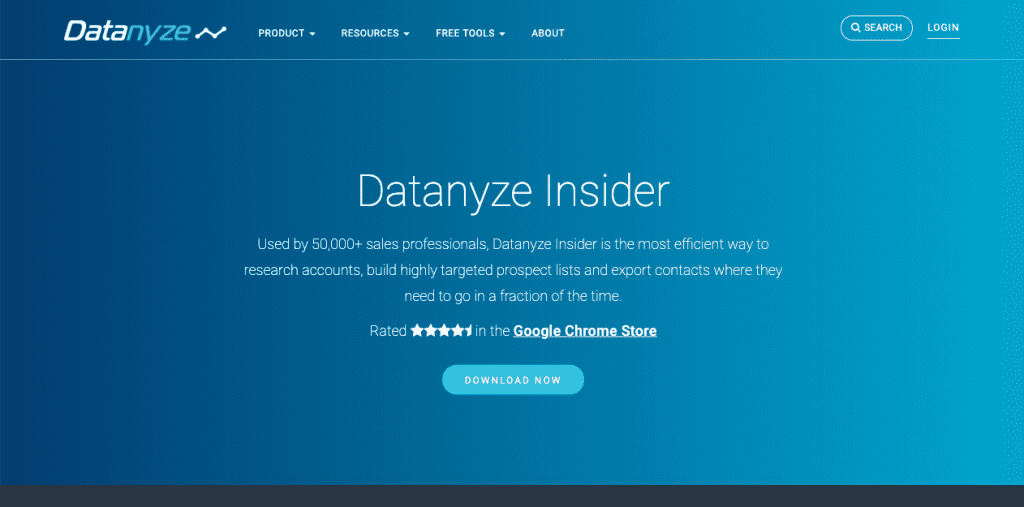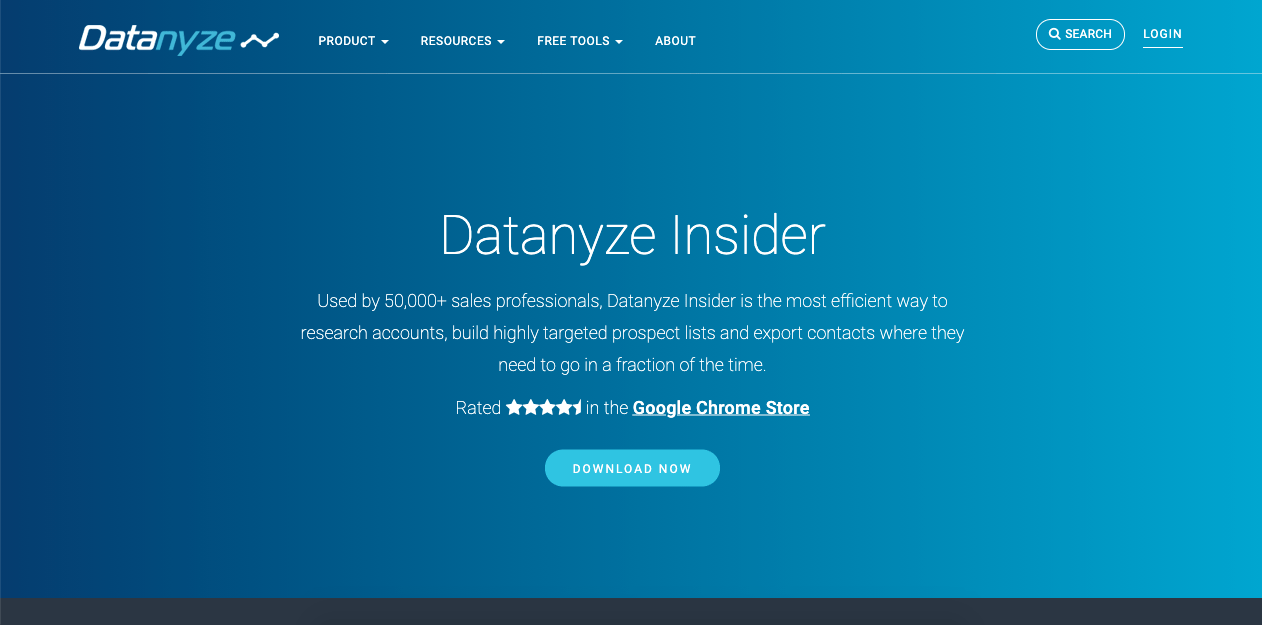 Datanyze's browser plugin allows you to look up email addresses by highlighting someone's name wherever it appears online. It then searches around the web and finds the most likely address.
This simple tool has great integrations and easy exports to organize your findings. You can start using it for free, with professional plans allowing for more searches.
Pros
Very simple and easy to use
Great integrations
Great insight to learn more about your leads
Cons
Very limited free account
Fairly expensive paid plans
15. ContactOut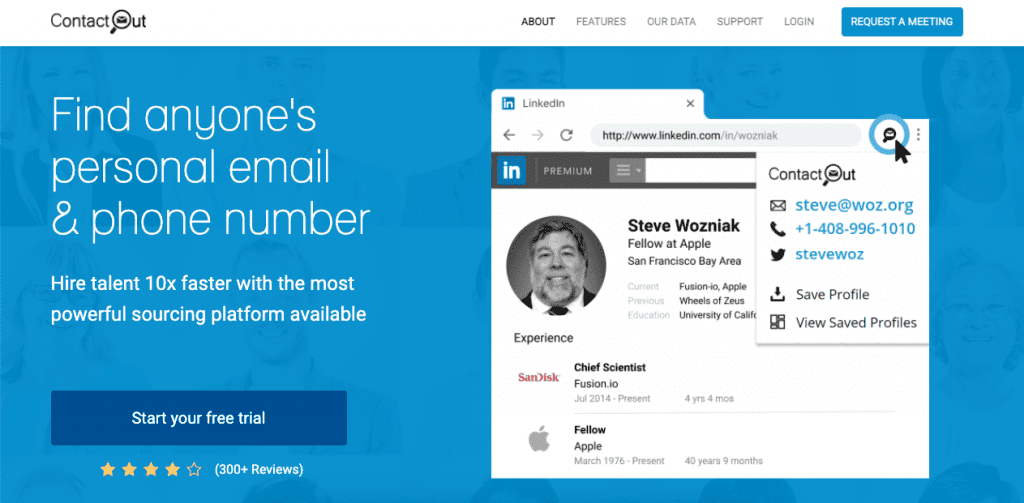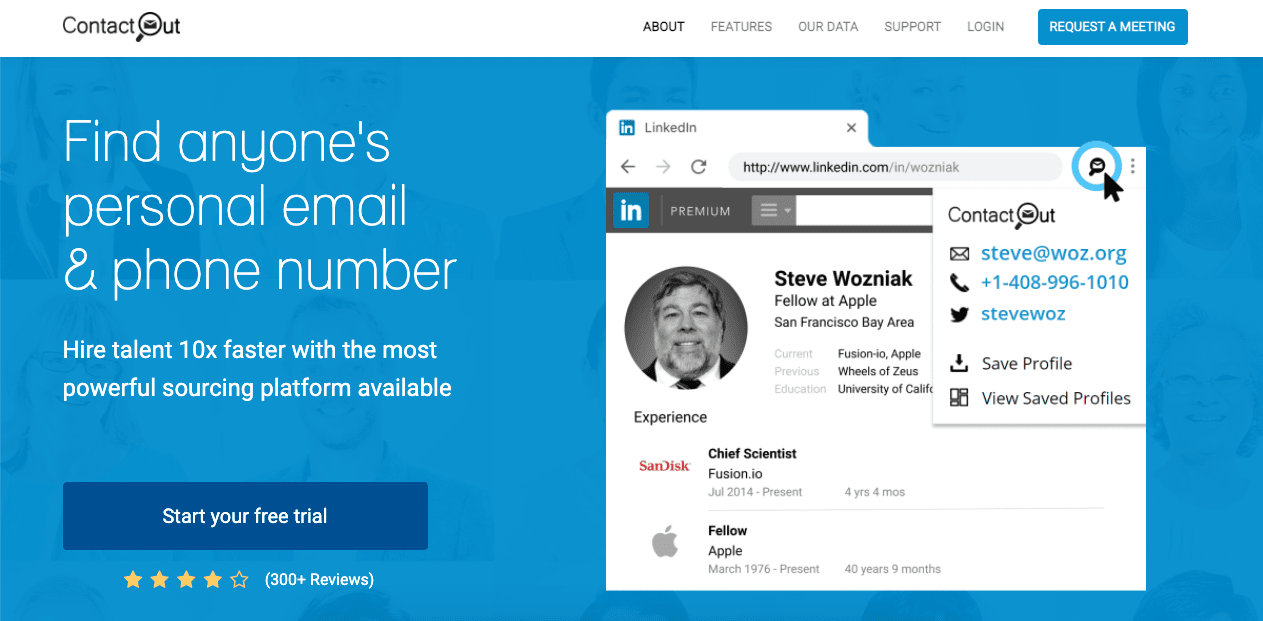 A tool frequently used by recruitment teams, ContactOut is an email lookup tool specifically designed for recruiters.
This tool uses a simple Chrome extension to search LinkedIn profiles. The platform claims a 97% success rate and gives you 100 email search credits to try the platform for free.
Pros
Very easy to use
Great email address return rate
Fast and flexible
Cons
It only works with Google Chrome
Fairly expensive
16. LeadGibbon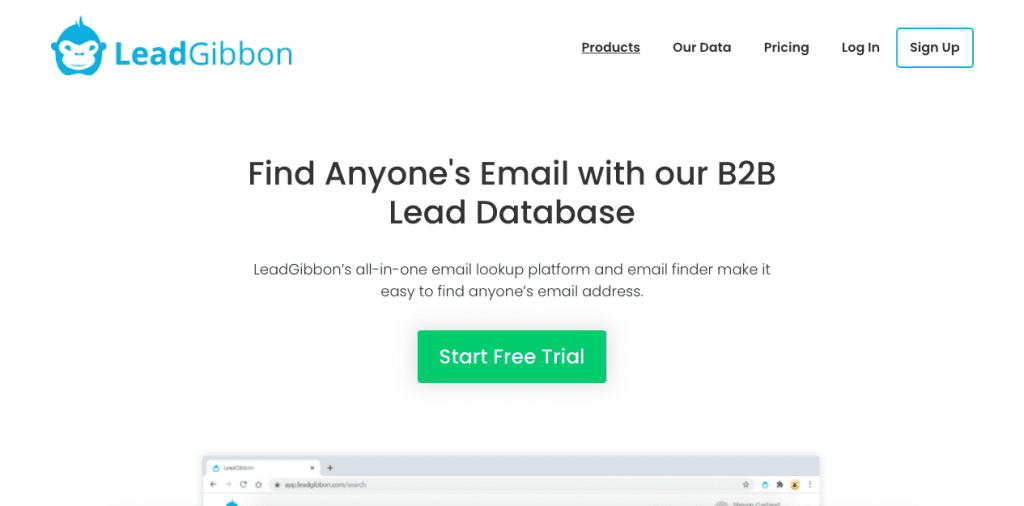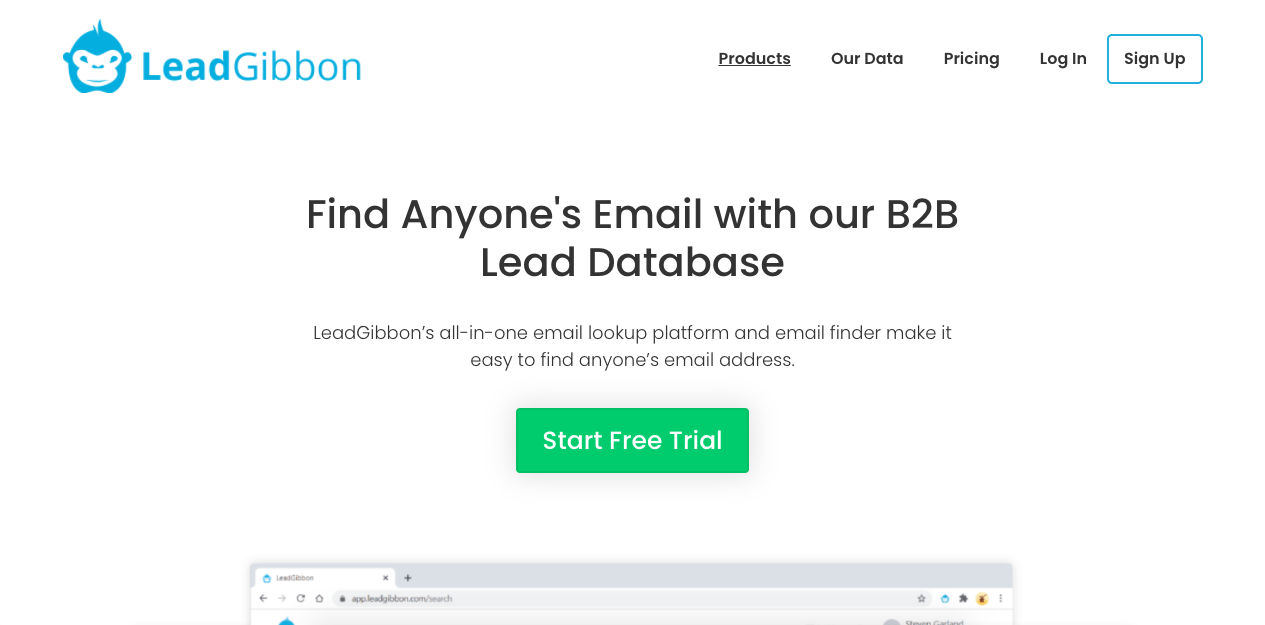 LeadGibbon is a B2B email address lookup tool with an extensive database for you to search through. Like many others, this platform gives you your lead's name, title, industry, location, and more information besides their email.
LeadGibbon claims to have up to a 99% match accuracy, and companies like Google, PayPal, FedEx, and Airbnb use it.
Pros
Fast and easy to use
Very powerful capabilities for more than just email lookups
Powerful integrations
Multiple data points
Cons
Not as automated as other tools
Not great for private email addresses
17. LeadBoxer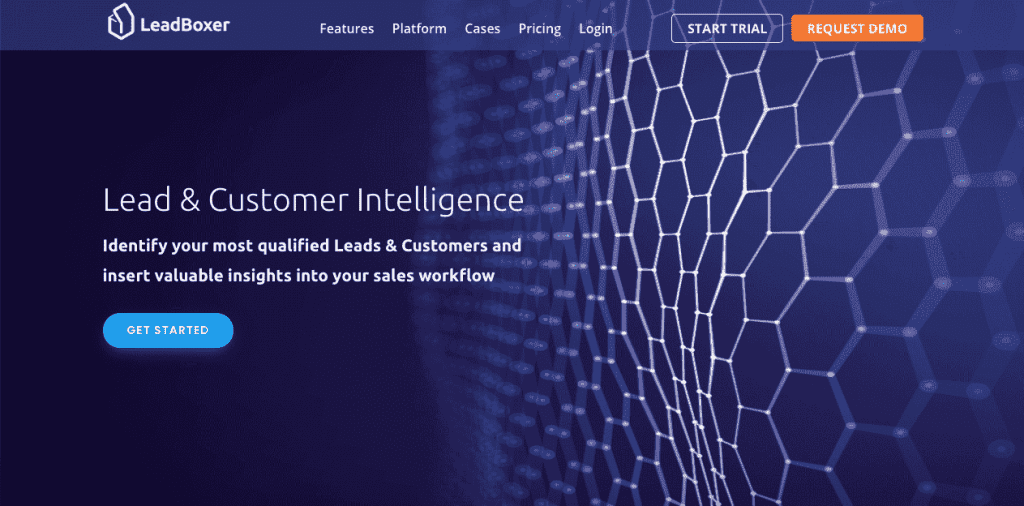 LeadBoxer is a very powerful email lead-generation tool with multiple options for searching, finding, and converting a lead.
With this GDPR-compliant platform, you can filter your email list, qualify email addresses, and easily identify potential customers. The platform also offers you a mobile app to receive updates and notifications triggered by specific customer interactions.
Pros
Powerful and flexible lead generation tool
Platform based on cutting-edge technology
Easy to scale up
Works for more than just finding email addresses.
Cons
Not as easy to use as other options
The higher learning curve to taking advantage of all features
18. Lusha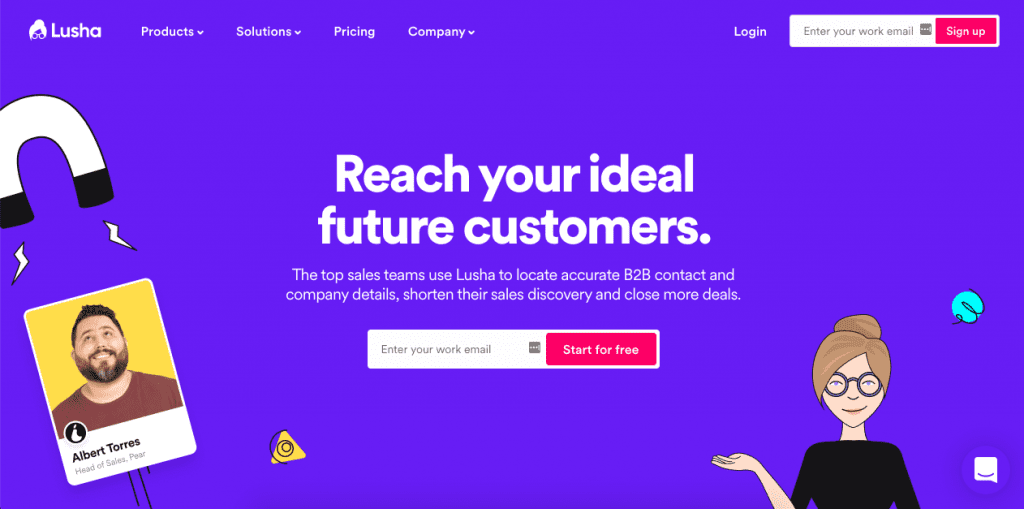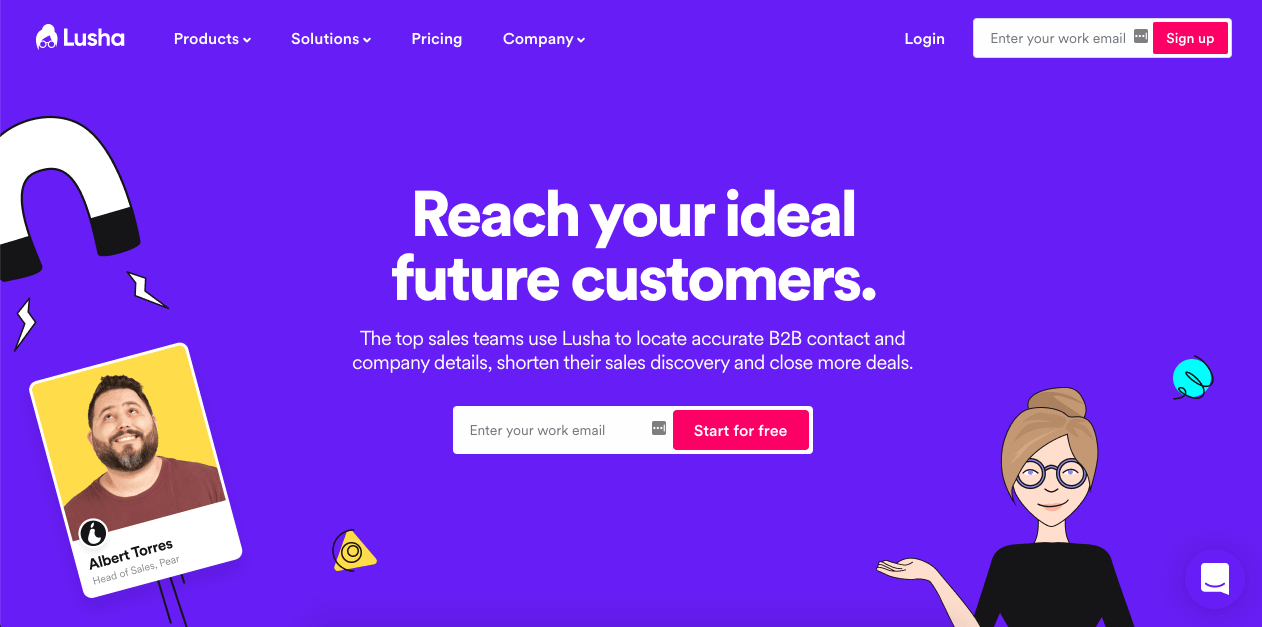 Lusha is a powerful email search tool for personal email addresses and phone numbers. If you want to get the phone number of the CEO of a company, Lusha is your tool.
The platform is very fast and integrates well with Salesforce, LinkedIn, and Twitter, with an API to integrate it into the tool you're already using.
Lusha's free trial allows for 5 searches per month with professional pricing ranging from $25 to $139.
Pros
Great platform for sales prospectors and recruiters
Allows you to find personal email addresses
Very fast and easy to use
Cons
Not many native integrations
Fairly expensive option
Very limited free account
19. Nymeria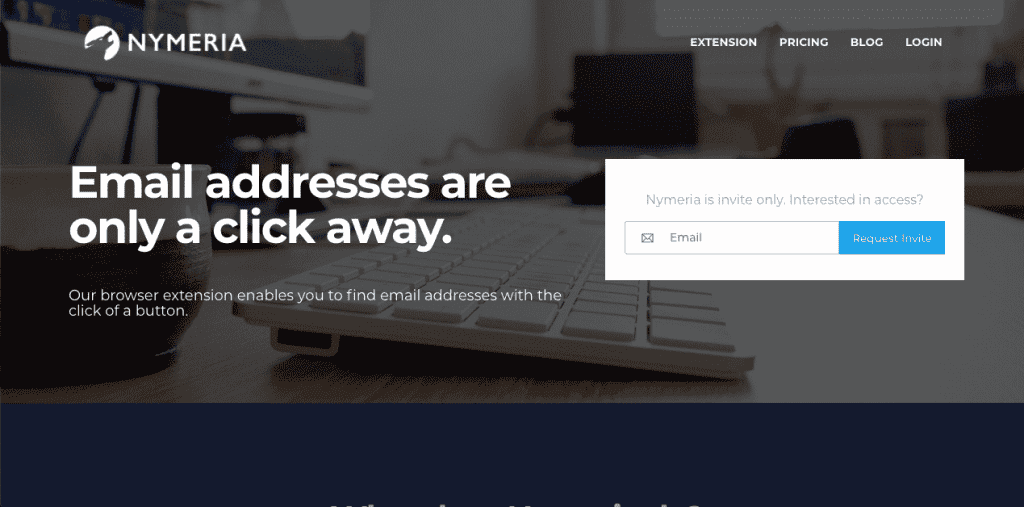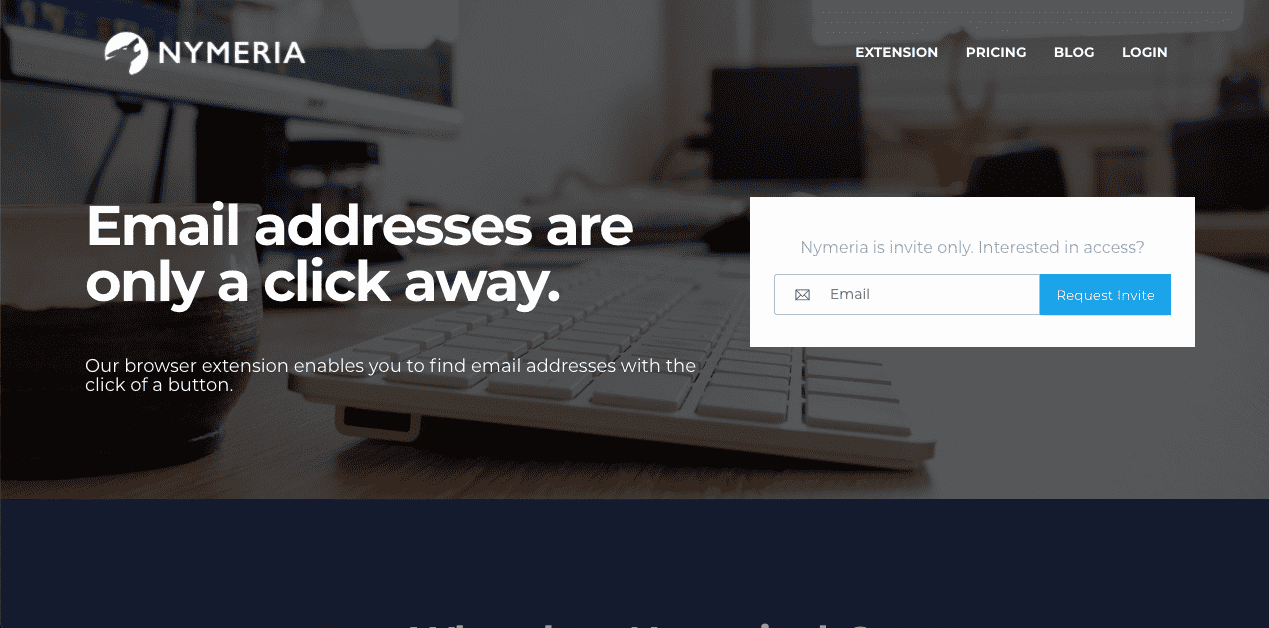 Nymeria is a great tool for gathering prospects from your own LinkedIn network. The platform is very easy to use, allowing you to find email addresses with just one click.
Its Chrome integration is great for scanning LinkedIn profiles and gathering information as you go.
Pros
Great for teams
Very easy to use
Email verifier
Cons
No search feature options
No information on data accuracy
20. Adapt.io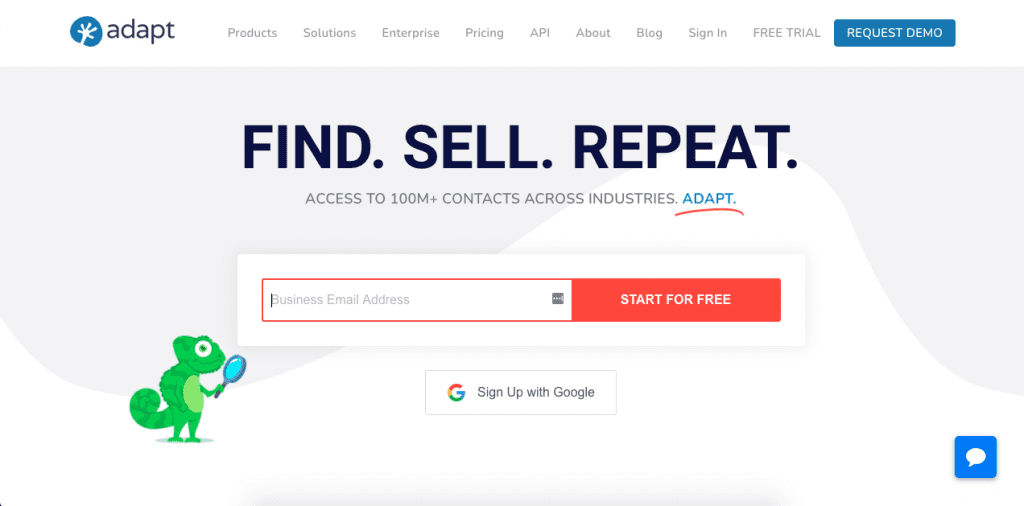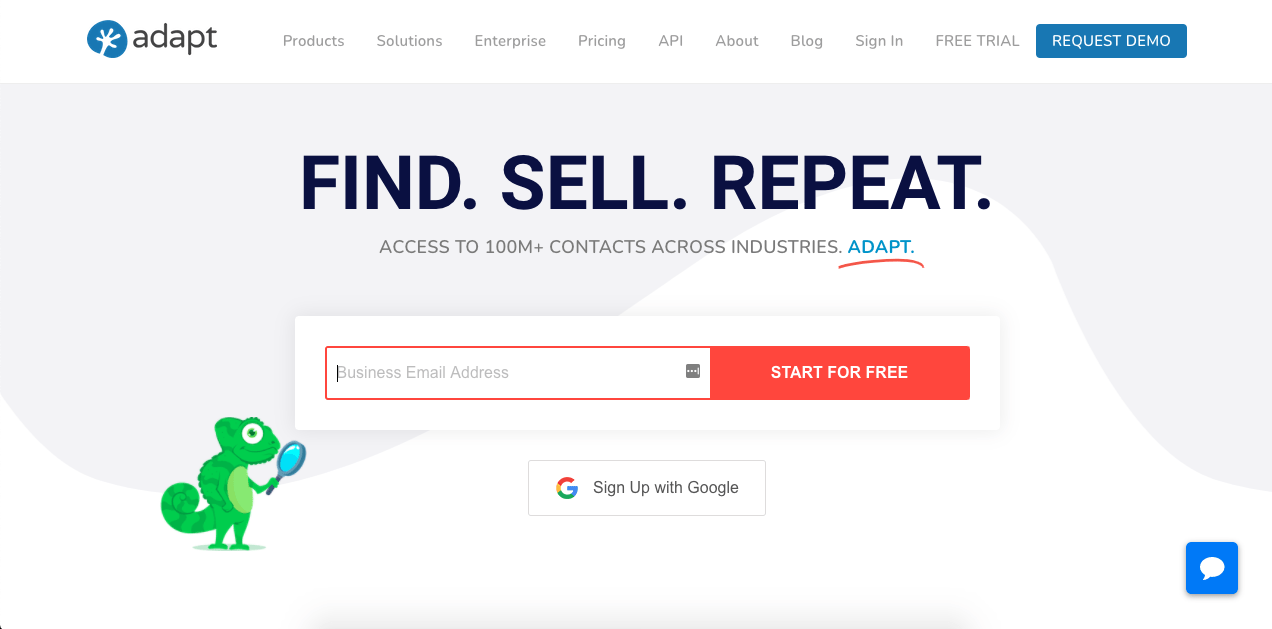 Adapt is another email lookup tool in the form of a Chrome extension. The platform is designed for prospecting, lead building, and lead engagement.
This platform provides access to over 100 million contacts, so you can easily find all contact information, not just email addresses. Its users praise how accurate the platform is compared to many others.
Pros
Fairly consistent accuracy
Lead builder and prospector tools
Easy to scale up
Very easy to use
Cons
Higher bounce rate than other platforms
Lacks email tracking function
Blocked by LinkedIn
21. RocketReach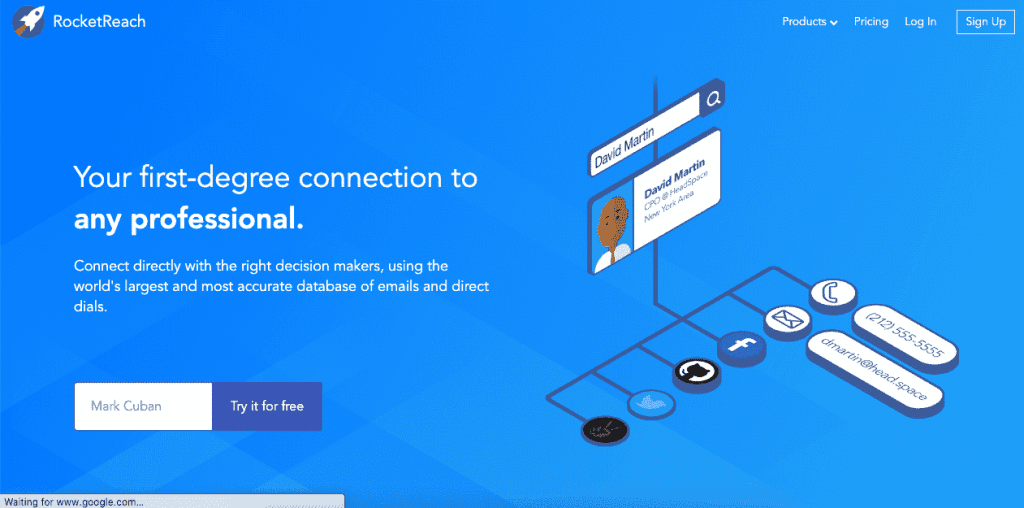 With a database of over 430 million contacts, RocketReach is a great lookup tool for personal and professional emails.
This tool has powerful integrations and a highly-functional Chrome extension. It allows for advanced searches and bulk lookups.
Pros
Good for teams
Good integrations and API
Many search features
Email verifier
Large database
Cons
The platform may charge for outdated or non-existing email addresses
22. SellHack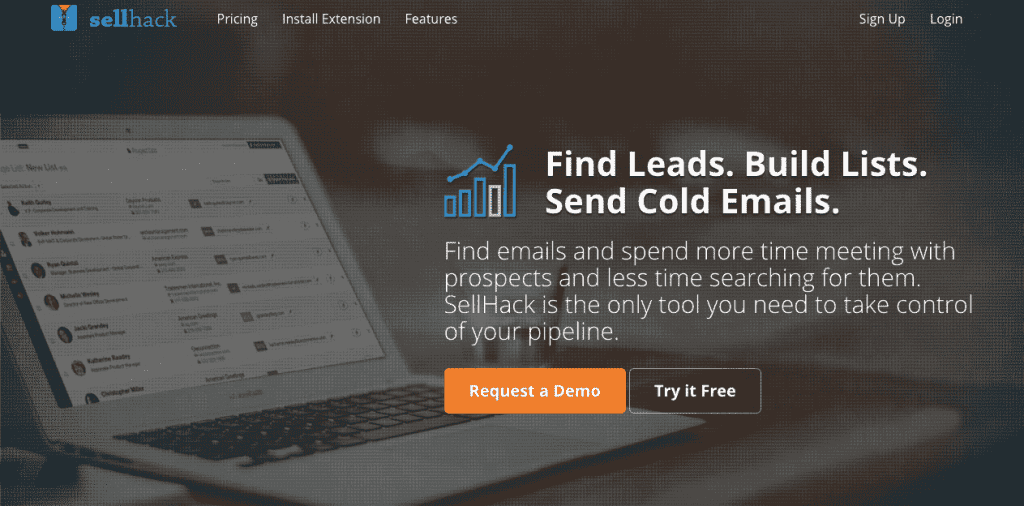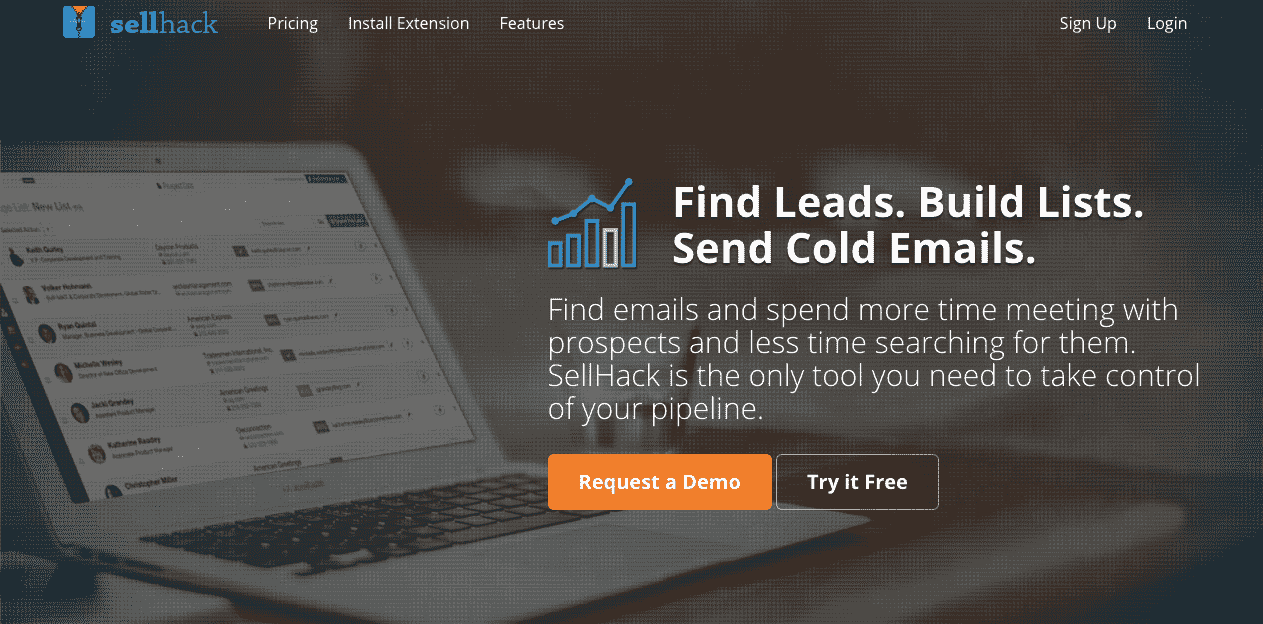 SellHack is a simple and fast Chrome extension for sales teams that allows you to locate email addresses and build lead lists.
The platform uses a 12-step verification system to find your best email addresses in real time. Its pricing starts at $19 per month for 150 search credits.
Pros
Bulk searches
Connects directly to LinkedIn
Fairly easy to use
Cons
Fairly expensive
No free accounts
Not always reliable
23. LeadMine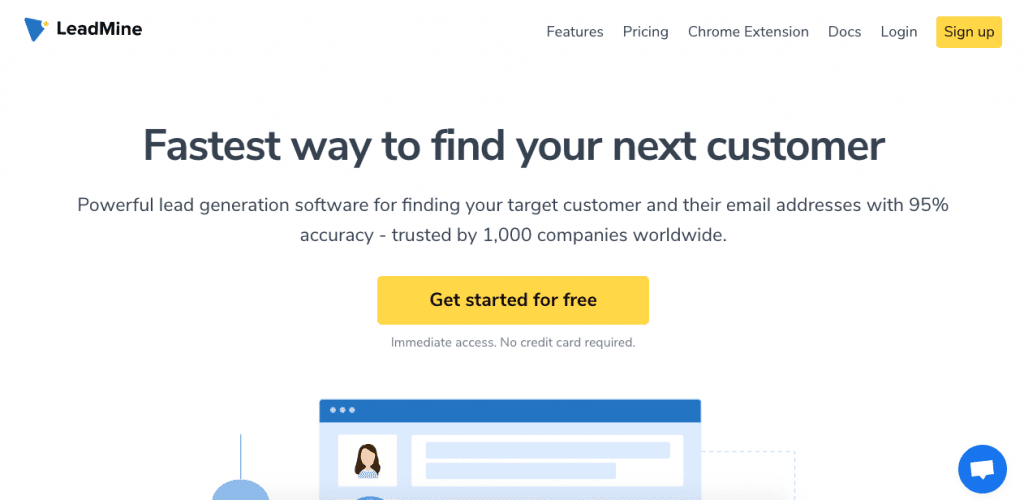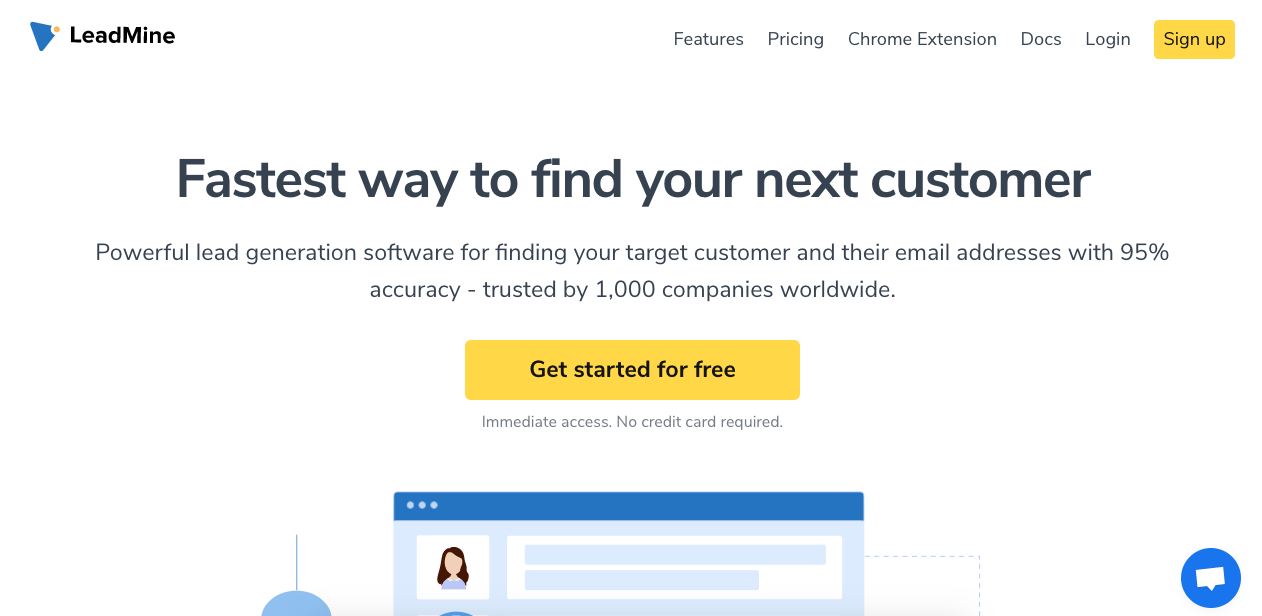 LeadMine is a fast and reliable lead-generation tool. The tool claims to have a surprising 95% accuracy, which is more than most tools of its kind.
LeadMine has over 200 million contacts you can easily browse and filter through titles, industries, locations, and many more. You can also use it for email verification and general lead generation.
Pros
High 95% accuracy guarantee
Easy to use
Locates more than just email addresses
Cons
Not for private addresses
No integrations
24. Interseller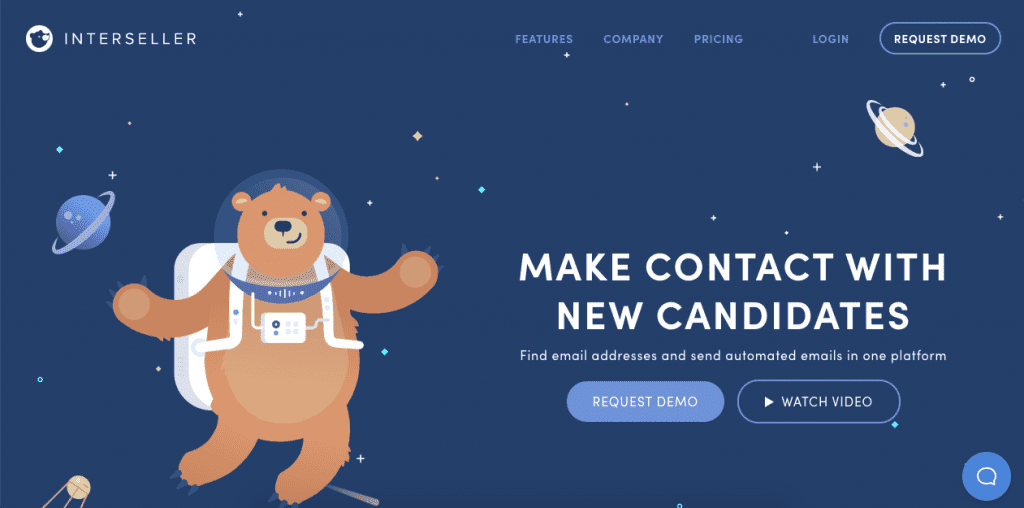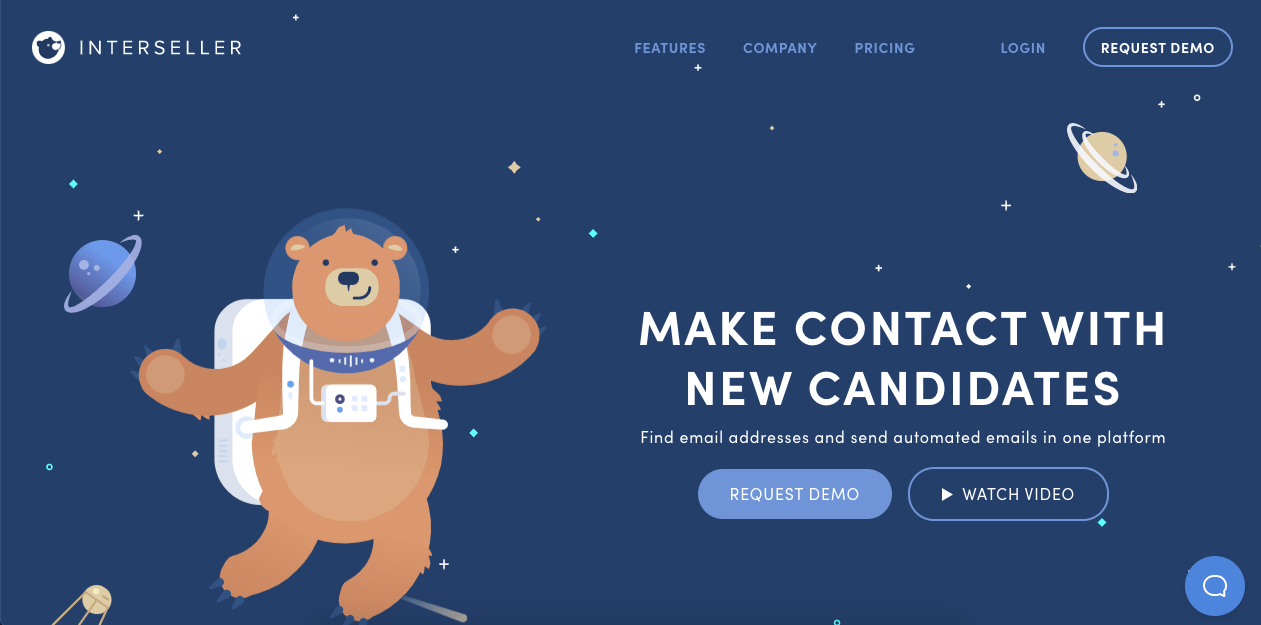 Interseller is a streamlined email lookup tool that allows you to look up prospects and find their emails within seconds. With its Chrome extension, you can easily find contacts and add them to your email campaigns.
The platform has multiple native integrations, like Pipedrive, Hubspot, Salesforce, Zoho, Zapier, and many more.
Pros
High deliverability
Very easy to use
One-click adding
Multiple native integrations
Cons
Pricing starts at $100 per month
No data accuracy guarantee
25. emailmatcher.com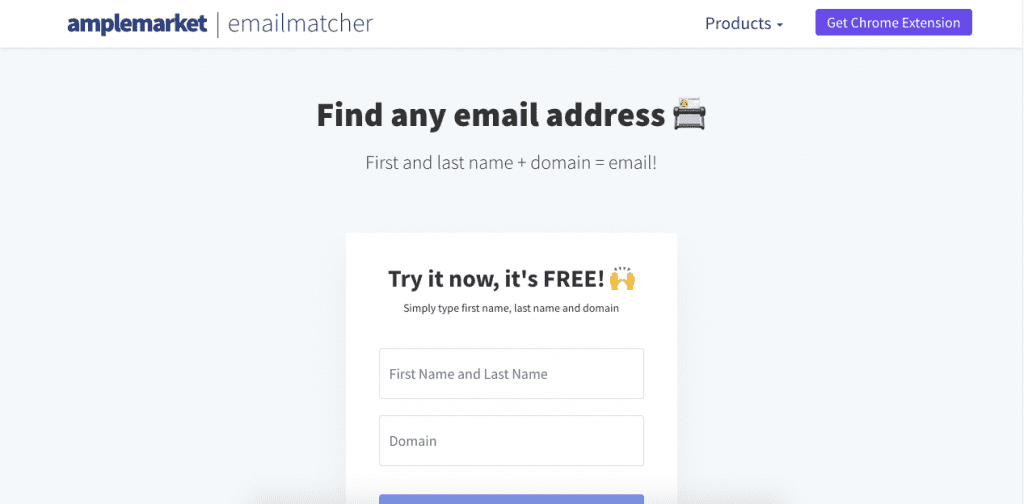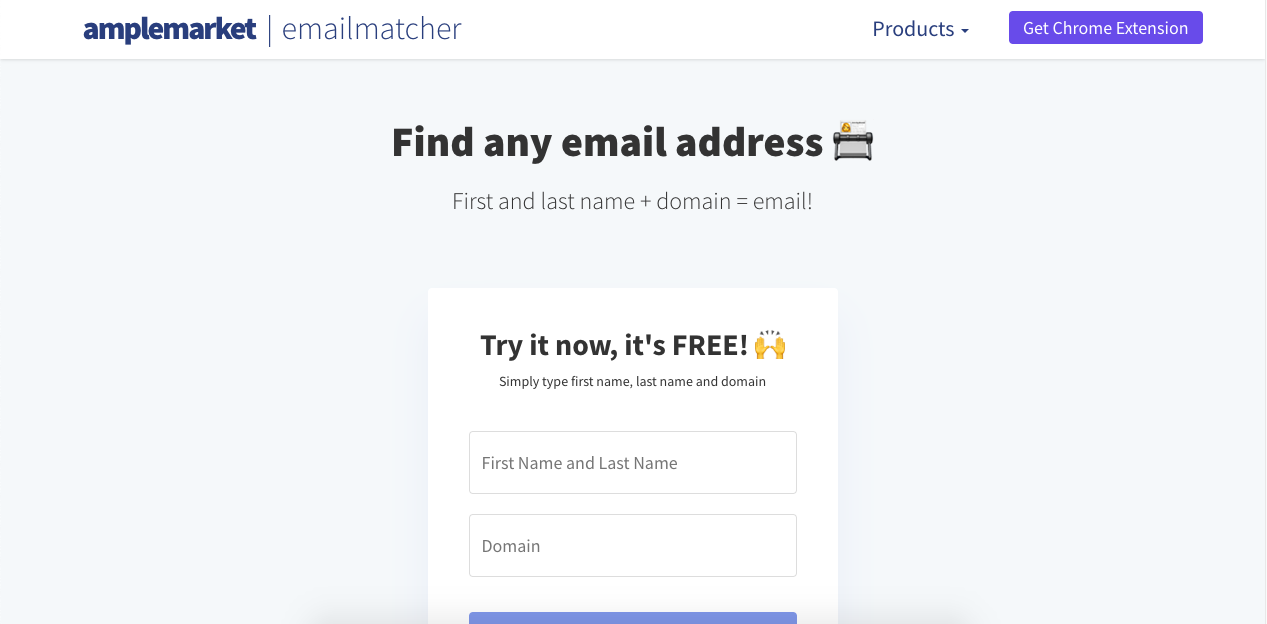 Emailmatcher is a simple platform that allows you to find someone's email address by searching for their name and domain name in its database, which contains information for over 280 million contacts.
Although there's not a lot of information on its technology or accuracy, the tool claims to be free, although some users may dispute that.
Pros
Very simple and easy to use
Large 280 million contact database
Allegedly free forever
Cons
Very obscure platform
Multiple user-reported issues
No information on data accuracy
26. MailDB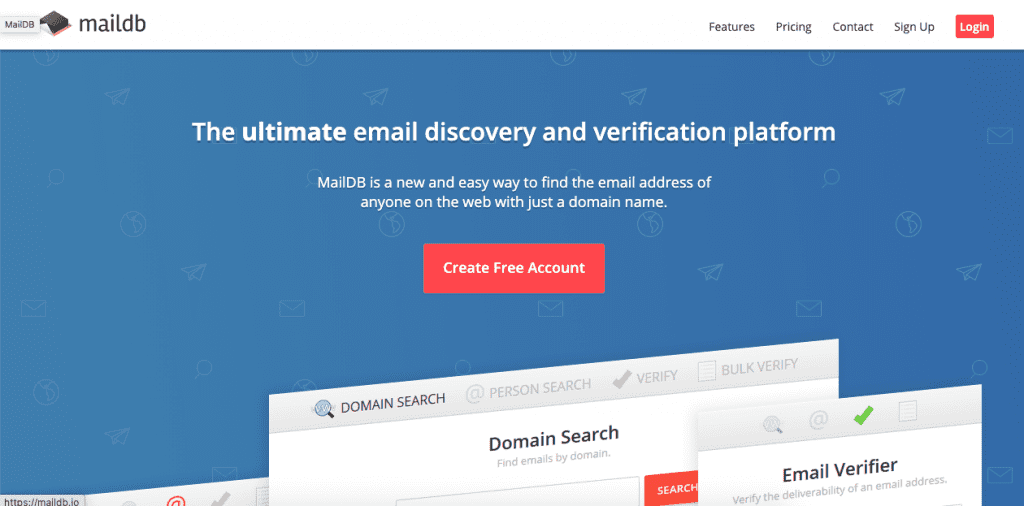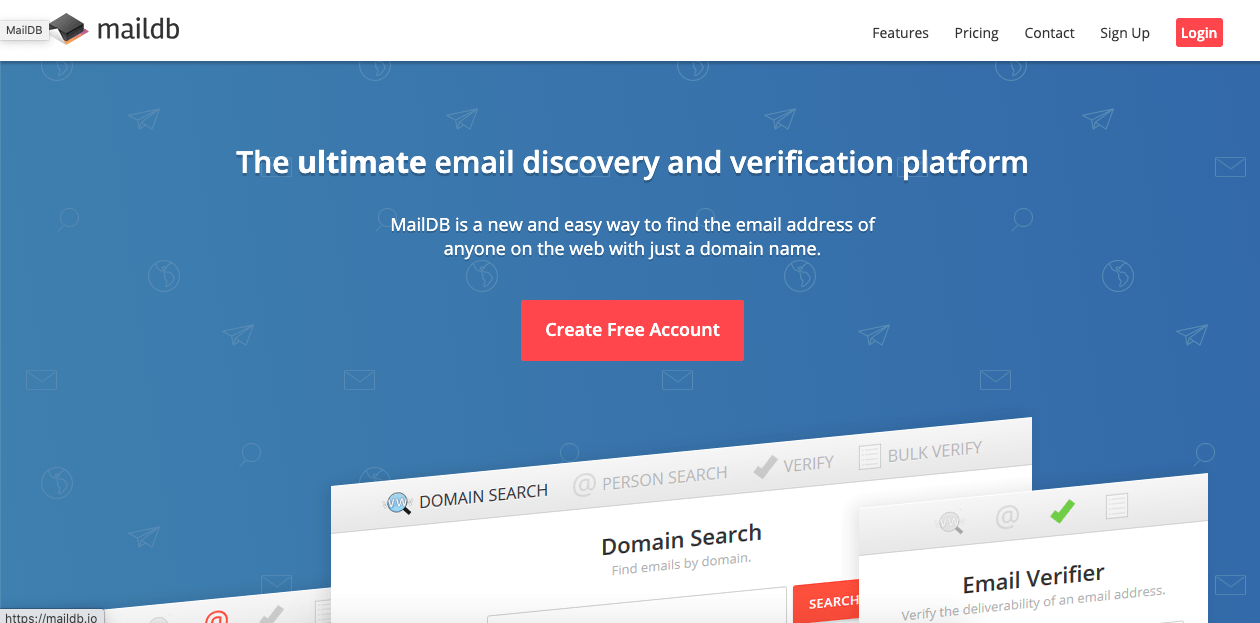 MailDB is a web tool that helps you find your lead's information through domain and person searches.
Trusted by companies like Adobe, Virgin America, Hilton, and Salesforce, this platform is fairly accurate and easy to use.
Pros
Bulk email verification
API to connect with your tools
Free plan with 10 searches per month
Fairly affordable professional options
Cons
No native integrations
No data accuracy information or guarantee
27. Slik Prospector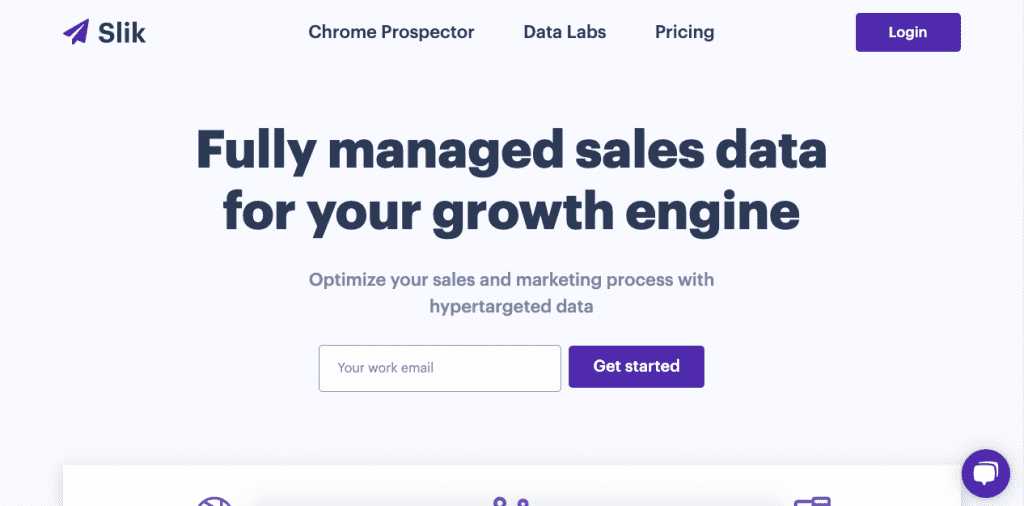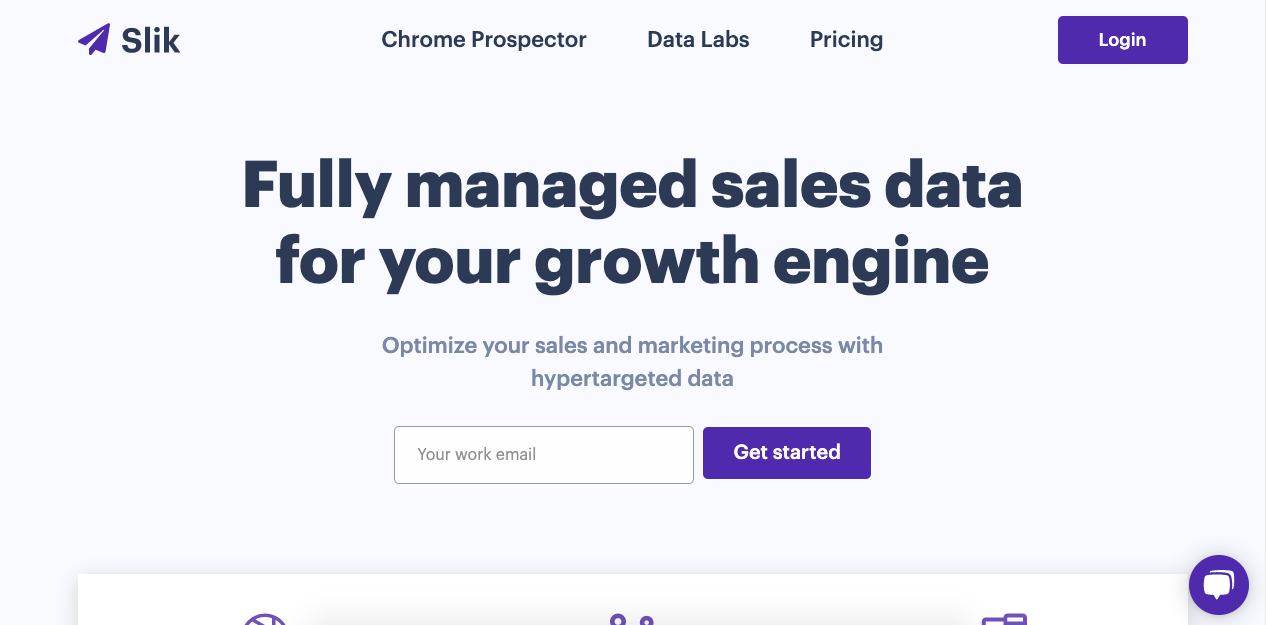 A popular option, Slik Prospector allows you to browse through its 70 million user database to find qualified leads. You can filter your browses by job title, industry, location, and much more.
The platform claims to have a 95% accuracy rate and allows you to pay per lead, charging only $0.10.
Pros
Pay-as-you-go plan
Great for LinkedIn
Data API available
High deliverability rate
Cons
28. Email Permutator+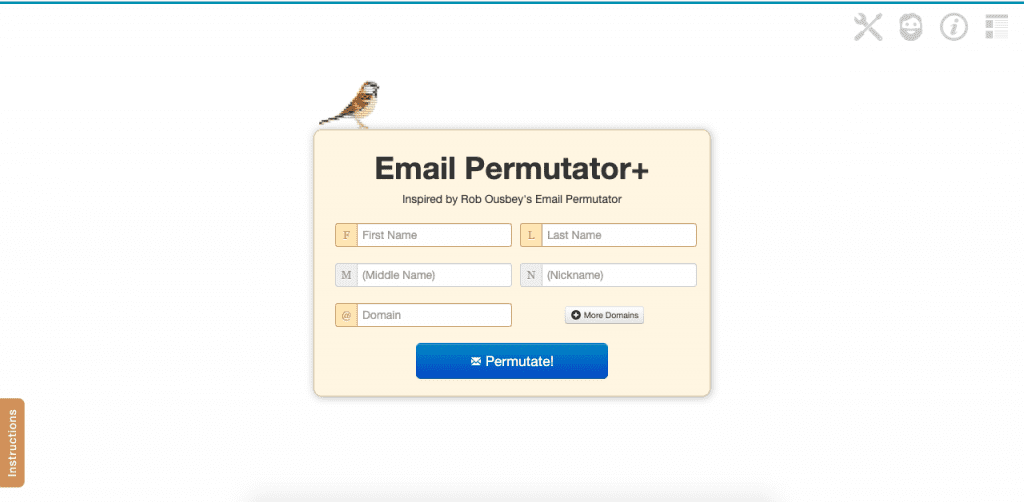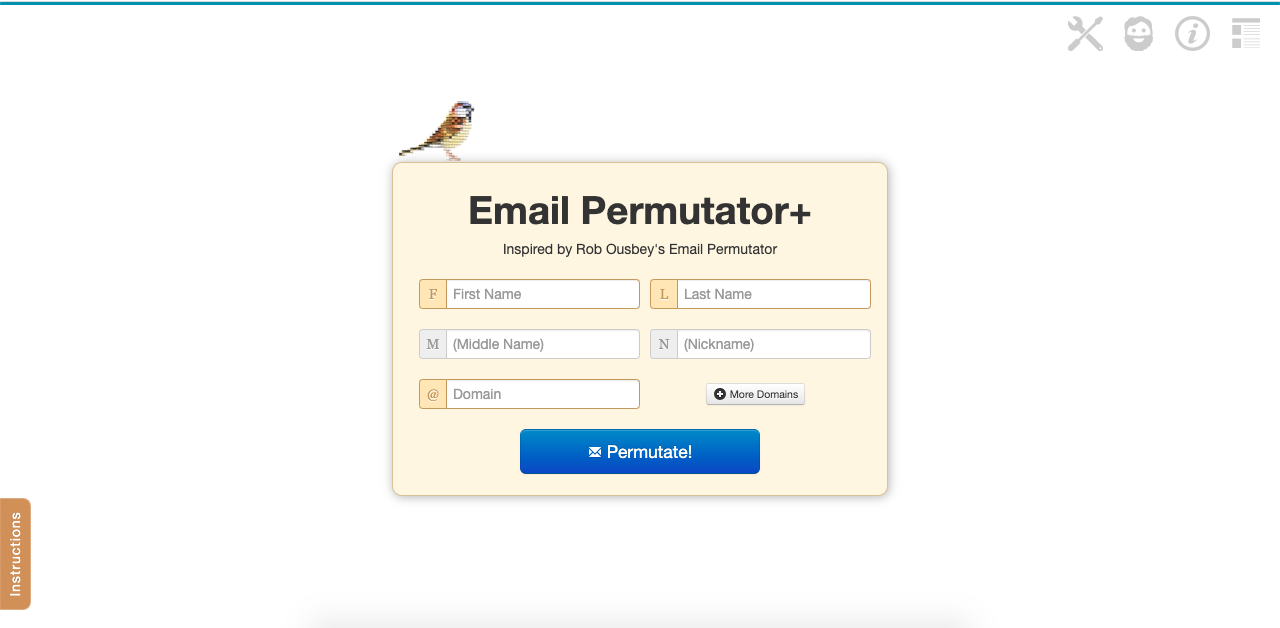 Email Permutator+ is a very simple and free email lookup tool. It allows you to guess someone's email address based on their full name and company URL. It then generates a list of potential email addresses.
There's no validation or verification, but it's a fairly good tool if you want something to help you guess an email address and if you're not looking for more than a few addresses at a time.
Pros
Free
Good to help you guess email addresses
Can add up to 3 URL companies, middle name, and nickname
Cons
No email validation
Not scalable
29. GetEmail.io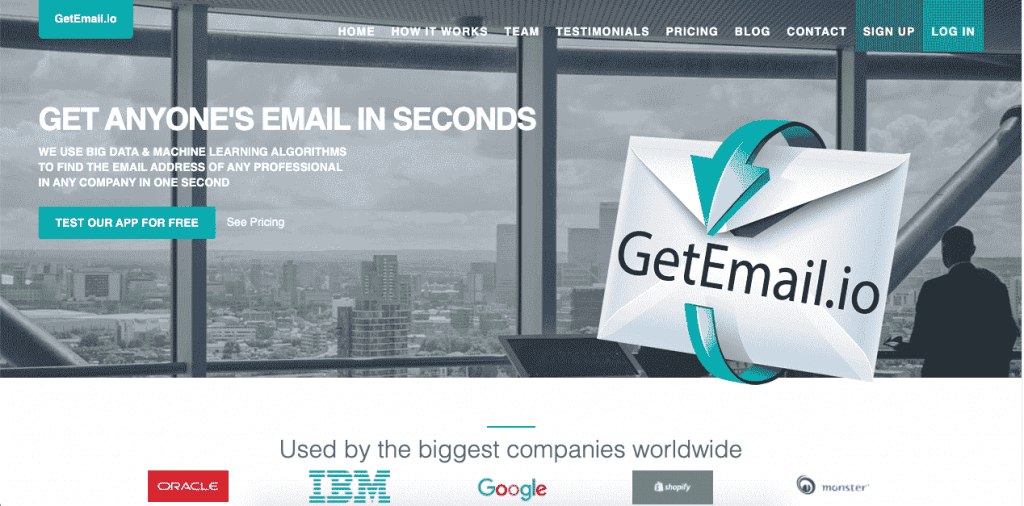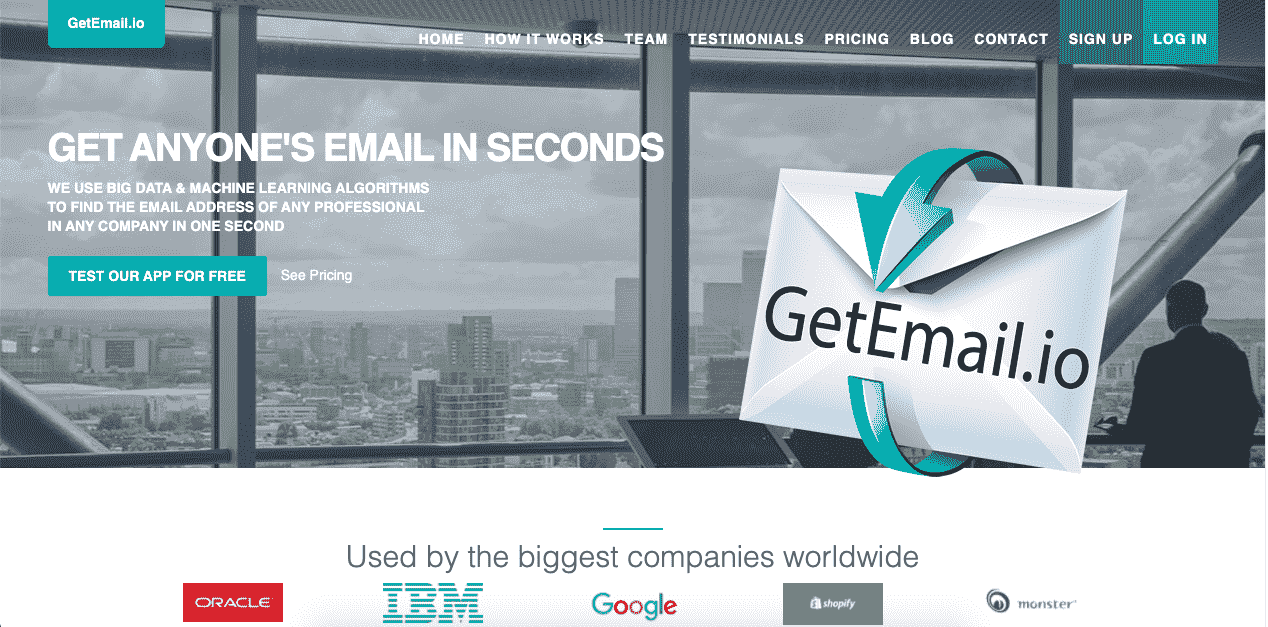 GetEmail.io is a French startup with a very simple and powerful email lookup tool. This tool uses machine learning algorithms and big data to get you accurate addresses in less time.
The platform gives you 10 free credits when you sign up, with its pricing starting at $49 per month for 300 searches.
Pros
Interesting tech-based email lookup approach
Very easy to use
More powerful than the average lookup tool
Cons
Fairly expensive platform
Not always reliable
Slow search process
30. Name2Email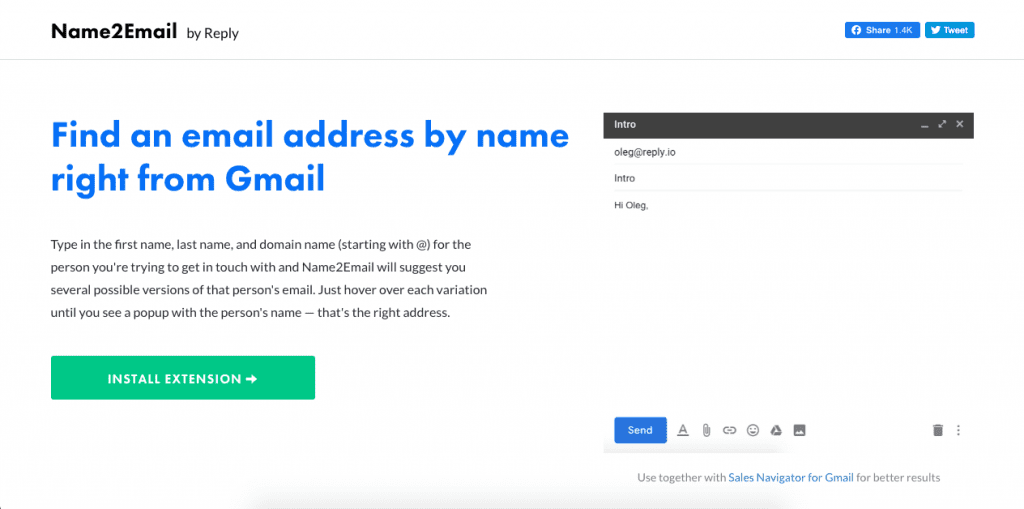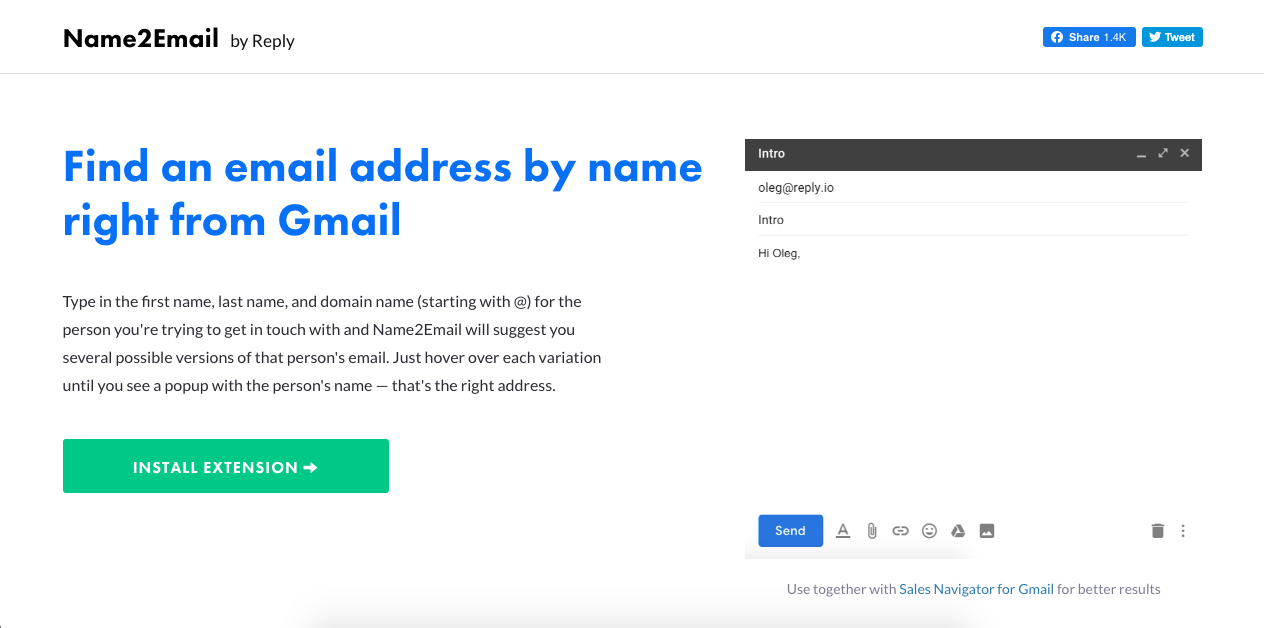 Name2Email is a Gmail extension email lookup tool that lets you find emails while writing messages.
Simply start writing your message and add a full name and domain to the address bar instead of an email address. The tool will automatically generate a list of potential email addresses for you to choose from.
Although it's not very accurate, it's a free tool that's good to help you guess someone's email address as you're writing a message.
Pros
Free tool
Great for guessing addresses
Cons
Slow process
No data accuracy
No email verification
31. Twitter Search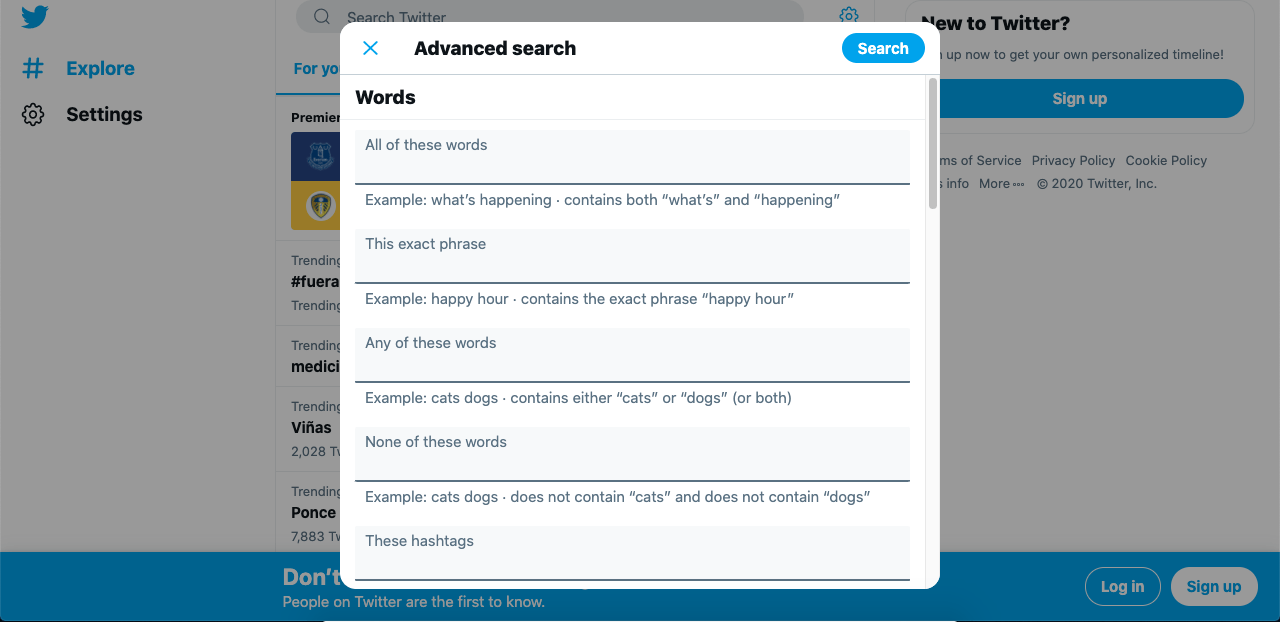 Although not exactly an email lookup tool, Twitter's advanced search is great for finding email addresses that have been tweeted.
If you want to know if your Twitter lead has ever included their email address in a tweet, search for (at) and (dot), with the parentheses, in the "all of these words" box. Finally, specify the Twitter handle you want to browse in the "from these accounts" box.
The Twitter advanced search will immediately show if they've tweeted their email address.
Pros
Free tool
Very easy to use
Highly accurate
Cons
Not scalable
Very limited option
32. Google Search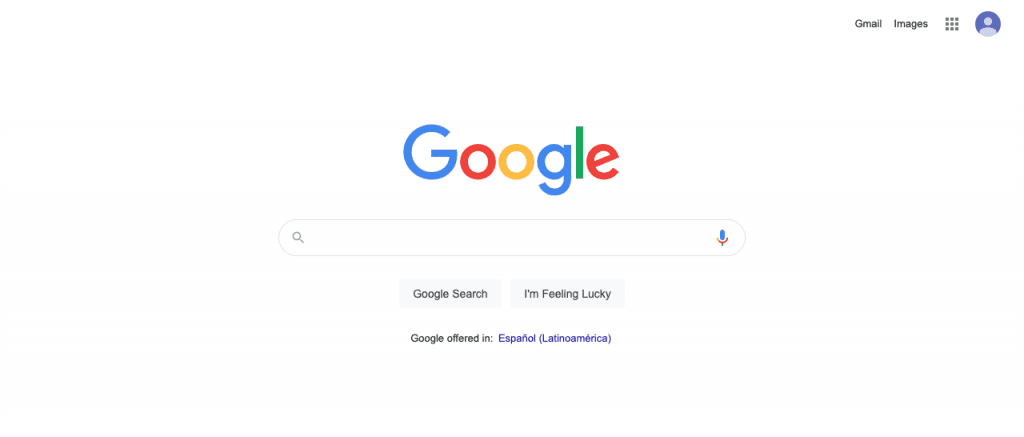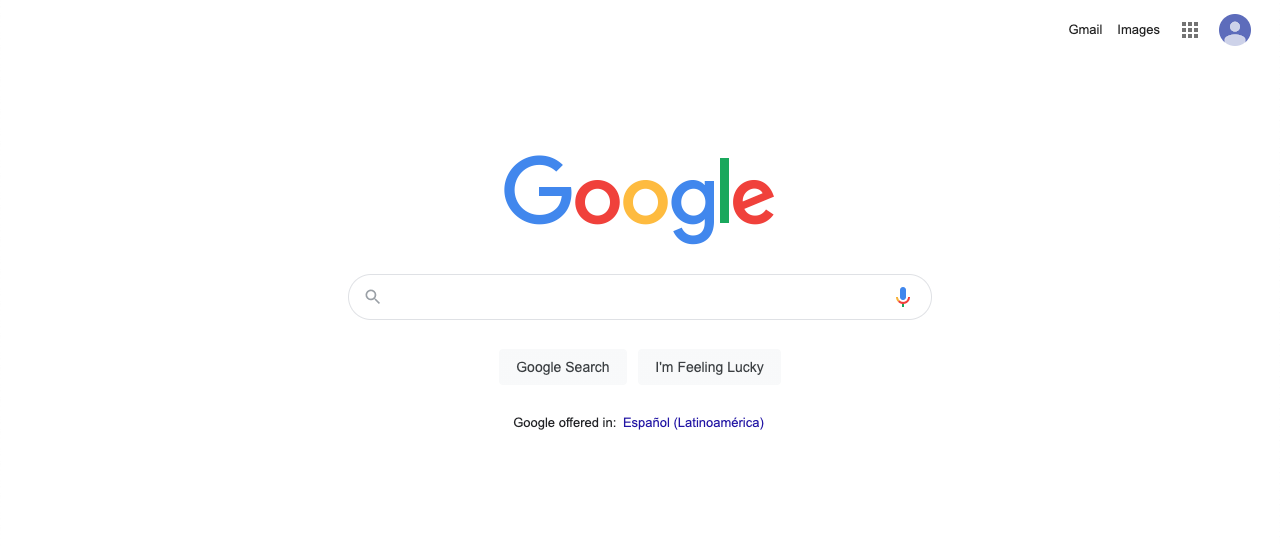 Sometimes the simplest way to find someone's email address is simply googling it. All you need to do is search for their name and contact information correctly.
Search for "[name] contact information" or "[name] email", replacing "name" with the name of your contact. You can also use "site:" to search just one website.
For example:
"site:tesla.com [Elon Musk] email"
If the email addresses are publicly available, Google will find them for you within seconds.
Pros
Free
Easy to use
Highly accurate
Very fast
Cons
Not scalable
Limited potential results
33. skrapp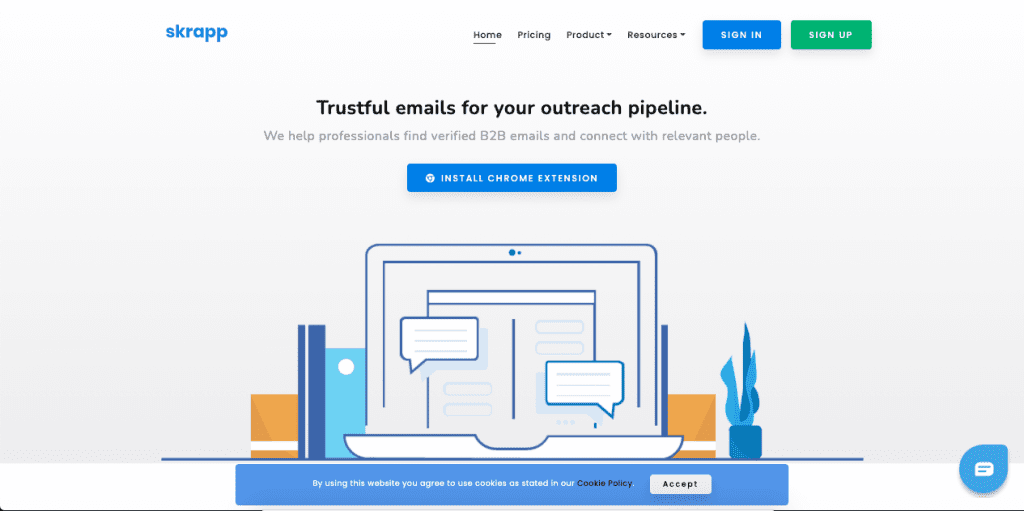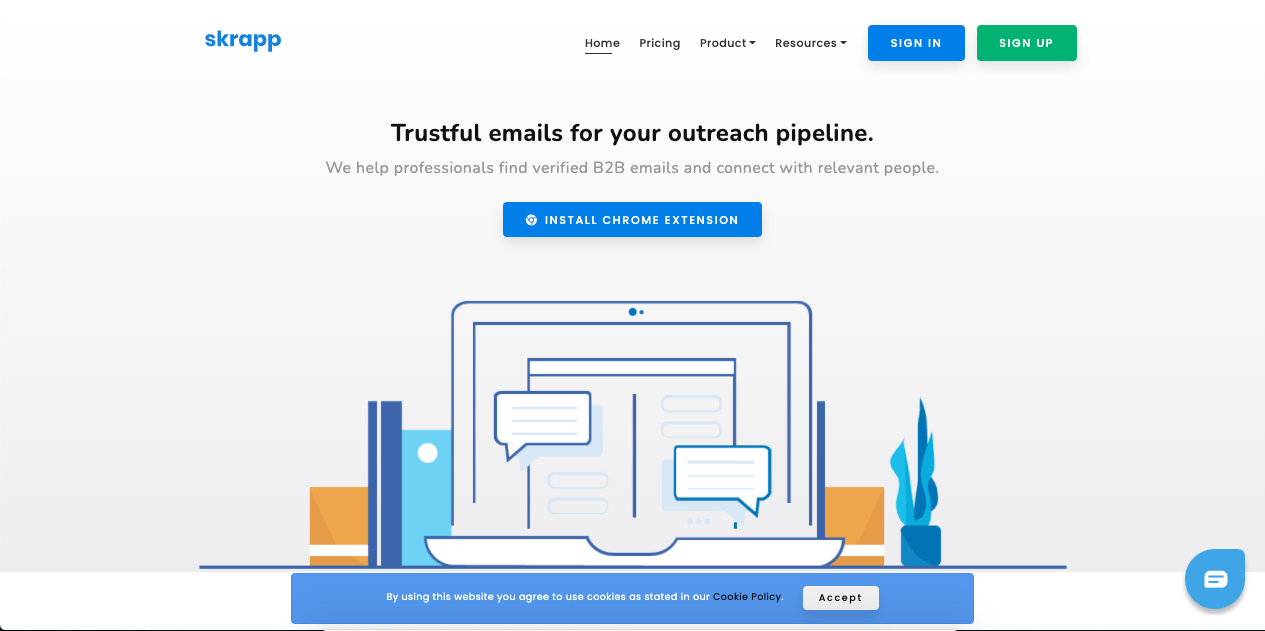 Trusted by companies like Oracle, IBM, Microsoft, HubSpot, and Adobe, skrapp is a simple, B2B-focused email lookup tool.
With skrapp, you can find professional email addresses quickly and easily by visiting an individual's LinkedIn profile or using its search tool. It also has an API to use with your favorite tools.
Pros
Good for teams
Email verifier
Find results based on domains, name, and company name
Bulk search
Cons
No data accuracy guarantee
Fairly expensive
Not for private emails
Why Should You Choose UpLead?
Unlike many tools listed here, UpLead gives you a 95% data guarantee for over 140 million contacts worldwide.
And, since your job isn't done when you find someone's email, UpLead helps you and your team by giving you all the information you need from your leads in intuitive customer profiles that truly flesh out your leads.
UpLead is extremely easy to use, allowing your employees to begin using it with little to no training.
Finally, with UpLead's real-time email verification, you know you're only paying for valid email addresses, letting you keep the rest for free.
Try UpLead for free today.
Start Your 7-Day Free UpLead Trial
Lead generation doesn't have to be all that painful. With UpLead, you can easily connect with high-quality prospects and leads to grow your company.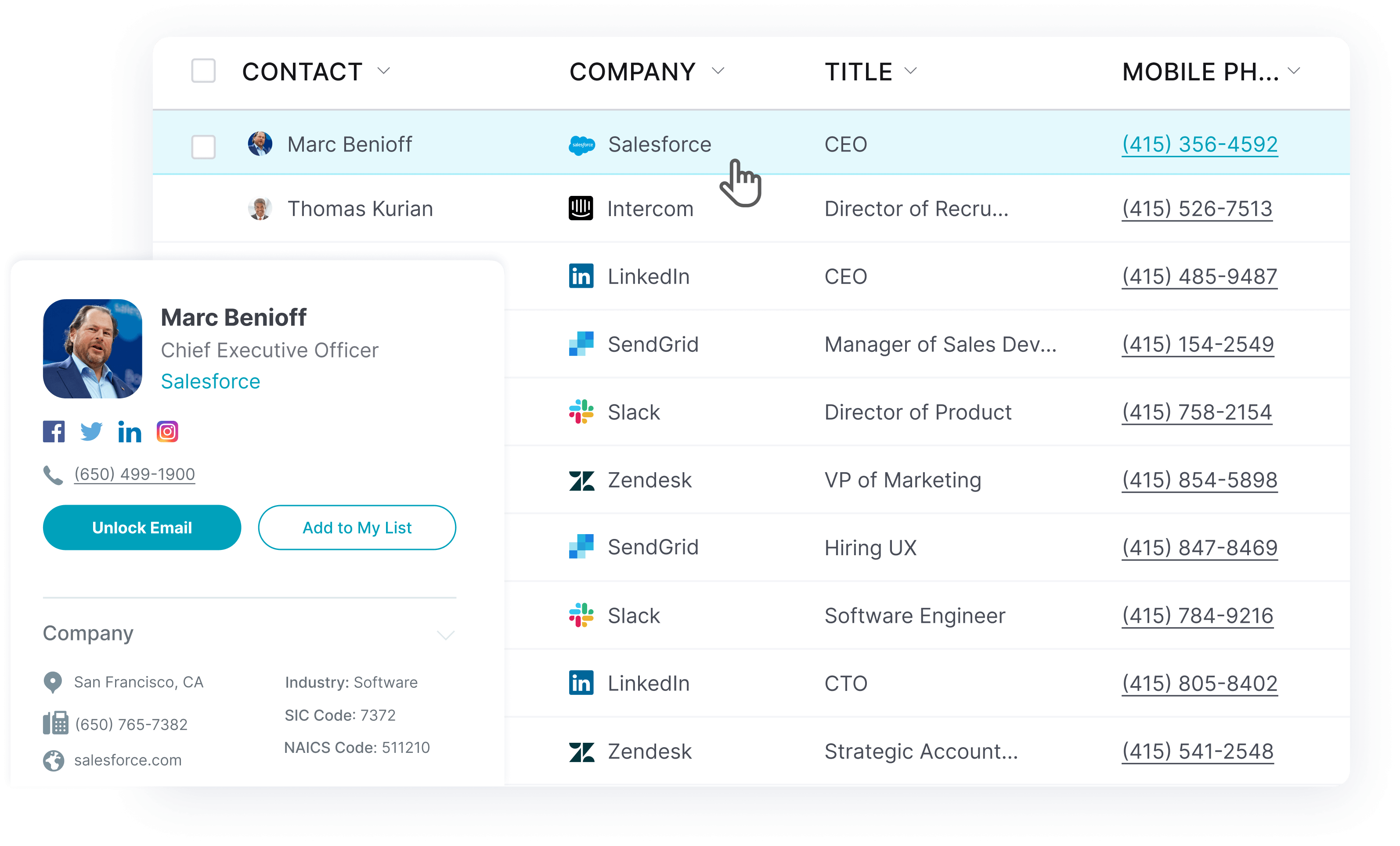 Email Lookup Tools: FAQ
Here are a few common questions about email lookup tools.
What is email lookup?
Email lookup is the act of searching for someone's email address online. Multiple tools let you look up an email address based on information like name and company name.

Most email lookup tools either search a database or online and find you the most likely email address for your lead.
Why should you use email lookup software?
Email lookup software lets you find someone's email address faster than you could by yourself. By crawling millions of websites, saving information even after it's deleted, and letting you customize the search, email lookup tools let you find email addresses that you may not even be able to find by yourself.
Can you use email lookup tools to find corporate email addresses?
Yes, most email lookup tools are made precisely to find corporate email addresses and other contact information.
What should you look for in an email lookup tool?
Find an email lookup tool that is:

1. Reliable
2. Affordable
3. Powerful
4. Adaptable

Ensure your chosen tool adapts to your needs and gives accurate information.
What's the best email lookup tool?
The best email lookup tool is the one that fits your needs. It must have accurate information, fit within your budget, scale to your search needs, and adapt to your tools.

Depending on your business, you may want to use a very simple and straightforward email lookup tool, one that helps you write emails, one that's good for teams, or a free and simple tool to use for a few minutes at a time.
Are there free email lookup tools?
Yes, multiple email lookup tools offer a limited free version or free trial. Other email lookup tools may be completely free, but you usually end up sacrificing at least some functionality or data accuracy.
Email Lookup Tools: Conclusion
In this digital world, there's no better way to contact people than through email. Your email lookup tool should adapt to your needs and be as accurate as possible.
Try UpLead and start generating leads today.
Start Your 7-Day Free UpLead Trial
Lead generation doesn't have to be all that painful. With UpLead, you can easily connect with high-quality prospects and leads to grow your company.