In today's competitive business environment, sales and marketing teams must prepare to do whatever it takes to stand out from the crowd. Doing basic research on B2B marketing strategies can increase visibility, engage business customers, and ultimately drive more sales. With that said, you don't need to scour the web for hours looking for tips and tricks – this article will be your one-stop guide to effective B2B marketing tactics that are guaranteed to help your team succeed. Get ready to dig deep into smarter segmentation techniques, creative content marketing channels, profitability assessment tools, and more.
Quick Links:
What is B2B Marketing?
Business-to-business (B2B) marketing involves collaboration between two or more companies to reach an agreement on how they can market their services and products to each other in a mutually beneficial way. B2B marketing is essential for any business because it allows them to generate leads with mutual interests in their products, which increases the possibility of successfully building meaningful customer relationships.
More than ever, successful businesses leverage B2B marketing strategies and tools to build networks for reliable, repeatable sales opportunities. One of these sales intelligence tools is UpLead, which helps marketing teams find the most relevant and accurate leads for their B2B sales pipeline.
The B2B Marketing Process
B2B marketing is a highly complex process. To ensure the success of your campaigns, it's essential to understand the four stages of the B2B sales and marketing process and how each one plays a role in helping you reach your goals. Here's an overview of those four stages—Awareness, Consideration, Decision, and Retention.
Awareness
The first stage is introducing potential customers to your product or service. Your goal is to create awareness about your company and its offerings, and you achieve this by creating content marketing strategies that engage potential buyers.
Marketing content such as blog posts, case studies, and videos can help attract new sales leads by providing valuable information about your product or service. As part of this stage, you should also use social media channels to promote your content and increase brand visibility.
Consideration
Once business buyers learn more about what you offer, they enter the Consideration phase. At this point, they are beginning to form opinions about your product or service based on what they have learned from their research into your company.
The content you create must cater specifically to their needs and interests so that it resonates with them emotionally. This helps build trust between them and your company and encourages them to make a purchase decision in favor of your offering over others in the market.
Decision
Once prospects have explored all their options, they will determine which solution best suits their needs. This is known as the Decision stage. During this stage, it's essential to provide additional resources such as pricing information and customer reviews so prospects can understand what makes your product or service unique and cost-effective compared to other solutions on the market.
Additionally, offering personalized demos or free trials can allow prospects to try out your answer before making a purchase decision – thus helping them decide to invest in your offering rather than competitors.
Retention
After purchase, it's time for retention – when customer loyalty is built through quality customer service and ongoing engagement strategies. These can include newsletters, email campaigns, and loyalty programs that reward customers for continuing patronage with discounts or incentives like free products/services or exclusive offers/promotions. These initiatives can boost customer satisfaction while promoting long-term relationships between customers and businesses, enhancing your customer journey.
Key Differences Between B2B vs. B2C Marketing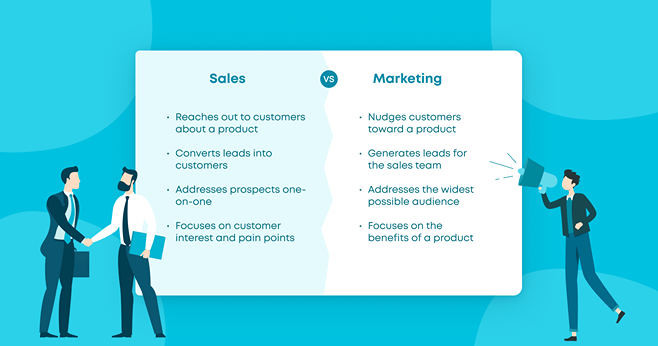 With the advent of e-commerce, both B2B and B2C marketing have increased the digital sphere in numerous ways. However, the two offer distinctly different strategies to achieve their objectives. B2B or Business-to-Business marketing focuses on building relationships between businesses, while B2C or Business-to-Consumer marketing focuses on targeting end consumers. Another difference lies in terms of complexity.
For example, a smaller number of customers in a B2B situation calls for a more tailored approach. On the contrary, even though customer data is the key to success for B2C ventures, it requires more content creation than B2B companies that need informational content about the product or service. In conclusion, when considering the differences between B2B and B2C marketing, it's important to note that one isn't necessarily better than the other; each has unique features and strengths, which should be considered before attempting to employ them in any e-commerce strategy.
B2B Marketing Strategies to Drive Sales
With the wealth of digital sales enablement tools and marketing automation software at our disposal today, there's no shortage of creative ideas and approaches for businesses to explore when it comes to driving their sales. Read the following strategies for an overview of effective tactics to boost your company's sales results.
Leverage Your Value Proposition
A strong value proposition is critical for successful B2B marketing. Companies should start by identifying what sets them apart from their competition and then use that information to craft a distinct message that educates and motivates leads. This message should be reinforced consistently through the professional language used in all forms of communication, from website content to social media campaigns.
Creating a compelling value proposition can help establish trust with prospective customers, allowing them to make informed decisions about engaging with your business. Investing in a well-crafted value proposition has the potential to pay off significantly in the long run, allowing companies to drive more sales, ultimately
Run a Competitor Analysis
Business-to-business (B2B) marketing requires effective strategies to drive sales. One fundamental approach for B2B marketing success is running a competitor analysis. This analysis involves looking at competitors' products, services, and associated marketing efforts, such as pricing, messaging, segmentation, delivery methods, and promotional activities. It also involves assessing customer feedback about competitors' offerings.
Competitor analysis allows companies to identify market gaps and opportunities; this information can inform decisions about marketing positioning, pricing, and product development. The insights gleaned from a competitor analysis can therefore prove invaluable in achieving B2B sales goals.
Understand Your Target Audience
Understanding your target audience is fundamental to successful B2B marketing. Knowing your target lets you craft content and messaging that genuinely resonates with prospects, ensuring they pay attention and take action. Identifying a customer persona helps you determine the best products or services to offer them, how to tailor your messaging, and demographic details to help further segmentation efforts.
Moreover, understanding your customer base will help you make well-informed decisions about what marketing channels will likely perform well for an effective campaign. To build relationships with buyers, ensure your tone of voice is professional and positive, no matter the content type used or platform deployed.
Invest in High-Quality Leads
Investing in high-quality leads is vital to successful B2B marketing. Attracting the right customers is paramount, and UpLead can help identify and target the perfect demographic for your business. Optimizing your lead generation process will give you fewer wasted resources and a better opportunity to drive more sales.
High-quality outbound and inbound leads should translate into increased conversions, improved customer loyalty, and a higher return on investment for your marketing efforts. Taking the time to invest in accurate lead information is essential for any B2B marketing strategy.
5 B2B Marketing Examples to Use in 2023
In an increasingly competitive B2B space, having a solid marketing presence is fundamental for success. To help you prepare for 2023, here are five creative B2B marketing examples your team can leverage to give your company an edge over the competition. From personalization techniques and virtual reality events to account-based ads and influencer campaigns, these cutting-edge approaches will ensure that you remain at the forefront of digital innovation.
1. B2B Digital Marketing
B2B digital marketing refers to the various strategies employed to promote a business's goods and services to other companies. This includes multiple tactics such as SEO, leveraging search engines, website design, paid advertising, email campaigns, and social media management. Businesses can effectively leverage these channels to create an integrated approach targeting the right prospects, nurturing their interest, and closing more deals. For instance, leveraging search engine optimization (SEO) can help companies appear prominently in relevant organic search results while using content-based blog posts in paid campaigns allows businesses to introduce prospects to their products meaningfully.
In addition, webinars are a valuable method for further engaging leads through education about specific topics or solutions related to their industry. When it comes time to close deals or build stronger relationships with larger accounts, it is helpful to utilize automated sequences combined with email newsletters providing personalized follow-up resources or special offers. Your marketing team can use content marketing automation to execute scalable growth plans for 2023.
2. B2B Content Marketing
In B2B content marketing, forward-thinking companies create quality content to inspire trust and show expertise in their field. For example, blog posts that explain topics in detail and provide valuable information about a product or service to readers can help build relationships between people in the business world.
Businesses can also use videos, podcasts, webinars, or e-books to spread awareness of their offerings. Best practices suggest focusing on informational topics tailored to those in the high-value industry. This audience is usually more tech-savvy and looking for comprehensive knowledge before investing in a product or service. Additionally, distributing content using social media channels such as LinkedIn and Twitter will help get your company's message out there and increase responsiveness from prospects.
3. B2B Email Marketing
Email marketing holds so much potential for B2B companies in 2023, as it enables them to remain top of mind with customers and prospects alike. It's beneficial for nurturing relationships over time and when seeking to upsell or cross-sell multiple services or products.
Building email lists to send newsletters, automated sequences, webinar invitations, and other updates helps to keep your company relevant while deepening relationships with individuals who want to hear from you. For example, if you're selling a high-value item, staying in touch with customers can keep them abreast of new features that could improve their purchase decision even more. Use this engaging tool to create personalized content that leads prospects down the sales funnel and indicates when you have something new and exciting to offer.
4. B2B Social Media Marketing
While social media marketing will help drive traffic to your website and brand recognition, it also creates trust and connections with potential buyers. Companies should focus on creating high-quality content that reflects the company's goals, target audience, and culture.
B2B social media marketing strategies include targeted campaigns, blog posts highlighting case studies or customer stories, engaging in honest conversations through comments and likes, relevant pay-per-click (PPC) ads, and posting exciting visuals on appropriate channels. This type works best for companies looking to establish targeting buying habits or attempting to make a sale of a significant item or account. By specializing in each medium and ensuring everything they post is straightforward, companies can create meaningful relationships with buyers and further engage their current ones.
5. B2B Account-Based Marketing
Account-based marketing (ABM)will be essential for B2B marketing for the next few years. As businesses become more aware of the advantages of offering personalized and customized marketing campaigns, ABM is ideal for maximizing customer relationships.
By using data-driven insights and segmenting customer bases into small clusters, companies can provide highly targeted campaigns that significantly increase their ROI. Account-based marketing enhances customer loyalty and offers more opportunities for upselling and cross-selling. By embracing account-based marketing in 2023, B2B marketers will enjoy greater success from their campaigns than ever before.
Tips For Building Your Own B2B Marketing Strategy
Building an effective B2B marketing strategy is essential in such a competitive market. To stand out from the competition and reach your desired customers, it's crucial to have a plan of action that strategically integrates various tactics and channels. This blog post provides vital tips on building an efficient B2B marketing strategy for success. From understanding who your target audience is to the importance of building relationships, these strategies will arm you with all the knowledge necessary for building a successful game plan.
Incorporate Visuals
One of the critical things to include when building a B2B marketing strategy is visuals, such as imagery and videos. Visuals are remembered more than plain text and help you convey a message quickly and effectively. When used strategically, visuals can reinforce key points within a message, explain complex topics in an easy-to-understand way, or help set your brand apart from the competition. Visuals are also highly shareable on social media platforms, which can help you boost visibility with potential customers and influencers in your space.
To maximize the value of this powerful tool, brands must be creative and strategic when employing visuals in their B2B marketing mix. This is particularly important in light of recent digital marketing trends, as research shows articles with images and graphics get over 94% more engagement than those without visuals.
Automate Outreach Efforts
Automating your outreach efforts is essential for building a successful B2B marketing strategy. Using automation tools such as scripts and targeted campaigns can dramatically improve the process of reaching out to potential customers, and setting up campaigns manually can take up valuable time. Still, when you use marketing automation tools, you boost efficiency by streamlining the sales cycle and saving time and money while increasing productivity.
With automation techniques, you can track key metrics to gain insights into what works and needs adjustment. This insight will help you generate more leads and build long-term relationships with those prospects over a personalized customer journey throughout their buyer's experience. Research shows automation can help boost lead generation by 80%.
Don't Underestimate the Follow-Up
Implementing a successful follow-up for your B2B marketing strategy is vital for success. You must communicate regularly with all customers or services, even after meeting the initial deliverables. Following up with B2B leads can turn them into conversions, reminding them of your services or solutions when they need them most, ultimately leading to a more extensive customer base. After all, following up is essential as only 2% of sales result from the first reach out.
Moreover, staying connected with current customers ensures brand loyalty; warm touches go a long way in reinforcing positive associations and creating a desirable customer experience. This experience should extend to digital and personal touchpoints; don't forget to make meaningful connections through less traditional means like social media, email marketing campaigns, and physical thank-you cards. By investing in these follow-ups, you are investing in the longevity of your business's reputation as an industry leader.
Track and Adjust Your Approach
One crucial tip for constructing an effective B2B marketing strategy is to track and adjust your approach. Utilizing analytics tools such as website performance trackers, SEO, and social media can provide an enormous amount of data that can be used to measure the audience's response to your campaign.
By assessing the effectiveness of each action taken, you can inform future campaigns and learn which tactics are most successful with your target market. Continuous tracking and adjustment will help further refine your marketing strategy over time, improving its impact on individual and company goals.
B2B Marketing Case Studies
InVision Embraces Real Designers for Content Strategy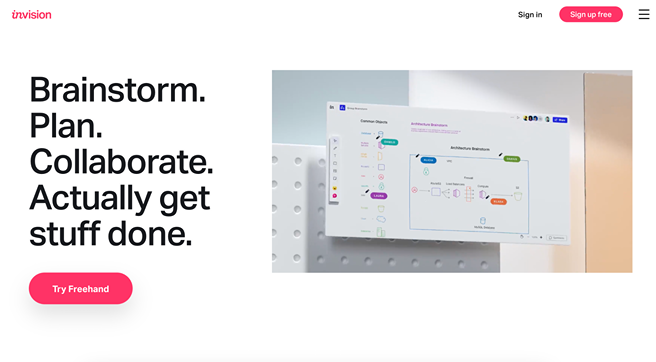 InVision made a calculated decision to revamp its content strategy approach in 2014. The goal of the shift was to gain more traction and become known as a thought leader in the UX design space by providing valuable content, unique insights, and well-designed digital tools. They also invested heavily in featuring stories from real designers so they could have more visibility within the community. This strategy clearly paid off, as it only took two years for InVision to more than double its subscribers, reaching an impressive 2.5M+ followers across various channels by 2016.
American Express Leverages Social Media to Boost Brand Visibility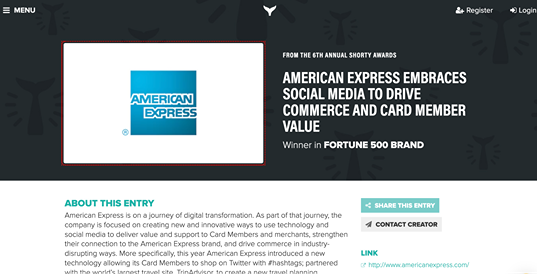 American Express has long been utilizing the power of social media to reach customers. The Open Forum provided invaluable support to small businesses and granted them a platform to communicate with other business community members. As it continued to help people start, grow and manage businesses online, American Express was able to reel in leads and drive sales up by 30%. Their innovative approach successfully integrated their brand and services into the existing social networks that millions of people were already using, allowing them unprecedented access to new clients looking for financial advice they can trust.
Grant Thornton Invests in Paid Content to Fuel Thought Leadership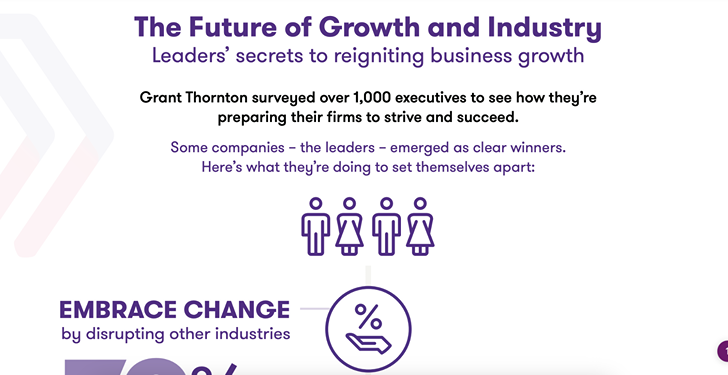 Grant Thornton's innovative Growth and Future of Industry campaign was an undeniable success. By strategically leveraging paid media, the team exceeded initial expectations with remarkable results – including a four-fold increase in the cross-industry report's reach and a seven and a half times leap in the conversion rate goals. This effective initiative is one among many that demonstrate Grant Thornton's commitment to delivering impactful accounting solutions to its clients.
Use UpLead to Jumpstart Your B2B Marketing Efforts
UpLead is a powerful B2B sales intelligence provider that can boost your efforts. Its easy-to-use platform allows you to access over 150 million fresh contacts worldwide – including email addresses, phone numbers, and social profiles. Whether you are looking for a reliable source of new data for targeted leads or well-organized sales intelligence with purchase intent data, UpLead has you covered with its 95% data accuracy.
With one of the most reliable search engines, you can find leads that match your tech stack, further automating your marketing funnel. In addition, its flexible pricing plans allow you to customize the experience based on your budget and long-term goals— making it a reliable competitor in the B2B data provider market.
FAQs
Below are a few of the most frequently asked questions about B2B marketing.
What does B2B marketing mean?
B2B marketing offers solutions to problems that firms face regarding their relationship with clients, suppliers, and other partners. Businesses can benefit from understanding how customers interact with brands, what strategies attract customers, and which keeps them engaged. By evaluating key metrics such as click-through rates or customer feedback, businesses can then improve the overall performance of their B2B marketing efforts.
What is an example of B2B marketing?
Popular tactics for B2B marketing include email newsletters, content marketing, website design, and search engine optimization (SEO). Additionally, B2B marketers may employ telemarketing efforts to generate leads and cold-calling to secure new sales. With platforms like LinkedIn becoming increasingly popular with professionals, social media has become another critical tool used by B2B marketers.
What are the four types of B2B?
B2B falls into four categories: producers, resellers, governments, and institutions. Regardless of the type of B2B involved, transactions can significantly benefit businesses as they streamline supply chains, promote efficiency, and build relationships between organizations across the globe.
What You Need to Remember About B2B Marketing
Successfully launching a B2B marketing campaign involves understanding the unique needs of your target audience, properly allocating resources, and developing a creative strategy that speaks to your market. Different industries use different methods to market successfully; practical techniques are critical in achieving desired results.
UpLead can help you along the way by providing access to high-quality leads, high-impact data, and other resources essential for running successful campaigns. Whether you're an established enterprise or a startup just starting, UpLead can assist you with generating meaningful leads and accelerating your B2B marketing objectives.