The sales and marketing landscape has changed dramatically over the last decade, but one fact remains: using targeted leads is a great way to boost sales. Businesses use targeted leads to engage successfully with the right prospects. It helps companies understand the needs of their potential customers and make meaningful connections with them. When you know exactly who your prospects are, you can create content that adds value to their lives, businesses, or organizations. It all starts with targeting the right accounts. This article explores how your sales and marketing teams can use targeted lead generation to increase sales.
What Are Targeted Leads?
Building a targeted lead list is one of the most effective ways to enhance your outbound marketing strategy. Through this type of lead generation, businesses can maximize their ROI by reaching out to a specific audience. This method involves gathering highly relevant leads and tailoring your marketing efforts to meet their needs. Rather than using a scattergun approach, using targeted leads helps companies ensure that resources are used efficiently and only spent on prospects most likely to become customers.
According to a Marketo study, companies that use effective lead generation strategies see 133% more revenue than companies that don't invest their resources in proper lead generation. Targeted lead generation also allows businesses to develop campaigns geared explicitly towards prospects more likely to convert into customers.
How to Generate Targeted Leads in 5 Steps
Building a targeted lead list is essential for sales and marketing teams. It ensures you're generating high-quality leads that are most likely to turn into customers. Here's a five-step strategy for generating the high-quality leads you need.
Step 1: Create an Ideal Customer Profile (ICP)
Creating an ideal customer profile (ICP) is a critical first step toward achieving best-in-class lead generation. By analyzing current consumer data and surveying existing customers, your sales and marketing team can gain insight into who exactly comprises your target market—and identify what they're looking for. This allows you to focus and optimize your marketing efforts. Providing tailored content helps build trust and loyalty with the right audience. Establishing an ICP will help you gain valuable insight into your targeted leads.
Step 2: Invest in High-Quality Data
Building a list manually takes time and resources, and the process is prone to errors. Investing in high-quality data from a reliable source, such as UpLead is much more efficient. The platform provides access to phone numbers, emails, and other contact information, allowing you to quickly find and segment targeted lead lists for marketing campaigns. UpLead has a 95% accuracy data guarantee, so you know you're not wasting time and money on inaccurate contact information. 
Start Your 7-Day Free UpLead Trial
Lead generation doesn't have to be all that painful. With UpLead, you can easily connect with high-quality prospects and leads to grow your company.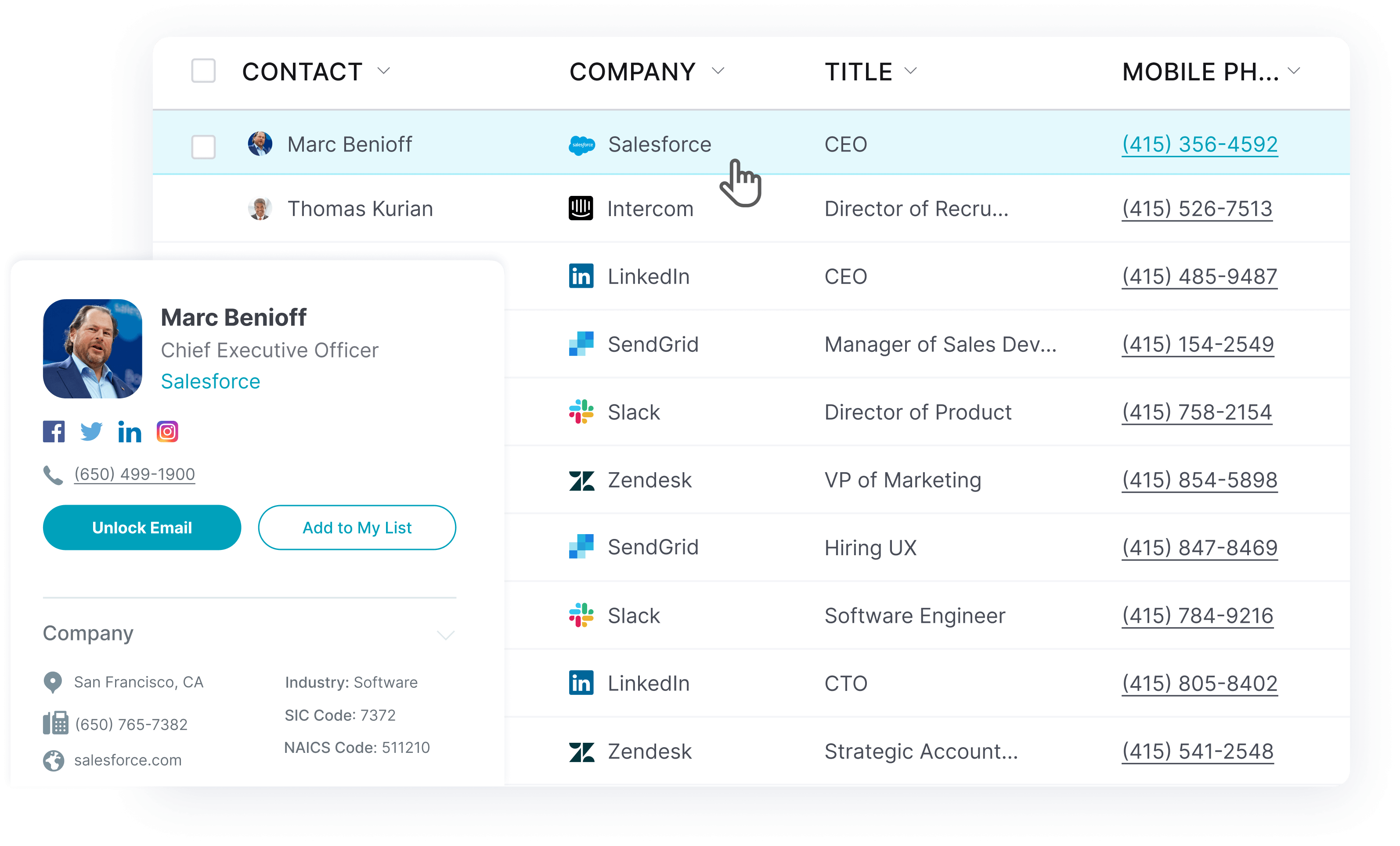 Step 3: Segment Your Lists
Segmenting your email lists can considerably impact when looking to grow your customer base. Segmenting your lists enables you to tailor content to specific groups within your target audience. Customized content is more likely to be opened or clicked through. Segmenting your contacts also allows you to monitor your interactions with each specific group, which will help you optimize future campaigns.
Step 4: Engage With Targeted Leads
Start developing relationships with your potential customers. Your sales and marketing teams can create higher ROI from outreach efforts when interacting with the prospects who are most likely to become customers. Ensure prospects receive relevant messages that build trust. You should also track your interactions to adjust and refine your content.
Step 5: Nurture Leads and Follow Up
Staying top of mind requires regular, thoughtful interaction. Your initial outreach efforts are the start of a marketing funnel. Nurturing leads and following up helps to build relationships. Regular interaction fosters trust and confidence in your product or service. Successful follow-up includes the delivery of on-brand messaging and relevant content. It's also important to share your brand's story authentically and meaningfully. Nurturing leads as part of your overall marketing outreach strategy can go a long way in growing your customer base. These continued conversations ensure that you stay connected with prospects as they move further down the sales funnel.
8 Strategies for Generating Targeted Leads
Whether you're just getting started or are looking for ways to boost existing lead generation efforts, the following steps will help your team achieve its goals.
1. Use UpLead to Find High-Quality Prospects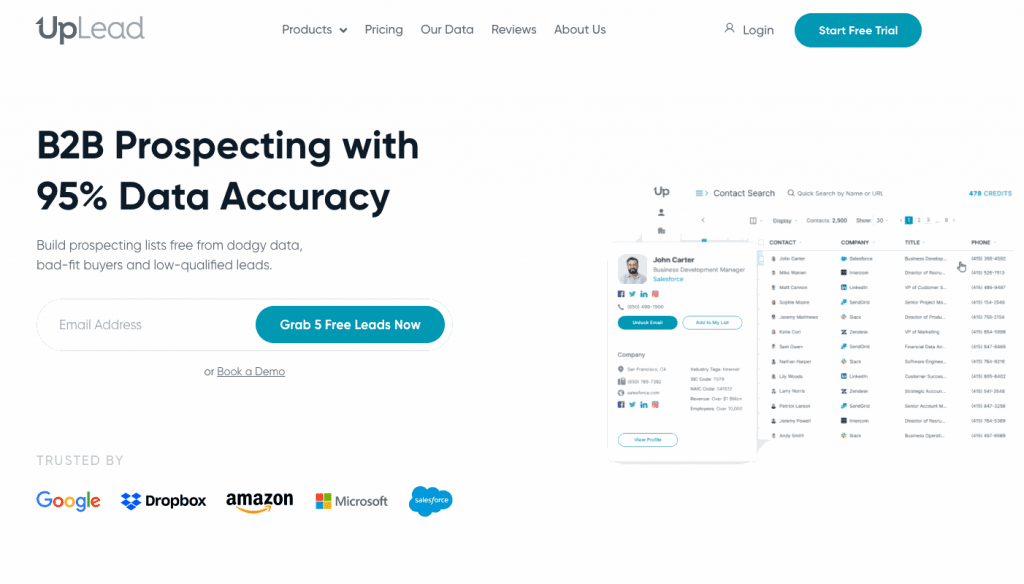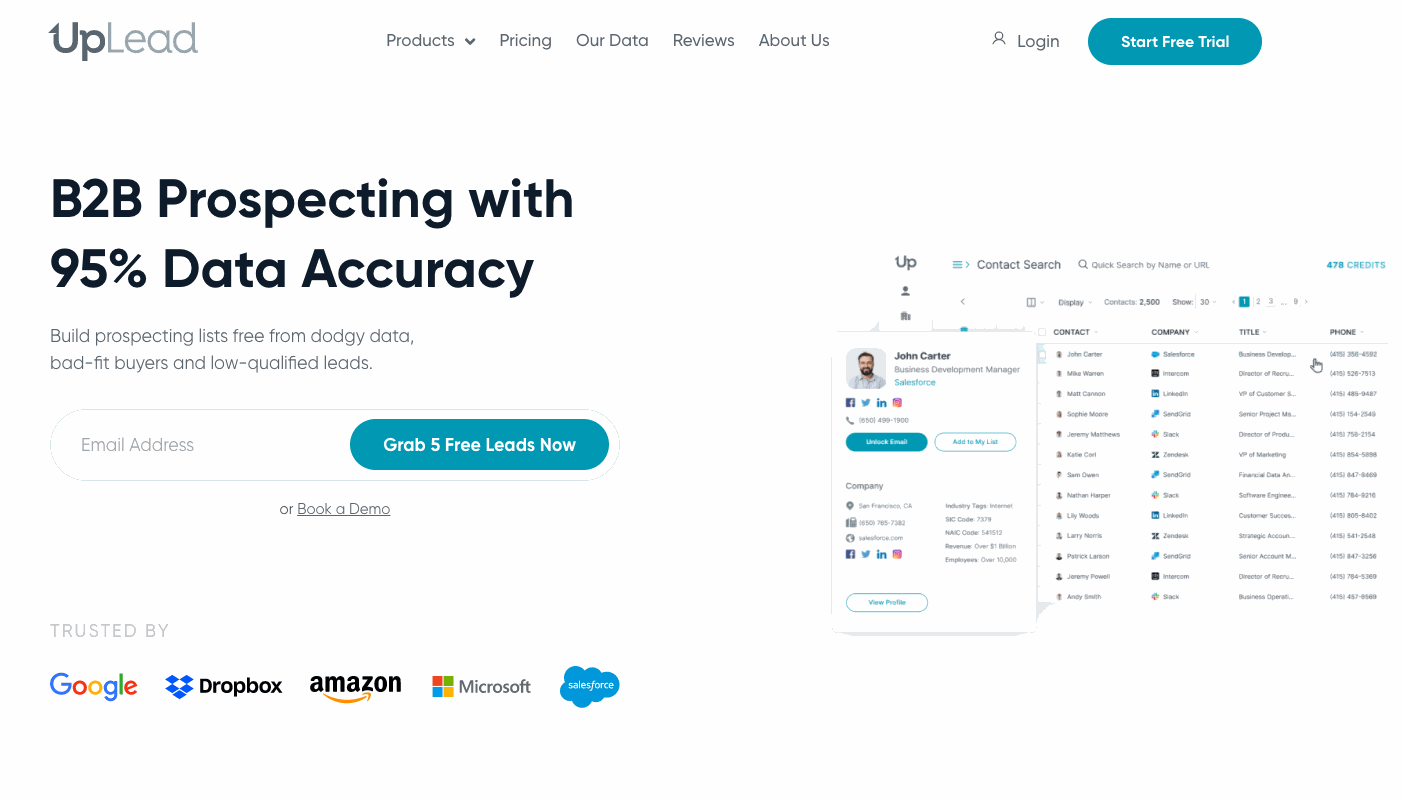 There are many strategies for successfully sourcing targeted leads. Whichever method you choose, it's crucial to start with high-quality data. Using UpLead can help you acquire the prospects you need. They guarantee 95% data accuracy and offer various ways to search and manage prospects, including technographic and demographic data points. This helps ensure you get the best prospects most relevant to your business. When your B2B lead generation is highly targeted, you can be sure that your sales and marketing efforts will pay off. 
2. Cold Calling and Emailing
Cold calling and emailing are effective strategies for contacting potential customers directly. One of the keys to success is knowing when to reach out; timing is crucial in finding qualified leads who are most likely to be interested in the product or service. Cold calls and emails are also easy to track and manage. Detailed records of calls and emails can be used to track progress, align messaging, and measure team performance. By effectively utilizing cold calling scripts and email templates, your sales and marketing team can reach out to your targeted prospects and generate more paying customers.
3. Create Compelling Landing Pages
Creating an appealing landing page is a great way to attract and grow your audience. A well-designed landing page includes content that speaks to your target audience. The goal is to stand out from the competition's slew of online content. A compelling landing page also offers visitors an easy way to take action. It should include automated follow-up sequences, personalization via user behavior data, and A/B testing to determine which content performs best. Creating an attractive, strategically designed landing page is a highly effective strategy for growing targeted leads.
4. Develop Engaging Content
Crafting engaging content is a powerful strategy to grow targeted sales leads. This strategy runs on communication channels such as blogs, social media posts, and email campaigns. Your content should emotionally resonate with audiences and educate customers on the value of your offer. Create quality content tailored to the needs and interests of your target demographic. The goal is to guide prospective customers through the funnel as they continue to engage with your business.
It's essential to use this tactic responsibly. Developing too much content or content that doesn't reflect your brand's messaging may lead to a decrease in engagement from some audiences. However, with proper planning and execution, this tactic can be an extremely effective way to communicate with customers and increase sales.
5. Build Trust on Social Media
Building trust on social media is a great way to grow your targeted lead base. It helps you leverage a positive reputation in your ongoing sales efforts. LinkedIn is a particularly effective channel for building trust with your B2B audience. It allows you to establish yourself as an authority in your field by providing your audience with resources and insights and is a great place to start conversations. This will showcase your expertise and make people more receptive to your sales pitches. 
This strategy is especially effective when it comes to targeted lead generation. Instead of trying to reach a broad audience, you can concentrate on people already interested in your offer. To get the most out of this approach, ensure your social media presence reflects your passion for helping your target customers. Offer your audience valuable advice or insider tips. Highlight the practical value of your products or services. The bottom line: helpful and engaging social media content will help generate high-quality leads interested in your brand. 
6. Run Paid Ads
Paid ads are a great way to find customers. There are various options available, including Google Ads or LinkedIn Ads. Paid ads are an effective way to improve brand awareness and promote specific offerings. Timing is everything regarding getting the most out of paid ads. The best time to present your ad is when your audience actively searches for similar or related items.
7. Implement Live Chat
Offering a live chat feature on your website allows visitors to have their questions addressed in real time. It's also an effective way to capture targeted leads interested in your products or services. You can use a live chat to collect lead information for future use. This technology can increase customer loyalty. It can also help warm up leads in the sales funnel by educating prospects on your product or service. 
8. Offer Freebies
Freebies are designed to provide prospects with useful information in exchange for contact data. Your free content could include e-books, free downloads, a free trial, or any other value-added incentive for current and potential customers. This strategy is a great way to establish trust with potential customers and make them more likely to purchase from you. While giving away something for free might feel counterintuitive, offering helpful information and incentives helps build relationships with potential customers that could pay off in the future. When implemented properly, giving out valuable, free content tailored to specific customer needs can greatly enhance your targeted lead generation results. 
Tips for Effective Targeted Lead Generation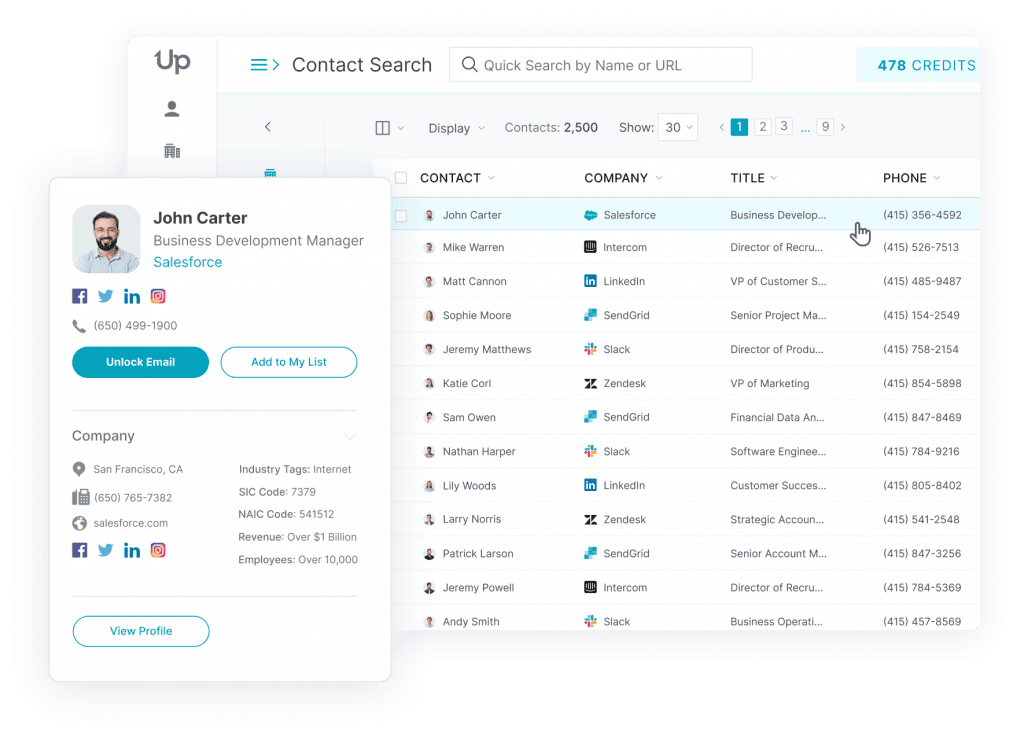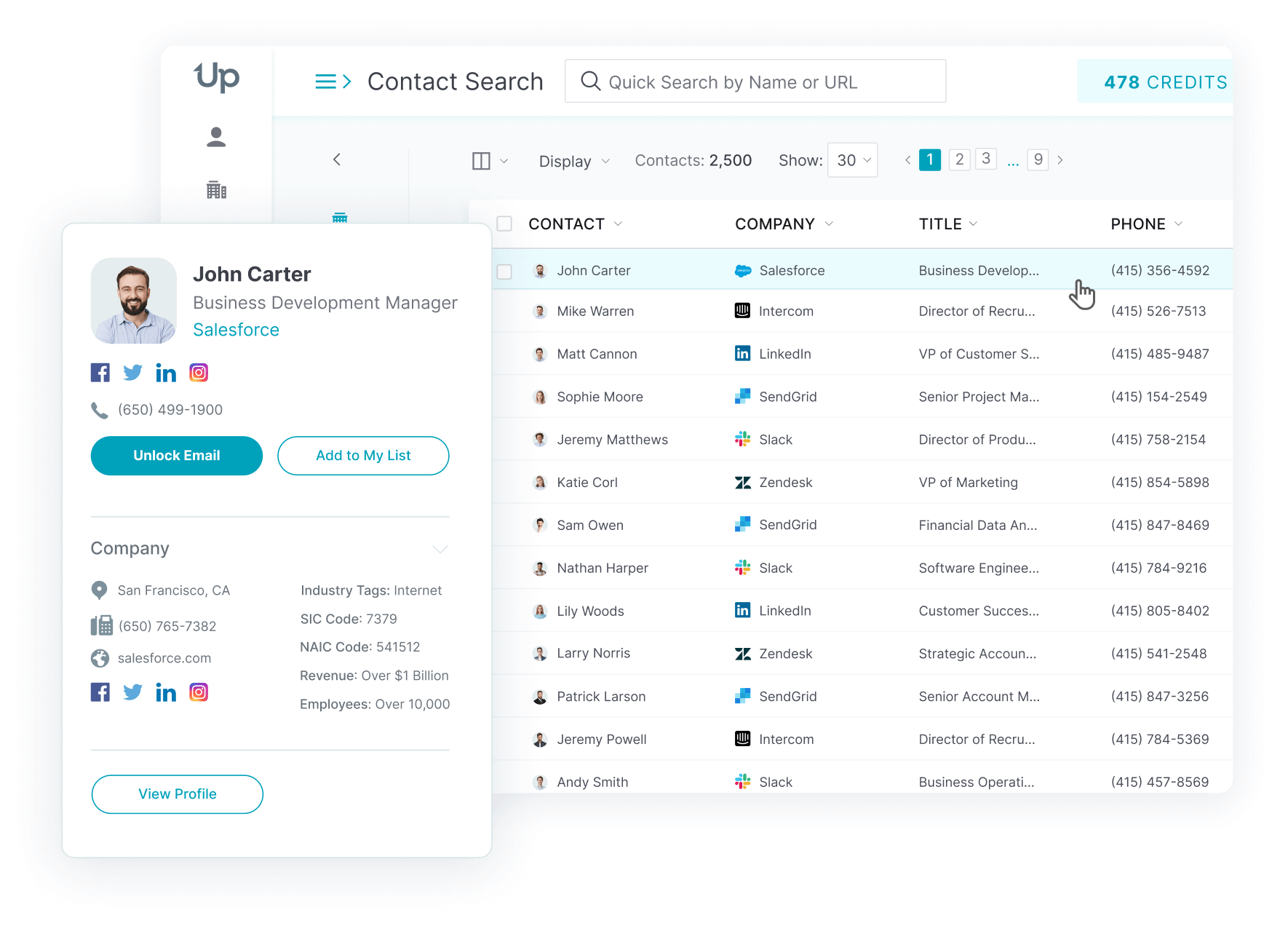 A robust, targeted lead generation strategy is integral to successful sales and marketing. Finding the right formula for targeted lead generation isn't always easy, but there are specific steps you can take to achieve great results for your business. 
Below are some key tips and tricks you can use to get the most out of your marketing efforts and increase the effectiveness of your lead generation process.
Deliver Ultra Relevant Information
Delivering ultra-relevant information is a critical part of targeted lead generation. When a targeted lead encounters content that provides value and speaks to their interests, they will likely form a connection with the brand. This creates an opportunity for your sales team to build trust and establish a relationship with the customer.
Relevant information also increases customer engagement, which opens the door to lead generation opportunities. By providing value, you can position your business as credible and trustworthy. Fans of your content have a high probability of turning into paying customers.
Keep Your List Up to Date
By regularly reviewing, updating, and segmenting your prospect data, you can ensure that you're only using the most accurate information. An up-to-date database guarantees that your marketing team's efforts are well-spent and ensures their tailored messaging is on point. A clean list will help avoid pitfalls such as sending emails to invalid addresses or reaching out with an irrelevant message.
An organized list also improves efficiency; relevant information should be readily available. Overall, having an updated and well-organized database allows your sales team to make the most of its lead generation efforts—and minimizes the risk of wasted resources.
Automate Your Processes
Automating your targeted lead generation process will help your business stay competitive—especially in today's tech-driven world. Sales intelligence tools like UpLead are an effective way to streamline the lead generation process. These platforms make finding the right prospects effortless, and their advanced features can immediately provide valuable insights about each lead, such as contact information, company information, and past engagements.
There's also sales management software designed to help automate communication and tracking as you move prospects along the sales funnel. Employing automated systems to track and monitor your outreach can streamline your sales process and ensure your sales team's resources are used efficiently.
UpLead Is the Best Targeted Lead Generation Tool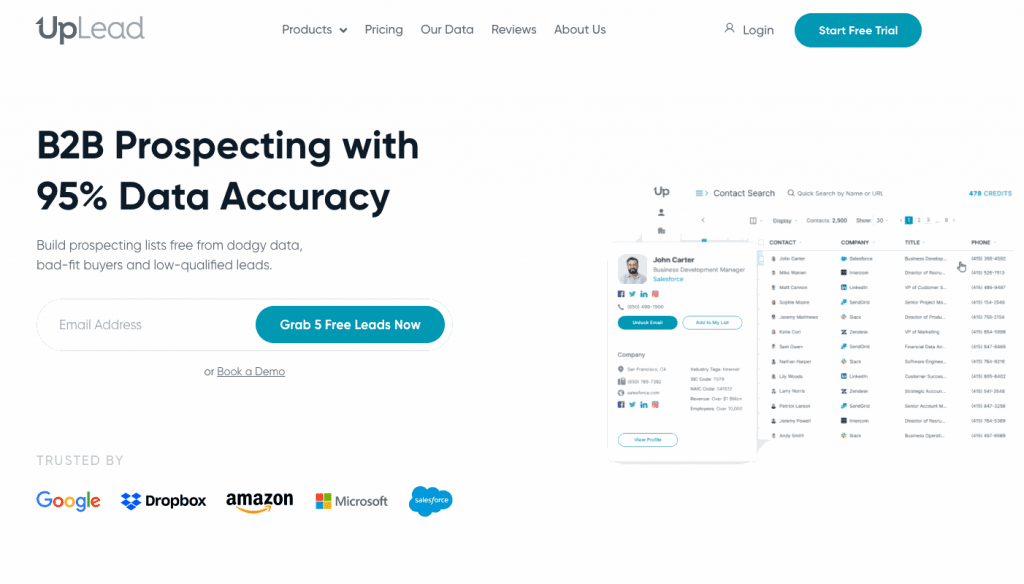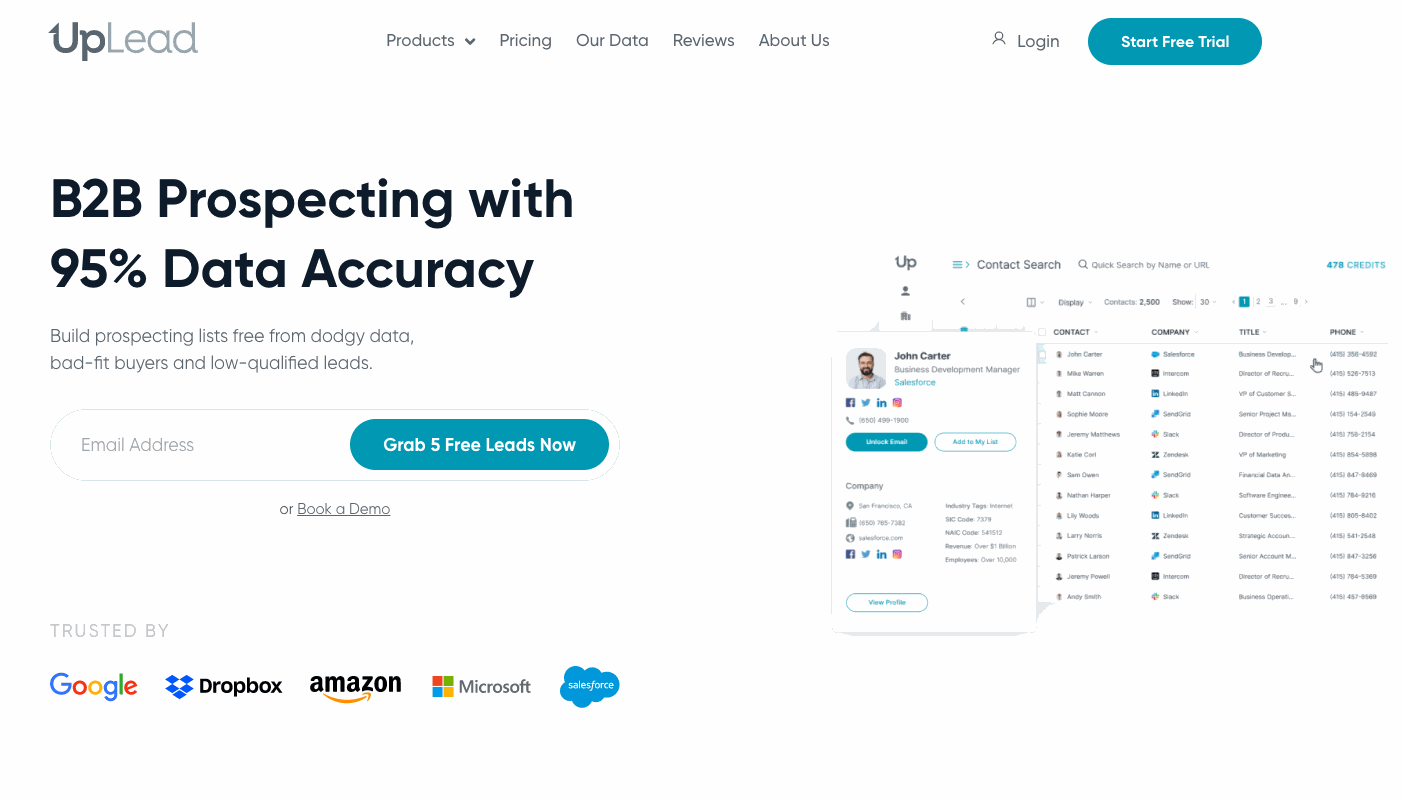 Gone are the days of tedious, inefficient searches to find prospects' contact information and corporate demographics. With UpLead's targeted lead generation tool, you can quickly and easily streamline your efforts. Pull from over 100 million company and contact profiles and access up-to-date data on categories such as job title, revenue, geographic location, and more. With real-time verification and a 95% data accuracy guarantee,  users can be sure they're getting high-quality information. The platform's advanced filters make it easy to segment leads by demographic or technographic data points so that you can target your ideal customers down to the very last detail. 
Try UpLead today to find relevant, high-quality leads and skyrocket your targeted lead generation efforts.
Start Your 7-Day Free UpLead Trial
Lead generation doesn't have to be all that painful. With UpLead, you can easily connect with high-quality prospects and leads to grow your company.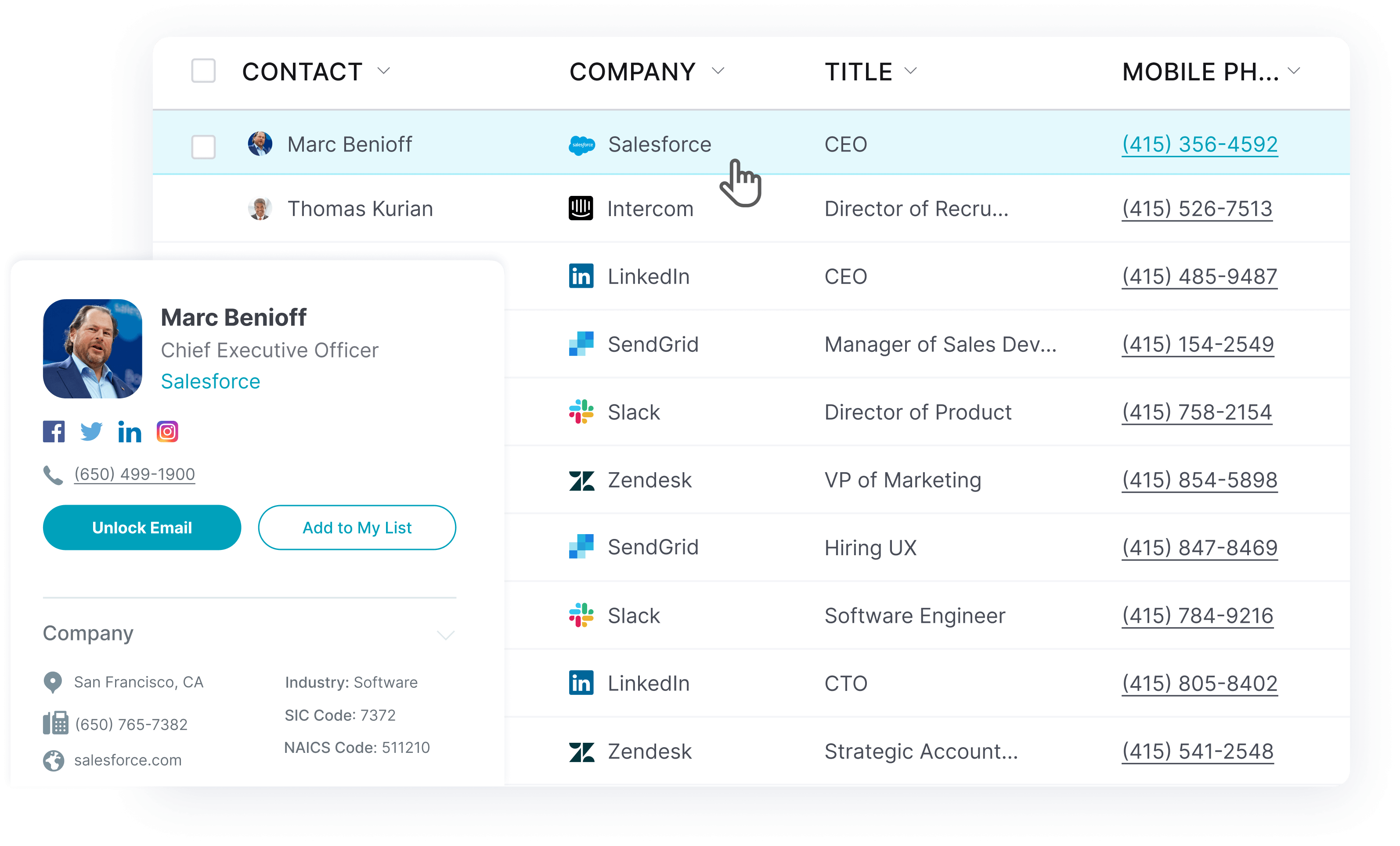 FAQs
Below are a few of the most frequently asked questions about targeted lead generation.
How do you find targeted leads?
Utilizing the right combination of digital tools and traditional practices, such as networking and attending industry-related events, is the best way to identify targeted leads. Leveraging sales intelligence platforms is an especially powerful way to create reliable databases full of targeted leads. 
How do I get free targeted leads?
High-quality, targeted content on social media is a great place to start. Utilize SEO best practices to ensure your content is found when potential customers perform relevant searches. Networking with industry-specific influencers and groups can also help spread the word about your brand. Whichever method you use, ensure that you're highlighting and promoting the key benefits of your product or service. 
What You Need to Remember About Targeted Leads
The importance of targeted lead generation cannot be understated. Knowing who your target demographic is and understanding their needs allows you to tailor your offerings to resonate with them. With UpLead, you can focus on pinpointing your ideal customer base quickly and efficiently. You can find the most qualified prospects using powerful filters for firmographic, demographic, and other customized data points. Kick your targeted lead generation into overdrive with UpLead's unique business intelligence tools.