Sales is arguably the most important area of any business, given that it's responsible for generating revenue. In other words, you have to carefully grow your sales department and adopt the right strategies. So here's the ultimate guide to the sales cycle, which will help you drive your revenues higher than ever before.
What Is a Sales Cycle?
The sales cycle is a general term that's most often used to refer to the entire selling process adopted by a sales team. This sales cycle often begins with prospecting, moves through a number of stages, and concludes with a closed deal or a request for referrals.
A well-developed sales cycle provides a clear structure for a sales team. This structure helps every team member understand his or her responsibilities and deliver a consistent experience to prospects. An organized sales cycle can also be adjusted and iterated over time, too.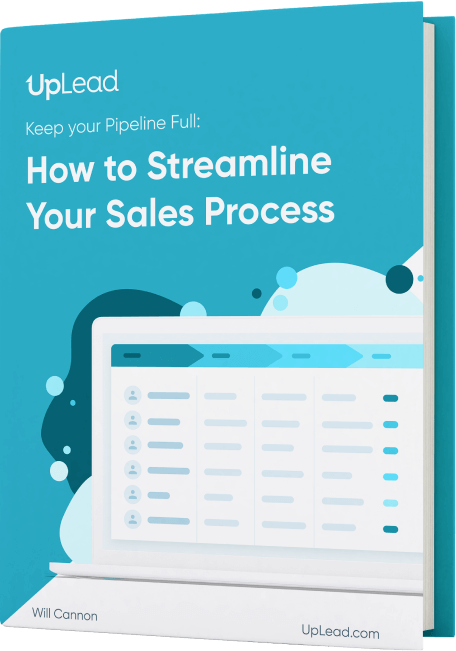 Establish a Solid Sales Process!
Learn how to build an efficient, scalable and high-converting sales process for your sales team.
I agree to receive emails from UpLead, and can unsubscribe at any time.
Why Is the Sales Cycle Important?
The quality of your sales cycle will play a critical role in determining the success of your sales department. Here are some of the key reasons the sales cycle is so important.
Long-Term Results
Sales is a delicate science. If you're going to secure long-term success, you simply have to develop a methodical, considered approach. The very existence of a basic sales cycle can help teams adopt the appropriate mindset and achieve sales success.
Incorporate Best Practice
A million factors might affect your approach to selling a product or service to a customer. So a sales cycle makes it easier for sales professionals to identify changes and incorporate them into their existing cycle.
Boost Sales Satisfaction
Great salespeople are hard to find and attract to your business. So you have to make sure you focus on their satisfaction. A clear sales cycle can empower your salespeople to work effectively and methodically, which will boost their satisfaction levels.
What Are the Stages of the Sales Cycle?
Now that we have a better understanding of what the sales cycle means, let's take a look at its general structure. This structure might vary from one sales team to the next, but you can build upon the general paradigm.
1. Lead Prospecting
The sales cycle begins with lead prospecting, which is essentially the process of accurately describing your ideal customer and finding the businesses or individuals that fit your criteria.
This first step can be broken down into a few smaller steps:
a. Create an ideal customer profile
Alongside key stakeholders, carefully consider the ideal customer you're going to target. You'll need to think about important firmographic criteria like:
Business size

Revenue

Number of customers

Number of employees

Location

Industry
b. Collect information
You can find this information in a number of ways. One option involves manually collecting the data. Or you might want to utilize data vendors that can provide it for you.
c. Store and process information
Now that you have the information, you'll want to store and process it appropriately. Then you can start identifying viable leads for your business. For instance, you'll want to add this information to your CRM of choice.
Action #1: Create accurate buyer personas using HubSpot's "Make My Persona" tool.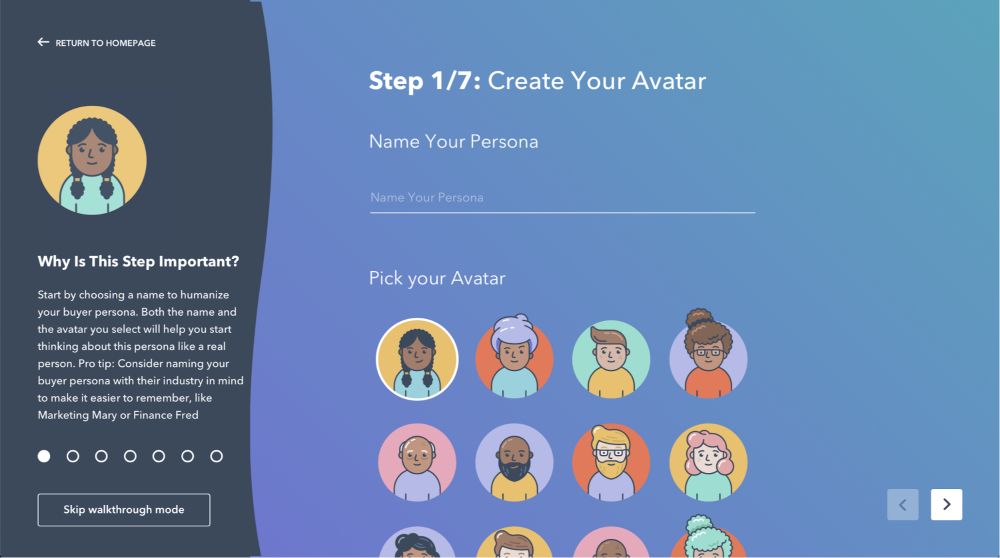 At this point of the sales cycle, you'll want to create a buyer persona that collaborates with marketing. This action can help you align your targets across departments and focus your efforts on the most appropriate leads.
For instance, you can create a buyer persona for each industry you're targeting, or each size of business you'll approach. HubSpot offers an excellent Make My Persona tool, which you can use to quickly create a buyer persona for your entire company. So you might want to use this tool.
Action #2: Use reliable data vendors.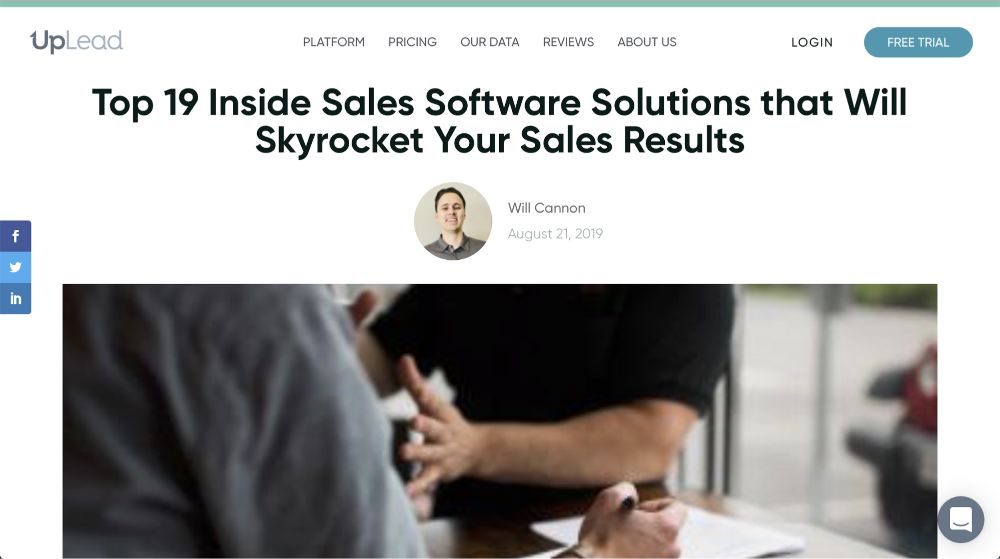 If you're going to use data vendors to expedite your prospecting activities, you'll need to exclusively work with the most reliable data vendors. And if you acquire inaccurate or inappropriate data, you'll lose both time and money.
Read our piece on the 19 inside sales software solutions that can help you achieve excellent sales results. You'll find a number of data vendors (as well as some other must-have tools).
2. Lead Generation
Now that you've identified a host of potential customers and organized them appropriately, it's time to make initial contact, in order to gauge their interest and develop relationships with them.
You can use a number of techniques and channels to nurture your leads and move them further along the sales funnel. For instance, email marketing will be a big weapon in your arsenal. So you'll want to engage in lead scoring, in order to attribute points to the key actions of your leads.
Action #1: Read this guide, and learn how to make the most of email automation.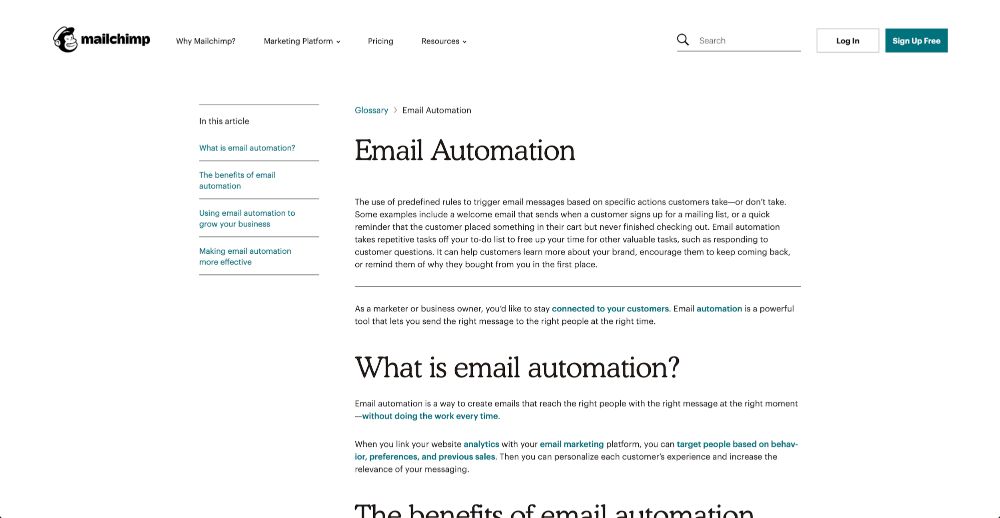 It's important to make sure you work in perfect harmony with marketing. To expedite your lead generation processes and improve your results across the board, your talented marketing colleagues will be able to use the latest email automation tools. 
The best marketers are able to use these tools to target your prospects, according to things like their behavior, preferences, and firmographic traits. It's important for you to polish your understanding of what's possible in terms of email automation. Specifically, we recommend this excellent introduction to email automation from Mailchimp.
Action #2: Understand the lead scoring software options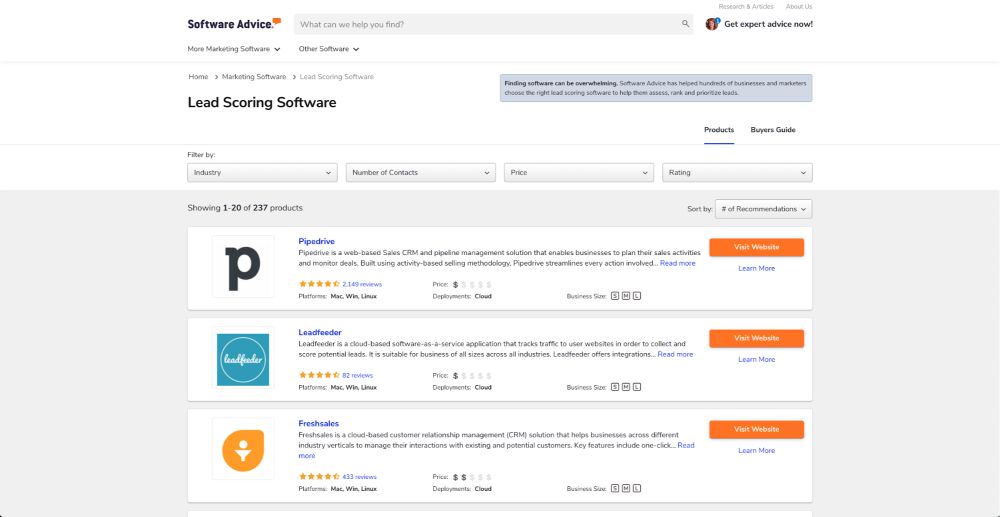 In order to assess the warmth of the leads you've generated, it's important to engage in lead scoring. Since there are several lead scoring tools out there, you'll want to assess them from the following perspectives:
Price

Functionality

Features

Size
SoftwareAdvice maintains a comprehensive list of the best lead scoring software. You should use this guide to familiarize yourself with the most prominent, popular lead scoring tools on the market.
3. Lead Qualification
Once a particular lead has hit an appropriate score or initiated contact with your business, it's time to qualify him or her properly. In other words, you'll dig deeper into the customer and their business, in order to really determine whether he or she is a viable fit for your solution.
Lead qualification is very important because it will help you focus your efforts on the most realistic and appropriate targets. If you fail to effectively perform lead qualification, you might find that you waste the time of your sales professionals. It can also become very demoralizing if your salespeople face constant rejection.
During the lead qualification stage, you'll need to do everything you can to sort through your leads and unearth the most appropriate options. So you should make sure that your leads fit your buyer personas and that your product or service will be genuinely useful to them.
Once your lead has been qualified, it will be time for your salespeople to initiate contact.
Action #1: Find the best Sales Development Representatives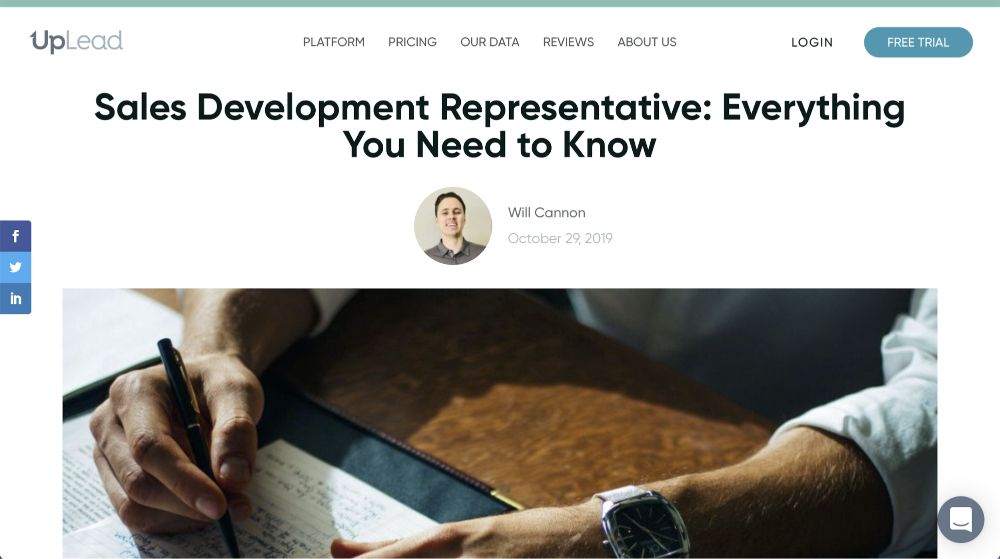 A great Sales Development Representative can make the initial contact with a prospect, in order to determine whether he or she is a viable customer. These sales professionals use their research and communication skills to better understand your leads, qualify them, and connect the lead with a salesperson.
Read our piece on everything you need to know about hiring a Sales Development Representative. You'll find everything you need to know about this important role, including – the ways to find the best fit for your business.
Action #2: Learn how to assign your qualified leads.
Once you've confirmed that a lead is an appropriate, approachable fit, it's important to effectively and fairly assign it to your salespeople.
You'll want to consider various factors (e.g., industry, territory, and size) when choosing which salesperson should be assigned the new lead. You'll want to develop a fair, transparent method of assigning your leads. 
Here are some of the top options:
According to territory

Based on the leads your salespeople pitch 

Based on the personalities of your salespeople

According to a rotational basis
4. Initial Sales Contact
Now that you've qualified your leads, it's time for your salespeople to work their magic. When it comes to contact methods and style, every salesperson on your team will have their own preferences. But you'll have to standardize the tools you use.
You'll want your salesperson to close the deal as quickly as possible. But it's very important to make sure your customers don't feel like you're rushing them. You'll also have to encourage your team members to use sophisticated sales acumen, in order to strike the right balance.
Sometimes, you'll find that your salespeople are able to close the deal relatively quickly. Other times, an additional step will be required. So your salespeople will have to handle a number of potential objections.
Action #1: Standardize your tools and champion them.
It's very important to start by standardizing the tools your salespeople use. You'll want to establish a clear set of high-quality tools that your team members will use. 
This consistency is very important, given that it can boost efficiency, reduce confusion, and boost transparency. With sustained use, your salespeople will be able to master your sales tools and seamlessly switch from one potential customer to another.
Here's a look at the steps you should follow for driving adoption of the right tools:
Internally promote new tools. Share best practice tips.

Monitor adoption rates.

Incentivize adoption.

Measure adoption and satisfaction rates.
Action #2: Log activity within your CRM. 
You might find that the sales process is much larger for some of your potential customers. Your salespeople might send a number of emails and organize a host of meetings. It's important that you log all of this activity in your CRM.
With this activity log, your salespeople can flawlessly switch between prospects while they maintain a consistent level of service. It also provides you with insightful data, which can help you dissect the pitching process.
Some CRM systems will automatically log this activity, and others require users to manually input that information. When choosing your CRM, you should pay close attention to how it works in this way.
5. Handle Customer Objections
During the selling phase, your salespeople will inevitably find that your prospects use a series of common objections. For instance, they might already have a provider, or they might be concerned about pricing or another specific.
It's very important for your salespeople to be able to confidently and honestly handle these objections. They should understand your product or service inside out and display natural enthusiasm as brand advocates.
The good news is that your salespeople don't just have to think on their feet at this point during the sales cycle. Rather, they can share knowledge and catalog the best responses to those common objections.
For instance, you might decide to invest in a knowledge base that can help your salespeople share their knowledge and best practices as far as handling objections. This tactic can help your salespeople boost their results.
Action #1: Create a knowledge base 
If your salespeople are going to effectively handle your prospects' objections, they have to maintain a deep level of product knowledge, as well as possess the ability to learn from other salespeople on your team.
You could decide to create a knowledge base that will act as an area for your salespeople, in order to pool their knowledge. Depending on your organization, you might already have access to a knowledge base. For instance, tech companies will often use JIRA, which you could also use for sales purposes.
Action #2: Organize your collaterals by using a digital asset management platform
The best sales teams identify the most common objections, then relay them to marketing. In other words, the marketing team is able to preemptively address those objections to generate more inbound leads.
The marketing department can also create a range of collaterals that address these objections. For instance, they might create a short video or infographic that explains why your product or service is the best choice.
You should invest in a Digital Asset Management (DAM) platform. This platform acts as a centralized space that controls and protects useful brand assets and marketing collaterals. So you can maintain your key collaterals here. Then your salespeople will be able to access them and send them to your prospects within seconds.
6. Finalize the Deal
Once your salesperson has taken care of those common objections, it will be time to close the deal and take care of any specifics. It's important that you prepare flawlessly for this phase – it's a great opportunity to make a great first impression with your new customer.
It's also critical that you create a seamless transition between sales and your onboarding department. You should take the time to really develop this stage of your sales cycle and create a system that makes sense for your particular business.
Once the deal has been finalized, the sales cycle isn't quite yet complete. You'll need to take the time to learn from the process and even ask for a referral when appropriate.
Action #1: Sign legally-binding documents using Signaturely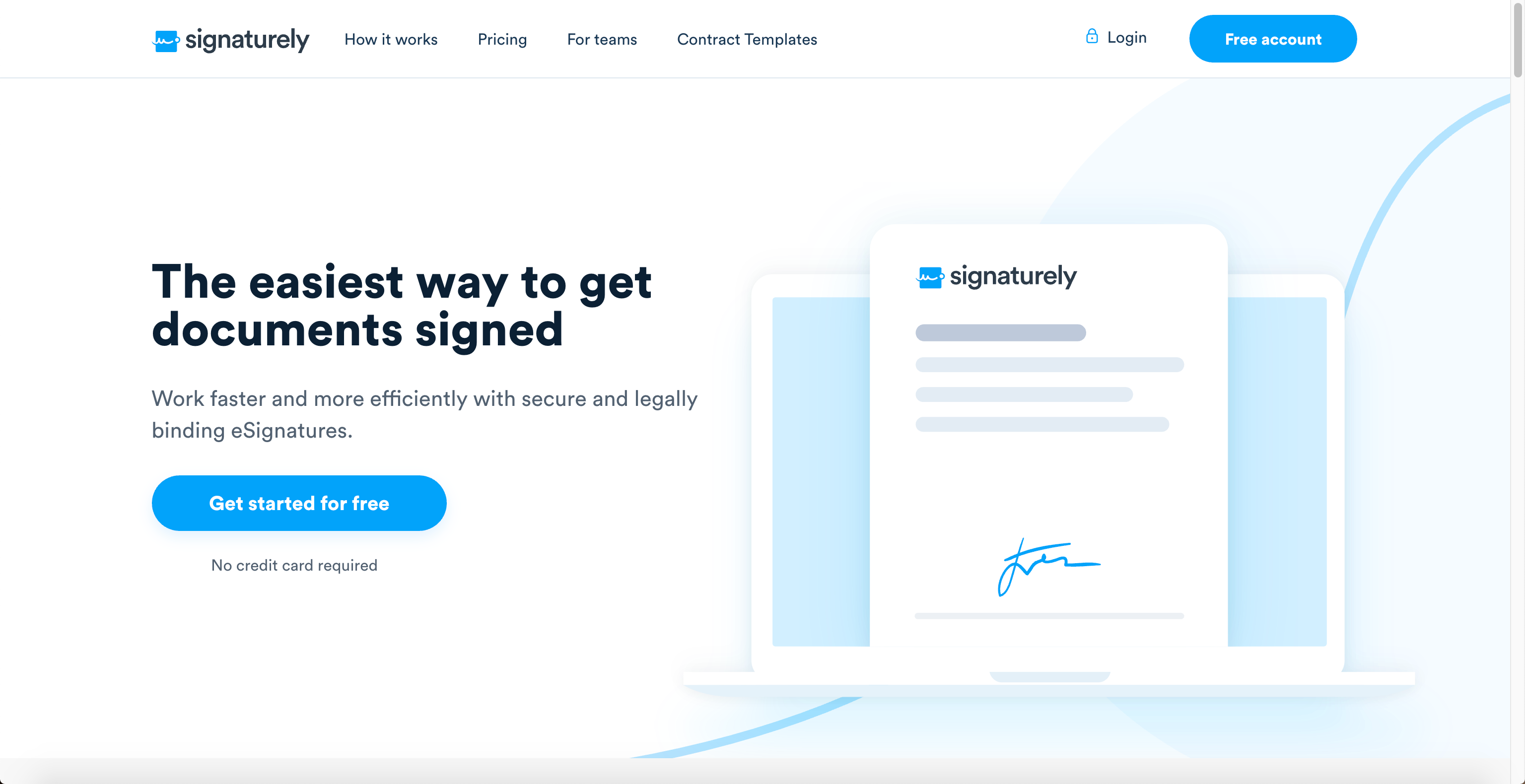 If your salespeople are going to close deals remotely, they've got to find a fast and secure way to acquire legally-binding electronic signatures. There are a number of platforms out there, but Signaturely has cemented a reputation as a leading solution.
You should be sure to properly train your salespeople in how to use this solution so that they can deliver a seamless experience to your new customers.
Action #2: Monitor performance
As a talented and dedicated sales professional, you'll understand that this isn't the end of the sales cycle. You'll need to develop a methodical system to monitor the performance of your sales team and identify any best practice learnings collected along the way.
Here are the steps you should take to properly monitor your performance once you've successfully closed a deal:
Ask your sales team members for one thing they learned along the way

Dig into the data to see if you can learn anything about this particular customer

Share your learning with the onboarding or customer success team to boost retention rates and reduce churn
7. Focus on Referrals
This is the final step of the sales cycle – congratulations! It's now time to focus on collecting referrals. Referral marketing can generate 3-5x higher conversion rates than any other channel, and referred customers are more loyal than any other.
Your salespeople should use their experience and natural social skills to read a new relationship with your customers and know when the time is right to ask for a referral. You'll often find that your customers are happy and excited at this point of the sales cycle, and your incentive could help them to feel even better.
This is a win-win strategy that could help your sales team to secure even more business and take your results even further.
Action #1: Dig into the data to know when and who to ask for referrals
You should meticulously collect and maintain data when it comes to referrals. This data can help your salespeople to make the right strategic decisions to improve their likelihood of collecting additional referrals.
You'll want to dig into the data to uncover important insights like which customers are most likely to give referrals according to things like location, business size, and more.
Action #2: Regularly adjust your referral programs
Referral programs are very effective because you can use a range of different gifts and rewards. If you are a SaaS company, you might be able to offer a limited-time discount on your solutions, for instance.
You should work alongside your marketing colleagues to adjust your referral rewards to strike the right balance and find what works best for your customers.
5 Sales Cycle Management Strategies You Can Apply Today
There are a number of sales cycle management strategies that you can use throughout the sales cycle to improve your results. Here's a look at five strategies that can help you to level-up your results:
1. Mould Your Team
An effective sales cycle requires input from a variety of talented and dedicated sales professionals. If you're going to get the results that you need, it's important that you take the time to regularly review the status of your sales team, identify your top performers, keep everybody happy, and make any necessary additions to your team.
The various profiles within your team need to work in harmony for your sales cycle to succeed – any disruption or inefficiency could disrupt the whole cycle and impact your results.
Here are some of the techniques that you can use to mould your team and keep them moving in the right direction:
One-on-one coaching to keep your team happy

Invest in continuous learning and training

Provide your team with the right tools

Inspire your team members on a regular basis

Encourage healthy competition between your team members
Your team members will often look to their sales manager for inspiration – here are 100+ sales quotes that you can use to help your team find the motivation to succeed.
2. Share Knowledge
Throughout your sales cycle, your team members will have to transfer important pieces of information flawlessly. You can't afford to have an important piece of information lost in translation – it could cause your best performers to waste their time and approach inappropriate prospects.
In order to boost clarity within your sales team, it's important that you pull out all the stops. You should regularly assess how your team members communicate with one another and work to diagnose the causes of any major miscommunication between your team members. If you diligently monitor communication within your team, you'll be able to keep your sales cycle moving as smoothly as possible.
Here are some of the key techniques that you can use to facilitate seamless knowledge sharing between your team members:
Invest in a high-quality knowledge sharing and CRM platform

Create a culture of open and clear communication

Encourage the adoption of uniform terminology
3. Regularly Assess Performance
Sales is an immensely complex field of business but thankfully, you'll often have large swathes of data available to you. It's important that you learn to properly collate this information and assess what it means in terms of performance.
Keep a diligent eye on your data and you'll be able to see how your team members are performing and quickly identify any changes. If you notice a major change as quickly as possible, you'll find it easier to diagnose and treat the issue.
Here are the key techniques that you can use to assess the performance of your team members – and your sales cycle:
Host regular one-to-one reviews

Establish clear expectations and goals

Identify the key indicators you should look out for

Use the appropriate

sales management tools

and platforms
4. Refine Your Pitch
It's very important that you work with your team members to revise and refine your sales pitch on a regular basis. By the time your salespeople make first contact with your prospects, you'll already have performed a lot of work – the right strategy helps you to make it count.
You should make the most of your knowledge base to share best practice and track what works with your salespeople. You could also use the following techniques to refine and improve your pitch:
Throw regular feedback sessions with your salespeople

Perform deep data reviews to uncover new insights

Encourage a culture of transparency and collaboration between salespeople

Experiment with new approaches and monitor the results

Engage in A/B testing to minimize risk and constantly experiment
5. Incentivize Attainment
Sales professionals are often enthusiastic and highly-motivated people who want to succeed and engage in healthy competition. They're driven by numbers and they love the thrill of closing a new deal – you should try to incentivize fantastic attainment wherever possible.
If you're going to make sure that your sales cycle moves along as effectively as possible, you'll want to develop an attractive sales incentive program. This can help you to attract and retain the best performers who deliver on your results.
Sales incentives don't just mean cash – here are some more creative incentives that you can use to inspire and reward your top performers:
Technology prizes (phones, tablets, smart watches)

Professional development incentives (courses or tickets to industry events)

Experience incentives (sporting events, concert tickets)
You should take the time to develop a deep understanding of your team members and what they appreciate. A thoughtful and well-timed incentive can inspire them to hit new heights in terms of performance.
Best Tools to Streamline Each Stage of the Sales Cycle
If your sales cycle is going to be a roaring success, you'll have to use the best tools. Here are some of the best sales tools you can use throughout the sales cycle:
Lead Prospecting: AngelList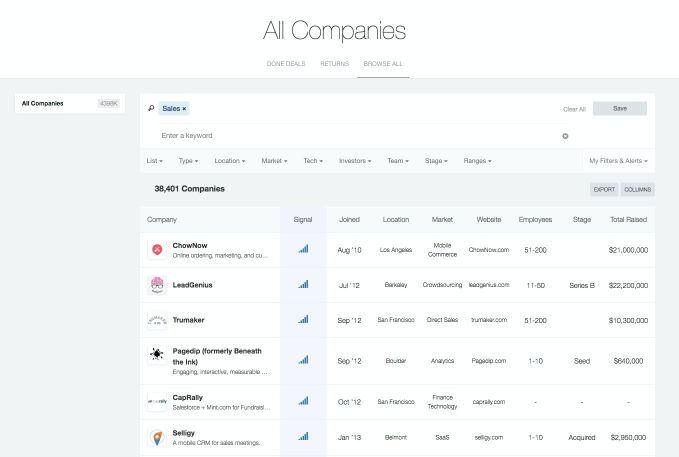 AngelList is a great place to find the world's most promising startups. You can use the platform to explore a list of over 5,000,000 companies that might need your services. Your sales professionals will also be able to access a range of important information including location, market, and company size.
Lead Acquisition: UpLead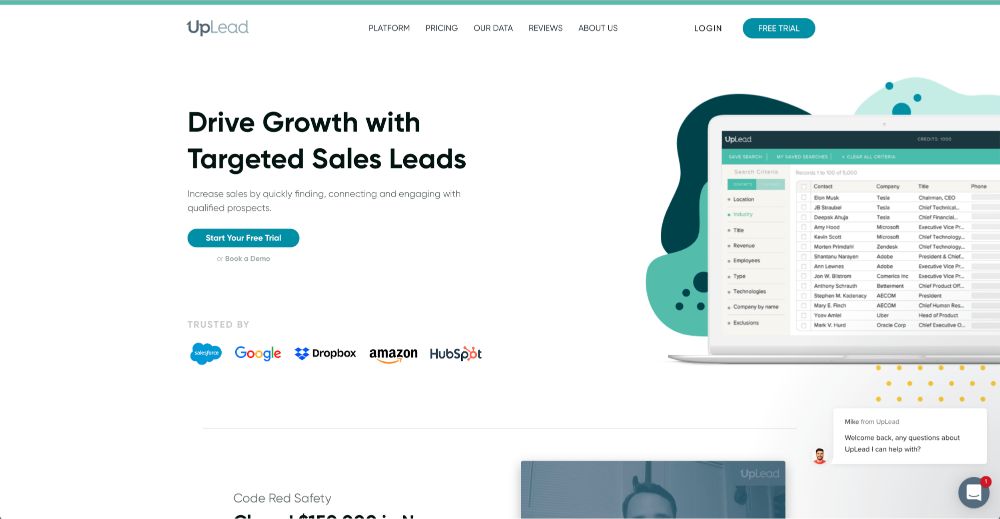 UpLead is the perfect B2B prospecting platform for ambitious sales teams that need to access the highest-quality B2B contact and company data. The tool also offers a suite of advanced features such as real-time email verification, list building, technology tracking, and more.
Lead Qualification & Contact: HubSpot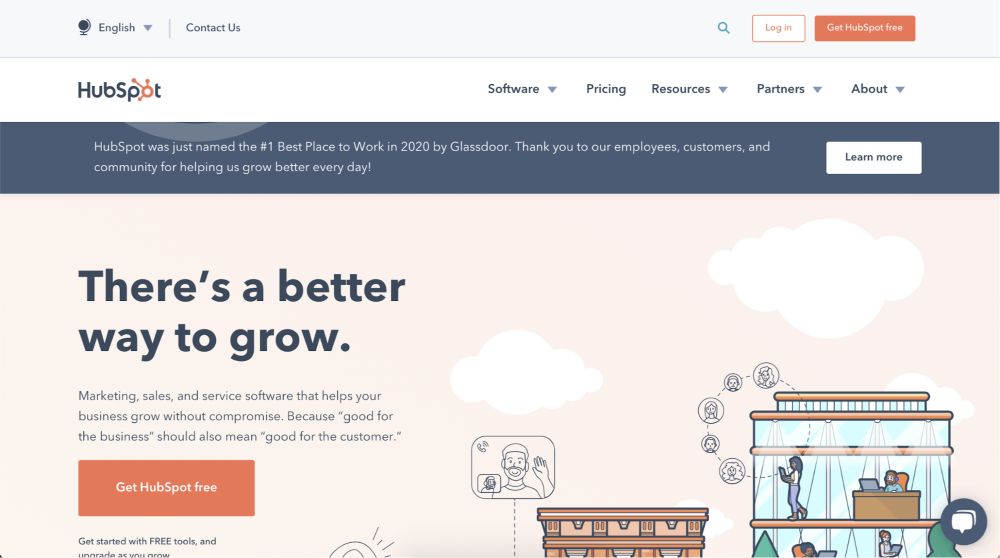 HubSpot is a popular piece of marketing, sales, and service software that helps businesses to grow. The tool offers a range of features including a CRM that helps with lead qualification and lots of email marketing functionality.
Handle Customer Objections: Bitrix24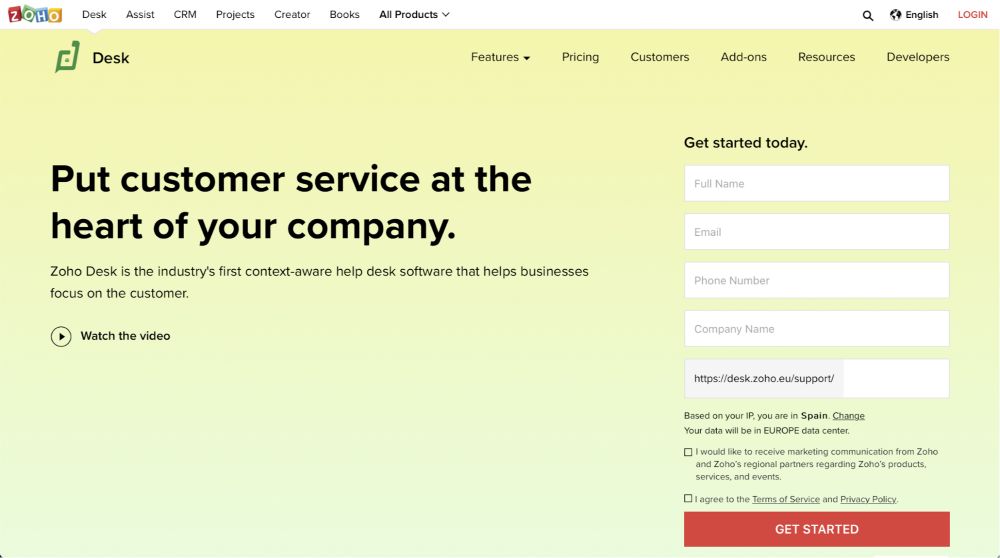 Bitrix24 has a lot to offer ambitious sales teams, including a suite of powerful communications tools. The platform makes it simple for your salespeople to catalogue common customer objections and share their amazing responses. It's a simple place to collaborate and share knowledge.
Finalize the Deal: Signaturely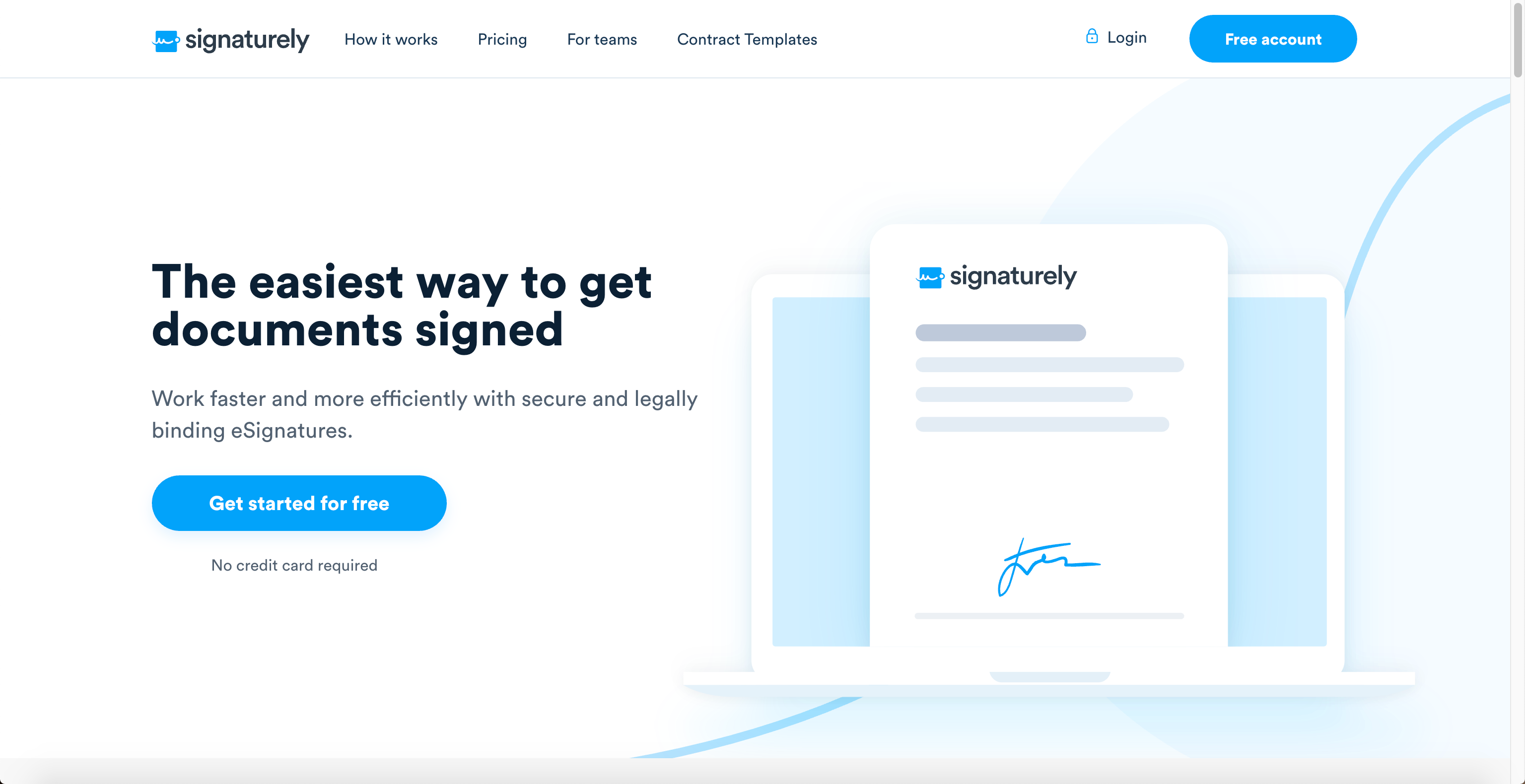 Signaturely is a simple and elegant solution that your salespeople can use to collect legally-binding electronic signatures remotely. The tool places a strong emphasis on security and usability, too.
Focus on Referrals: ReferralCandy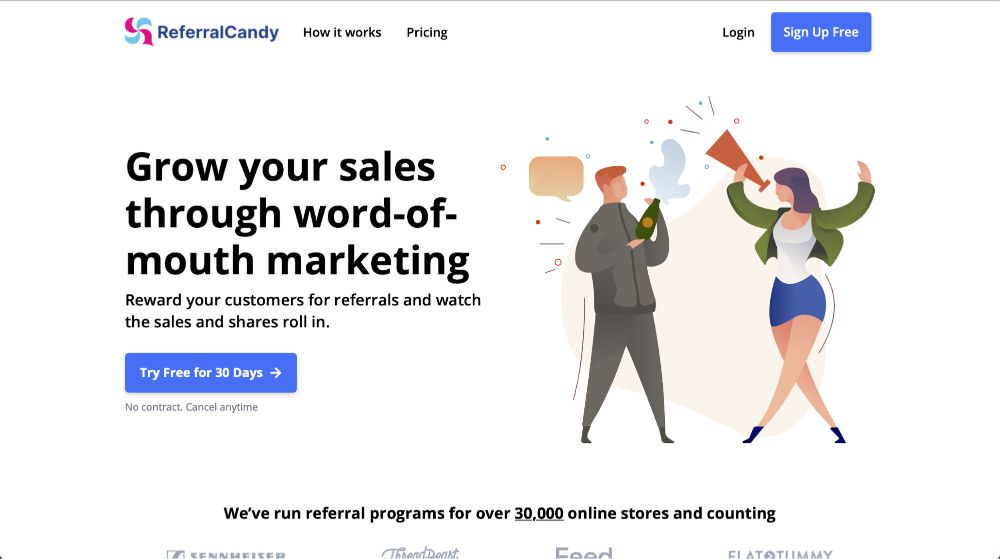 ReferralCandy is a robust platform that helps sales and marketing departments to create a strong referral program that runs itself automatically. You could use ReferralCandy to ask your new customers for referrals and offer a range of reward options in return.
Conclusion
Master the sales cycle and you'll be sure to unlock improved sales results across the board. We hope that this post helps you to refine your sales cycle and unlock improved performance. Be sure to start your free UpLead trial today to drive growth with targeted sales leads.