If you want to make sales, you need sales leads. There's simply no way around it.
However, you don't want just any leads. You want qualified sales leads that need your solution — leads who can afford your solution and are ready to make a purchase.
But, where do you find those leads? And how can you constantly generate those leads to keep your sales teams engaged?
By the end of the article, you'll know multiple ways you can generate qualified leads, and you'll even learn a couple of ways to get those leads to find you.
Let's get started.
Quick Links:
What is a Sales Lead?
Sales leads usually refer to any user or business who may become your customer or client. This also refers to their data. Once you establish two-way communication with a lead, they become a sales prospect.
Since customers are the heart of a business, lead generation is critical for success. That's why generating leads is usually the first step in the sales process. This is followed by establishing contact with them as they become sales prospects and nurturing them into the completion of a purchase.
Here are 10 ways to kickstart your sales process and start generating qualified sales leads:
1. Use a List Building Software
The easiest, fastest way to generate leads is through list-building software. List-building software lets you browse through an extensive business database to find the data you need when you need it.
However, since list-building software is all about the data, they're only as useful as the data they can give you. That's why it's always a good idea to use a lead generation tool that guarantees its data, so you know you're paying for accurate information.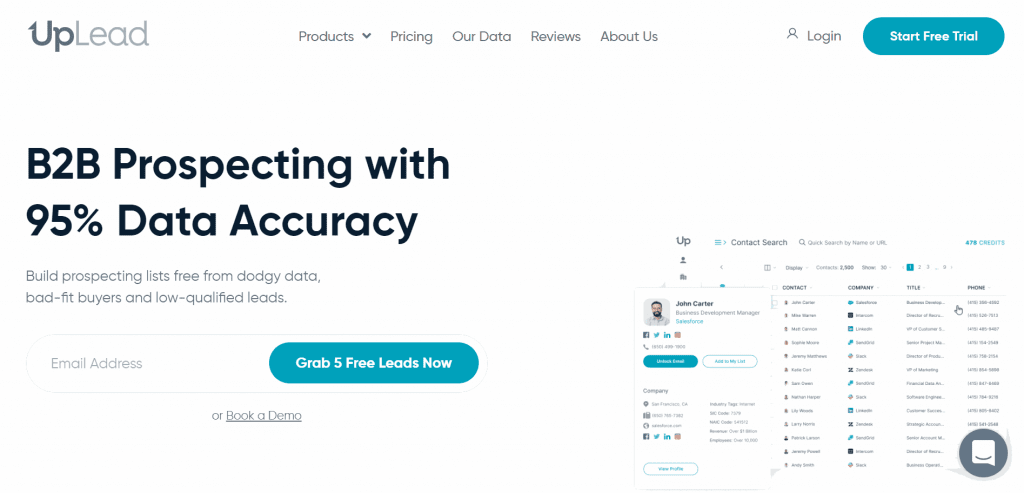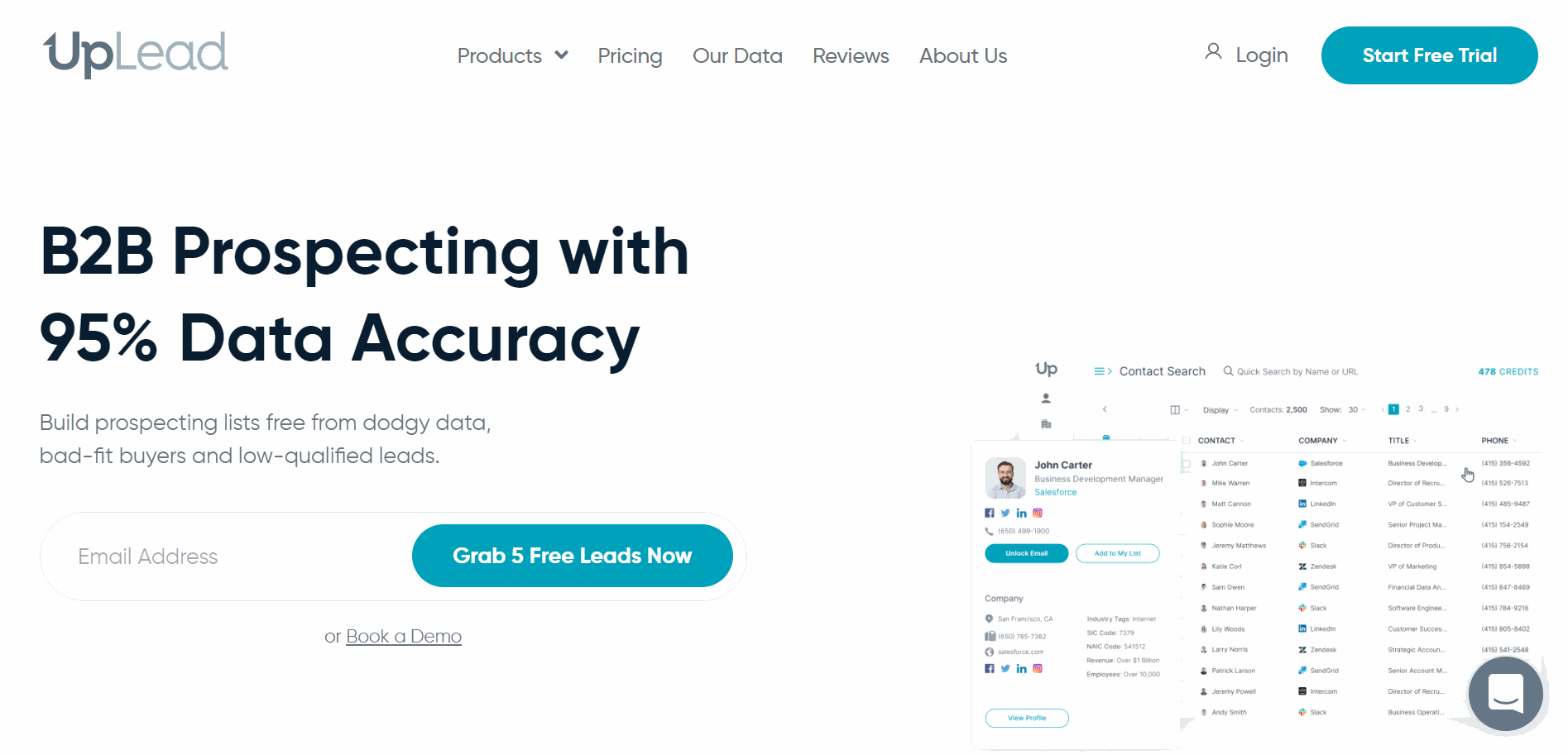 UpLead
not only offersof you access to over 54 million business profiles. All its data is protected with a
95% data accuracy guarantee
, so you know you're not wasting time and resources sending emails that go nowhere.
Using Uplead is easy. You can buy all the leads you need and find the right contacts in multiple ways, such as the following:
Using Contact Search
You can browse UpLead's 54 million business contacts worldwide, filtering with over 50 criteria (like job title, industry, and location) to generate the lists you need.
All you need to do is to set up the criteria with the information of your client persona, download your list, verify your emails, and start contacting your leads.
Enriching your data
Do you already have a list of sales leads? Dust it off by using UpLead to enrich it, updating all your contacts with fresh information.
Just upload your list to UpLead and populate it with verified emails, contact information, and company data, so you can learn more from the contacts you already have.
Looking Up Contacts
Looking for a specific sales lead? With UpLead's Contacts Lookup function, you can easily find all their information.
Once you're done looking up your contacts, you can download the list, validating the emails you're getting in real-time and adding them to your sales funnels.
Get started with UpLead for free today.
Start Your 7-Day Free UpLead Trial
Lead generation doesn't have to be all that painful. With UpLead, you can easily connect with high-quality prospects and leads to grow your company.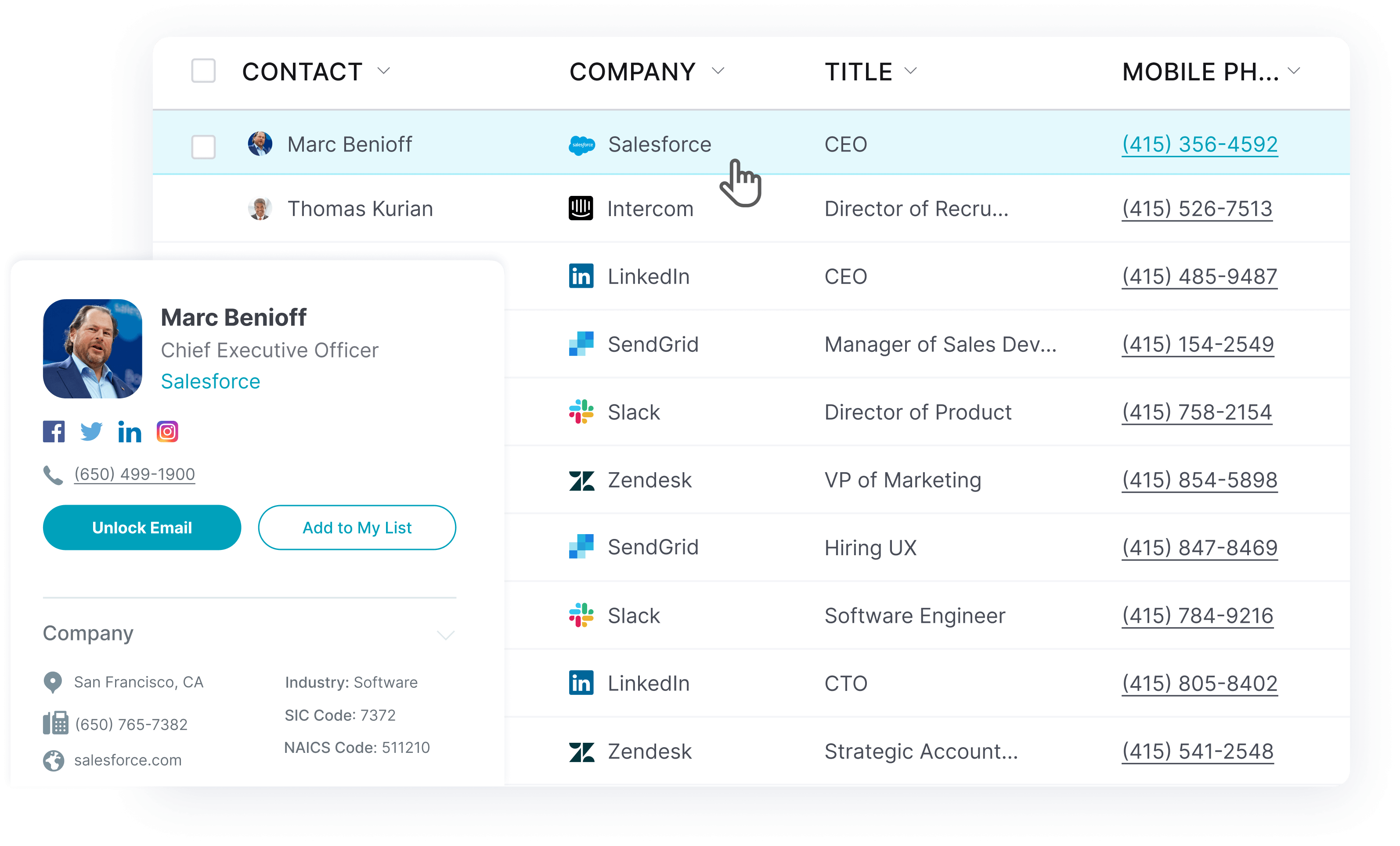 2. Build Relationships through Email Marketing
Email marketing is a very cost-effective way of generating sales leads, assuming you have the right email addresses to get started.
Once you've generated an email list, it can be easy and even tempting to send a massive email to all those addresses, trying to convince them to buy your product or service. However, that de-personalized approach will rarely get you good results.
Instead of sending bulk emails to each lead, start by segmenting your email list. Identify where each lead is in their purchasing journey. Then address their pain points and show how your solution can alleviate them.
You may want to handle the best-qualified leads through single, personalized emails while placing the rest of your subscribers into the right email marketing campaigns to nurture them into a purchase.
Whatever approach you take, make it as personalized and relevant to the user as possible.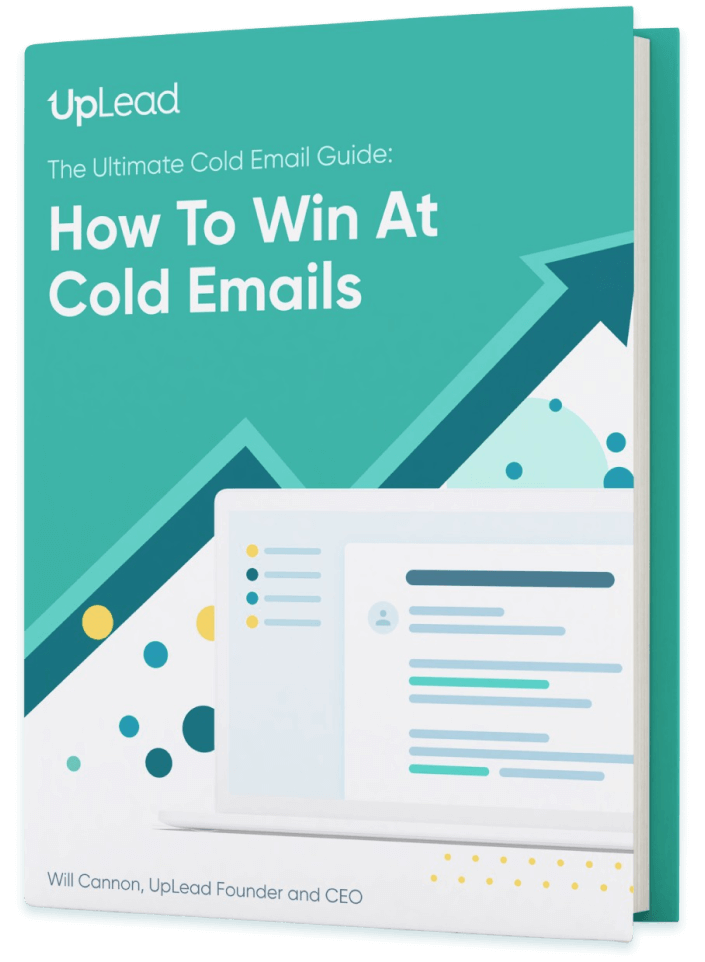 Download our free eBook full of valuable insights and take your cold emailing strategy to the next level.
I agree to receive emails from UpLead, and can unsubscribe at any time.
3. Engage Appropriately with Prospective Customers on Social Media
Social media is a powerful tool to keep your user base informed and engaged. However, not everyone takes the time to develop their approach properly.
Instead of updating your LinkedIn or Twitter business profiles now and then, develop a plan to keep them updated constantly. Research to find out who your user base is, what their needs are, and why they follow you on social media in the first place. Then plan the content you'll be posting for the month.
Certain tools will even allow you to consolidate all social media to one place, scheduling posts for you so you only have to spend a few hours to get it ready.
Keep measuring your success by finding which posts create more engagement and using these to continue improving your social media approach.
4. Diversify your content across the right channels for your audience
Not all content is created equal. Some content will do wonders for a certain segment of your audience while remaining completely irrelevant to a different segment.
For example, part of your audience may want to follow you on Instagram because they want to be visually engaged for a few seconds. A different segment may subscribe to your newsletter because they want deeper industry information.
Learn what content works best for your audience, while still remaining coherent with your brand.
If you can diversify your content through many channels, you'll be able to generate leads from multiple backgrounds and with various needs.
5. Improve SEO and Build Authority to Rank High-Converting Content in Search Engines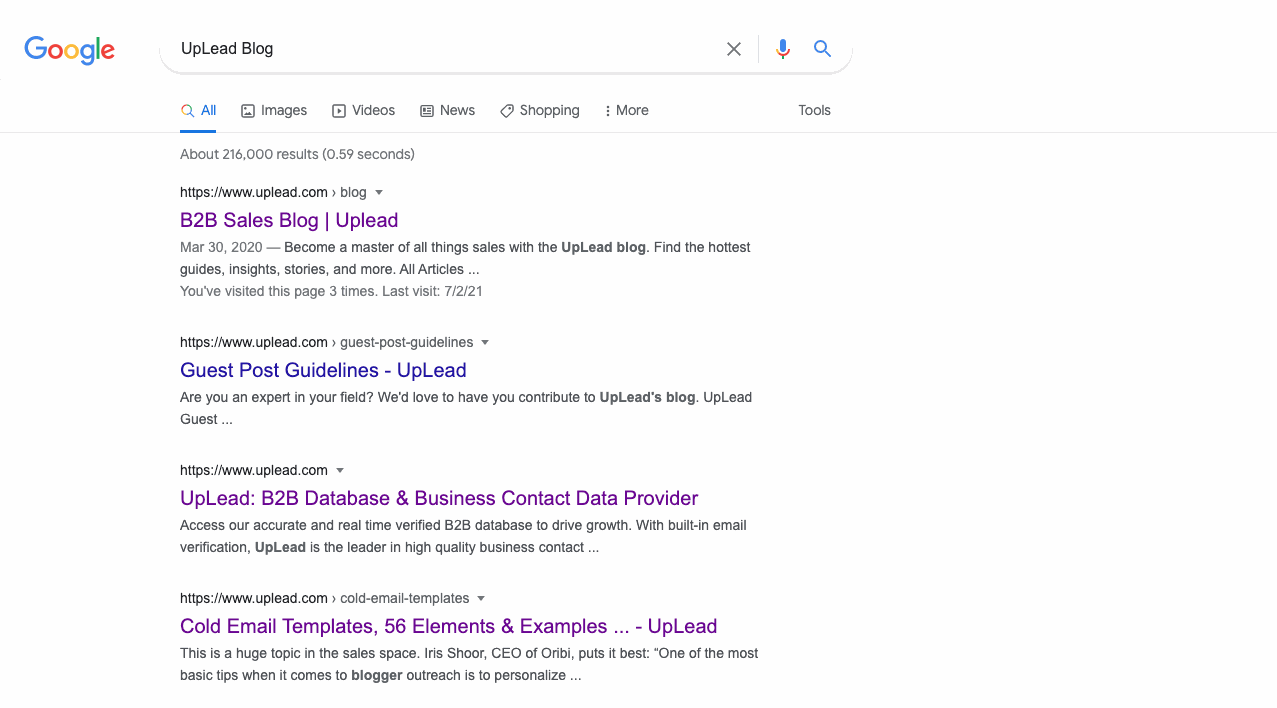 When it comes to generating sales leads (and marketing in general), SEO is key. Improving the visibility in search engines of your website and creating content that can generate leads organically is priceless.
While SEO is not likely to get you leads as quickly as possible, it can transform your whole lead generation process, making it cheaper, better, and more cost-effective than any other approach listed here.
You can use SEO tools such as Ahrefs or SEMRush to crawl your website and find areas that can be optimized. Then, figure out which long-tail keywords you can target to start creating content around those keywords. On top of that, you'll have to make sure that other websites are linking to your content. To achieve this, for example, you can contribute guest posts or simply reach out to your target websites you want links from.
Don't forget to perform SEO audits at least a couple of times per year to make sure you're keeping your website (and content) as optimized as possible. Also, make sure that you monitor your keyword rankings using a rank tracker such as Keyword.com in order to measure your SEO performance.
6. Partner with Other Businesses in Related Niches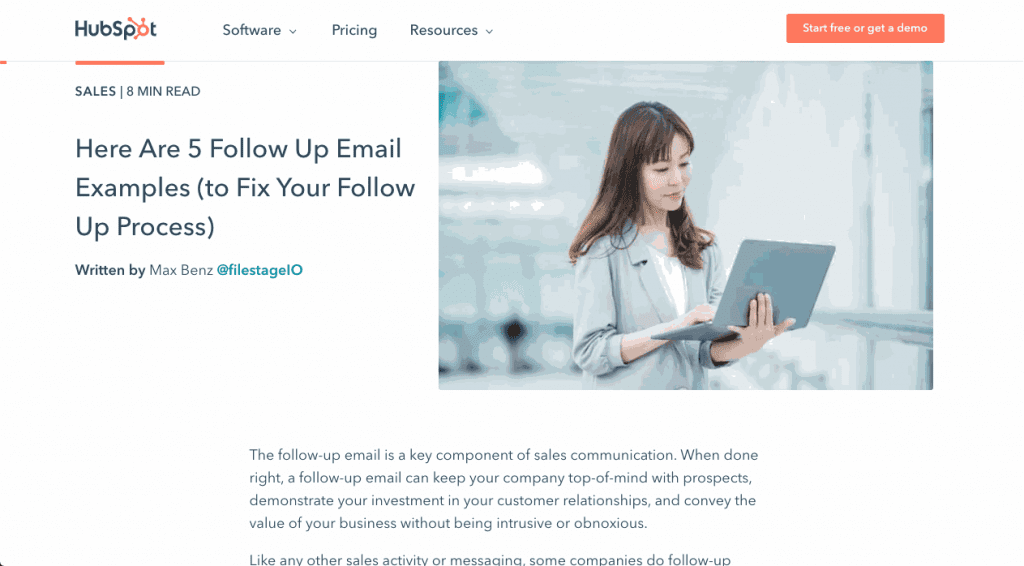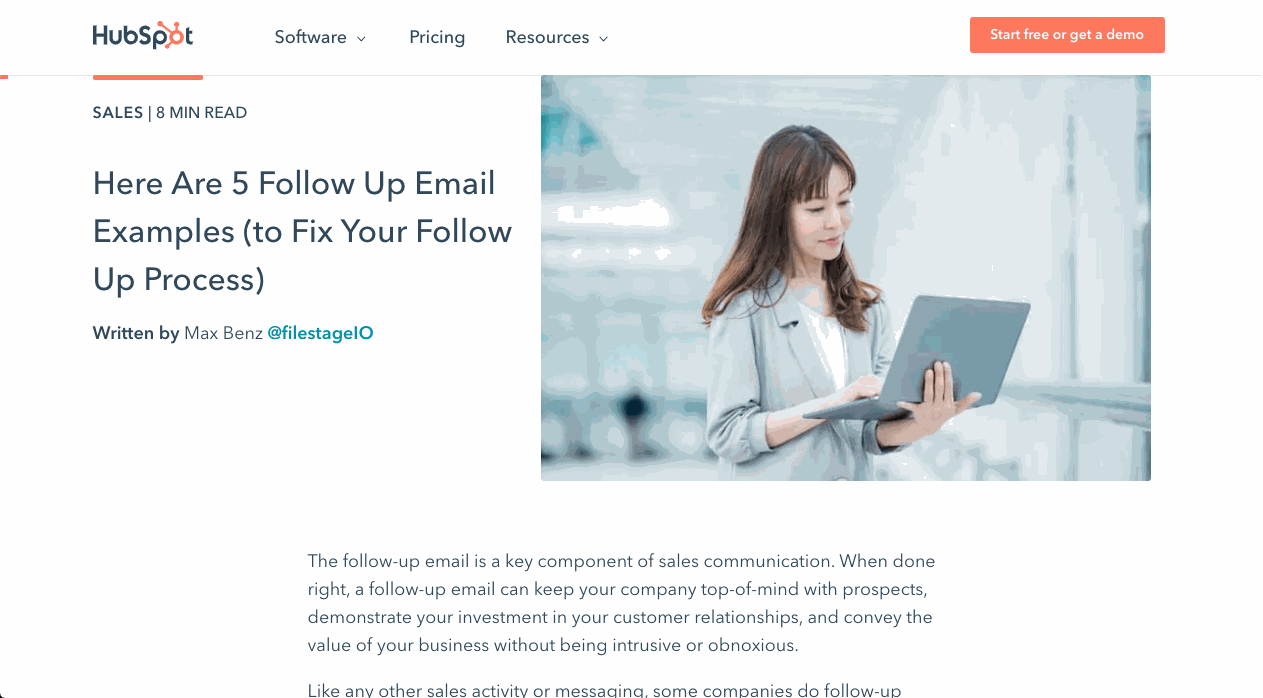 Partnering with other brands that share your target audience can be extremely beneficial and can expose all partners to audiences that wouldn't have heard of them otherwise.
A simple way of doing this is by guest posting on other brands' blogs. To be a guest poster, contact the brand you're interested in working with and let them know which topics you'd like to write about for them. Good content is expensive and hard to come by, so make sure you send the best samples of your work to convince them to partner with you.
In the example above, you can see one of our guest posts with HubSpot that has been quite effective for lead generation through mutually-benefitial partnerships.
You can also partner with other brands through affiliate marketing. This is letting other companies link to your products and services in exchange for a commission for each purchase made because of that link.
Whichever approach you take, make sure to always ask yourself which audience you're hoping to attract, how your partnership will fit within your brand, and how much effort you'll have to put in to get the results you're aiming for.
7. Publish Original Research, White Papers, and Case Studies to Attract Savvy Customers
Original research is extremely valuable as a lead generator. It can help you increase your backlinks, position your brand as an authority, and most importantly, attract highly qualified leads to your company.
However, original research is also expensive and hard to perform. That's why you should focus on performing research that's highly relevant to your target audience.
Through data-driven decisions, find knowledge "holes" that you can fill with your own research. This can be as simple as a case study of a customer you helped or as complex as a full-blown market study on a particular topic.
Remember to keep the research as reliable and trustworthy as possible to properly build up your company's image.
8. Answer Queries from Potential Buyers on Forums like Quora
Online forums like Quora and even Reddit can expose your brand to a large number of potential leads for a long time.
The trick to writing a good answer to a query is to sell as little as possible. You may even want to avoid the sale altogether, and instead, list your company under your username for anyone who wants more information.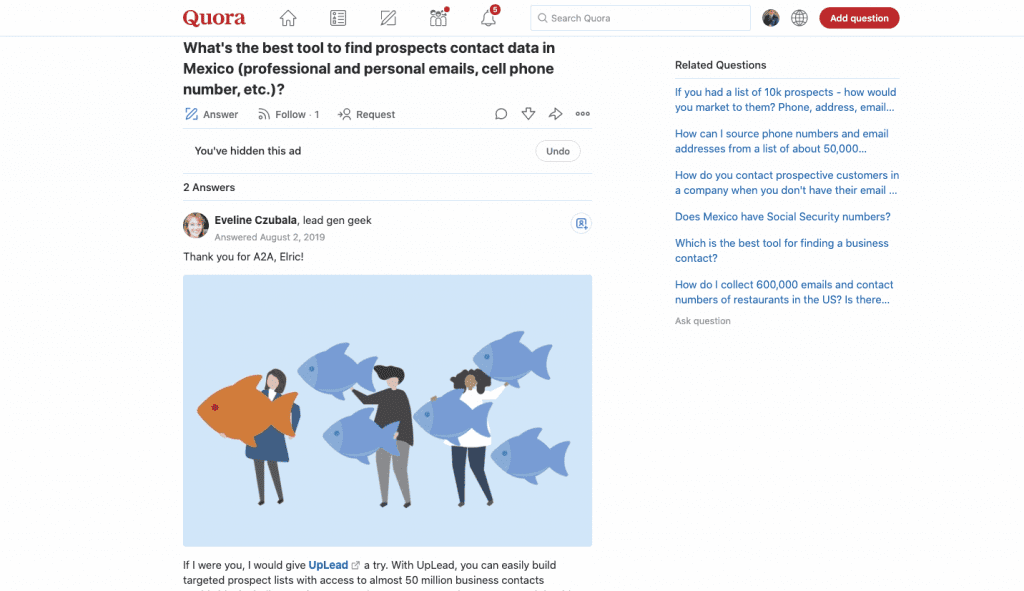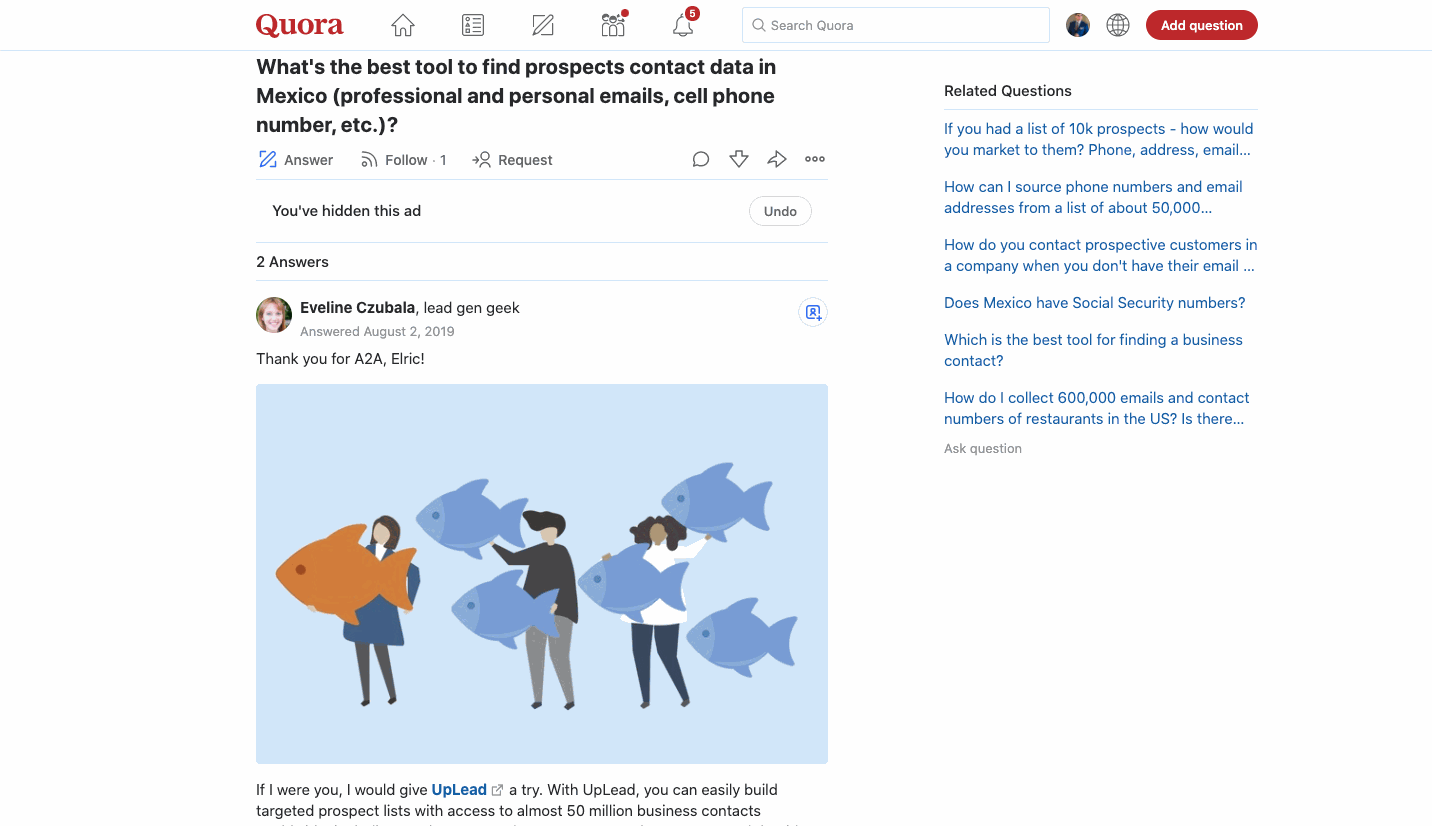 Use your inbound marketing skills to answer queries as perfectly as possible, while leaving the sales pitch until the end, almost as an afterthought.
No one likes feeling like they're being sold to. Focus on providing the best answer to questions, and make sure to leave a way for leads to contact you if they want to know more about your solution.
9. Foster Positive Customer Reviews to Improve Reputation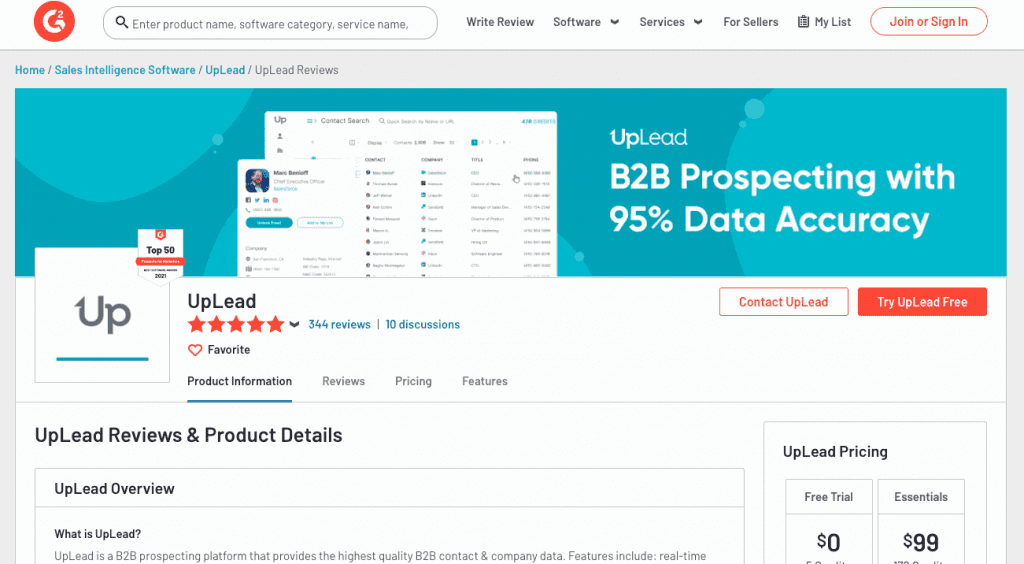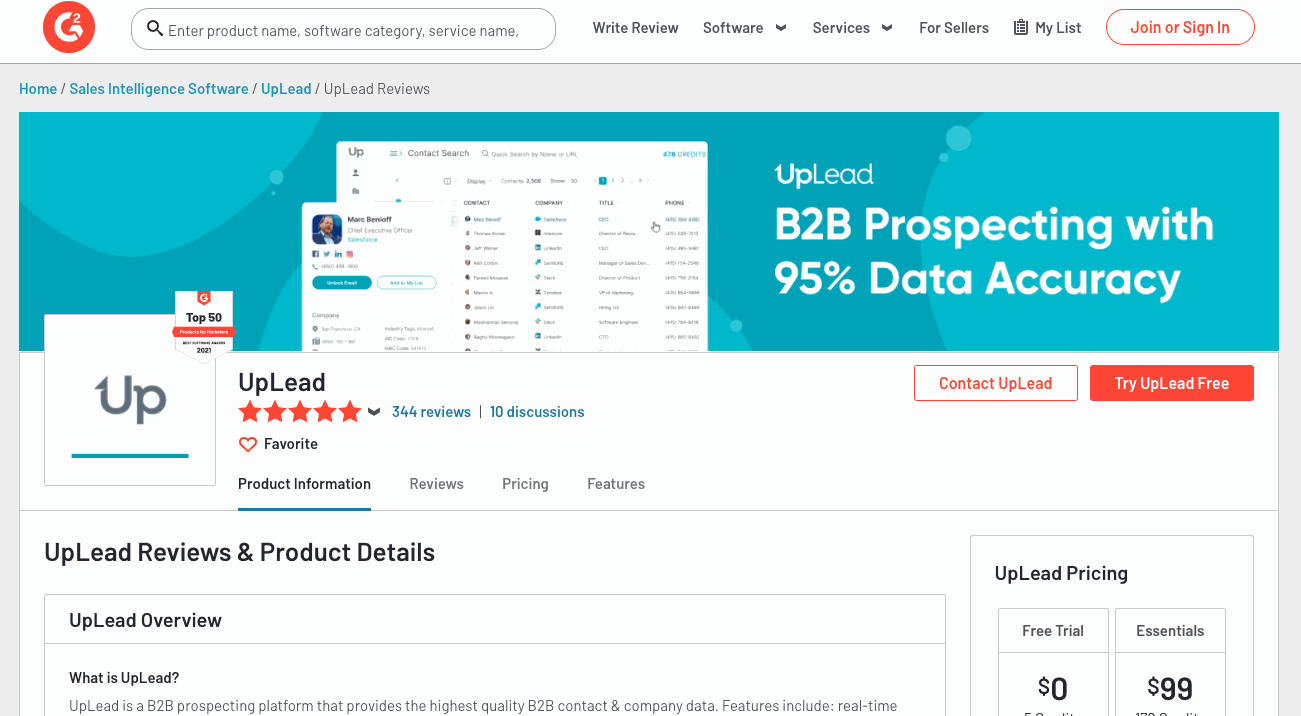 Customer reviews validate your company. They show people how an existing customer has benefited from your company, and they make it easy for potential customers to visualize how you can help them.
The easiest way to get customer reviews is by simply asking for them. While you can offer users an incentive to rate your business, often the best and most genuine customer reviews are the ones that users actually want to write.
Find your happiest, most satisfied customers in your customer relationship management software, and ask them for a simple review. If you've done a good job with customer support, they'll likely be happy to write glowing reviews for you.
10. Nurture a Sales Funnel that Converts Prospects Into Customers
Most leads will not be immediately ready to make a purchase. Instead, you'll need to nurture them through targeted content.
Creating a blog is a great way to nurture and educate customers, ensuring that, when they're ready to make a purchase, they purchase from you.
Create blogs and other lead magnets to capture and nurture your leads into conversion. This will ensure all stages of your sales funnel are accounted for and filled with leads and prospects.
How To Generate Sales Leads FAQ
Here are the answers to common questions about generating sales leads:
Why are sales leads important?
Sales leads are what keeps your sales reps busy and engaged. They ultimately generate sales for your business. That's why having a proper lead management process is vital to keeping your sales team engaged and your business thriving.
How do you qualify sales leads?
One of the best ways to qualify your sales leads is by using a lead scoring model that allows you to divide your sales leads into a marketing qualified lead and a sales qualified lead, and segment your audiences according to their needs.
What is the difference between a sales lead and a prospect?
Sales leads are users who are likely to make a purchase but are yet to be contacted by your sales team. A sales prospect is a user you've found through your lead generation process and have already established two-way communication with.
Is it possible to get sales leads for free?
Yes, you can get sales leads for free. If you don't want to pay for leads, you can use SEO, keep your social media up to date, apply market research to develop relevant content, and even use free searches from tools like UpLead to generate quality leads.
How to track and manage sales leads
Your sales and marketing teams can work together using CRMs to keep track of your sales leads and integrate them with the rest of your lead generation tools.
How to follow up on sales leads
The best way to follow up with a sales lead is through relevant, personalized content. Keep "hot leads" in the loop by writing follow-up emails, and nurture your other sales leads through the right marketing efforts.
Conclusion
You need a good lead generation strategy to find a good sales lead and nurture them into a purchase. Find your next qualified sales lead quickly and effectively with lead generation tools like UpLead, and start contacting them today.