B2B list building, in a nutshell, involves creating a list of contacts whom you can reach out to and nurture as leads. If you're wondering what the differences between B2B prospecting lists, B2B prospect lists, and B2B marketing lists are, the answer is that they're exactly the same. The terms are 100% interchangeable, and you can use whichever one works for you!
B2B list building aims to create a highly accurate and targeted list. You don't want to spend weeks or even months emailing a lead on your list only to realize that this person isn't a good fit for your product or that they're no longer working at the company. Read on to learn more about the best strategies to effectively build a B2B list.
B2B List Building: How to do it (the manual way)
For those new to B2B list building, here's a 4-step guide to walk you through the process.
Step 1: Determine who your ideal customer is
Before you start building your list, you'll want to determine your ideal customer. This ensures that you only spend your time talking to leads who genuinely need your product/service and are more likely to convert.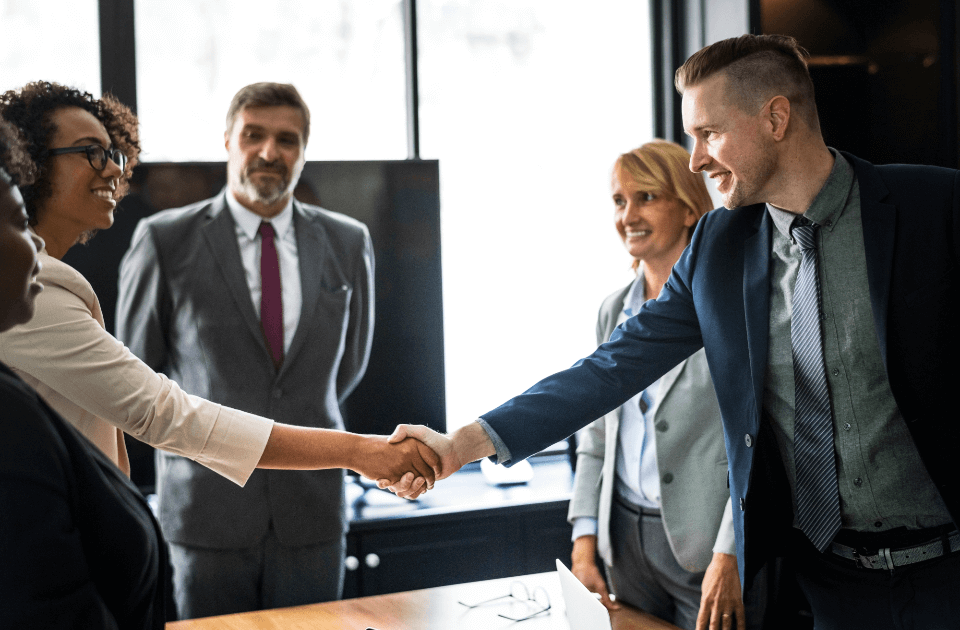 How do you do this? Simple — get everyone from the sales team to sit down together and identify common characteristics and traits that your customers possess. Here are some questions to get you on the right track:
What industries are your customers from?
How large are their companies? (Number of employees and/or yearly revenue).
What are your customers' job functions and roles?
What are the challenges that they face in their jobs?
What are their KPIs and responsibilities?
To pull it all together and flesh out your ideal customer, create a Buyer Persona. Here's a template from HubSpot that you can utilize.
2. Identify the companies and decision-makers you want to target
Now that you know who's likely to convert to a paying customer and what type of company they're likely to work in, make a list of companies that fit the bill. Once that's done, hone in on the departments and decision-makers (CEOs, CFOs, etc.) you want to contact.
If you want to reach out to established companies with more resources to pay for your product/services, you might want to use the Fortune 100, 500, or 1000 list as a starting point. After you've compiled a list of suitable companies, you can search for leaders or decision-makers in those companies on LinkedIn.
3. Comb the web for your leads' contact details
We're not going to lie — the research process can be pretty grueling. Here, you're essentially cyber-stalking your leads; you'll want to check their social media profiles, look at their company's website, read interviews and profiles that they've done, and look at the press releases they've distributed to dig out their contact information.
4. Validate contact details
The average B2B sales and marketing database decays at over 36% per year, so if you've got a prospect's number from a press release disseminated in 2015, there's a high chance that the number is no longer in use. Bearing this in mind, validate the contact details you've procured to ensure your list isn't predominantly made up of junk leads.
How do you do this? Prepare a short script, then call those numbers you've obtained. Keep this initial call short; introduce yourself, ask your lead a few qualifying questions, and tell them that your colleague will be getting in touch in a few days to share how they can help your lead eliminate XYZ pain point.
At this point, you might be thinking: dang, that sounds like a lot of work. If you don't want to take on the task of B2B list building by yourself, there are other options. You can hire an external agency to help you do this (a word of caution: this will be costly) or utilize a tool such as UpLead to streamline your B2B list-building process.
Using UpLead to streamline your B2B list building
In a nutshell, UpLead is a tool that takes all the guesswork out of B2B list building. Here's how it works: log into UpLead's dashboard, and you'll get access to our database of over 108 million contacts in 200+ countries worldwide. Using this database, you can build targeted lists of contacts and companies using over 50 different criteria, including job title, industry, location, job function, and more.
Start Your 7-Day Free UpLead Trial
Lead generation doesn't have to be all that painful. With UpLead, you can easily connect with high-quality prospects and leads to grow your company.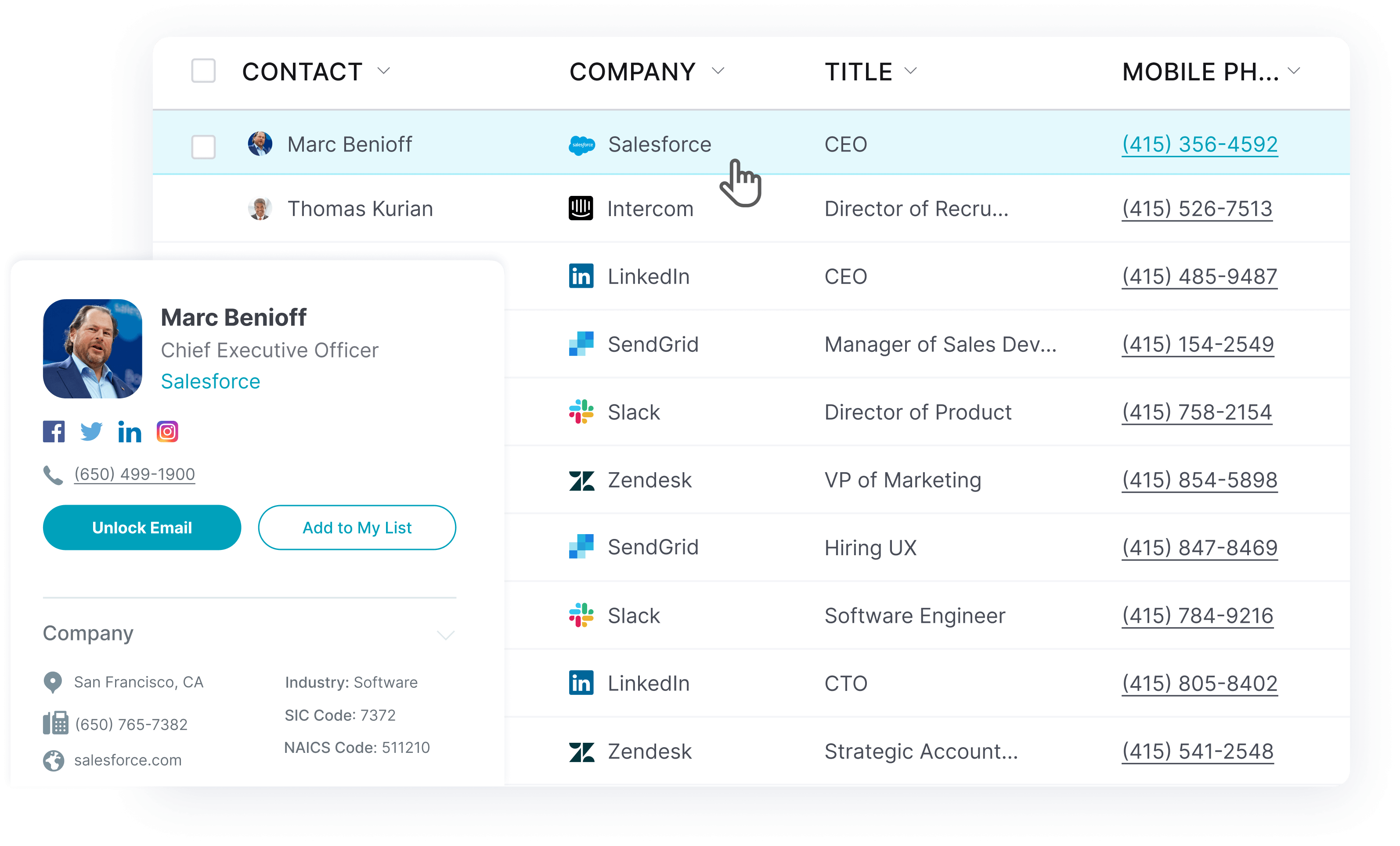 Here's a full list of criteria that UpLead users can use to build hyper-targeted B2B contact lists:
Industry

Industry Category
Industry Name
SIC Code
NAICS Code

Title

Job Title
Job Function
Management Level

Location

Country
State
County
Metro Area
City
Zip Code

Sales Revenue
Number of Employees
Type of Company

Public, Private, Education, Government or Non-Profit
Fortune Ranking
Alexa Ranking

By Company URL
Technologies Used
Presence of Social Links
Year Founded
To narrow your B2B list even further, you can use UpLead's exclusions. Either upload a list of phone numbers, emails, or company URLs to exclude or use the "Exclude from Previous Downloads" feature to screen out leads whose contact information you've previously downloaded on UpLead.
UpLead is intuitive and easy to use, even for those with zero experience with B2B lists. Here's a step-by-step tutorial that will teach you how to use UpLead to supplement your B2B list-building efforts:
Step 1: Sign up for a free UpLead trial
Access UpLead's website, and click on the "Free Trial" button at the top right-hand corner.

Input your name, work email, password, and company name, and look out for UpLead's confirmation email that you'll receive in your inbox.
Step 2: Input your search criteria using the left-hand panel
Once you're through to UpLead's dashboard, it's time to start on your first search.
Using the left-hand panel, input your first search criteria. Say we're looking for leads in the Biotech industry, for example. After navigating to "Industry" and "Search by Industry Name", we'd key in the search term "Biotechnology" and click the relevant option from the drop-down list.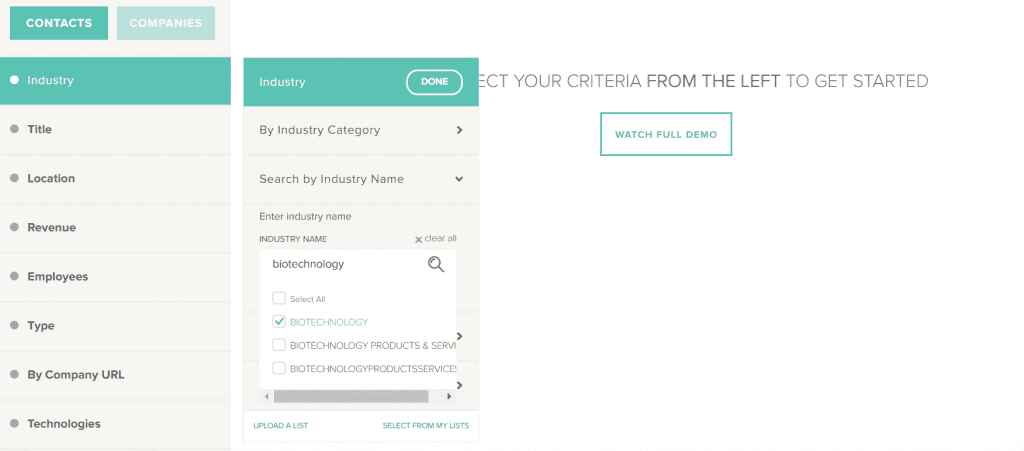 Step 3: Refine search criteria
After specifying that we're looking for leads in the biotech industry, we'd be left with 157,804 potential leads. It's a good start, but we're nowhere near done.

From here, we'd filter the list based on other requirements, such as job title, company location, company revenue, and more. Check it out: after refining the search criteria, we'll successfully whittle down the list to just 44 leads…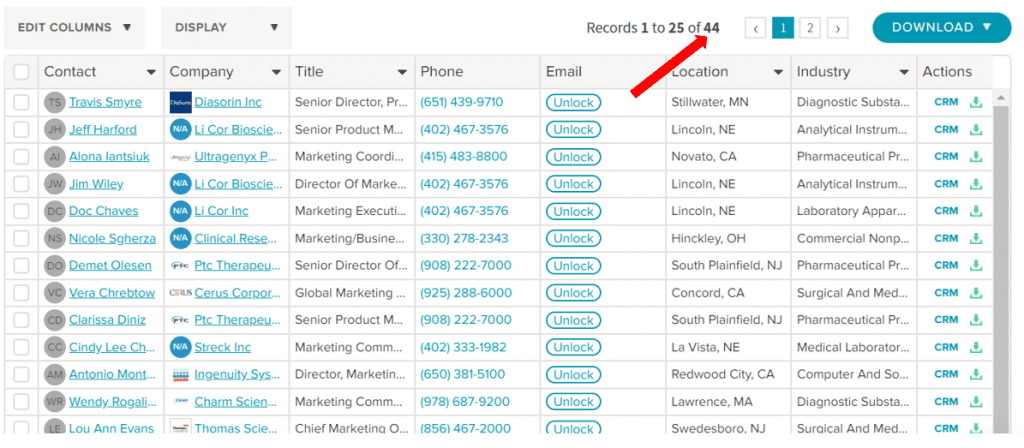 Step 4: Organize your list of leads
Now that we've got our list of leads, the next step is to organize it in a way that makes sense to us. First, click on "Edit columns" to choose what criteria are displayed on the dashboard.

On top of that, you can also click on "Display" to edit the number of contacts that are displayed per company. This is set to "All available contacts" by default, but you can change it to however many contacts you'd like.

Step 5: Decide which leads to get in touch with
To learn more about each lead, click on the lead's name. This will bring you to a page with information on the lead's job title and company; if you scroll down, you'll see a list of other contacts working within the same company.

Step 6: Unlock lead information
Where do you go from here? If you'd like to reach out to your lead via phone, then your job is done — simply note down their phone number and get in touch. However, if you want to email them, you'll have to "unlock" their email address using a single credit. You can do so by clicking on the "Unlock" button:

Alternatively, you can also click on the download icon next to the "Unlock" button. Once you do this, you'll see a drop-down list that allows you to export this lead's information to your CRM system or download an excel file containing this lead's information.

To download the contact information of multiple leads at a time, navigate back to your list and click on the "Download" button at the top right-hand corner. If you tick the "Specific # of leads" checkbox and input "5" into the text box below that, you're downloading the contact information of the first 5 leads in your list.

Alternatively, you can select which leads' information you want by ticking the boxes on the left, under "Edit columns," and then selecting the checkbox "Only selected leads". Finally, you can download all your leads with the checkbox "All leads." As mentioned earlier, these can be saved to an Excel file or exported to a CRM system. UpLead supports all the major CRM systems, including SalesForce, HubSpot, Zoho, Insightly, Pipedrive, Reply.io, and more.
Pro-tip: Exclude certain leads from appearing in your list
Say you use UpLead to hunt for leads every week, and each time you conduct a search, you don't want to be shown the same leads whose information you've previously downloaded. You can easily configure UpLead to exclude these leads by clicking on "Exclusions", and then "Exclude from previous downloads".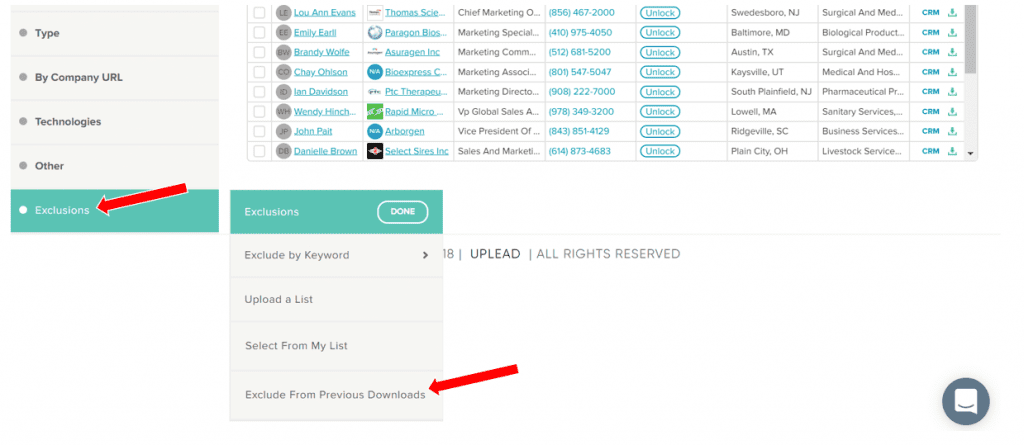 If you've got your own B2B marketing lists or B2B email lists, you can also upload these and have UpLead exclude the contacts from your lists. Click on "Upload a List" instead of "Exclude From Previous Downloads," and you're all set.
Benefits of using UpLead for B2B list building
Regarding B2B list building, UpLead brings plenty to the table. Here are some of the benefits that you'll get to enjoy when using UpLead:
1. Increased productivity
According to statistics, sales reps spend nearly two-thirds of their time on non-revenue-generating activities and only one-third of their time on functions related to selling. If you ask us, this is a huge waste. You've hired your reps — and invested in training them — for a reason, and it's not so that they can waste their time on administrative tasks such as trawling LinkedIn for leads.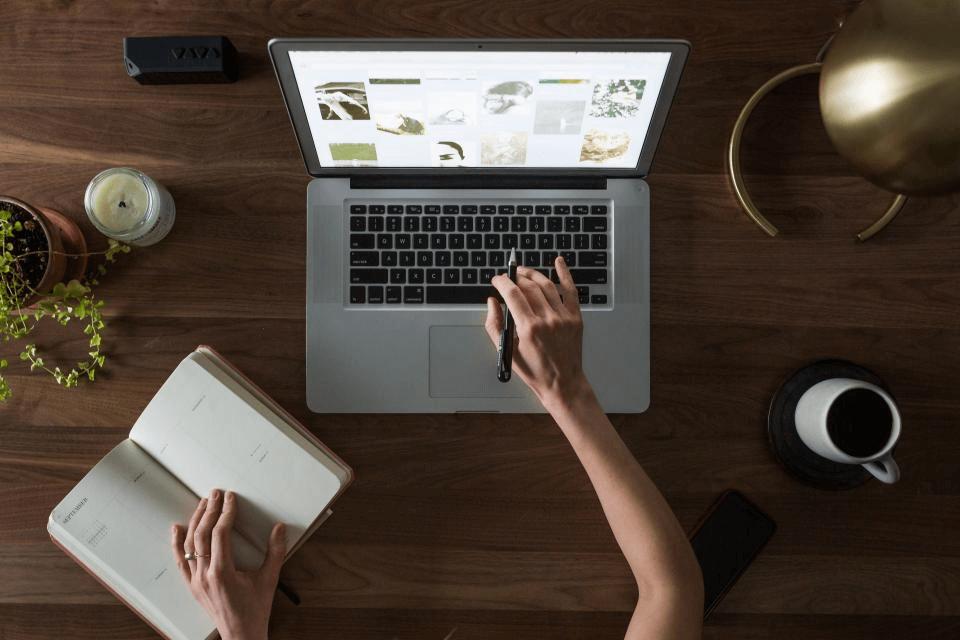 So invest in a tool such as UpLead, and empower your reps to identify the best leads in record time. Your reps will be glad that they no longer have to spend hours on end Googling people online, and you can turn your sales team into a lean, mean, revenue-generating machine. How's that for a win-win?
2. Highly granular targeting
Ask anyone at UpLead, and we'll tell you this: leads aren't just leads; they're living, breathing people with diverse backgrounds that make them who they are. That's why we've built our tool to give you the ability to search and filter leads in a highly granular way.
More specifically, with UpLead, you get access to 50+ criteria that you can use to build your list. We've thrown in all the criteria that you could possibly think of and then some. This makes it easy for you to hone in on a highly specific segment you know will convert.
3. High-quality, verified leads
Statistics show that sales and marketing departments lose approximately 550 hours and as much as $32,000 per sales rep from using bad data. That's why you must get your data and lead information from a trusted and reputable source — such as UpLead.
Why sets UpLead apart from the other B2B list providers out there? The industry standard is for B2B list providers and B2B prospecting tools to update their database once every 30, 60, or even 90 days, but UpLead holds itself to a higher standard. We verify our email addresses in real-time, right before our users download these addresses; this way, you have the peace of mind that all the information you download from us is 100% verified and accurate. To learn more about how UpLead provides high-quality, verified leads, check out our Verified Email Database page.