Join UpLead's Affiliate Program
Start earning passive monthly income by joining UpLead's affiliate program and turning your leads into profit. Here's how: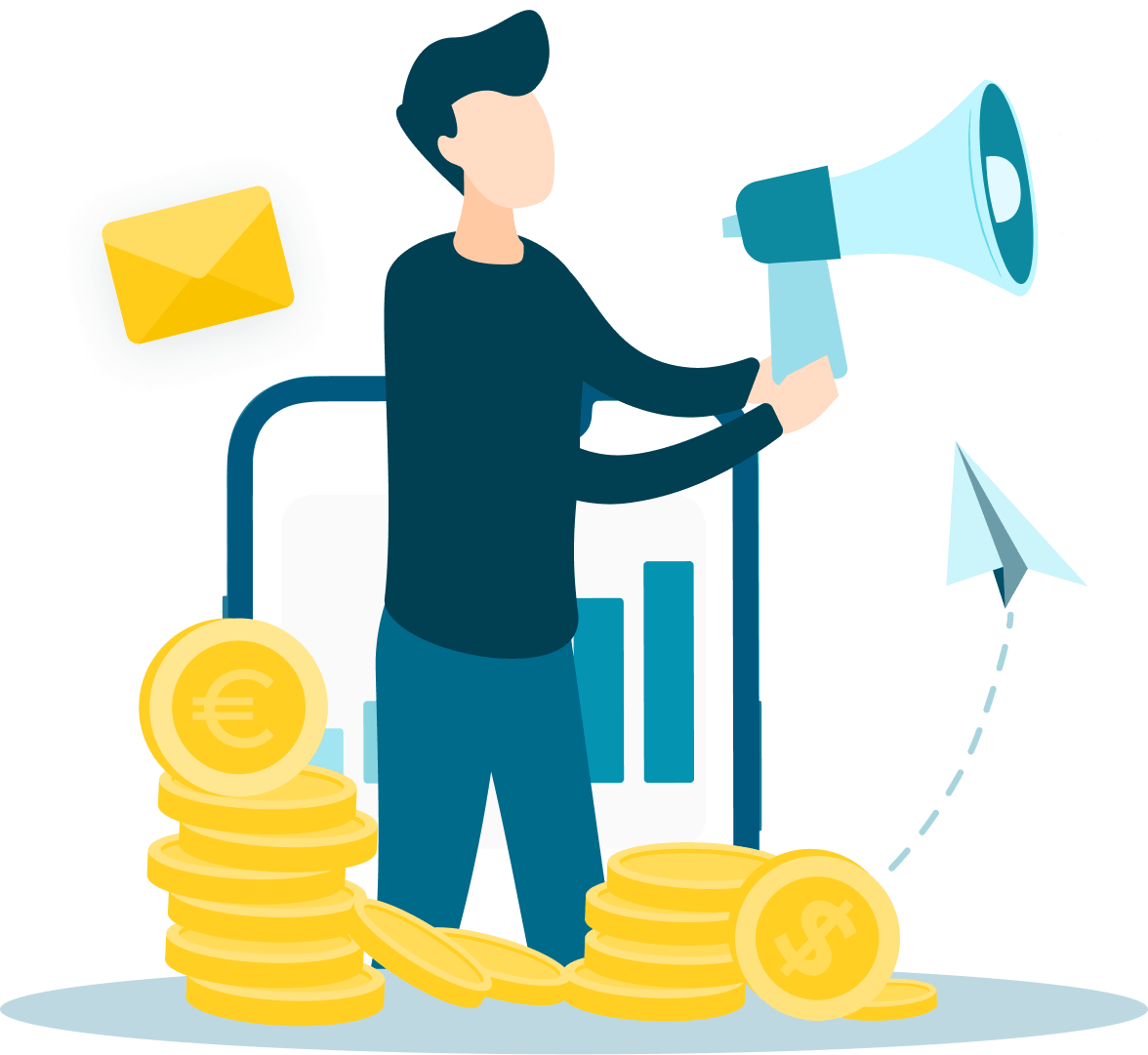 Join UpLead's affiliate program and get unique URLs to invite your followers to join UpLead.
Once someone follows your link and joins uplead, you get 20% recurring commissions of their transactions through any of your UpLead links
Need a hand? All of our affiliates have affiliate managers, so you can get into contact with UpLead whenever you have any affiliate question.
UpLead's Affiliate Program is a way to help people earn lifetime commissions. Through affiliate marketing, a website owner can earn commissions every time a client they refer to UpLead makes a purchase. To join UpLead's Affiliate Program, simply complete the application process, and an affiliate manager will contact you letting you know if you've been approved as an affiliate.
Joining UpLead's Affiliate Program allows you to earn passive monthly revenue from your website. It doesn't matter if it's the first or the tenth time a customer is making a purchase through one of your affiliate links, you'll still generate revenue from those purchases.
UpLead assigns an affiliate manager to every affiliate. Your affiliate manager will support you if you have any doubts or need further assistance.
No, the affiliate program is free to apply to and UpLead does not charge either initial or monthly fees.
UpLead's Affiliate Program is open to multiple kinds of websites. The best way to know if you're eligible for UpLead's Affiliate Program is to apply to it by filling up this form. UpLead reserves the right to refuse or cancel affiliate status at any time if it's deemed necessary.
With UpLead's Affiliate Program you can earn 20% of any purchase made through your affiliate links. This is a recurring commission, meaning you will continue to make money as long as a user keeps making purchases through your affiliate link.