There are multiple sales tools to help you at every step of the sales process.
Sales professionals can leverage the right sales tools to improve their sales strategies and close more sales. But with so many sales tools available, how do you know which one to choose?
In this article, we'll review more than 40 sales tools, comparing their pros and cons and discussing what they do best. By the end, you should know exactly which sales tools you need and how to choose them.
Let's get started.
Quick Links:
What Are Sales Tools?
Sales tools are digital solutions used by sales teams to facilitate sales processes.
Sales tools can handle Customer Relationship Management (CRM), lead generation, sales intelligence, and more.
The right sales tools are the ones that automate enough tasks to empower the salesperson to close as many sales as they can. Sales tools generate leads for salespeople. They can supervise and manage a sales funnel, automate client outreach, and even predict sales growth.
With sales tools, users can manage every step of the sales process and get insights to improve their revenue.
Best 40+ Sales Tools Compared
Here are the best sales and marketing tools compared:
Sales prospecting tools
Sales prospecting tools allow sales reps to streamline their lead generation and nurturing processes. These tools are made for sales professionals to save time pursuing leads instead of wasting it on generating them and filling out paperwork.
Here are some of the best ones:
UpLead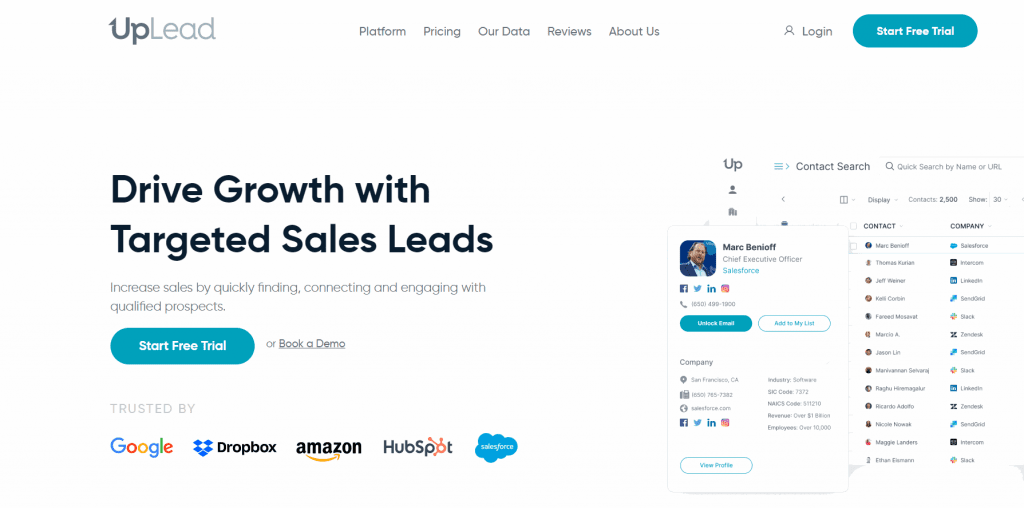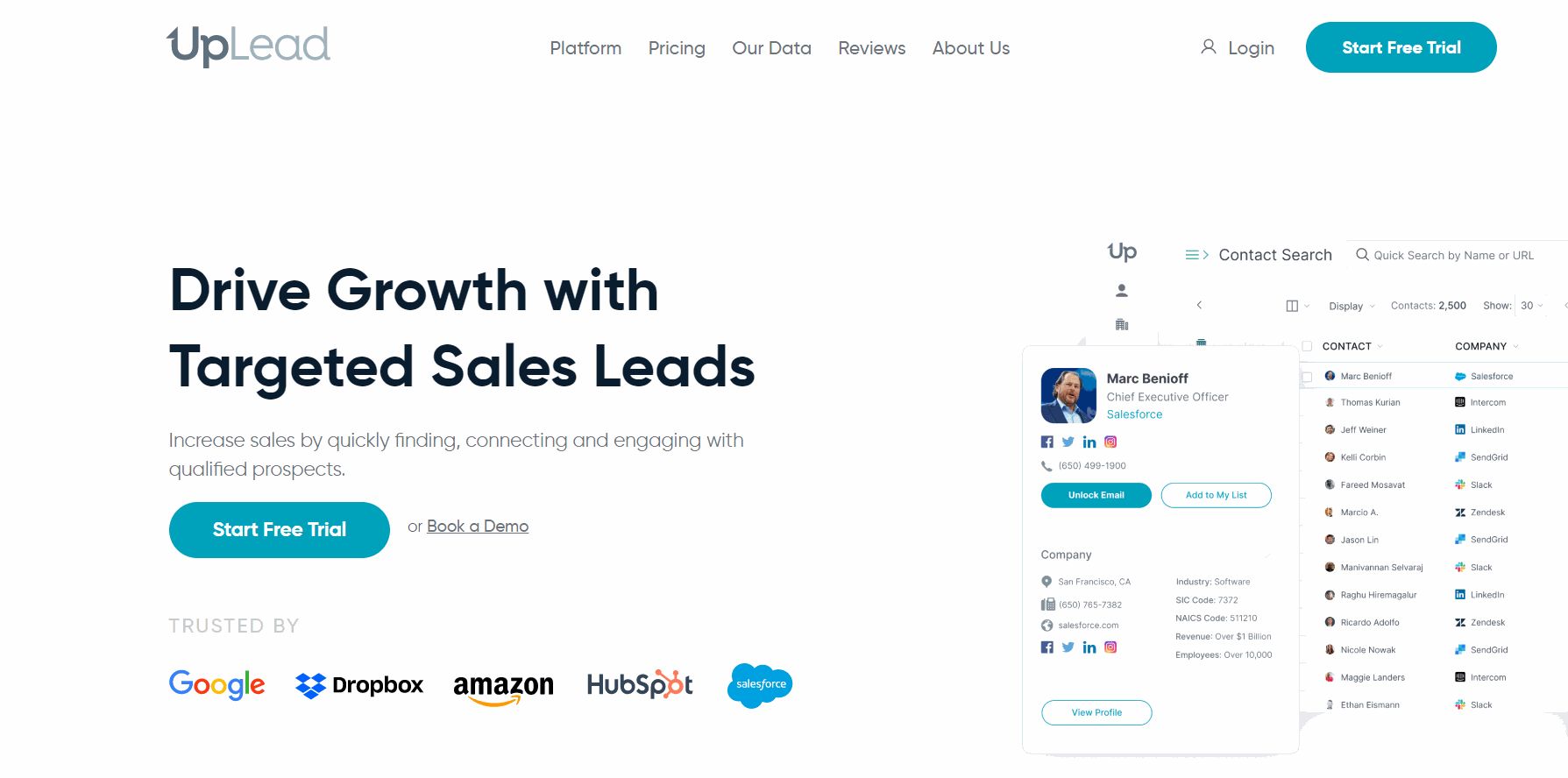 UpLead
is a lead generation tool that allows users to find leads along with their contact data.
Finding all the leads you need to populate your cycle is easy with UpLead. Simply browse more than 60 million customer profiles by searching for leads who fit your user persona. Once you've generated the leads you need, UpLead verifies all emails in real time, right before they get downloaded, to ensure deliverability.
UpLead has multiple integrations with other tools, allowing you to share email addresses and other customer data through the right channels.
Find out if UpLead is the right solution for you — for free.
Start Your 7-Day Free UpLead Trial
Lead generation doesn't have to be all that painful. With UpLead, you can easily connect with high-quality prospects and leads to grow your company.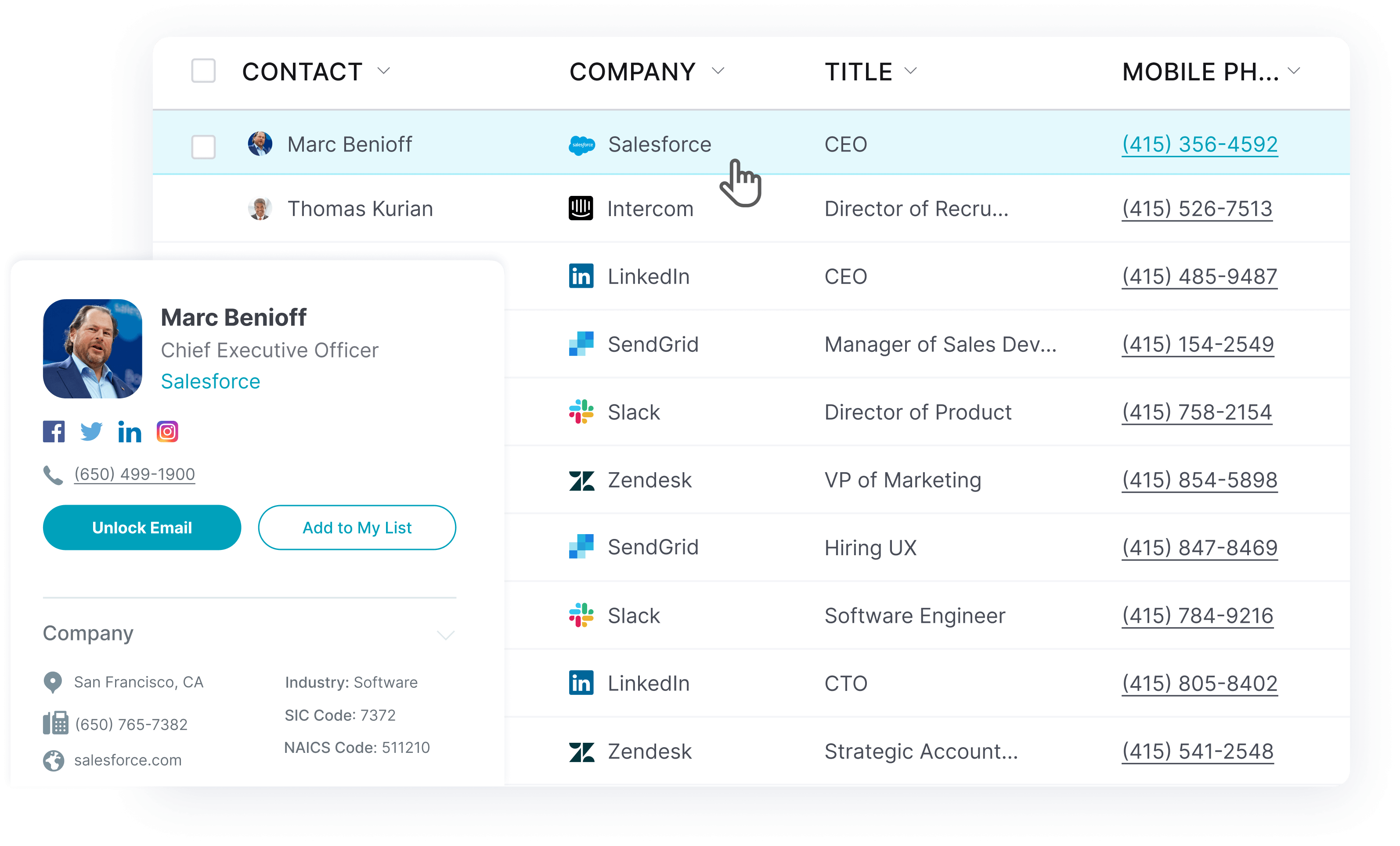 Mailshake for Outreach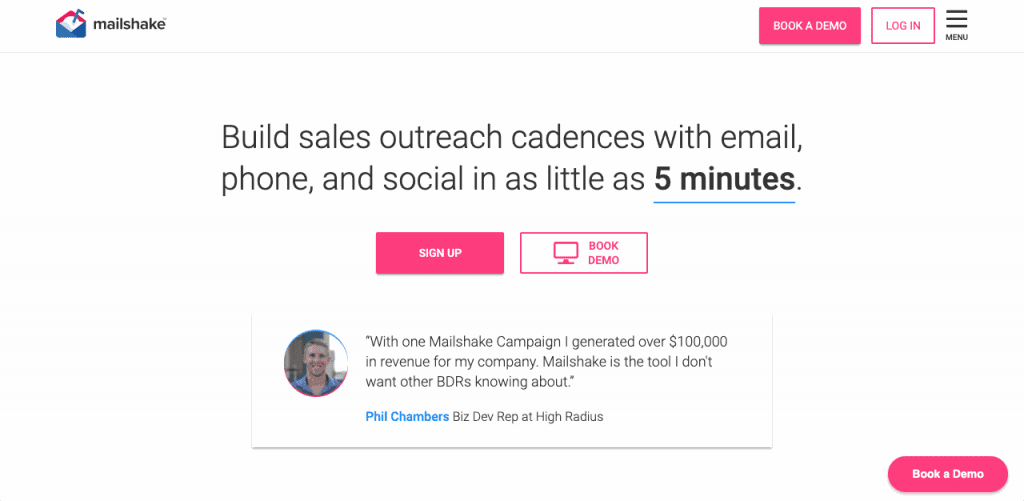 Mailshake is a platform made for cold emailing marketing campaigns. With it, users can build cold email campaigns from the ground up and even call leads in-app. Users can also take advantage of the A/B testing feature and analytics to find insights into how to improve their email marketing campaigns.
The platform also integrates with other tools and customer relationship management software. Although the tool comes at a price above the average, the simple and versatile features and robust capabilities of the platform make it especially attractive for users running cold campaigns.
Sales enablement tools
Sales enablement tools connect all content, sales, and marketing cycles, allowing users to track leads and map their sales processes. These tools empower the salesperson, giving them all the basic resources they need to close as many leads as possible.
Here are the best sales enablement tools:
Highspot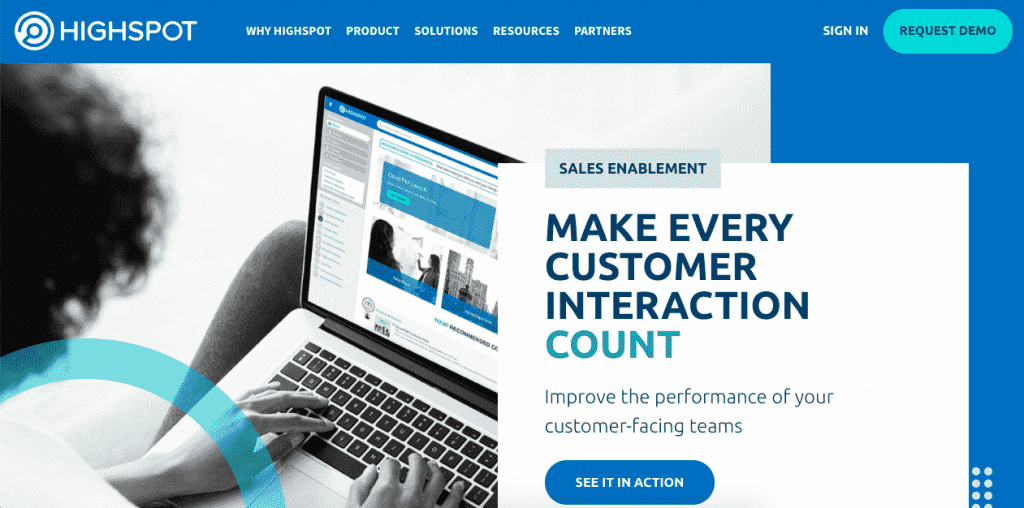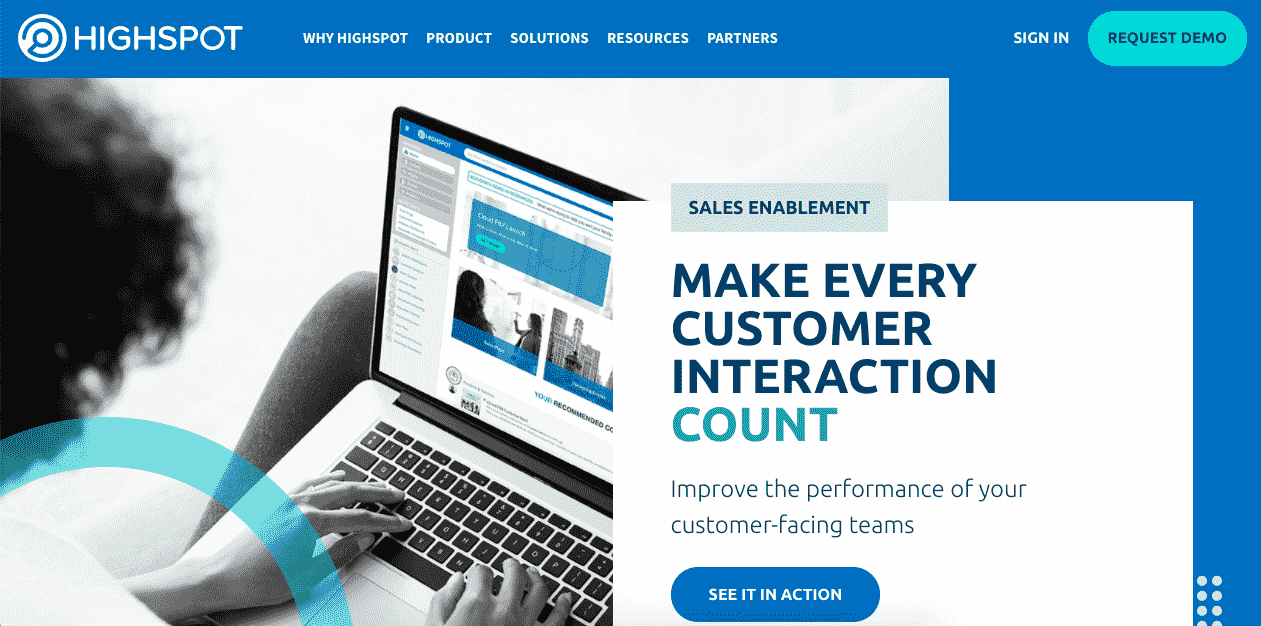 Highspot is a sales enablement tool that comes with many features for multichannel strategies. The platform allows users to personalize the customer experience and unify conversations, contextualizing customer interactions to sales and marketing teams.
The platform also features content management, insightful analytics, optional training and guides, and multiple native integrations.
Seismic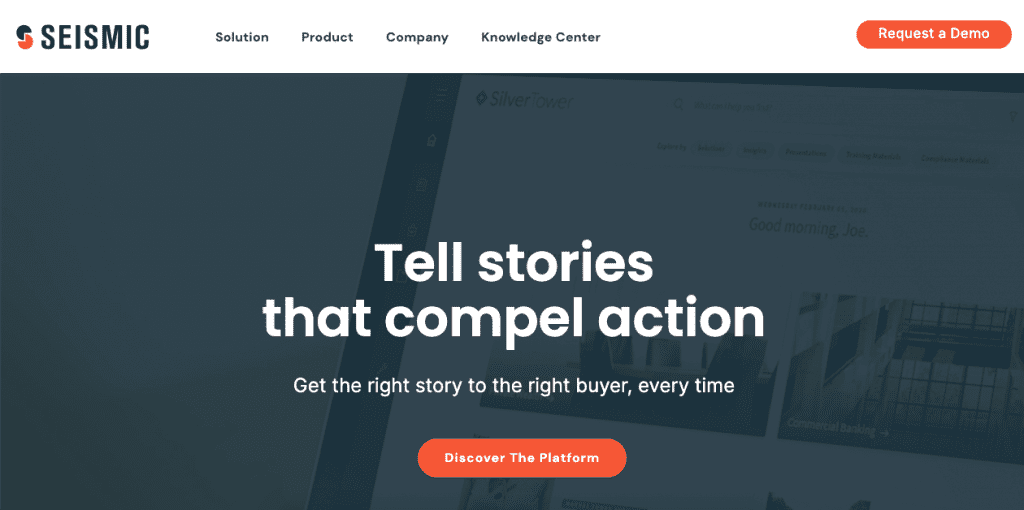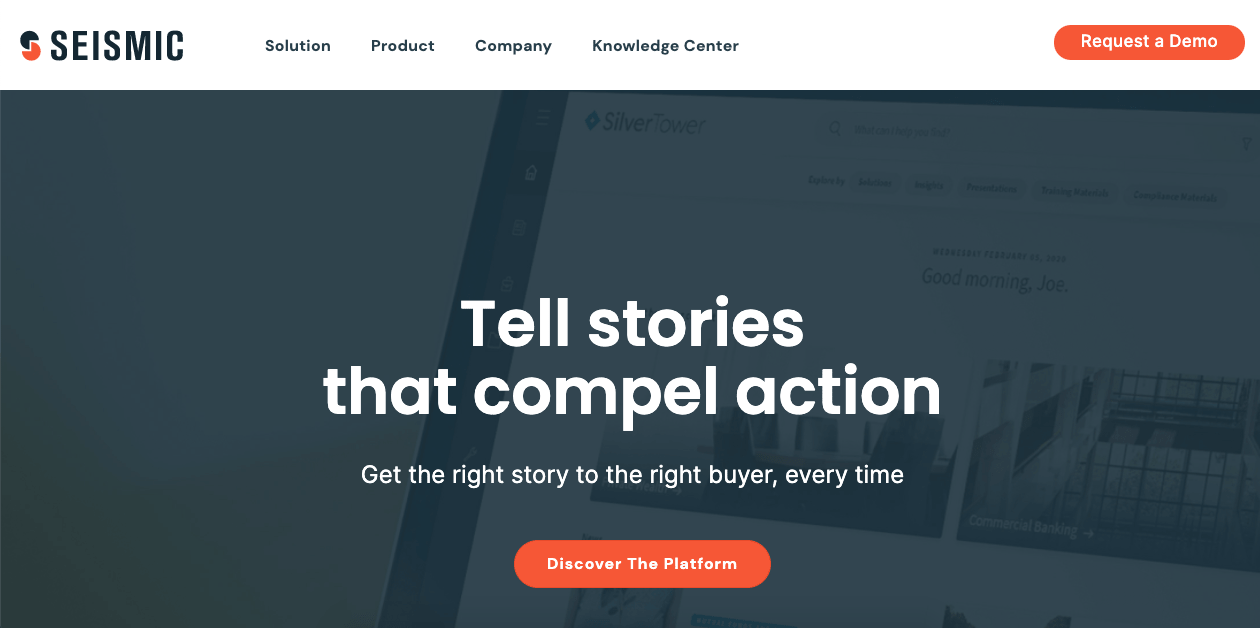 Seismic is a popular sales and marketing enablement tool focused on giving users the lead data, messaging power, and content needed to improve each customer interaction.
With it, sales teams can design engaging digital experiences and deliver them at just the right time to increase conversions. The platform can drive buyer engagement and provide users with memorable experiences to keep them engaged through the sales cycle and increase the likelihood of conversion.
Seismic features robust analytics and the aid of an AI to help users throughout their journey.
Spekit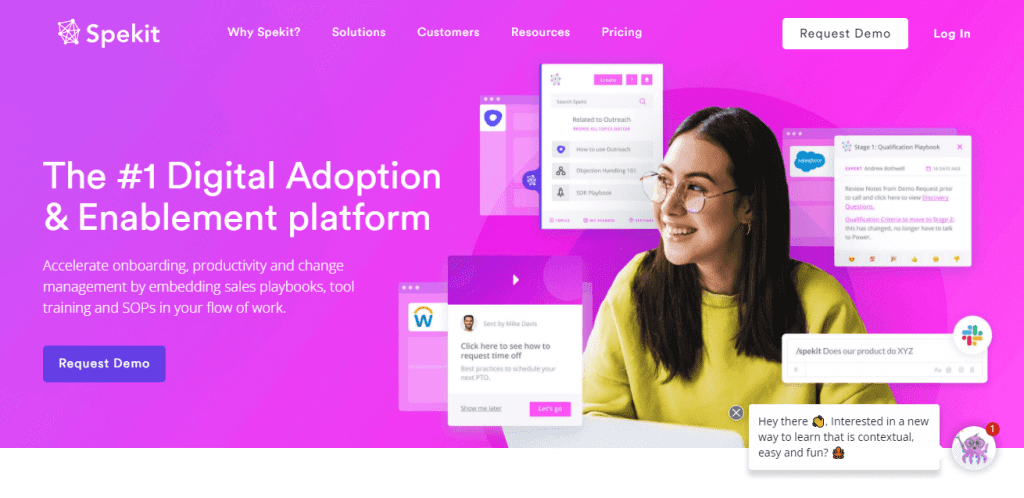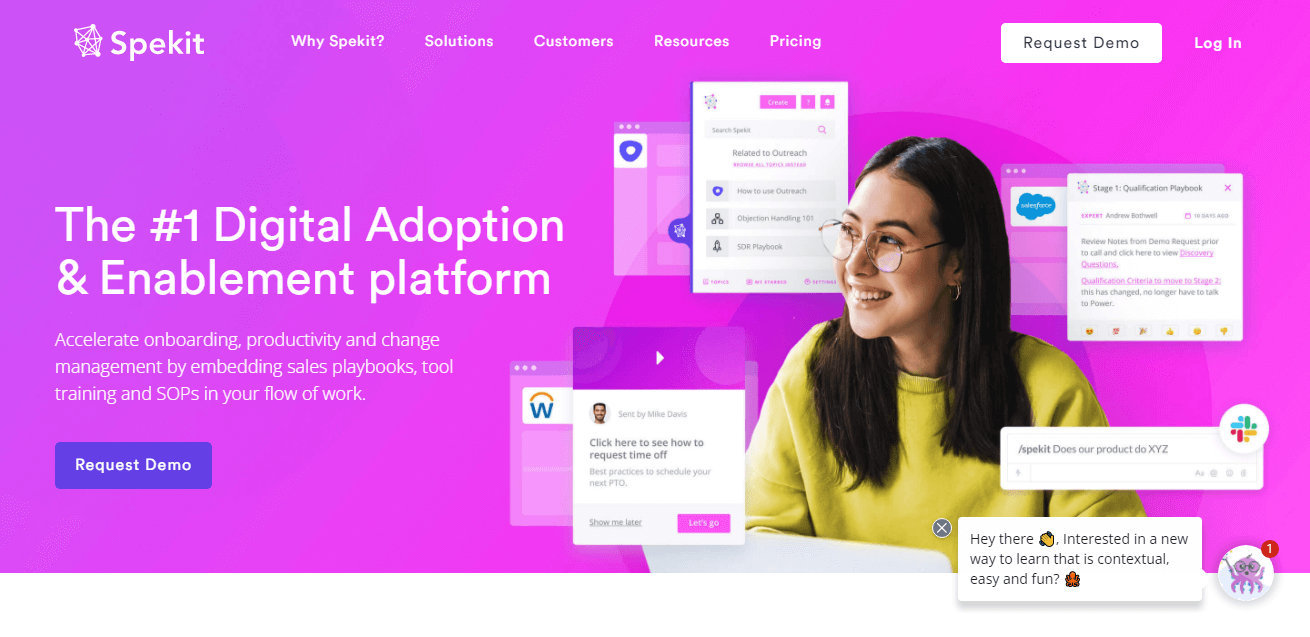 Spekit is a digital adoption and enablement platform that helps sales teams accelerate onboarding, manage change, boost productivity, and drive more revenue with just-in-time enablement.
The platform has a variety of features – embedded training, centralized knowledge sharing that can be organized by team and tools, contextual in-app alerts, guided walk-throughs, training analytics and more – that empower employees to train themselves and be successful in their roles, faster.
Spekit is trusted by leading brands around the world, such as Southwest, Outreach, Uber Freight, and is also the only Salesforce adoption solution with a one-click integration.
Sales automation tools
Sales automation tools are online solutions made to help sales reps spend more time converting and less time doing non-revenue-generating tasks.
These tools offer a wide array of solutions, all aiming to help sales reps close more sales with more leads. These tools should seamlessly integrate into your customer relationship manager (CRM) for better results.
Here are the best ones:
HubSpot Sales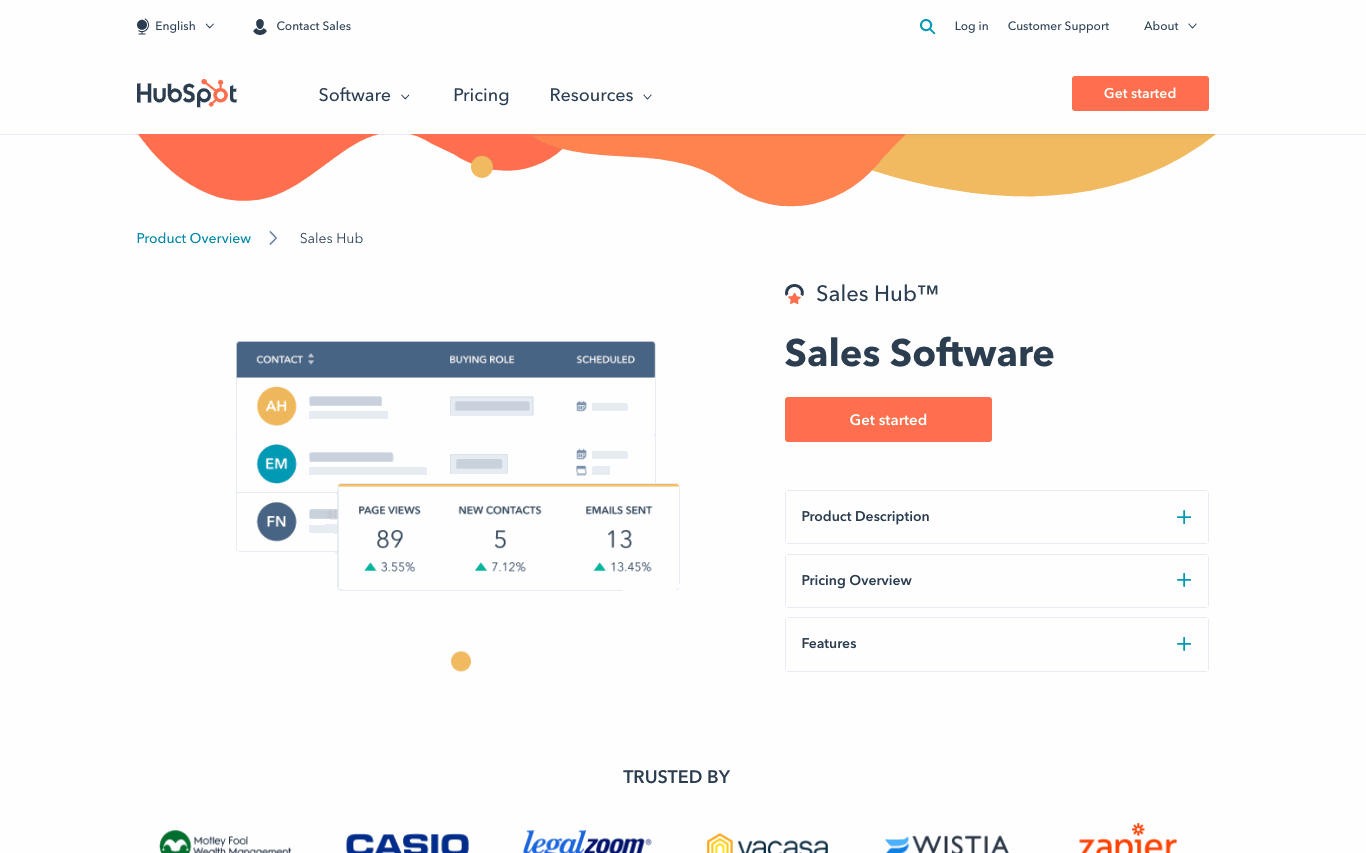 Made by HubSpot, HubSpot Sales is one of the leading sales automation tools on the market.
This tool features a cloud-based system that allows sales teams to organize and automate multiple processes at every step of the sales funnel. It also comes with CRM functionality to manage client details and information and enhance customer experiences.
Growbots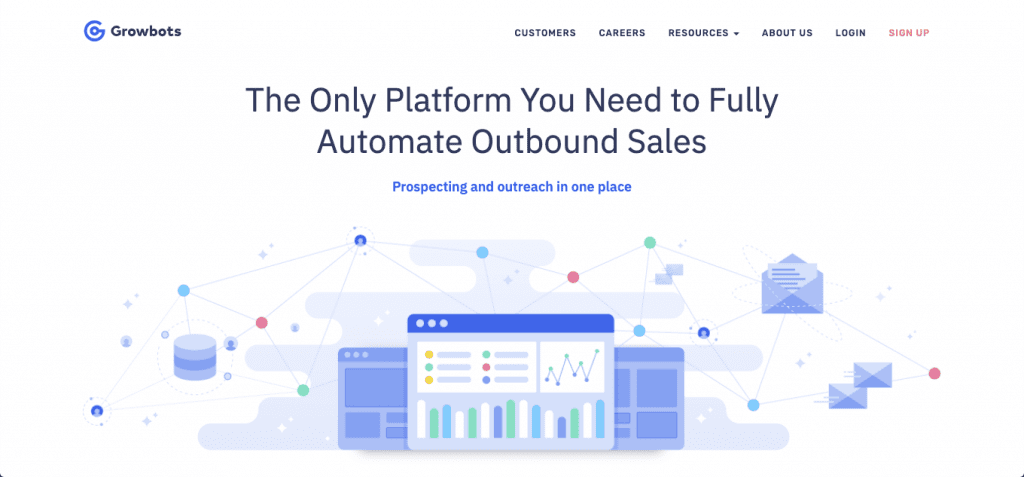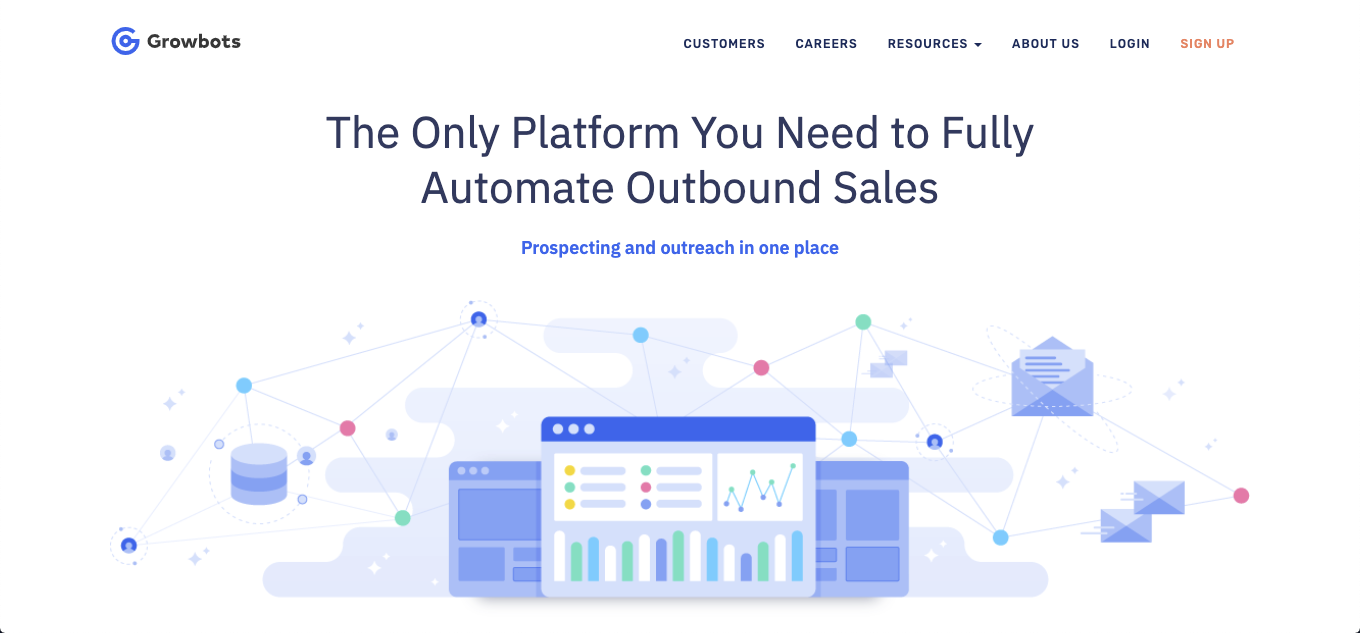 Growbots is a fully automated sales tool with a large lead database. The platform allows users to generate leads while streaming the sales cycle.
The platform features unlimited access to its lead database, A/B testing, and multiple native integrations at affordable prices.
Sales management tools and CRM's
Sales management and customer relationship management (CRM) tools are built to automate multiple steps of the sales cycle. They also allow customer care and sales teams to follow up with each lead and customer, immediately contextualizing every interaction they have.
These platforms are great for sales acceleration since they help sales and marketing teams get the data they need and follow up with the right users at the right time.
Here are the best ones:
Pipedrive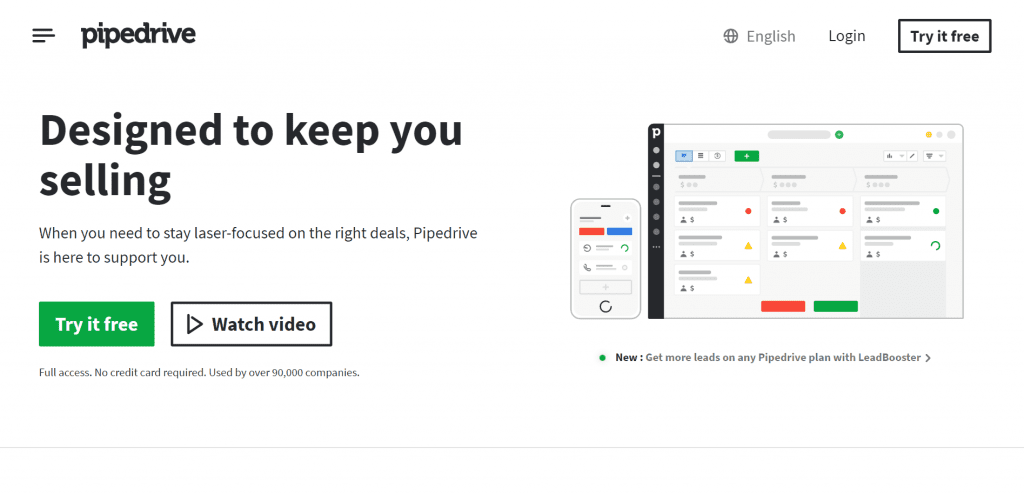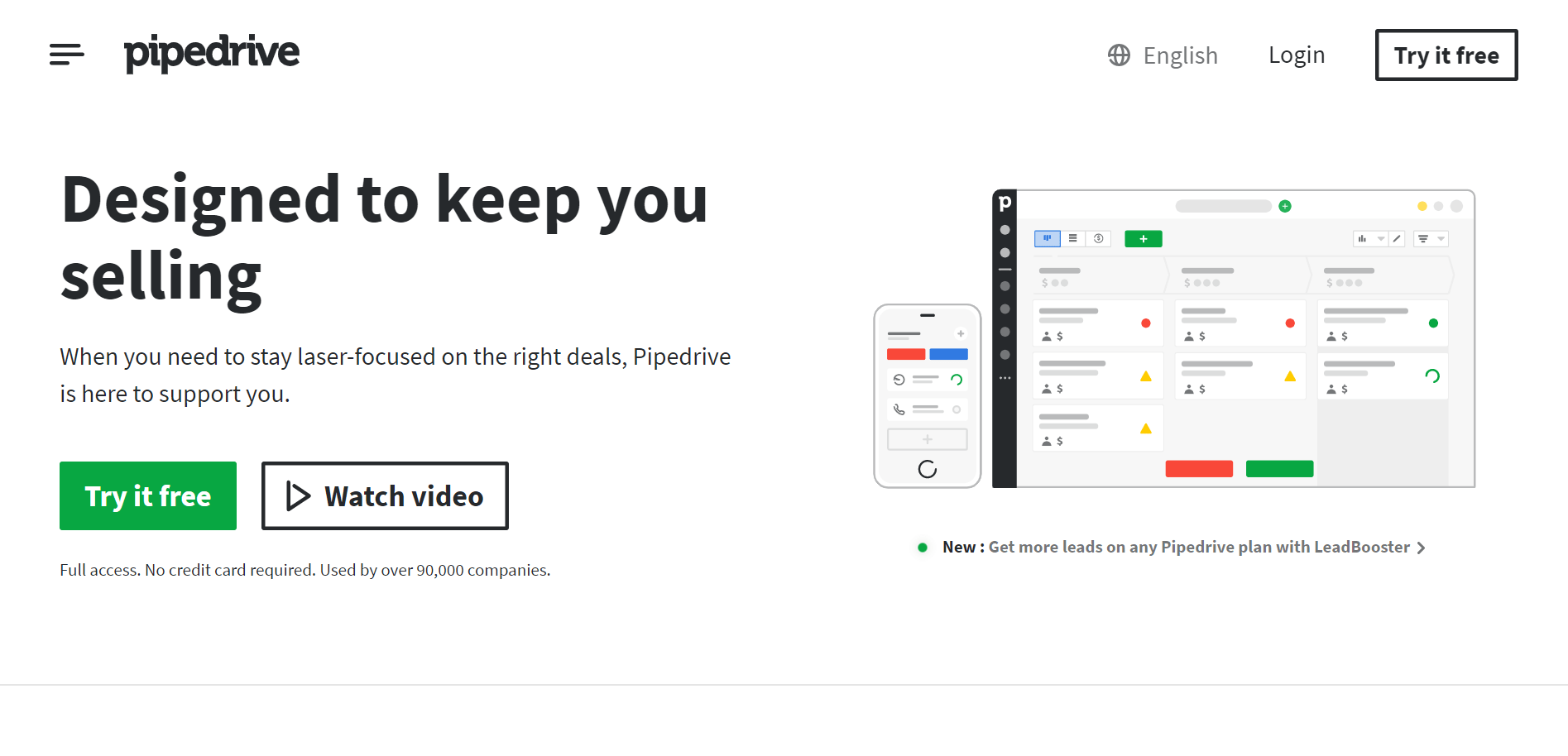 Pipedrive is a simple CRM with a highly visual and intuitive platform. Users can quickly set it up, allowing them to focus on building excellent sales pipelines, customizing each stage to better engage all leads.
Users can then use Pipedrive to manage all their leads and track user interactions, automate various sales processes, and get the insights and reporting they need to make data-driven decisions.
The platform also offers multiple integrations to other sales tools, affordable pricing, and an engaged community of users.
Close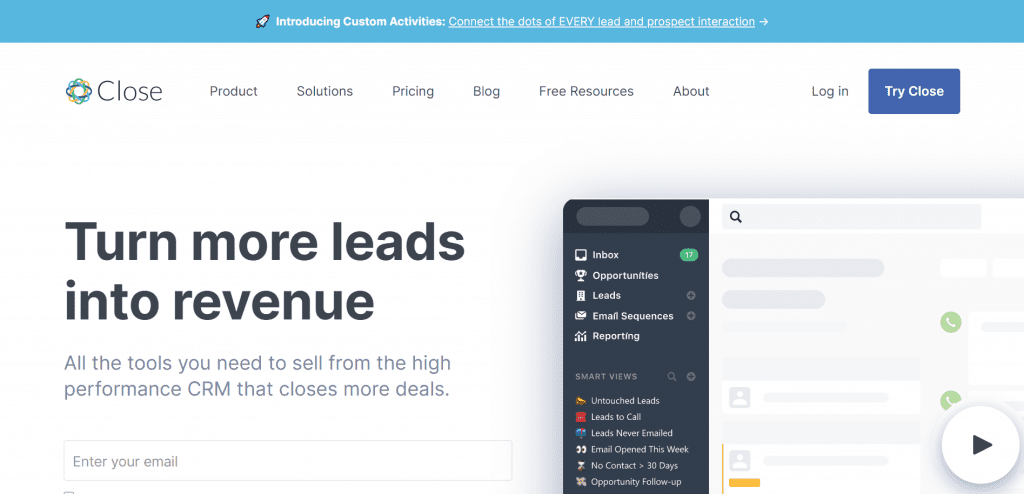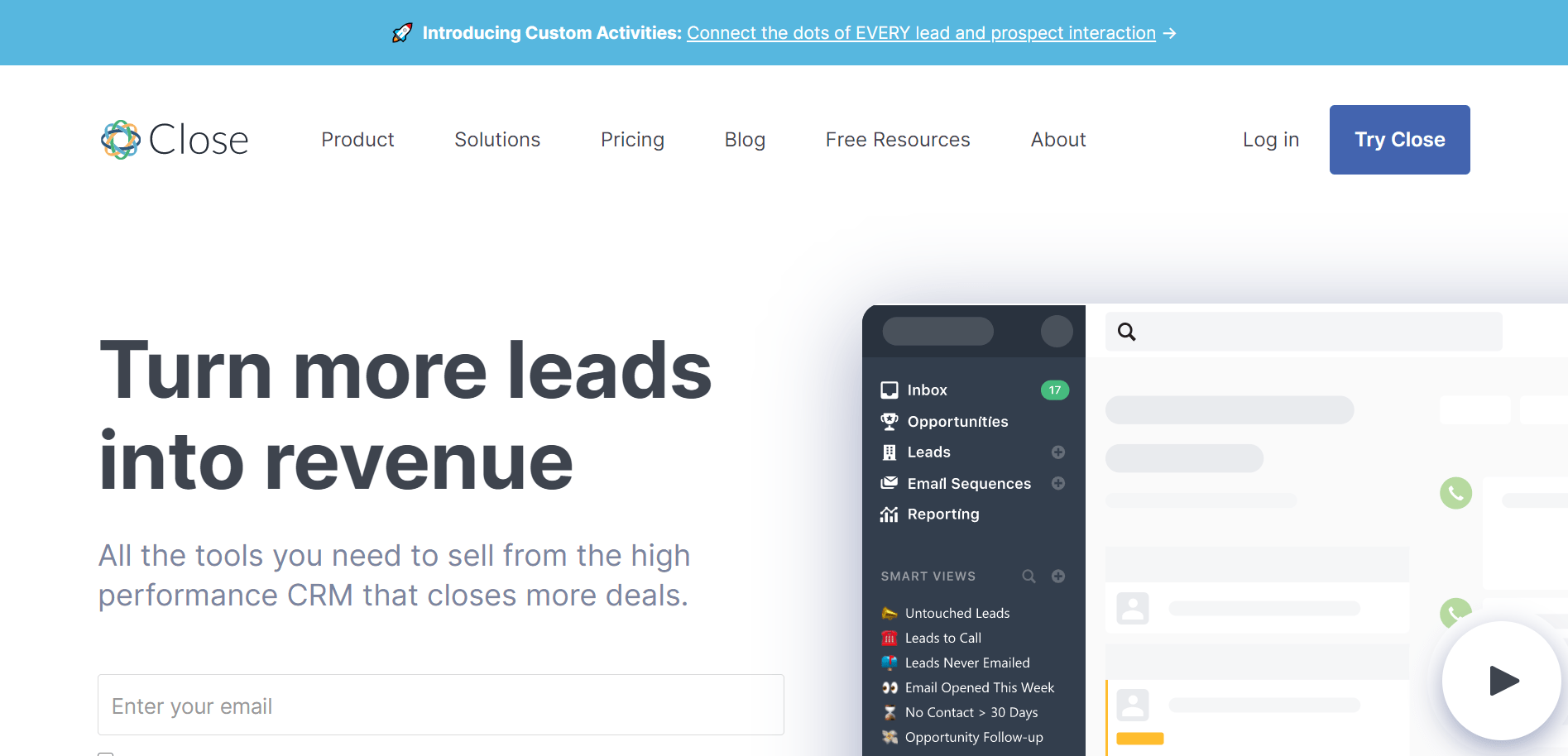 Close is another great CRM that helps customer care and sales teams manage and improve their relationships with leads and customers.
The platform features multiple integrations for different parts of the sales process, allowing sales teams to focus on creating and fostering relationships with as many leads as possible. Its intuitive platform, VOIP calling, and flexible pricing make it a popular option among customer care and sales professionals.
Sales intelligence tools
Sales intelligence tools aim to automate all parts of the sales generation process, reducing the amount of time needed to generate leads.
Here are the best sales intelligence tools:
UpLead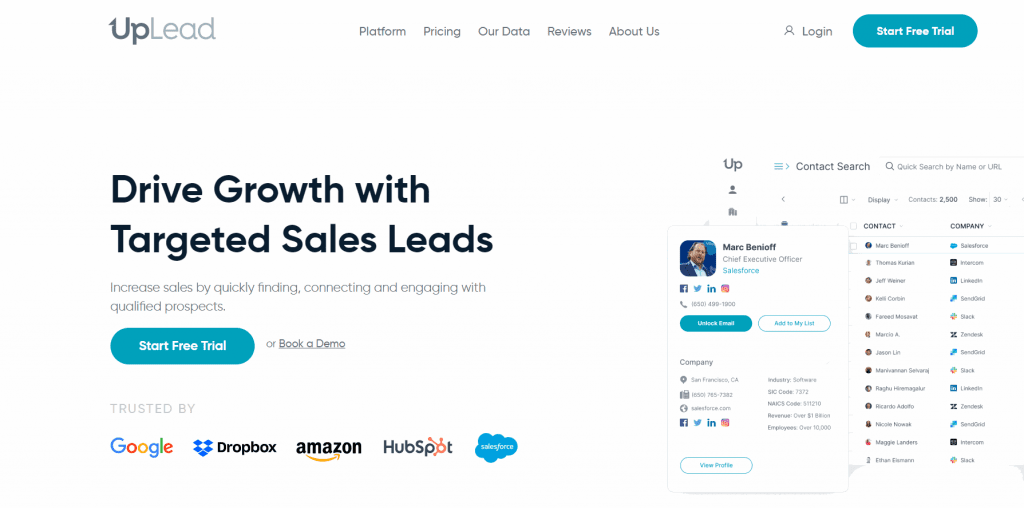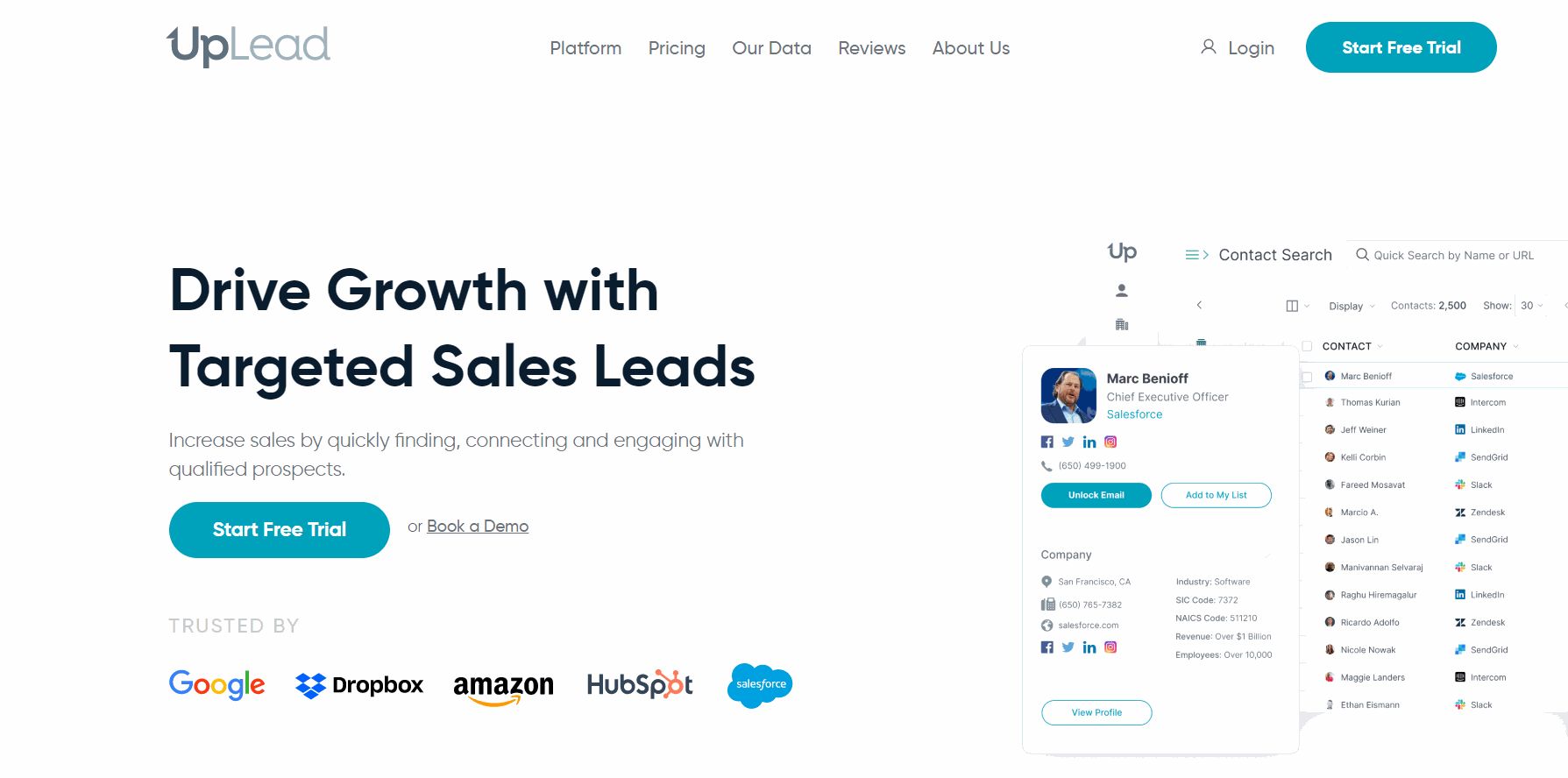 UpLead
automates all parts of the lead generation process to connect you to the right contacts as soon as possible.
All you need to do is input the characteristics of your target audience to search through over 60 million contacts. Then, select the ones you want to download and engage them in your sales process.
It's that easy.
Start your free UpLead trial today.
Start Your 7-Day Free UpLead Trial
Lead generation doesn't have to be all that painful. With UpLead, you can easily connect with high-quality prospects and leads to grow your company.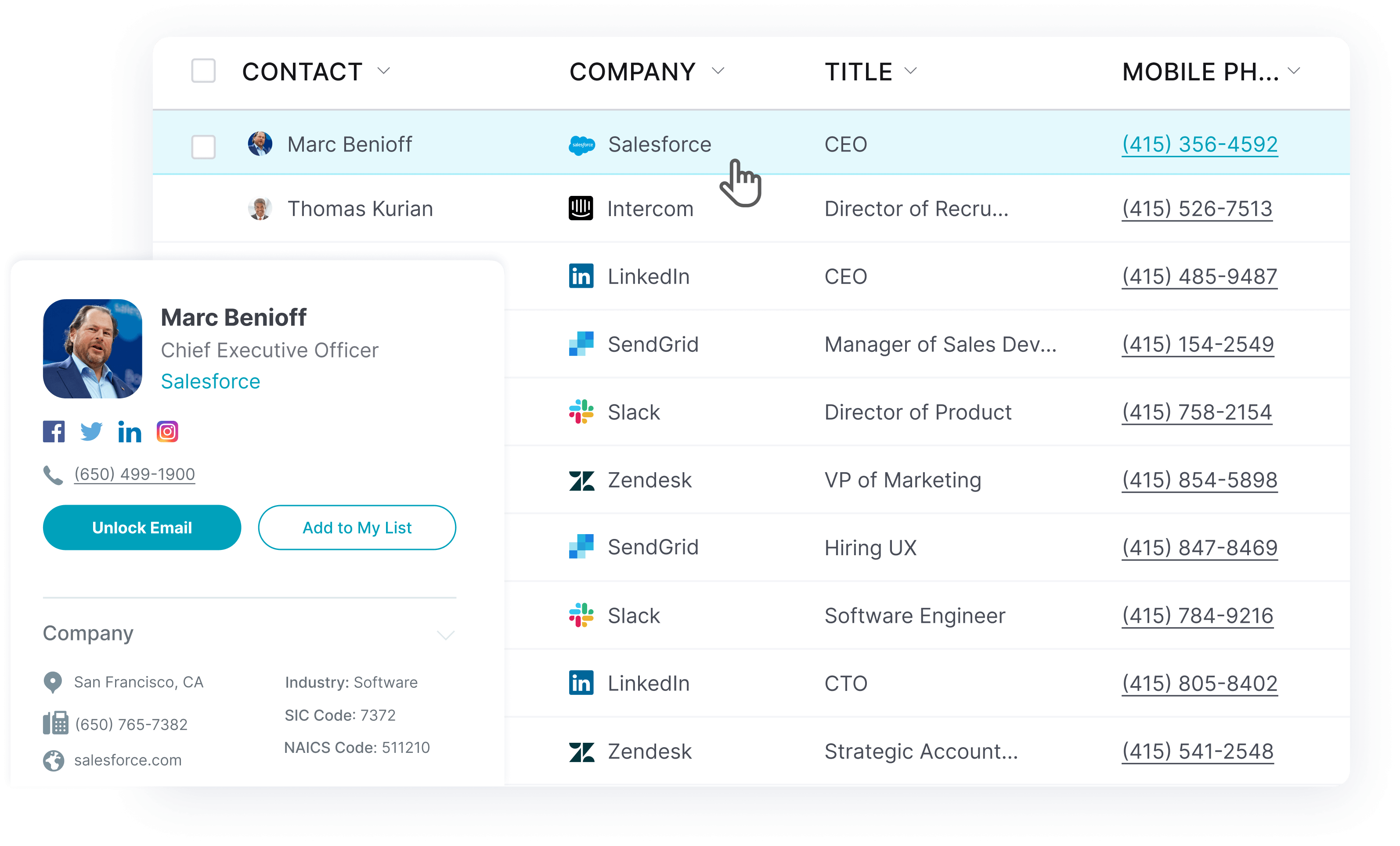 Apollo.io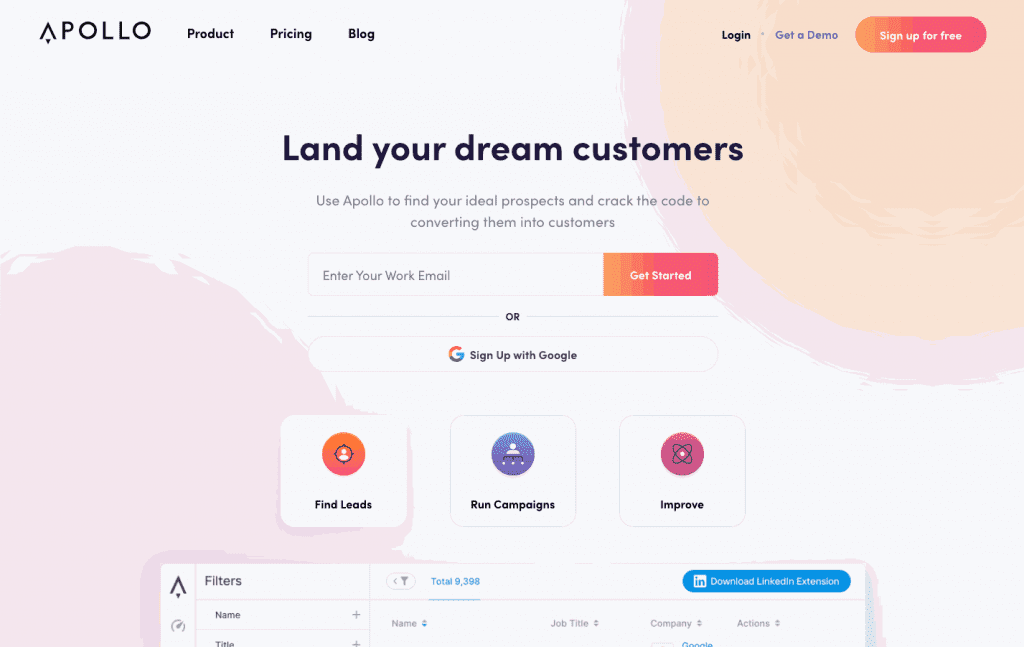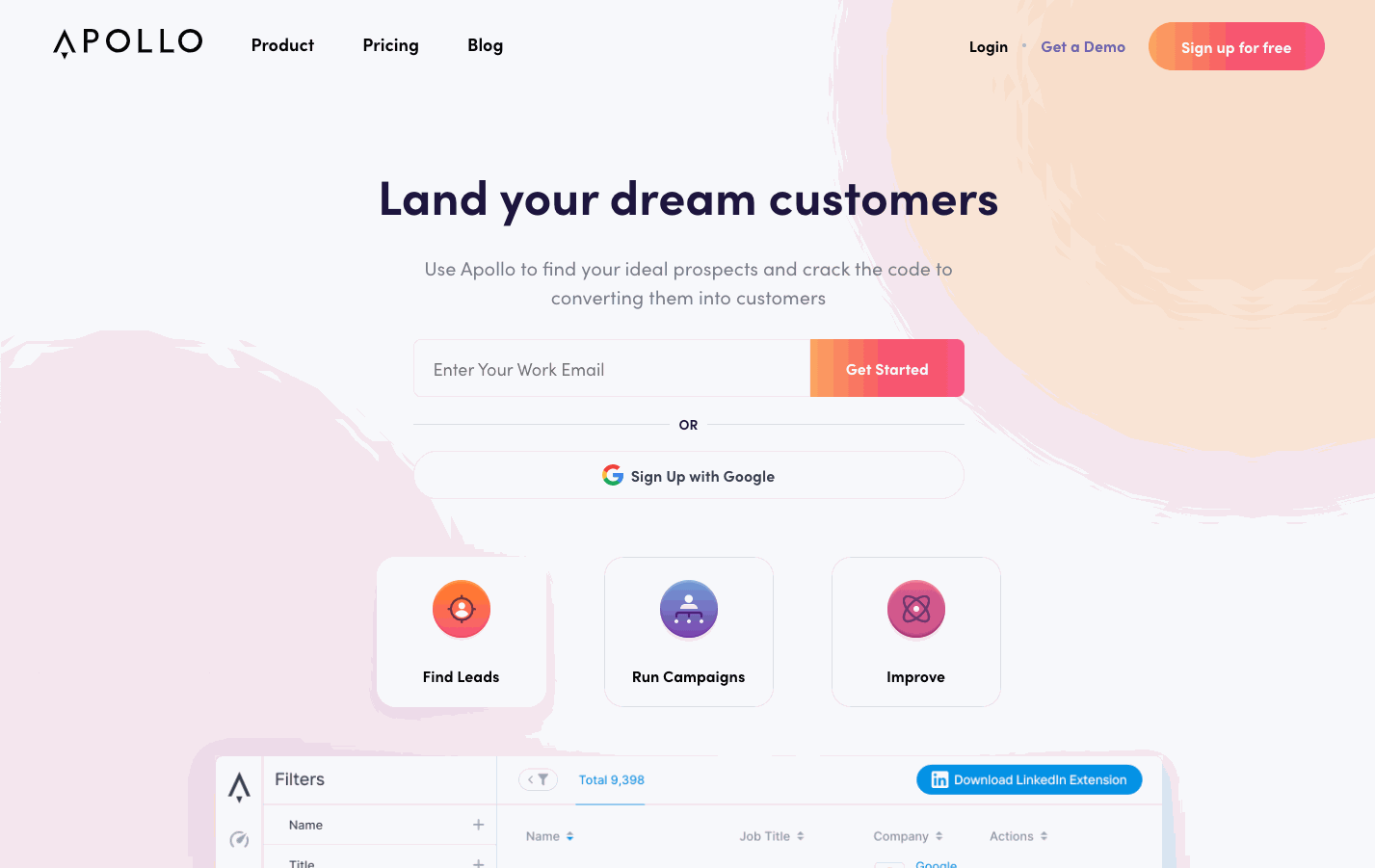 Apollo.io offers users access to its database for lead generation purposes. Users can sort through the database using over 200 data points or find information from the database as they browse LinkedIn with the Chrome extension.
The platform's AI can also scan users' databases and proactively offer similar leads.
Sales forecasting tools
Sales forecasting tools allow users to better predict their business growth and gain insights to improve it. These tools are useful to find a company's predicted revenue, evaluate sales efforts, and make data-driven decisions.
Here are the best sales forecasting tools:
Adaptive Planning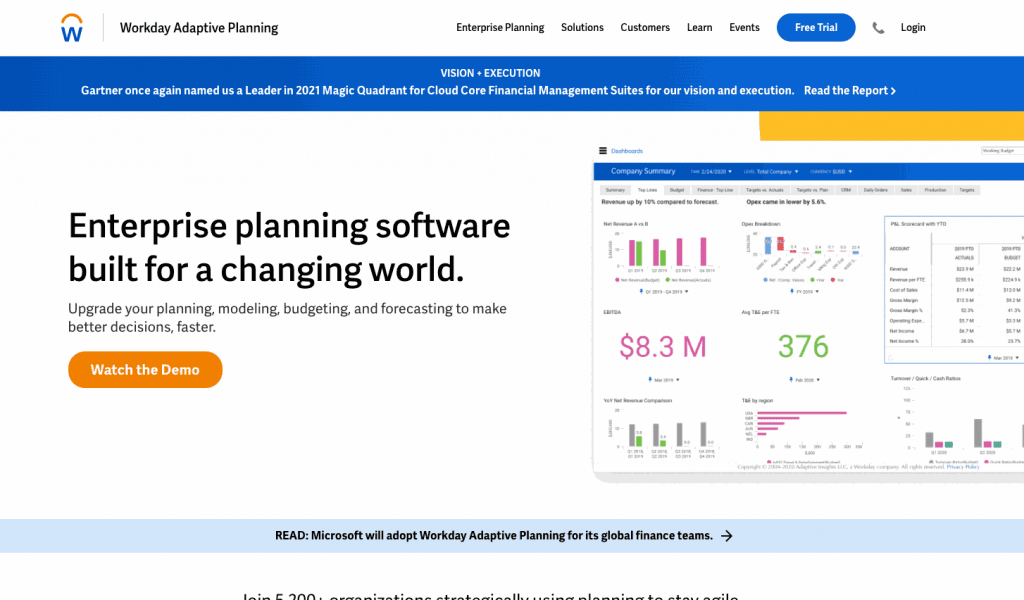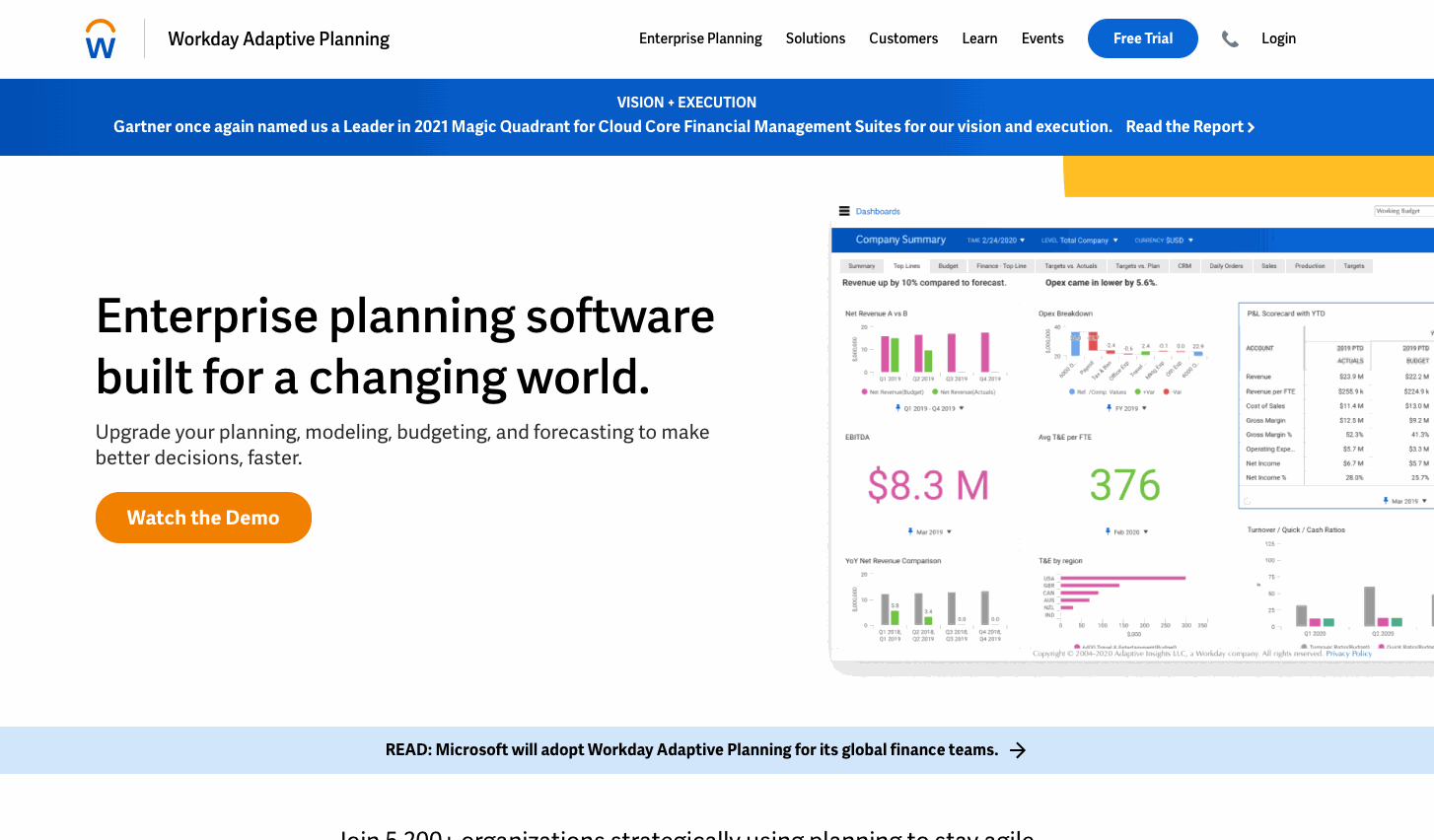 Formerly Adaptive Insights, Workday Adaptive Planning allows users to get better insights about their decision-making and analyze their current sales cycle.
The platform takes over all planning, modeling, budgeting, and forecasting processes to streamline all approaches into the right sales goals. Its extremely versatile and intuitive UI makes it easy to use, and its solid platform makes it unlikely to be affected by programmed outages or updates.
Gong.io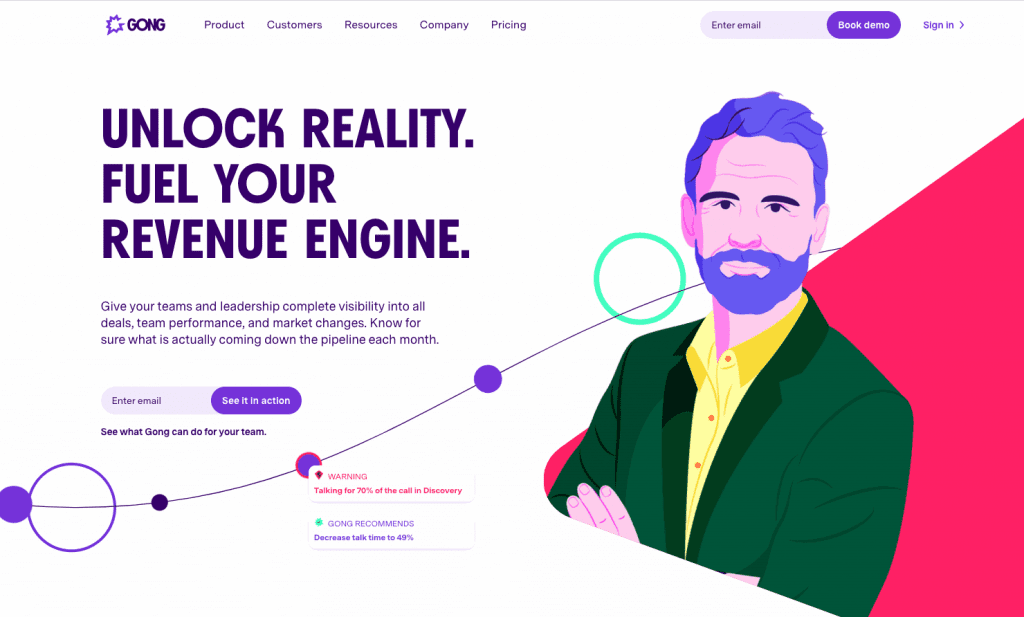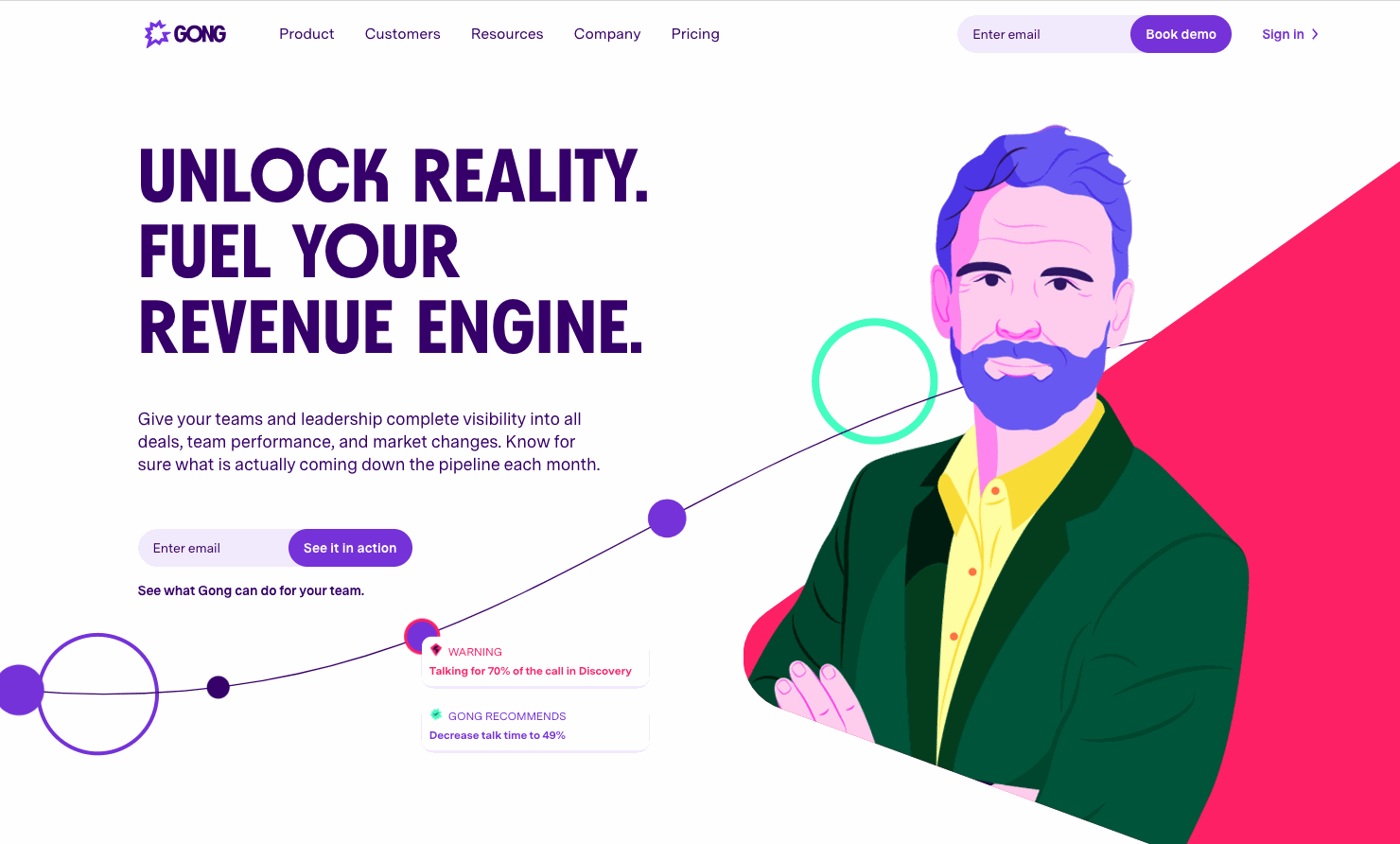 Gong.io is another tool with sales forecasting features that helps users make better data-driven decisions.
The platform processes all contact data to provide sales reps with trends and recommendations about what to do next. With it, users can visualize the entire sales pipeline and acquire real-time information to create better sales strategies.
Sales engagement tools
Sales engagement tools aim to optimize the sales process, streamlining all engagement tools into a single interface for improved audience engagement.
These digital marketing sales tools are especially useful to capture and nurture leads through single or multi-channel marketing campaigns.
Here are the best sales engagement tools:
SPOTIO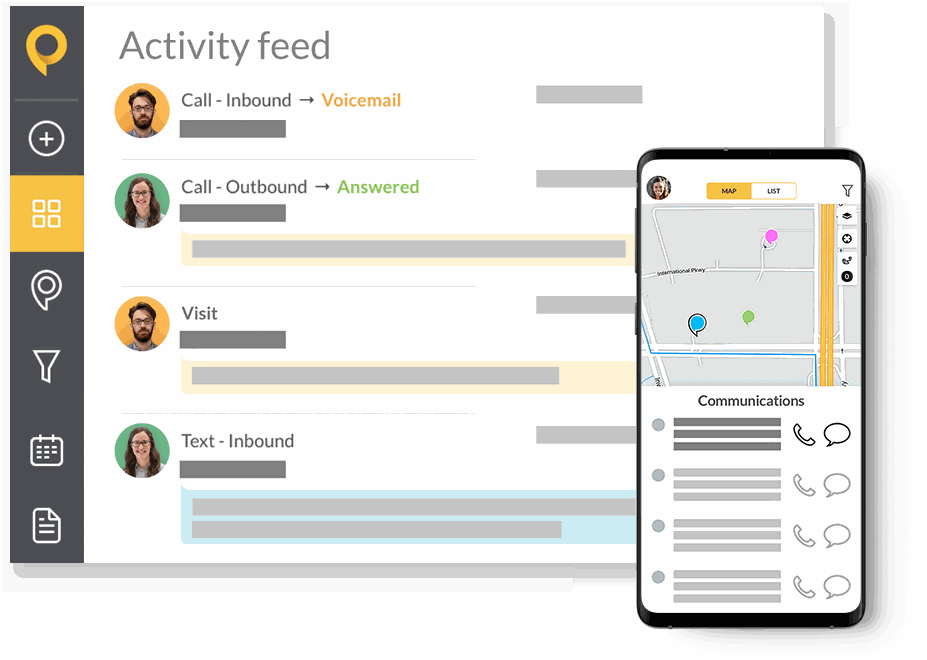 SPOTIO is a field sales engagement platform – think of them as a system of action for field sales teams. The platform comes with a robust feature set that includes route optimization, multi-channel communication, sales task automation, customer and territory mapping, GPS rep tracking, and custom reporting.
SPOTIO helps prevent field sales leaders from missing their sales goals by doing three things:
Increasing activity, pipeline, and win rate
Reinforcing sales processes across the entire team
Turning managers to coaches with visibility into exactly what's going on in the field
Klenty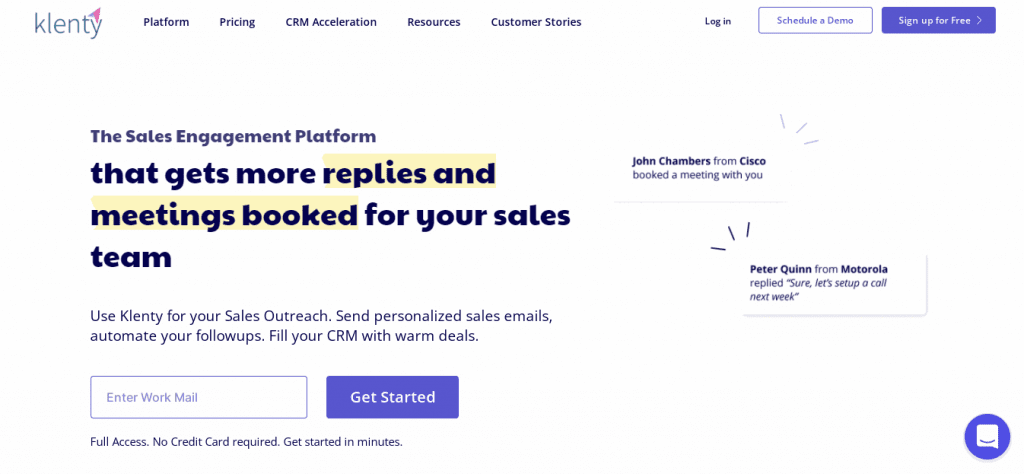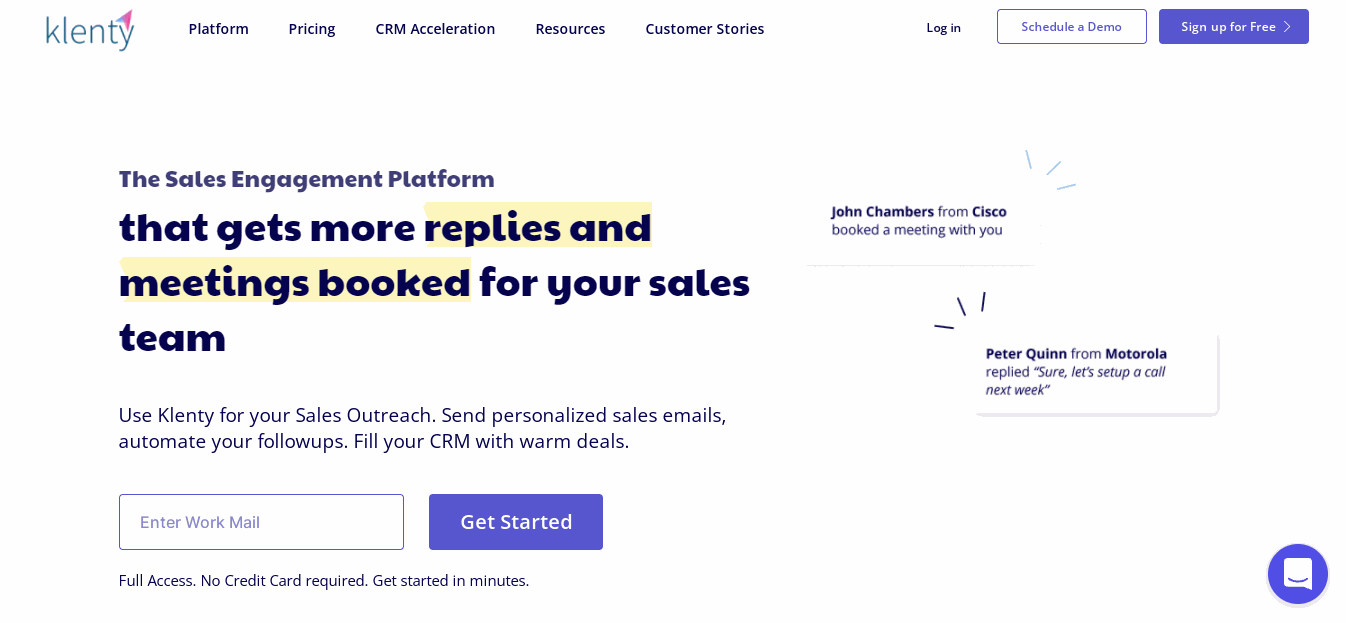 Klenty is a sales engagement tool made for reps and executives to improve their outreach strategies and book more sales meetings.
The platform allows sales teams to detect and act upon intent signals and other triggers. It prevents email fatigue through powerful personalization features and multi-channel approaches.
Salesloft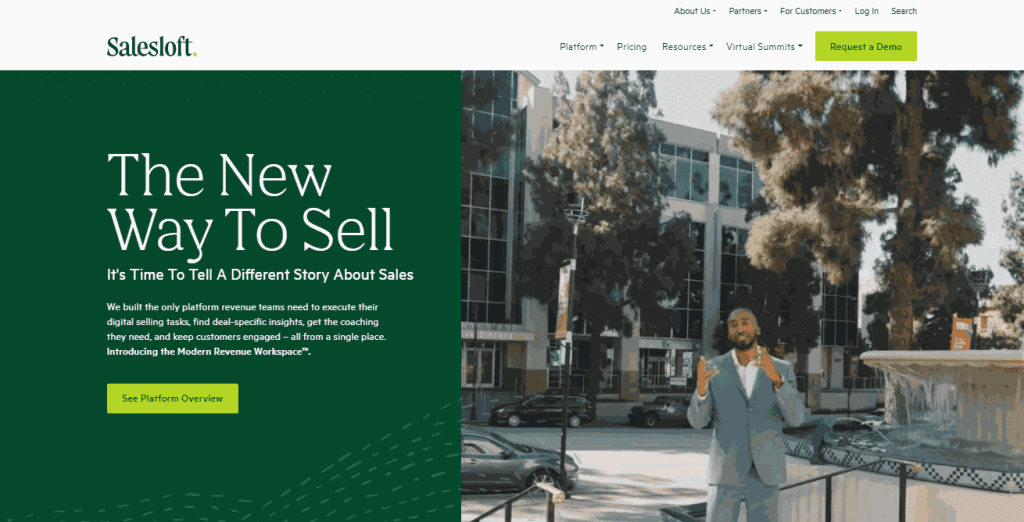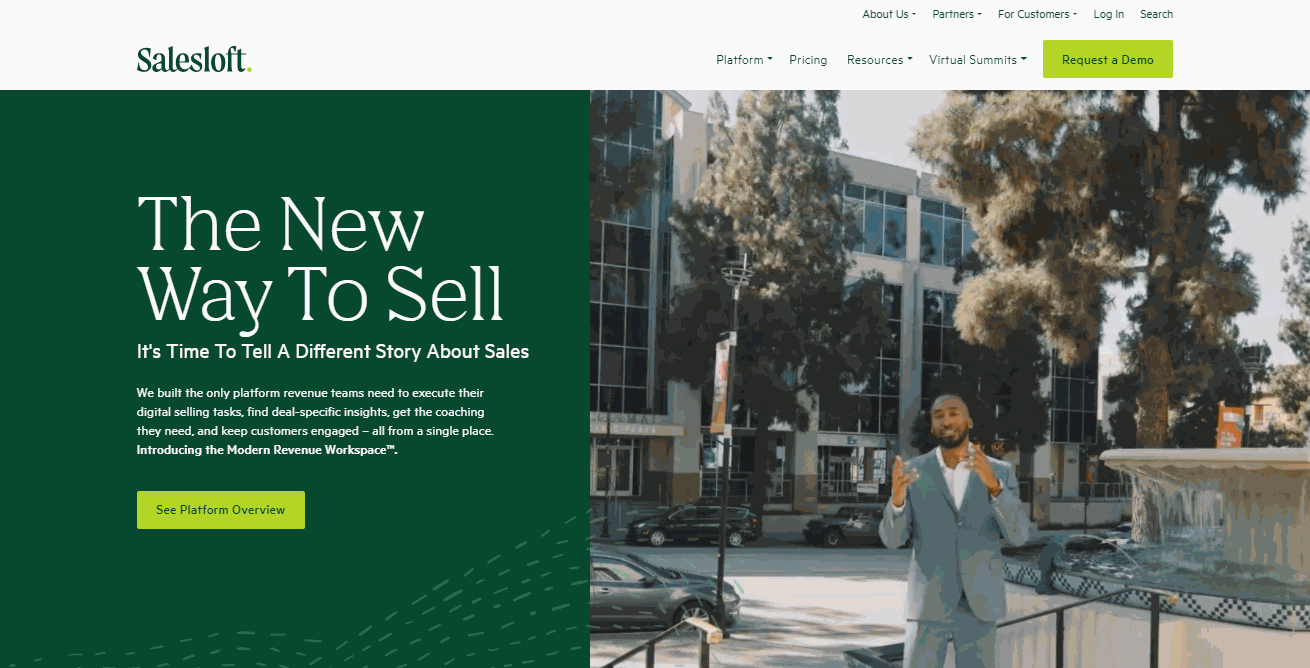 Claiming the title of the "number one sales engagement platform" for itself, Salesloft can improve engagement with its automation, useful features, and even coaching.
The platform allows users to generate leads and scale up their email marketing campaigns all in-app.
Cliently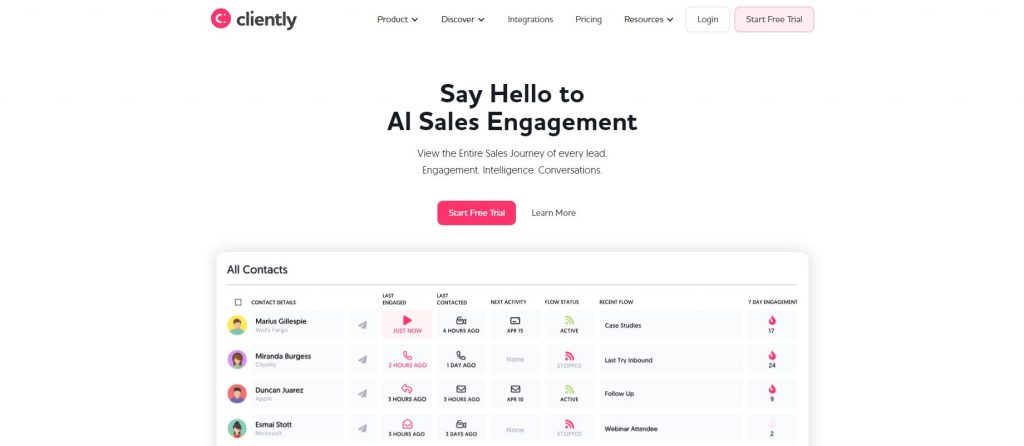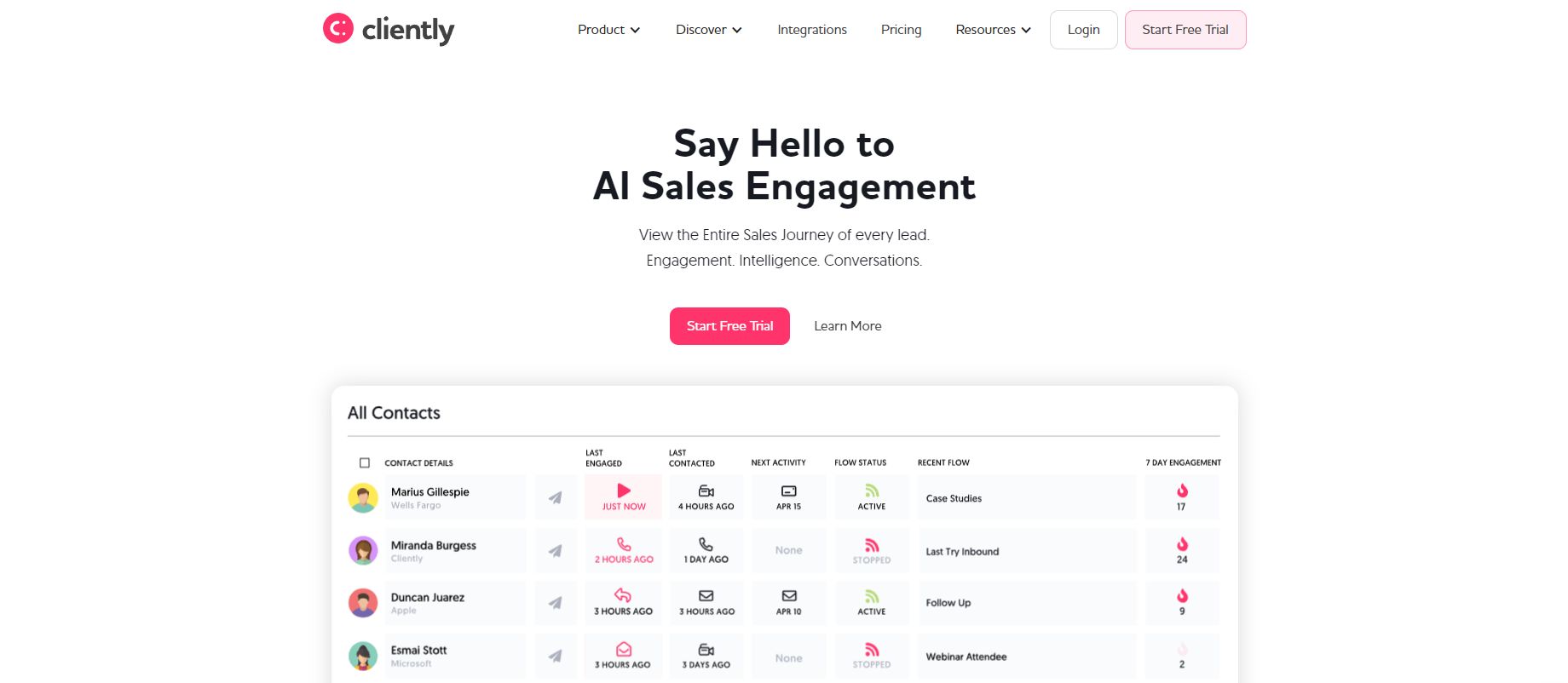 Cliently is a sales intelligence and engagement platform to work the entire sales journey of every lead. You can do sales outreach, map lead journeys, all powered by AI-driven insights. Moreover, you can sync contacts from your CRM or import your contacts into Cliently. On top of that, you're able to create flows and connect flows to contacts. Your sales team can utilize Cliently to automate direct engagement to your users and clients. Also, you'll be able to build your custom flow using your messaging and preferred outreach channels. You can segment your leads and batch drop each segment into different flows in under 5 minutes.
Sales analytics tools
Sales analytics tools access data from CRMs and other tools to analyze sales information, allowing users to visualize and contextualize the data they're looking for.
Here are the best sales analytics tools:
Salesforce CRM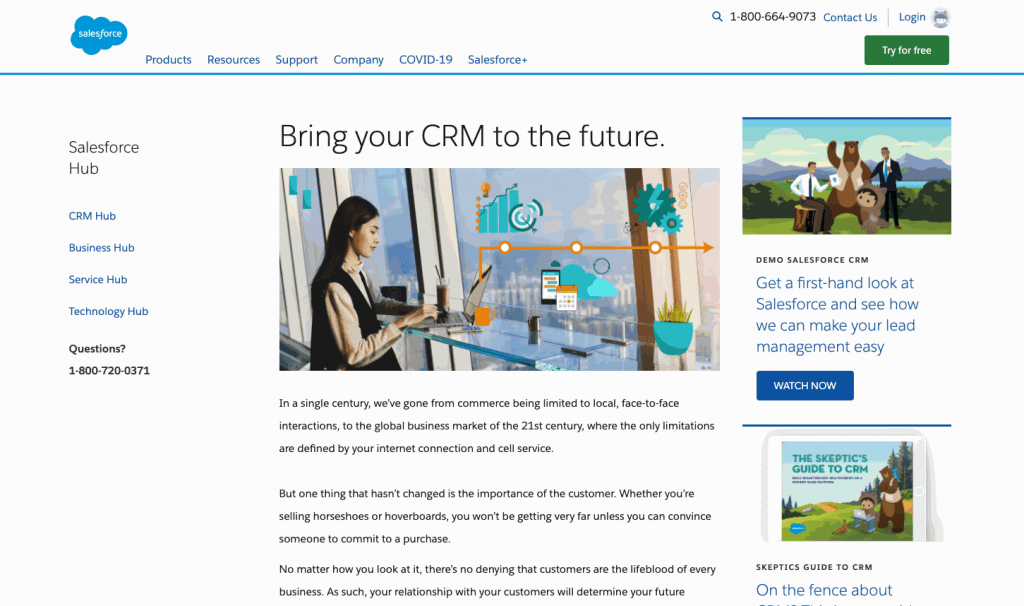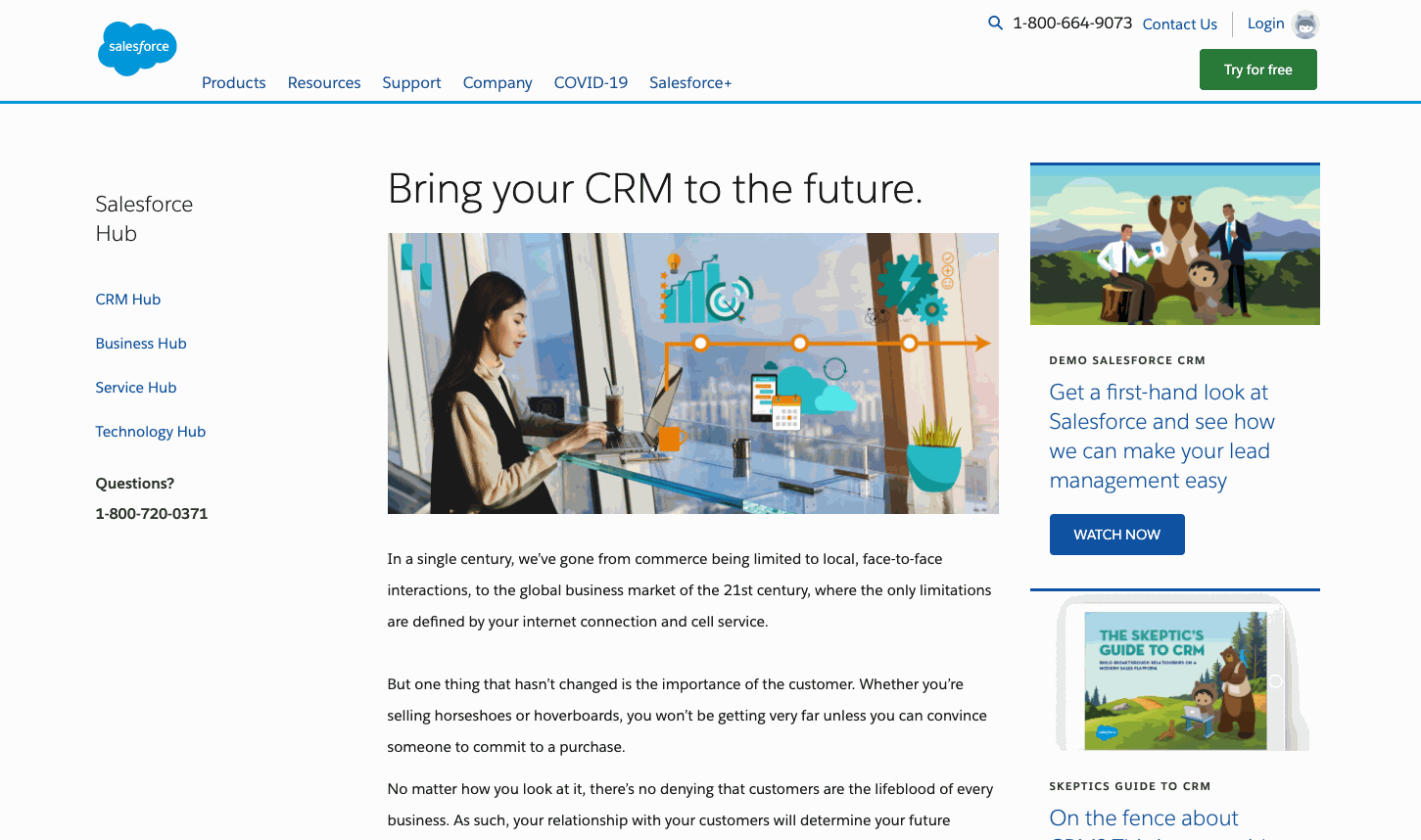 The Salesforce CRM is a robust and powerful tool that aims to help businesses streamline all their sales processes and accelerate growth.
Backed by a large and popular platform, Salesforce offers multiple CRM categories, including Sales Cloud. This allows the user to choose a CRM that's almost tailored to their needs, capable of testing it for free for 30 days. The versatile and responsive mobile apps allow reps to take this sales tool on the go and access almost all the platform's features.
The CRM offers full lead and contact management, no-code automation, and powerful, customizable reports and dashboards.
Clari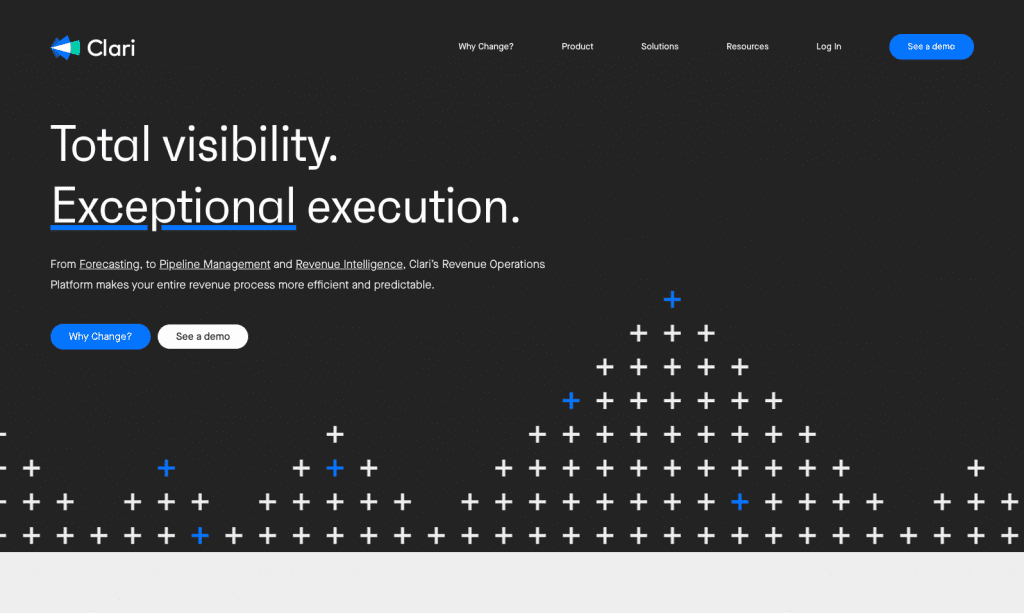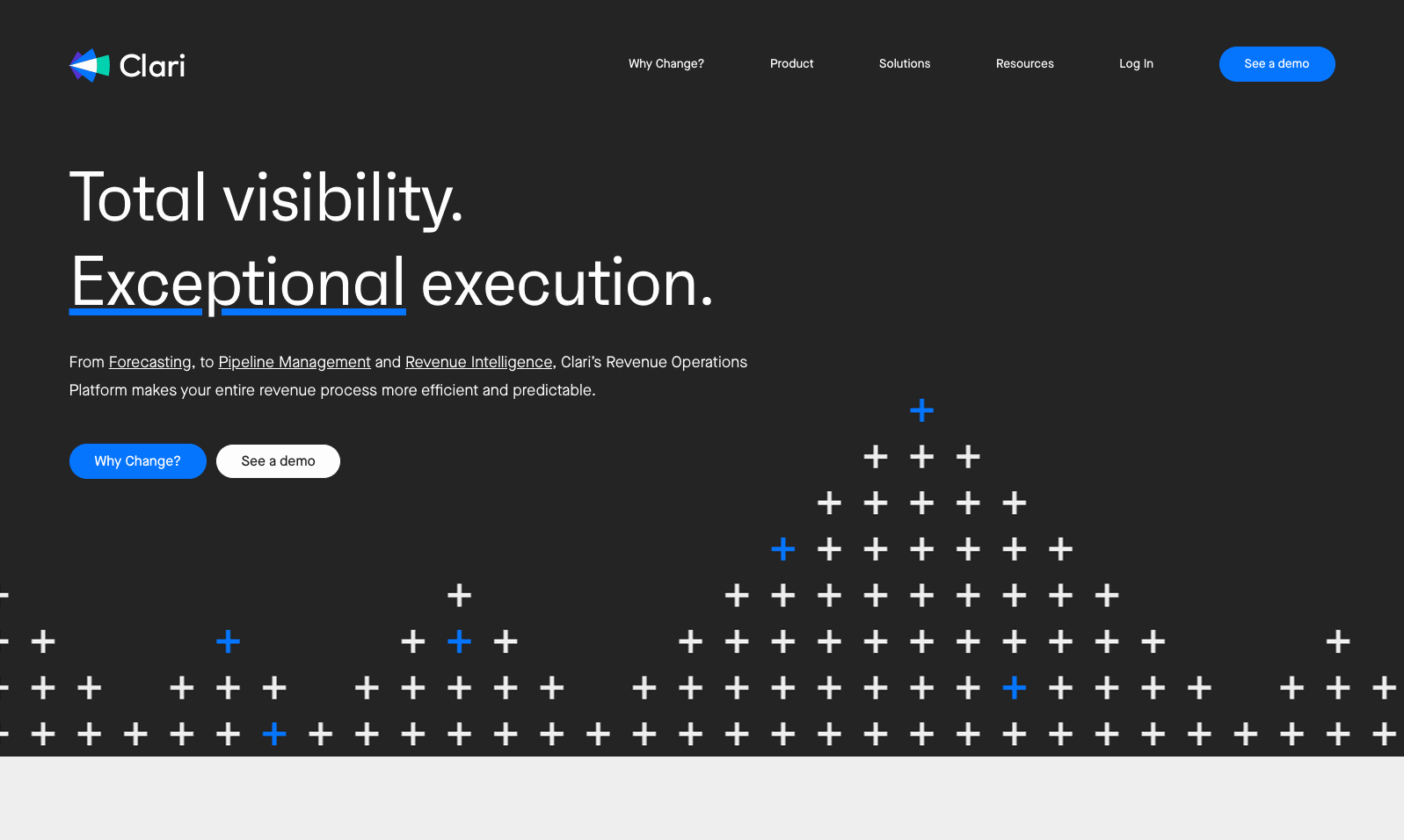 Clari aims to improve efficiency, predictability, and growth through the entire sales process.
The platform offers users full business visibility through robust analytics and reporting features, allowing them to spot risks and opportunities, improve their efficiency, and increase their revenue.
It also provides forecasting and pipeline management features, along with other sales tools, which may make it attractive for users looking for an all-in-one tool.
Sales coaching tools
Sales coaching tools are made to help teams and managers analyze their sales calls to improve their approach and style, making their calls more effective.
Here are the best ones:
Ambition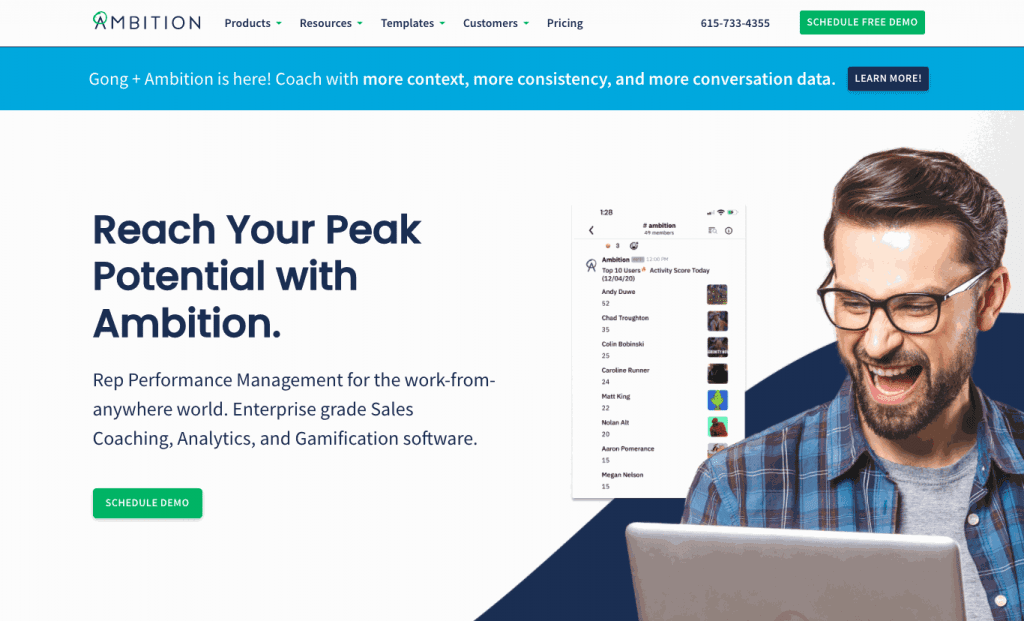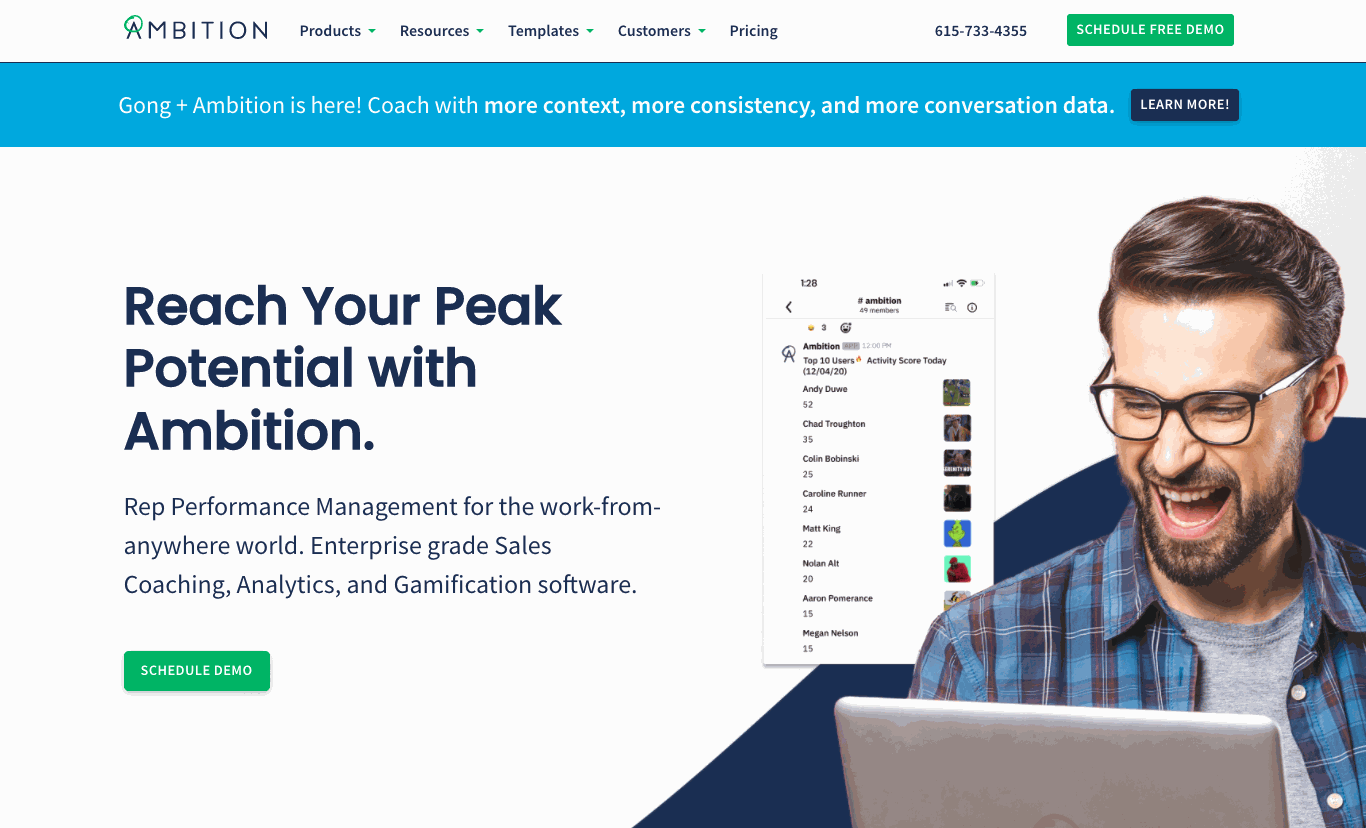 ‍Ambition is a sales management tool that focuses on coaching and gamification, making it good for training and motivating each sales rep while giving them the right objectives.
The platform can analyze reps' performances anywhere in the world, making it a good tool for remote workers and inside sales. It also comes with attractive gamification features to improve sales and increase visibility.
Showpad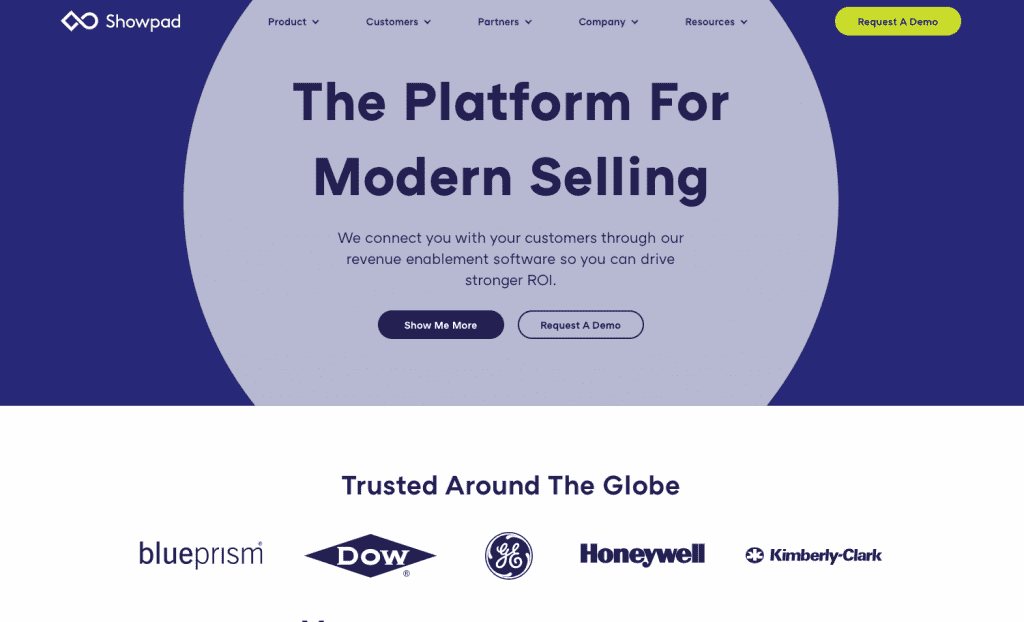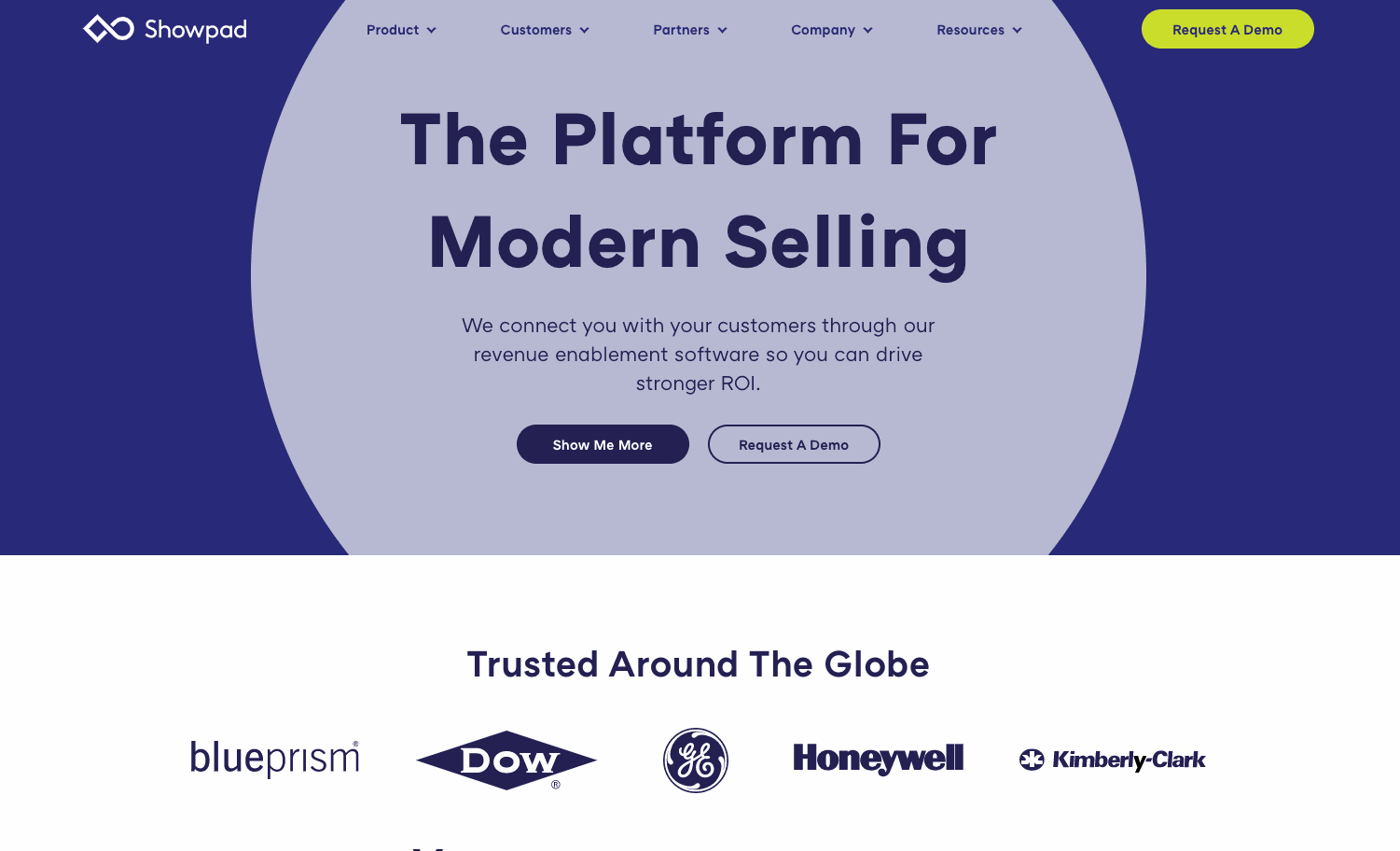 Showpad is an acclaimed and robust sales tool with powerful coaching and management capabilities.
The platform helps users educate each other, empowering them to become "modern sellers" through proper management and support at each step of the process. It also integrates with most standard sales tools.
Sales productivity tools
Sales productivity tools allow a sales team to manage their processes by reporting on their pipeline, generating leads, and extracting the data they need. These tools are made to help sales managers and reps reach the point of sale as soon as possible, streamlining and expediting sales operations.
Here are the best ones:
Signaturely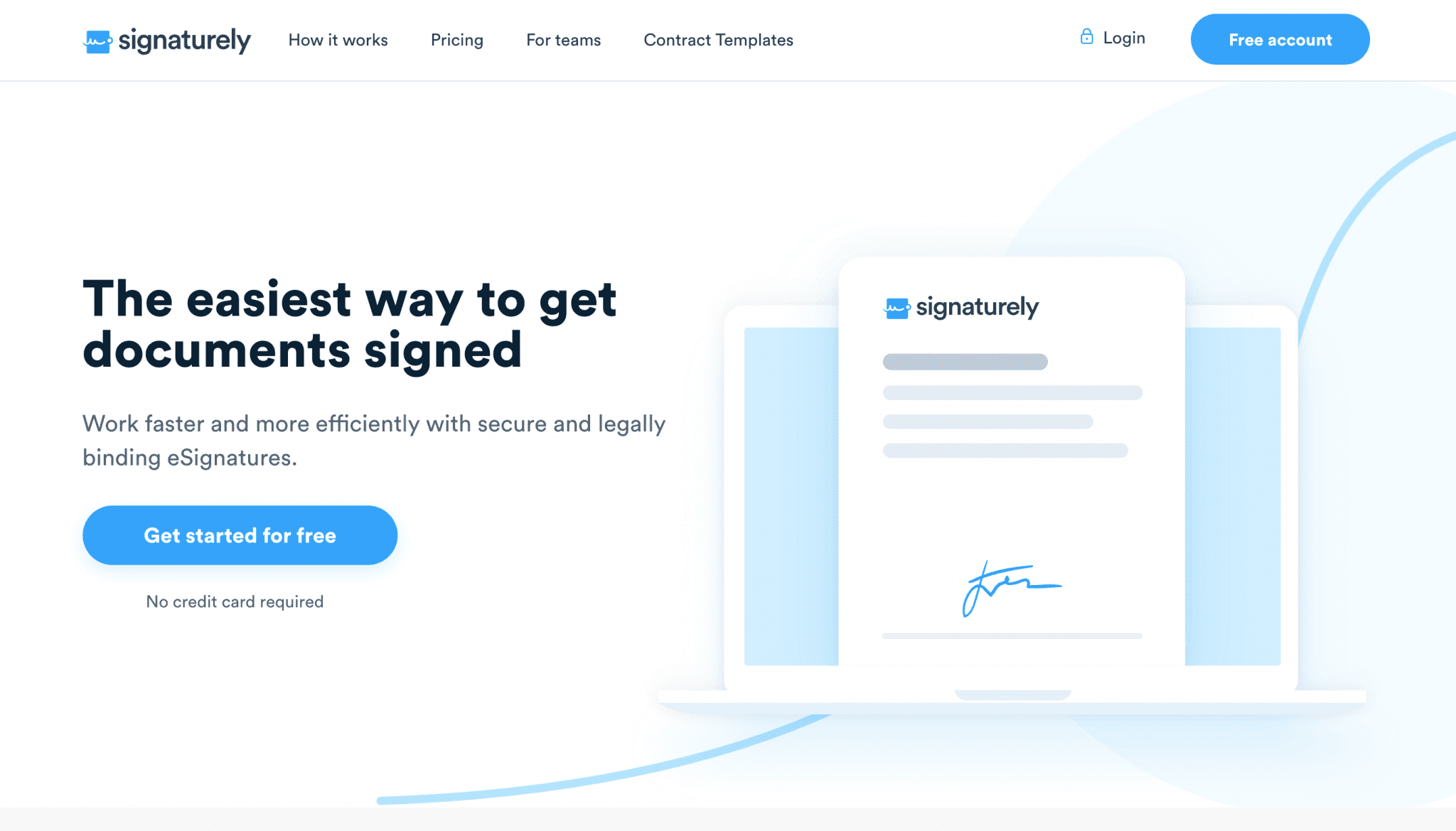 Signaturely is a simple and effective online signing tool made for users to collect legally-binding online signatures from anyone, anywhere.
Users can upload their documents, add signature fields, and send them to signers. It then guides signers through each step of the process while informing team members of the document status.
Toggl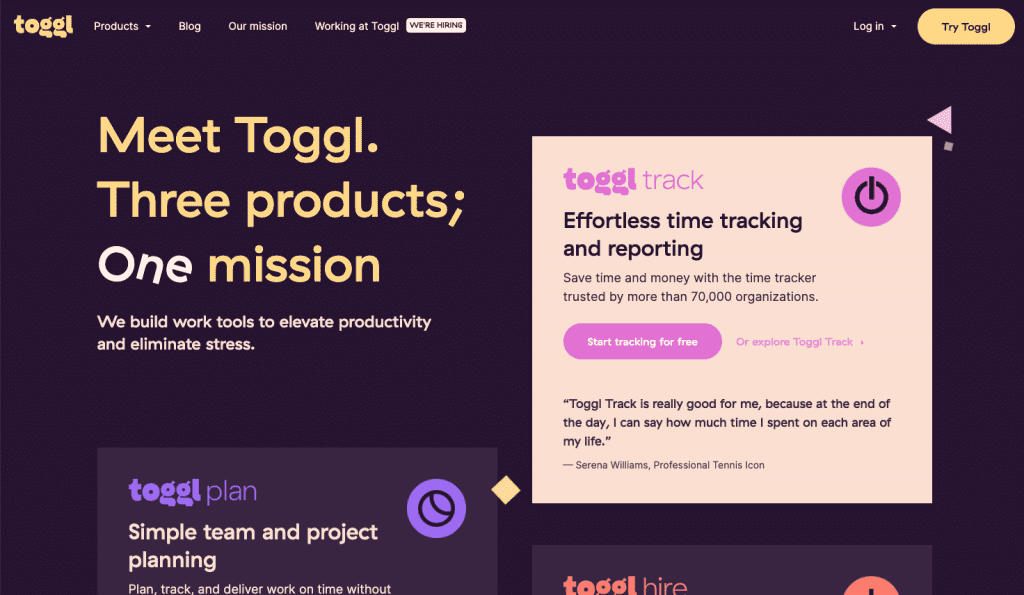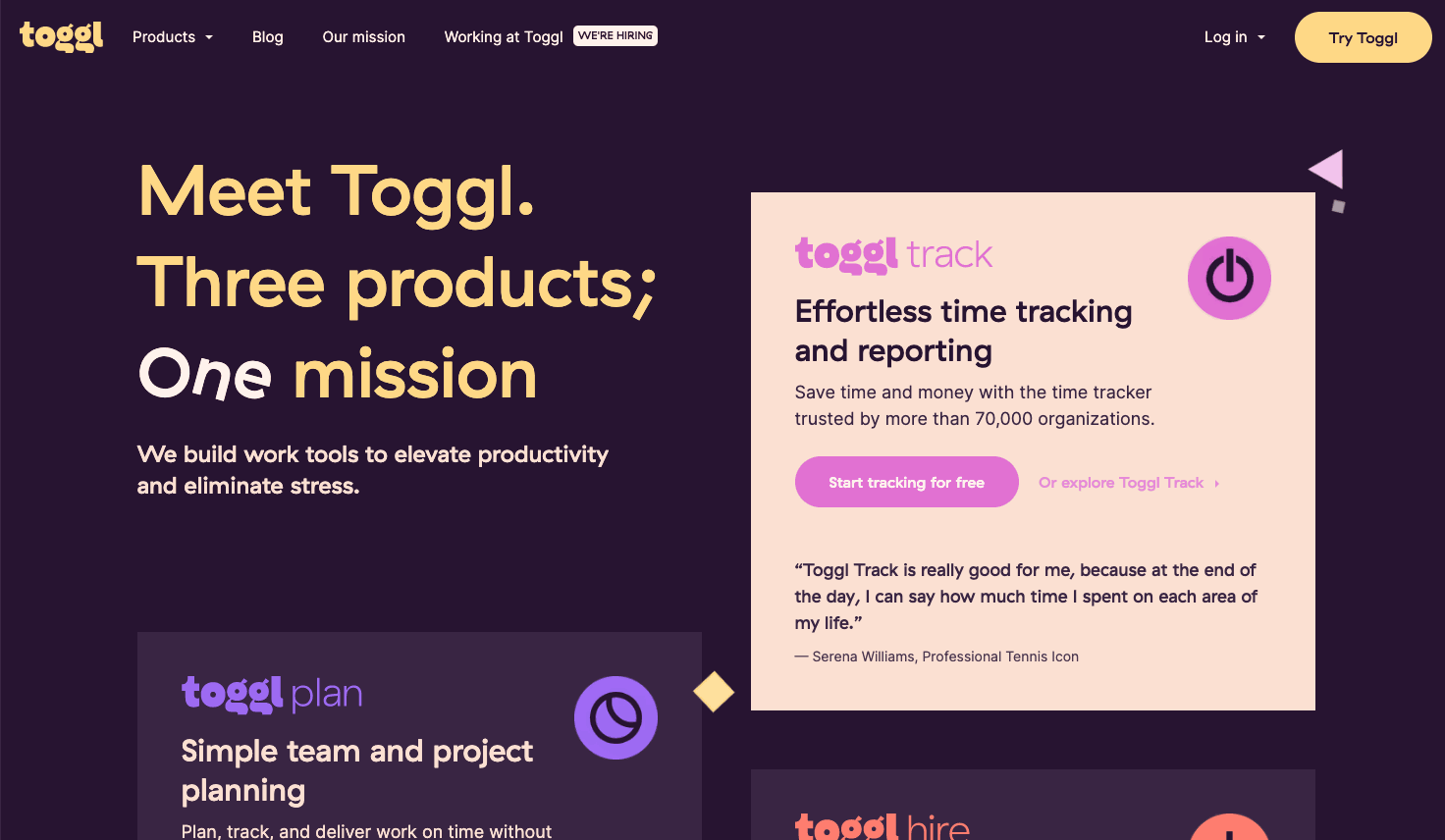 With Toggl, a time-tracking and project planning platform, users can assign tasks to specific people and track their progress.
With a limited free account and multiple time-tracking and reporting features, it will improve any sales team's productivity.
Time Doctor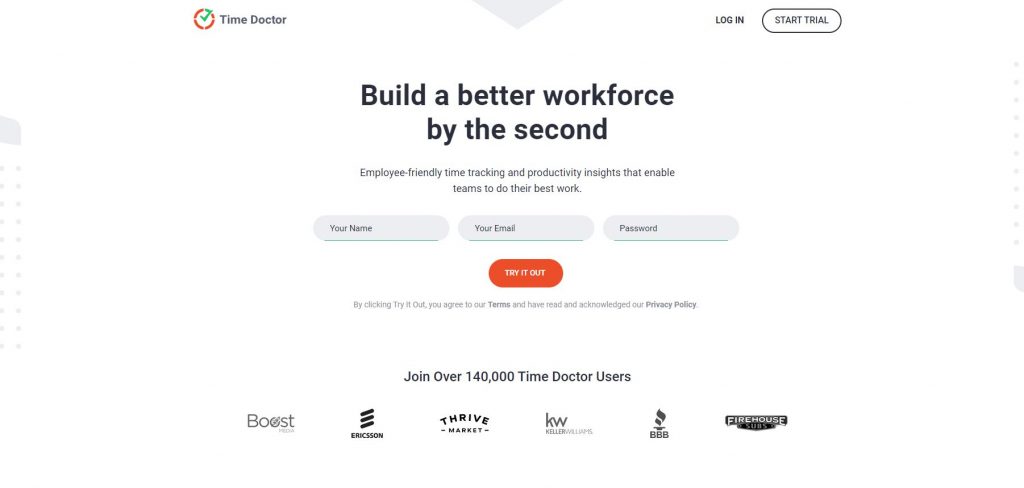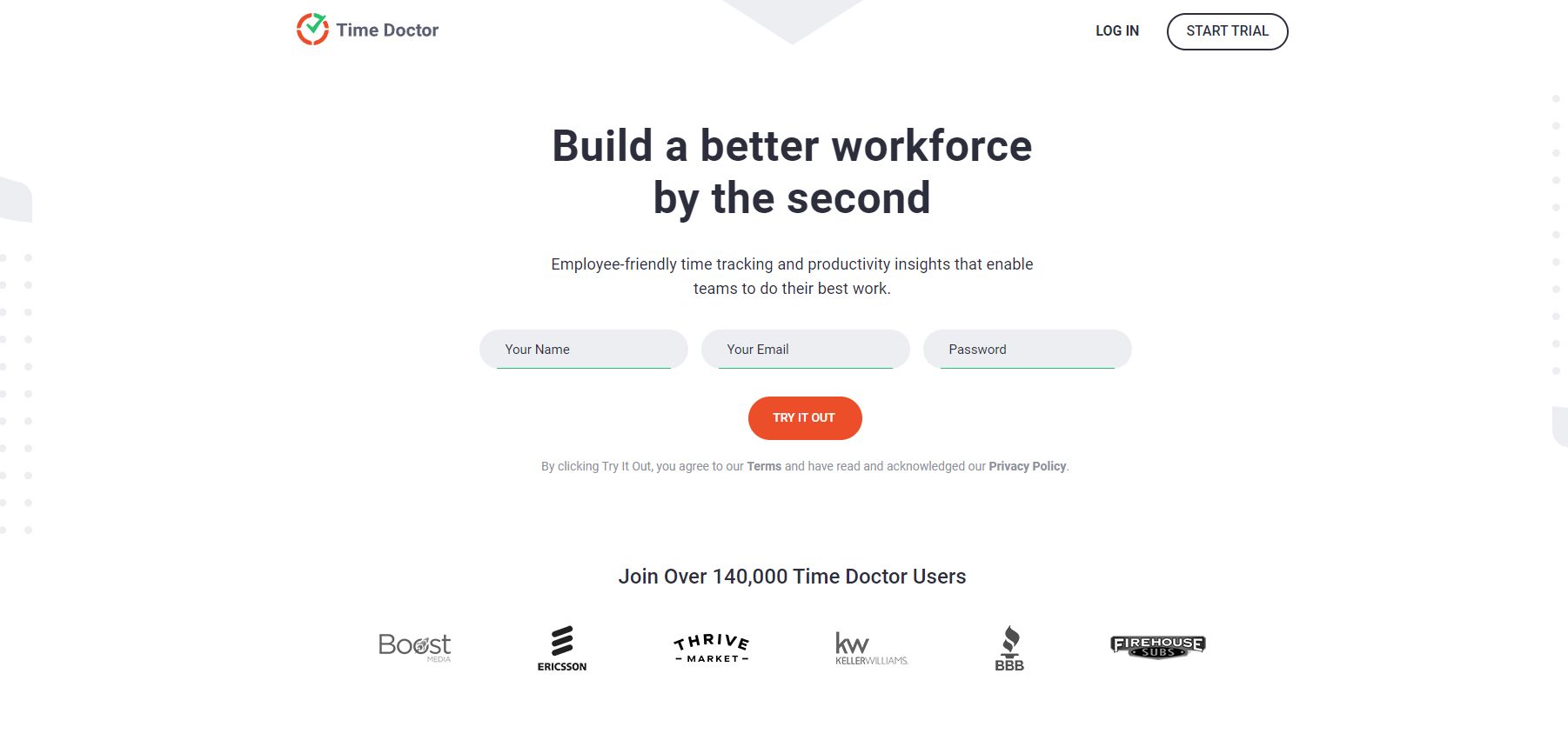 Time Doctor is a time tracking and employee productivity monitoring app that emphasizes work-life balance as well. With Time Doctor, you can easily measure your sales force's productivity remotely. You can also empower your sales team to be most efficient and effective by providing them with the focus they need. Time Doctor can help you easily track how well your reps spend their time. Furthermore, it can prevent your reps from idling while they're on the job.
Your reps can identify areas of improvement with Time Doctor's detailed productivity reports generated in real-time. With Time Doctor's integrations, you can track productivity across several different workplace software programs, including Zendesk and Salesforce. Work-life widgets help managers track sales representatives who have been overworked or worked late. This helps the managers deal with the issue the reps are facing and create a healthier work-life balance for them.
CocoDoc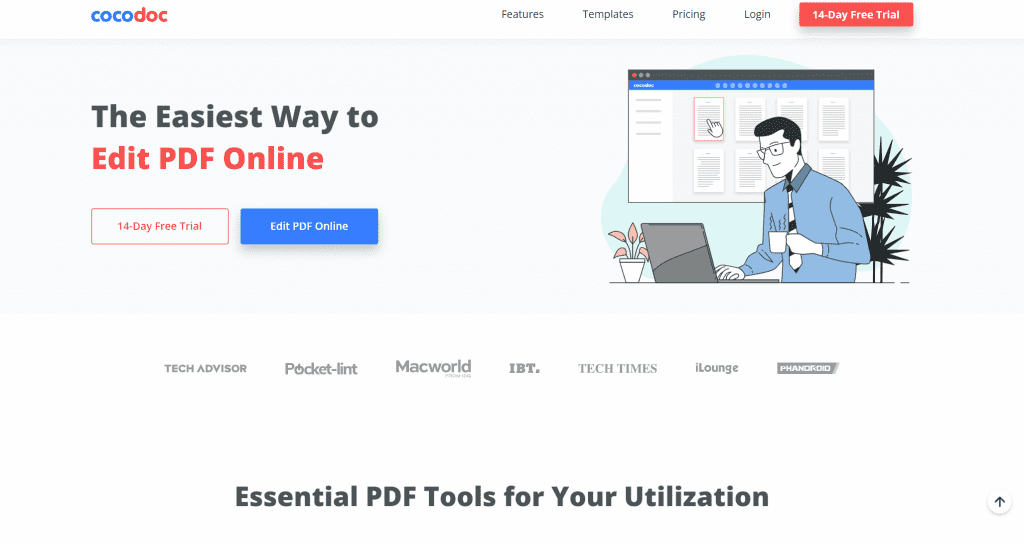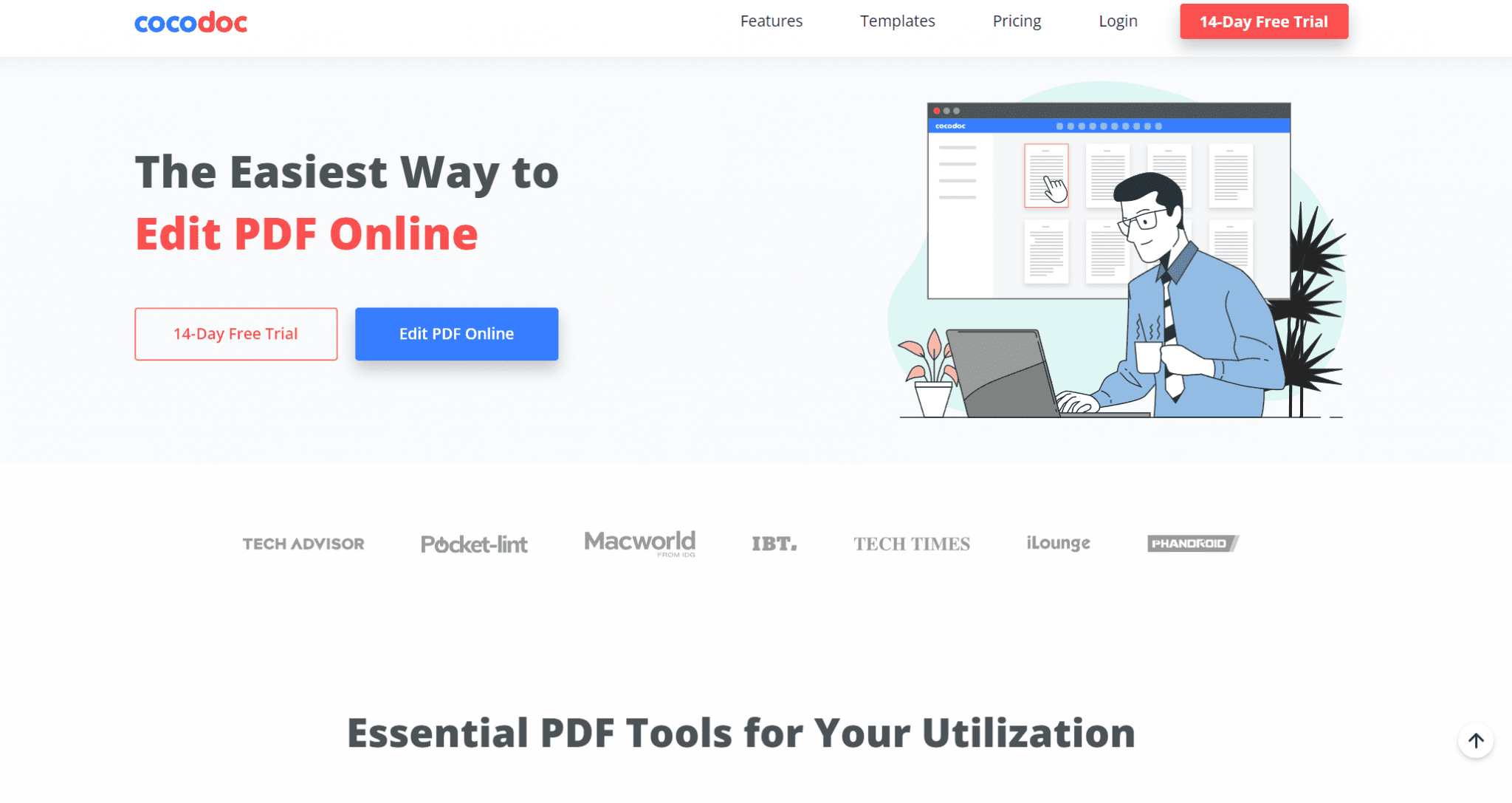 CocoDoc is a cutting-edge online PDF editor. Our interactive interface makes it easier for users to utilize the different tools and features available, therefore increasing efficiency and chopping off time. With our secure gateways, users can enjoy the peace of mind that their documents are safe and private.
Key Features:
Enjoy the ultimate convenience to edit, track, mark and alter your PDF documents in a smart manner with CocoDoc's PDF editor!
After editing your PDF, you can choose to download, send or share the document as you need.
Convert your PDF files to different popular formats, such as Word, Excel, PowerPoint, and JPG.
Sign your PDF documents securely online without any hassle.
Combine PDF files into one or add page numbers to PDFs to make your document more well-organized.
Customize your PDF documents as you need with CocoDoc's tools.
CocoFax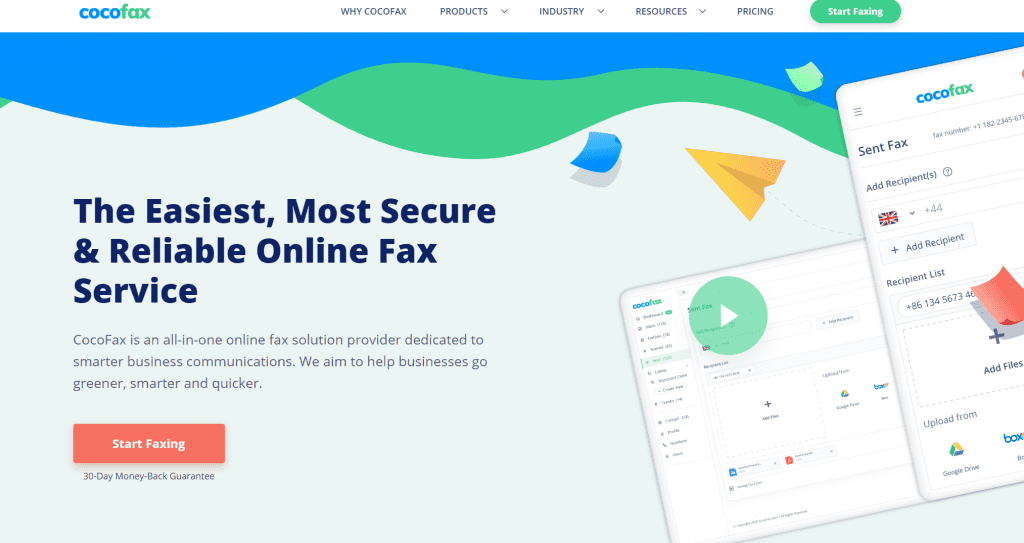 CocoFax is an online HIPAA-compliant fax solution provider, integrated with Google, Microsoft, Slack and many others. It offers an easy-to-use alternative to fax machines for individual users, allowing them to fax from Google(Google Drive, Docs, Sheets), Microsoft(Word, PPT…) and email to fax(Gmail, Hotmail, Yahoo..) , whether with a computer, cell phone or a Mac.
Businesses can also easily integrate CocoFax into their workflow, adding team members and assigning roles and numbers to their accounts. With its 2FA and TLS 1.2 and AES 256 encryption measures, CocoFax makes sure that all data is well protected for businesses of all sectors and sizes.
Key Features:
Free Local or Toll Free Number
Email to Fax
Fax to Email
International Coverage
Android & iOS Mobile Apps
Secure Unlimited Storage
Multiple Fax Recipients
Right Inbox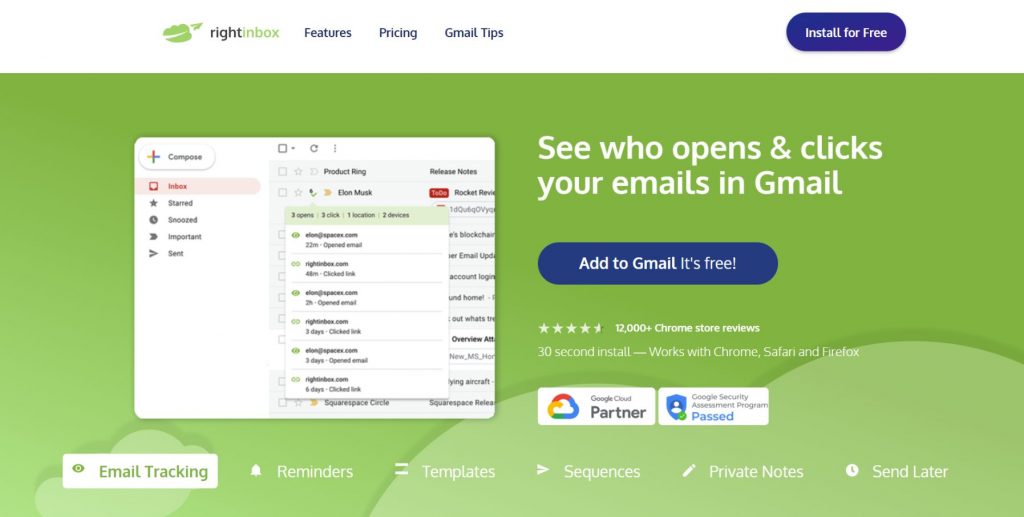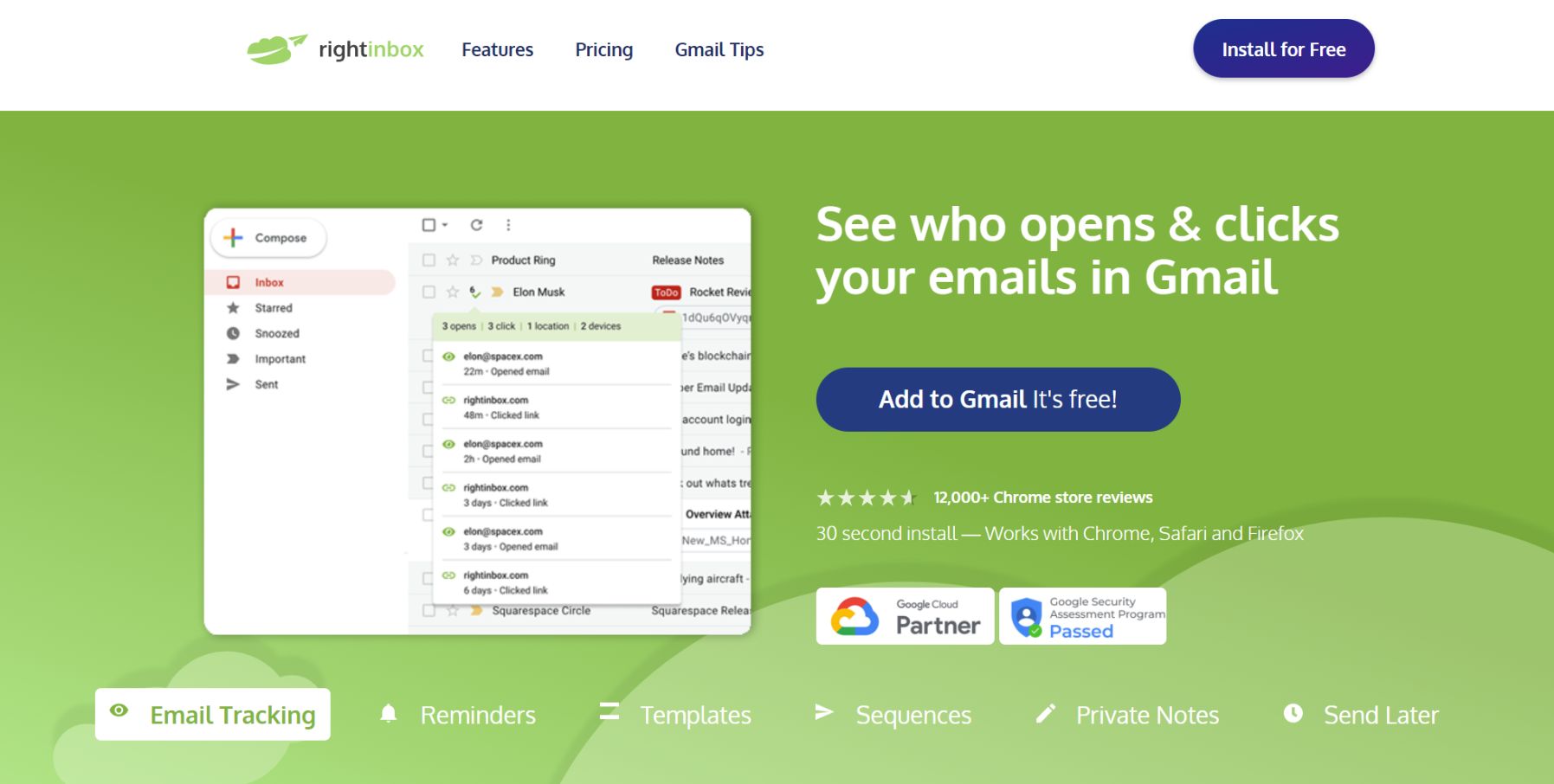 Right Inbox is the next-level productivity tool that can be used with your Gmail account. With Right Inbox you can use email templates, schedule emails, send recurring emails, use email sequences and much more. This tool helps to improve the workflow and reduces the amount of time you spend on day-to-day tasks. One of the best features of Right Inbox is the ability to add various signatures at the end of each email.Right Inbox is a free tool but has some feature limits that reset every month. 
Sales planning tools
Sales planning tools are made for sales managers to map out their sales approach and find better ways to track and optimize approaches before they become active.
Here are the best ones:
Anaplan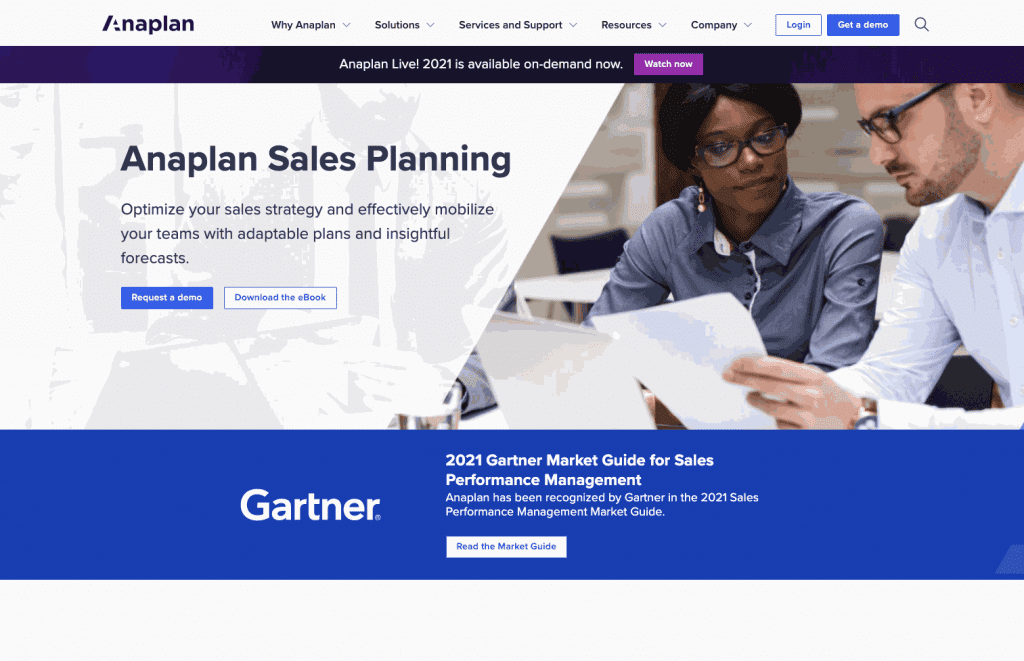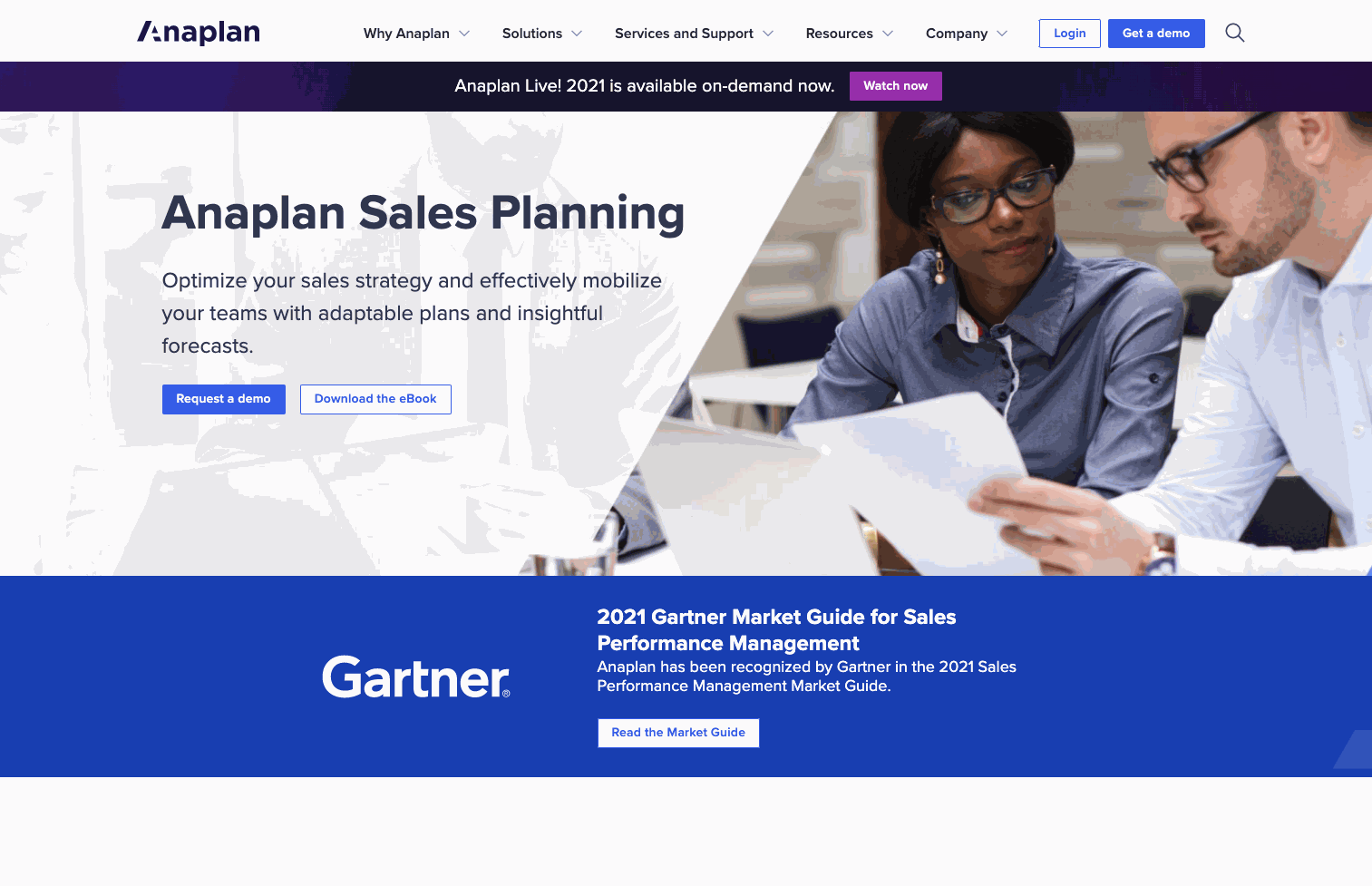 Anaplan is a cloud-based tool made for users to plan out their territory and quotas, incentives, and other areas of their sales approach.
Users can also tap into its sales forecasting features to gain insights into how to plan and improve their sales approaches, giving them an overarching view of the sales plan.
Board.com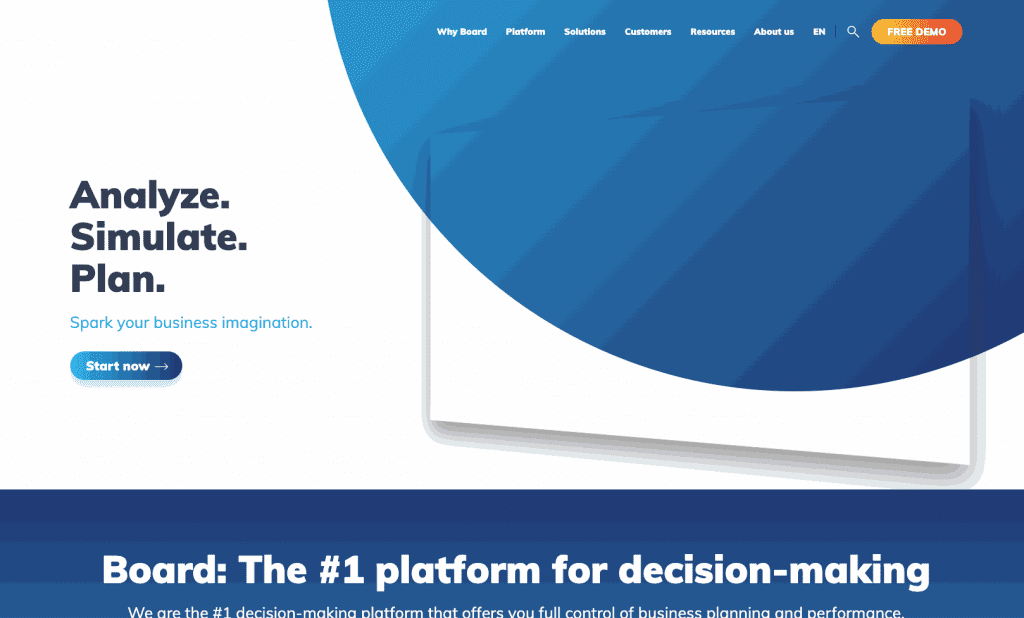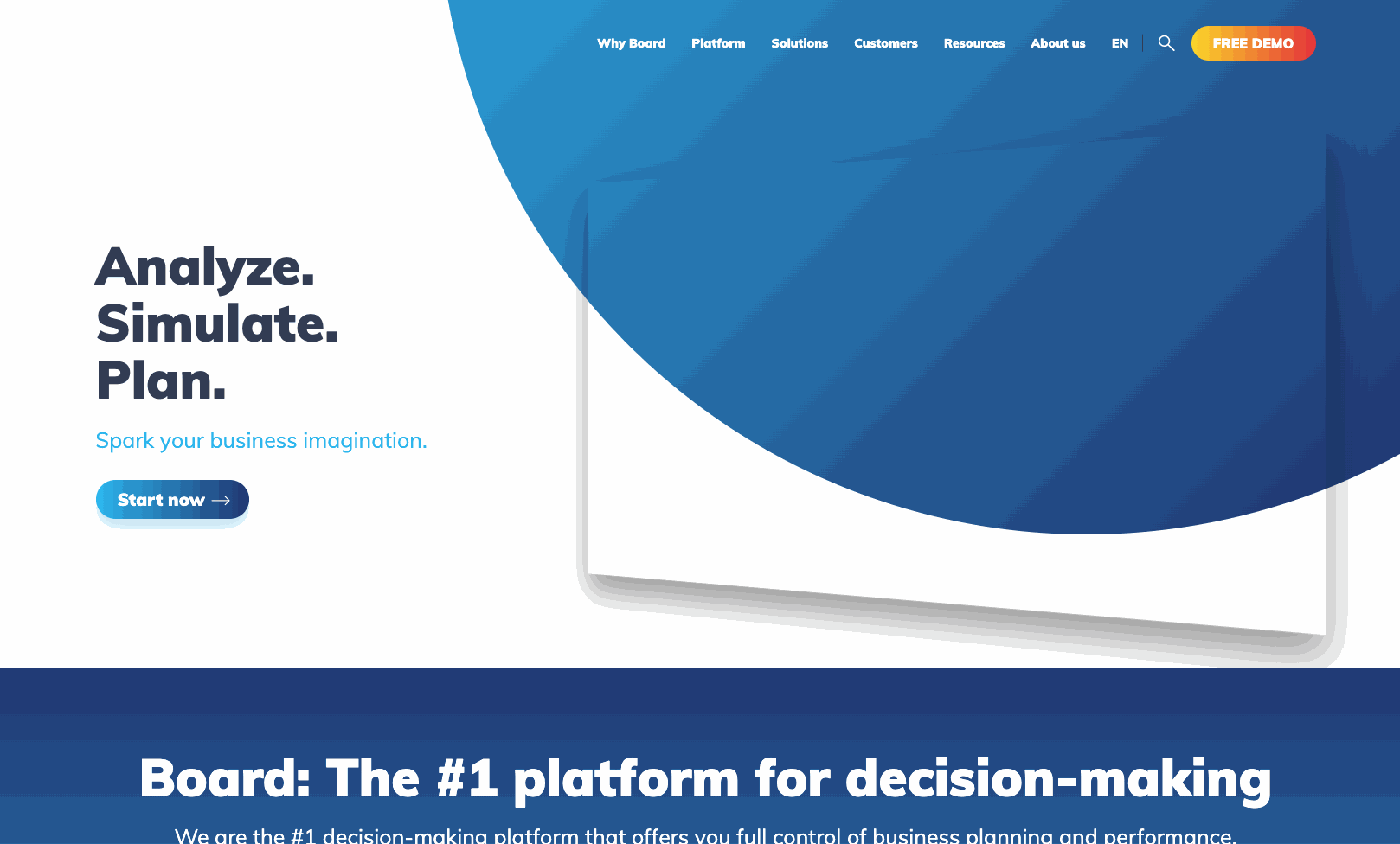 Board is a reporting environment made for users to analyze and customize reports quickly and intuitively using its drag-and-drop interface.
The platform provides robust sales planning features, modern technology, and an intuitive AI for managers to improve their decision-making through powerful, data-driven insights.
Lead generation tools
Lead generation tools help sales team members and managers obtain the lead information needed for their sales approach. These tools can generate leads on command, so users can place them in the right sales strategy.
Here are the best lead generation tools:
UpLead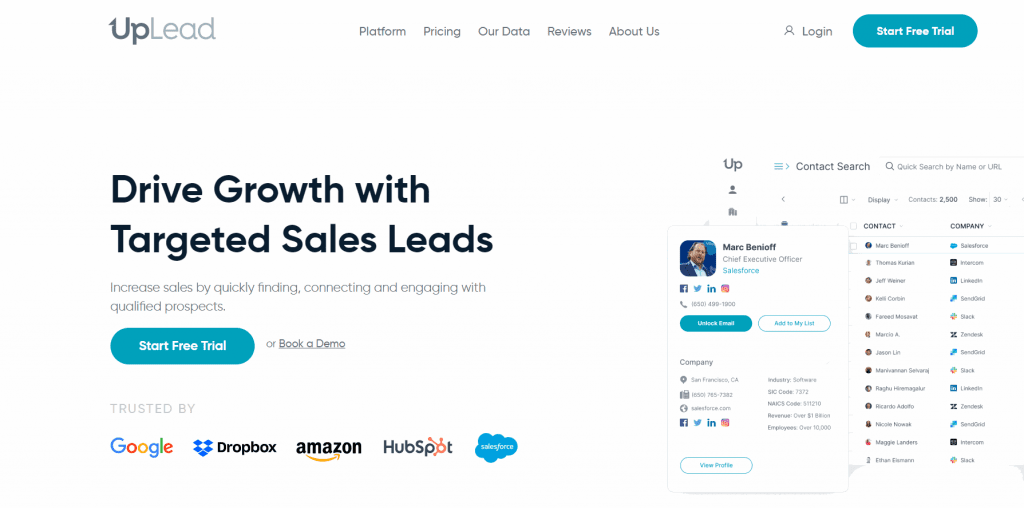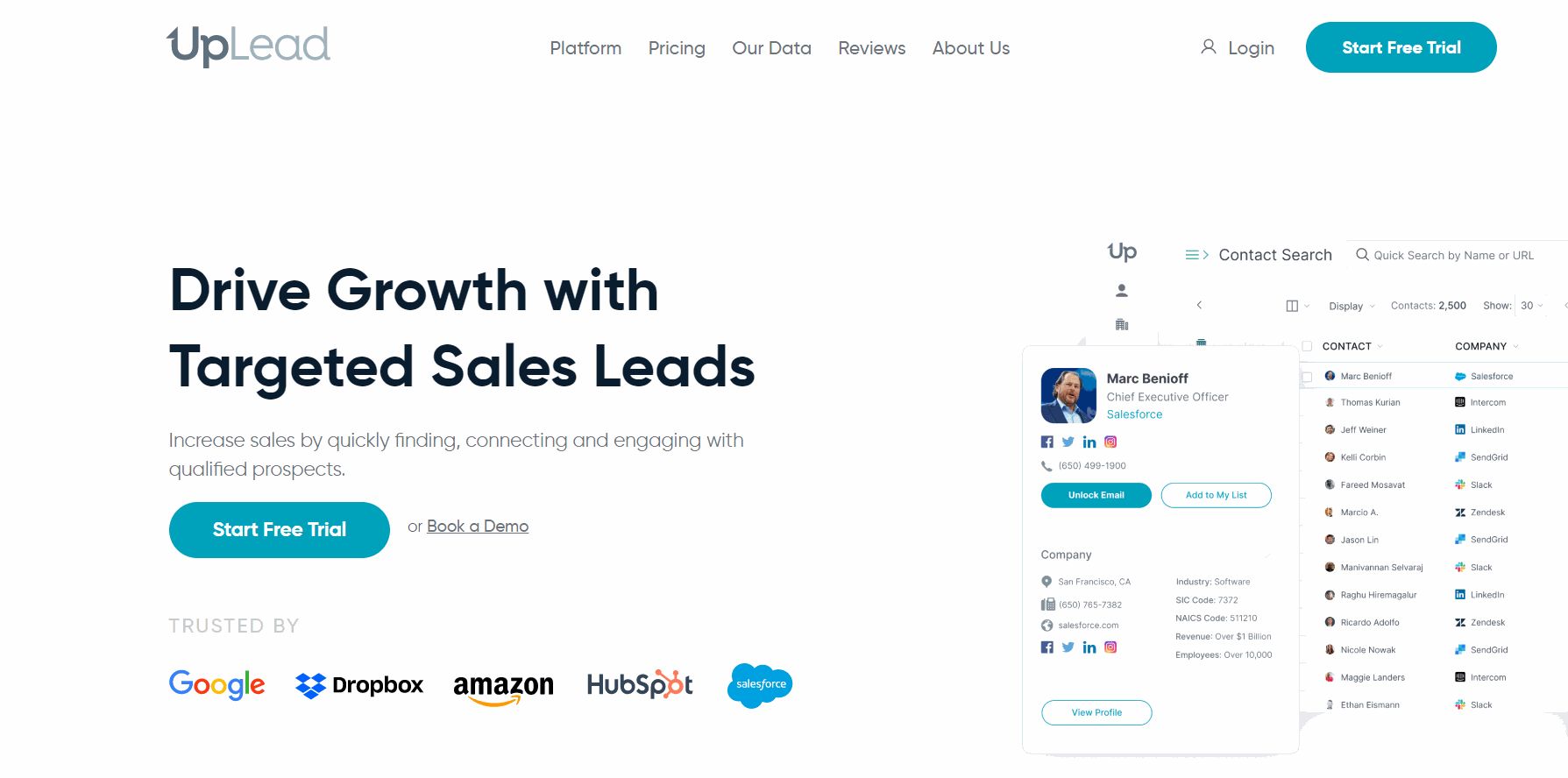 UpLead's powerful lead generation features allow you to find the right leads for your sales strategies.
With UpLead, you can generate leads in bulk by simply searching through the database and finding the qualified leads you need.
Start your free UpLead trial today.
Start Your 7-Day Free UpLead Trial
Lead generation doesn't have to be all that painful. With UpLead, you can easily connect with high-quality prospects and leads to grow your company.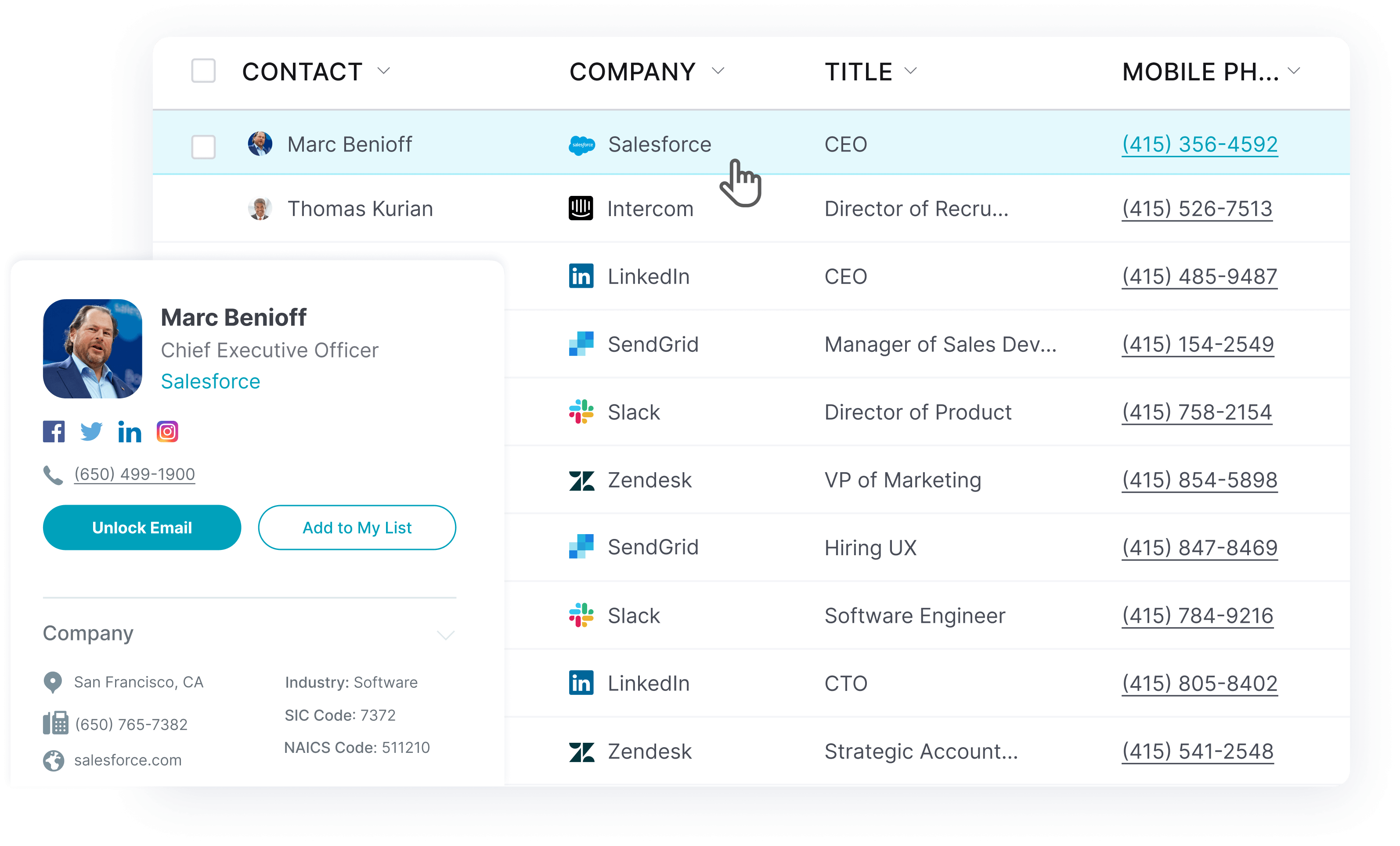 Prospect.io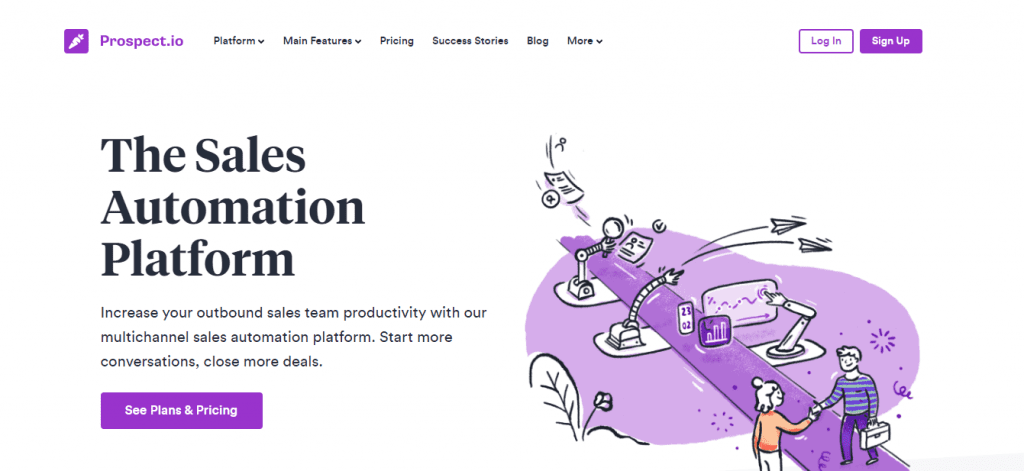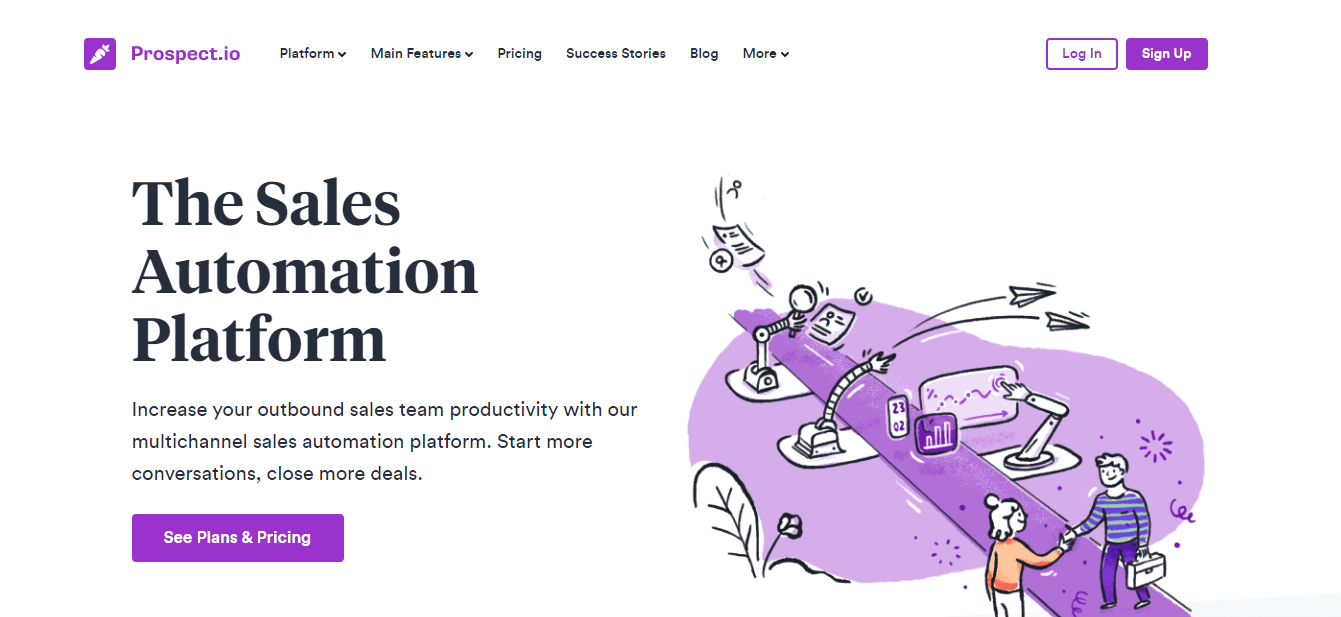 Prospect.io is a tool that enables users to find company emails and transform them into marketing campaigns.
The platform features an all-in-one approach that includes a Chrome extension and multiple sales automation tools.
LinkedIn sales tools
LinkedIn sales tools allow users to collect sales and market intelligence from LinkedIn profiles.
Here are the best ones:
UpLead Chrome extension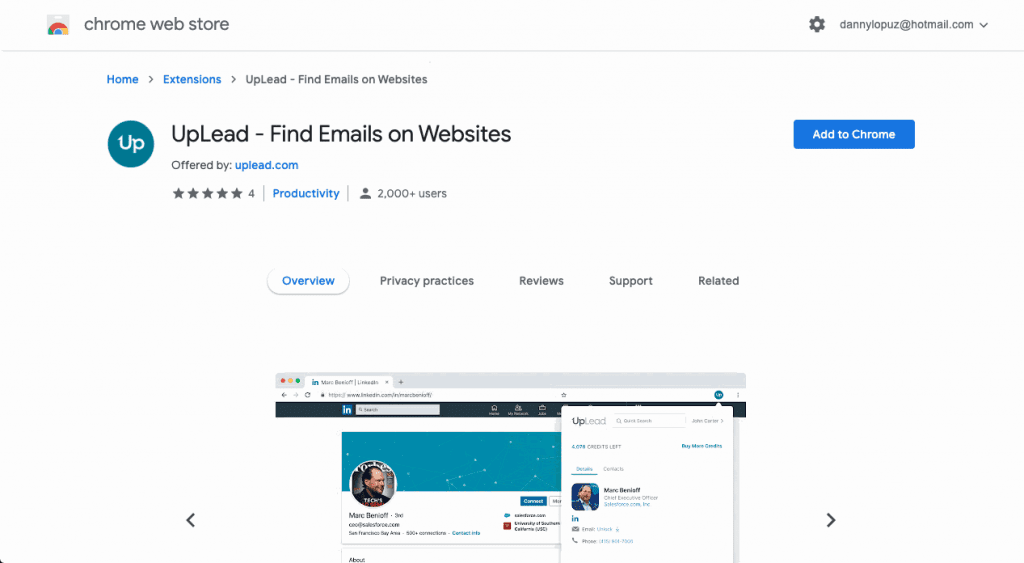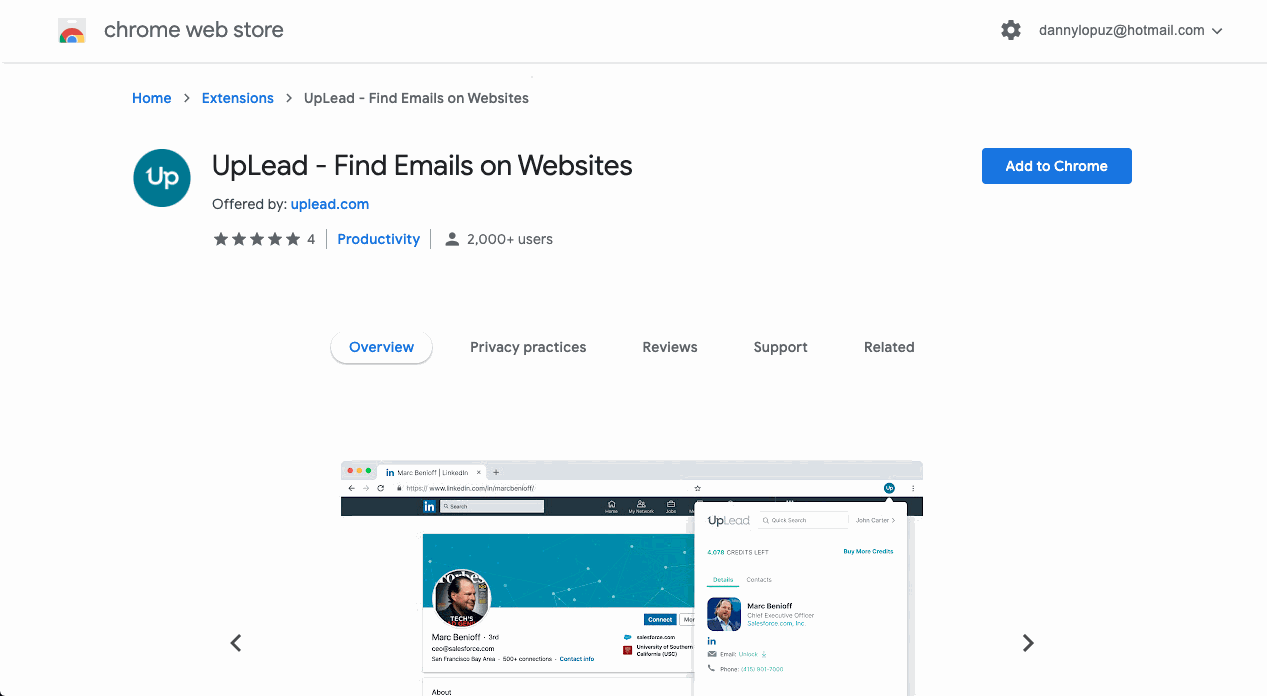 UpLead's Chrome extension will extract email addresses, phone numbers, and valuable lead data as you browse LinkedIn profiles. When you're done collecting emails, the platform validates them in real time to ensure deliverability.
This Chrome extension isn't just for LinkedIn. You can use it to enhance your B2B knowledge as you browse company websites and profiles.
Try UpLead's Chrome Extension for free today.
Start Your 7-Day Free UpLead Trial
Lead generation doesn't have to be all that painful. With UpLead, you can easily connect with high-quality prospects and leads to grow your company.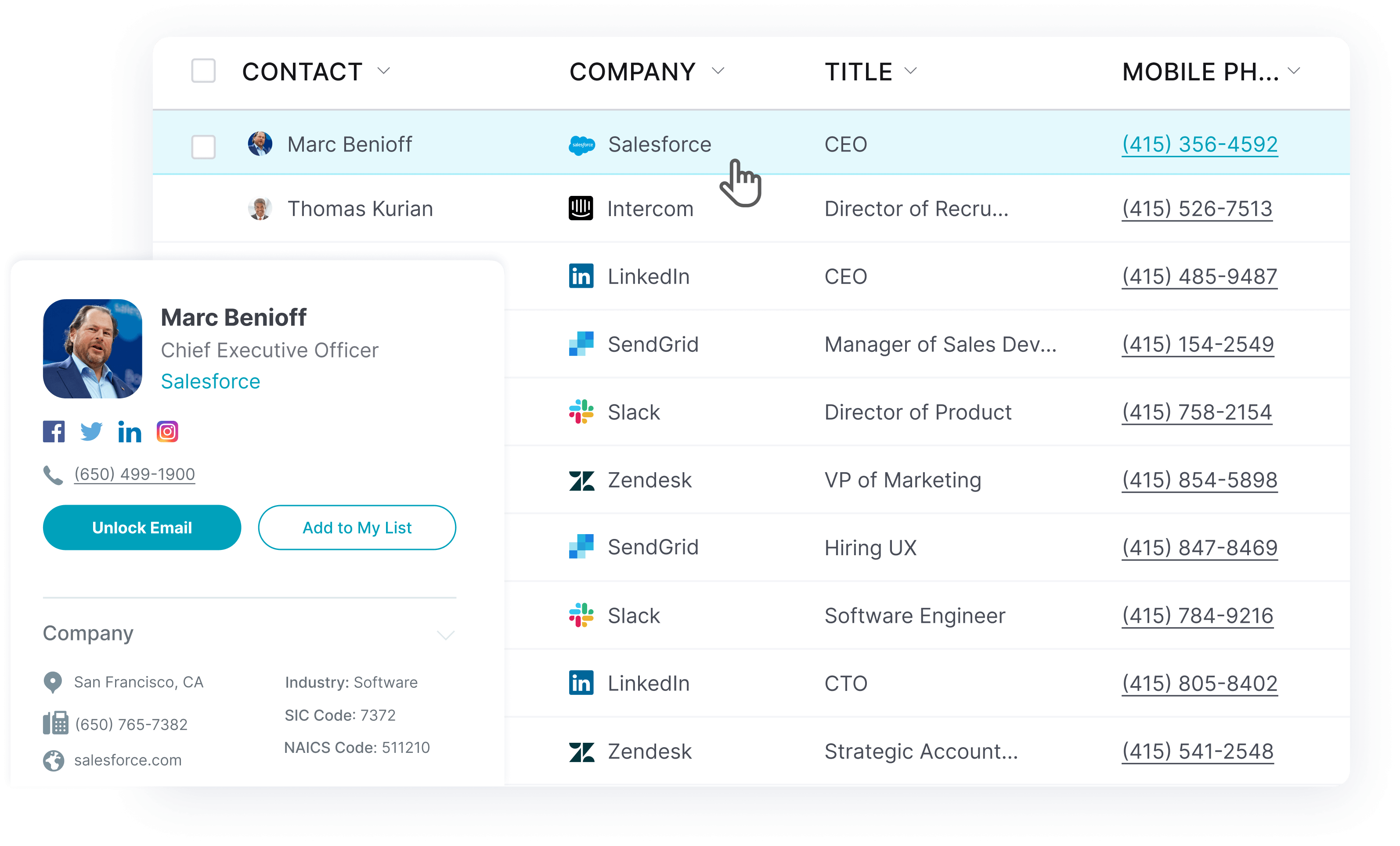 LinkedIn Sales Navigator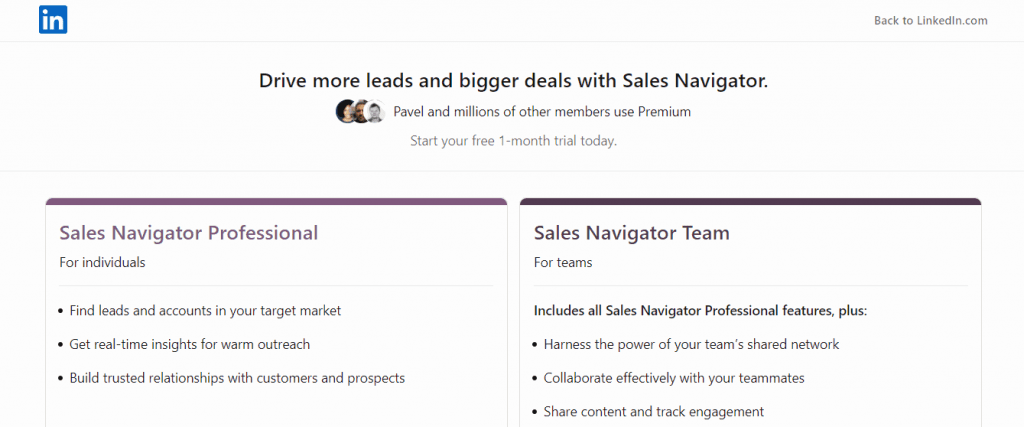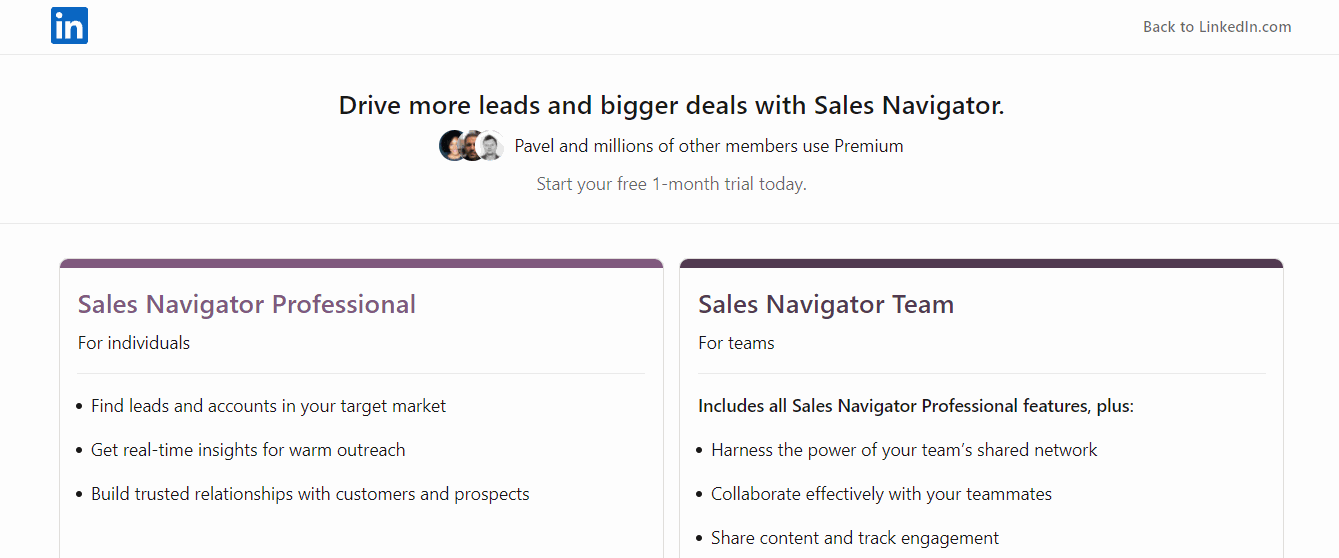 LinkedIn Sales Navigator enables users to access LinkedIn's vast database to find valuable lead information and generate lists of potential customers and employees.
Although it doesn't reveal the email directly, the tool can be used with LinkedIn to find and contact users in-app and get lead data to inform sales strategies.
Mobile sales tools
These mobile sales tools are vital for salespeople when they're on the run. Here's a close look at them:
Twitter
Twitter isn't just for keeping up with the political debate. With the right strategy, you can leverage Twitter for powerful social selling and brand awareness.
Salespeople can also use it to keep track of their competition's sales operations, prospects, and clients.
Zoom
Zoom is the new favorite video calling option for private and professional users alike — and for good reason.
With generous free features, a simple and streamlined platform, and extensive calling capabilities, Zoom is a must-have app for any salesperson's phone and tablet to communicate with prospects and close deals on the go.
Sales funnel tools
Sales funnel tools allow users to automate and control every step of the sales funnel, finding ways to enhance and optimize it.
Here are some of the best sales funnel tools:
Systeme.io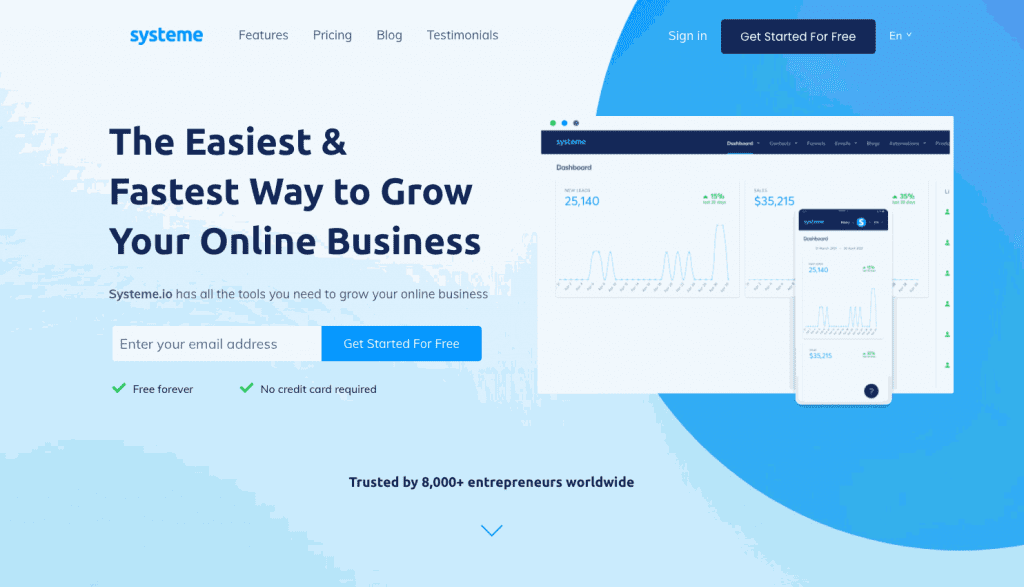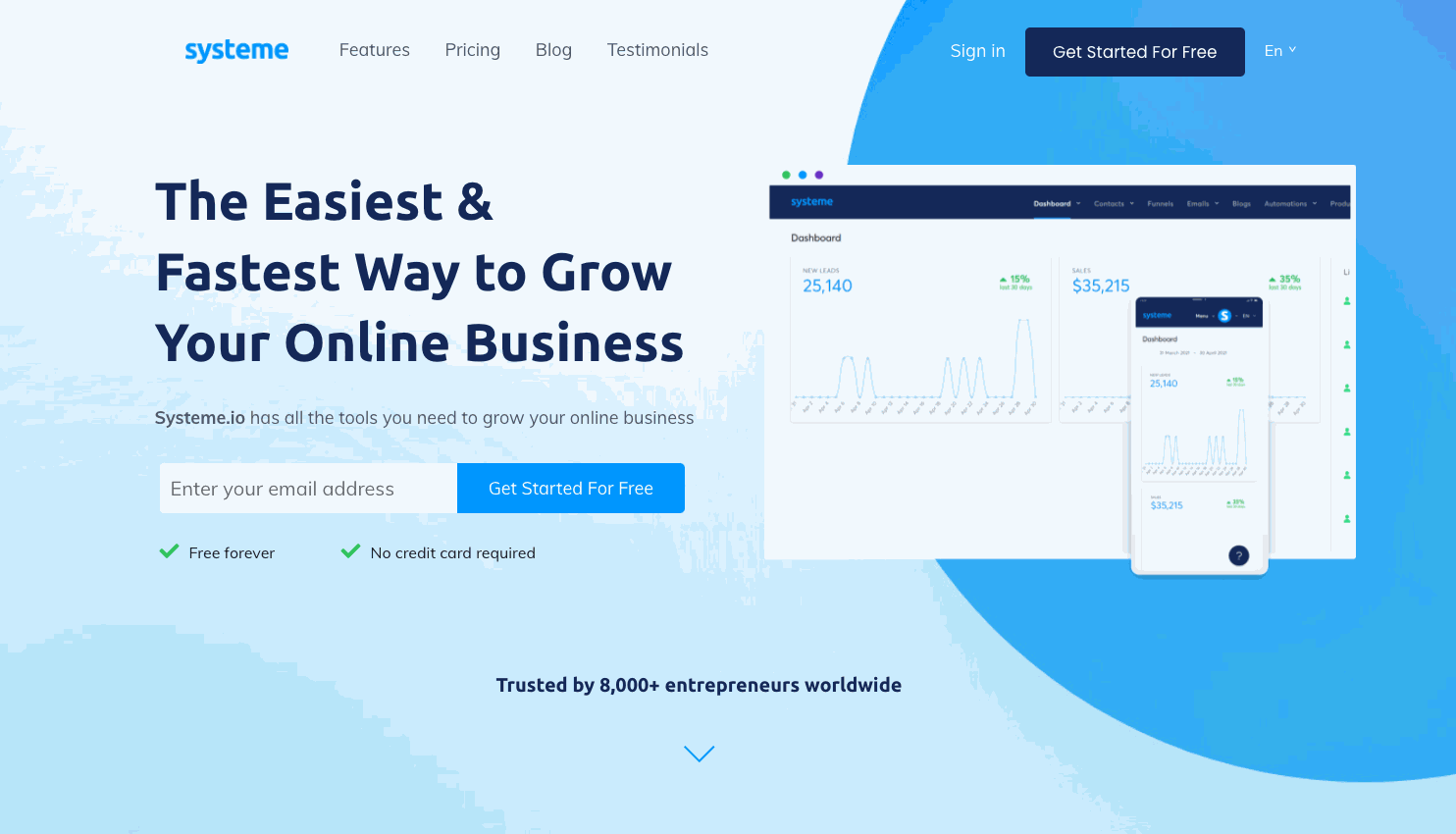 Systeme.io is a sales funnel tool packed with useful features. The platform allows users to manage email campaigns, sell physical products and online courses, set up affiliate programs, and more.
The platform also features a freemium plan that includes almost all features, although at very limited capacities.
ClickFunnels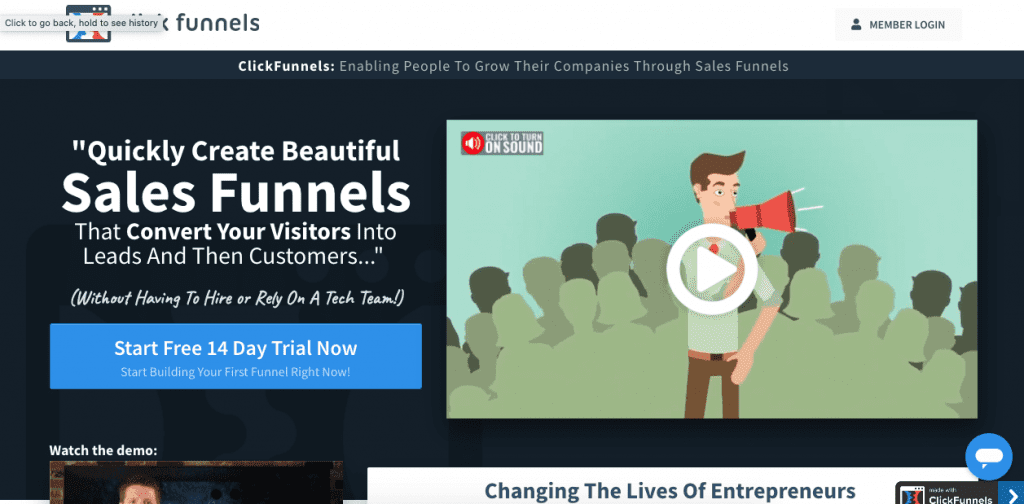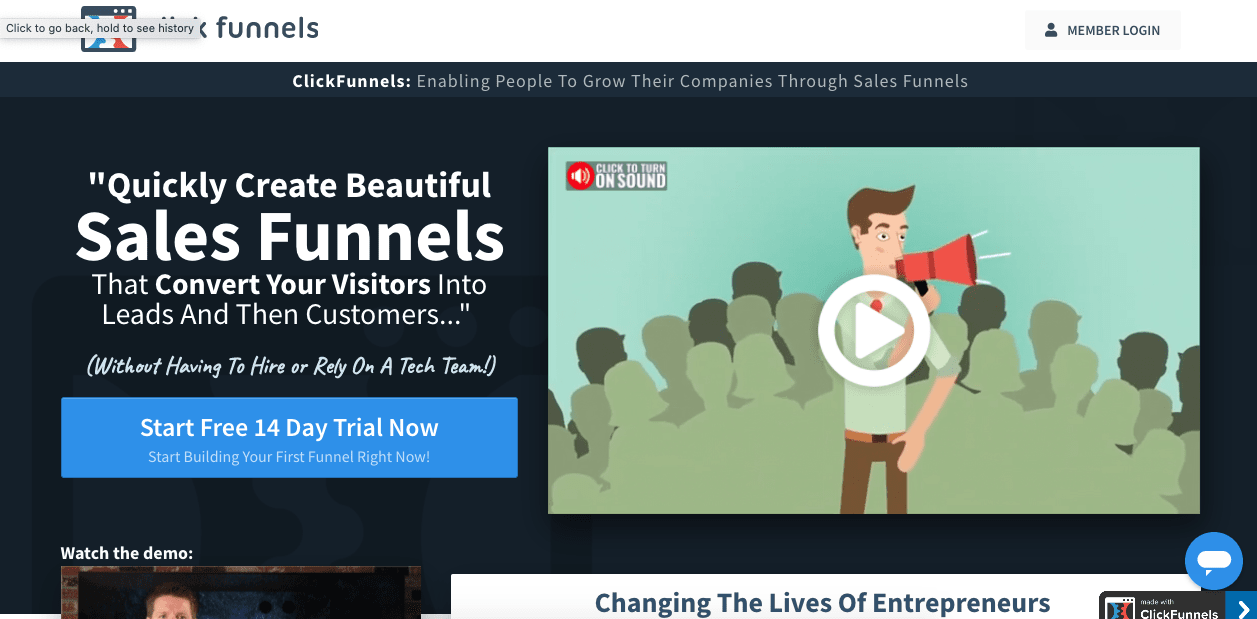 ClickFunnels is a popular sales funnel tool featuring an intuitive UI and a simple platform with robust capabilities.
The platform provides users with 22 pre-designed sales funnels to tweak, personalize, and start. The platform can also send email broadcasts, connect to multiple payment gateways, and track performance with powerful metrics.
Sales outreach tools
Sales outreach tools allow users to streamline and manage their outreach strategies. These tools often pack multiple automations and good reporting capabilities to supervise and manage each step of the outreach strategy.
Here are some of the best sales outreach tools:
Woodpecker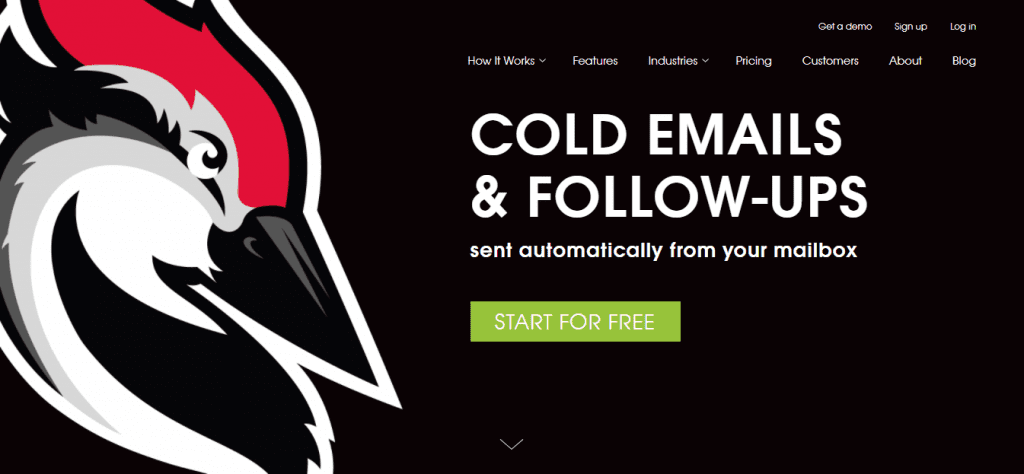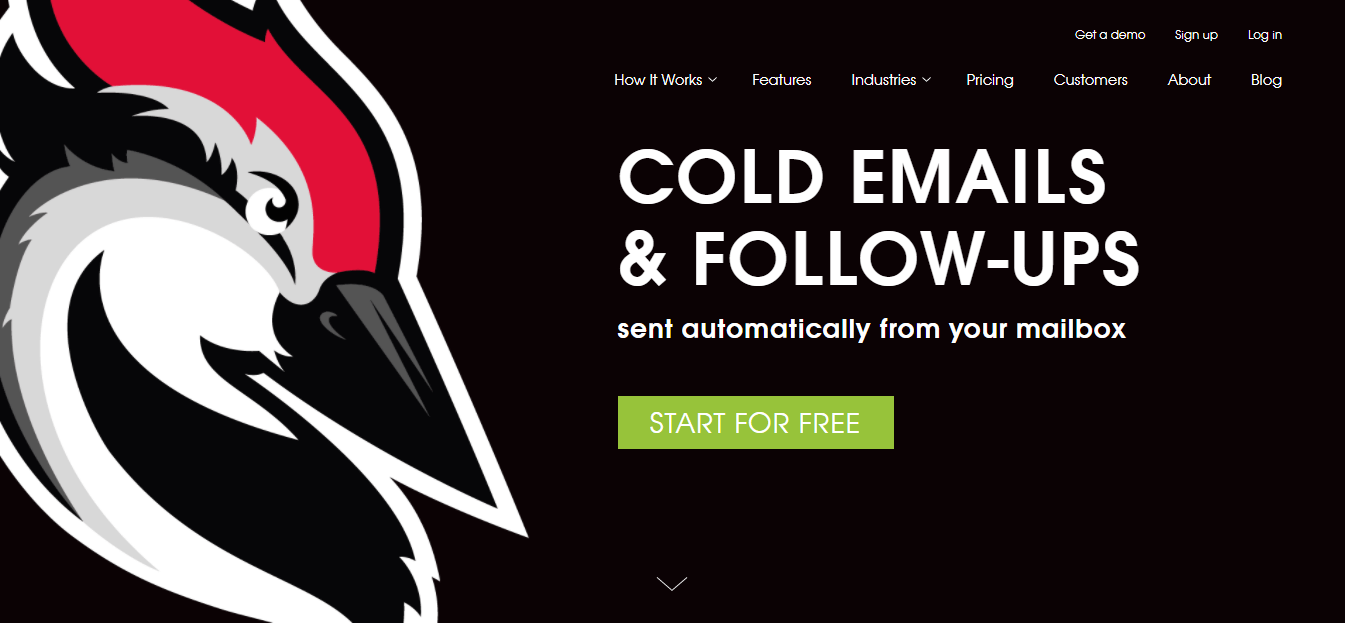 Woodpecker is a sales outreach tool with powerful cold email features. The platform can be used with Gmail, Office 365, or Exchange accounts, and it comes with Zapier and Salesforce integrations to better track all data.
This platform is one of the most secure options for automated campaigns and includes great collaboration features.
Although the platform is fairly affordable and straightforward, its lack of A/B testing may be an issue for some users.
Yesware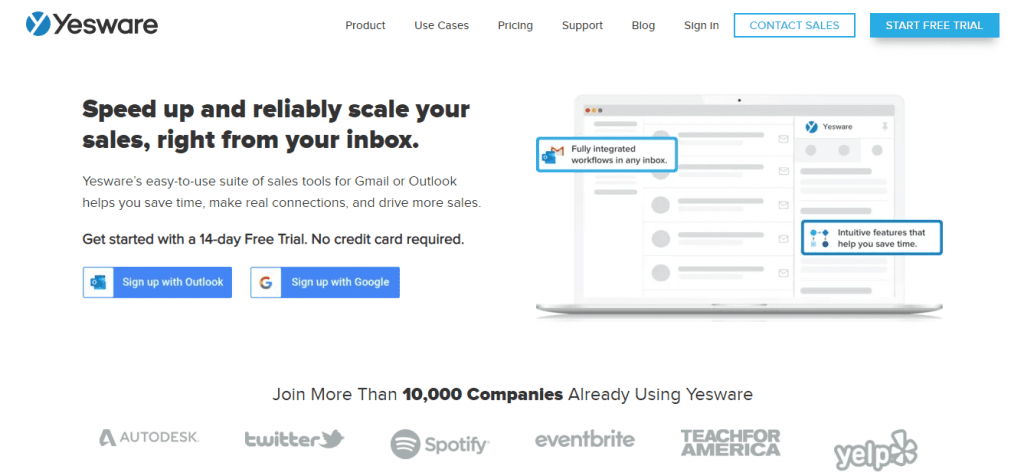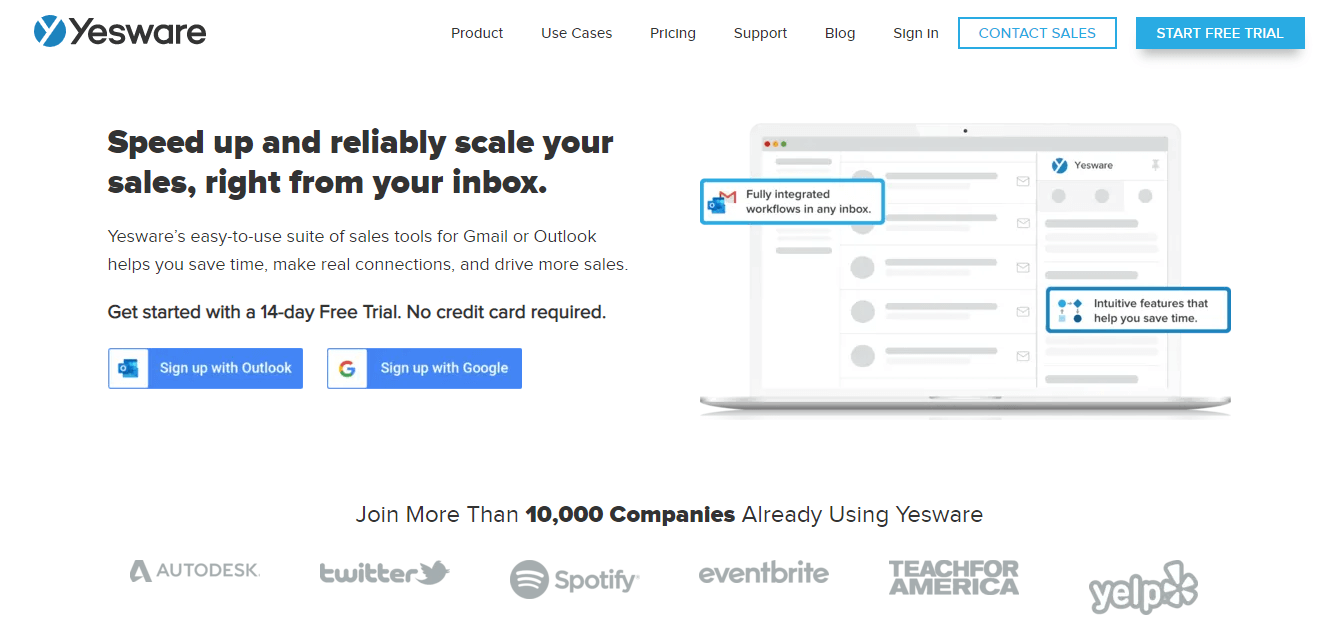 Yesware is a robust sales tool with powerful cold emailing capabilities. The tool provides an all-in-one experience with a vast approach and multiple integrations to other platforms.
Although this tool is only built for PCs, it can schedule and track meetings, manage multiple leads, improve LinkedIn connections, and more.
Sales acceleration tools
Sales acceleration tools can help sales organizations increase their productivity and profitability with various approaches.
Here are the best ones:
Outreach.io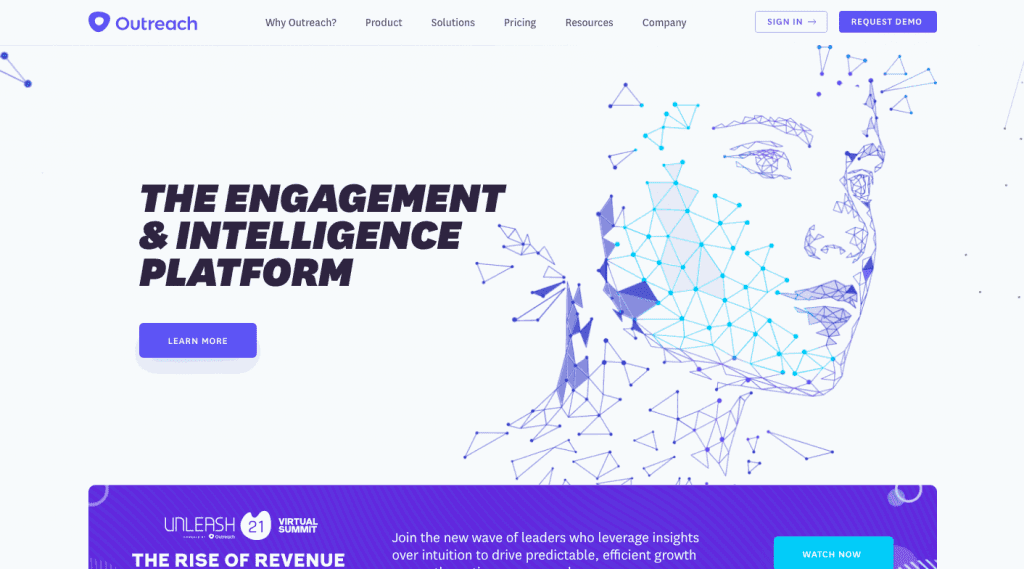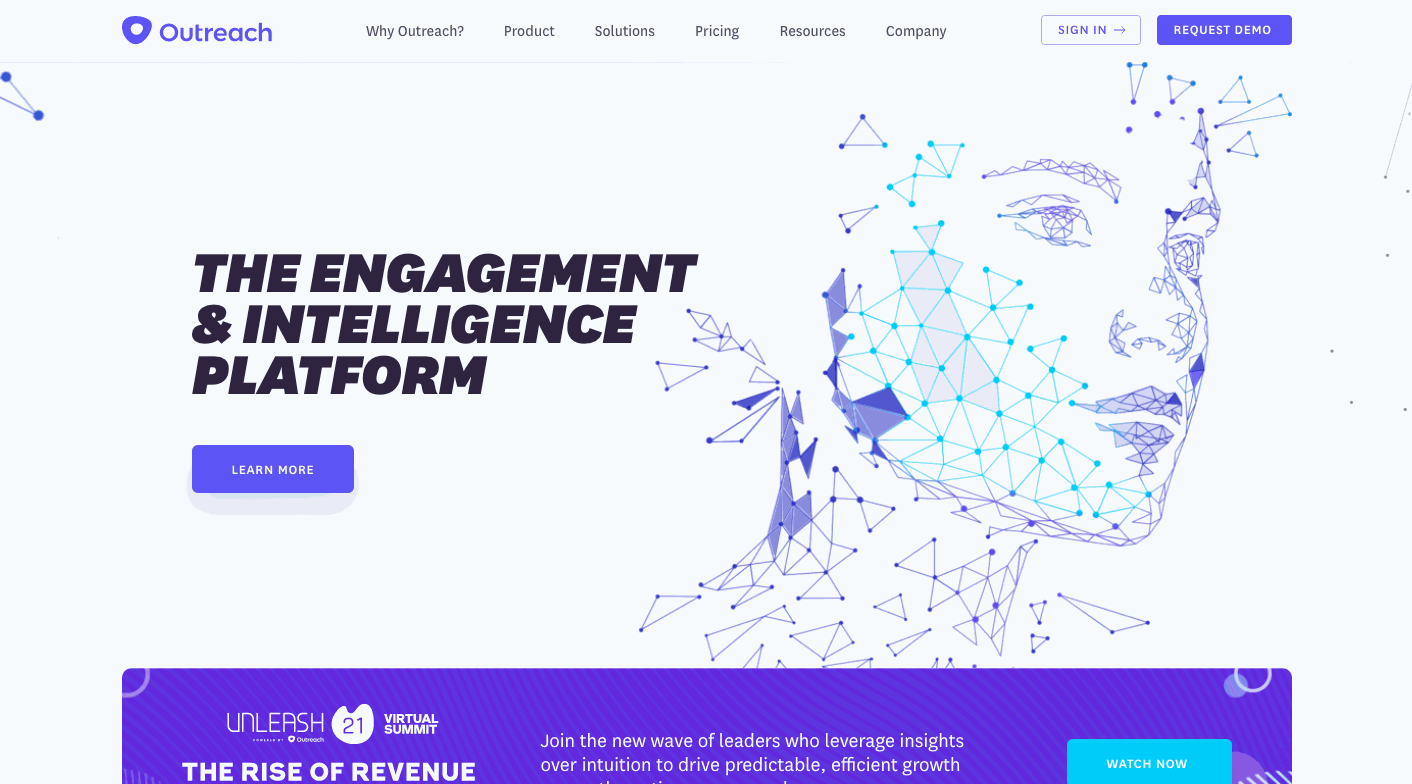 Outreach.io is a sales engagement and intelligence platform made to help sales organizations find better approaches and make better, data-driven decisions.
This popular platform allows users to get predictable and efficient growth, improving the sales pipeline and accelerating deals through effective and improved training. Its AI helps with the onboarding process, quickly training new users.
Salesloft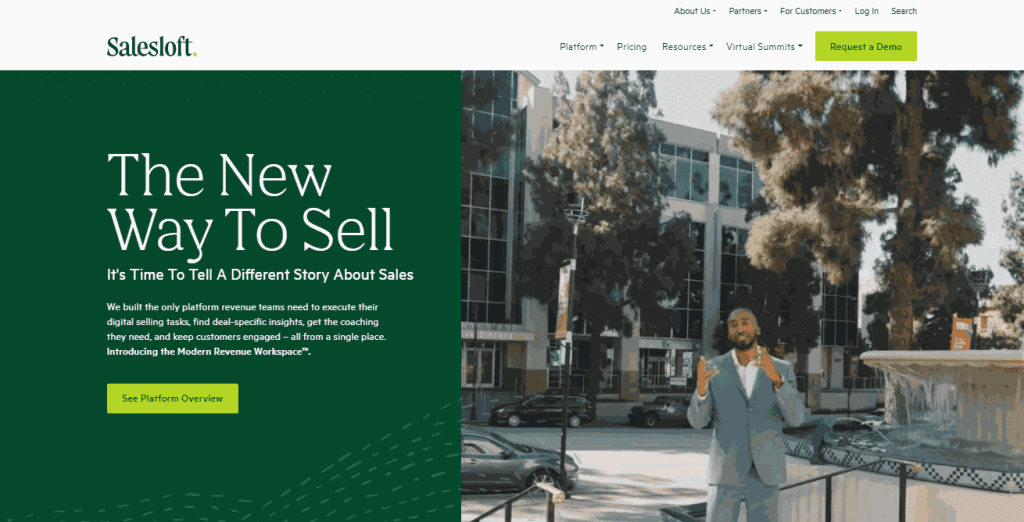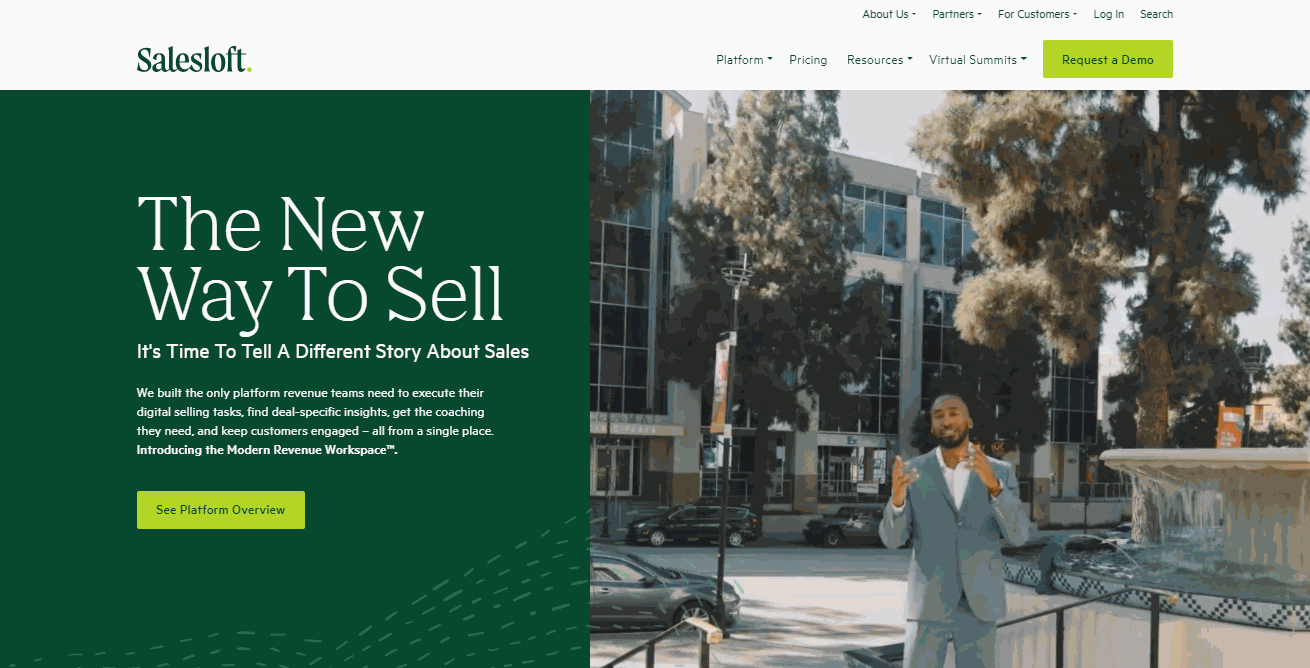 Salesloft's sales acceleration and customer engagement platform includes great features in its Sell package. The package includes revenue intelligence and forecasting capabilities as well as multiple features designed to analyze and improve customer conversations.
The package also includes integrations to other tools and an API platform for developers.
Bonus: Free sales tools
Here are some bonus sales tools you should be using:
UpLead
UpLead's 7-day free trial allows you to create a free account and tap into its vast database to start generating all the leads you need.
The free trial includes five credits and consists of a single-user platform that provides verified email addresses and phone numbers, CRM integration, and access to the Chrome extension.
Start your free UpLead trial today.
Start Your 7-Day Free UpLead Trial
Lead generation doesn't have to be all that painful. With UpLead, you can easily connect with high-quality prospects and leads to grow your company.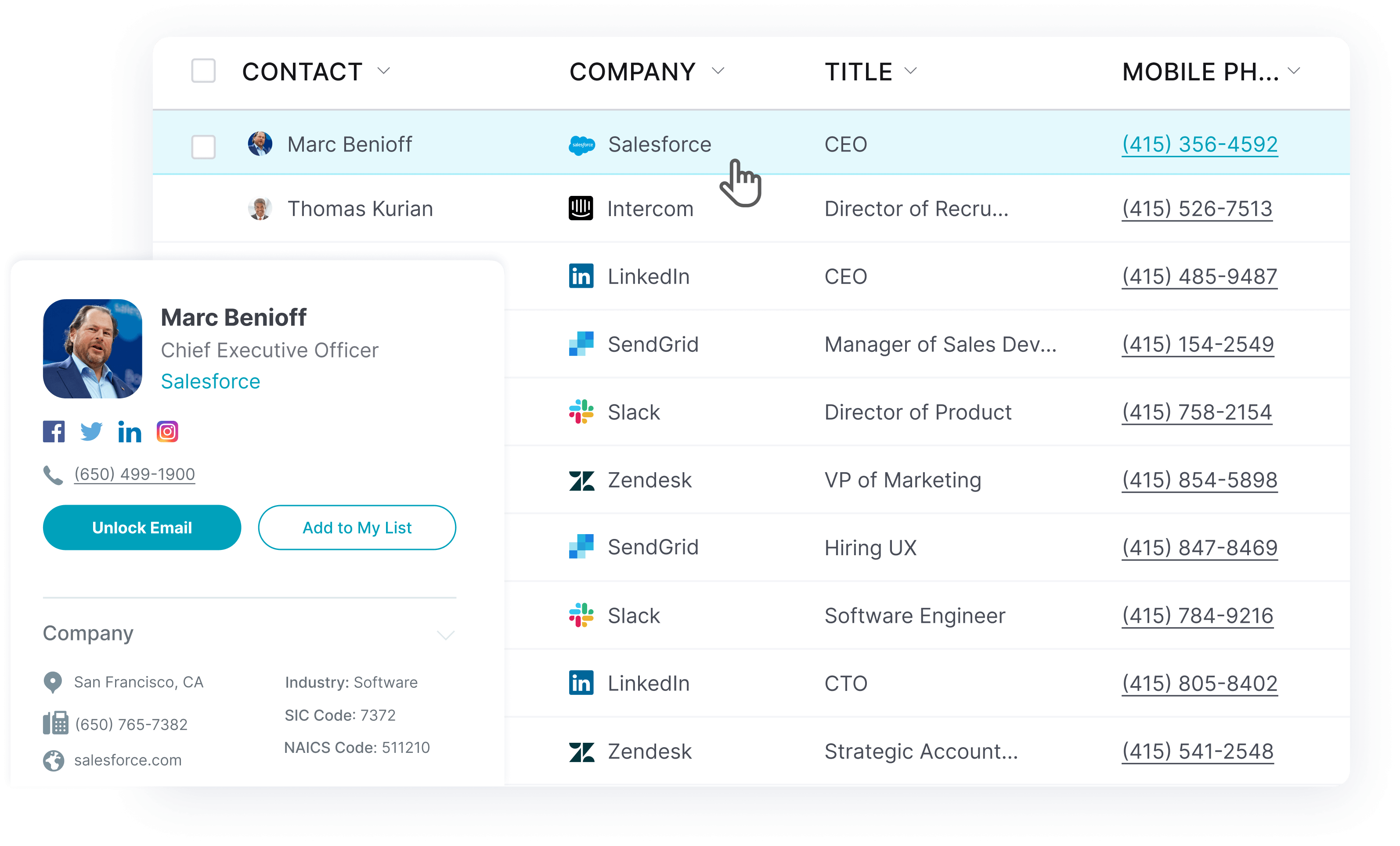 Streak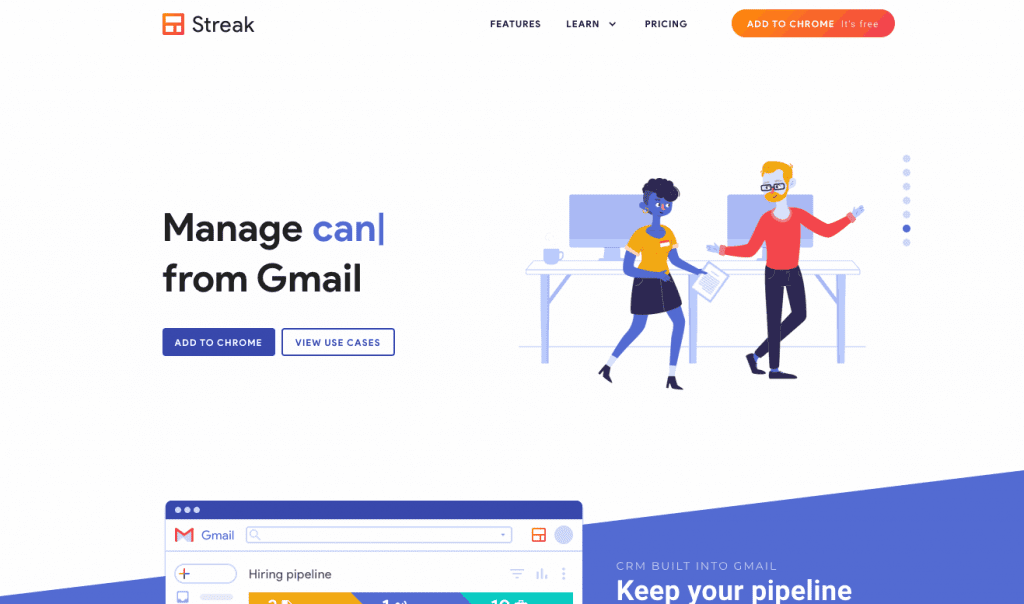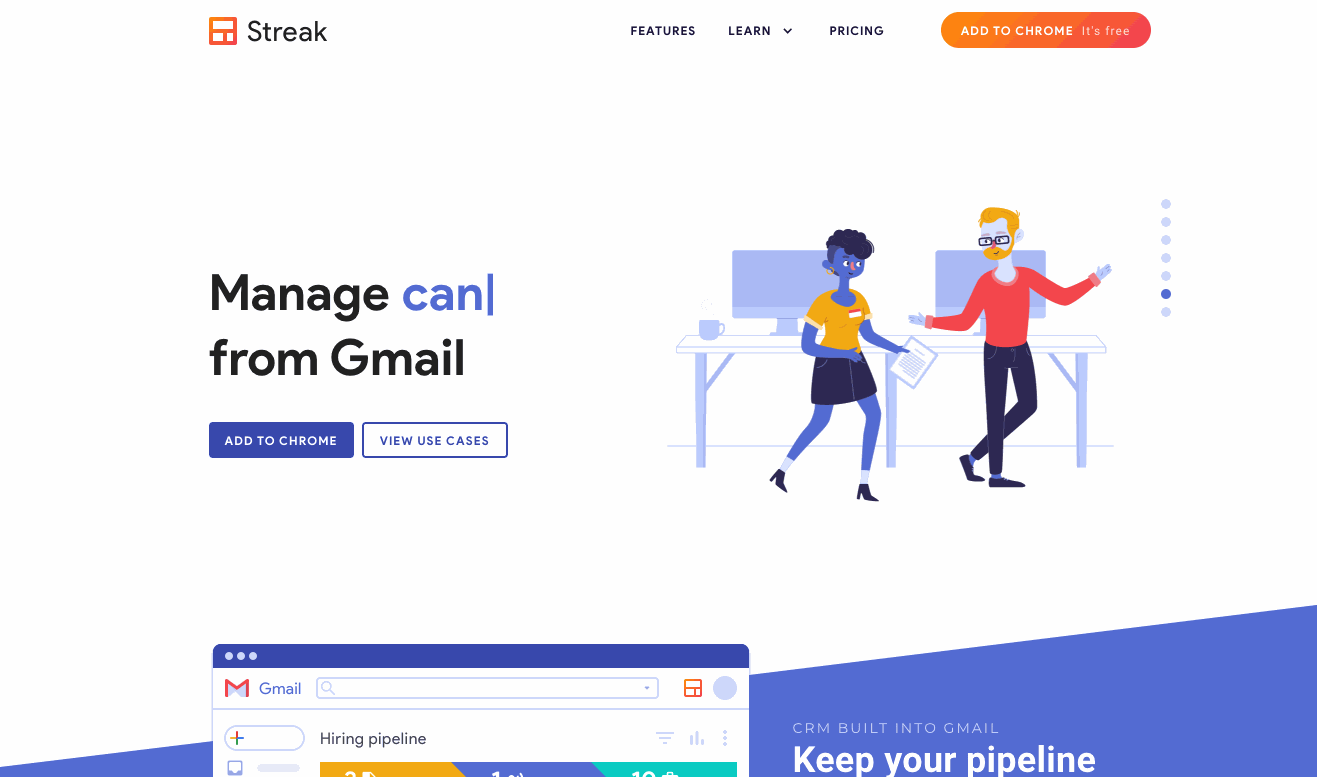 Streak is a unique CRM that integrates with a user's Gmail account, working alongside other G Suite applications. With it, users can track multiple sales processes and use email marketing tools to improve their sales strategies.
The platform offers a free limited account that includes its basic CRM for up to 500 leads, mail merging, and email tracking. This forever-free tier is great for freelancers and small startups to streamline their Gmail accounts and track their leads for free. It offers affordable prices for users who want to upgrade.
Dateful Time Zone Converter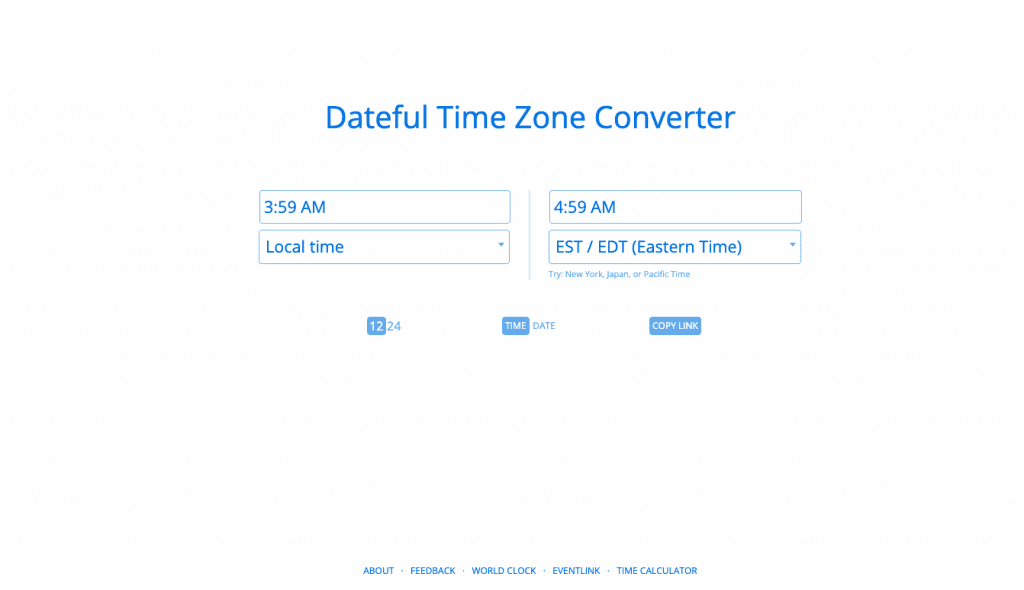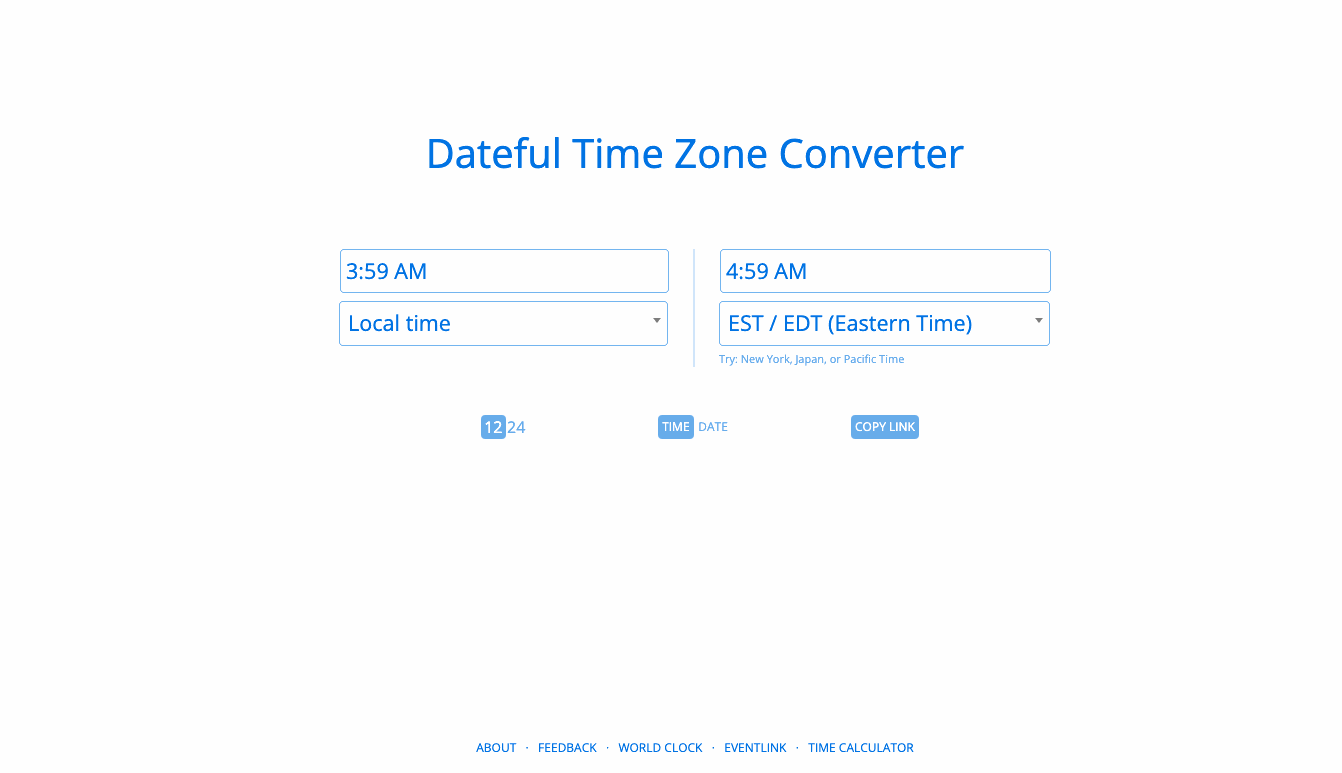 The time zone converter created by Dateful is perfect for dynamic workspaces with remote workers in multiple locations.
This tool allows users to set up their local time, then select any timeline to get its equivalent. Kept as a simple bookmark, it's a great tool to quickly determine good meeting and call times with remote teammates and clients alike.
Calendly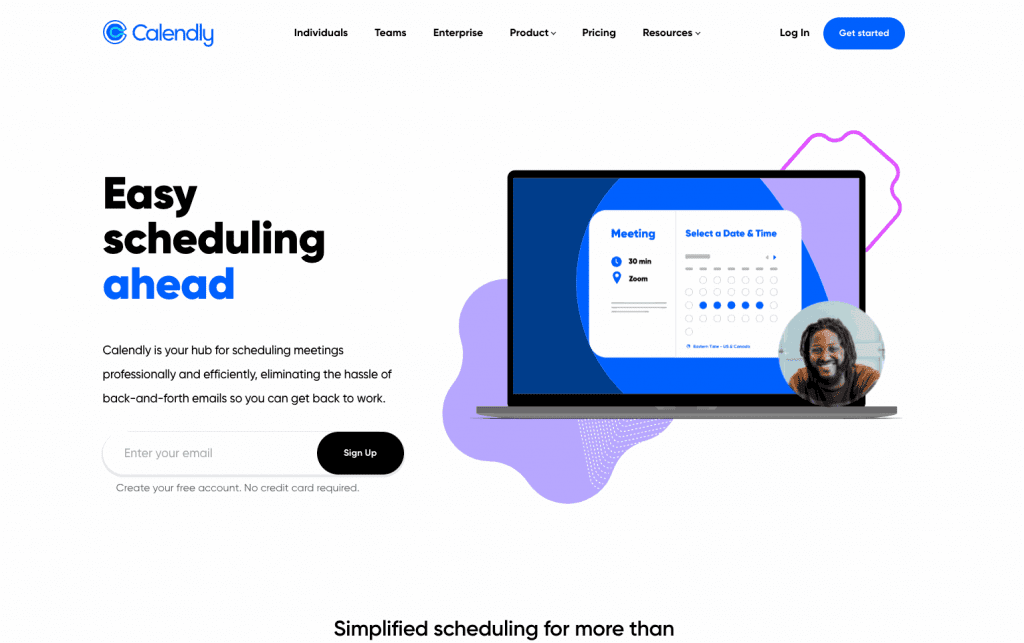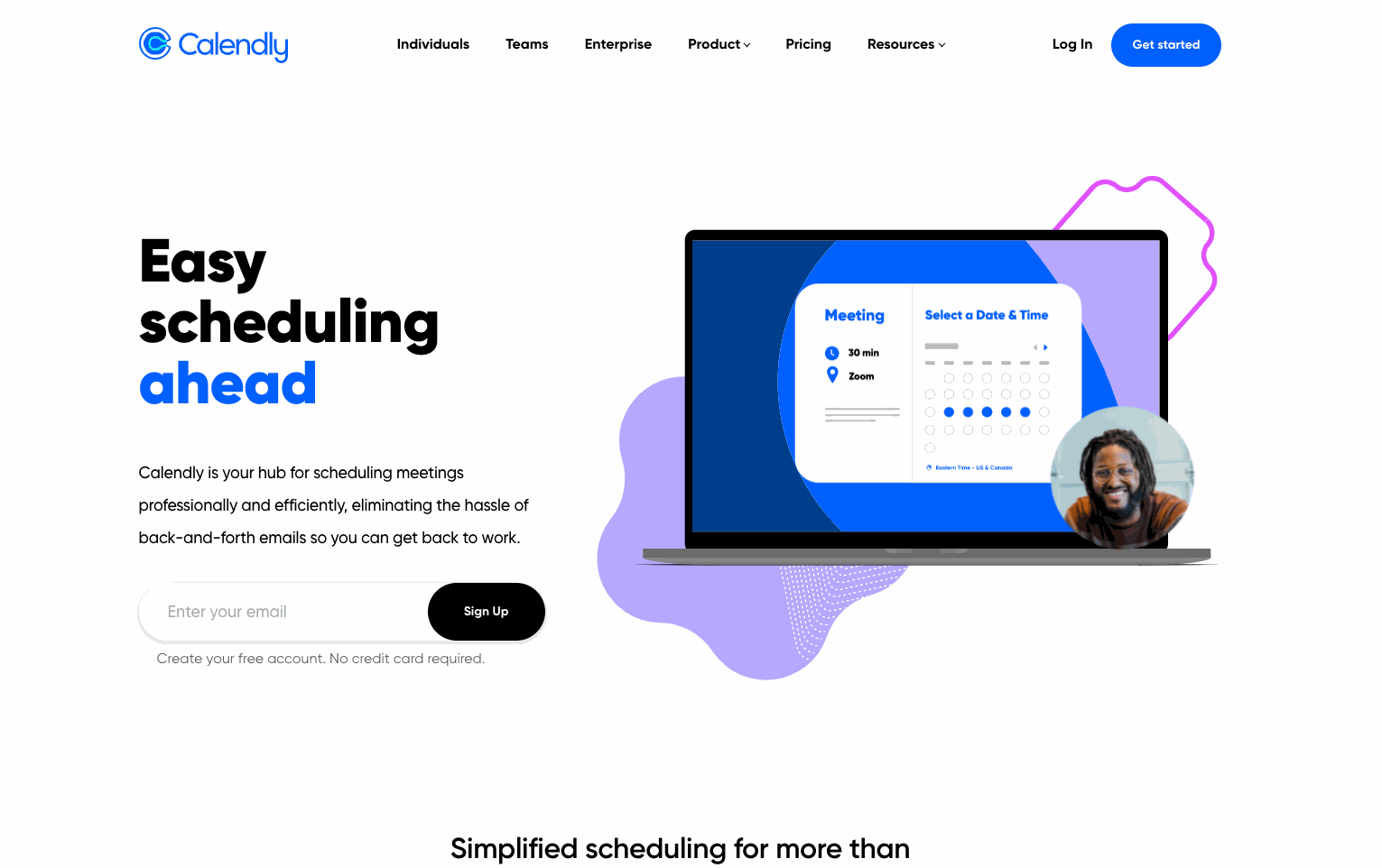 Calendly is a popular free online appointment scheduling tool. With it, users can schedule meetings very efficiently, allowing users to see pre-selected times and choose the one that fits their needs best.
The platform sends a calendar invite to the guest and books the creator's calendar, automatically scheduling appointments and setting up meetings.
Calendly also features apps for both iOS and Android and offers powerful paid capabilities for larger companies.
Google Meet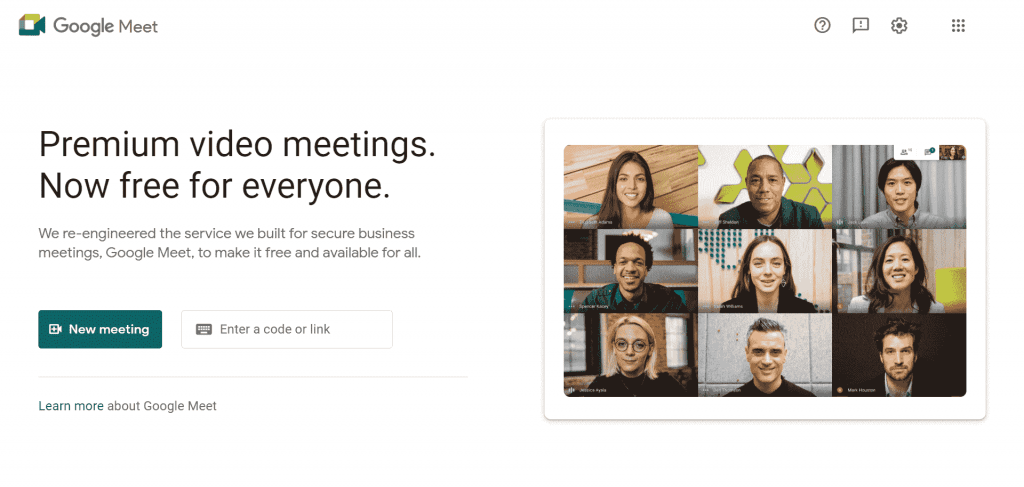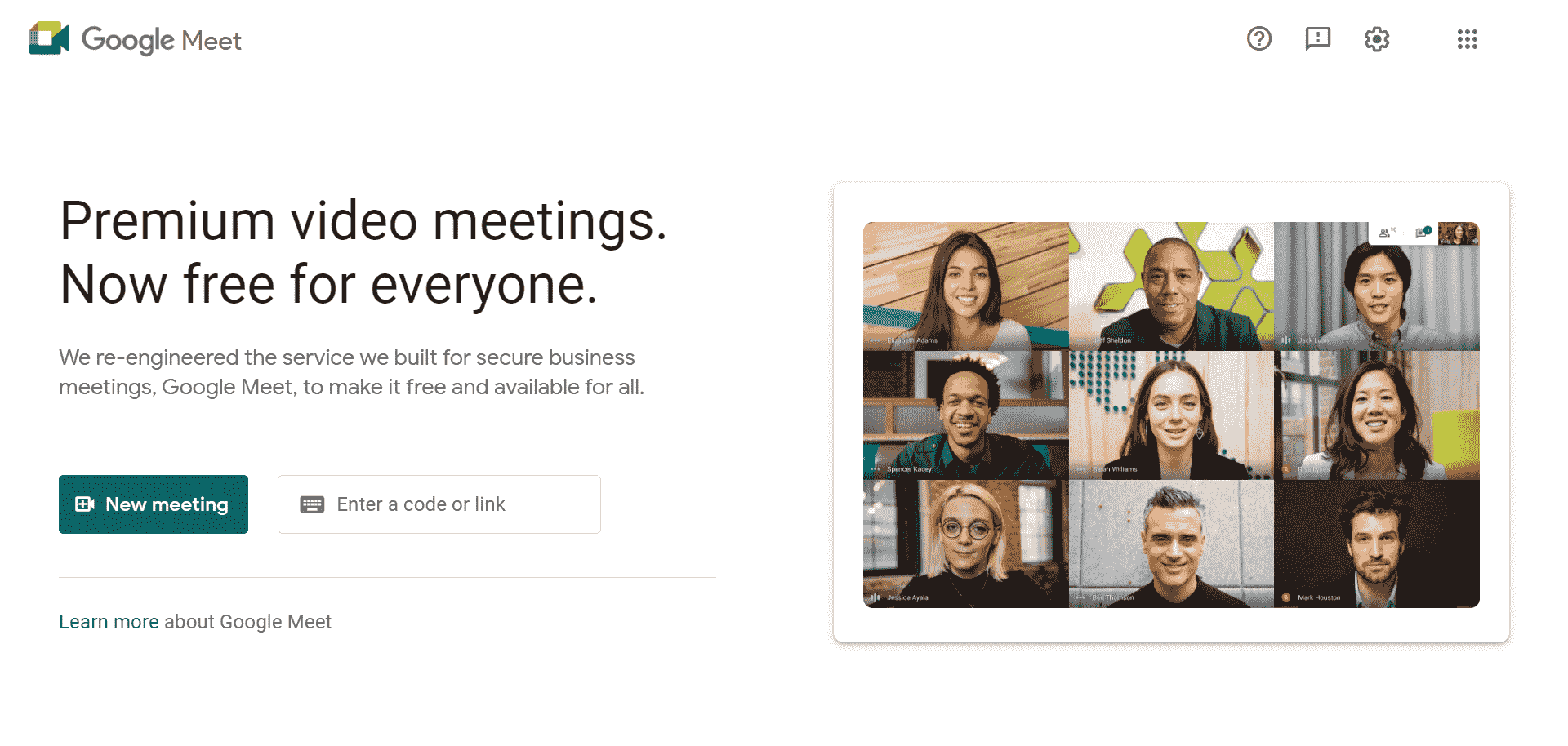 Formerly Hangouts Meet, Google Meet is another powerful free tool from the G Suite office productivity platform.
Google Meet is a powerful free video meeting tool that offers high-quality video conferencing, a convenient meeting setup, and a solid and stable platform. It also seamlessly integrates with the rest of the G Suite, making it perfect for users of other Google solutions.
Besides regular video conferencing methods, Google Meet enables users to join conferences anywhere in the world by inputting the dial-in number. Users can access the platform on nearly any device without needing to install any software in advance.
Evernote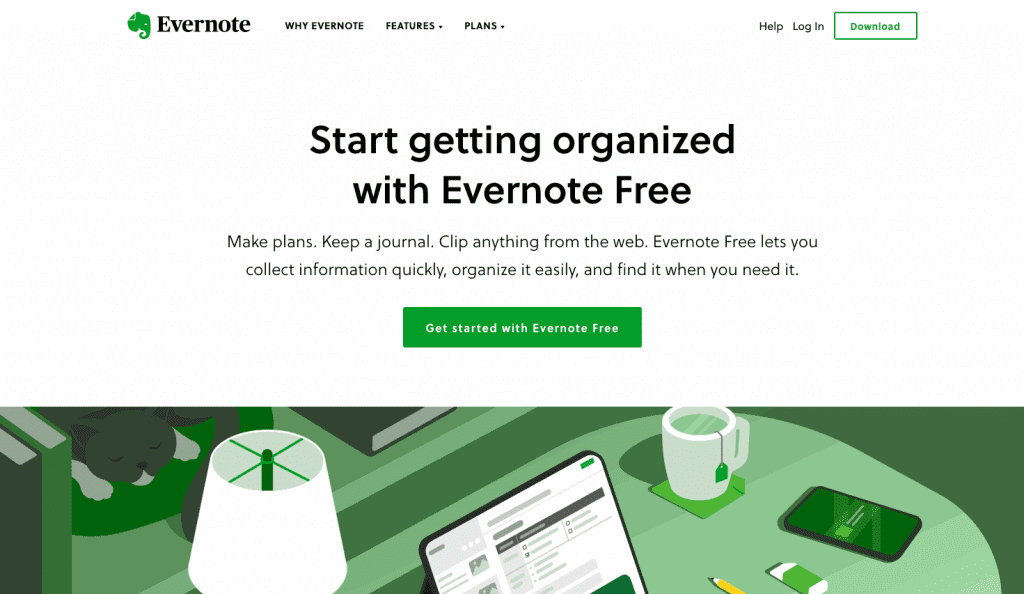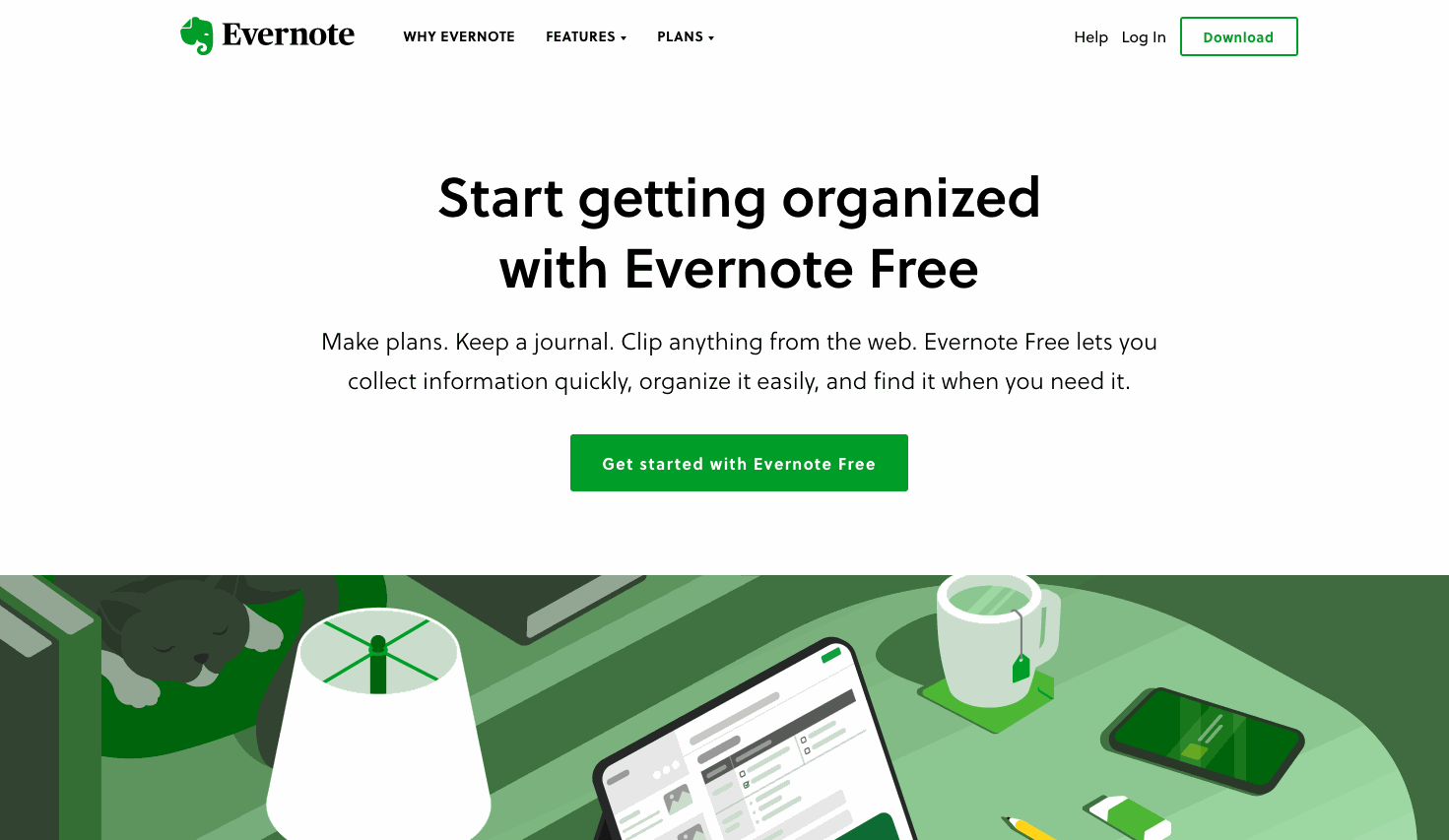 Evernote is a powerful free app that allows users to store multiple kinds of data as simple "notes" and syncs across devices to keep everything on hand.
The tool can be used by salespeople to keep track of customer details, store data about their leads, set up tasks, and more.
Frequently Asked Questions About Sales Tools
Here are some answers to common questions about sales tools:
What are sales tools?
Sales tools are software programs that allow salespeople to optimize their processes. Sales tools incorporate multiple approaches, from lead generation, sales intelligence, and sales conversation platforms to document tracking, online signing, and automated scheduling apps.
The goal, however, remains the same: to increase revenue and potential revenue through automation and data-storing capabilities.
Which types of sales tools can you use?
There are multiple kinds of sales tools. Many salespeople need CRM software to keep track of all their leads and generate simple analytics. You can also use lead generation tools to kickstart the sales process, sales pipeline tools to create customer journeys, and engagement tools to foster customer relationships.
The right sales platform is the one that adjusts to the needs of the sales team or salesperson.
What are essential sales tools for sales reps?
Sales reps should use CRM software to keep track of lead and customer information and create sales funnels. They should also use the right outreach tools to automate their marketing approach and the right sales enablement tools to connect sales and marketing teams.
Finally, sales reps can take advantage of lead generation tools like UpLead to generate all the leads they need for all their marketing campaigns.
Conclusion
There are many sales tools available for each part of the sales process — from simple tools to keep track of contact information to large sales and customer service software.
Start at the beginning of the sales process with the right lead generation tool. With UpLead, you can generate as many leads as you need and receive valid email addresses and phone numbers so you can engage them with the right marketing campaigns.
Sign up for free today.
Start Your 7-Day Free UpLead Trial
Lead generation doesn't have to be all that painful. With UpLead, you can easily connect with high-quality prospects and leads to grow your company.