Sales productivity tools help professionals easily manage their sales. By using these tools, salespeople can more effectively execute pipeline reports, facilitate email automation, provide access to data without any complicated integration, automate repetitive tasks, train new employees, and extract key metrics (such as lead velocity and close rates).
These tools come in many forms. They range from lightweight solutions (for small and midsize companies) to larger solutions (for enterprises and corporations).
Different from online collaboration tools but complementary, some categories of sales productivity tools include customer relationship management (CRM), eSignatures, web conferencing, account-based marketing, marketing automation, and customer service software, as well as sales intelligence, gamification, acceleration, and analytics. All these sales productivity tools offer businesses demo versions, so they can see which one works best for them.
Sales Productivity Tools in Focus
As mentioned earlier, sales productivity tools are types of software that help sales professionals in their daily professional activities, such as generating leads, making calls, scheduling meetings, writing proposals, and approving required documents.
Here is how Gaetano DiNardi, Director of Growth Marketing at Nextiva and formerly the guy who ran growth and marketing for SalesHacker which was acquired by Outreach not too long ago puts it:
Sales is tough, even if you're trying to sell and convert leads from a very specific landing page such as virtual phone system. The problem is that these days a customer could contact you via a text message after checking out your landing page two days ago, or then they might call your customer service people randomly before signing up a few days after that. You need to keep your sales, customer support and really all the team up to date on every prospect, the latest contact, their needs, their team makeup, etc. and anyone who is not using tools to help with this is simply missing out. These days top-performing sales teams use 3X as many sales tools as their less productive competitors.
We'll briefly look at the usage of each segment of sales tools below:
1. Lead Generation
Lead generation is a basic step of the sales process. Keep in mind this process can't start without leads. Now we'll look at some of the most popular lead generation tools in use today…
UpLead
UpLead ranks among the best boosters of sales productivity. It helps drive leads directly to the pipeline, automatically segments them, and streamlines activities for each client. Without leads, there isn't any need to implement a sales management platform. UpLead also has an automatic client- profiling system, which saves time when creating a leads list.
Start Your 7-Day Free UpLead Trial
Lead generation doesn't have to be all that painful. With UpLead, you can easily connect with high-quality prospects and leads to grow your company.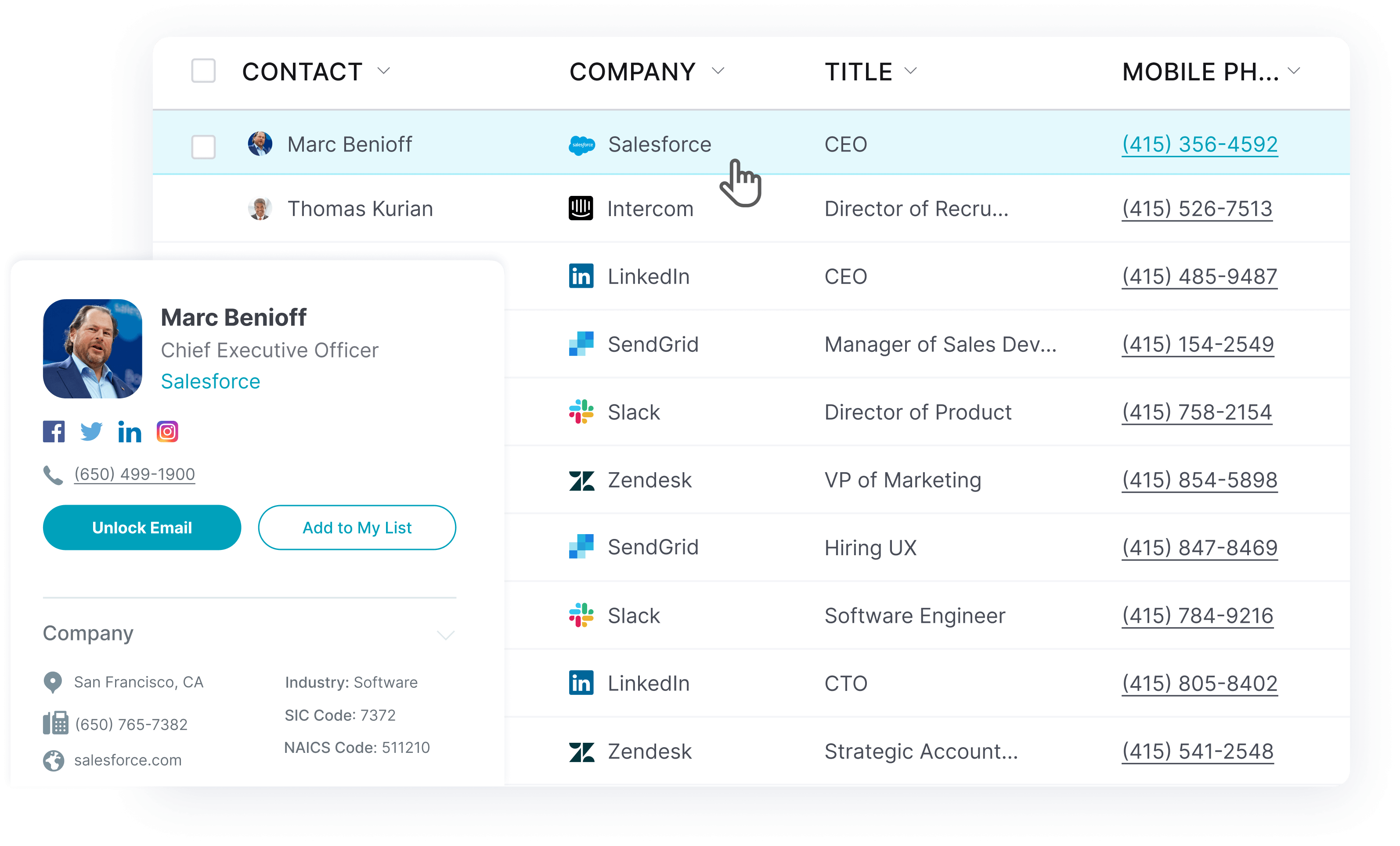 UpLead specializes in lead generation and offers businesses a free trial before they change their entire sales management process.
If you want to compare UpLead against its strongest competitors, check out our UpLead alternative guide.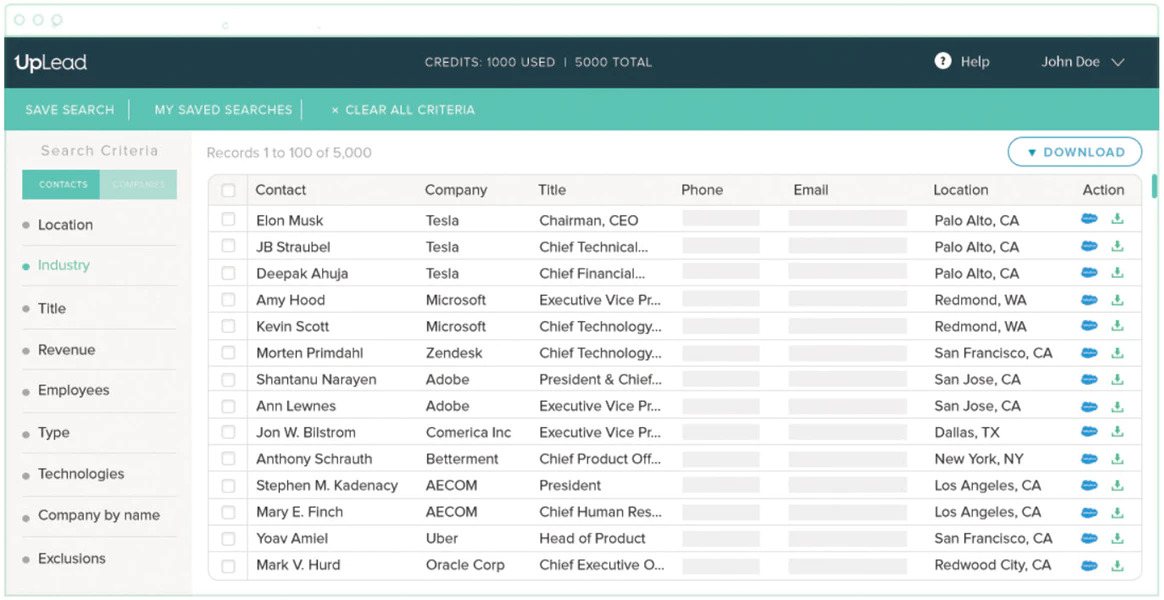 LinkedIn Sales Navigator
LinkedIn Sales Navigator is an advanced sales tool. By using advanced filters, users can reach their desired leads in the search feature. This application is also ideal for B2B sales, as it provides actionable information and insights and offers a deeper understanding of prospective leads.
In LinkedIn's search feature, users can reach their desired customers through advanced filter features, and the application provides actionable information and insights that offer a deeper understanding of leads.
By offering customized and personalized content and offers through the InMail feature, users can engage with prospective leads in a personalized way. By using Sales Navigator, prospective clients can be easily approached on Linkedin without having to connect with them.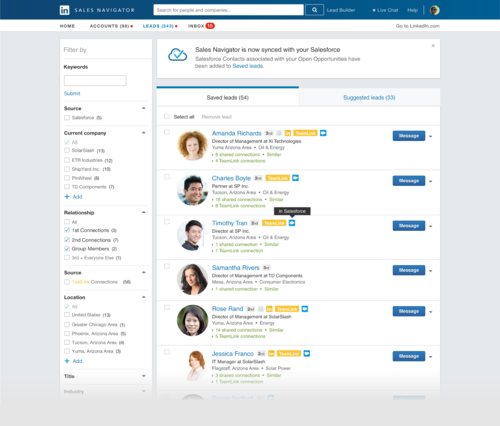 Octoparse
Octoparse is a easy-to-use web scraping tool for anyone. Octoparse enable people to ingest a large number of data point and focus their time on statistical analytic versus data extraction.
Now, Octoparse owns about dozens of built-in templates within the program and all ready to be used to fetch data instantly, with nearly zero learning curve!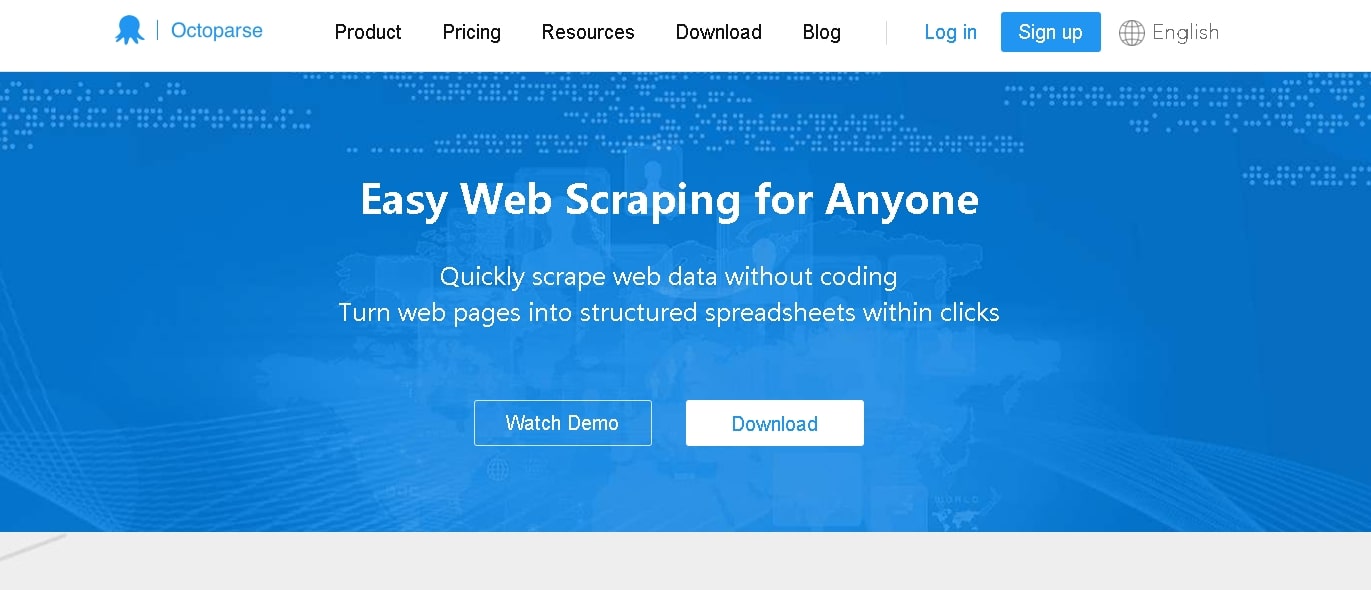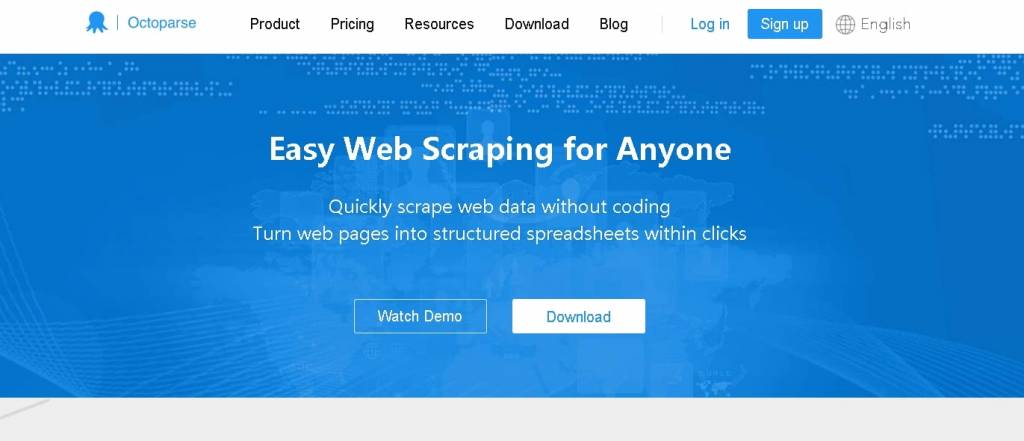 EmailAnalytics


EmailAnalytics is a tool that visualizes your email activity — and that of your team or employees. This enables sales teams, customer service teams, and small business owners to measure essential productivity metrics like average email response time, email traffic by hour of the day, email traffic volume by day of the week, and much more.
For lead generation, you can use it to monitor and optimize your sales team's email outreach efforts, and find (and improve) each sales agent's average email response time — a critical KPI for converting leads.
Picreel
Picreel is an exit-intent popup tool that allows you to generate high-quality leads in an organic manner. As a large number of online shoppers visit your website, Picreel helps you to display AI-powered delightful popups to your visitors.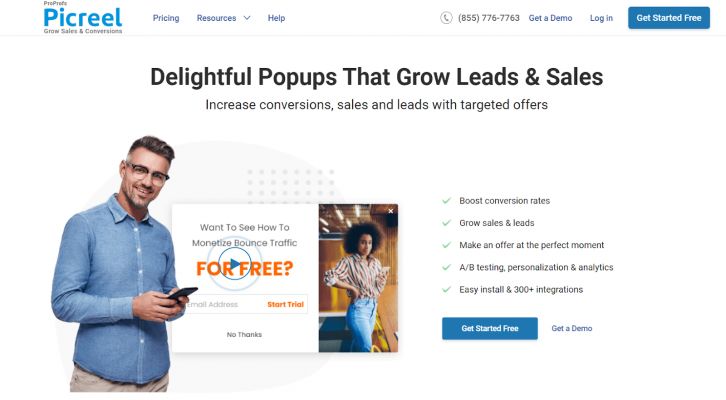 With a library of 100+ high-converting pop-up templates, you can easily get started with Picreel in minutes. You can target your new and engaged visitors to promote your products/services, offer deals/discounts, reduce cart abandonment & bounce rates, guide visitors, and generate leads. With an intuitive dashboard, advanced trigger options, analytics, and A/B testing features, Picreel proves to be a great tool for lead generation.
The tool also offers 700+ integrations to automatically transfer captured leads in real-time to your sales/marketing/CRM tools.
2. Lead Enrichment
This step helps sales professionals get more insight about their leads, such as their names, jobs, and product/service preferences. Here, we'll discuss some lead enrichment tools…
UpLead
UpLead supports sales professionals to enrich data through lead scoring that helps them convert leads who are indicating an immediate interest into customers. It also provides the marketing department with insights that nurture those leads.
Specifically, UpLead can help increase conversions by offering fewer form fields. It offers superior personalization, which generates content that's based on specifications of each segment, hyper-targeted customer segments based on data presentation, upselling, and leak identification. Its clients gave it a rating of 4.5/5.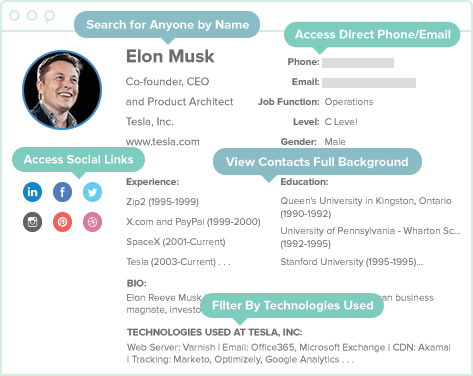 Clearbit
Clearbit helps enrich lead data through the automated enrichment of records and workflows by shortening signup forms and improving lead scoring. Clearbit works on real-time data. It instantly adds accurate contact details of your leads to CRM records, so your business will have this information when it needs it. Clearbit sources data from over 250 verified public and private sources that are verified for accuracy through stringent quality-assurance processes.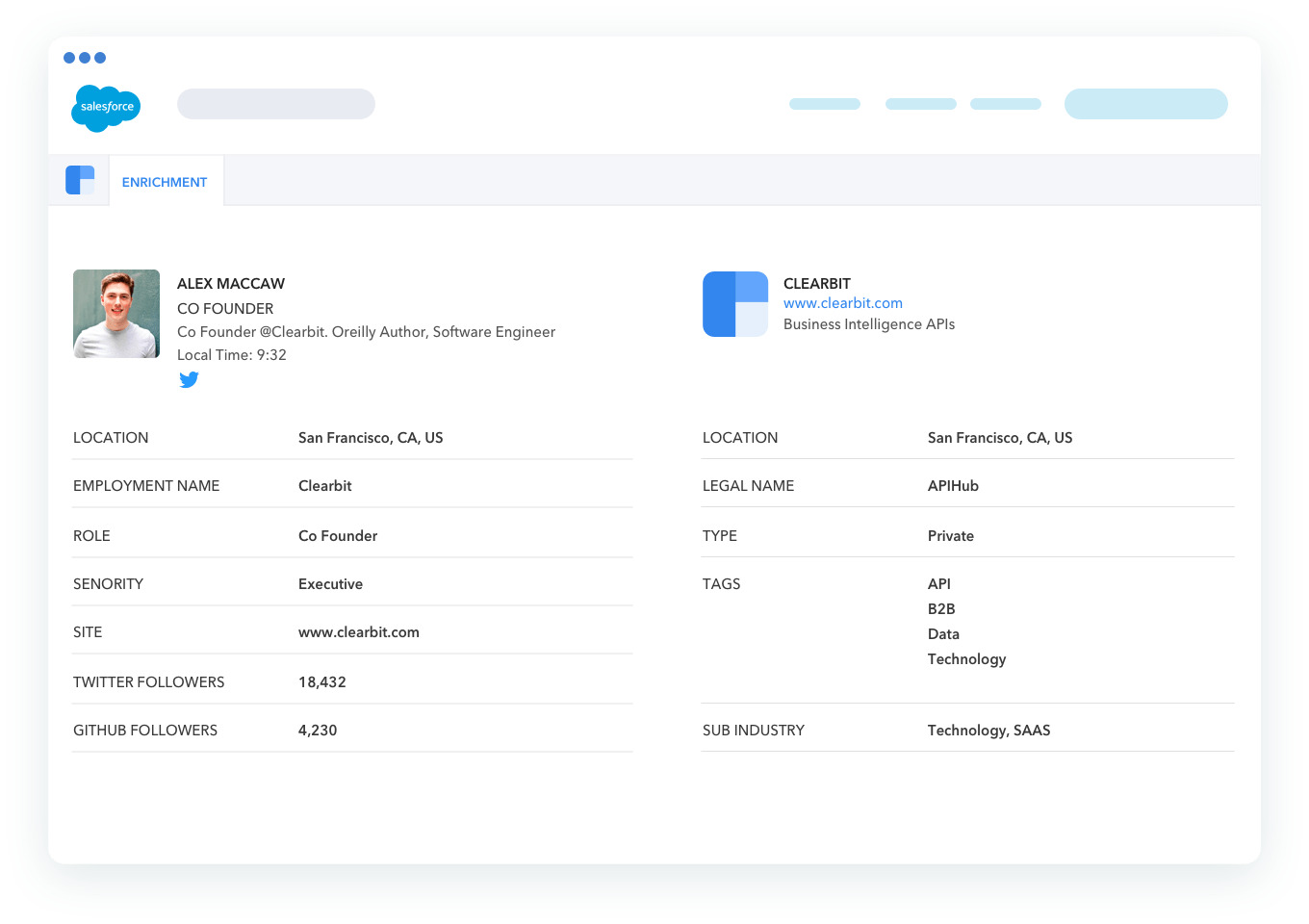 3. Customer Relationship Management (CRM)
Customer relationship management (CRM) is an important component of sales management.CRM organizes customer data for future use. The following are renowned CRM tools that help sales teams get a needed boost…
Pipedrive
Pipedrive has good features for both sales reporting and forecasting. Apart from PC-based software, it's available on both iOS and Android. You can easily access it through mobile platforms. Some of its salient features include pipeline management, email integration, activity management, data mining, data export, API, sales reports, and sales forecasting.
Activity reminders keep you alert about all deals and activities, and they help sync them with Google calendar. Moreover, you can edit, complete, and add new actions on-the-go.

Insightly
Insightly is a flexible CRM tool that can easily adapt to your business' needs. It has a strong relationship-linking feature, and it routes leads, automates workflows and emails, keeps records, and streamlines the business' processes. It's also remotely accessible, and it can deploy custom apps within a matter of minutes.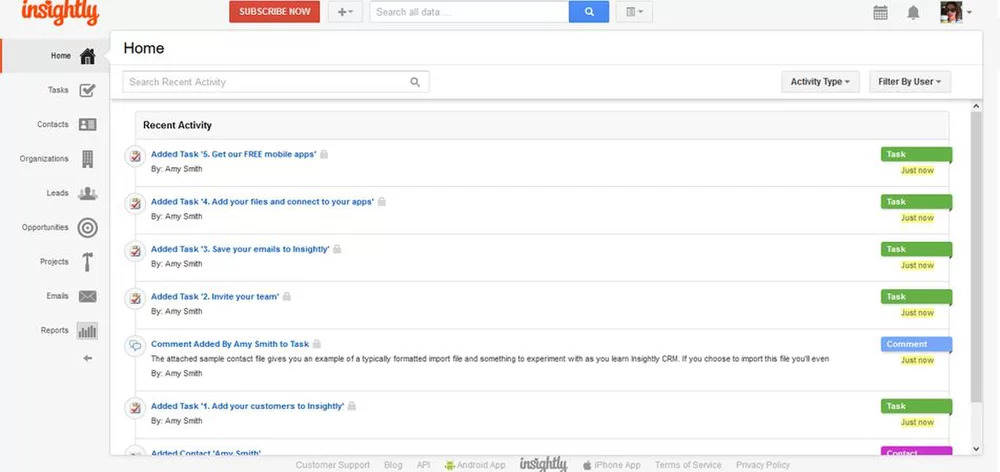 Salesflare
You can easily integrate Salesflare with G-Suite. The interface is truly modern, and has one of the easiest follow-up features on the market. You can also track links to find out which websites users frequently visit. Moreover, you can conveniently link it to Outlook. :.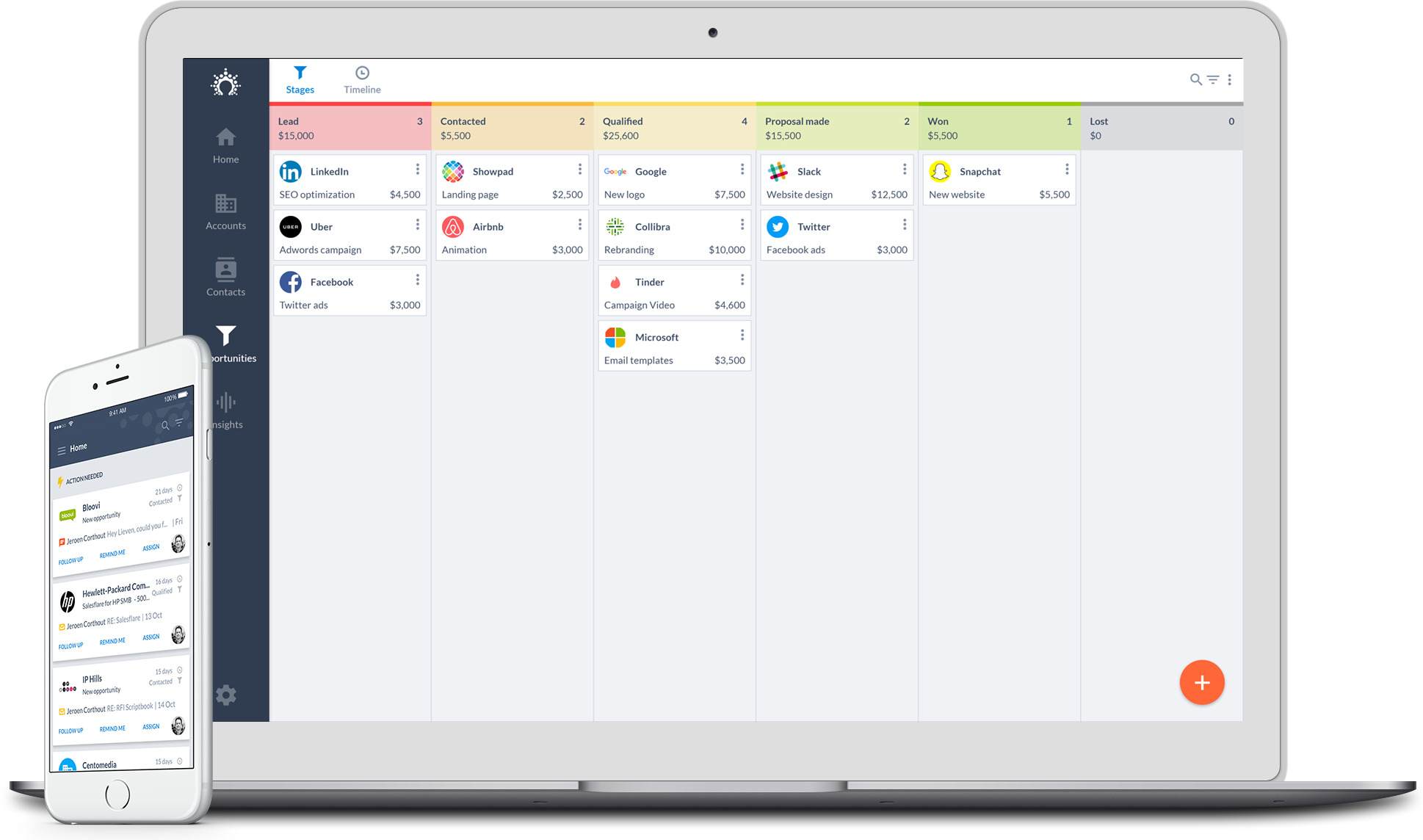 BIGContacts
BIGContacts is a powerful CRM tool that can help your sales team work more efficiently. This tool is designed to empower small businesses to better manage their customer interactions, leading to an increase in their sales.
BIGContacts can help you generate leads, follow up with them on time, and track the performance of your team members with powerful reporting. It also allows you to customize the sales pipeline to keep better track of all available opportunities. Additionally, you can collaborate with team members, streamline your workflow, generate reminders, and automate multiple processes from anywhere with its remote access. All of this, combined with a delightfully simple interface, can significantly boost your team's productivity by freeing up the time that goes into performing repetitive tasks.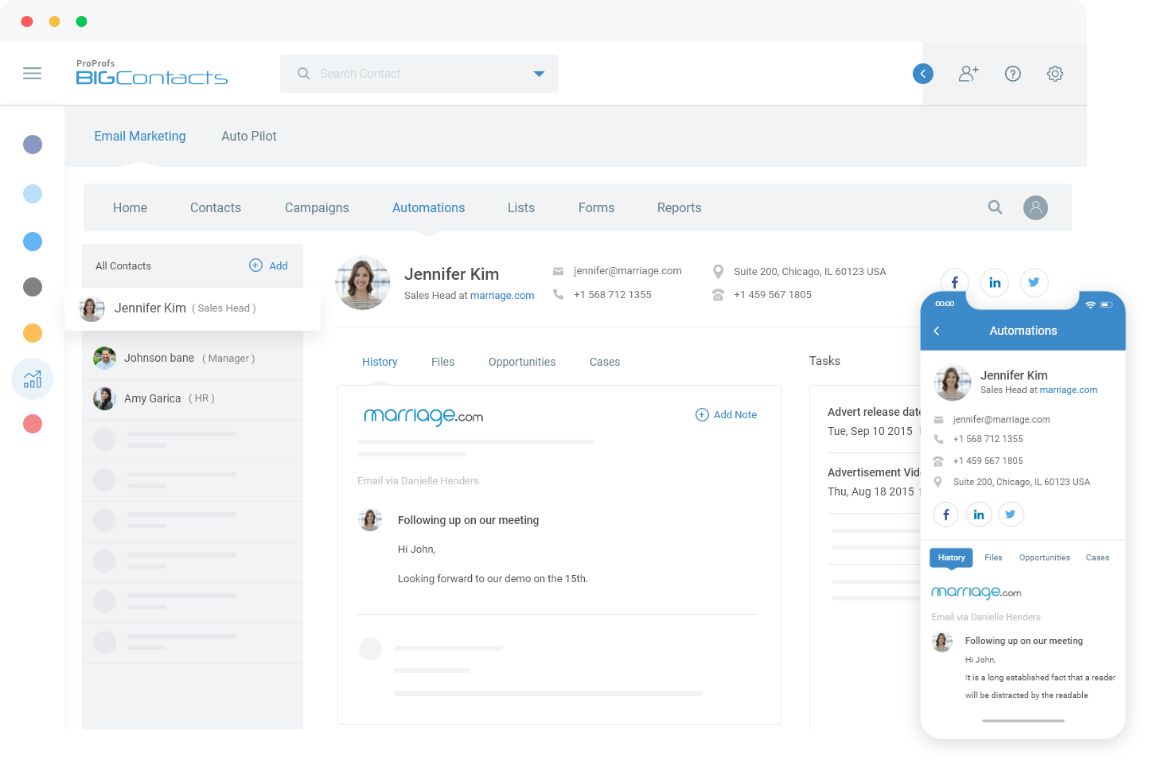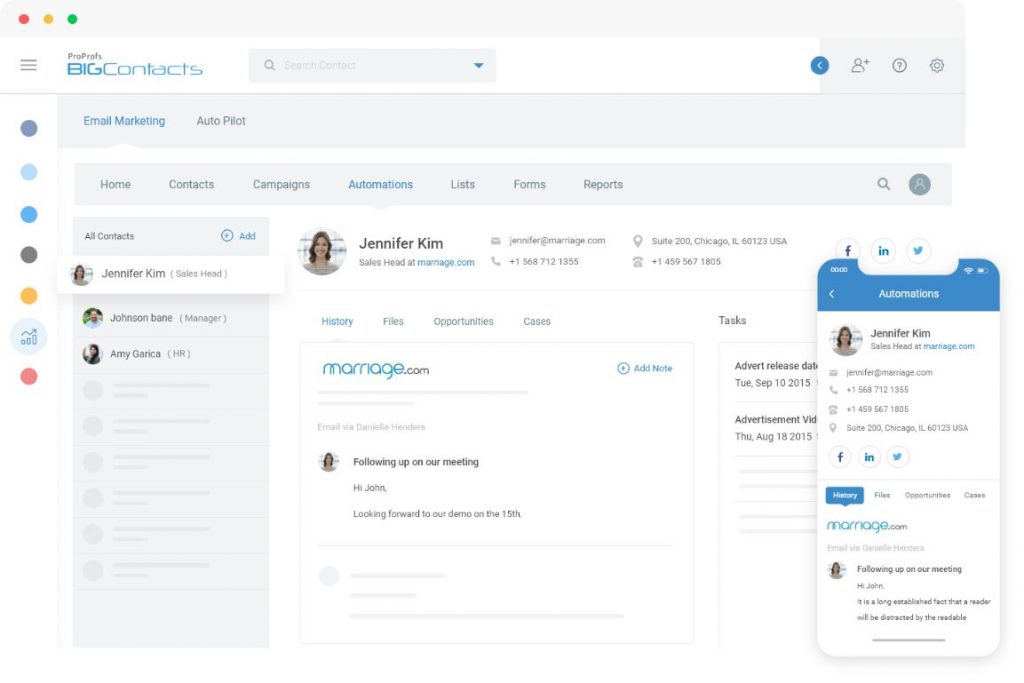 4. Scheduling Meetings
Setting manual reminders can consume so much time that it can actually cause you to miss important commitments. So meeting schedulers come in handy. Let's discuss a few tools that are helpful in this regard…
Calendly
Calendly is one of the best scheduling tools on the market. In just a few clicks, you can pick an open time slot and book a meeting. The interface is user-friendly, and it has the best calendar-integration features and timing controls. You can also utilize time-zone intelligence.
Calendly is easy to integrate, has a variety of apps, and grows well with your sales team.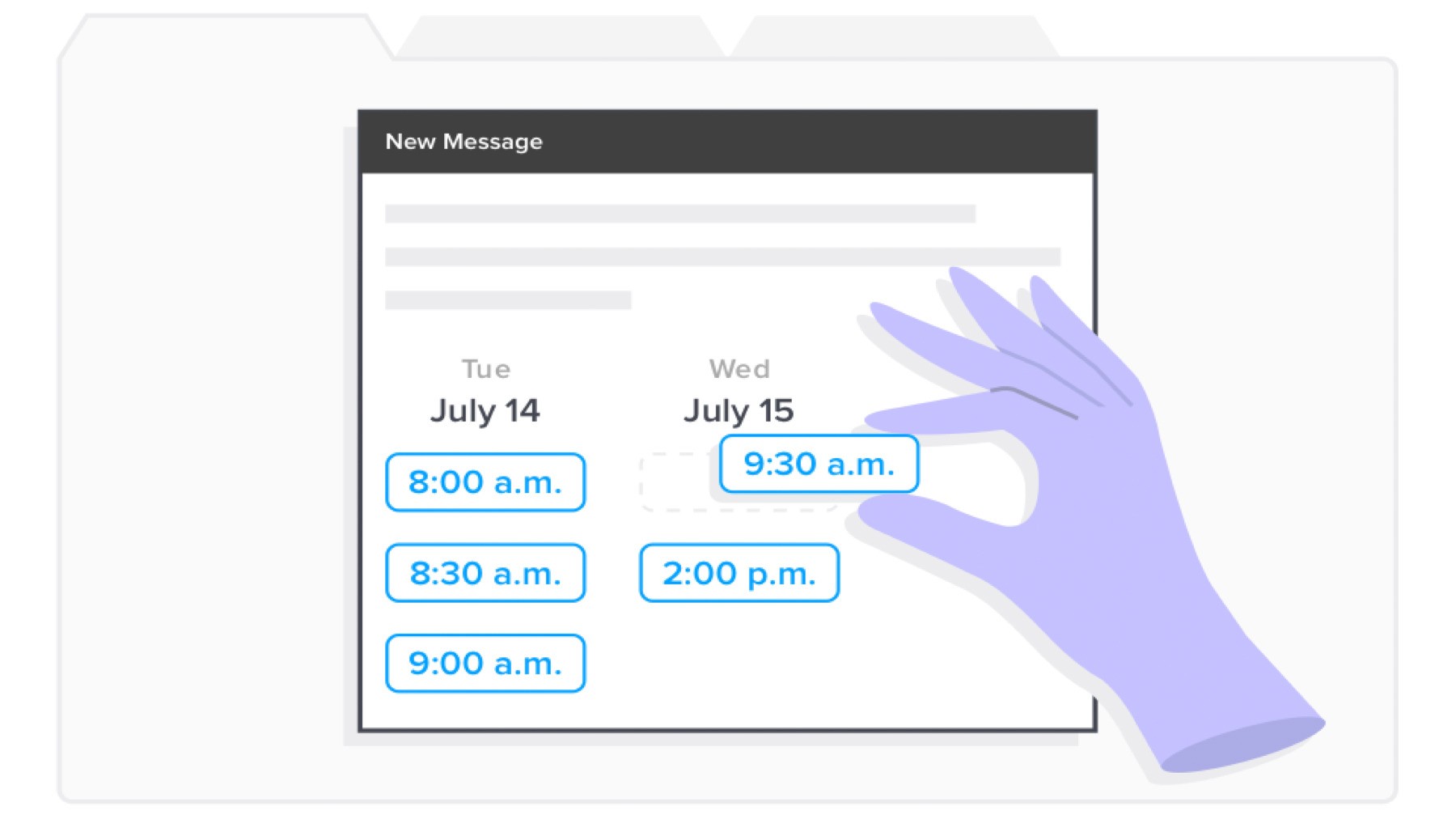 AcuityScheduling
AcuityScheduling is like a digital personal assistant, as it has automated bookings and meeting reminders. The company offers four types of plans; the first one is free. The tool has an easy-to-use interface that can be integrated on multiple platforms.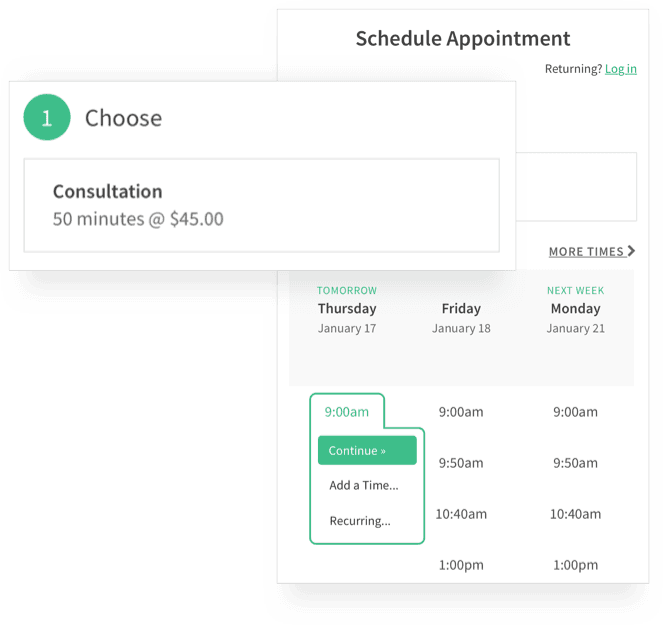 5. Video Conferencing
Some customers are always on-the-go, so meeting them in-person can be tricky. In the case of B2B sales, it's important to keep in touch through video conferencing, which will keep team members and clients aware of what's happening. The following video conferencing tools can help…
Google Hangouts
With Google Hangouts, up to 25 participants can make free calls from any browser. The tool offers excellent integration with all of Google's other apps. A meeting- creation feature activates a Hangout link that allows meeting attendees to instantly join a call, share files from Google drive and apps, and share them on chats without leaving the call.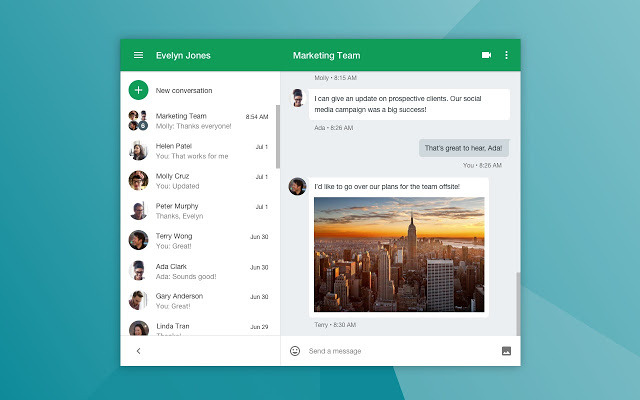 Zoom
Zoom provides cloud conferencing and software that combines online meetings, video conferencing, and mobile and chat collaboration on multiple platforms. Major companies use this user-friendly tool in healthcare, education, finance, and government sectors, such as GoDaddy, Slack, and Uber.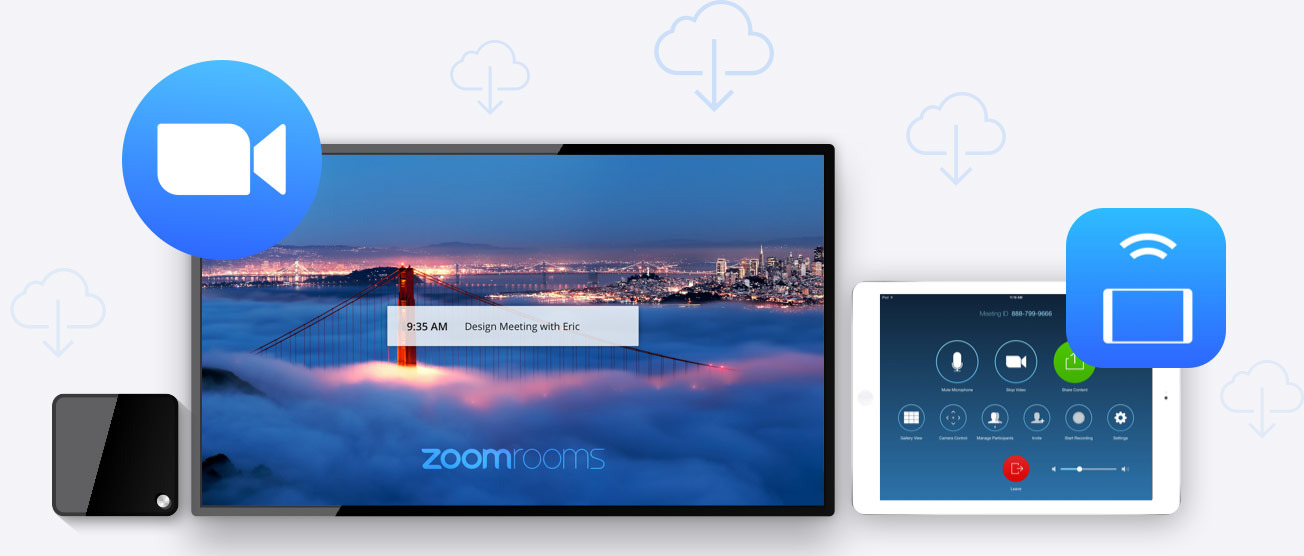 6. Dialers
A dialer is software that not only dial calls for customers, but also facilitates call management for sales professionals. Users can also use dialers to set up calls during business hours. The following are some of the best dialers available for organizations…
Aircall
Aircall is one of the finest dialer solutions available. This tool features instant toll-free numbers, information about business hours, call routing, international numbers, call conferencing, and interactive voice response (IVR). It can also create extensions, a virtual call center, and call-blocking features.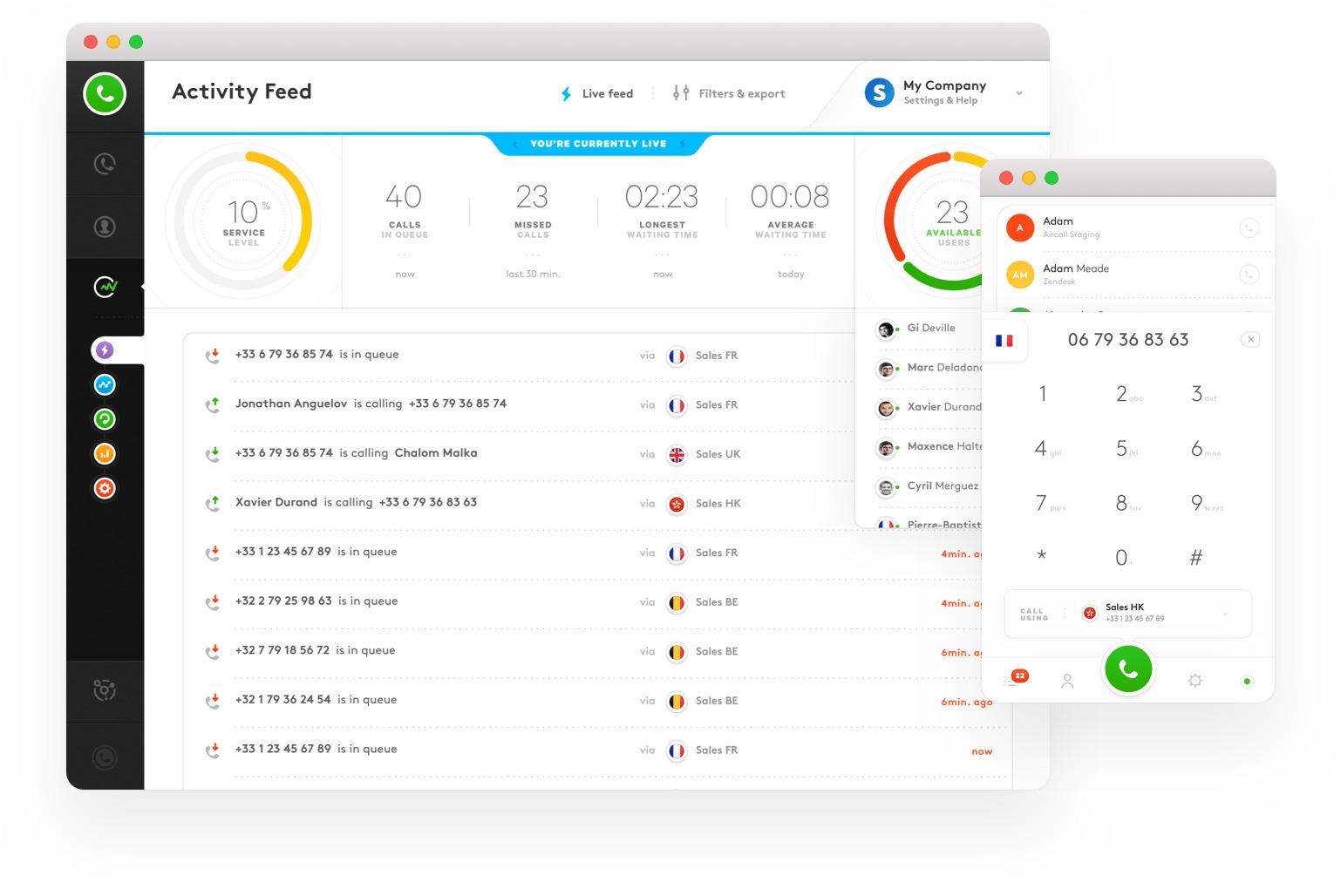 Cloudtalk
Cloudtalk offers many features, such as call recording, call routing, international numbers (including tags), toll-free numbers, short numbers, call-back features, and customized business hours. You also get advanced features that integrate with both business and sales tools. It also provides statistics and communications monitoring, including utilities and a call center.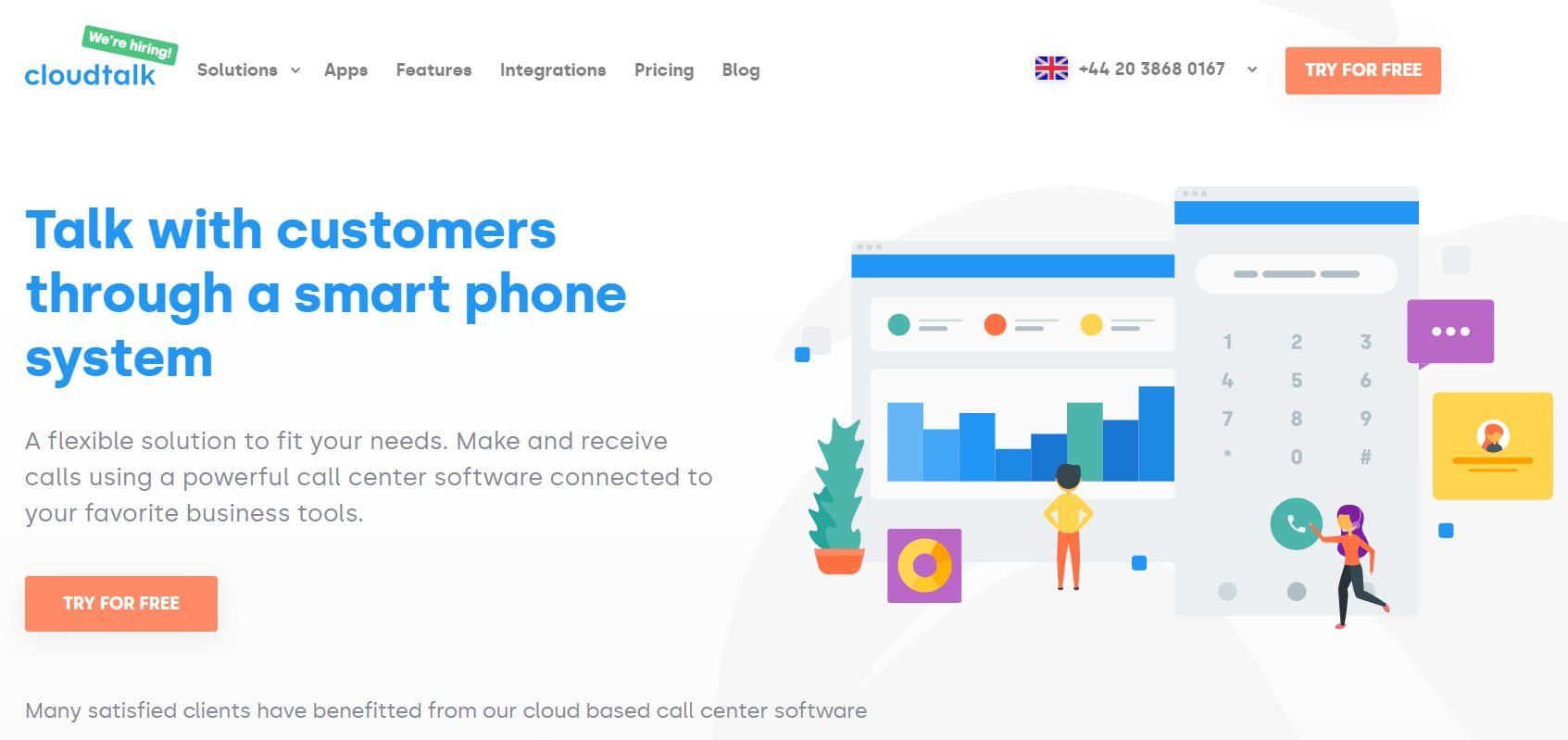 7. Proposal Creation
Proposal tools help sales professionals create online proposals for daily sales activities and new business areas. The following tools are helpful in this regard…
Proposify
Proposify helps you create improved business proposals online through interactive quotations, metric measurements, notifications, eSignatures, content libraries, customizable fields, and variables. It allows for the addition of videos, is available in multiple languages, and has the comment and chat features.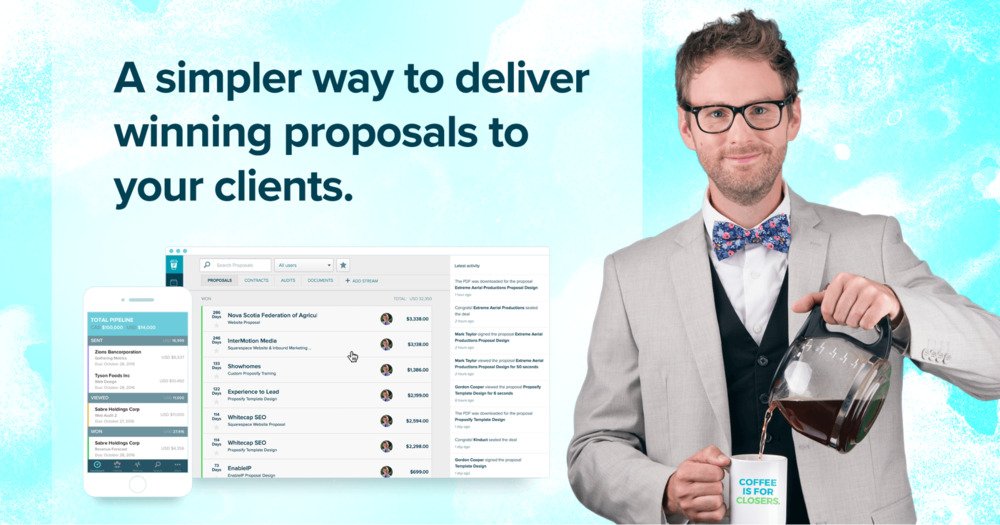 Better Proposals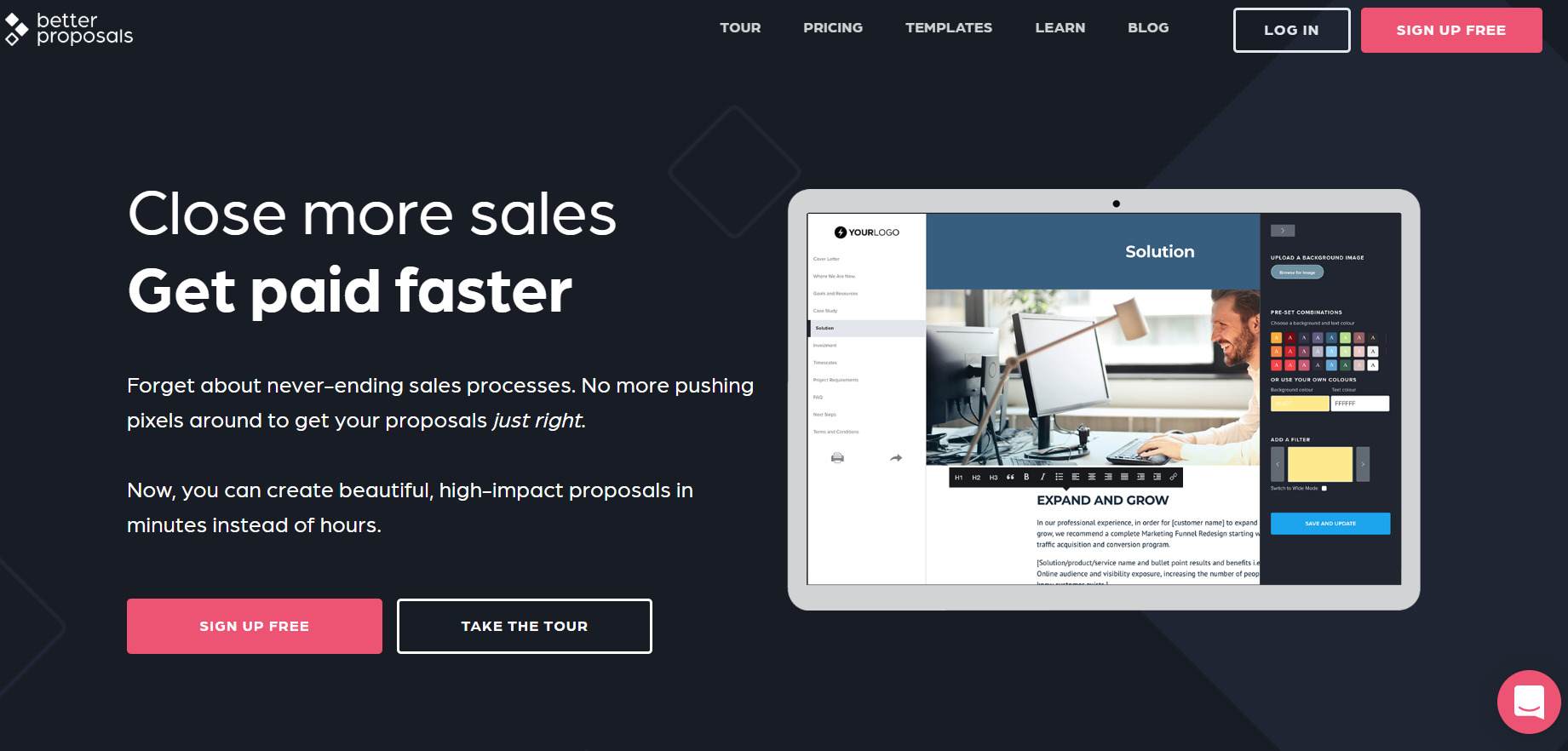 Better Proposals creates some of the best cover pages, helps with quick proposal writing, and is user-friendly. It also has an integrated signature and payment features that make proposal writing easy, and it offers a 14-day free trial.
8. eSigning
With proposal creation, there is a need for digital signatures, and software can help with eSigning. Most proposal makers offer integrated signing features. However, at times, proposals are created in different software, so the urgent signature is needed. The following software can help with eSigning:
Signaturely
Signaturely is a free e-signature solution to get legally-binding online signatures on forms, proposals, and agreements online.
Signaturely's simple interface, allows you to add a space for a signature by uploading your proposal and adding the space for the signature online. Then, you send it to the relevant parties through the platform to get signed.
All of the signatures collected by Signaturely are legally binding.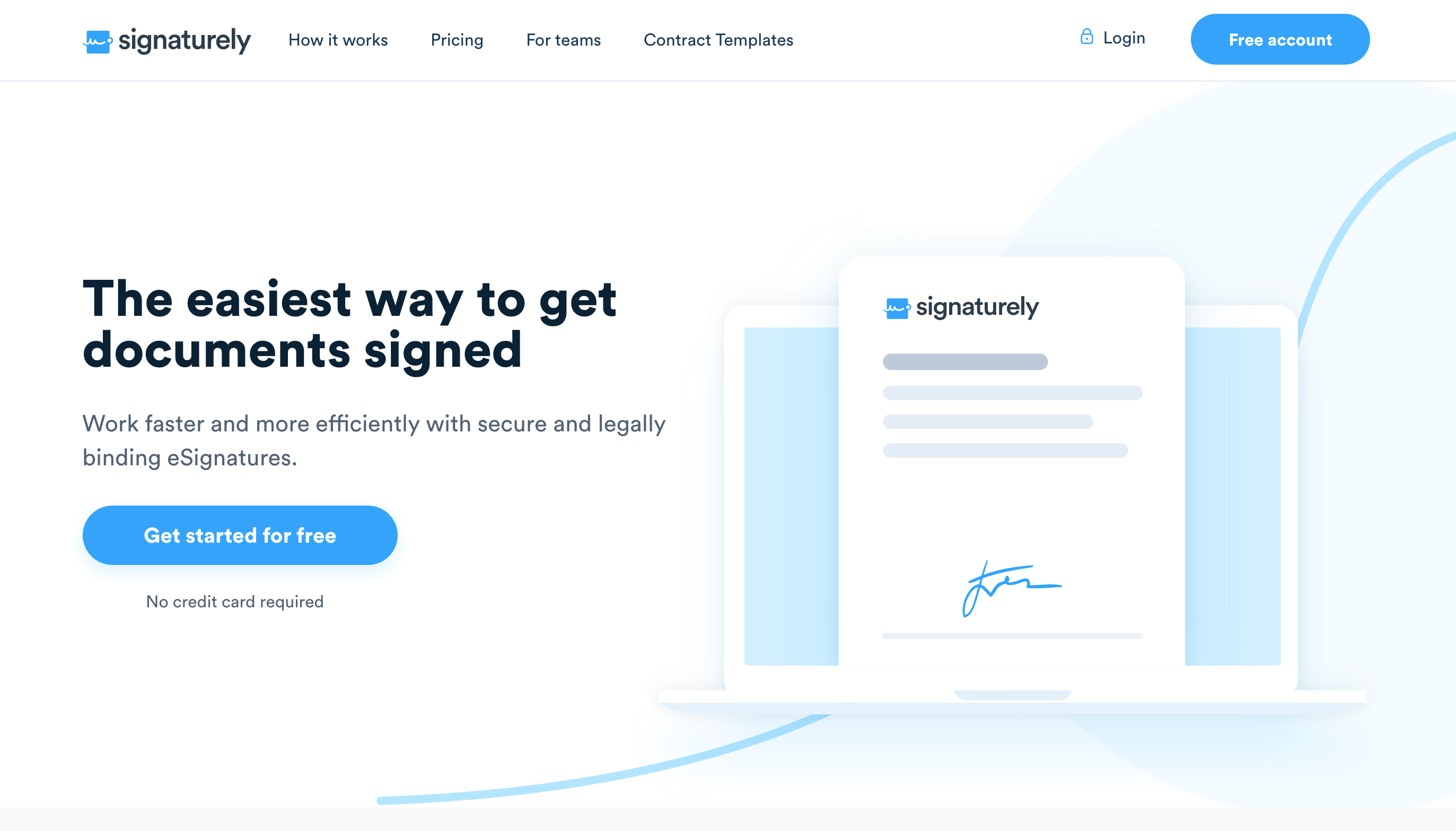 DocuSign
DocuSign helps with the creation of both online proposals and eSignature features. This tool is fast, and it helps with quick document signing. You can easily integrate DocuSign with other apps, and it has more than 200 million users around the globe.
DocuSign not only allows people to sign documents anywhere, but also has reliable cloud access for document storage.
Hellosign
Hellosign has flexible workflow processes that easily facilitate the crafting and signing of proposals. It's user-friendly, offers easy signature features, and cloud storage. Proposals created on other apps can also be easily amended on this platform, along with convenient API features.
Conclusion
Managing the team's professional productivity is crucial and the tools mentioned above can help boost sales productivity and performance. They capture and nurture leads, and they plan and execute appointments, urgent meetings, and create personalized calls. In addition, they aid with proposal design, proposal sending, email marketing, and electronic signatures, which is beneficial for both customers and businesses.