No matter what industry you're in, your sales team needs a robust lineup of sales tools to succeed in today's digital world. Fortunately, there are plenty of free sales tools available, so let's take a look at how your business can start using them today.
Quick Links:
19 Free Sales Tools to Upgrade Your Business
There is a multitude of free sales tools that offer a wide range of fantastic features and options. Many tools offer both free and paid versions, giving you the opportunity to try out the service or use it within its free parameters before paying for the full version.
Here are 19 free sales tools to upgrade your business.
1. UpLead
Best for lead generation and finding emails
UpLead is an industry-leading email and lead generation tool that will take your sales team to the next level. With world-class tools such as the prospector, email finder, email verifier, and more, you'll have a suite of tools right at your fingertips as soon as you sign up.
The free version lets you test drive all features and options on the UpLead platform, so you can make an informed decision about your lead generation service. With UpLead's 95% data accuracy guarantee, you can efficiently boost your lead generation tactics.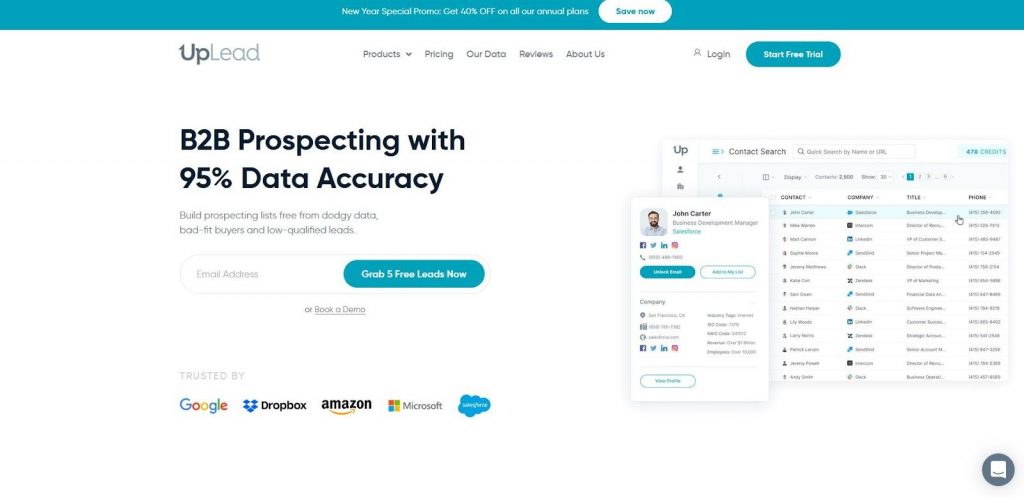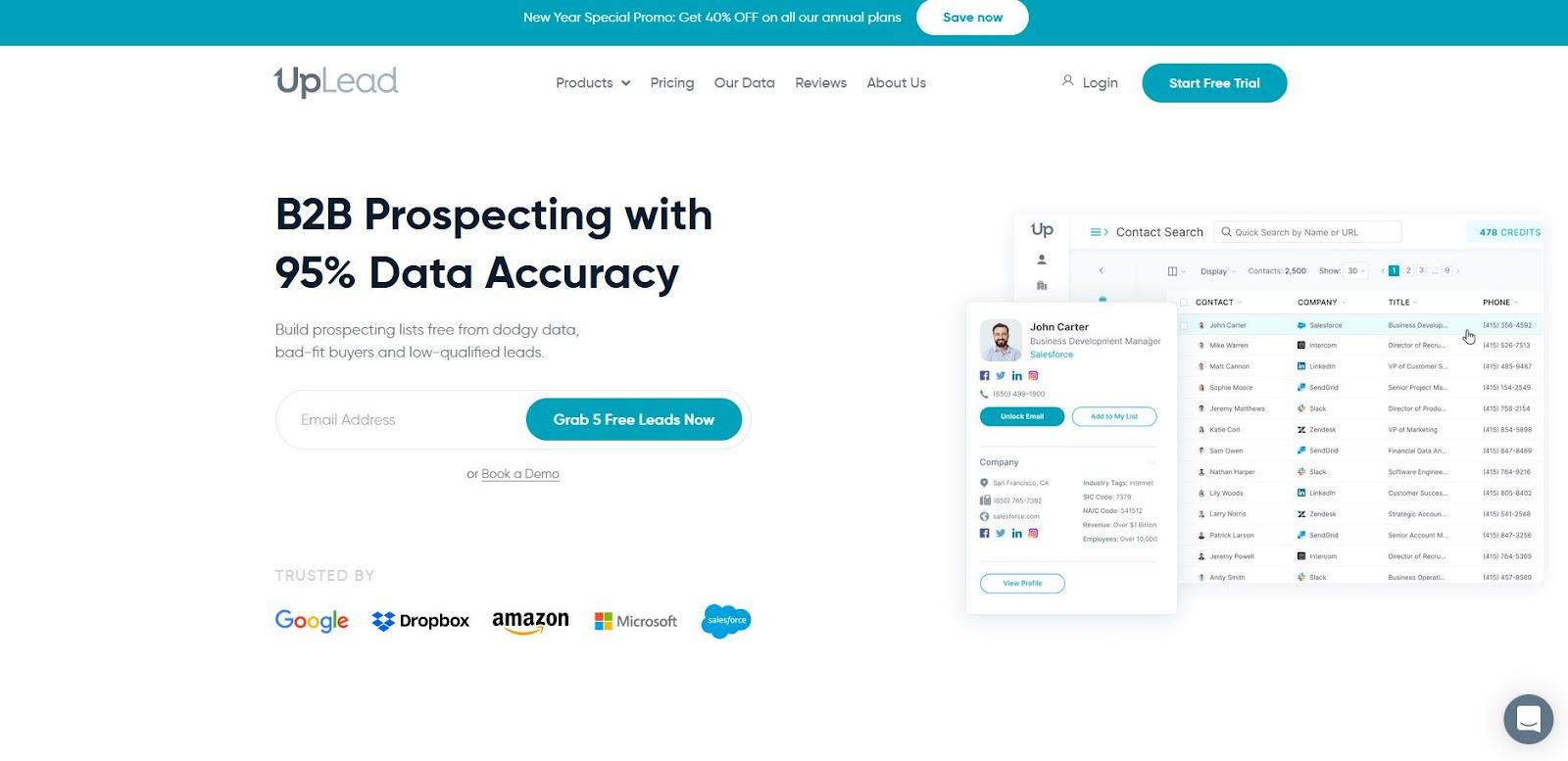 Start Your 7-Day Free UpLead Trial
Lead generation doesn't have to be all that painful. With UpLead, you can easily connect with high-quality prospects and leads to grow your company.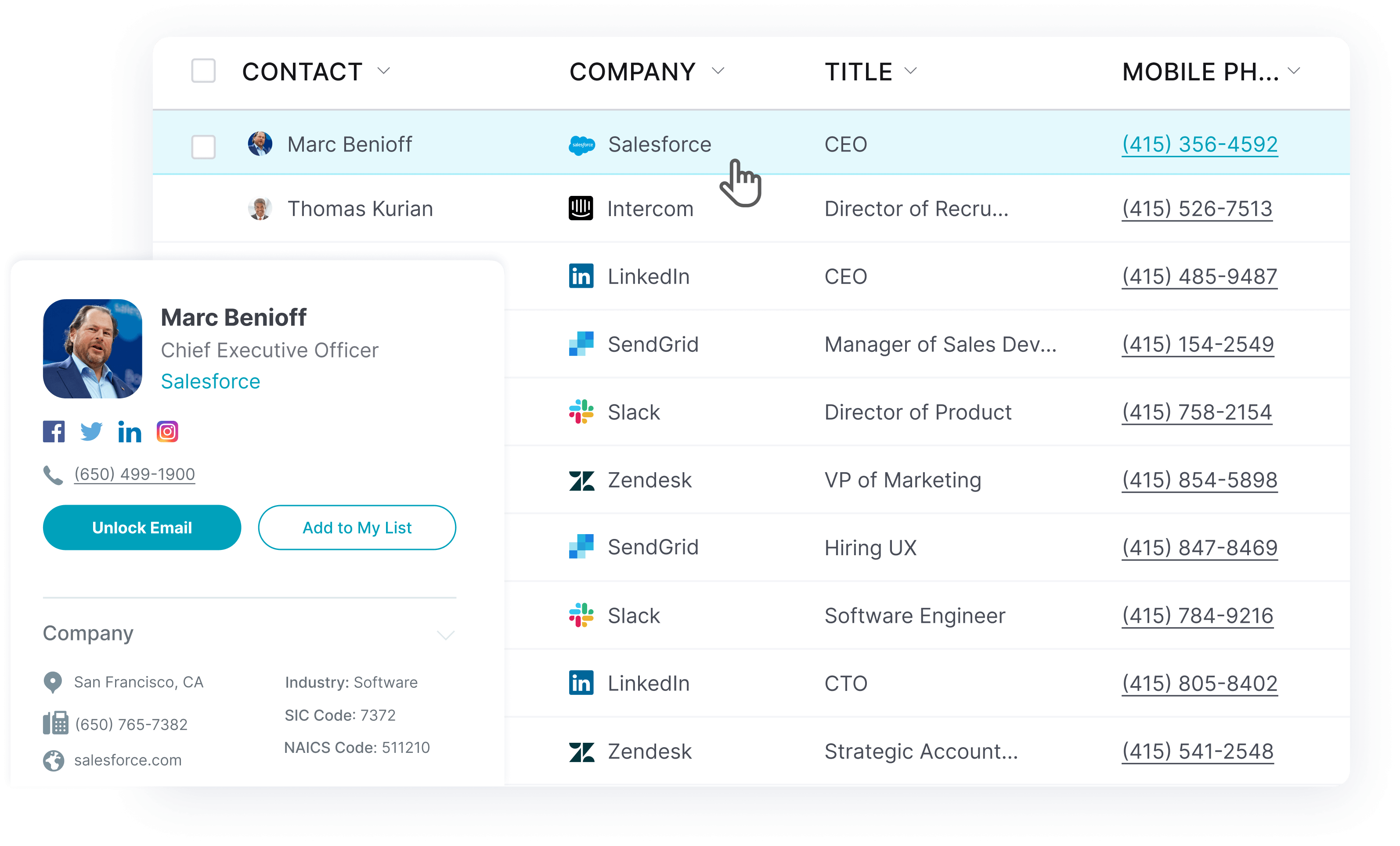 2. Hubspot CRM
Best for customer management
Building strong relationships with new and existing customers is vital for the success of any business. Whether you have 10 customers or 10,000, you need a customer relationship management (CRM) tool. These systems allow you to seamlessly track contact history with each customer, build customer profiles, and tailor future messages to your clients' specific needs.
Hubspot is a leading CRM tool that also offers an unlimited free option. You can access free features such as contact management, contact website activity, tasks and activities, shared inboxes, and so much more. If you're looking for another kind of CRM, you can also consider other Hubspot alternatives.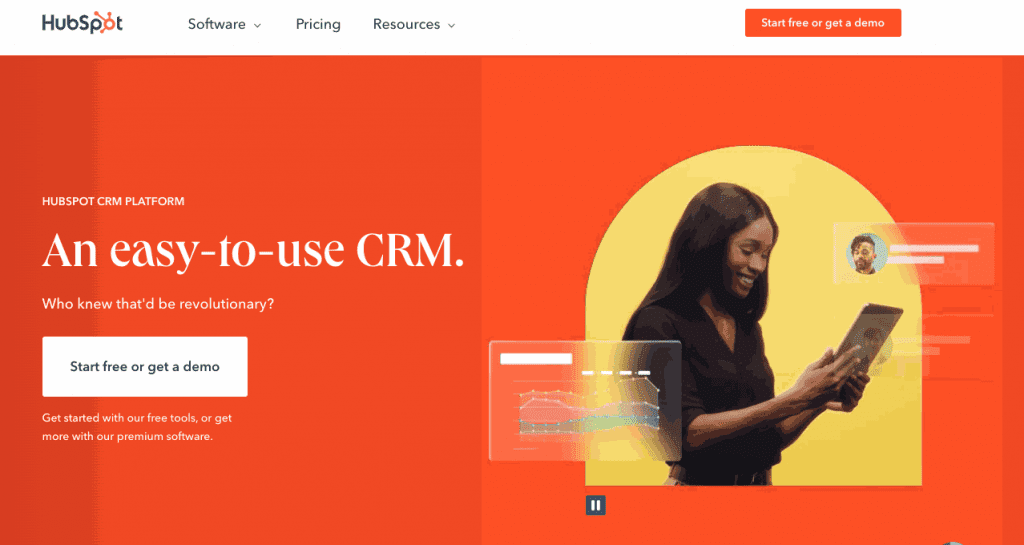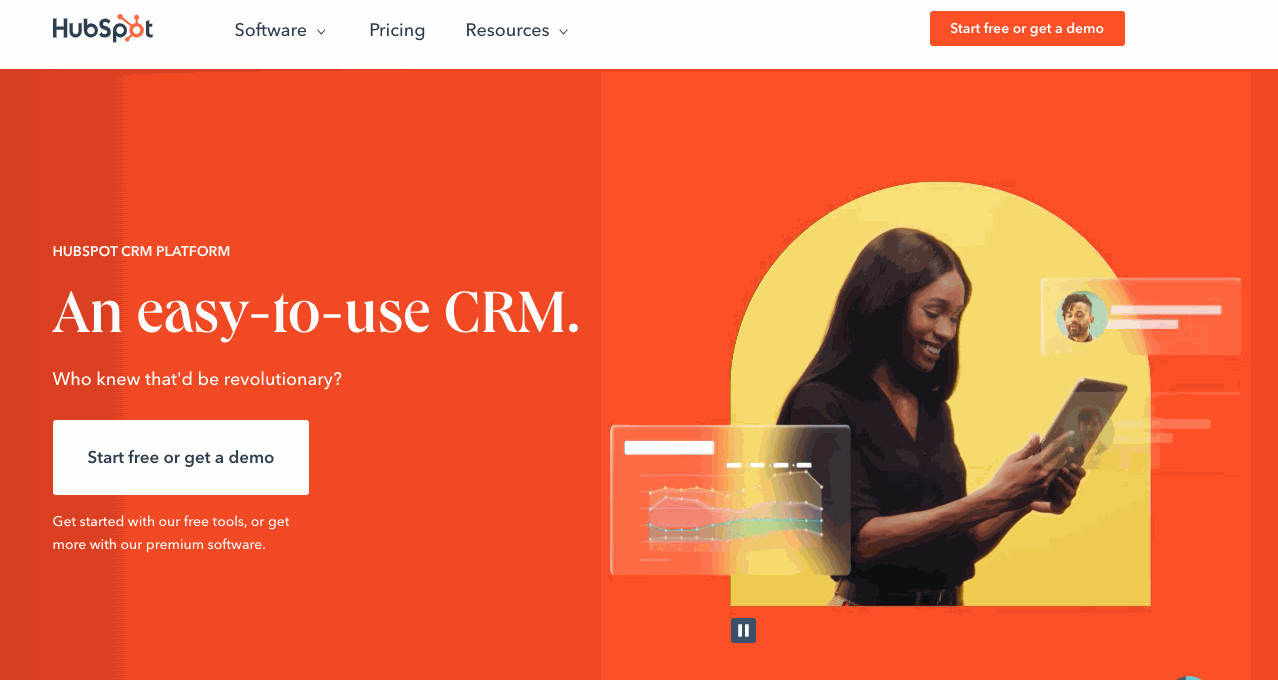 3. Calendly
Best for staying organized
Make setting appointments a breeze by signing up for Calendly. The free version can integrate directly into your email platform. This program allows you to set up unlimited one-on-one appointments through an easy-to-use platform. Calendly is ideal for virtually any sales team.
Your availability can be shared with contacts, and the platform makes it extremely easy to schedule appointments. This simplified process can help your team schedule more meetings with potential clients. With Calendly, you can start setting appointments immediately after you sign up.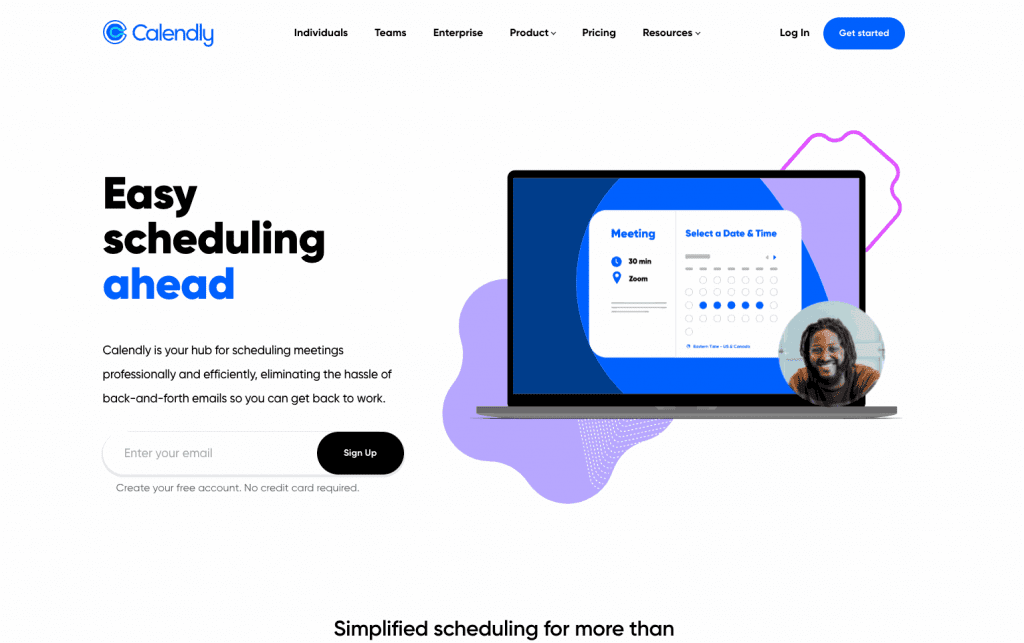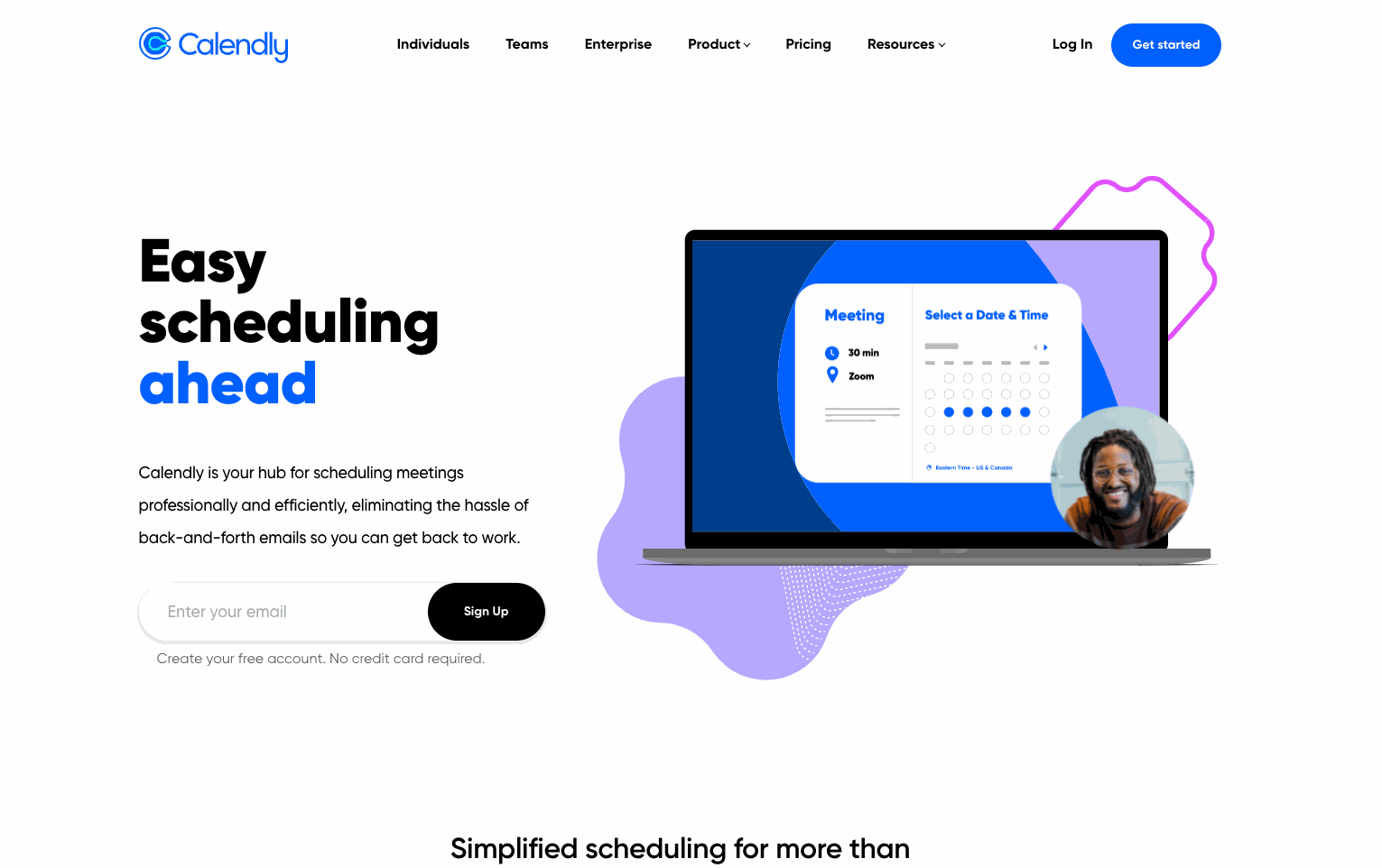 4. Signaturely
Best for signing documents
With digital signatures formally recognized as legally binding in dozens of countries around the world, it helps to have a platform that simplifies the process. That's where Signaturely comes in. The streamlined system lets you upload documents, generate a digital signature, and send the document directly to other collaborators.
Creating a signature is simple. All you need to do is type, draw, or upload your handwritten signature and you can use it on Signaturely again and again. It's free to sign up, and you can use the free plan indefinitely; it comes with three signature requests per month and a host of integrations, making it ideal for low-volume digital signature needs.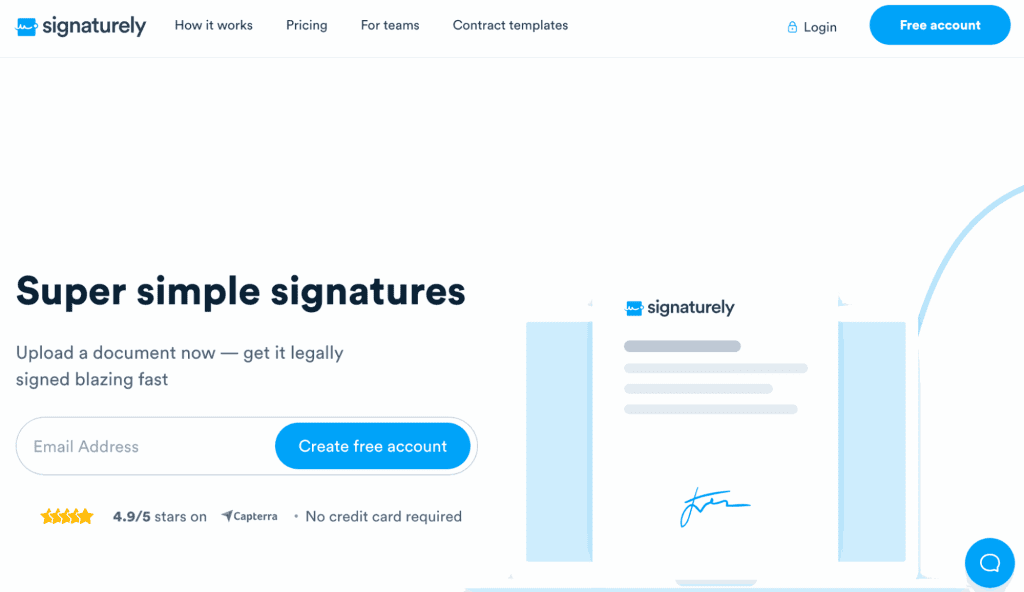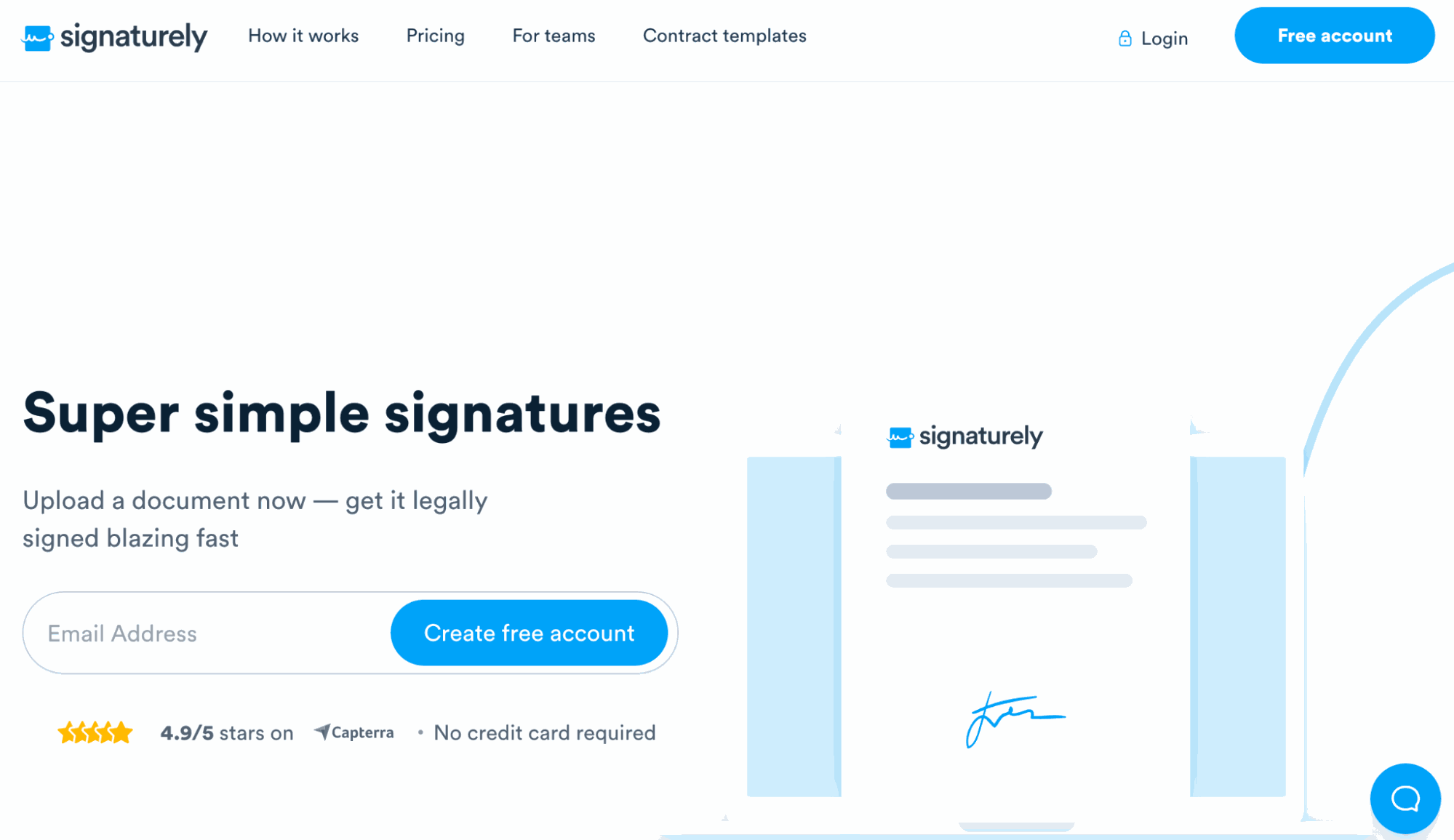 5. Freshsales
Best for marketing campaigns
Freshsales is a robust tool that's great for marketing campaigns. The free version allows you to access contact and account management features as well as contact lifecycle stage tools. Ideal for moving prospects through your sales funnel, Freshsales has a very generous free plan.
Not only will you have contact and account management software available, but you'll also be able to contact your accounts through chat, phone, and email that's built right into the platform.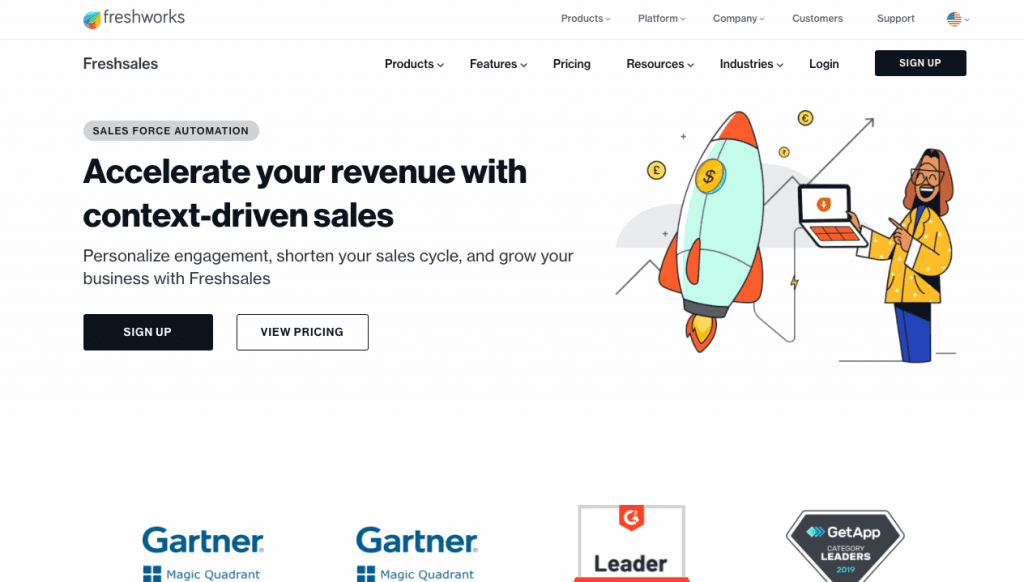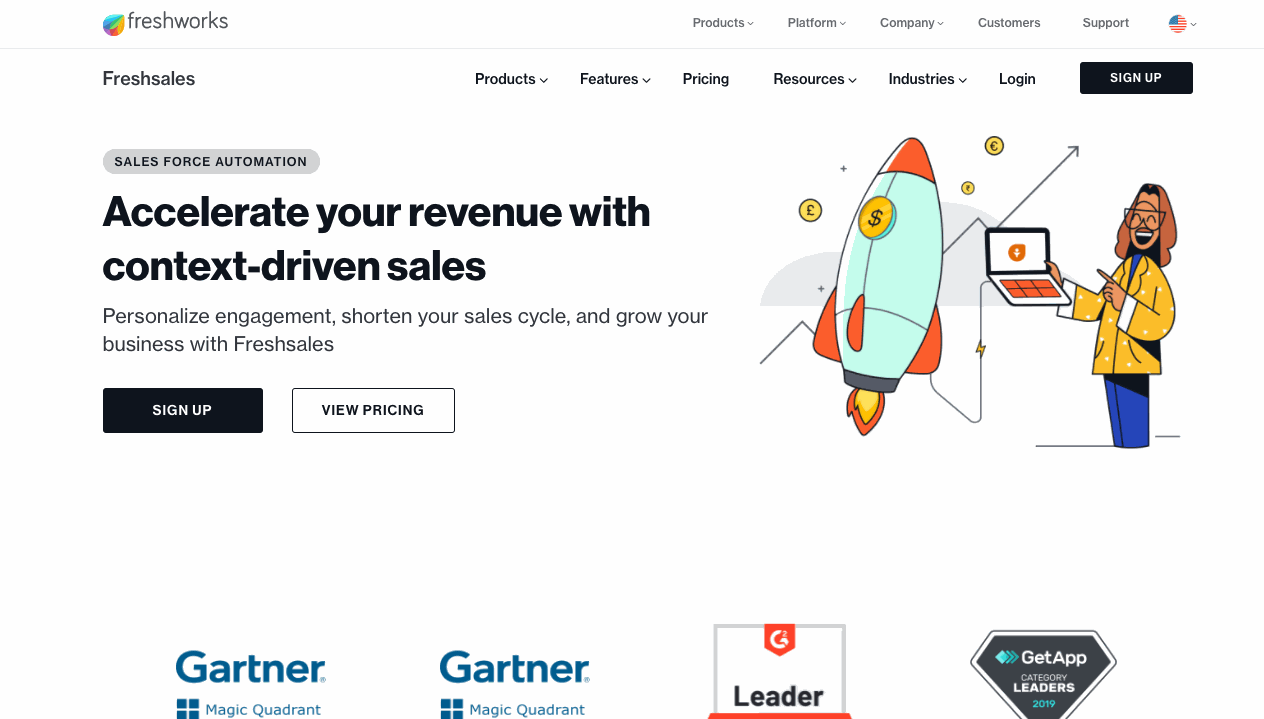 6. Google Sheets
Best for collaboration tools
With a host of business productivity tools that rival Microsoft's powerful lineup of software, Google Suite has taken the business world by storm. One of the most popular tools within the Google Suite family is Google Sheets, a spreadsheet software designed with real-time collaboration in mind.
With advanced data analytics capabilities, a simple-to-use platform, and an impressive lineup of functions available, Google Sheets is the best free spreadsheet software on the market today. All you need to sign up is your Gmail account. You'll have the ability to start capturing and analyzing data on the cloud-based platform right away. Share your work, collaborate with others, and never have to worry about losing your work again with Google Sheets' auto-save feature.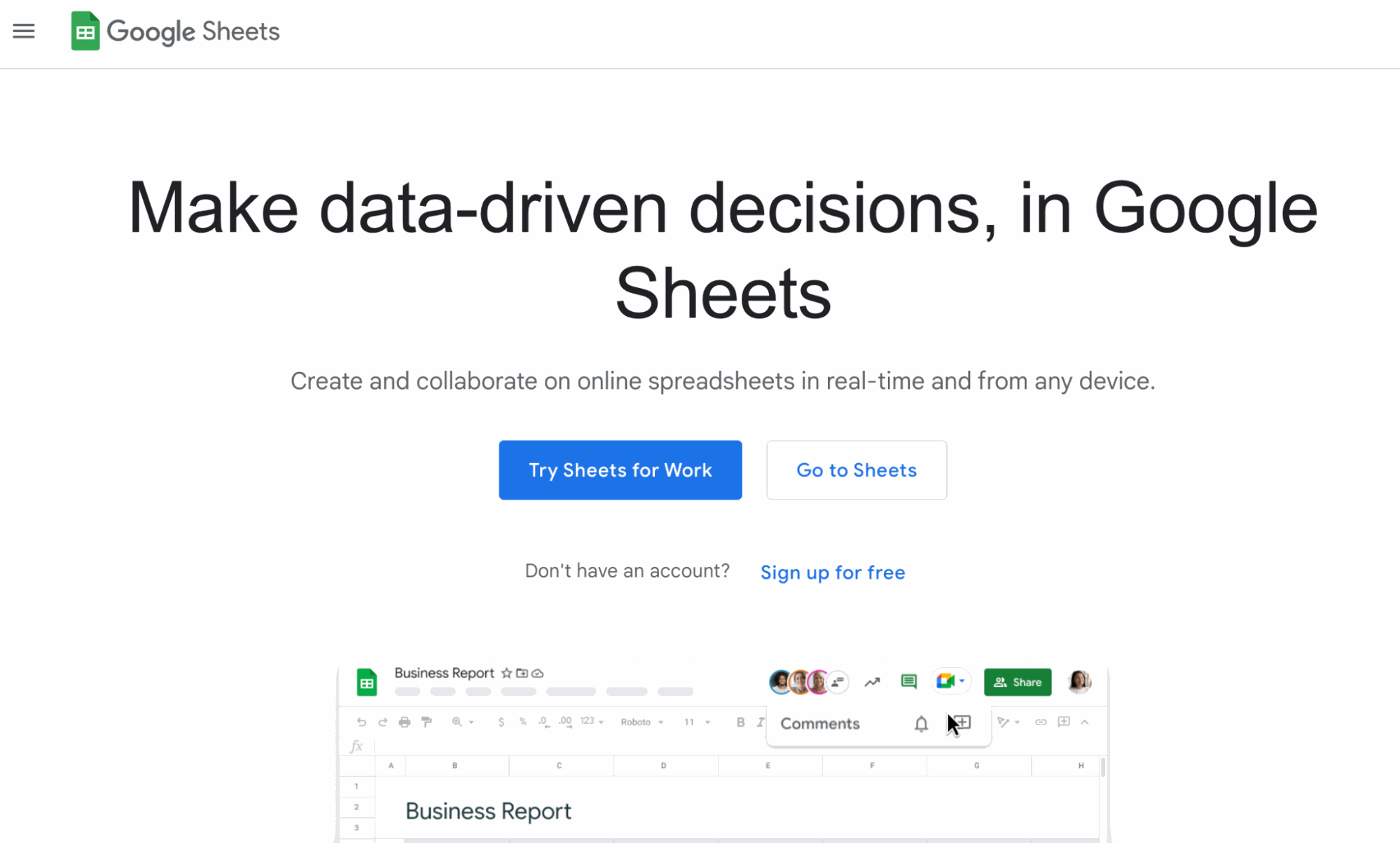 7. Canva
Best for creative projects
Ideal for creatives within your business, Canva lets you quickly design and develop creative pieces for print, newsletters, your website, and so much more. Canva also offers one of the best free plans on this list; the free version comes with over 250,000 free templates, hundreds of thousands of free photos and graphics, 5GB of cloud storage, and more.
Canva makes it easy for creatives and non-creatives alike to put together high-quality visual materials. Create a website, build a newsletter, create your business branding, or collaborate on a presentation—all from the Canva platform.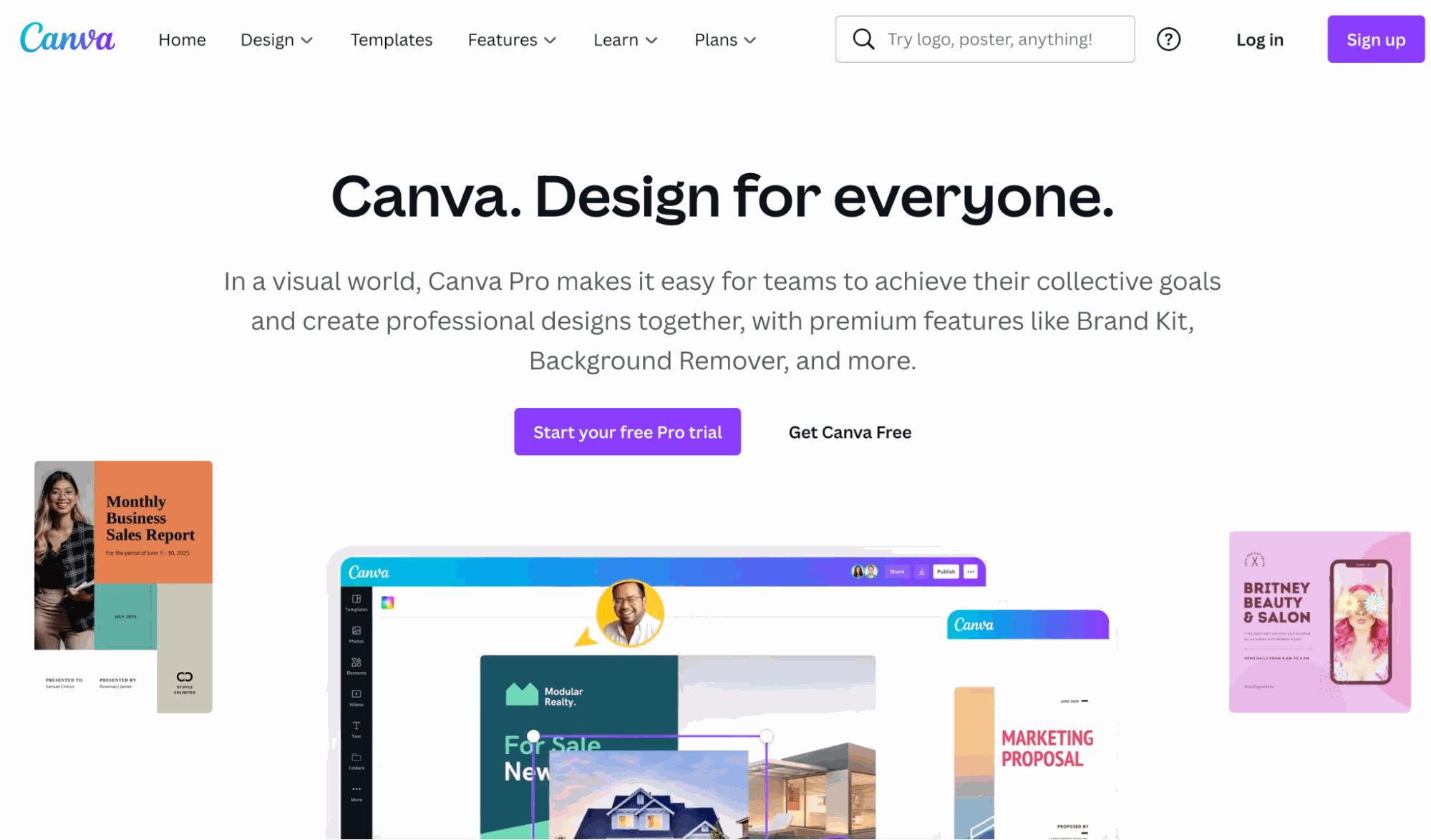 8. Clockify
Best for time management
Need to keep track of your time or how your employees are spending theirs? Clockify lets you do just that, and it's completely free, forever. No matter how many employees or users you have, Clockify is still available at no cost. The platform is packed with vital tools that any business needs, including time tracking, timesheets, calendars, expense reports, and more.
Not only does this tool allow you to track items—it also helps you manage them. Approve timesheets, review invoices, and generate reports, all for free. If you need help managing your team's time, Clockify is just what you need.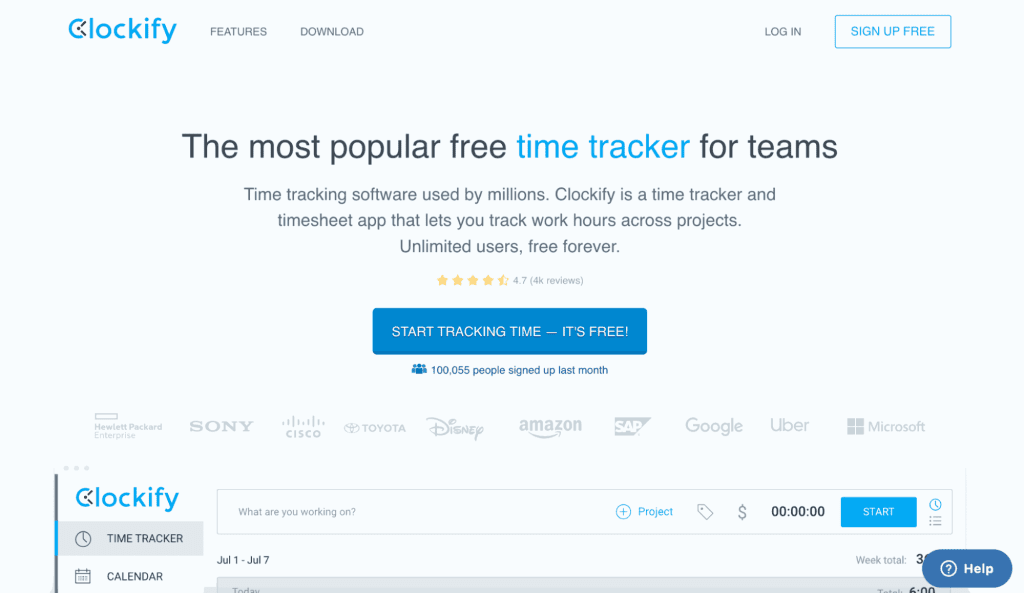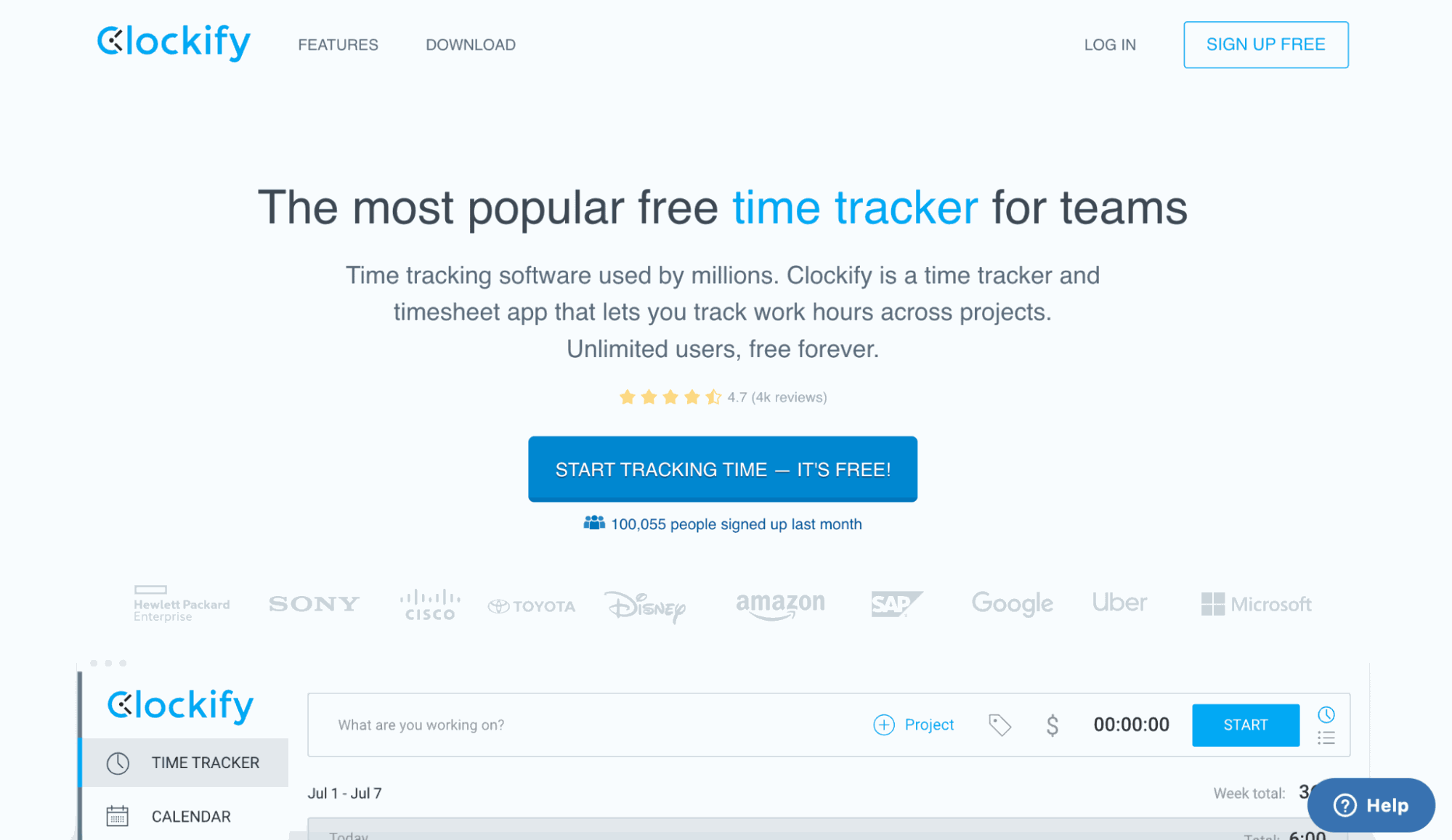 9. Zoom
Best for staying connected
No matter what business you're in, chances are you've seen or used Zoom in one way or another. Zoom is a world-class video conferencing software that has millions of users around the world. The platform has multiple pricing tiers, including a free option that allows users to host unlimited meetings for up to 40 minutes at a time, with up to 100 participants.
Small businesses may not need anything more than the free version of Zoom. You can also leverage Zoom's in-meeting tools, such as private and group chats, as well as whiteboards for brainstorming and collaboration.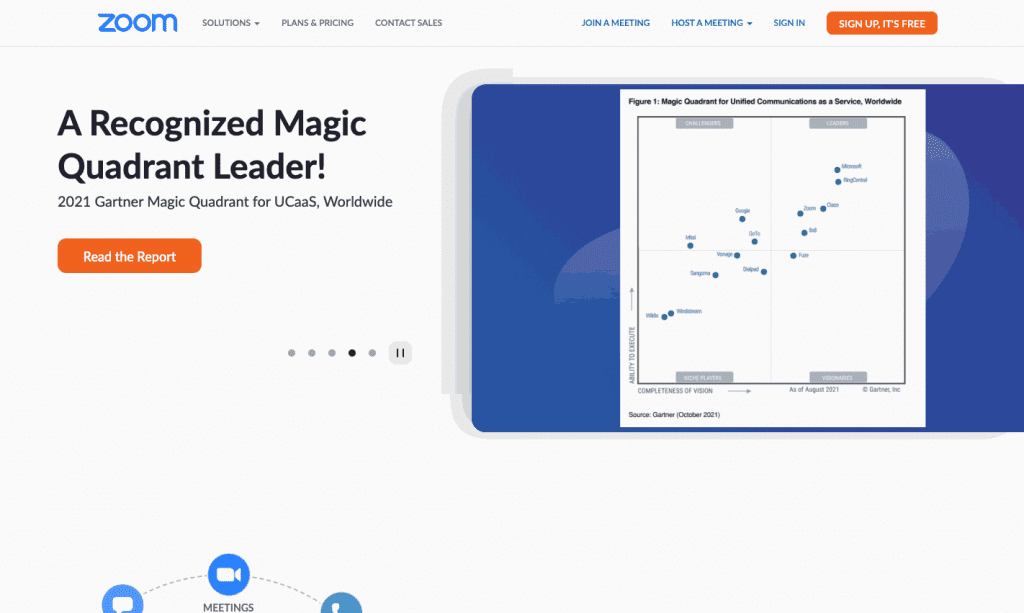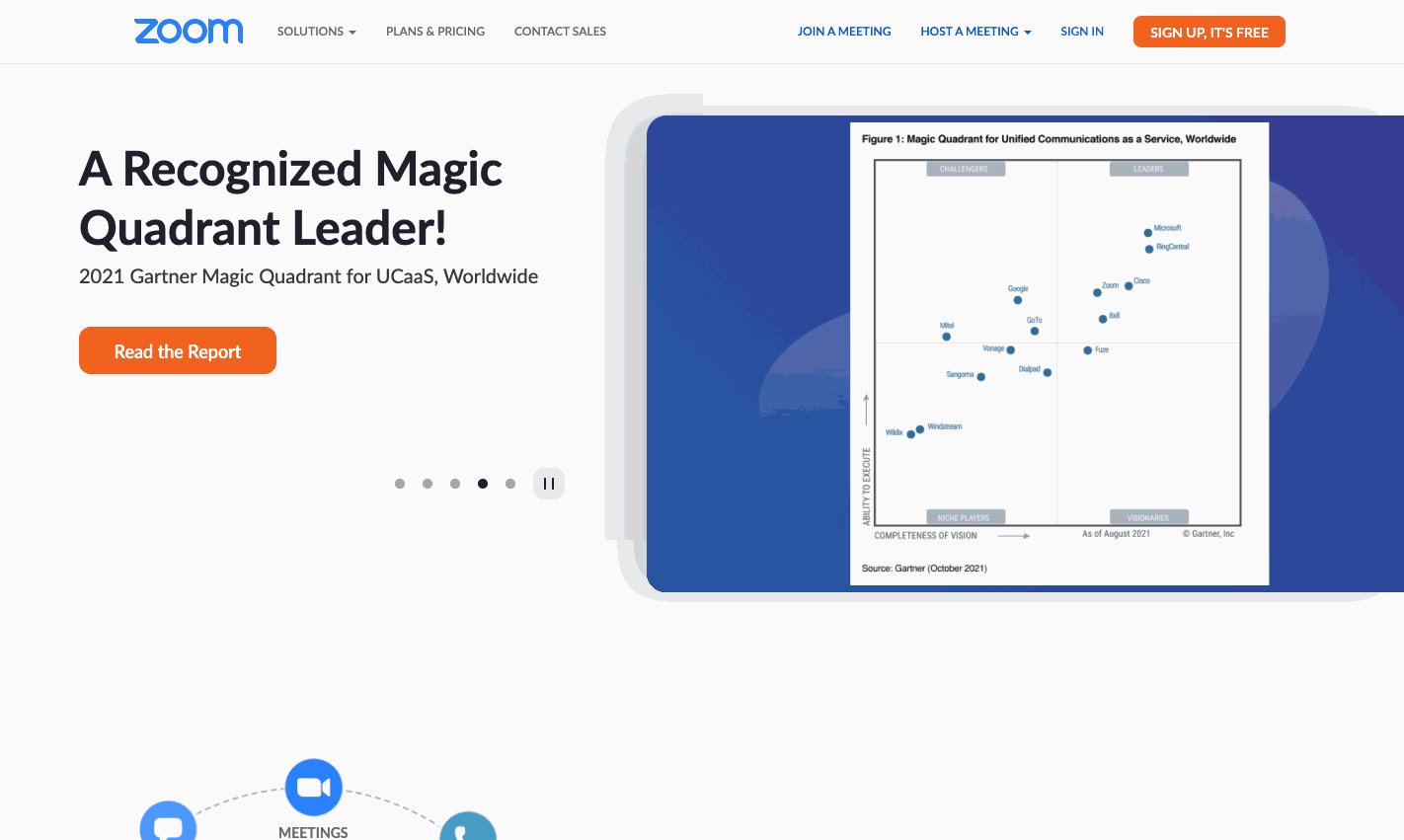 10. Grammarly
Best for spelling and grammar
Whether it's a formal report or internal email, your business documents should have correct spelling and grammar. While tools such as Microsoft Office or Google Docs spell check can catch obvious errors, Grammarly takes it a step further. Not only does it detect spelling, grammar, and punctuation mistakes, but it also identifies opportunities to be more concise and makes suggestions regarding the tone you'd like to convey.
The free version offers an impressive lineup of writing detection services and seamlessly integrates into a number of writing platforms.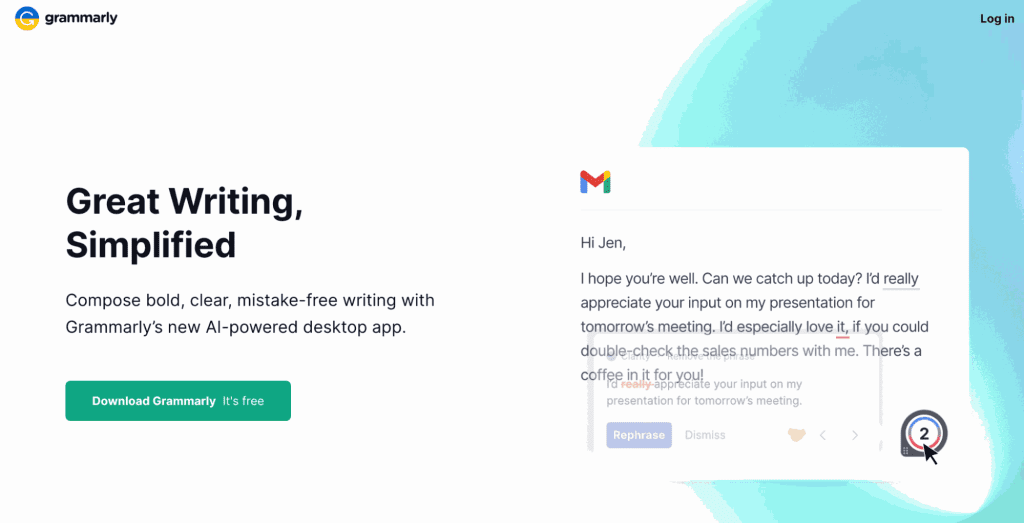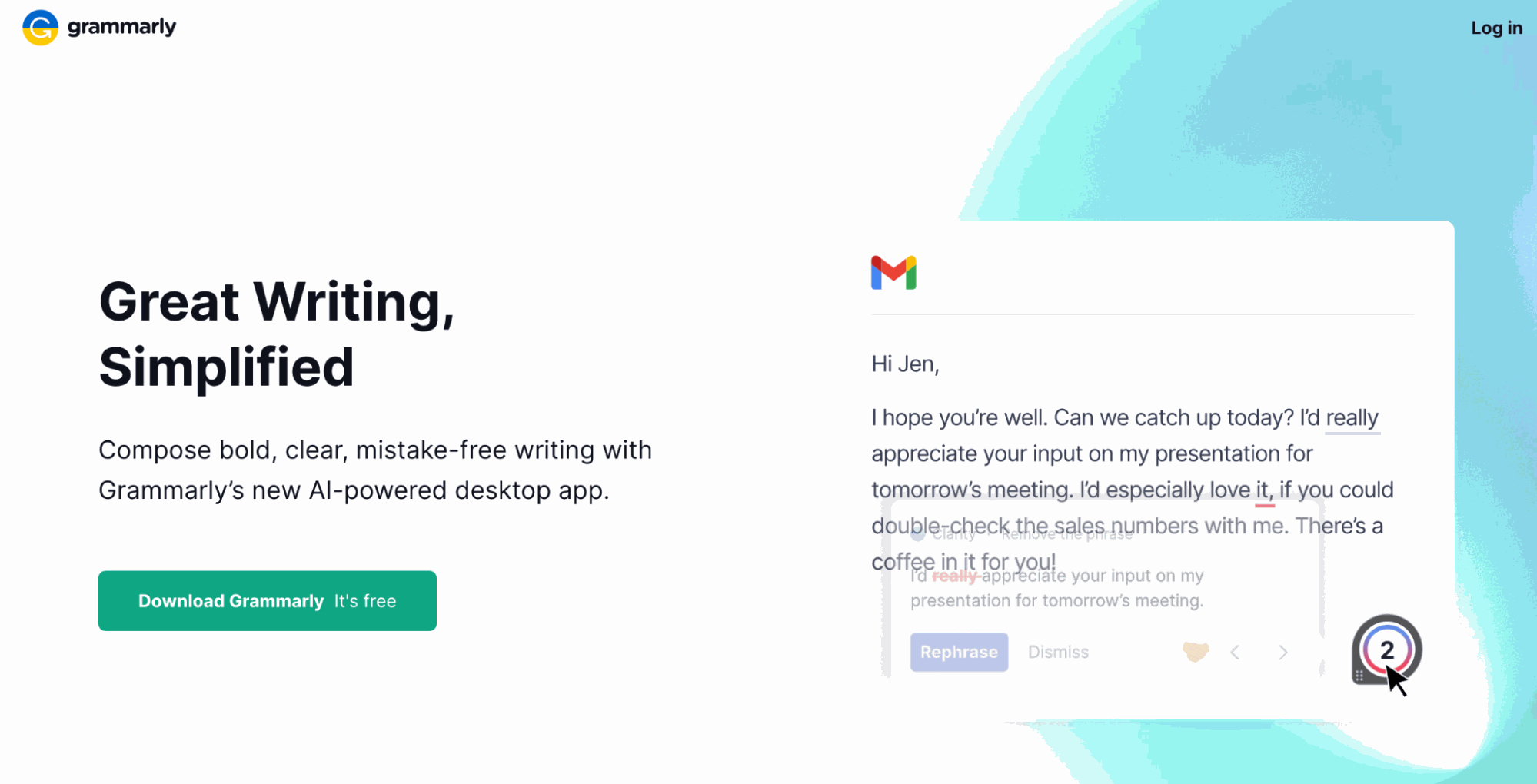 11. SalesHandy
Best for managing cold email campaigns
Launching a cold email campaign can take a lot of time and effort. Whether it's your first cold email campaign or your hundredth, you need a tool that can streamline and automate as much of the process as possible. SalesHandy does just that.
The platform has two separate plan options, each with its own pricing. The cold emailing plan only comes with a free 14-day trial. However, it does include unlimited sequence testing, A/B testing, reports, automated campaign scores, and more.
The other plan option, email tracking, has a free version that allows you to leverage SalesHandy's email scheduling and open tracking features, and it integrates directly into your Gmail account.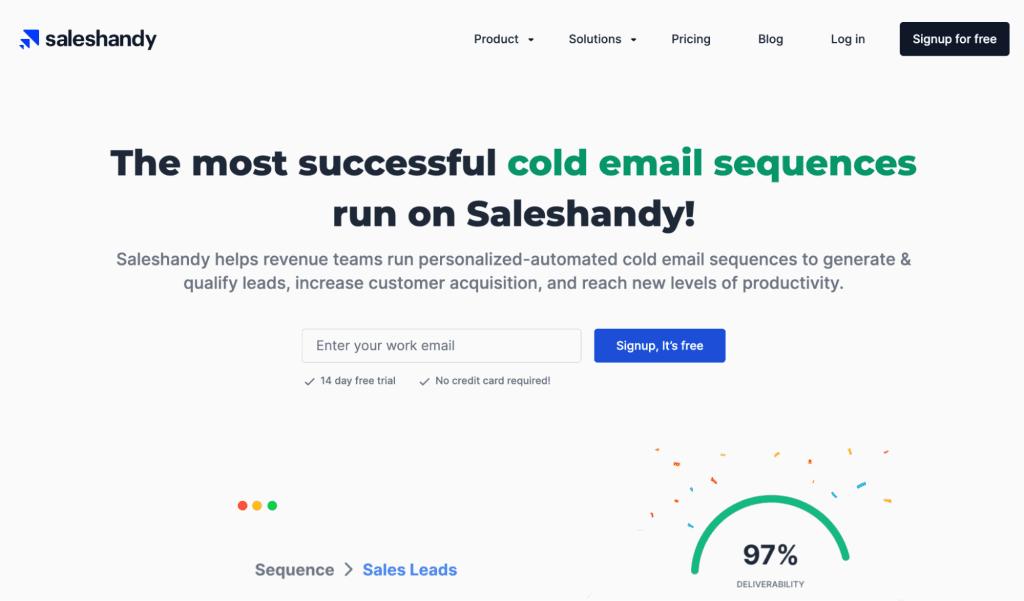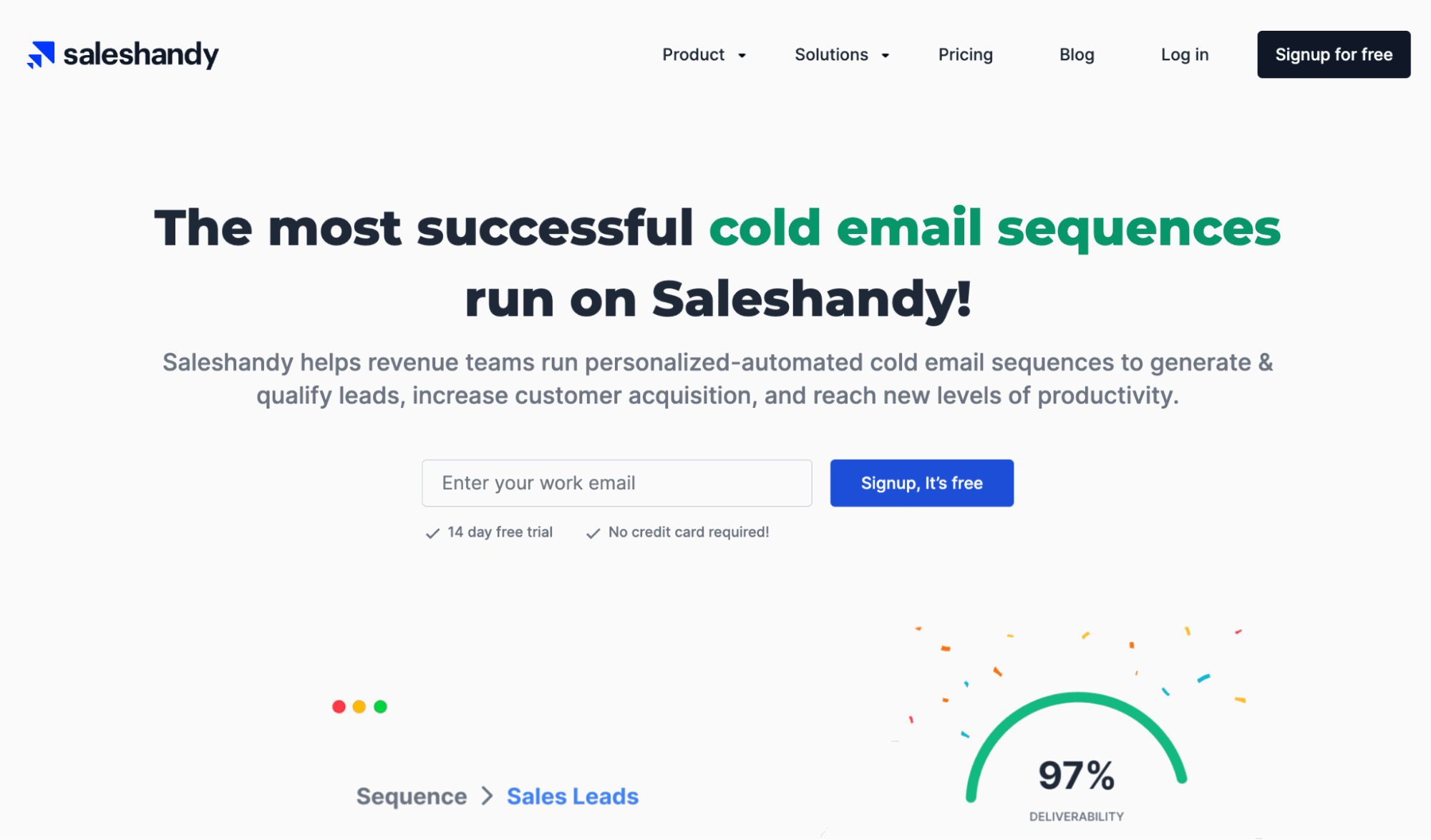 12. Zapier
Best for staying on top of your work
Zapier is an extremely unique tool that can significantly boost your business's productivity. Zapier essentially connects the apps that you're already using at work and allows them to 'speak' to one another. The system allows you to set up a trigger event, as well as a custom outcome. For example, the trigger event may be an inbound lead on LinkedIn. The outcome may be sending an email to the sales team to notify them of the lead or sending an important message in Microsoft Teams.
This is a very basic example of how Zapier can be used, but as you can see, it's a powerful platform that allows you to automate tasks and connect virtually any system that your business is already using.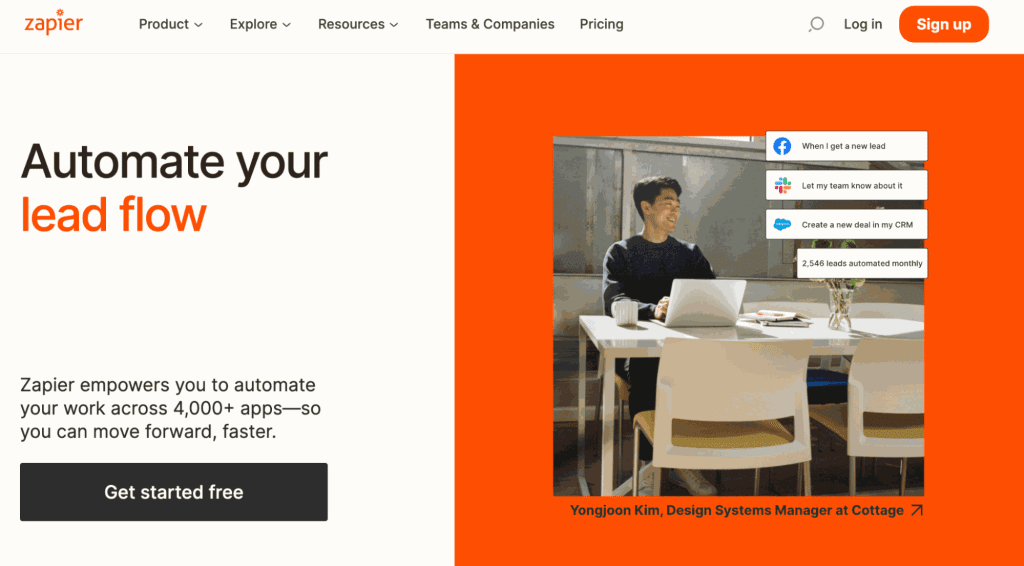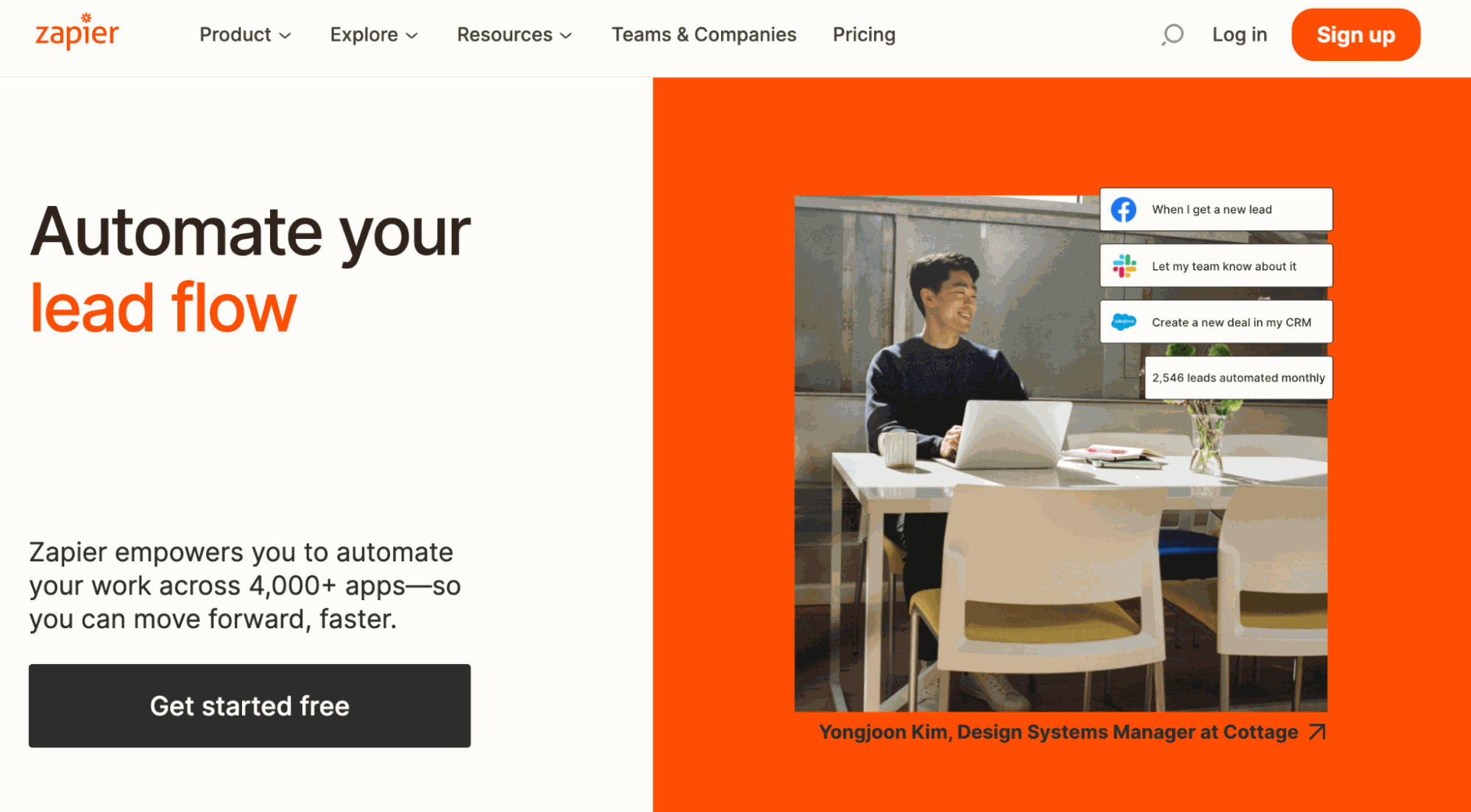 13. Segment
Best for mass data capture
Segment is a free tool that allows you to automate data capture and send that data wherever it is needed. Rather than disjointed data flows that need to be manually pushed to relevant stakeholders, Segment is a centralized data capture platform that distributes information according to your business needs.
For example, Segment captures customer activity, such as page views or clicks on certain products. That information is centralized and stored on Segment and automatically reported and distributed to the correct parties within your business.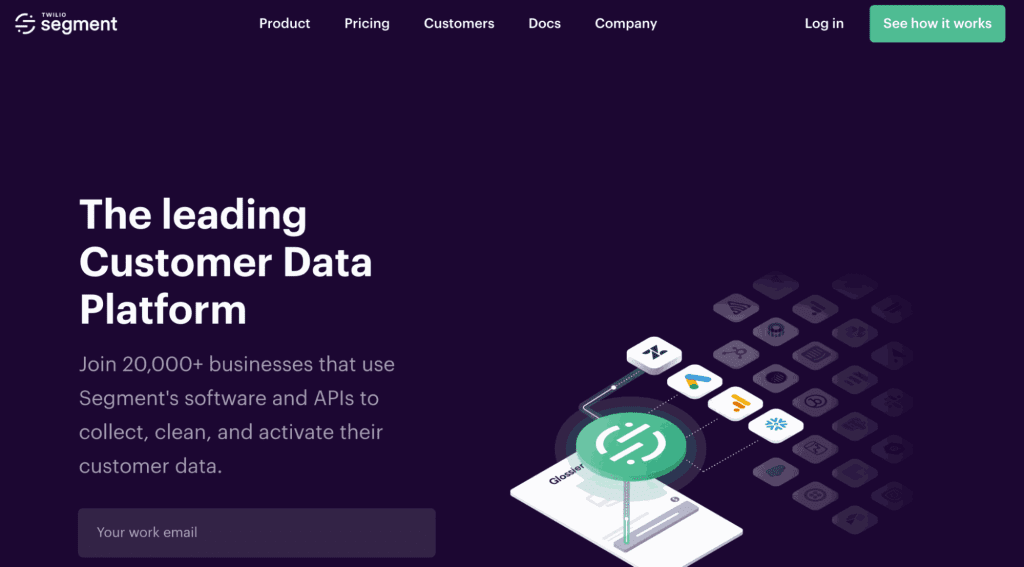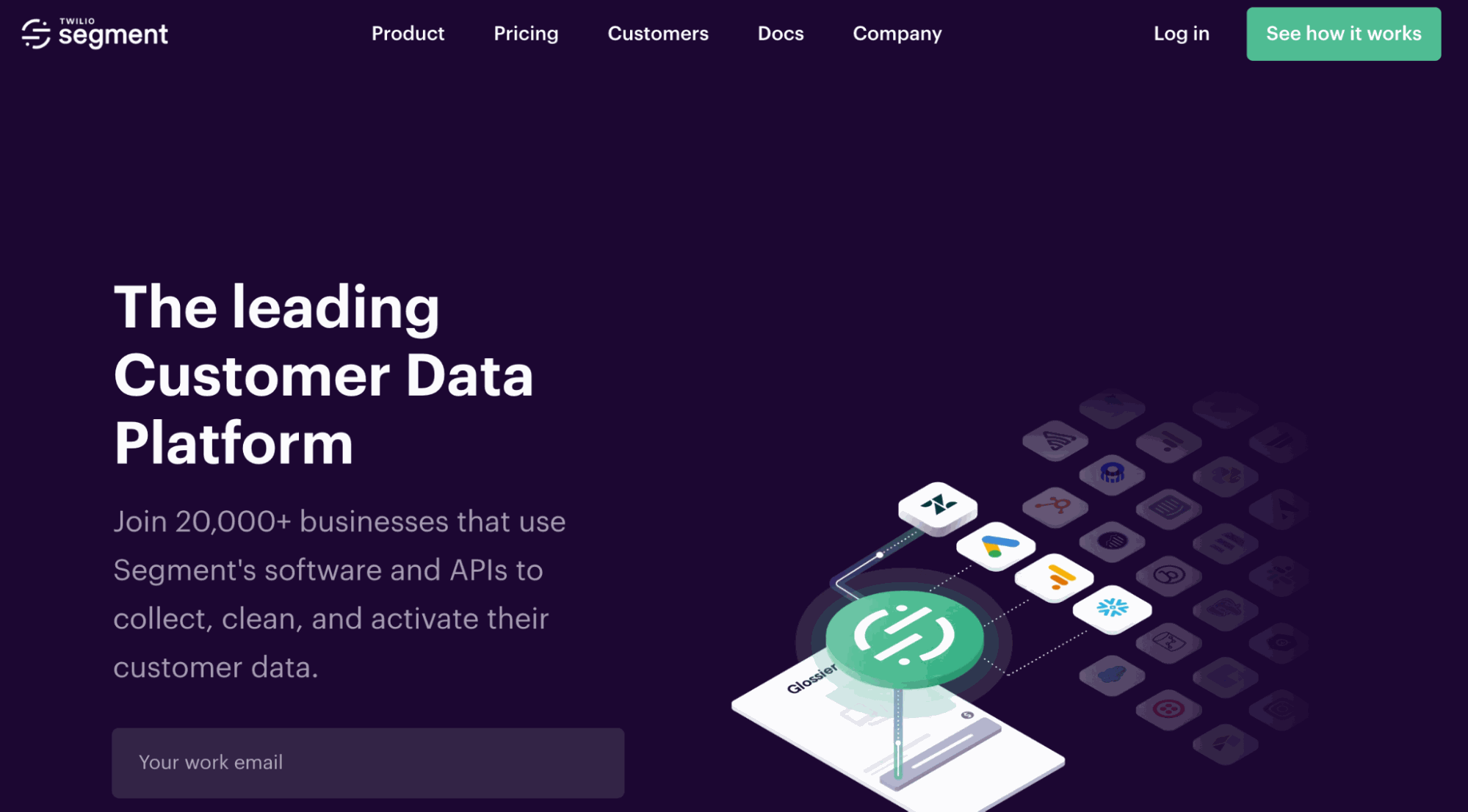 14. Hunter.io
Best for low-volume email campaigns
If you're interested in launching an email marketing campaign, Hunter.io may be a great place to start. This tool's free version allows you to search for and verify email addresses, as well as completely manage an email campaign with up to 500 recipients directly on the platform.
You can only link one email address to the Hunter.io platform, which makes it best for very small businesses with low-volume campaigns.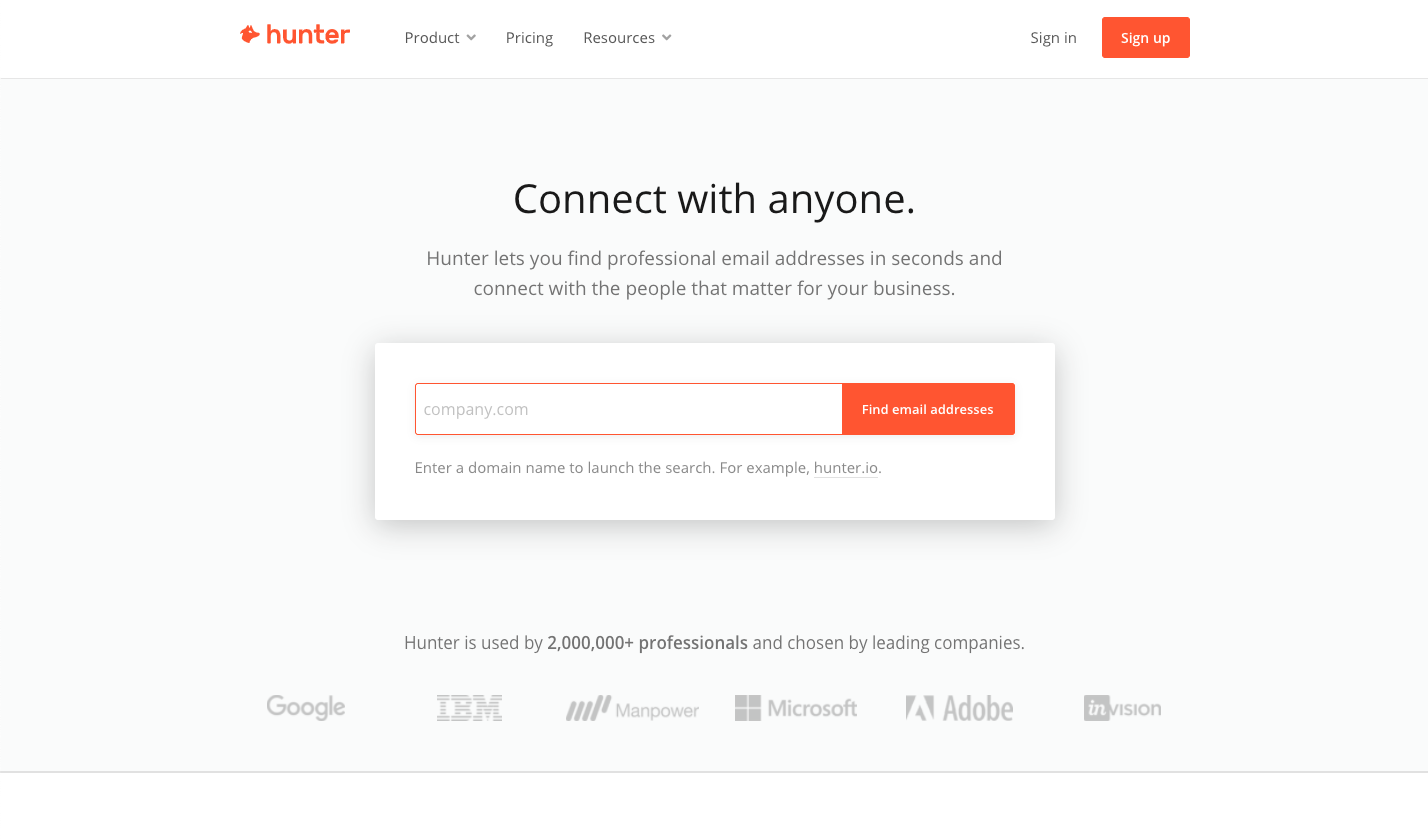 19. FollowUpThen
Best for setting follow up reminders
Some people use handwritten notes, others use calendar invites. No matter how you do it, setting follow-up reminders can be tedious. With FollowUpThen, you can quickly set a follow-up reminder that will integrate directly into your email platform.
Rather than setting up a manual calendar reminder or searching through handwritten notes, you can leverage your inbox as your to-do list. Simply send an email to your account's FollowUpThen email address with the relevant information, and you'll have a task in your inbox to help you stay on top of your work.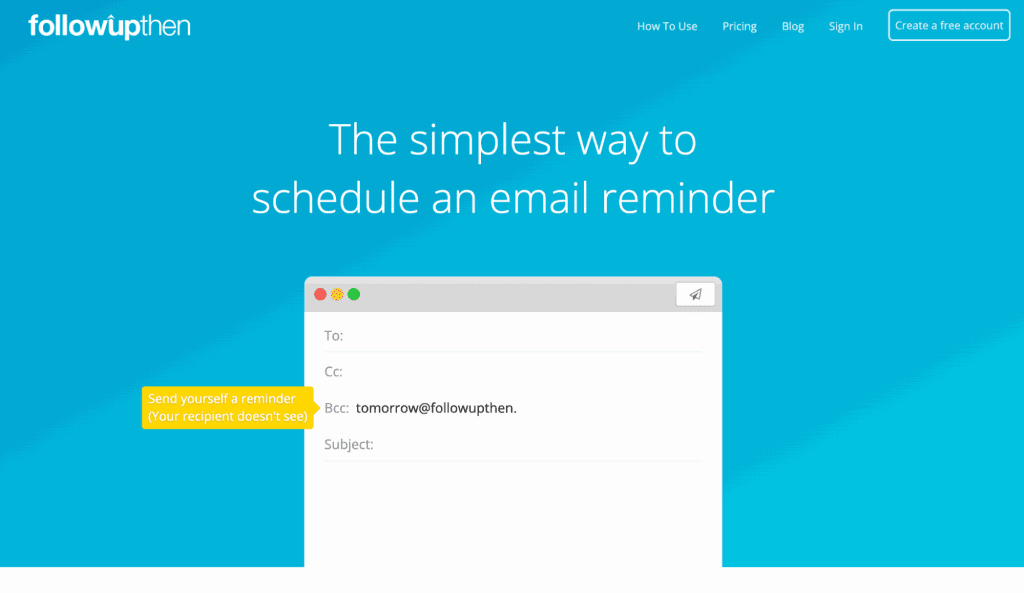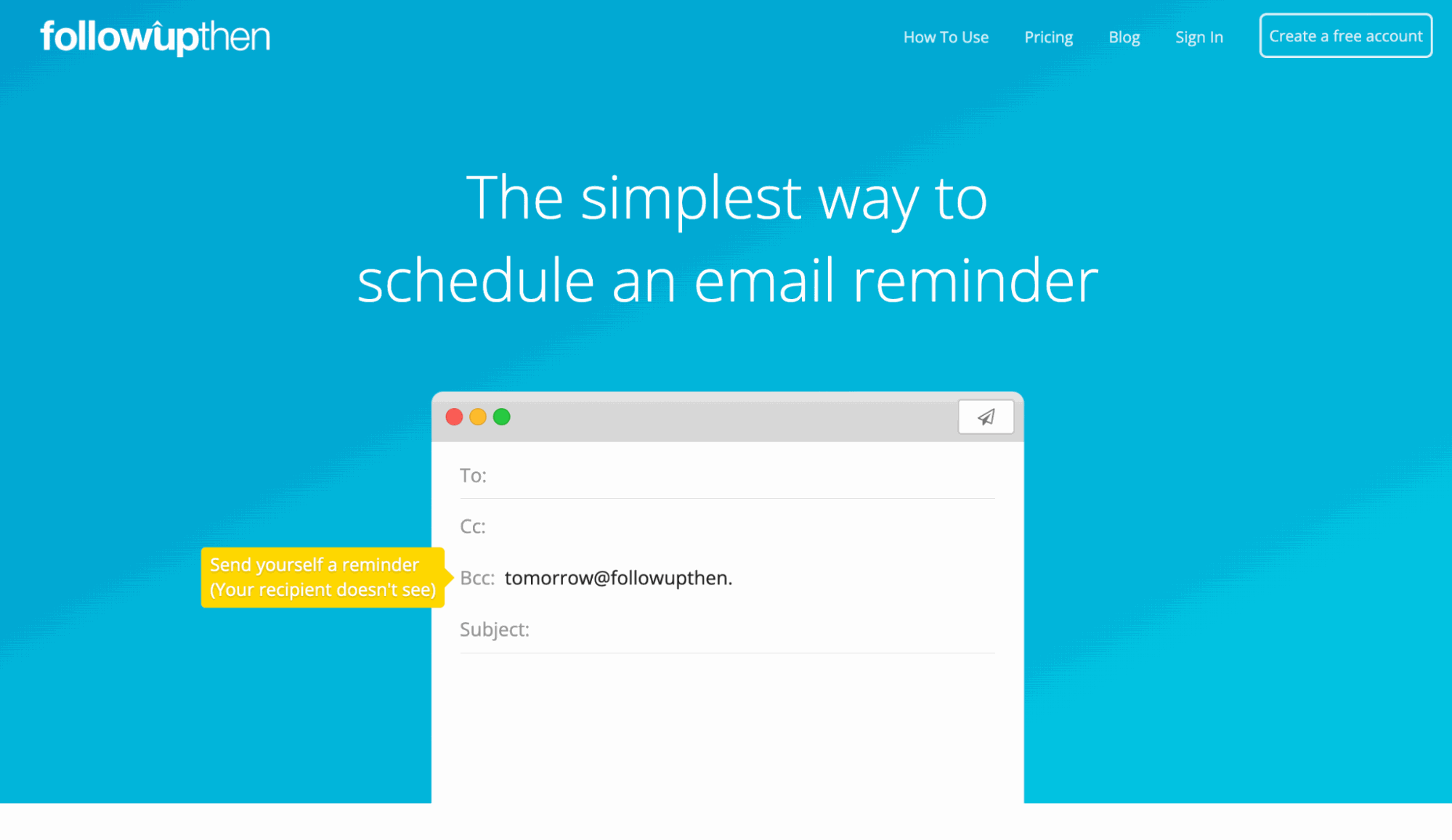 16. Scribe
Best for documenting your work
Scribe is a free Chrome extension that drastically shortens documentation time for a sales team, whether you're creating internal or external guides. It captures a process on your computer, converting your clicks and keyboard strokes into a step-by-step guide with screenshots.
Sales operations teams can use Scribe to create best practice guides and ensure reps are being as efficient as possible. Customer success teams can use it to show a client how to execute a task. Managers can use it for training reps and getting them selling as quickly as possible.
The free version allows unlimited use in the extension with some feature limitations. The Pro version is $29 per month and offers a desktop screen record, white labeling, screenshot editing, and more.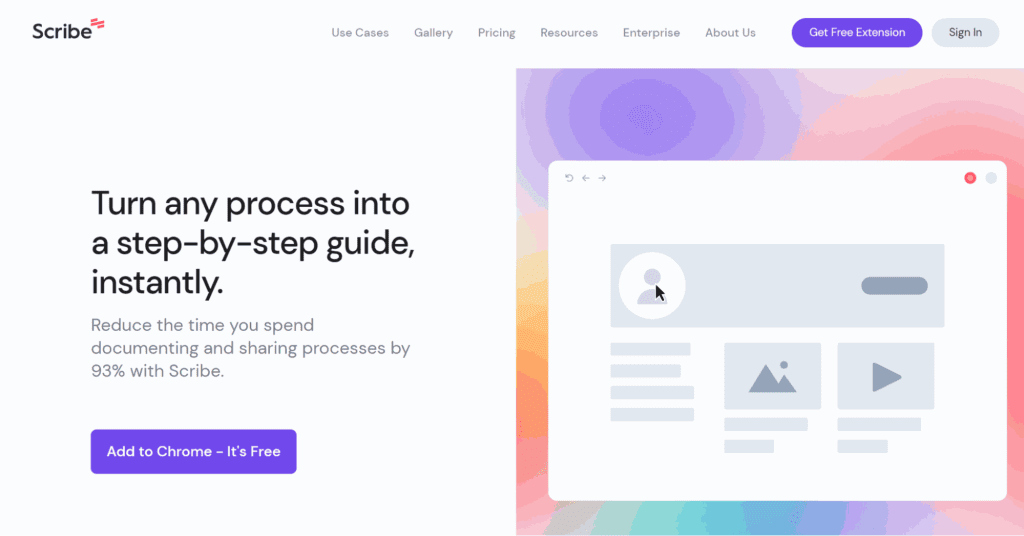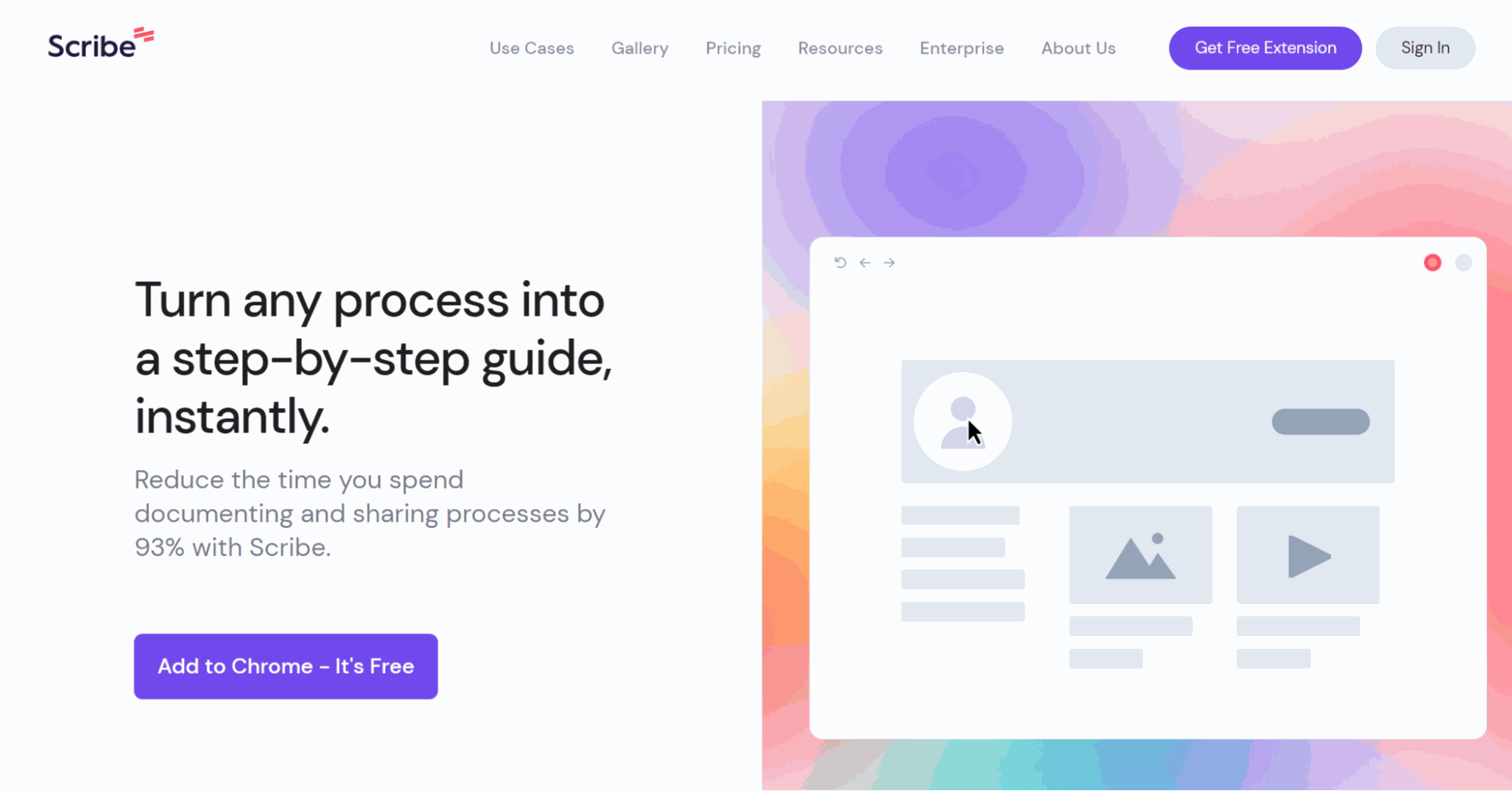 17. Mailbutler
Best for optimizing your inbox workflow
Mailbutler is a powerful email extension designed to help freelancers, entrepreneurs, and other professionals to better manage their inbox. The ability to track emails, schedule emails to be sent at a later date and time, create beautiful pre-designed email signatures and many more, allows them to handle their emails in a smart way.
Mailbutler offers a free essential plan that includes the most popular features, Email Tracking, Send Later, Signatures, Undo Send and Attachment Reminder. The best part? Mailbutler fully integrates into Outlook, Gmail and Apple Mail, making sure you can keep using your preferred email program. It only takes 30 seconds to send your first tracked email directly from your inbox.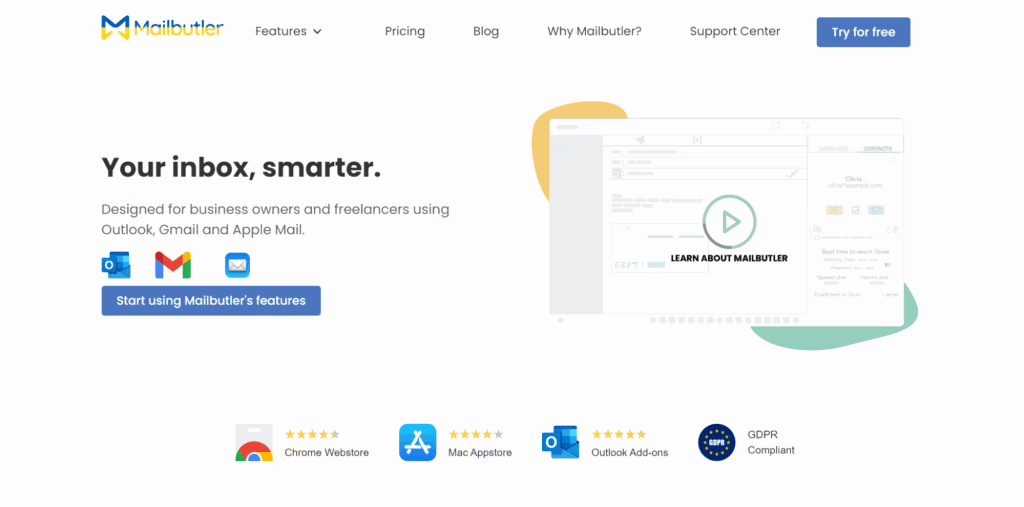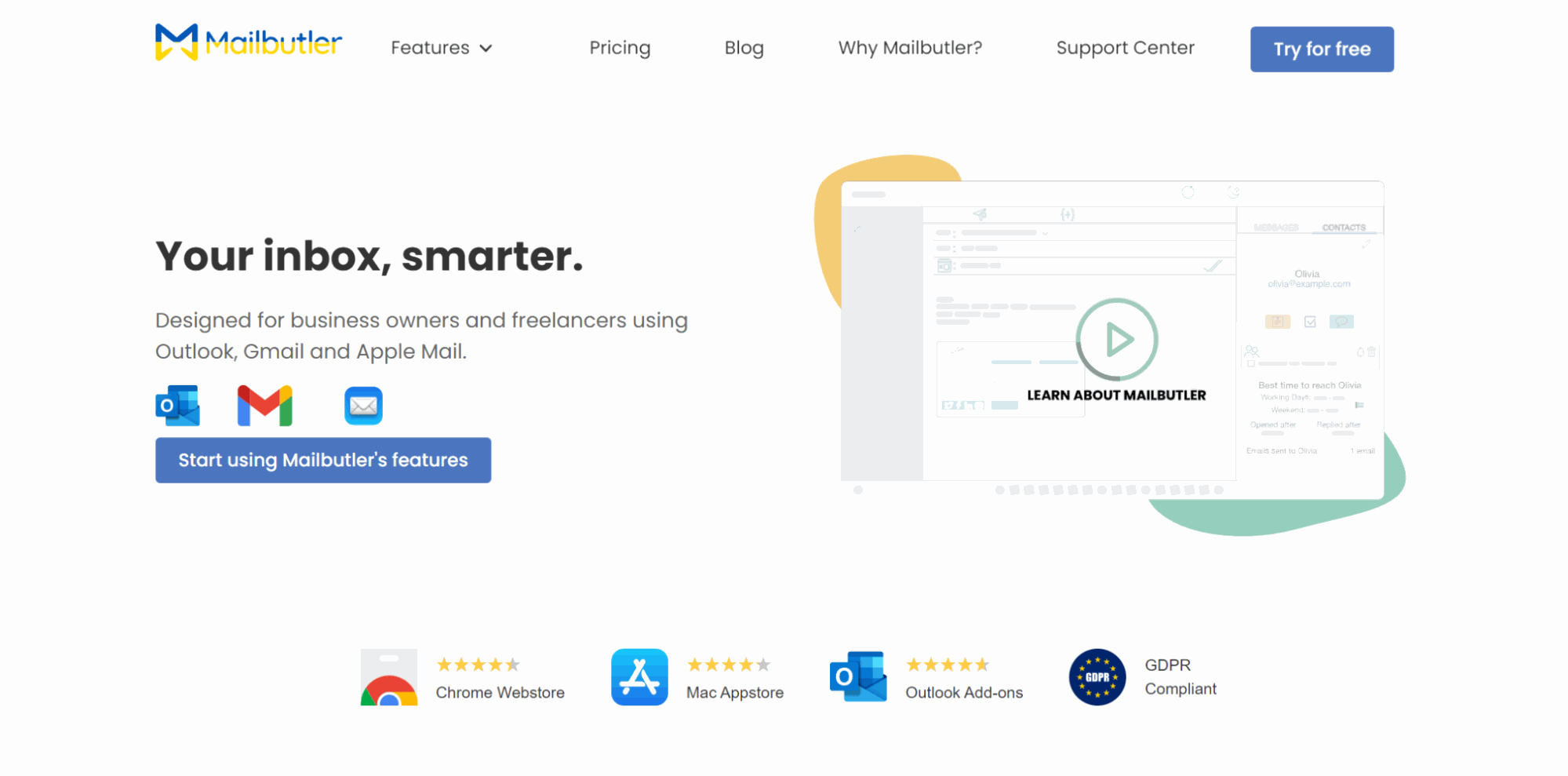 18. Markettailor
Best for creating converting landing pages
Markettailor helps sales teams create personalized landing pages that convert 50-200% better than generic landing pages. You can include a link to your personalized landing page in your cold outreach cadences and the prospect will see a true 1:1 personalization that speaks to their needs and wants. And if the prospect doesn't convert right away, the prospect still sees a personalized experience when they visit your site later. The free plan includes a 1000 monthly tracked users which helps to validate just how much value personalization can bring to a sales team emailing thousands of prospects.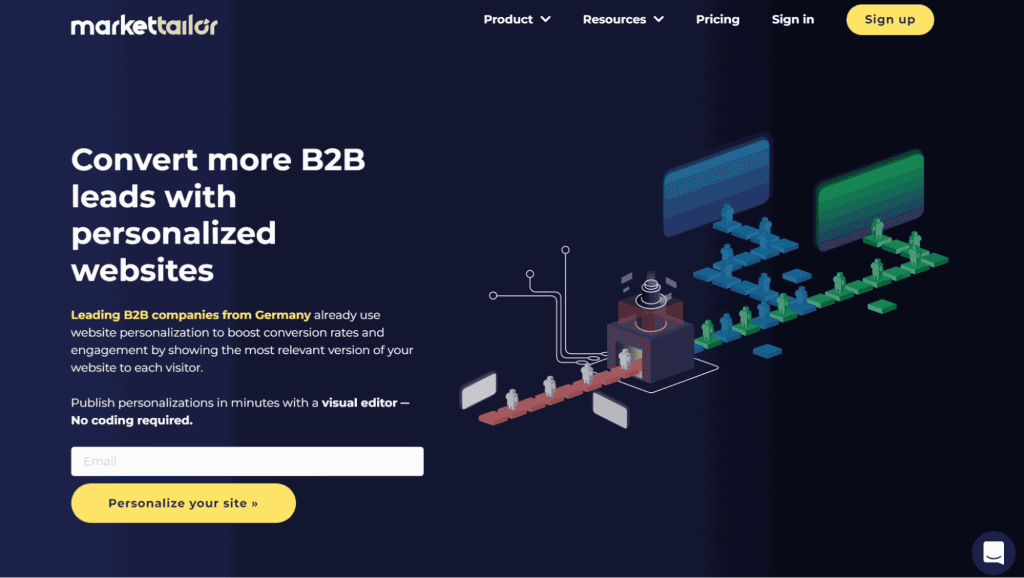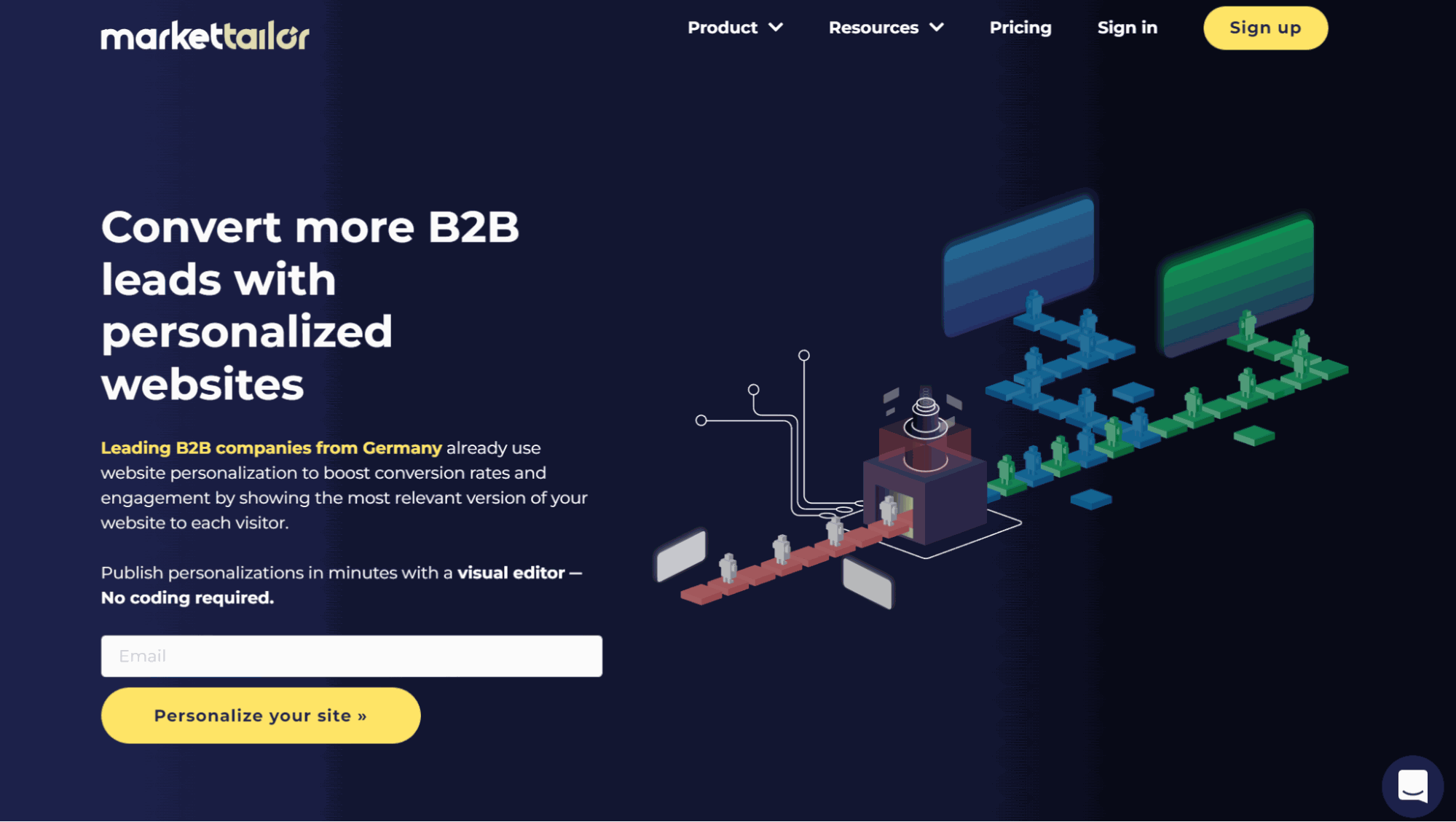 19. Recruit CRM
Best for managing your contacts
Recruit CRM is a great tool for sales teams to manage their relationships with customers. It helps manage customers, schedule appointments, generate invoices, and keep track of unpaid invoices. The sales pipeline helps forecast revenue and the transparent conversations feature keeps everyone on the same page. The call logs and tasks features help keep track of important calls and tasks, while the meeting and calendar integration features help keep track of upcoming events. The mobile apps make it easy to get work done on the go. You can start with a no-commitment free trial. The paid plans start from $69/user/month.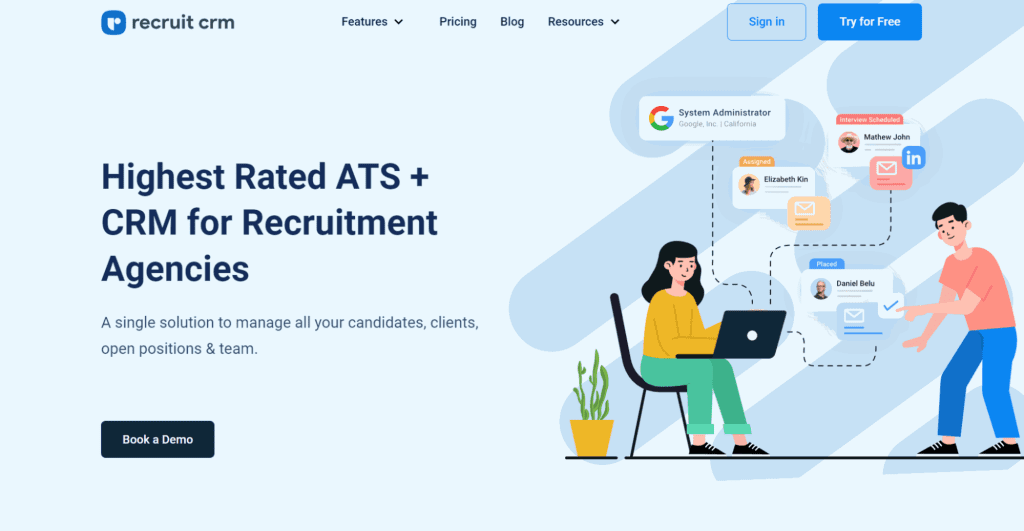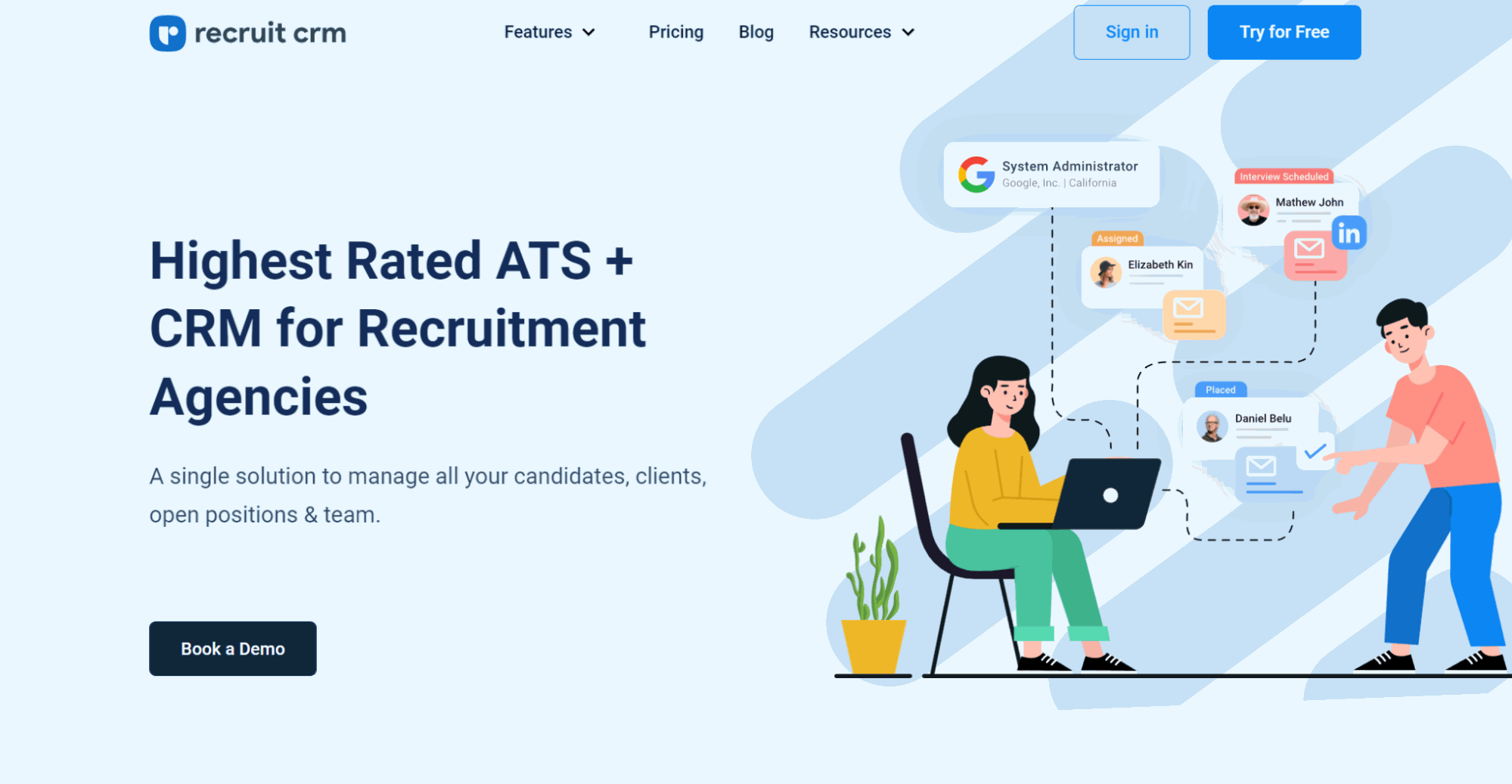 FAQs About Free Sales Tools
Here are some top questions and answers about free sales tools.
Is there a totally free CRM?
There are a number of free CRM tools available, however, you should assess your business needs before deciding on a free CRM simply to save costs; many free CRMs have limited features. For a relatively inexpensive monthly or yearly fee, you can unlock powerful client management tools instead.
How do small businesses keep track of sales?
Small businesses keep track of sales in a number of different ways; handwritten records, Google Sheets, and dedicated sales software are just a few of the many methods small businesses use. A dedicated sales platform is the best option for any business, large or small.
Can I use HubSpot for free?
Yes, HubSpot has a free version that you can use indefinitely. Check it out here.
What You Need to Remember About Free Sales Tools
You don't always have to pay for sales tools to access their powerful systems and features. As you can see, there are plenty of sales tools available at no cost, so why not start using some today?