Lead sourcing is the first and most important step in your marketing strategy. If you want to maximize sales for your company, it's critical to master your lead generation strategies.
Here, you'll learn everything you need about lead sourcing, including how to do it effectively. We'll show you how to make the entire lead generation process as fast and affordable as possible.
Let's get started!
Quick Links:
What Is Lead Sourcing?
Lead sourcing is finding potential customers who could become paying customers. Once you've found them, you can engage them with the right marketing campaign.
Good lead-sourcing techniques allow you to find both potential customers and the sales data needed to convert them. This includes the information necessary to determine the right sales approach and the contact information you'll need to connect with them.
Establishing an effective lead generation strategy allows you to find potential customers from multiple sources and proactively convert them into paying customers.
4 Great Lead Sourcing Strategies
Here are a few great lead sourcing strategies to get you started:
1. Take advantage of B2B list-building tools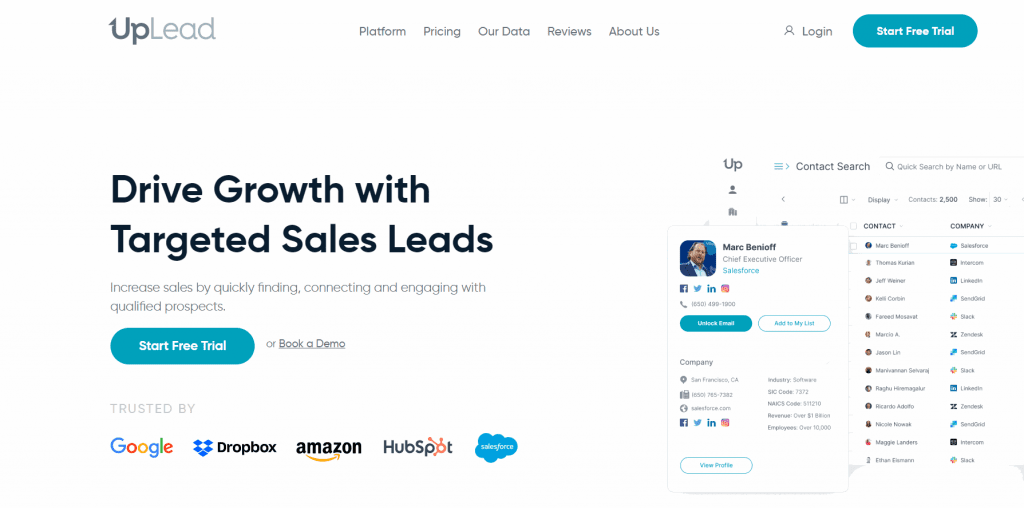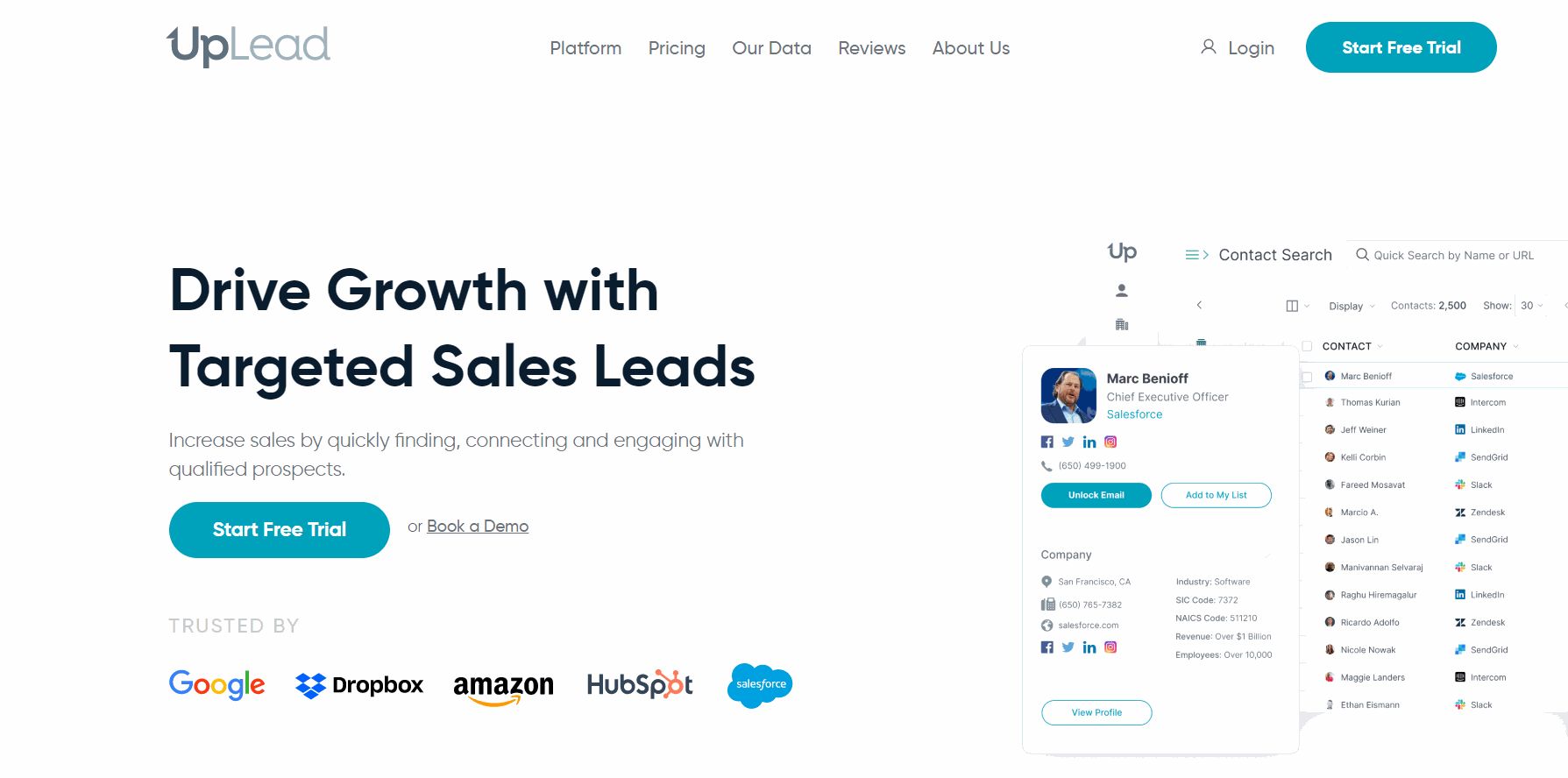 List building tools allow you to buy leads, generating leads almost on command so you can engage them with the right cold campaign.
Lead generation tools like these are only as good as their data. While you can pay for a separate lead verification service to validate the data you purchase, it's often faster and more cost-effective to use tools that both validate and guarantee their data upfront, like UpLead.
Unlike many other tools, UpLead offers a 95% accuracy guarantee on its data, validating all email addresses in real-time before downloading them.
Finding new leads with UpLead is extremely easy. Just use the information of your target audience to narrow your search on UpLead. Their large database will find potential leads that fit your description. Then, select the ones you're interested in, or download them in bulk.
With UpLead's data enrichment capabilities, you can freshen up your existing lead lists with updated information. This will help you quickly segment leads and add their validated email addresses to the right cold campaign.
Try UpLead today and see if it fits your company well.
Start Your 7-Day Free UpLead Trial
Lead generation doesn't have to be all that painful. With UpLead, you can easily connect with high-quality prospects and leads to grow your company.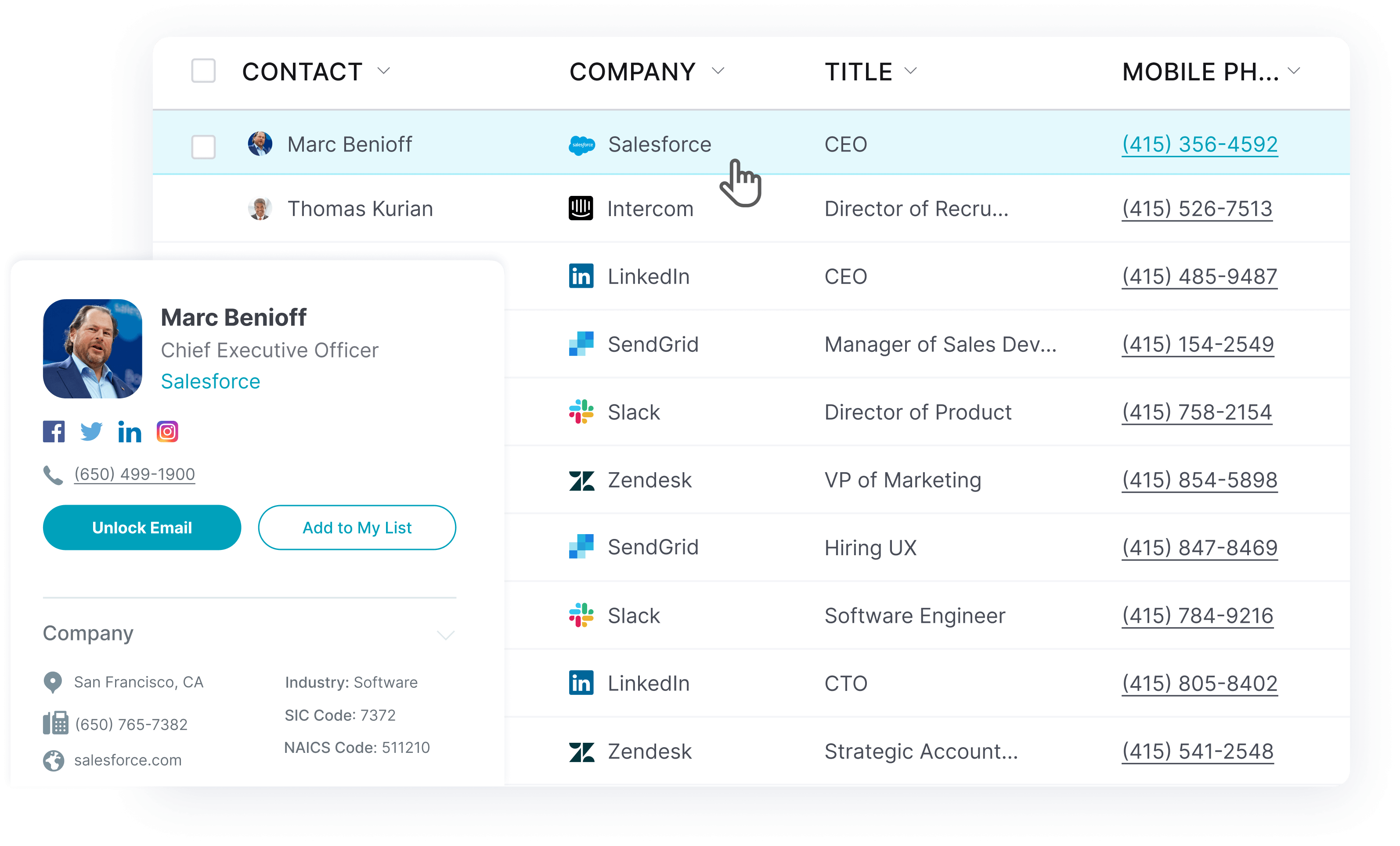 2. Improve your cold-calling tactics
Cold calling often gets a bad rap. It can bring to mind overly persistent telemarketers and the risk of low conversion rates.
However, cold calling is still around for a good reason—because it works. Although some experts place cold calling success rates at as low as 2%, the conversion rate for qualified leads jumps to 20% and up to 40% if they're referrals.
Improve your cold-calling efforts by ensuring you have as much data on your prospects as possible. This will help your team personalize its approach. Instead of calling anyone who may just be interested in your solution, narrow your approach to focus only on leads who need your solution. Be sure to train your sales teams to continue to improve their sales efforts.
3. Learn to send effective cold emails
Cold emails tend to get fewer returns than cold calls, with response rates averaging as low as 1%. But, thanks to their cost-effectiveness, cold emails can still provide a constant and valuable influx of leads.
Use powerful cold emailing tools to send engaging cold emails, and add an irresistible CTA to motivate as many leads as possible to click through your emails.
4. Focus on social selling
With the rapid growth of social media, social selling has become a popular lead generation channel. The accelerating use of social media has spurred increased emphasis on social selling for many companies. Several studies show that B2B buyers use social media as an important part of their research process.
In fact, according to Accenture's State of B2B Procurement Study, up to 94% of B2B clients will perform some level of online research before making a purchase. Capitalize on this fact by building a strong brand online. Pair your online presence with robust lead nurturing campaigns to engage and convert more leads.
What Is A Qualified Lead?
A sales qualified lead, or SQL, is a prospect who the sales team has already vetted. This usually involves a sales rep communicating with the lead to determine whether they're a viable prospect.
By generating qualified leads, to begin with, you can minimize the qualifying process for your sales team and allow them to jump right into selling.
How To Qualify A Lead
Once the marketing team has found a lead, the sales team can start qualifying them by establishing communication and asking the right questions to determine whether the lead can be converted.
This often involves identifying whether or not the lead has the budget and authority to make a purchase and determining their level of need for the product.
The best lead qualification process gets as much relevant data as possible in as little time.
How To Find Qualified Leads
Finding qualified leads can shorten the time needed for qualification and get straight to selling. Here are a few great ways to find them:
Determine which pain points to target
The first step of a lead generation campaign is determining which problem you're trying to solve.
Use data-driven decisions by looking into your current customer base and determining why they made the purchase they did. You can achieve this proactively with post-purchase reviews or passively through analytics.
This information will help you understand why your prospects convert and provide insight into how you can turn them into repeat customers.
Use the right lead generation strategies
Effective lead generation doesn't come from just one source. If you want to generate leads reliably, you'll need to use a multi-channel approach.
The right lead generation approach will depend on your company's needs and the type of leads you want to target. While lead magnets and SEO efforts are a good way to generate qualified leads in the long term, buying leads is a way to generate them immediately.
Develop a strategy focused on generating leads for each step of your sales funnel. Make sure you're searching for a healthy variety of leads that you can integrate into your sales and marketing efforts.
Choose the right lead generation tools
Lead generation tools are meant to offset their cost with the revenue they produce. The right tools help your sales reps spend more time selling and less time doing repetitive work.
Use list-building tools like UpLead to generate lists of leads instantly. Then use a cold marketing tool to contact them and a CRM to keep track of their information and where they are in the sales process.
The Lead Sourcing Process – 6 Important Steps
Below are the most important steps in the lead sourcing process::
1. Get to Know Your Target Market
The first step is to understand your target audience. Start by crafting accurate and detailed customer personas using data-driven insights. Determine their needs, wants, and demographics. Then condense this information into profiles that detail your ideal customer.
2. Focus on Quality Content
Now that you know your ideal customer, you can create content with them in mind.
Content is a cost-effective way to generate leads, but only if you know how to make it persuasive. Invest in engaging content for every strategy you use to reach your leads, from cold email copy to blog articles.
3. Identify an Effective Omnichannel Approach
As mentioned above, generating leads for every part of your sales pipeline is vital.
Use your customer persona profiles to determine which marketing campaign would work best to find qualified and unqualified leads.
4. Implement Your Lead Sourcing Strategy
Now that you have your omnichannel approach, it's time to implement it. Start your lead sourcing strategy and closely monitor its performance.
You should see a gradual but constant growth in leads across your sales pipeline. Tweak it along the way to improve lead quality and ensure you generate leads uniformly. This will ensure you're generating enough leads for all sales funnel stages.
5. Collect Data
While your lead generation strategy unfolds, you should ensure you're collecting the data you need to enhance it.
Select which key performance indicators (KPIs) you need to keep track of. Use tools like Zapier to automate how you collect data and ensure you're staying informed regarding your strategy's performance.
6. Evaluate and Improve
There's no better way to ensure a successful lead generation campaign than by learning from the campaigns you've done in the past.
Ensure you continuously evaluate your lead generation process to discover where leads lose interest. You can also use data to evaluate your sales reps and find better ways to cater to the needs of potential customers.
Best Lead Sourcing Tools
Here are some of the best lead sourcing tools out there:
1. Best Phone Number and Email List Building Tool – UpLead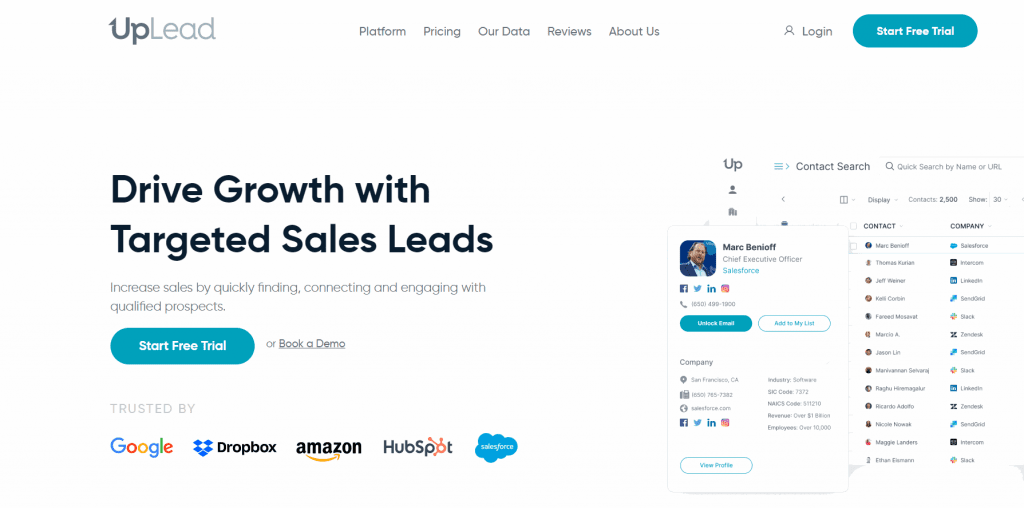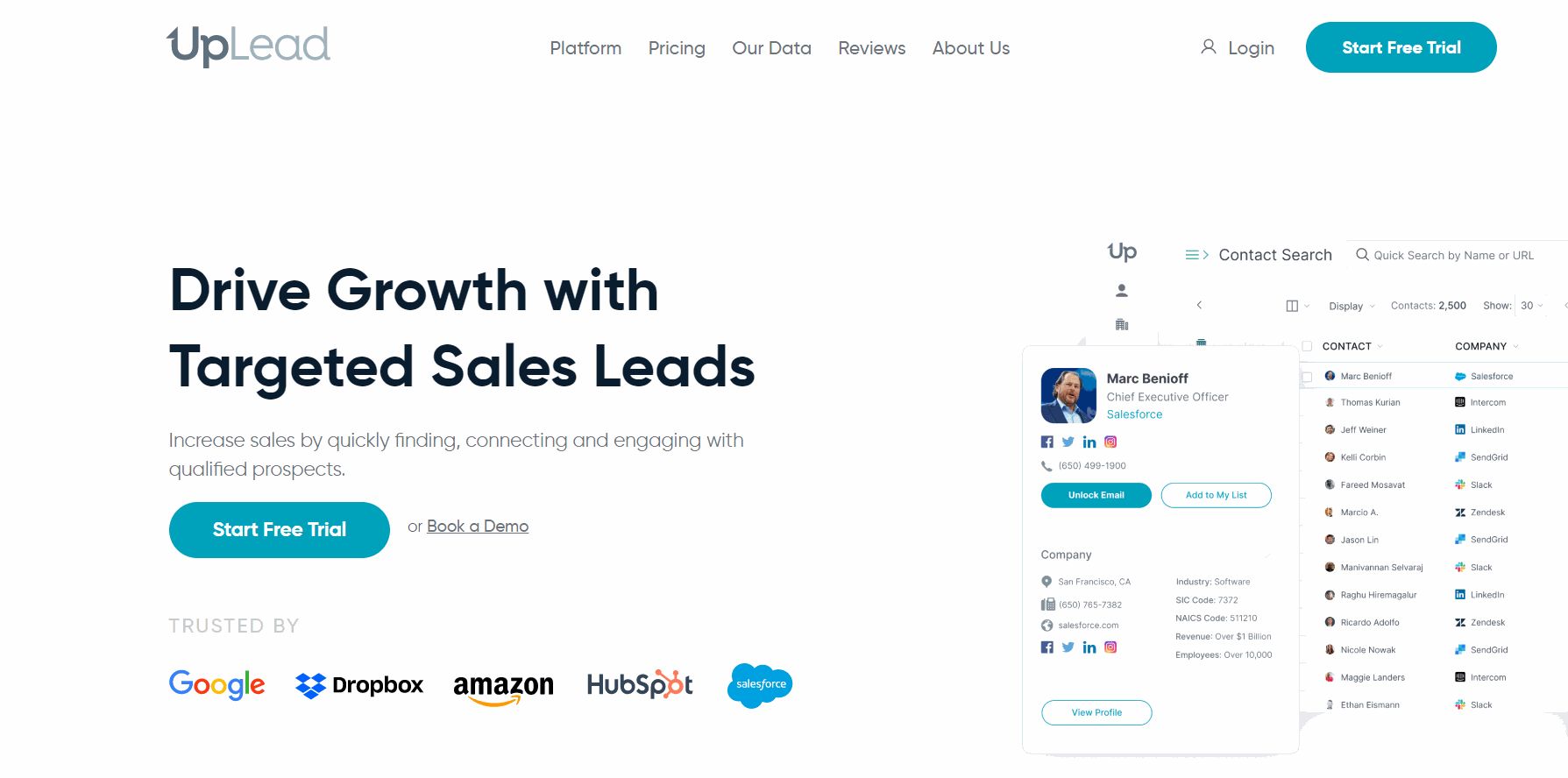 UpLead
is a powerful lead generation software to help you generate quality leads in minutes.
Kickstart your lead generation process by finding the right potential customers on UpLead. Download the information you need to reach out to them and start selling. You can use UpLead's vast database to find local leads or broaden your search to find leads worldwide.
Integrate UpLead with the tools you already use to track your performance. You can also use UpLead to enrich your existing database with valuable data points. Their vibrant profiles will help you get to know your leads instantly and speed up the qualification process.
Start a free trial to see if UpLead is the right solution for your business.
Start Your 7-Day Free UpLead Trial
Lead generation doesn't have to be all that painful. With UpLead, you can easily connect with high-quality prospects and leads to grow your company.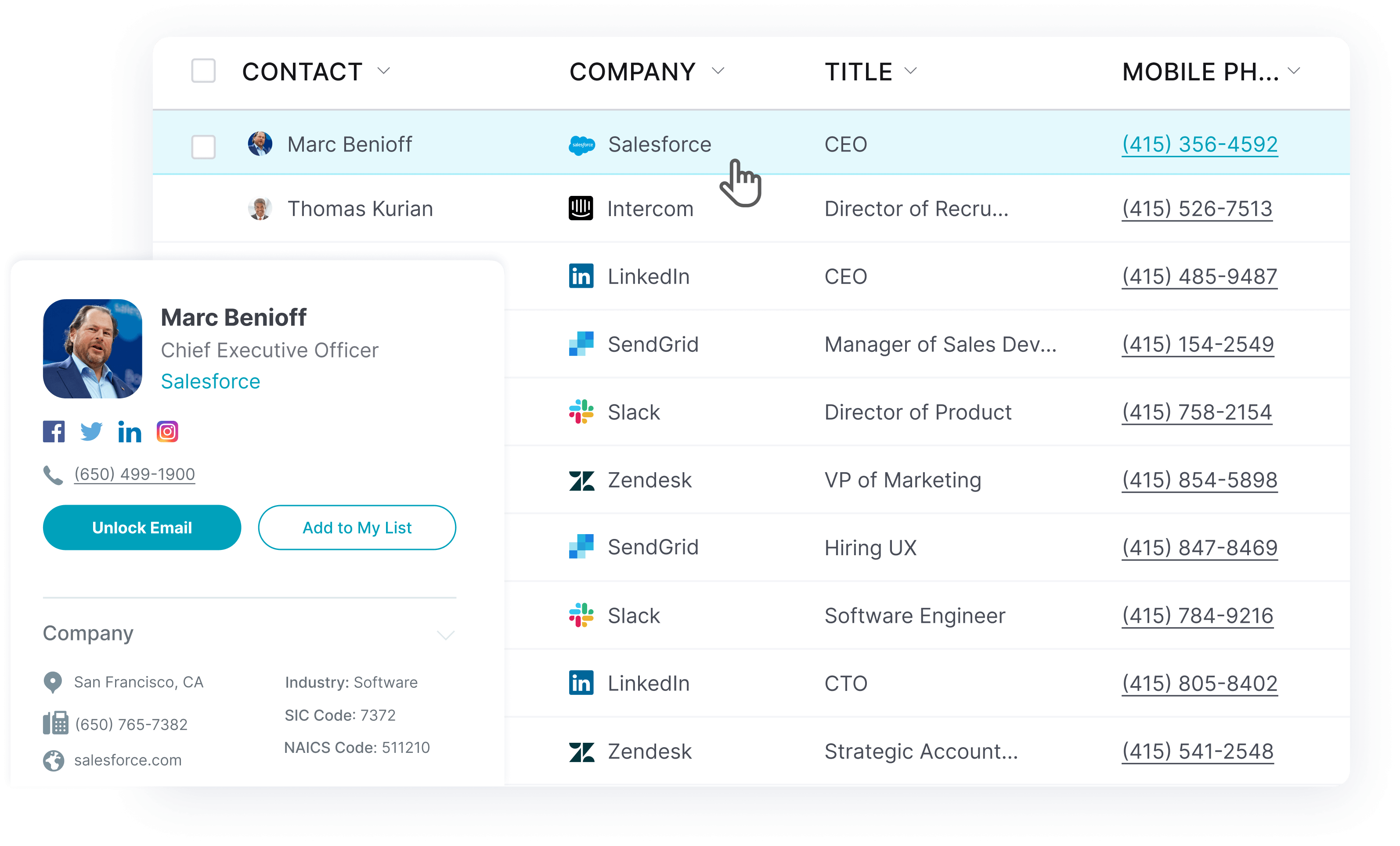 2. Best Cold Email Software – Mailshake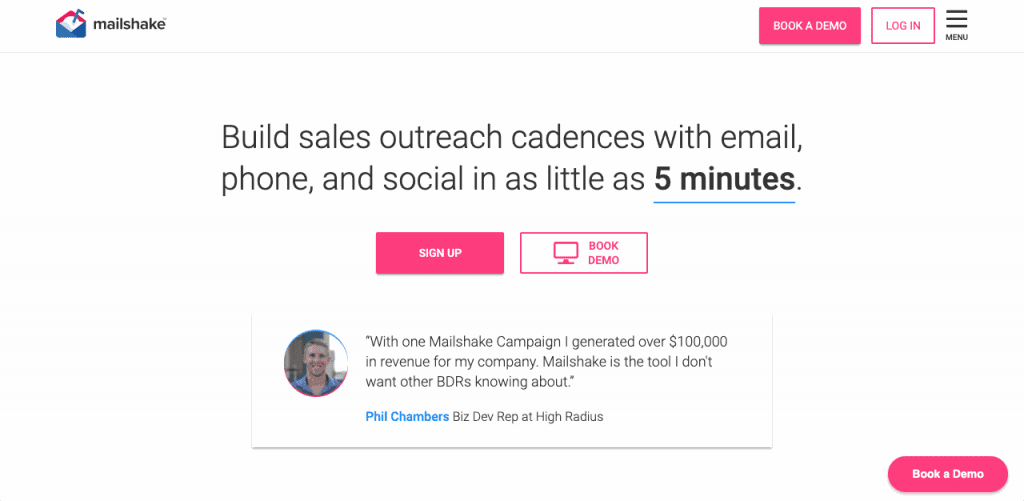 Mailshake is a useful platform for engaging your leads through powerful cold email campaigns. This tool helps you build cold email campaigns in mere minutes and follow up with leads on the phone with its built-in phone app.
This simple and versatile platform is very easy to use and can transform your Gmail account into a powerful lead-generation asset.
3. Best Cold Calling Software – Aircall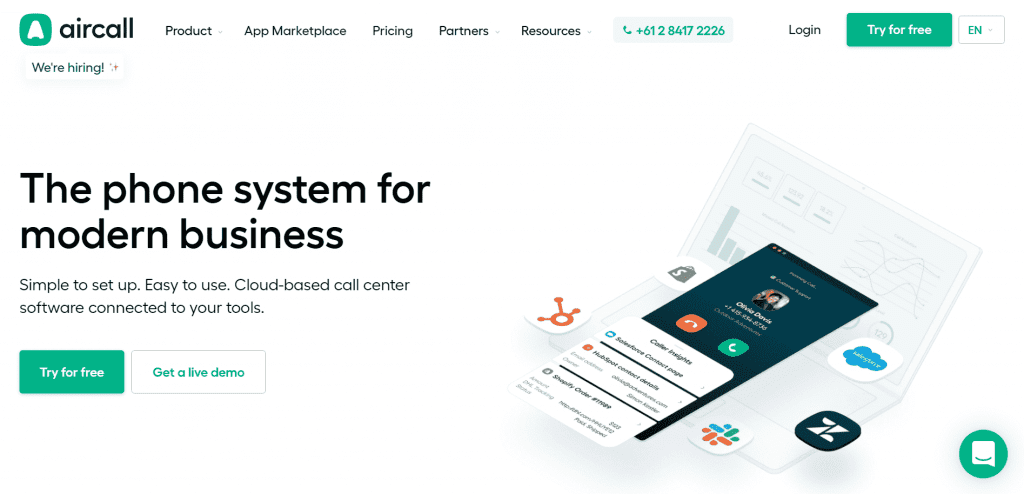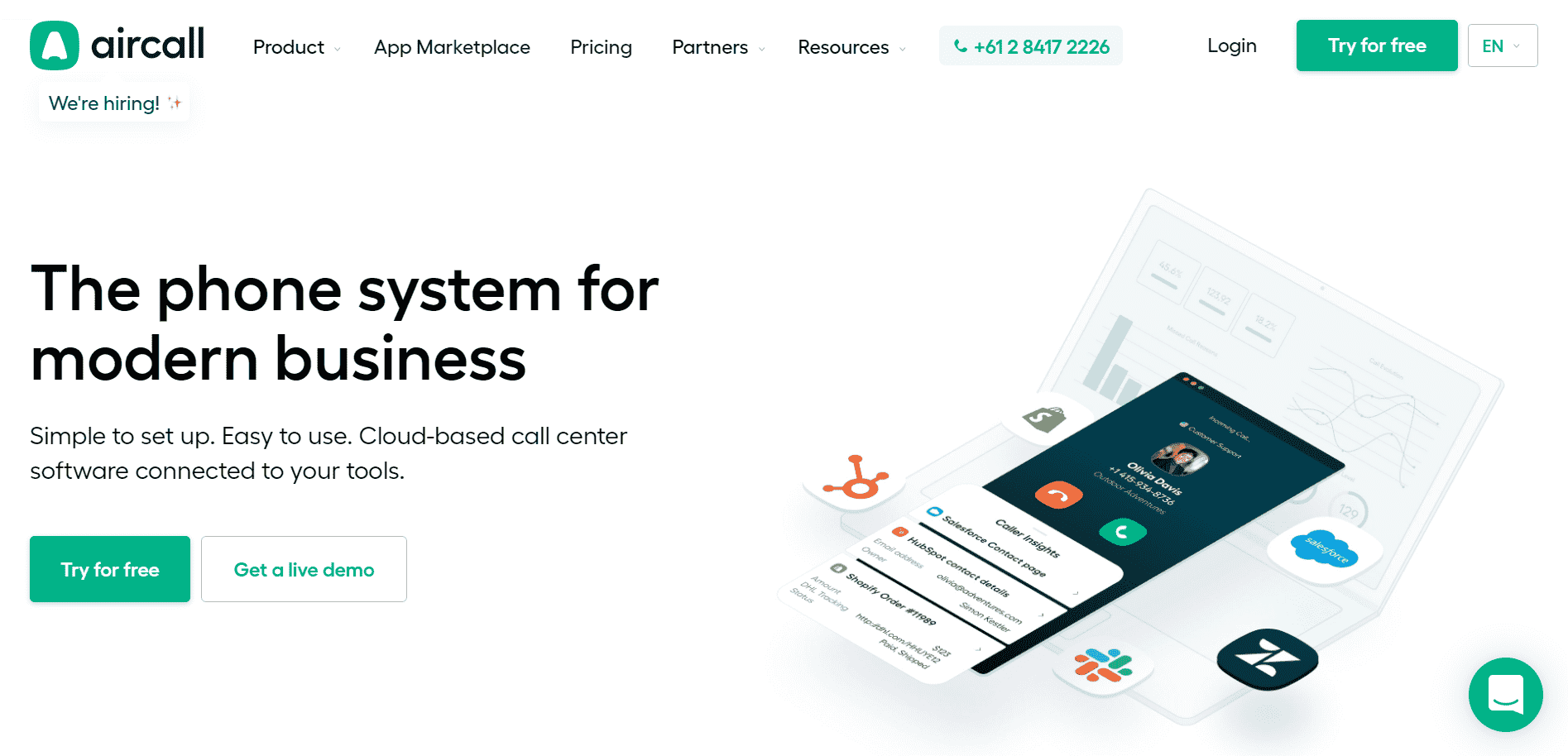 Aircall is a robust cloud-based cold calling tool that works in over 100 countries and includes multiple integrations.
This tool allows you to scale it up and down according to your needs. Aircall also has powerful remote working features, making it attractive for international teams with remote salespeople.
Lead Sourcing FAQ
Here are answers to frequently asked questions regarding lead generation:
What are the main types of lead sources?
Lead sources can be generated through both inbound and outbound efforts. Outbound lead generation strategies focus on proactively finding leads through cold emailing and calling. This can also include display advertising and direct mail.

The inbound lead generation process focuses on finding leads passively through content like social media posts and blog articles. While inbound lead generation can produce the highest quality leads, outbound leads produce leads faster. 
What is B2B lead generation?
B2B lead generation refers to the process of finding businesses that may be interested in purchasing your product or service. You can generate B2B leads using the right inbound leads strategies and lead generation software.
What You Need To Remember About Lead Sourcing
Lead sourcing doesn't have to be hard. Start by identifying your ideal customer, and develop strategies to find and engage with them.
Need to generate high-quality leads right away? Instead of developing time-consuming inbound strategies or sinking a large sum of money into paid ads, you can get affordable leads immediately with the help of tools like UpLead.
Simply input the characteristics of your ideal customer into UpLead's search engine. They'll help you craft and download a list of high-quality leads in minutes.
Try it today for free.
Start Your 7-Day Free UpLead Trial
Lead generation doesn't have to be all that painful. With UpLead, you can easily connect with high-quality prospects and leads to grow your company.