High-performing sales and marketing teams always seek new ways to generate high-quality leads, build robust pipelines, and maximize conversions. Cold calling has been a popular method used by sales representatives since the dawn of spoken communication. However, we've only recently gained tools and insights into the impact of cold calling. This article explores over 50 cold-calling statistics to show how it can affect your business, so you can decide if it's worth the investment.
From conversion rates to time spent on phone calls, understanding these metrics gives invaluable insight into crafting an effective strategy tailored to your team's needs.
Quick Links:
General Cold Calling Statistics
Cold calling is still one of the most commonly used methods to engage potential customers and generate leads. Your sales reps can reach many people despite challenges, receiving immediate feedback, or building relationships through conversation. However, cold calling also has low success rates, accompanied by plenty of rejection and negative sentiment from prospects. To mitigate these risks associated with cold calling, it's essential to understand key sales statistics, including:
85% of a market's available business goes to the 5% of sales reps who know how to conduct successful cold calls (Bhardwaj)
Assuming that placing a bad call takes about 1 minute per call (on average), sales representatives could spend up to 2.5 hours dealing with unresponsive or disconnected phone numbers (Baylor)
Salespeople rarely secure meetings with prospects, with success rates around 3% (Bauer)
35% of buyers prefer phone calls for scheduling appointments, indicating a higher success rate than other methods like email (Hiya State of the Call, 2022)
More than 30% of sales-related activities can be automated (McKinsey), which indicates an opportunity for enhancing cold-calling efficiency
There was an increase of 41.3% in live conversations from 2020 to 2021 (PhoneBurner), primarily due to the rise in remote work
In 2007, reaching a prospect took an average of 3.68 cold call attempts. This number shot to 8 attempts in 2014, indicating a rising need for sophistication in cold-calling efforts (Ovation Sales Group)
It costs about $5.10 every time a sales rep makes a cold call (Cargill Consulting Group)
5% of cold calls lead to a sale (DSWA)
B2B Cold Calling Statistics
B2B cold calling is a challenging but potentially rewarding technique sales representatives use to contact businesses and establish new relationships. Unlike B2C (business-to-consumer) cold calling, B2B cold calling targets businesses. The sales representative must approach business buyers, such as the company's CEO or CMO, rather than individual consumers. This can be challenging, as businesses often have gatekeepers that make it difficult to reach the decision-makers.
While some B2B cold calling statistics highlight the tactic's effectiveness, others suggest that many sales reps struggle to overcome common challenges, such as getting access to decision-makers and being prepared for calls. The data below demonstrates how B2B cold calling can be valuable if done correctly. However, it requires careful preparation, research, and persistence to overcome the unique challenges of reaching business decision-makers.
Cold Calling Statistics Regarding Best Practices
Understanding data on cold calling can be invaluable when developing effective outreach strategies, such as being aware of how many calls you should make when the best times are for contacting customers, and what type of language works best. With great insight into these practical statistics, your sales reps can reap the rewards from a properly executed cold-calling campaign. Otherwise, you could risk making cold outreach a waste of your sales rep's time.
What is a Successful Cold Call?
Making successful cold calls relies on many variables working in harmony. It's essential to express the reason for your outreach confidently and immediately demonstrate how you can add value through your solution or product– all within an appropriate time frame. Equally as necessary is building rapport by effectively listening and creating meaningful dialogue. The below statistics illustrate what makes a compelling cold call.
Start Your 7-Day Free UpLead Trial
Lead generation doesn't have to be all that painful. With UpLead, you can easily connect with high-quality prospects and leads to grow your company.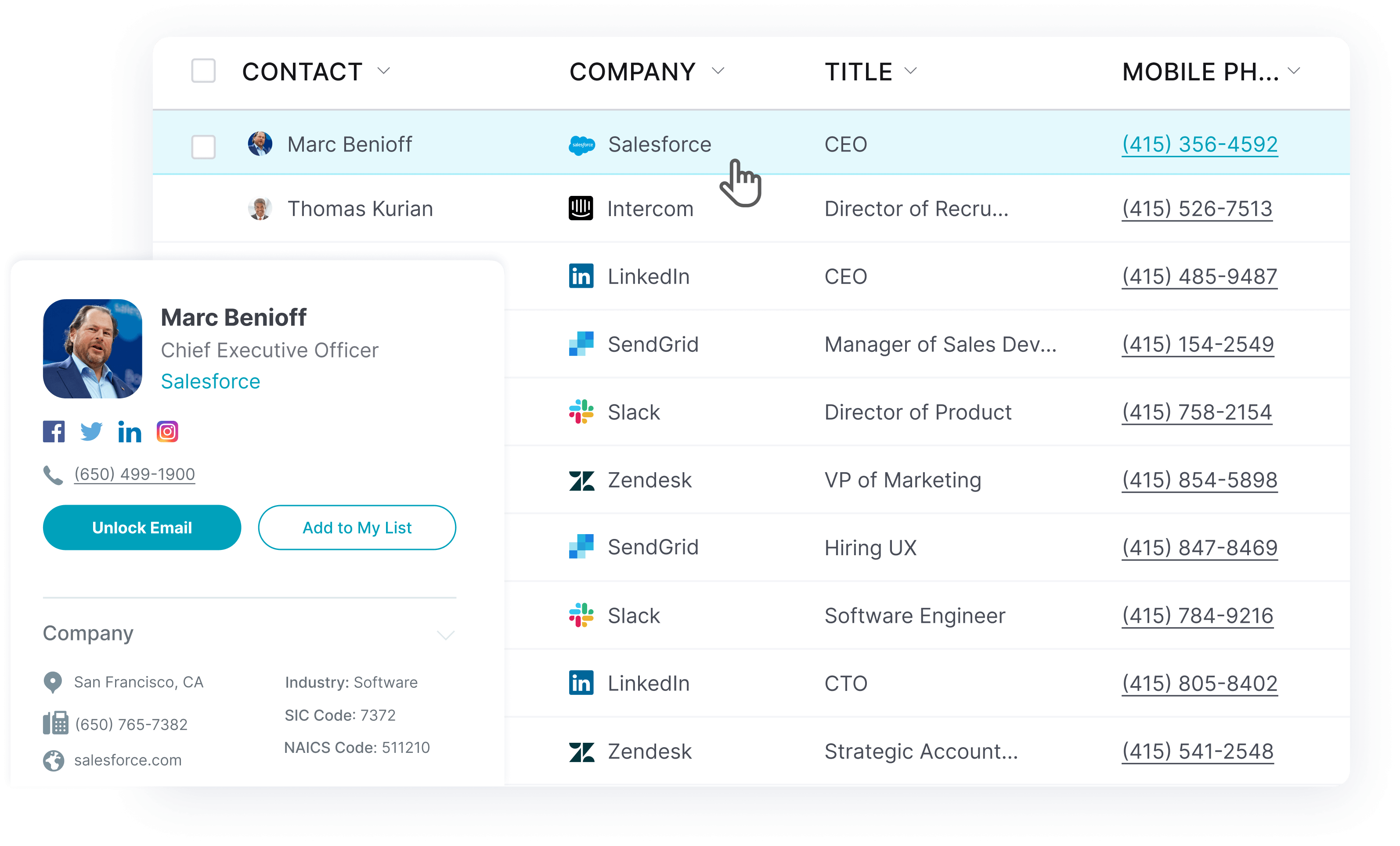 When Should You Make Cold Calls?
It's important to consider the timing when maximizing the potential of cold calling. Research has found a difference between success rates on different days of the week and at various times during those days. Consider these nuances when structuring your outreach strategy.
How Many Cold Calls Should You Make?
The frequency you make cold calls can significantly impact reaching your goals. Cold callers must have a good sense of the number of calls necessary to use their time effectively. While many variables go into this equation, some general data points can provide helpful guidelines. Understanding average call answer rates, conversion ratios, and industry-specific information will get you closer to understanding the number of calls you need to make to achieve your desired results.
It takes about 48 prospecting calls to make a sale (ServiceBell)
Sales professionals make 52 calls per day (Bridge Group)
A study found that outbound sales reps should make 60 prospecting calls per day on average to meet their sales goals (ringDNA)
The Use of Data in Cold Calling Statistics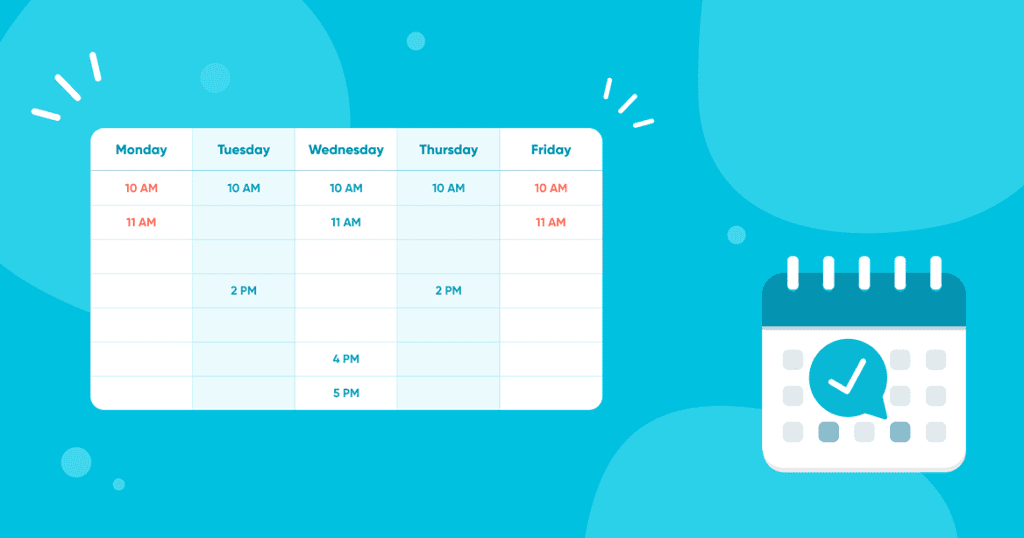 Having access to high-quality data is fundamental for successful cold calling. Inaccurate or incomplete data can lead to frustration and reduce the credibility of your sales reps. Deploying contact data and sales intelligence tools can significantly improve the effectiveness of cold-calling efforts. However, many businesses still rely on inaccurate or incomplete data, which can result in wasted sales efforts and lost revenue.
Sales representatives need to prioritize data accuracy and completeness in their prospecting efforts to increase their chances of success. Using a platform like UpLead can provide access to high-quality leads with 95% data accuracy, enabling sales reps to improve the efficiency and effectiveness of their cold-calling strategies.
UpLead is the go-to source for high-quality cold-calling data. Try UpLead now and start taking advantage of proven cold-calling tips today!
Statistics About Cold Calling Success Rates
As a sales representative, understanding the success rates of cold calling is essential for improving long-term outcomes. After all, your cold call outreach will never be perfect. That's why it's vital to tweak your cold calling to enhance results. For example, recent studies have found that only a small percentage of cold calls result in appointments. However, leaving numerous voicemail messages can increase the callback rate. Moreover, sales reps who actively listen to their customers during cold calls tend to boast higher conversion rates.
The following data points can help you identify what components of the cold call process are worth improving as you follow up with leads.
Cold Calling Statistics About Customer Responses
Cold calling offers a variety of different customer responses. Some customers will be interested in your solution and show an immediate response, while others may have various objections that need to be handled. Although some people are wary of cold calls, understanding the customer's perspective, tailoring the sales pitch accordingly, and being patient with resolving potential issues can often lead to successful outcomes. If your business relies heavily on cold calling, knowing your customer base and considering ways to work through any objections you might face is essential. The data below can help your sales team understand the response to expect when making cold calls.
Cold Calling Statistics to Motivate Your Team
Cold calling can be daunting for any salesperson, especially if you haven't done your first call yet. The hours of reaching dead ends with leads can be incredibly demotivating. However, data shows that a consistent follow-up call schedule can yield promising results. In addition, your target audience might be more receptive to your call than you think. Below are compelling B2B cold-calling statistics that can motivate your team to confidently and enthusiastically tackle their next round of sales calls.
It can take 7 to 13+ follow-up calls to generate sales-qualified leads, so persistence and patience are key (Online Marketing Institute)
Only 13% of leads receive the ideal follow-up call amount— between five and seven attempts (Velocify)
A RAIN Group study found 69% of buyers have taken calls from new companies in the past year (RAIN Group)
62% of prospects who are looking for a solution to their pain points want to hear from a sales representative (RAIN Group)
It takes sales reps 10.7 hours of cold-calling and follow-up calls to get a face-to-face meeting (Cargill Consulting Group)
Use These Stats to Boost Your Cold Calling Success Rate
As you can see from the data above, you can leverage several cold-calling best practices to approach your outreach strategy more thoughtfully. There are also several pitfalls to avoid to ensure you don't have low conversion rates. Start by focusing on the right time, day, and month to focus your cold-calling efforts on the windows where you have the most opportunity. Prioritize high-quality data to avoid inaccurate lead information and wasted sales efforts.
Regarding customer responses, be prepared to leave voicemails, as most cold calls will go unanswered. Remember that many customers may ignore calls from unknown numbers, so making an excellent first impression and offering value in your initial pitch is essential. Remember to listen carefully to customers and avoid being too pushy, which can turn off potential buyers.
To get started with high-quality leads, consider using UpLead. The cold calling software platform provides access to leads with up to 95% data accuracy. You can get detailed data on your prospects, starting from the common ground in your cold call outreach and optimizing conversion rates. Moreover,
FAQs About Cold Calling Statistics
Below are a few of the most frequently asked questions about cold-calling statistics.
What is the success rate of cold calling?
Cold calling averages about 2-3% success in securing a second meeting.
Is cold calling still effective in 2023?
Cold calling is still effective with the proper techniques, such as leveraging high-quality data, developing robust call scripts, and evaluating cold call data.
How long does it take to make 100 cold calls a day?
It would take you around 5 hours to make 100 calls a day. However, this number varies depending on what call automation tools you're using and how successful you are at engaging prospects.
How many cold sales calls does it take to get a lead?
It's been reported that sales reps must make about 18 calls to get a lead.
What is the average time of a cold call?
The average cold call lasts about one minute and a half.
What You Need to Remember About Cold Calling Statistics
Cold calling is a significant part of the B2B sales process, yet many organizations still struggle to make it work for them. Remember that cold callings have several potential pitfalls, like incorrect data leading to low conversion rates and difficulty connecting with prospects. Luckily, the right techniques can help you avoid these issues and make cold calling work for you. UpLead offers quality leads and robust data to supplement your lead generation efforts to equip your sales team with the knowledge they need to enhance cold call success.