Having a rich amount of lead sources is vital to growing your company, boosting your sales, and increasing the amount of business you receive.
In this article, we've listed all the lead sources you should know, and we explain how they work, so you can start using them immediately.
 🔥 Hot tip: In a hurry to build your pipeline? Use UpLead to build prospecting lists free from dodgy data, bad-fit buyers, and low-qualified leads.  Grab 5 free leads today.
Let's get started.
Quick Links:
Here are all the lead sources you should consider for your business:
List Brokers
List brokers are intermediaries between your company and your leads. Instead of trying to find leads, list brokers find the leads for you, so you can easily engage them through marketing campaigns.
Although there are many list brokers to choose from, you can tell when a list broker provides high-quality leads based on the leads' information accuracy, cost, and how easy it is to find the right leads.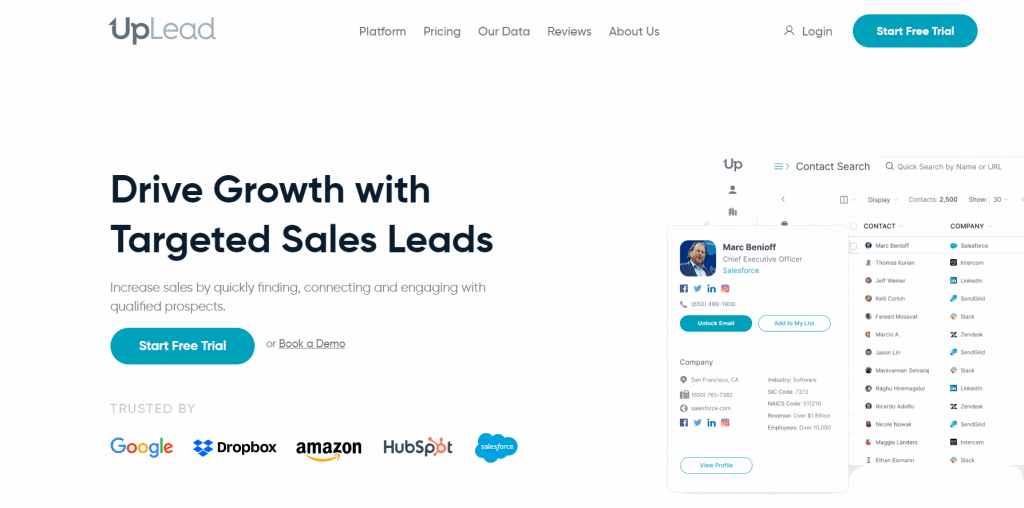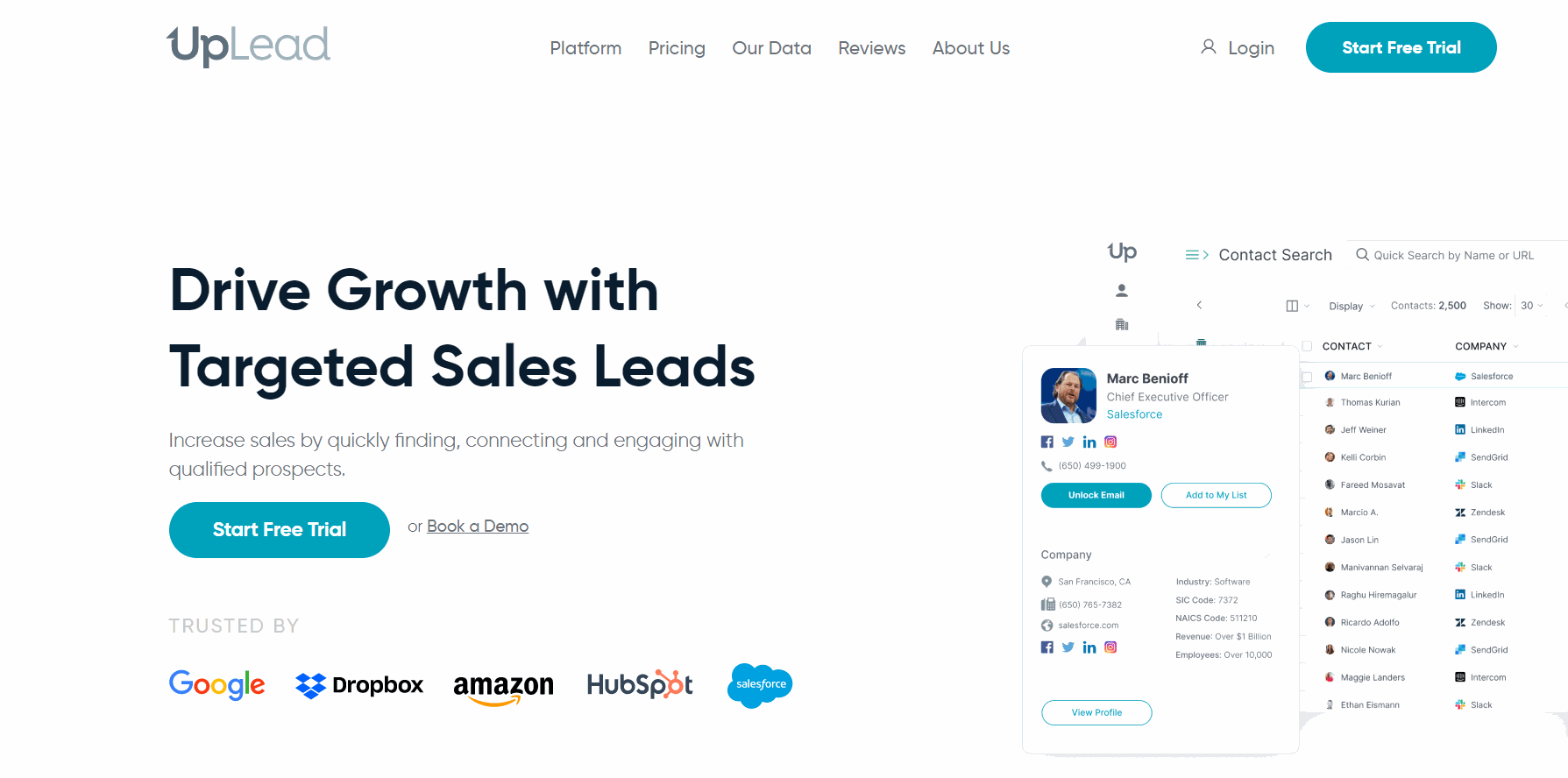 List brokers like UpLead allow you to quickly and easily find the right leads for your business to get you started as fast as possible.
UpLead gives you access to 135+ million profiles of potential leads. You can browse them using over 50 filters to find the highest-qualified leads for your company.
And if you already have a lead list, you can use UpLead to enrich it with the right, updated information to ensure you have the best information on your leads. With UpLead, you can seamlessly add information about your leads, such as their job position, industry, preferred technology, and more.
If you want to save time and money generating your leads, try UpLead.
Digital Marketing Lead Sources
Digital marketing uses online technologies to reach users through their computers and mobile devices. Here are the best digital marketing options to use as lead sources:
Social Media Marketing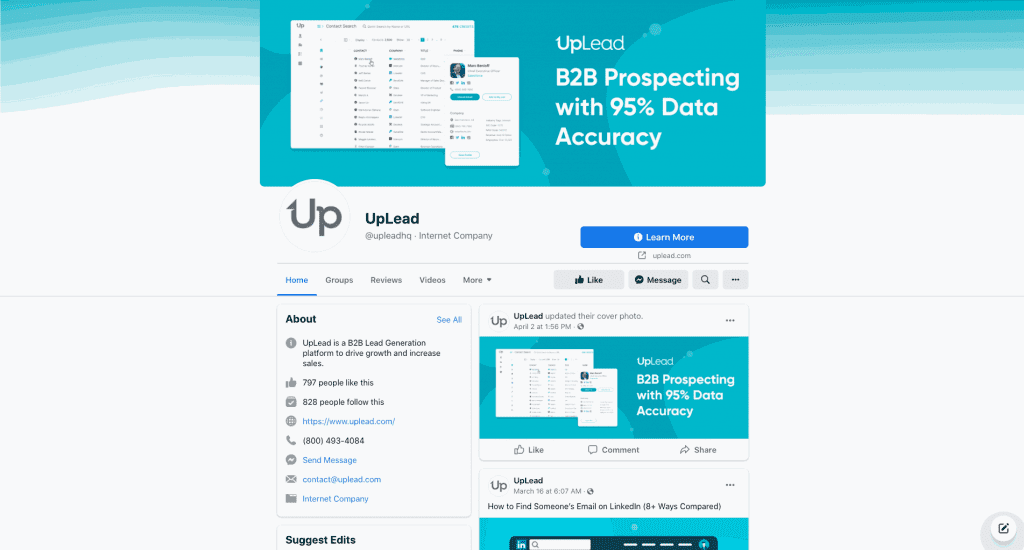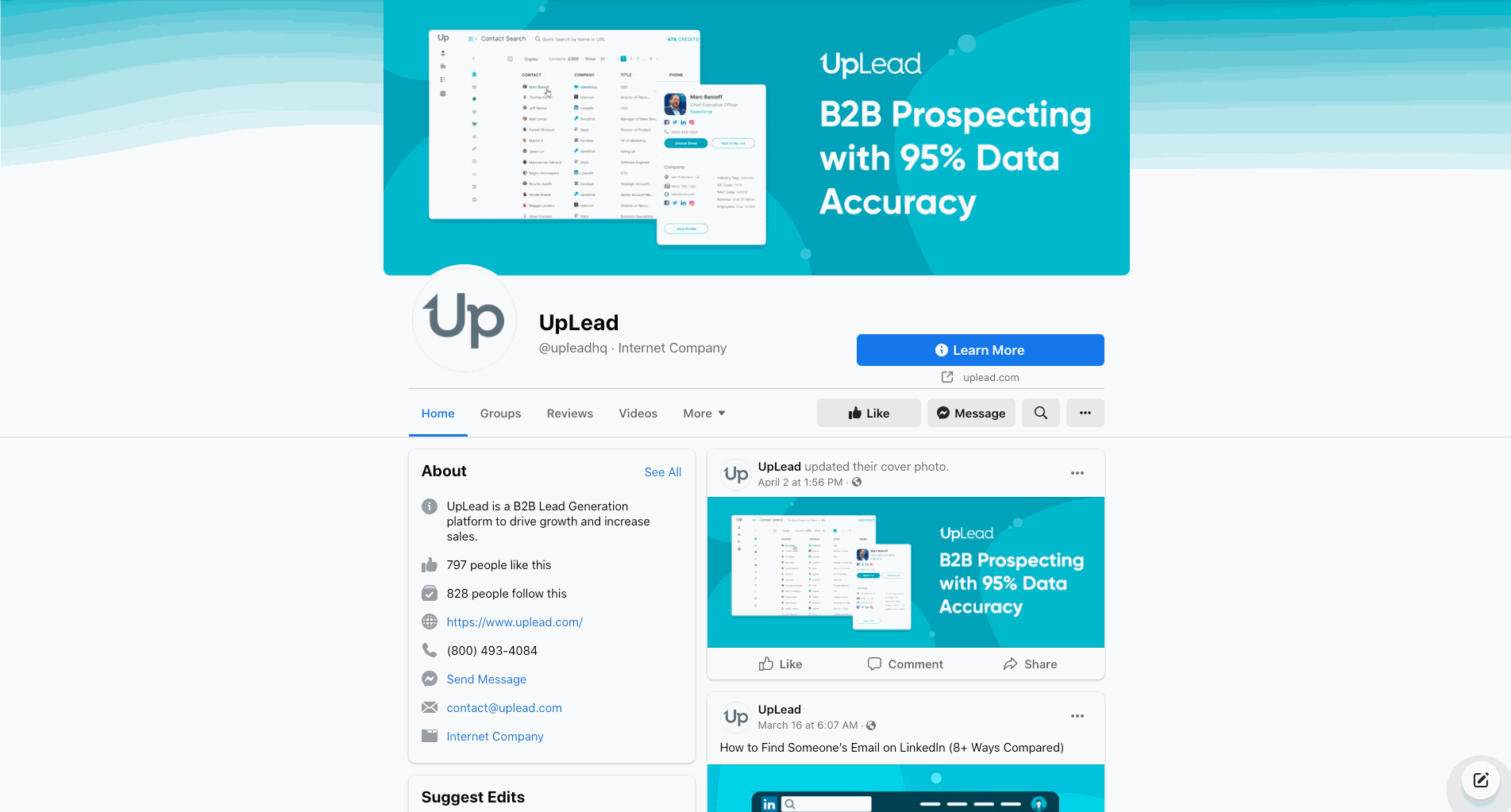 Social media marketing involves all kinds of social media, from Facebook and Twitter to LinkedIn to Pinterest and TikTok.
It's usually better to be great at one or two social media platforms than average at all of them. That's why you must carefully choose which platform to focus on to generate leads.
If you want to choose the right one, carefully examine your user persona, product, and company image to find the best fit.
Organic Search / SEO
Organic search refers to the process of your users finding you by looking something up online. Since this lead source option can potentially increase your visibility drastically, it should be no surprise that multiple companies spend a lot of money fixing their websites through SEO.
Take advantage of organic searches through a strong keyword hierarchy that goes from the most important keyword of your website to long-tail keywords you can easily rank for.
Content Marketing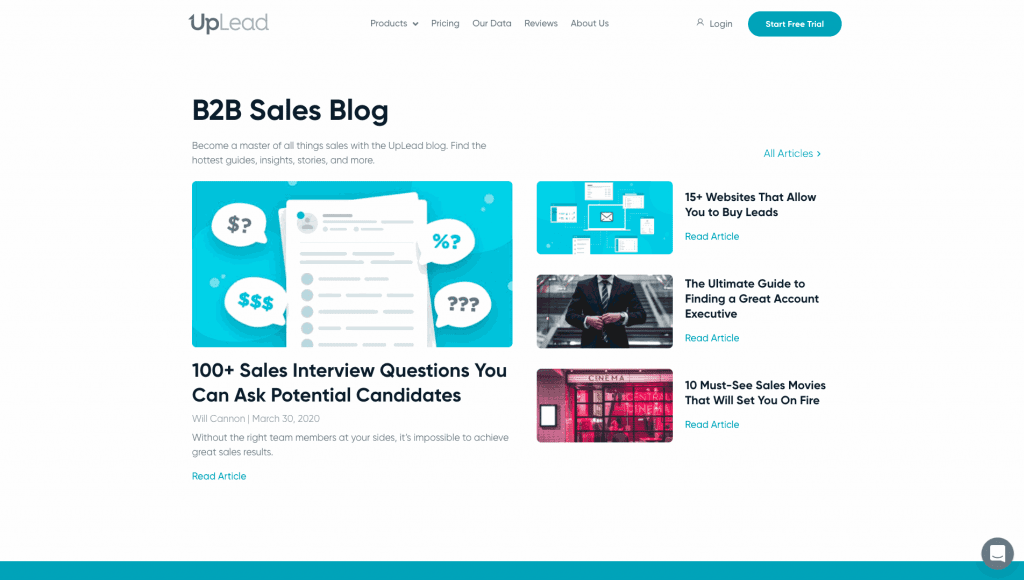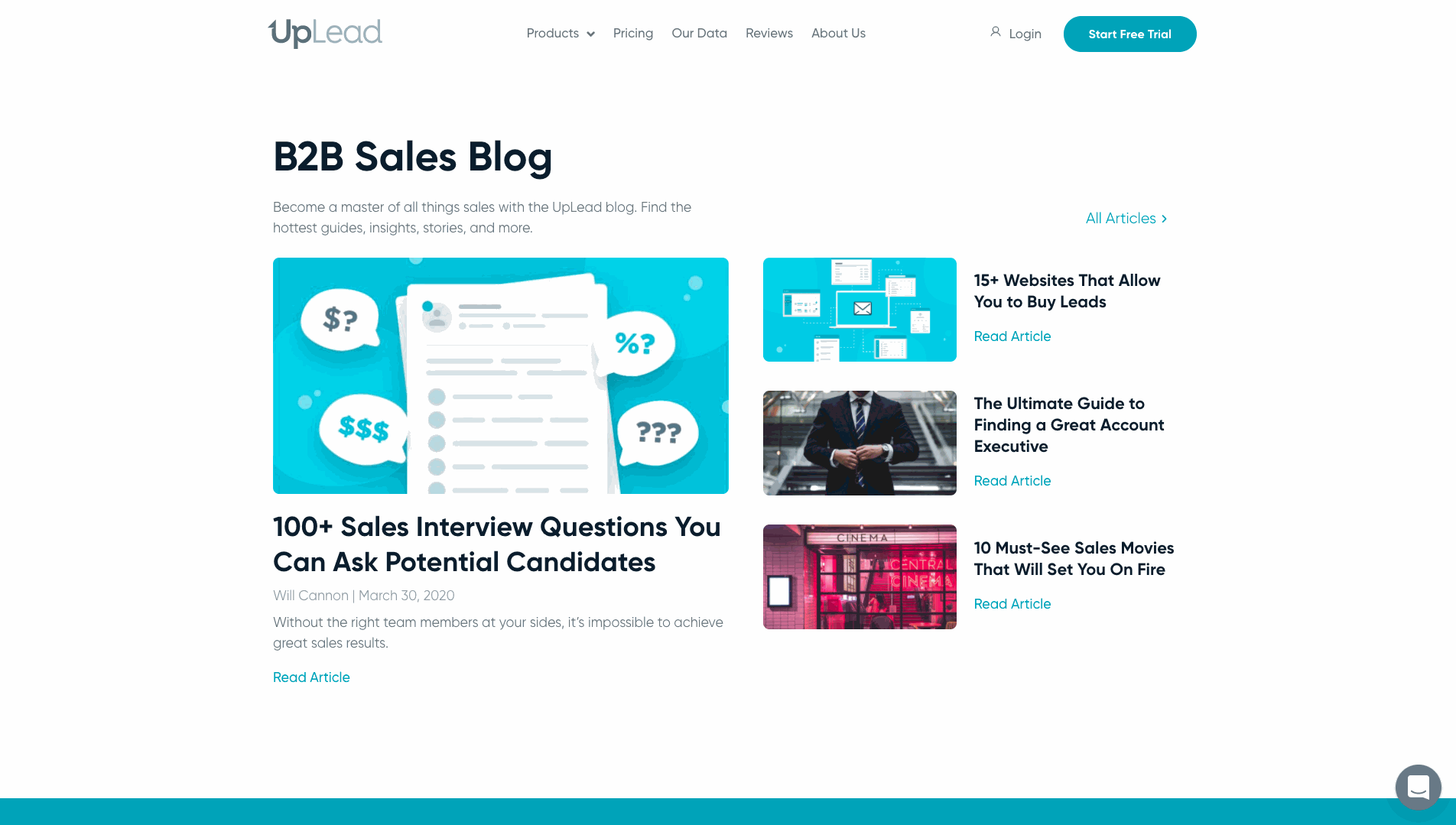 Digital content is an increasingly popular and highly profitable lead source. Here are a few areas to generate leads:
Website content
The first and often the main kind of content you can produce is the content on your website. Your website can give your user an immediate idea of what you sell, how you sell it, and why they should become customers.
To take advantage of your website content, ensure all your content is valuable for the user and SEO-friendly. Continuously improve and rotate your content to ensure repeat visitors always have something new to browse.
Whatever content you decide to display on your website, make sure it's visually appealing, easy to find, and interesting for your audience.
Landing pages
Usually, landing pages are the pages users arrive at when they want to check out your website, like when clicking on a CTA.
As such, landing pages are extremely important. A landing page should immediately tell your user why they should become customers. That's why having effective landing pages is essential to generating leads.
To ensure your landing pages are effective, figure out which of your pages are landing pages. Although some landing pages are designed to convert a customer after clicking through a CTA, others, like your home page, a knowledge base article, or your catalog, can also be landing pages.
Start by determining which of your pages are landing pages through your analytics. Then define what the user expects to happen when clicking on a landing page, and make sure you deliver on it.
Blog
A blog can be an amazing and cost-effective way of generating leads through outbound sales. They're also great SEO tools that can help you expand your reach and online presence.
To make sure your blog is effective, use data-driven decisions. Start by determining who your user is. Then develop a content schedule around your website's most important keywords.
Finally, ensure everything is SEO-friendly and promote your content on social media to ensure it reaches the right people.
Guest posts
Publishing as a guest for someone else's blog is a great lead source when expanding to new markets and reaching new audiences. It can generate backlinks for your website and add more traffic to your blog.
To ensure you're making the most out of guest posts, only share posts from high-quality websites relevant to your company. Spend enough time writing, editing, and polishing your article. Remember: this is the first time someone hears from you and your company, so make sure you can live up to their expectations.
Make sure you're spending enough time writing articles for both your website and as a guest, and employ professional writers to get better results and more consistent content published.
Email Marketing
Email marketing is one of the most cost-effective lead sources as long as you know how to use it.
Take advantage of email marketing campaigns by segmenting your user base to tell each one of your user personas what they want to hear. Keep it consistent, and use email marketing tools to make your content visually appealing and to help you schedule your campaigns in advance.
Affiliate Marketing
Affiliate marketing works by giving users specific links to your website so they can share them and receive a cut of the revenue made when people click those links and convert.
Bloggers are the most common people to take advantage of affiliate sales, writing content about topics related to your company and posting affiliate links for their readers.
To use affiliate marketing as effectively as possible, find affiliate partners already producing content for your user persona and give them clear and attractive incentives to partner with you.
Once you've set up your affiliate program, take advantage of affiliate marketing software such as Voluum to track, optimize, and automate your campaigns.
Paid Ads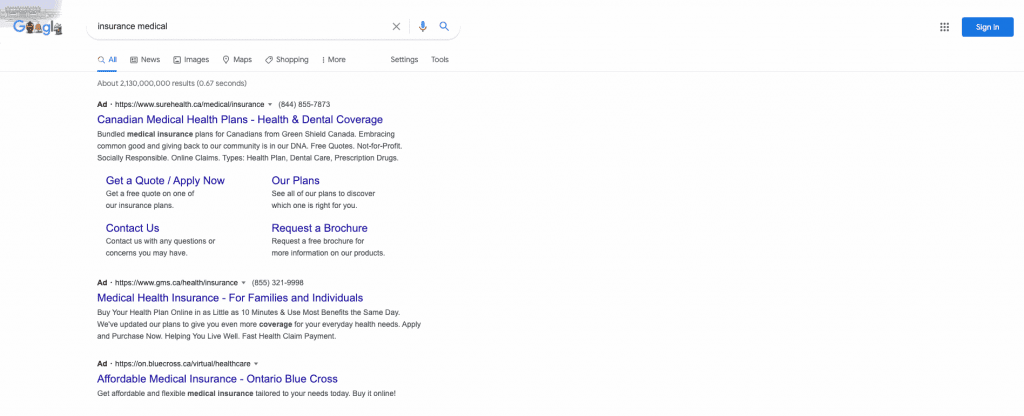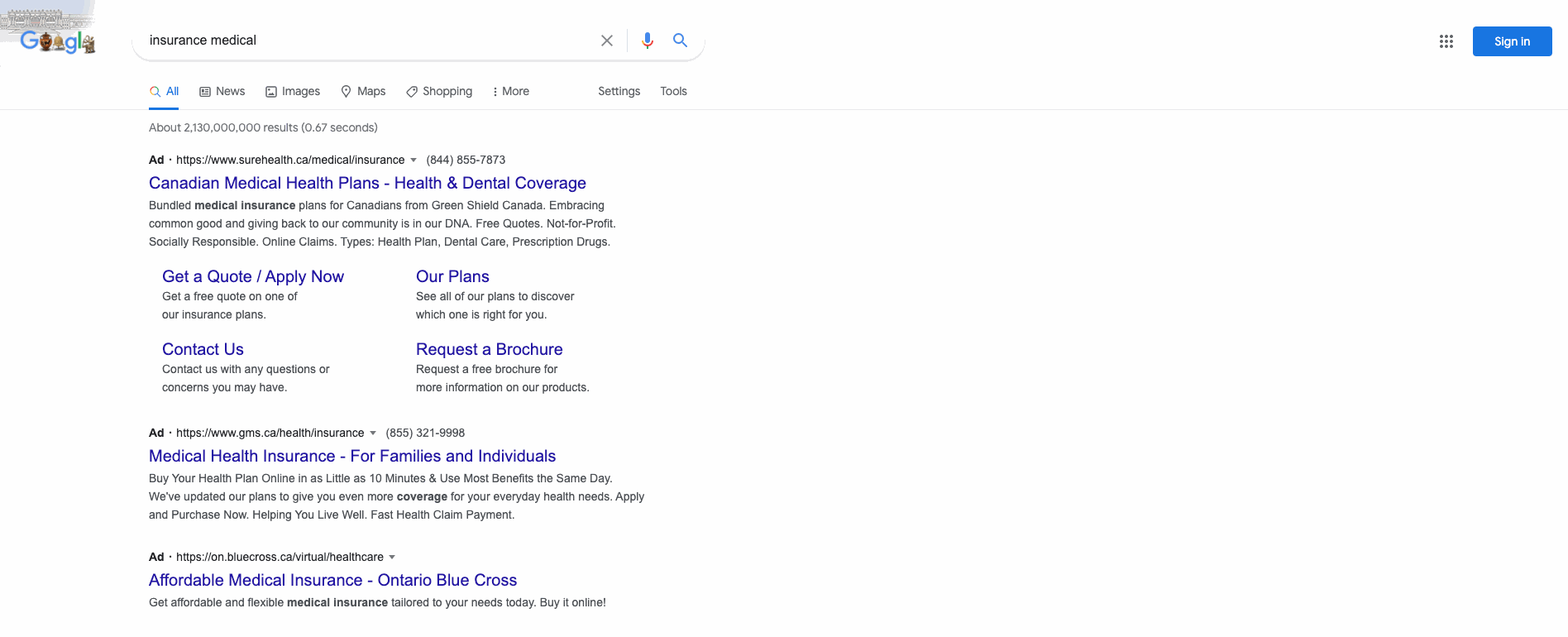 Paid online ads are a great way for large and small companies to find leads with a high chance of conversion. Here are the options:
Search Engine Ads
When thinking about search engine ads, most people usually think just of Google. And, while Google Ads can be an extremely effective lead source, it's definitely not the only one.
YouTube is a great place to share more visual ads that leave a long-lasting impression on your user personas, even if people skip the ad after five seconds of play. Even Bing can be a great way to reach a niche audience.
For better results, combine your PPC ads with your inbound marketing efforts and other campaigns to provide a universal omnichannel experience.
Social Media Ads
Nowadays, with the amount of data available, social media ads are a great way to laser-target a specific user base and show them your products or services.
Social media ads are also typically less expensive than PPC ads, making them more cost-effective for your business.
Use the same data-driven tactics you used for finding which social media to use for your business to find the best one to generate leads.
Premium Content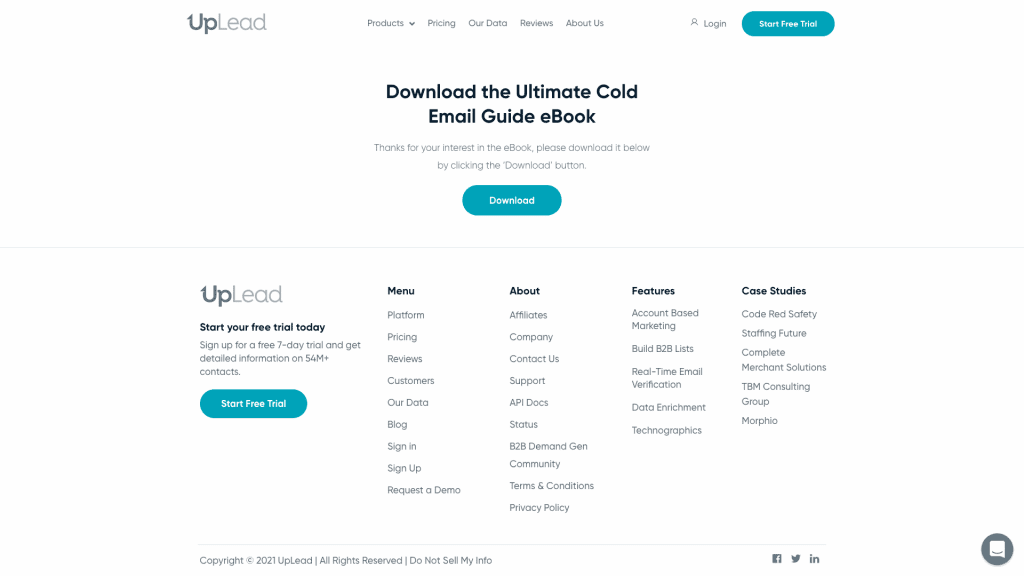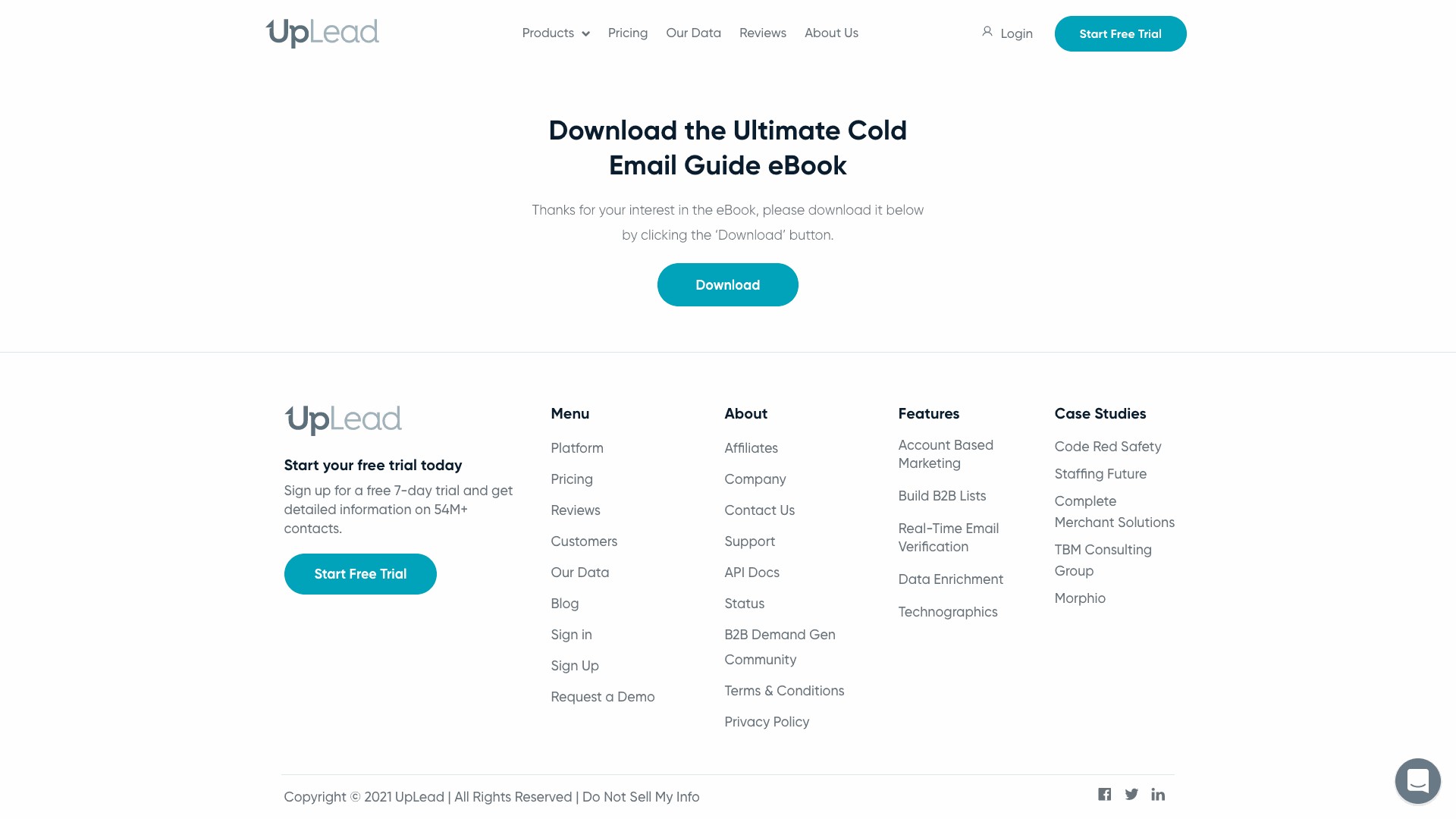 If you produce premium content, you can get premium leads more easily. Here are the best options for you:
eBooks
Ebooks are extremely popular lead sources, and for a good reason. A good eBook can save your users a lot of time and effort trying to learn something new, so they may be willing to offer more information about themselves in exchange for a free eBook.
However, eBooks can also include a large investment of time, money, and effort that not all companies can swing.
Keep it aligned with your brand and industry when writing an eBook. Bonus: Here are the top lead generation books we recommend.
Research
Original research is extremely valuable. Since it's scarce, it's usually prone to be shared by others, earning you easy backlinks.
However, original research is also expensive to access and make. Plus, it needs to be as reliable and valuable as your company. You can get original research through user surveys, specialized studies, or anything in between.
White Papers
While eBooks are usually made to be engaging, visually appealing, and easy to read, whitepapers are more focused on academic or scientific research and reports.
These papers are information-dense and must be highly accurate. Experts on the subject usually write them. Their purpose is more academic than simply educational, but they can also be great lead sources for many industries.
Traditional Marketing Lead Sources
Traditional marketing is the usual offline approach to selling. Here are your options:
Direct Mail
Direct mail focuses on using snail mail to send correspondence to users, hoping they'll convert.
Since users receive something physical rather than viewing a digital ad, direct mail still works in some areas and may even be more effective than email or PPC ads.
Phone Calls
Here are the different kinds of phone calls you can use in your lead-sourcing efforts:
Cold calling
Cold calls are calls made to a lead or prospect without any previous contact. Cold calling is still a valuable lead generation and selling tool since they place you in direct and immediate contact with your leads.
Prospecting calls
Prospecting or outbound calls focus on qualifying and preparing leads for conversion, leading the selling to a further date.
These calls can be a good way to generate high-quality leads for your sales team since they can build relationships with a lead beforehand, leaving only the selling and closing part for your sales team.
Inbound phone calls
Whereas cold calls revolve around making phone calls, inbound calls revolve around receiving calls. This is more common with insurance and travel agents, where the user has completed their qualification process by themselves, and calls are used to close the deal.
As such, inbound phone calls can be an amazing lead source as long as you motivate people to pick up the phone and call you and as long as you know how to nurture them to conversion.
Relationship Marketing
Relationship marketing focuses on developing customer loyalty through excellent customer service.
With relationship marketing, you can focus on developing a long relationship where your customers make small purchases over an extended period of time.
Relationship marketing is also great for building and using brand ambassadors for other marketing and lead-generation efforts.
Networking Lead Sources
Here are the two types of networking:
Online Networking
When used professionally, online networking usually revolves around LinkedIn and other social media platforms. Through online networking, you can focus on generating high-quality leads by attracting the right users and establishing a relationship with them through posts and shared content.
Offline Networking
Although in-person meetings have downsides, they're still a great lead source, especially when looking for leads willing to spend large amounts of money, like financial advisors. Meeting in person can often lead to a longer, more effective conversation and can be used for prospecting or even closing deals directly.
PR Lead Sources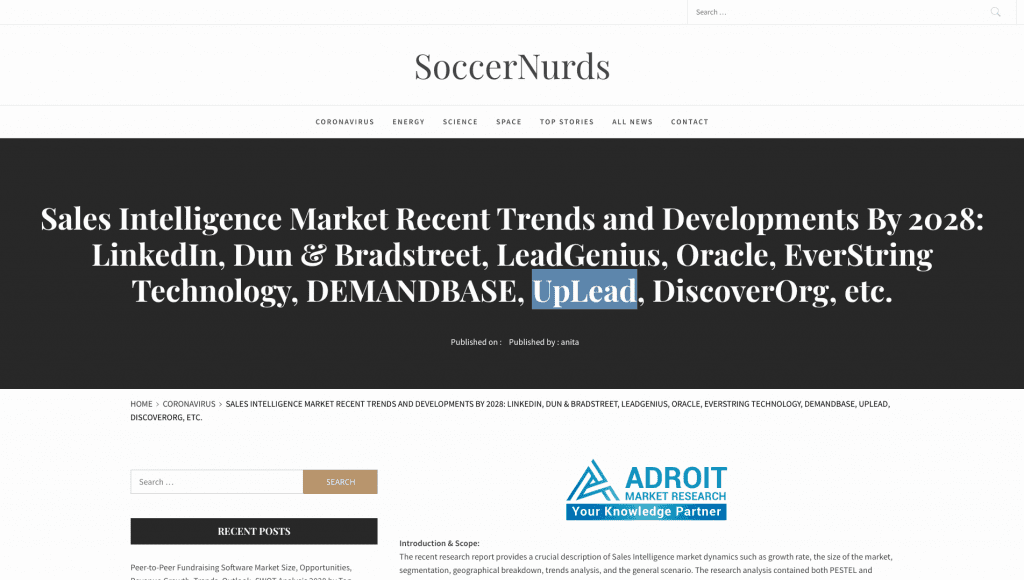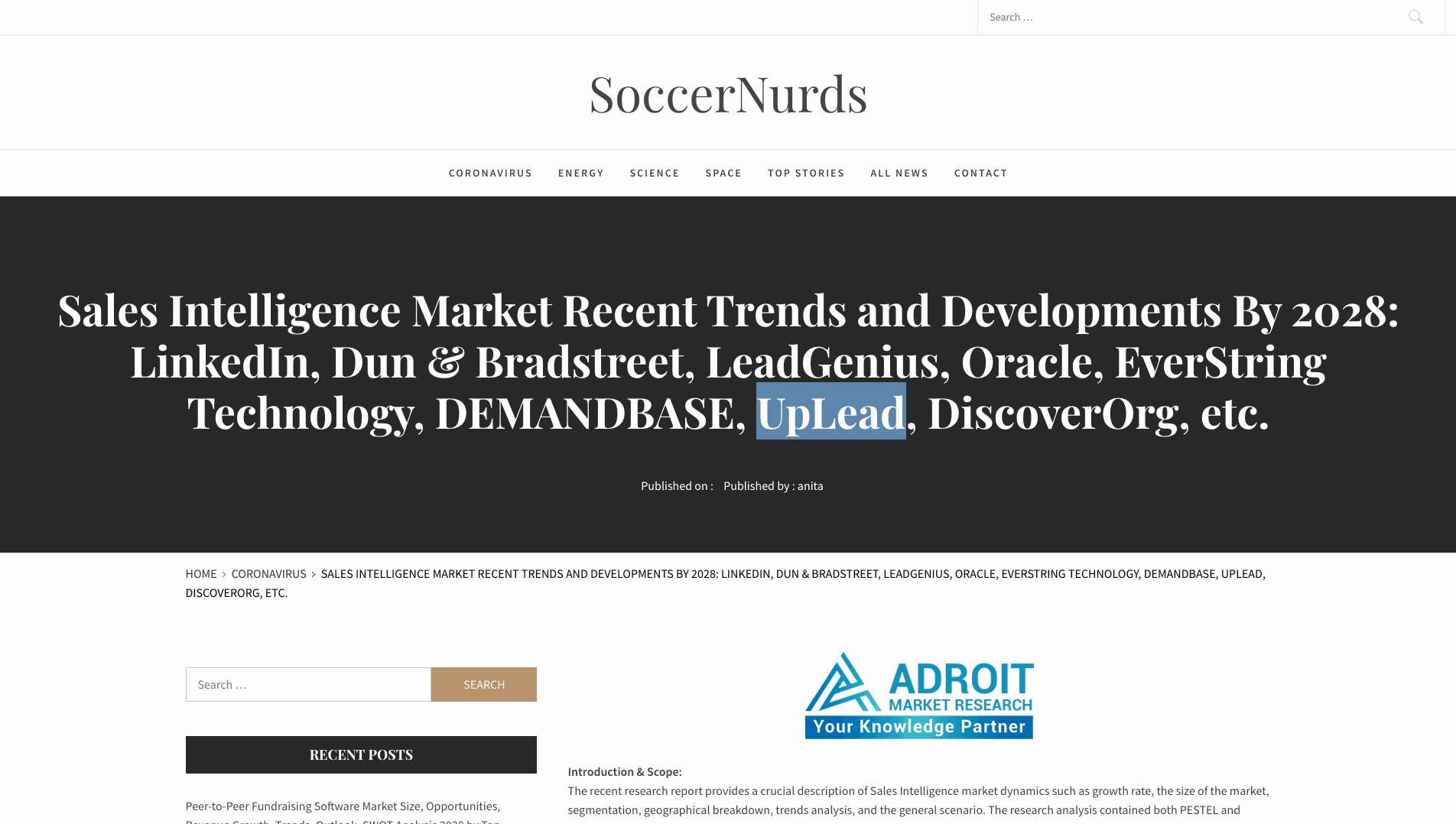 Public relations opportunities can become great sources of leads. Here are some public relations tools you should be developing:
Press Releases
Press releases can be excellent opportunities to add credibility to your company, get people to talk about your company, and even get valuable backlinks to help you with your sales efforts.
Look into newsletters, magazine articles, press conferences, and many other options to get the press's attention.
Media Coverages
While press releases focus on one topic, media coverage shifts the control of the narrative to the press.
Find new ways to get media coverage through large events, announcements, creative marketing campaigns, and even media interviews to get people to create content about you and your company.
Sponsorships
Sponsorships involve paying people and companies to become lead sources through exposure to their audiences.
To make sure you're spending your sponsoring efforts in the right places, focus on the companies, events, and people that can provide the most value to your company, fit within your company values, and have the audience you're trying to reach the most.
Events
Whether online or offline, events are great lead sources. Here's how:
Offline events
Live events are great opportunities to let your audience interact with your company in real life to generate leads.
Create attractive meetings, parties, demos, and other events by targeting the right users and filling up the event with reasons for them to attend and interact with your brand.
Online Events
Online events are more engaging and effective than ever in light of the current situation. Here's a list of the most common kinds:
Webinars
Webinars are the live, online version of eBooks. By teaching people about a subject, you can easily place your company in a position of authority within an industry. Make sure the webinar comes across as professionally as possible, with the best materials and visuals.
Virtual Conferences
Although usually less structured than webinars, virtual conferences are great lead sources. Attract the right users by promoting your virtual conferences as much as possible, and make sure to get their information so you can keep track of and follow up on a promising lead.
Podcasts
Podcasts are another way of positioning your brand as an authority on certain subjects. By putting a voice to your brand, you can more easily engage with your users for longer than most other kinds of media. Considering the availability of online podcast creation platforms such as Podcastle, starting one for your brand should be fairly easy.
Speaking Engagements
Speaking for companies and at different events can be a great way of generating leads for your company.
Use your department directors or your CEO to prepare speeches about various topics. Make them available by applying to different events. Once the speaker has gained enough momentum, they'll continue to receive invitations to more speaking engagements.
Direct Marketing
Direct marketing focuses on a more personalized approach. Whereas direct marketing uses many of the channels already discussed, it personalizes the marketing efforts by targeting the users based on their location and even using users' names when available.
This creates better results when companies use it for highly targeted sales efforts.
Former clients
Since getting new customers is so expensive, why not focus on your customers who got away?
By trying to engage and recuperate clients who no longer buy from your company, you can skip the introductions and focus on giving them reasons to return instead of spending time telling them about your company and your solutions.
Coworkers & Former Coworkers
Are your coworkers and employees already users of your company's products? Although you may not want your coworkers to be fully paying users, having them use and experience your solution can become a great lead source.
Your coworkers can promote your solutions better if they themselves are using them and act as testers, using their privileged position as users and insiders to let you know what they'd like to see from your company.
Word of Mouth
One of the most effective lead sources is still word of mouth. Since it's free, highly engaging, and very trusted, word of mouth usually leads to better conversions.
Make sure to stay present in your users' minds by having a constant online presence and offering excellent customer service to give them something to discuss.
Open Houses
What better way of showing off your company than through an open house? Open houses aren't just for realtors. They allow you to teach your audience about the inner workings of your company, letting them know what happens behind the curtain. They're also a great excuse for adults to bring their kids to work, creating a longer-lasting experience for your lead.
That allows you to tell potential users more about the lengths your company goes to to keep customers satisfied and generate new ones.
Business Partnerships as Lead Sources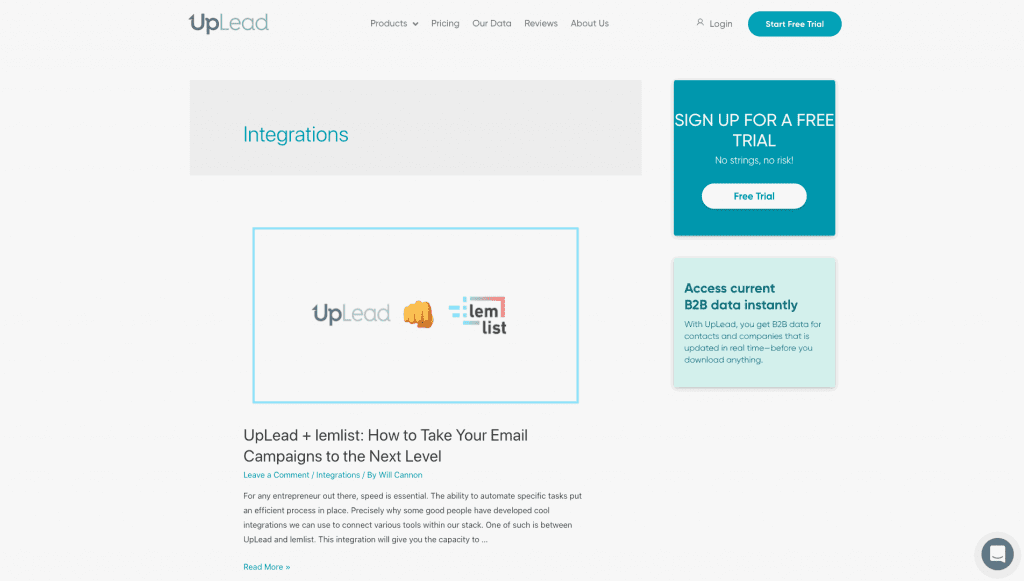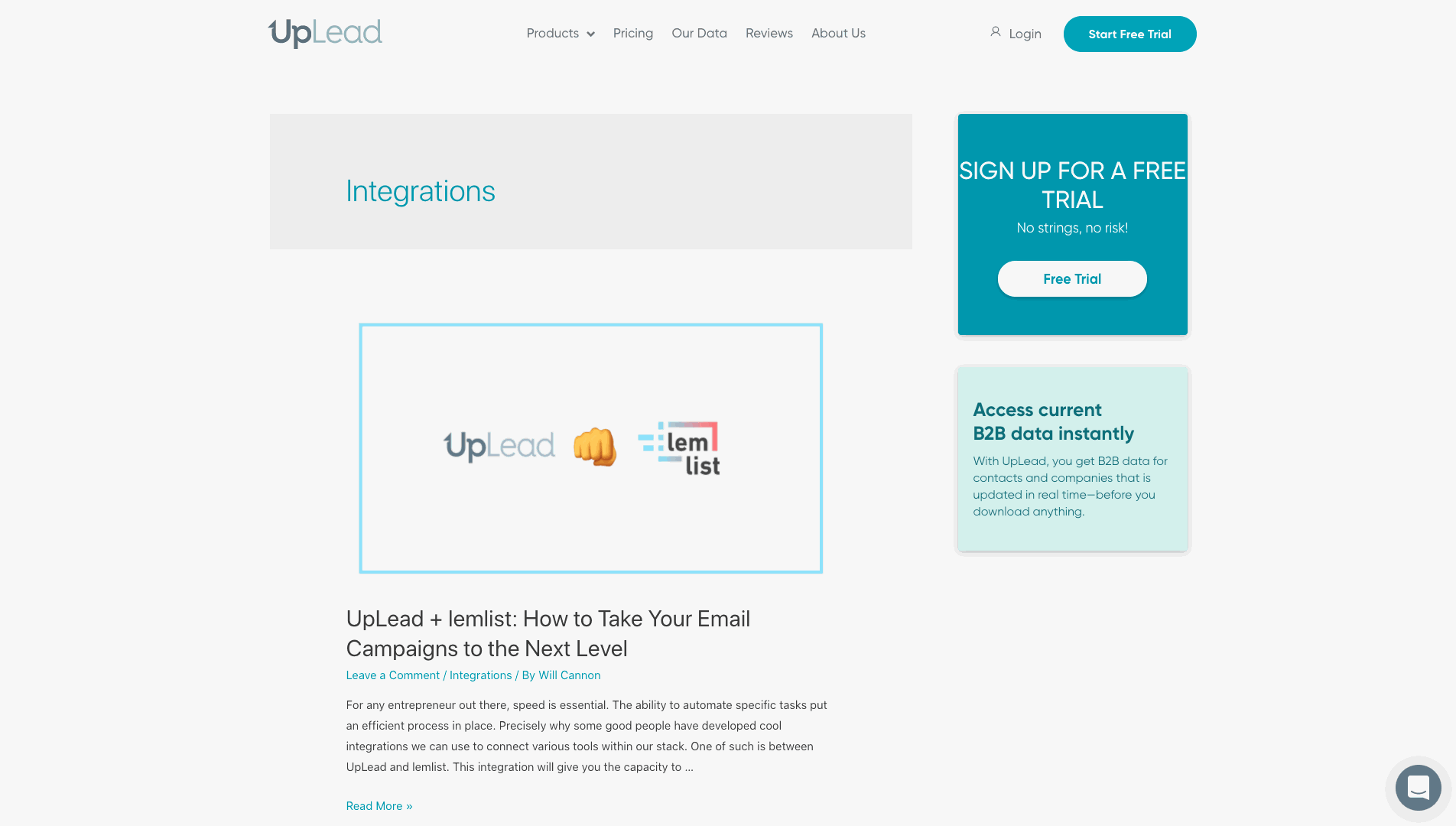 There are many ways to partner with other companies. Here are a few:
Integrations
Developing integrations with another SaaS company is a win-win for both parties. You and the other company can share how well your products work together, which may lead to cross-conversions.
Plus, the more tools you integrate with, the better the chances for other users to decide to use your tool, if only because it works with the tools they already have.
Influencers
Whereas affiliate marketers are paid when their user base clicks through, influencers are paid merely to mention your company.
This allows you to connect to huge audiences without spending money developing perfect paid ads for them. Instead, you can focus on finding the influencers with the audience you want to attract, develop a small script for them, and pay them to read it to their audiences.
Referrals
Referrals are among the most powerful lead sources if you want to make sales quickly and reliably. Since they come from people the user knows, they are especially effective to the user when it comes to conversion. People are simply more likely to make a purchase if someone recommends the product to them.
Make it easy for your users to refer someone to your business, and encourage referrals through rewards and other benefits.
Competitors
Your competitors can also become great lead sources. By studying their approach, audience, and leads, you can gather a lot of valuable data for your sales efforts.
You can also partner with your competitors or use their brand to target paid ads and find more leads directly within their user base.
Frequently Asked Questions about Lead Sources
Here are answers to your most common questions:
What is a lead source?
Lead sources typically refer to any tool you can use to generate leads or find leads for your sales team to convert users.
How do I know the best source of leads for my business?
The best source of leads will depend on your budget, user base, client persona, and products or services.
How do I organize lead sources?
You can organize your lead sources according to importance, spending, the kind of leads they provide, or even how they connect you to the right leads.
Buy High-quality Leads Without Overpaying
We hope this piece helps you make the most informed choices regarding purchasing leads. As you can see, a vast wealth of options are available to you when it comes to discovering and buying high-quality leads!
To get the most accurate leads, consider UpLead. We are trusted by some of the world's biggest businesses, and we get great results.
Start your free trial today to quickly find, connect, and engage with qualified—and even ready-to-buy prospects.