The lead generation process is complex. It isn't easy to comprehend—not by yourself, at least. Sometimes, doing a bit of research can help you understand what your next step should be. Luckily, research comes in many forms—and nothing beats a physical book that teaches you how to generate leads. This article will look at the best lead generation books to help you with your business. The more you read, the better you will be able to put your knowledge into practice.
Quick Links:
11 Lead Generation Books With Valuable Lessons
Lead generation is a hot topic that's been covered by many authors. Here are the most popular books on the subject teeming with informational value.
1. Larry Billson – Lead Generation: How to Generate Leads and Sales to Grow Your Business without Spending Tons of Money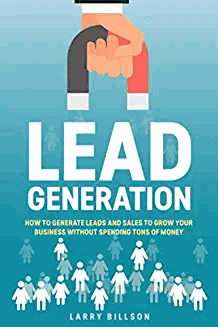 If you're looking to create a new plan to generate leads, this book contains several practical tips that can help. The author, Larry Billson, is a marketing expert with years of experience in lead generation strategy. As a result, he managed to compile lead generation strategies that won't cost you an arm and a leg. It's a good book for those starting their businesses and building capital.
2. Scott Grooves – Lead Generate: 61 Days to Double Your Pay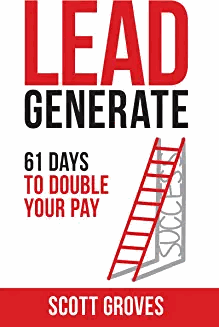 This book is a step-by-step sales development playbook that promises to teach you how to double your income within the first two months. Written by the loan officer and business coach Scott Grooves, this volume focuses on the steps and concepts that will lead you toward growth. It is a good read for those who need a clear blueprint for reaching their goals.
3. Brian Halligan and Dharmesh Shah – Inbound Marketing: Attract, Engage, and Delight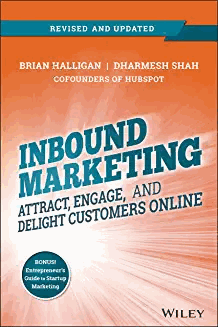 Co-written by the founders of HubSpot, this book focuses on the importance of online visibility and how to make sales in modern times. This book shares insight into B2B lead generation, the importance of content, and various ideas on how to raise awareness about your brand. It is a good book for sales professionals who want to build customer relationships through content without relying on outbound sales techniques alone.
4. Aaron Ross and Marylou Tyler – Predictable Revenue: Turn Your Business Into A Sales Machine With the $100 Million Best Practices of Salesforce.com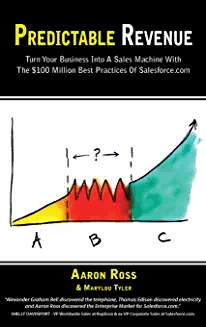 This book was written by growth expert and keynote speaker Aaron Ross, who was also a sales development director at Salesforce and the founder of Strategic Pipeline. It helps you practice real-life lead generation ideas to increase your business' revenue. The volume is great for those looking to overcome outbound sales challenges. It also teaches readers how to avoid mistakes that even professionals in the field tend to make.
5. Chet Holmes – The Ultimate Sales Machine: Turbocharge Your Business With Relentless Focus On 12 Key Strategies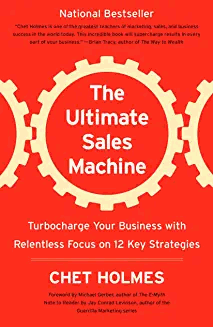 This book was written by New York Times bestselling author Chet Holmes, a renowned consultant, corporate trainer, speaker, and growth expert who knows that business growth is not only about products and services; it's about the lead generation tools and strategies you use. The book itself features a 12-step program to generate leads. The author encourages you to focus only on a few skills at a time. This book is handy for those interested in B2B sales.
6. Steve Morgan – Anti-Sell Marketing, Lead Generation & Networking Tips for Freelancers Who Hate Sales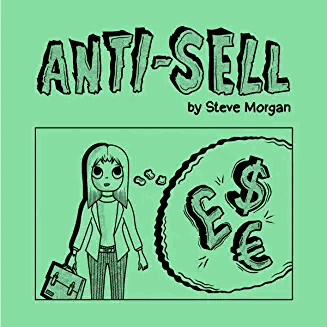 Most books are written for people who love sales and want to improve their game. This book is different; it's oriented toward people who hate sales. The author himself is a freelancer with years of experience in SEO, lead generation, and online marketing – and he decided to write a book from his perspective.
The volume starts with a couple of traditional lead generation strategies, then continues with tips and tricks on approaching leads differently. It's perfect for those who like to think outside the box and need a different perspective on lead generation.
7. Dr. Lee Davenport – Profit With Your Personality: How Top Producers Win at Lead Generation, and How You Can Too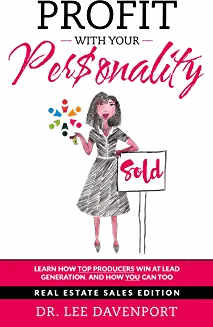 While this book mainly interviews people involved in real estate sales, its advice can be applied to almost any industry. The book features local lead generation strategies that are backed up by research. It focuses on personality and even includes practical advice that introverts can use to drive sales and master lead generation.
8. Ashley Johnson – How to Generate Leads Using LinkedIn: Everything You Need to Know About Using LinkedIn to Drive Sales!
If you have a strong presence on LinkedIn or want to focus on social media marketing, this is one of the best lead generation books out there. It showcases proven strategies that you can use on LinkedIn to generate leads while avoiding cold calling.
The book is useful not only for B2B but also for B2C companies. The author—a former LinkedIn speaker—includes efficient lead generation tactics to attract quality leads and maximize ROI.
9. Gail B. Goodman – Modern Appointment Setting: Prospecting and Phoning for Financial Professionals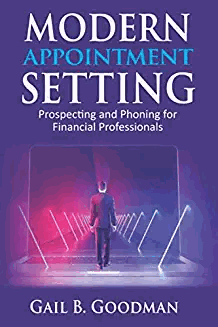 This is one of the best lead generation books available for those who wish to use up-to-date strategies. As an established marketer, Goodman knows how the sales process has changed over time and how various new obstacles were born.
The purpose of this book is to present the new challenges that sales teams encounter and how to circumvent them. It teaches how to engage prospects and communicate efficiently, making it perfect for sales managers who have difficulty booking in-person meetings.
10. Andrew Ledford – Change and Transition: Through Skill Acquisition for Sales, Lead Generation, and Marketing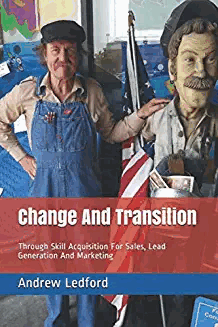 If you want a book that can improve your lead generation strategy game, then this is it. The author collaborated with the Navy as a dog trainer and worked on blogs and video development on the side. He combines a bit of both worlds to create this book.
The idea of the volume is to recognize the state of transformation – to make the difference between opportunity and danger. It is the perfect choice for field marketers and lead generators who are just starting their careers.
11. Nik Maguire – Beyond PPC: Groundbreaking Strategies for Digital Marketing Lead Generation When Pay Per Click Won't Perform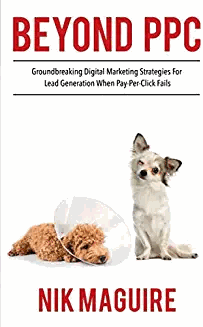 If you are not interested in PPC marketing and want to try a different lead generation strategy, you might want to read this book by Nik Maguire. He is a professional when it comes to finding good lead sources that are relevant to your niche. He also teaches you how to turn potential customers into actual leads.
The author relies on SaaS lead generation and multiple sales funnels to create custom-tailored content. He teaches you how to formulate a good lead generation plan. The book is also great for that needing advice on improving their ad performance.
Bonus: How to Win at Cold Emails
If you're looking for concrete tips on how to master cold outreach, you should check out our own (!) book on cold emailing. The best part about it? It's completely free, and you can simply download it here: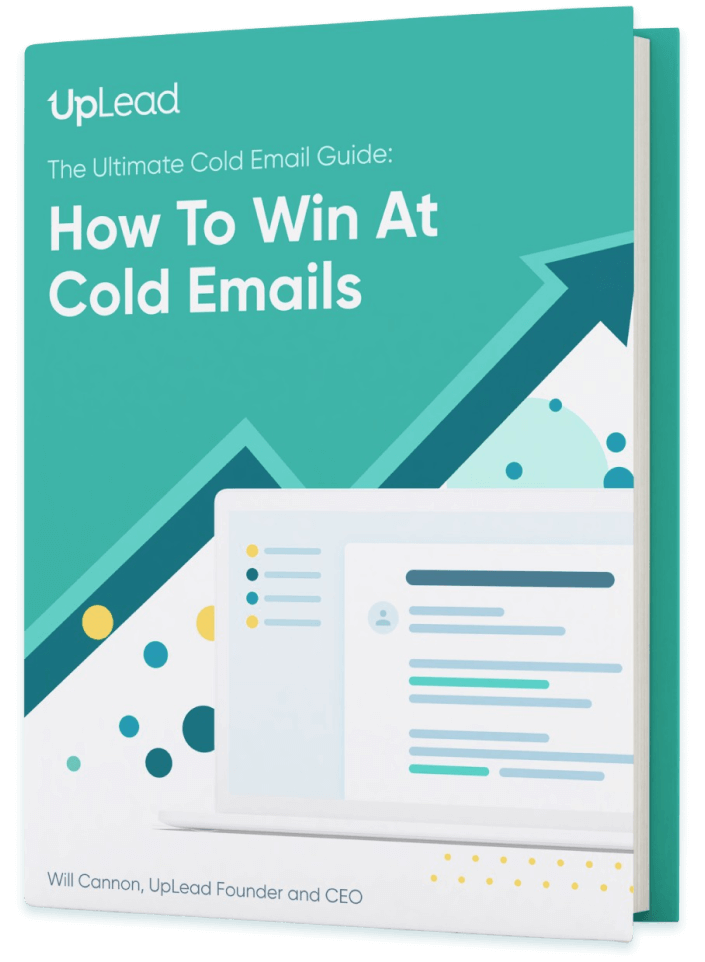 Download our free eBook full of valuable insights and take your cold emailing strategy to the next level.
I agree to receive emails from UpLead, and can unsubscribe at any time.
How Lead Generation Books Can Help Your Strategy
Reading books on lead generation strategies can have several benefits for your business. You'll better understand the concept, allowing you to implement a sales acceleration formula properly.
Books on lead generation services can also increase your critical reflection. They help you keep up with new social selling rules, allowing you to create an effective lead generation strategy that will bring predictable revenue.
Most lead generation books are written in clear language that's easy to understand. Not every business owner attends management school; these books are a good alternative to classic learning material.
FAQs About Lead Generation Books
Lead generation is a vast topic that can raise a lot of questions. Here are the most common ones, along with their answers.
What is the best source of lead generation?
Each lead generation source has its advantages; LinkedIn is often considered the best source. Google sources and email lead generation tools are also quite effective.
Is lead generation profitable?
Lead generation can be very profitable if you use it correctly. Doing as much research as possible is important, which is where these books come in. They'll provide practical lead generation tips that can help improve your online marketing strategy.
What You Need to Remember About Lead Generation Books
Each lead generation book offers a different focus and approach. The more books you read, the more knowledge you will gain.
Choose a book that focuses on the business aspects that matter to you, and then start putting the advice into action. If implemented correctly, a good lead generation strategy can significantly improve your sales and marketing success.