Demand generation and lead generation may sound like the same thing, but it's important to understand their key differences when establishing a marketing or lead generation campaign for your company. Both go hand in hand with one another, but they are distinct, separate actions that businesses take to grow their customer base.
Let's take a look at demand generation vs. lead generation to help you gain an understanding of their differences and how they can be effective methods to grow your business.
Quick Links:
What Is Demand Generation?
Simply put, the purpose of demand generation is to make your business known. It's what grows your audience and creates awareness of your business. There are many strategies you can use to make it happen, many of which are covered in this article.
What is B2B demand generation?
B2B demand generation means generating awareness and building your audience within the B2B community. Rather than focusing on strategies that target individual consumers, B2B demand generation targets other businesses.
Just like raising brand awareness with consumers, businesses can create tailored content that generates engagement with other companies and drives traffic to their websites. In short, demand generation is what drives interest in a business, whereas lead generation involves finding potential customers along with their contact information.
What Is Lead Generation?
Now that you have an understanding of demand generation, let's dive into lead generation. As we mentioned, demand generation is what raises brand awareness and drives interest in your business, and lead generation identifies contacts with the intent of converting them into paying customers. Remember, not everyone interested in your business is a quality prospect that will convert into a paying customer. Lead generation strategies help identify top prospects for conversion.
What is lead generation in B2B?
B2B lead generation involves identifying businesses as potential customers with the intent to convert them into paying customers. These tactics involve directly reaching out to prospects or implementing strategies that attract prospects who may be ready to make a purchase.
Outbound lead generation strategies require direct contact with potential clients, typically from a sales team. Think cold call campaigns or direct mail, which we will talk about later. Inbound lead generation strategies create organic engagement with your business—search engine optimization (SEO) being a common, effective example. Organically growing awareness makes the lead generation and conversion process that much simpler.
Let's dive into some common demand and lead generation strategies that you can leverage to grow your business' customer base.
What Is Demand Generation Vs Lead Generation?
Let's compare some of the top demand and lead generation strategies to clearly understand the difference between the two.
Common Demand Generation Strategies
Before you can implement lead generation strategies, you need to consider how you grow your audience base through organic, meaningful engagement. Creating demand for your product or service is vital, otherwise, you'll have a much more difficult time converting prospects into paying customers.
Here are five common B2B demand generation strategies to leverage for your business.
Hosting Webinars
Webinars bring your business to new audiences around the world. A webinar not only promotes your brand and generates interest in your business; it can also demonstrate exactly how your product or service can be a solution for potential business customers.
Webinars are low-investment, high-return pieces of content that you can leverage time and time again. Hosting a recorded live webinar allows you to interact with your audience in two ways: In real-time and by using the recorded content on your site, in emails, and as part of your marketing campaigns.
HubSpot's free webinars are an excellent example of demand generation in action. Their high-value, informative webinars meet the audience where they are and create genuine, value-added engagement.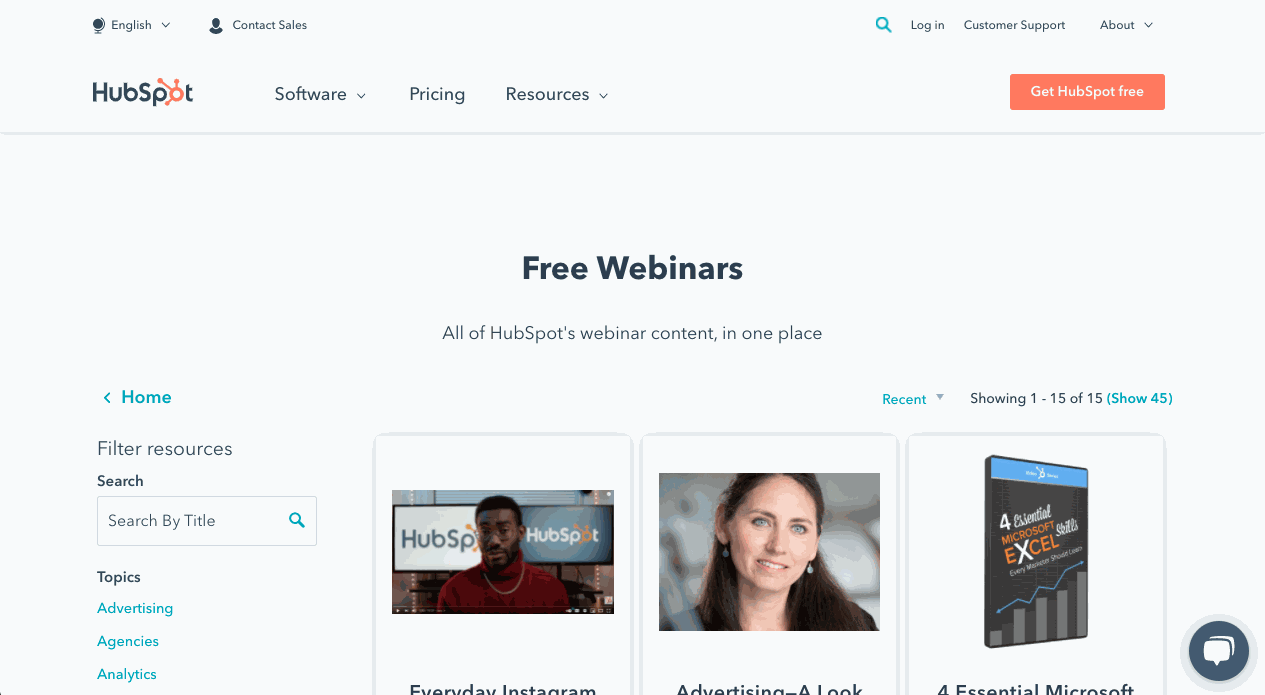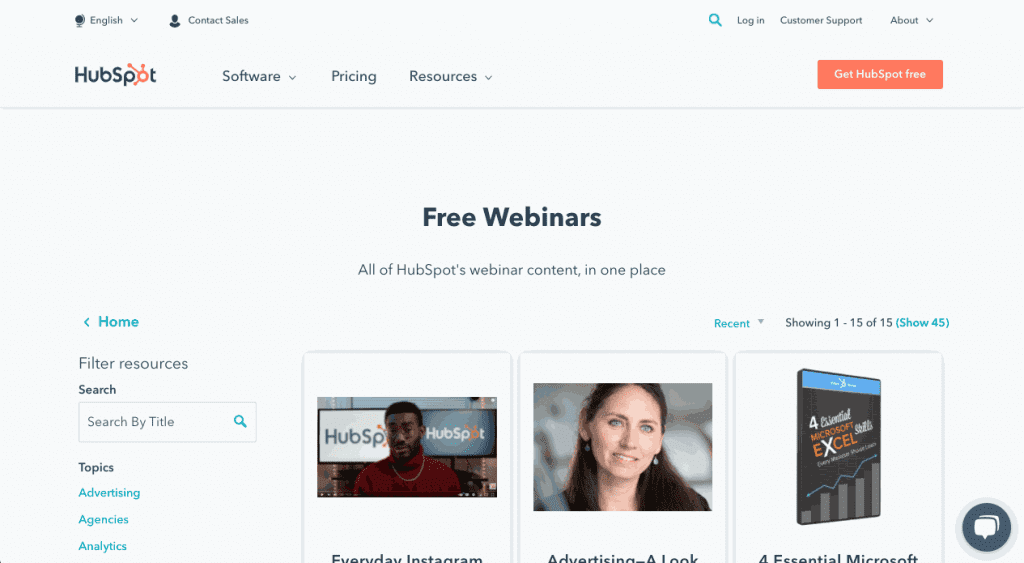 Partnering with Influencers
What better way to create demand and grow business awareness than by partnering with influencers that have thousands, if not millions of fans on social media platforms? Partnering with influencers is an extremely effective way to promote your brand, product, or service.
Influencers are becoming a focal point for business marketing efforts, and with both consumers and business customers active on many social media platforms, it's no secret why these partnerships are so successful. American Express partners with Instagram influencers with its Amex Ambassadors campaign. You can check out the in-depth case study here.
Content Marketing
Content marketing is a classic demand generation tactic with proven success. Content is what drives organic traffic to your website—both consumer and B2B customers engage with content, whether it's blog posts, newsletters, or video content.
Creating relevant content that's easy to access and engage with is important for organic website growth. Understanding which content your audience interacts with is important for developing a content marketing campaign. Newsletters are popular with B2B customers and, partnered with webinars, make for a very powerful content marketing strategy. Check out some top examples of B2B content marketing here.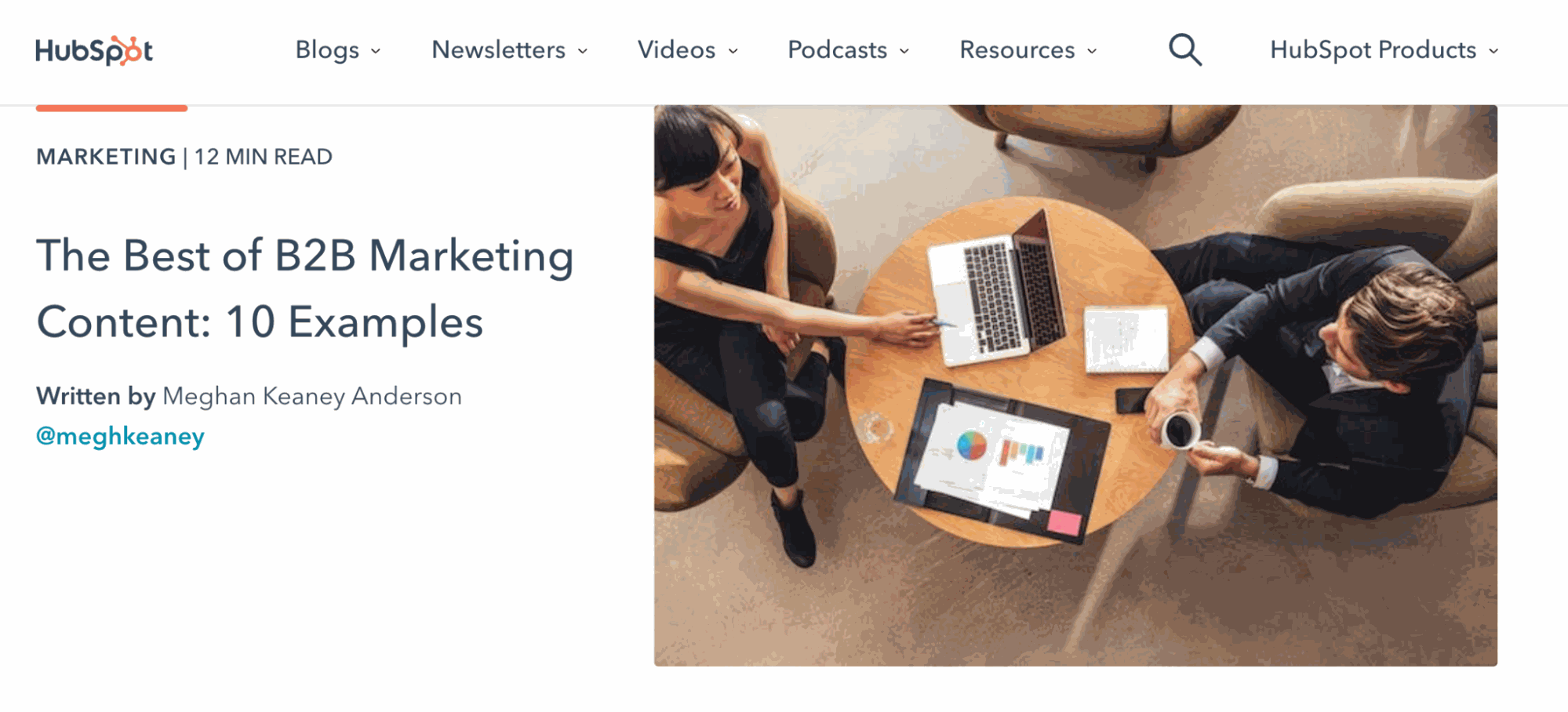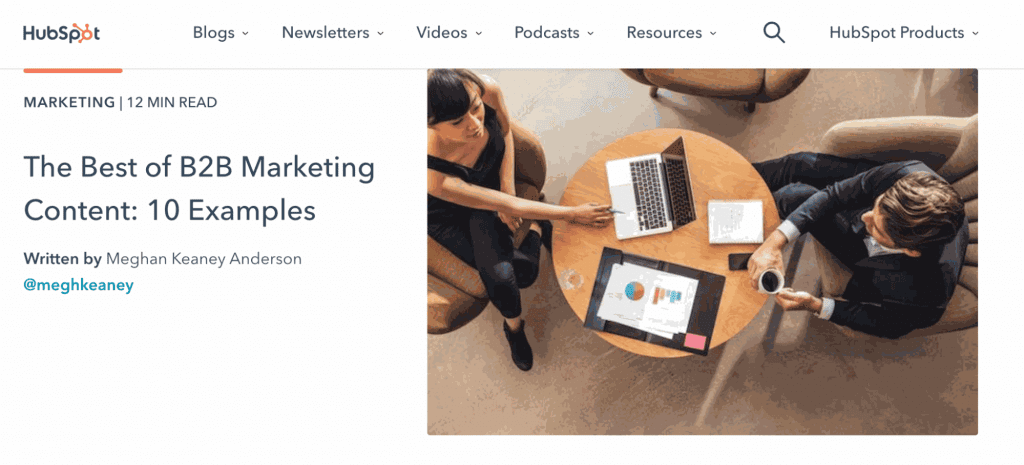 Social Media Marketing
If influencers aren't the right fit for your company, you can still harness the power of social media to generate demand for your business. Countless businesses have dedicated social media teams who not only run accounts and interact with potential customers, but also reach out to and engage with other businesses.
Social media marketing, similar to content marketing, generates organic engagement and grows your audience. Relevant posts, videos, and other interactive forms of social media content are simple yet effective ways to boost engagement and grow your audience base. Here's a fantastic list of B2B social media marketing examples that show you just how effective social media can be.
IBM flexes social media marketing to showcase the company's history while connecting with current and potential customers. The storytelling approach creates organic engagement and establishes the brand's personality on social media.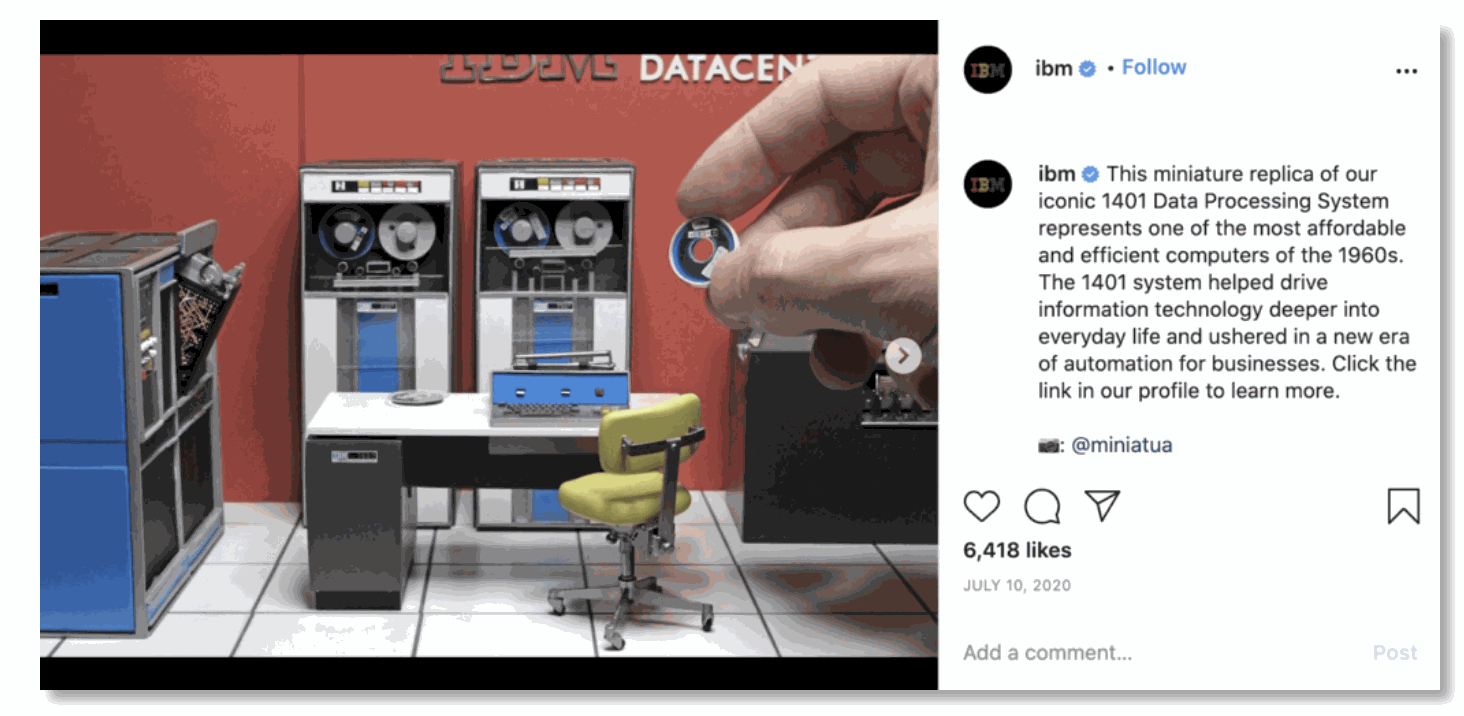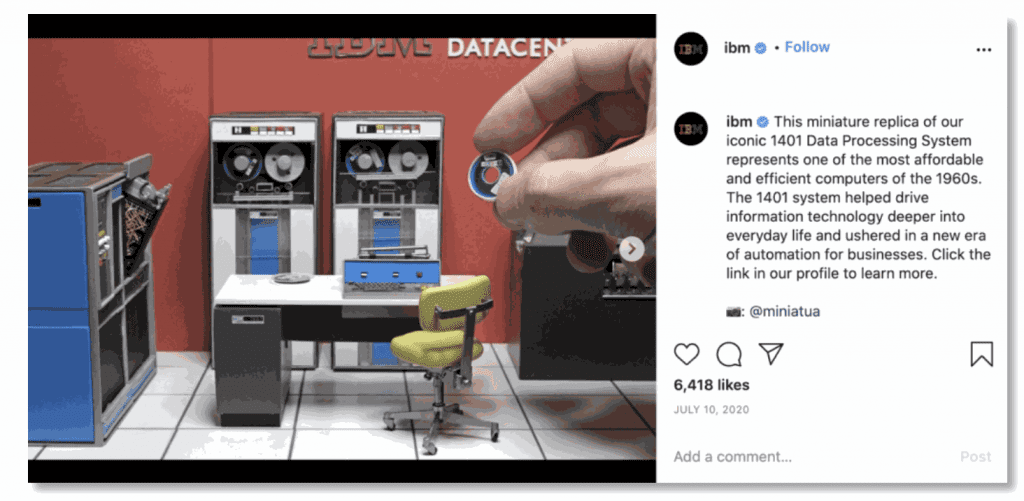 Hosting Events
It's tough to beat in-person demand generation. While online interactions may dominate the demand generation landscape, in-person events can be extremely powerful tools. Conferences are high-volume, interactive events that typically involve many businesses within a given industry.
Getting in front of a broader audience base allows you to promote your company and directly engage with potential business customers. Once you've increased demand for your business, it's time to identify leads and convert them into paying customers.
Top Lead Generation Strategies
Demand generation boosts interest in your business, product, or service, and makes it easier to take the next steps: generating leads and turning them into paying customers. The below strategies will help you identify high-quality leads and convert them into paying customers.
Cold Calling
Cold call campaigns are effective, high-interaction efforts that connect your business directly with potential business customers. Usually driven by a central sales team, cold call campaigns involve calling specific contacts with the intent of qualifying them and potentially converting them to paying customers.
These interactions are dubbed "cold calls" because the contact isn't expecting the phone call. These contacts have been identified as potential customers by the sales team—they did not previously provide their information or request to receive a call.
To help your next cold call campaign, check out UpLead's prospector tool. One of the most difficult aspects of a cold call campaign is capturing accurate contact data. With UpLead's prospector tool, you no longer have to worry. With a 95% data accuracy guarantee, you'll know you have the right contact information to start your campaign. Build high-quality, accurate lead lists to drive your next cold call campaign forward.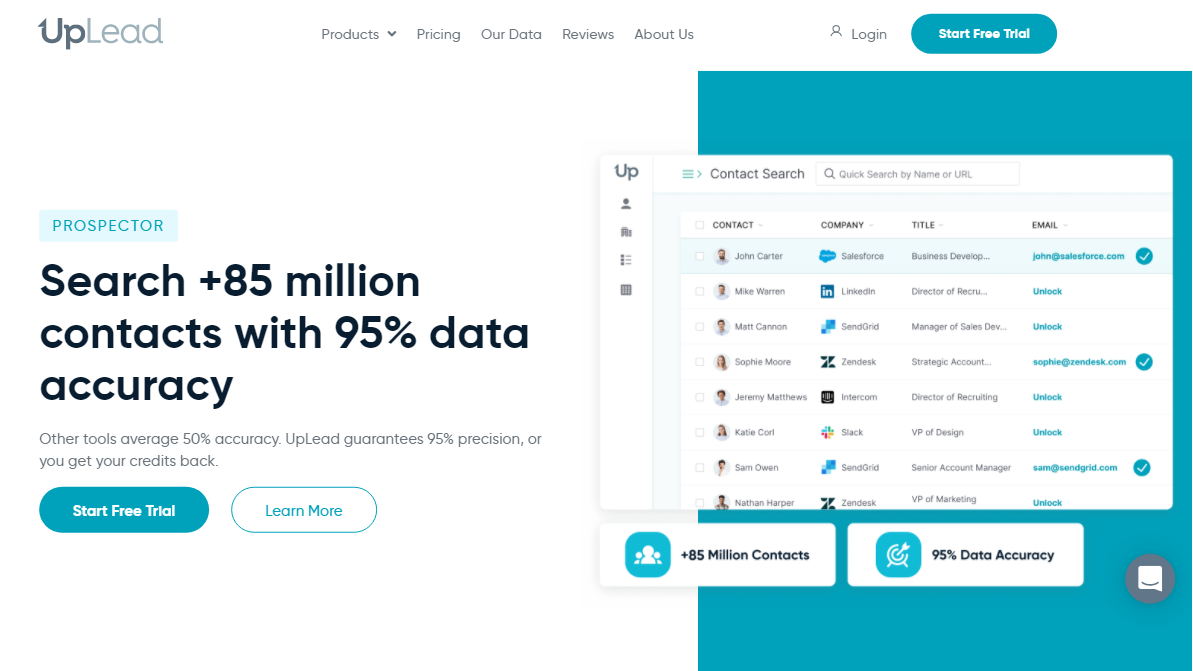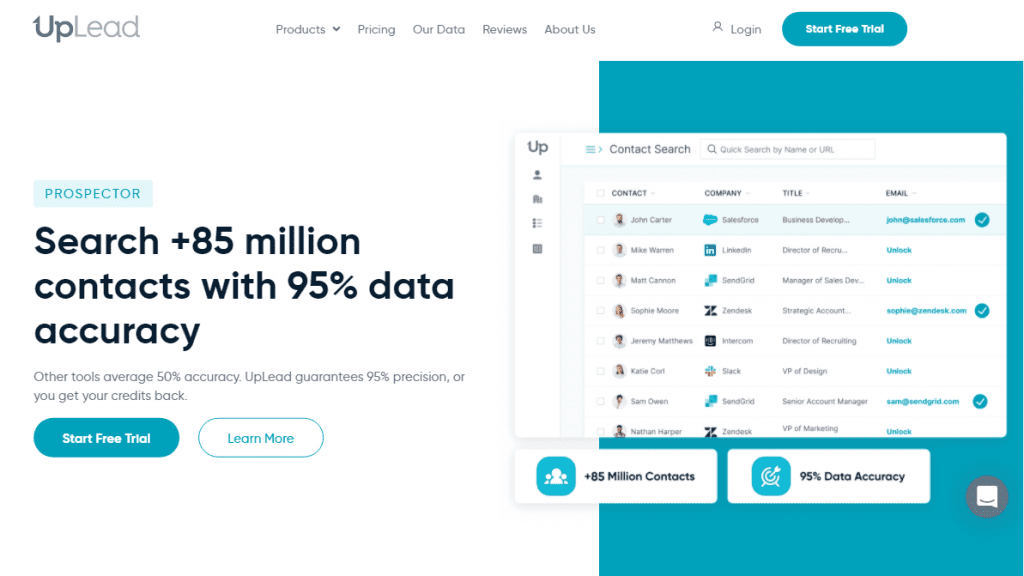 Start Your 7-Day Free UpLead Trial
Lead generation doesn't have to be all that painful. With UpLead, you can easily connect with high-quality prospects and leads to grow your company.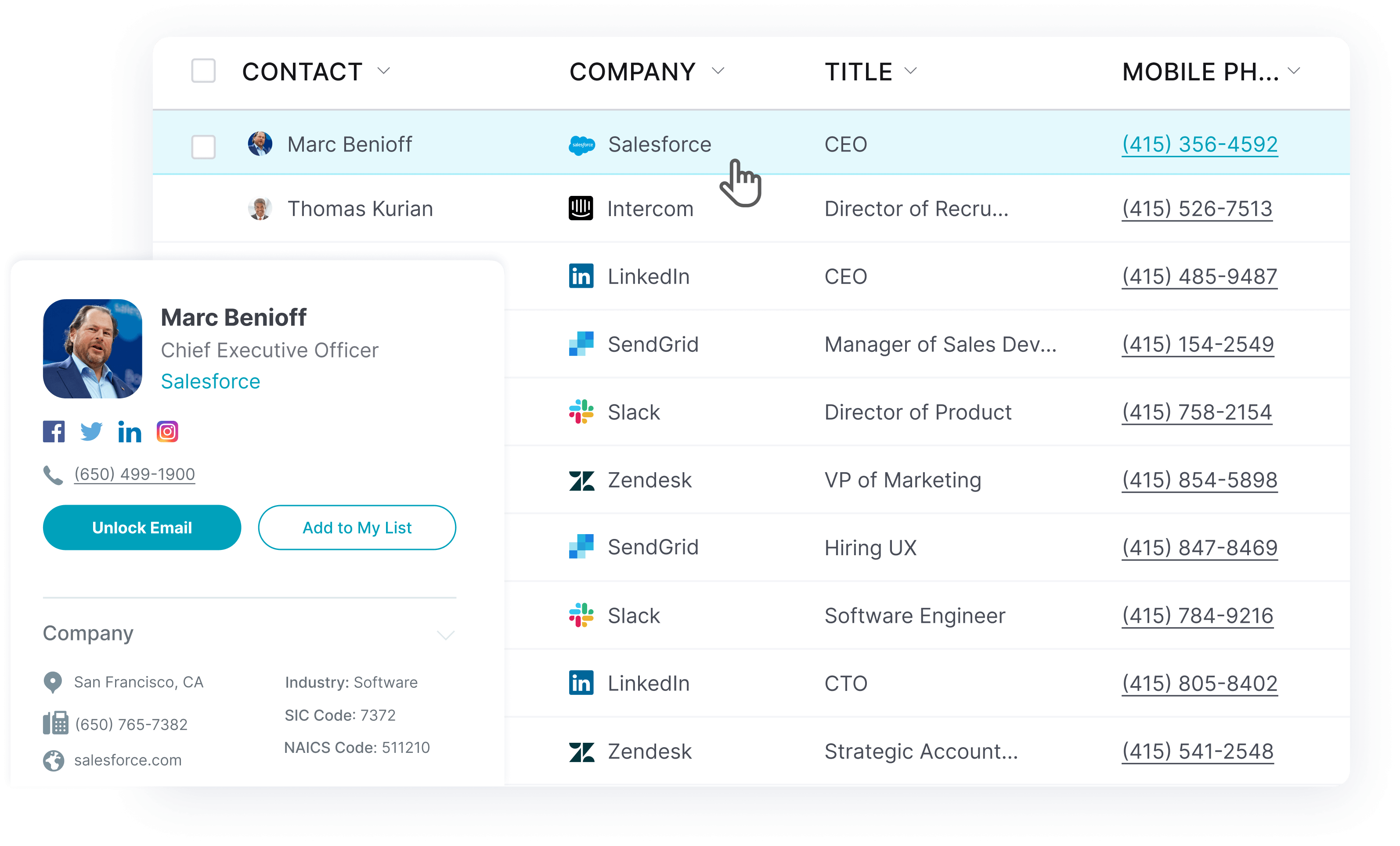 Cold Emailing
Similar to cold calls, cold emails involve reaching out to potential business customers directly via email. Rather than potential customers initiating contact with your business, your sales team identifies prospects and makes contact via email. These campaigns can prove successful, and a combination of both cold calling and cold emails can boost your lead generation success.
UpLead has two industry-leading email tools that your business can start using today. The email finder and email verifier tools use real-time verification to ensure that you have the right email addresses for your contacts. With UpLead, building a cold email list has never been easier.
Direct Mail
If you've ever researched common lead generation tactics, chances are you've come across direct mail as a top tactic, and for good reason. Direct mail is a simple, effective way to ensure your information gets to the right contact. It's easy to delete an email or send a call to voicemail. With direct mail, there's a higher chance that your contact receives and engages with your material.
Top companies like Google and Intel use direct mail to streamline their business growth. You can check out these examples and more here.
Industry Events
Hosting an event is a great way to generate demand for your business, product, or service, and attending industry events is another great way to boost your lead generation efforts. Expos and conventions are events designed to encourage potential leads to come to you. It's easy to capture lead information from the attendees and follow up in an effort to convert them into paying customers.
Trade shows can attract customers from around the world, so if you've never attended an expo or trade show, now is the time.
Review Sites
Last but certainly not least on our list of lead generation strategies is leveraging review sites. Word-of-mouth marketing is one of the most powerful tactics out there. Why not let your satisfied customers promote your business, products, and services? Potential customers trust current customers the most, so it's important to allow your existing customers' voices to be heard.
Whether you implement a review platform on your own website or add your business to external review sites like Yelp and Google Reviews, letting your current customers promote your business is a free, high-impact lead generation tactic that takes minimal effort to implement.
What's The Difference Between Lead Generation And Demand Generation?
Now that we've gone through top examples of both demand generation and lead generation, we'll dive into the key differences between the two. As you can see, lead generation is the direct method of capturing contact information and qualifying leads with the intention of converting them into paying customers.
Demand generation involves creating buzz, interest, and awareness of your business, product, or services. The methods used are primarily focused on growing your audience base—not necessarily with the direct intent of converting your audience into paying customers. Demand generation typically happens before lead generation efforts begin, however, they can also happen at the same time within the same campaign.
Demand generation sits at the very beginning of the sales funnel. Casting a wide net with engaging content and spurring organic interaction with your business is typically the first step in the sales funnel. Lead generation takes the process further by gathering information about your potential customers and ensuring they're the right fit for your product or service so that your team can close the sale.
Demand Generation Vs Lead Generation – Which Is Better For Your Business?
The truth is, both demand generation and lead generation should be leveraged to maximize your audience and customer base. When used together, they'll generate additional interest in your business and act as an important step toward converting the right contacts into paying customers.
For example, demand generation may come in the form of extensive content marketing, but that content marketing may also involve lead capture forms or other methods to obtain contact information, which would fall into the lead generation category.
Want To Improve Your Demand Generation And Lead Generation Efforts? Try UpLead
Now that you have the top methods for both demand generation and lead generation in mind, it's time to lean on industry-leading tools to help your business grow. Let's take a look at how UpLead can help.
UpLead as a Lead Generation Tool
UpLead is one of the top lead generation tools available. With intuitive platforms and world-class data accuracy, you'll be working with the best tools on the market. UpLead has a world-class prospector tool that guarantees 95% data accuracy. Gone are the days of guessing contact information or manually researching email addresses and phone numbers. Spend less time manually compiling information and more time making meaningful connections with potential customers.
UpLead as a Demand Generation Tool
Not only can UpLead be used as a powerful lead generation tool—you can also lean on UpLead for demand generation. While most lead generation businesses focus on just that— lead generation—UpLead takes it to the next level. With UpLead's demand generation community, you can instantly connect with thousands of businesses that have the potential to become high-quality leads.
Start Your 7-Day Free UpLead Trial
Lead generation doesn't have to be all that painful. With UpLead, you can easily connect with high-quality prospects and leads to grow your company.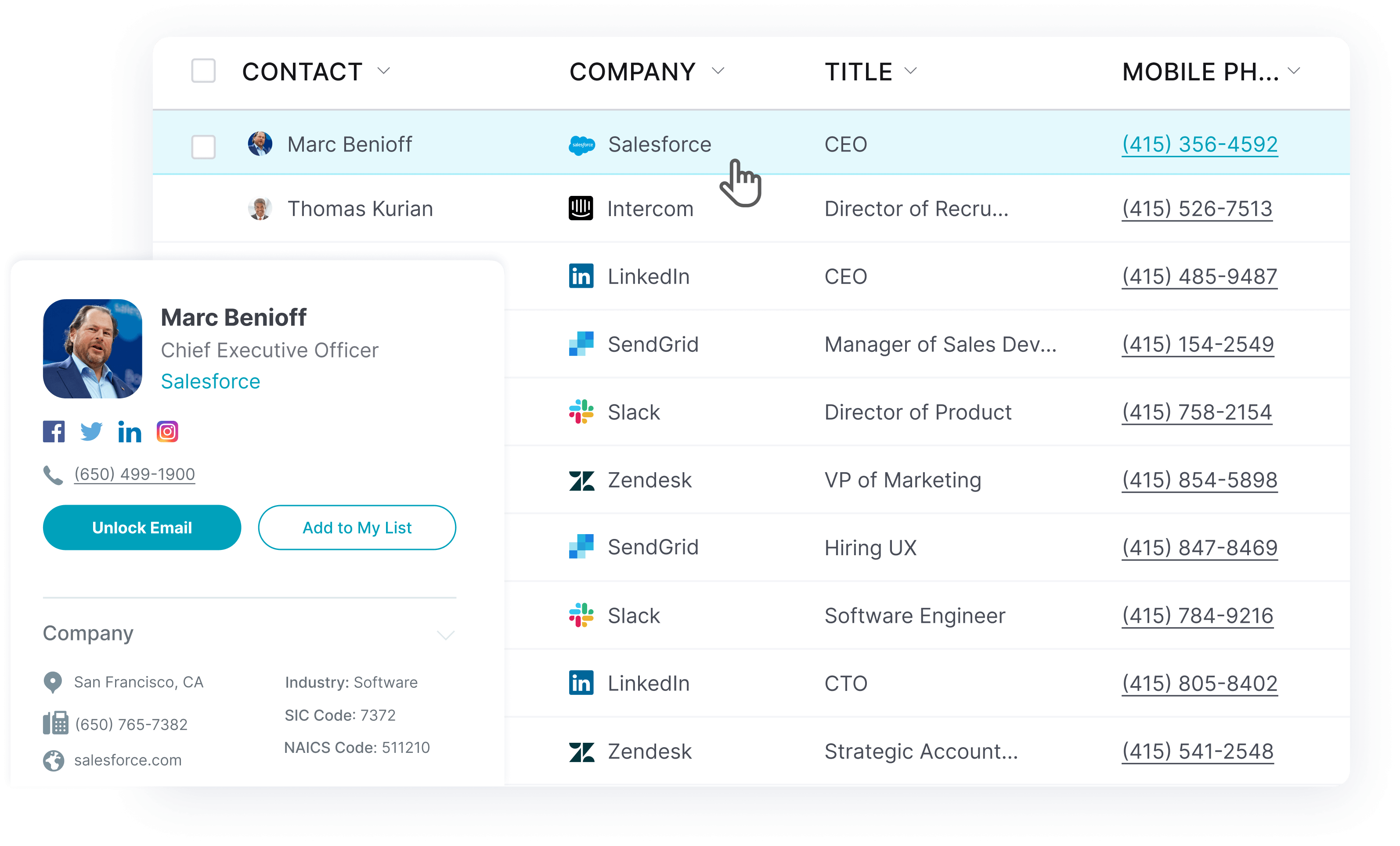 Frequently Asked Questions About Demand Generation Vs Lead Generation
Still have questions? Let's take a look at some frequently asked questions about demand generation vs. lead generation.
What are the main differences between demand generation and lead generation?
As we've mentioned, demand generation is focused on increasing brand and business awareness. Think of it as casting a wide net and getting your business name in front of as many people as possible, understanding that they may not all end up becoming customers. The more interest you have in your business, the more likely you are to increase your customer base.
Lead generation continues the process and focuses on identifying your potential customers and their contact information. This involves qualifying the prospect as a fit for your product or service.
What is outbound demand generation?
Outbound demand generation is creating outbound content or communication to promote your business and raise brand awareness. Unlike outbound lead generation, outbound demand generation isn't targeting potential contacts with the intent of beginning a sales conversation—it's simply to drive traffic and engagement with your business. All of the demand generation strategies above can be effective tactics in this regard.
Is inbound marketing the same as lead generation?
Inbound marketing is a lead generation strategy that is designed to capture leads by attracting them to your business in a passive way. Ideally, both inbound and outbound lead generation efforts should be used to maximize your business growth.
Remember This About Demand Generation Vs Lead Generation
As you can see, demand generation and lead generation should go hand in hand when you're trying to grow your business. Focusing on both audience engagement as well as targeted lead generation can significantly raise brand awareness and improve your overall sales numbers.