Hiring the right manager is critical to developing your sales potential. After all, if you're looking for someone who can help catapult your organization into new growth territories, you need a team leader who understands the complexity of business development in today's fast-paced sales environment. SDR managers primarily lead and manage a sales development representative (SDR) team— professionals responsible for generating leads and setting appointments with potential customers. 
This article provides an inside look at the day-to-day of a sales development manager and how your organization can best hire this important sales management role.
Quick Links:
What is an SDR Manager?
A sales development manager leads and oversees an SDRs team that generates and qualifies leads for the account executive team. They play a critical role in the sales ecosystem by ensuring their team's performance aligns with company objectives. The sales development manager's primary responsibilities include training and developing the sales team, seeking new opportunities, meeting sales goals, and continuously optimizing the sales cycle. 
What Does a Sales Development Manager Do?
A sales development manager is critical in driving revenue for any organization. They are responsible for guiding a sales development representative team focused on finding and qualifying new customers. Beyond just growing the customer base, the sales development manager will also be a vital member of the sales leadership team. This job actively collaborates with other departments to ensure the entire team is working towards the same overarching business objectives. It's a strategic position that requires a strong understanding and skill set across many domain areas, including management, sales, and operations. 
Sales Team Review & Training
Sales development managers ensure the SDR team performs to its highest potential. To achieve this, managers regularly review the team's performance to identify improvement areas. Training and coaching plans are then developed based on these findings, designed to support and guide SDRs in addressing these issues. These plans may include conducting team meetings and individual coaching sessions to provide feedback on call recordings and email templates. Ultimately, this ensures that the SDR team is empowered with the proper knowledge and skillset to be successful in their roles.
Seek Out New Opportunities
A sales development manager constantly looks for new opportunities to expand the business. Working closely with the sales and marketing team, they assess inbound lead sources and generate new channels for outreach. To ensure success, they take the initiative to test different messaging approaches and outbound strategies and review industry trends and competitor activity to discover sales opportunities.
Ensure Sales Goals Are Met
A sales development manager is vital in driving your company's growth approach: they ensure the SDR team strives to meet and exceed their sales quota/targets. These managers must set monthly, quarterly, and potentially yearly goals for the team and monitor their performance against those objectives. Through this type of oversight and guidance, these professionals can ensure that the organization's sales strategies become a reality and that critical goals are achieved.
Improve & Optimize Sales Processes
An SDR manager works to optimize and improve the sales process, which frequently involves evaluating existing processes and identifying where there are bottlenecks, such as low conversion rates. Once managers identify these critical areas, they can develop strategies to drive sales improvements and higher conversion rates. The sales development manager also needs to collaborate with the sales teams to guarantee that the messaging used by SDRs aligns with your company's value proposition and target customer. Effectively managing a sales pipeline is critical for success, making this a vital role within any rapidly-scaling organization.
Start Your 7-Day Free UpLead Trial
Lead generation doesn't have to be all that painful. With UpLead, you can easily connect with high-quality prospects and leads to grow your company.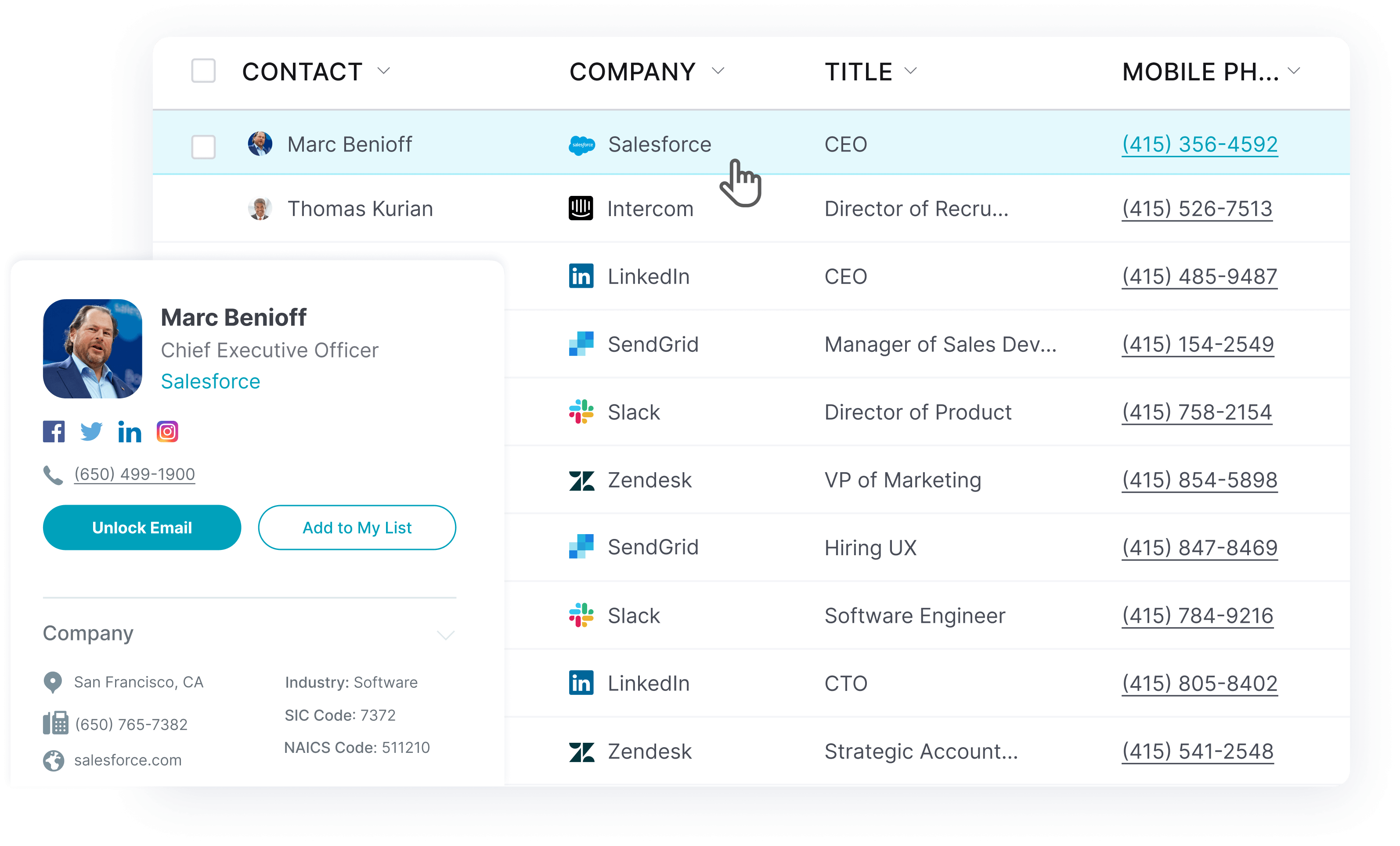 Skills Every SDR Manager Needs
At the heart of an SDR manager's role is developing a staff capable of driving results in sales development. Doing so requires hiring suitable candidates and having them develop essential skills that align with your organization's goals. Below is an overview of skills that every successful sales development manager needs to cultivate among their team members.
Clear Communication
As a sales development manager, having the ability to communicate clearly is essential to build trust, motivating and engaging your team, and, most importantly, avoiding any misunderstandings. To ensure effective communication, a sales development manager should focus on three main things: training, motivation, and feedback. A strong manager should be able to clarify expectations and goals professionally when training recruits. Moreover, they must provide achievable targets while celebrating success to motivate their team. In addition, constructive feedback will enable individuals to recognize areas of improvement and grow professionally. 
Lead Generation
An effective SDR manager is adept in lead generation strategies and must be able to implement new tactics to reach potential customers. They must also train and coach their team members, helping them understand and apply the best lead-generation practices. Doing so creates a climate of success and allows your sales and business development team to achieve its goals, ultimately benefiting revenue growth. 
Close Attention to Detail
Attention to detail is an essential skill for any sales management role. It helps them maintain high standards and ensure consistency in the customer experience. Quality control is a crucial area where attention to detail comes into play, with managers having to critically review call recordings, emails, and other communication channels to verify that their team is providing accurate information. Additionally, they ensure compliance in which their team follows company policies, industry regulations, and data protection standards.
Problem-Solving
Sales development managers must have strong problem-solving skills to address team or sales process challenges. This component of the job involves evaluating the data, identifying potential improvement areas, and navigating difficult conversations to maintain a positive, productive working environment. For example, if lead conversion rates are low, the manager should analyze the entire sales process and implement solutions to get the numbers back on track. Similarly, they should be able to resolve any interpersonal conflicts between two or more team members. By effectively navigating these issues, an SDR manager can ensure the team's productivity is consistently high and set them up for success.
When to Hire a Sales Development Manager
Hiring an SDR manager is crucial if your business aims to scale its sales efforts and grow revenue sustainably over the long term. Knowing when to bring an SDR manager on board is essential for maximizing the impact of your sales reps.
Hiring an SDR manager is vital for businesses looking to increase their sales game and revenue. As your sales team gets bigger, it makes sense to have someone dedicated to developing, coaching, and tracking the performance of SDRs. If you see high turnover in this area, an SDR manager can help reduce this by providing guidance and creating a more supportive atmosphere. Moreover, they can analyze current trends and maximize potential growth opportunities as the business expands.
4 Tips for Being an Effective SDR Manager
An effective SDR manager is crucial for driving sales growth and ensuring your team's success. Here are four tips for honing your managerial skills and maximizing the impact of your SDRs.
Focus on Motivation
A motivated team is more likely to succeed and consistently meet sales targets. An SDR manager must create a positive and supportive work environment that fosters motivation. Recognize and reward hard work, celebrate achievements, and maintain open lines of communication to address any challenges your team may face. By keeping your team engaged, you'll cultivate a high-performing sales force that drives results.
Devote Time to Your Team
Investing time in your team is critical for their development and overall success. Make it a priority to provide frequent feedback, hold regular performance reviews, and schedule one-on-one meetings to discuss individual goals and progress. Commit to mentoring and coaching your team to help them hone their sales skills, overcome obstacles, and achieve their full potential. Dedicating time to your team demonstrates your commitment to their growth and well-being, ultimately benefiting the organization.
Make Data-Driven Decisions
Successful SDR managers understand the importance of using data to inform decision-making. Analyze key performance metrics, such as conversion rates, lead response times, and sales quotas, to identify areas for improvement and implement necessary changes. You can optimize your team's performance and ensure they work efficiently by making data-driven decisions.
Invest in the Right Tools
Equipping your team with the best tools can significantly improve their productivity and success. With UpLead's extensive database of contacts, advanced search capabilities, and real-time email verification, UpLead empowers your SDRs to identify and engage with the right prospects efficiently. By investing in the right tools, you enable your team to excel and contribute to the success of your sales organization.
UpLead is the Top Tool for Sales Development Managers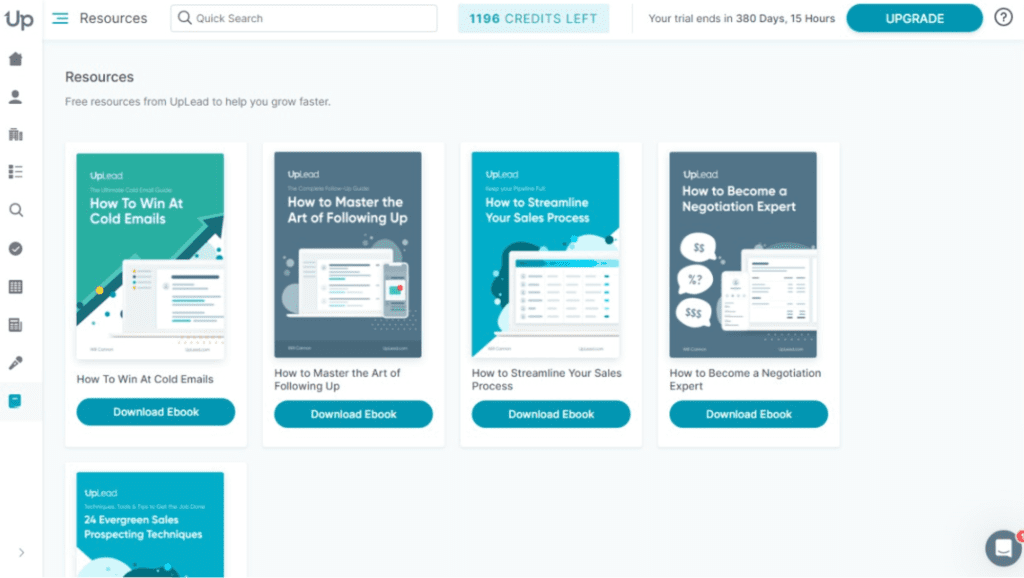 UpLead is a cutting-edge lead generation and sales funnel software with a reputation as the top tool for sales development managers. Its robust features and data-driven approach make it an invaluable asset for optimizing sales efforts and achieving outstanding results.
The platform is the best tool for sales development managers because it streamlines and enhances the lead generation process, providing accurate, up-to-date contact information and valuable insights to fuel sales growth.
Key benefits of using UpLead for SDR managers include:
Access to a comprehensive B2B database of over 108 million contacts
Advanced search filters to target ideal prospects
Real-time email verification to ensure deliverability
Seamless integration with popular CRM platforms
In-depth company insights for more efficient prospecting
SDR Manager FAQs
Below are a few of the most frequently asked questions about SDR managers.
What is an SDR role?
An SDR role involves sales prospecting, qualifying leads, and nurturing potential customers before passing them on to the sales development representatives. SDRs focus on generating and engaging with leads through various channels, such as cold calling, email outreach, and social media. Their primary goal is to identify and qualify prospects, ensuring that only high-quality leads are passed to the account executives, ultimately saving time and increasing the chances of closing deals.
How do SDR managers get paid?
Sales development managers typically receive a base salary and performance-based incentives, such as commissions or bonuses. This compensation package is tied to the team's performance or individual targets, so it may vary depending on the organization, industry, and location. The base salary ensures financial stability, while the performance-based incentives motivate the sales development manager to drive their team toward achieving set targets and goals. 
What does a good SDR manager do?
A successful sales development manager effectively leads and supports their sales development team. The SDR manager ensures the team understands its objectives and expectations while providing constructive feedback and guidance for improvement. Good managers also invest time in training their team members and help them develop the skills necessary to excel in their roles to meet team goals. 
What You Need to Remember About SDR Managers
Sales development managers are crucial in driving your company's growth by ensuring their sales development team is well-trained, motivated, and consistently achieving targets. Their ability to identify new sales opportunities, optimize sales processes, and make data-driven decisions makes them indispensable to any organization striving for success. By investing in tools like UpLead and focusing on motivation, communication, and continuous improvement, SDR managers can create a winning sales development team that fuels long-term growth and profitability.