To hit your targets as a sales manager, you have to pull out all the stops. The best sales managers know how to structure their sales teams and source the right profiles. So you must learn how to find the best sales development representatives (SDRs). To achieve this goal, let's take a closer look at the profile of a Sales Development Representative. 
What Is a Sales Development Representative (SDR)?
A Sales Development Representative (SDR) is a sales professional who improves your business development by connecting and qualifying leads. His or her ultimate goal is to determine whether he or she is a viable customer.
These professionals use their skills in research and communication to gather valuable firmographic data, better understand the needs of a particular lead, and handle common objections.
If a sales development rep gives a lead the green light, he or she will try to connect the lead with a salesperson. The next step depends on your strategy. For instance, you might want your sales development reps to organize product demos, technical calls, or strategy calls.
As you can see, an SDR plays a key role in business development, moving leads through your sales pipeline. Because of his or her hard work, your sales reps can focus on closing deals with qualified leads, instead of wasting their time on uninterested or unrealistic leads.
If you find that your salespeople struggle to identify viable leads, an SDR could prove to be very valuable. Sales departments with lots of leads often hire multiple sales development reps to expedite the typical sales cycle.
In terms of the profile, you'll find that this position is often entry-level. So it's perfect for recent graduates or sales professionals with minimal experience. The best sales development reps have amazing communication skills and lots of stamina and enthusiasm.
Sales development reps must also be able to stay organized and manage their time. These are two critical abilities that will help them maximize their output and give sales reps the qualified leads they need.
Sales development reps must be able to learn about your product and customers quickly. Then they'll learn a great deal about your business and become product advocates. Therefore, SDRs may eventually become salespeople or account representatives.
Be sure to read this post if you want to know more about how sales development reps differ from business development representatives (BDRS).
What Does a Sales Development Representative (SDR) Do?
Since sales development reps have such clear functions, their day-to-day duties are usually predetermined.
Establish contact with leads
Sales development reps spend the majority of their time trying to establish contact with leads. They use all the tools in their arsenal to get the job done. They must become masters at calling, emailing, and utilizing social media, events, direct mail, and more.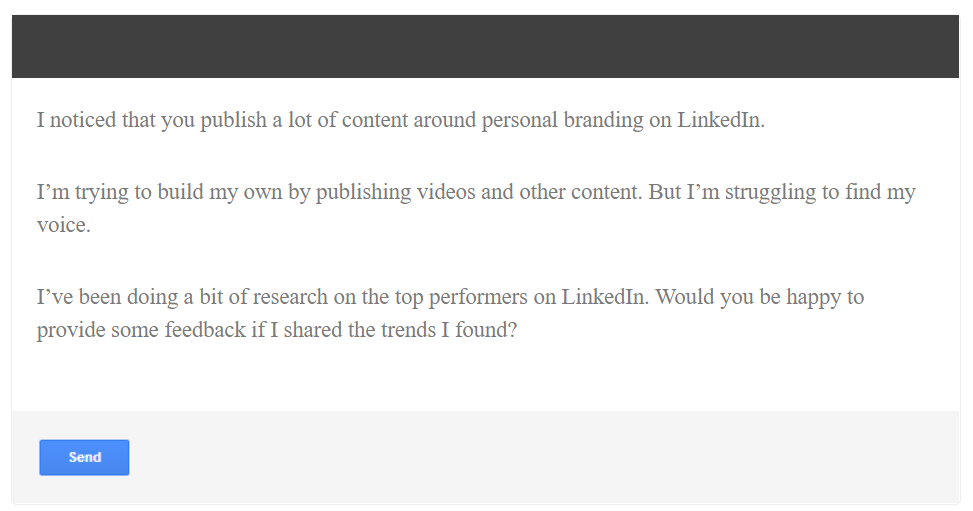 To get higher success rates, it's very important for your SDRs to hone their approaches and abilities. For instance, they should learn how to research their leads and determine which communication channel is the most appropriate.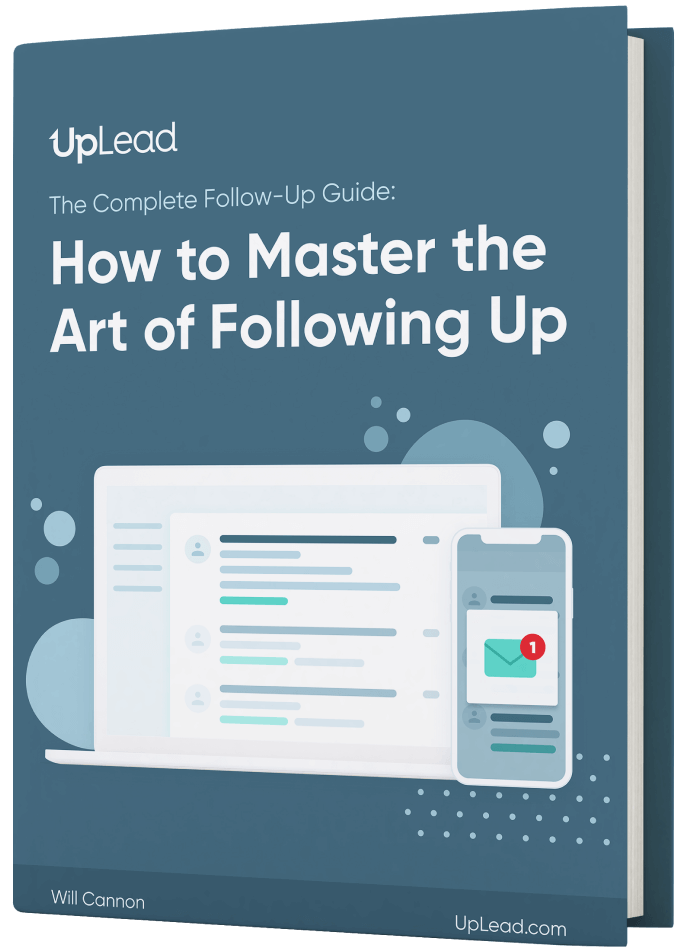 Learn why reaching out once is not enough and how to master the art of following up.
I agree to receive emails from UpLead, and can unsubscribe at any time.
Over time, you should see your SDRs flourish, and their response rates should significantly improve across channels.
Qualify leads
Once your SDRs contact your outbound and inbound leads, it's time for them to start the qualification process. They must use their communication skills and product knowledge to collect firmographic information. It's also important for them to understand the needs of each lead.
To accurately record the right information, your SDRs must have a methodical process. This information also has to be recorded without errors, so they can offer a full picture of the client.
Once your SDRs have all of the information they need, it's time for them to make a judgment call on which ones are qualified leads and should be given to your sales reps.
Educate leads
At this point of the sales cycle, your leads might not correctly understand the value propositions or intricacies you're offering. So it might be necessary for your SDR to share information about your product or service with your leads.
Your SDRs should have a crystal-clear understanding of your product or service. In other words, they should be able to share accurate information from the perspective of a product advocate. So they make your company feel more transparent while they energize your prospect.
Some businesses decide to give SDRs access to a suite of high-quality marketing collaterals. Then they can share this content when they need to educate prospects.

Provide general sales support
In many businesses, SDRs focus on promotions within their sales departments. So some businesses decide to slowly give them more responsibilities and tasks, to ensure they're properly trained and prepared for anything that comes their way. Other businesses assign an account executive to each user.
Depending on your business development needs, as well as your sales reps and sales team, you might also decide to give your SDRs additional responsibilities.
Which Important Skills Do Your Sales Development Representatives Need?
As with every other sales role, you want your SDRs to possess the skills they'll need to seize success and improve your results.
Here's a closer look at the essential skills your SDRs will need to bring to the table and cultivate as they keep growing and getting results for your business.
Communication skills
Your SDRs will spend the vast majority of their time communicating with either leads or other sales reps of your sales team. It's critical for you to have great written and verbal communication skills, to satisfy the needs of those two groups.
On the one hand, your SDRs need to approach your leads and exchange information with them. To have the best chance of getting the information they need, they should be able to quickly and accurately accomplish this goal.
On the other hand, your SDRs need to relay important information internally. They also have to be 100% accurate when they share that information. If something gets lost in translation, your company could miss out on an opportunity.
Time management skills
To meet their quotas, SDRs have to hone their time management skills. While they aren't responsible for closing deals, you can still equip them with key targets. Then they'll have to balance their responsibilities to succeed.
Your SDRs will have to manage a large volume of leads and relationships while they're responding to your leads in a timely way. So to make sure they don't get swept up in a wave of work and communication, they must be able to manage their time effectively. 
Organization abilities
Your SDRs can't afford to neglect a single relationship. If they miss a phone call or take too long to reply to a lead, you could lose a potential sale. So your SDRs must be able to remain organized and stay ahead of every lead.
The best SDRs are able to make good use of the multitude of task management apps out there. So they need to be able to understand how to utilize the organizational tools you give them effectively. 
You'll quickly find that your most organized SDRs will also be the most valuable. If they can recall conversations and reveal notes when your salespeople ask for them, they could be the difference between losing and closing a deal.
Diverse software experience
While your SDRs definitely don't have to be software experts, they do have to be able to make the most of the sales tools you make available to them. These tools could range from your CRM and call dialers to plugins and email management software.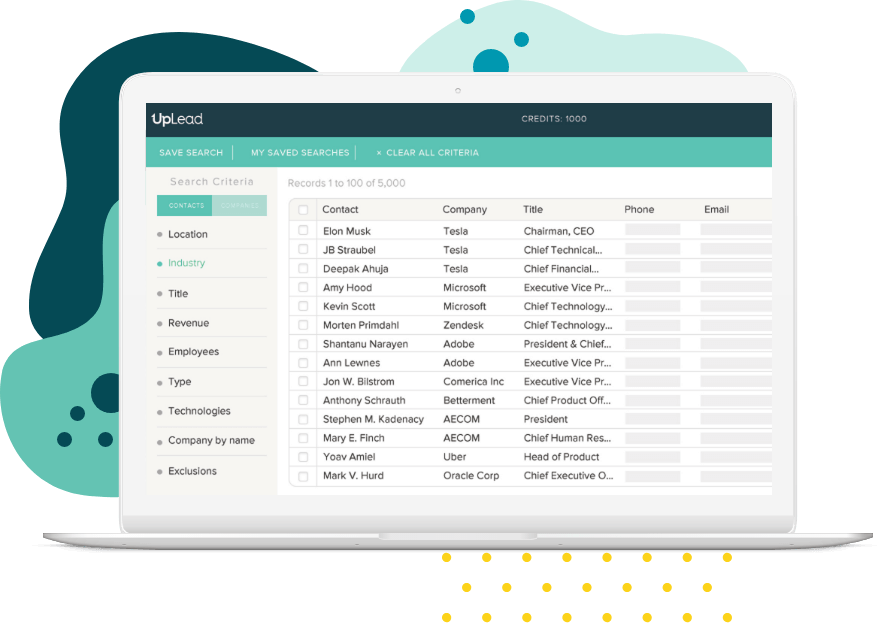 If your SDR is capable of effectively using these tools, they'll definitely be able to work more accurately and efficiently. In other words, your salespeople will consistently be provided with qualified leads. If your CDRs perform well, you can really elevate the mood of your sales reps.
Confidence and endurance
As your sales reps try to make contact with your qualified leads, they'll inevitably face a lot of rejection. Their phone calls will go unanswered, and their emails won't be opened. Eventually, they could start feeling a little hopeless.
Many believe they can handle rejection well, but constant rejection eventually tests anyone's endurance. So it's important for your SDRs to have personalities and mindsets that will make them view this rejection in the most constructive manner possible.
The best SDRs exhibit confidence and endurance. They don't let the small knocks get them down, even if they come one after another. They're able to pick themselves back up and get the best results possible for your business.
It's also important for your SDR to possess these essential sales skills.
What Are Suitable Interview Questions for Sales Development Representatives?
It's tough to find capable SDRs who can achieve the results you're hoping for. To try and identify the appropriate candidates, you should make the most of the interview process.
Here's a closer look at some of the best interview questions for SDRs. The way your candidate answers these questions will give you a better idea about the way they understand their roles and your business. Their answers will also reveal some aspects of your candidate's character.
How would you describe our product or service to a prospect?

Why do you think you'd make an excellent sales development representative?

What are the questions you'd ask a prospect to find out whether he or she is a good fit?

How would you handle a prospect who rejects you?

Which channel of communication are you most comfortable with?

What are your professional aspirations?

In the world of sales, what makes you most uncomfortable?

Which words or phrases would you use when talking with leads?

Do you know any of our competitors? How would you talk about them when speaking with a lead?

How do you approach challenging situations?
How and When to Build a Great Sales Development Representative Team
When the conditions are right, SDRs are great assets to any sales teams. As a sales manager, you need to understand how this role can add value to your team. Then you'll know when the time is right to strike.
In terms of how to build a great SDR team, you must do the following:
Find the right profiles that will allow you to focus on collaborating with HR.

Prepare an onboarding process before you make your hires.

Have SMART goals for what you want your SDRs to achieve.

Create a method to quantify the impact of your new SDRs.

Develop the appropriate workflows and processes that will make your SDRs seamlessly fit it.

Identify growth opportunities that will allow you to train and retain the most talented SDRs.
These are the times you'll want to draft an amazing SDR team:
You currently have a huge volume of leads, so you need to target the right ones.

Your salespeople are too busy closing to focus on prospecting.

Your salespeople find they contact leads after it's too late.
Job Description for a Sales Development Representativ

e (SDR)

Your relationship with a future sales development rockstar starts with your job description. So you have to make sure your description is engaging, descriptive, and undeniably interesting.

To help you put together an amazing job description, you should leverage the abilities and experiences of your HR department. To help you get the ball rolling, here's a sample SDR job description.

Sample Job Description

We're searching for our next sales development representative. You should be able to take our sales performance to the next level by finding new business opportunities and cultivating productive relationships with our prospects. You should also engage our prospects to qualify them as legitimate opportunities that will boost our sales results.

Responsibilities
Confirm that our leads are legitimate sales opportunities.

Collaborate with sales to help our department close more deals.

Act as an ambassador of our company to prospects.

Organize meetings between our prospects and salespeople.

Engage with our prospects to understand how we can help them.

Build long-term relationships with our prospects.

Seek out exciting new business opportunities.

Track your activity and results.
Requirements
Proven sales experience

Ability to engage prospects across a range of channels

Unparalleled written and verbal communication skills

Familiarity with sales metrics

Experience using CRM on a daily basis
SDR
Conclusion

s

The right sales development representatives (SDRs) have the potential to transform your sales results. These professionals can improve the morale of your team and give you the boost you need to crush your targets.

If you need a helping hand with sourcing the most qualified leads, be sure to learn more about UpLead today.