We live for sales management, right? We love it, and we wouldn't dream of changing careers. But then there are harder days. We need some help that provides a reprieve. Or, at the very least, some sanity. When things get busy, a host of sales management tools will help you make your sales process more manageable, effective, and easier. So we made a list of our favorites.
But First, What Are Sales Management Tools?
Here's a simple explanation: They're tools that help you make sales management easier.
Sales management tools handle everything from pipeline reports to email automation. They come in many different forms—from lightweight solutions for small and mobile businesses to big, bulky solutions for corporate enterprises.
Your choice depends on your needs. Thankfully, just about every list item gives you a free trial or demo.
Without further ado, let's dive into the list…
UpLead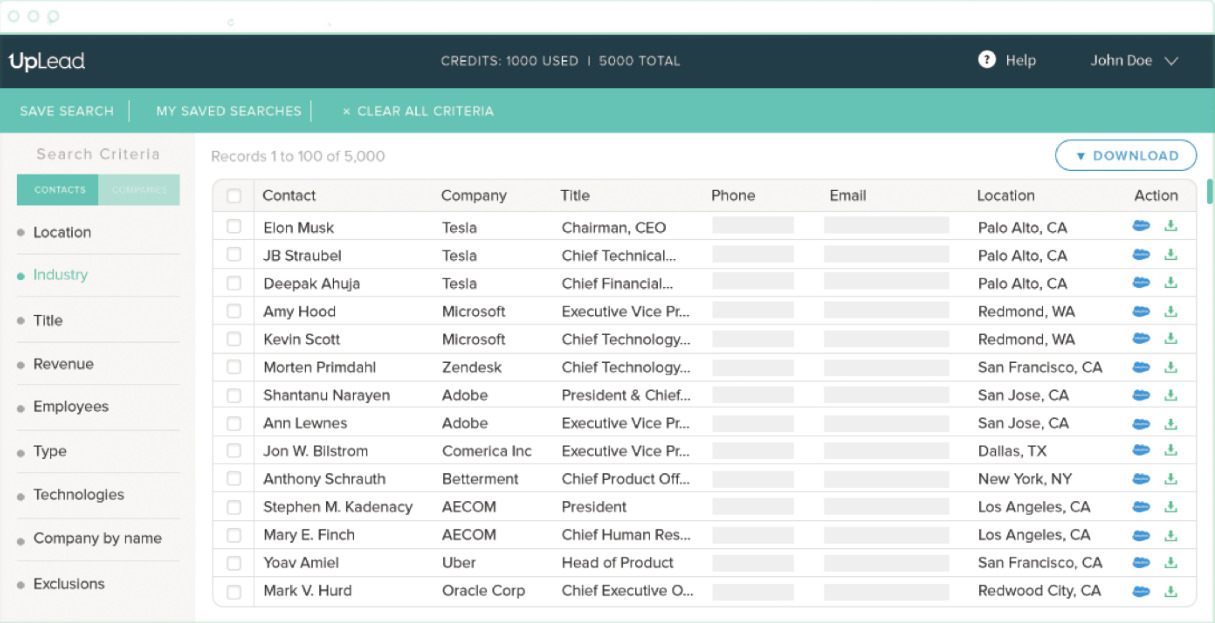 UpLead is the only specialized software on this list. While it doesn't relate to your sales management process as a whole, it does help drive leads into your pipeline, which is an important aspect of your sales process.
Start Your 7-Day Free UpLead Trial
Lead generation doesn't have to be all that painful. With UpLead, you can easily connect with high-quality prospects and leads to grow your company.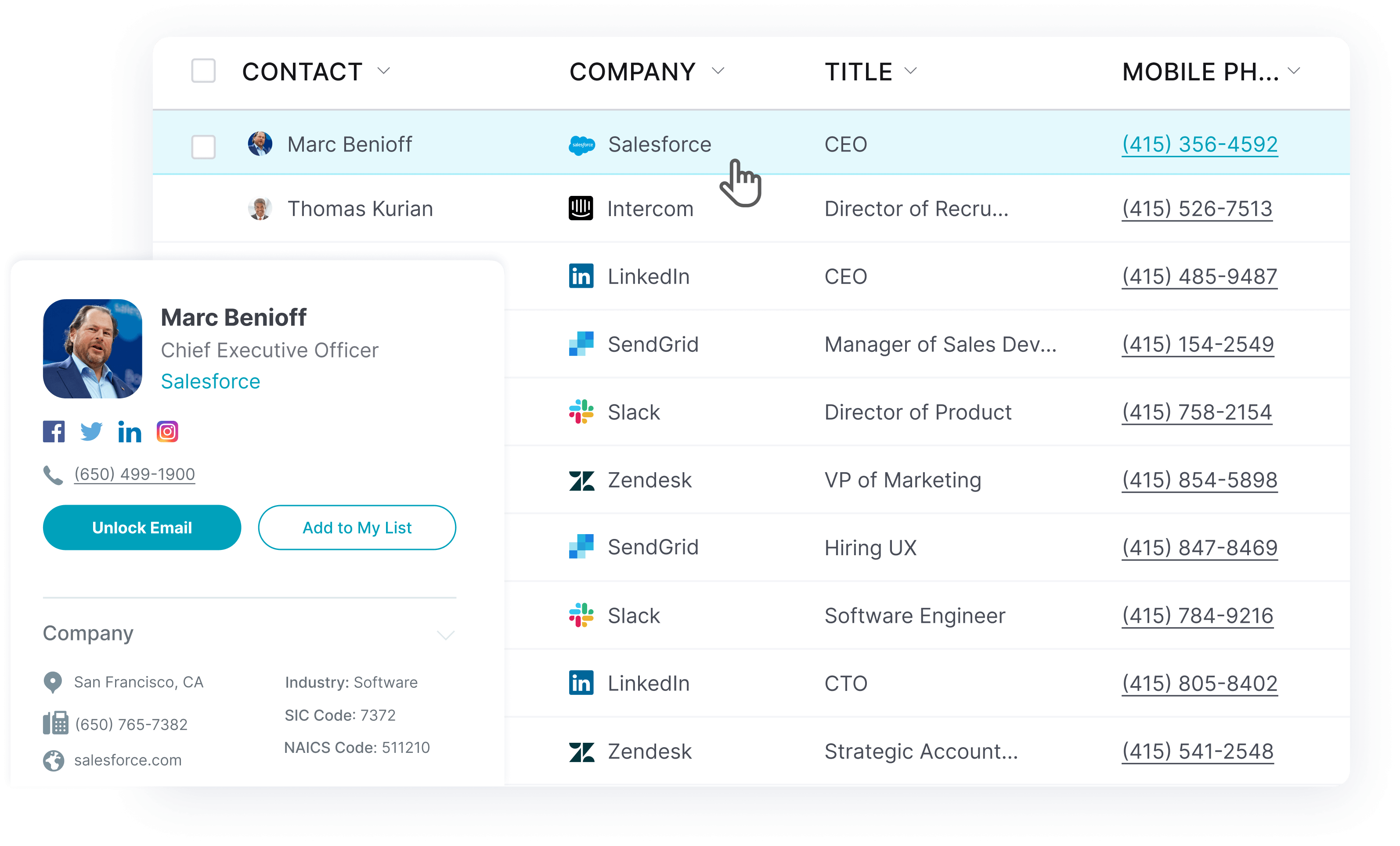 If you don't have leads, you have no need to implement any sales management platforms. And while others on this list do offer lead generation, UpLead specializes in it. So if you need leads, try out a free trial with UpLead before you change your whole sales management process.
Do you want to learn more about alternative tools? Feel free to check out our guide on UpLead competitors.
Salesforce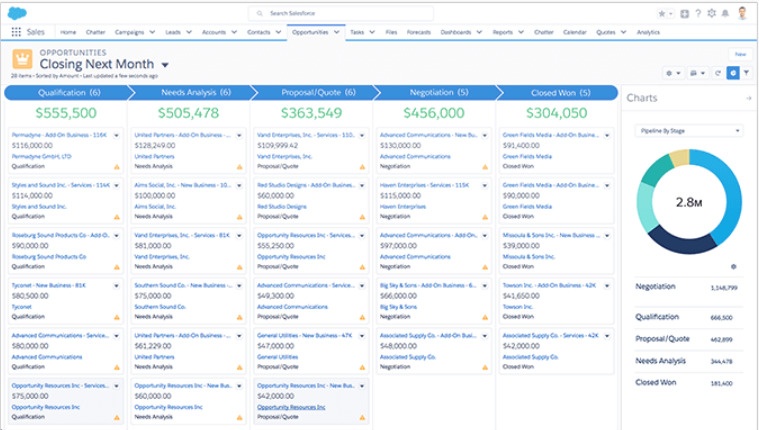 Salesforce is an all-around CRM software solution that helps all aspects of your sales management. They provide you with everything you need, including detailed reports, email automation, and AI-powered tools.
It also helps your reps shorten their sales cycles by engaging with customers in smart ways and finding their preferred methods of communication.
The one downside to SalesForce is its size. It can be a little overcomplicated since it's such a large company. It can also load slowly, and it can be challenging to distribute consistent updates.
However, they do offer a free trial. So make sure SalesForce fits your marketing stack before you commit to it.
HubSpot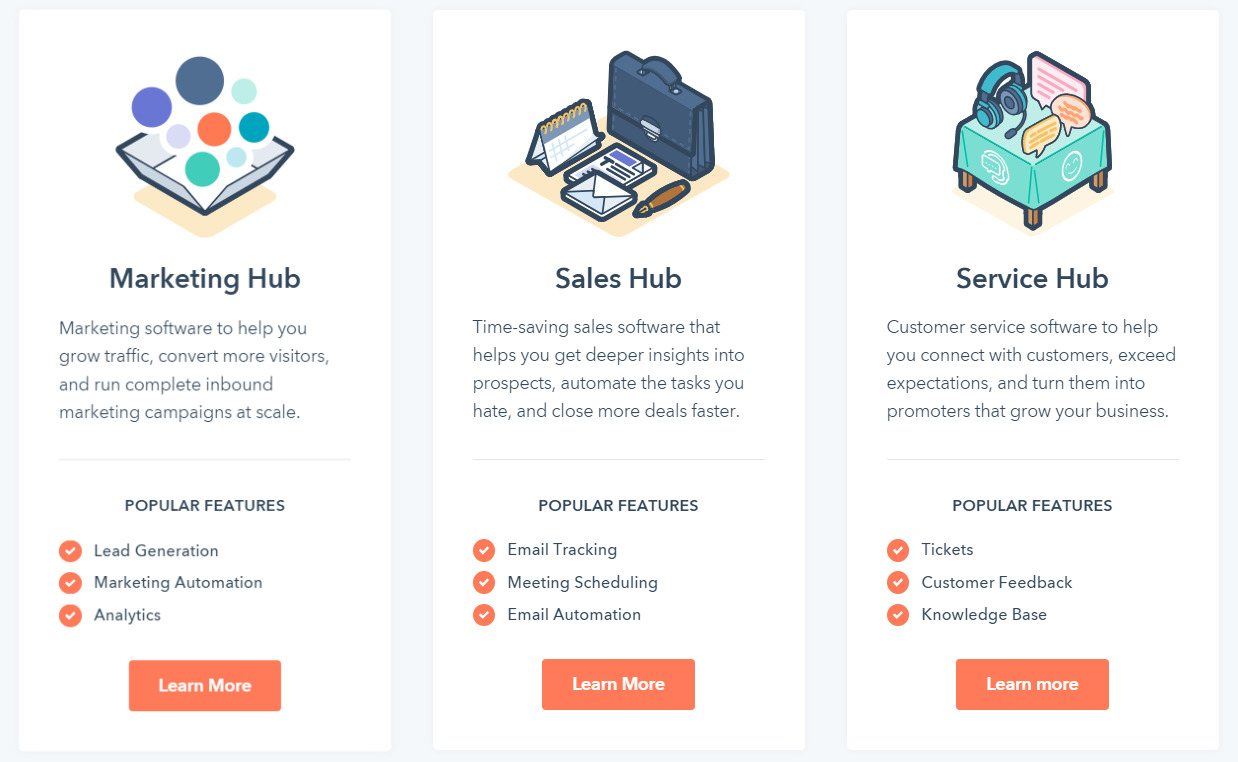 Hubspot is another full-stack marketing solution for all aspects of the customer experience—from marketing to customer service.
Since it's heavy software, it can be slow to adapt. But the full-stack solution is specifically catered to large corporations.
Small businesses offer completely free CRM, which (of course) has limited functionality.
But in the end, Hubspot can ease your sales management tasks by offering detailed reports, scheduling sales calls, and so on.
It's free to try out, but it can be more expensive than other solutions, depending on the size of your company.
Pipedrive

Pipedrive is another full-stack CRM offering.
However, it places a much bigger emphasis on ease of use. The result is CRM that's simple to set up, intuitive, and includes a host of functions that make your sales management experience easier. Features include a company-wide view of your pipeline on one page and automatic tracking of leads through your pipeline. If you need to track KPIs from multiple tools, it might make sense to merge data in a data dashboard.
They also offer a free trial, and the price per month is very affordable, especially if your sales team is small.
Freshsales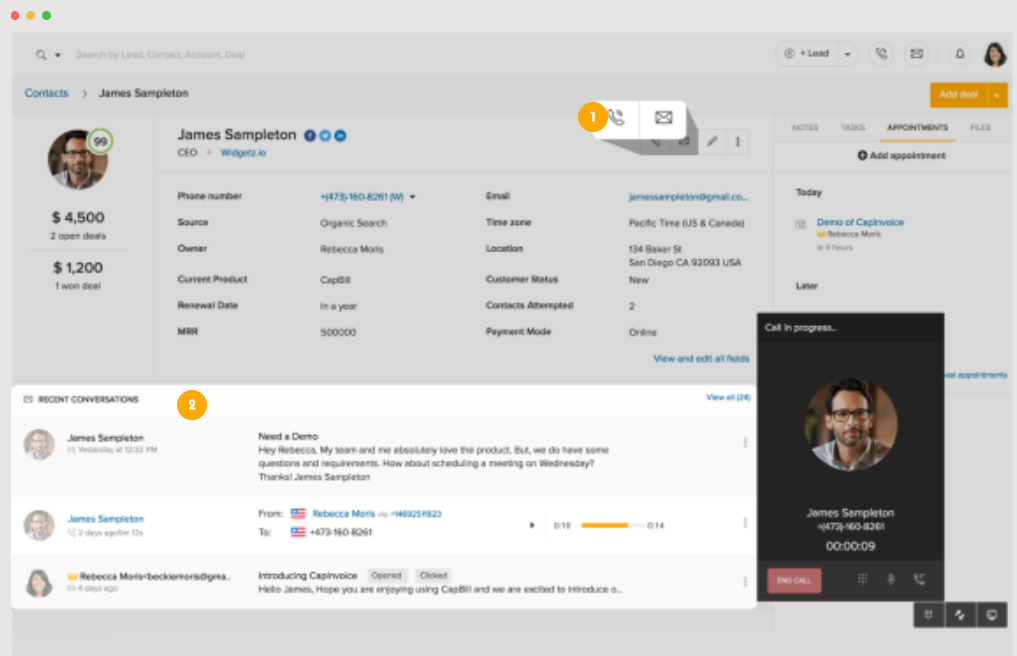 Freshsales is CRM with more features than a Swiss army knife. However, they also focus on simplicity.
They offer a host of single-page views and all the other bells and whistles—from lead management to sales tracking. But Freshsales falls short in their database management, which can be overcomplicated, messy, and limiting.
Nevertheless, they boast one of the top CRM ratings on G2 Crowd. So they're definitely worth a free test drive.
Zoho CRM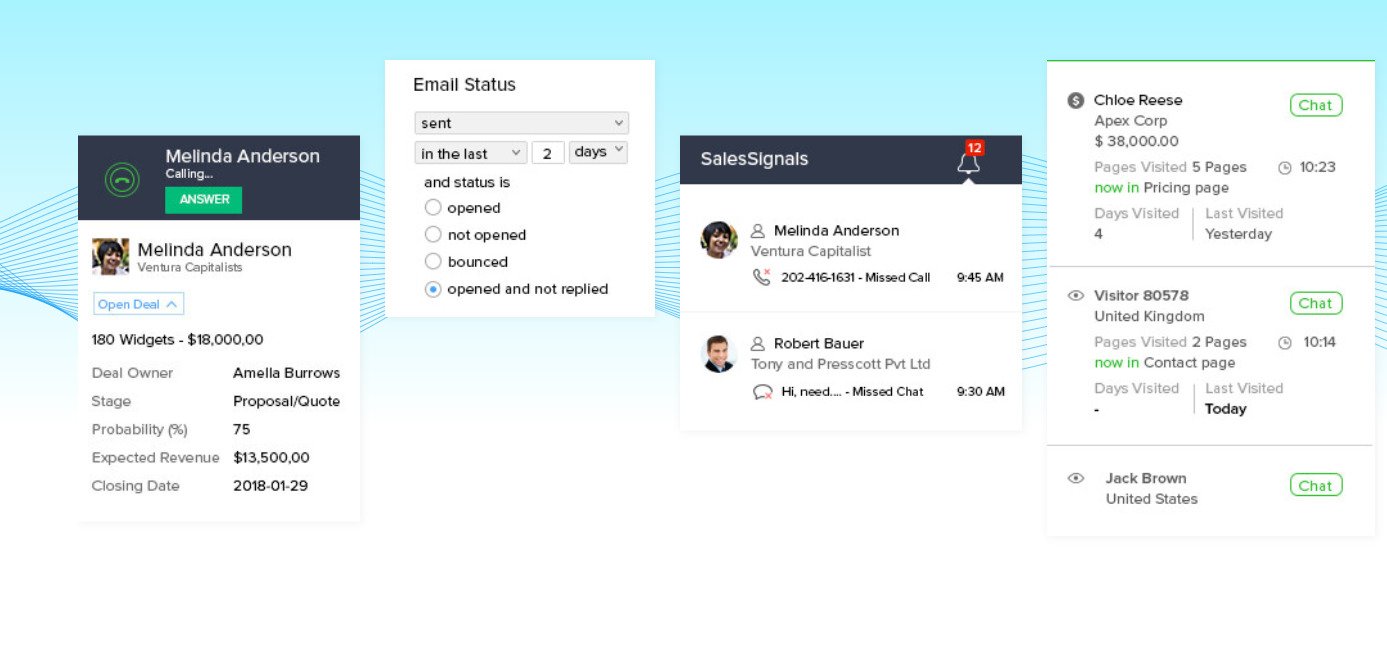 Zoho CRM is a marketing solution that lets you see leads across your pipeline.
With colorful graphs and reports, Zoho CRM is visually appealing but rated below average on G2 Crowd. Nevertheless, they have excellent customer service and strive to keep their users happy by providing quick updates and friendly service.
Watch this space while they might not stack up to the competition right now. With their constant improvements, they may well turn out to be one of the best choices for CRM.
Overall, Zoho has earned its place on this list.
InfusionSoft by Keap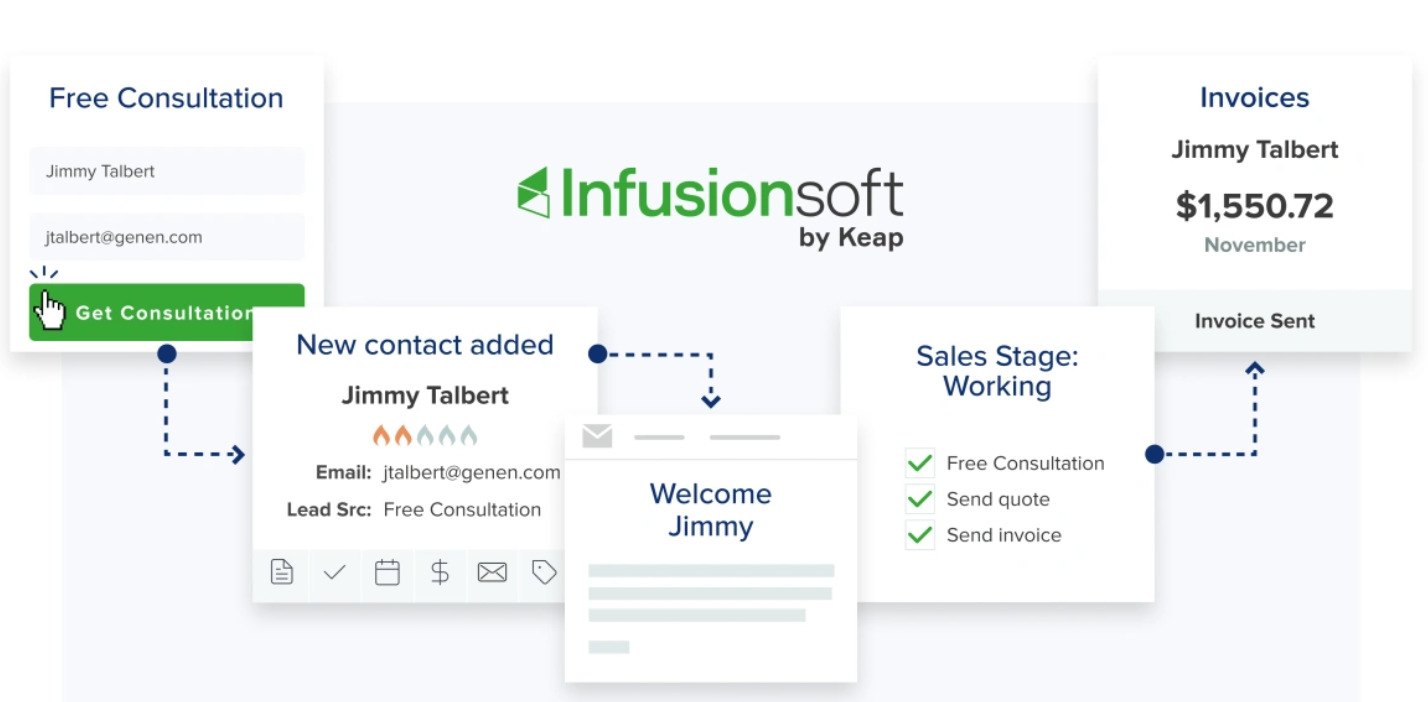 InfusionSoft is a heavy CRM that led the field a few years ago.
But it's dropped a few slots, primarily because it's very bulky and expensive compared to its competitors. And its pricing has very little flexibility. In other words, it was slower to update, and it wasn't cost-effective.
However, things have changed, and InfusionSoft now offers far more affordable pricing. Their drag-and-drop email automation was one of their first upgrades. There's a slight learning curve, but after you get the hang of it, it's an amazing piece of software that's well worth the investment.
With plenty of automation reports, InfusionSoft will keep you up-to-date and keep sales ticking over.
SalesHandy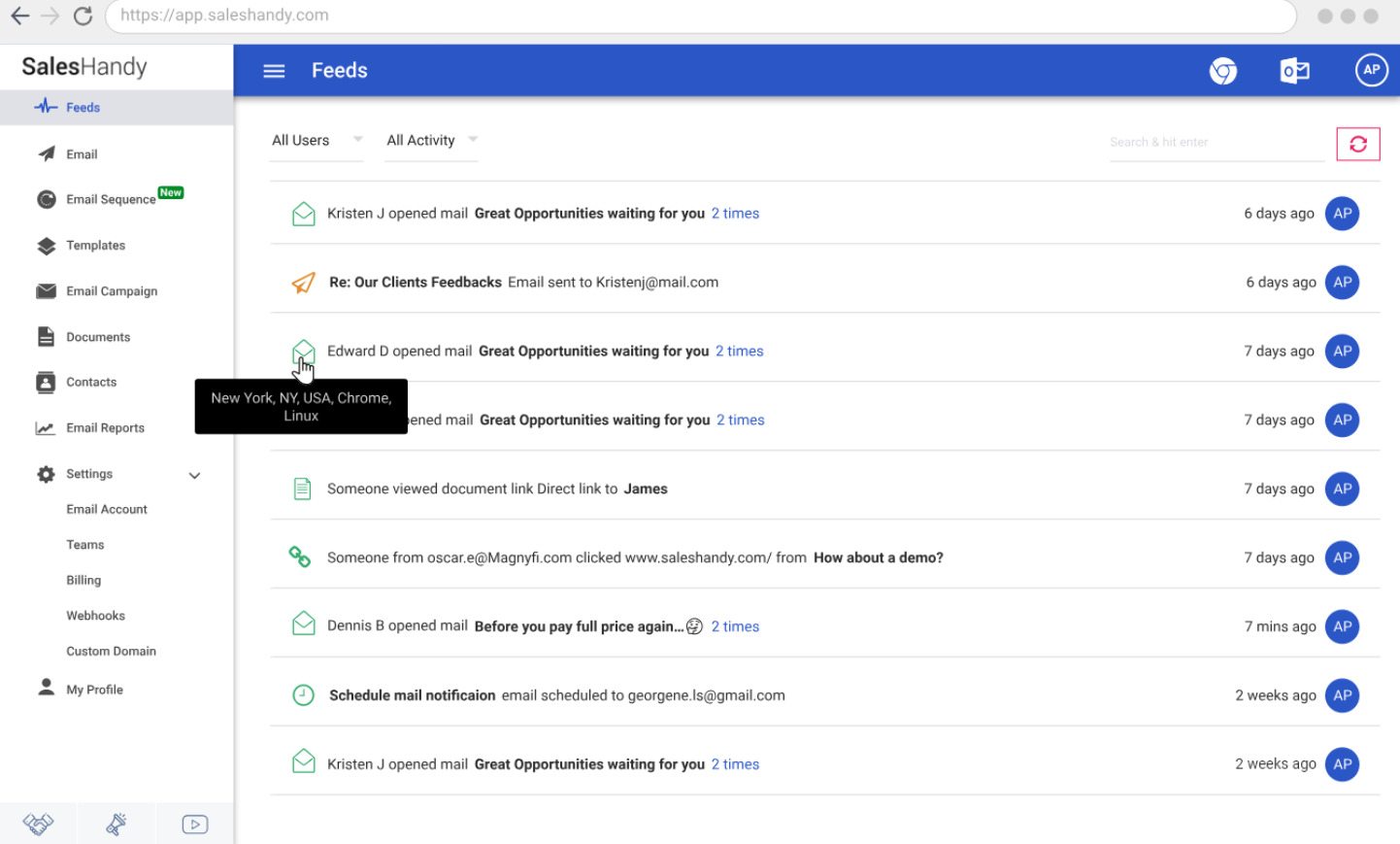 SalesHandy is a suite of sales management tools that caters to a wide audience, including HR and real estate.
First off, it's important to note that it lacks some functionality in centralized reporting. For example, you can't see the total number of emails across campaigns, but you can see them individually. In addition, the initial setup can be a chore.
That said, they offer an intuitive system that's easy to grasp. With little training required, it's a great option if you have to quickly onboard new sales teams often. They also offer a free trial.
Bitrix24
Bitrix24 is a solid PM tool that rivals Trello. But they recently expanded to offer CRM functionality.
While Bitrix24 is a relatively new player in the overall CRM market, they offer all the functionality a midsize company needs.
In fact, they're a bit of a favorite among midsize companies with several sales teams due to offering such a comprehensive stack (including project management and email automation) in one place. There's also a free-forever option, though it has decidedly limited functionality.
amoCRM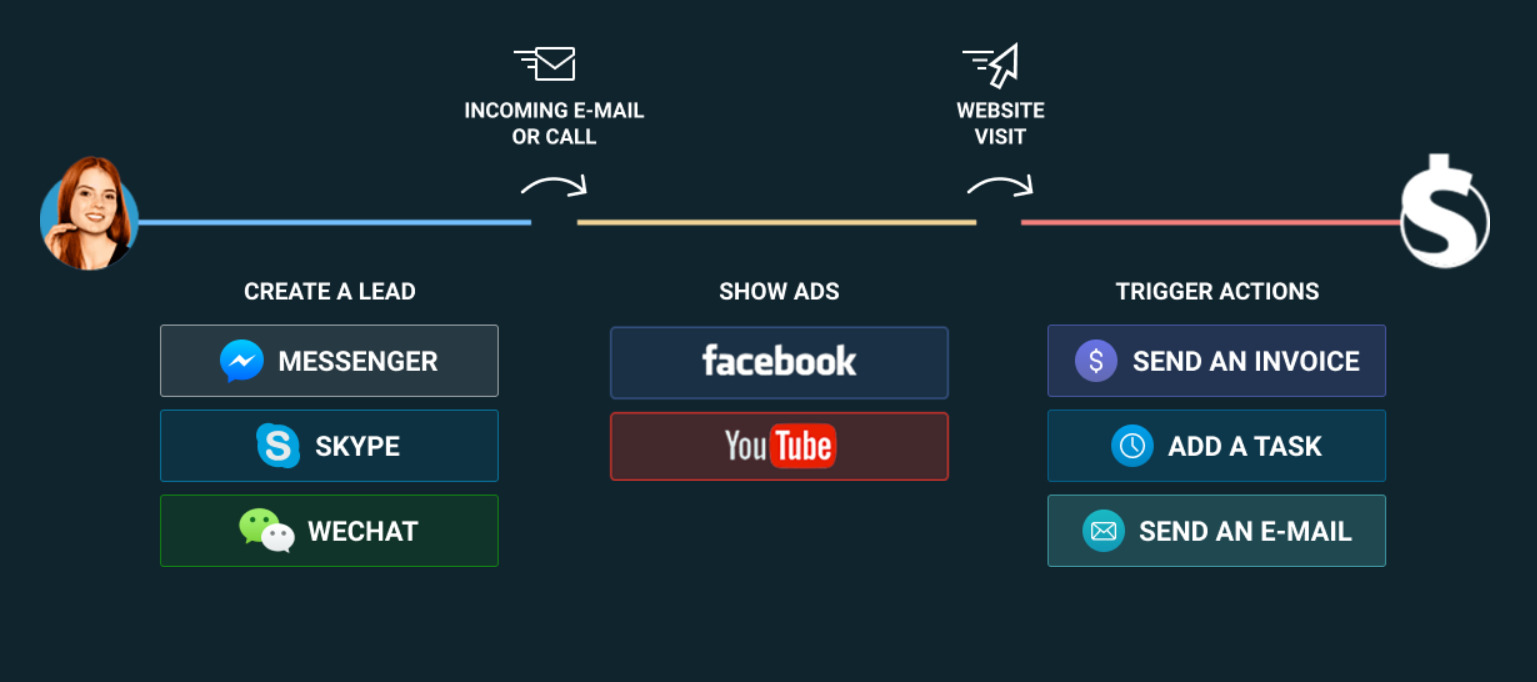 amoCRM is another relatively new entry to the market. Their overall goal is to provide ease of use.
But since it's new, it has issues with integration and other software that's often problematic in marketing stacks, and there's still a lot of experimentation with pricing vs. limitations. Finally, some users have experienced technical issues during the setup.
That said, amoCRM is very easy to use. It requires no technical knowledge and is basically self-explanatory.
It has everything you'd expect from CRM, offers a free trial, and boasts a simple user-per-month pricing system. While it's not the best option, it's a growing tool, so it's definitely worth adding to your watchlist.
TEAMGATE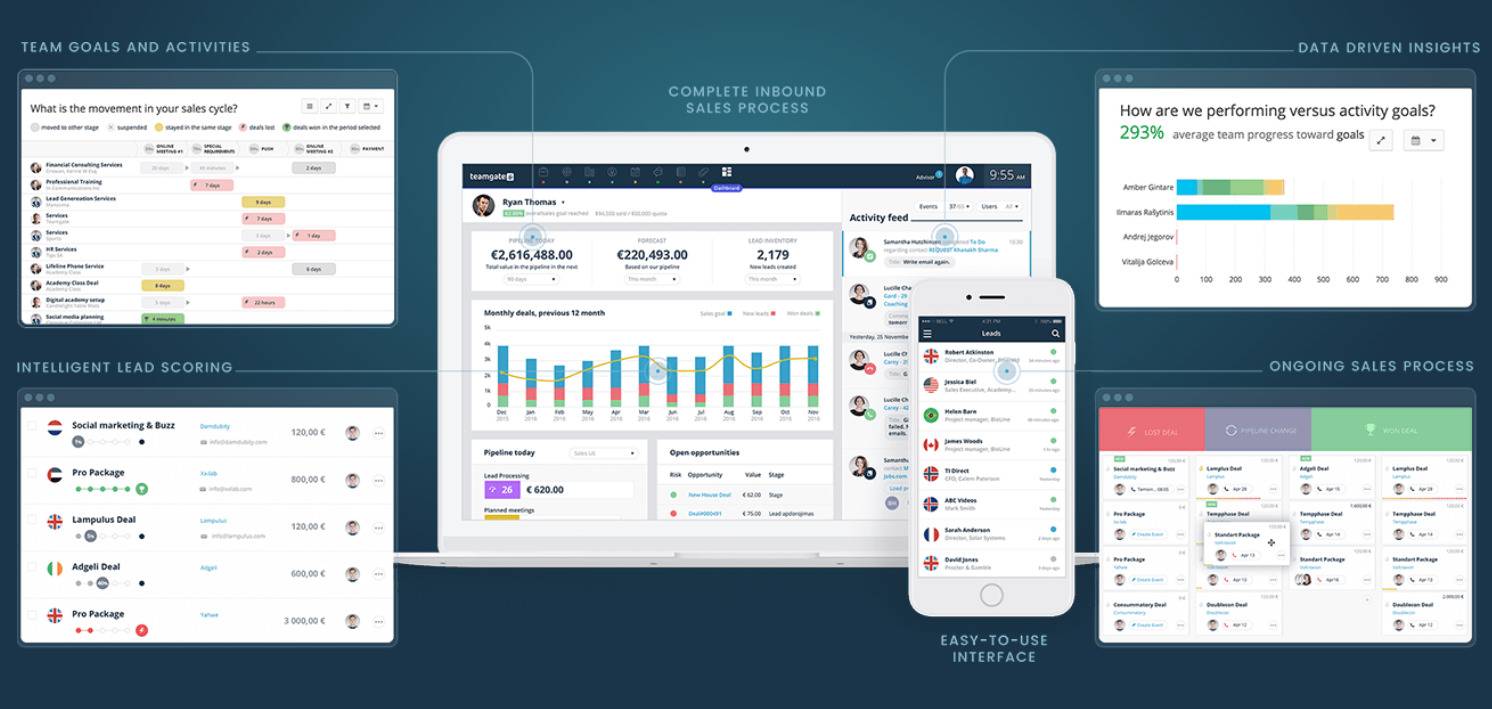 Right off the bat, Teamgate gives the impression that they truly care about their users.
You get the chance to select your level of knowledge of CRM on their front page, and they only give you what you need to make a good decision.
Teamgate boasts unbelievable ratings on both Capterra and SofwareAdvice. It's easy to use, has great insights, and comes highly recommended.
If you're in the market for CRM, it would be well worth exploring a demo from Teamgate.
Insightly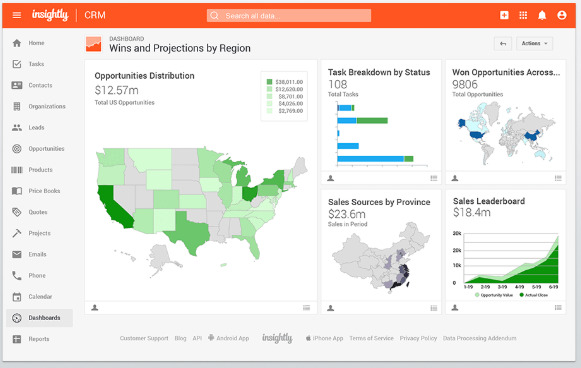 Insightly is a flexible CRM that's willing to adapt to your business needs.
They've got a solid rating on G2 Crowd. But some users have reported that the setup can be clunky and that it lacks some important features.
Furthermore, some users have actually complained about it being too simple, so it could use some tweaking to make it look more appealing.
Nevertheless, some Insightly users have grown their businesses by as much as 20%, but it must be noted that their user-per-month billing system is slightly more expensive than its competitors.
Pipefy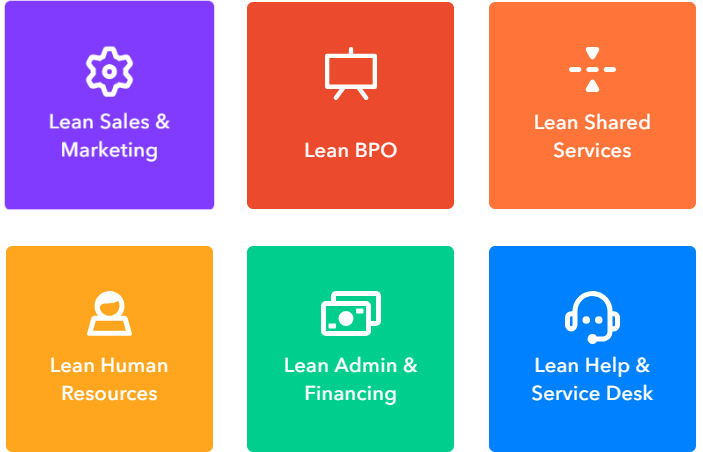 Pipefy is a CRM that helps you automate brain-dead tasks and get a larger amount of control over your sales management processes.
It offers a mobile app, which is a big plus. But it's not quite at 100%. Also, it isn't the simplest software to use and has limited features compared to other competitors.
But in the end, they're still growing and'll continue developing their software. It's definitely worth a try, as it has a solid rating on G2 Crowd. So if you're in the CRM market, Pipefy is worth considering.
Pipeliner CRM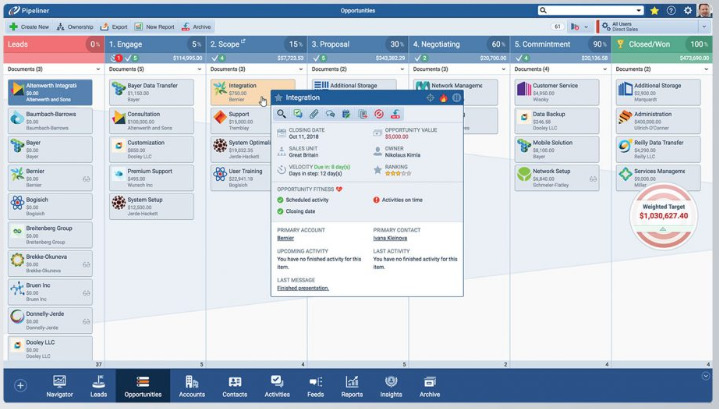 Pipeliner is an extremely solid CRM, but it may be trying to do too much. Some minor issues with some reporting fields need to be manually performed, and it has some importing issues.
But overall, Pipeliner is a powerful CRM. They have an excellent rating on G2 Crowd and boast many features, including a convenient mobile app. Without a doubt, they're worth a try.
Capsule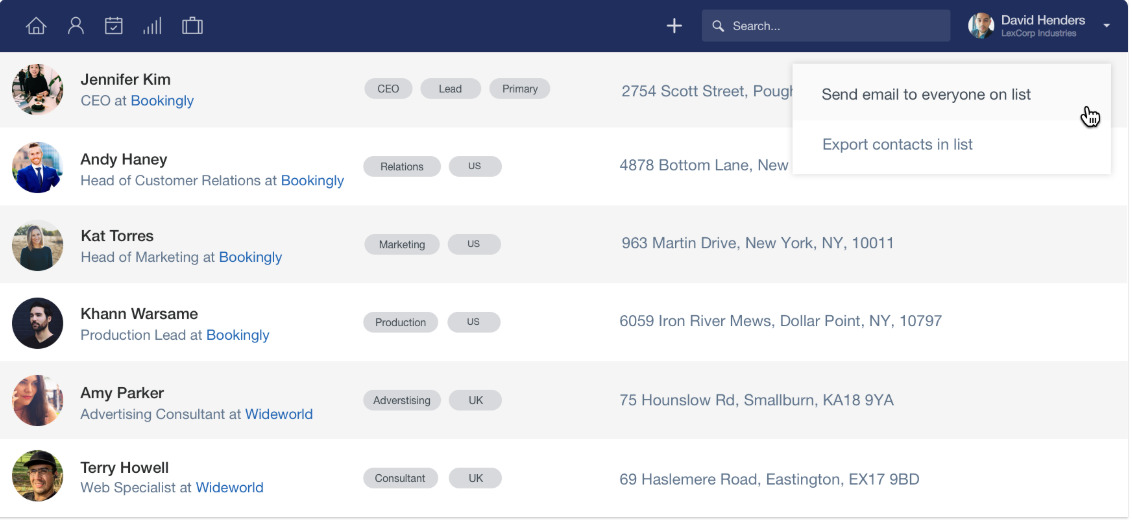 Capsule is a lightweight CRM that's focused on simplicity.
While it lacks some of its competitors' features, it's fast and simple. If you like easily adaptable software, Capsule is worth a try. It's great for fast-moving, compact sales teams that don't have time to waste on figuring out software.
FAQ: Sales Management Tools
Here are answers to the most common questions about choosing the best sales management system:
What is sales management software?
A sales management tool is any digital tool that allows sales managers to learn and keep track of KPIs across their company.

Sales management software will allow the sales manager to see which salespeople are in need of help to perform better and empower them to give them the help they need. They'll also analyze and report on data so the manager can make better data-driven decisions.
Why should you use sales management software?
Sales management software is made to help both managers and salespeople, allowing them to meet their sales quotas, track KPIs, and reduce the time spent anywhere else that's not selling. It can help sales and marketing teams to work together to keep your sales pipeline running.

A sales CRM also allows you to keep track of customers and automate boring, time-consuming activities to focus your time where you need it the most fully. You can also use it to keep track of your sales process and sales reps and for sales managers to help sales teams and sales reps.
What is the sales management process?
The sales management process is the activity of developing a strong sales team, coordinating sales, and implementing strategies to meet and surpass sales quotas reliably and consistently.

A good sales management strategy is therefore extremely important to the success of any sales team, allowing them to get better results in record times.
What are the five functions of sales management?
Typically, the five most important sales management functions are:
– Sales Analysis
– Planning
– Implementing and supervising strategies
– Making decisions
– Establishing sales quotas
How do you do sales management?
The best way to do sales management is to hire the best salespeople, develop good training processes, give salespeople the sales tools they need to succeed, keep track of KPIs, develop an effective sales process, and try new things to improve.

There are infinite ways to approach it since there's no such thing as a perfect sales management process. The more you try, test, and innovate, the better you'll do at sales management.

Great List! But How Do I Choose?
In the end, choosing the best sales management software largely depends on your personal preference and needs. But since migrating to new software is always a pain, it's an extremely important choice to pick the right sales management tool for your sales team.
Here's one thing to keep in mind: Your business is an ever-shifting entity. Sales tools that work for you and your sales team today might not work five years from now. So at the end of the day, you should make a choice and stick to it.
But to get the maximum amount of value out of your choice, try a few different CRM options that currently suit the needs of your sales team. The best sales management tool will be the one that offers you the most value for the least amount of money.
And remember, UpLead is here for you if you ever need more leads.