One of the biggest challenges in B2B sales is identifying the right prospects. Businesses spend significant amounts of money to send leads into the sales pipeline, but many of these leads are uninterested or inappropriate.
Therefore, money is lost on two fronts: sourcing and chasing leads. Here's a look at ways that utilizing how firmographic data can save money and boost ROIs.
What Is Firmographic Data?
Essentially, firmographic data is information about the attributes of firms that are used to categorize those firms into useful market segments. Firmographics are very similar to demographics, but they specifically apply to firms.
Some basic examples of firmographic data include the following:
Geographic area

Industry (SIC Code, NAICS Code)

Revenue

Number of Employees

Type (Public, Private, Subsidiary)

Fortune Ranking
This firmographic data is essential to successful lead generation, management, and nurturing. A sales team can use it to adapt their pitch and approach to a specific prospect.
For example, imagine the difference that Salesforce varies its communication with prospects, according to their size and scale. The messaging will be entirely different.
Any informed sales professional will understand that any additional knowledge about a prospect is very useful. This information can be used to guide a sales pitch, so it's no surprise that some businesses decide to invest significant amounts into the acquisition of firmographic data. As we'll see, the firmographic data essentially pays for itself.
Clearly, firmographic data is very useful, but it's critical that you capture the right information. Here's a look at the most important firmographic data to collect.
The Most Important Firmographic Data to Gather
Like demographics, some data points are more insightful than others. It's important to understand that this list of the most important firmographic data points will vary according to your business and niche.
For example, let's say you sell a tool for enterprise project management so it will be imperative to know whether your leads use Windows or Mac. But this information may not be as important for other businesses.
Here's a look at the most important pieces of firmographic data:
Type of Firm
It's important to understand the type of company you're dealing with. The suitability of a particular firm will often depend on this criteria, and your approach certainly will.
Here's a look at some of the most common types of firms:
Non-governmental organizations

Nonprofit organizations

Retail stores

Independent contractors

Governmental bodies

Public vs Private companies

Subsidiaries

Branches

Educational Institutes
Your sales approach will vary, according to each type. The messaging and pitch you use will certainly change, and some businesses even have a pricing structure that varies according to the type of firm they're dealing with.
Industry
A firm's industry will often determine whether they're a suitable prospect, what their motivations are, and the best ways to pitch your product or service to them.
Here's a look at some of the most common industries:
Manufacturing

Mining

Agriculture

Retail

Services

Finance

Insurance

Real Estate

Transportation
Since each industry is distinct, you may find that you exclusively deal with some or avoid others. It's common for many businesses to entirely operate within one industry, so this firmographic data is essential when gathering potential leads.
Annual Revenue
In terms of annual revenue, does your prospect qualify? If you can acquire this information, it will give you a good indication as to whether the prospect is viable.
When sorting through potential prospects, this quantifiable metric can act as a great binary filter, and it is one of the most important pieces of firmographic data. While it may not be directly accessible, there are ways to extrapolate it , so you can make an estimate.
Number of Employees
The size of a given firm can be a very important piece of firmographic data. Let's say you're going to pitch your enterprise HR tool, so you'll have a very clear idea of the minimum size of an organization.
As a sales professional, things get particularly interesting when you start delving deeper into firmographic data and looking at historical trends. Is your prospect positioned for growth? If so, how quickly have they grown over the past year?
This type of information is critical, so it can help you identify qualified leads without any type of manual input.
Location
Of course, the location of a given prospect is a critical piece of information. For instance, it can give you a good indication of time zones, business hours, working languages, and customs.
This data may be more important to some businesses than others. Let's say you provide a social media platform that's pretty hands-off. If so, traditional office hours become less of a problem.
How to Use Firmographic Data to Improve Your Sales Process
It's one thing to have troves of firmographic data, but it's another to use it to effectively improve your sales process.
Acquire Quality Data
The critical first step for effectively using firmographic data is making sure you only acquire the richest and most accurate data. If you use inaccurate data to inform your decisions, you could derail your sales funnel.
Before gathering firmographic data, make sure you have a strategy in place. This strategy will determine which data you need, and how it will be used to shape your sales process. With a keen, well-developed strategy in place, your firmographic data will really help you close more deals.
In the next section of this piece, we'll look at some of the popular sources of firmographic data…
Segment Prospects
With your data in hand, it's time to start segmenting your prospects. Think about how you can filter your data in a way that will help your sales department perform.
Let's say your company is targeting midsize businesses in the agriculture space. You could filter your data in a way that firms ticking those two boxes are given priority labels. Then they'll be pushed to your most senior sales professionals so you can find interesting ways to look at the data, which can be very fruitful for your sales activities and boost your revenues.
Analyze Potential ROI
Firmographic data can be used to assess the level of ROI you can expect if your sales team closes a deal with a given prospect. This tactic can be a very intriguing way to order your prospects and make good use of your firmographic data.
While you may already have a good idea of the key prospects in your space, you can acquire very useful data that helps you prioritize and distribute prospects among your sales team. This information is also very useful from a strategic level, since it helps the C-suite allocate budgets and make annual projections.
Personalize and Automate Marketing Efforts
Firmographic data can be used to help you cater your pitch and marketing efforts. Let's imagine that you run a large PR firm that aims to work on nationwide projects. Your entire marketing approach will differ, depending on whether you're pitching to large-scale companies or non-governmental organizations.
The intelligent use of firmographic data can help you decide on the most appropriate approach, based on the type of firm you're approaching.
Don't Lose Sight of User Needs
While firmographic data can be very powerful, don't let it become your only guiding light. As a talented sales professional, you should use firmographic data as one tool in your belt. Some businesses make the mistake of relying too heavily on firmographic data, so they lose sight of the needs of their prospects.
Best Providers of Firmographic Data
You only want the very best firmographic data. Accurate and rich data can help you shape your sales approach and close more deals. Here's a look at good sources of firmographic data:
UpLead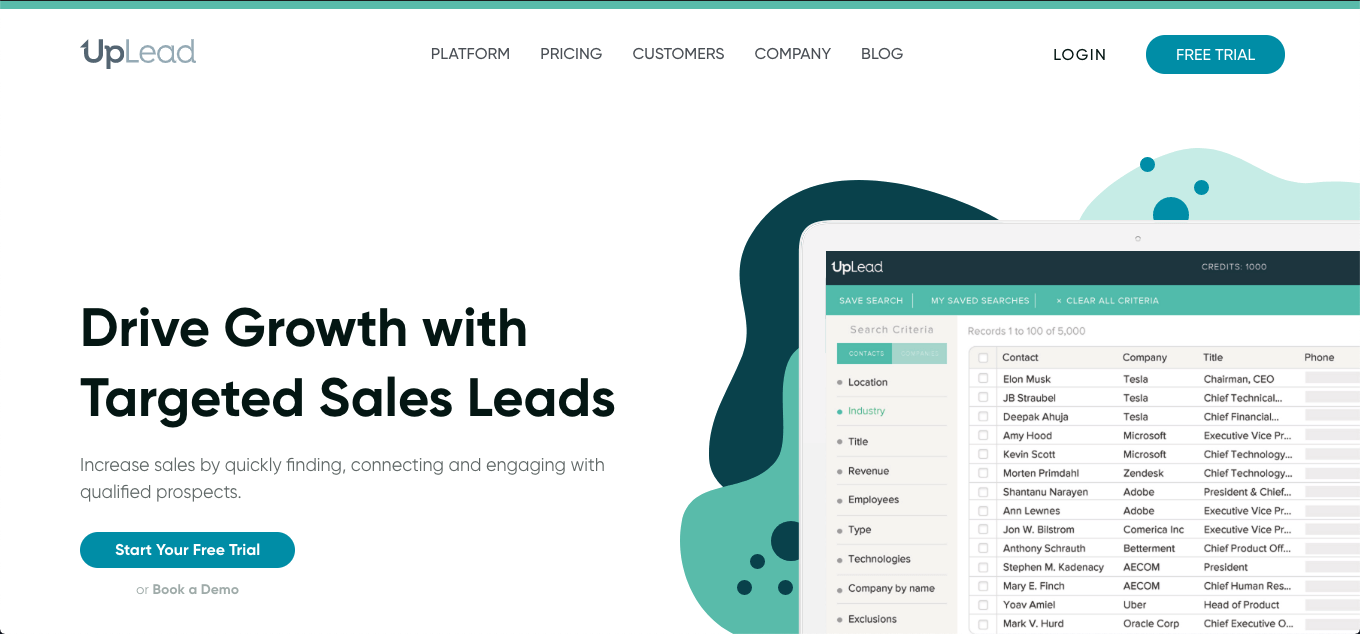 UpLead helps businesses drive growth through targeted sales leads. An intuitive,  powerful platform can help sales departments quickly increase sales by finding, connecting, and engaging with qualified prospects.
Thanks to built-in real-time email verifications, the platform only provides high-quality verified data.  Whenever a user downloads or exports leads, all of the email addresses are checked in real time and only provide clean, verified data.
Start Your 7-Day Free UpLead Trial
Lead generation doesn't have to be all that painful. With UpLead, you can easily connect with high-quality prospects and leads to grow your company.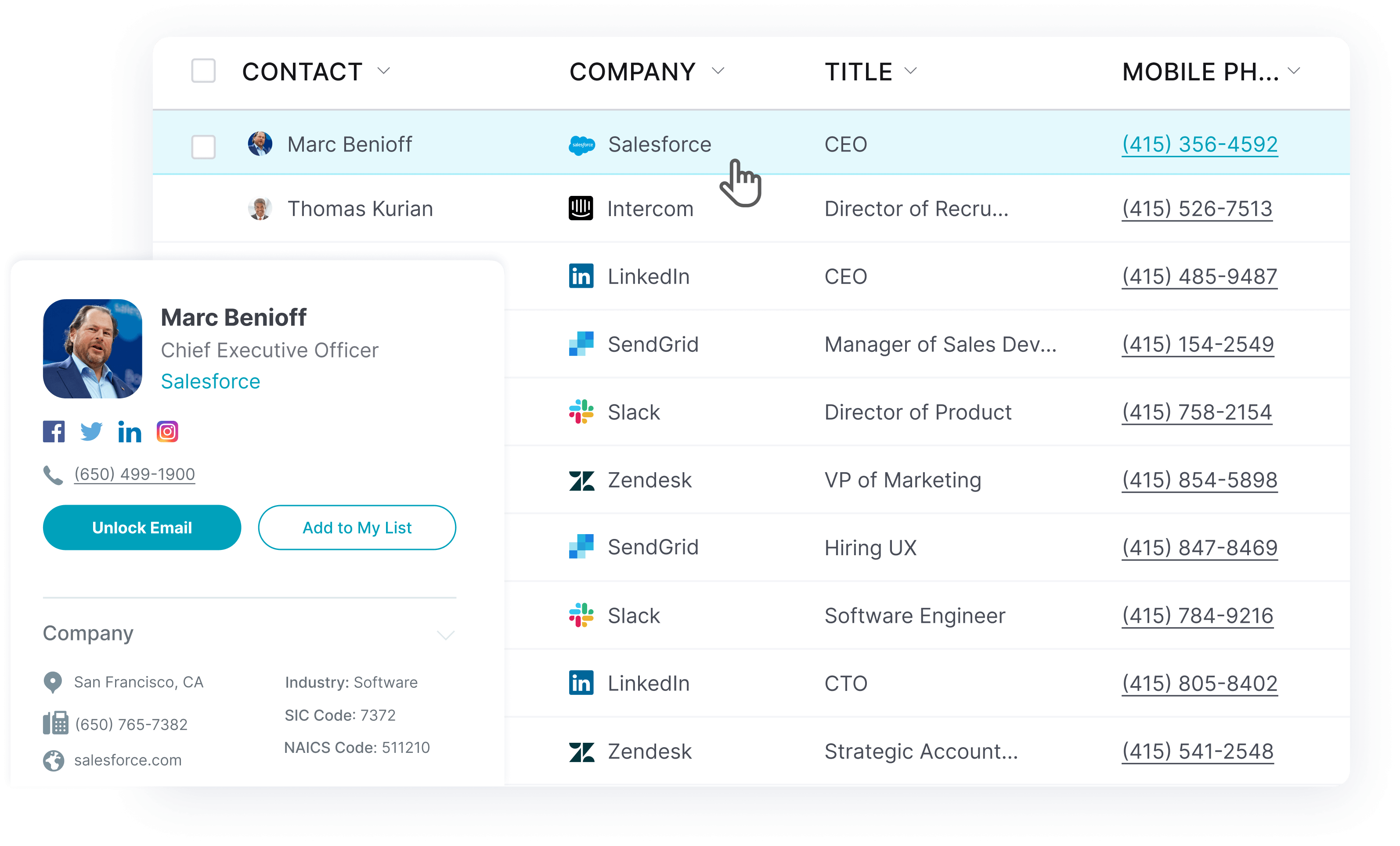 Users can access more than 30 million business contacts around the world, and sort through them using key firmographic data. By filtering according to data points like industry, location, and company size, users are able to create targeted lists.
Data can also be enriched when users append fields. Once a firm has been identified, it's possible for a sales professional to search for specific contacts and start conversations that will lead to sales success.
Clearbit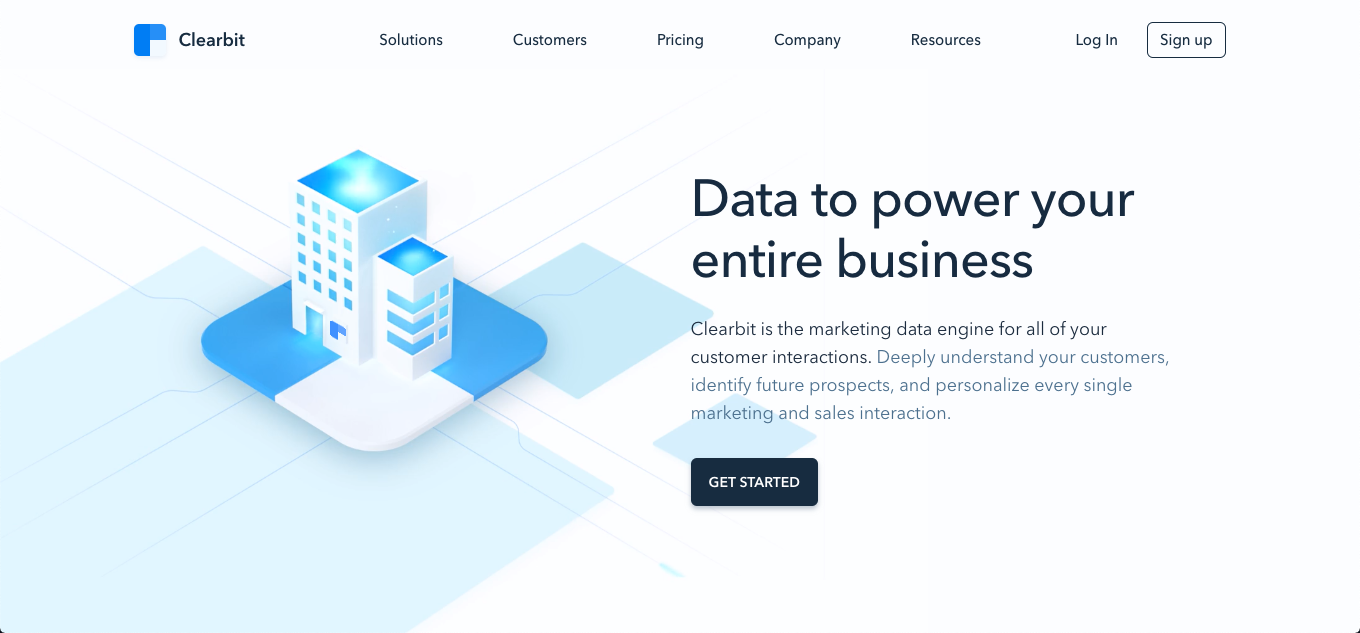 Clearbit provides businesses with powerful products and data APIs that will encourage growth. This platform aims to be the marketing data engine that powers a business' customer interactions.
Over the years, this platform has attracted a wide range of users. However, some of these users cite common concerns with the platform, such as its failure to load when used as a plugin.
Since UpLead lacks real-time verification, bounced emails are more common on this platform. This flaw can affect the reputation of your email accounts and prevent your messages from getting where they need to be.
The data also refreshes every 30 days, which further increases the number of bounced emails and can eventually cause data to become outdated. If you base a lot of your sales decisions on this data, it can cause l you to miss out on key prospects and fail to close deals.
Datanyze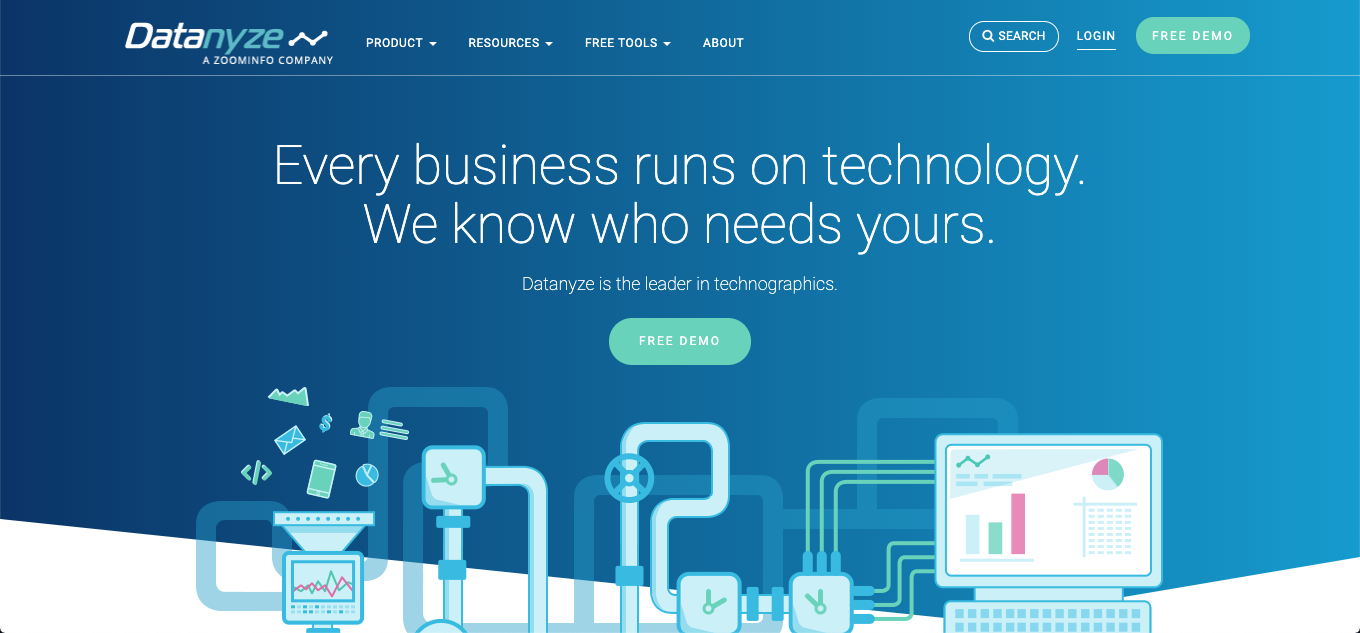 When it comes to offering insight into the use and implementation of technology around the world, Datanyze aims to be a leader. This goals involves helping companies optimize their effectiveness in sales and marketing.
While this tool is used by a wide range of sales departments around the world, there are several common complaints, many centering around the accuracy of the results provided by this tool.
Users also can't verify whether an email is correct, which can again leave sales professionals guessing and launching emails into cyberspace without knowing whether they'll reach the intended readers. This guesswork can affect the quality of sales communication and reduce the number of contacts.
Conclusion
Firmographic data is very powerful. More than ever before, businesses are turning to this powerful tool as a way to improve their sales results. We hope you've found this glimpse into firmographic data to be useful.