In this article, we'll go through the difference between inside sales vs. outside sales. We'll define:
Pros and cons of inside and outside sales
Differences and similarities between inside and outside sales
The responsibilities of inside and outside sales representatives 
How to decide whether you need an inside or outside sales approach
By the end of this article, you'll not only know exactly how inside and outside sales differ, but you'll also know which one is the best approach for you.
Let's get started.
Quick Links:
What Are Inside Sales (and Why Are They Important)?
Inside sales often take place remotely, typically from an office where sales representatives can work together to reach leads on the phone or online. 
They are most often used for SaaS, B2B, technology, and other similar types of sales. Inside sales reps typically find and nurture leads together as a team, leading them down the pipeline to conversion without the necessity of working with the client face to face.
Generally, the inside sales department is divided between Sales Development Reps (SDRs) and Business Development Reps (BDRs). 
SDRs typically focus on warm lead generation through inbound marketing strategies, such as generating and handling leads from ebook downloads and information requests. They'll initiate contact and set up the lead's profile in the system. After this, they will pass it to an Account Executive to nurture before moving to conversion.
In contrast, BDRs focus on cold lead generation through direct calls and emails. Once they've found a qualified lead, they pass it on to an Account Executive who handles the conversion.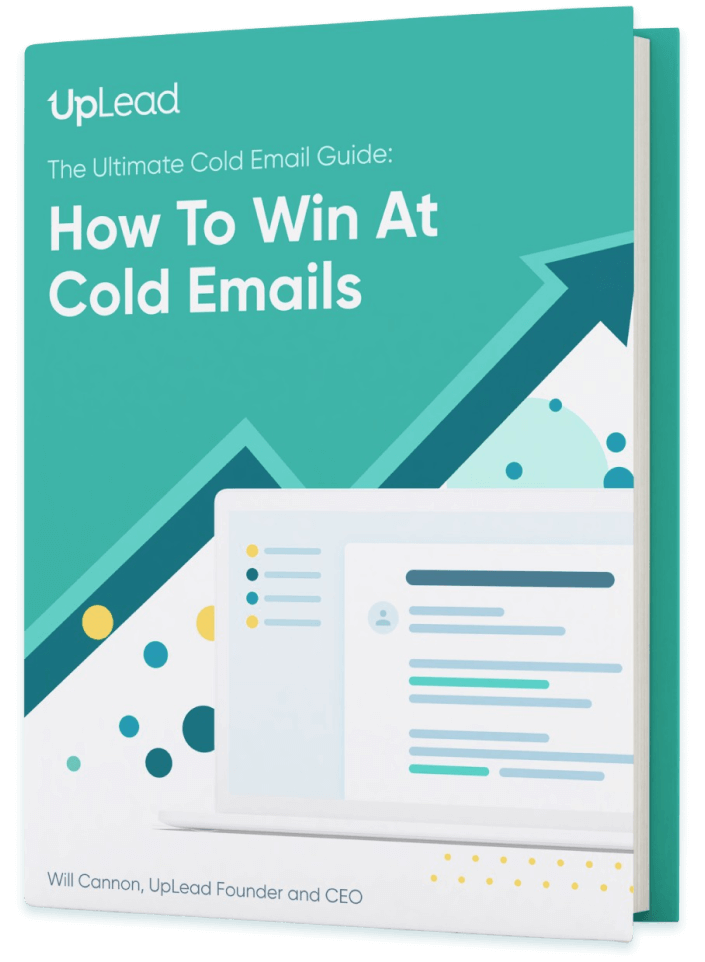 Download our free eBook full of valuable insights and take your cold emailing strategy to the next level.
I agree to receive emails from UpLead, and can unsubscribe at any time.
Since inside sales happen remotely, sales reps can spend most of their time engaging with leads, moving from one lead to the next through a simple phone call or email. This not only saves time but also saves money on transportation and accommodations.
What Are Outside Sales (and Why Are They Needed)?
Outside sales refer to the sales done in person by sales representatives who travel to meet potential customers on the field. Their sales will largely depend on how well they can connect with their leads in person, and they spend a lot of time maintaining and developing professional relationships.
These outside sales reps don't always need an office and can usually work autonomously outside a formal environment.
Outside sales reps are usually more costly to a business than inside sales reps due to incurred travel expenses, including transportation costs, hotel accommodations, and even entertainment expenses for the representatives and their leads. 
That's why outside sales reps usually focus on highly valuable clients who can bring large contracts to the company.
Inside Sales vs. Outside Sales: Key Differences and Similarities
The primary difference between inside sales and outside sales is the location of the sale. Inside sales happen remotely, whereas outside sales happen in person.
But that's not the only difference.
Different sales cycle
Inside sales typically have method-driven sales cycles. Inside sales usually begin with the potential customer establishing the first contact through a successful inbound marketing strategy. The lead is then qualified and sent to the salesperson, who will nurture and close the sale.
The inside sales process prioritizes lead scoring and reporting and tries to generate as many leads as possible.
Outside sales rarely repeat the same method.
For outside sales, salespeople must first research where to find potential leads. These sources vary all the time. It may happen through direct emailing and calling, but it can also happen at a convention, an unexpected phone call, or even through inbound marketing, such as inside sales.
Since the salesperson has to meet the lead in person, they must plan their pitch according to the lead. This may happen in various formats, from a simple in-person demo in the lead's office to a long talk in a restaurant to a game of golf.
Outside salespeople typically need to create a stronger business connection during their sales process, which will also impact their sales methods.
Different costs
Outside sales are nearly always more expensive than inside sales. Inside sales reps only require a computer with a good WiFi connection, access to a CRM, and some training. Some companies choose to have their whole sales team on location, while others may favor a remote team to reduce costs further.
Even when companies have larger budgets, inside sales investment typically involves better training, advanced technologies, such as better phone dialers and lead generation tools, and better incentives.
Outside sales reps not only require the pay and incentives that inside sales reps have, but they also need the resources necessary to meet with potential clients in person. If the company only sells locally, this usually means sales reps get paid for transportation and travel time involved in meeting with clients.
However, since outside sales are about establishing a proper connection with a lead, outside sales reps may need access to a company car, a budget for lunches and dinners with clients, flights, and golf memberships.
All of these expenses are in addition to having a salesperson dedicate a lot of their day traveling between clients rather than having them available for sales with a variety of clients at any given time.
The higher expenses explain why outside sales are typically only used to target clients who have larger budgets and are able to make larger purchases.
Inside Sales vs. Outside Sales: Quantity vs. Quality
The difference between inside and outside sales is much like the difference between quantity and quality.
Inside salespeople spend most of their time pursuing and generating as many leads as possible. They can be selling around the clock, moving from one client to the next immediately. They don't need to spend a great deal of time on building a connection with the client because they'll be selling to a new client as soon as they're done with the first.
Outside sales are the opposite. Outside salespeople need to make a connection with every lead to achieve a sale. They need to tailor their pitch perfectly to each lead because the lead they're targeting will typically need to spend a substantial amount of money.
Whereas a batch of bad leads doesn't usually impact an inside salesperson, an outside salesperson cannot afford to waste any time with leads that are unlikely to convert.
Different Scaling Capabilities
Inside salespeople have a nearly limitless reach, the only limitations being the language they speak and the product or service they sell. When they sell an online solution or a physical product that can be shipped worldwide, the inside salesperson can reach an endless client market.
In comparison, outside salespeople are far more limited. Since they need to visit their leads in person, outside salespeople will favor leads that are geographically closer to them. Although they can also sell around the world, their already-reduced reach is drastically diminished since they will be required to spend even more time traveling.
Inside Sales vs. Outside Sales: Different Skills
Both inside and outside salespeople require a lot of the same skills. They both need a goal-based mindset, communication skills, and the remarkable ability to understand people's needs.
However, inside and outside sales have one primary difference: their methods of communication.
Inside salespeople need to master remote communication skills. If they're selling via online chat sessions, they need to be fast typists and know how to convey the right emotions in their conversations. If they're selling over the phone, they need to focus on voice inflection, ensuring they sound engaged and excited. Their body language and presentation rarely factor in.
Outside salespeople, however, need to understand body language—both their own and their leads'. They need to be good listeners, to, pay close attention to what the client is saying, and make sure they're using the right presentation to engage their leads.
Which Is Better: Outside Sales or Inside Sales?
The choice between inside and outside sales will depend on multiple factors, such as your product, budget, and audience.
Inside Sales Pros and Cons
Pros:
Large outreach: Since inside salespeople typically only need a computer with internet access, they can sell to as many people as the product reaches.
Inexpensive: All that is required is the expense of an internet connection, an office space, a good CRM, and salaries.
Fast: With a good lead generation process, your sales representatives can immediately move from one lead to the next.
Team-focused: Your inside salespeople will be able to work as a team, motivating each other and helping new recruits.
Cons:
Not for establishing relationships: Inside salespeople don't have the time or the resources to properly establish a good working relationship that will generate larger sales.
Not for large ticket items: The more money the clients need to spend, the more involved they'll want your salespeople to be throughout the process, which may be outside the reach of inside salespeople.
Large rejection rates: Since a lot of leads come from cold calls and emails, inside salespeople only have an approximate success rate of 18%.
Outside Sales Pros and Cons
Pros:
Great for establishing relationships: In-person meetings are an excellent way to spend time getting to know your leads' needs and pain points and finding ways to fill them.
Leads are motivated to spend more money: Face-to-face meetings typically last longer than a phone call, so they can motivate leads to spend more money on your company.
Higher success rates: Outside salespeople spend much more time tailoring pitches to warm leads, making them more likely to complete a sale.
Cons:
Expensive: You'll not only need to pay for your outside representatives' transportation but also for restaurant bills, gym memberships, cars, or larger bonuses to motivate them to complete more sales.
Time-consuming: Your outside sales reps can usually focus on only one lead at a time and will need to spend a lot of time traveling.
Hard to scale: You can only target clients your sales reps can physically reach.
How do you choose between inside and outside sales?
Start by thinking about your potential leads. Who are they? Where are they? How much money are they willing to spend? Who do they usually buy from? What is their sales strategy?
Next, think about your product. Is it physical or virtual? If it's physical, how far are you able to deliver it? How much money is it worth? How many products do you need to sell daily to make your business profitable?
Finally, think about how much you can invest in salespeople.
Typically, the cheaper your solution is, the more of it you will be required to sell, so you'll need to use inside sales tactics. The more expensive the product is, the fewer items you'll need to sell, so that outside sales may be your solution.
If you have multiple products that involve different needs, focus on developing both strategies according to your products' needs.
What Are the Tasks and Duties Required of Inside and Outside Sales Representatives?
Here's what you can expect from your inside and outside sales reps:
Inside Sales Representative
Inside sales reps work remotely on finding and converting as many leads as possible.
The key duties and tasks of inside sales reps usually involve:
Generating leads through cold calling and emailing
Knowing the ins and outs of each of the products and services they sell
Nurturing leads to conversion by properly managing and understanding them
Closing sales
Handling online and phone communications
Inside sales reps usually have a fixed schedule and a fixed salary plus bonuses.
Outside Sales Representative
Outside sales reps work directly with clients at multiple locations.
The key duties and tasks of outside sales reps are usually:
Traveling from location to location
Handling the schedule of potential client meetings
Knowing the ins and outs of all of the products and services they sell
Conducting calls and meetings face-to-face with leads
Maintaining proper records of their leads and clients
Building and maintaining customer relationships
In addition, they usually need to be available to travel, carry a valid driver's license, and have strong self-organization capabilities.
When hiring sales reps, focus on asking the right questions to ensure they will be able to deliver on their tasks. If you're hiring an inside sales rep, they may not need as much sales experience, but they will need strong phone and online communication skills. Outside sales reps must have impeccable presentation and they will usually require more experience in sales.
Inside vs. Outside Sales Salary Structures
To retain top talent, companies need to pay market value to salespeople. Our study revealed the average base salary for inside sales account executives in the US is $42,833, with average on-target earnings (OTE) of $96,299.
Often, sales leaders believe outside reps bring more experience to a role, so they demand a higher base salary. According to our research, companies that had the majority of outside sales reps had a base salary that was 36% higher than inside sales.
The OTE for outside sales was only 9.2% higher. OTE should be an indicator of expected earnings, so inside sales positions actually earn relatively close to the same revenue amount as outside sales.
How to Structure a Winning Sales Team (Inside vs. Outside Sales)
Structuring a successful inside and outside sales team is simple if you know how to do it.
Begin by deciding how much of your sales force will take place inside and how much of it will be outside. To do this, you need to align your sales to your products. Start by dividing the products you need to sell in person from the ones you can sell remotely.  Determine how many of each product type you need to sell per month and how many salespeople you will require to achieve that goal.
Next, align your marketing strategy with your sales strategy. Make sure your salespeople have all the information relating to the products your marketing team will be promoting to ensure that they are very knowledgeable about them.
Once you have salespeople and the right marketing strategy, you need to find clients. Generating leads is often the most challenging part of any sales cycle, which is why you need to ensure your lead generation tools are the best they can be. Whether your teams are inside or outside, lead generation tools like UpLead can help you find highly qualified leads and their contact information.
If you use a strong lead generation strategy, sales will inevitably follow.
Start Your 7-Day Free UpLead Trial
Lead generation doesn't have to be all that painful. With UpLead, you can easily connect with high-quality prospects and leads to grow your company.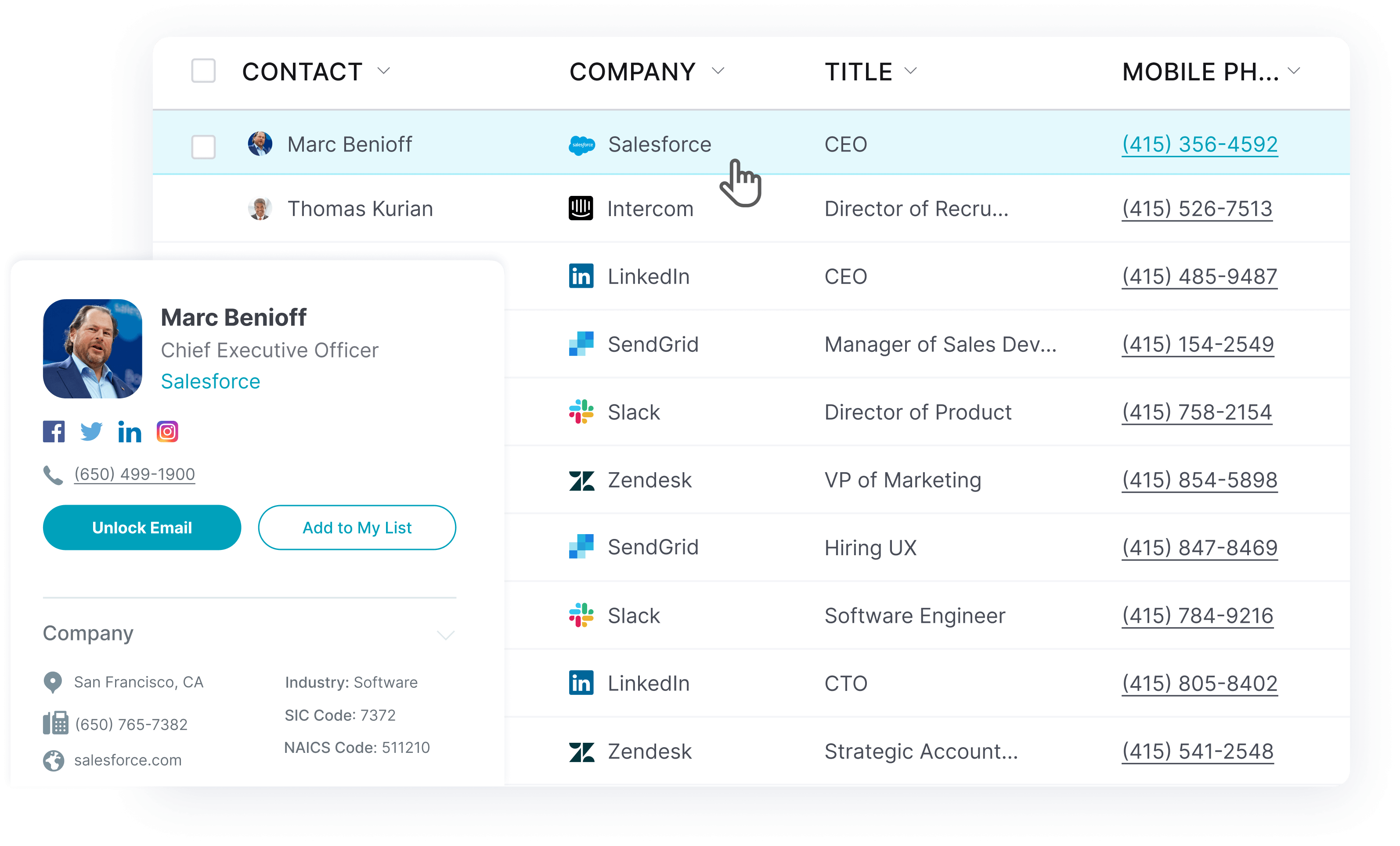 Inside vs. Outside Sales: Conclusion
Inside and outside sales are two methods used to reach different clients and sell various products. Choose your approach according to your sales needs, budget, and product, and use lead generation tools like UpLead to ensure that your sales reps are always pursuing the right leads, both on the phone and in person.