Developing and implementing an effective go-to-market (GTM) strategy is critical to your company's success. Creating a well-thought-out plan helps you determine your customer base, the proper channels, and messaging to ensure a powerful launch of your product or service. A good go-to-market strategy can offer insights into multiple marketing branches, such as branding or pricing. Having an actionable and targeted go-to-market plan ensures a strong foundation for long-term success.
This article explores what goes into creating a successful go-to-market strategy. It also outlines examples to get closer to achieving your business growth goals.
Quick Links:
What is a Go-to-Market Strategy?
A go-to-market strategy is vital for any business that wants to be successful. It encompasses any activity bringing a product or service to the market. This includes research, development, pricing, marketing, and distribution, among other things. Businesses can compete effectively within their markets by developing a comprehensive go-to-market strategy.
Key Components of a Go-to-Market Strategy
Marketing with a new product or service can be exciting and daunting. How can you ensure that your go-to-market strategy will be successful? It's essential to plan carefully and have the right components in place.
What are you selling? The first step in crafting an effective go-to-market strategy is to define the product you are selling and the unique problem it solves. This step requires research and analysis into the market, competitors, customer preferences, pricing models, etc.
Who are you selling to? Defining your ideal customer is essential—the person or company that would benefit most from using your product or service. Identify their needs and any pain points they may have that could be solved by your product.
Why are you solving this business problem? Understanding why you're launching a particular product or service is important to determine how best to position it in the market. Knowing why you're solving a specific business problem allows you to communicate more effectively with potential customers.
How will you reach your target customers & create demand? Once you've established when and why people should buy from you, it's time to focus on how you'll reach your customers. This is the "how" of marketing. It will require careful thought regarding which channels to use (e.g., email, webinars, social media). Develop messaging strategies that bring attention to your brand while communicating your value proposition effectively.
Where will you reach your customers? Determine which channels you'll invest in to cultivate a following or community.
When will you go to market? Timing is everything when it comes to launching a product or service. Consider when people will be ready for your solution and when there's the least amount of competition in the marketplace. Understanding your target audience's needs and buying cycle can help determine the best launch time.
Why Every Business Needs a Go-to-Market Strategy
Every business has different needs and objectives, but one of the most critical ingredients for the success of any product or service is a comprehensive go-to-market strategy. A GTM strategy provides a roadmap to reach target customers and penetrate markets efficiently. A well-thought-out GTM strategy helps to anticipate customer needs, present products, and services in the best possible way, align resources around successful tactics, identify new opportunities, and maximize return on investment. Simply put, without a well-crafted GTM strategy, businesses have no clear path forward, regardless of their industry or niche.
Given the current economic uncertainty, now is an excellent time to create—or fine-tune—your company's GTM strategy. A successful plan will ensure you're prepared to maneuver confidently when the market rebounds. The most effective strategies are those that support sustainable growth and profitability over the long term.
Use UpLead to Optimize Your Go-to-Market Strategy
UpLead provides accurate lead data and valuable insights for sales teams. The platform provides access to up-to-date contact information on your prospects, such as email addresses, phone numbers, and social media profiles. This ensures that your sales team has the resources to create an effective outreach plan. UpLead offers proprietary scoring algorithms that enable businesses to find qualified leads quickly and easily. With this data, companies can make informed decisions when developing their go-to-market strategies and drive more meaningful conversations with potential customers.
UpLead also provides intent insights on potential buyers, enabling businesses to understand their target audience better and create content specifically for them. This data helps your sales team craft personalized messages that resonate with each prospect based on their needs and interests. Highly targeted campaigns are proven to increase engagement and conversions from potential customers.
Start Your 7-Day Free UpLead Trial
Lead generation doesn't have to be all that painful. With UpLead, you can easily connect with high-quality prospects and leads to grow your company.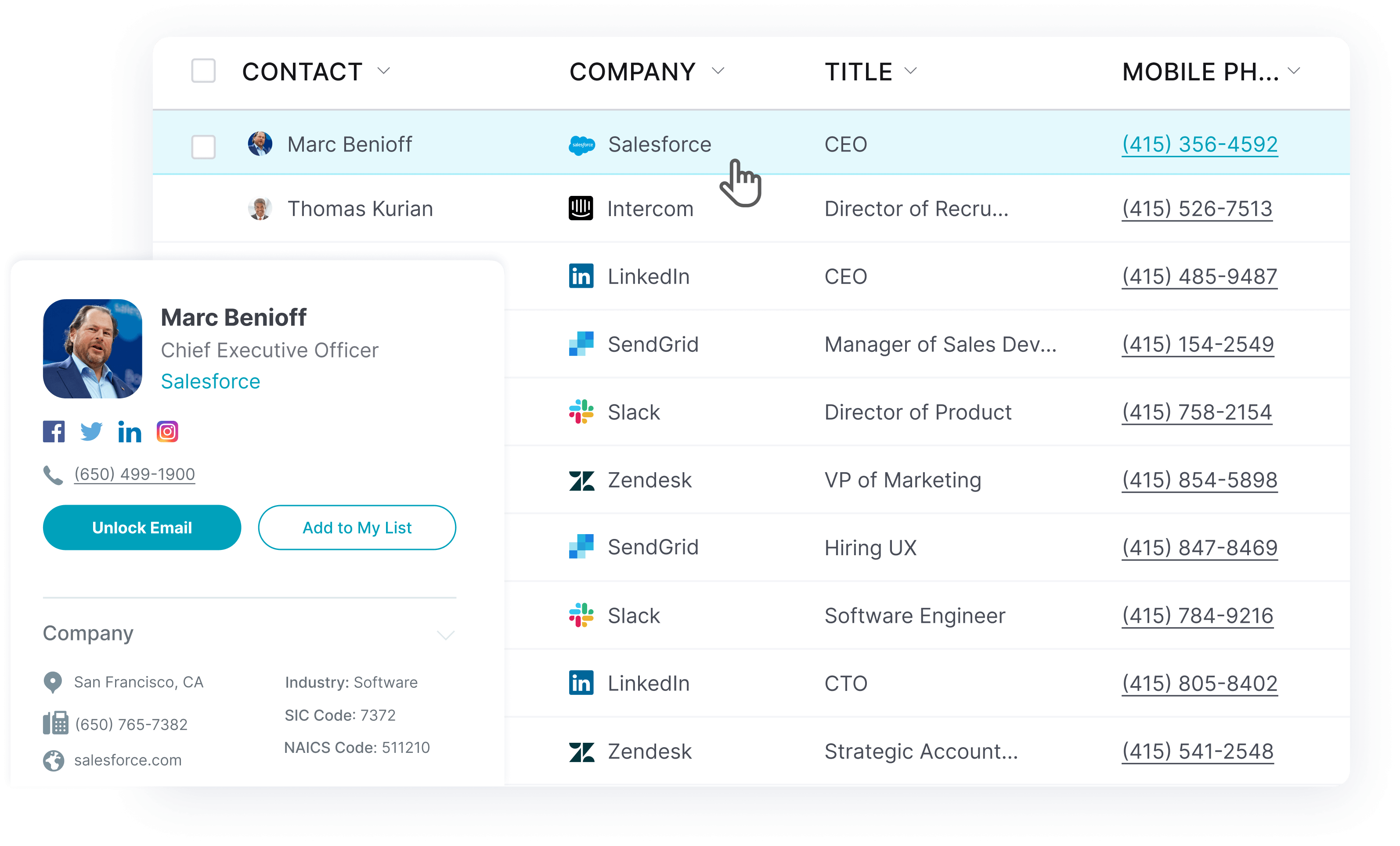 How to Develop a Go-to-Market Strategy in 9 Steps
Developing an effective go-to-market strategy can help you identify untapped markets, redefine existing ones, ensure high ROI for marketing investments, and maximize revenue potential. Here are nine steps to guide you when developing a comprehensive go-to-market plan.
1. Identify Your Target Audience
Developing a go-to-market strategy begins with identifying your target audience. Your ideal customer profile should include detailed demographic information and psychographic and behavioral data such as lifestyle, opinions, and the way they typically shop for products like yours. By creating buyer personas to represent groups of ideal customers, you can get a more comprehensive picture of your target market, what motivates them, and the best way to reach them. Establishing the right tone of voice is also essential—your approach should be professional yet warm and welcoming.
2. Put Together a Value Matrix
Developing a GTM strategy requires careful planning and execution. A value matrix is a tool to categorize products and services based on their perceived total value to customers. It typically consists of four distinct segments: must-haves, nice-to-haves, low-priority items, and niceties (optional extras). By mapping each feature or benefit of your product or service into the appropriate category, you can identify things that are especially valued by your customers and prioritize those features in your go-to-market strategy.
To start creating your value matrix, list each feature or benefit of the product or service, then use a simple spreadsheet template to assign them to the appropriate category. This exercise will help you define your value proposition as you seek to establish your product in the market.
3. Do Competitor Analysis
This step involves examining the current landscape in your industry, researching successful competitor strategies, and developing an understanding of their strengths and weaknesses. Competitor analysis allows you to establish where you fit in the market and how your product or service provides value beyond what's already available. It enables you to adjust your messaging accordingly and ensure that the advantages of your product or service are clear. Taking the time to analyze competing products pays off in terms of higher visibility and increased conversions down the road.
4. Define Your Pricing
Once your product is ready to launch, it's time to decide on a pricing strategy to maximize customer appeal and profits. If you're offering a service, your first decision should be whether you'll charge a one-time fee or opt for a subscription model. Then you can choose between a flat fee or variable pricing based on volume. Flat fees are effective if you want customers to use your service regularly or if there is no logical way for them to increase usage over time.
Consider using variable pricing if customers might want more features over time; charging them incrementally as they go can be more profitable than an upfront cost. It's also essential to consider location-based price variations to optimize profit margins based on the cost of doing business in each country or region. Ultimately, success depends on finding the right balance between profits and customer satisfaction.
5. Create a Sales and Distribution Strategy
Depending on your product or service, various distribution strategies may be available. For example, in-person sales techniques may be most appropriate for complex solutions involving lengthy buying cycles, while direct marketing can be used to acquire new customers quickly. Similarly, when it comes to distribution channels, an omnichannel approach—as opposed to focusing exclusively on either digital platforms or brick-and-mortar locations—may result in more efficient sales operations. Choosing the right combination of solutions for your specific product or service can help ensure a successful go-to-market strategy.
6. Come Up With a Marketing Plan
Now that you've identified your target market and their needs, it is time to develop a marketing plan. This includes determining the sales strategies and tactics needed to create awareness, generate interest, educate prospects, and convert them into customers. Digital marketing efforts such as SEO, email campaigns, and PPC can also increase your reach. Social media campaigns are an excellent sales acceleration tool for connecting with customers and increasing brand awareness. Each platform caters to different types of companies, so it is crucial to understand which platforms best suit your industry before deciding what content to post and when. Lastly, think outside the box. An advanced sales strategy can outperform the competition, even in the most difficult market conditions.
7. Optimize Your Processes
Closely examine your entire business process, from product development to customer service. You should assess each stage and identify potential areas for improvement. Pay close attention to steps directly impacting customers, which are the most critical part of the equation. Common strategies such as streamlining cycle times, automation, and increasing resource effectiveness can all be considered to ensure a more efficient operation overall. By making these improvements, you can create a more efficient sales pipeline that helps you realize your goals while testing and tracking methods that may prove beneficial over time. To ensure optimization is done properly, it's best to have the support of knowledgeable sales and marketing professionals with experience in developing a robust GTM strategy.
8. Set Goals and Track Important Metrics
Setting clear goals and tracking metrics is critical to the success of any go-to-market strategy. Regular tracking allows you to ensure that the strategy is being executed as planned. Tracking results plays a key role in identifying trends in user behavior and providing tailored services for customers.
Keep an eye on the following key metrics:
Customer acquisition cost
Customer lifetime value
Revenue growth rate
Churn rate, user engagement rate
Daily active users
9. Fine-Tune As Needed
At this point, you're well on your way to implementing a sustainable GTM strategy. Now it's time to fine-tune your strategy and adjust as needed to ensure it's effective. Monitor your progress and success, be attentive to changing needs and industry trends, and keep an active dialogue with your team. Continuous refinement can make all the difference in the success of your plan; even minor adjustments can make a huge impact over the long run. Prioritize improvements and think about how you may need to adjust for each new segment of your target market or the next product launch. A successful go-to-market plan requires diligence, analysis, and periodic maintenance. However, if done right, it can give your business the competitive advantage it needs to succeed.
5 Go to Market Strategy Examples to Get Inspired
A GTM strategy is the foundation of a successful sales and marketing team. While well-crafted strategies are essential to gaining competitive advantages, they can be challenging to create. Let's look at five examples that have achieved outstanding results to help you develop an effective go-to-market plan for your company.
1. Apple
By creating an innovative design that focuses on comfort and ease of use, Apple was able to provide customers with a product that would revolutionize how people listened to music and made phone calls. Apple knew their target audience for AirPods would be young people aged 18-35, especially college students who wanted something lightweight and convenient.
To appeal to this demographic, Apple lowered the entry-level price point for AirPods so that younger people could afford them. Apple also focused its marketing efforts on showcasing how easy AirPods are to use. Customer experience was at the forefront when advertising how simply the wireless device could be connected. It resonated with customers and helped make AirPods a must-have item for many young people.
By creating such an appealing product design, Apple overtook Sony, Samsung, and other brands in the headphone space and became the leader in wireless earbuds. They stayed ahead of competitors by continually innovating. They regularly offered new models with improved sound quality and noise cancellation.
Key Takeaway: Apple focused on creating an excellent customer experience through innovation. They did so while ensuring the product was accessible to a younger target audience via its low entry-level price.
2. Dropbox
Dropbox solved the problem of fragmented file sharing and storage with innovative file sharing and collaboration. This included a simple drag-and-drop interface to manage files. Dropbox used a "land and expand" marketing strategy to attract higher enterprise customers, which enabled the platform to overtake competitors such as Microsoft OneDrive, Google Drive, and Box.
Key Takeaway: With changing customer needs, Dropbox shifted its focus from individual customers to enterprise companies. This suited demand then and allowed them to refine their target market.
3. Slack
Slack started small and invited new groups of customers in waves, slowly increasing its user base over time. This allowed them to test new features and receive user feedback before rolling the features out on a larger scale. Slack's method helped build buzz around the product, and people began discussing it with their friends and colleagues. The company leveraged word-of-mouth marketing by creating an inviting atmosphere that made people want to share their experiences. All this is thanks to the company's focus on customer feedback and its ability to release ever-improving versions of its product.
Slack also leveraged integrations with existing products such as Dropbox, Trello, Google Drive, and more, which further boosted its visibility among potential customers. The company continued to innovate by releasing new features that users wanted or needed without bogging down their product—something that many of their competitors, like Microsoft and Google, struggled with.
Key Takeaway: Slack was able to get its product into customers' hands at the early stages of development. This provided integral insights into how their product was used and heavily influenced their business model.
4. Brooklinen
In 2014, Rich and Vicki Fulop envisioned creating luxury-quality bedding products at affordable prices. They wanted to create a better product than what was available on the market. This struck a chord with consumers looking for better quality linens that wouldn't break the bank. The founders' goals set them apart from the competition; they were offering something new.
Brooklinen's target audience is people from 25-34 years old who are looking for high-end bedding products at affordable prices. The company focuses on tech-savvy consumers who value convenience and affordability. Brooklinen has been able to stay ahead of competitors such as Parachute Home and Boll & Branch. This is due to its word-of-mouth marketing strategy coupled with high-quality products. Their bedding offers additional benefits: they're hypoallergenic and breathable, which resonates with their target audience. Brooklinen has gained market share quickly thanks to its high-quality products and the positive customer feedback that follows.
Key Takeaway: Never underestimate the power of customers who love your product and are willing to promote it themselves. Brooklinen has mastered its word-of-mouth marketing strategy.
5. Robinhood
With $0 commissions and a simple referral program, Robinhood helped people who had never invested before getting into the game. Through building hype and using a gamified waitlist, Robinhood was able to overtake its competitors and stay ahead of the market.
Robinhood used buzz marketing as its main sales tactic. They created a referral system where users could invite friends to sign up in exchange for free stocks from companies like Apple and Tesla. This created significant excitement around the platform. More people signed up for the waitlist as word spread. Before the product had even launched, the waitlist had grown to nearly one million users.
Key Takeaway: Robust referral programs like Robinhood's can get people talking about your program. The resulting hype can lead to explosive growth.
Take Your Go-to-Market Strategy Further With UpLead
Developing a successful go-to-market strategy involves researching the market, reaching out to potential leads, and understanding what works. UpLead simplifies your company's journey and helps you quickly build an effective GTM strategy. Its 95% data accuracy guarantee ensures you only receive the most up-to-date information. UpLead's market insights also allow you to target potential customers actively looking for your solution.
From efficient prospecting to quickly finding qualified leads, UpLead is the solution that takes your GTM strategy further. Don't spin your wheels looking for a way to kickstart lead generation. Take the next step toward building an effective sales and marketing strategy today with UpLead. It's a highly effective automated solution for finding and categorizing your most relevant leads—for both inbound and outbound marketing.
Start Your 7-Day Free UpLead Trial
Lead generation doesn't have to be all that painful. With UpLead, you can easily connect with high-quality prospects and leads to grow your company.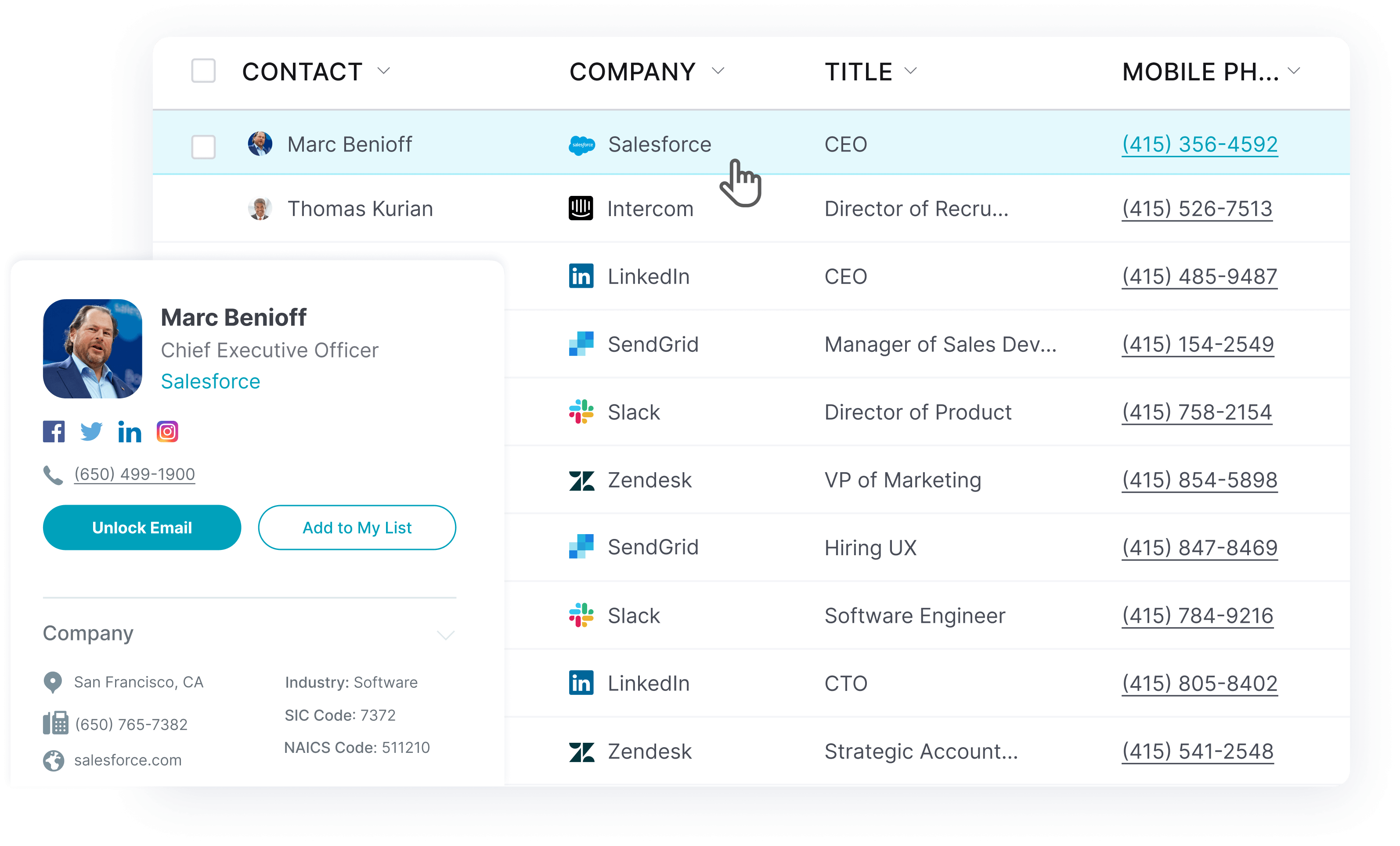 FAQs
Below are a few of the most frequently asked questions about developing a go-to-market strategy.
What are the three main parts of GTM?
A comprehensive go-to-market strategy, often referred to as GTM, is crucial to the success of a product or service. The three main components are positioning, planning, and driving execution. Positioning manages the relationship between an organization's products and target market; this includes market segmentation, targeting, and messaging. Planning focuses on bringing together the right resources at the right time to ensure successful delivery. Lastly, driving execution involves developing activities and tactics that can be implemented in the market to achieve the company's goals. Developing a solid and well-executed GTM process can significantly improve ROI and help organizations create ongoing, profitable customer relationships.
What is a good go-to-market strategy?
A good go-to-market strategy considers the entire buyer's journey, from initial contact to conversion. It includes a plan for developing a product or service and then deploying it to target audiences. A well-crafted GTM strategy should also consider logistics such as distribution networks, pricing strategy, and promotional campaigns. The plan should focus on making the product readily available and desirable.
What is a go-to-market strategy example?
An example of GTM strategy success can be found at Apple. The tech giant rolled out—and continues to market—their iPhone with a well-thought-out strategy. Their value proposition was an all-in-one device that could act as both a personal computer and an entertainment hub. Apple cleverly positioned the iPhone against competitive products on the market. Multiple marketing formats were used, including traditional media outlets and digital platforms.
What You Need to Remember About Any Go-to-Market Strategy
Developing a successful go-to-market strategy is critical when launching a new product or service. Every step in the sales and marketing strategy must be carefully considered and meticulously executed. These steps include outlining your target audience, selecting the proper channels for reaching them, determining pricing that reflects market demands, and developing measurable marketing metrics to track results. UpLead can boost your B2B sales outreach efforts with verified leads and a 95% data accuracy guarantee. Along with a comprehensive GTM strategy, UpLead can help drive your company's success.