Ready to expand your business? Or are you hoping to replace a few difficult clients? Either way, you need to find companies aligned with your values, goals, and culture. But how do you find the company information? Where do you even start?
The tools on this list will help you get the right company information to get you started and help you find more of your ideal clients.
Find the Company through Lead Databases
These databases contain tens of thousands of leads you can tap into worldwide. This resource is perfect for creating a new lead pool of high-quality leads.
UpLead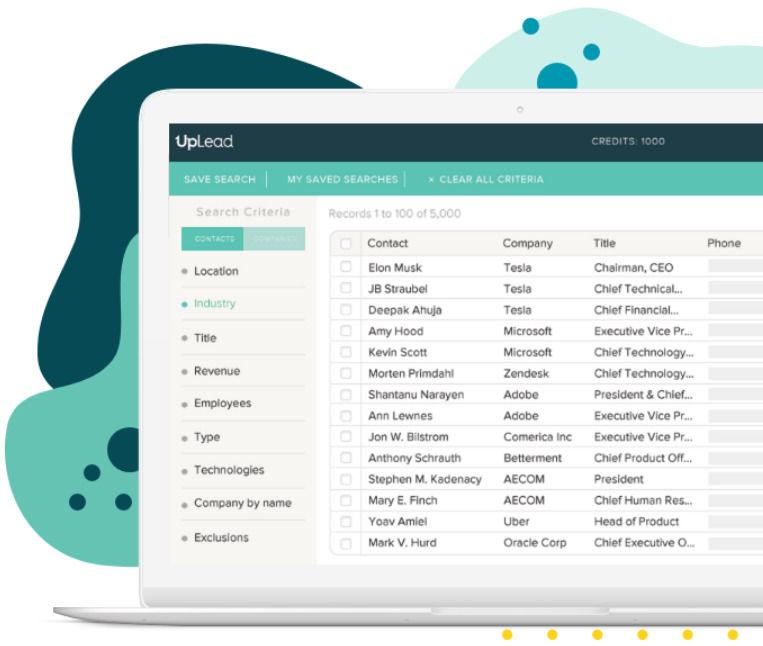 With a database of over 140 million business contacts, UpLead helps you build lists from scratch. You can filter this database by title, job function, industry, location, company size, technologies used, and 50+ other criteria.
Then you can easily navigate the huge database containing Fortune 500 companies and company information worldwide and find your business's best, most frequently updated leads.
Start Your 7-Day Free UpLead Trial
Lead generation doesn't have to be all that painful. With UpLead, you can easily connect with high-quality prospects and leads to grow your company.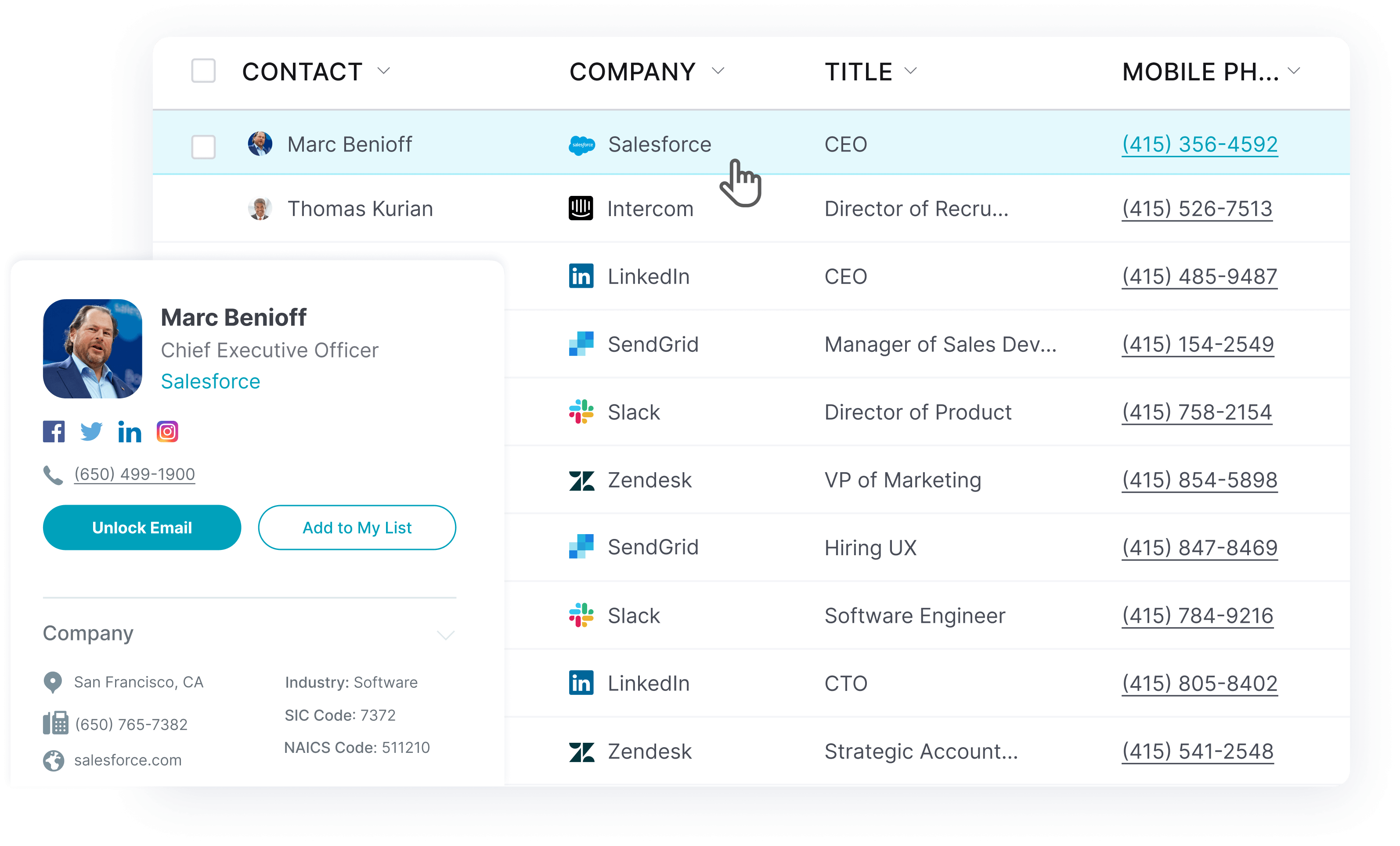 You'll never have to worry about a soaring bounce rate with built-in, real-time email verification. And you can simultaneously search for specific companies when you need to. So you can target the companies you already know would benefit from your service.
UpLead also gives you vibrant customer profiles, where your salespeople can see their company information and social media if available. You can also use UpLead to enrich all details on an existing company profile, like the company name, size, and even the software it uses.
To help you close the sale, you'll also have the opportunity to pull valuable information from the database.
By grabbing a free trial with us here, you'll see if we're a fit for you.
DiscoverOrg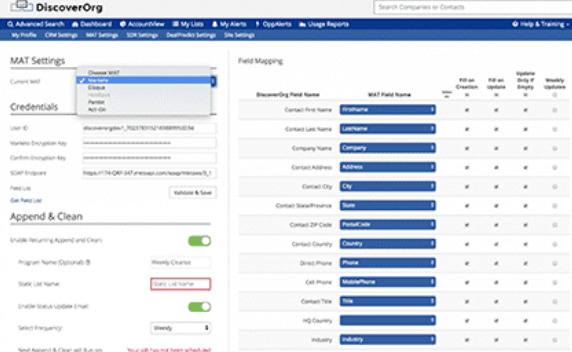 As the name implies, DiscoverOrg helps you discover high-quality company information.
This complex software has many tiers. But by labeling the solution according to role and target buyer, the website makes it easy to find the right portion of the software for you.
And no matter which marketing stack you use, DiscoverOrg integrates with it. They also offer a free trial, so you can test them out and see if they fit your current stack and strategy. If DiscoverOrg is out of your budget, here are other alternatives.
LeadIQ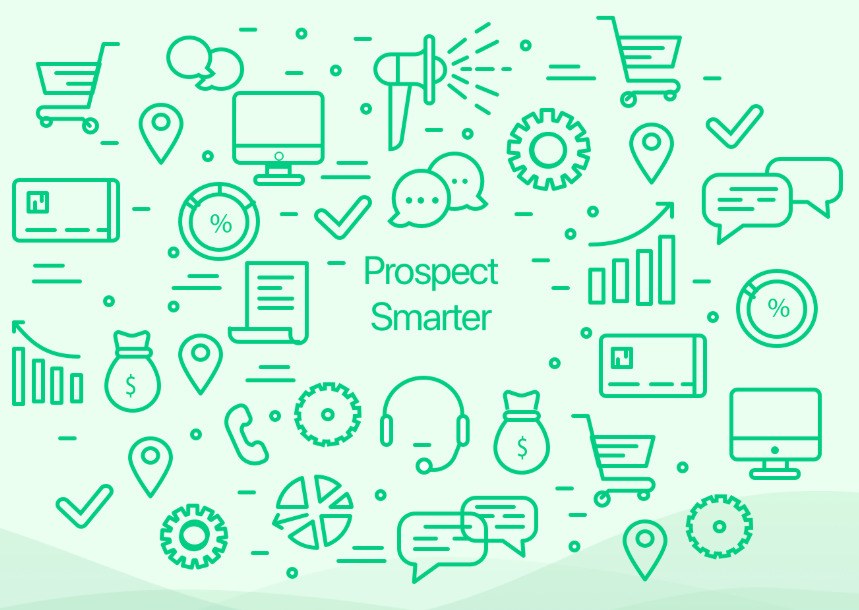 LeadIQ helps you find the company information of pre-verified leads on a consistently updated database. And the process has simple CRM integration. In other words, you can add your found leads to your CRM with just a few clicks.
There's also automatic detection of lead duplication, which is super handy.
Like most of the tools on this list, LeadIQ will save your reps tons of time each week. So they can focus on the more important things, such as closing that sale.
ZoomInfo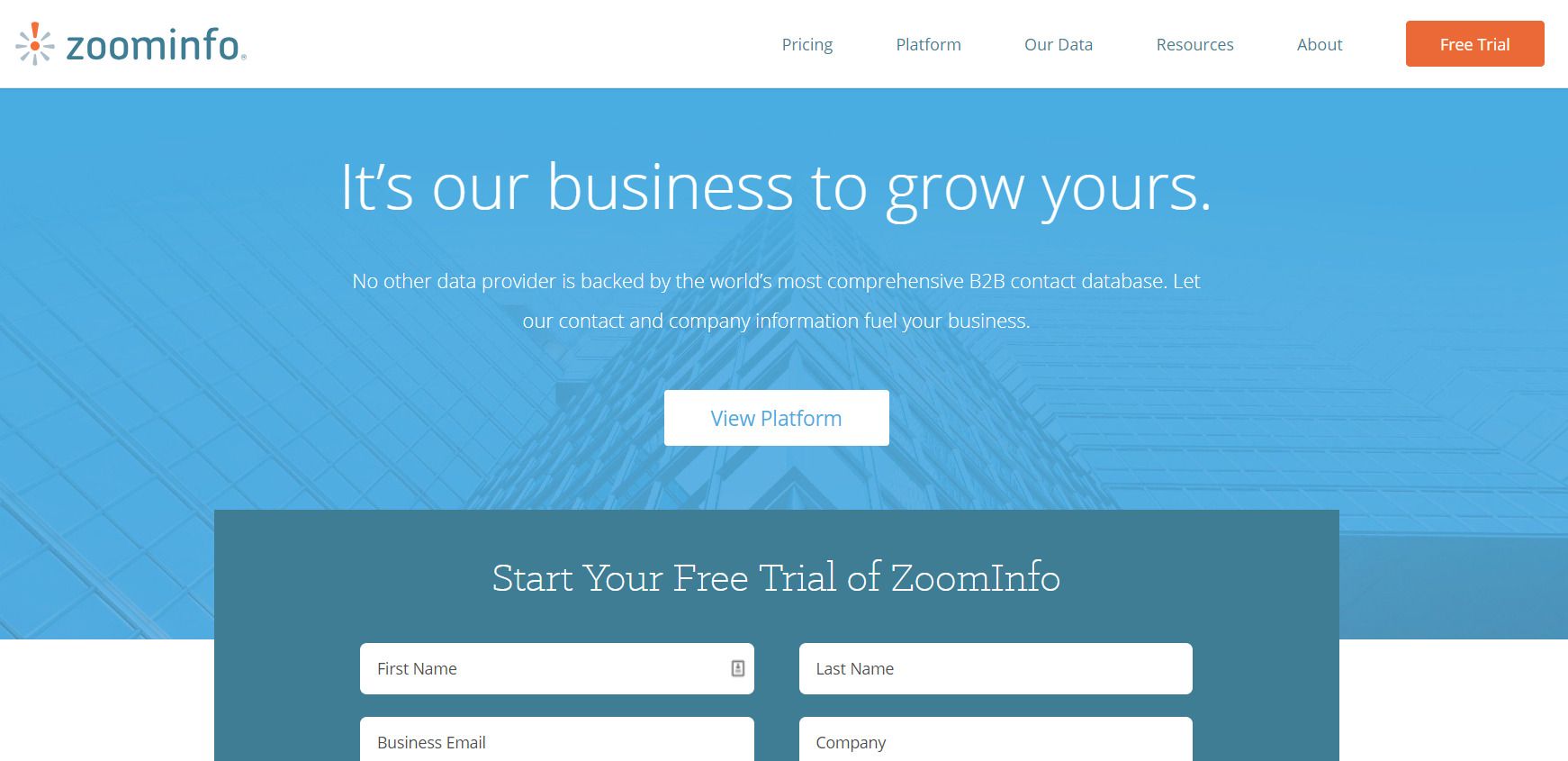 ZoomInfo is another tool that'll help you find company information with its simple search-by-filter tool. You can search by role, company name, and company size, and you'll have more effective ways to find your ideal client.
ZoomInfo clients have experienced fast results and have a respectable rating on G2Crowd, but it can be expensive. Here are some of the top ZoomInfo competitors.
D&B Hoovers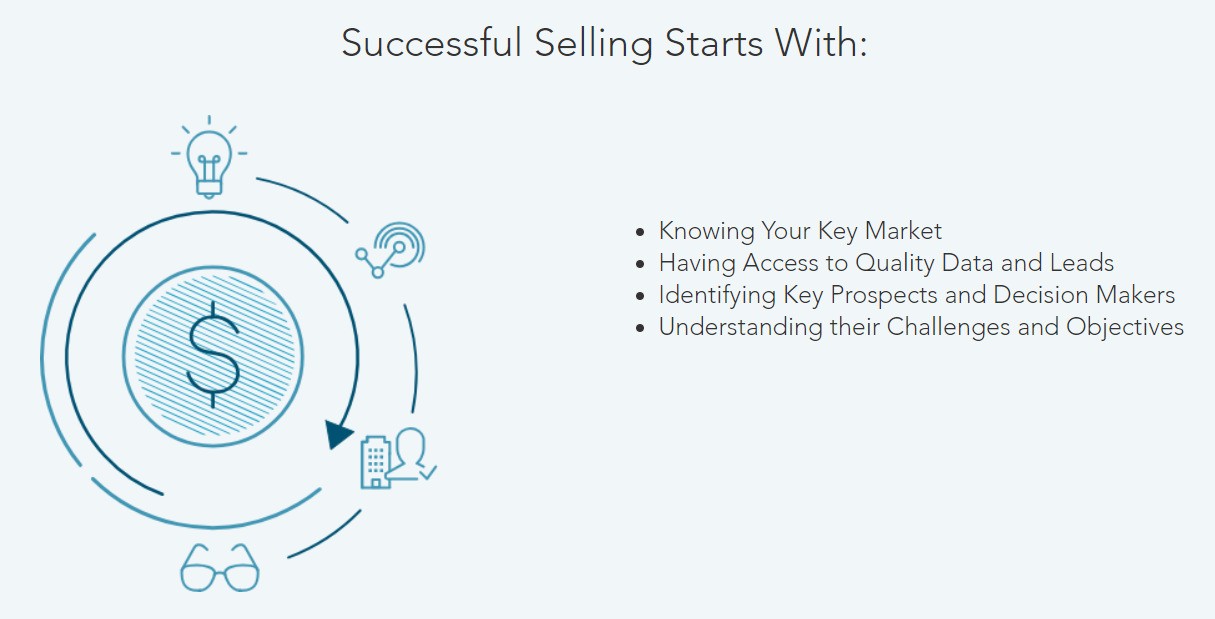 D&B Hoovers places emphasis on lead enrichment. So you'll be able to get to know your targets, not just find them.
Contemporary lead generation software helps you discover valuable information about your leads, which D&B Hoovers accomplishes very well. Check out other top D&B Competitors.
Find the Company via Directories
Directories are great ways to find companies aligned with your values, work ethics, and innovations. Once upon a time, salespeople used to scan the yellow pages and drop cold calls. But times have changed, and so have directories.
Crunchbase

Crunchbase is a great place to find investors. But it's also a nice lead pool to tap into.
You can search their directory by industry, so finding companies in your niche is a breeze. And with plenty of information to offer, you can learn a thing or two about your leads before you make initial contact.
They offer a 7-day free trial, costing $29 a month.
AngelList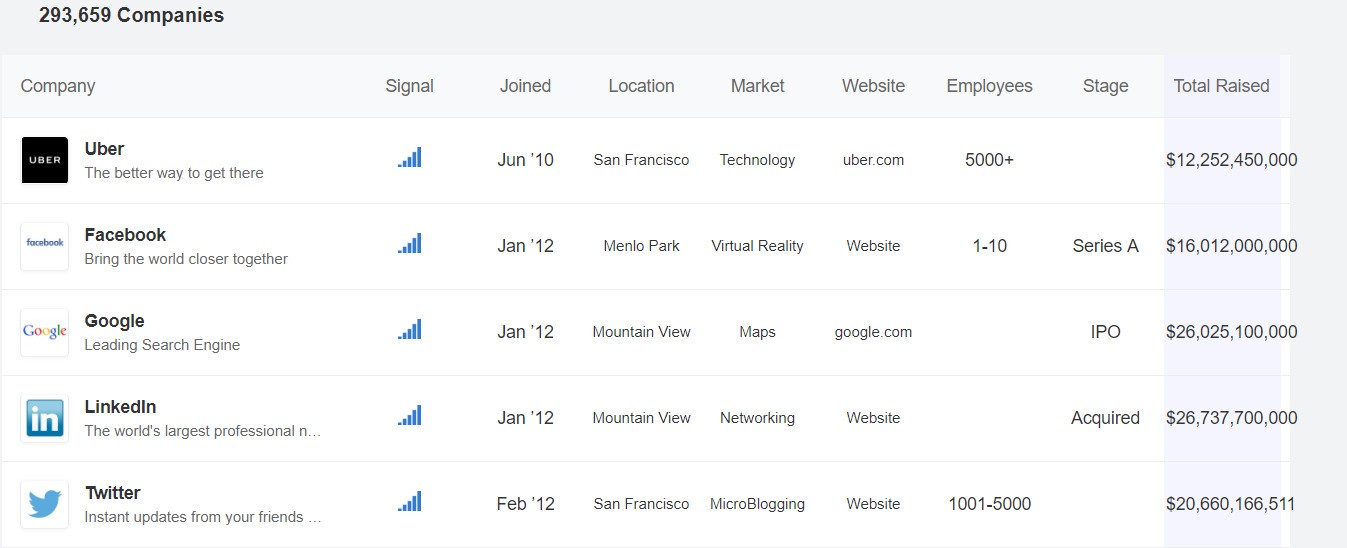 AngelList is another great place to find investments. Therefore, they draw a lot of startups to their platform.
With over 4.6m companies listed, some will definitely need your solution. To help ease your search, there's also a host of filtering options.
See what they're all about here, and check their directory here.
LinkedIn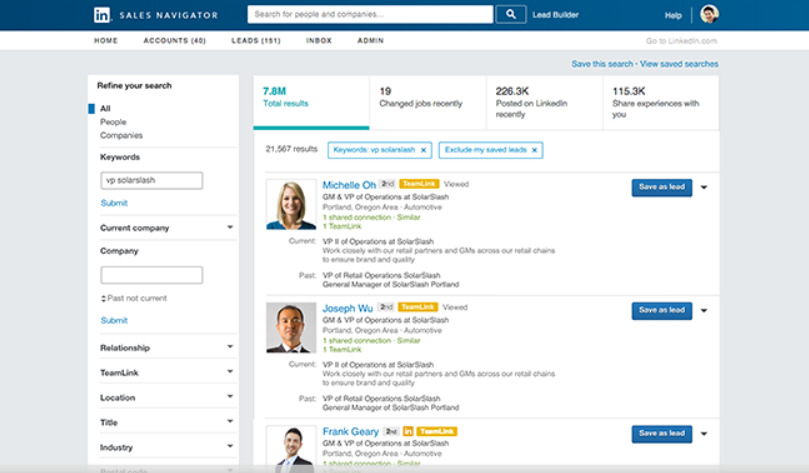 LinkedIn has a wide variety of tools to help you find solid leads for your business. Your best bet is Sales Navigator since it offers various filtering options. But you can search for leads on any of their membership options. However, you're limited to many profile views on the basic account.
And you'll get a full 30-day trial for any premium package you sign up for. So you can test it out and see how many leads you get in 30 days. Then you'll find out how easy it is to convert those leads.
Glassdoor
Glassdoor is a recruitment platform. It's very valuable to job seekers but also a rich source of leads.
You can search for companies by location and check jobs to see who's hiring. And you can use this information as a way to connect with leads. There's also a host of useful research on their website. By pairing Glassdoor with an email finder like UpLead or Hunter, you'll have a viable way to pump great leads into your sales pipeline.
Yelp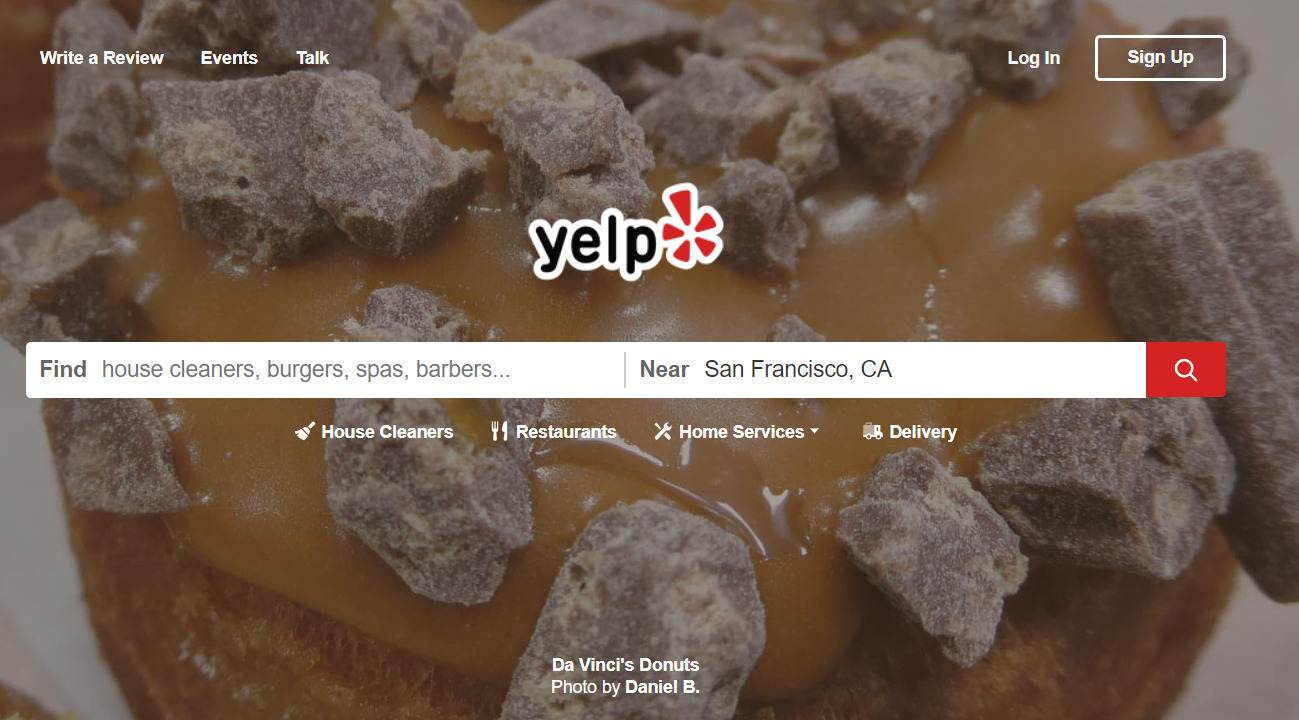 As a review platform for local companies, Yelp may not seem all that valuable to your lead generation team. But you can search for companies by both keywords and locations. So you can find companies you'd like to target in your next marketing campaign.
Again, pairing these directories with good email finders is the way.
By using Yelp, you can find some great leads for your business.
How to Get More Information about Companies
Until now, many of the tools we've covered offer lead enrichment. But as we all know, a specialist is often worth the investment.
The following tools have specialist software in data enrichment. They give you everything you need to make a personal connection with your new leads.
Clearbit
Clearbit digs deep to uncover more information on your customer than you probably need, which is great.
While they also have other software solutions available, the focus is on getting quality information on quality leads. And according to their healthy 4.5 rating on G2Crowd, they definitely accomplish their goal.
The platform was also purpose-built to integrate with any marketing stack.
FullContact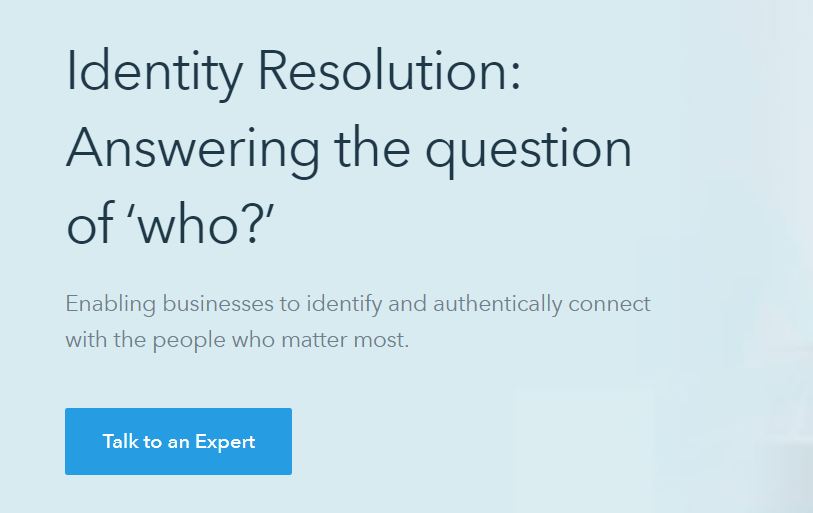 FullContact helps you discover your target customer, including their identity resolution and profile-enrichment services.
They even give audience insights, development, and fraud protection.
Their free or trial plan gives you 100 leads a month, and their business plan offers 50k matches per month. But at $499 a month, it's a little pricey.
Then again, if you get a full 50k leads a month, that's less than a cent per lead.
LeadMine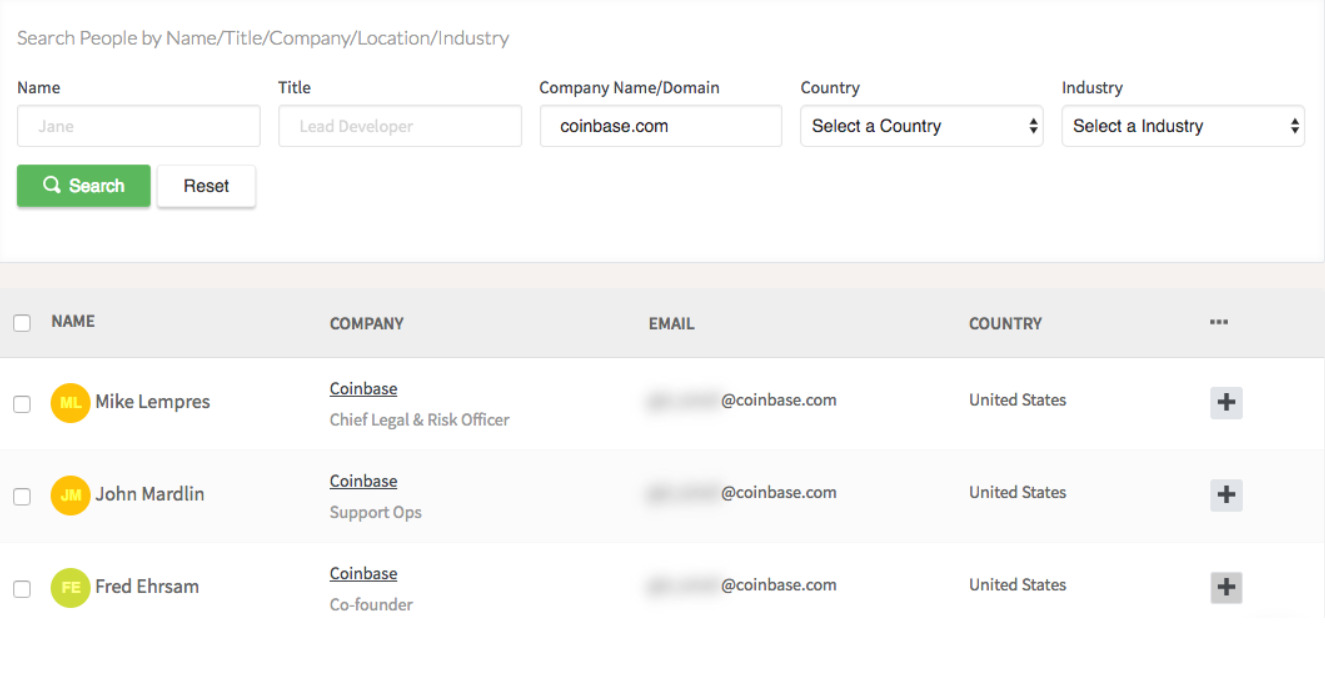 LeadMine is also software that lets you find pre-updated, rich leads with fully built-out profiles that make initial contact easier.
While they don't emphasize their data-enrichment services, we think their lead profiles are put together well. So they deserve their spot in lead enrichment on this list.
AeroLeads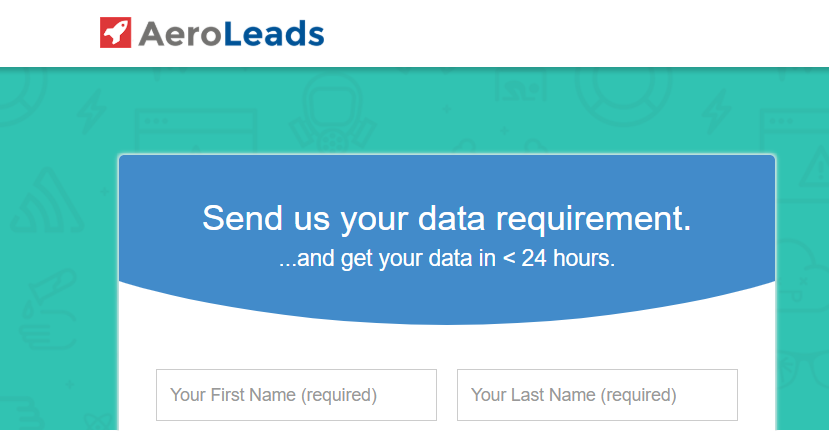 AeroLeads turns scant information into valuable data within 24 hours.
Just fill out their form, and attach any necessary files. Then before you know it, your information is on its way. Soon, you'll have what you need to turn leads into loyal customers.
UpLead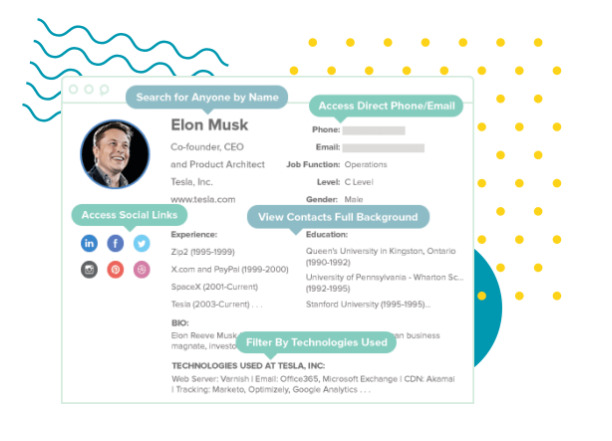 Here at UpLead, we've always greatly emphasized quality leads. In our eyes, quality leads are filled with information you can use to pitch to your future clients.
You can find a host of information and link your social media accounts. So you can learn as much about your leads as possible before the first contact. Find out more about what we can offer you on our features page.
Find the company via Technology Analysis Tools
These tools will help you find your ideal clients if you offer a technology-specific service. Say you run marketing accounts but only on Active Campaign. Simply do a search by marketing tech, and you'll easily find prospective clients.
SimilarTech

SimilarTech lets you search various categories, allowing you to quickly find the leads you want to target.
They also have analysis tools that can help you spot trends, research markets, and find leads for your business.
WhatRuns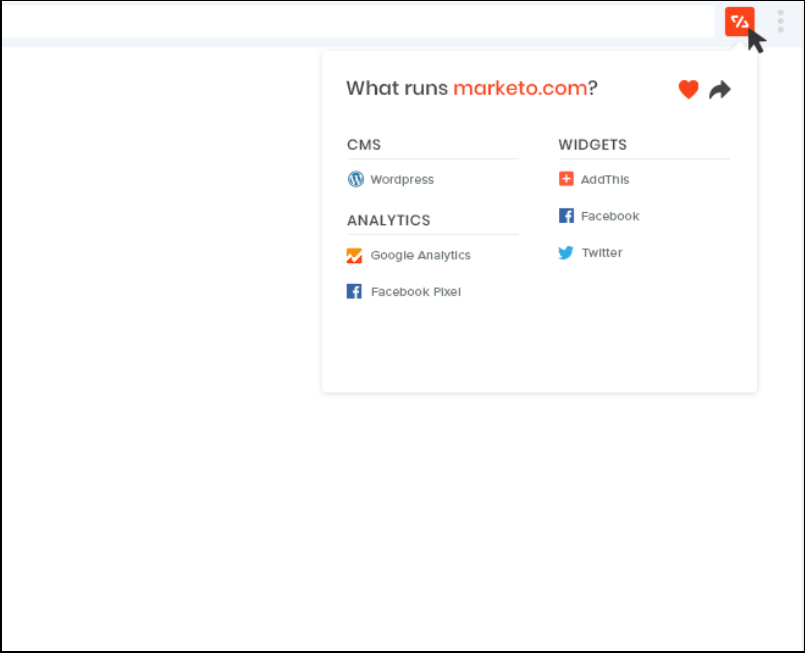 WhatRuns is a Chrome extension you can use to find out which technologies a specific website uses.
So if you have your target in mind, you can visit their website and have a look. It's great to run web technologies like WordPress or SquareSpace.
Wappalyzer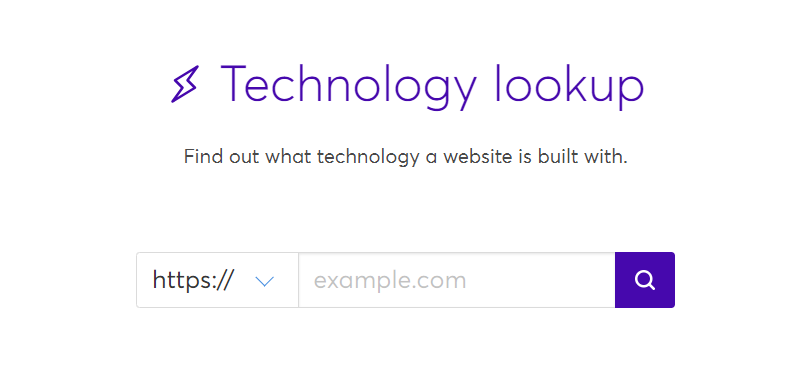 Wappalyzer helps you find the software your leads are using. For instance, you can find their CMS, advertising software, and eCommerce software.
It's free to use, but their prices for bulk searches start at $25 AUD per month.
BuiltWith
Builtwith is similar to other sites on this list. But they also have a database of over 30k companies that can help you build lists based on your target software.
Webspotter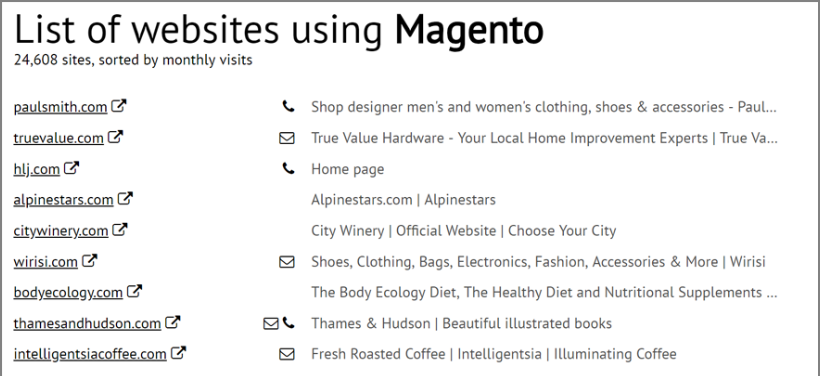 Webspotter monitors over 250k websites to provide updated information on your target customers. They also allow you to build lists based on your preferences from their database.
It's Vital to Find Aligned Companies
We all know what it's like working with clients who aren't aligned with our values, goals, and culture. This kind of collaboration can be tedious and lead to quick and ruthless termination of services.
Finding aligned companies is very important if you want to reduce some of the daily stress. So use these tools, and find your perfect clients. You owe it to yourself.