Whether you're launching your first or hundredth email lead generation campaign, you know how important it is to find valid, accurate, and active email addresses. Without validating that your data is correct and up-to-date, you may be sending messages to countless invalid email addresses, meaning your hard work will go to waste.
Let's take a look at 14 proven methods to find anyone's email address.
Quick Links:
14 Ways to Search an Email Address by Name
Finding someone's email address can be a tricky endeavor, and if you're new to finding email addresses, it can be frustrating if you're not sure where to turn. Luckily, we're here to help. Here are 14 great ways to find someone's email address by name.
1. Use an Email Finder Tool
The best way to find virtually anyone's email address is by using an email finder tool. UpLead's email finder tool lets you identify valid email addresses in seconds. This robust database is constantly updating, so you'll get the most accurate information possible. In fact, UpLead has a 95% data accuracy guarantee.
The simple-to-use platform allows you to quickly search by name and pull up a valid email address in seconds; UpLead's email finder tool takes the guesswork out of the process.
To start, sign up for an UpLead account (you'll even get a free trial!) and search for emails today.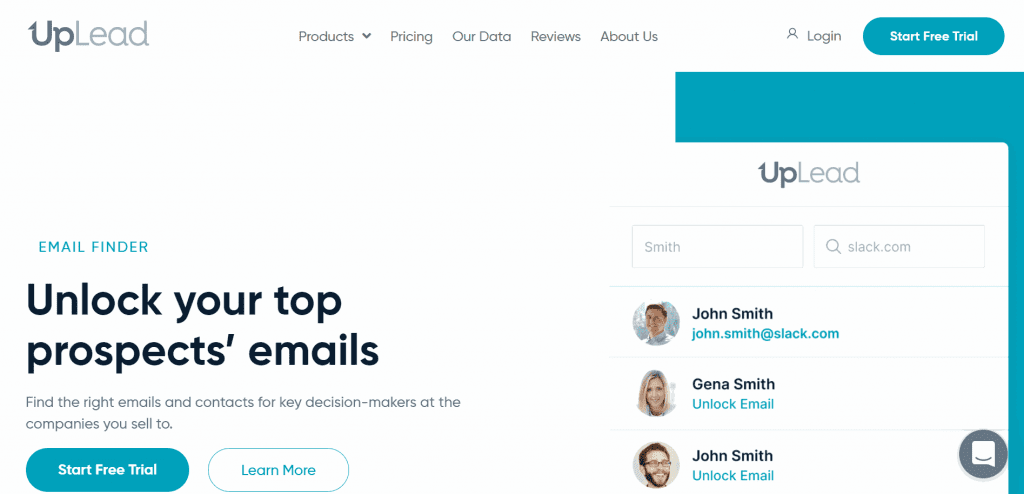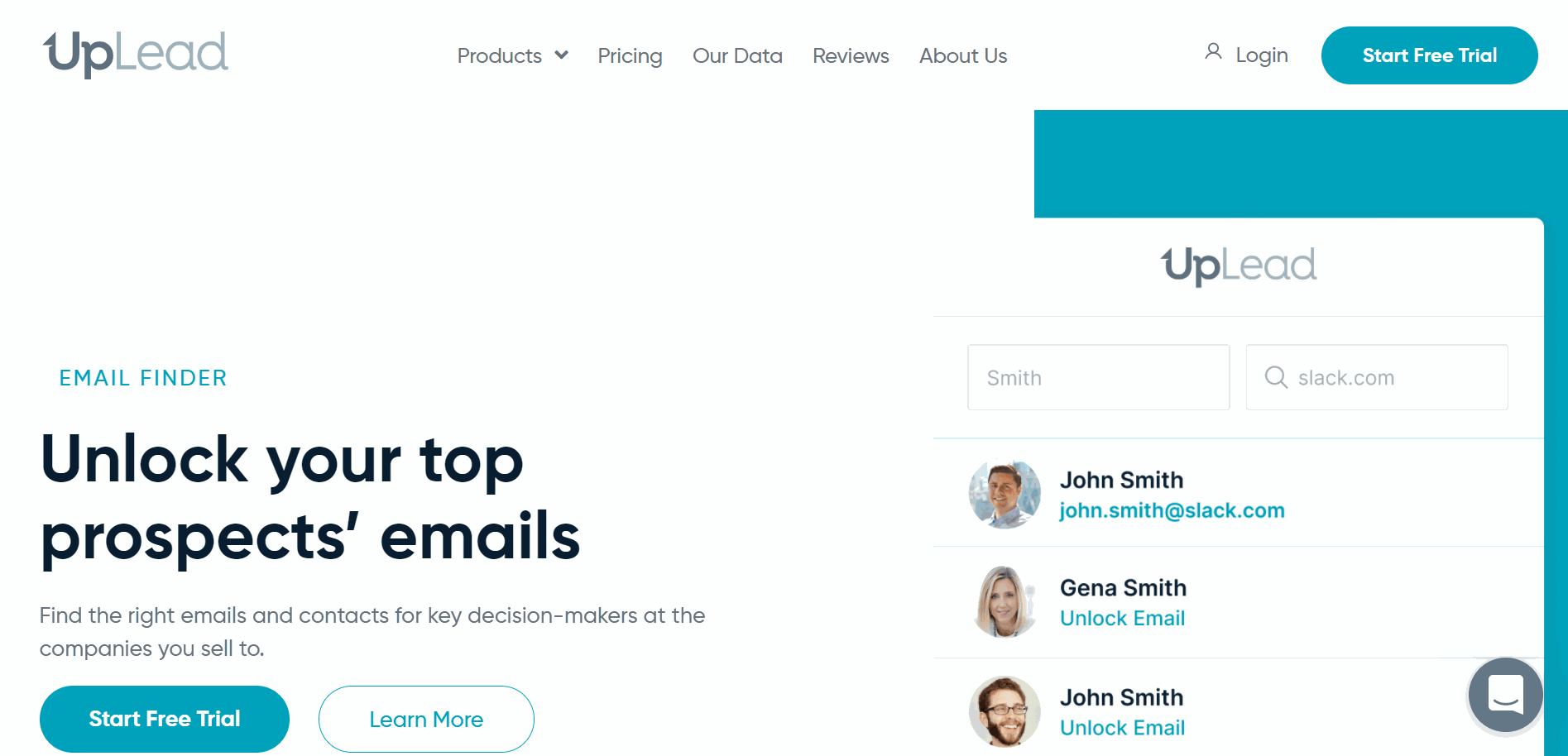 Start Your 7-Day Free UpLead Trial
Lead generation doesn't have to be all that painful. With UpLead, you can easily connect with high-quality prospects and leads to grow your company.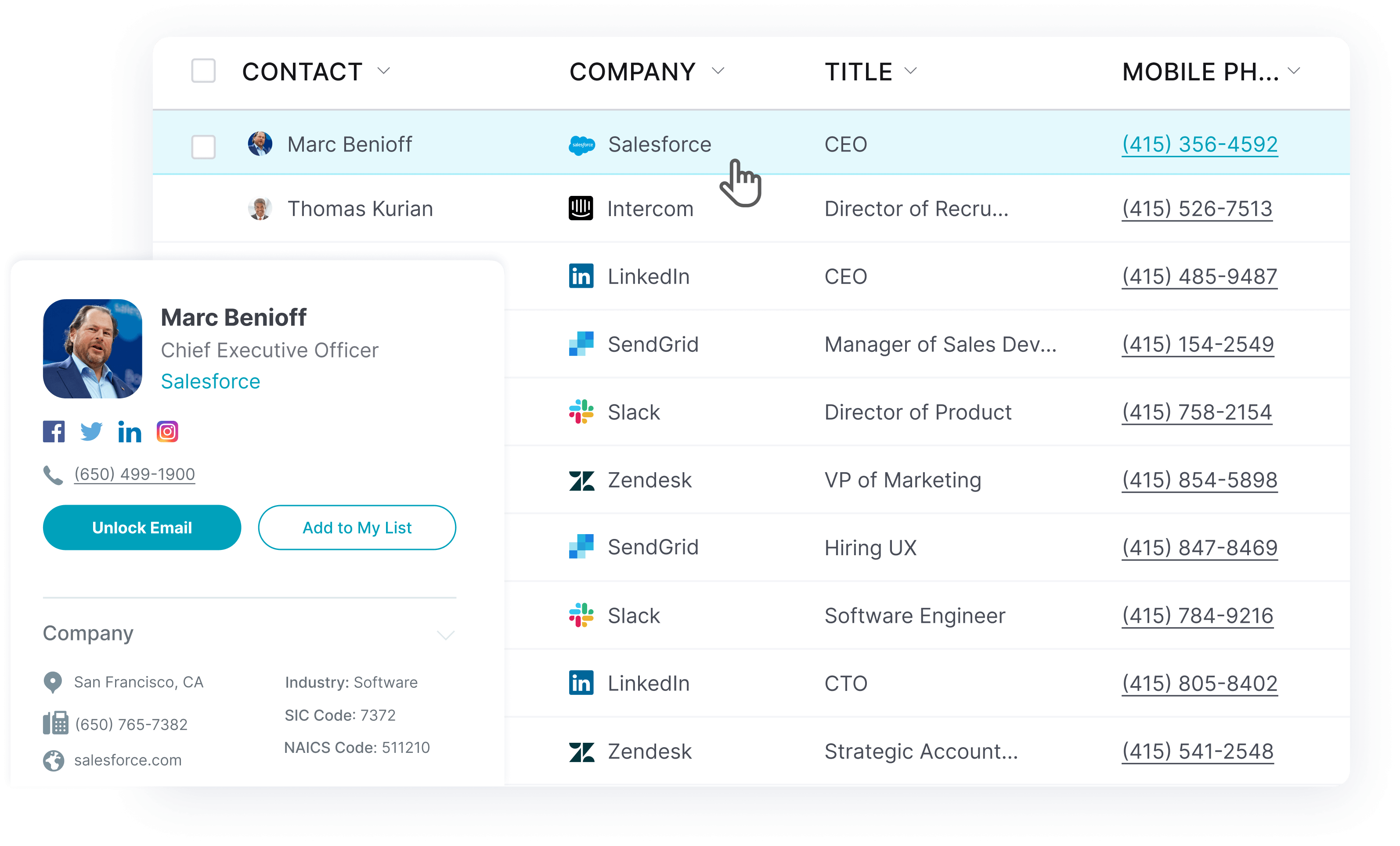 2. Use Social Media
Certain social media platforms may allow you to search for an email by name. If the contact elected to share their email information on the platform, access their profile and view their public information. Social media platforms like Facebook and Twitter are likely the most common places for email sharing. 
This may be a quick way to get an email address by name. However, it may not be the right email address for business purposes, or it may be outdated. This is common if a user doesn't update their personal information regularly.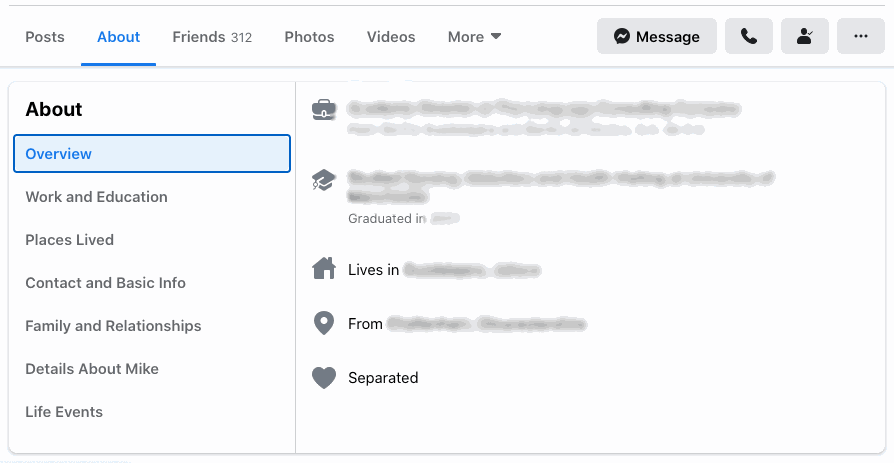 3. Guess and Check
If you're uncertain about an email address, there are a few tools that you can use to guess what it might be. These tools (such as Email Address Guesser and Email Checker) are simple platforms that allow you to manually search for potential email addresses in various formats and email types (such as Gmail and iCloud).
These tools do not validate email addresses, they generate possibilities based on various inputs. While this shouldn't be the first method you use, it can be handy if you're trying to generate potential email addresses that can be refined further. If you're organizing a large email campaign, constantly guessing and checking email addresses can be a big waste of time, effort, and money. However, this technique can be helpful if you have a low volume of email addresses to research.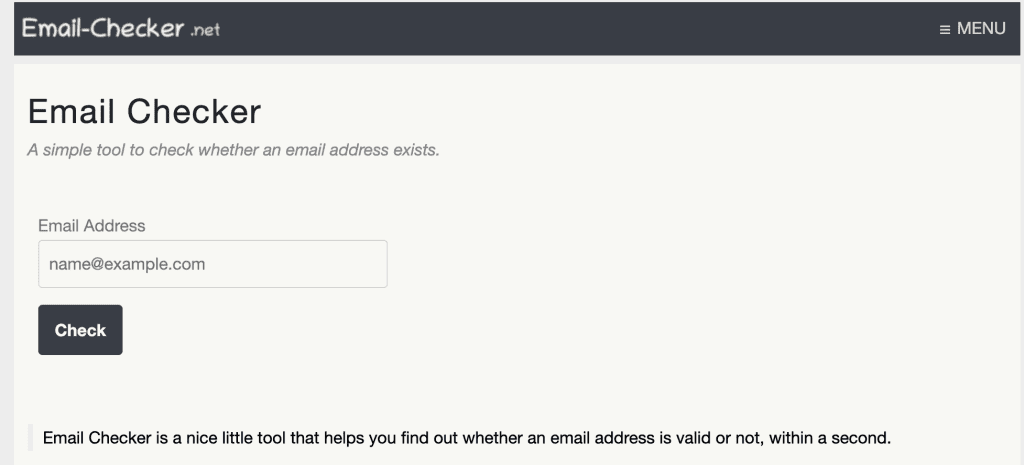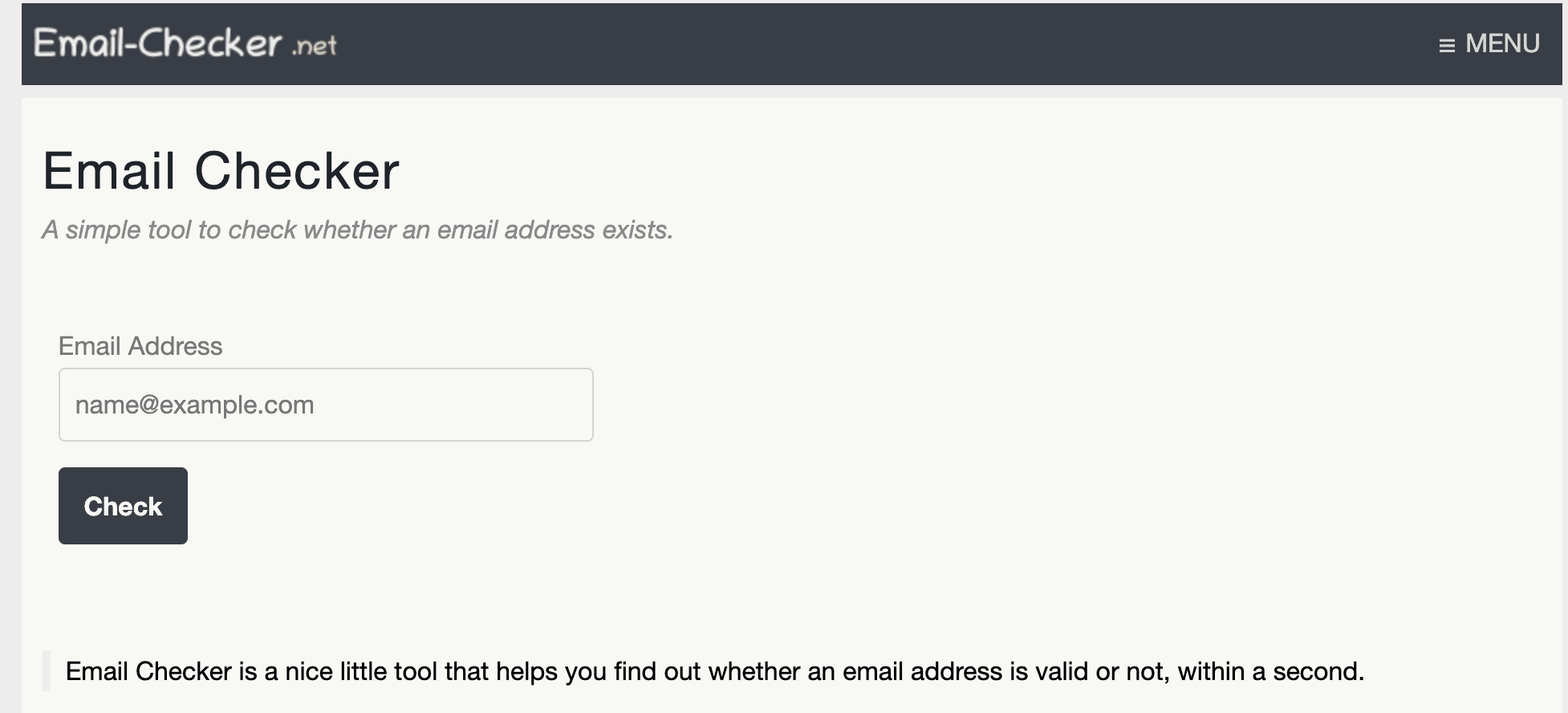 4. Search on Google
A quick Google search may help you quickly find and validate contacts by name, but you'll need to be sure you're looking at the right website before moving forward with reaching out. With potentially millions of results to your query, Google will more than likely have the information you need. That being said, there's also a great deal of misinformation you'll need to sort through and validate yourself.
When it comes to high-profile names and companies, a Google search may be all that you need. With lesser-known contacts, you may be better off with an email checker tool. To refine your search, try using specific search operators such as [name] + email, or [name] + contact. Understanding how Google scrapes information from sites and how different operators can help narrow your search will save time; you don't want to get stuck reviewing the seemingly endless pages of information suggested by Google.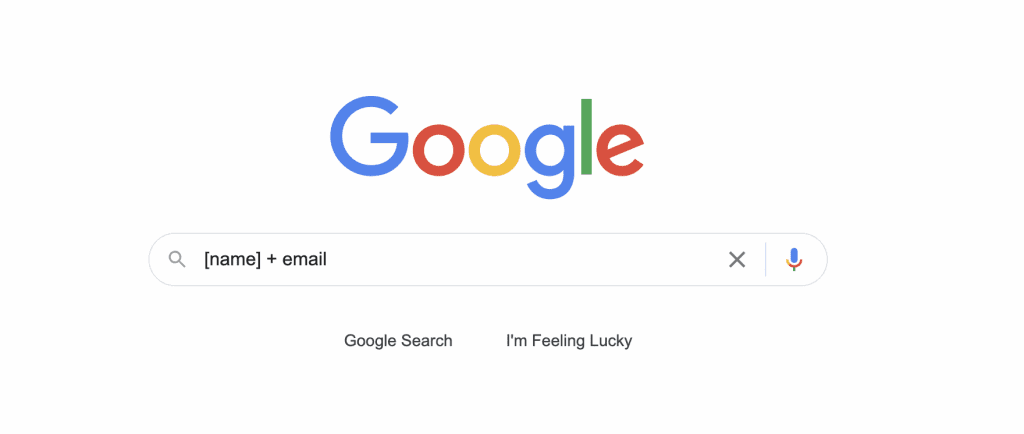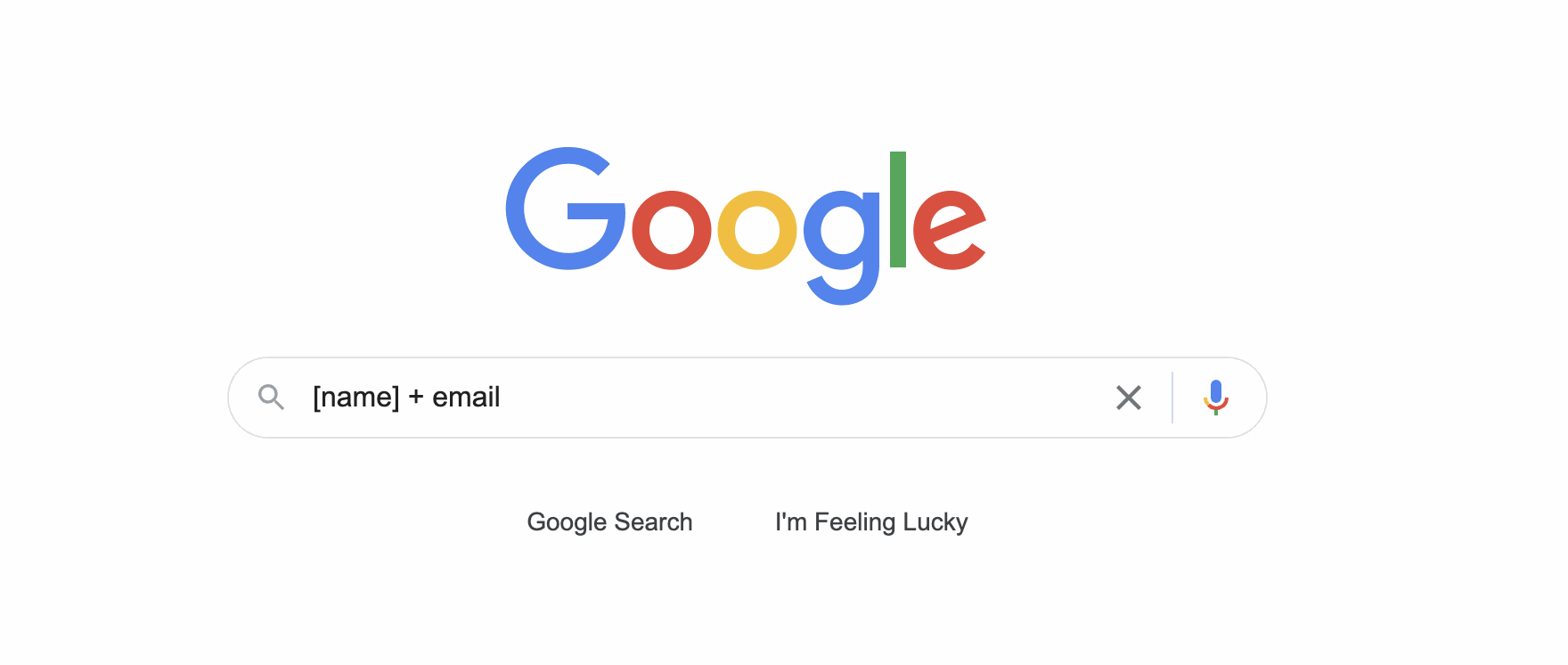 5. Analyze LinkedIn
LinkedIn is another popular platform for finding email addresses. Whether you search manually, use UpLead's Chrome extension, or opt for another tool to assist you, LinkedIn typically houses the right email addresses for your business contacts. After all, the platform is designed for business and professional interactions, so it's much more likely that an email address is updated on LinkedIn. In fact, prospects may have a link to their contact information at the top of their profile.
If you aren't able to find the email address on LinkedIn, you can always reach out to the contact directly through the platform and ask for their email address. This is a much more realistic option on LinkedIn, considering the professional or business nature of the platform (as opposed to other social media platforms such as Facebook). Be clear as to why you're reaching out and how the email address will be used.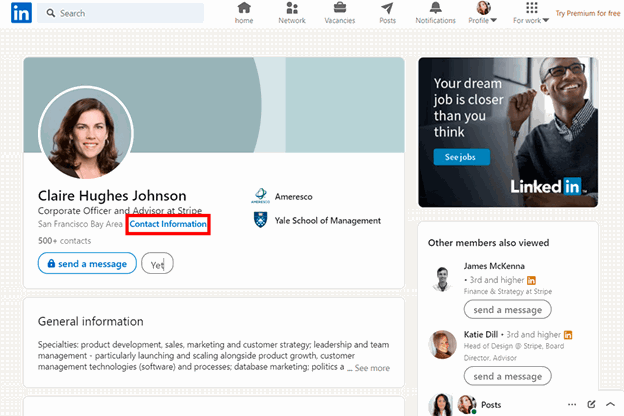 6. Sign Up for Their Newsletter
Signing up for someone's newsletter is a great way to capture their email information. In most cases, if the newsletter comes from a 'no-reply' email address, another contact email will be listed in the newsletter itself.

It may not be the right email address for your outreach campaign; it's likely a generic email address or mail group that isn't tied to a specific person. However, the structure of that contact email will allow you to use other tools to guess or validate the right email address for the contact you're trying to reach. 
For example, you may see the structure of the email as "[email protected]". From there, you can start guessing email addresses and using free tools to confirm your guess's validity.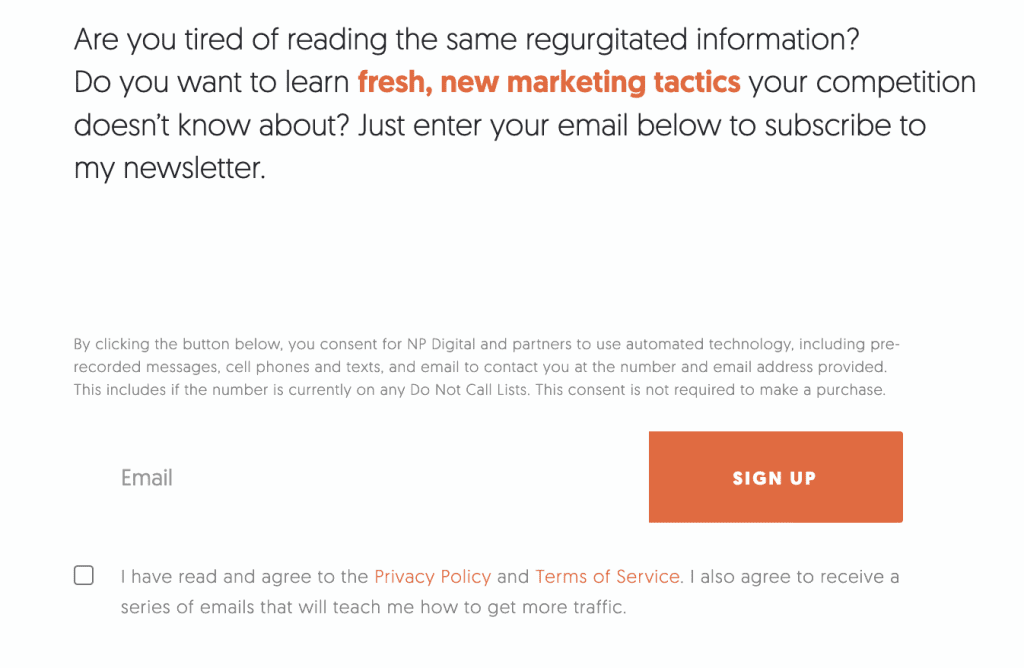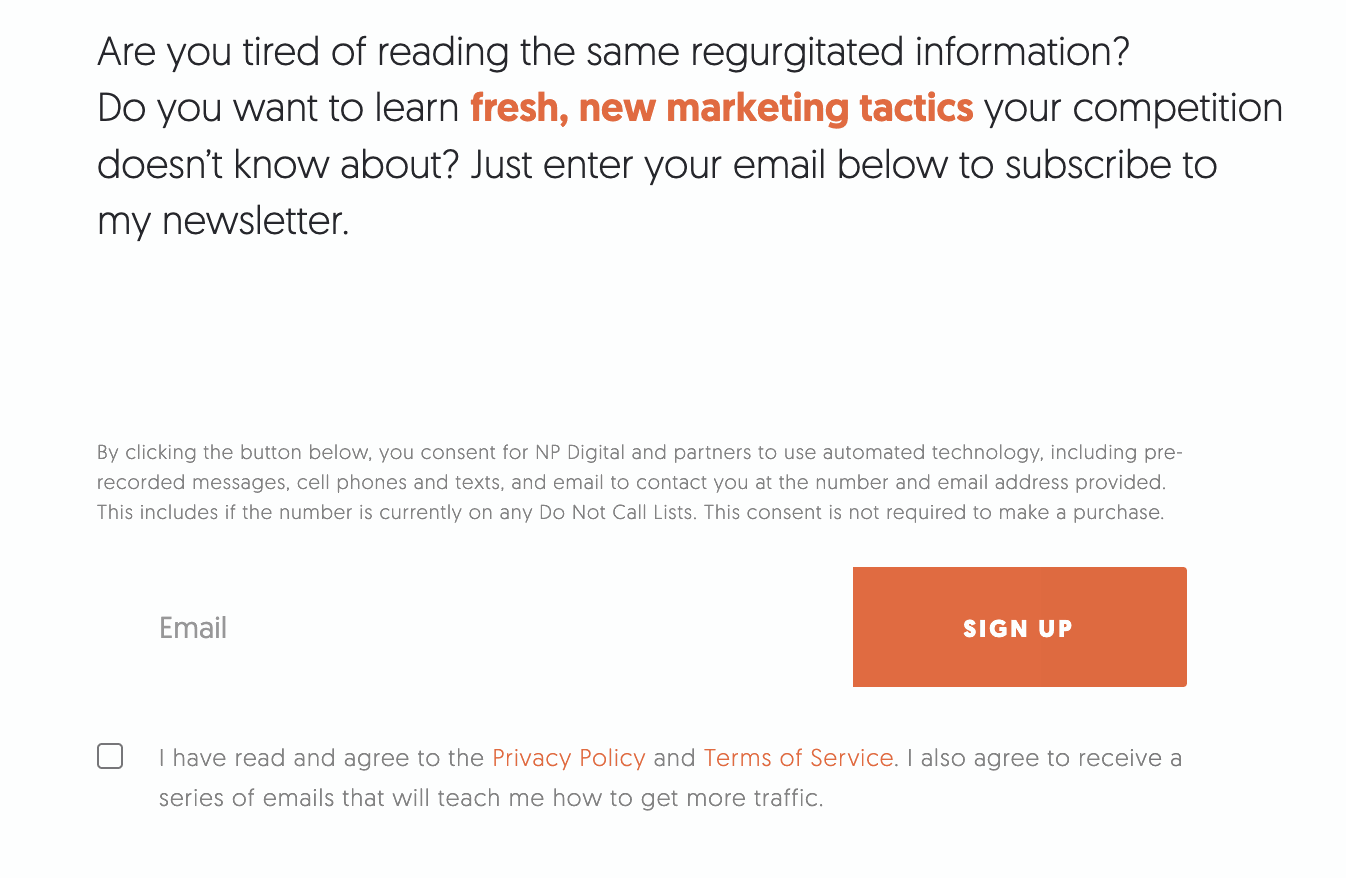 7. Find an Author's Bio
Authors' bios often include direct contact information. If the contact you're trying to reach is at a senior level or has made significant contributions within the business, they may have a dedicated bio page (although bio pages aren't always a sure thing, even with well-known companies).
If found on a company website, and if contact information is included, you can be certain that you've found the contact's business email address. Personal pages may list personal email addresses, which may not be ideal for a sales or lead generation campaign.
8. Manually Search Company Websites
While there are plenty of tools out there to help you automate the search process, you can always manually search company websites to start gathering contact information. A quick manual search may prove fruitful if you have a small campaign or want to investigate email addresses before structuring your project.
However, company email addresses for specific individuals may not be listed on public websites. For larger companies, contact information is limited—you may only find email addresses to reach customer support teams or other customer-facing departments instead of individuals' specific email addresses.
9. Use an Email Permutator
Email permutators are sophisticated tools that use information about a potential contact to generate a list of possible email addresses. These tools draw on existing email addresses within the company and information about the contact to generate a list of likely combinations. Some permutators will then validate that list using a verification tool (whether it's part of the email permutator itself or an external tool).
While these tools often generate high-quality lists of potential email addresses, many do not have a built-in validation tool, meaning you'll need to validate the list another way
Metric Sparrow is a good example of a simple, effective email permutator.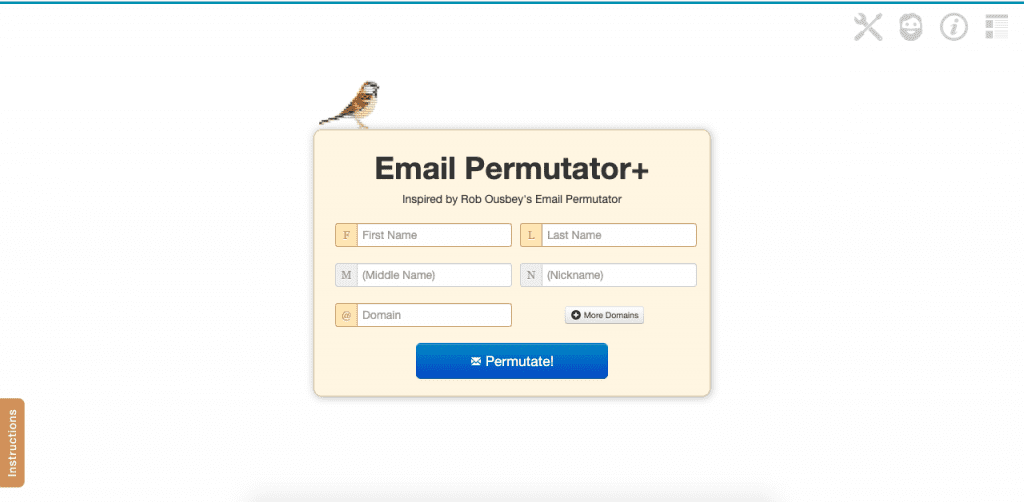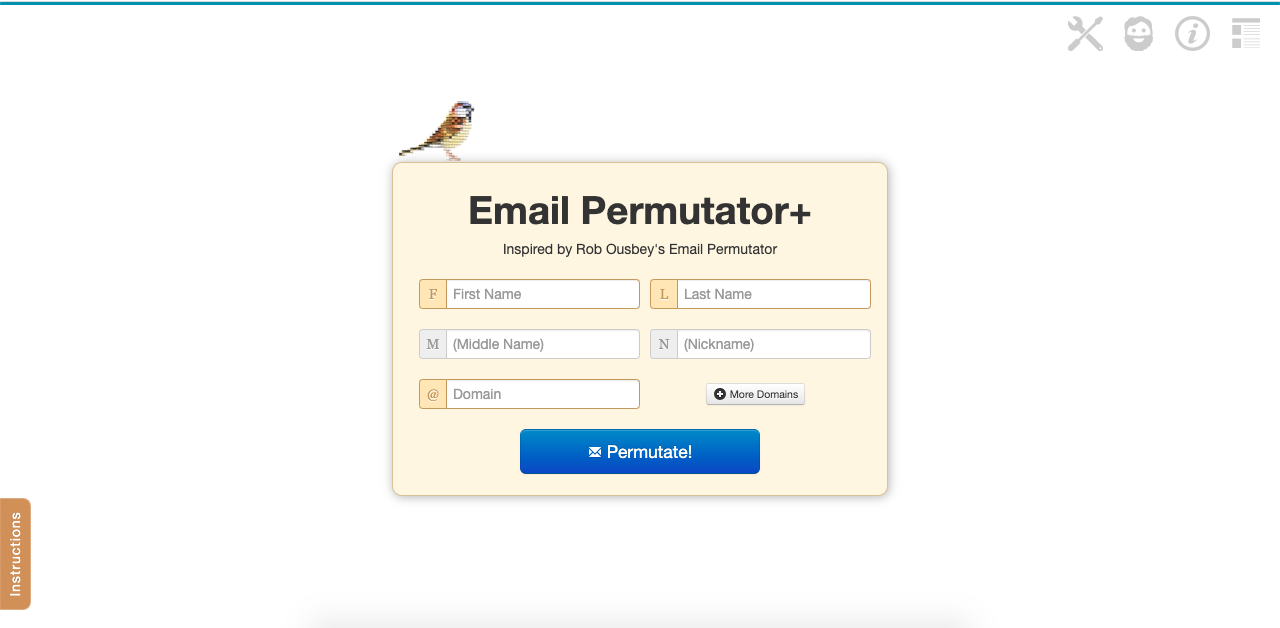 10. Do a Domain WHOIS Search
WHOIS searches can uncover contact information, including email addresses. When setting up a website, domain owners have the ability to hide or mask their personal email addresses; choosing to do so is becoming more and more common. 
While WHOIS may not consistently provide email addresses, it's extremely easy and completely free to initiate the search, so it may be worth trying if you have a small list to validate.


11. Look for a Contact Page
Similar to a bio page, you may be able to search for a contact page on a business website that lists individual email addresses. Contact pages are often overlooked when searching for email addresses, but they are relatively common for smaller businesses. That being said, an email finder tool may be the best option if you're not interested in manually searching for contacts.
Searching businesses and checking their contact pages makes sense if you have a small list of target accounts or a small market you're working with.
12. Double-Check Your Own Email List
If you've launched previous email campaigns, your own email list may be an extremely valuable resource that you shouldn't overlook. Building your database of email contacts over time is a great way to stretch the value of the work you've already done. Tools like UpLead's email finder and verifier tools allow you to download and export email lists, meaning you can share them with your team, manually add them to the list, and save your valuable contacts for future campaigns.
If you're just getting started with email lead generation campaigns, you may not have an existing list to rely on. In addition to leveraging finder tools, add other contacts you may have captured in various ways, such as networking events and data offered by existing customers.
13. Use a Website Contact Form
In many cases, individual email addresses are not listed on company websites; you'll often find a general contact form that routes to a customer service team or other administrative function. However, that doesn't mean you can't reach out to get further information. Use a website contact form to ask for more targeted contact information. It may not work every time, but getting specific email information through these forms is possible.
While these contact forms won't usually reach the individual you're looking for, the person it does reach may put you in touch with your target contact.
14. Tap into Your Own Network
Last, but certainly not least, in our list of 14 methods to find someone's email address is to tap into your network. The broader your network is, the easier it is to find the right contact information. Cultivating strong relationships with your network makes it easier to leverage your contacts for information. When you've built a strong relationship, asking someone in your network if they have information about the person you want to reach is much easier.
While there are clear limitations of tapping into your network (sometimes there's simply no connection to the contact you're trying to reach), it is a great place to share information in general and can expand your company's brand awareness. 
FAQs About Email Search by Name
How can I find an email address by name?
Plenty of methods exist to find an email address by name—some are more effective than others. You'll want to explore all of the above options to find the right fit for you, but the best option for finding an email by name is via robust email finder tools like UpLead.
How can I find an email address by name for free? 
As you can see, there are various ways to find an email address by name for free. Free options often require much more manual intervention and time, but if you don't have a large budget or have a relatively small list to research, free options are a good way to get started before moving on to paid accounts.
What You Need to Remember About Finding Someone's Email by Name
When you need to find someone's email address by name, you'll have plenty of methods to choose from. At the end of the day, the easiest, quickest, and most cost-effective method is to use an email finder tool such as UpLead.
Finding a specific email address isn't easy, and teams can waste a lot of time and money manually searching for individual email addresses. Don't get bogged down—kickstart your next email marketing campaign with UpLead's email finder tool.
Start Your 7-Day Free UpLead Trial
Lead generation doesn't have to be all that painful. With UpLead, you can easily connect with high-quality prospects and leads to grow your company.