If you want to generate leads, you need to grow your email database. Your email database keeps all emails from all leads, along with information on who they are and what they want to purchase.
In this article, you'll find free and paid ways to grow your email database. Plus, we'll give you tips to nurture the leads behind your email addresses into becoming your loyal customers.
By the end of the article, you'll know the best way to grow your email database.
Let's get started.
Quick Links:
9 Ways to Grow Your Email Database
Here are 9 effective ways to grow your email list:
1. Use Email Finder Tools
The easiest and fastest way to generate leads is by buying them. However, not every email finder tool is worth your money. 
Here are the best ones:
UpLead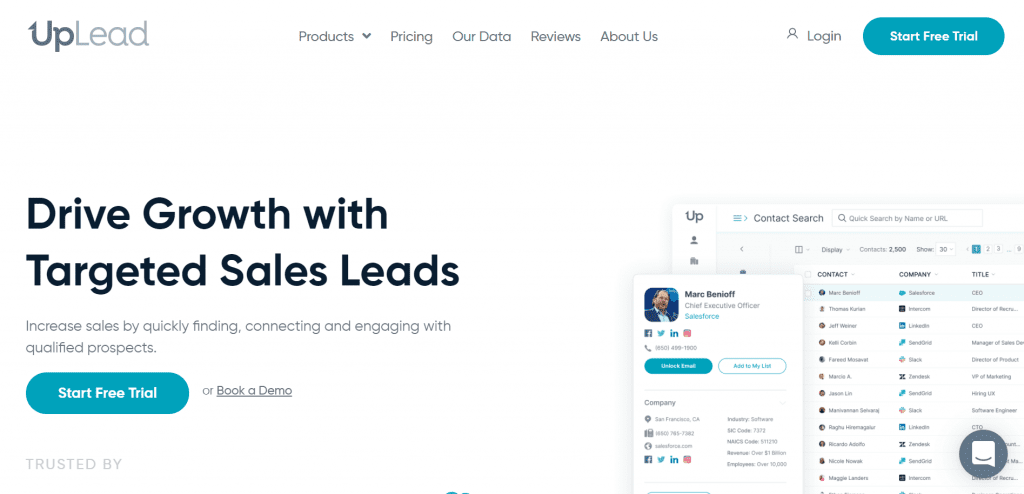 UpLead
is a Lead Generation Platform with a simple mission: connecting you to the right leads.
Unlike the options below, UpLead offers a 95% data accuracy guarantee . That's in addition to the real-time email verification so that you won't get any bounces from them.
Finding the right leads is very easy. Browse UpLead's 135 million business contacts worldwide. Use over 50 criteria (job title, industry, and location) to narrow your ideal leads. That way, you can quickly identify the decision-makers from a business online. Once you're done finding emails, download your list and add it to your mailing campaign! 
But what about the rest of your mailing list? Do you only have a name and email address? Use UpLead's data enrichment to update your contacts with the right details, allowing you to segment your list in the best way possible.
With UpLead, you don't just get a CSV file with potential customers and their email addresses. UpLead displays their company information using vibrant profiles so you can easily engage the leads on your email list in a personal way. This fits perfectly with the rest of your cold marketing needs, allowing you to better engage your customers in a direct way by using their phone numbers and all email addresses.
Start your free UpLead trial today.
Start Your 7-Day Free UpLead Trial
Lead generation doesn't have to be all that painful. With UpLead, you can easily connect with high-quality prospects and leads to grow your company.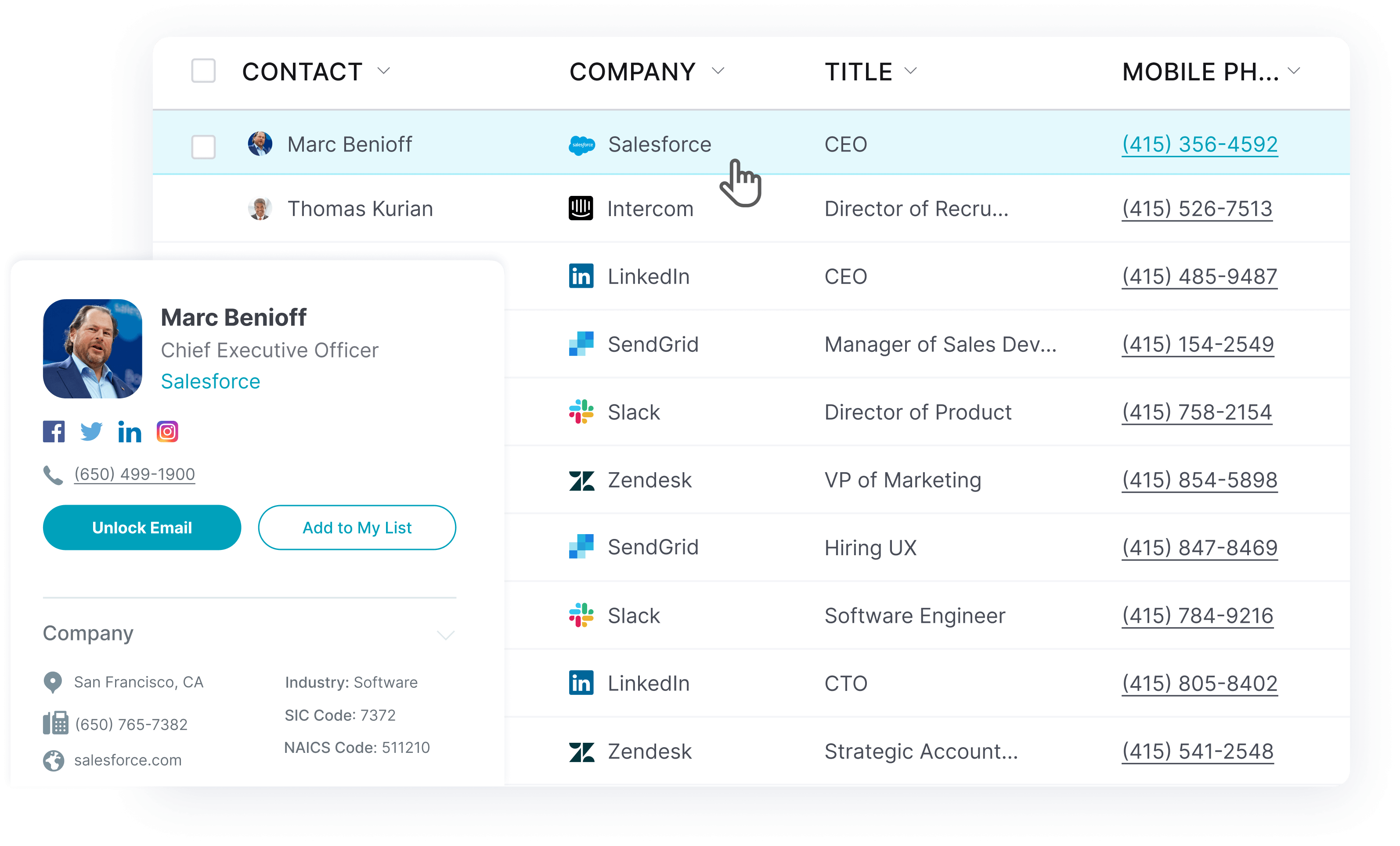 Free Trial Policy: 7-day Free Trial to get you started.
ZoomInfo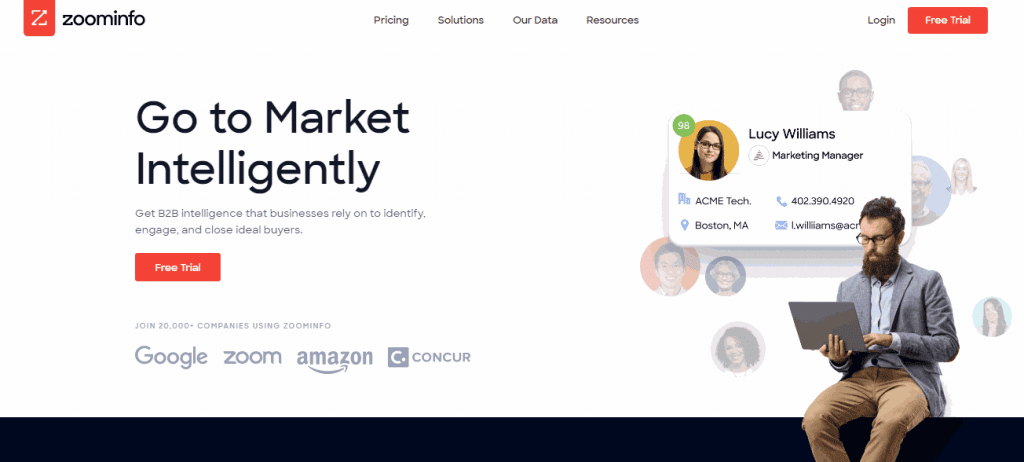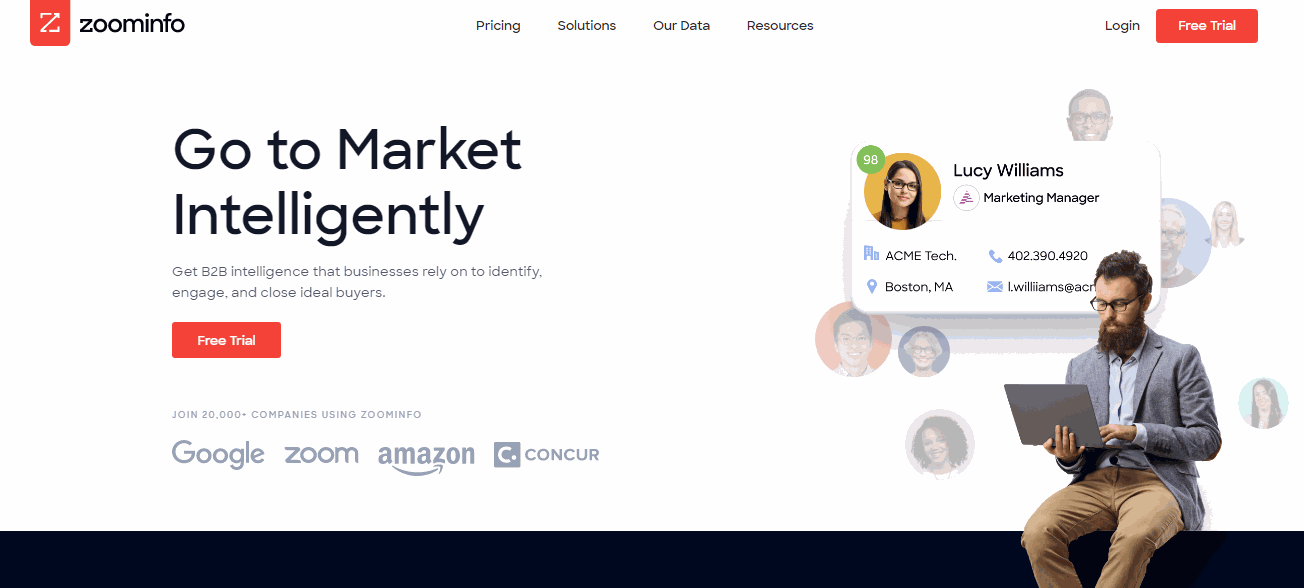 ZoomInfo is another business database for users to grow email databases and find phone numbers. This platform was created and crafted with the help of an AI that crawls the web to find relevant users and process their information into potential subscribers or leads. This process allows the platform to give marketers access to over 14 million companies.
The platform also gives users the option to search by using up to 200 data points, like address, type of business, website, and company information, to find relevant leads. They can also use ZoomInfo to enrich the business information they may already have on the company. ZoomInfo can be very expensive. Therefore, many people use other alternatives, including UpLead.
Hunter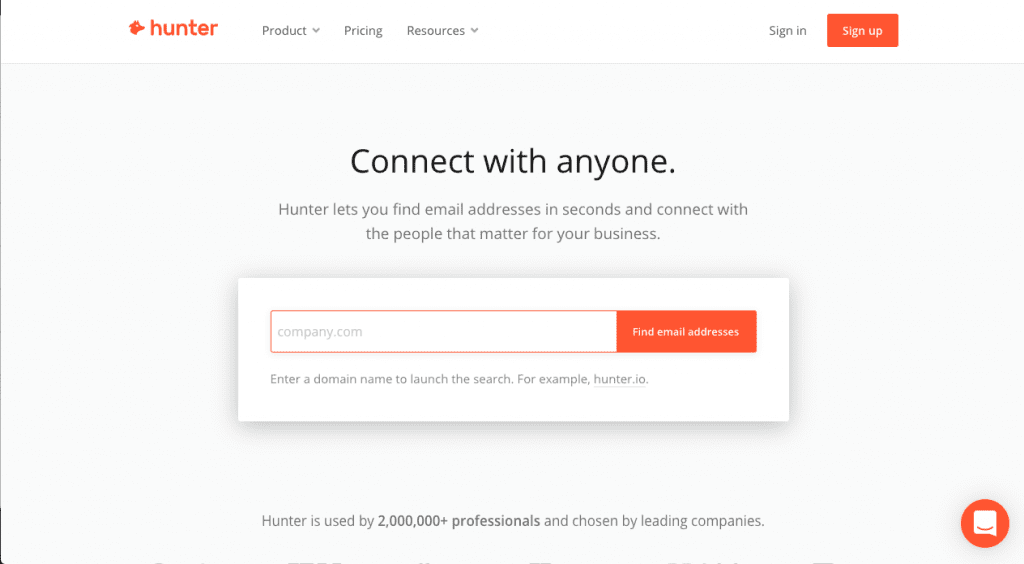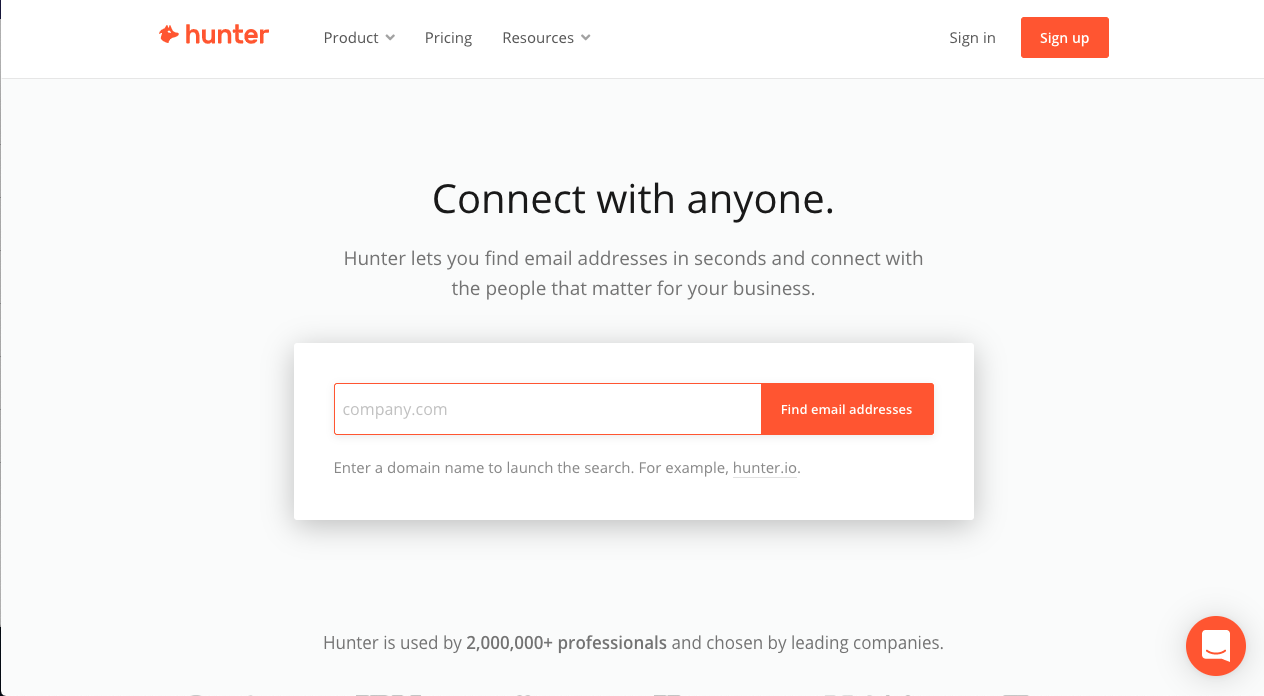 Hunter is another platform for users to grow their email database. Hunter allows users to find leads by name or business name as well as through specific industries and companies.
This database focuses on searching for business email addresses, although it does not offer any data accuracy guarantee on its information. Looking for Hunter.io alternatives? Give us a try!
2. Integrate conversion elements into your content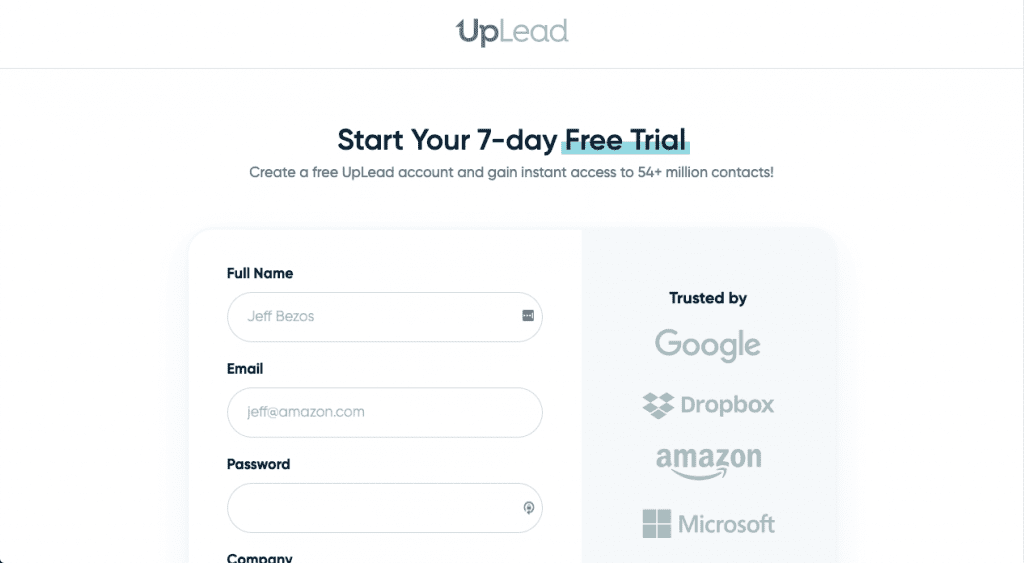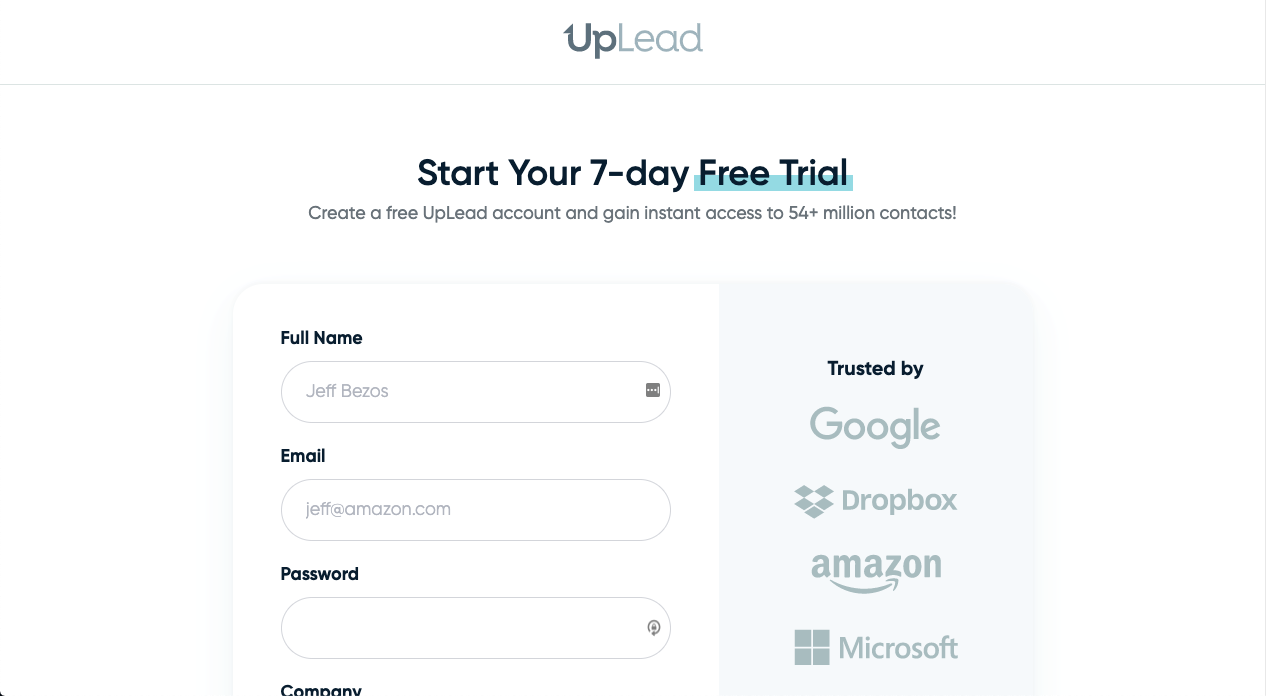 The process of converting is evolving more than ever, so it's always a good idea to optimize conversion elements.
Start by looking at your landing pages. Are they using the right buttons and banners? Are the offers as optimized and targeted as possible?
Next, take a look at your funnel and examine the conversion elements in it. Are the pop-ups informative enough? Is the page collecting enough information with forms and interactive information?
Finally, take a look at your inbound marketing content. How are you incorporating your brand? How naturally does your CTA fit within the rest of your page? Is the content actually valuable, or does it look like a thinly-veiled way for you to sell something?
The best content you can produce, the better your users will remember your brand when they're ready to convert.
3. Run PPC ads to your landing pages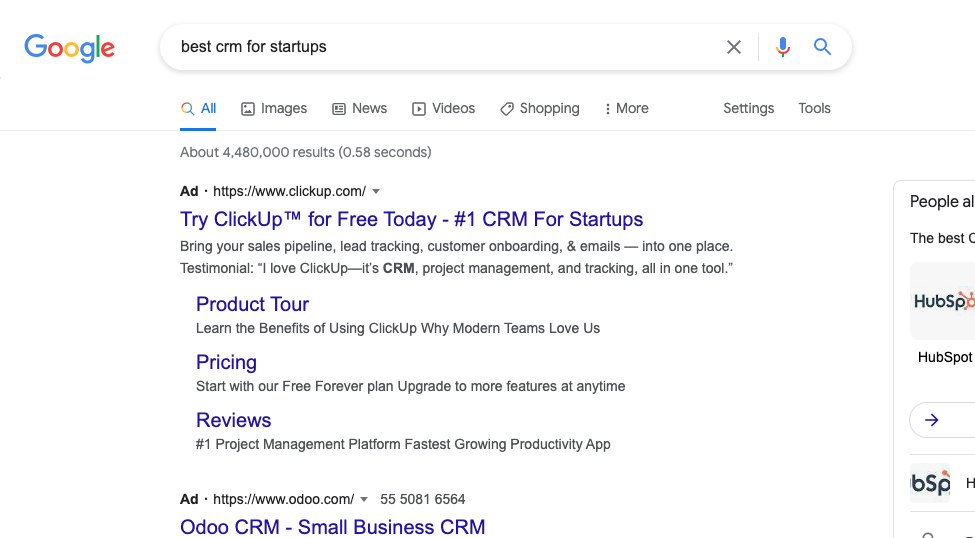 PPC or Pay-Per-Click ads are another great way to grow your email database, although a fairly more expensive one.
To develop good PPC ads, start with your audience persona in mind. Consider their needs, interests, and places they may encounter brands like yours. You can then use that information to create targeted PPC ads that not only click but convert.
Once your PPC ads are ready, test them out with different variations before spending all your budget on one. Continue testing your PPC ads to ensure you're getting the best value out of them.
When you've gathered enough experience with PPC ads, you can start developing ads for multiple steps in your leads' journey.
4. Host webinars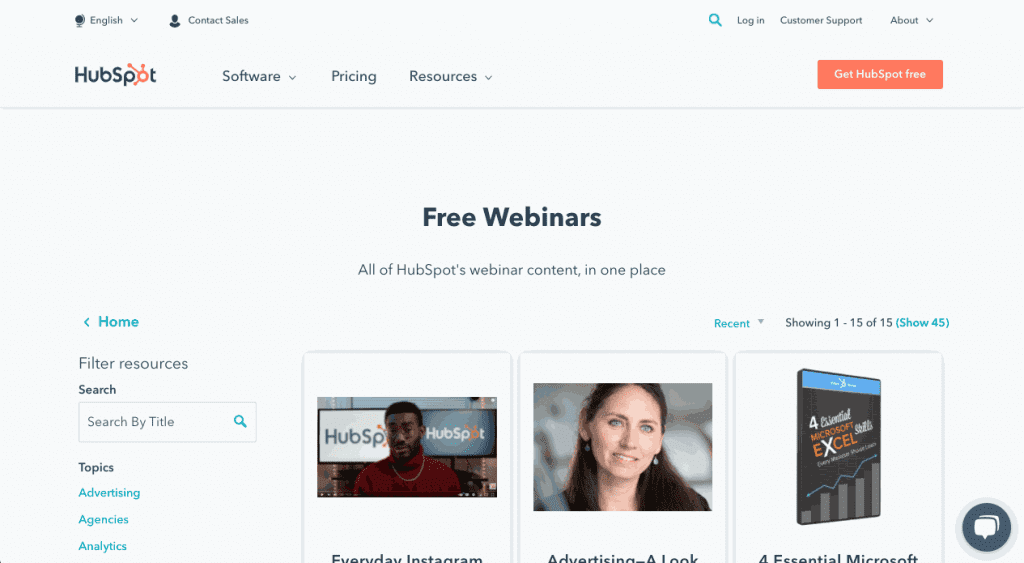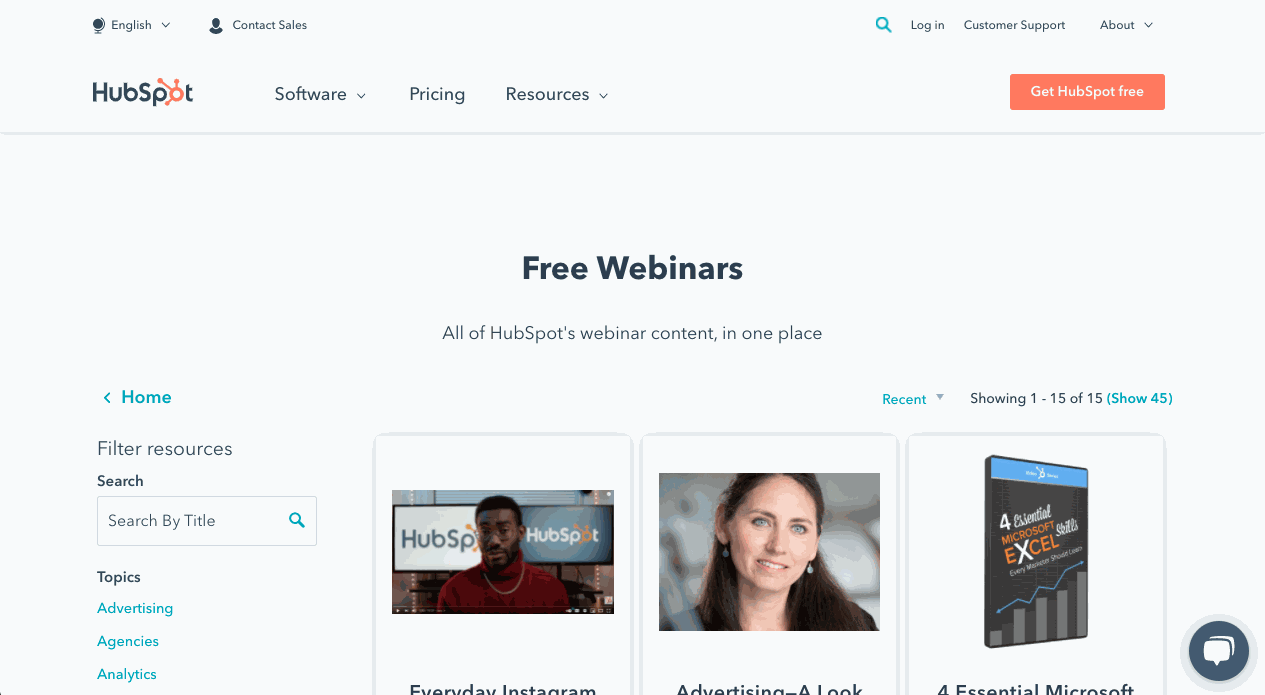 Nowadays, the best and most relevant way to position your brand as a topic authority and grow your email database is through a webinar. And with tools like Zoom and YouTube, you can host a webinar with virtually no need for coding or worry about if you can handle the bandwidth on your website. 
You can easily add plugins to your website that allow other companies to handle the technical stuff, freeing you up to focus on releasing the best webinar you can make.
That is a great thing because users are not going to sit there listening to a webinar with little value. They expect high-value content that they can't get anywhere else. Achieve this by developing webinars with good production value, like good narration voices and animations. 
If you'll only be using voice-offs, your narrators must speak clearly, without background noise or microphone hissing. 
If your host will be seen, make sure they're properly dressed, usually with your brand's colors. Their voices must be recorded with proper mics to ensure they're heard correctly. Pay attention to the framing, background, and lighting, and make sure the hosts are engaging and charming.
When building the script, edit out as much as possible, ensuring there are no redundant phrases or unexplained content. Once you're filming it, film multiple takes when needed, so you can keep the best ones.
Webinars like the ones hosted by HubSpot are simple but well-made and include attractive information for potential customers.
5. Offer discounts through marketing campaigns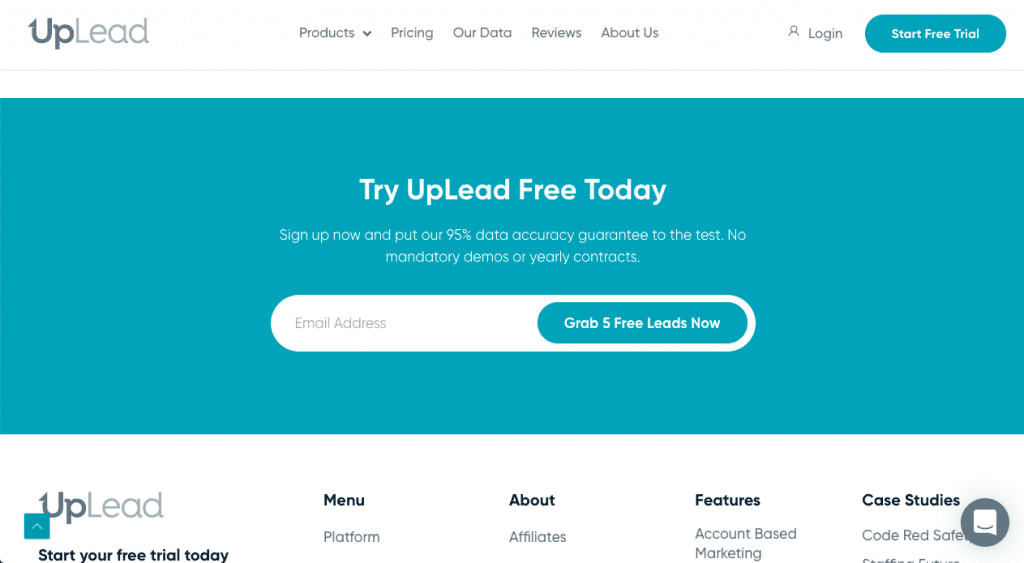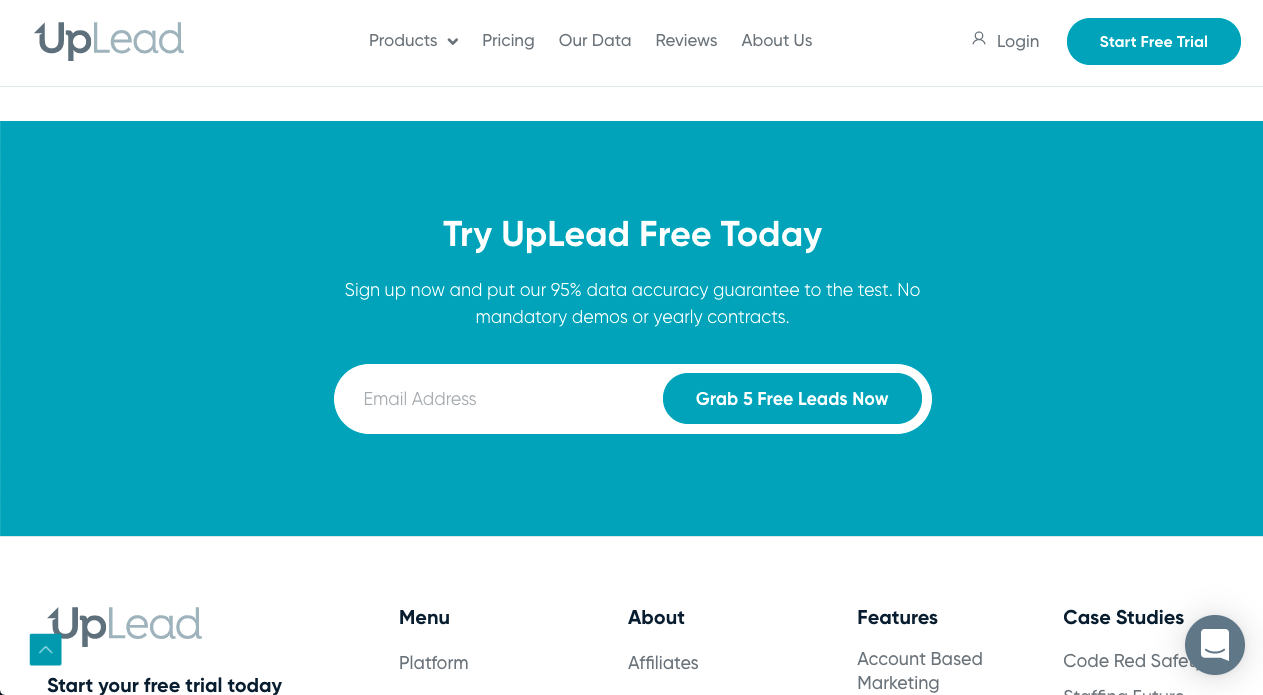 One of the simplest and most effective ways to grow your email database is by offering your users a quick discount or freebie in exchange for their email. This allows users to test your tool and increase their purchasing chances. It also allows you to retarget them to revive that enthusiasm.
This can be as simple as a pop-up offering new visitors a small discount in exchange for creating an account or entering their email addresses. 
There are also more complex, gamified options, like asking for someone's email in exchange for rolling a "discount roulette" to give them random discounts and offers.
6. Run a contest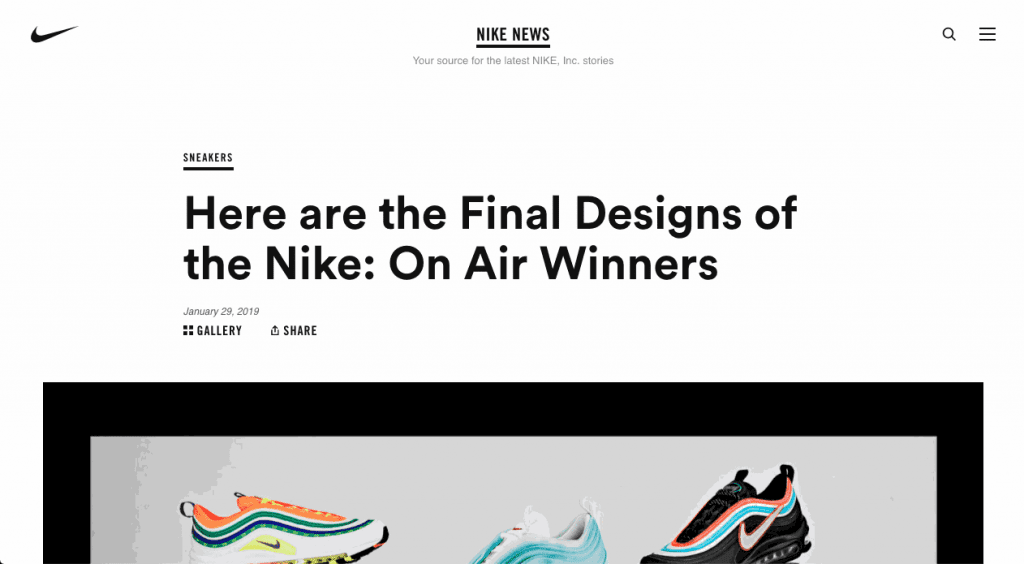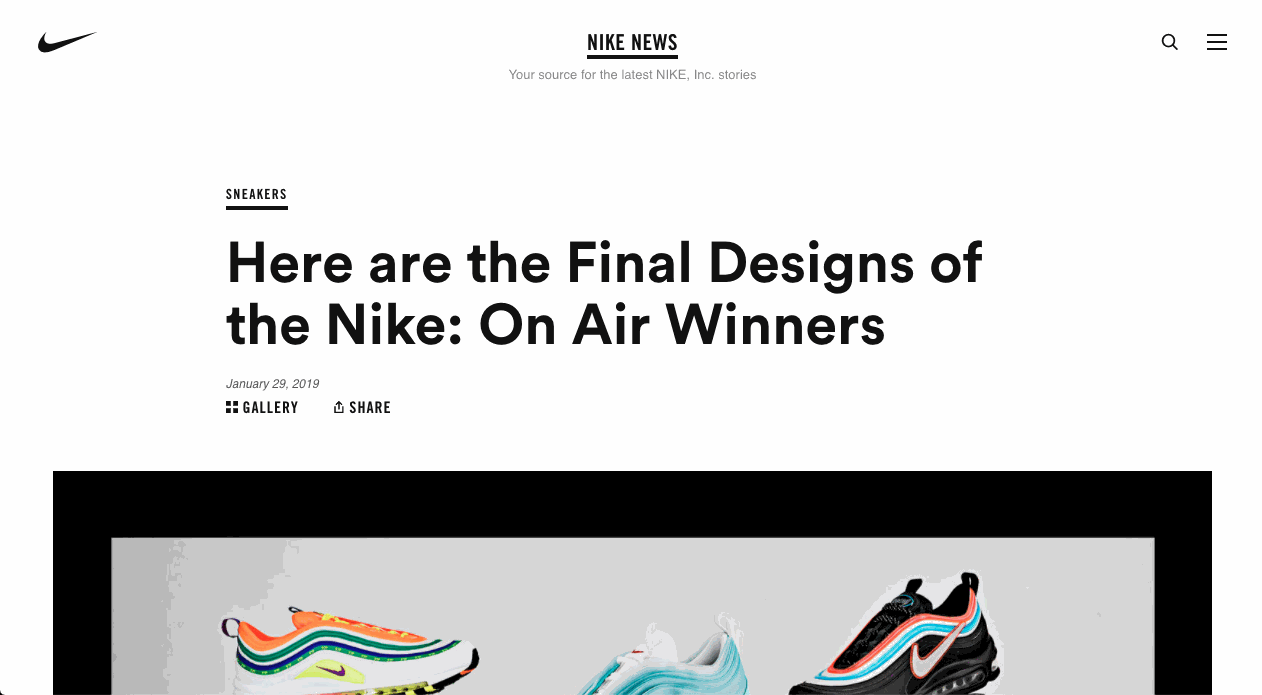 Another simple way to grow your email database is with a contest. If the prize is valuable, contests quickly gamify the process and even create customer engagement, albeit temporarily.
You can even use contests to leverage referrals, building them so users can only enter by sharing the promotion with a referral, or you can offer them a better chance of winning by reaching as many people as possible.
Whatever the steps or requirements for your contests are, make sure they're clear and easy to follow.
And remember, the more valuable the gifts in the giveaway, the more information you can collect, and the more users will be interested in participating.
Once you have a giveaway planned out, you can use social media to advertise, creating engagement with your profiles as well. Set up a branded hashtag for your participants to use, and make sure to publicize the winners, along with their reward experience, when the giveaway concludes.
7. Offer lead magnet content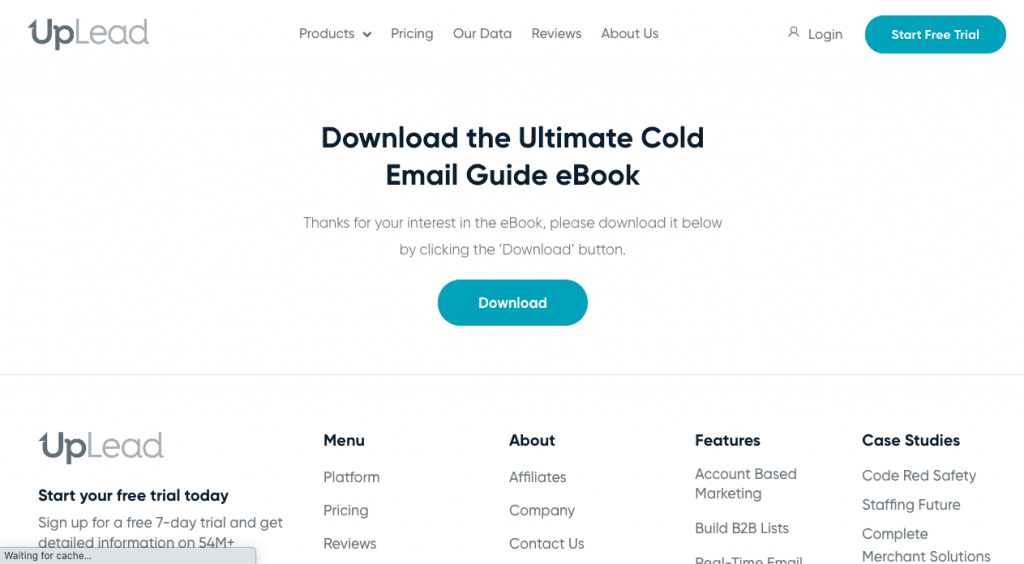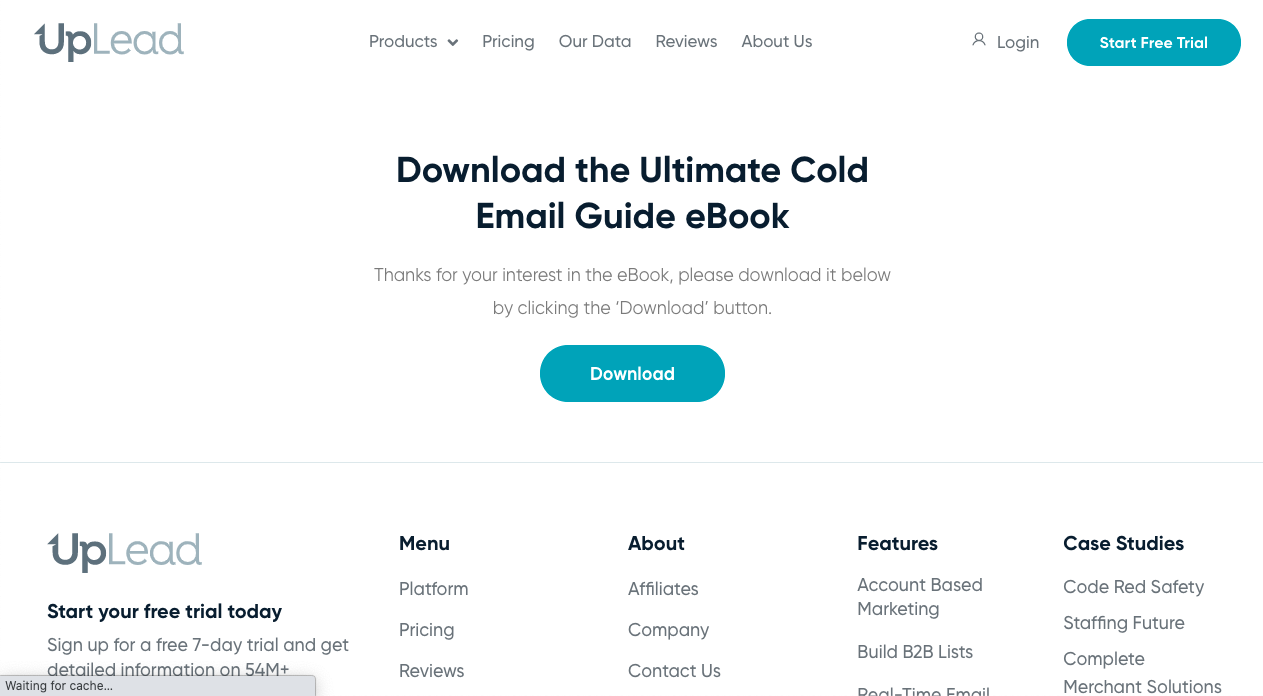 Lead magnets are incentives for users to give out their contact information. For example, if your company can produce and edit a specialized, high-quality e-book about specific issues their clients are facing, you can easily use it as a lead magnet.
How? By offering it in exchange for their contact information. That way, you can follow up on them, calculating the ideal time based on where in their customer journey they are.
You can also retarget them with your newsletter.
When done properly, newsletters are a great way to keep users engaged with your inbound marketing strategies.
The key to a successful and engaging newsletter is making it as formatted, valuable, and informational as it can be. No coupons or limited offers. Instead, fill them with valuable information that they're not likely to find anywhere else. Only include information that's relevant to your audience, like high-quality blog articles and up-to-date media news, and only occasionally let them know about an offer or discount.
You'll easily fill up your email database if you can offer anything attractive enough in exchange for someone's contact information.
8. Use marketing automation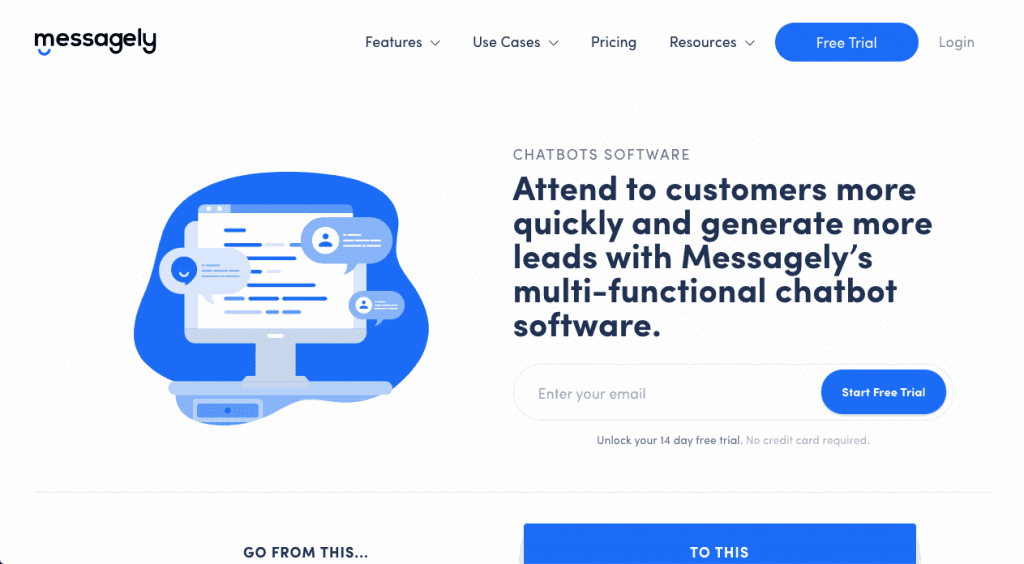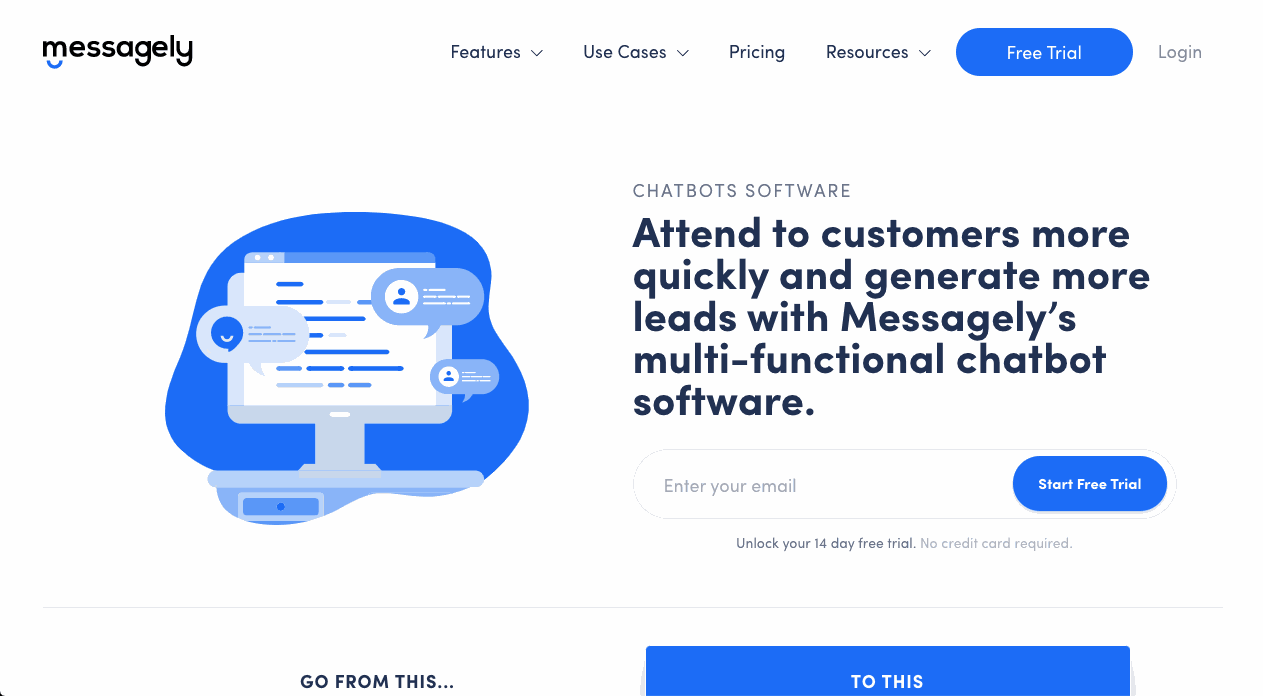 Chatbots are automated messages that aim to simulate a conversation. You can use chatbots to generate leads, asking for users' email addresses and integrating them into your lead generation strategies.
For example, your chatbots can offer to sign users up for your newsletter to learn more and receive a discount. You can also collect email addresses by allowing users to create tickets and redirect them to the chat, where you can ask if they'd like to subscribe to your newsletter to receive information suited to their needs.
You can also program chatbots with targeted messages built to nurture leads, offering to address needs or providing links to free services.
With your chatbot, you can save time and money by filtering your leads and subscribers, ensuring you're giving live sales rep attention when they're ready, and engaging them in your email newsletter when they need nurturing.
9. Let people opt in via all of your forms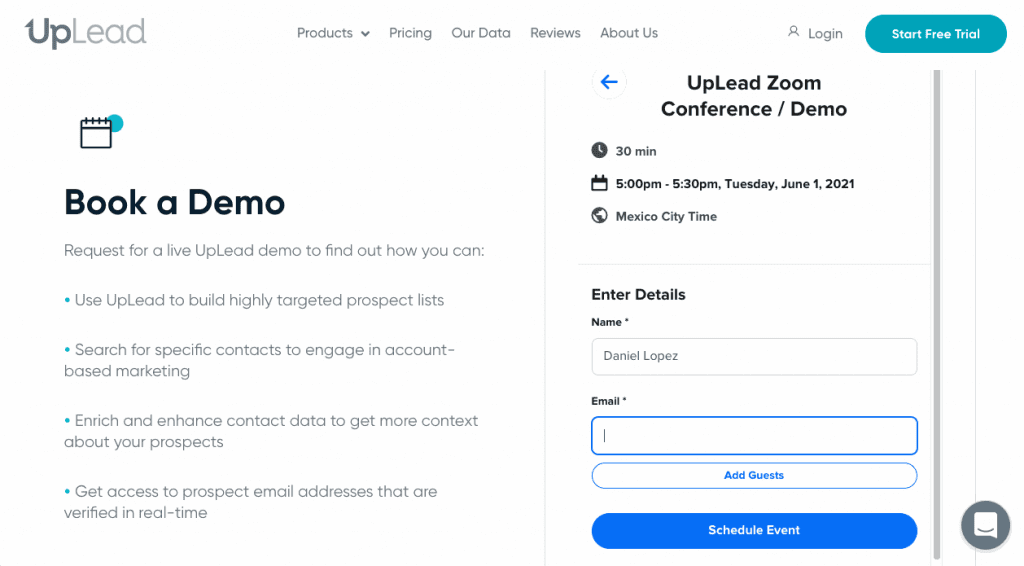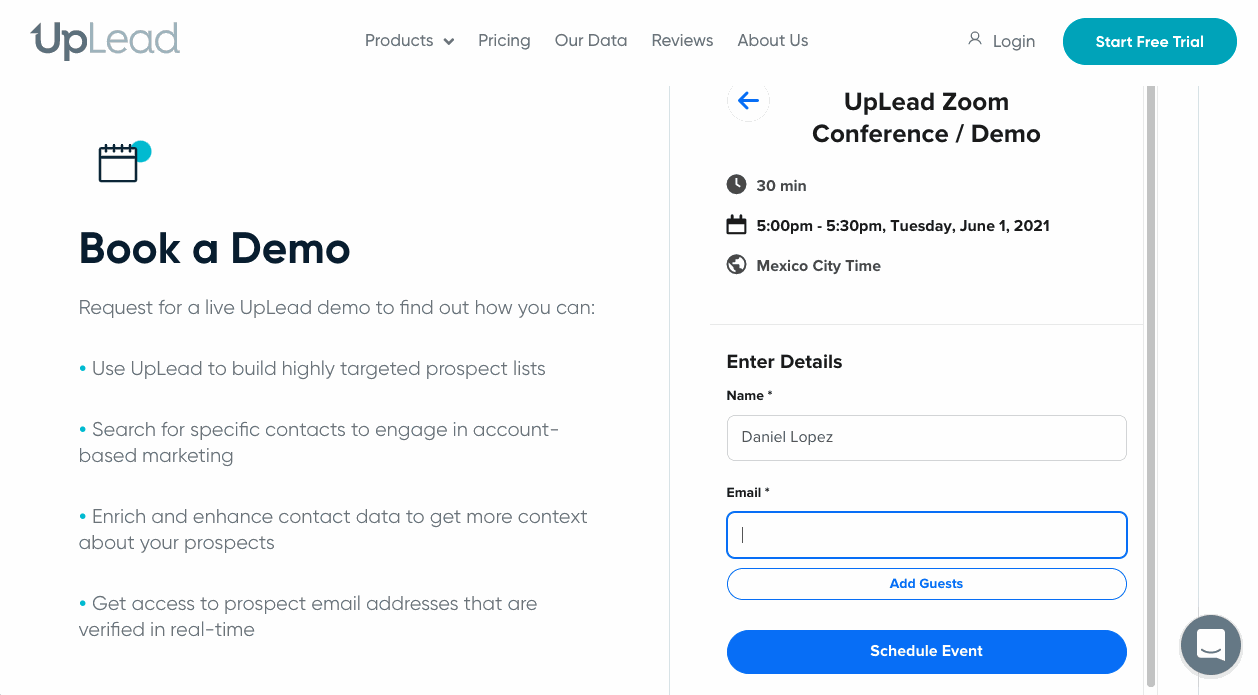 You can use any opportunity you have when engaging people and asking for their email addresses to sign them up for your newsletter. You can offer them an instant discount they can use further along their customer journey while re-engaging them through your email marketing strategies.
To further optimize your opt-in emails, look at where users are coming from. Look into the data of the lead that led them to give you their email address. Were they just about to complete a purchase? Did they engage with anyone in the chat? Were they simply interested in more information?
Check what you promised in exchange for their email, and deliver immediately, nurturing them into a purchase.
Frequently Asked Questions
Here are answers to common email database questions:
What is an email database?
Email databases (or mailing lists) are the collection of email addresses and lead information from all your leads. Email databases can be used for engaging those leads with promotional emails, keeping the audience engaged through the right digital marketing efforts.
How do I get an email database?
You can get email databases from email database solutions online. However, the best email database is the one that engages old and new customers alike. If you're looking for an email database like that, you can get started by accessing a premium database like the one from UpLead.

UpLead gives you access to over 135 million leads to use in your email marketing and digital marketing campaigns. You can further segment your audience based on their personal information, ensuring the right message reaches the right audience.
Can I buy email lists?
Yes, you can buy an email list, but you may be limited in how you use that email list. For example, using an email list to send bulk unsolicited emails goes against GDPR. You would need to, at least, provide an option to unsubscribe from your email database so they get out of your email marketing campaigns.

However, when used properly, an email database can be of great help, especially if you purchased information from leads you handpicked. And remember, when you acquire emails, you should always engage the leads through effective marketing campaigns.
Should I buy an email database?
A purchased email database will usually lack value. They can easily be victims of spam traps and heavily affect your deliverability. And since most email lists aren't personalized and tailored to your needs, your message must provide wide appeal to increase the chances of conversion.

Also, competitors often use email lists, allowing them to target the users in the email database before you. Finally, spammy behavior can easily create a bad brand perception and may even turn away potential leads.
How do I create an email marketing database?
You can start off your email database by purchasing subscribers and their email addresses and engaging them according to their needs. You should always respond to requests and include links for unsubscribing from your CRM and email database.
How do I engage my email database in effective email marketing campaigns?
Marketers usually engage their email database at first by offering something for free. 

If you want to engage with your email database, make sure you're getting permission to email them by using different methods depending on things like their location, reason of the visit, and customer success history.

You'll need to ensure you're giving people the solution to their needs by sending them blog articles, free tools, or a free download. 
Conclusion
Generating a proper email database doesn't have to be hard. You can get emails for your business with good email database tools like UpLead.
UpLead allows you to find users and businesses according to their location and download only the right emails at the right time.
Get started with UpLead for free today.