There's just no way around it. You need the right company information to find the right sales leads.
But high-quality data is hard to find. Not all companies advertise their valuable business information. Most list only basic details.
That's why, in this article, we'll look at seven ways to get the right company information about specific companies, and discuss how to get valuable, high-quality business information in bulk — all with just a few clicks.
Let's get started.
Quick Links:
Harness the power of B2B database providers
The simplest and fastest way of getting company information is through B2B database providers.
These providers give you access to databases with tens of thousands of leads worldwide, so you can simply choose the right ones.
B2B database providers work by crawling the web and gathering company information from multiple sources, like yellow pages, company websites, social media, and more. The company information is filed and stored under detailed company profiles.
Users can then look up companies that fit the criteria they need and get the company information they're looking for.
Database providers usually work based on credits, where each credit is valid for one lead. Users can sign up for plans with monthly credits and buy more credits as they go.
However, not every B2B database provider is worthwhile.
Some cheap options provide cheap data, not the corporate information you need. Others may be extremely accurate but similarly expensive. And others may not even offer leads in your area.
That's why, when choosing B2B database providers, it's vital to ensure the provider offers tangible proof of the quality of their data. The proof can be something like a data accuracy guarantee or free trials to test the product quality.
Complexity: Minimal – Most database providers make it easy to find the right leads.
Cost: Although the pricing will vary widely across platforms, they will usually list leads below the $200 average cost per lead.
When to use this method
B2B database providers are a perfect resource to quickly create waves of high-quality leads, enriching the information you already have and aiding you when you do your own private company research.
Database providers can easily generate potential lead lists and quickly populate your marketing and sales efforts with the contact information you need.
How to get company information using UpLead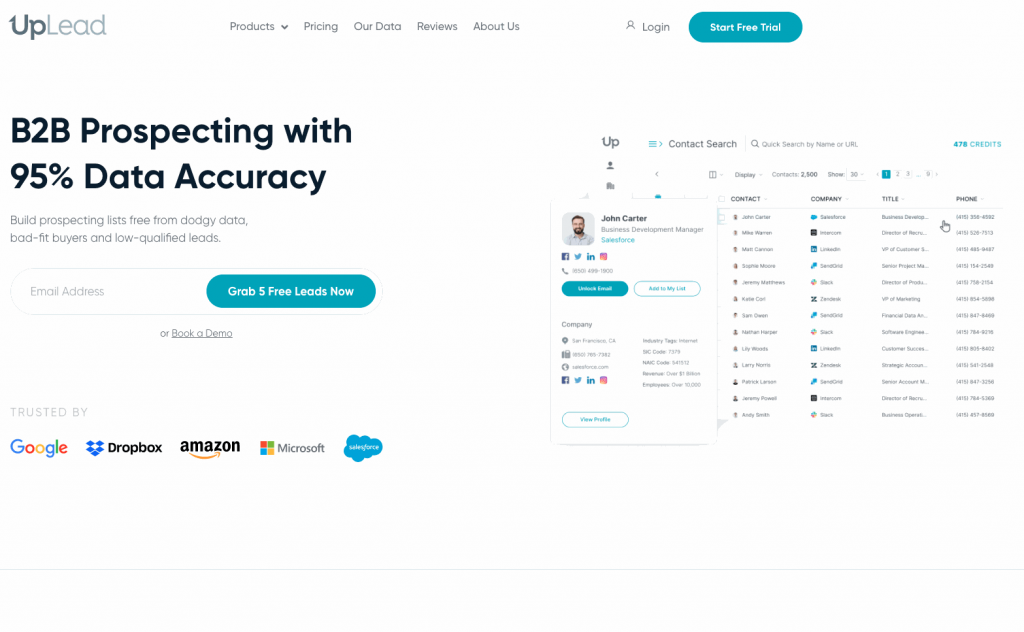 With a company database of over 108 million company profiles and contacts, UpLead helps you find the right company information from scratch.
And to ensure you only get high-quality company information, UpLead features built-in, real-time email verification, so you don't have to worry about a soaring bounce rate.
UpLead doesn't just give you data; it fleshes it out through vibrant corporate profiles. These allow your salespeople to organically understand and absorb all company information and use it accordingly.
You can also use UpLead to enrich your data, letting it analyze the information you already have and add industry details. This means you can better segment your leads and offer your products and services to the right companies at the right time.
Here's how to use it:
1. Sign up
Go to UpLead.com and sign up for a free trial.
2. Look up your leads
Filter the database by choosing the job title, the number of employees, and the industry, among 50+ other criteria.
3. Download your leads
When you're done finding leads, you can download your new lead list. UpLead will verify each email address right before you download it. If it can't be verified, you'll still download the profile data, but you won't be charged for the lead.
It's that easy!
Grab a free trial with us here, and see if we're a good fit for you.
Start Your 7-Day Free UpLead Trial
Lead generation doesn't have to be all that painful. With UpLead, you can easily connect with high-quality prospects and leads to grow your company.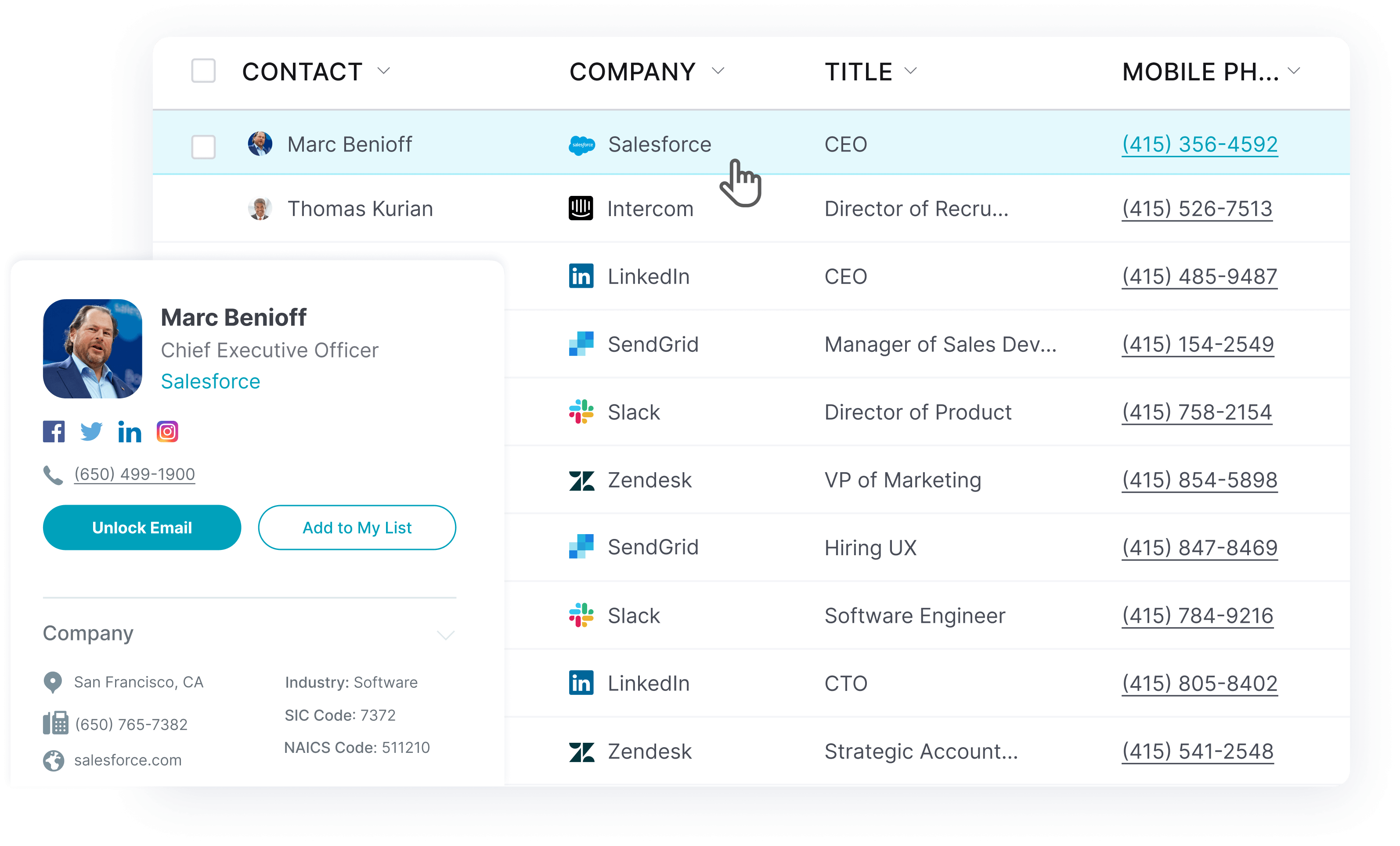 Research the company website
Most companies have a website that includes tons of information you can use — if you know where to look.
Many companies publish their basic information on their "About Us" page. Larger, publicly traded companies will usually publish press releases, annual reports, and other financial information on their website for investors to check.
It's worth remembering that companies will obviously have an invested interest in showing data that makes them look better. That's why you can aid yourself with a lead generator's Chrome extension, which generates data as you browse the company website and saves the data to your lead list.
If you want to cut the time and effort, you can also use UpLead's API to locate company information to easily find data through a domain or company name.
Complexity: High – Although the process is simple in theory, good company website research requires multiple steps and a larger time investment, especially if the user is doing it without paid tools.
Cost: Free
When to use this method
You should view a company's website whenever you look for information on a specific company. This may be the first step in your company research process.
This is usually the simplest and most intuitive way of gathering company information. It can be done to quickly gather information about the kind of company you're dealing with, their audience, and their goals.
However, since it's so time-consuming, this is not very scalable. That's why you should only use this method when you've ensured the lead will be worth your research time.
If you want to generate leads faster, you can leave the company research to lead generators, which constantly crawl company websites and file the needed data so you can simply download the processed information. This will keep your information up to date and make it easier for you to get information stored in the database and no longer listed publicly.
Explore local or niche directories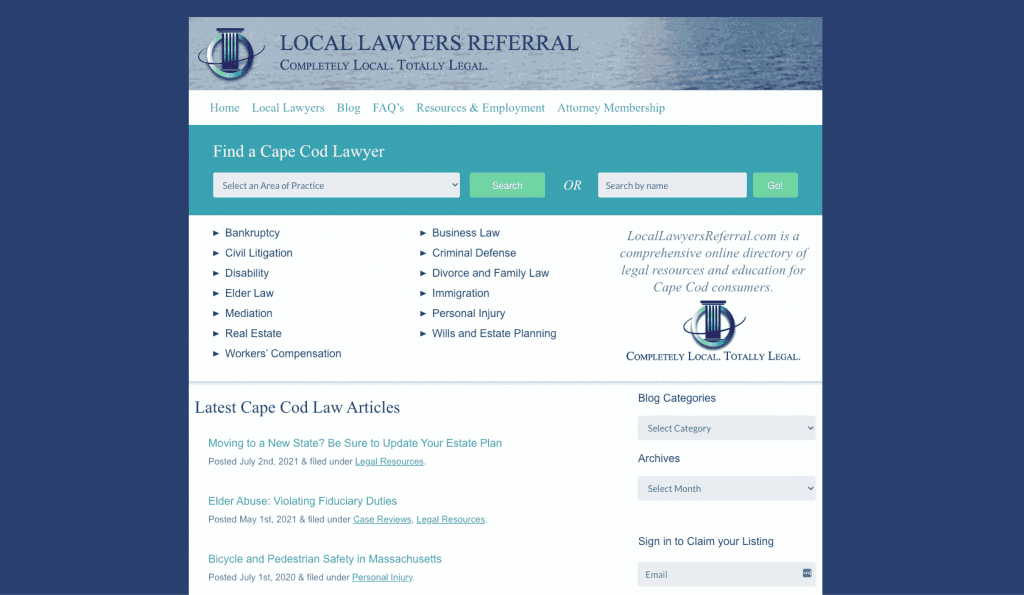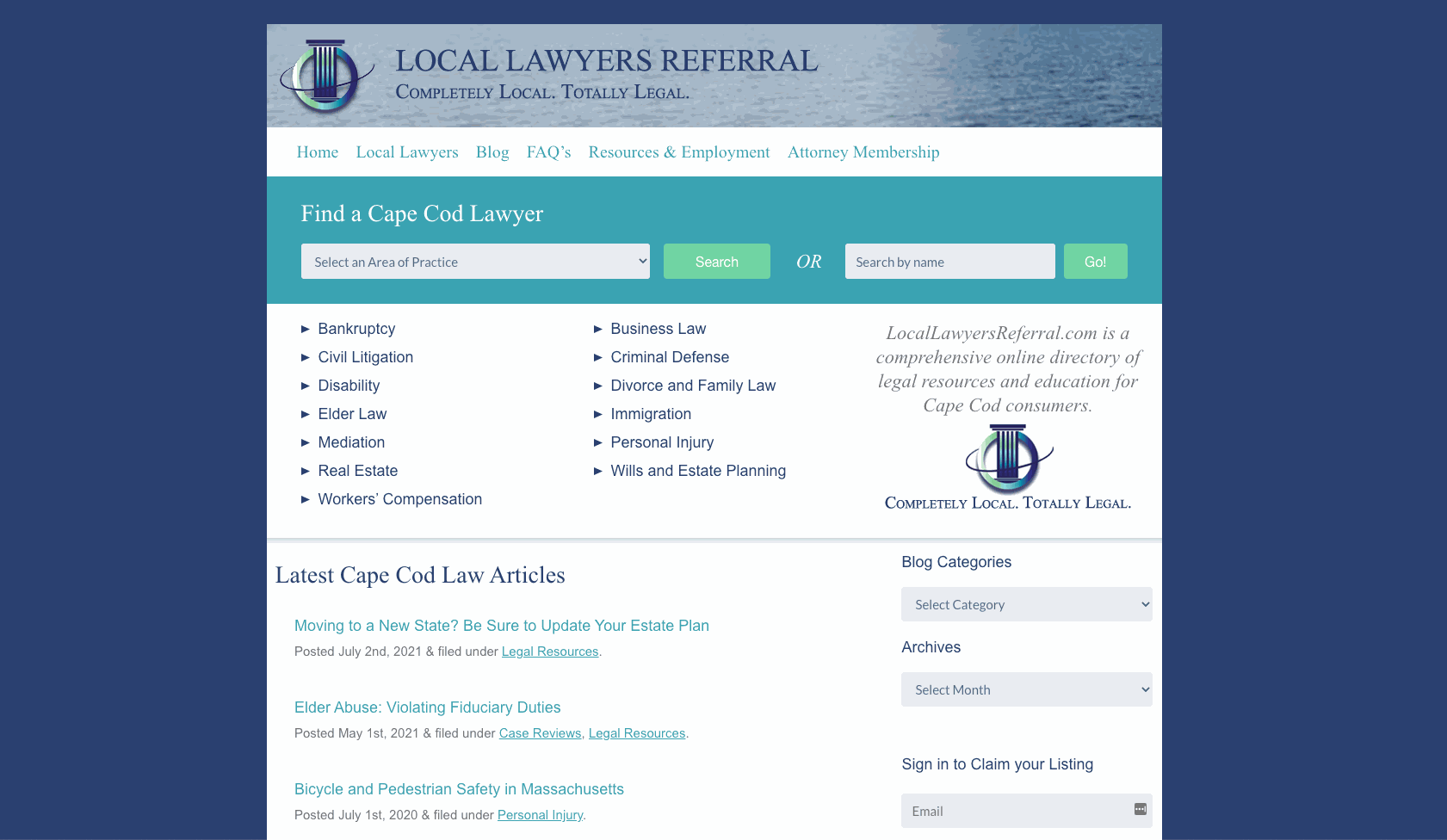 Depending on where your target company is located, directories can be of great help when researching companies.
Local and niche directories usually feature a few filter options to find companies based on their ZIP codes and other details. Some are even equipped with a Google Maps widget and show you the company's Google profile and any other publicly listed contact info.
However, although local or industry-specific directories can seem like an asset when researching certain niches, you'll need to test or validate the data you get from them. Multiple directories will often have very out-of-date information, sometimes listing companies that no longer exist or invalid contact information.
So never trust company information posted in directories without first validating it.
Complexity: Average – It may be hard to find a niche directory, and the data will need to be validated. However, the data is easy to gather and understand.
Cost: Free
When to use this method
Finding a niche directory is perfect for discovering and potentially targeting a previously untapped market. However, they're better used when you're able to validate data separately.
Use directories to research companies and their services for free, and quickly find a large number of companies along with their competitors and their data. But, before using any of the data, use email validators and data enrichment tools to update your data and build on it.
You can also use it to get insights on a niche market, the location of your potential customers or competitors, and contextualized industry data.
Search government websites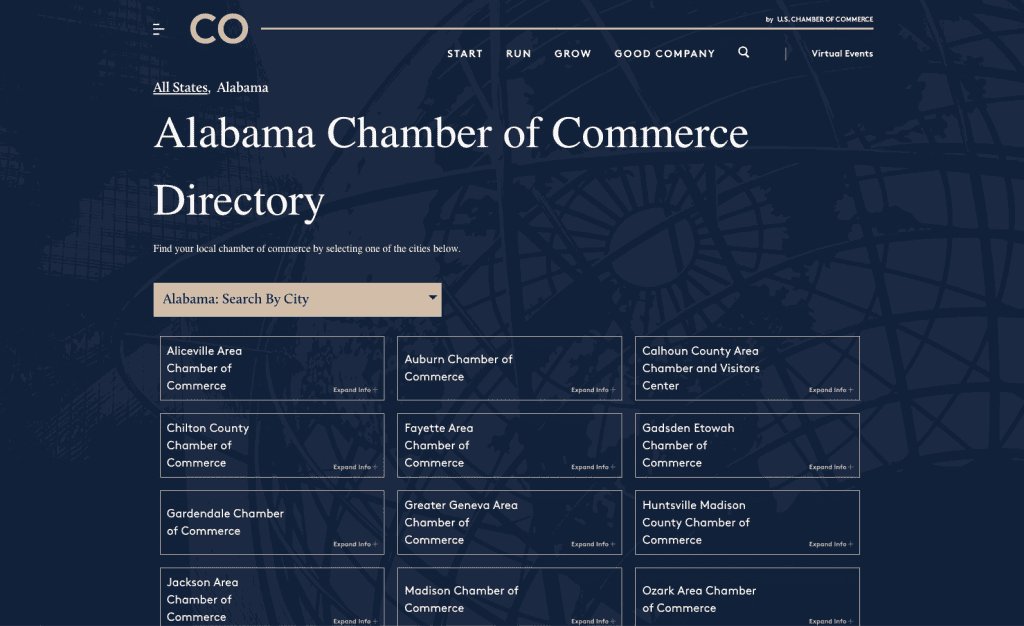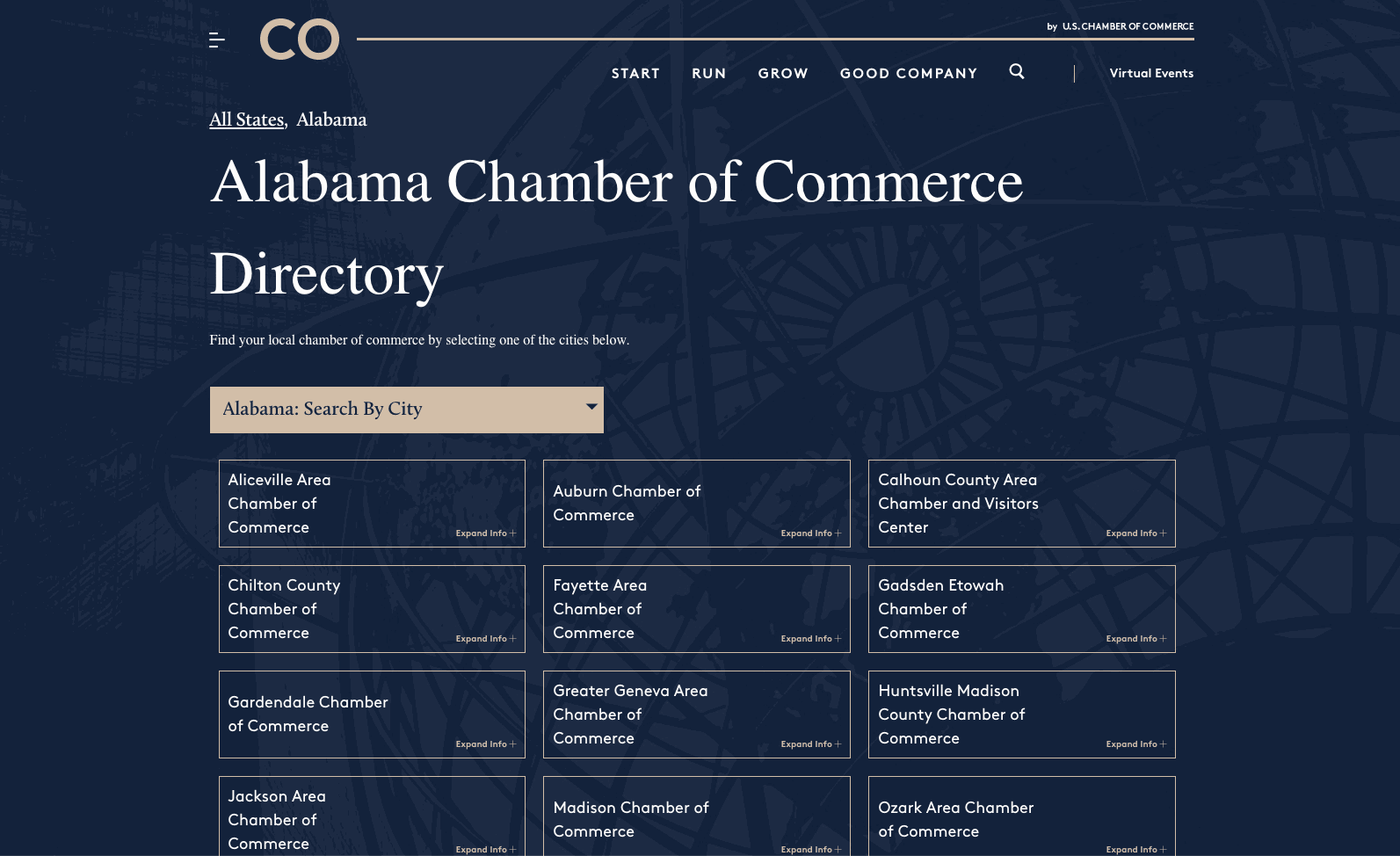 Government websites are a great tool for finding company information, especially for publicly traded companies.
Multiple governments offer different sorts of businesses lists and figure out basic information like addresses and contact information. Governments like the UK even allow you to search for companies and receive alerts when their information changes so you can stay up to date with them.
The data is usually not very detailed. It often lists limited information about the parent company and a few phone numbers, but it's usually reliable and up to date.
This information is free for anyone to access, in most cases even if the user isn't under the government offering the data.
Complexity: Average – Although it's not hard to find government business lists, these lists are not made for sales purposes. You will need a lot of time to find and process the information.
Cost: Free
When to use this method
Although this method is free to use, it's better used as a very first step, especially when looking into companies with very little or no internet presence.
Since these websites are free for anyone to use, keep in mind you will likely not be the first person approaching the company, and that the government has no obligation of updating or refreshing their company lists.
Examples of government websites for finding company information
Here are a few examples of government websites to find company info:
USA
Here are some USA government websites containing valuable company information:
UK
The UK offers these websites to search through companies:
Canada
Canada offers these publicly-owned registries and store locators:
Australia
Here are some of Australia's government directories:
Check out the company's profile on social media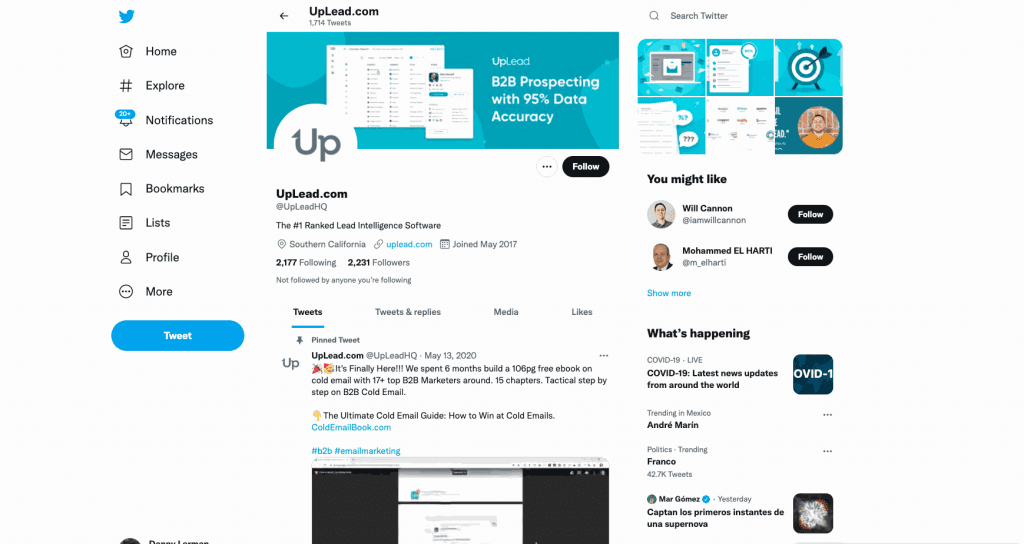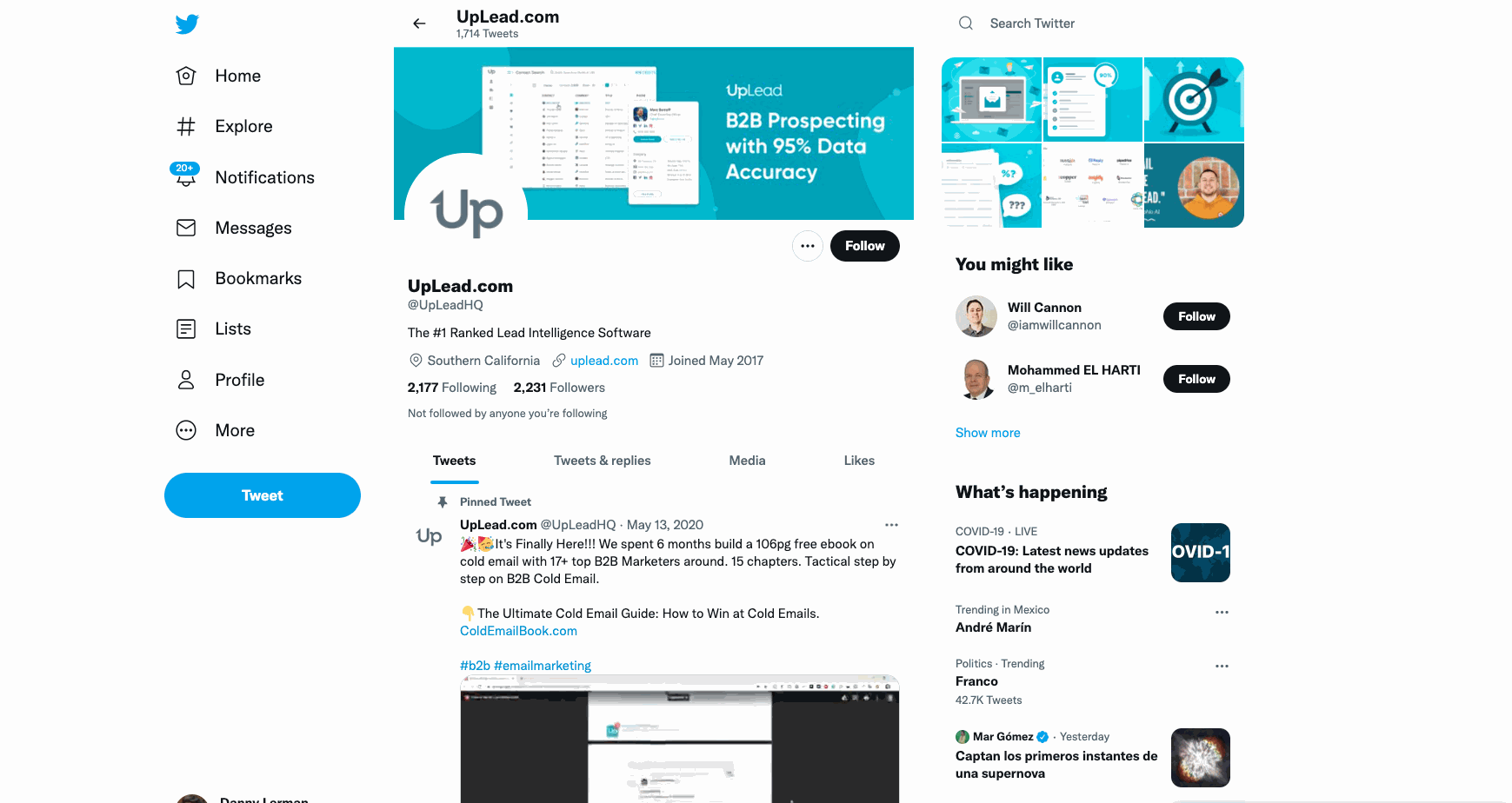 You can learn a lot about a company through its social media pages. These pages are designed to convey as much information as possible such as a company's address and contact information.
Social media pages also tell you more information about a company's users as you can see how many followers the company has, how engaged they are, and the kind of users that interact with the company.
The company data collected from these pages will be high-quality, reliable data. However, you can't expect to find any negative information there. The kind of data you'll find will only serve to make the company look good and help people stay up to date with the best parts of the company.
Complexity: Average – Although the information is easy to find, it can be a time-consuming process to collect the data.
Cost: Free
When to use this method
Collecting company information from social media pages is better when used to validate or complement your data. It's also a good way to stay up to date with the main companies you're following and collect company info to better cater to their pain points.
Research a company's social media pages to get a better sense of the kind of products and services they provide. They're also an easy way of finding company information like their location, their competitors, and their customers.
If you need to research company info for free, social media pages can give you great insights if you want to spend the time getting them.
Research financial statements & other industry reports
There are many online tools for users like researchers and investors to access real-time technical analysis data and other reports.
Many publicly traded companies need to release multiple financial statements. They list valuable data like the company's size and worth, number of employees, and much more.
You can use this data to figure out where the company is on their customer journey, what their pain points are, and much more — as long as you can find it and research it.
You may need to hire a data analyst to track all public statements, analyze new reports, and translate that rough data into actionable inputs for your company.
Complexity: High – Although the information is public, you'll need the right set of skills to analyze and process all info, especially when researching multiple businesses.
Cost: Free
When to use this method
This method is best used when researching financial company information specifically, and it helps you get a better understanding of their finances and their impact on local economic development.
You can also use it to keep track of your competitors and your highest-paying customers, generating detailed and exclusive company data.
Save this method for highly-valuable information that you can't get from other sources, like fast-changing financial information. Keep in mind you may need a data scientist to better make sense of financial statements and industry reports.
Ask a current or former employee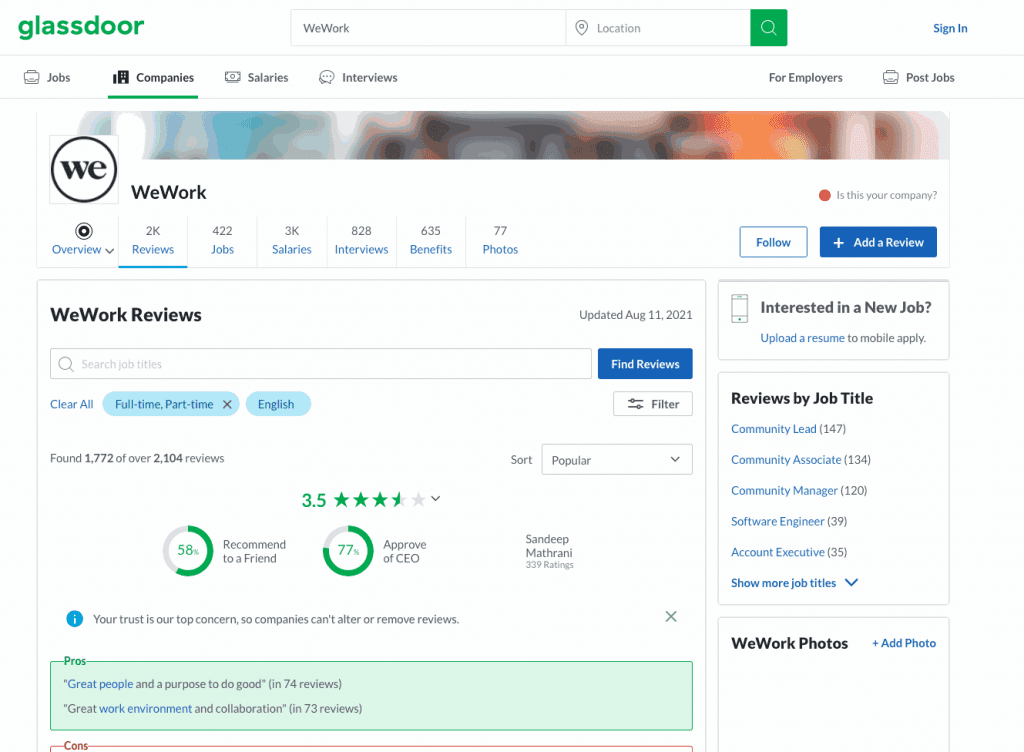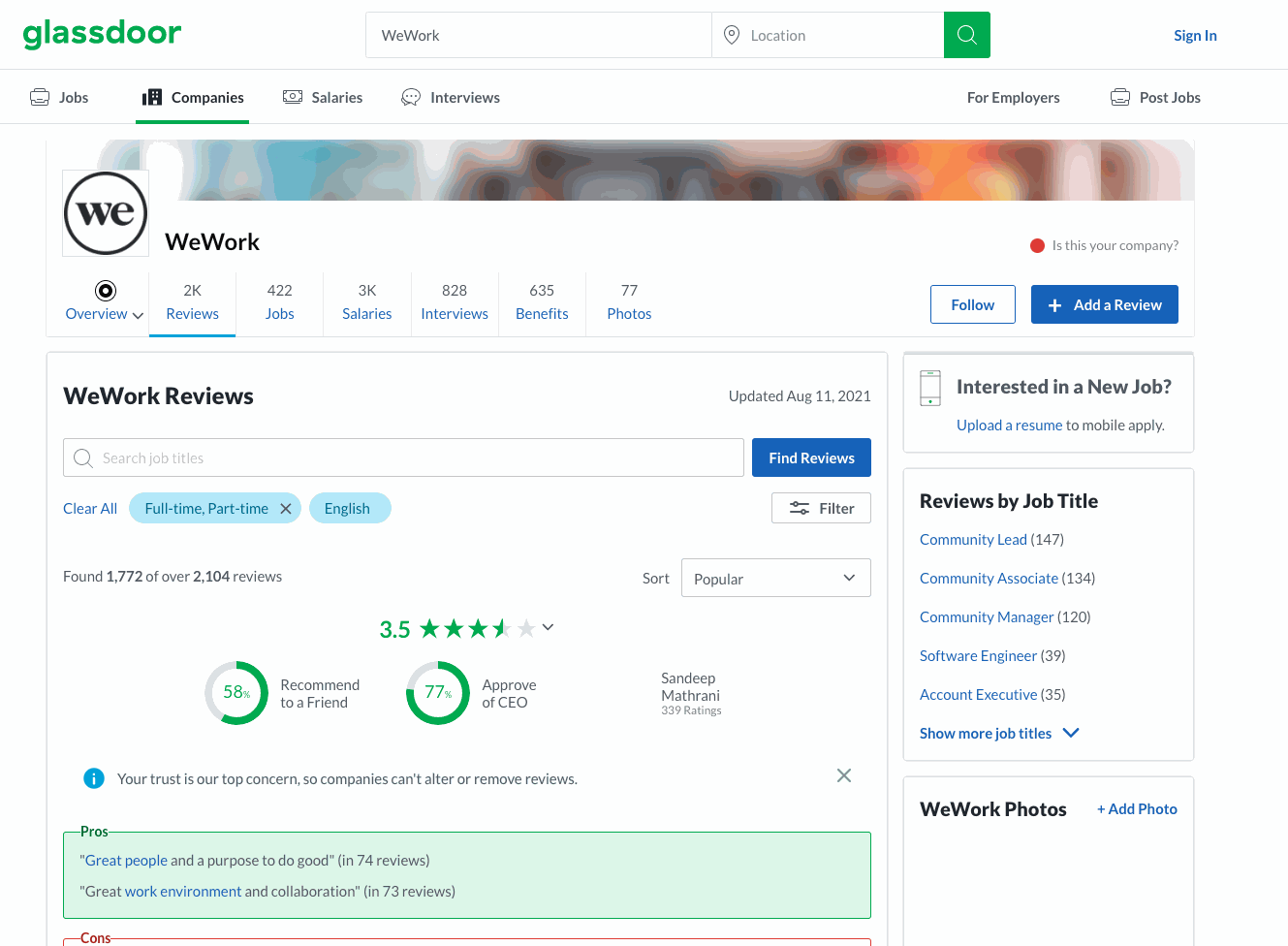 Finally, one of the best ways to get company information is by asking someone who has already worked for the company.
Employee reviews allow you to learn hidden company details and unflattering information that would be hard to find elsewhere.
Tools like Glassdoor allow you to gain some information for free and gather a large amount of company information through paid plans.
Complexity: Average – Although it's not hard to find company reviews for large companies, the complexity increases as the target company's size diminishes.
Cost: Free and paid tools available.
When to use this method
Gathering company information through employee reviews is best used when looking for potential pain points, especially those related to attrition and HR. Employee reviews may show you data that not all companies list, but you should always take that data with a grain of salt.
FAQ on Company Information
Here are the answers to a few frequently asked questions about finding company information:
What company information is public?
The kind of company information available to the public will vary from country to country, but it will usually include information about the company, its management, and its mailing address.
What company information is confidential?
Multiple subjects will be confidential, including financial information, strategic plans, private staff data, and more.
What kind of information can someone find about a company?
As long as a user is equipped with the right company information tools, they can easily create a detailed company profile. Aided with company reports and data from multiple sources, users can easily find a lot of company information online.
Is it legal to share or pay for a company's information?
It depends on the person and the data. Some data is protected under privacy agreements, and some positions are protected under heavy legal privacy restrictions.
That being said, there's a lot of public information that companies have made available at some point, and company databases collect all that information to sell leads. This is what makes buying company information legal.
Conclusion
Finding the right company information isn't always easy. Sometimes you'll need to find company reports, perform in-depth research on a parent company, or much more.
For the best results, use the right tools to make it easy to find company information and help your teammates learn through vibrant company profiles.
Try UpLead for free, and see if it's a good fit for you today.
Start Your 7-Day Free UpLead Trial
Lead generation doesn't have to be all that painful. With UpLead, you can easily connect with high-quality prospects and leads to grow your company.