As an expert sales leader, you know the game is always changing. Designing deals and going in for the close may seem like second nature to you, but sales techniques are constantly shifting, and every sales team could benefit from a few refreshers or some updates on what's new in the marketplace.
With all of this in mind, we've compiled a guide to the latest in successful sales techniques, specially curated to help your team put its best foot forward as technologies advance and buyers become more self-sufficient. Whether you're new to sales or a seasoned pro, this guide will serve as a springboard to building and fortifying your team.
Best Sales Techniques
Read on for the list of top six sales tips and tricks for the coming year:
1. Be Proactive About Educating Your Buyers
With product and service reviews, company histories, and news bulletins just a click away, buyers often come to the table with enough knowledge about your market solution to rival an encyclopedia. For better or worse, a large amount of information available today enables buyers to educate themselves about your products long before you make your first official sales pitch. And since 74% of buyers choose the sales rep that was the first to add value and insight, it's best to get in on the ground floor of this education process to increase your chances of closing a deal.
As you build a pool of prospects, it's important to make a concerted effort to present buyers with valuable, actionable information surrounding your products or services. Ensure the information you provide—via blog posts, whitepapers, webinars, eBooks, emails, videos, or whichever type of content works best—is the most up-to-date, the most detailed, and reflects the most obvious benefits for your potential client.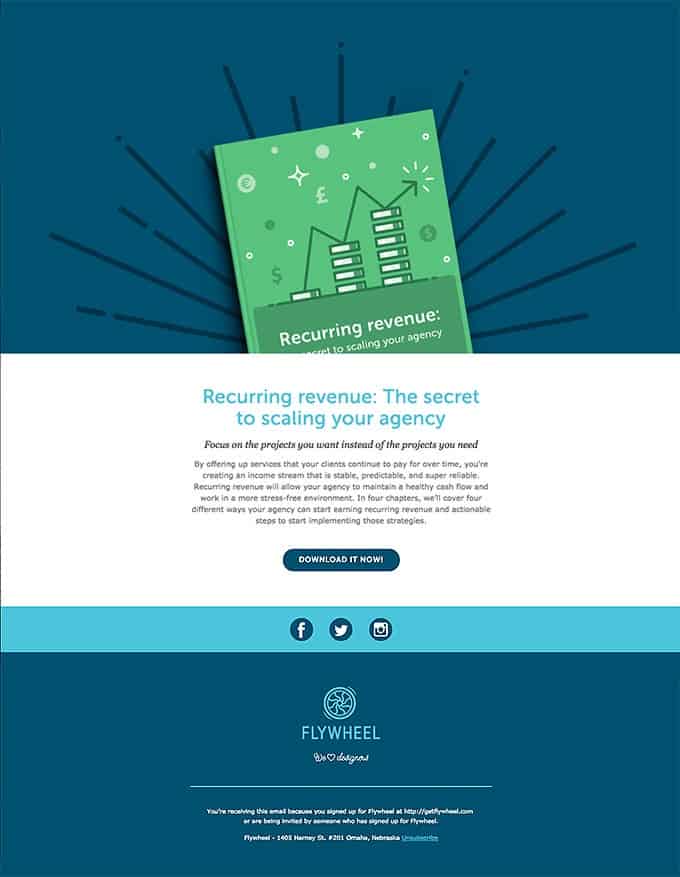 (Source: Really Good Emails)
Present your prospects with as much insight as possible, then sit back for a moment and let them absorb it all. Odds are that when they're ready to make a purchase, they'll remember your business acumen in a favorable light and be more inclined to put their faith in you and in what you have to offer.
2. Engage in Consultative Selling
In the age of the educated buyer, the sales pitch script is quickly changing. "Always be closing" doesn't always cut it in a world where prospects come heavily prepared to each meeting. Instead, the role of the seller has softened, and salespeople are now obliged to assume the position of a friendly guide or guru, standing by and offering support rather than pushing clients across the purchase finish line.
This approach, known as consultative selling, requires a specialized set of people skills as well as the ability to assess each prospect's situation with kindness and compassion. And in today's market—with its highly-sophisticated buyers frequently teetering on the edge of content burnout—this "lead a horse to water without making him drink" technique can be quite effective.
As such, it's a good idea to get your sales team thinking like therapists; that is, encourage them to ask pointed questions about their potential clients' needs and frustrations that will allow the clients to conclude on their own. Have your reps demonstrate how your services can help meet these needs and soothe these frustrations, but advise the team to steer clear of coercing their prospects into a final sale.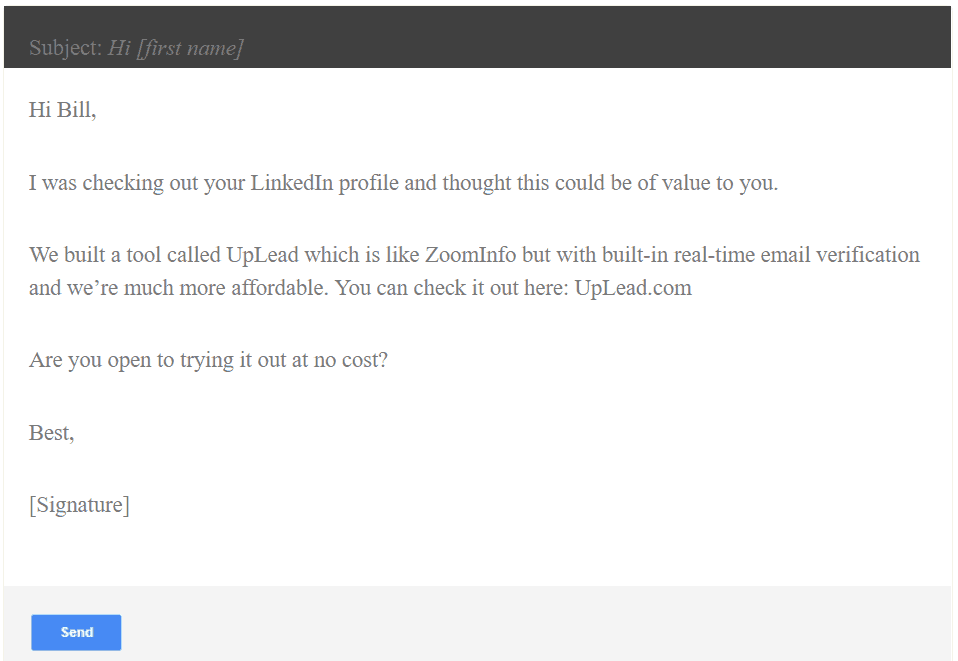 3. Learn to Generate Impactful Leads
While gathering as many leads as possible across all demographics may be tempting, the best sellers know that this practice doesn't pay off in the long run. After all, your services are unique; therefore, it stands to reason that your buyers will be unique. The people who'll be drawn to your product solutions will likely be part of a select group of discerning buyers. You won't be able to attract every single person out there…and you shouldn't want to.
As a sales leader, you should make sure your team's lead generation strategy reflects this idea. Strive for quality over quantity. Before your sellers hunt for leads, ask your team members to identify the special subset of consumers they're trying to reach. Once that's done, have them build an ideal customer profile and search for buyers with similar characteristics. This way you won't be wasting time on prospects who will never really need what you can provide.
4. Invest in a Lead-Generation Platform
A comprehensive lead-generation platform is an exceptional way to track your active leads in real time. Consider this: Your leads will be of little use to you if you can't keep them centralized and easily accessible. With a lead-generation platform, you'll gain list-building capabilities backed by an extensive international database of contacts searchable by a variety of categories, including country, title, overall job function, and Fortune rank.
Start Your 7-Day Free UpLead Trial
Lead generation doesn't have to be all that painful. With UpLead, you can easily connect with high-quality prospects and leads to grow your company.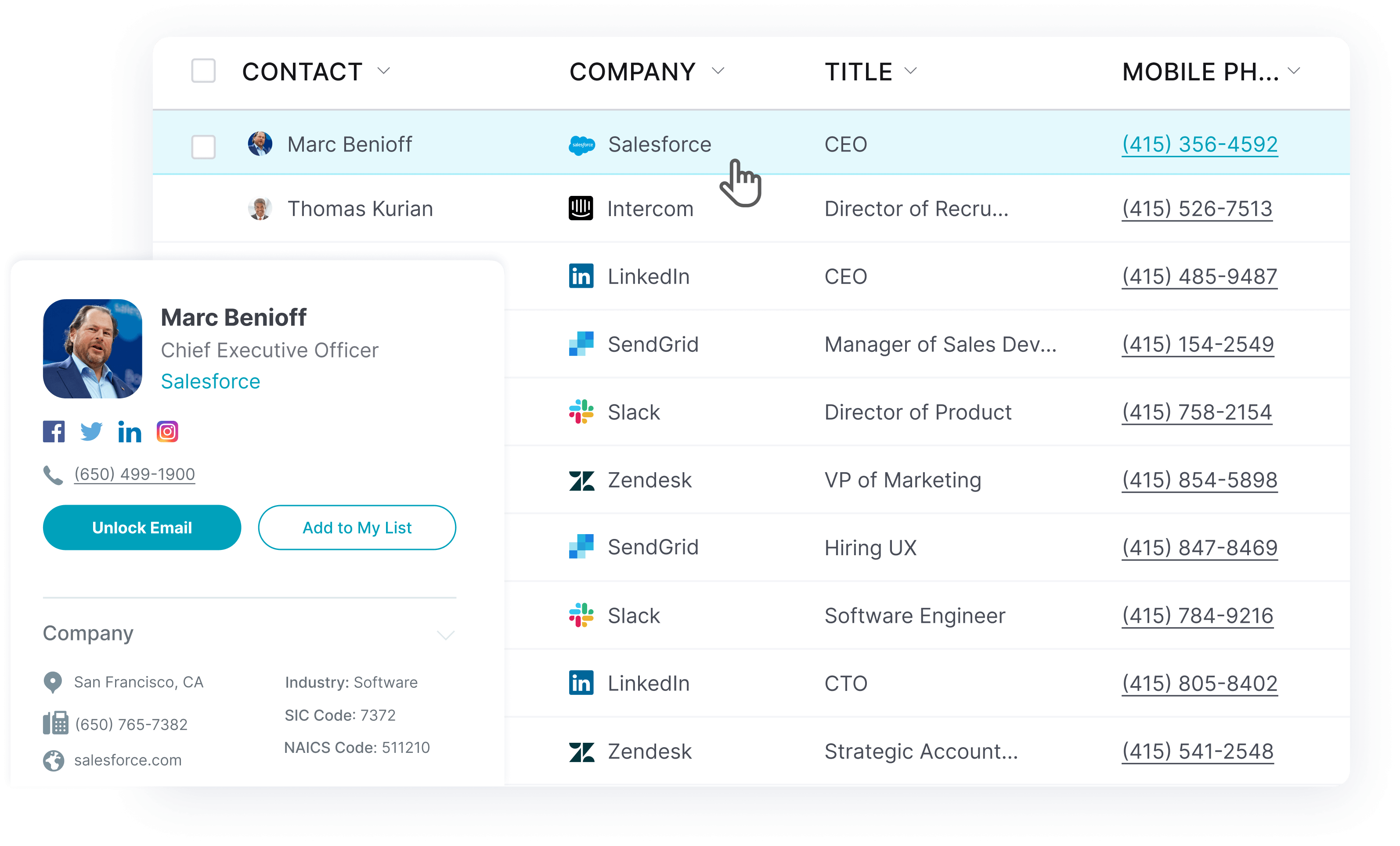 Plus, a good lead-generation platform is adaptable. You can upload any and all existing lead data and seamlessly integrate it with your CRM systems so your sales and marketing departments can remain on the same wavelength.
5. Make Active Use of Your CRM
A good customer relationship management solution gives your company a detailed overview of exactly how each and every one of your buyers (or prospects) are faring when it comes to your business. If managed correctly, CRMs such as Zoho CRM (see screenshot below) can trace every stage of your B2B relationships as leads develop into prospects and prospects develop into clients.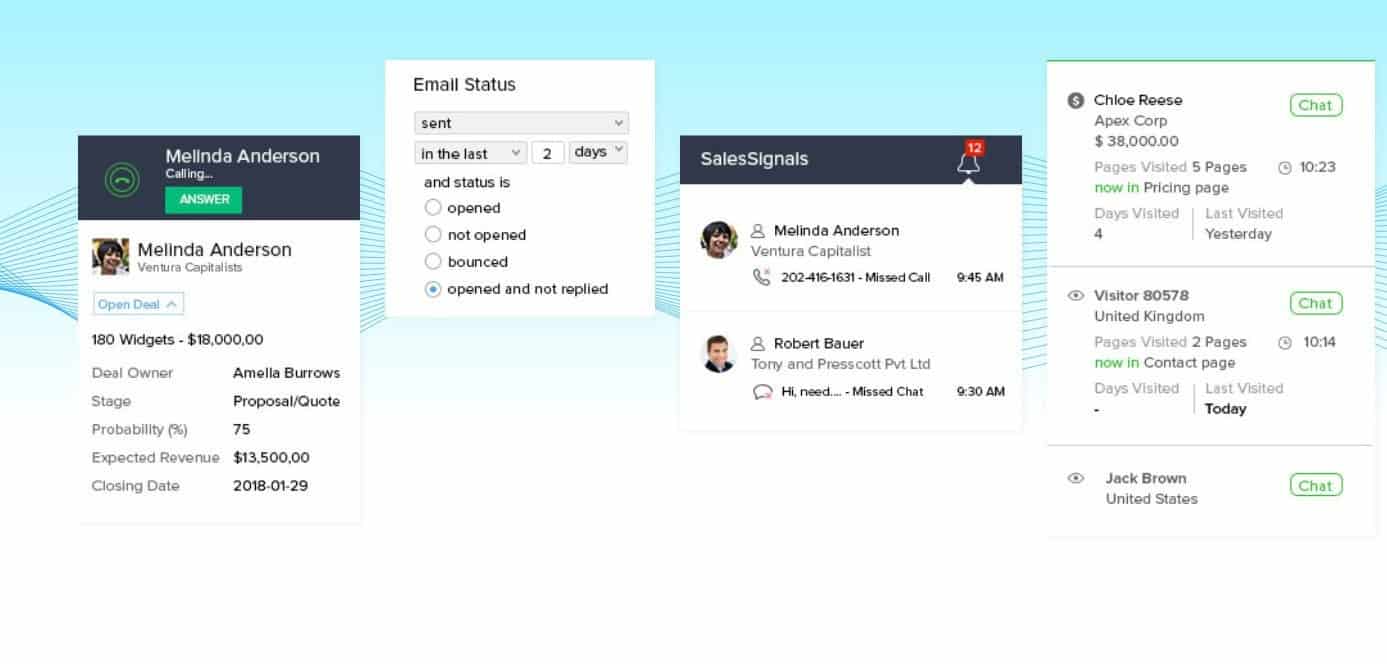 (Source: Zoho CRM  )
Best of all: CRMs increase transparency and ensure an unobstructed flow of information. So as long as your CRM contains current and verifiable info, reps on all points of the buying spectrum will be kept on the same page if, say, your customer base adopts a new trend or repeat buyers shift their focus from one type of product to another.
6. Empower Your Reps with Sales Enablement
These days, sales enablement is more than just a blueprint for standard sales practices. It's evolved into a living, breathing organism: a set of processes designed to optimize and enable sales to meet the evolving needs of demanding modern buyers. Suppose you're hoping to thrive in today's sales landscape. In that case, you'll want to build a basic sales enablement plan—complete with policies on content management, sales engagement, training, and sales plays—and make a point of refining said plan regularly.
Bear in mind, though, that for your sales enablement efforts to get off the ground, marketers must also be brought on board. In fact, one key benefit of a sales enablement plan is that it aligns your sales and marketing teams. With sales enablement, the left hand will always know what the right hand is doing, and in-house communication becomes a two-way street. Do you want to see how buyers respond to the newest sales content, or which sellers are using the new marketing slide decks? Engagement analytics uncovered via sales enablement can help you with that.
A strategic sales enablement plan provides marketers and sellers information about what types of content are working, how pitches are performing, and what strategies will be employed. The biggest benefit: a centralized location for sales content, putting an end to frenzied sellers trying to nail down which talking points are the most brand-compliant or which content is landing best with buyers. It will all be available and up-to-date in the sales enablement platform. With sales enablement, marketers can share sales assets and communicate with sellers right where they work, in one centralized location that saves sellers the time and hassle of searching for the right content.
Conclusion
Proactive education, consultative selling, lead generation, CRM usage, and sales enablement: these techniques will provide the boost your sales team needs to stay on top of buyers' demands and ahead of the competition. Keep in mind, though, that the art of the sale is not static; it's a fluid, dynamic process. As technology advances and buyers' expectations shift, sellers must continue to evolve their processes to adapt. Don't be afraid to adjust "tried-and-true" concepts to suit your needs. In that way, sellers who want to "always be closing" need to "always be changing.
Guest Post by Ellie Wilkinson from Highspot