If you want to grow your business, you'll need leads, and there are no better leads than free leads. That's why we've compiled the best tools that will allow you to get a certain amount of leads for free.
We'll tell you how to use them, highlight their pros and cons, and mention if they have any monetary limitations. That way, you'll get to know which ones to use, and you won't run out of places to find free leads online.
Quick tip: In a hurry to build your pipeline? Use UpLead to build prospecting lists free from dodgy data, bad-fit buyers, and low-qualified leads. 🔥 Grab 5 free leads today.
Let's get started.
Quick Links:
1. UpLead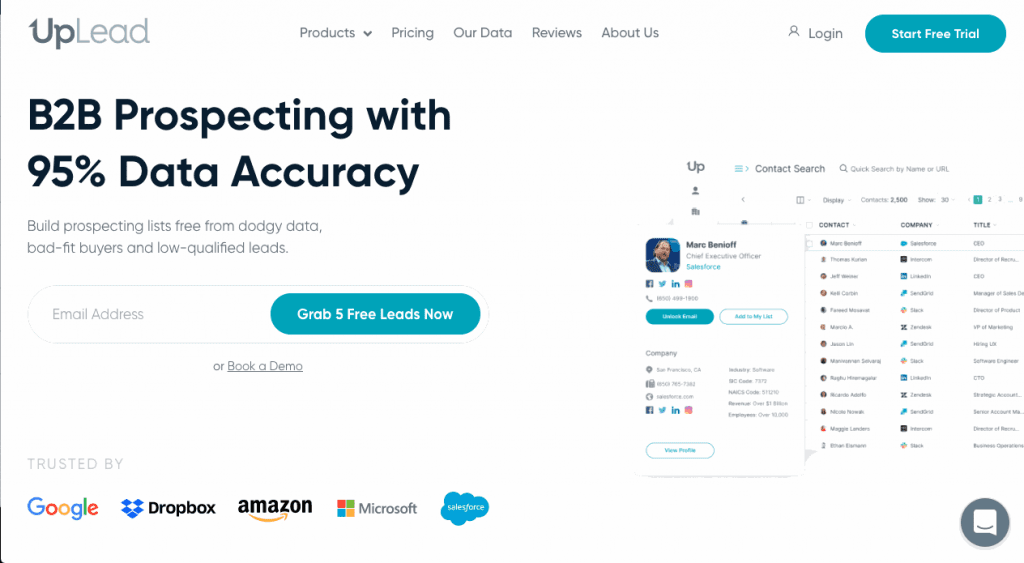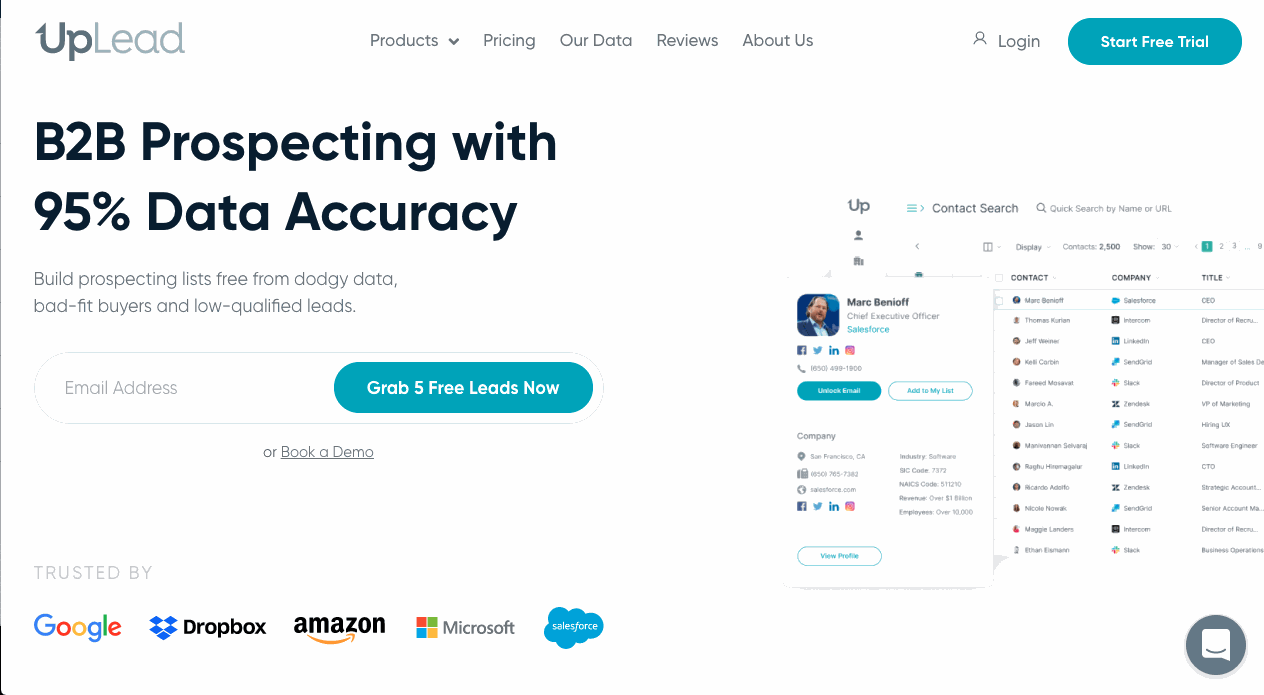 UpLead is a powerful B2B prospecting tool that gives you lead info with extremely accurate information (95% data accuracy).
Trusted by clients like HubSpot, Google, Amazon, and Dropbox, UpLead is an online B2B sales intelligence platform that gives you not only verified contacts, but also hot prospects who are looking for a solution like yours. You aren't wasting your budget on leads you won't be able to contact.
With over 140+ million leads, you can filter the leads through multiple data points to find leads that fit your user personas. 
When you're ready to download their information, their emails will be validated, so you'll always know you're paying only for valid addresses , and keep the rest.
You can also use the tool to enrichen the data you already have, updating it with more information and verified email addresses.
Finally, UpLead doesn't just show you someone's email. You will also receive their entire profile.
With this information, you can quickly learn more about your lead before contacting them, so you can personalize your message and tailor it to them.
Also, it is worth mentioning that a good lead generation project requires investing your time wisely. Using a tool to gather your passwords could help you store your credentials and simplify your workflow.
Start Your 7-Day Free UpLead Trial
Lead generation doesn't have to be all that painful. With UpLead, you can easily connect with high-quality prospects and leads to grow your company.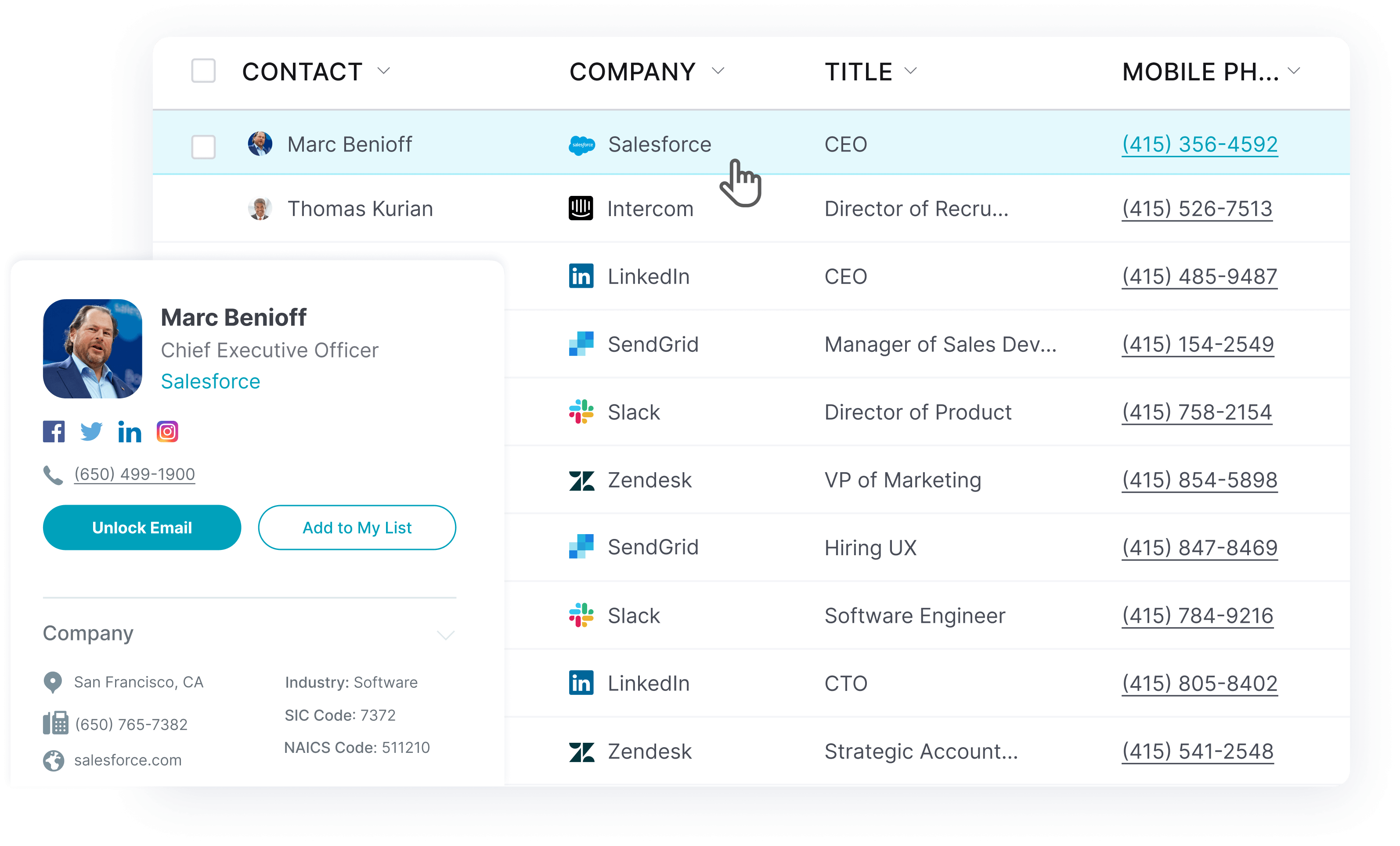 Pros
95% accuracy rate
Access to high-quality lead info
Very friendly UI
Vibrant profiles
Affordable prices (no lock-ins)
Integrations with CRM platforms and many more
Cons
No mobile app
No unlimited free leads
How to get free leads with UpLead
Getting leads with UpLead is easy. You can immediately grab your first five leads for free by creating an account. And if you want more leads, you can sign up to try out the platform for free for 7 days.
2. AnyWho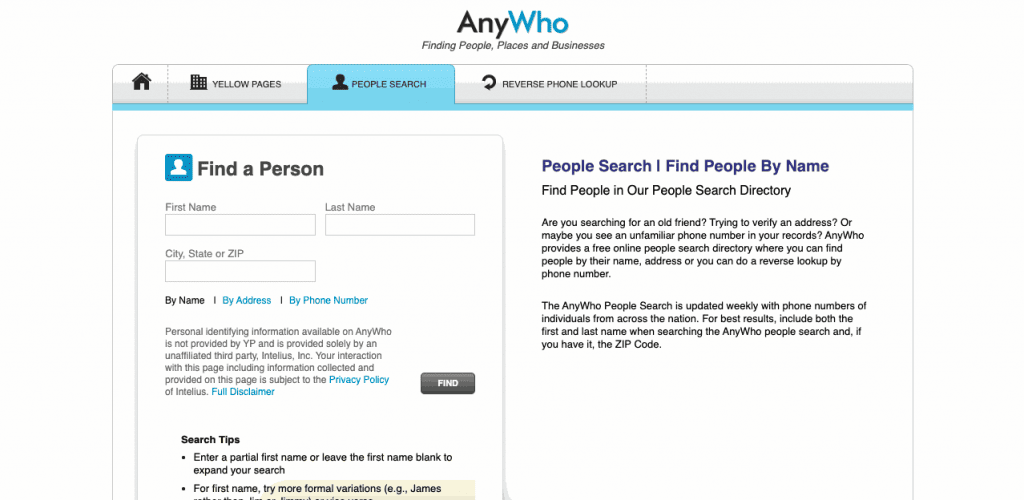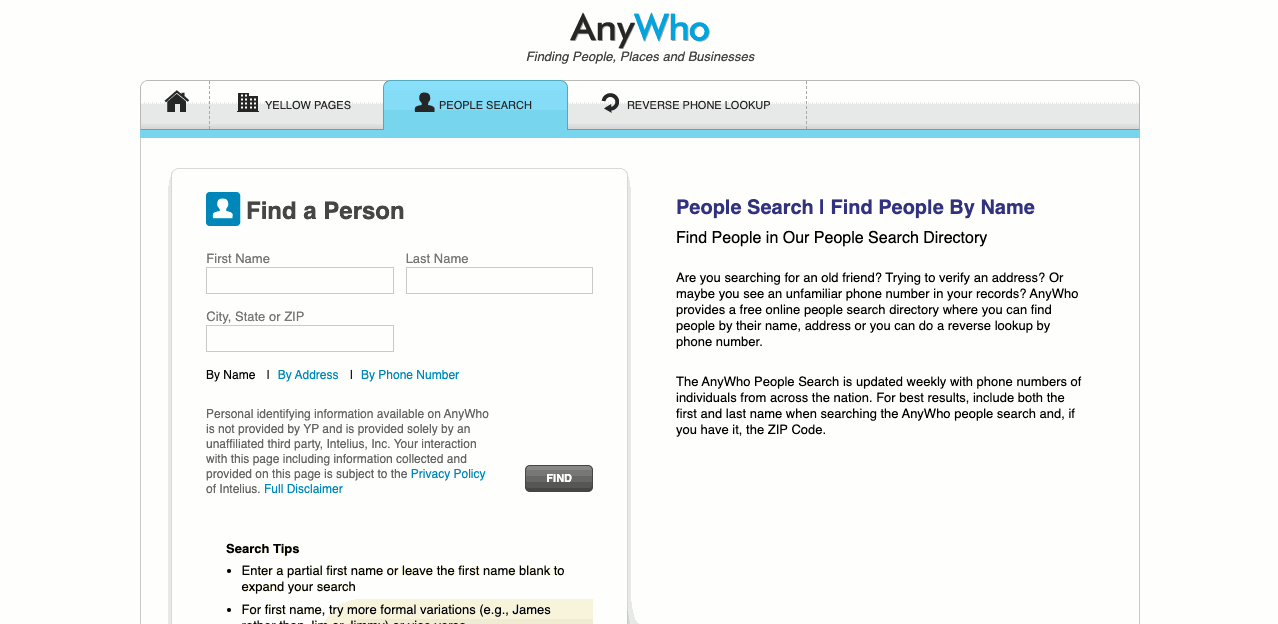 AnyWho is a free phone number lookup service that allows you to search the White Pages for listed phone numbers. You can also learn who has a phone number using the reverse lookup tool.
Like any free service, AnyWho comes with many limitations. But it's serviceable if you don't need to look up a lot of people, and it works if the people you're looking for are listed in the US white pages.
Pros:
Free tool
Fairly simple to use
Great way to find and capture public information
Cons:
Very limited capacity
Only for United States' leads
No bulk lookup
It can be fairly inaccurate
How to get free leads with AnyWho
Although it has a somewhat dated UI, the user experience is simple. All you need to do is to put the information you already have on your lead into the website. You can also search by last name and zip code to find all the people with that last name in a particular area.
3. LinkedIn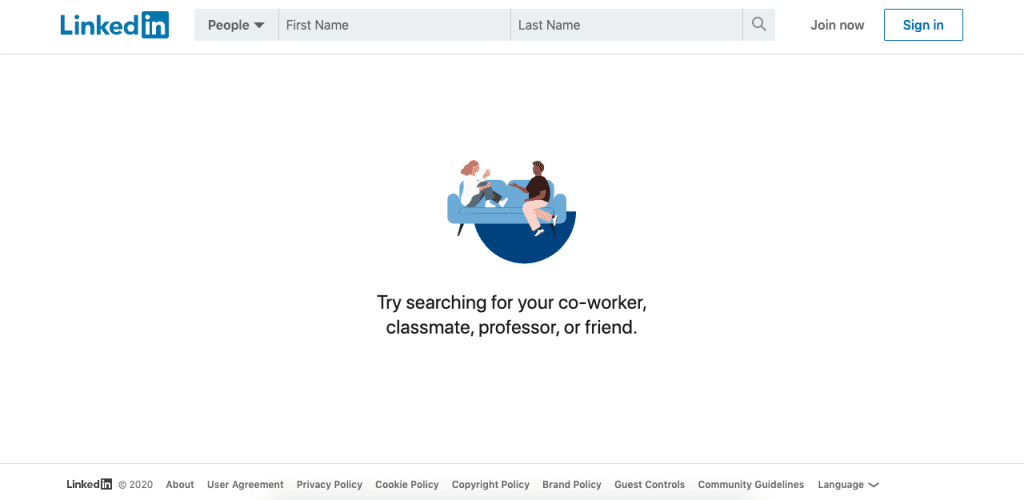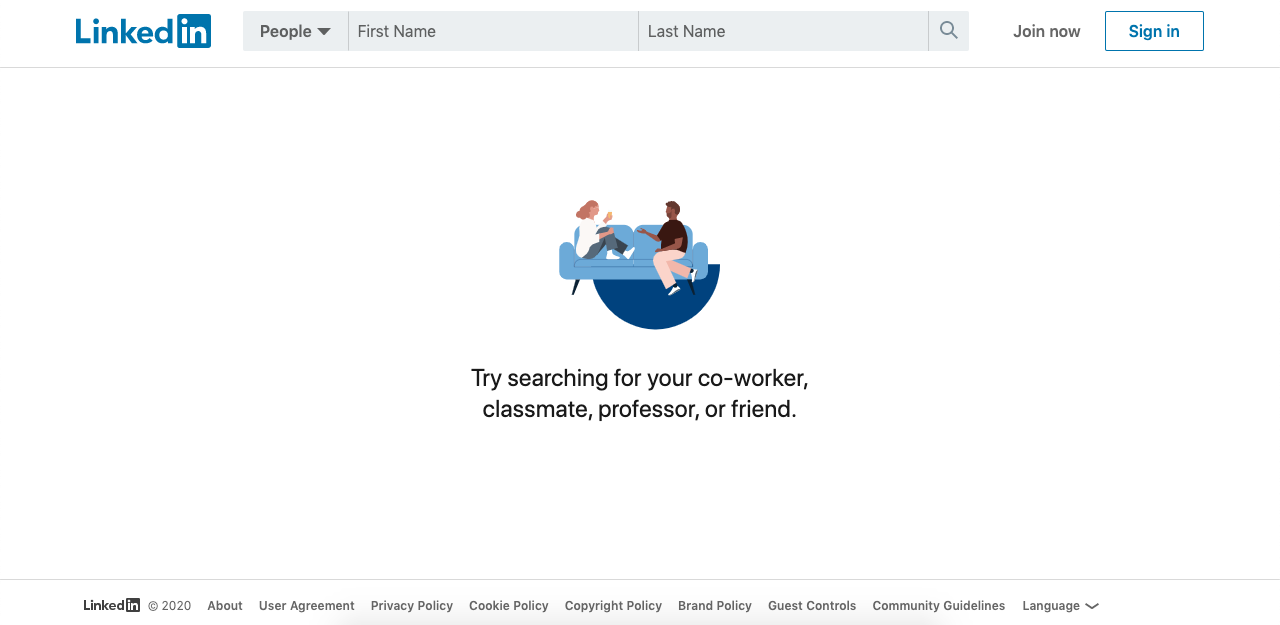 Another good tool for finding leads for free is LinkedIn. Since most professionals are on it, you can use it to find leads for free, as long as you have the time.
LinkedIn allows you to search for companies, job titles, and individual people. You can also get leads by looking up your current leads and figuring out who they're connected to and determine if they could also become viable leads.
Although it has millions of users, using it for lead generation may be time-consuming, especially if you don't pay for LinkedIn Sales Navigator.
Pros:
Free to use
Large database of users
Worldwide reach
Cons:
Very time-consuming
No lead finding automation or bulk research options
Doesn't always show users' contact information
How to get free leads with LinkedIn
You can find email leads with LinkedIn by performing reverse searches with your contact information. You can also find leads by looking up potential companies that may be interested in your products or services and finding out who works for them. Then you can determine if the user has listed their phone number with their contact information.
4. VoilaNorbert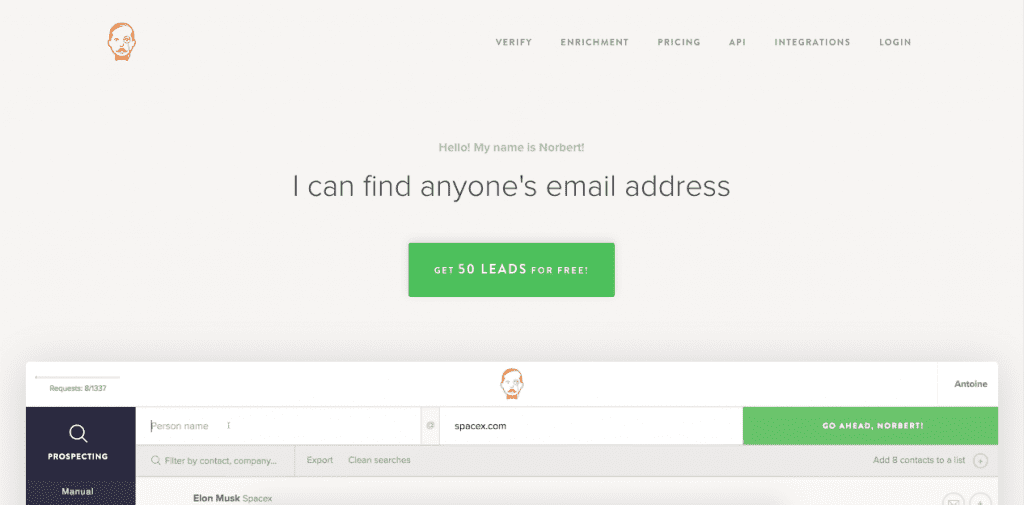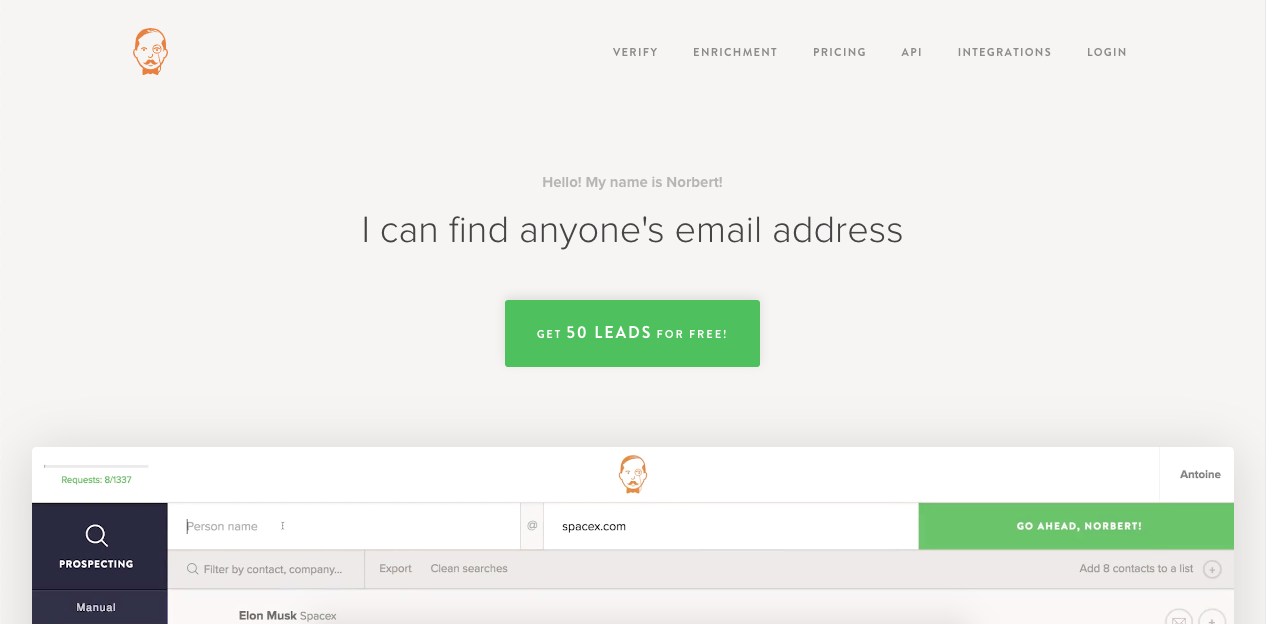 VoilaNorbert is another platform to generate leads online that you can use for free, although its free capabilities are very limited.
The platform allows you to look up leads through their name and company domain and will find their email. Although the platform is very limited, it's still a good and affordable option to find the email address of people you already know.
Pros
Dedicated to corporate leads
Easy to use
Decent amount of potential leads
Cons
Very limited free capabilities
No data accuracy guarantee
Users report consistent inaccuracies with contact information
How to get free leads with Voila Norbert
The platform is also very affordable, with 50 free monthly searches per account. Failed searches don't count toward search credits.
5. Facebook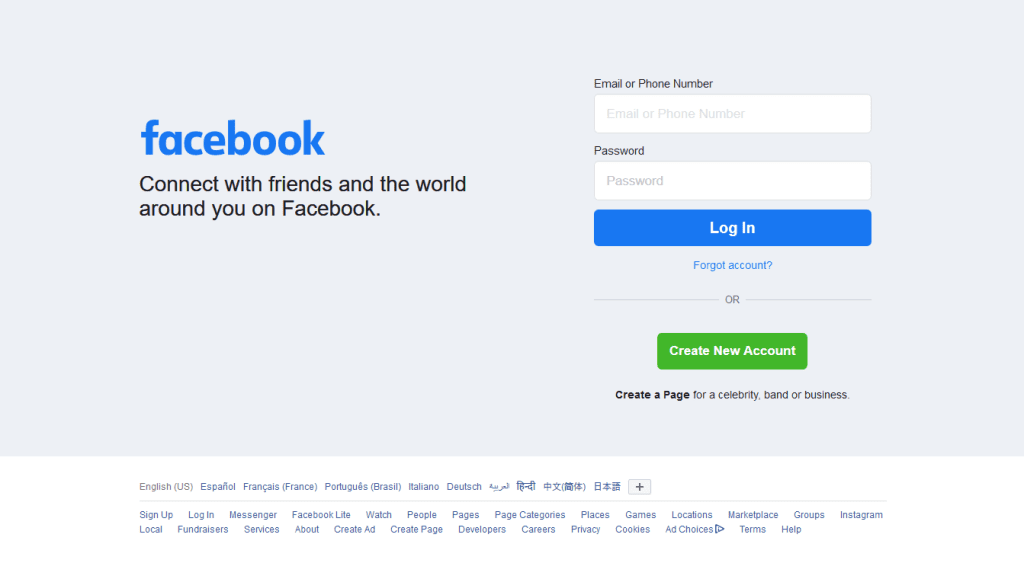 You can use Facebook to find email leads for free online if you already know the person you're looking for. With Facebook, you can perform reverse phone number lookups for certain people. Some people may also have their email addresses listed with their contact information, so you can easily connect with them once qualified.
Since people tend to keep their general information public and updated, you can use that information to enrich your existing data.
Pros:
Completely free. All you need is your Facebook account
Updated information directly from the user
Cons:
Very limited capabilities
No bulk lookup
Slow process
How to get free leads with Facebook
You can perform a reverse lookup by typing a lead's phone number with the area code in the search bar. Facebook will return the information of the user linked to that phone number. You can also target individual leads and search their profiles for other contact information and general data.
Although this approach is time-consuming, it gets reliable data from individuals, so it works best for companies selling high-value, long-term products, and services, like insurance companies or mortgage companies.
6. ZabaSearch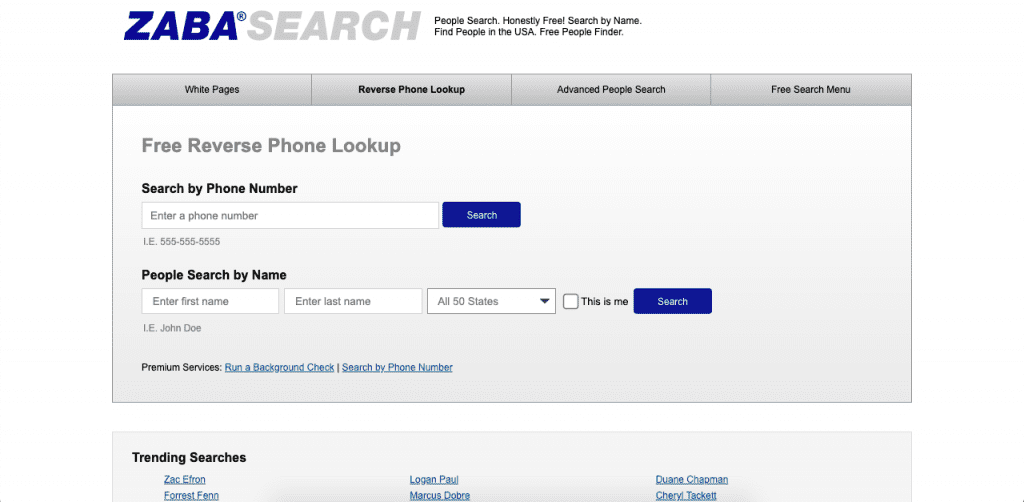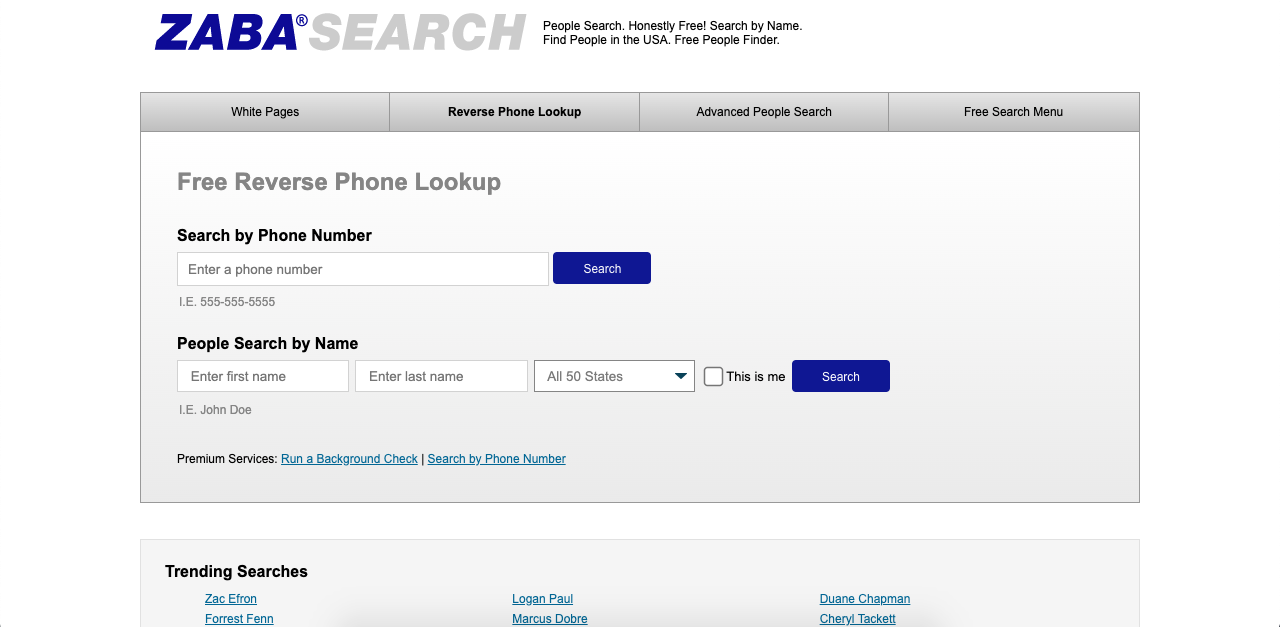 Another free database of public contact information is ZabaSearch. You can use this platform to look up leads for free by filling in the details you already have about them. The platform will use that information, like their social media summary, relatives, or other key information, to suggest potential matches.
This extra service is slow and expensive and doesn't guarantee information accuracy.
Pros:
Completely free platform
Extra services are offered for an extra fee on a lead-to-lead basis
Easy to use
Cons:
No bulk lookup
The data may be low quality, unreliable, or outdated
Only works in the USA
Won't necessarily give you business information
How to get free leads with ZabaSearch
To use ZabaSearch, write the name and location of your lead, or use their phone number if you want to perform a reverse lookup. The site will immediately show you the most likely candidates to fulfill your query.
7. Whitepages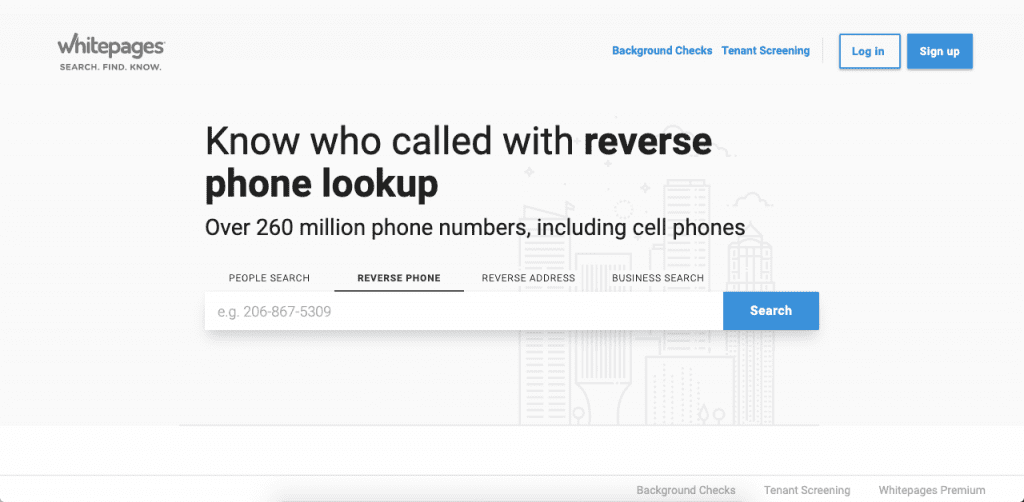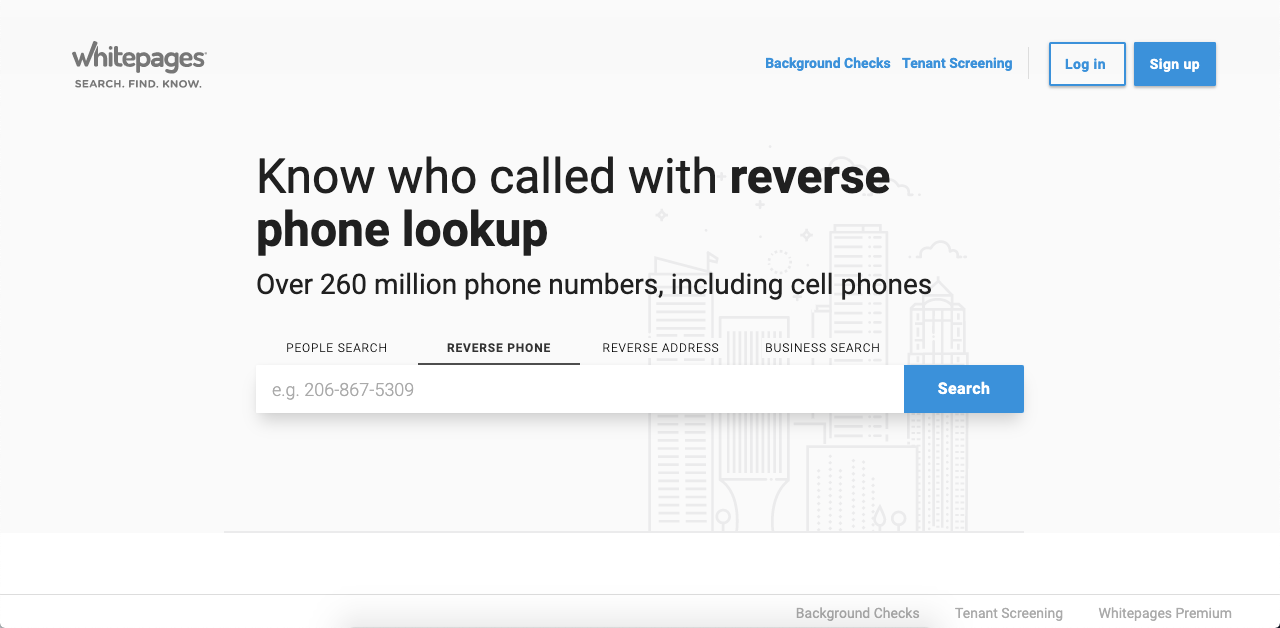 Like in days past, you can still look up leads for free in a "phone book" through the Whitepages website.
Although it only works in the United States, this website has a decent number of profiles for you to browse. However, remember that the information you may find will likely be extremely limited, usually just their phone number or address.
If you want more information, you can pay a fee for a background check.
Pros:
Free service
Extra services are offered for a fee
Cons:
No bulk research or automation to expedite the process
The data may be unreliable or outdated
Only works in the United States
It will likely not give you a lot of lead information
How to get free leads with Whitepages
Whitepages is very simple to use and only requires a name and location to find a person's contact information. Whitepages also allow you to use reverse lookup of a phone number to find who it belongs to.
8. Google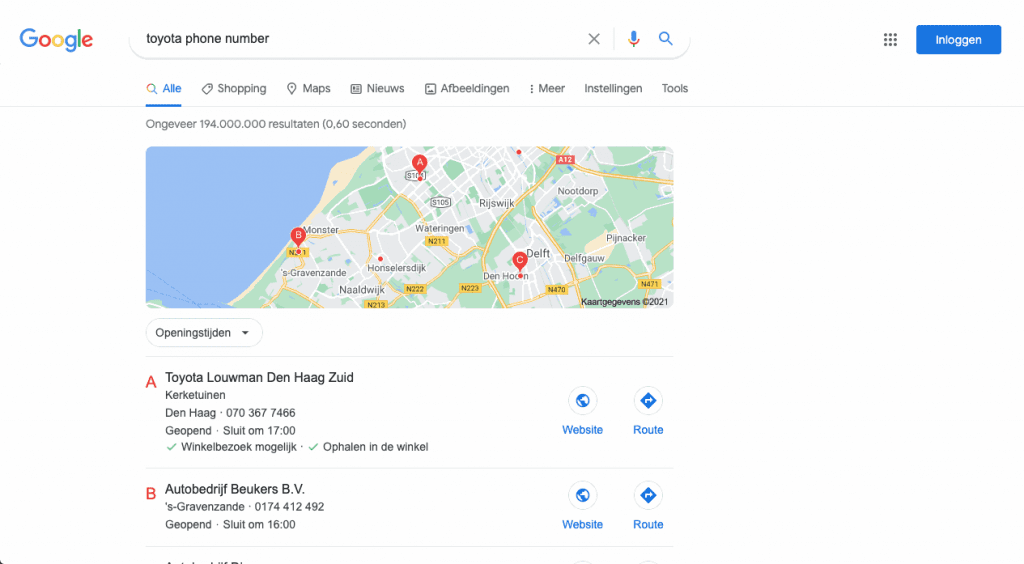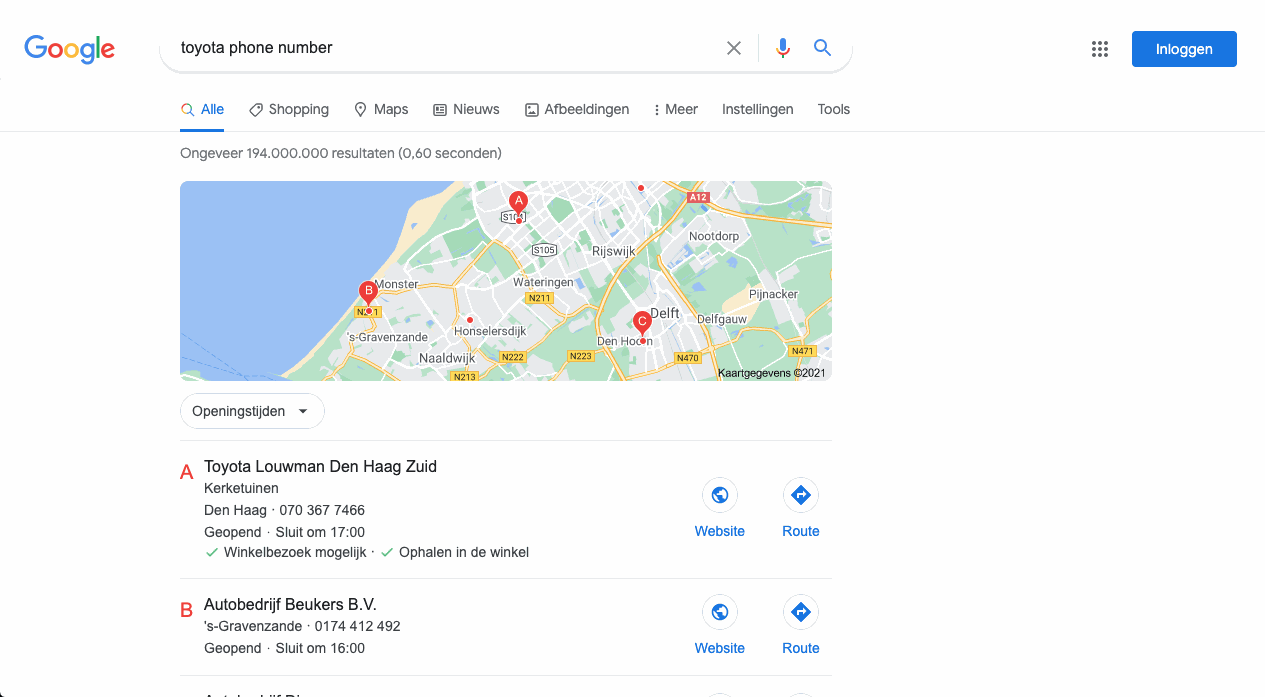 If you need a company's phone number, contact information, and business profile, you can usually find that information for free by googling them.
Most companies, small or big, have Google profiles with all the information relevant to customers, which tends to be relevant when you're looking for leads. Although this free service will only work if your lead is listed on Google. And it will most likely give you their company's phone number, but it may not include their direct contact information.
Pros:
Free service
Very easy to use
Accurate information
Cons:
Only good for companies, not individuals
Not scalable
Very slow process
How to get free leads with Google
Search for a company's name or the kind of business you're targeting. Since the platform shows you information based on your location, this approach is useful for construction companies, real estate businesses, and other local companies.
If you want to expand your reach, you can use VPNs such as Surfshark to change your virtual location to another to find leads in other locations more easily.
9. BeenVerified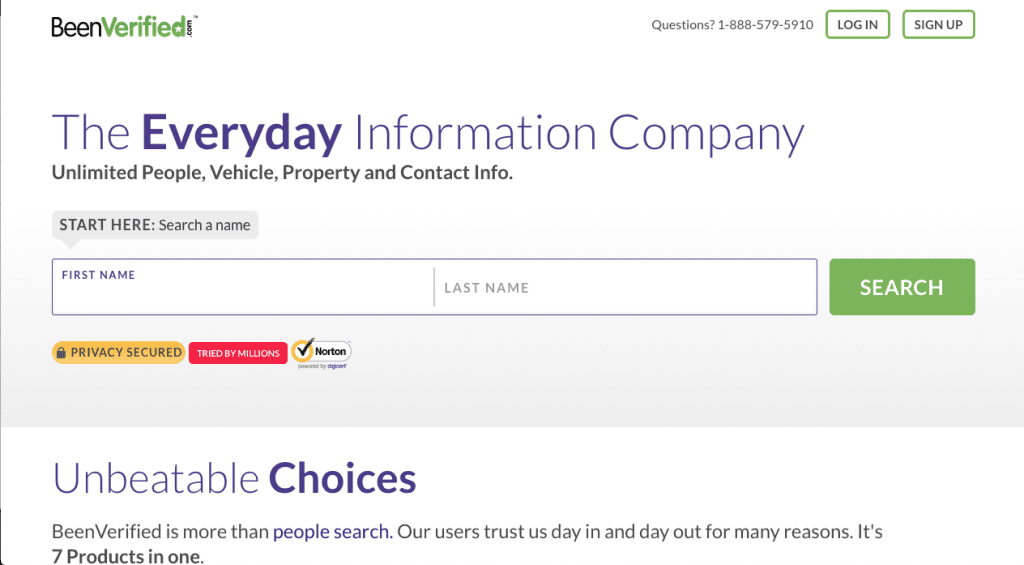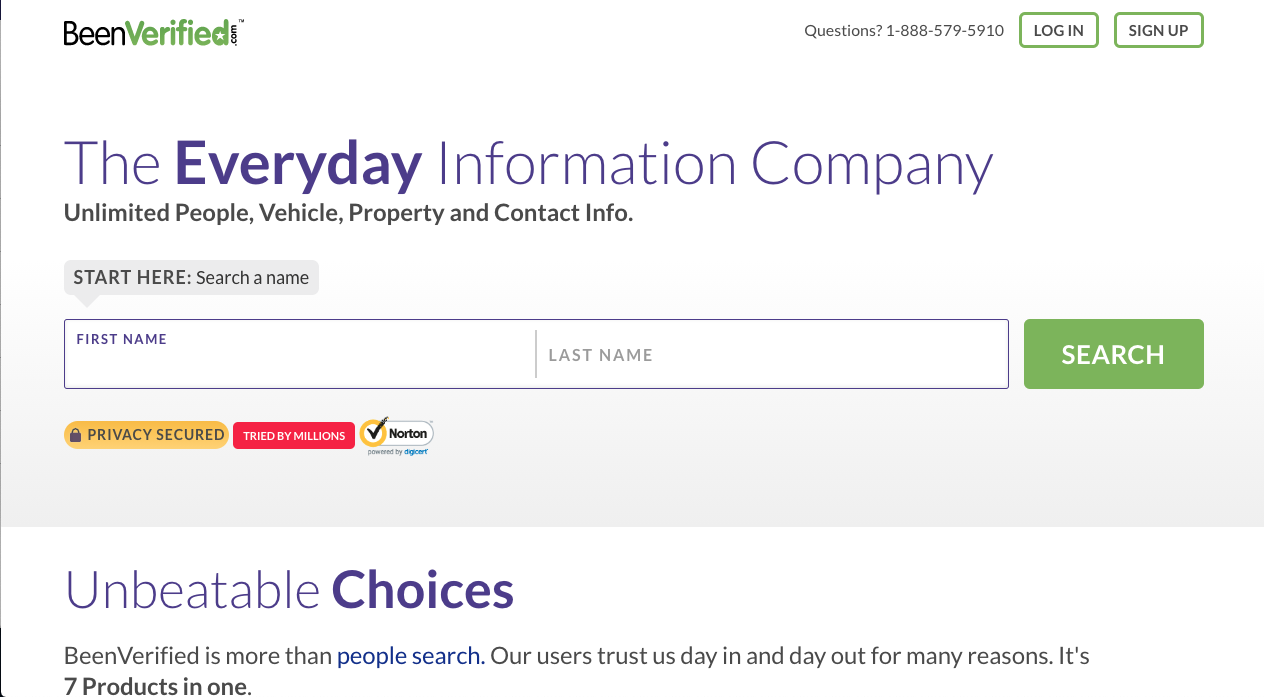 BeenVerified is another free tool you can use to find leads online. With it, you can look up individuals and find their data, such as their location, email address, age, social media profiles, and even possible relatives.
With this platform, you can perform reverse phone number searches, search by name and address, and even look up people's phone numbers through usernames and VIN numbers. It also allows you to search for unclaimed money toward your name or other people's names.
Pros:
Free option
Multiple lookup options
Cons:
Unreliable data
Only for USA leads
Not scalable for sustained lead generation
How to get free leads with BeenVerified
Since BeenVerified has no limits, you can use it to find leads by using a username, VIN number, phone number, and more. The platform will search through billions of public records of personal and business numbers to give you data related to the one you looked up.
10. SpyDialer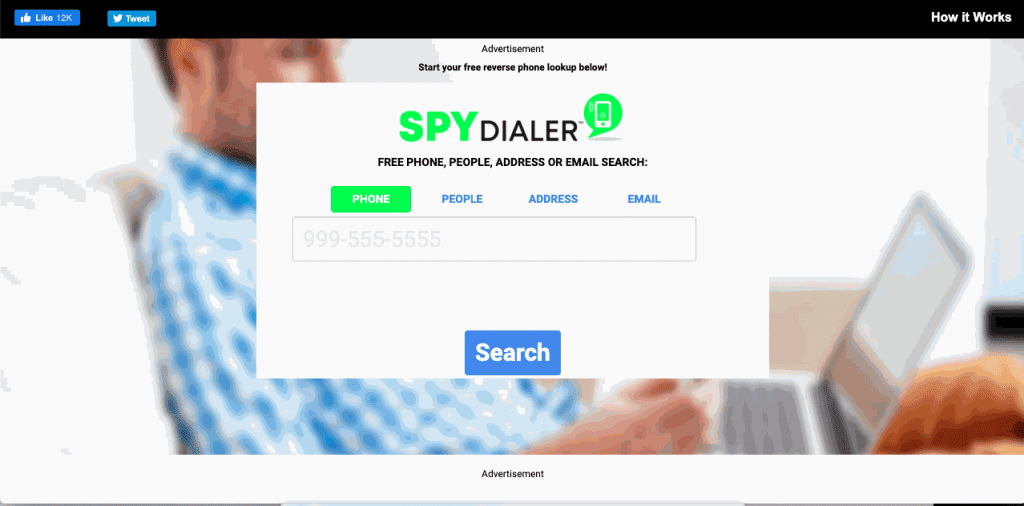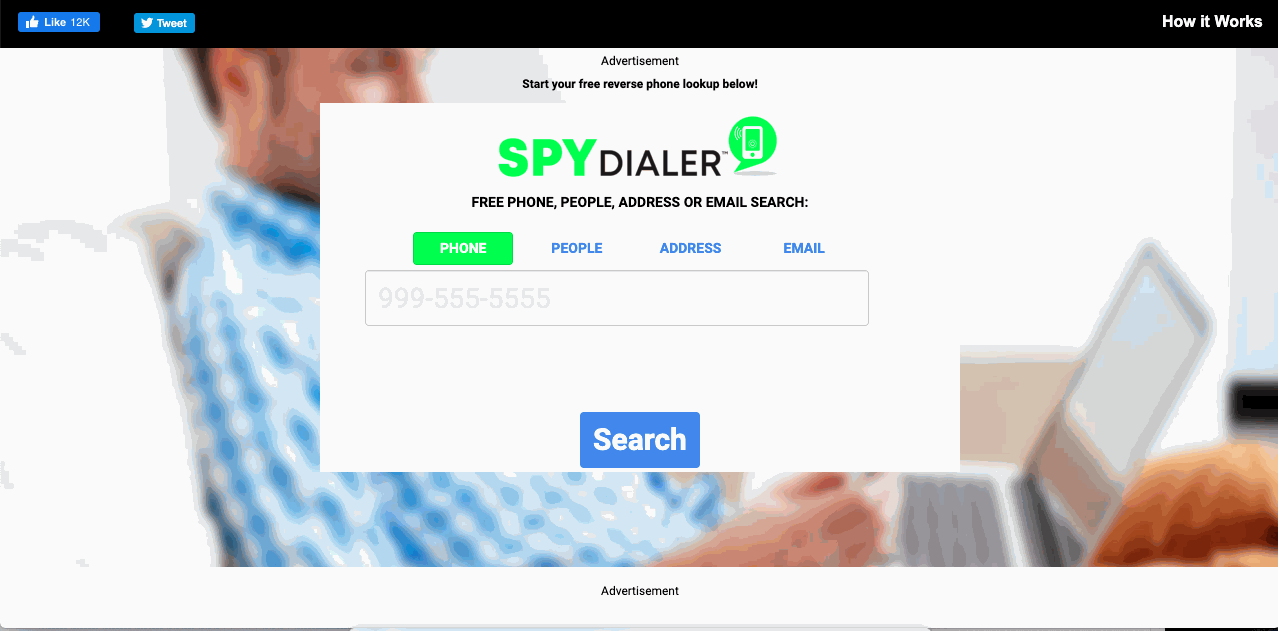 Created by a best-selling author and PI, SpyDialer is slightly different from the rest of the options listed here.
Although most free options limit themselves to searching public data sources, SpyDialer has the backup of a team of specialists. This has made it increasingly popular, especially regarding finding phone numbers.
Pros:
100% free tool
Multiple search options, such as name, email, and phone number
Cons:
Since it's free, there's no guarantee of the accuracy of the data
Only works in the United States
Not for sustained lead generation
How to get free leads with SpyDialer
SpyDialer gives you three options for finding a person's phone number: by using their name, address, or even their email address. You can also use it to reverse-search someone's phone number and find its owner.
11. InfoTracer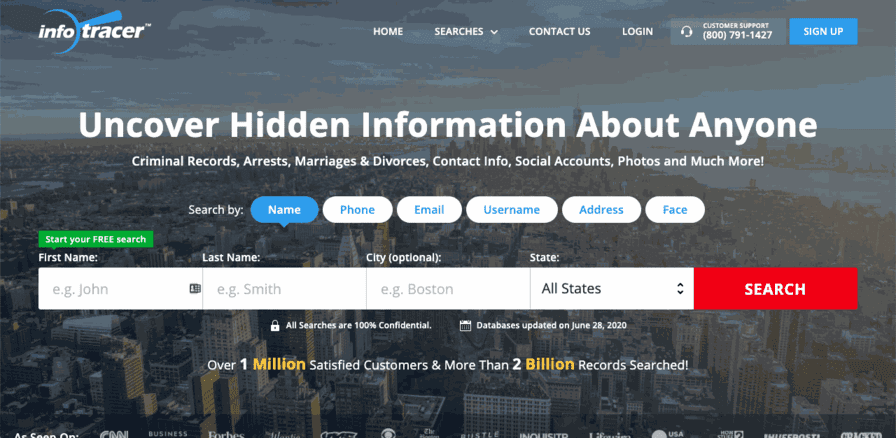 Another useful way to find free leads online is through InfoTracer. With it, you can get a full profile report. The report includes contact info, public records, text messages, social accounts, online activity, photos, and videos.
The tool lets you look up lead information through several data points, although there's no way to perform searches in bulk.
Pros:
Completely free tool
Allows you to search for leads with photos
Cons:
Unreliable data
Only works in the USA
Free only if you don't require more information per search
Very time-consuming to search for leads one by one
How to get free leads with InfoTracer
To use InfoTracer for free, search for a name, phone number, address, or email address. You can also search for people by using a clear photo of their faces.
12. Leadfeeder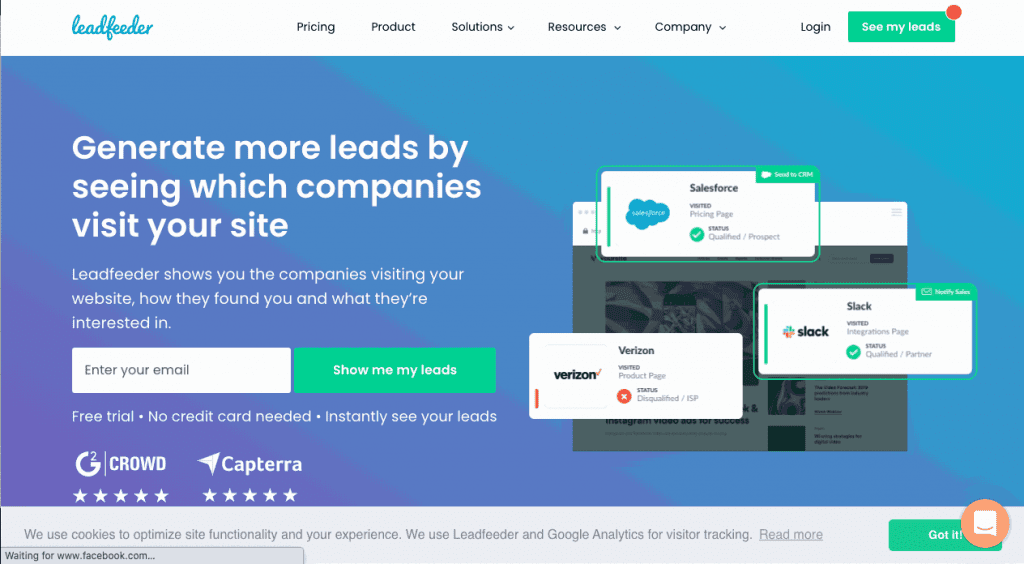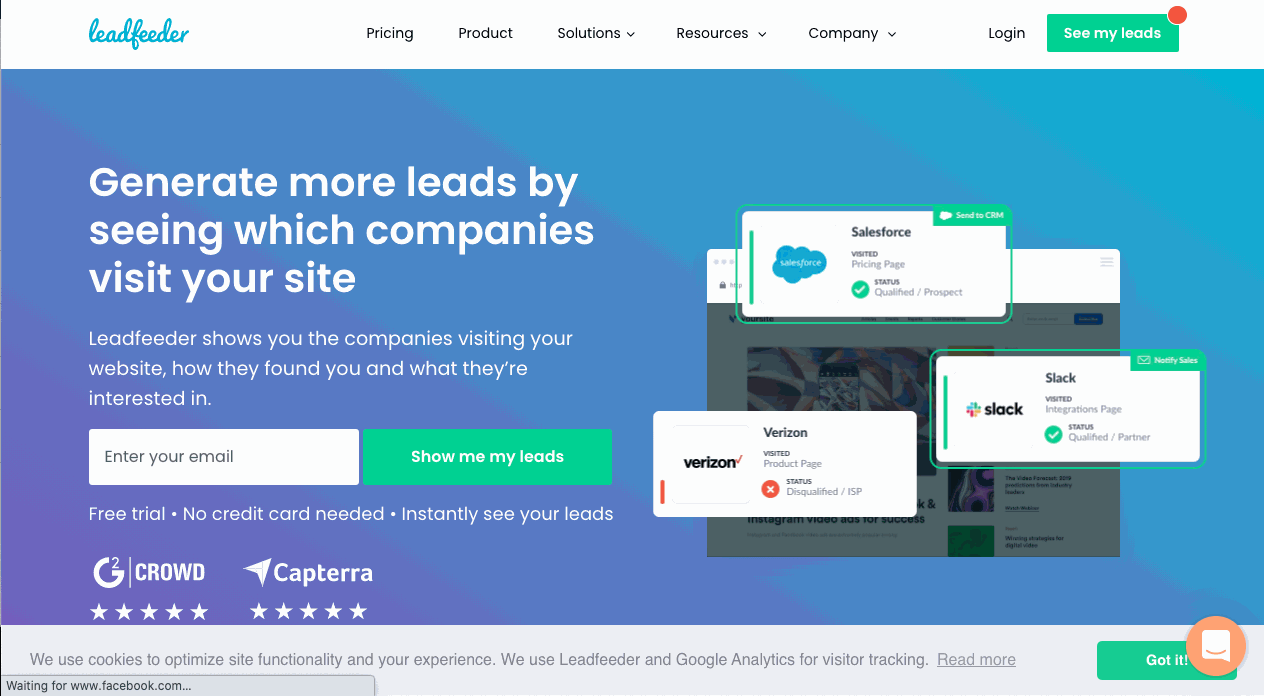 Leadfeeder is a different kind of lead nurturing and generation tool that, although limited, does provide a complementary way of generating leads.
The platform tells you which companies visit your website through your data. It can then find their contact information and some other lead information and send that information to you so you can follow up with them, even if they haven't given a single answer in a form or survey.
Pros
Good for getting contact information of your visitors
Useful for lead nurturing purposes
Cons
You can use this service for free for only 14 days, with no free or freemium versions available
No data accuracy guarantee
How to get free leads with Leadfeeder
To use it for free, you have to sign up for a free 14-day trial. Then you need to install the Leadfeeder tracker on your website. Once the free trial has ended, you'll need to sign up for a paid account with pricing above the industry average.
13. Hunter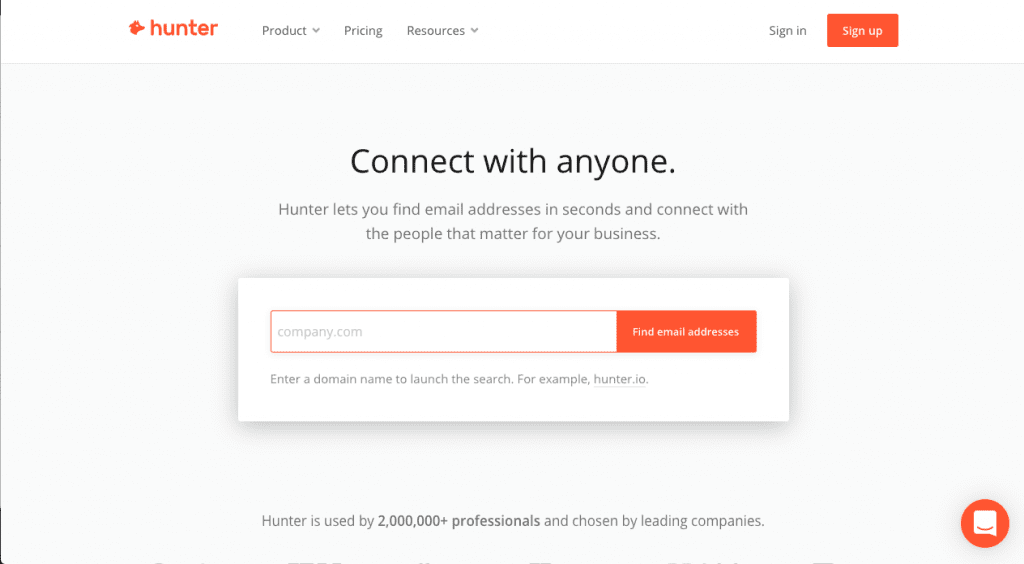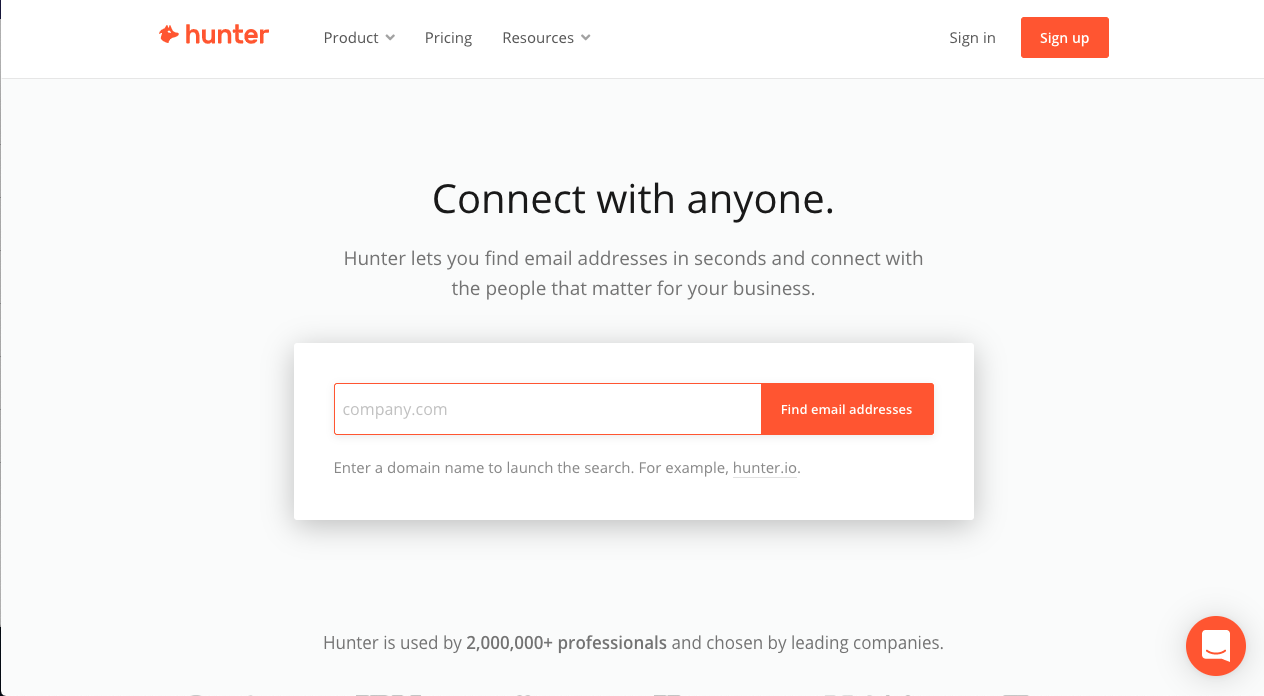 Hunter is another lead generator that can be used to find free leads for a limited time. You can use the tool to find leads based on their name and company, browsing specific industries and companies.
This tool is made for sales leads, so the information you receive will usually be focused on business purposes.
Pros
Sales lead generation information
Easy to use
Multiple ways to find data
Cons
Very limited free capabilities
No data accuracy guarantee
How to get free leads with Hunter
You can use the tool for free to search for up to 100 leads. You'll then have to pay for an account. If you want to continue using the tool for free, you'll have to keep creating new accounts.
14. AeroLeads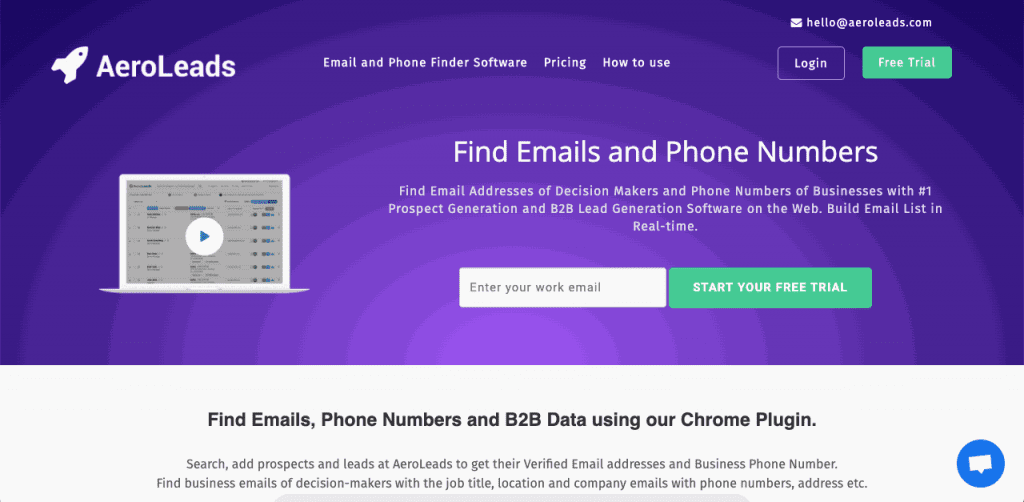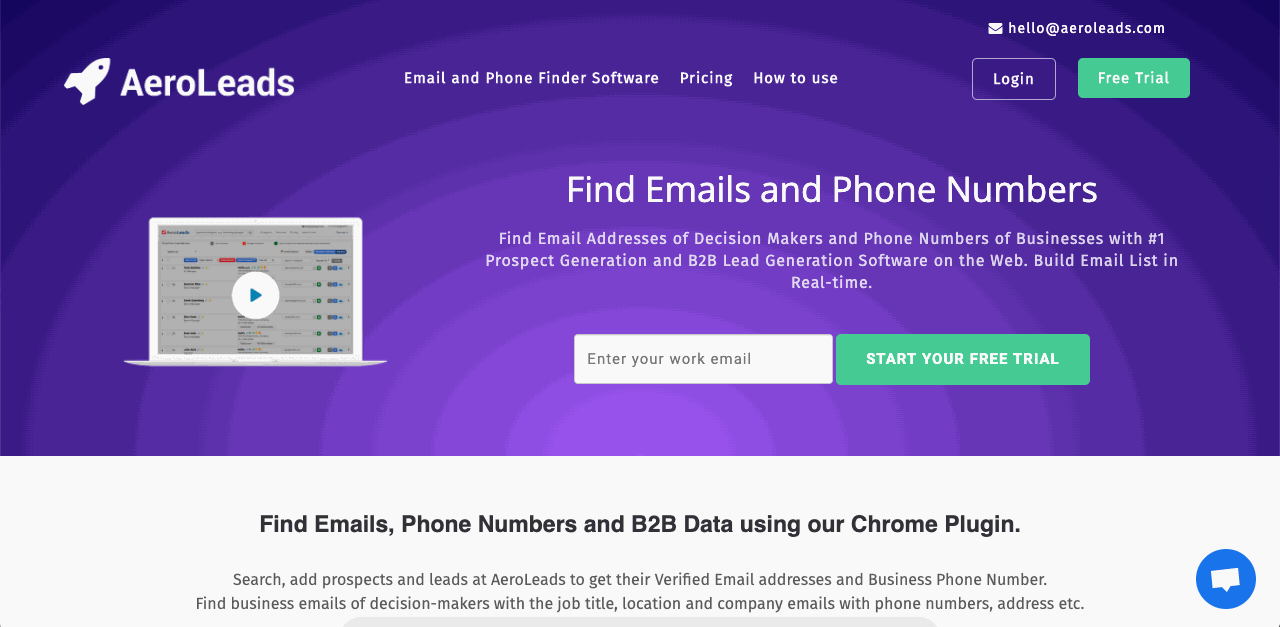 AeroLeads is another B2B sales lead generation platform with limited free capabilities. It works with a Chrome extension that helps you find contact information while browsing the web.
With that Chrome extension, AeroLeads can find phone numbers, email addresses, and other professional information from your leads.
AeroLeads Pros and Cons:
Pros:
Information made for sales leads
Easy-to-use platform
Cons:
No data accuracy guarantee
No bulk search capabilities
How to get free leads with AeroLeads
To use AeroLeads for free for 14 days, you'll need to create an account. Then install the free Chrome plugin, and search for the people you're interested in on pages like LinkedIn, CrunchBase, and AngelList. Once you find your leads, add them to your plugin list.
You'll have to keep creating accounts if you want to use the platform.
15. Skrapp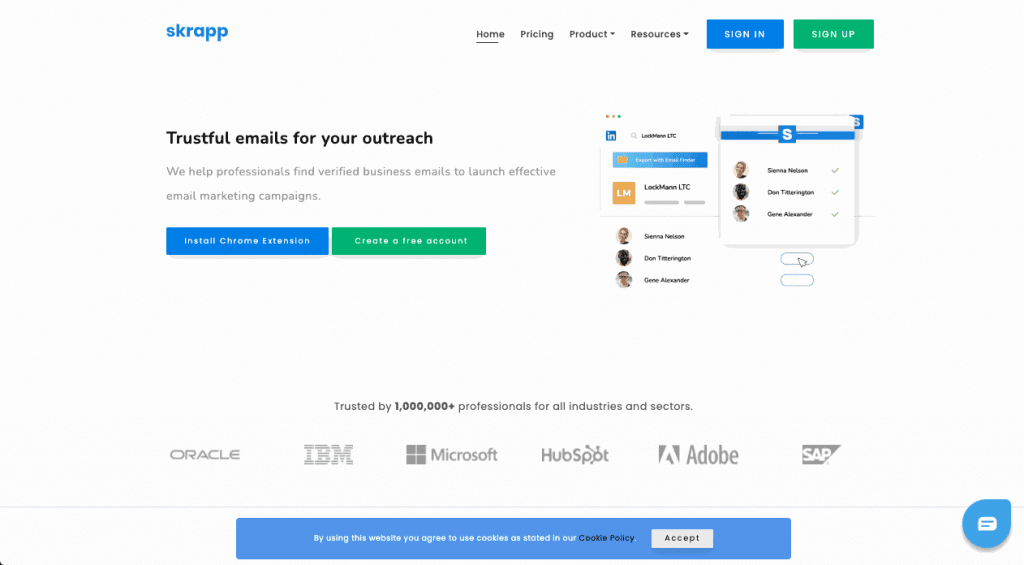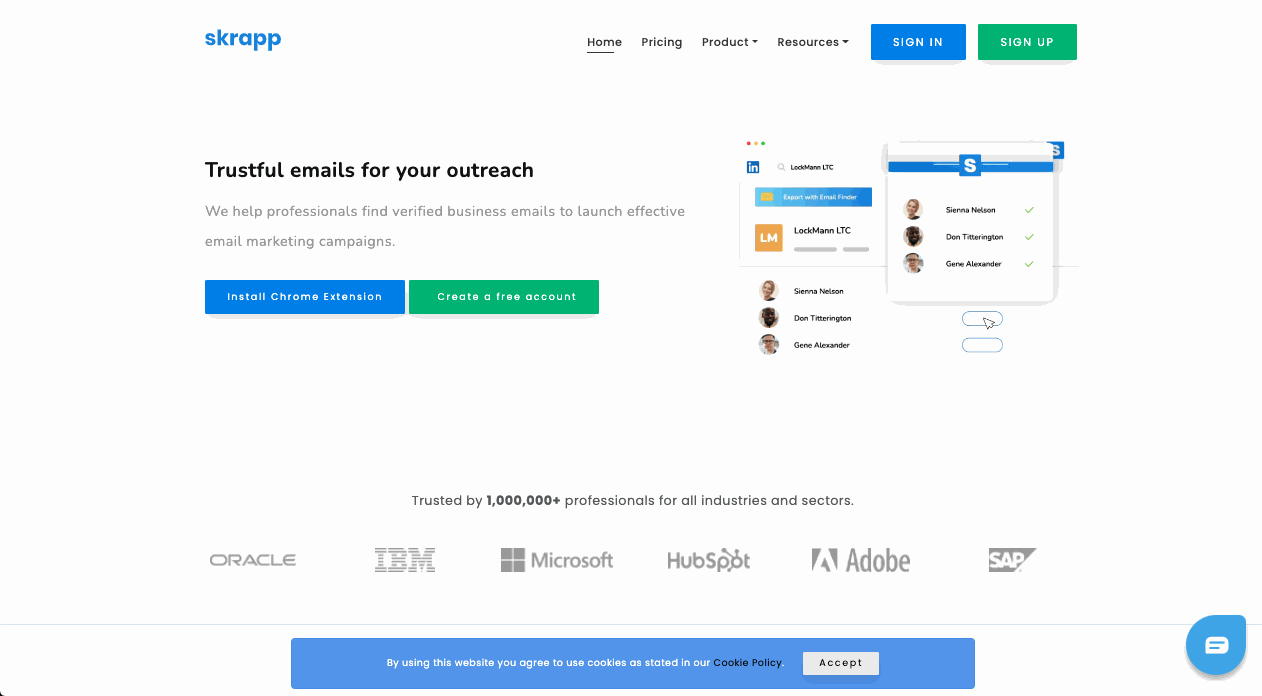 Skrapp is a tool for finding sales leads that was created specifically to find a LinkedIn email address. The tool works through a Chrome Extension.
When you're on a person's LinkedIn profile, you can use the extension to find their email address. The platform will store their email address for you.
Pros
Good for lead generation
Great tool if your email leads come from LinkedIn alone
Easy to use
Cons
It can only be used to find people's email addresses on LinkedIn
No bulk search capabilities
No other information is given from the lead
How to get free sales leads with Skrapp
You can use Skrapp for free to find up to 150 emails/month without paying a premium. You can also use multiple accounts to expand your limit through them.
Frequently Asked Questions about Getting Free Leads
Here are the answers to your most frequently asked questions about finding free leads online:
Is it worth it to sign up for a free trial of prospecting tools?
Yes, as long as it's the right tool. For example, with UpLead, you get access to 140+ million leads, vibrant profiles, and a data accuracy guarantee. You can try it for free, knowing the leads you find will be valuable, accurate, and filled with information to convert them into paying customers.
Where else can I get free lead generation services for my business?
The simplest way is by defining your customer persona and knowing where to find them. Once you've found them, you can ask them for their contact information. You can also use your website to get leads by capturing their information in exchange for premium content or by asking them to fill out a survey.

You can also generate leads for free with a blog through an inbound marketing blog post, making better use of your current traffic and finding prospects willing to give their information through forms or surveys.
Grab Free, Hot, and Verified Leads
Getting leads for free can be a game-changer for your business. Finding people interested in your solution can dramatically increase sales and take your business to the next level.
However, not all free leads are created equal. Sign up for UpLead's free trial, and start getting valuable leads that you'll actually end up closing.