Ever wished you could consistently close more deals? Sure, you have – every business does.
And whether you're closing at 1%, 5% or 50% – one sure way to get more deals down the pipeline is to gather more leads.
So read on to discover 20 tools that will help your sales prospecting efforts – and generate more leads for you.
What Is Sales Prospecting?
Sales prospecting is everything your reps do to generate more leads. For example, cold calling. Cold emails. Attending events with the chief purpose of getting prospective clients' information.
It's the first step to your sales pipeline. It's how you get interested parties in the door.
In a nutshell:
It's when inbound reps make outbound calls or send outbound emails to cold leads in the hopes of getting them interested in the product or service they're selling.
Note the use of "get them interested". The purpose of sales prospecting is to get them interested – not to sell them. So, all you need to do it whet their appetite. No close necessary just yet.
Sales Prospecting Tools
Sales prospecting consists of different steps. Let's dive into these stages and learn more about suitable tools for each of them.
Creating a Prospect List
You can't get leads in the door without a list, and these tools will help you create that list.
UpLead – A Quick, Easy Way To Pull Thousands Of Valuable Contacts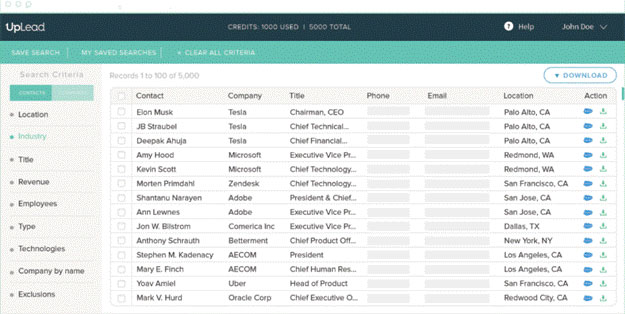 UpLead provides a database of thousands of key contacts in various industries. With almost endless search filtering options, you can customize your list the way you want it.
Filter by job title, industry, sic code, location, job function, management level, etc. Over 50 criteria to filter by.
Apart from the 7-day free trial, UpLead has three pricing options. The Basic package is $79 per month, Plus is $199 per month and Professional $349 per month.
Check out the pricing plans in more detail here.
LinkedIn – One of the Best Ways to Find and Connect With Employers and Clients

LinkedIn started out as a social recruitment platform. Kind of like a Facebook for the business world. But has since expanded to offer something for everybody.
Whether you're looking for prospective clients or you're a marketing agency looking to sell your services, there's a LinkedIn package that can help you. Various filtering options between the different packages can make for an effective lead search.
The Basic package is $29.99 per month but is virtually useless for sifting for leads. Premium Business sets you back $59.99 p/m but is far more effective for looking for prospective clients. And Sales Navigator is $79.99 p/m – most effective for marketing agencies. They also offer a 30-day free trial.
Crunchbase – Advanced Search, Prospect Charts and Custom Alerts to Stay Up to Date With Your Leads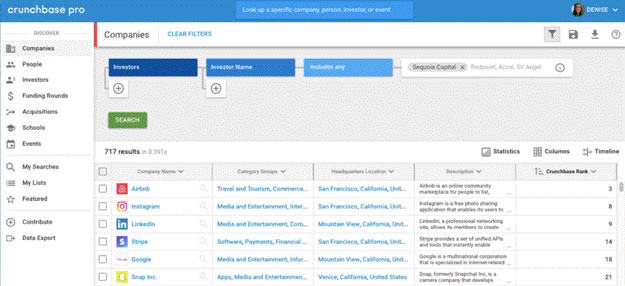 Advanced search allows you to filter out the Crunchbase database and find leads relevant to you. And then analyze and keep an eye on these leads with charts and alerts.
Crunchbase offers a free plan, but it's basically just to have a look around. Their standard package will set you back $29.99 p/m, and they also offer custom plans.
BuiltWith – Find Out More About Your Leads Before You Pitch to Them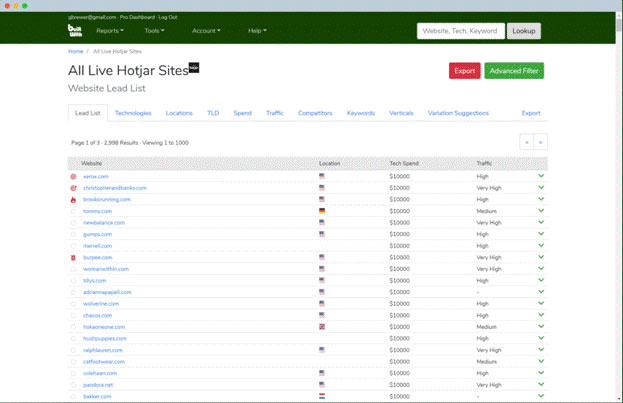 BuiltWith allows you to find leads based on their websites. With their database of over a quarter of a billion websites, they're sure to have the leads you're looking for. Along with the web technologies your leads use.
They are the most expensive in this category. Their Basic plan costs $295 p/m, the Pro plan is $495 p/m, and the Team plan is $995 p/m. However, their Individual plan is free to use.
Finding Email Addresses
Sometimes you want numbers, sometimes you want email addresses. These tools are great for the latter.
UpLead – Get Current Email Addresses of Thousands of Companies Quickly and Easily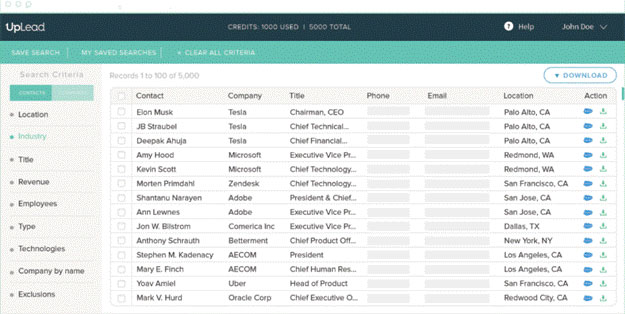 Find current, up-to-date email addresses for thousands of leads relevant to your market.
With the previously mentioned advanced search with over 50 filters available, you can find the perfect leads for your business – and their email addresses. For when cold calling just isn't your thing.
Again, the three packages are $99, $199 and $399 – with a 7-day free trial available on the package of your choice.
Hunter.io – Find Email Addresses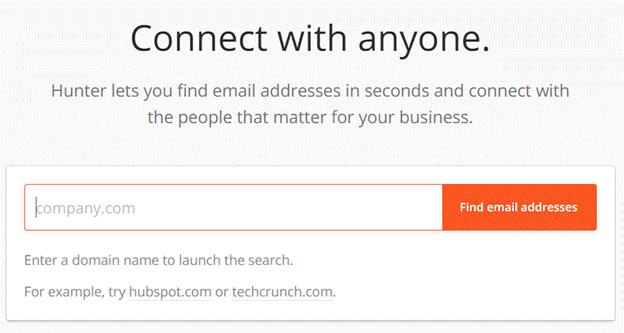 Hunter lets you search for email addresses by company and export your results to CSV files.
They have various plans available. There's a free plan that lets you try out the software. And then it's anything from $39 to $399 p/m – depending on your needs and preferences.
Voila Norbert – A Specialized Tool to Find the Right Email Addresses for Your Lead Pool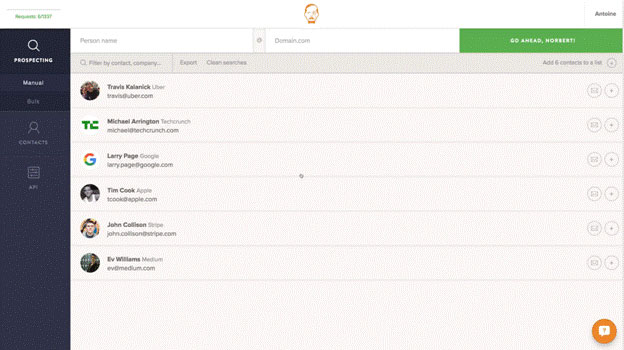 With Voila Norbert, you can find current email addresses of corporate decision-makers in various industries. Featuring email validation and targeting assistance, Voile Norbert is a quality tool to have in your prospecting arsenal.
They have a unique feature on pricing, where you pay per lead at $0.10 per lead. Their subscriptions start at $39 p/m and go up to $399 p/m.
FindThatLead – Another Specialized Email Finder That Lets You Search By Company Name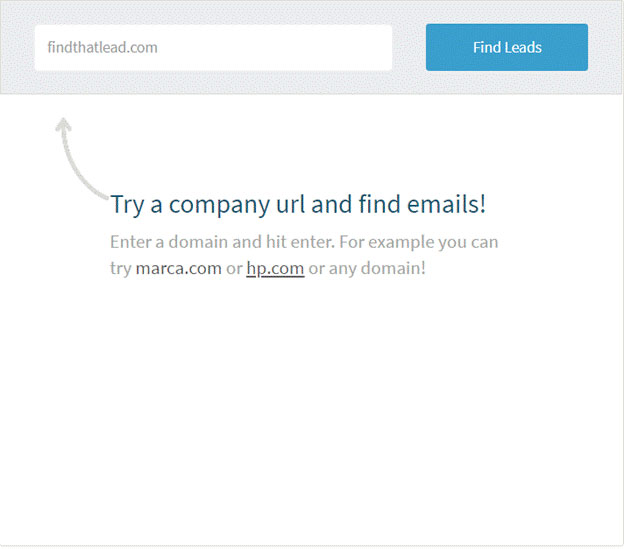 As with hunter.io, you can try their search feature right on the website. Type in any company you fancy and find the right email addresses. But you'll have to sign up first.
FindThatLead is free to try. And the paid options run from $29 to $399 p/m for various bells and whistles, as well as additional users.
Enrich and Gather Lead Information
When you need additional information on your leads, these are the tools to look to.
Clearbit – Find and Qualify Your Ideal Prospects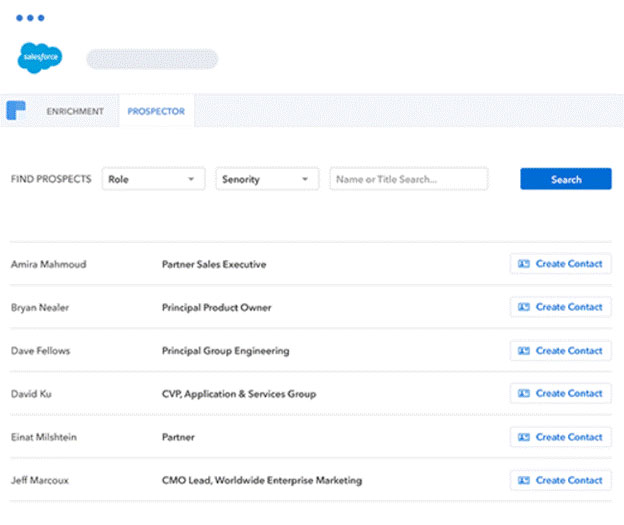 Get contact information, roles, current time and more with Clearbit. Perfect for when you want a little more information on your prospect list.
Depending on your CRM, Clearbit's Enrichment solution can cost anything from $99 p/m to $12,000 a year.
Detective.io – Automate Your Prospect Research (So Your Reps Have More Time to Sell)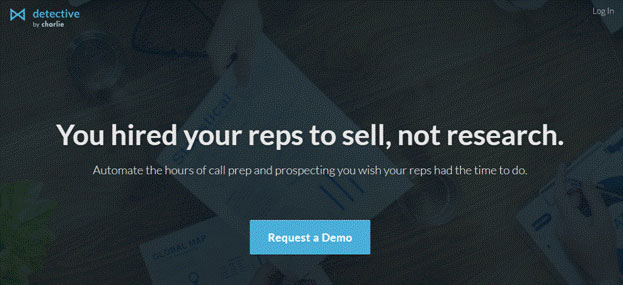 Detective.io sifts through thousands of records to find valuable and applicable information on your lead list. So your reps can spend less time researching and more time selling.
There's no pricing information on their website, but if you'd like to give them a try you can request a demo.
FullContact – Get Information by Person or Company and Find Their Online Identity
Having more information is never a bad thing when looking for leads. And FullContact helps with just that – getting as much information as possible on your lead lists.
They have a trial plan, a $499 p/m plan and also offer custom plans.
UpLead – Search a Fully Pre-Populated Database With Prospect Information Ripe for the Picking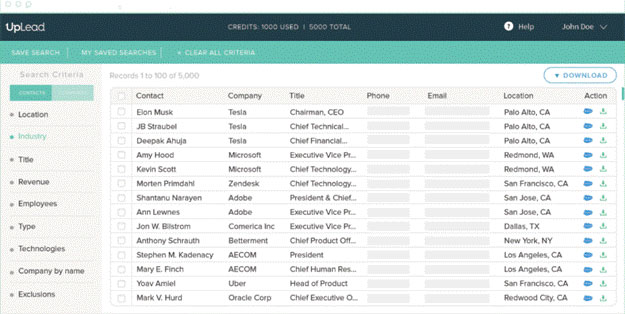 UpLead already have a fully populated database with all the information you need in order to "know' your customers.
Again, we've got those three pricing options to suit any budget and a 7-day free trial.
Make Cold Calling Easier with Automation
Voiptime Cloud ‒ Increase the number of live conversations up to 300%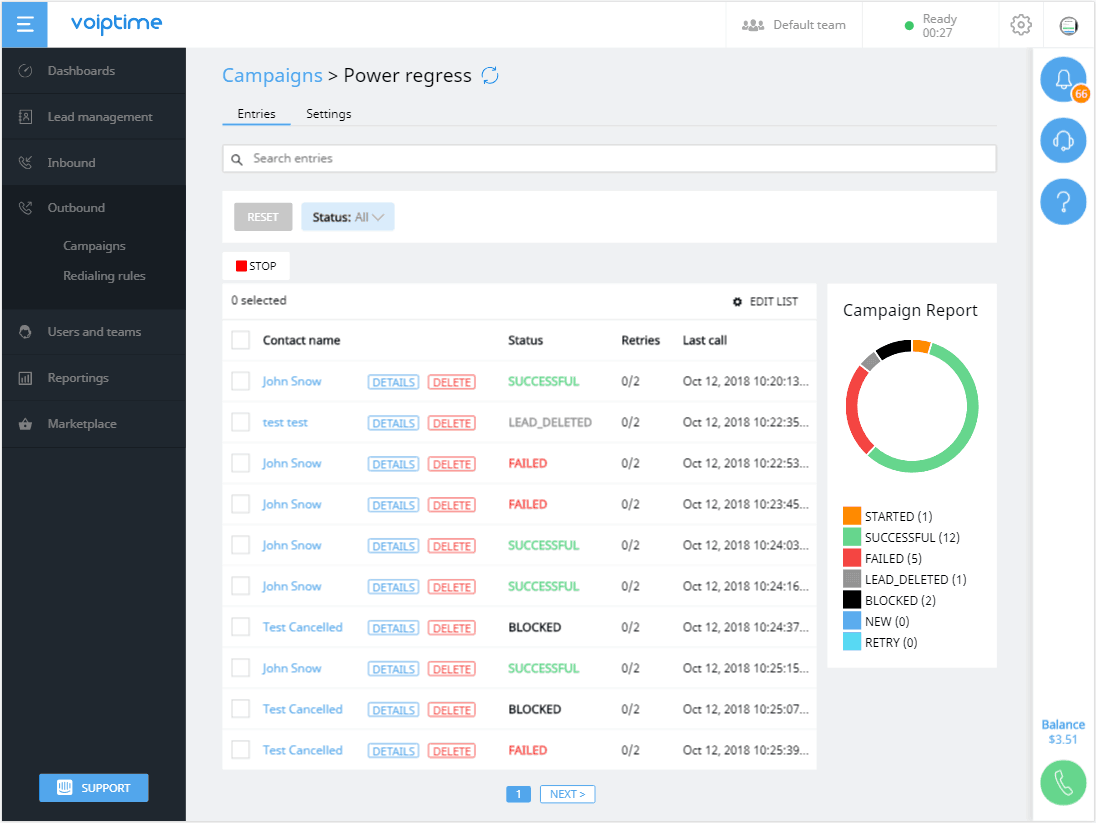 Voiptime Cloud is your go-to software for reaching the highest figures fast. This is an all-in-one cold calling software with a built-in CRM system that provides the sales team with the productivity and performance tracking tools, gives them easy access to all the necessary lead information, and automates the routine dialing process.
Voiptime Cloud will be especially useful for the companies that have a high volume of outbound calls and work with clients internationally.
Make Scheduling Meetings Easier
Turn your scheduling into less of a chore with these automation options.
Calendly – Schedule Your Meetings in Just a Few Clicks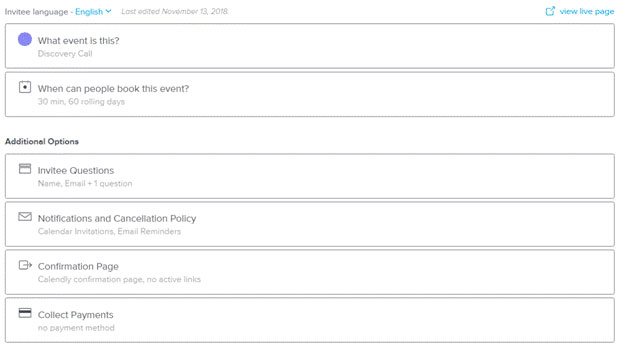 Calendly lets you set your available time slots and allow clients to book a meeting with a few clicks. They just click your special link, choose a time slot and the meeting is automatically added to both your calendars.
It's a very affordable tool with free, $8 p/m and $12 p/m plans available.
Clara – Set Up Your Own Automated Meeting Flows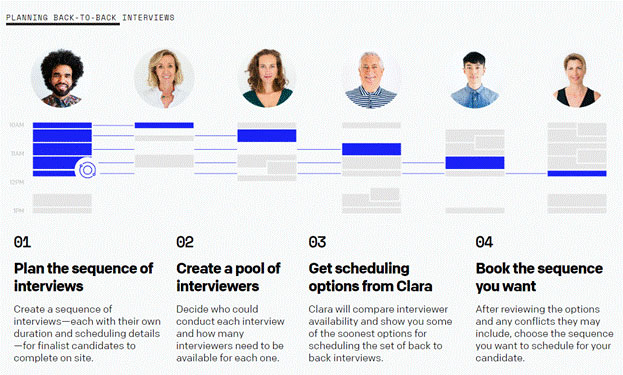 Clara lets you plan out sequences of meetings. Specifically for the recruitment sphere, it can easily be used to schedule client meetings and follow-ups.
Assistant.to – Schedule Meetings With Just One Email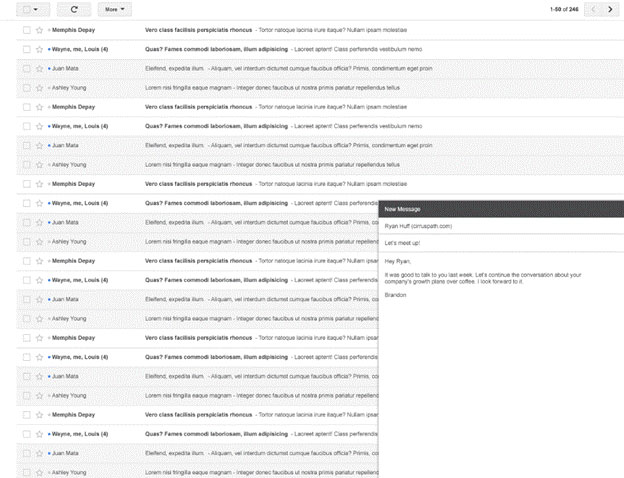 Assistant.io is another scheduling automation tool that lets you book meetings with a single email.
And it's free to install for Gmail.
AcuityScheduling – A Personal Assistant That Books Your Meetings for You
AcuityScheduling gives clients a real-time view of your availability, allowing them to book a slot and even pay for your time online.
It's free to use, but also has plans for $15, $25 and $50 per month.
Make Sending Emails a Breeze
After creating a promising list of leads and gathering valuable related information, it's time to send some emails. Of course, you could use Gmail to reach out to your prospects one by one. But the following apps can help you automate this process.
PersistIQ – Manage Your Emails Simply And Intuitively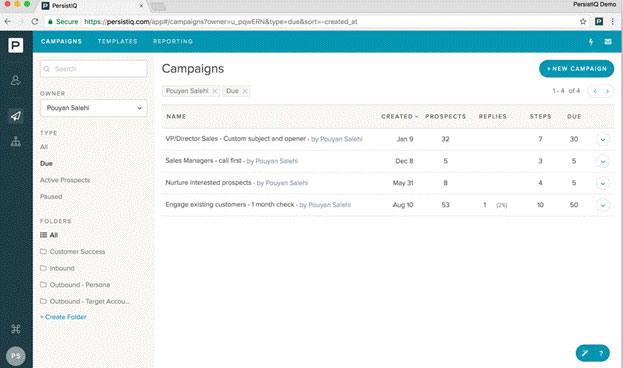 PersistIQ is a simple tool to help your emails go smoothly. Create campaigns or single email blasts – quickly and easily.
They've got 3 plans ranging from $40 to $120 p/m.
Boomerang – Future-Date Emails, Set Reminders and More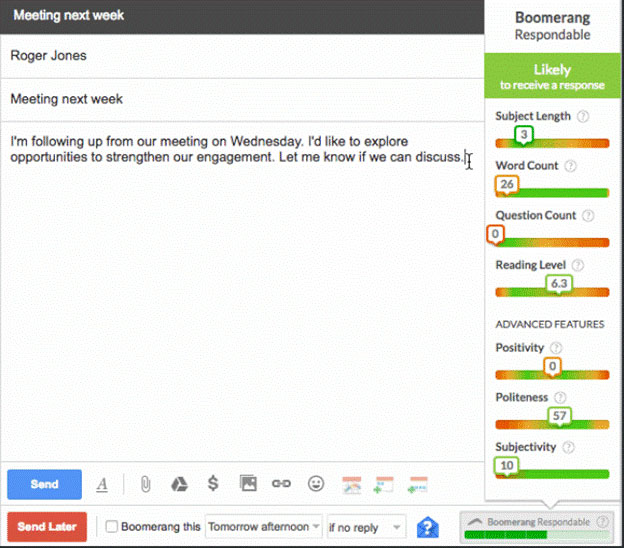 Boomerang is a great tool that drops hints on email effectiveness while you type. You can also schedule emails to be sent in future and set reminders for yourself.
There's a free plan and paid plans are ranging from $4.99 to $49.99 p/m.
Mailshake – Specifically Designed to Power Your Cold Campaigns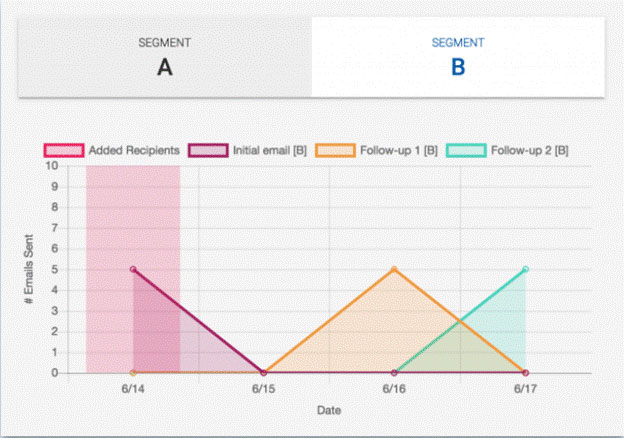 With Mailshake you get access to tons of proven templates, automatic scheduling and more. You also get easy split testing capabilities with the Pro package.
They only have two packages, the Basic for $29 p/m, and the Pro for $49 p/m.
Reply – The "Sales Acceleration Platform" for Email Management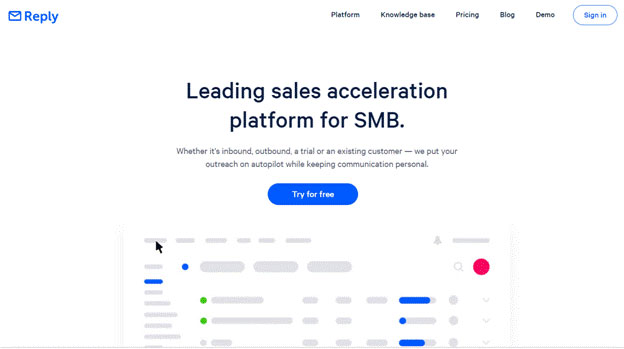 Reply is a great way to make your outbound lead generation automatic. Or, as they state it, "on autopilot".
Their business plans run between $200 and $500 per month, with enterprise plans also available.
Go Forth And Prospect
With these tools, you'll soon be swimming in leads.
Of course, there are thousands of great tools out there – and we can't list them all.
So which are your favorite tools? Both those that made the list and those that didn't. Which ones have you used personally?
Let us know in the comments.