Building a high-quality B2B college email list can be challenging. With so few tools and limited information available on the subject, it's no wonder companies often fall short when trying to generate leads related to higher education. In this article, we'll cover how you can build high-quality college mailing lists in no time.
By the end of this article, you'll know how to create and curate your mailing list and will be ready to start connecting with potential customers.
Let's get started.
Quick Links:
What Is a College Email List?
College email lists are lists of potential B2B leads who work in the higher education industry. These lists feature the person's name and email address and often include further information on the lead's identity and demographics.
A college mailing list can be quite valuable for companies catering to college-related products and services, like those selling office supplies, event packages, and digital tools for teachers and students alike.
What Types of Buyer Personas Can Be Part of a (B2B) College Email List?
Here are the types of buyer personas you may find in a college mailing list:
Management and Administration
Management and administration workers are the people handling different organizational tasks related to the college, including maintenance, real estate management, campus planning, sustainability management, and more.
This buyer persona tends to use digital campus management tools to conduct and automate multiple parts of their job.
HR Staff
HR staff is in charge of mediating the relationship between the college and its employees and hiring and firing personnel. This buyer persona commonly uses digital prospecting tools to find personnel, perform background research, and manage information regarding current employees.
IT Staff
IT staff is in charge of the software and hardware needed to run the school. They keep up the servers, develop digital solutions, maintain the wifi network, build the intranet for employees, and much more.
Research Administration
Research administration is in charge of the scientific research performed at the university. This department is present in most universities and handles budgeting, staffing, approval, purchases, and other tasks related to research projects. 
Teaching
The teaching staff is composed of personnel in charge of educating students. This includes all persons in charge of a physical class or digital teaching, including guidance counselors. Teaching staff can benefit from digital tools made to keep track of students. They may be interested in audiovisual teaching aids and other products to help conduct their classes.
Health Services
College health service staff include medical personnel capable of providing students affordable, primary medical care. Depending on the college, the health service persona may be as narrow as a couple of nurses or could include professional physicians and mental health experts.
Event Management
Event management personas cover the people in charge of planning, supervising, and executing campus events. These include open house tours, scientific symposiums, and graduation parties.
The event management buyer persona is only present in larger universities. In smaller colleges, the management and administration buyer persona usually absorbs event management tasks.
Publication
Publication buyer personas include those responsible for writing and collecting articles, features, and other content for students and college staff. This user persona's main job used to revolve around a campus newspaper. Today, people included in publication buyer personas also develop online content for the college's website and social media.
How to Buy a Useful College Email List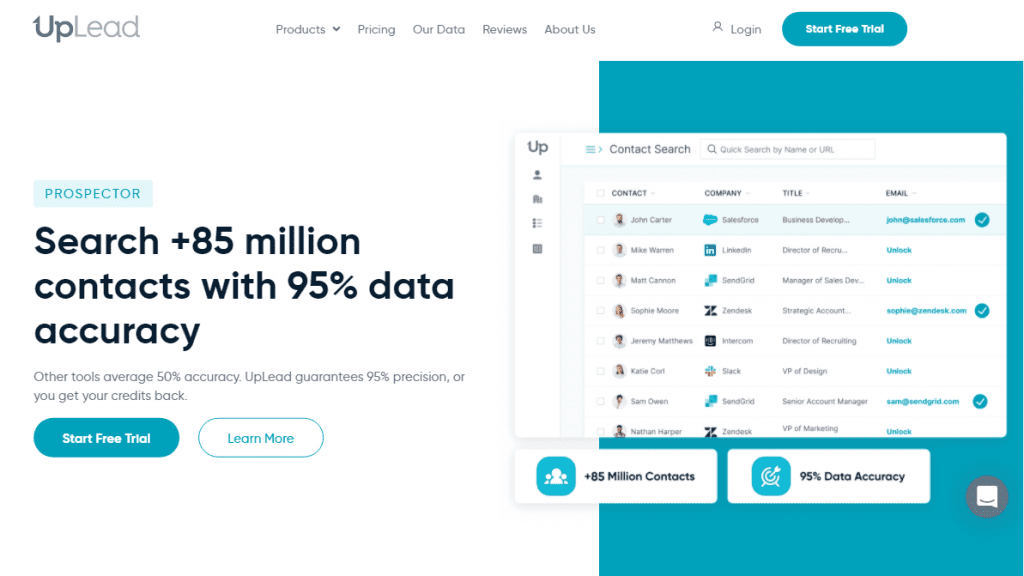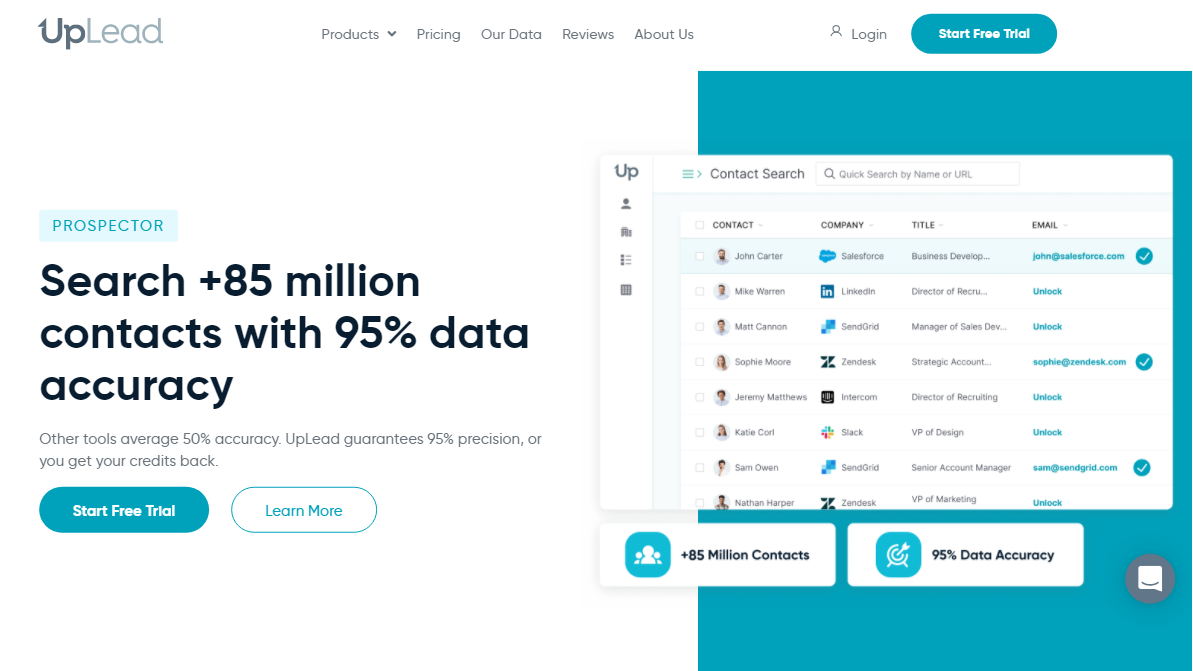 When buying a university mailing list, it's important to focus on the tool's capability to provide valuable and accurate information.
Email lead generation tools pull their data from different resources, crawling university websites and those of other educational businesses in search of leads and their contact information.
However, some tools let their databases get stale, which is why you should only use trusted tools that can prove the accuracy of their data. If you're not using an accurate tool, you may need to pair it with lead verification services to ensure you can confidently use the data.
UpLead has a lead generation tool that affirms 95% accuracy for its database. With our free email verifier, users can curate the email lists they need—finding lead names and contact information from any industry, including higher education.
All you need to do is use UpLead's simple lead search to input the information of your buyer persona and find the leads you're looking for. Before downloading your selected leads, UpLead validates all email addresses in real-time, ensuring accuracy and deliverability. Then, you can download the list in different file types or use UpLead's integrations to connect it to the tools you're already using.
You can also use UpLead to enrich your current mailing list with updated contact information and relevant data points.
Sign up for a free UpLead trial today, and see if it's a good fit for your business.
Start Your 7-Day Free UpLead Trial
Lead generation doesn't have to be all that painful. With UpLead, you can easily connect with high-quality prospects and leads to grow your company.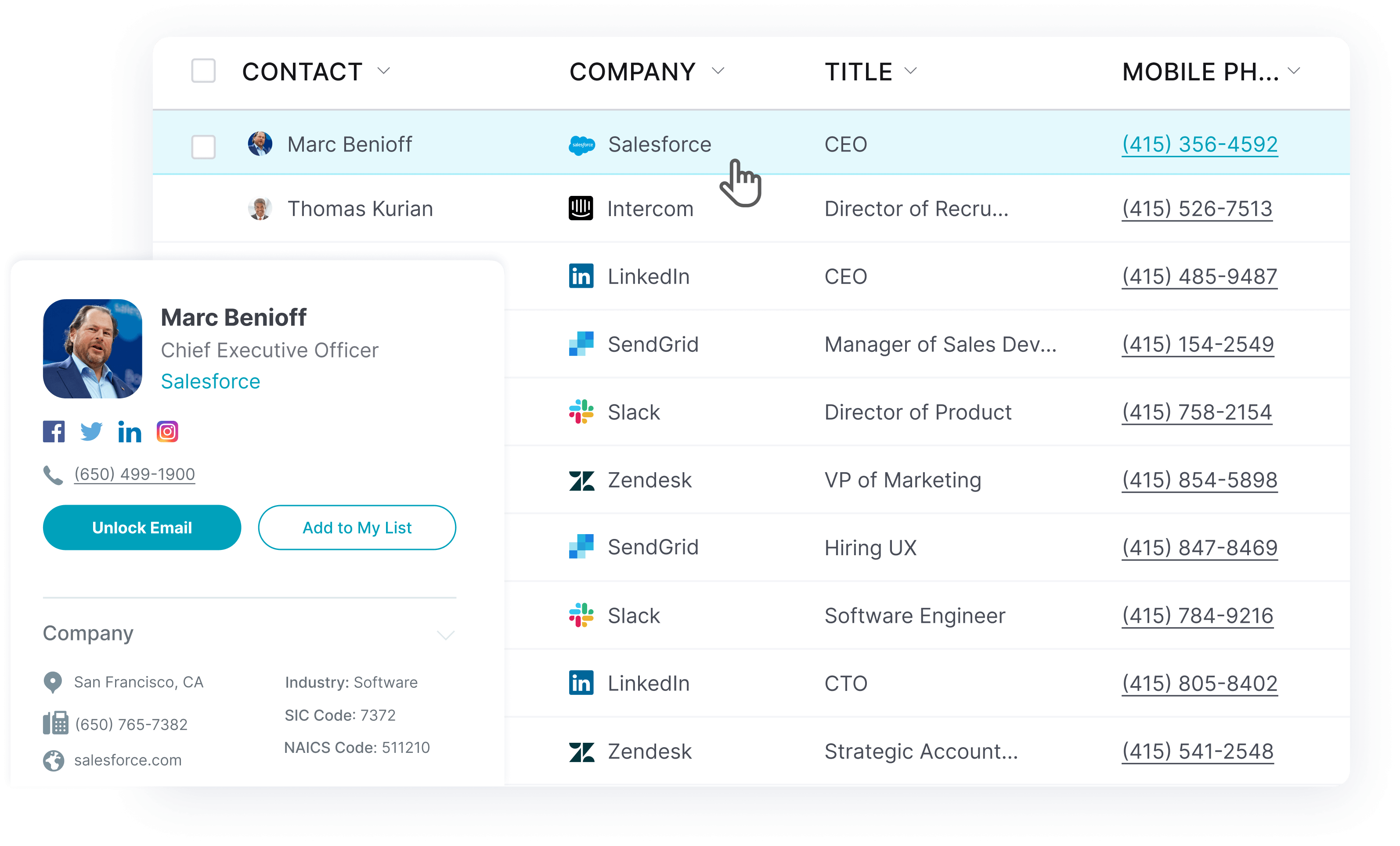 FAQ Regarding College Email Lists
Here are answers to common questions related to building and using a university mailing list:
How do you get huge college mailing lists of college staff?
While building a small database is as easy as looking up a few leads online, getting large college staff mailing lists will likely involve the help of more advanced lead generation techniques. These include lead magnets, SEO efforts, PPC ads, and more. You can also use lead generation tools like UpLead that quickly crawl data from university websites and other public sources to build a large mailing list.
How do you send mass emails to colleges?
Sending mass emails to colleges can be achieved through the use of mass emailing tools like MailChimp. These tools allow users to gather contact information for multiple colleges and engage in mass emailing efforts.
Conclusion
Generating a good mailing list filled with high-quality leads from colleges can be expensive and time-consuming. If you want to jump straight into sending emails to help grow your business, start generating the quality lists you need with UpLead.
Begin your UpLead trial today, and see if it's a good fit for your company.
Start Your 7-Day Free UpLead Trial
Lead generation doesn't have to be all that painful. With UpLead, you can easily connect with high-quality prospects and leads to grow your company.