When it comes to lead generation, email marketing is essential. But to get good results with your email marketing campaign, you need to build your B2B email list.
Your email list should never consist of random addresses. Instead, the best email list is one that's filled with user data, so you can send the right user the right email at the right time.
This article will explain how to build effective B2B email lists and where to buy the right email lists.
Let's get started.
Quick Links:
Use a variety of different lead magnets that solve a real problem for your B2B clients
One of the best ways to generate leads is by creating a multi-channel lead magnet strategy. Lead magnets can attract leads and extract their information at virtually any stage of your sales funnel.
These are examples of lead magnets that work well with B2B audiences:
Minicourses
Minicourses, when done right, are powerful lead magnets. They attract highly qualified leads, position your company as an authority on a topic, and can generate strong customer loyalty.
Case studies
Case studies are great ways of showing proof of how your solution has already helped your customers.
Case studies are more than mere product reviews. Case studies help your potential customer see how your company can solve their needs by demonstrating how you've done the same for other companies
Build case studies for each of your customer personas, and don't forget to include a couple of your biggest clients for brand recognition.
Infographics
Everybody loves a good infographic. The best ones can convey a lot of information visually and organically, explaining complex concepts in simple visual terms.
By creating good infographics, you'll not only generate leads, but you'll also acquire valuable backlinks to help with your SEO strategies, improving your reputation among your potential customers.
Webinars
Webinars are one of the most powerful lead magnets. Good webinars can continue generating email leads for years and can increase your customer loyalty.
To make good webinars, start by developing and growing your written content to see what your users are most interested in. Do a few small courses to perfect your brand's image and visual style. Ensure you're packing as much information as possible, so your leads get a good experience and may even start generating referrals for you.
Checklists
Simple checklists are great ways to generate leads. To make good checklists, tap into a topic where you know content is needed.
For example, you may struggle to get users interested in a generic packing checklist, but there may be less competition for a Dubai winter packing checklist.
Free trials and samples
The best way to capture leads and retain qualified leads is by giving your potential customers a free taste of your solution.
Give free demos and samples whenever possible to make sure everyone has had the chance to try your product. You can even offer paying customers free trials for upgrades in exchange for referrals.
Resource lists
Resource lists are great ways to get new leads by outsourcing jobs to other people. Find resource lists that could feature your company, and offer the owners an affiliate link to place you there.
Once you have enough authority, you can develop your own resource lists and offer complementary solutions to give other companies a mention if they do the same for yours.
Guides
Guides and how-to articles can be great ways to educate your potential customers, especially when they're accompanied by a good inbound marketing effort.
Develop guides that are both needed and relevant for your industry by finding untapped niche topics.
Newsletters
Good newsletters are not only read by the audience, by expected by them. If you want to write a good newsletter, make sure you're offering hyper-relevant information, rather than simply sending coupons and offers to make a sale.
Consider signing up with a B2B email list provider
The easiest way to build a B2B email list is by buying it with a lead generation tool. The best lead generation tools will not only offer you access to millions of profiles so you can generate your email lists, but they'll also give you data you can trust.
Advantages of using a B2B email list provider
Here are a few advantages of using a B2B email list provider:
Extremely fast and easy solution
Can refresh your old data
Helps with lead researching
Can instantly generate all email lists you need
Uplead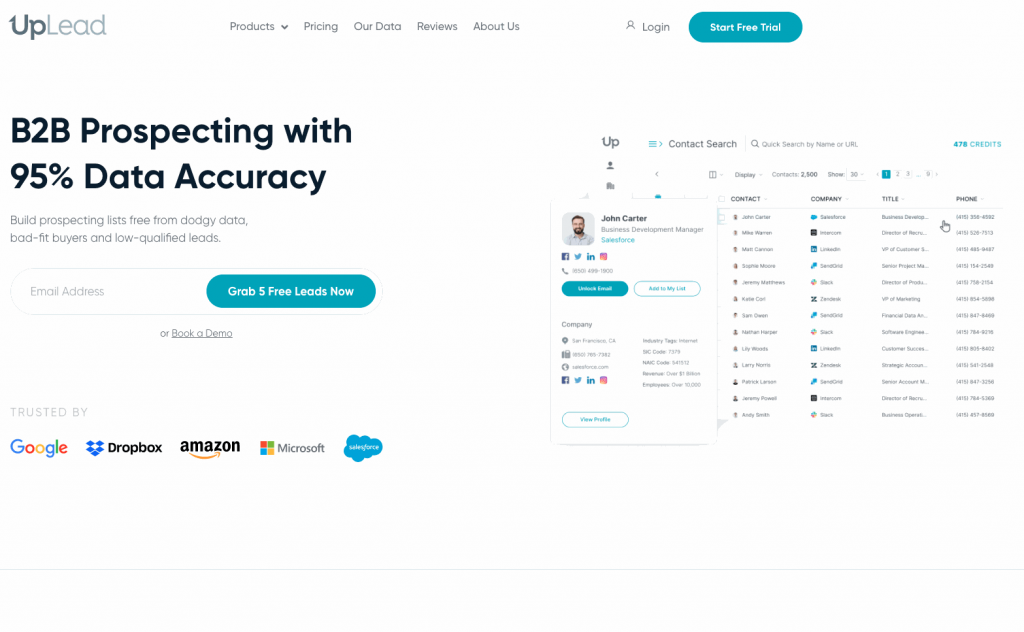 UpLead
helps you build your B2B email list as quickly and easily as possible.
Unlike many other lead generation tools, UpLead offers a 95% data accuracy guarantee, validating your emails in real-time to ensure deliverability.
Pricing
UpLead has three plans with no annual commitments:
Essentials: For $99 per month, you get 170 monthly credits, access to UpLead's Chrome Extension, CRM integration, and phone number and email verification.
Plus: At $199 per month, the Plus tier includes data enrichment, advanced search filters, technographics, and more advanced features.
Professional: For $399 per month, the Professional plan includes 1000 monthly credits and expands your account into a team account for multiple users. You will also receive full API access and much more.
Features
Here's a closer look at what UpLead offers you:
Email List Building
UpLead offers you reliable data on over 108 million contacts in 200+ countries worldwide, so you can easily build the email lists you need. All you need to do is narrow down your potential leads using over 50 criteria to specify the user persona you're looking for. 
UpLead will take care of the rest.
Rich Profiles
UpLead offers you detailed, intuitive profiles so you and your salespeople can understand the customers you're contacting.
This may help you better visualize the user's purchasing journey, and it will give you insights that will improve your marketing approaches.
Technology Tracking
With UpLead, you can generate email lists filled with B2B profiles of users of specific technologies. With a list of over 16,000 technologies, you can quickly optimize your list and narrow down your leads according to those relevant to your proposal.
Data Enrichment
If you already have an email database, UpLead can help you get the most out of it. Simply upload it to UpLead and enhance your email list with profile data. Then you can freshen up your contact data with validated email addresses and phone numbers.
With over 50 fields, you can easily learn the most from your users and engage them in the right email marketing campaigns.
Sign up for a free trial here.
Start Your 7-Day Free UpLead Trial
Lead generation doesn't have to be all that painful. With UpLead, you can easily connect with high-quality prospects and leads to grow your company.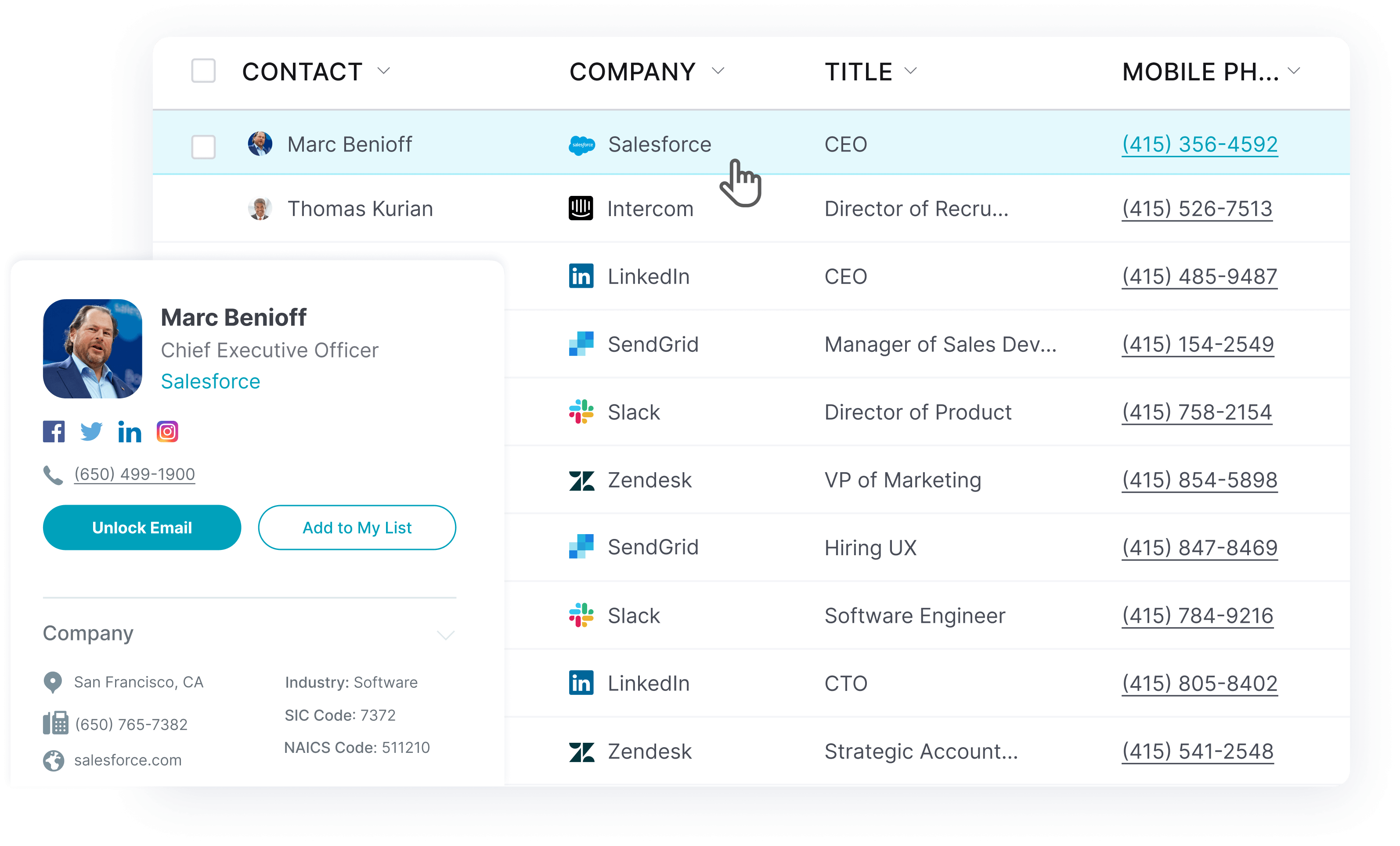 Leverage your existing clients for new business opportunities
The best way of generating new leads is with referrals. Since they come from a reliable source, an email from a referral is likely to yield better results, since they've been pre-qualified by your customers.
If you want to thrive at getting referrals, make sure you're providing excellent customer service. You can ask for a referral right after a great interaction, and even offer some sort of incentive, like a free month of your product, if one of their referrals becomes a customer.
Invest in search engine and social media marketing
Although expensive, paid ads and social media marketing can give you quick and reliable results. Here's how:
Google Ads
Google Ads allow will display your company's link and info first on any query you choose and to any audience you choose. This is extremely effective, although the high cost of valuable queries may quickly add up.
The key to thriving with Google Ads is to find affordable queries and offer them to the right audience, segmenting them through the right user data.
LinkedIn
LinkedIn is another way of generating emails with its business-focused social media platform.
Make sure your company's LinkedIn profile accurately portrays your business, and use it to create content. You can also use Chrome extensions like UpLead's to create email lists as you browse the site.
Facebook
Every company needs a Facebook profile. Make sure you're making the most out of yours by engaging users, growing your audience, and integrating your page into multichannel marketing campaigns.
You can also use Facebook ads to offer your solutions to the right audience at the right time, and nurture the leads in Facebook Ads comments.
Twitter
With Twitter, you can easily engage customers with small nuggets of information. This is great for lead nurturing and for helping your company become a topic authority.
Use Twitter smartly by keeping your tweets as engaging as possible instead of trying to make sales with every tweet. Grow your customer base by placing a link on your profile to subscribe to your newsletter or send them to a landing page.
Quora
Online forums like Quora can quickly expose your company to a huge number of potential leads, indefinitely.
The key to giving a good answer in Quora is to try to keep the selling to a minimum, maybe even skipping a direct CTA and letting your profile do that job for you.
Only include your solution when it's necessary as a part of your answer, and try to provide the best answer as soon as possible.
Build an online community to interact with and address the needs of your business clients
Online communities are a great way of growing and nurturing your email list and engaging with your customer base at the same time.
Here are the best tools to do it:
Tribe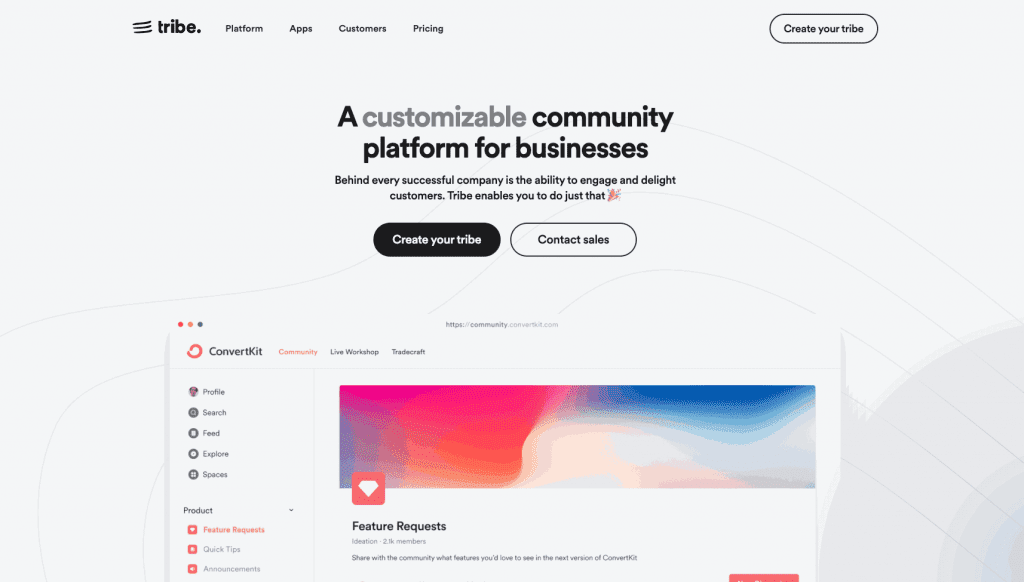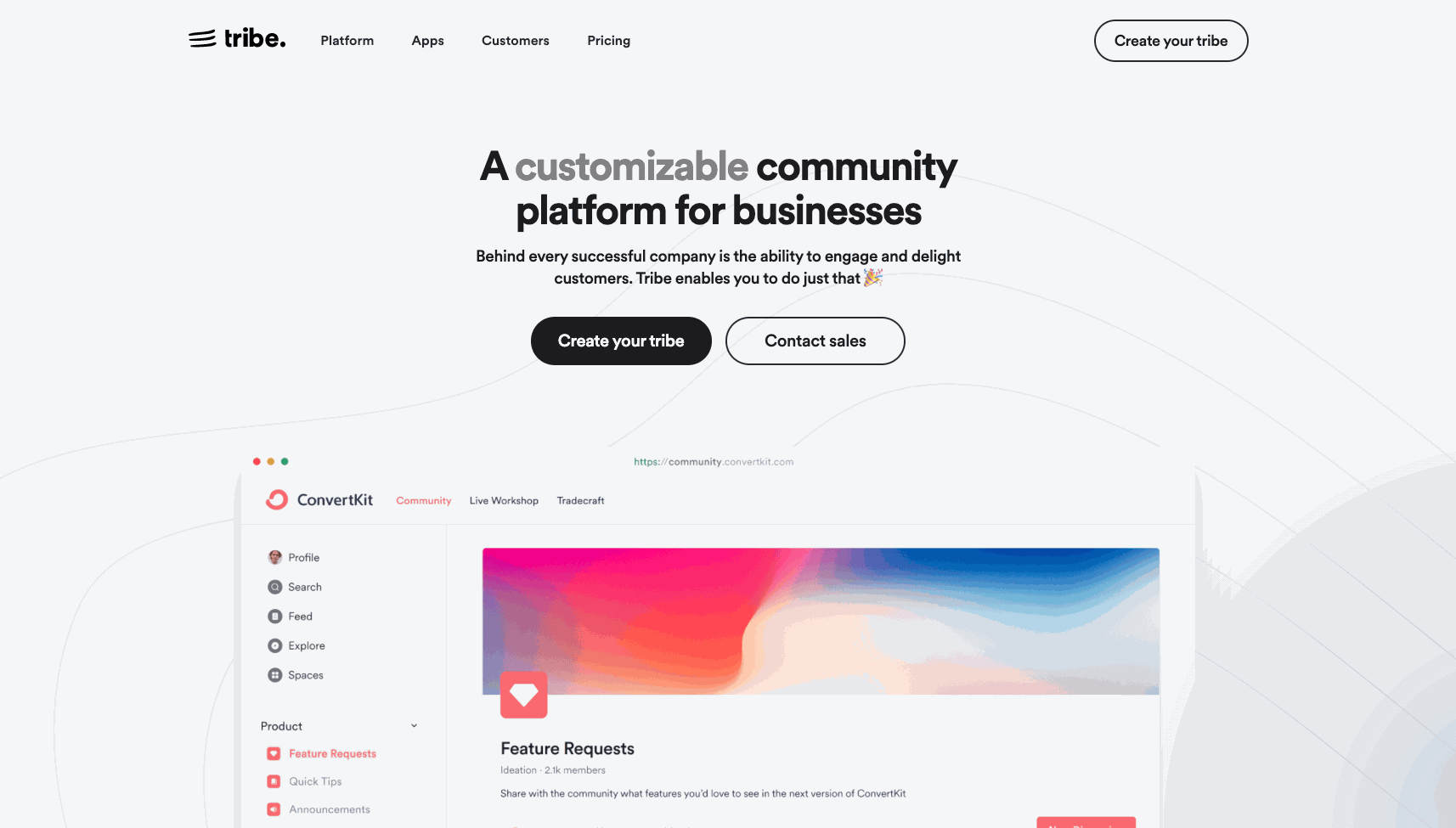 Tribe is a great tool to build business community platforms and can even act as a knowledge base.
With Tribe, you can build a community where people can create posts, comment, upvote, follow users, and share content with others. The platform also has ready-to-use widgets to improve your users' experience It integrates with other tools like Google Analytics, Messenger, and Zapier.
Slack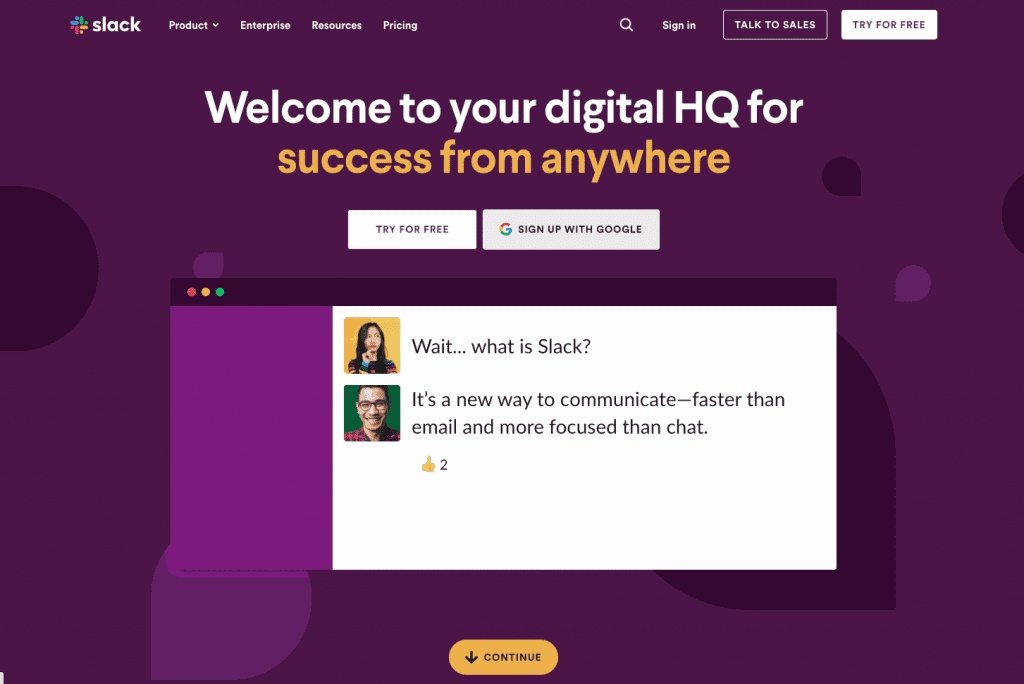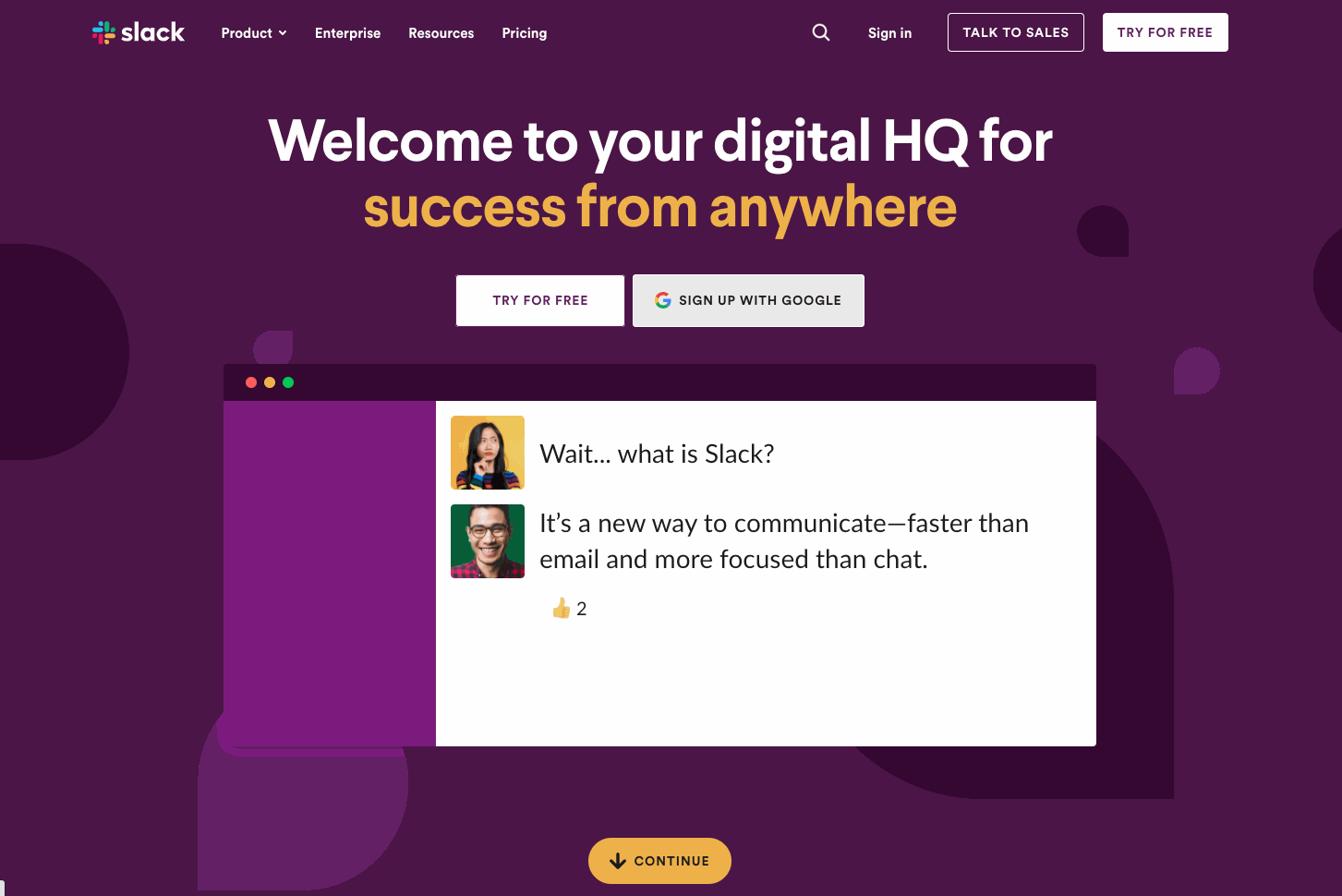 Although it's mainly used as a business messaging and collaboration tool, many people are using Slack more and more to build communities for professionals.
However, if you want to build a community with Slack, you need to remember that you can quickly top up your free plan limits. Plus, if you want to use public communities, you'll have to get a paid tier since they don't come with free accounts.
That's why Slack works best when used to build a few small, active, and engaging communities.
Facebook Groups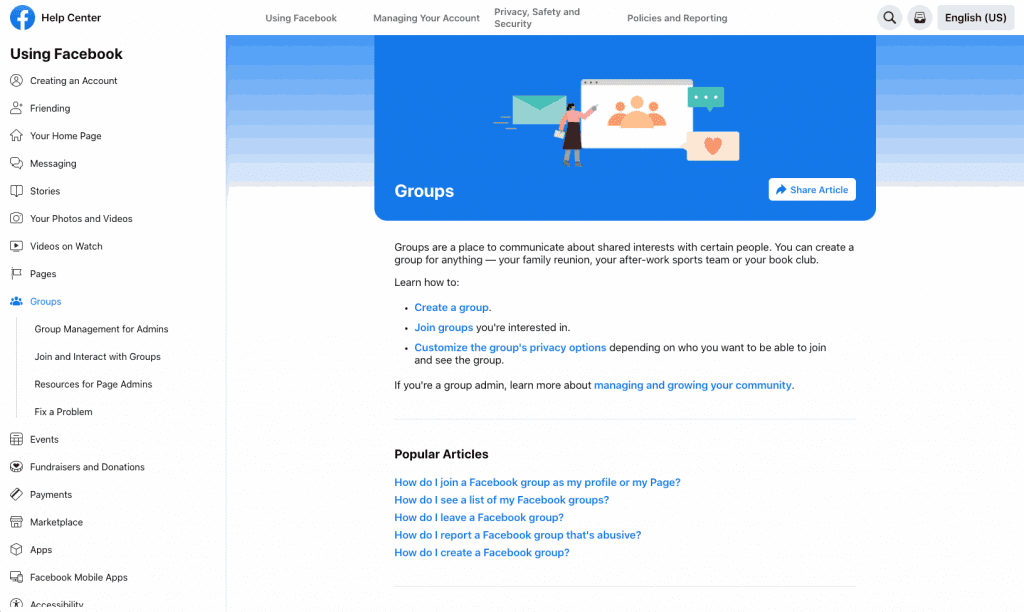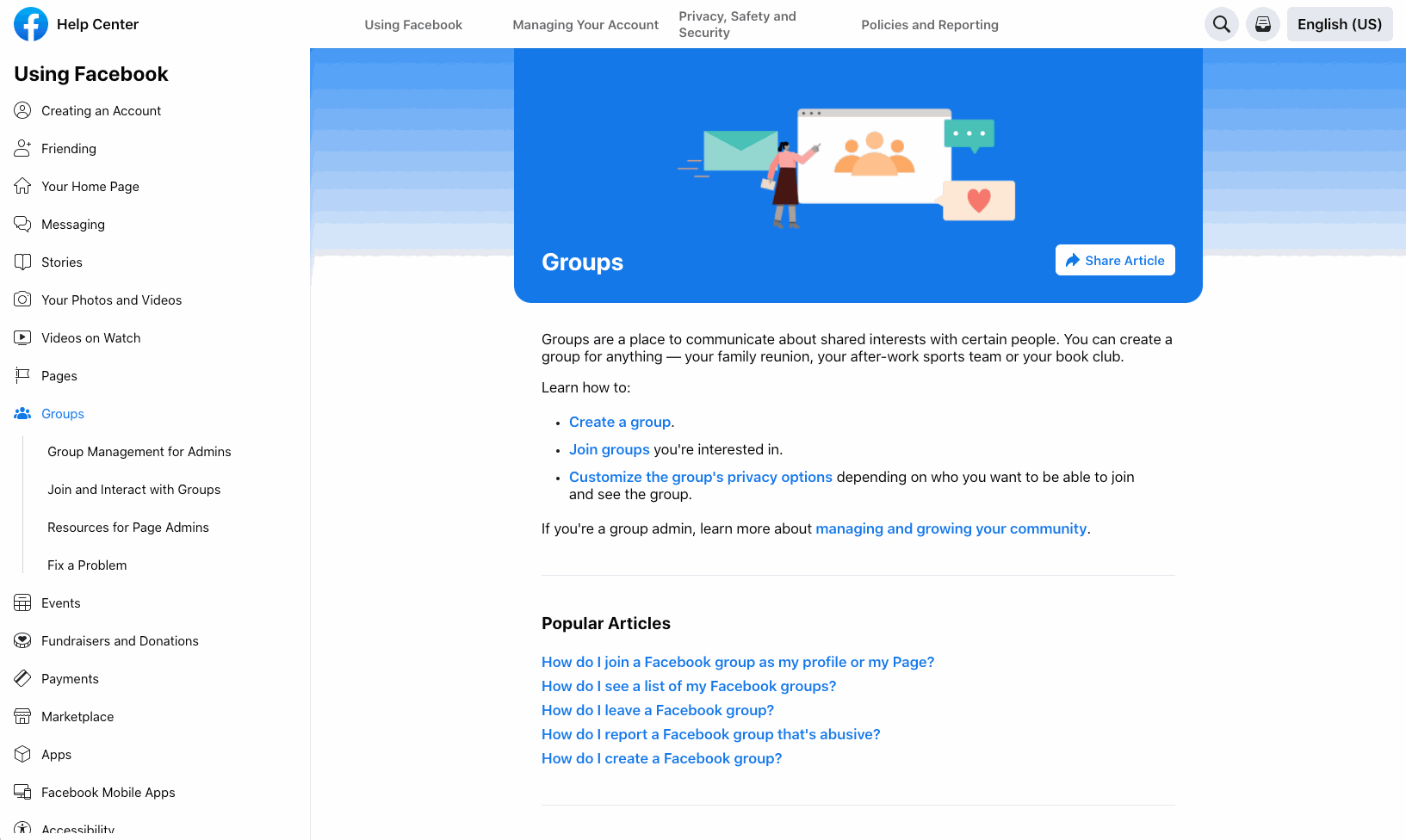 Facebook Groups are a great way of slowly but reliably generating email addresses.
Instead of building your Facebook Group around your company, build it around the main activity of your users so they can create content and build a community around their shared experiences.
Discourse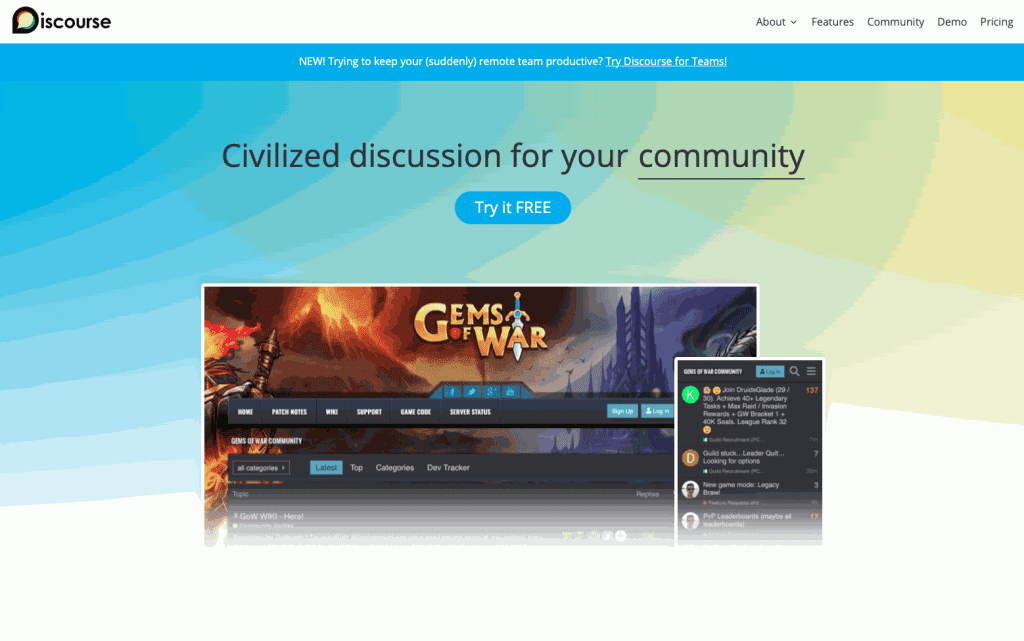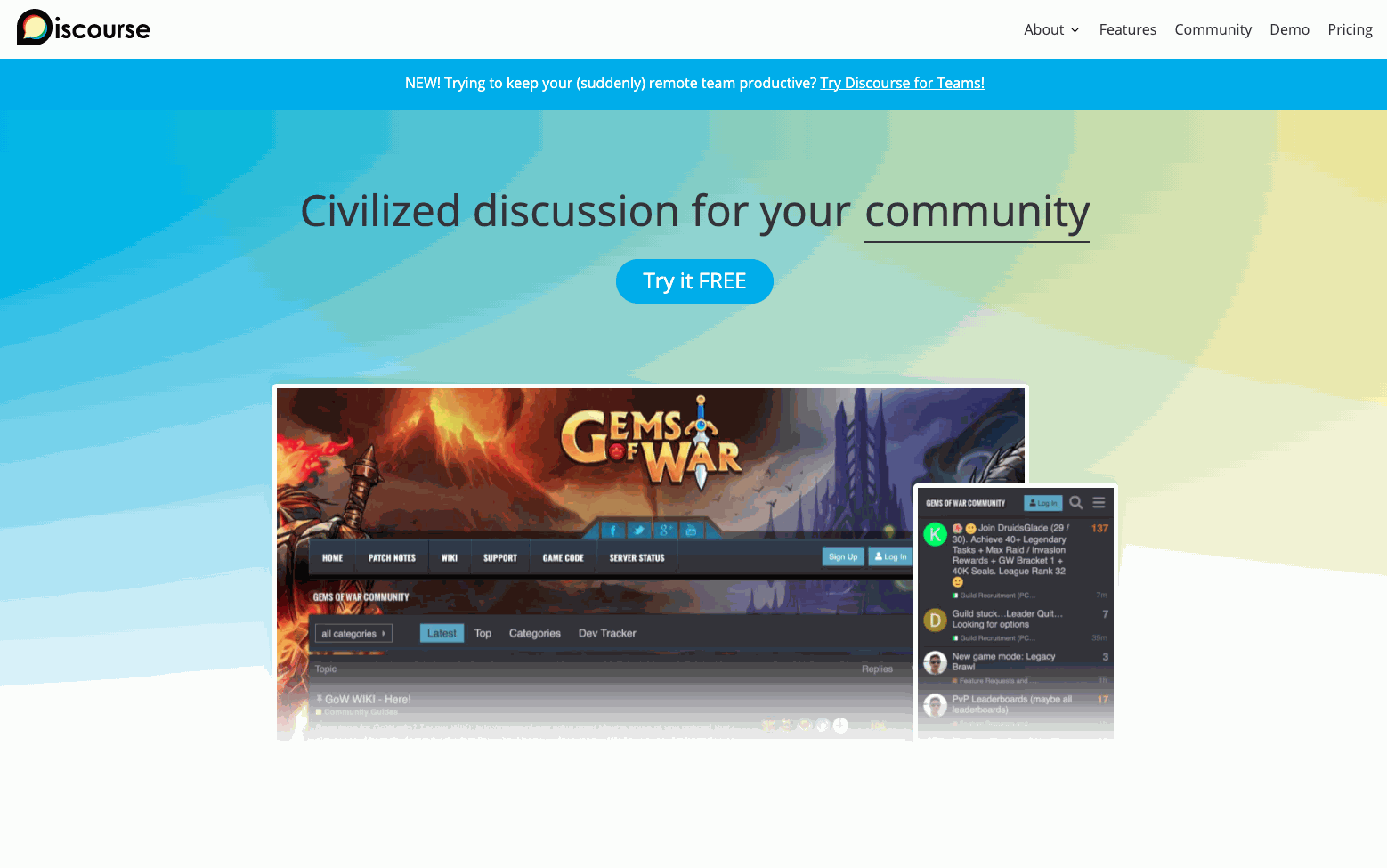 Discourse is a great way of building communities, especially with the younger generation.
If you want to create an effective group with Discourse, make sure you're first inviting your most loyal and active customers, and slowly invite the rest of your customers to fully control the culture and growth.
Everything About B2B Email Lists
Here's everything you need to know about email lists including how to integrate them into the right email campaign.
What is email list building?
Email list building is generating the right business data from your target audience to include email addresses and accurate data that can help you personalize your emails.
What is a B2B email list generator?
List generators allow you to access large business directories to generate the mailing lists you need.
Good data providers give you not just email addresses, but up-to-date data like postal addresses, job titles, and more, to help narrow down your leads and target the key decision-makers.
What does B2B email list segmentation mean?
Email list segmentation is the process of dividing your email list into different groups to engage with the right email marketing campaign.
By having different mailing lists, you can reach the right decision-makers at each step of their customer journey.
How much is a B2B email list worth?
Email lists vary in cost. However, the best email list is the one you can generate for your targeted audience alone.
With UpLead, you can get 170 leads for as little as $99 per month, with the price decreasing as you need more leads.
Conclusion
Building your email list is vital for each part of your B2B email marketing campaign. UpLead offers you the B2B data you need for your email campaigns.
Start with UpLead for free today.
Start Your 7-Day Free UpLead Trial
Lead generation doesn't have to be all that painful. With UpLead, you can easily connect with high-quality prospects and leads to grow your company.