A sales analyst is the one responsible for the collection and analysis of important sales data. These professionals work their magic to help companies optimize promotional strategies and secure higher revenues. Here's a complete overview of the sales analyst role, including salary expectations and ways to find the best sales analyst for your company.
What Is a Sales Analyst?
A sales analyst is a person who collects and analyzes data related to sales. A sales analyst uses various sophisticated tools to analyze data and evaluate sales trends. This process can help businesses optimize promotional strategies and increase sales and revenue.
Today, businesses have more data available to them than ever before. Therefore, the need to sort and leverage that data gave rise to sales analysts. These professionals are often employed within midsize to large companies that need to optimize promotional strategies and achieve new growth.
Strategic & Tactical Sales Advice: Straight to Your Inbox.
Join 20,000 sales leaders receiving practical & in-depth content. No fluff, just the best sales how-to guides.
I agree to receive emails from UpLead, and can unsubscribe at any time.
What Does a Sales Analyst Do?
Now that we have a clearer understanding of why the profile of a sales analyst exists, let's jump into what's in a typical sales analyst job description.:
Responsibilities
A sales analyst can play a critical role in any business and bear several business-critical responsibilities.
First and foremost, sales analysts collate, analyze, and report on sales data. Specifically, they collect data from diverse sources to better understand business performances, customer trends, and market developments.
Sales analysts crunch these numbers and create clear reports for their management teams. The actionable insights within these reports can help businesses preemptively adjust key strategies to protect and increase revenue.
More generally, sales analysts provide important voices in their industries. Management and sales professionals often turn to sales analysts to receive their input on many business-critical decisions.
Daily tasks
Sales analysts perform a wide range of diverse, challenging tasks daily. Here's a closer look at those tasks and why they're performed.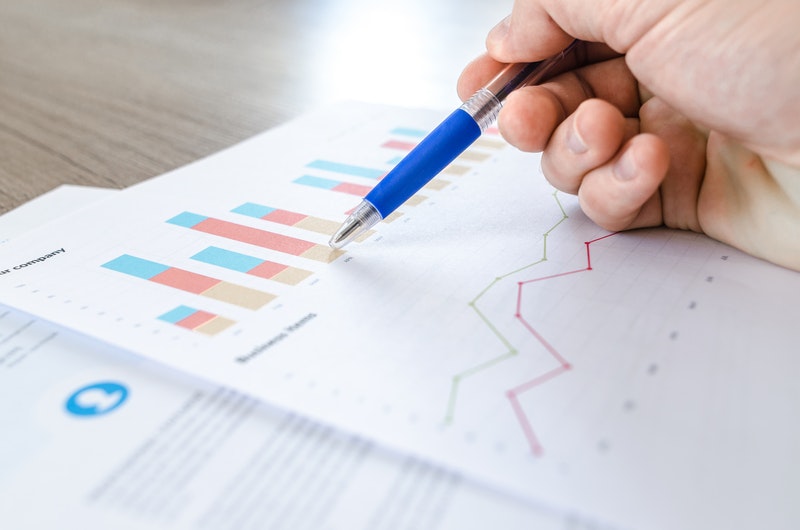 Evaluate and predict sales trends.
Sales analysts must use their abilities to predict market trends. This situation can help businesses create appropriate sales strategies that boost revenues. Every sales analyst will have a unique way of making predictions according to various factors (e.g., territory and industry).
Analyze sales reports.
Sales analysts must be able to look through sales reports and understand the story that's being told. So they should take important sales metrics into consideration to paint a clear picture of how a company is performing.
Share reports.
This role spends much of its time creating and presenting insightful sales reports based on their analyses. Then they share these reports with their senior managers and sales teams in order to help guide their companies' strategies.
Offer strategic guidance.
Sales analysts are uniquely positioned to see how a company moves in its market and industry. Sales analysts should use this insight to help influence strategic decisions and guide the overall strategy.
Software used
In the hands of a talented sales analyst, analytics software can provide real-time business analytics, information-gathering options, and intelligent data visualization.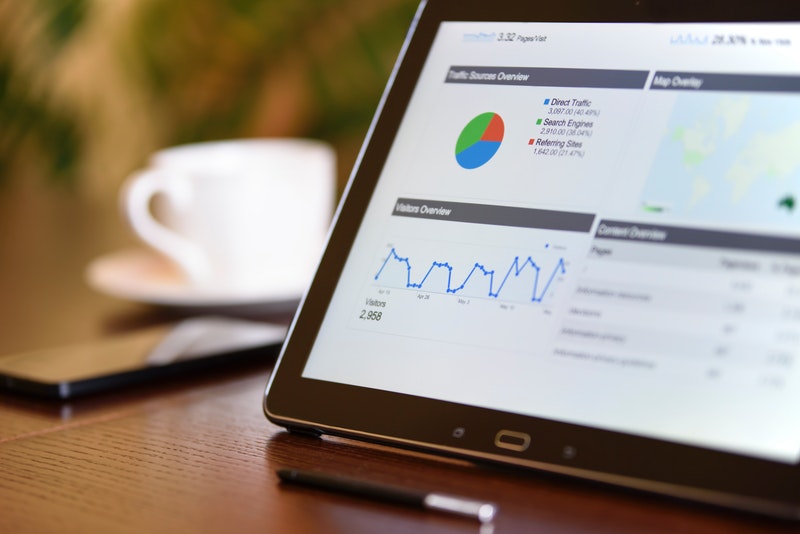 Sales analysts use these tools to perform a range of tasks. On a basic level, these tools can help simplify several basic processes, such as studying consumer habits and monitoring various business and market trends.
These tools can help sales analysts identify new opportunities on a grander scale. This feature helps sales teams connect with clients deeper and build targeted sales strategies.
Here are just a few examples of sales intelligence software:
Hotjar
ReportPlus
Zoho Analytics
Yellowfin
Skills You Should Look Out For
Most managers know it's important to find specialized profiles with the appropriate sales skills when hiring a new hire. The best sales analysts have the following abilities:
Research skills
The best sales analysts must have strong research skills, which empower them to locate, extract, organize, and evaluate swathes of data (internal and external). They should be comfortable using many techniques and tools to perform those critical tasks and provide business-critical data.
Data-analysis abilities
If your sales analyst effectively assesses your sales data, he or she must have the appropriate data analysis skills. Specifically, the analyst should be able to use key data-analysis methods and techniques (e.g., text analytics, data visualization, data mining, and more) to discover useful information that can help push your business forward.
Strong communication and presentation skills
On the one hand, your sales analysts must be able to uncover valuable insights. On the other, they must be able to share those insights with the team clearly. The best sales analysts can use the most complex data to create a clear story that other members of your organization can understand.
A strategic mindset
Every sales analyst needs to have a good understanding of both the little details and the big picture. He or she should understand how the minutiae of your business impact the bigger picture. Furthermore, he or she should know which strategies can be implemented to push your business forward effectively.
Excellent software skills
Your sales analyst must be comfortable using a range of software. He or she must be able to use business intelligence software effectively, and the best sales analysts can make the most of other tools to create clear, effective reports. Overall, great IT skills are a must for any sales analyst.
General business acumen
A professional sales analyst can play a very important role in your organization. His or her data and insights can give your management team a clearer picture of demand, revenue, and expenses, guiding strategic decisions. Furthermore, your sales analyst should have good business acumen that enhances the overall value of their insights.
How Much Should You Pay Your Sales Analyst?
A great sales analyst can potentially drive significant value to a business. Therefore, a sales analyst's salary will be relatively high, especially for someone with a new bachelor's degree. But there's a lot of wiggle room, depending on many factors.
For instance, the location of your business will have a big impact, as will the seniority and experience of your chosen sales analyst. Part of the sales analyst job description may be to handle all sales goals, have years of experience, and have excellent communication skills to explain data to superiors. Other companies may pay a lower sales analyst salary in an entry-level position where responsibilities aren't too pressing, and all that is needed is for someone to do simple market research and handle the data.
Here are some of the average sales analyst job salaries for sales analysts in the USA, according to a number of salary benchmark platforms:
Job Descriptions You Can Use for Your Listing
If you've identified the need for a sales analyst, you'll want to start the recruitment process and get the ball rolling. In other words, you should craft a detailed, attractive sales analyst job description. Then you should vet your candidates throughout the interview and recruitment stage.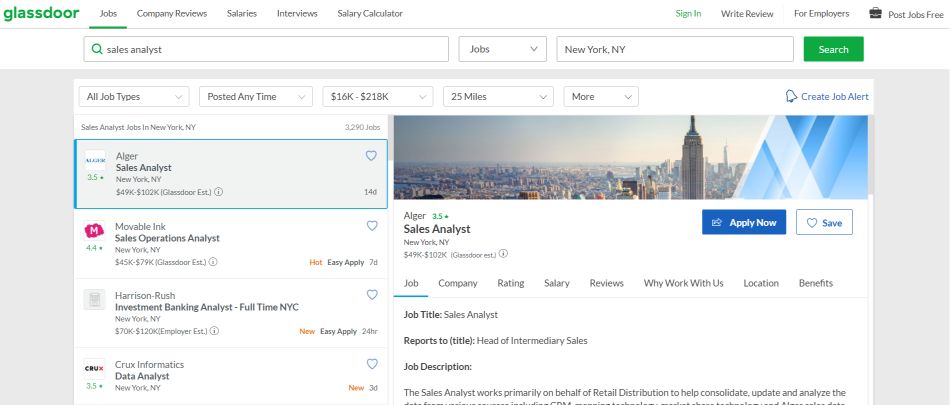 Here's a closer look at a great job description, which you can use to find the best talent in the business. Simply adjust the details as needed, and feel free to use this template for inspiration.
Job Description Template for Sales Analysts
Business Name is looking for a talented sales analyst. This analyst will collate and analyze both internal and external data to create insightful reporting that shapes important strategic decisions.
Business Name is a fast-growing company that needs a sales analyst who can take our sales performance to the next level. We need an analyst capable of compiling and analyzing data from various sources to forecast sales trends.
Key Responsibilities
We need a driven, experienced sales analyst to perform the following tasks:
Gather and analyze diverse data to understand problems and bring them to light.

Communicate with the management team to guide strategic decisions.

Collate and analyze data to forecast sales trends effectively. 

Review sales data from the past in order to understand productivity trends better.

Generate accurate, clear reports and explain complex trends/

Regularly share actionable information with the sales and management team. 
Desired Qualifications
A bachelor's degree in accounting, finance, or marketing

Familiarity with key business-intelligence software

Excellent analytical skills and problem-solving abilities

Flawless oral and written communication abilities

A keen eye for detail and great organizational abilities

Proven ability to take the initiative

Skills with multitasking and prioritizing key reports
5 Great Questions to Ask a Sales Analyst in a Job Interview
It's important that you ask the right questions when interviewing your sales analyst. Here's a look at five great questions you can use to assess the suitability of your potential sales analyst:
Which data analysis software have you worked with in the past?

What is your process for analyzing sales data?

Can you describe a time you provided valuable insight that increased sales?

How are your presentation skills?

What's one best practice you learned at your previous company that you'll use here?
Conclusion
We hope this piece has helped you better understand how sales analysts can drive value to your organization. The right personnel is important for sales success, but the right tools are just as important. To drive growth via targeted sales leads, start your free UpLead trial today.