Looking for some tried-and-true sales funnel examples for marketing inspiration?
Sales funnels are the foundation of your marketing strategy. For this reason, it is always a good idea to look at other sales funnels and gauge how yours compare. Here, we will walk you through 12 digital marketing sales funnels, how they work, and what you can learn from them. We'll also go through the best sales funnel tools for your company.
Let's get started!
Quick Links:
What is a Sales Funnel?
A sales funnel is the buying process that converts potential customers into paying customers. The sales funnel maps out the customer journey, starting with how your target customers first hear about your brand or solution, all the way to the purchasing process and post-purchasing behaviors.
With sales funnels, you can visualize your customers' journey, which helps you find holes where users drop off and cut out unnecessary steps to expedite the sale.
The sales funnel is usually divided into five stages:
Stage 1: Awareness
In the awareness stage, the lead first becomes aware of your brand or its products and services. This awareness can happen in multiple ways through advertisements, word of mouth, or inbound marketing.
Many companies opt to proactively reach out to their target audience at the awareness stage through cold marketing outreaches fueled by lead generation tools like UpLead. With UpLead, you can instantly generate a list of phone or email marketing leads comprised of fully validated company profiles for your B2B sales.
Try UpLead for free here.
Start Your 7-Day Free UpLead Trial
Lead generation doesn't have to be all that painful. With UpLead, you can easily connect with high-quality prospects and leads to grow your company.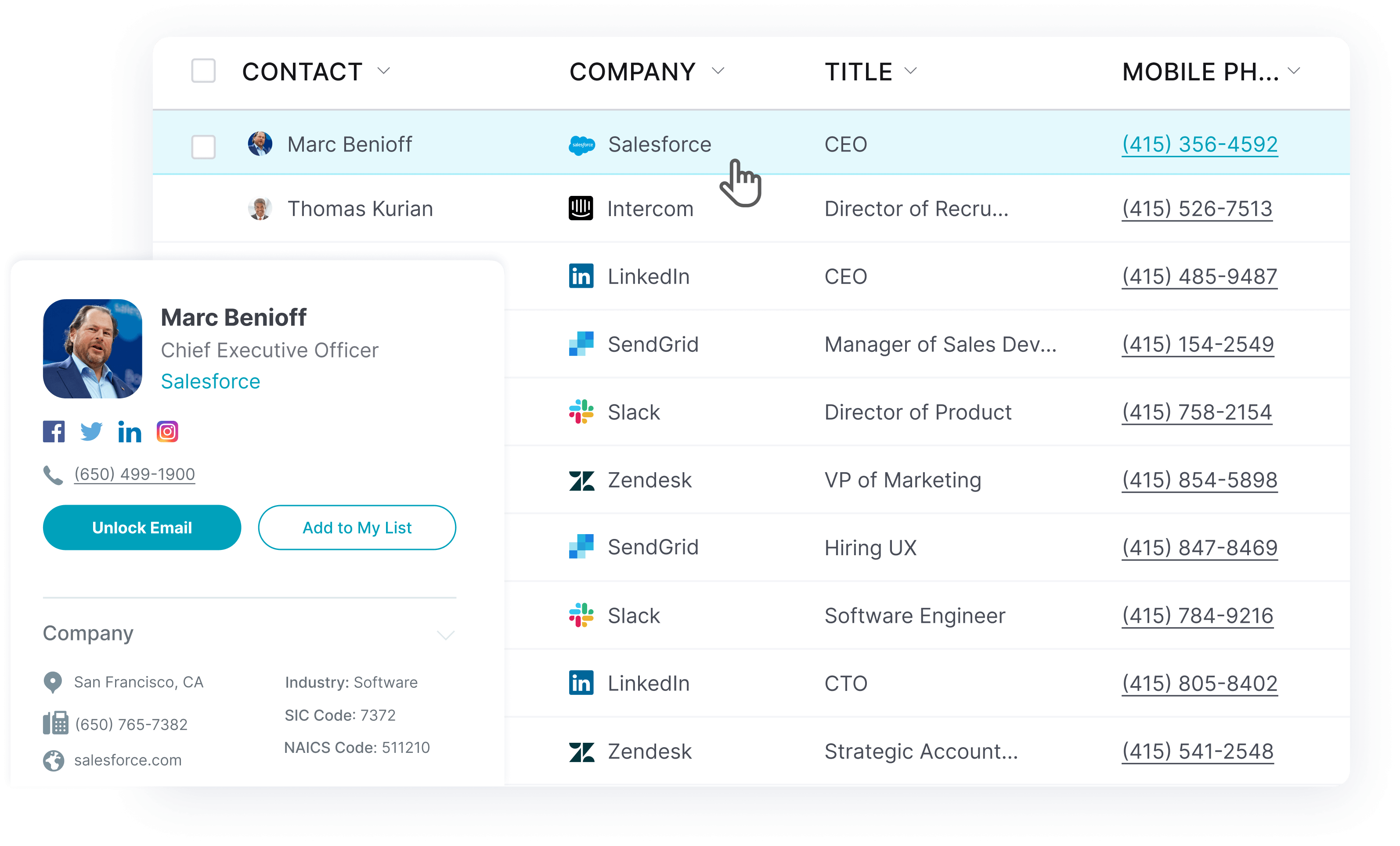 Stage 2: Interest
At this stage, the lead starts researching similar solutions, learning about all of the options available to them.
An effective sales funnel highlights your solution's best features, helping your user identify your brand and differentiate it from competitors.
Stage 3: Evaluation
Now that the lead has a list of potential solutions, they will start to evaluate each one, researching and deciding which solution best fits them. At this point, users look for information to aid them in making the right decision.
In this stage, your brand must show its advantage over the competition. You must cater to your customers' pain points and help them make informed decisions. You can also evaluate your potential customers at this stage, qualifying them and placing them in nurturing or selling strategies based on their needs and characteristics.
Stage 4: Decision
Once the customer has evaluated all possible solutions, they will shrink their list to a handful of options.
At this point, the customer will start weighing factors like pricing tiers and promotions, comparing their budget to each option's benefits. Free trials and other low-cost promotions can lower the bar for the user, encouraging them to purchase from you.
Stage 5: Action
Lastly, the user will act on their decision and finalize a purchase, becoming a paying customer.
At this stage, you must care for your new customer with a smooth onboarding process, making it easy for them to integrate your solution into their lives.
12 Sales Funnel Examples That Actually Convert
Here are a few sales funnel examples! See why these effective sales strategies can inspire your next marketing strategy:
Sales Funnel Example 1: Netflix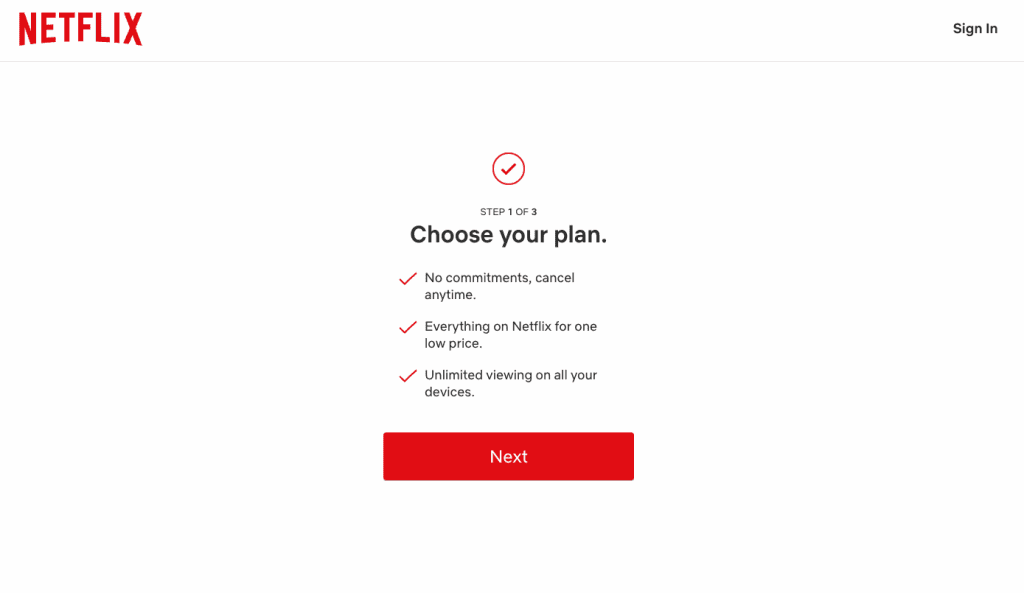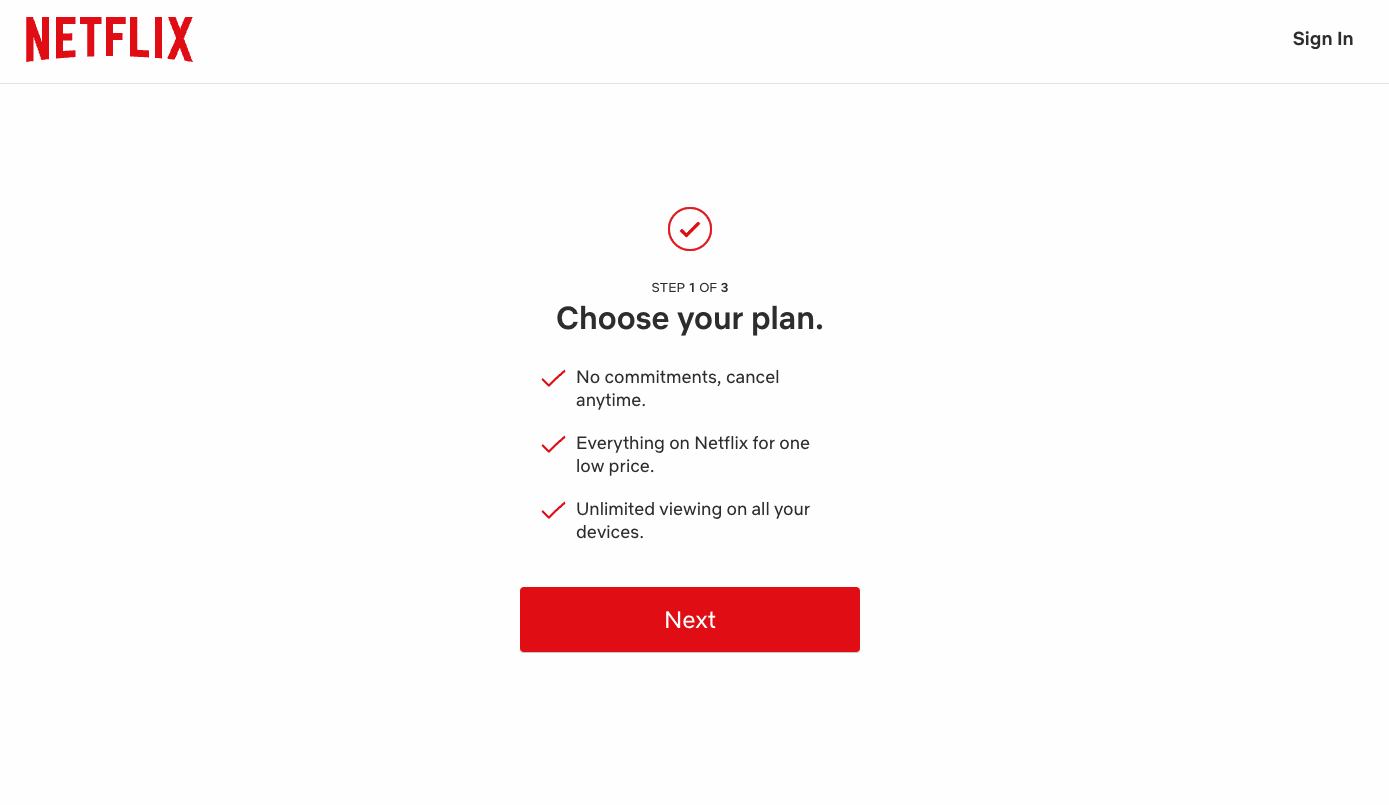 The Netflix sales funnel is one of the best examples of a free demo that can elevate your company's sales. Their famous 30-day free trial has become an industry standard, with most digital services offering free services in some capacity.
This free trial enters right into the Awareness stage of Netflix's target audience, granting them a full month to test the platform. Netflix even reminds users three days before their free trial ends in order to appear less intrusive and pushy.
The model has been so successful that, according to rumors, Netflix may experiment with shorter 2-day free trials that do not require a bank card in some areas to boost their expansion.
Why This Sales Funnel Works
Netflix's whole approach to consumers is customization capabilities. The Netflix algorithm learns what users want to watch and suggests content to keep them engaged. All Netflix has to do is hook its customers with a free trial.
Unlikely to bill you by accident, the transparent, free trial permits users to test the platform before paying for a subscription.
Sales Funnel Example 2: Groupon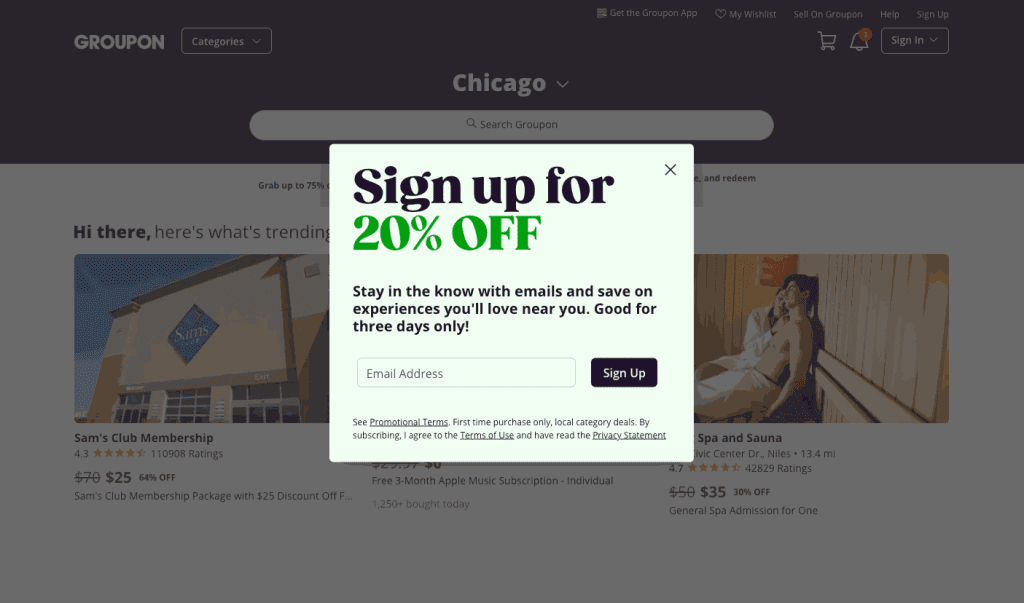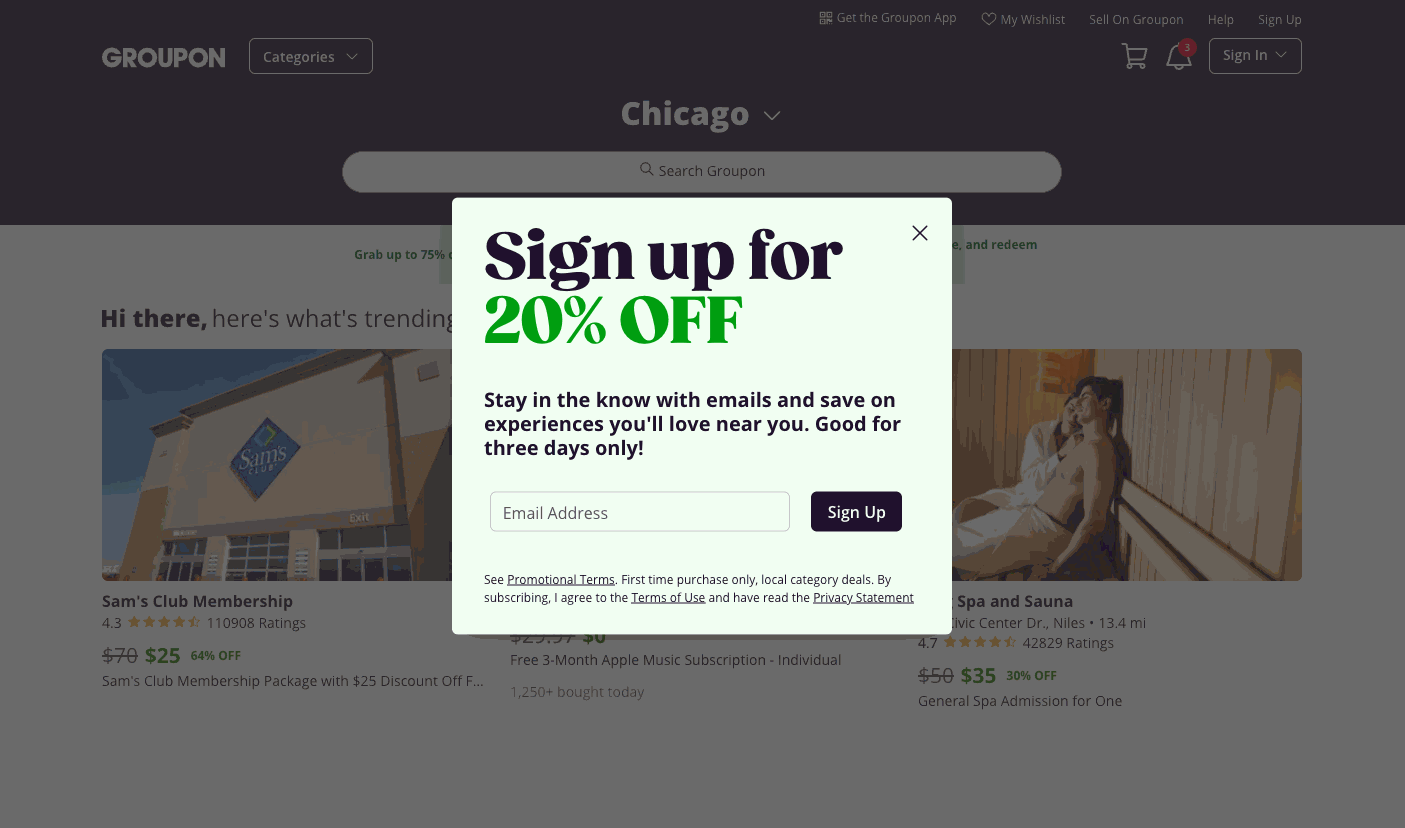 Groupon's simple website has a streamlined concept: to help users find a deal on a product or service.
Using pop-up displays, Groupon expedites the user experience and even offers to send attractive coupons to your email. The UI is built to help users find a coupon for a specific product or service and complete a purchase as quickly as possible.
Why This Sales Funnel Works
With clear CTAs and a well-designed UI, Groupon invites users to feel more like they are using a quick tool to make a purchase rather than navigating a website. All coupons use a scarcity component to urge users to purchase, with countdowns reminding users how long they must decide.
All of these elements expedite sales by encouraging users to purchase as soon as they are ready.
Sales Funnel Example 3: Basecamp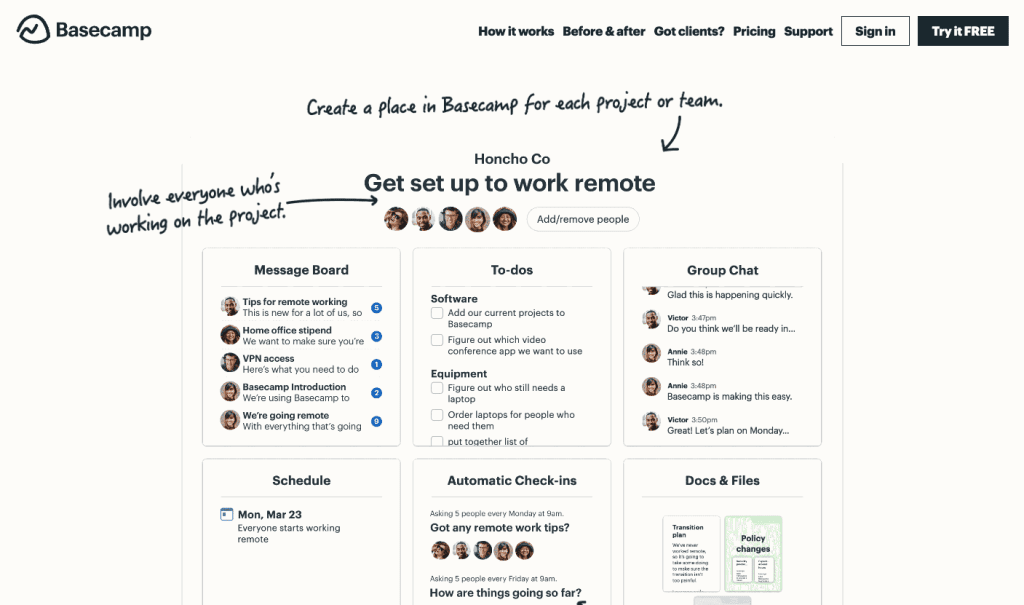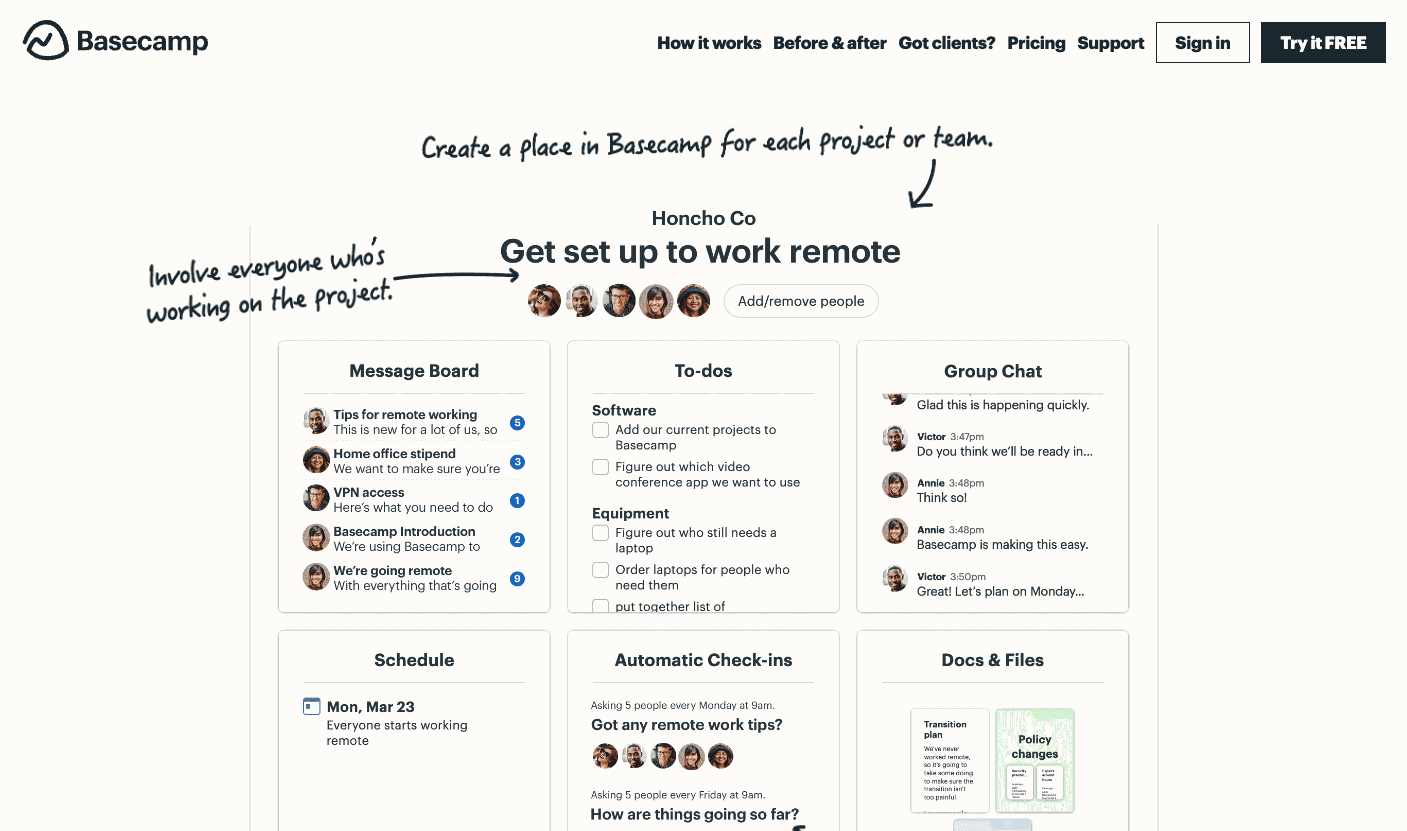 Basecamp is a team management solution for remote workers and online workspaces. The marketing design provides valuable knowledge about target audiences with landing pages depicting "before Basecamp" and "after Basecamp" scenarios.
The landing pages also leverage social proof. They empower users with the knowledge of how many companies have signed in the last week and how the tool has helped users like them.
Why This Sales Funnel Works
Basecamp knows its target audience's pain points and caters to those points by visually showing website visitors how their tool addresses them. By using social proof, Basecamp facilitates users' research of how other users have resolved the same pain points.
Sales Funnel Example 4: Zendesk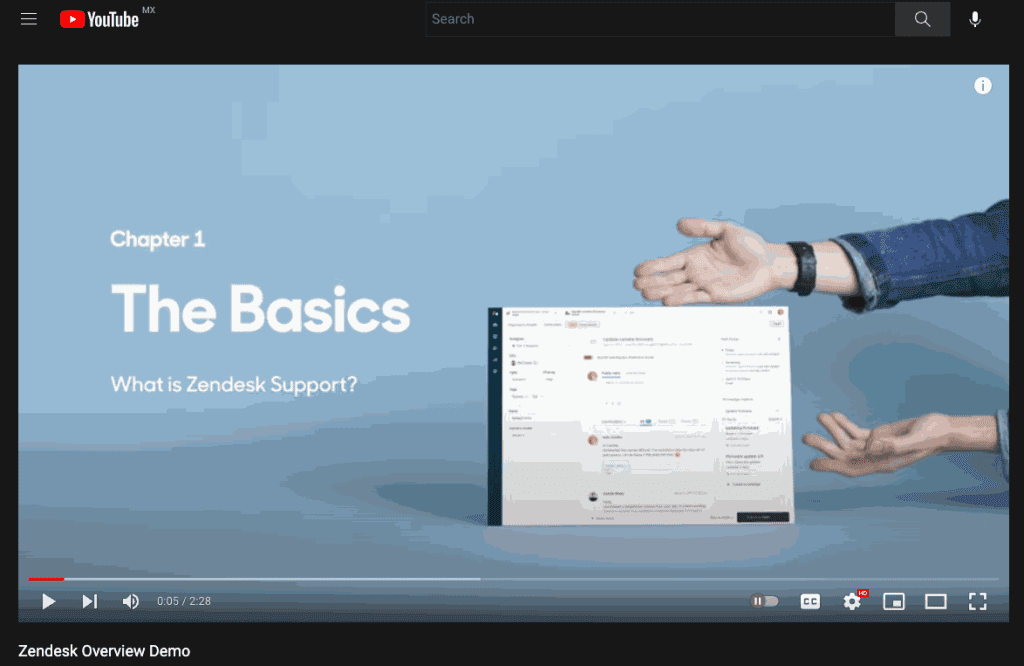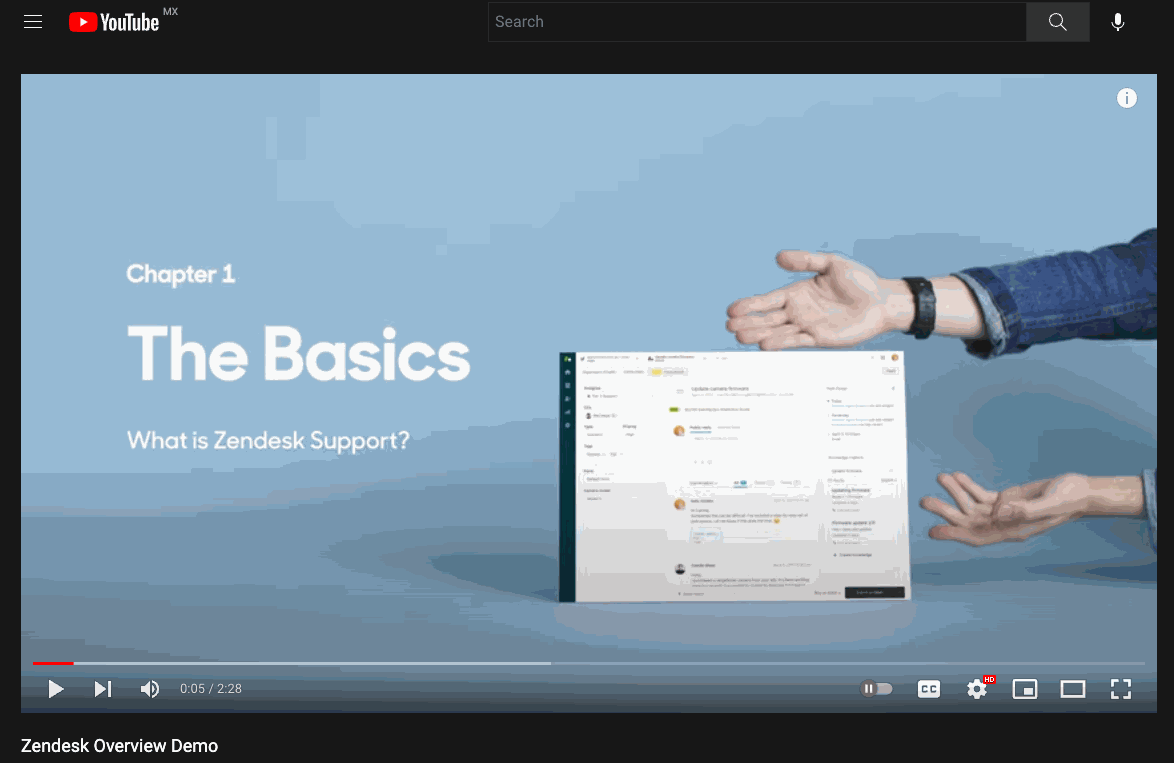 Zendesk employs a robust combination of digital marketing strategies to spread awareness of its solution. Then, Zendesk targets users in the Evaluation stage by engaging them with video demos demonstrating the tool's function.
These demos are personalized. Zendesk shows users videos based on their mentioned preferences and interests. The videos are also engaging, well-designed, and convey the right amount of information for users to move down the sales funnel.
Why This Sales Funnel Works
With well-produced videos, Zendesk effectively allows users to qualify themselves. The videos educate users on the tool and help them envision how it would fit within their own processes. This approach allows visitors to quickly and accurately decide whether the tool fits them and move forward without any further action from Zendesk.
Sales Funnel Example 5: Zoma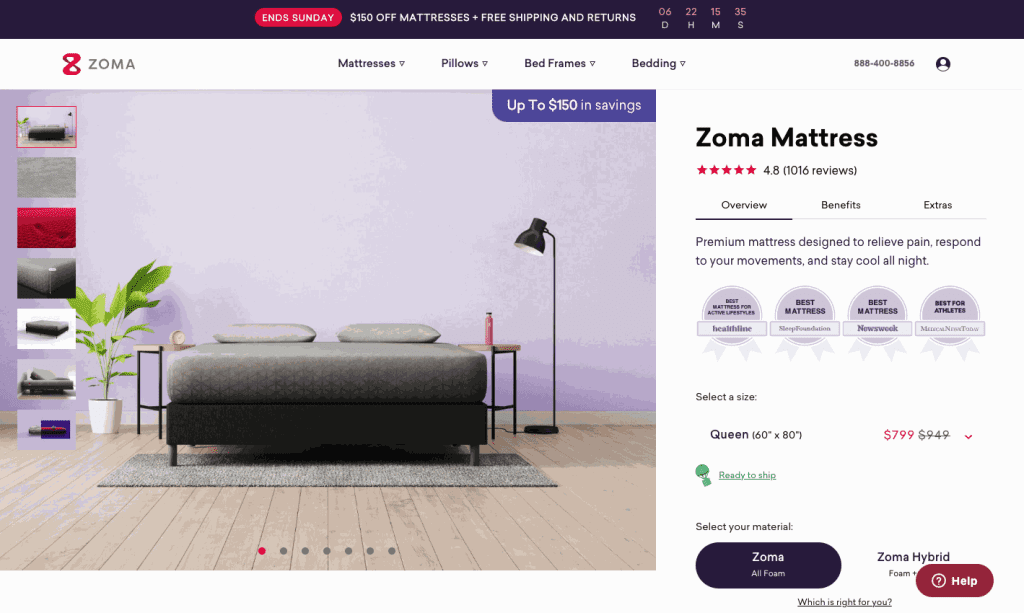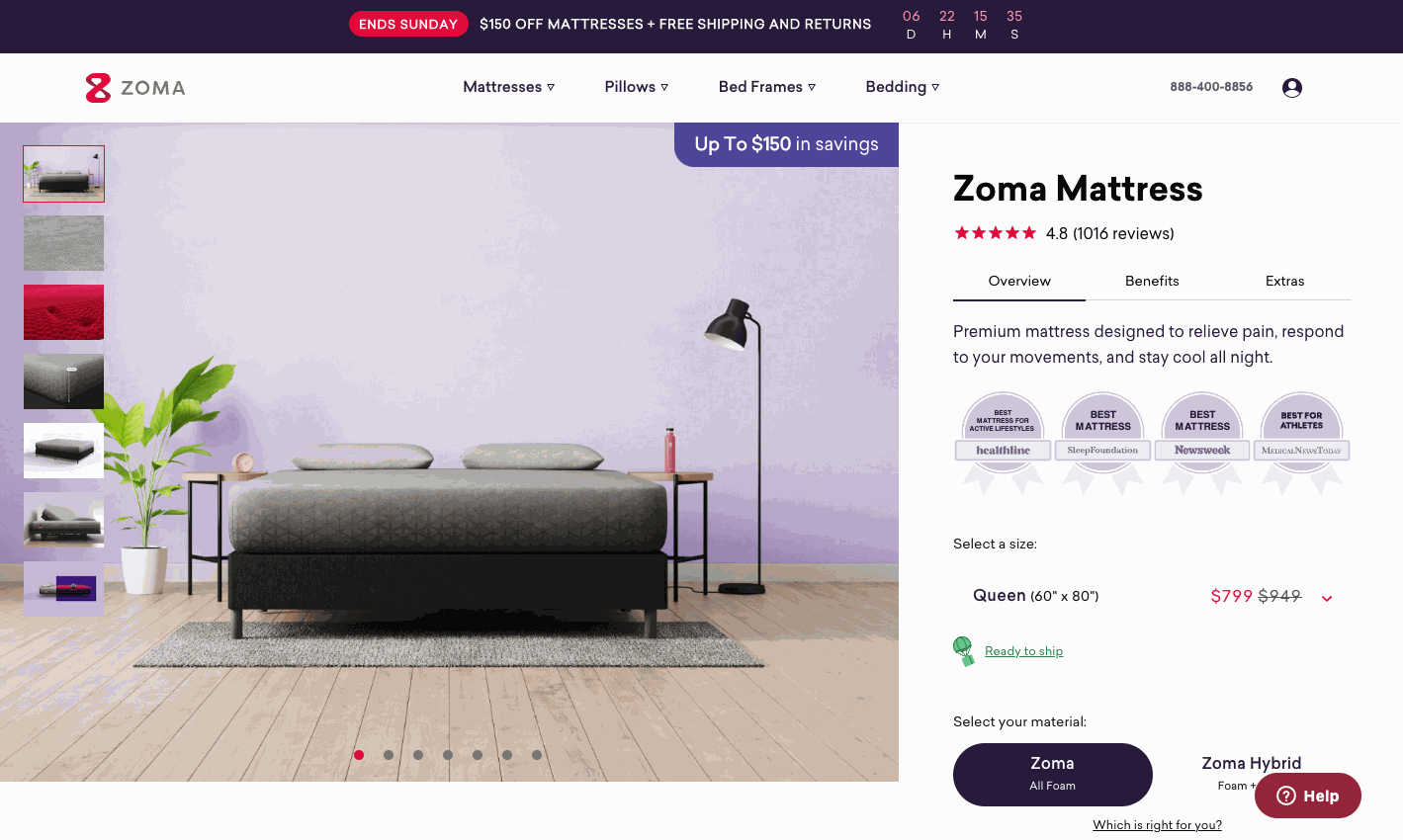 Zoma Mattresses has surpassed the large contingent of the direct-to-consumer mattress market through its blog posts and sales-optimized website.
Their blog is filled with posts for solving questions that may arise for customers before making a sale. Once the user is ready to shop, landing pages have a time-limited discount–often on top of another discount–with a countdown clock for added urgency.
Why This Sales Funnel Works
Zoma nurtures and educates its users that are not ready to convert with engaging, well-written blog posts. Then, the company engages the users who are ready to convert and adds a sense of urgency with discounts, increasing the likelihood of the user converting on their first visit.
Sales Funnel Example 6: Mixergy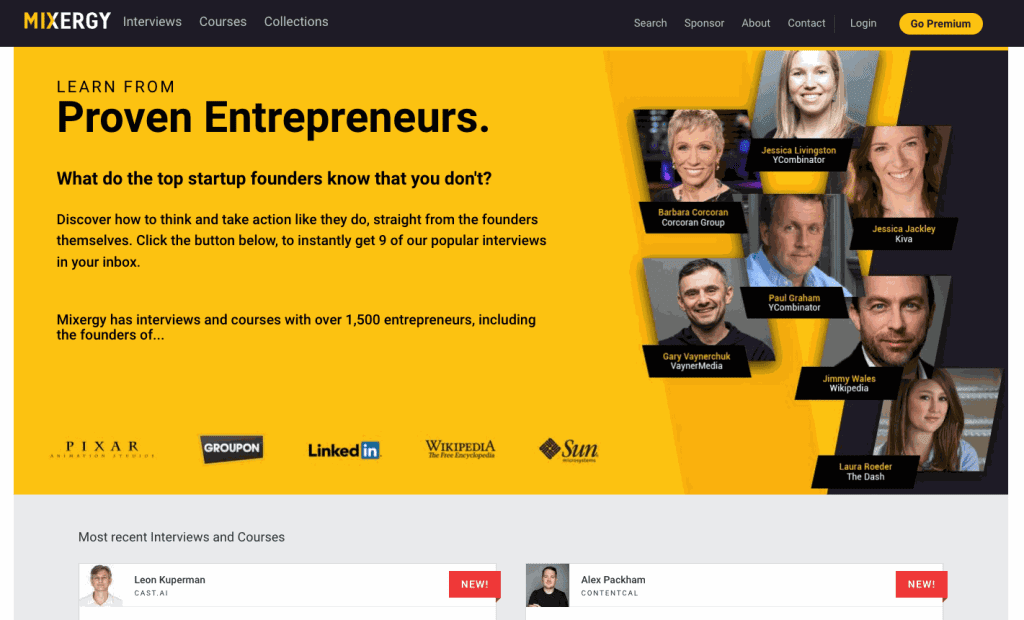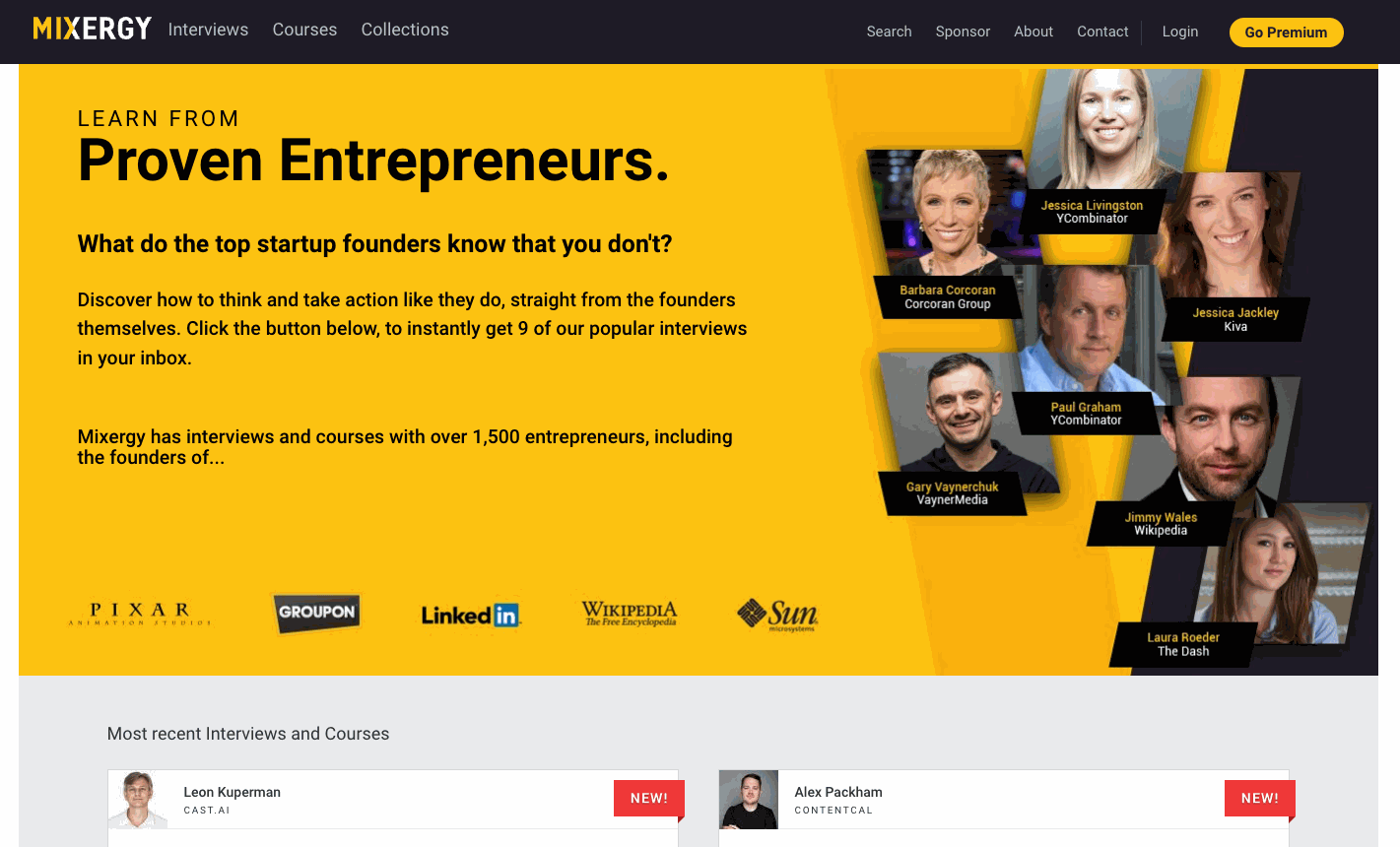 Mixergy attracts users in the Awareness stage with common marketing strategies, such as PPC ads, influencer marketing, email marketing, and social media approaches. Once the users are engaged, Mixergy provides users access to 9 free interviews in exchange for their email address, exposing users to email marketing efforts as soon as possible.
After gaining all this information about the users, Mixergy nurtures and engages them with courses, encouraging the user to become paying customers with clear CTAs along every step of the way.
Why This Sales Funnel Works
Mixergy has built a funnel focused on acquiring contact information and using user information to engage the user with targeted campaigns. Then, they engage the user with a demo, a freemium-like experience, where they access but do not necessarily interact with everything.
This approach facilitates the process of converting users into paying customers.
Sales Funnel Example 7: MailChimp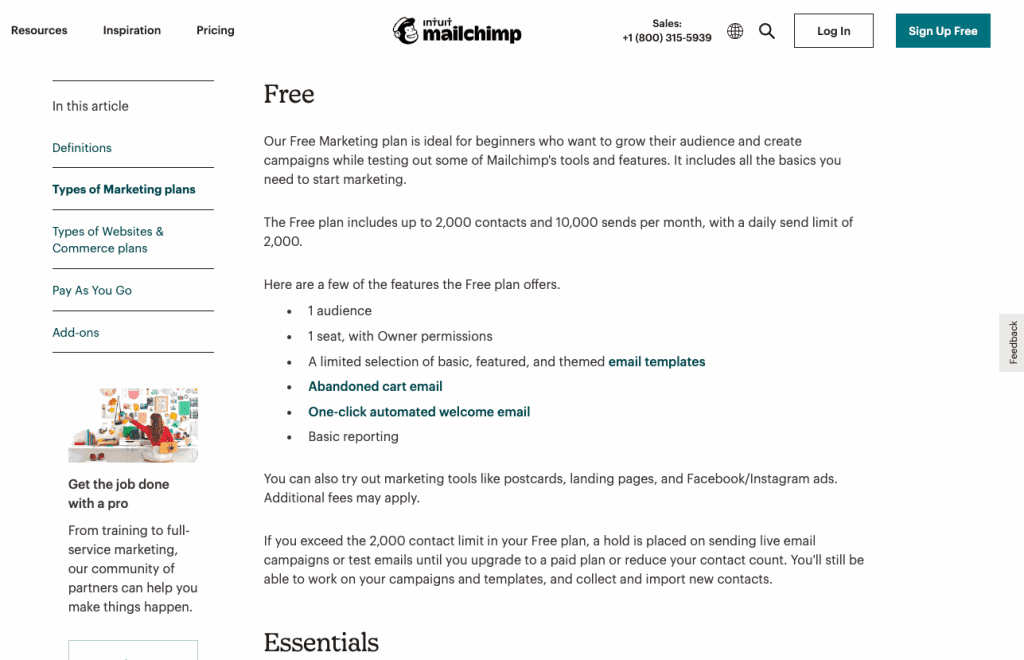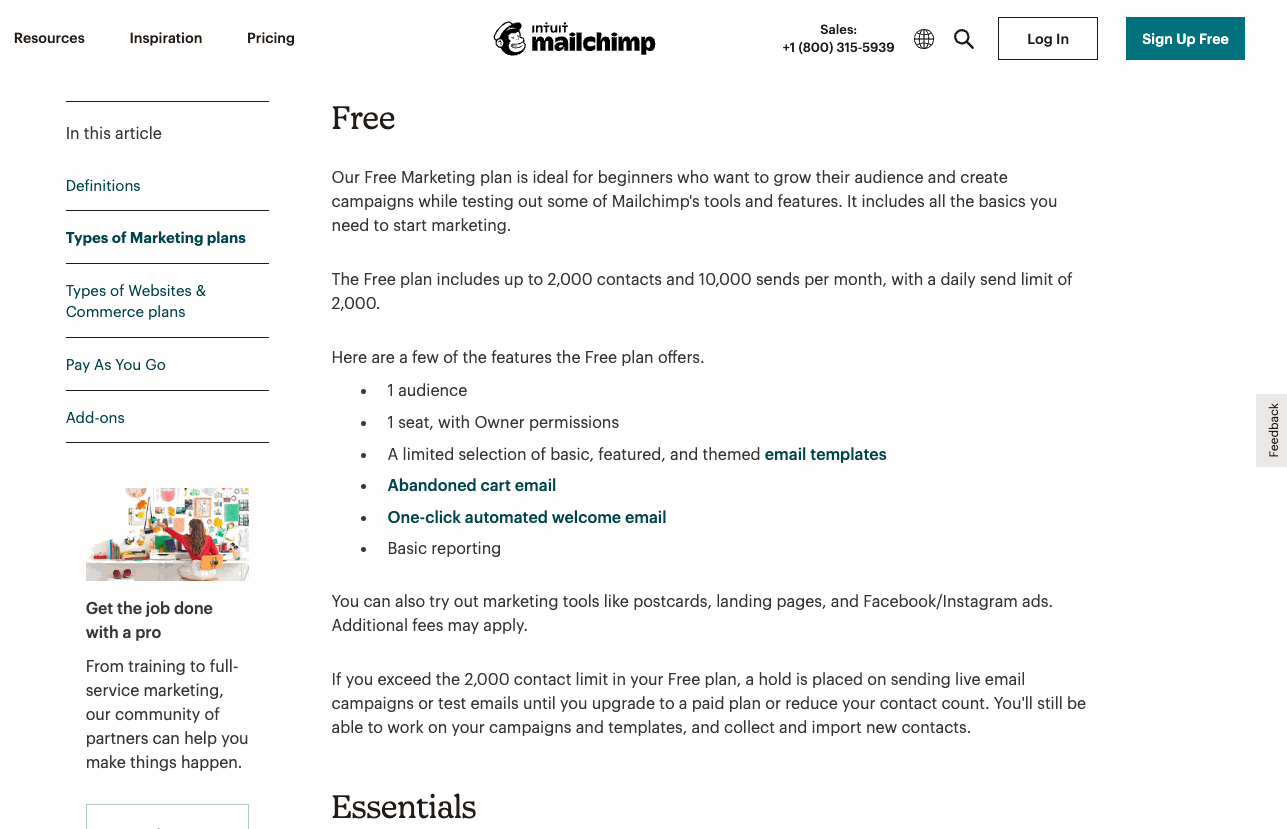 Famous for its generous freemium tool, MailChimp offers users a forever-free limited plan that suits most casual users. Users can immediately interact with the tool through this plan without providing any payment information.
Why This Sales Funnel Works
Since MailChimp offers quick, easy access to the tool, users can test it whenever convenient. MailChimp offers users access to its intuitive and responsive UI, one of its foremost features through this method.
MailChimp also grants users a limited free account, increasing the likelihood that users will upgrade if their businesses or newsletters expand. In the meantime, the users provide free publicity for MailChimp by using the service.
Sales Funnel Example 8: Harvest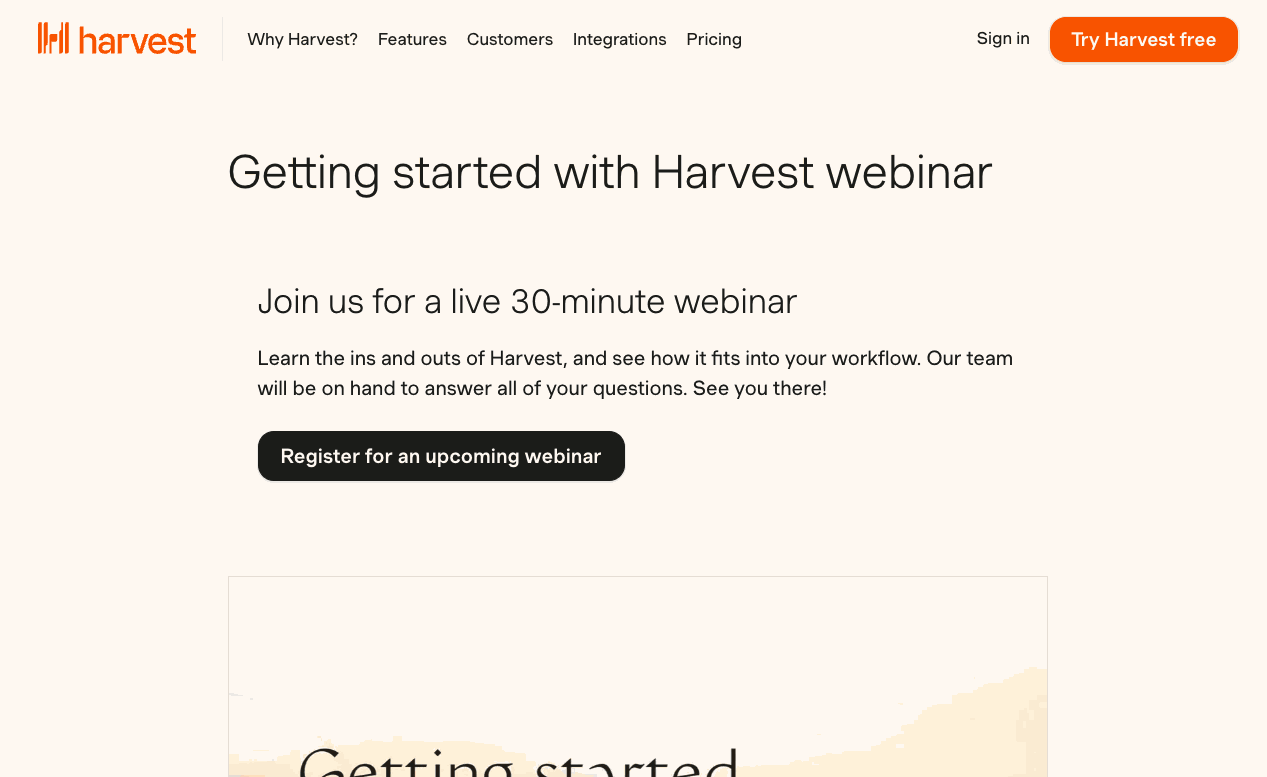 Harvest serves as a time-tracking tool with reporting and invoicing features. Its sales funnel is optimized at every level. It boasts many inbound and outbound strategies to attract customers, landing pages showing the tool in action, and attractive webinars.
Why This Sales Funnel Works
Aside from its free trial, Harvest attracts users with multiple education resources, such as courses and webinars, which act as powerful lead magnets.
Even though these resources require a lot of investment to build, they keep producing and educating potential customers with minimal maintenance and work along the other marketing strategies to shorten and optimize the sales funnel.
Sales Funnel Example 9: Gymshark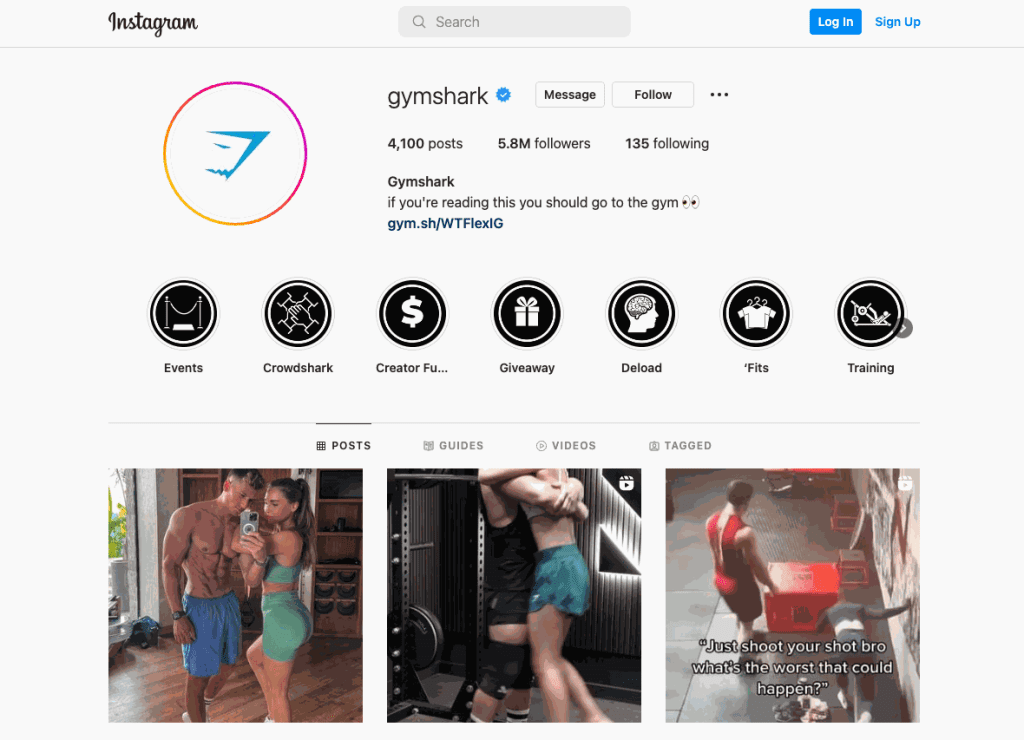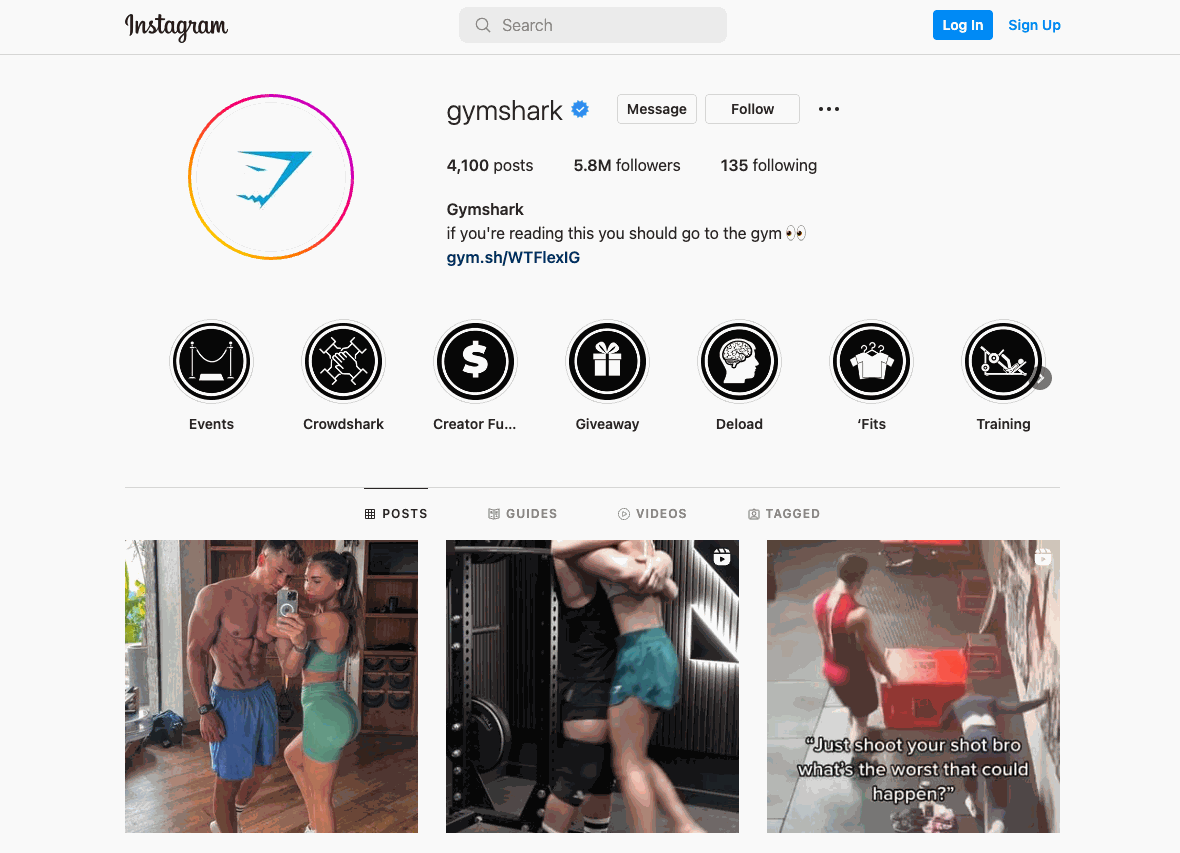 GymShark has a strong presence on social media, given its millions of Instagram followers and Facebook page likes. The company leverages its social media presence to engage with its target audience. These platforms share information about their products and use strategic influencer marketing to expand their reach.
Why This Sales Funnel Works
GymShark's strong social media presence, robust posting strategy, and influencer marketing effectively use famous individuals in the fitness community to redirect traffic toward their own pages. This approach engages users longer than if users were simply redirected to a sales page.
Sales Funnel Example 10: ConvertKit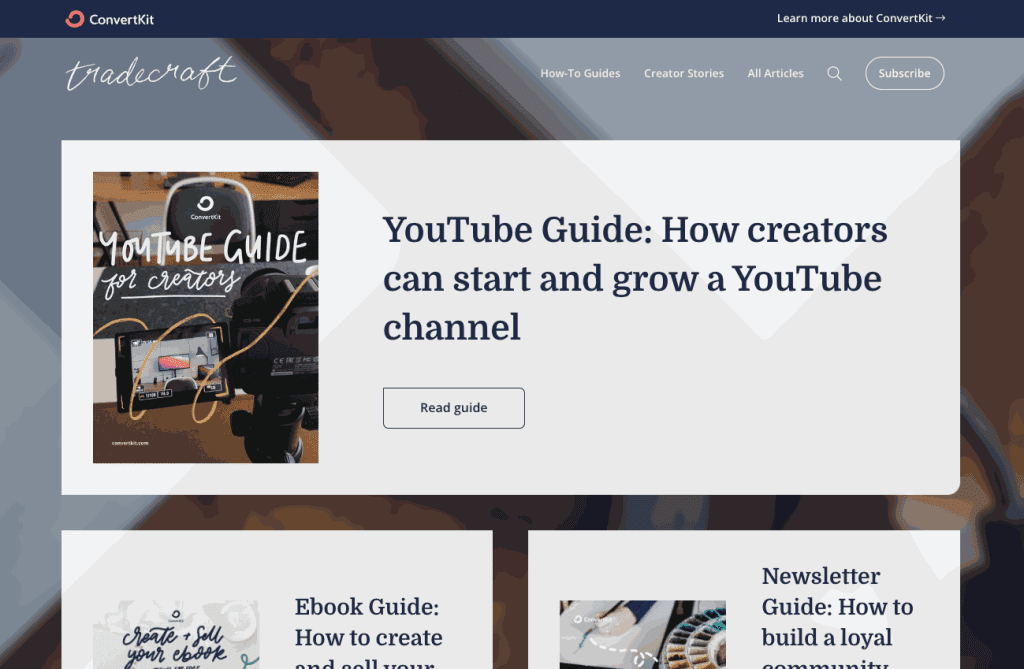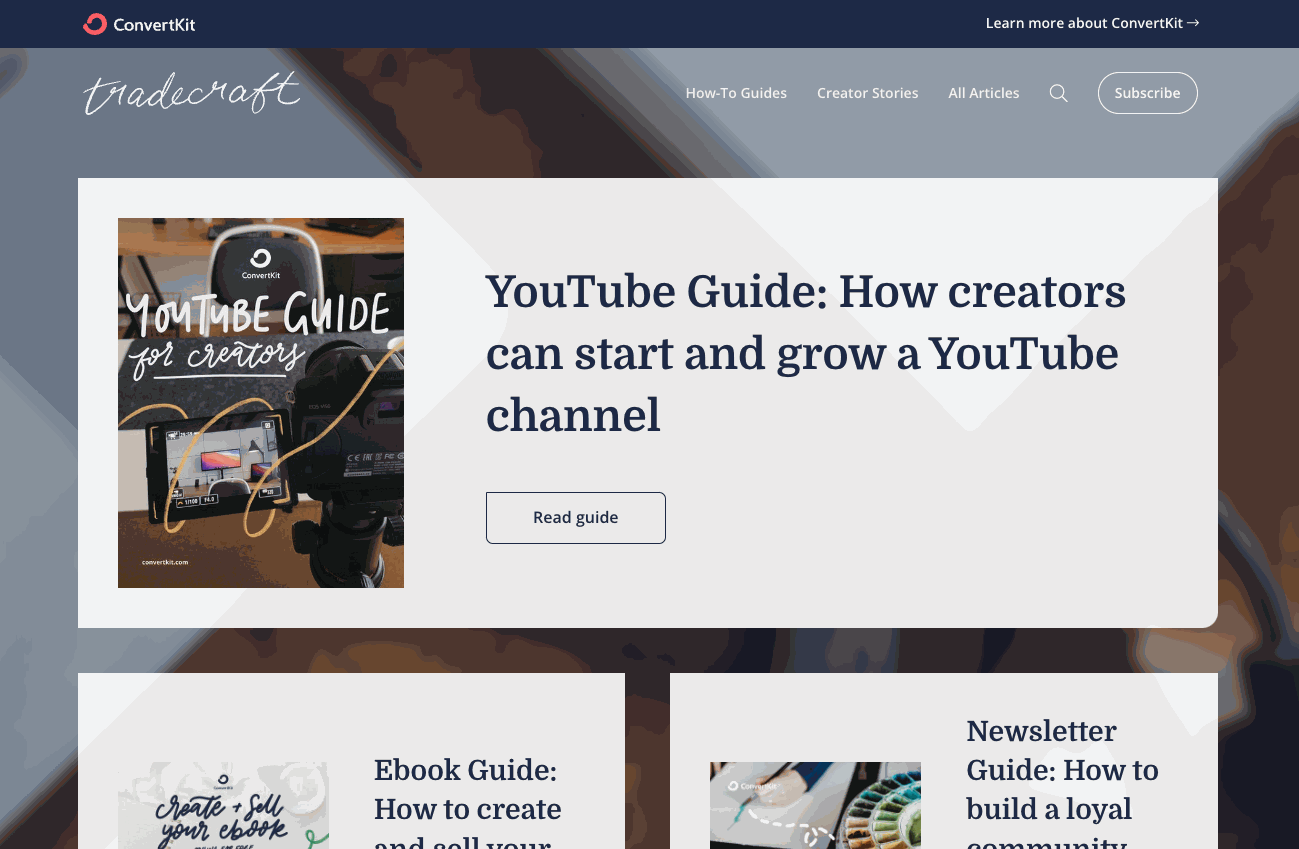 The comprehensive inbound marketing strategy for ConvertKit caters to users in the Awareness and Interest stages through webinars and blog articles that nurture their leads.
The website completes the conversion through testimonials and access to a freemium version of the tool.
Why This Sales Funnel Works
ConvertKit's sales funnel relies on strong inbound marketing, which helps them better target, nurture, and educate their audience with useful courses. Once the user is ready to convert, they are far more likely to buy from a company familiar to them.
Sales Funnel Example 11: Patagonia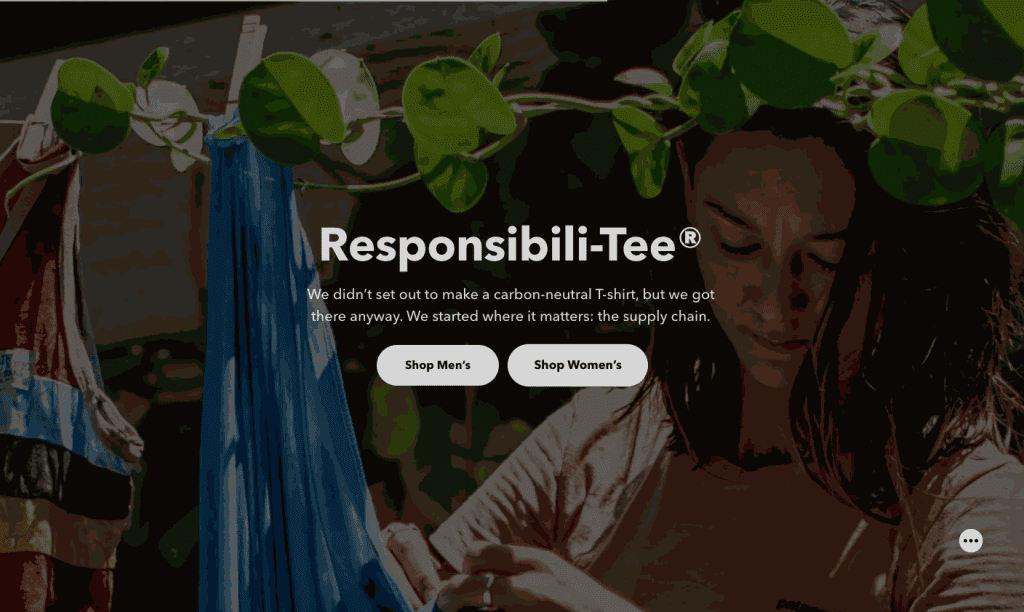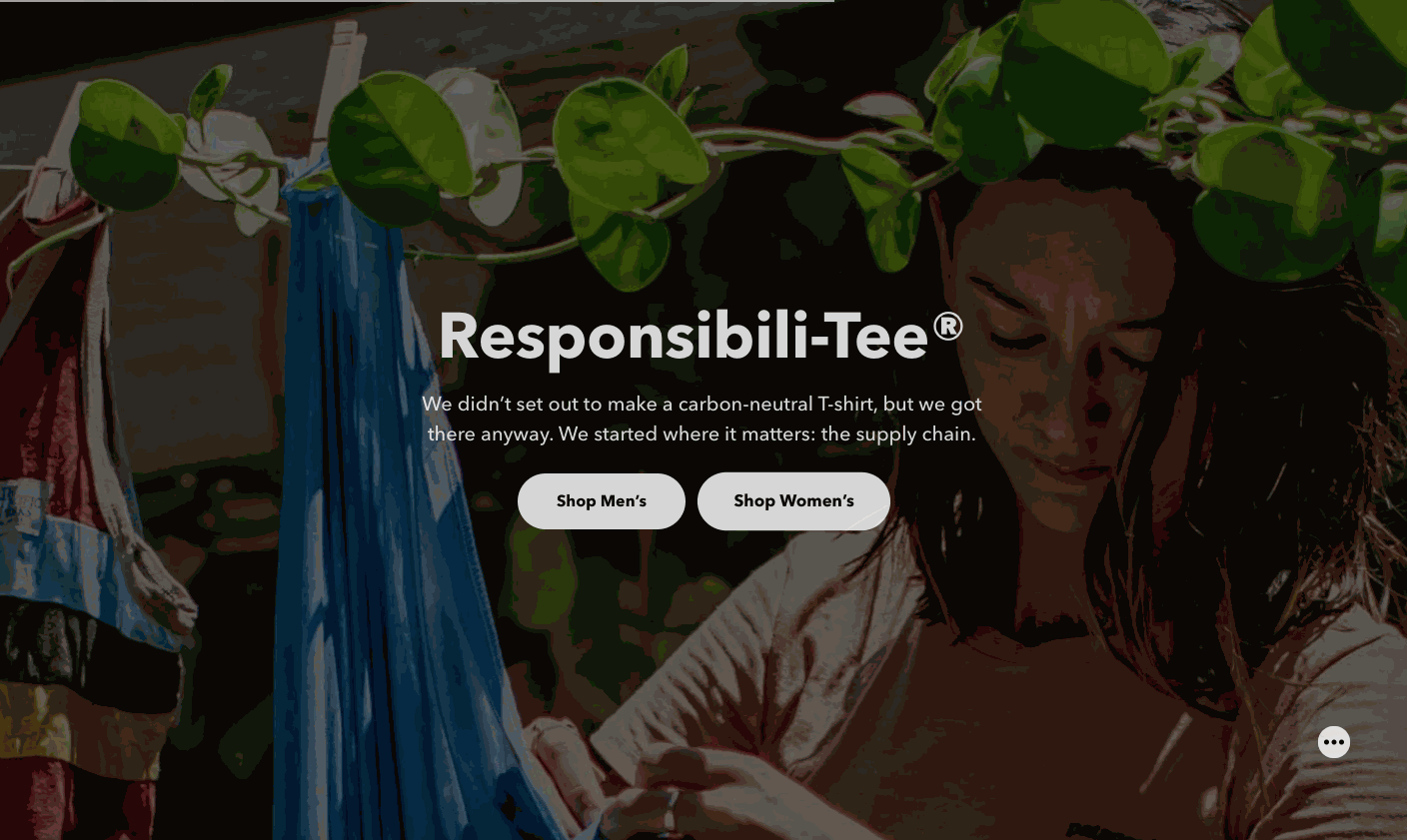 Patagonia's sustainability claims and efforts are part of its public profile. To reinforce these values, Patagonia goes beyond sustainability on its materials and showcases its multiple volunteer-based projects in which the brand gives back. This method helps the brand easily and organically reach new users.
The company also publicizes its use of recycled materials in its products to encourage users in the Interest stage to move forward. The user can derive comfort from the fact that they will receive their order in environmentally-friendly packaging and that a portion of their purchase will be donated.
Why This Sales Funnel Works
Patagonia's whole marketing strategy centers around the concept of sustainability, and environmentalism permeates every aspect of its sales funnel. This well-defined focus grounds a very cohesive and compelling sales funnel that taps into the users' worries about the environment and makes them feel confident in their purchase.
Sales Funnel Example 12: Warby Parker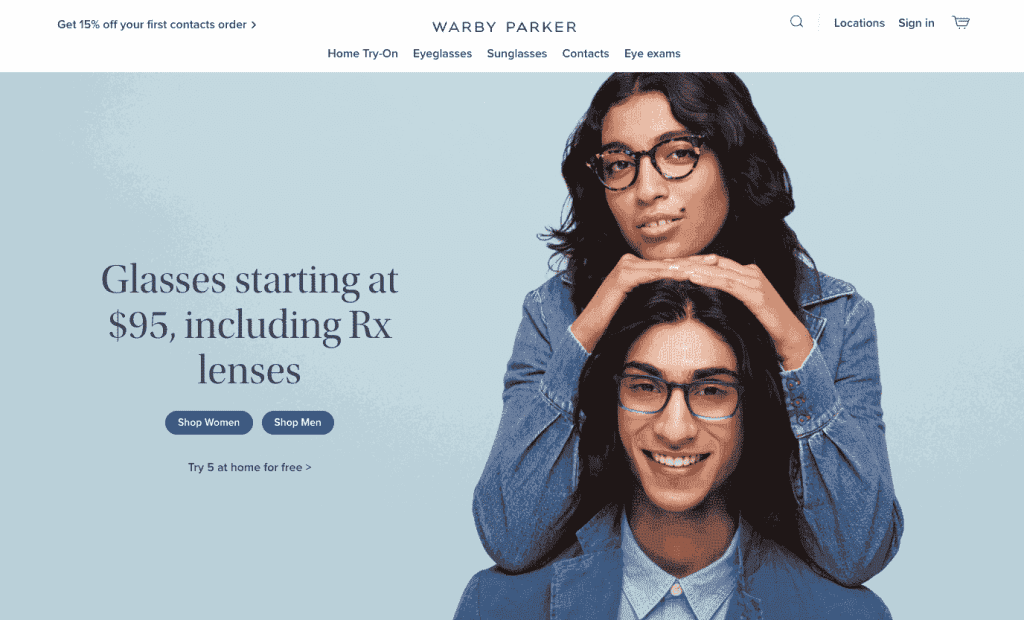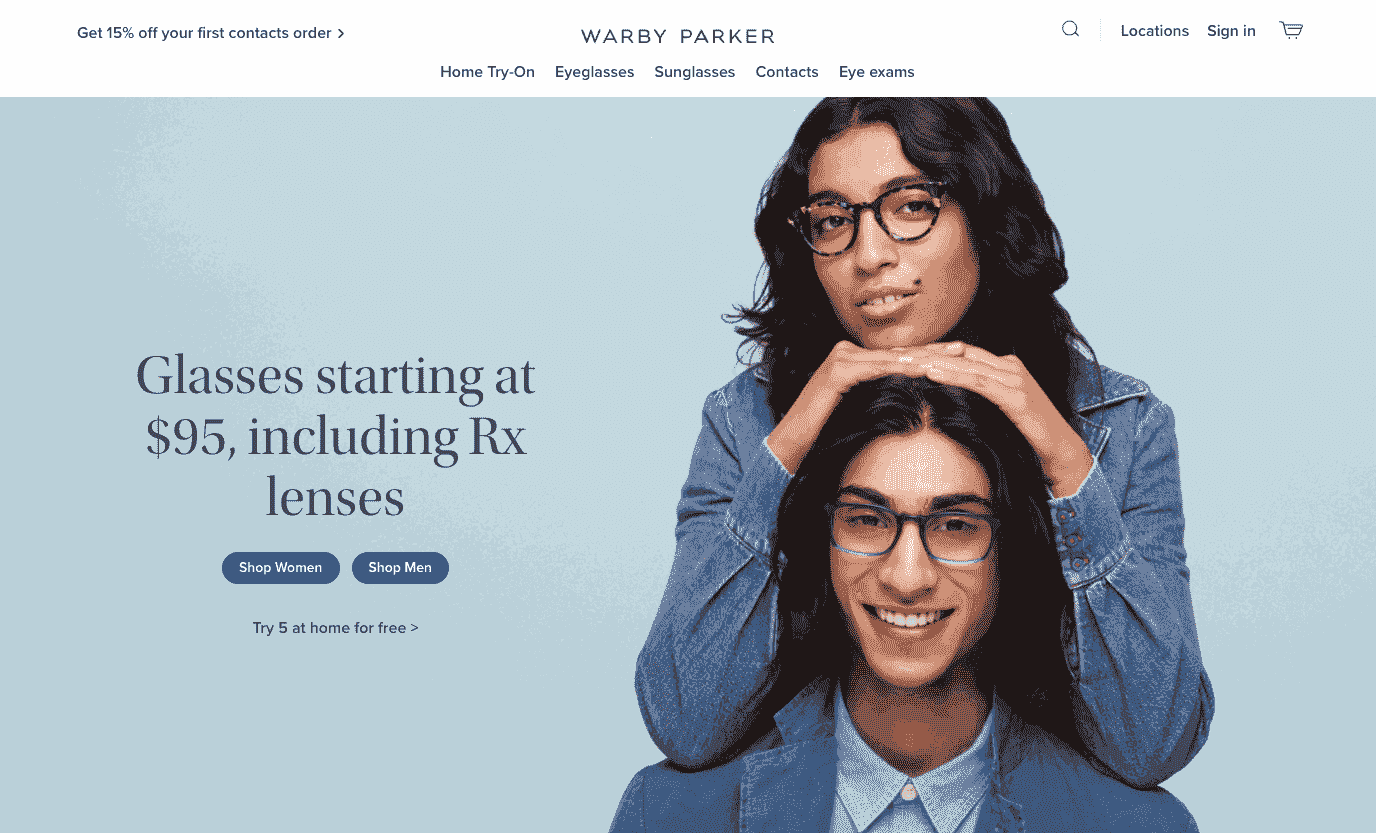 Warby Parker delivers affordable sunglasses and prescription glasses as an online eyewear brand. Since most people prefer to try on glasses before purchasing them, Warby Parker allows users to try on glasses from the comfort of their homes, sending up to five samples with a return label.
The idea behind this concept is that once the five days conclude, the user will know exactly which glasses they want and may even buy more than one pair.
Why This Sales Funnel Works
Warby Parker outperforms most other online eyewear brands by going above and beyond in the Evaluation stage. Sending their products increases the chances of completed purchases and customer retention.
How to Create Your Own Sales Funnel
Follow this step-by-step guide to create your own sales funnel:
Step 1: Study Your Audience
The better you know your audience, the better you can plan funnel stages that cater to their needs.
Knowing your target audience saves you money by allowing you to focus on the kind of users who are historically more likely to convert and develop nurturing strategies for those less likely to convert.
Step 2: Grab Their Attention & Offer Value
Once you understand your target audience, you can start developing efforts to attract them to your company.
Organic traffic, like SEO, social media, referrals, and more, takes a long time to set up but can yield massive investment returns. On the other hand, paid ads offer you instant traffic that stops as soon as you stop paying for them.
A healthy sales funnel has to balance both approaches.
Step 3: Create a Landing Page
After sketching out your marketing funnel, start designing a landing page for each one of your efforts. Landing pages are vital when creating a healthy sales funnel. They are a way for you to instantly communicate the unique benefits of your solution and how it can solve the users' pain points.
Step 4: Launch an Email Marketing Campaign
Time to start adding leads to your sales funnel! A great way to generate leads is through email lead generation paired with email marketing.
Email lead generation allows you to instantly generate a list of users who match your ideal audience and engage them with emails that direct traffic to your landing pages.
Step 5: Nurture Your Leads
For the final step, nurture your leads. Make sure to properly segment your audience to channel the few leads ready to convert directly to your sales team and nurture those not ready to convert.
These strategies will keep users engaged and informed, motivating them to convert in due course.
FAQs About Sales Funnel Examples
Here are the answers to your most common questions about sales funnels:
What are the types of sales funnel?
There are multiple kinds of sales funnels to fulfill different goals. Lead generation funnels are among the most common, but also content funnels convince users to engage with the company's content, and other funnels are based on limited offers and events.
What are the 5 stages of sales funnels?
The 5 stages of sales funnels are:
Awareness: the user first becomes aware of your brand or solution
Interest: the user researches you and your competitors
Evaluation: the user researches all options to determine the best fit
Decision: the user chooses their option
Action: the user converts into a paying customer

Do sales funnels really work?
Yes! Effective sales funnels guide users through every step of their purchasing journey, ensuring they have the data to become purchasing customers.
What You Must Remember About Sales Funnel Examples
Now that you know which sales funnels convert, you can start making your own high-converting sales funnels! Once they're designed, feed your funnel with lead generation tools like UpLead.
UpLead allows you to generate calling and emailing lists almost instantly with validated and detailed profiles.
Try UpLead today and see if it's a good fit for you and your needs!
Start Your 7-Day Free UpLead Trial
Lead generation doesn't have to be all that painful. With UpLead, you can easily connect with high-quality prospects and leads to grow your company.