Michael Cheng is a serial entrepreneur who's co-founded Sniply, WittyCookie, TEDxSFU, and 15 other ventures. He's currently focused on his newest company, Lumen5, which is a video creation platform that empowers marketers to create videos using AI.
To date, Michael Cheng has grown Lumen5 to 200,000 users – without employing traditional marketing strategies such as sending newsletters. In this UpLead Growth Chat, we sat down with Michael Cheng to pick his brain on how Lumen5 acquires its users, and why the company prioritizes product development over marketing.
To jump to specific segments of our interview, click on the relevant links from the Table of Contents above.
Early career and personal growth
Will: You co-founded QC Productions, which is a multimedia production studio, back in 2011. What did you learn from running this company? What made you move on so quickly from this company?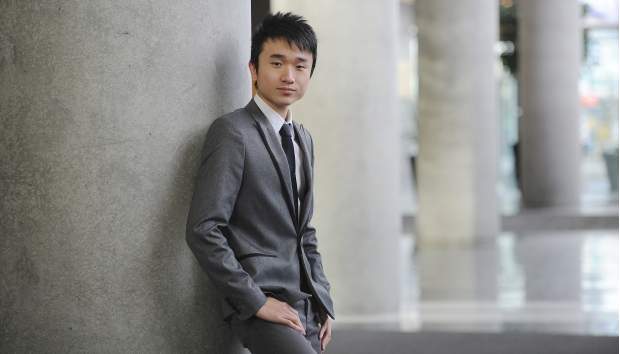 Michael: I was involved in a lot of serviced-based and agency-type businesses in the early days. These types of businesses are great for new entrepreneurs who want to build a business around their own skills. They generally require little monetary investment, and pretty much anyone can set up shop and start serving clients. However, after working on a handful of projects, it became clear to me that I wanted to go down the product path and build a tech startup instead.
Strategic & Tactical Sales Advice: Straight to Your Inbox.
Join 20,000 sales leaders receiving practical & in-depth content. No fluff, just the best sales how-to guides.
I agree to receive emails from UpLead, and can unsubscribe at any time.
Will: Following your stint at QC Productions, you joined The Next 36, which is billed as a program that "accelerates the growth of Canada's most talented young entrepreneurs". What did you learn there?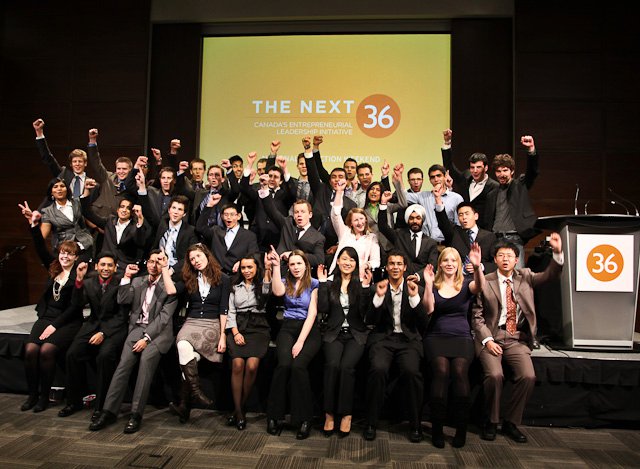 Image source.
Michael: At The Next 36, I was mentored by Dean Hopkins, founder of Cyberplex. He's one of the pioneers of the early internet, and he built his tech business in 1994. One of the biggest insights that I learned from Dean is that businesses have always been, and will always be people-driven. In a nutshell:
"It doesn't matter if you're running a service or product, it all starts with the people."
This includes your co-founders, employees, investors, customers, suppliers, etc – all of whom Dean looks at as "extended family". The key to becoming a successful entrepreneur, then, lies in managing these relationships successfully.
Will: In 2011, you co-founded WittyCookie, which is a digital agency that offers a subscription model rather than charging a one-time fee. Did you encounter any pushback from potential clients who just didn't understand your model?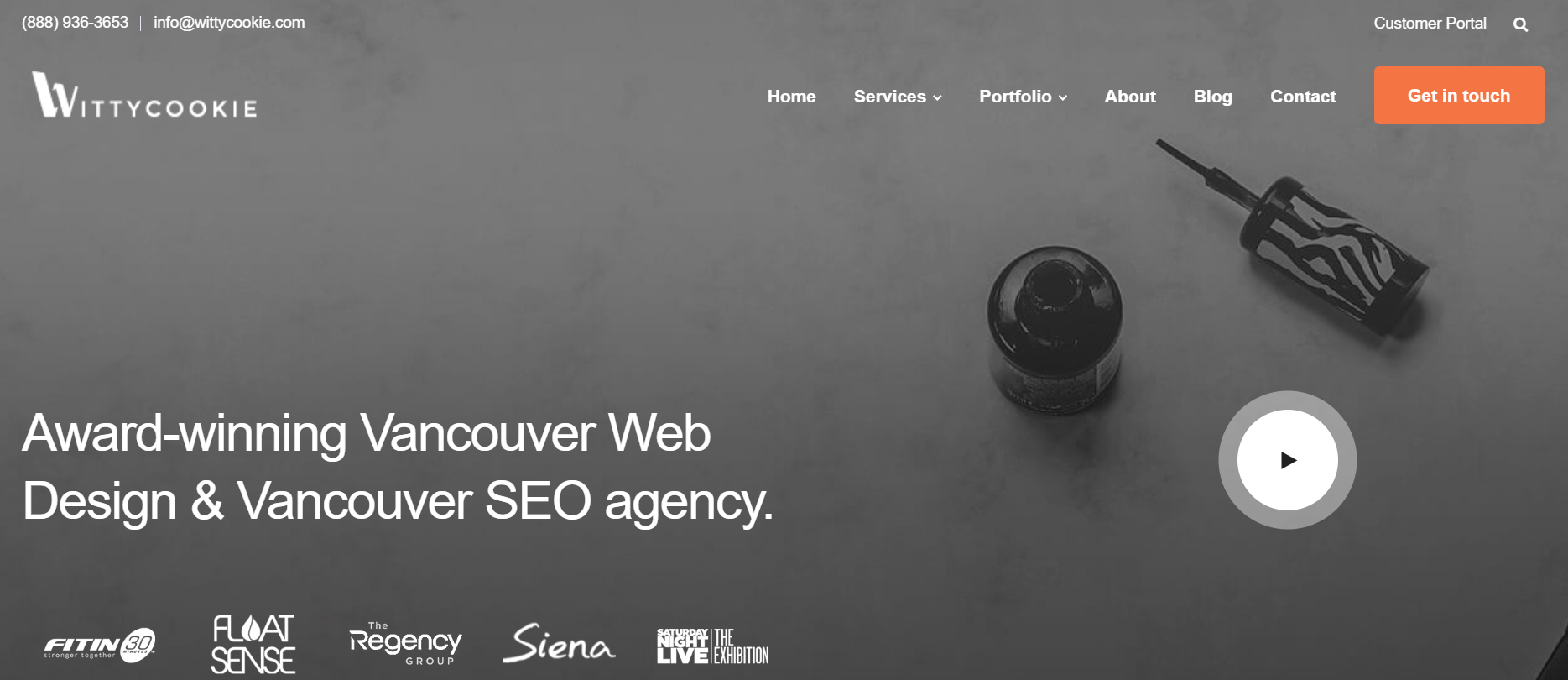 Michael: There were clients who didn't like our pricing model, but you learn very quickly that…
"As an entrepreneur, you don't need everyone to like you, you just need a few people to love you."
All in all, I'd say that our business model made sense to a lot of our clients. Because we operated on a subscription model, we charged very low upfront fees; this allowed us to serve a new segment of businesses who could not otherwise afford a website.
Pivot into product-based businesses
Will: After WittyCookie, you co-founded Sniply, where you stayed for 3 years. While you were at Sniply, did you have any defining experiences or pivotal moments that influenced your strategy with your current company, Lumen5?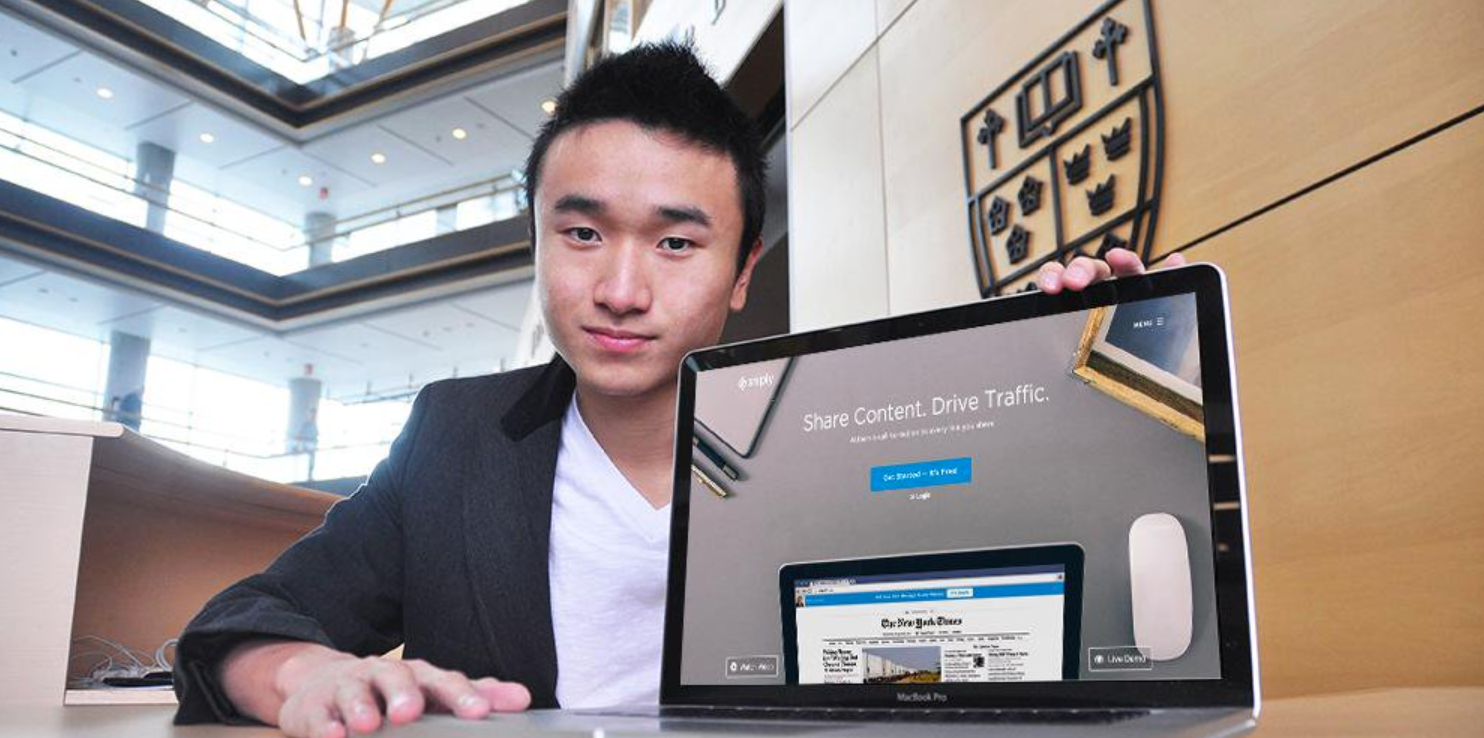 Michael: Sniply, in many ways, was my first serious attempt at building a product-based business. For those not acquainted with Sniply, it's essentially a marketing platform that allows users to generate conversions through content curation. We launched in 2014 and grew the platform to 300,000+ users in three years.
I'd say that I never actually "left" Sniply, though I did set aside my time to work on Lumen5. Here's the back story: my co-founders and I observed the explosion of video content on the social web, and came up with the idea to build an A.I. powered video solution. We eventually called this video solution Lumen5, and it grew so much faster than Sniply that it became impossible to ignore.
The execution of Lumen5 is heavily influenced by learnings from Sniply. If you put them side-by-side, you'll see that both products offer a very generous Free Plan with a viral sharing component. The goal is to allow free users to produce and share some form of digital asset that contains our branding, so that we can reach an even larger audience.
Will: That makes a lot of sense. Can you share about why you wanted to bring A.I. into the mix?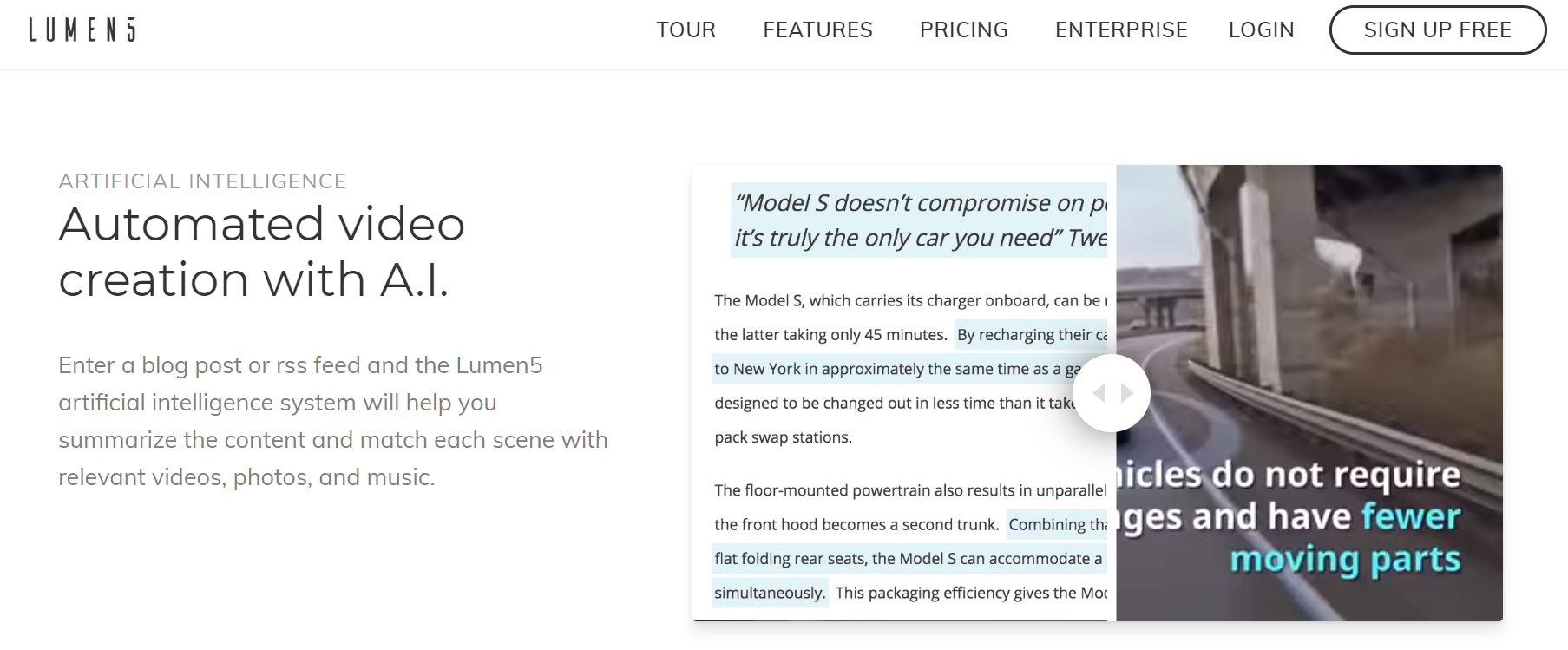 Michael: Well, I think we can all agree that videos are very time consuming to produce, and businesses struggle to produce enough video content to satisfy consumer demands. If you've ever tried to edit a video, you'll realize that this largely deals with turning knobs and tweaking settings with lots of layers and timelines. Automation and AI can take care of all these tasks, allowing users to focus on storytelling.
Will: What are some of the things that you're doing differently with Lumen5, as opposed to your previous companies?
Michael: With many of my previous companies, we were looking one or two steps ahead, but we didn't have an overarching vision that we were moving towards. But with Lumen5, we're really dreaming up something massive.
From the beginning, we constantly asked ourselves… "How big can this be?"
This influenced our strategy in many ways; more specifically, it led to us deciding to infuse A.I. into the solution. To be honest, this is a much more ambitious approach to problem solving than I'm used to. That said, I believe that thinking big is definitely the way to go. With our vision in mind, we've created a multi-year roadmap to make sure we're on track, and this sets a high bar for our product from the get-go.
Growing Lumen5 to 200,000 users without spending a single cent on marketing
Will: When it comes to growing your user base, what channels do you rely on? What percentage of your marketing budget do you put in each channel?
Michael: This might sound pretty strange, but we don't actually do any marketing at Lumen5, and we don't even have a marketing budget. In fact, we acquired the entirety of our 200,000 users organically through word-of-mouth referrals.
Think about it this way: startups don't typically have a lot of resources, and therefore focus is key. Taking this into account, the Lumen5 team decided early on that we wanted to prioritize product development over marketing.
"Almost every dollar we make, we invest it towards product development."
As a result of this, we never got around to doing the whole social media or growing your email list thing. We have 200,000 emails in our database, but we still haven't sent out a single newsletter. I have no doubt that we'll eventually start doing these things, but as of now, we want to invest our time in product development instead.
However, we do spend a decent amount of effort on delivering value to our existing users and keeping churn in check. We use Drip, Drift, Helpscout, and Mixpanel to help us do this. Given that we rely heavily on referrals for growth, customer success is extremely important to us; that's why all of our "growth" tools are customer support related.
Will: You have a "Lumen5 Community" group on Facebook. Why did you create this group, and how do you engage the users within the group?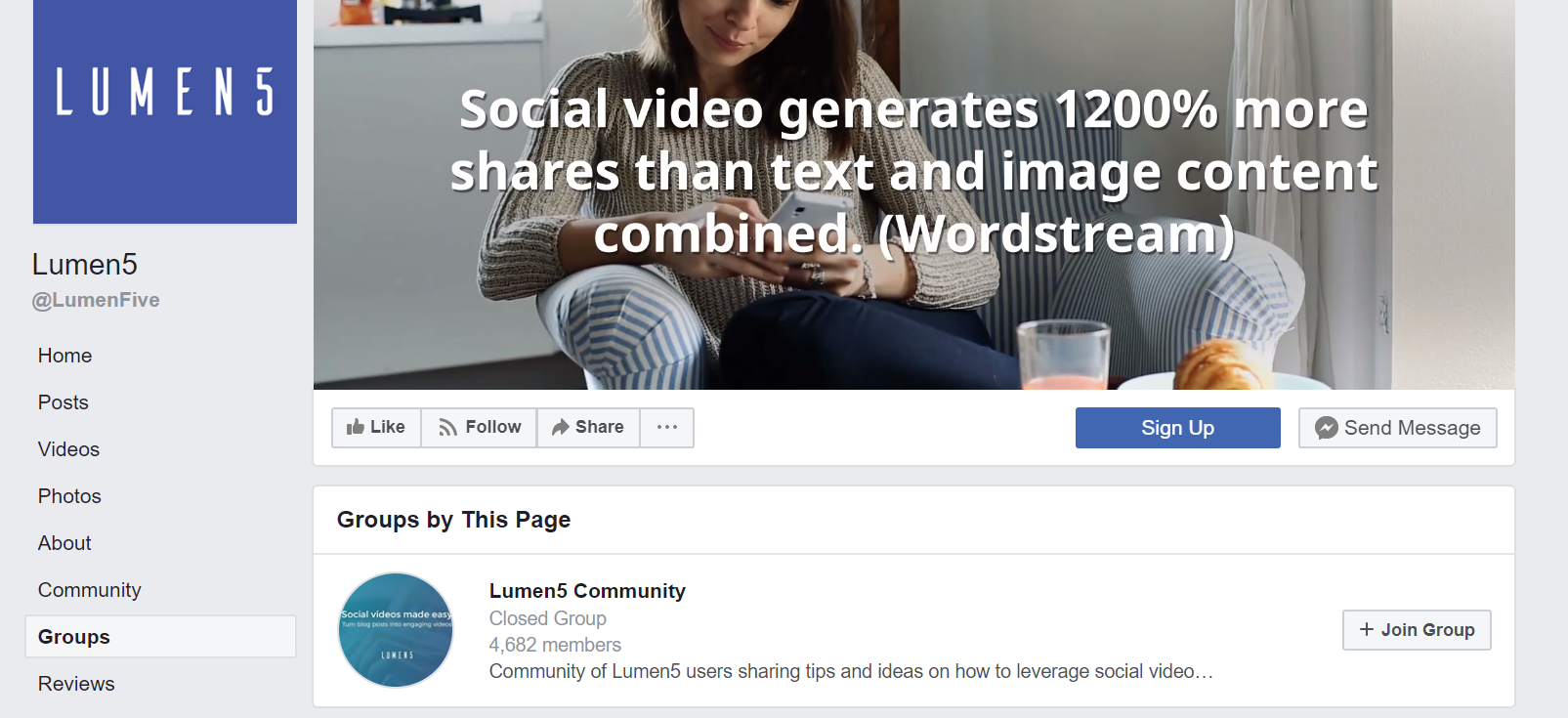 Michael: I've always believed that being close to your users and interacting with them is the way to go, and this community group allows me to reach out to Lumen5 users. We could have simply put up a Company page instead, but I'm not too keen on these.
"Most Company Pages offer one-sided communication, and they're simply a tool that a brand uses to broadcast information."
On the other hand, a Private Group allows myself (and the rest of the Lumen5 team) to go beyond the surface, and mingle with our users. Here, our goal is to get personal, and show our users what Lumen5 and our team is really about.
Will: What strategies do you use to upsell your free users, and convert them into paying users?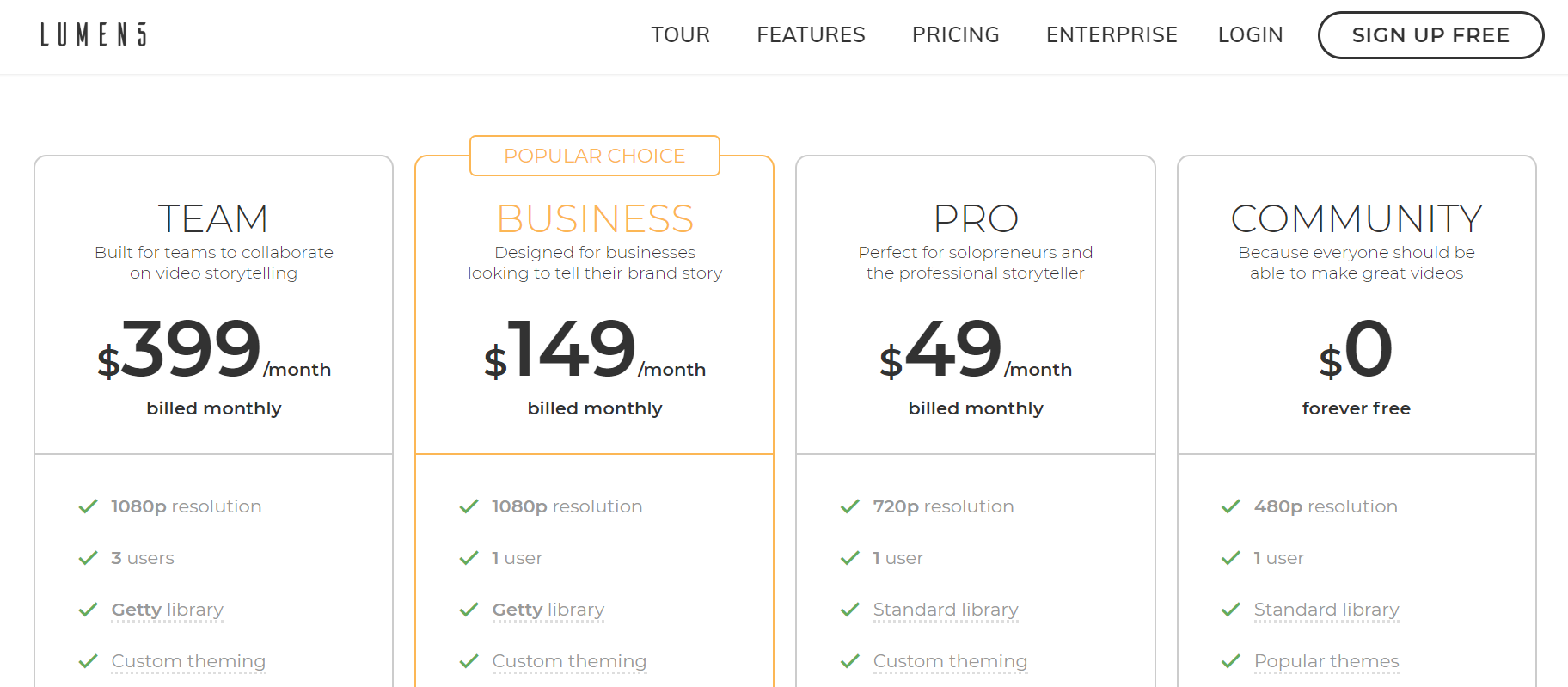 Michael: At Lumen5, premium features are visible to free users as they create videos, and those who need access to the premium features will naturally upgrade to use them. When it comes to the product development front:
"We make it a rule to segment features according to which user group they'd appeal to during development."
For example, one of the key drivers of our free-to-paid upgrade is video resolution. Free users can only render videos at 480p, so for professional users who care about the quality of their digital assets, upgrading to a paid account is the obvious choice.
Measuring and defining the success of Lumen5
Will: What is the one thing that you struggled with the most in Lumen5's early days? What is the thing that you're struggling the most with right now?
Michael: A.I., without a doubt. A.I. is a double-edged sword, and we've struggled with it a lot, both in our early days and now.
Building A.I. is sort of like conducting a scientific experiment that you know will end in a complete hit-or-miss. There isn't much of a middle ground when it comes to A.I., and the scary thing is that it's easy to come up with a hypothesis that ends up being completely false, giving you zero ROI on your project. However, when you get it right, the solutions tend to be highly impactful.
Will: How has Lumen5 evolved from when it was first launched?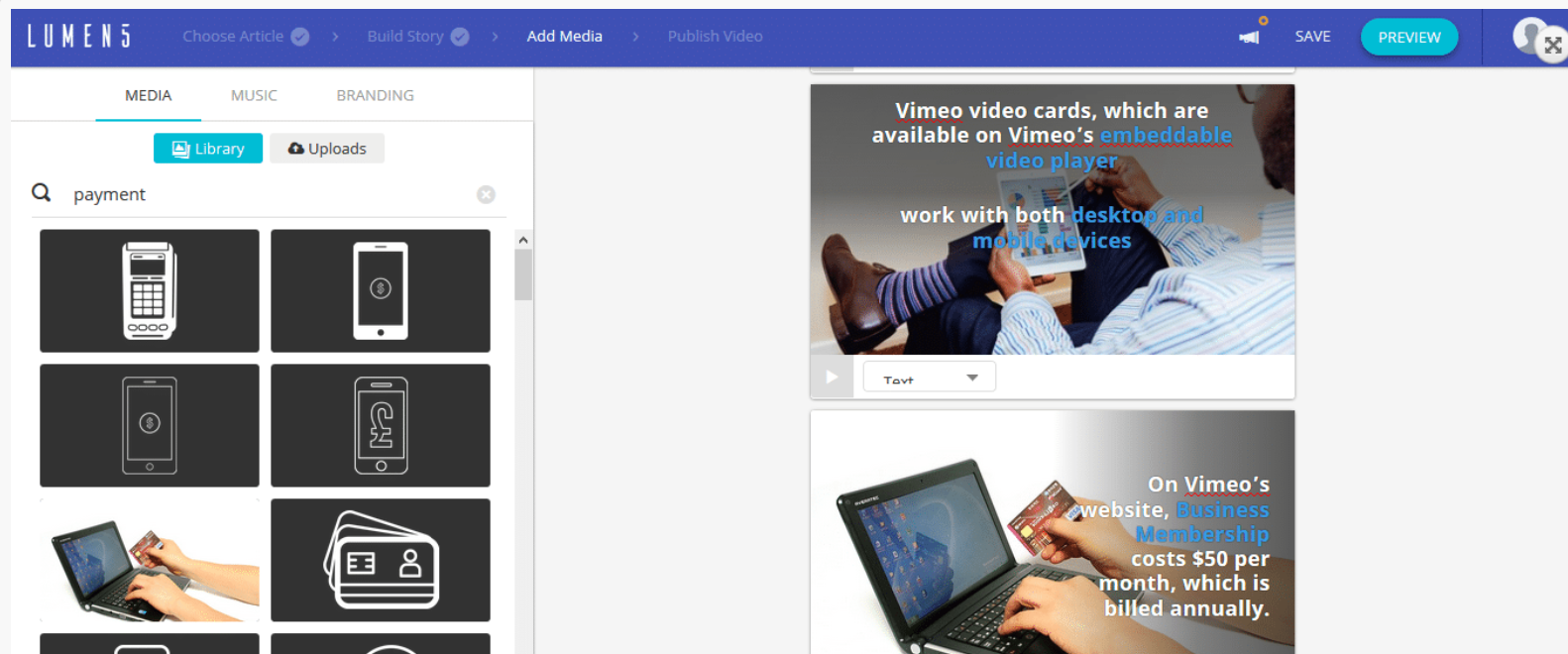 Michael: We've made a good amount of progress on Lumen5's A.I. component. Back when our product first launched, we had very few automations, and the automations that we had weren't particularly intelligent. Today, our automations are a lot more developed, but I'd say that Lumen5 is still a work-in-progress.
"Arguably, our work at Lumen5 can never truly be completed."
Of course, we're proud of what we've achieved with Lumen5 so far. To give you an idea of how far we've come, we benchmark the effectiveness of our automations by looking at how long the average user takes to create a video. (The premise being: the more intelligent our system, the less time a user would have to spend on this.) Our users would previously spend over an hour creating their videos on Lumen5, but we've now pushed this number down to under 10 minutes.
Will: Running in the same vein, what are the three most important metrics that Lumen5 monitors?
Michael: First and foremost, we look at the time an average user takes to create a video, which I've just spoken about.
Then, of course, there's monthly recurring revenue. This is important to us because it solidifies our value proposition; looking at the amount of revenue you earn is one of the most reliable ways of ascertaining whether your product is actually delivering value.
Our third most important metric is the download or share rate. It's great that people create videos, but these videos are only valuable when users actually download or share them with their network.
Will: What three factors would you attribute Lumen5's success to?
Michael: First, there's our generous Free Plan, which offers so much to free users and makes video creation accessible to hundreds of thousands of people. We built a whole community around our Free Plan, and it continues to drive tons of awareness for our brand.
The second factor is our infusion of A.I. into the solution. There's nothing quite like intelligent automation that just works. Investing in AI was costly, and building AI into our product presented us with many challenges, but doing this really kicked our user experience up a few notches.
Last but not least, our team's focus and discipline has brought us a long way as well. There are so many directions we can go with our product, but we always distill all our ideas and hone in on one single priority. This helps us work more effectively.
Lifehacks, sources of inspiration, and tips on relaxation
Will: What is your favorite lifehack?
Michael: You can hardly call it a lifehack, but at some point along the journey I learned the value of work-life balance.
"Burnout is a real thing and entrepreneurship is a marathon, not a sprint."
If you ask me, the key to work-life balance lies in learning to compartmentalize. When I'm not working, I don't think about work. In the evenings and on the weekends, I'm fully focused on family and friends. On the flip side: when I'm at work, I'm all about work. I'm not a fan of pushing myself too hard, though – I used to work 12 hour days, but it was a bad habit that I eventually unlearned.
Will: Which entrepreneur, leader or business owner inspires you the most?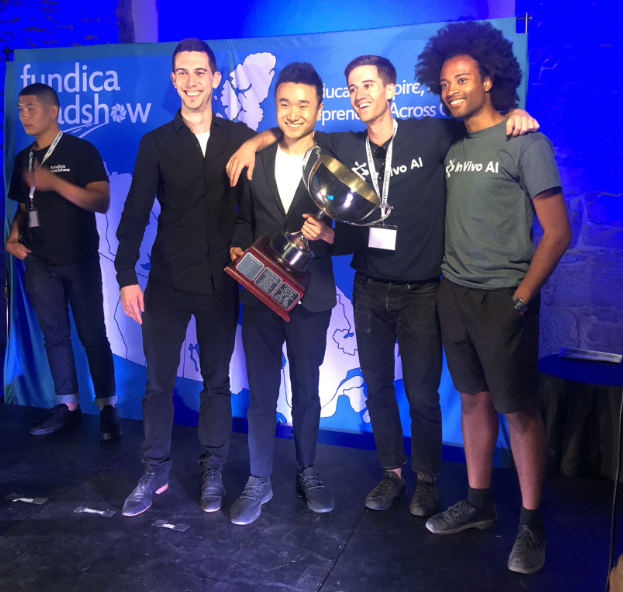 Michael: I've always been fascinated, like everyone else, with the story of Steve Jobs. I was blown away when I learned about Steve Jobs' journey: how he got kicked out of Apple, went on to start Pixar, then returned to Apple and turned it into the tech giant it is today. Looking at his track record, there's just no denying that Jobs was truly an unstoppable force.
On a more general note, I'm also drawn to stories about how other entrepreneurs (like Jobs!) deal with failure. I get inspired by how these entrepreneurs tackle seemingly insurmountable challenges head-on, and come back stronger than ever before.
Will: What business tool would you find it hard to live without?
Michael: I'm a big fan of Google Inbox, and I'm devastated to hear that they're shutting it down in March 2019. I use this to structure my emails into a to-do list; marking my emails as "done" or "snoozing" them helps me to stay focused and keep myself on track. I'm sure Google know what they're doing, though; it's just unfortunate that I'm in a minority fanbase.
Will: If you had $100,000 to invest in one public company, what company would it be?
Michael: I'll have to go with Facebook, despite all the controversy about it recently. I'm thoroughly impressed by their strategic acquisitions of WhatsApp, Instagram, and Oculus. Although they're a big company, they've done a good job at preserving their hacker ethos of "move fast and break things".
"It's rare for an incumbent to continue to innovate, and the reason why Facebook can pull it off is because they have a great culture that they've built from day one."
This culture isn't something that competitors can easily replicate, so they've got that going for them. Plus, now that they're moving into virtual reality, I'm excited to see how Facebook will shape the next generation of social connectivity.
Will: What do you do to destress and relax?
Michael: I prioritize sleep. If I'm not getting 7 to 8 hours of sleep every night, it doesn't matter how many destressing or relaxation rituals I have, my mind just won't be as sharp as it needs to be. Sleep is key!