Isaac Oates is the founder and CEO of Justworks, the fastest growing HR technology firm that gives businesses access to big-company benefits, automated payroll, HR tools, and compliance support. In this UpLead Growth Chat, we sat down with Isaac to pick his brain on how he built Justworks up from scratch, and grew its revenue by an impressive 271x in just three years.
Early career and personal growth
Will: You come from a computer science background; you've worked as a developer and engineer at several places, including Amazon. How does this shape your thinking, and how has it influenced your journey as an entrepreneur?
Isaac: First, there are many types of problems that I can solve on my own rather than asking for someone to help. I can dig into data and analyze it, for example, which allows me to identify trends that I might not otherwise see.
Strategic & Tactical Sales Advice: Straight to Your Inbox.
Join 20,000 sales leaders receiving practical & in-depth content. No fluff, just the best sales how-to guides.
I agree to receive emails from UpLead, and can unsubscribe at any time.
Also, I have a better sense of how our systems work, and this allows me to understand what is and isn't possible. Finally, in the early days, I wrote most of our back-end system which allowed me to move fast and hire people with complementary skill sets. In a nutshell:
"Having a software background is powerful."
Will: You initially joined Amazon as a Lead Software Development Engineer, then left to do an internship at Yahoo!, then rejoined Amazon as a Senior Product Manager. What made you decide to change job functions?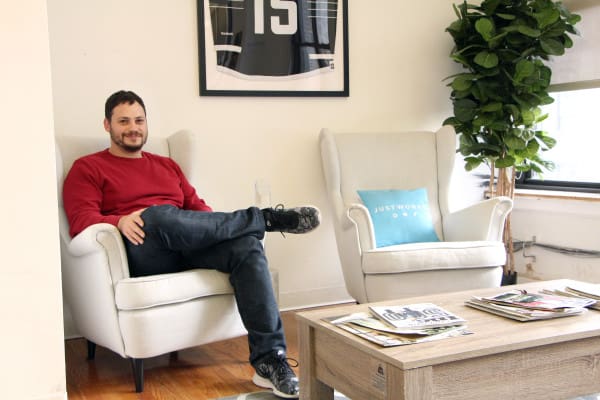 Isaac: When I was an engineer at Amazon, I became interested in product management after working with some of the product managers. At the time, all PMs had MBAs — so I decided to leave Amazon and get my MBA, ultimately returning to Amazon afterward as a PM.
Product management has a specific learning curve because the role is quite amorphous; even in the same organization, two different PMs could have substantially different responsibilities. The fact that I'd worked at Amazon before and had a software background was definitely helpful.
Will: What is one of your key takeaways from your time spent at Amazon? Are there any practices or principles that you picked up at Amazon that you still follow, till this day?
Isaac: I can't express just how well leaders at Amazon think and make decisions. A big part of this is that meetings usually involve a memo that everyone reads and discusses, which substantially compresses the amount of time required to get to the heart of the matter. I've incorporated this into our own leadership process and I think it's made a big difference.
Will: In 2008, you left Amazon and started working on your own project, Adtuitive. What made you decide to take this leap into the world of entrepreneurship?
Isaac: I'd always thought about starting something from scratch. One day, I was talking with my friends Jason Davis and Greg Fodor and they told me that they were working on Adtuitive. I trusted them, so I decided it was as good an opportunity as any to form a business. It was a challenging experience but incredibly rewarding. I learned so much.
Will: You were at Adtuitive for a grand total of 1 year, 2 months — the company was acquired by Etsy after that. Did you start the company with an exit strategy in place?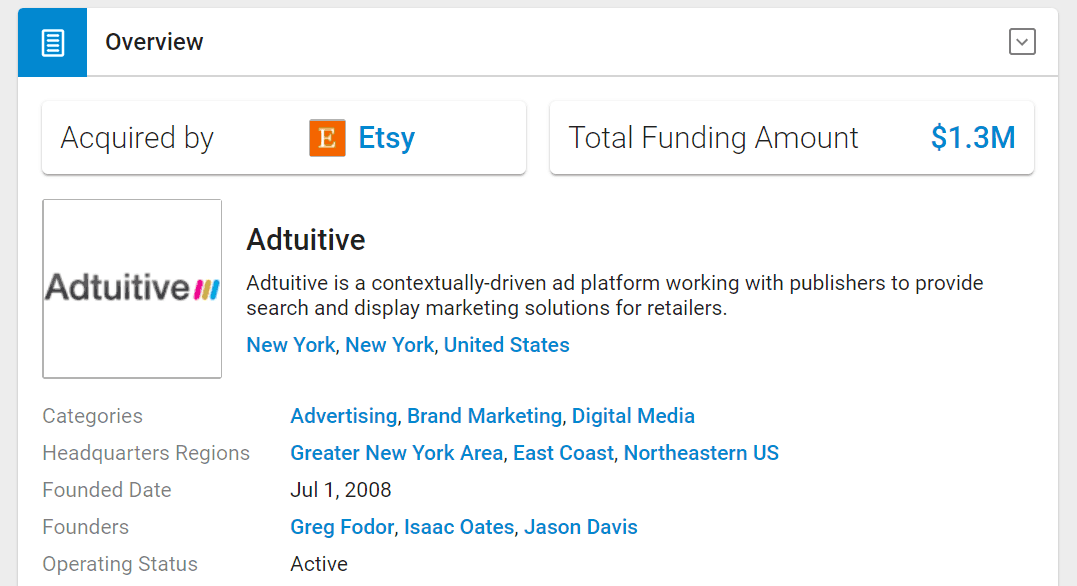 Isaac: We didn't have an exit strategy, we were just working on building a great company when Etsy offered to acquire us. We looked at it as a good opportunity to scale our platform more quickly and in a different direction than we'd originally planned, so we accepted.
Will: After Adtuitive, you joined Etsy as a VP of Special Projects, and you state on your LinkedIn that you "had the honor of building an unbelievable product development team".
What are some of your best hiring tips? What are some red flags that business owners should look out for when they hire?
Isaac: I look for people who are smart, kind, humble and have a strong work ethic. Our team at Etsy exemplified these characteristics and felt more like a family than a work team. We had so much fun together and, at the same time, delivered some extraordinarily high impact projects.
"The biggest red flag is when people talk about their accomplishments in a vacuum, or when they're too career-focused."
For example, I often ask about someone's major accomplishments in a role and their answer is "I got promoted." That's a terrible answer. What I'm looking for is someone who can make an impact on those around them.
Taking the leap to be an entrepreneur with Justworks
Will: In 2012, you left Etsy to start Justworks, which is a platform that business owners can use to take care of their payroll, benefits, HR and compliance. What made you decide to leave Etsy? How did you come up with the idea of building Justworks?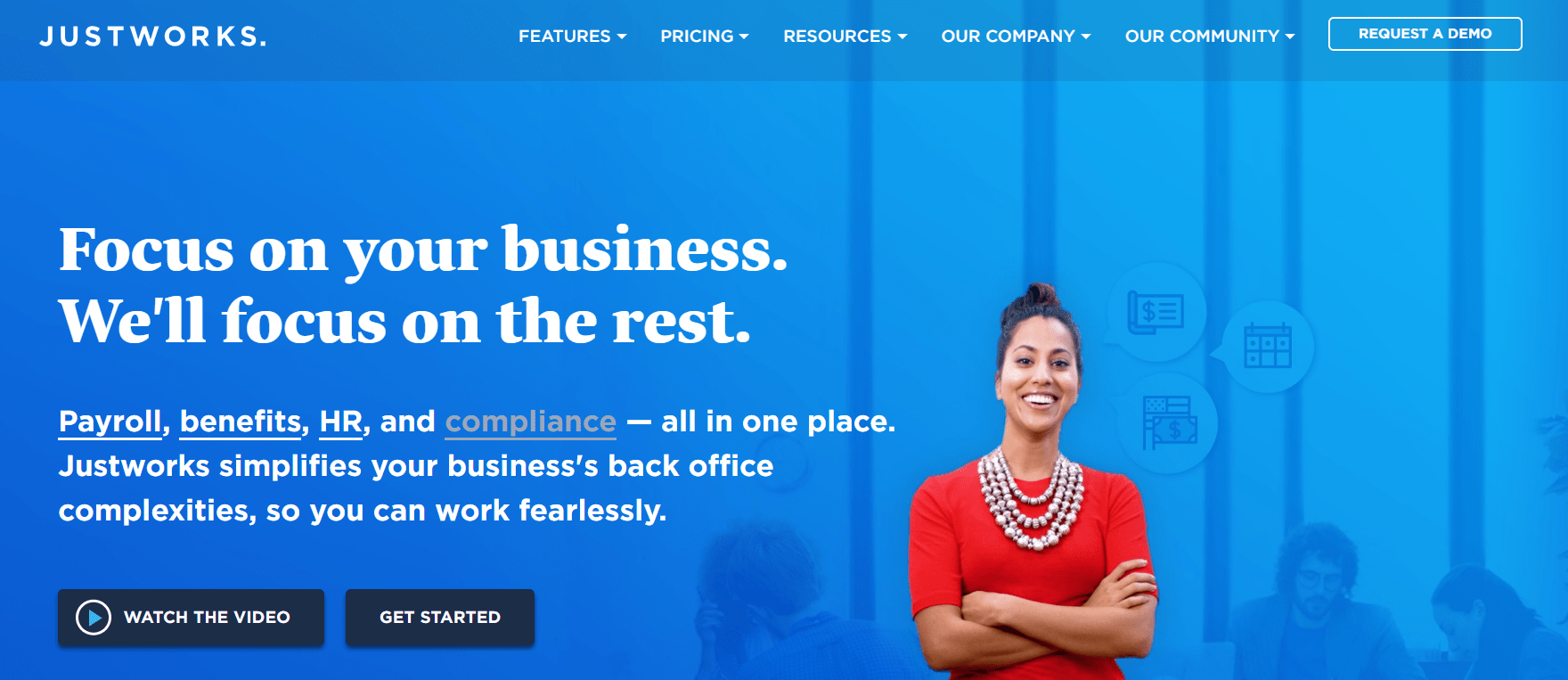 Isaac: I had a contract with Etsy related to the acquisition, so I left when the contract ended. I was proud of what I'd accomplished but wanted to build something of my own.
In addition, I saw a huge opportunity to help entrepreneurs hire and pay people. I had a miserable experience doing just that at Adtuitive, and I realized that there were plenty of other entrepreneurs who were frustrated with their payroll and benefits systems. At best, their opinion was neutral, but most of them strongly disliked the options in the market. So —
"I wanted to take the opportunity to build something great."
Will: What channels do you rely on to promote Justworks? Which channel has had the greatest ROI for you so far?
Isaac: Without getting into specifics on budget or ROI, we have a pretty mature marketing operation at this point. We're successfully investing in a range of channels at scale across the U.S., but many people here in New York will recognize us from our subway campaigns or our takeover of Grand Central this summer.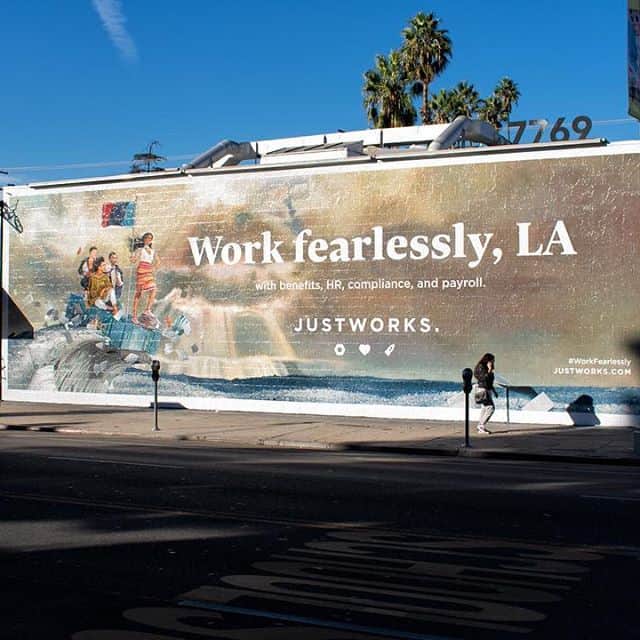 We've experimented a lot with digital, events, out-of-home, and direct mail through the years and we still are. I still have our first subway ad framed and hanging in my office as a reminder of how far we've come.
On Justworks' content strategy, and how it supports customers and reduces churn
Will: Justworks seems to invest quite a bit in its content marketing; you have a blog that you update frequently and a comprehensive resource center. Tell us more about your content strategy.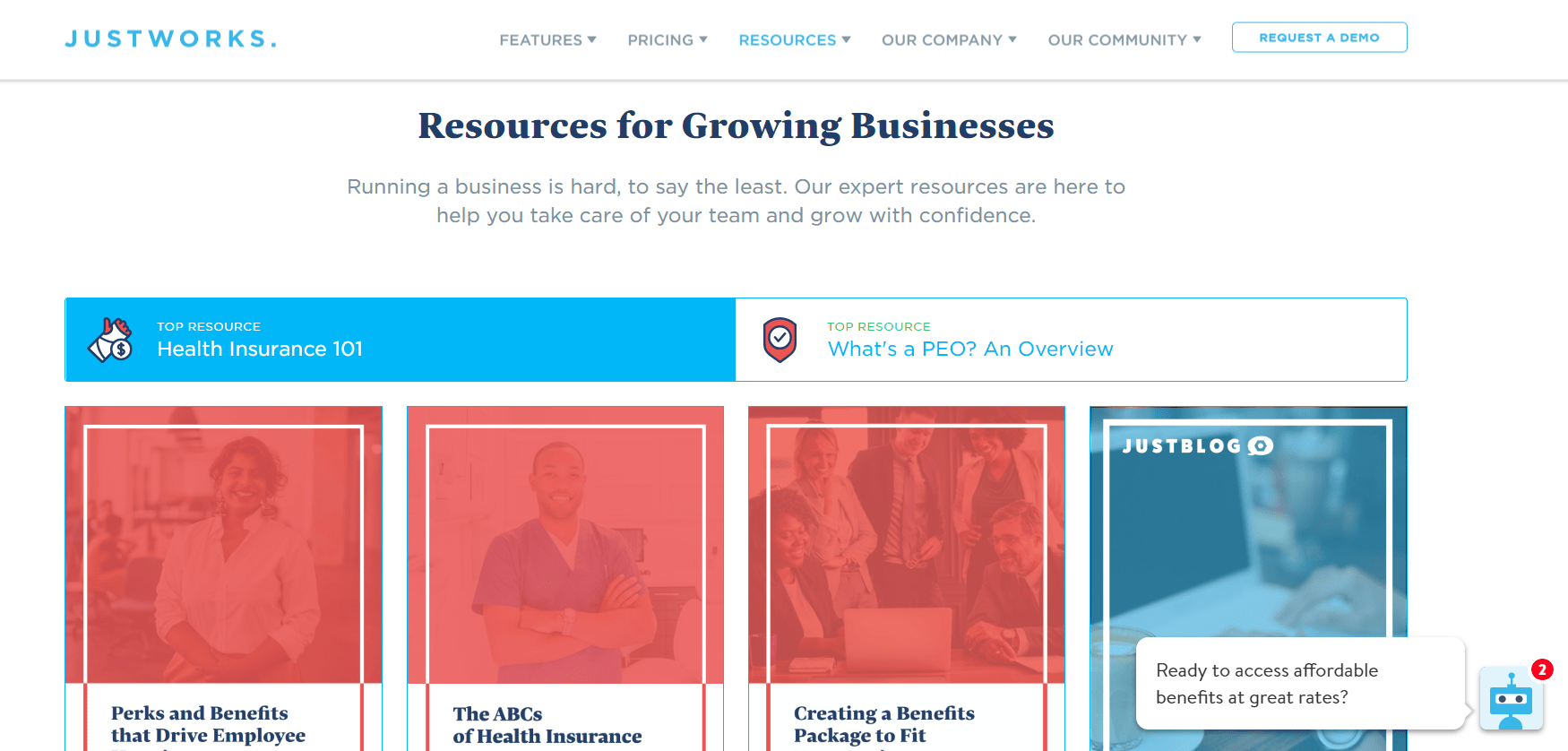 Isaac: Well, we're a growing company ourselves, so we empathize with our customers and the complicated (sometimes scary) journey of starting, running, or joining a growing business. Also, we recognize that —
"The value of our product and service is based in our ability to translate the complexity of this journey into something simple and approachable for people."
That's why we find it worth our while to invest in creating valuable content for our current and potential customers.
Over time, our content marketing has become a robust channel for inbound leads. Certainly, in terms of businesses discovering Justworks and what we do for the first time, our blog is a huge magnet for brand awareness.
Will: How does Justworks reduce churn and increase retention?
Isaac: Not to state the obvious, but the quality of our product and service are the reasons people stick around. We also track customer health so that we can get ahead of any issues that might surface with a specific customer. Our focus on customer satisfaction during the onboarding phase is big as well; it's important to understand that —
"The quality of interactions at the beginning of the relationship has a major impact on longevity."
To put it simply, service delivery is a core part of our Justworks' value proposition. This might seem like a no-brainer, but customer success in the HR technology space is actually pretty deficient. In fact, it's usually non-existent for buyers' employees — the people whose company has decided they're on X platform.
Will: Can you tell us what, exactly, Justworks does to support its customers? Also, do you have any relevant key metrics you'd like to share?
Isaac: For us, customer success is really the fusion point between HR and technology. We're constantly learning and evolving our offering to better meet the real needs of the market.
For example, after analyzing the needs of entrepreneurs — who often work second jobs, late nights, and weekends to run their companies — we launched 24/7 support for all aspects of the benefits, payroll and HR process.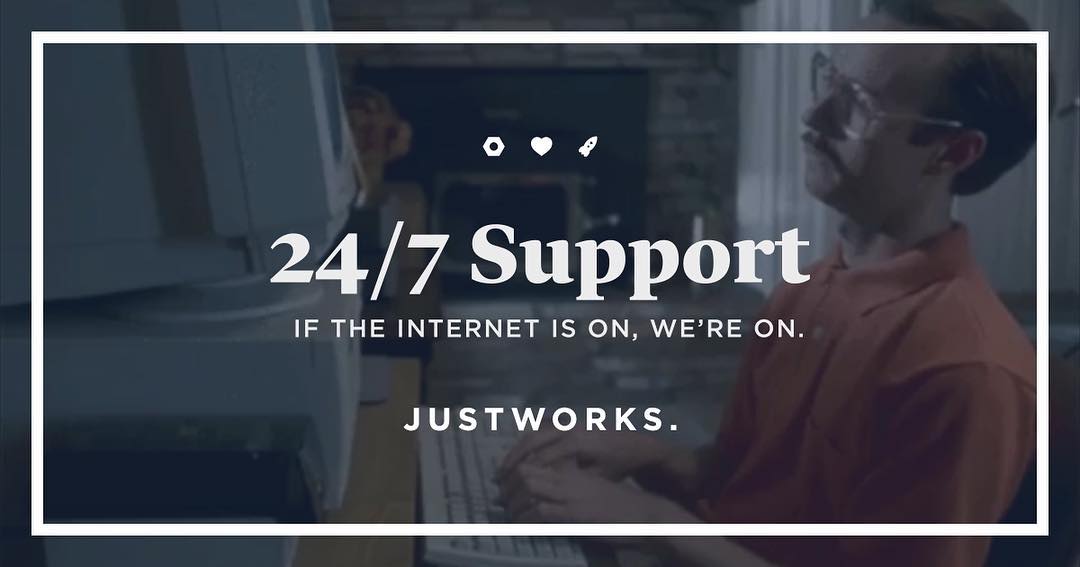 We also hired certified HR consultants this past year. Again, we saw a demand for more expert guidance on PTO, employee relations, and talent management and we responded in kind.
When it comes to key metrics: in 2018, we achieved a Net Promoter Score of 60 for the first time, which was big for us. As a benchmark, the industry average for B2B is roughly 22 and the average for SaaS is 41. I believe the average score for the HR Services/PEO space is 8.
On challenges, successes, and key metrics
Will: What is the one thing that the team struggled with the most in Justworks' early days? What is the thing that you're struggling the most with right now?
Isaac: To some degree, we faced a "chicken or egg" type situation at the beginning. Many startups start with a minimum viable product (MVP), but our entire value proposition is about bundling many different services together.
It was tough for us to get financing and bring in customers in our MVP phase, because our value proposition was weak. We did muscle through, and eventually got enough money and a big enough customer base so that we could get real traction. It took about two years.
As for what we're struggling with today — I wouldn't use the term "struggling," but I'm continually working on refining our internal communications channels to increase our efficiency.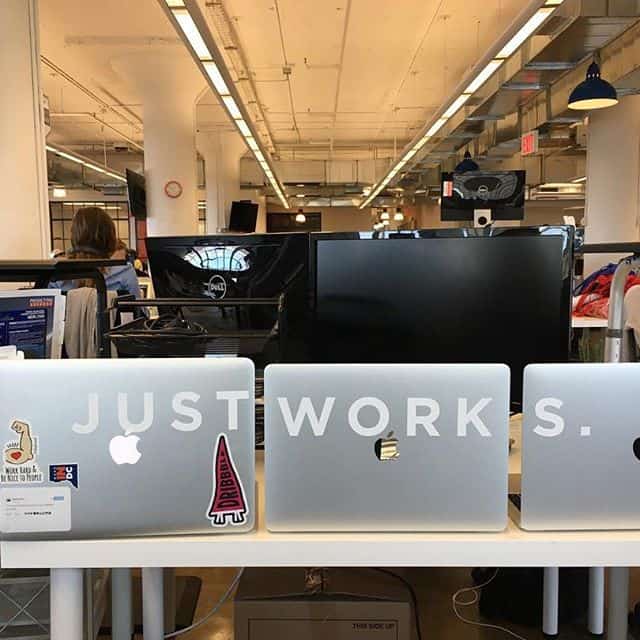 Justworks is growing fast, which is exciting, but with rapid external growth comes a new set of internal challenges. Essentially, we need to make sure all our employees — new and old alike — have access to the information they need. If that's not the case, we wouldn't be able to continue scaling the way we are.
Will: What three factors would you attribute Justworks' success to?
Isaac: Our people, culture, and values. Maybe it's a cliche, but —
"When I think about our success in the marketplace, it always comes back to who we are and, by extension, how we do what we do."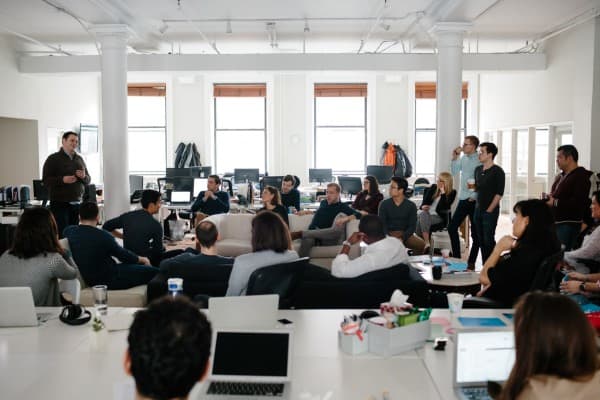 Every morning, some of the kindest and most capable people that I've ever worked with come into our office. These are the kind of people who would pick you up from the airport if you were in a jam.
I get feedback from customers and prospects over and over about our people. Those same values show up in our product and operations, too.
Will: What are the three most important metrics that Justworks monitors?
Isaac: Cash flow, bookings, and NPS. We need cash flow to survive. Bookings and NPS drive our growth.
Justworks' evolution through the years
Will: How has Justworks evolved from when it was first launched? How do you decide what new features you want to work on?
Isaac: The product is night and day from when we first started. We've worked relentlessly to expand the types of services available on our platform (medical, dental, vision, 401(k), FSA, HSA, transit, LTD, STD, Citibike, ClassPass, etc) and to make the platform itself more robust and easier to use.
Our process for deciding what to build next is pretty simple — each quarter, we look at potential projects and their expected impact and maximize ROI. Impact can be nuanced, but we're looking for things that will benefit our customers and play into our strategy at the same time.
Will: What is Justworks doing in yearly revenue now? What are your revenue goals or other goals moving forward?
Isaac: We have over 50,000 employees on Justworks today. Our pricing per employee is published on our website — yearly revenue is mid-to-high eight figures. According to Deloitte's Fast 500 survey published last fall, our revenue growth of 27,150% between FY '14 and FY '17 makes us the second fastest growing company in North America.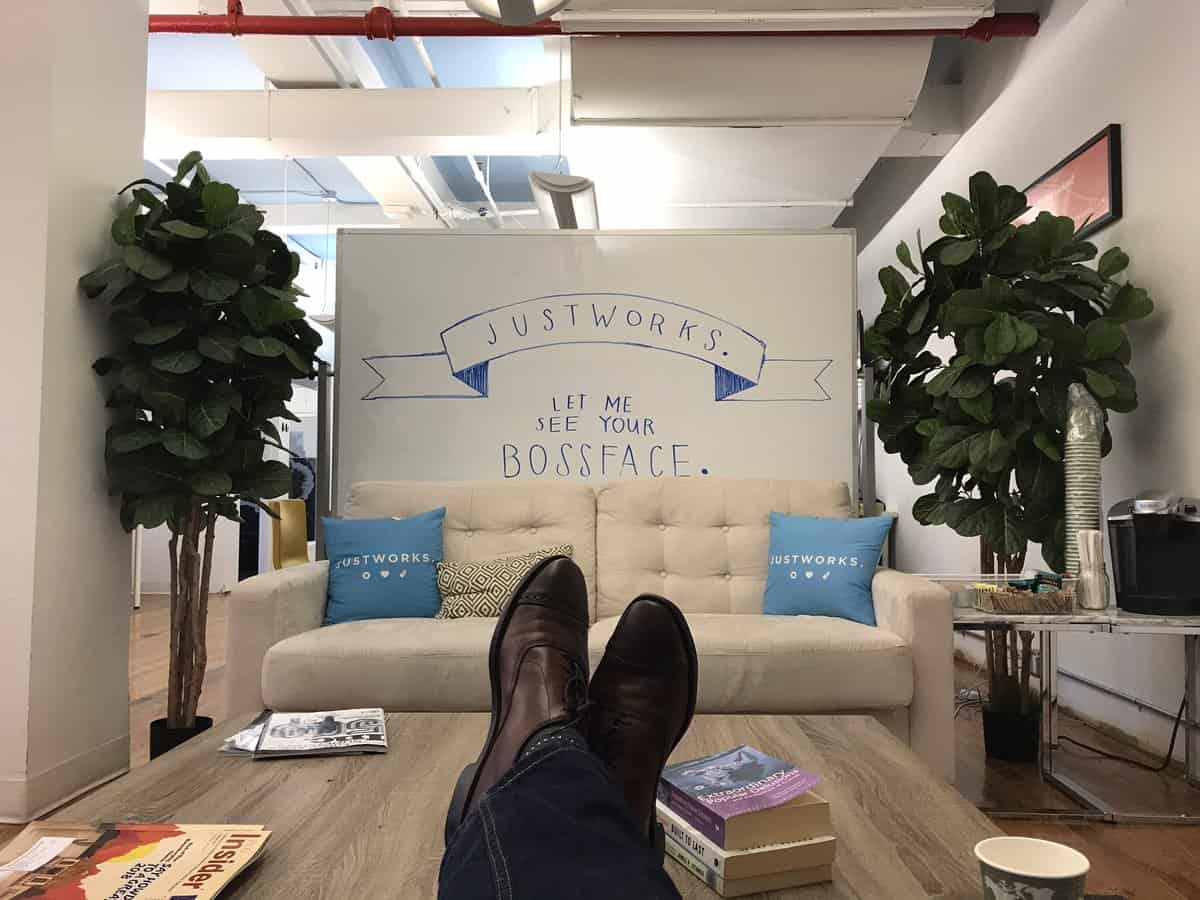 We're focused on building an amazing product, and it's great to see how traction has picked up as our offering has matured. I'm excited to see Justworks become a household name for business owners everywhere.
Will: Justworks has a Justwomen initiative which brings together accomplished women with the goal of "promoting growth, sharing knowledge and building a community." What's the story behind this initiative?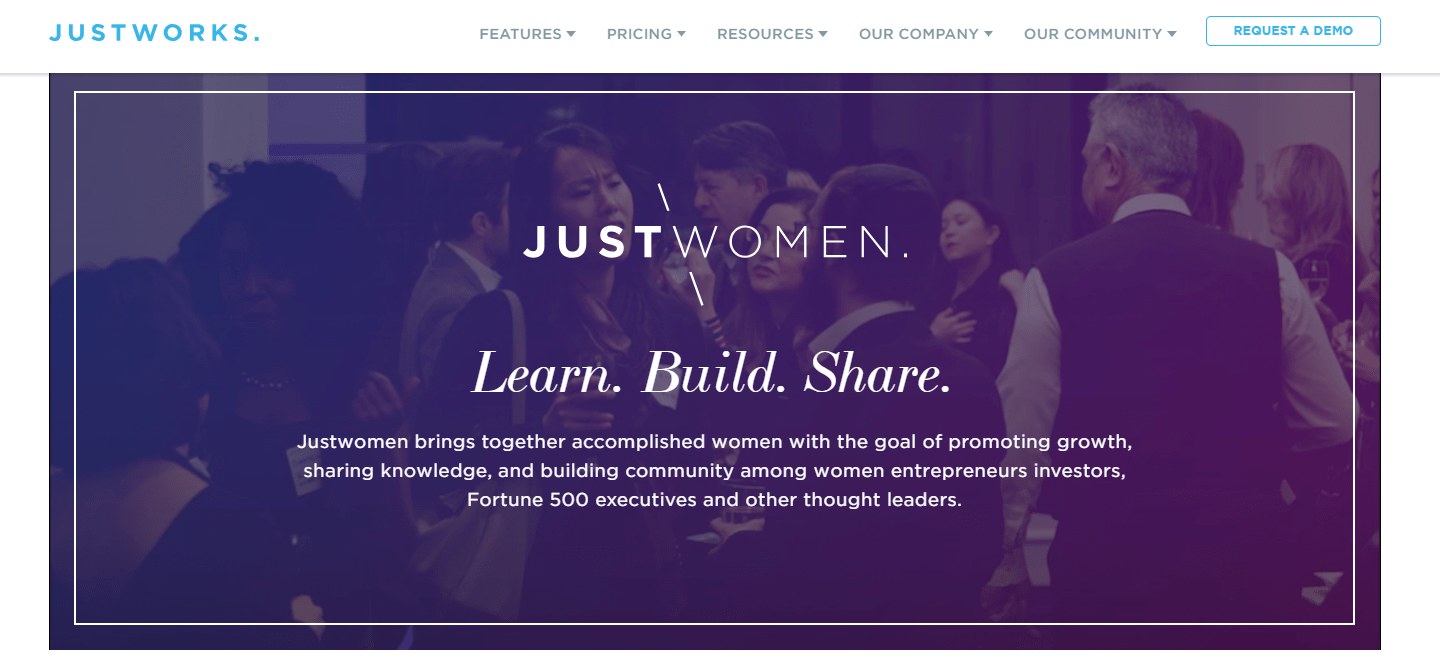 Isaac: Justwomen was founded by one of our employees, Valerie Avila.
We were a much smaller company back then, and the team was predominantly male. Soon after Valerie started in 2014, she approached me with the idea for Justwomen. She saw an opportunity to change the makeup of our team and to pursue a passion project of hers, while also benefiting our customers and bringing on new ones.
I recognized this as an opportunity to create a community, which really hit home with me. Part of the reason Justworks had the customers it did at the time was due to our community-related efforts — word of mouth was our best asset. Naturally, as a founder, I saw value in the way Valerie framed the need for an initiative like Justwomen.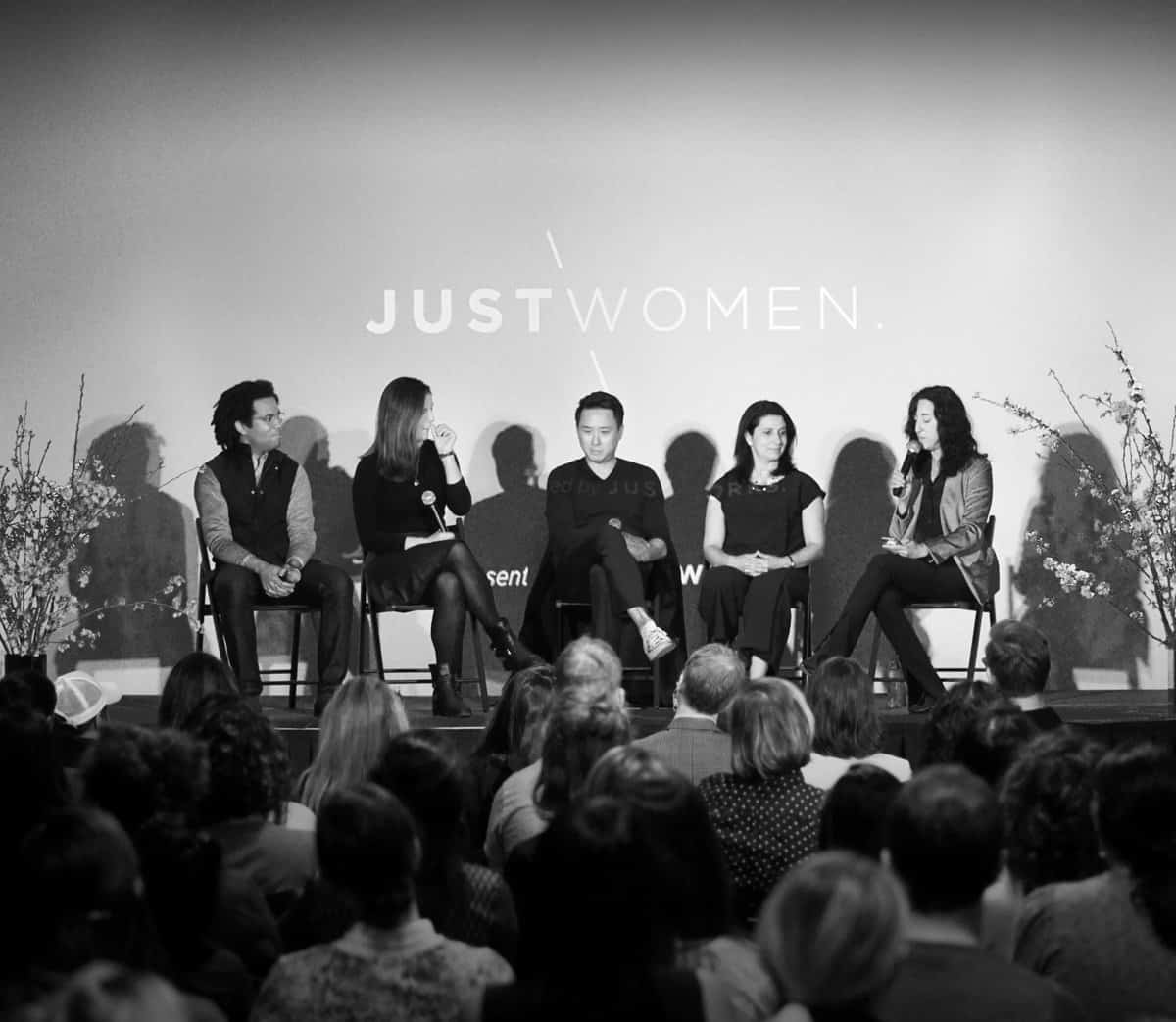 Beyond that, as a man raised by a single mother, I knew how important it was for women to have their own space to vocalize challenges and work through them together. Valerie wanted to create that space at Justworks and beyond, and I was excited for her to do so.
So, we set aside a tiny budget for Justwomen, and Valerie ran with it and started building a community. Today, Justwomen is a recognized and meaningful series presenting and hosting events across three major cities – NYC, DC, and most recently LA.
Lifehacks, sources of inspiration, and tips on relaxation
Will: What is your favorite lifehack? (Business or non-business related).
Isaac: I set personal goals using the same templates and frameworks that we use for company and team goals. It's kind of dorky but it lets me make sure that I'm taking care of myself and my family, especially when things get busy.
Will: Which entrepreneur, leader or business owner inspires you the most?
Isaac: Barack Obama is probably the contemporary leader who inspires me the most. When he won the 2008 election, he said: "I may not have won your vote tonight, but I hear your voices. I need your help. And I will be your president, too."
You just don't see that kind of humility and grace in public life these days.
Will: What business tool would you find it hard to live without?
Isaac: Microsoft Office.
Will: If you had $100,000 to invest in one public company, what company would it be?
Isaac: I'm a big fan of a diversified portfolio. On the rare occasion that I buy a stock directly, I look for companies with a P/E ratio of < 10 that offer a dividend yield and have substantial assets relative to their market cap.
Will: What do you do to destress and relax?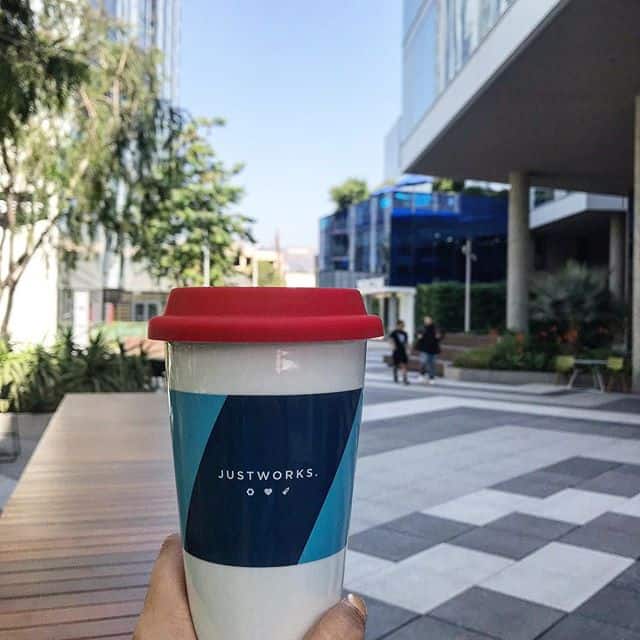 Isaac: I try to get away for a few weeks each summer, unplug from my email and get into the sunshine. It's really important for my mental health, and I think it also makes me a better CEO. While I do try to go on vacations during other times of the year, I find that more difficult.