Blake Smith is the co-founder and CEO of Cladwell, a digital closet manager that helps individuals to love and wear 100% of their wardrobes. In this UpLead Growth Chat, we sat down with Blake to pick his brain on his plans to revolutionize the way people dress with Cladwell, and learn about how he experimented with 24 different business models before finding Cladwell's sweet spot.
To jump to specific segments of our interview, click on the relevant links from the Table of Contents above.
Early career and personal growth
Will: Before you went into entrepreneurship, you worked as a hedge fund analyst, a business development guy, and a consultant – that's a pretty diverse portfolio you've got. Have your experiences at these places helped you in starting and building a business?
Blake: Yes, definitely. I'm really glad I started in finance, as it's the primary language of business. My experience in business development also helped in the fundraising process, for sure, but consulting was just a way to pay the bills while I started Cladwell.
Will: Some time back, you also took part in the Mountain View Accelerator Program at 500 Startups. What was your key takeaway from this program?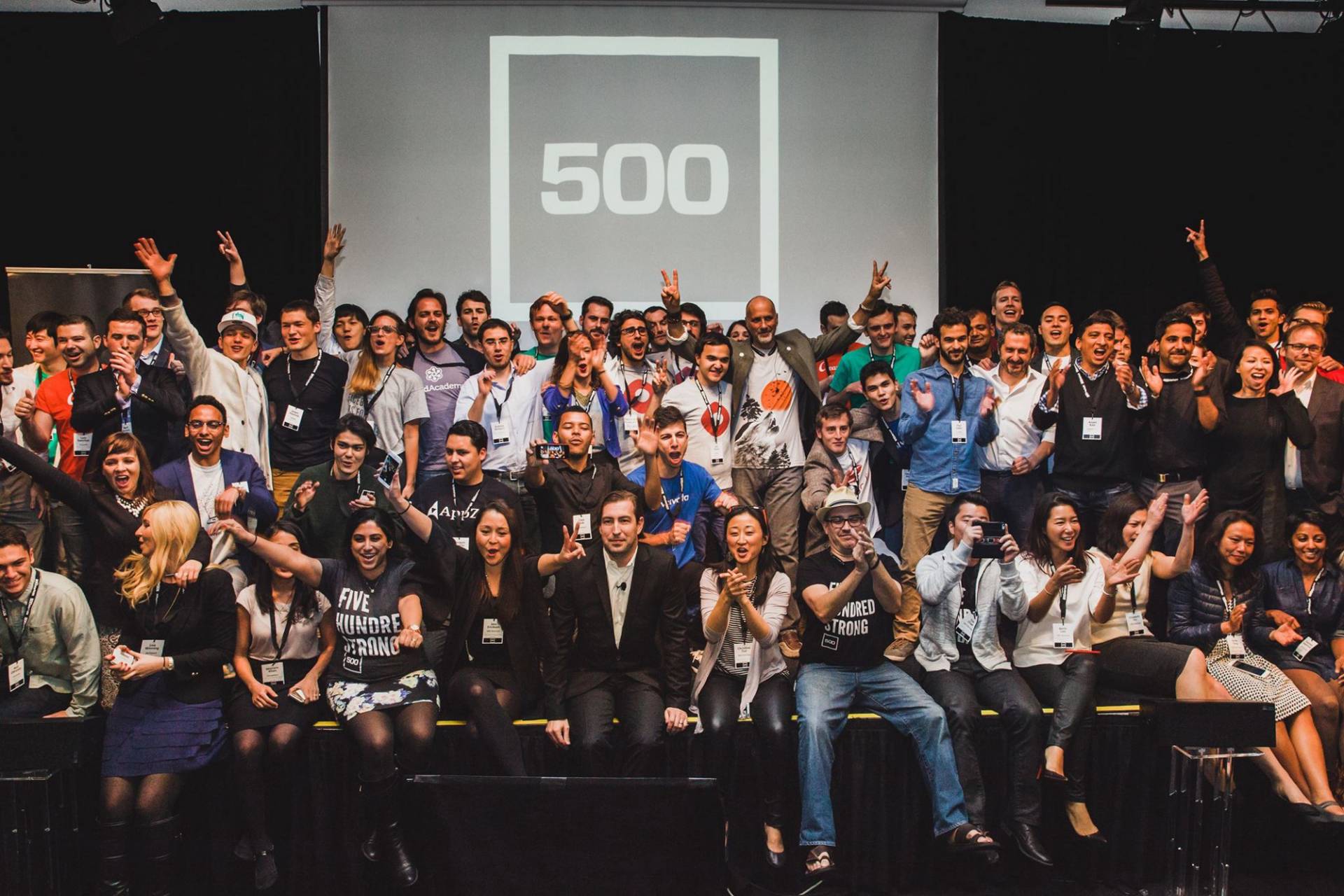 Blake: 500 Startups was such an amazing experience, and I would highly recommend it to anyone thinking about it. The biggest thing was meeting people who were building venture-backed businesses from around the world.
As you might imagine, this is great for networking, but I've also come away from the program having developed amazing friendships.
Strategic & Tactical Sales Advice: Straight to Your Inbox.
Join 20,000 sales leaders receiving practical & in-depth content. No fluff, just the best sales how-to guides.
I agree to receive emails from UpLead, and can unsubscribe at any time.
Changing lives one closet at a time with Cladwell
Will: You founded Cladwell — a digital closet manager — back in 2012. How did you come up with the idea of creating such a product?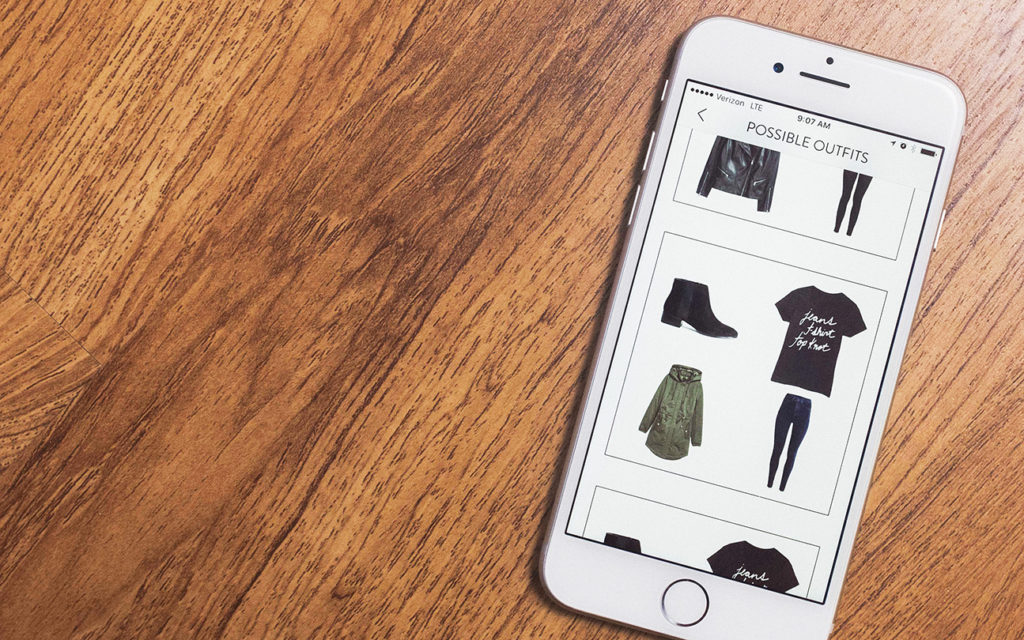 Blake: It really came from my own personal pain of feeling like I had way too much clothing and nothing to wear. It seemed like all of the fashion apps, companies, and publications wanted me to buy more, but I needed help knowing how to do more with what I had (and maybe even clean out some of my clothes.)
In other words:
"There wasn't a solution, so my friends and I set out to solve it."
When I met Erin Flynn, my co-founder and CMO, she had the exact same problem. She helped us launch our women's app, which became the real future of the business.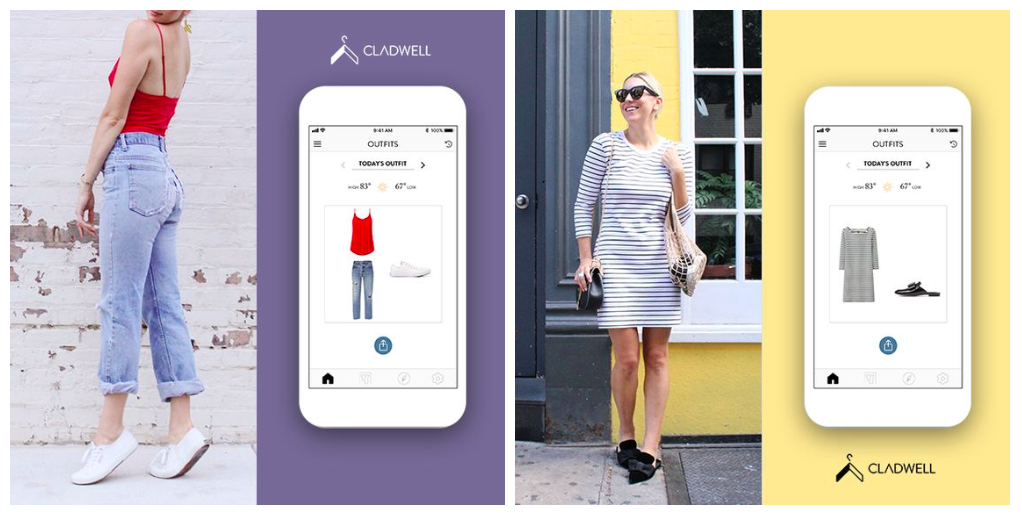 Will: On your LinkedIn, you state that Cladwell "resides at the intersection between math and art". What exactly does this mean?
Blake: Fashion technology is tricky — you can't just engineer your way to a great product because fashion is an artform. That said, you also can't style your way into it, because these problems require sophisticated technology.
So, to build a fashion technology business, you need engineers, stylists, and translators who act as a go-between. I help play that last role (of the translator!) at Cladwell.
Will: That makes sense. Could you break down that role for us? How do you bridge the gap between technology and style?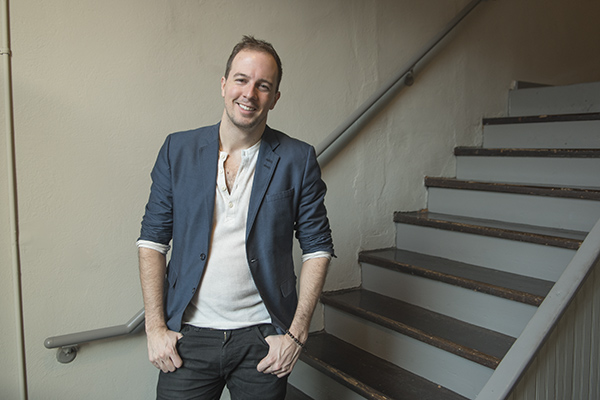 Blake: A lot of it is working with the person who deeply understands style (like Alison Lechlak, our former designer, or Erin Flynn, my co-founder) to come up with a fashion principle, and then trying to convert this principle into a system or algorithm.
From there, you work with the engineer to understand the system/algorithm, and then they make it come to fruition within the product.
Will: Cladwell's user base consists primarily of women — have you ever encountered any challenges in trying to dissect your ideal customer's psyche? How do you deal with these challenges?
Blake: Erin Flynn has really guided us through that process. We also have relied heavily on regular design sprints with customer interviews.
If you're keen to look into those, my best advice is to read the Sprint book by the folks at Google Ventures. This takes you on a five day process from concept to prototype.
Will: On Cladwell's website, it says that the team behind Cladwell is "a group of people who want to love and wear 100% of our closet". Do you really wear 100% of your closet?
Blake: I'm at 93%. I've got a Henley that is too tight right now (I have been in a cast for 2 months, so I'm feeling a little pudgy at the moment.) But I'm not getting rid of it because I still love it, I just need to quit eating so much cheese and drinking so much wine at night 🙂
On marketing strategies, retention strategies, and key metrics
Will: What channels do you rely on to promote Cladwell? What percentage of your marketing budget do you put in each channel? Which channel has had the greatest ROI for you so far?
Blake: Instagram and Pinterest are the primary two. We ran social media ads in the past, but our growth has been purely organic since last summer.
When it comes to social media, Erin leads the charge. First and foremost, she mapped out the "aspirational lifestyle" of our ideal customer, which helps us identify what type of content would resonate with our customer. From there, it's all about balancing out the different categories of posts — tips, inspiration, humor, etc.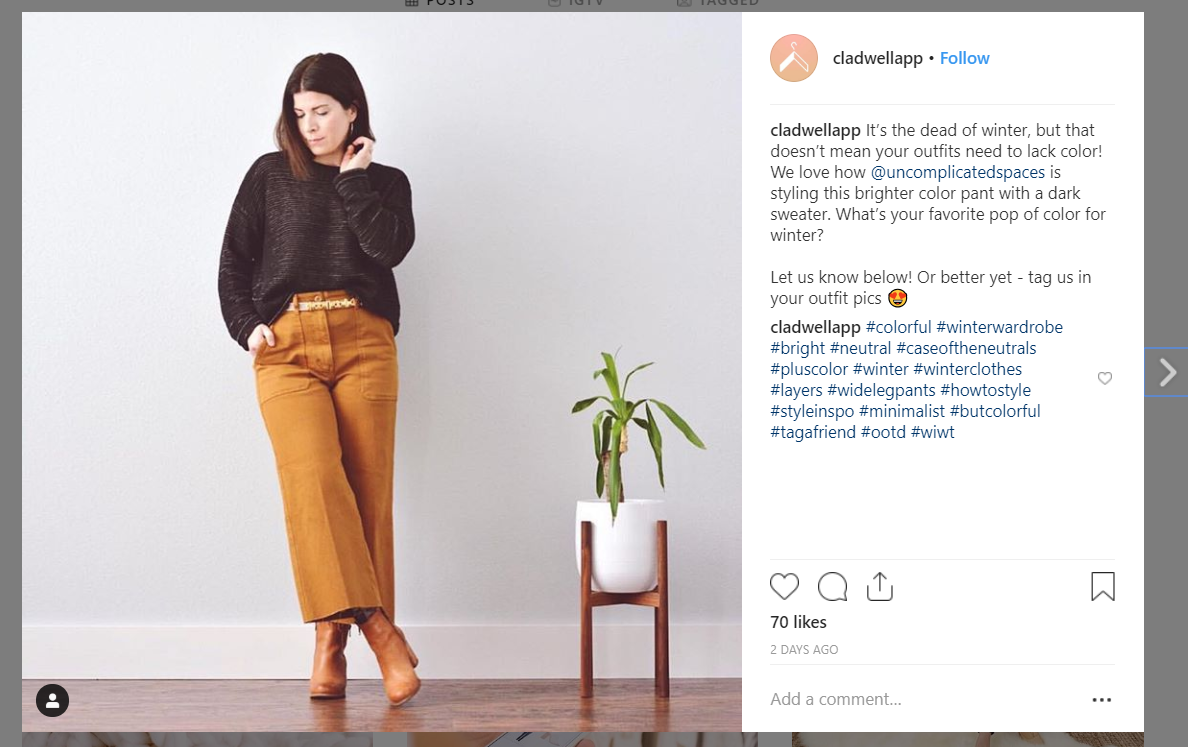 "We're essentially trying to make our social media channels places where our customer would hang out."
A key part of that involves NOT being too pushy about our product — and Erin is super good about that.
Will: How does Cladwell reduce churn and increase retention?
Blake: We're always trying to optimize the on-boarding process, which has the largest effect on retention, numerically speaking.
When it comes to long term retention, we interview our customers to understand what they want, and we constantly try to be more helpful.
Will: How many users have downloaded your app? How many profiles do you have on your database?
Blake: Those are vanity metrics, in my opinion. We have 45K fully-uploaded closets (>35 items.)
"That is data that no one has ever had in the history of the fashion industry, which is way more interesting than downloads or profiles."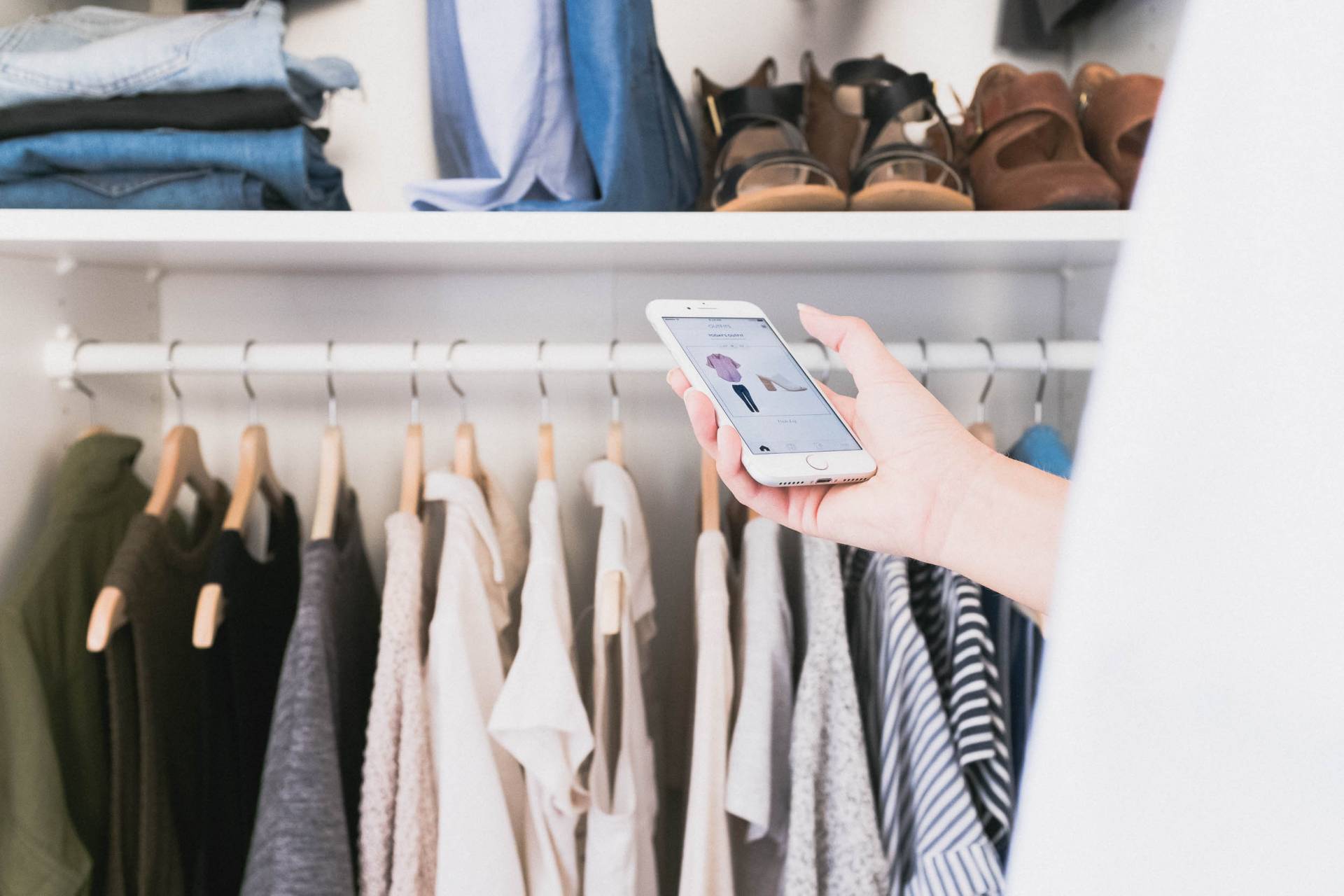 Will: That's pretty insightful. Did you hone in on this particular metric (fully uploaded closets) from the get-go, or did you take some time to figure out you should be optimizing for this metric instead of downloads and profiles?
Blake: We started by just using standard B2C metrics – DAU, MAU, D1, D7, D30, etc… Which is still useful, but way less insightful about how people are really using the app.
After doing some research, I realized that some businesses were using custom metrics and terminology to differentiate their offering. I liked that concept, so we adopted it ourselves.
Will: What are the three most important metrics that Cladwell monitors?
Blake: Closets (>35 items) Under Management, People dressed daily, # Outfits / week. As I mentioned, I like the idea of benchmarking our success with metrics that are unique to our business.
Will: Was it a challenge to monetize Cladwell? Why or why not?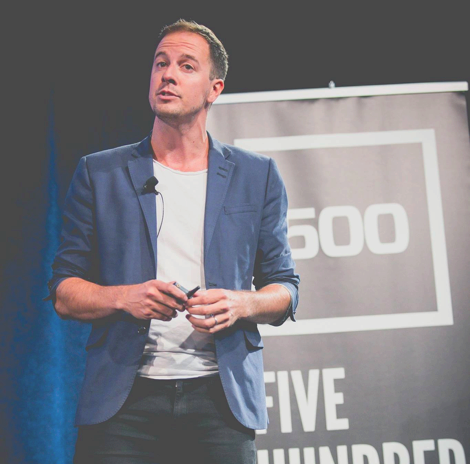 Blake: Yes, definitely. The idea was to be a subscription app until the retailers started to see the value of the styling work that we're doing. We've been running the business for about seven years now, and it's only in the past six months that retailers have really shown an interest in the app.
Will: Cladwell used to cost $8/month to use, but you've since removed this fee, and made it free. What's the rationale behind this change?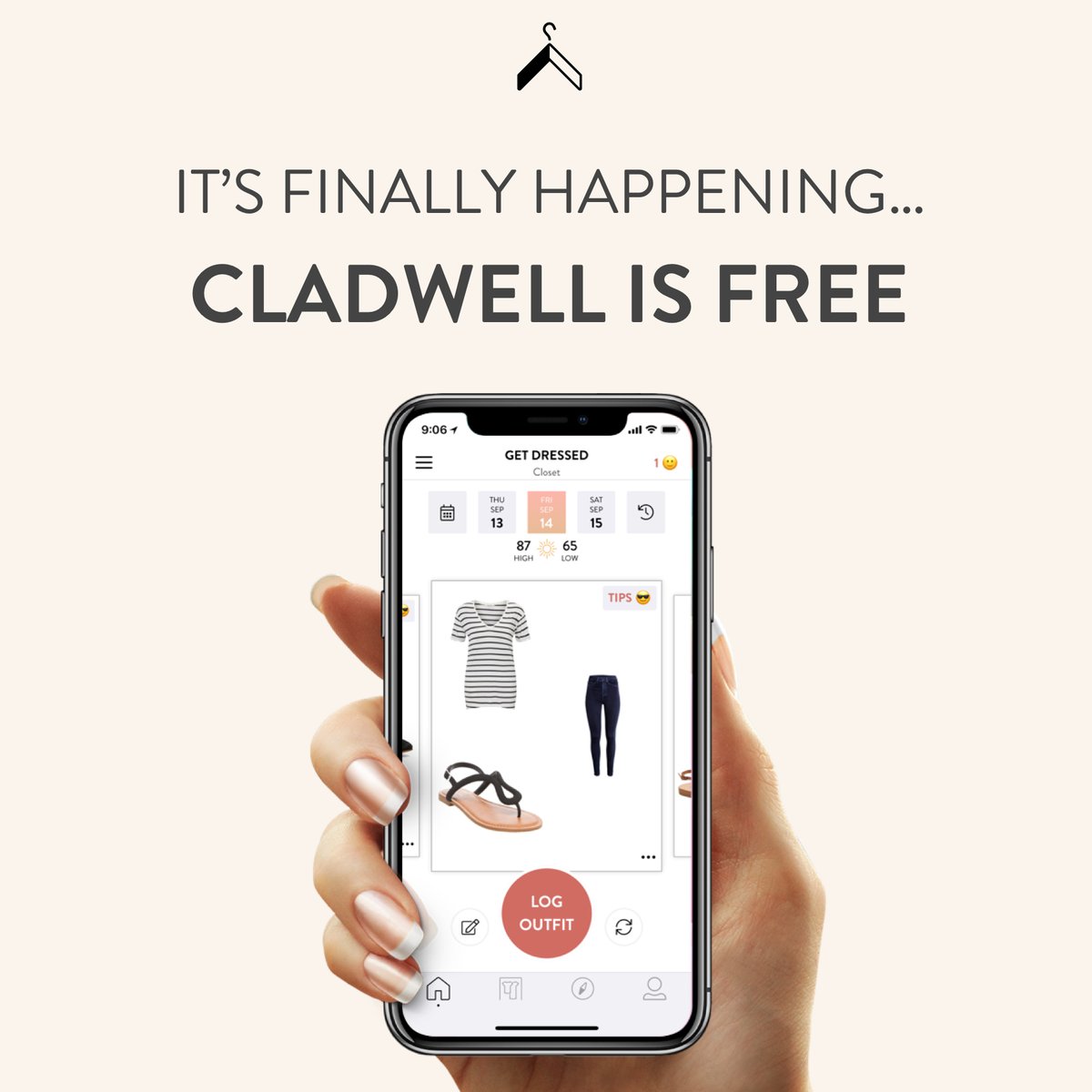 Blake: Now that retailers are interested in partnering with us, this helps us sustain the app, and allows us to drop our subscription fee.
Also, we wanted to go back to our original vision, which was to "manage the world's closets". Note that this says the WORLD'S closets — we want to help everyone and change the way all people relate to their clothes, not just do this for the folks who pay us money.

Cladwell in its early days vs Cladwell now
Will: You've made many pivots with Cladwell; in fact, you mentioned in a blog post that you tested out 24 different business models in total. Can you share more?
Blake: Yep, in our early days, we tried just about any and every strategy we could think of.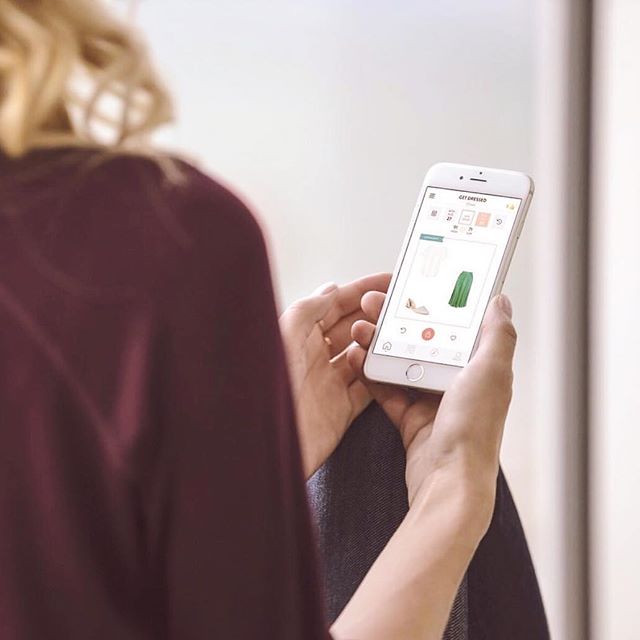 We've tried monetizing on a per recommendation basis, tried selling clothes directly, drop shipping, paid partnerships with retailers as a channel, pitched in B2B, freemium, etc. Out of all these models, the subscription model worked best for us.
Will: What is the one thing that the team struggled with the most in Cladwell's early days? What is the thing that you're struggling the most with right now?
Blake: In our early days, we struggled with everything.
This includes co-founder issues, focus, fundraising, employee turnover… basically, name any startup-related problem you can think of, and we've probably faced it.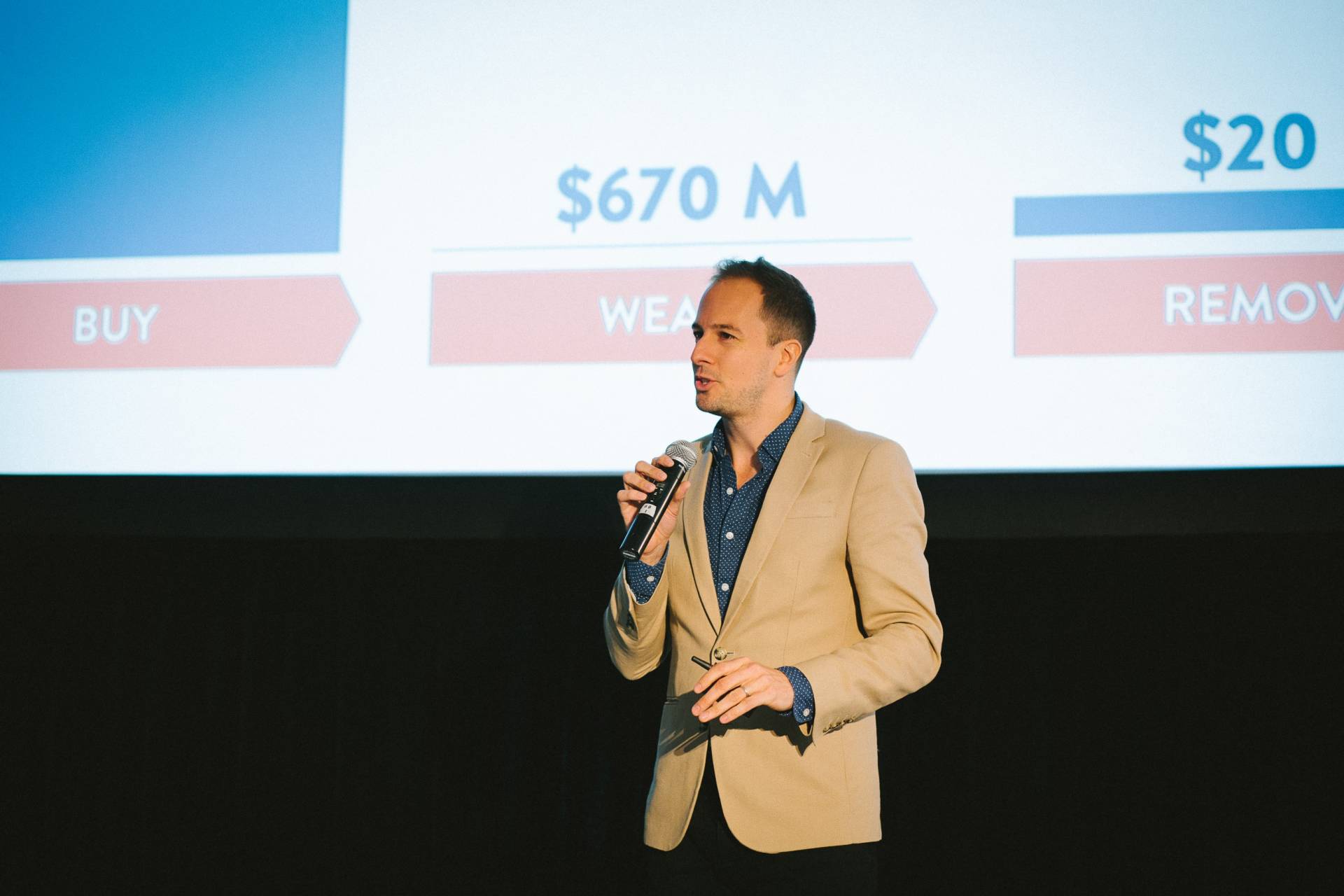 Right now, the biggest thing we struggle with is the tension between fundraising optics vs. true progress from a business model standpoint.
More specifically: sometimes, you have to take a few steps backwards in order to move forward. The trouble is that it's tough to communicate this to investors (especially when your fundraising competition isn't taking that approach.)
Will: What three factors would you attribute Cladwell's success to?
Blake: First, we've been really nimble. When something wasn't working, we just cut our losses, and moved on.
Next, our investors (especially Queen City Angels) really believed in us and gave us the time to grow and figure it out.
Last but not least, it helps that we have really good people. Erin Flynn (my co-founder) came in mid-way by chance, and she was pivotal in re-launching our business. Robin Bonatesta, our head technical stylist, is the only fashion/computer science double major I've ever met.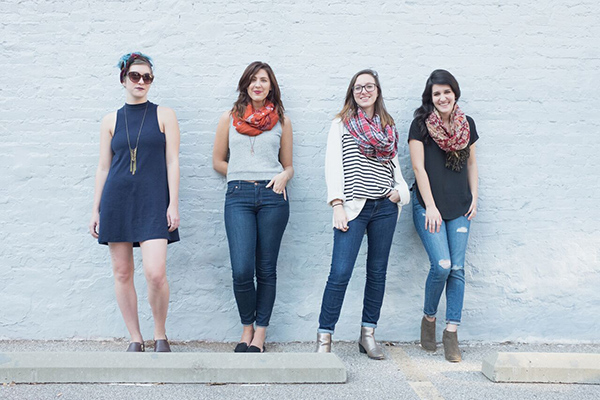 Will: How has Cladwell evolved from when it was first launched? How do you decide what new features you want to work on?
Blake: We initially launched for men, now our userbase consists of 85% women. We used to run on an affiliate model, then we were subscription-based, and now we're funded through retail partnerships.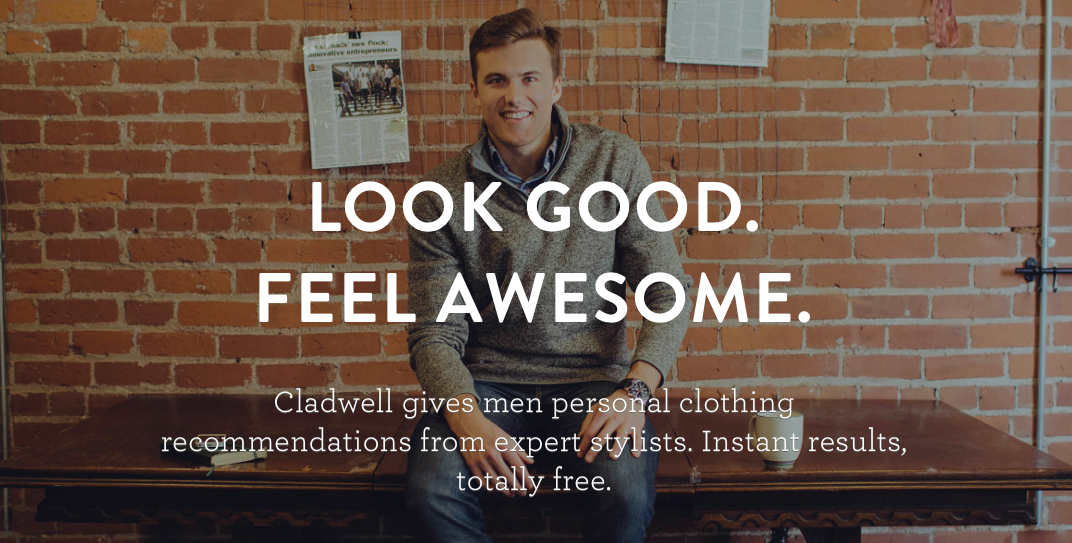 To answer your other question: we decide what we're going to work on based on what element of our model is the most risky.
"We're still figuring out our Product Market Fit, so the most important thing that we can do is to de-risk our assumptions."
Once we've done that well, we'll enter a phase of measuring features on metric impact — but we just aren't there yet.
Will: What is Cladwell doing in yearly revenue now? What are your revenue goals or other goals moving forward?
Blake: Well, we just pulled our subscription model in November 2018, so we've seen revenue go down significantly because of that. We're less concerned about revenue right now, and more focused on taking as many closets as we can. It's our belief that whoever owns the closet will own the industry.
Working sustainably, and achieving that highly coveted work-life balance
Will: It says on your website that one of your core values is "Work Sustainably". What steps do you take to ensure that you meet this value?
Blake: My weekends (more specifically, Friday nights to Sunday mornings) are strictly off limits. This means no email, no phone calls, and no chores around the house. I sleep in, make breakfast, hang out with my family, nap, then go for a hike then have movie night with the family.
"I believe practicing a weekly sabbath is a fundamental pillar of being a human."
Will: On top of working on your business, you also raise and homeschool your four kids with your wife. Why did you choose to homeschool your kids? Do you get the chance to teach them about entrepreneurship while you're homeschooling them?
Blake: My wife and I were both homeschooled growing up, so it was the obvious choice.
The big benefit of homeschooling, I'd say, is that kids don't have to waste time with the operational side of school. My kids do about two hours of academic, sit-down studying per day, and they get to spend the rest of their day exploring and building stuff outside.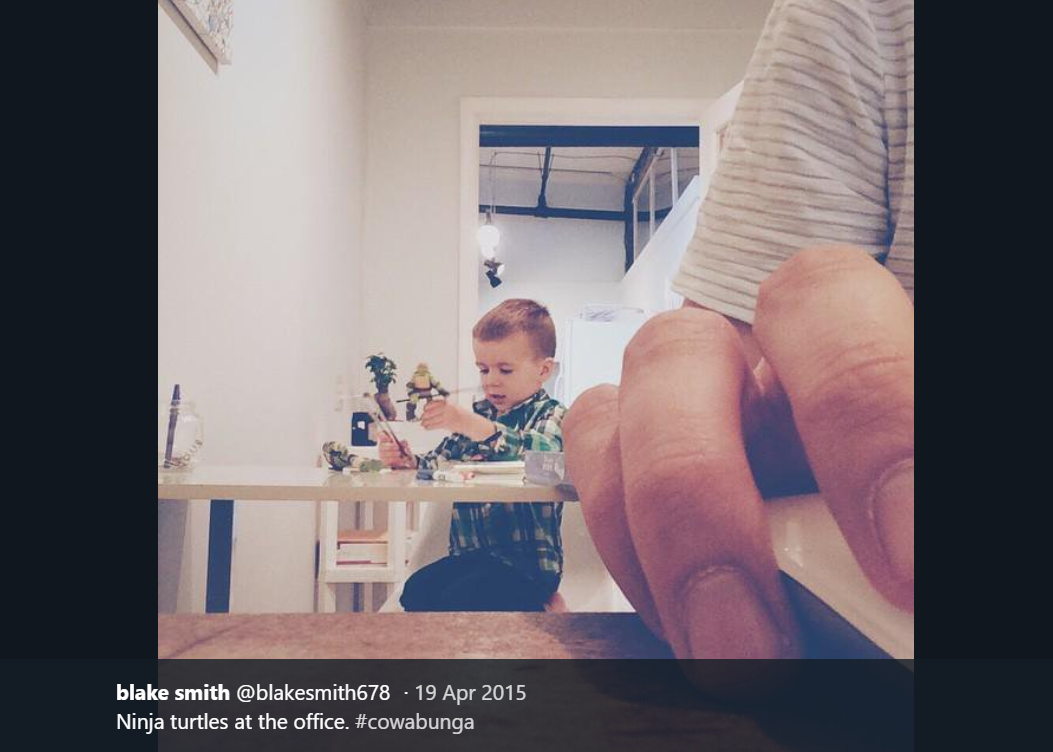 I had a similar childhood, and it helped me as an entrepreneur, so I'm hopeful that it'll do the same for them. We talk about business a lot around the house, and I work from home a good bit, so they can watch me work and ask questions. My daughter is literally watching me type this, as we speak!
Lifehacks, sources of inspiration, and tips on relaxation
Will: What is your favorite lifehack? (Business or non-business related).
Blake: Make time for date night, every week. My wife and I have done this for 10 years without fail (regardless of whether we had money or we were broke), and it's the most important thing for our family.
Will: Which entrepreneur, leader or business owner inspires you the most?
Blake: I've been reading a lot from Richard Branson lately. He's just so honest and positive — I really admire him.
Will: What business tool would you find it hard to live without?
Blake: Slack and Zoom.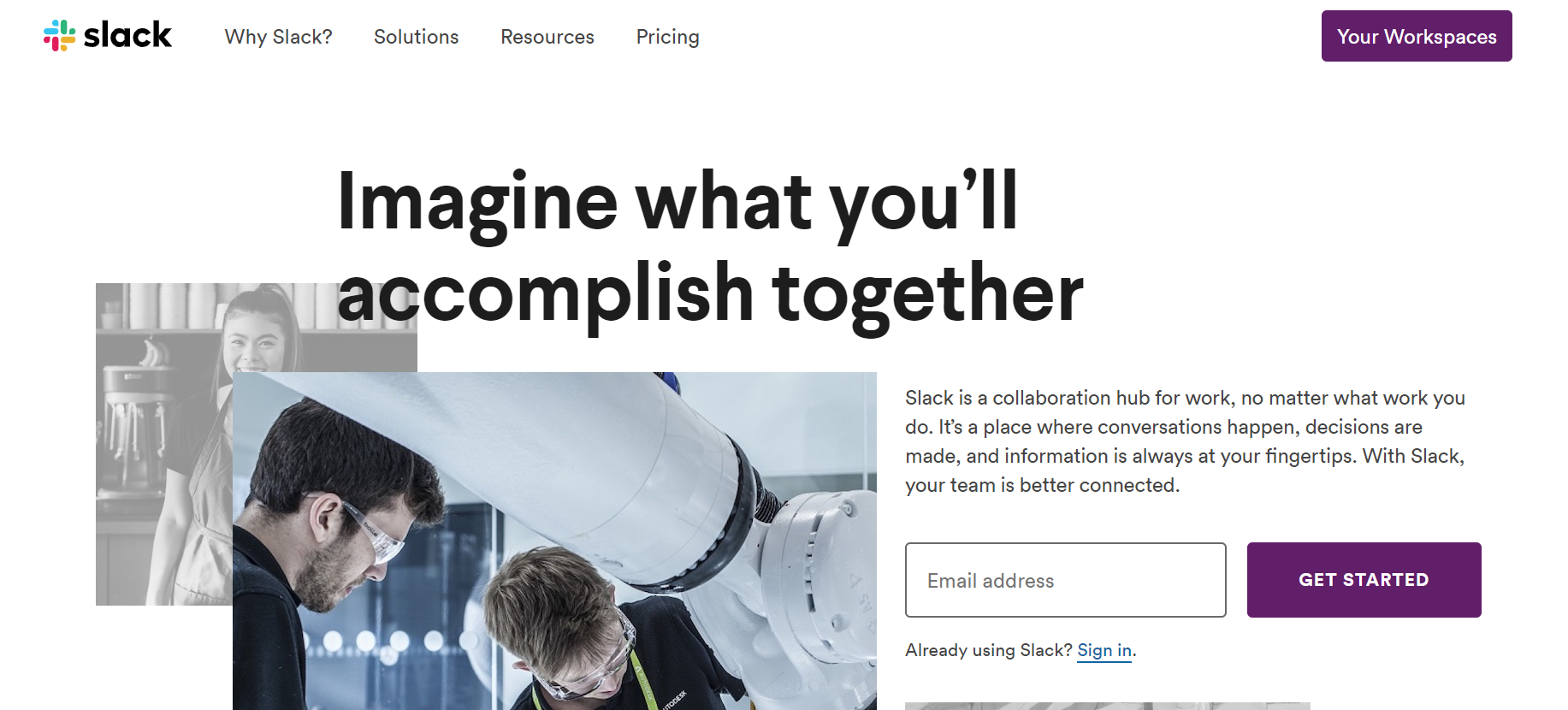 Will: If you had $100,000 to invest in one public company, what company would it be?
Blake: I worked for a hedge fund for 5 years…I don't really think about that stuff a lot any more. I don't know. Maybe Patagonia, because I believe in what they're doing and they seem in it for the long haul.
Will: What do you do to destress and relax?
Blake: Walk outside with my family.