Get The Full Growth Handbook 100% Free
Download the FREE PDF version for easier offline reading and sharing with coworkers
The UpLead Growth Handbook – 230+ Customer Acquisition Tactics to Scale Your Business. Enjoy!
Understand and support your customers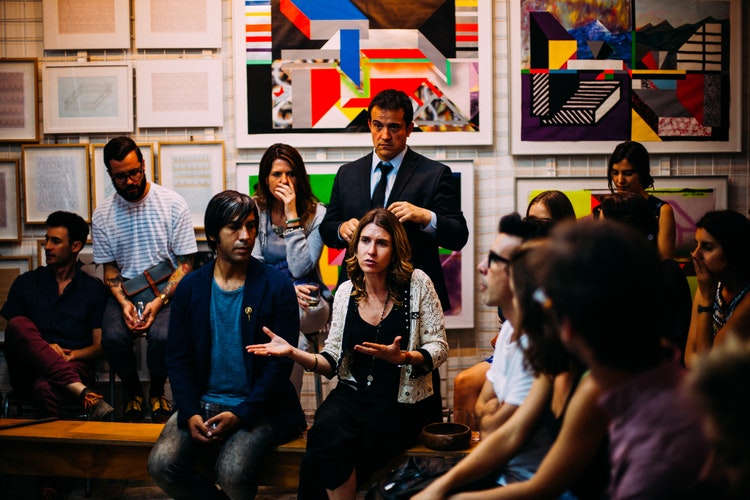 #1: Come up with a Buyer Persona.
#2: Conduct in-depth interviews with your first users. Use the insights to refine your product.
#3: Trawl forums and sites where your users hang out. Speak their language, use the phrases they use to hone your copywriting and make it resonate with your target audience.
#4: Build up an arsenal of case studies, testimonials, reviews.
#5: Use Five Second Tests to learn what users really think about your product/service.
#6: Use Userlike to chat with your web visitors and users, to support, sell, and understand them better.
#7: Use Zendesk to create support tickets for customers.
#8: Use IdeaScale to get your customers' feedback on upcoming products, features, and launches.
#9: Calculate and optimize your NPS with AskNicely
Generate publicity & PR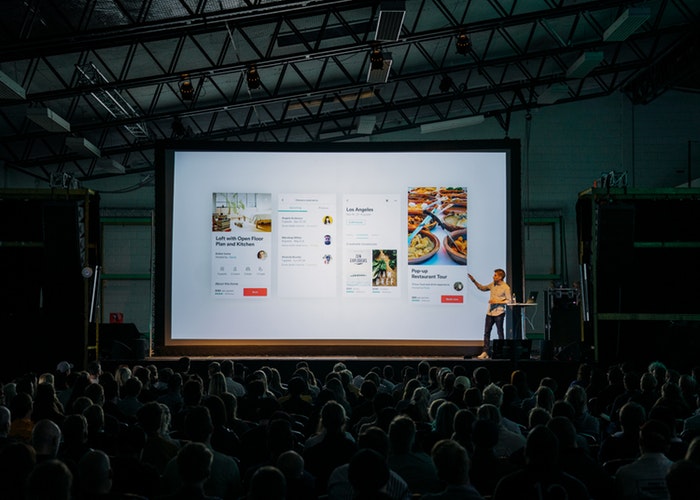 #10: Promote your product pre-launch. Tease your product and count down to it.
#11: Search for write-ups on your competitors in order to identify press contacts.
#12: Start blogging and build a following.
#13: Get your product listed on Product Hunt. A front page listing can generate thousands of clicks to your homepage.
#14: Use MyBlogGuest to look for guest post opportunities.
#15: Run a lifetime deal and promote through sites like Betalist, Appsumo and Launch Space.
#16: Create and maintain a media list. Use Muck Rack to search for journalists based on location, media outlet, topics covered, keywords, and the content of their tweets and shares. You can also search for journalists using Anewstip.
#17: Tweet at journalists and cultivate relationships with them.
#18: Figure out a journalist's email address using Anymail Finder.
#19: Email journalists and pitch to them. Send them interesting statistics, microsurveys, and reports that are relevant to whatever holiday/festival is upcoming in the next two months.
#20: Pitch to journalists with a "superlative" angle – talk about how you're the first, biggest, smallest, fastest company to do XYZ.
#21: Get in touch with journalists who are actively looking for pitches using the hashtag #journorequest.
#22: Create and distribute press releases via PRWeb, BusinessWire, and MarketWired.
#23: Create online newsrooms and send and track stories with Prezly.
#24: Conceptualize and execute a PR stunt (eg: break a Guinness World Record) that will guarantee you media coverage.
#25: Pitch to journalists via snail mail to stand out.
#26: Plan an event and invite journalists to cover the event.
#27: Create a "Media" page for your website. Upload your logos, pictures of your team, and other assets so that journalists can access these easily.
#28: Sponsor conferences, trade shows, and relevant events.
#29: Speak at the above events.
#30: Search for opportunities to speak on radio segments using RadioGuestList.
#31: Showcase your personality on your social media channels (like how Wendy's does.)
#32: Go the extra mile for your customers (and post about it on social media).
#33: Share your expertise on Podcasts which your Potential customers listen to.
Collaborate with influencers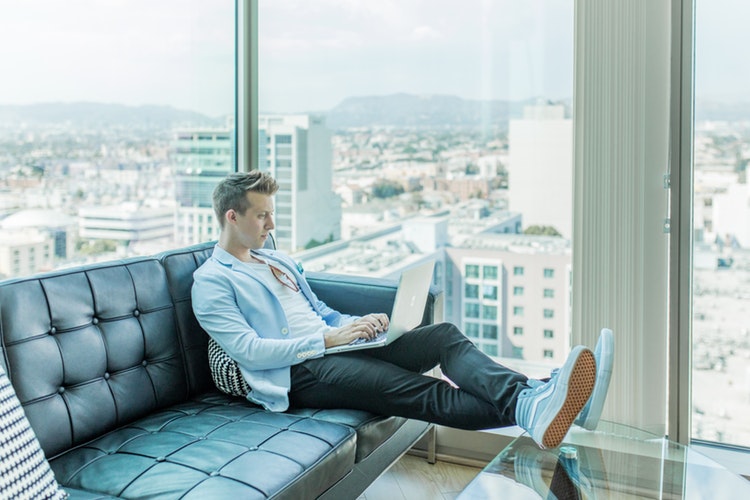 #34: Reference industry experts/influencers in your content, then email or Tweet at them and ask them to share your posts.
#35: Approach industry experts/influencers to review your product/service.
#36: Get an influencer to takeover your social media accounts for a day.
#37: Searching for influencers on Twitter? Use FollowerWonk to search for keywords in Twitter bios and sort accounts according to reach, or use TweetReach to get in touch with influencers who have talked about a specific keyword.
#38: Want to find out if any of your existing users are influencers or micro-influencers? Use Klear to identify influencers who are already engaging with your content.
#39: Use BuzzStream to research influencers and pull together relevant data (their contact information, site metrics, etc.)
#40: Use HYPR to gain access to profile and demographic information of over 10 million influencers across different social channels.
#41: Use Trend Spottr or ContentStudio to spot emerging trends, viral content, and key influencers on a topic in real-time.
#42: Use Pitchbox to automate your influencer outreach process.
#43: Use Upfluence to manage your influencer marketing campaigns.
Increase brand visibility using social media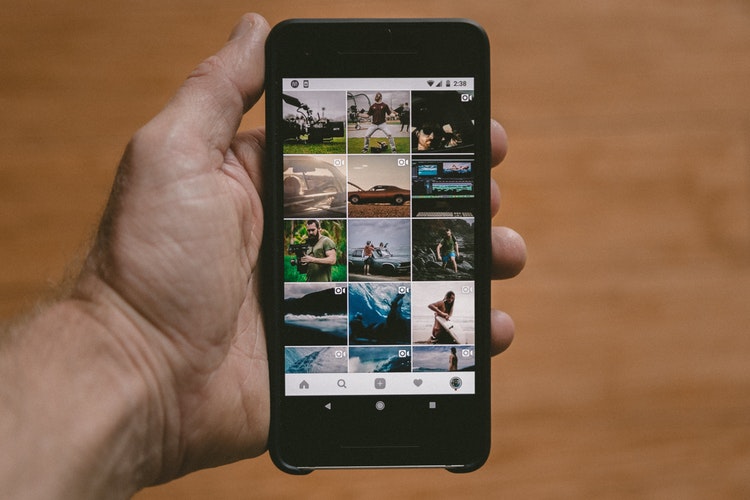 #44: Add 20 people on LinkedIn everyday. Post about your product, and curate other relevant content to share with your contacts.
#45: Set up your brand's social channels, and post frequently. If you can't afford the time to create and schedule posts on multiple channels, secure your username across all the different channels anyway, and just focus on posting on one or two key channels.
#46: Use social listening to identify leads on the Internet and pitch directly to them. For example, you can put in a description of your business or the problem your startup solves in Awario Leads and the predictive text feature will find people on the Internet who need your services. You can also put in the names of your competitors to find people who complain about them and suggest trying out your services instead.
#47: As Salesflare suggests: "Find your internet tribe. Blend in." Find the online communities your perfect customers are part of.
#48: Add retargeting pixel to every link you share using Replug.
#49: Use Visage to design beautiful graphics for social media.
#50: Use Tweriod to determine the best time to Tweet.
#51: Use Tweepi to build your following on Twitter.
#52: Use Tweepmaps to help you understand how your Twitter audience is distributed geographically. Then tailor your content to be more relevant to your audience.
#53: Use Socedo to identify people on social media who fit into your Buyer Persona.
#54: Use FollowerWonk to analyze and optimize your Twitter audience.
#55: Use Facebook Audience Insights to do the same for your Facebook audience.
#56: Use Iconosquare to track key metrics and to grow your followers on Facebook and Instagram.
#57: Use PopSocial to grow your audience on Instagram.
#58: Use SocialFlow to determine what content to publish where, and figure out what's the optimal time to post.
#59: Use Planoly to bulk-upload content, schedule and auto-post content.
#60: Use IFTTT to streamline your process. You can set up "recipes" that will allow you to, say, automatically publish your Facebooks posts on Twitter.  
#61: Re-post old content on social media – this can bring you a 3150% lift in reach. Use MeetEdgar to help you recycle your old posts.
#62: Use Socialbakers to benchmark your social media performance against that of your competitors.
#63: Use Social Blade to track your followers and other key metrics across the different social media channels. You can also benchmark your follower growth against your competitors'.
#64: Engage in media monitoring, and respond to consumers talking about your brand. Track your media mentions using Google Alerts.
#65: Search for social media posts complaining about your competitors, and reach out to these consumers.
#66: Create behind-the-scenes video content to post on Facebook.
#67: Create a 360 degree video to post on Facebook.
#68: Try out Facebook Live videos; use these to conduct Q&A sessions.
#69: Add a Call To Action in your Facebook Cover picture. Use a strategically placed arrow (together with your CTA) to get users to Like your page.
#70: Use the "Ask Me A Question" feature on Instagram Stories.
#71: Post in relevant Facebook and LinkedIn groups (but don't be too salesy).
#72: Answer questions on Quora (again, don't be too salesy).
#73: Post tutorials and walkthroughs on YouTube. Use Amara to create captions for YouTube videos.
#74: Use TubeBuddy to manage your YouTube channel and A/B test video titles, tags, thumbnails, and descriptions.
#75: Use Woobox to load your YouTube videos into a Facebook tab.
#76: Use VidIQ to monitor and track your YouTube analytics. This tool allows you to compare your results against that of other channels, and it provides you with custom recommendations that you can use to grow your channel.
#77: Use YouTube's Creator Academy to get acquainted with the best practices of creating video content.
#78: Be active on forums, message boards, and Slack channels.
#79: Create a Whatsapp Business profile, and build your Whatsapp list.
#80: Set up a customer referral program using InviteBox or EarlyParrot. Incentivize your referrals.
#81: Encourage employee advocacy. You might have a small team, but even 2-3 people posting about your product will help boost visibility.
#82: Run a contest or giveaway using Shortstack or Wishpond.
#83: Share each new review or testimonial that you get on social media.
#84: Share UGC (user generated content, eg photos, videos) on social media to generate social proof.
Bonus: Use social media engagement tools to monitor and manage all social media comments, reviews, and messages in a single dashboard.
Generate and nurture leads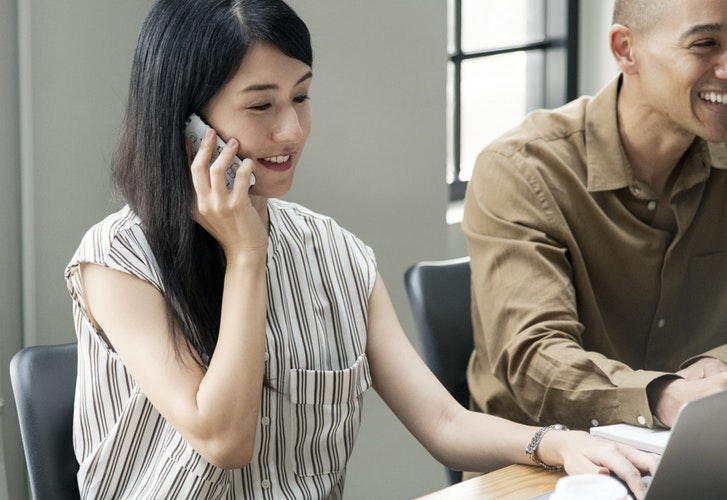 #85: Use Hunter.io to find email addresses.
#86: Use Skrapp to find your lead's LinkedIn email.
#87: Use LinkedIn Sales Navigator to search for prospects on LinkedIn.
#88: Use Leadfeeder to find out who's visiting your website, and how to contact them.
#89: Use UpLead to build targeted lists of new prospects.
Start Your 7-Day Free UpLead Trial
Lead generation doesn't have to be all that painful. With UpLead, you can easily connect with high-quality prospects and leads to grow your company.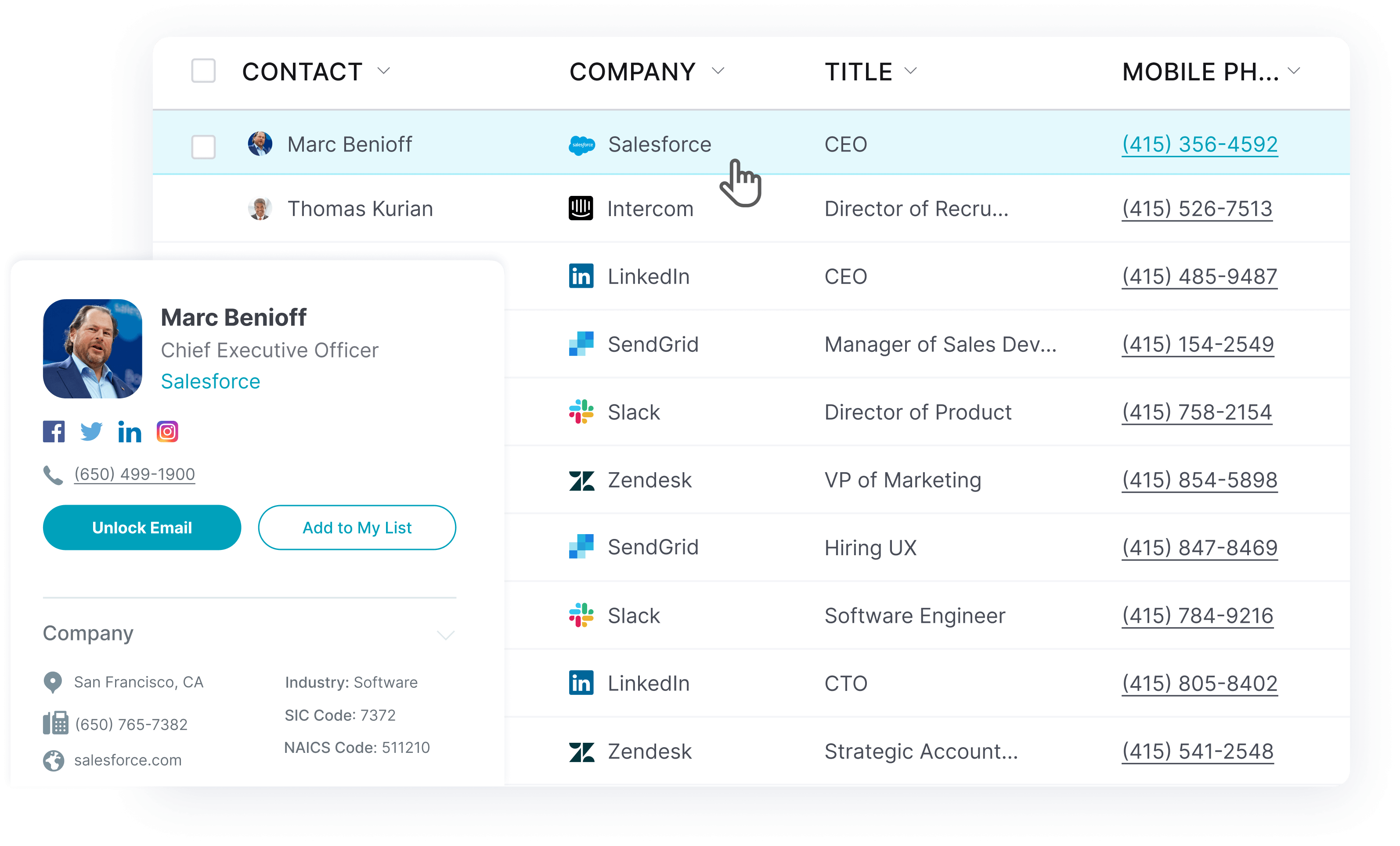 #90: Use Datanyze to find leads based on the technology your target customers are using. This tool takes a snapshot of your prospects' technology choices every day, and alerts you when a key account has added or dropped a competitive or complementary solution.
#91: Use Contactually to organize and segment your Google or Office365 contacts.
#92: Use ClickFunnels to build and optimize your sales funnel.
#93: Use Calendly to schedule meetings, sales calls, demo requests, and so on.
#94: Use Pipedrive to keep track of your interactions with your leads.
#95: Use Callpage to allow your leads to call you more easily. Once you set up the Callpage widget on your site, your lead can enter your phone number in the widget, and be connected to you within seconds.
#96: Create an email course to nurture your leads.
#97: Use countdown timers in your emails and landing pages.
#98: Offer free consultations.
#99: Offer free trials.
#100: Email your lead and offer to extend their free trial by a week.
#101: Automatically respond to your leads' behavior and onboard them more effectively with triggered-emails.
#102: Use quizzes to segment leads at the point of lead capture to send relevant messages and increase conversions.
Drive traffic to your site using SEO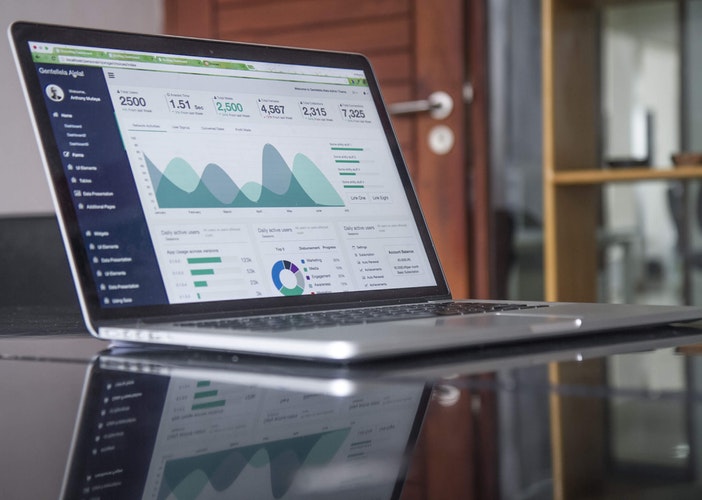 #103: Nail your keyword research: use KeywordTool to research long-tail keywords, use Google Trends to figure out if a keyword is currently popular or trending, and use Keyworddit to extract keywords from Reddit.
#104: Optimize your content for voice search.
#105: Use SEOptimer to audit your website for SEO.
#106: Use Google PageSpeed Insights to check the speed and usability of your site on different devices.
#107: Use Ahrefs' Backlink Checker or Linkody to keep track of your backlinks. Bonus: plug in a competitor's website, then try and get backlinks from the same sites that already link to your competitor.
#108: Use Moz Link Explorer to discover your most linked-to pages. Optimize those pages for conversions, and also think about how you can improve your other pages to generate more backlinks as well.
#109: Use SimilarWeb to do a deep dive on your competitors. Find out their monthly traffic, their traffic sources, and the top organic and paid keywords that they rank for.
#110: Use Moz Local Listing Score to find inconsistent or incomplete listings for your local business.
#111: Ensure that you have a clear linking structure from within your website.
#112: Add breadcrumbs to your site.
#113: Use Where Goes? to identify unnecessary redirects.
#114: Host your images on a content delivery network (CDN) to reduce lag time.
#115: Compress/resize images to reduce lag time.
#116: Create cornerstone content for your website.
#117: Utilize both internal and external links.
#118: Identify and get rid of duplicate content on your site.
#119: Use Remove' Em to identify over-optimized anchor text on your site.
#120: Install the Yoast Plugin to use on your site.
#121: Add Call To Actions on your meta descriptions. Use SERPSim to preview how your web pages will look in Google's search results.
#122: Create a Google My Business listing.
#123: Create profiles on online review sites such as G2 Crowd.
#124: Create a link for customers to review your business on Google.
#125: Create an FAQ page and use it to rank for long-tail keywords.
#126: Use LinkMiner to identify broken links on websites relevant to your industry. You can email the moderator of the page to notify them about their broken links, and ask if they'd like to link to your website instead.
Harness the power of email marketing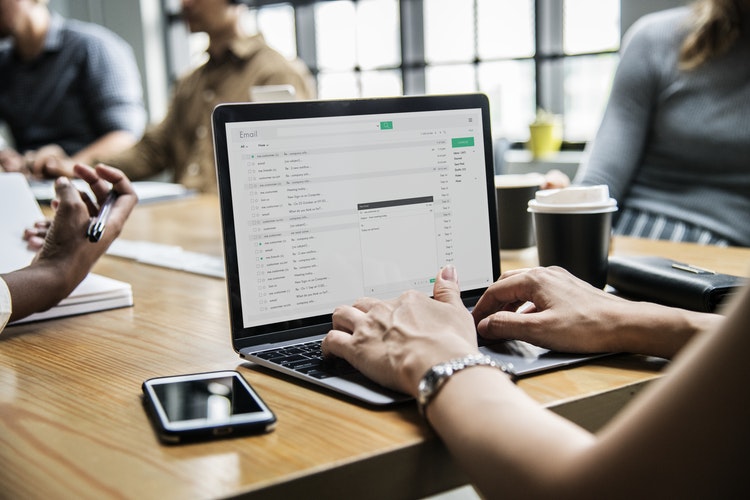 #127: Use lead magnets to grow your email list.
#128: Use content upgrades to grow your email list (by up to 785%).
#129: Use a website pop-up to grow your email list (by up to 500%).
#130: Create a LinkedIn group for people interested in your product/service, and in your Welcome Message to the group, encourage people to subscribe to your email list.
#131: Entice potential subscribers by stating that they'll get access to "exclusive content" that's not published anywhere else, upon joining your email list.
#132: Post on social media channels and ask your followers to subscriber to your list.
#133: In your welcome email, ask your subscribers why they subscribed / what their goal is.
#134: Reward users with a special offer on their birthday.
#135: Reward users with a special offer on their anniversary (from when they signed up with you).
#136: Send out regular product updates and newsletters to both existing customers and prospects / leads.
#137: For readers who didn't open your newsletter, send the same newsletter out using a different subject line.
#138: Use SubjectLine to score and evaluate your subject lines.
#139: Use PutsMail to preview what your subject line will look like in your subscribers' inboxes.
#140: Use ISnotSPAM to ensure that your subject line doesn't trigger spam filters.
#141: Create and send personal emails at scale with OutreachPlus, Woodpecker or Reply.
#142: Use Boomerang to schedule your emails. You can also use it to deliver emails back to your inbox when you don't receive a reply within a certain number of days; this makes it easy for you to follow up with unresponsive prospects.
#143: Use Yet Another Mail Merge to send email in bulk and track who's opened your emails.
#144: Use Rebump to automate your follow-ups.
#145: Make use of the content promotion, lead generation, first building, link building, PR pitches and guest post templates at Mailshake.
#146: Get an easy to use CRM like Salesflare that includes email automation directly.
#147: Automatically segment your email subscribers according to their location, email open or link click action using Easysendy.
#148: Use Voila Norbert to maintain a clean list from the beginning. Ensure your emails are reaching your existing customers.
#149: Trigger an NPS survey to customers using Wootric.
#150: Experiment with using GIFs and videos in your emails.
#151: Experiment with plain text vs HTML emails.
#152: Send "break up emails" to re-engage subscribers who haven't opened or responded to your emails for some time.
Create content that gets people talking
#153: Use Buzzsumo or ContentStudio to identify topics worth writing about.
#154: Use Tagboard to get inspiration for content ideas.
#155: Use Google Trends to identify trending topics.
#156: Improve your headlines using CoSchedule's headline analyzer.
#157: Make your writing clearer and less sloppy with the Hemingway App.
#158: Use the PAS (Problem, Agitation, Solution) framework to make your writing more compelling.
#159: Come up with a content calendar (here's a free template).
#160: Write blog articles (specifically, do 10x Skyscraper-style content).
#161: Use Embedded Tweets to embed Tweets from industry experts into your blog articles.
#162: Use Click-To-Tweet to create boxes of Tweets, hashtags, and mentions that your readers can easily share.
#163: Create infographics with Visual.ly.
#164: Search for royalty-free images to use in your content with Unsplash and StockSnap.io.
#165: Produce white papers and eBooks.
#166: Produce cheat sheets, templates, and workbooks.
#167: Create surveys and quizzes using LeadQuizzes, SurveyAnyplace, or Feedier.
#168: Create a deck and upload it to SlideShare.
#169: Create a resource base or a product academy.
#170: Create a podcast. You can generate leads from both your listeners, and the guests that you invite on your podcast. Make sure to choose a good podcast hosting provider.
#171: Use Chatfuel or ManyChat to create a Facebook messenger bot.
#172: Create a free course on Udemy.
#173: Host webinars, and provide attendees with a special 10% off promo code for your product/service.
#174: Update and repurpose old, well-performing content so that they continue generating traffic and leads for you.
#175: Use Buffer to post your content on various social media sites.
#176: Submit your content to content aggregating sites eg Feedly.
#177: Automate sharing relevant content on your social media channels with ContentStudio and promote your brand with call-to-actions and retargeting pixels on every link shared with Replug integration.
#178: "Stamp out gobbledygook and a drab corporate style. Write with personality so your writing pops, fizzes, and magnetizes." as suggested by Wholesome Commerce.
Optimize your website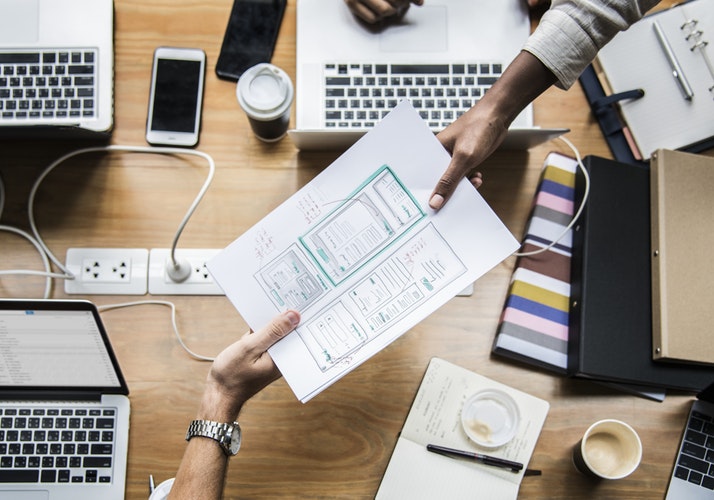 #179: Reduce the number of fields on the forms on your landing pages.
#180: Remove navigation menus on your landing pages, so that your leads don't get distracted and start clicking on your other links.
#181: Add testimonials to your landing pages. Include pictures, names, and make sure the testimonial talks about how your product/service helped your client (eg: After we started using Product ABC, we skyrocketed our email open rate by 39% in just one month!)
#182: Create multiple landing pages so that you can target your different customer segments more effectively. Use Unbounce or Instapage to A/B test your landing pages.
#183: Add trust badges to your website.
#184: Add a HelloBar to your website.
#185: Add videos to your website.
#186: Display media mentions on your website.
#187: Get an SSL certificate for your website.
#188: Use Intercom or Zendesk to add live chat to your website.
#189: Use Instabot to add chatbots to your website.
#190: Use Drift to create custom playbooks to turn website visitors into live leads/demos.
#191: Display your office address and phone number on your website to build trust.
#192: Get rid of cheesy, overly "corporate" stock photos.
#193: Add photos of your team to humanize your brand.
#194: A/B test your pricing page (How many plans should you display? Display plans billed annually or billed monthly? Which plans should you highlight?)
#195: A/B test your Call To Actions (copy, color, placement).
#196: A/B test your headlines.
#197: Make your site mobile-friendly.
#198: Use exit-intent pop-ups on your site.
#199: Use SEO PowerSuite to make your site search-engine-friendly.
#200: Get a custom developed chatbot that is built to your requirements to convert leads 24/7 on your website
#201: Add Proof to your site to show visitors real-time social proof and increase conversions.
Run paid ads and other paid campaigns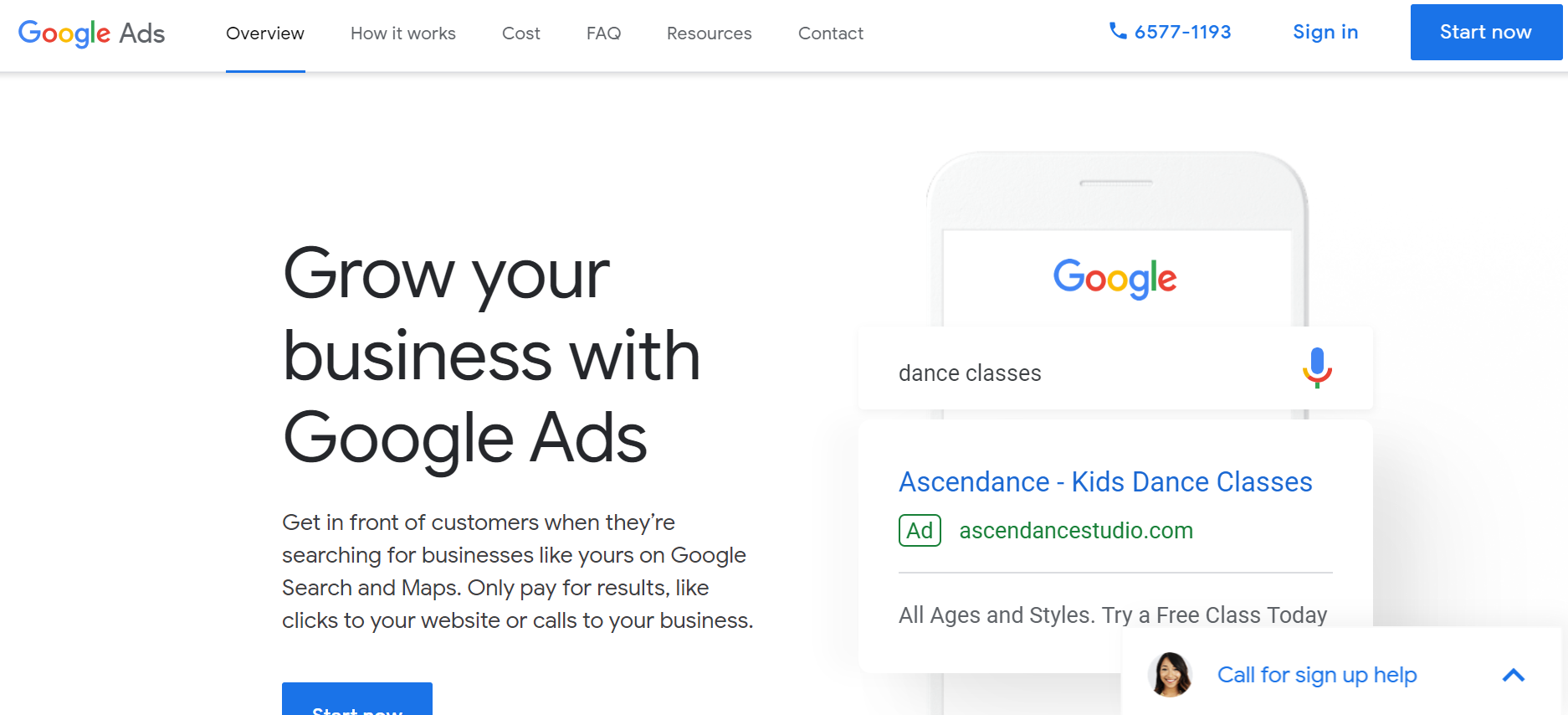 #202: Run LinkedIn ads (get free credits here.)
#203: Run Google Ads. Use Single Keyword Ad Groups (SKAGs) for best results.
#204: Run Facebook Ads. Experiment with different formats, including Lead Gen Ads, Facebook Messenger Ads, etc.
#205: Run Bing Ads. Google is still the biggest player, but advertisers on Bing get to reach out to 62.5 million searchers who aren't on Google.
#206: Run Instagram Ads. Aesthetically-pleasing images work best on Instagram, so make sure your creatives are on point.  
#207: If you're targeting a younger crowd, experiment with Snapchat Ads.
#208: If you're targeting niche communities, experiment with Reddit Ads.
#209: Make sure your paid ads redirect to specific landing pages, NOT to your homepage.
#210: Make sure that the copy on your paid ads are 100% consistent with the headers on your landing pages.
#211: Run remarketing ads. Target your users who have been lurking and visiting your pages multiple times, but haven't converted.
#212: Try affiliate marketing, especially if you own a software product (where your marginal cost of production is zero or close to zero).
#213: Syndicate your content using Outbrain.
#214: Use AdEspresso to optimize your Facebook, Instagram and Google Ads.
#215: Use MergeWords to build campaigns with long tail keywords. Assuming you already have a list of short tail keywords on hand, upload these and use the tool to add location keywords onto the end.
#216: Use the AdWords Performance Grader to audit your Google Ad campaigns.
#217: Use SpyFu to spy on your competitors' most profitable Google Ad keywords.
#218: Use Optmyzer to manage and optimize your Google Ad campaigns.
#219: Use Google Ad Scripts to supercharge your Google Ad campaigns.
#220: Use SunnyReports to create custom Google Ad reports with a few clicks.
#221: Use the "Change History" feature in Google Ads to track the changes you've made to your campaigns (eg campaign pauses, addition or removal of keywords, budget changes, keyword bid changes).
Measure and track everything you do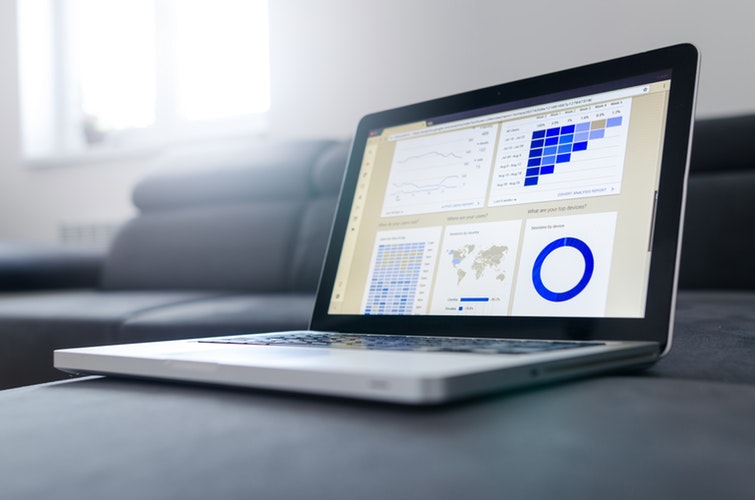 #222: Identify your marketing goals and key metrics for all your campaigns.
#223: Use Google Analytics. Look at your Exit Pages to figure out where/why your website visitors are dropping off.
#224: Use your Google Search Console data to figure out what terms people are searching for before they land on your site.
#225: Use UTM tracking to track your traffic from different channels.
#226: Use Bitly to shorten and track your URLs.
#227: Use Replug to optimize and track every link you share.
#228: Use heatmap analysis to evaluate your website performance.
#229: Identify your churn numbers. Think of how to reduce churn.
#230: Ask customers who cancel their account why they're leaving you.
#231: Start monitoring your SEO performance using Nightwatch.io and adjust your strategy.
Miscellaneous techniques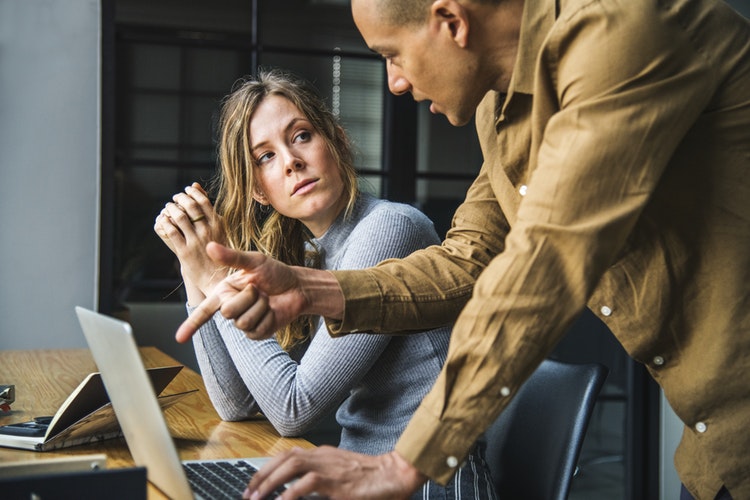 #232: Build a free tool that you can use to drive traffic to your paid tool or service. For instance, if you own a online phone editor, create a database of royalty-free pictures.
#233: Offer a free plan for your tool to attract new users to sign up. Then upsell them and get them to convert to a paid plan.  
#234: Make your customer's achievements shareable. If you own an email marketing tool and they've just sent out their 10,000th email using your tool, prompt them to share this on their social media profiles.
#235: Use Extole to turn your customers into brand advocates.
#236: Gamify your onboarding process, so that users are more likely to complete it.
#237: Use Albacross to identify and monitor the companies that have visited your website and get extra information on them including their size, revenue, industry, demographics, and contact details.
#238: Use Swordfish to find cell phone numbers and emails on LinkedIn, Facebook, Twitter.
#239 Collaborate on your product development with a trusted software development partner like CrustLab – it will save you a lot of money, time, and nerves down the road.