No matter what your role is — sales or customer success alike — it's likely your practice has become incredibly data-driven.
And sales prospecting is no different. Which is why data enrichment is so important in today's landscape.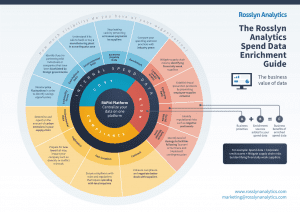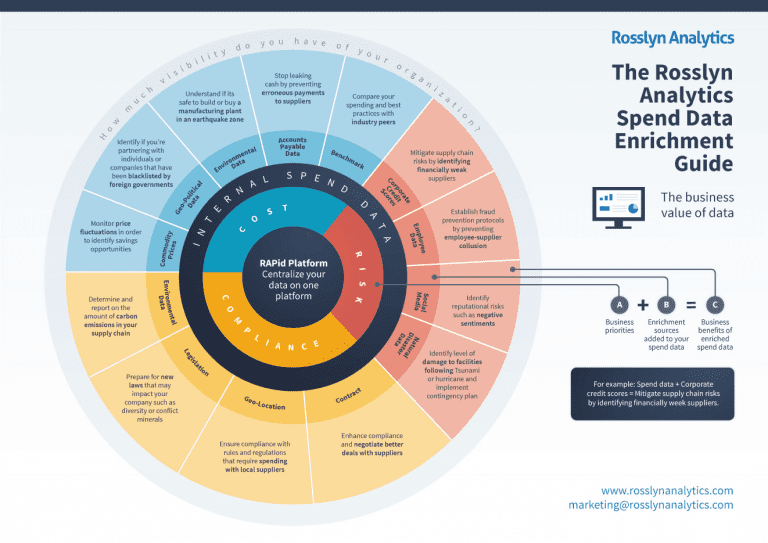 Data enrichment brings publicly available data together to build a richer profile of your customers. With several data-points feeding into your CRM and prospecting efforts, you can better qualify leads, tailor more personalized messaging and provide a better experience to your customers.
There are several kinds of data enrichment, and you'll learn the more advanced types shortly. However, the two most common forms of enrichment are:
Geographic Enrichment: Involves adding address data as well as latitude and longitude to your customer and contact details. This data can include simple data such as ZIP codes all the way to mapping insights. This can be extremely useful if you target retail or brick-and-mortar business.
Demographic Enrichment: In the B2C space, this involves things like marital status, age range and the like. For us B2B marketers, knowing this kind of data can fuel your messaging and outreach scripts. For example, you wouldn't use the same language when emailing a senior executive at a Fortune 500 company as you would for a startup.
How Data Enrichment Improves Your Sales Effectiveness
Data enrichment is a powerful tool to deliver more value to your sales force. Sales experts describe data enrichment as a method of structuring, implementing and refining information on prospects, leads and customers. In other words — more information for your contacts at all stages of the sales journey.
Why bother with data enrichment in the first place? There are several benefits, including:
CRM Enrichment: Improve the data held on contacts and accounts alike by importing data from several sources into your CRM system. This gives you real-time data without the need to hunt for it yourself, saving hours of time on unnecessary sales activity.Image source
Technographics: Get a complete understanding of your target audience's tech stack by bringing technographic data into your CRM systems.
Buying Signals: Your prospects' activities and behaviors are one of the best sales triggers to act upon. Bring news-driven, social media and content-driven activities into your CRM system for your reps to act on.
Firmographics: Get a complete picture of your target account's firmographic data. Geographics, industry and company size can all automatically be populated thanks to data enrichment.
How to Use Data Enrichment: 6 Use Cases
Now you know what data enrichment provides. How can you use it to increase sales effectiveness?
Let's look at six use cases that can fuel your sales activity, generate more opportunities and close more deals.
1. Lead Scoring
Lead scoring helps salespeople convert more deals by focusing on the leads that indicate an immediate interest. It also provides marketing with insight to nurture those further up the funnel.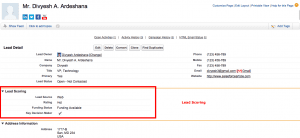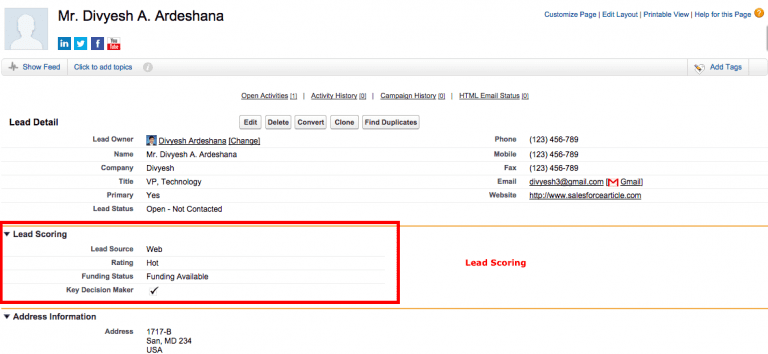 Manual lead scoring efforts can be tedious. Data enrichment can automate this process, feeding owned activity (reading blog posts, viewing pricing pages etc.) and external behaviors (social media conversations, technology stack etc.) into your CRM.
Let's say you generate a lead with only first name and email address at hand. This doesn't give you much to go by. With data enrichment, you can build a bigger profile that collects several indicators of interest, allowing you to more accurately score leads based on their overall activity.
2. Less Form Fields
Every B2B marketer knows that more form fields = less conversions. The more information you ask for, the more anxiety they feel and the less likely they are to want to fill a form out.
Creating shorter forms may have increased conversions, but it prolonged the buying cycle as either marketing would need to find new reasons to collect missing data or sales would have to uncover it themselves.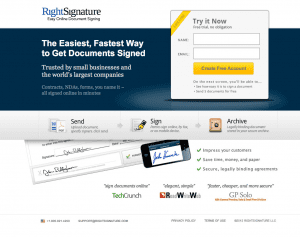 With data enrichment, both marketing and sales can do a better job of building a more robust contact profile and shortening the sales cycle. As the required information is pooled in from other sources, there was no longer a need to ask them for it.
3. Greater Personalization
These days, customers expect a tailored experience based on their needs and desires. Back in the day, just including a contact's first name in the salutation was enough.
But now it's about serving the right content based on the specific challenges of each segment. More data on each contact allows for a more personalized experience.
For example, a Marketing Executive at a 20 person company will have different needs to a VP Marketing at a 300 person company. Using data enrichment, you can ensure that each customer is receiving the content and messaging that matters most to them.
4. Hyper-Targeting Customer Segments
Of course, in order to personalize the experience you need to have the right customer segments in place. In the past, creating customer segments involved waiting on behavioral and purchasing data, as well as insights gained from one-to-one conversations.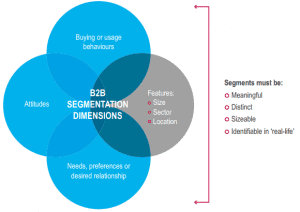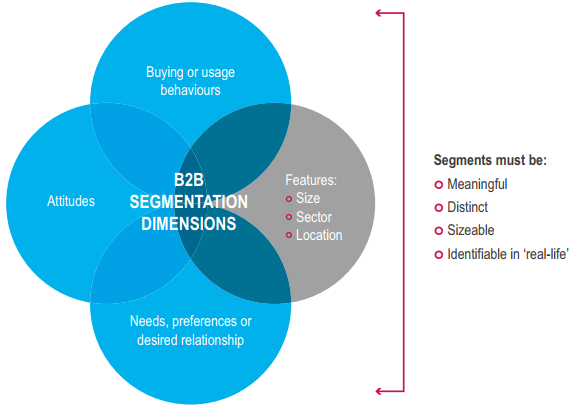 Nowadays, you can automatically segment each customer based on the data you have on them. Data enrichment allows you to segment each customer at scale, ensuring that you're providing the right customer journey to the right contact.
5. Upselling
While customer acquisition is a huge benefit from data enrichment, there's still a tremendous amount of untapped revenue from existing customers.
Which is why data enrichment should empower you demand generation efforts, too. By identifying buying signals among you existing customers, you can offer them new products and services that will help them get overcome relevant challenges.
6. Identify Leaks
Retention and churn is a huge problem for any B2B company. Sure, it's great that you can upsell. But growth is predicated on customer success and ensuring your current customers are happy.
Oftentimes, churn can be predicted based on a customer's behavior. This comes in the from of how often they use your product and what they use it for.
By identifying these behaviors, your marketing and customer success teams can use automation to serve them massaging that assists them on getting the most out of your product.
The On-Going Data Enrichment Process
Data enrichment is a process that never stops. It's not something you do once and forget about. Indeed, whenever you generate new leads and contacts you must be build a bigger picture of them as individuals.
When you use data enrichment as a one-time solution, you're getting a frozen snapshot of those contacts in that moment. That data could be outdated in months or even weeks after you've collected it.
Therefore, your CRM must run data enrichment consistently. By using machine learning systems that pool data from several sources in real-time, you ensure you have the most up-to-date insights on your contacts every single day.
Data Enrichment & GDPR
Of course, with all this data being compiled in your CRM, the issue of privacy comes to mind. Indeed, with GDPR shaking things up, it's wise to worry whether or not your data enrichment efforts are compliant.
Data enrichment relies on collecting and packaging data that is already available in the public domain. Therefore, there's an auditable trail of where that data came from.
For example, let's say company data is gathered from platforms like LinkedIn, G2Crowd and AngelList. While it's being collected in one place, this data is available to anyone.
If anything, GDPR is simply raising the standard by which salespeople and marketers do their job.
UpLead's Data Enrichment Technology
Using the UpLead platform, you can enhance your existing customer database and prospecting lists with over 50 different data points.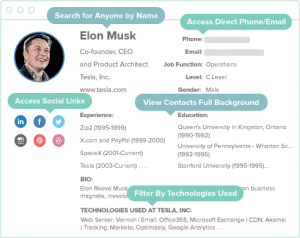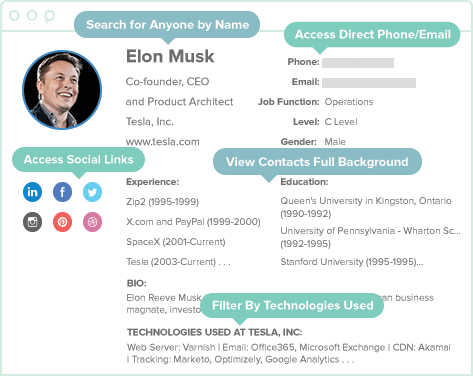 You can also upload owned data such as name and company URL, and UpLead will provide you with contact title, job function, management level, email address, phone number, social profile links and much more.
Start Your 7-Day Free UpLead Trial
Lead generation doesn't have to be all that painful. With UpLead, you can easily connect with high-quality prospects and leads to grow your company.