UpLead is the #1 Seamless.ai alternative
UpLead is the Seamless.ai Alternative That Prioritizes Data Accuracy
AI is great at speed, not accuracy. UpLead's human experts are able to ensure 95% data accuracy for all our B2B leads.
"I love how UpLead filters the searches. It gives you specific and accurate information."

Claire Sarpel
Regional Sales Director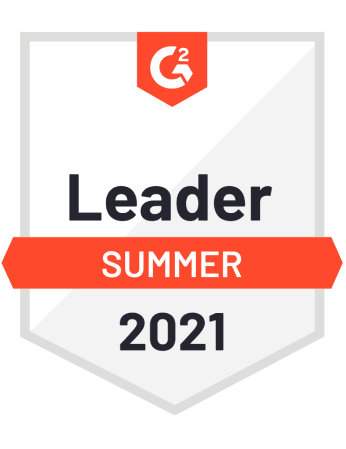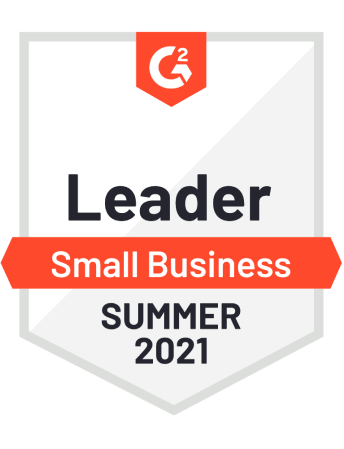 G2's summer 2021 Small Business Leader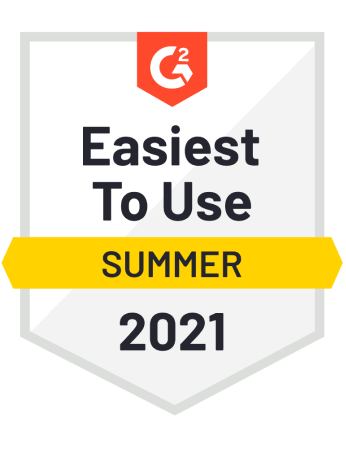 G2's Summer 2021 Easiest to Use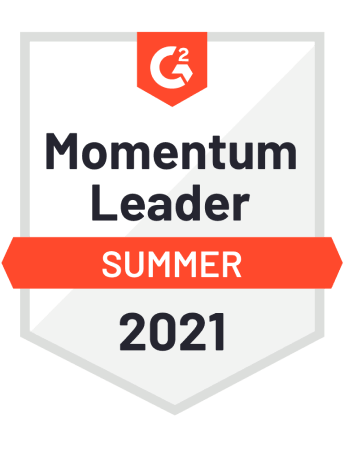 G2's Summer 2021 Momentum Leader
Is AI Mature Enough to Outperform Humans?
Seamless.ai relies on it's AI engine to scrape and verify contact information. But users say their bounce rates have increased since using Seamless.ai.
At UpLead, we don't automate data collection. We spend most of our time and brain power testing, validating and hand-picking the +108 million leads in our database, so YOU won't have to.
Go ahead, put us to the test. If our 95% data accuracy guarantee does not hold up, then we give you your credits back.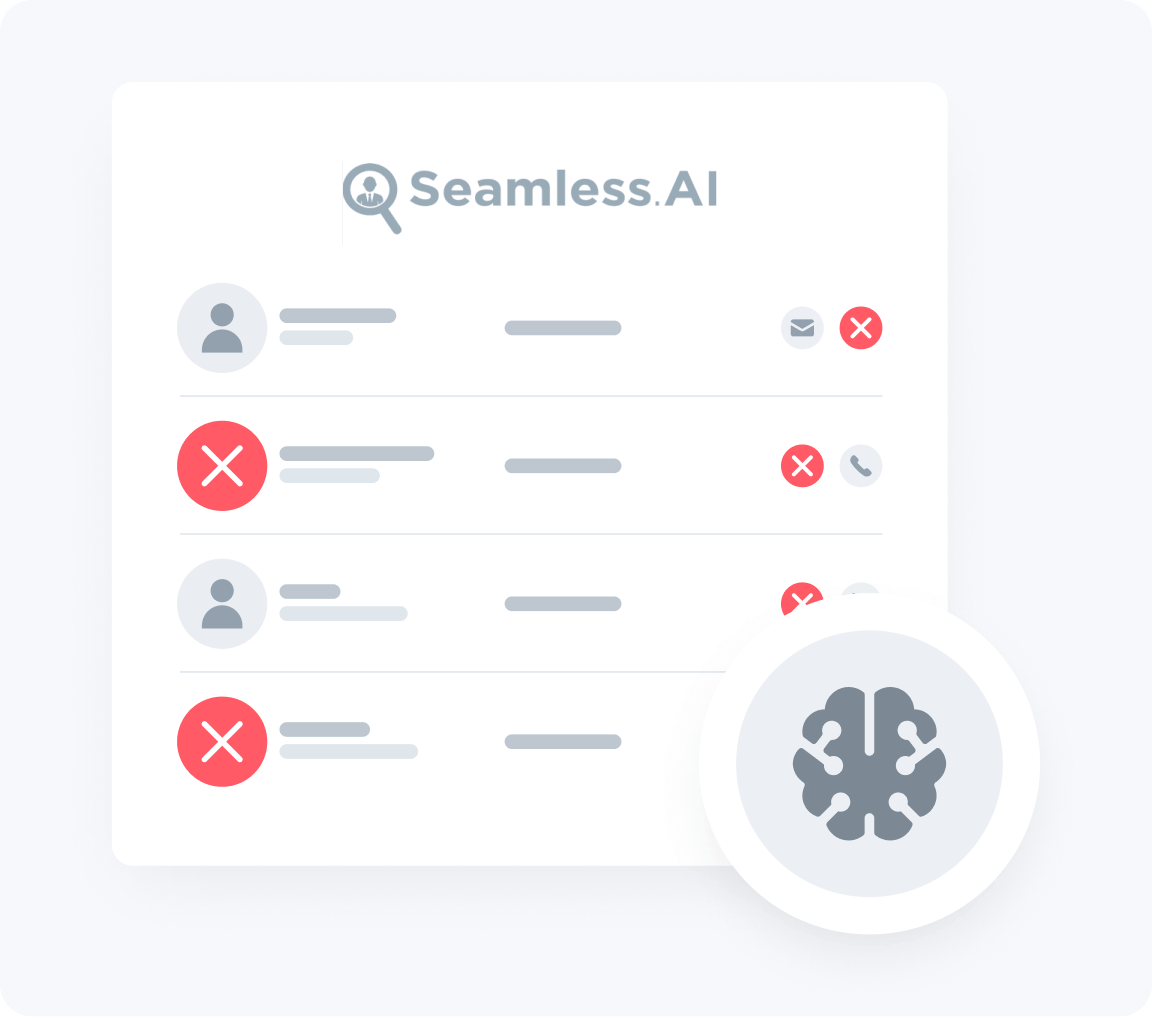 Companies that value accuracy above all else, migrate from Seamless.ai to UpLead
"Leads were accurate about 50% of the time. All leads cluttered our CRM and created a lot more problems than they solved. "
Verified Seamless.ai review on G2
Users say AI is "not great" at verifying data
"My bounce rates have never been this high."
Verified Seamless.ai review on G2
"The AI is not great and picks up a lot of information that isn't relevant to what I need or doesn't make sense to include at all."
Verified Seamless.ai review on G2
"Data from Seamless was either inaccurate or missing most of the time."
Verified Seamless.ai review on G2
"The results are less than poor. 50% accuracy at best. Just a lot of bad or missing data."
Verified Seamless.ai review on G2
Top 3 reasons to choose UpLead
over Seamless.ai
Real-Time Email Verification
Our secret to having a 95% data accuracy guarantee? Real-time email verification.
Every time you find a contact's email, we verify it in real-time to make sure it's accurate. If the email is not valid, we won't show it — and won't charge you for it.
Finding Leads Can't Get Easier
Stop manual prospecting. UpLead lets you click on 50+ search filters to laser focus on your ideal buyer using location, industry, revenue, size and more.
Don't Get Locked Into a Long-Term Contract
All Seamless.ai packages are annual contracts. UpLead offers a 7-day free trial and you can cancel your plan at any time, with no hassle.
Finding Accurate Leads Is Easy With UpLead

"I love how UpLead's filtering tools allow me to drill down in the organization and find the right people."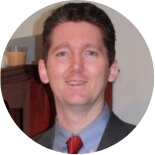 Shaun Hughes
Client Solutions Manager, Rofus
UpLead Is the #1 Alternative to Seamless.ai
It has fulfilled everything that it has advertised and so much more. Highly recommended for people who use email as a channel for acquisition.

Growth Marketer, Crealytics
A good alternative to Zoom Info without annual engagement. UpLead is really easy to use and is really efficient. It was easy for me to find my target persona.

Lead Generation, Alternative Capital
Easy to use platform, Great Value for money. I can affordably prospect, many tools out there that offer a similar service are very expensive.

Head of Operations, Parkfield Commerce
Cut Down on Manual Prospecting with Accurate, Searchable Data
Connects With Your
Sales Tools
Connects With Your
Sales Tools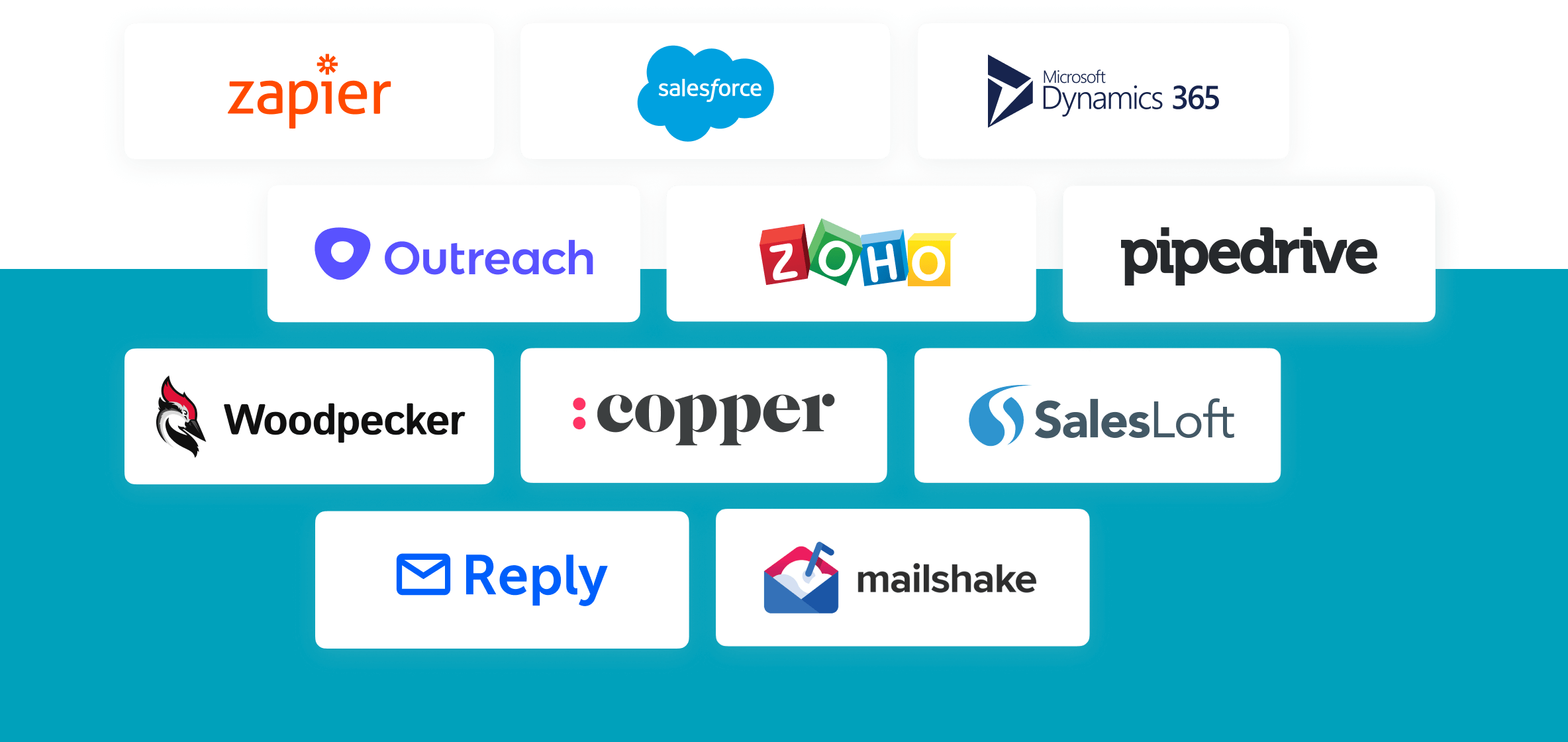 Sales-Oriented Companies Grow With Our Data
UpLead is the preferred lead generation tool for companies selling across the globe.
Don't Wait to Cancel Sales Navigator to Give UpLead a Try
The handful of contacts Sales Navigator provides don't justify the spend.
You can try UpLead for free, right now. Put our 95% data accuracy guarantee to the test. And if you don't get a solid lead or two, you can stick to Sales Navigator. No hard feelings.